We woke up this morning after a good nights sleep and had a good breakfast. Amazing how the little things give you enjoyment!   We took our time getting ready…..

We got ready to go at 0830 but by then it started to drizzle a little. Some of us didn't think to bring rain gear so we got a little delay… 30 minutes while folks got their "gear" together. By the time we were ready to go, at 0900, it was raining!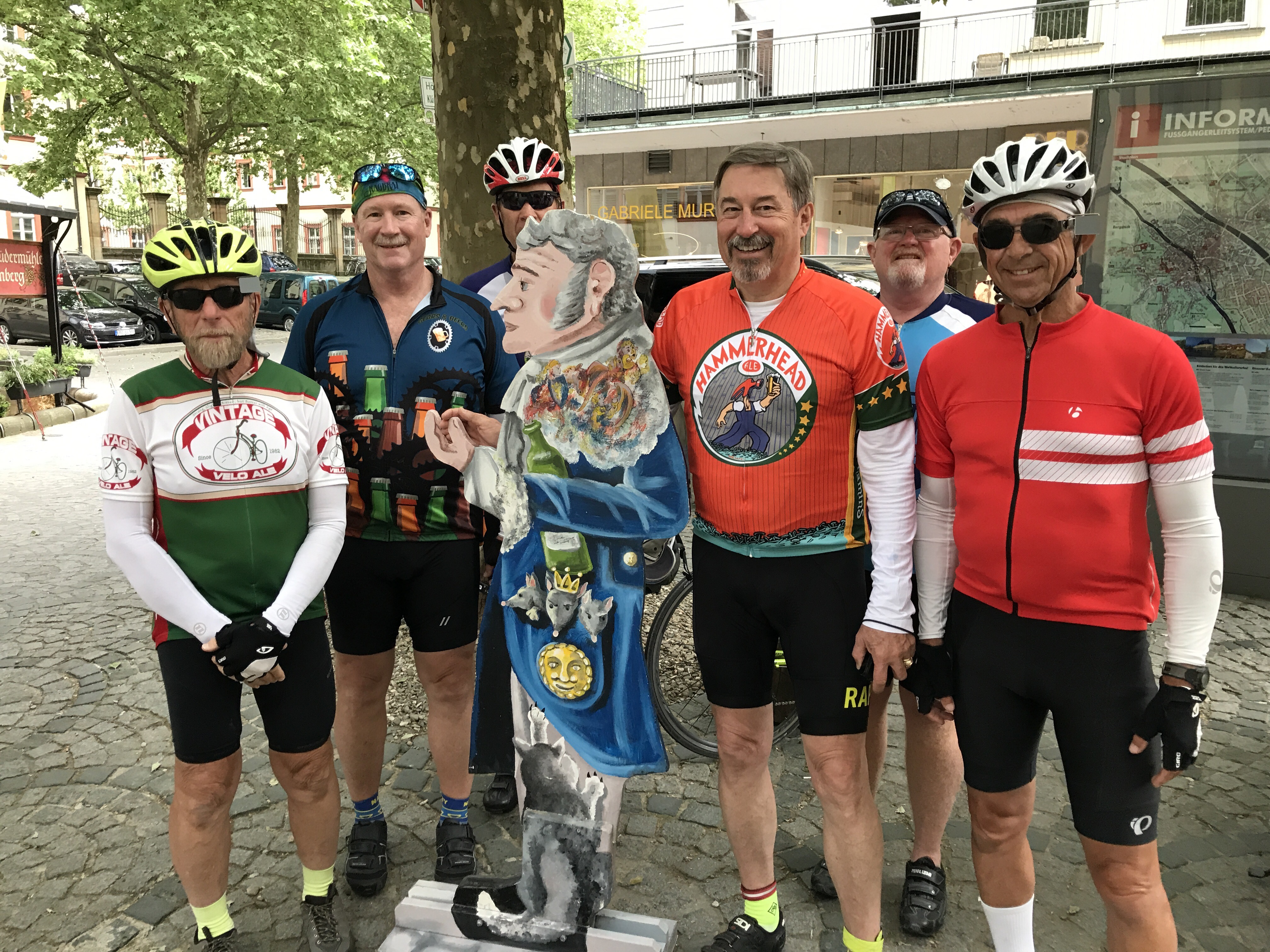 Meanwhile… Bamberg slept…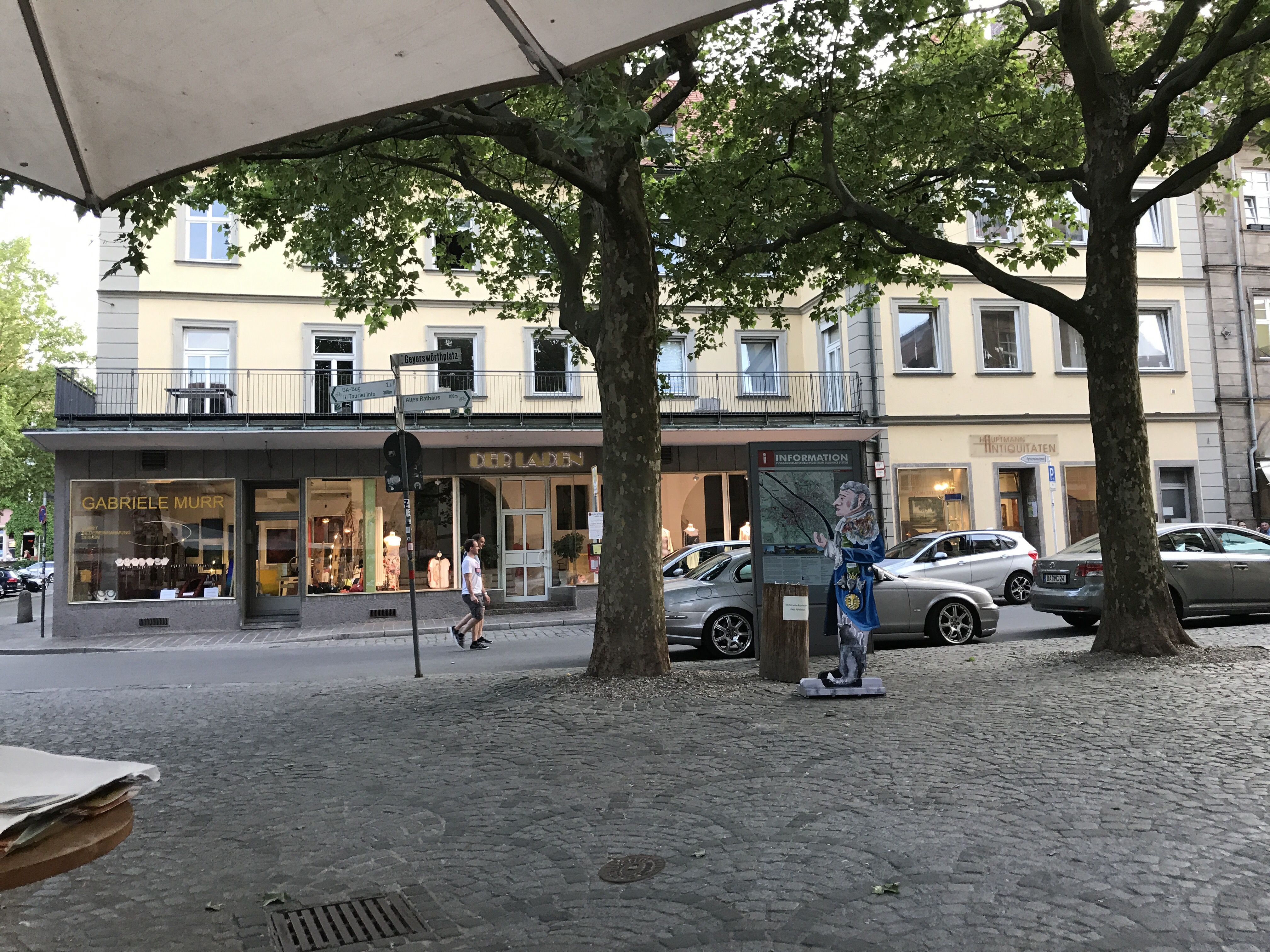 Raining? For a little while, it was pouring. One of the guys thought it was hailing but I'm not sure. Suffice it to say, the drops were big! Not much you can do… ride through it! There were a couple of bridges we holed up under for a bit to avoid the downpour. But we still had to ride 20 km in the rain!
We drove straight through to Haßfurt where there is a nice little Bäckerei (bakery) and we stopped to dry out a little before pushing on. A cup of coffee, a Schnecken (remember the line in "The Birdcage" when Albert says "When the Schnecken beckons!" https://youtu.be/__Hr_D1rvO4). It was divine!!     And so was the coffee.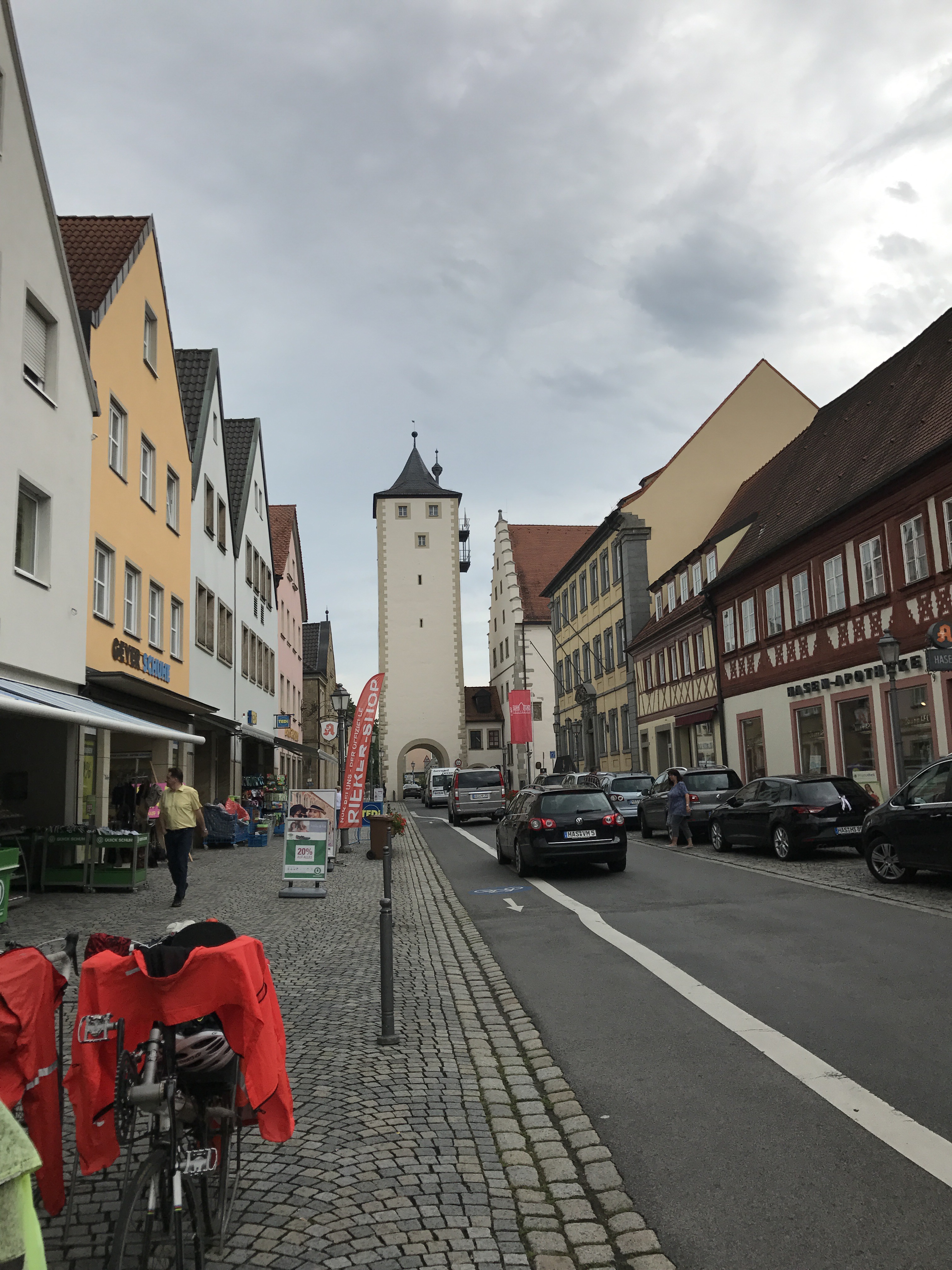 Haßfurt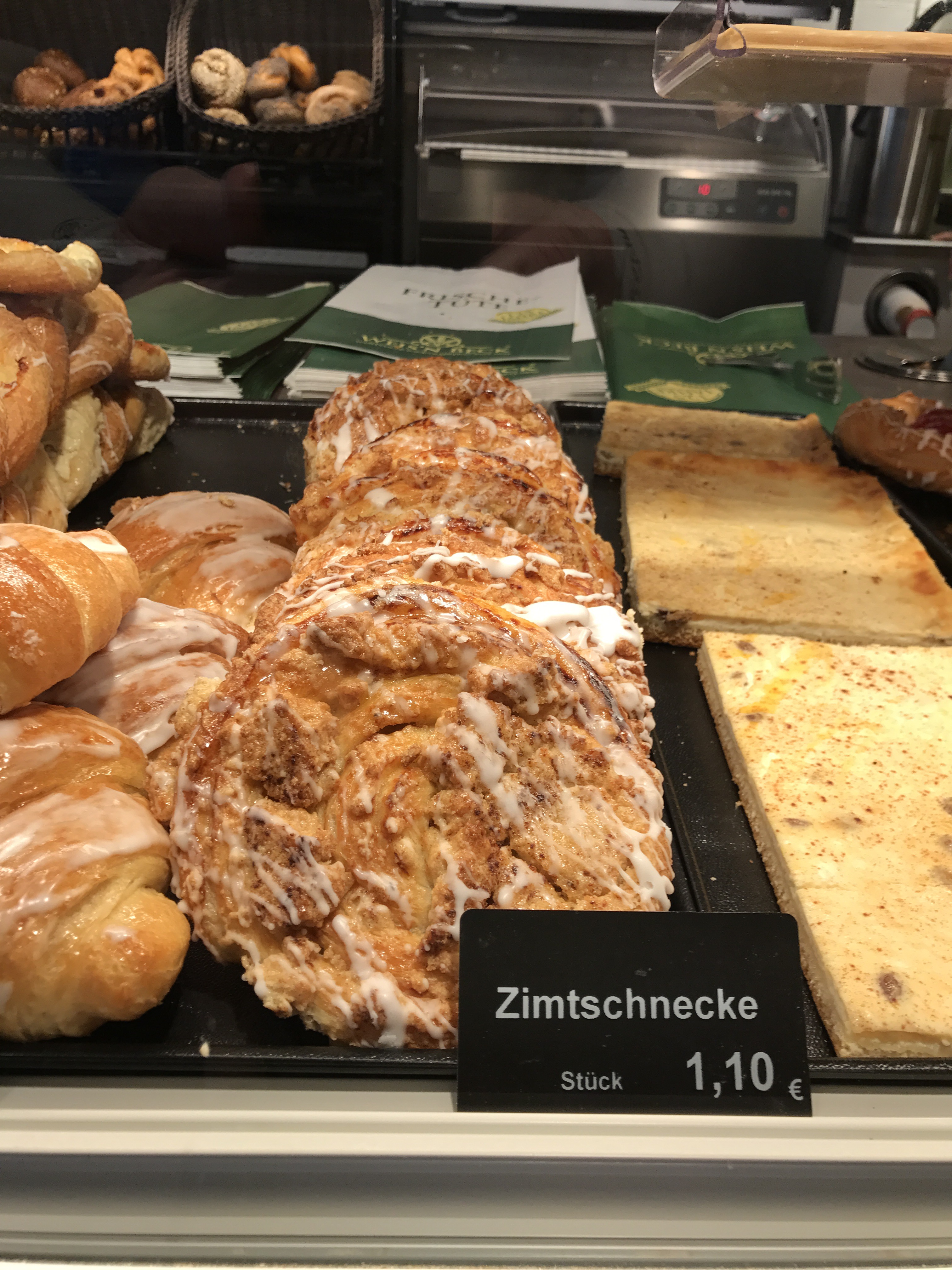 Cinnamon Schnecken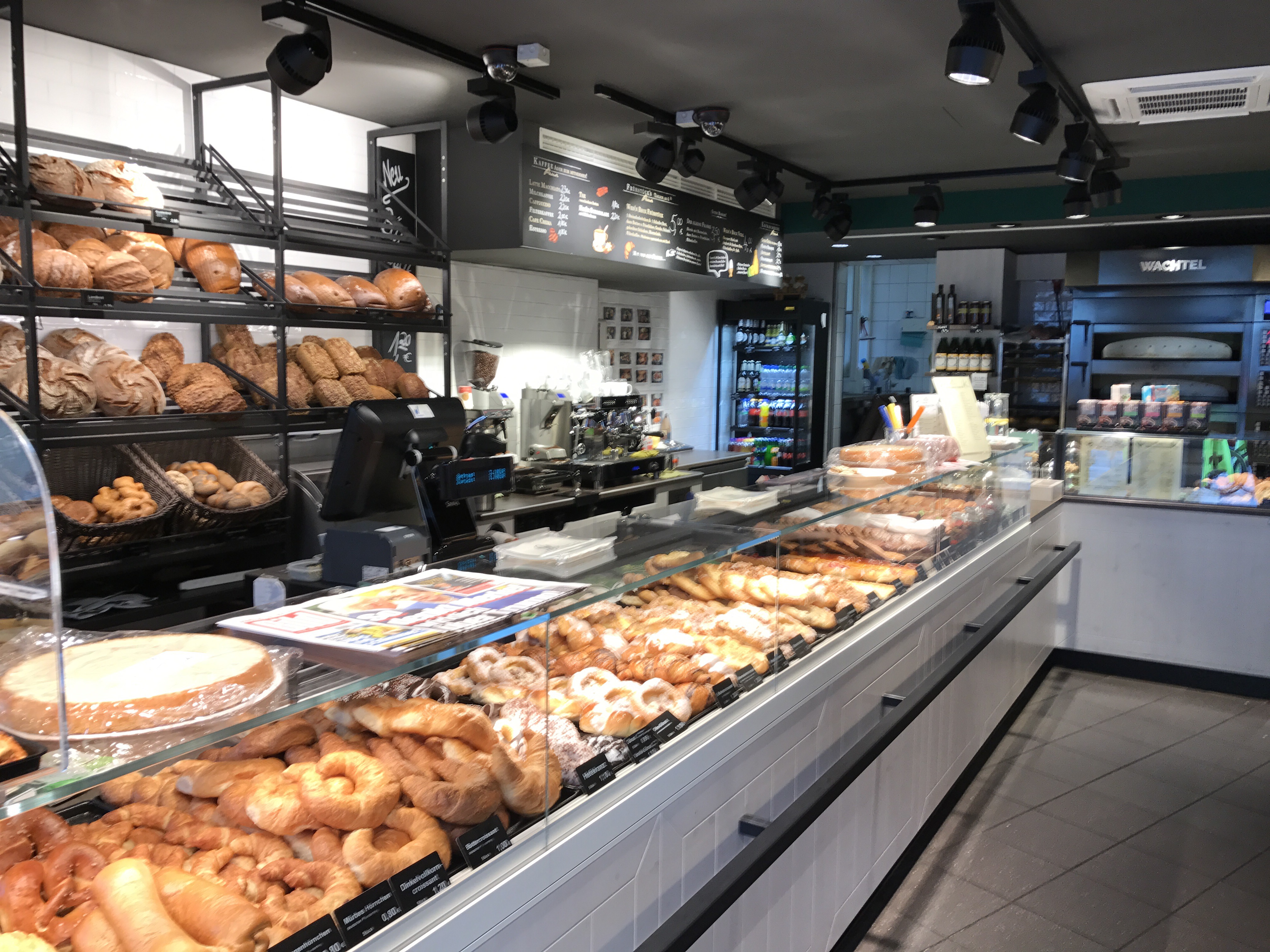 Take your choice….
After the Bäckerei stop, we pushed on…. but we had to stop at Gerlinde's. A little beer, some water. And it was time to move on! But not before we received a photo booklet of memories from Saturday evening plus a bottle of Franconian wine and a bottle of fruit schnaps provided by one of Gerlinde's friends, Elisabeth.  The schnaps was provided for only its medicinal qualities.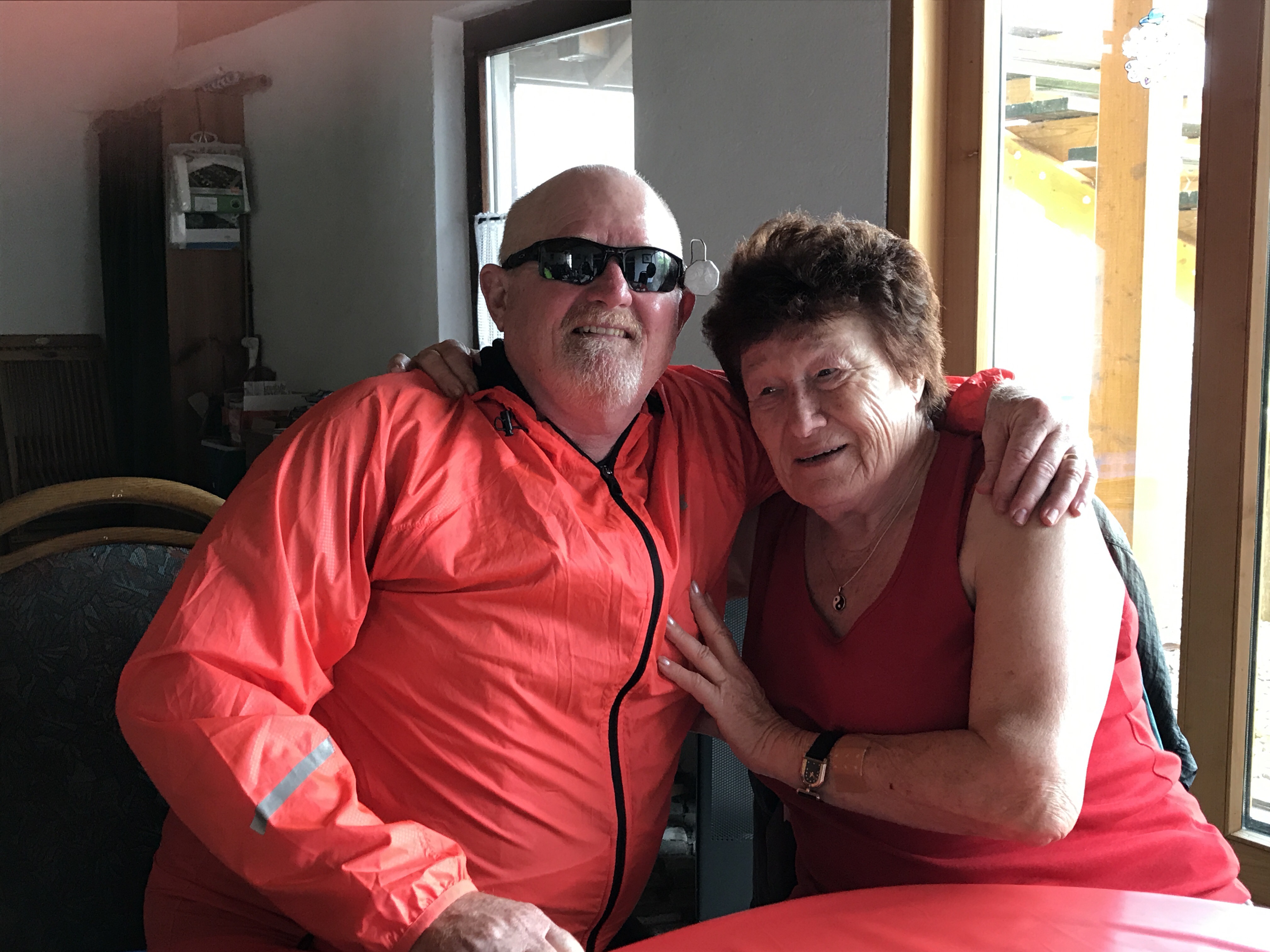 Gerlinde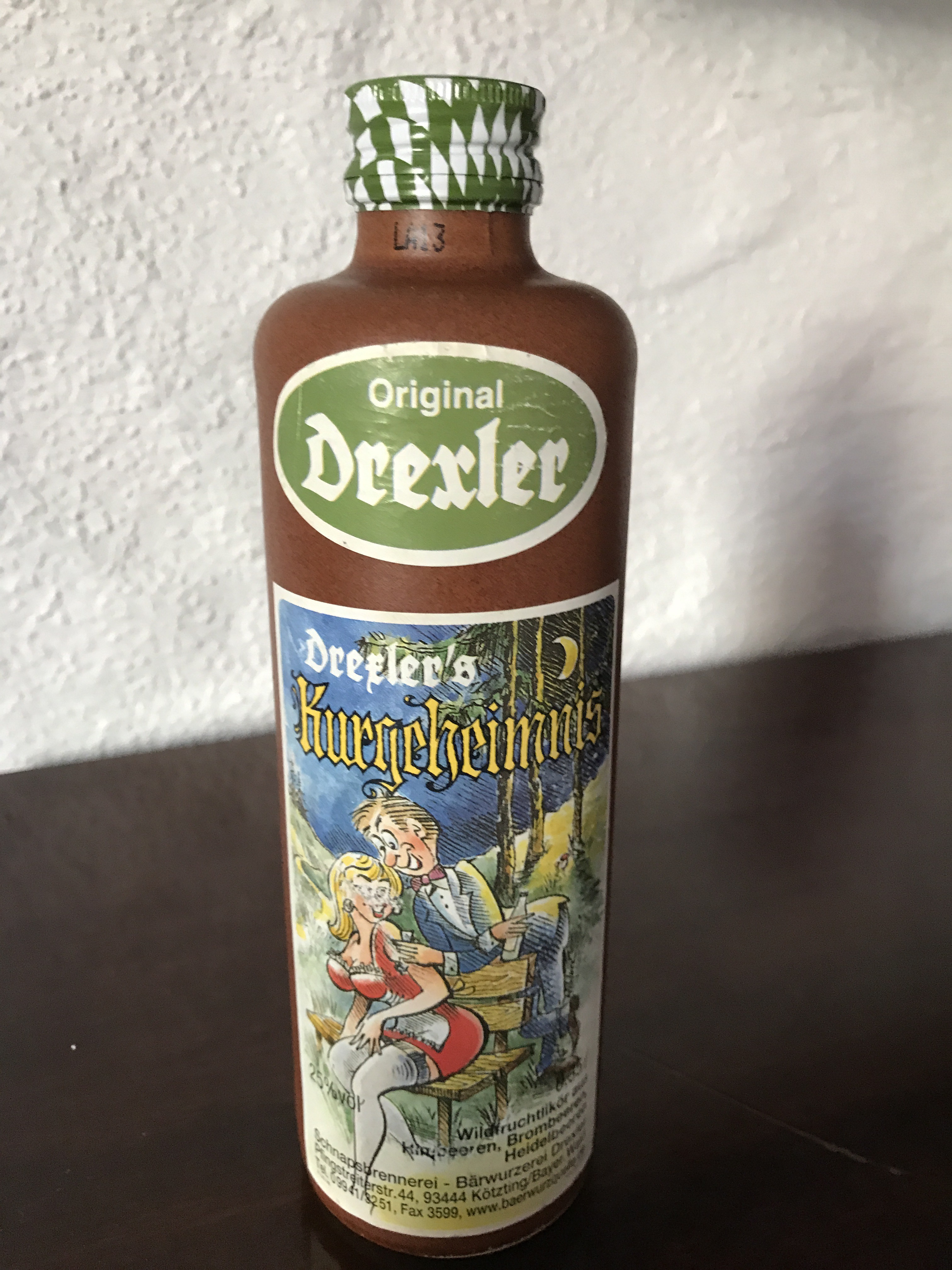 The schnaps from Elisabeth
After stopping at Gerlinde's, we drove another 25 km to Schweinfurt, the town my mother grew up in, for pizza and a Radler. Nice stop and a chance for some nice pictures. 
The market place in Schweinfurt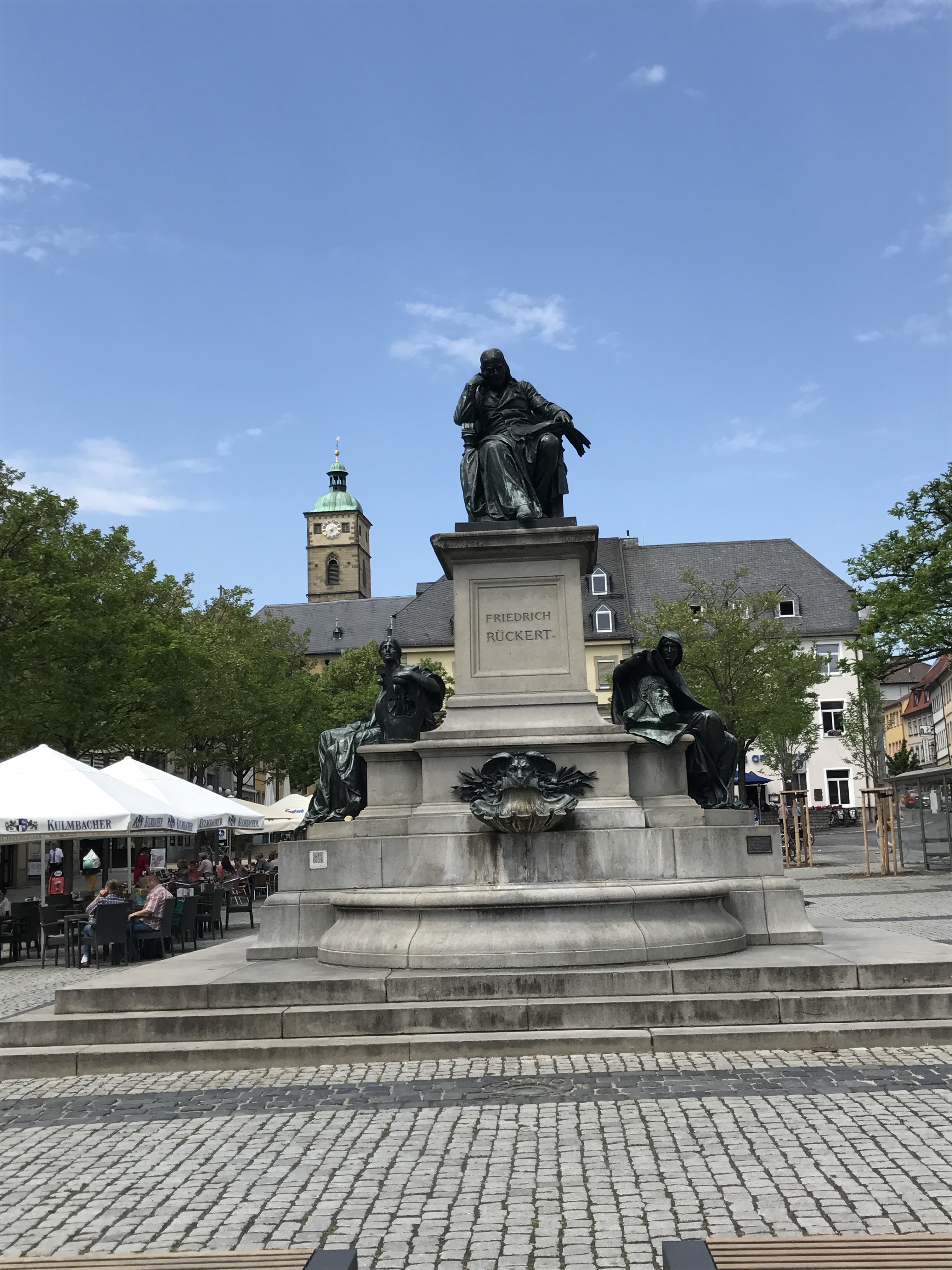 Ruckert….. the philosopher.   Behind is the Johanniskirche, one stop for my parents to get married.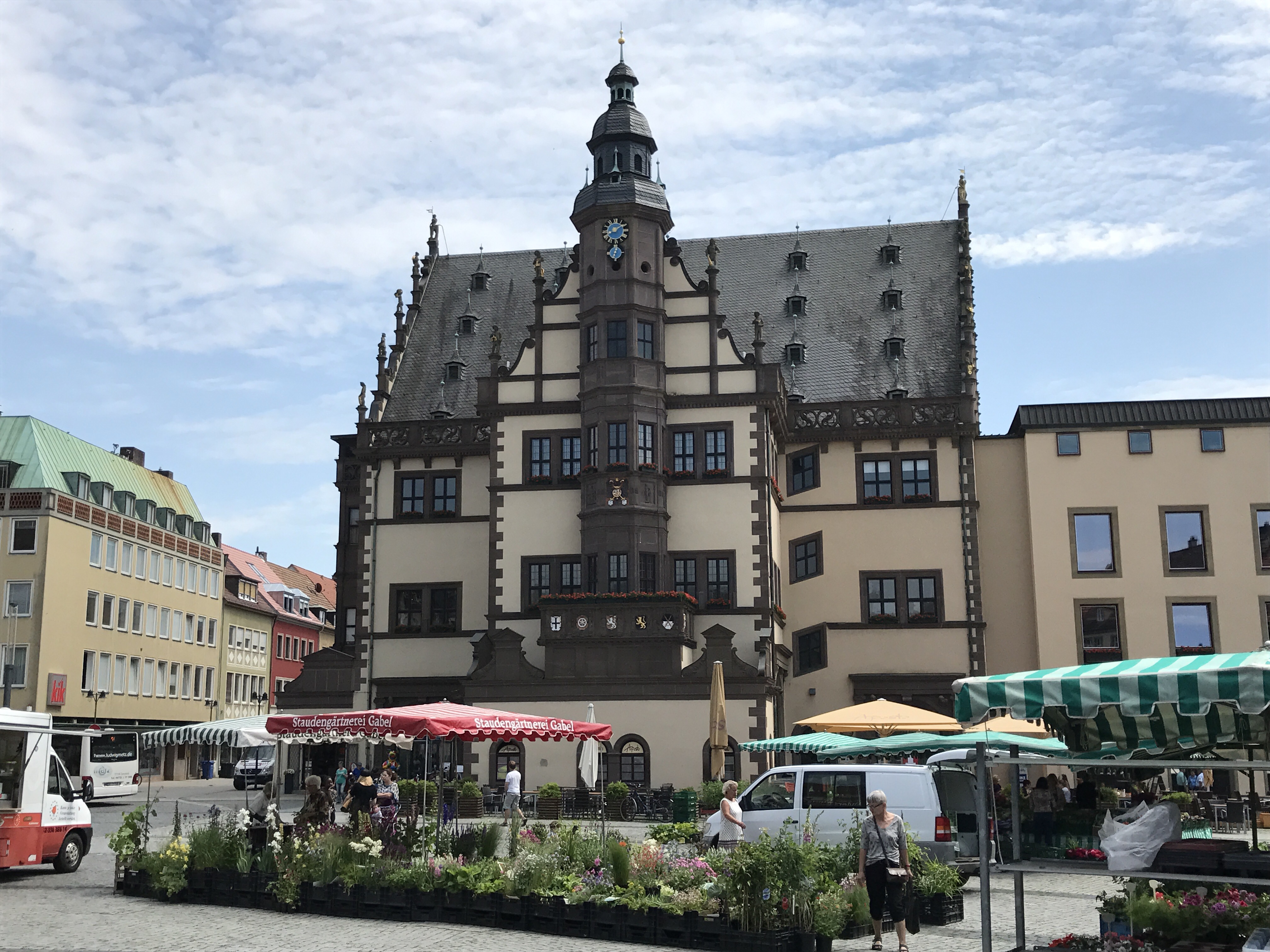 This is the Rathaus (city hall) in Schweinfurt.  Another stop for my parents to get married in…..
After Schweinfurt, it was another 26 or so km to Volkach. The nice thing was not only was there a lot of flat but there also a tailwind now that the rain had stopped. One place we were slowed down a little was when we had to cross the Main River by Ferry…..

Then it was only 11 km to Volkach!!! We finished that up, got cleaned up and took a drive up to Vogelsburg. Vogelsburg is a former Kloster on the top of a Weinberge (vineyard). And it overlooks the Mainschliefe…. an oxbow of the Main River. And it is literally surrounded by vineyards.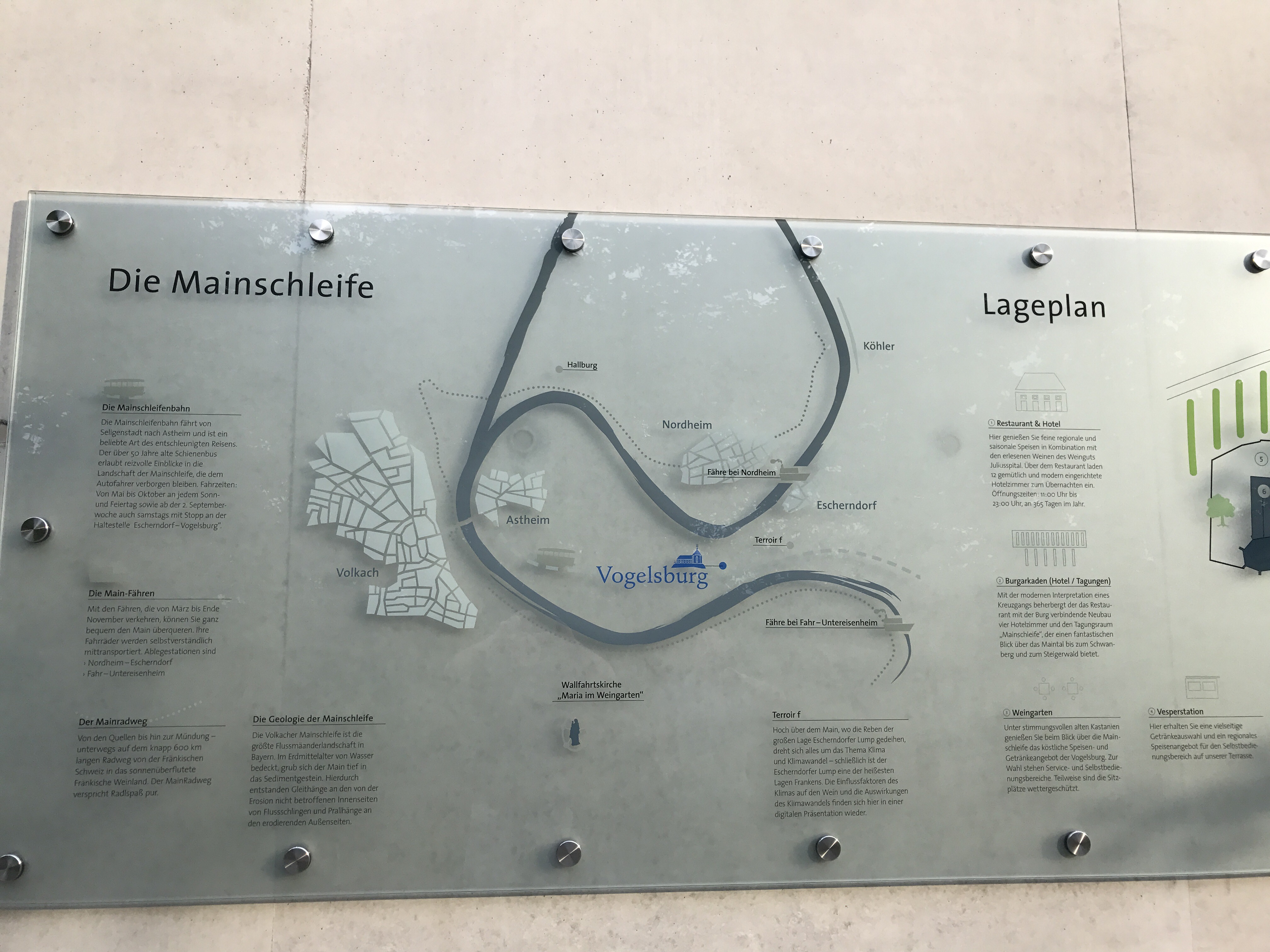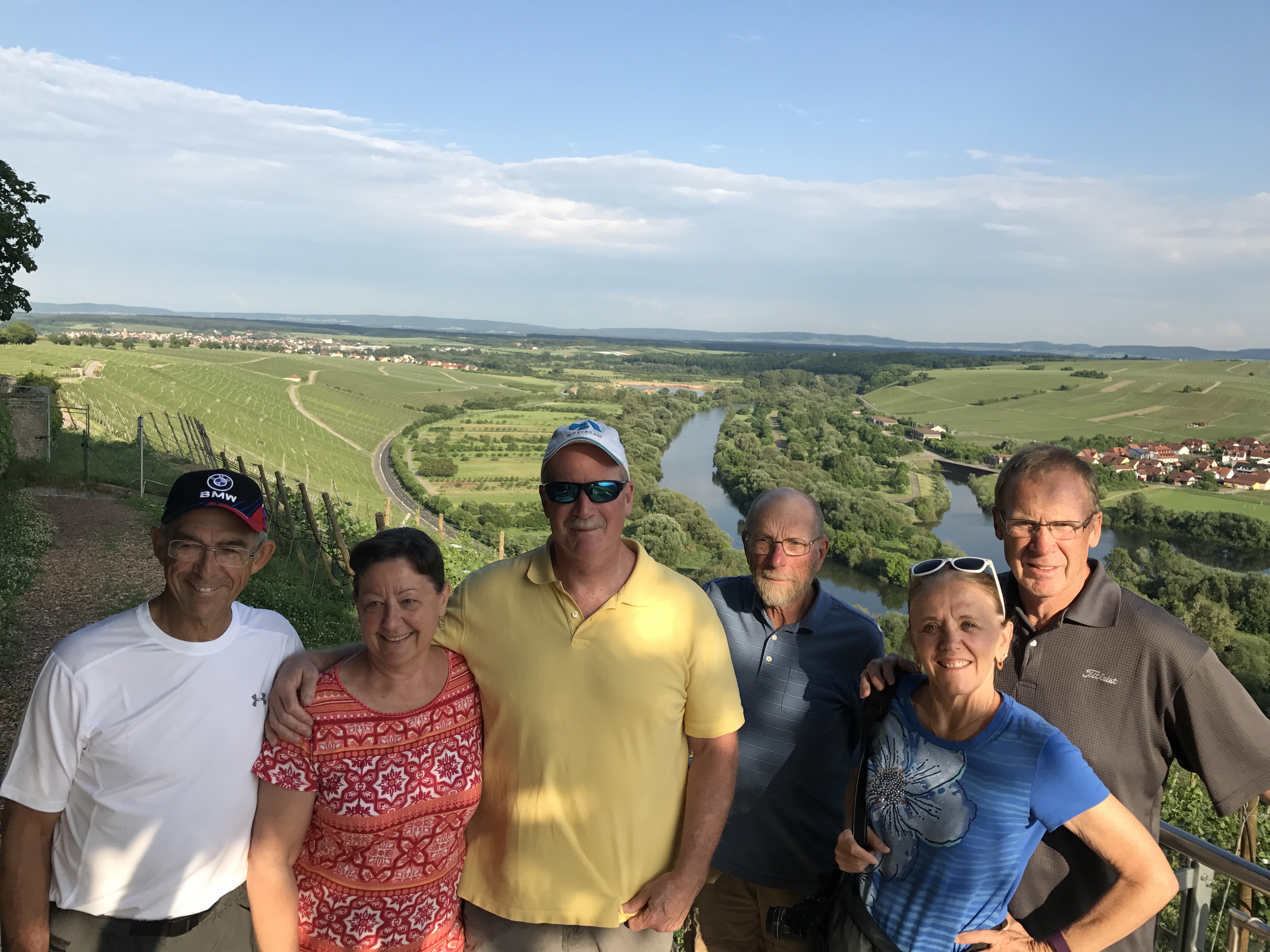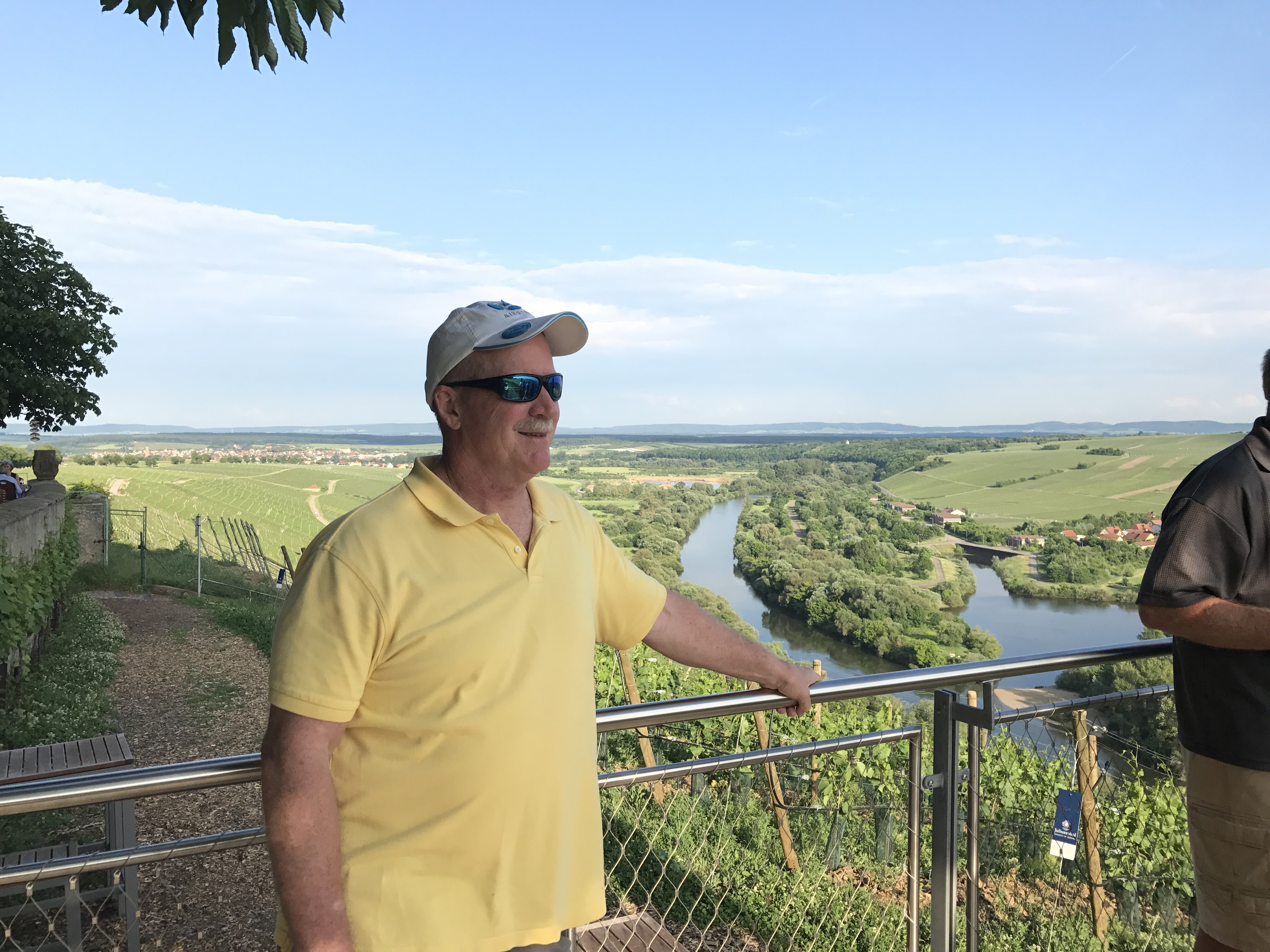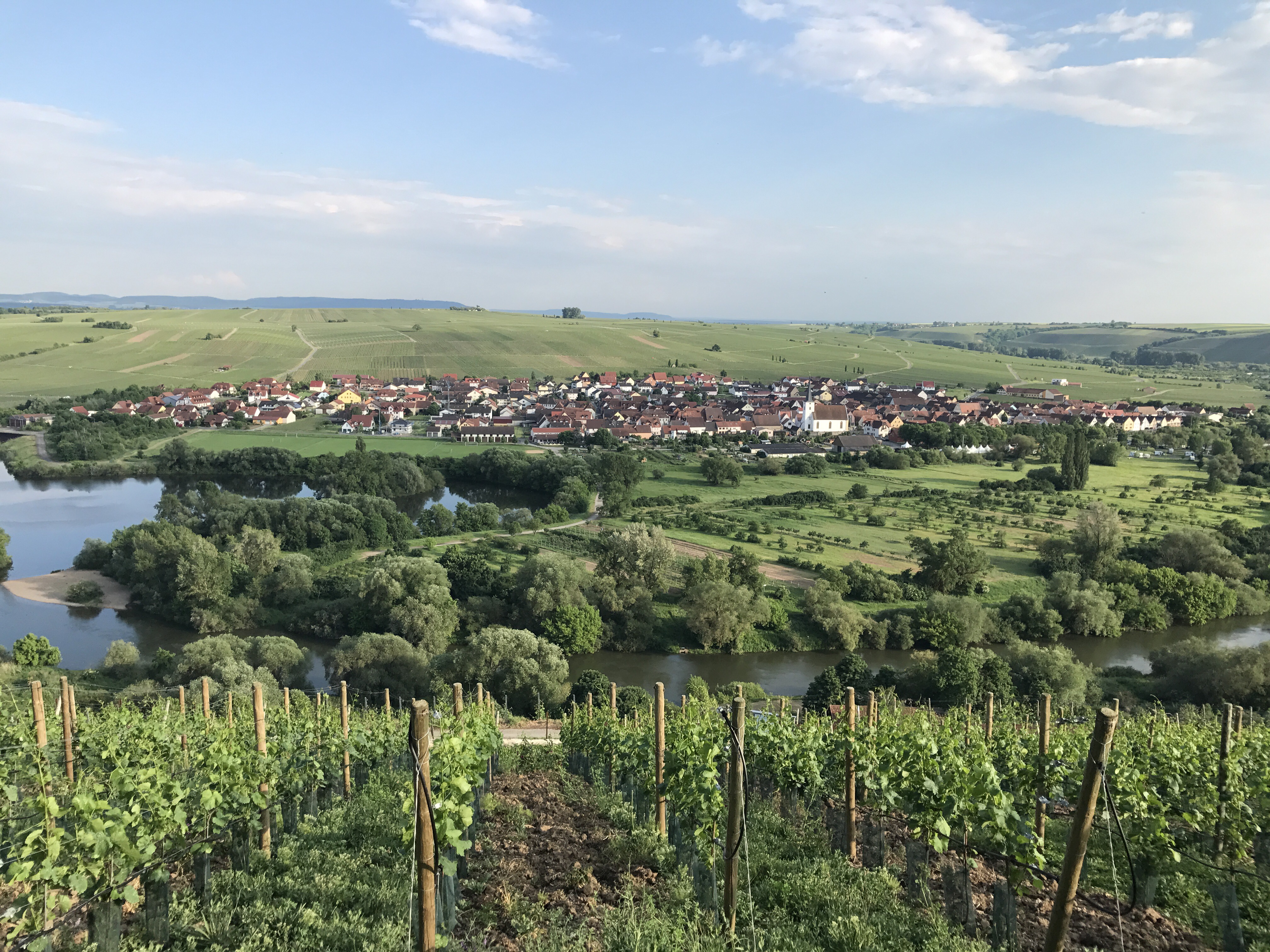 We drove back to the hotel in Volkach to meet up with my cousin, Wolfgang Müller.   Wolfgang came from Schweinfurt to visit with us as well. We all had a wonderful time.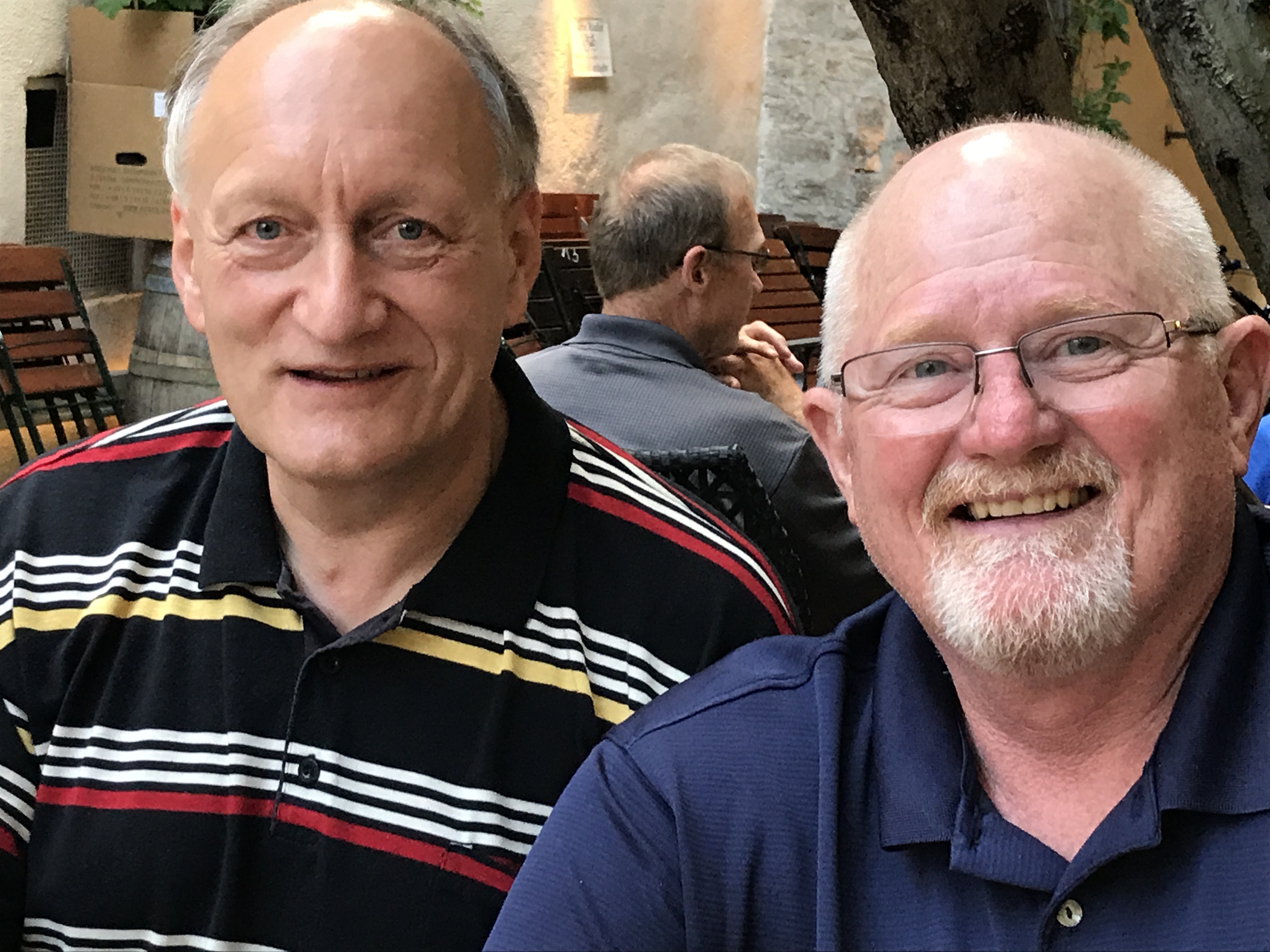 We went to dinner at Hinterhöfle, a very nice outdoor restaurant with Franconian meals and wine from the region featured. Wolfgang says don't show So many food pictures.  But you Eat to Ride and you Ride to Eat!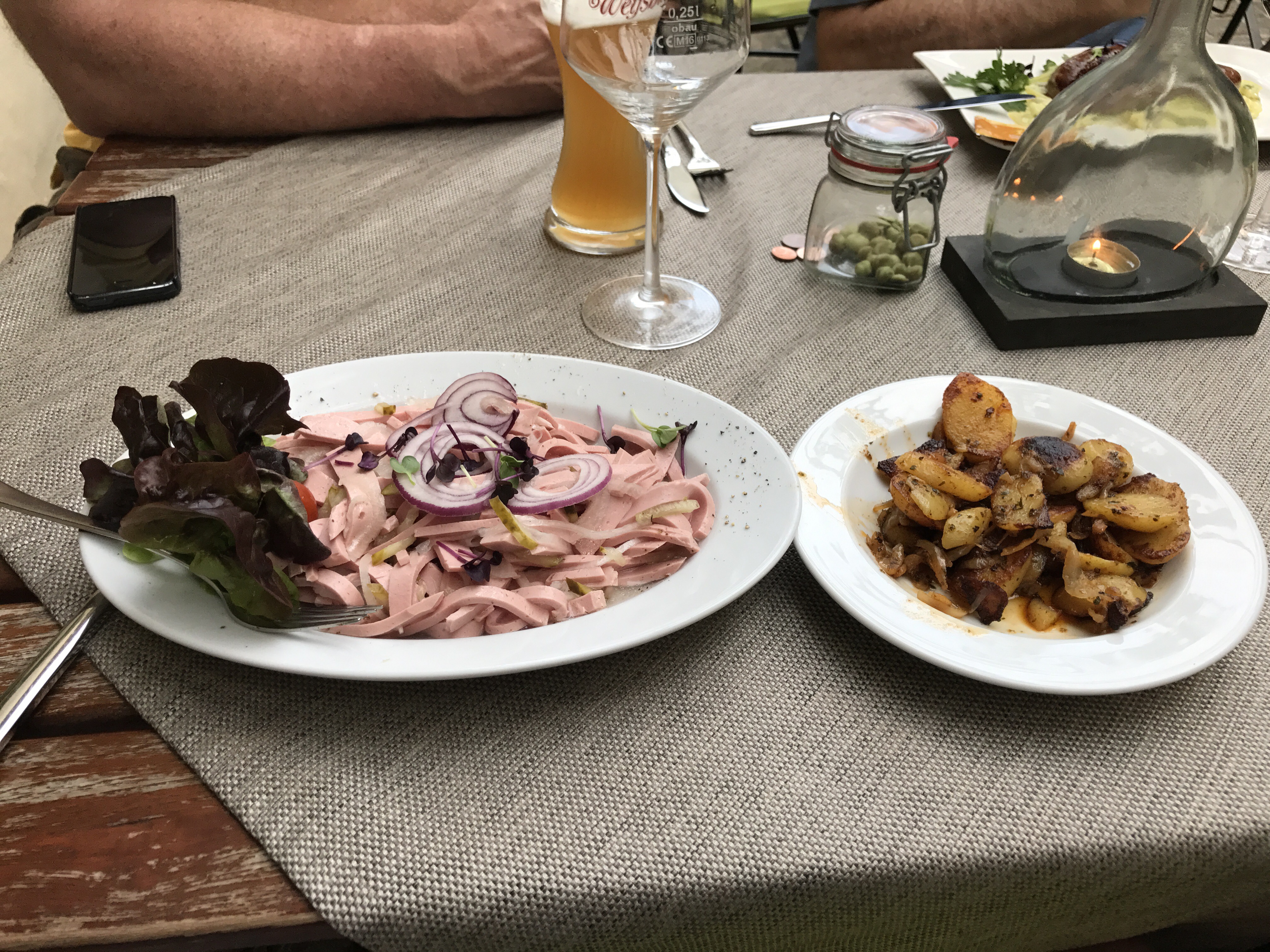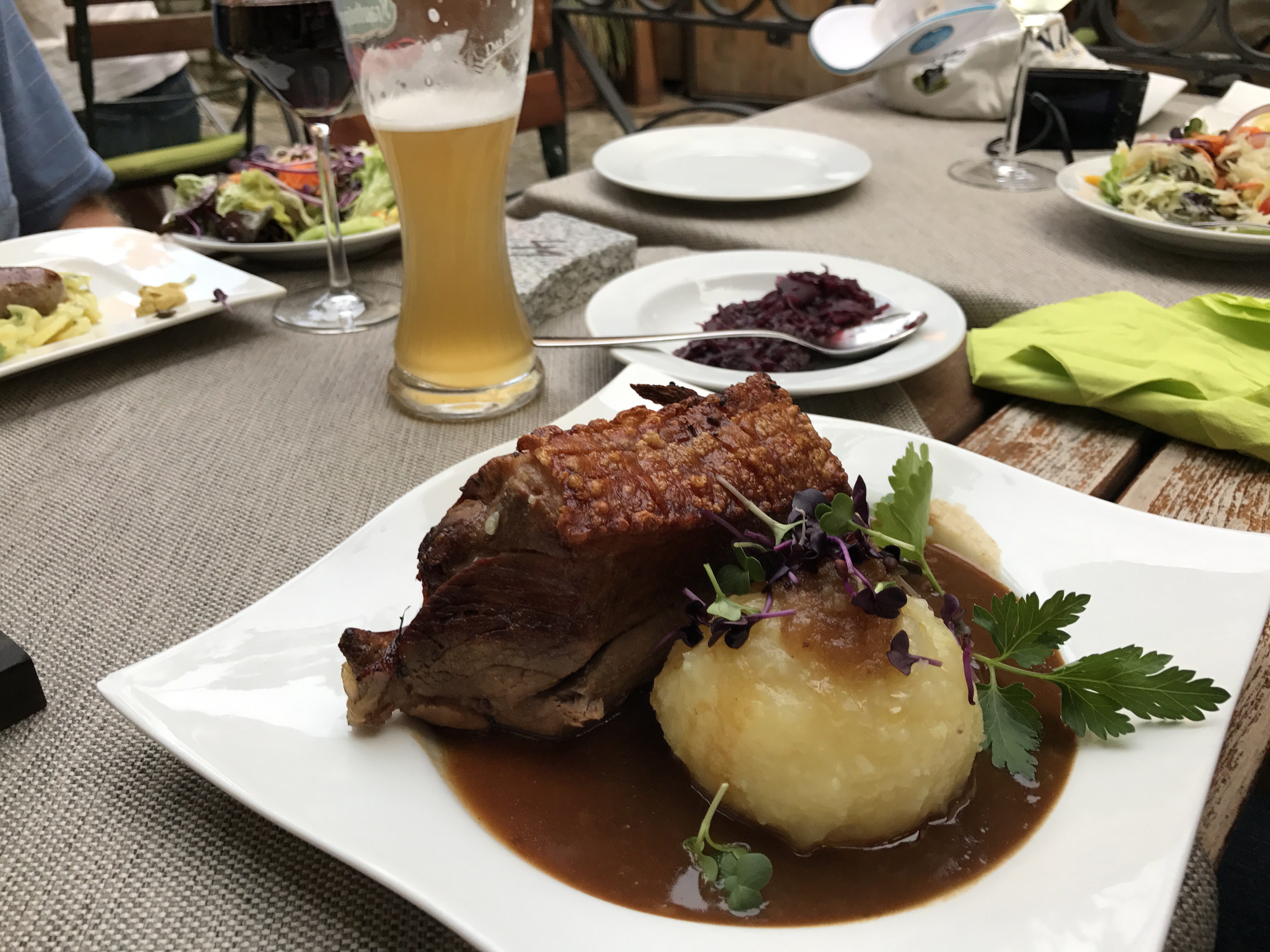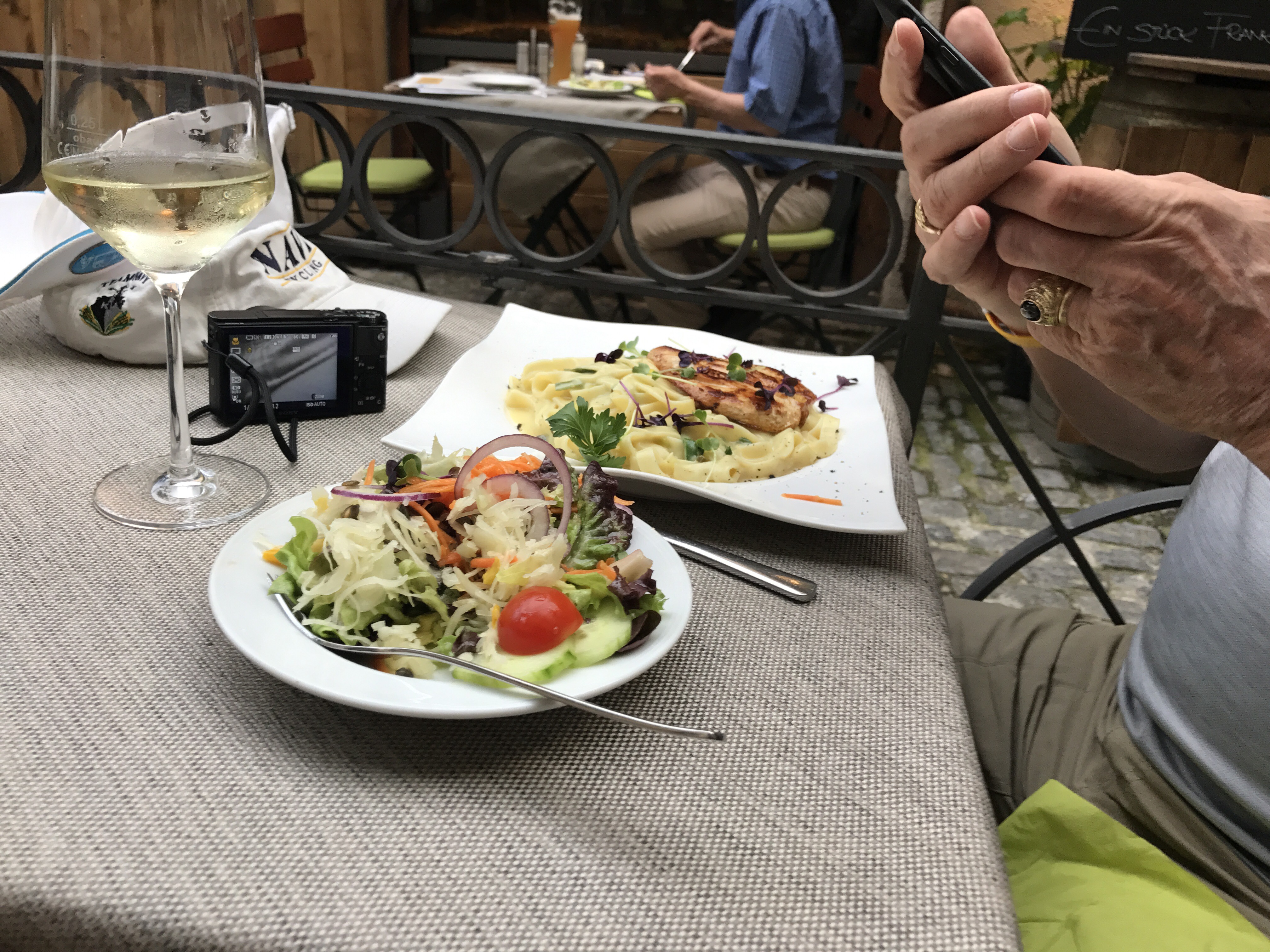 And now it's time for bed….. one last thing…. schnaps.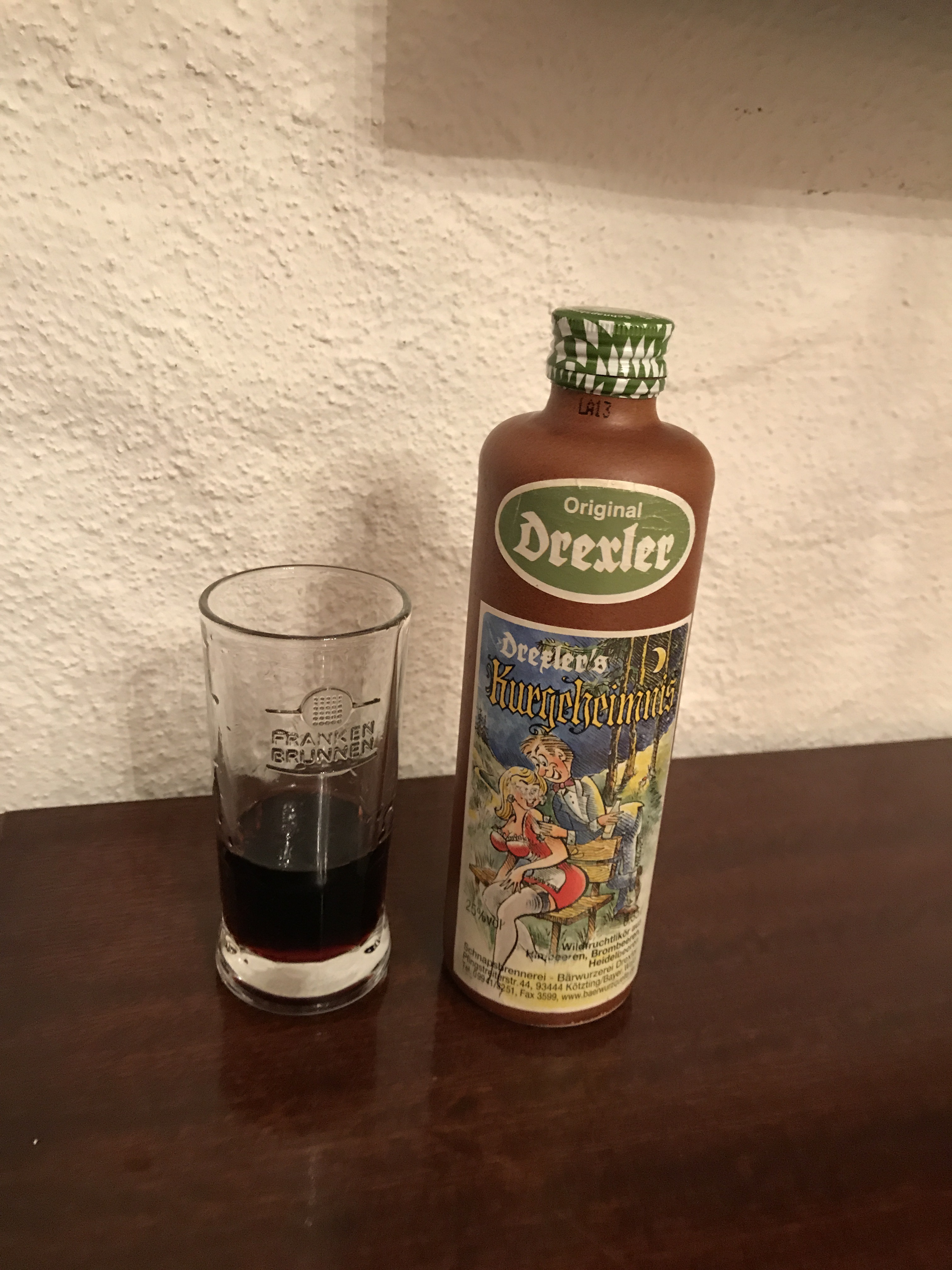 Tomorrow, we ride on to Karlstadt for the evening! Wolfgang's 30 year old son lives close enough to Volkach that he can ride over the hills to ride with us the 60 miles to Karlstadt tomorrow.