The Main Radweg is one of Germany's premier cycling ways. It was named as the first of Germany's Five-Star routes by ADFC (General German Bicycle Club) in 2008. It stretches for slightly more than 600 km (360 miles) from the eastern part of northern Bavaria, across northern Bavaria before dipping into Baden-Württemburg for a short bit, then back to Bavaria and eventually ending in Hesse. It also crosses the 50th Parallel during the ride, putting it at the approximate level of Winnipeg, Manitoba, Canada. This, of course, means that the Sun begins to brighten the skies well before 5 am and the twilight lasts till around 10 pm.
The temperature and climate in Northern Bavaria, however, is much more temperate than you would expect. High temps tend to be in the mid 70's in late May/early June with lows in the upper 50's. But, like this year, temperatures can and sometimes does approach 90°. And the VAST majority of buildings in Germany are not air conditioned. There is little need!
The other wonderful thing about Germany in northern Bavaria is the relative lack of bugs. Leaving the windows wide open all night, without screens, is not at all unusual and really a treat.
Now, let's talk about the route…. 600 km is a good long ride and we do in the neighborhood of 100-120 km/day with the last day being about 50 km. The Radweg starts for us in the town of Bayreuth, where Wagnerian Opera is King. The Margravial Opera House, a UNESCO World Heritage site, is felt to be the most beautifully restored Baroque Opera House in the world. Some of the other sites on the route include:
* Bayreuth (1)
* Lichtenfels- "The Basket City" home of a Basket weaving College
* Strössendorf – a charming little village with a great Gasthaus
* Bad Staffelstein – home to the Basilica of the Vierzehnheiligen
* Bamberg – UNESCO World Heritage town – 9 different historical sights (1,3,4)
* Haßfurt – Lovely little town with great bakery (2)
* Schweinfurt – "Die Heimat" or my "Home Town". (https://en.m.wikipedia.org/wiki/Heimat). This is where my mother was born and where I lived for a short time as a child. Site of Ball Bearing plants in WWII. Heavily bombed by the US and heavily defended by the Germans resulting in over 60 B-17s lost on 2 separate raids (600 men lost in each time)
* Volkach – In the heart of the Franconian wine region. Also with a famous pilgrimage church Maria I'm Weingarten (Mary in the Vineyard) as well as a great overlook of the Main Valley (1,2)
* Kitzingen – A very nice town with beautiful views
* Ochsenfurt – The "Place of the Oxen Ford" across the Main (2)
* Würzburg – known for the Residenz, a UNESCO site and palace for the former Bishops, as well as the Marienburg Festung (Fortress)
* Karlstadt – With a very historic old town as well as a stopping point for the river cruise ships (1,2)
* Lohr – Site of Sleeping Beauty's Castle (2)
* Wertheim – in Baden-Württemburg, Wertheim Castle
* Miltenberg – Cruise ship port city, old town with lots of Fachwerk buildings ("half timbered") (1,2)
* Aschaffenburg – Home to Schloß Johannisberg castle and close by the Mespelbrunn Castle (https://en.m.wikipedia.org/wiki/Mespelbrunn_Castle) (2)
* Frankfurt – Major financial and industrial center
* Hattersheim – Our major staging town… wonderful hotel, close to Frankfurt airport, the Main and the Rhine (1,3)
* Mainz – The end point of our ride or rather you can see Mainz from the end of our ride.
Legend-
* 1 = Main Long Tour overnight
* 2 = Main Short Tour overnight
* 3 = Oktoberfest Tour overnight
* 4 = Christmas Market Tour overnight
Let me share with you some of my favorite photos from the ride.
I promise, no food! You'll need to look at the earlier blogs for those!!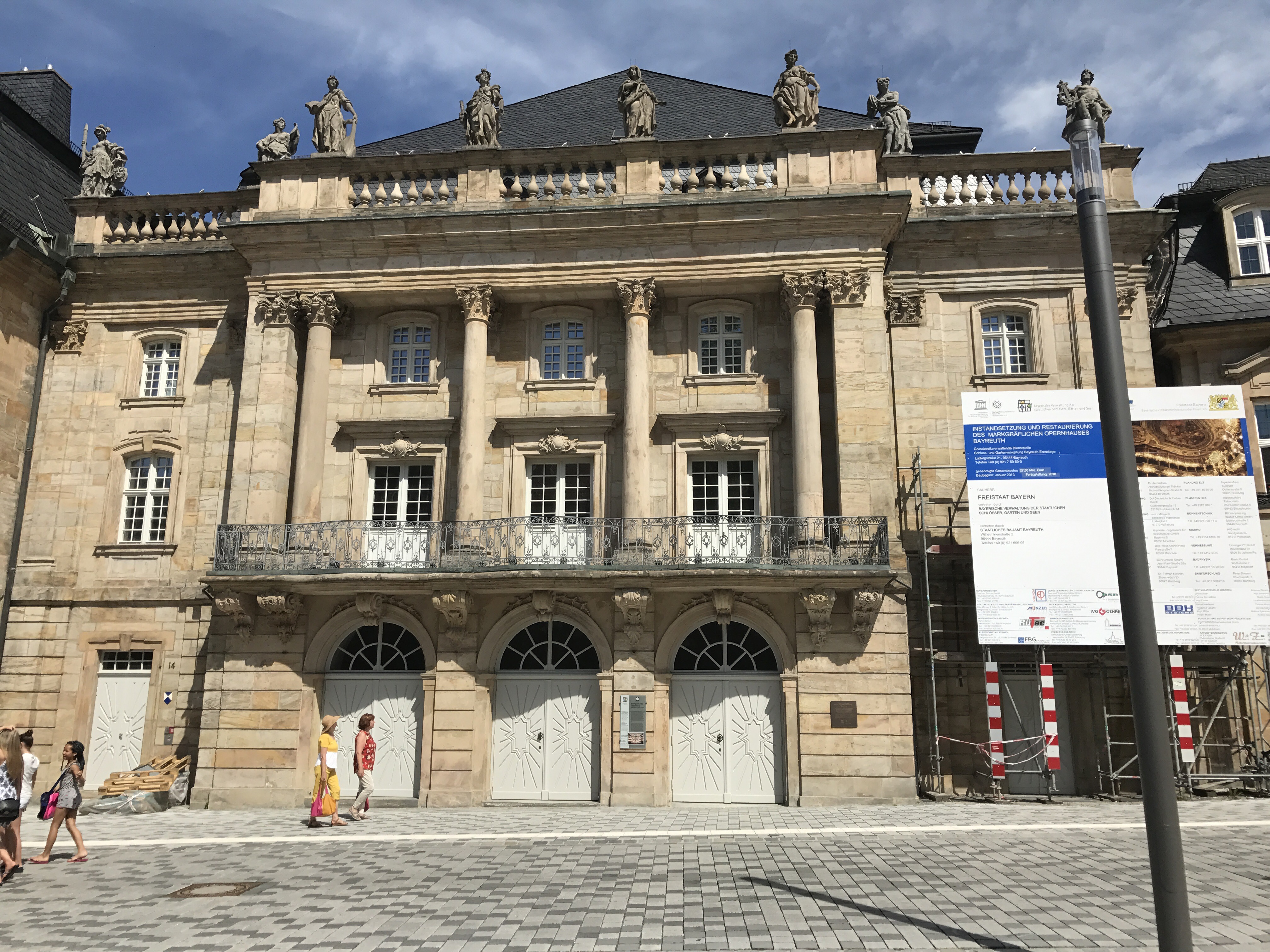 Bayreuth – Opera House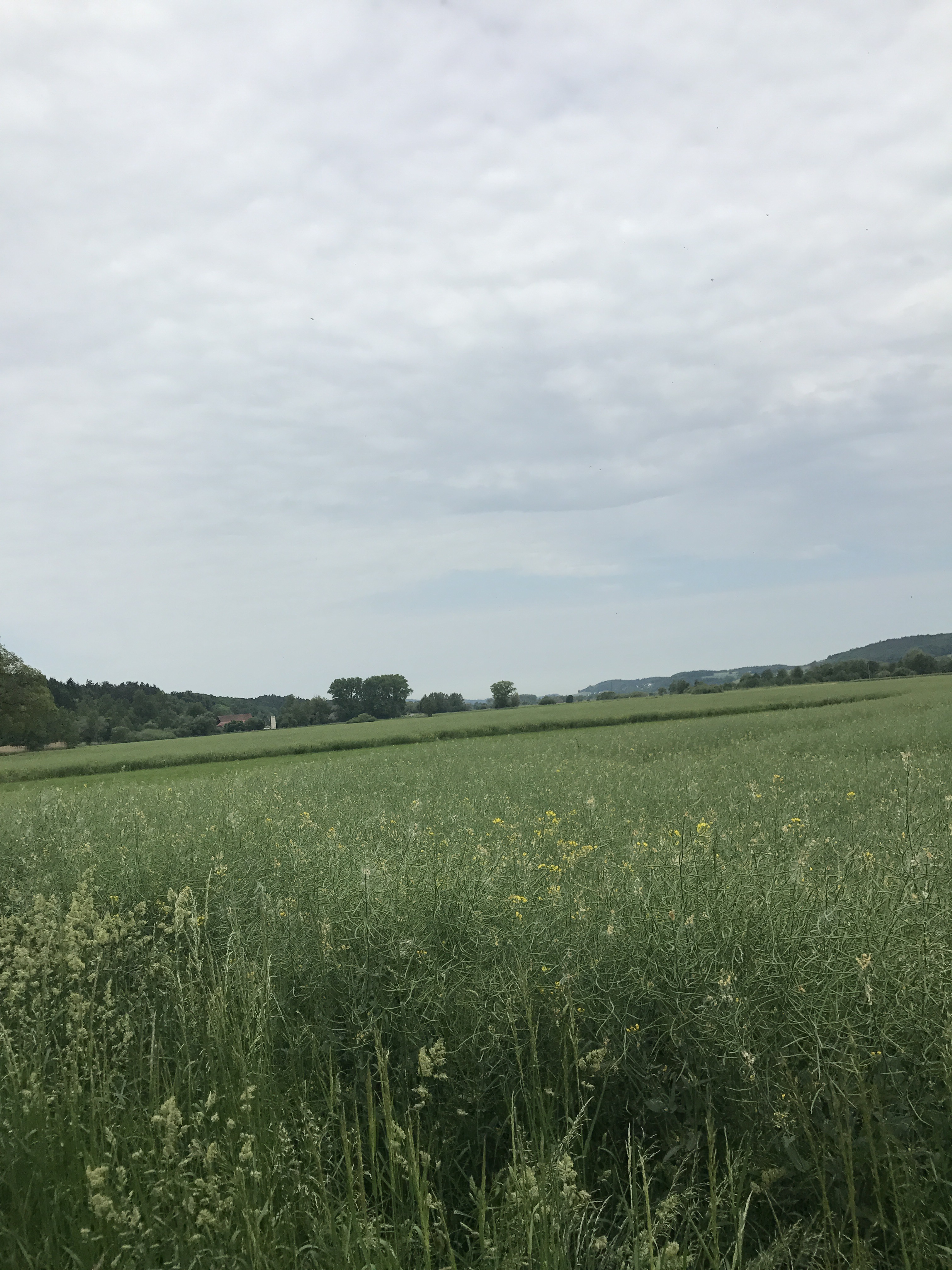 Fields we ride through….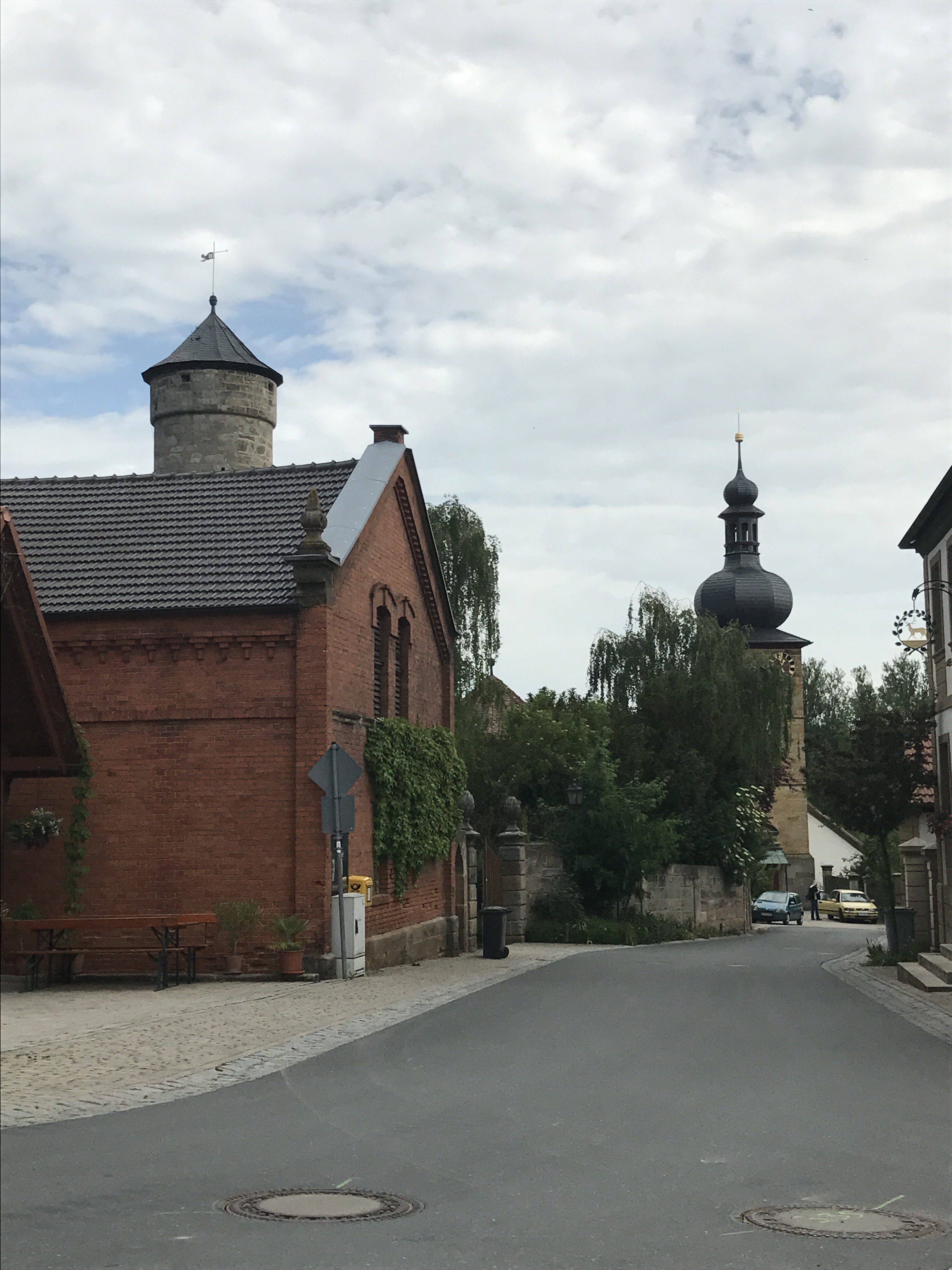 Strössendorf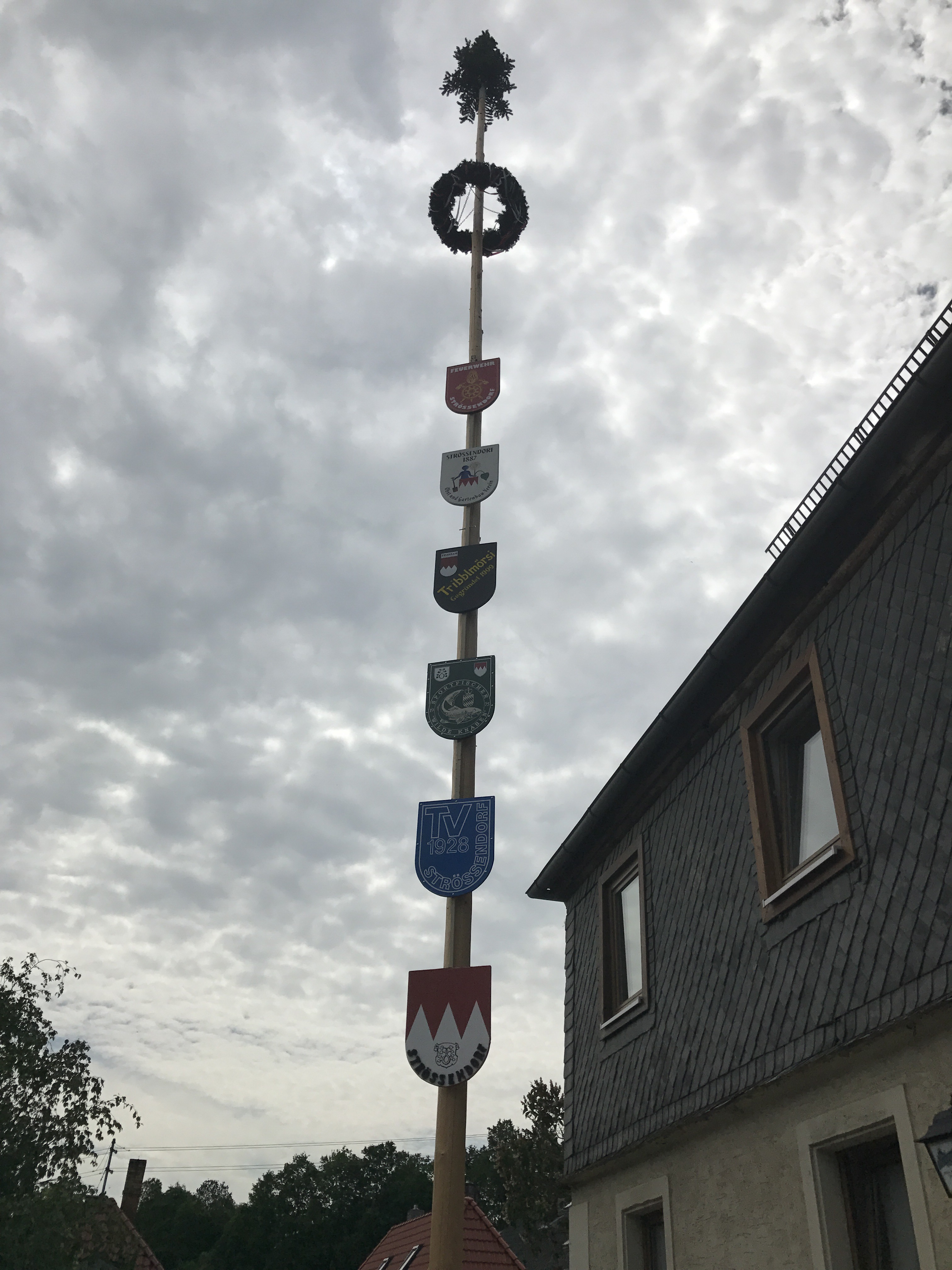 Strössendorf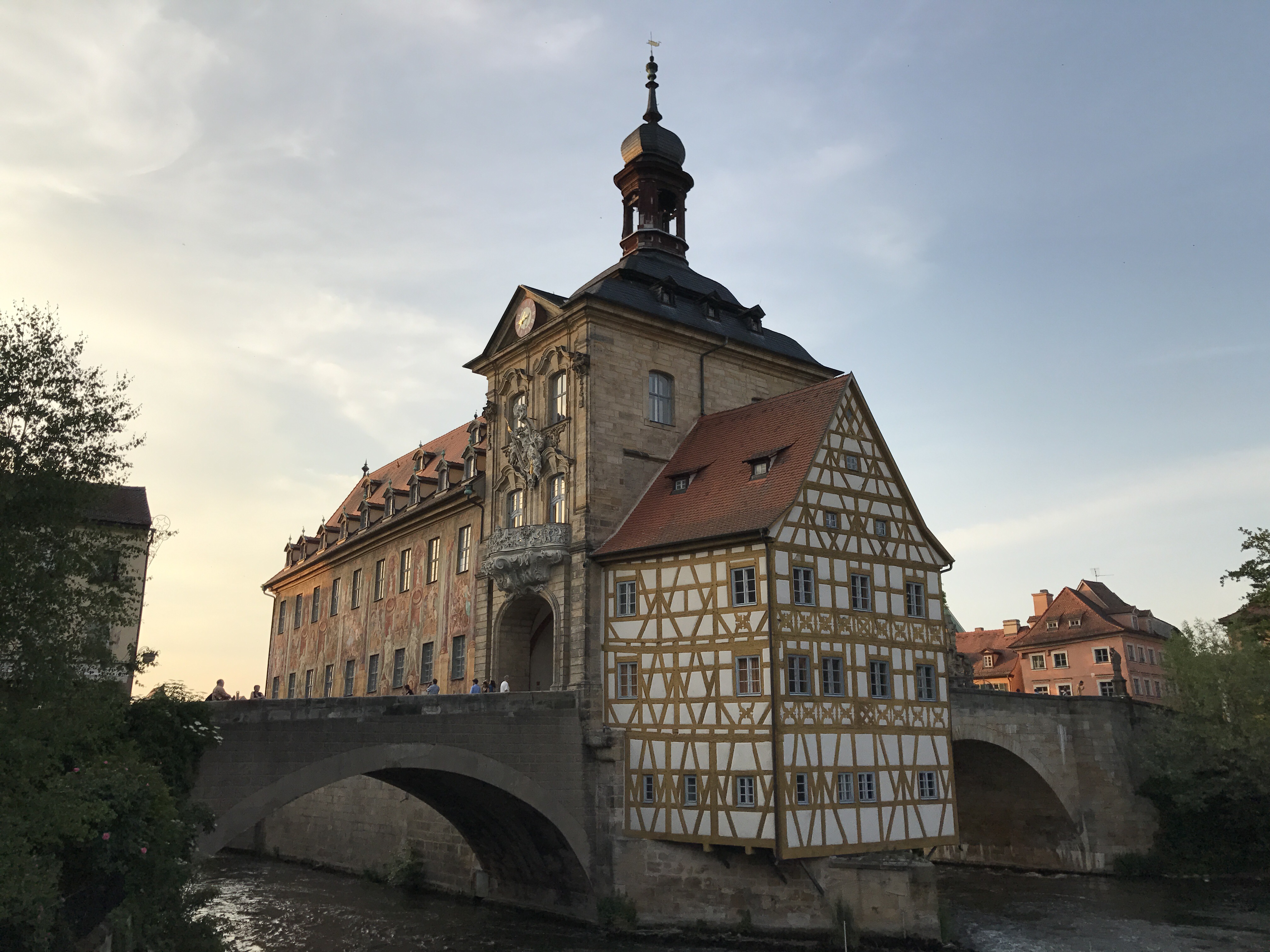 Bamberg Old Town Hall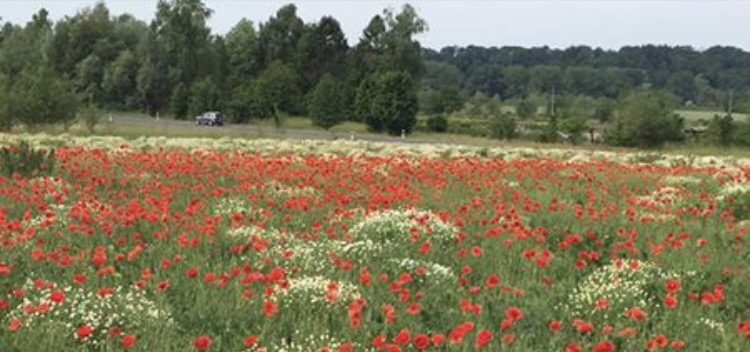 Poppies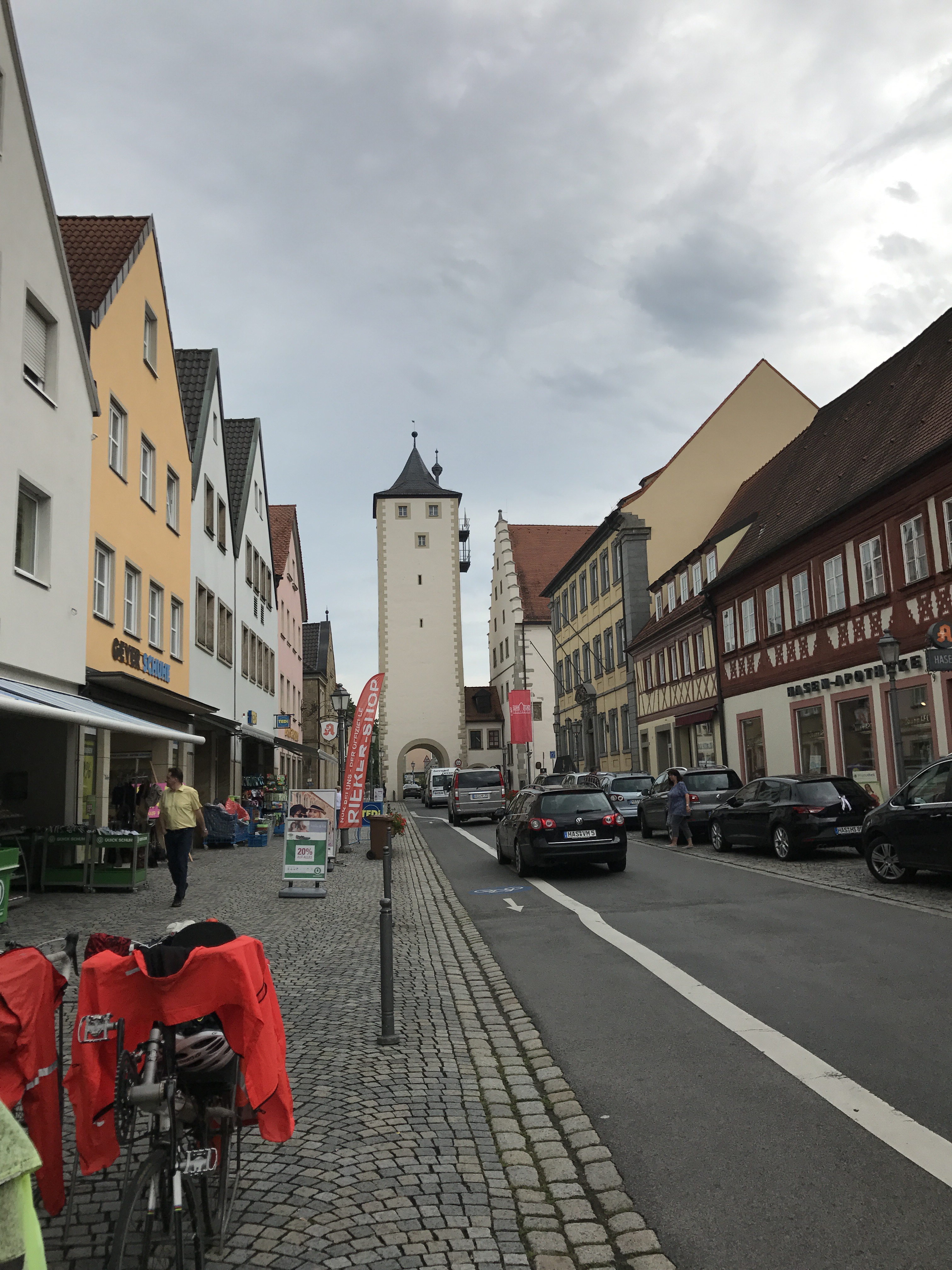 Haßfurt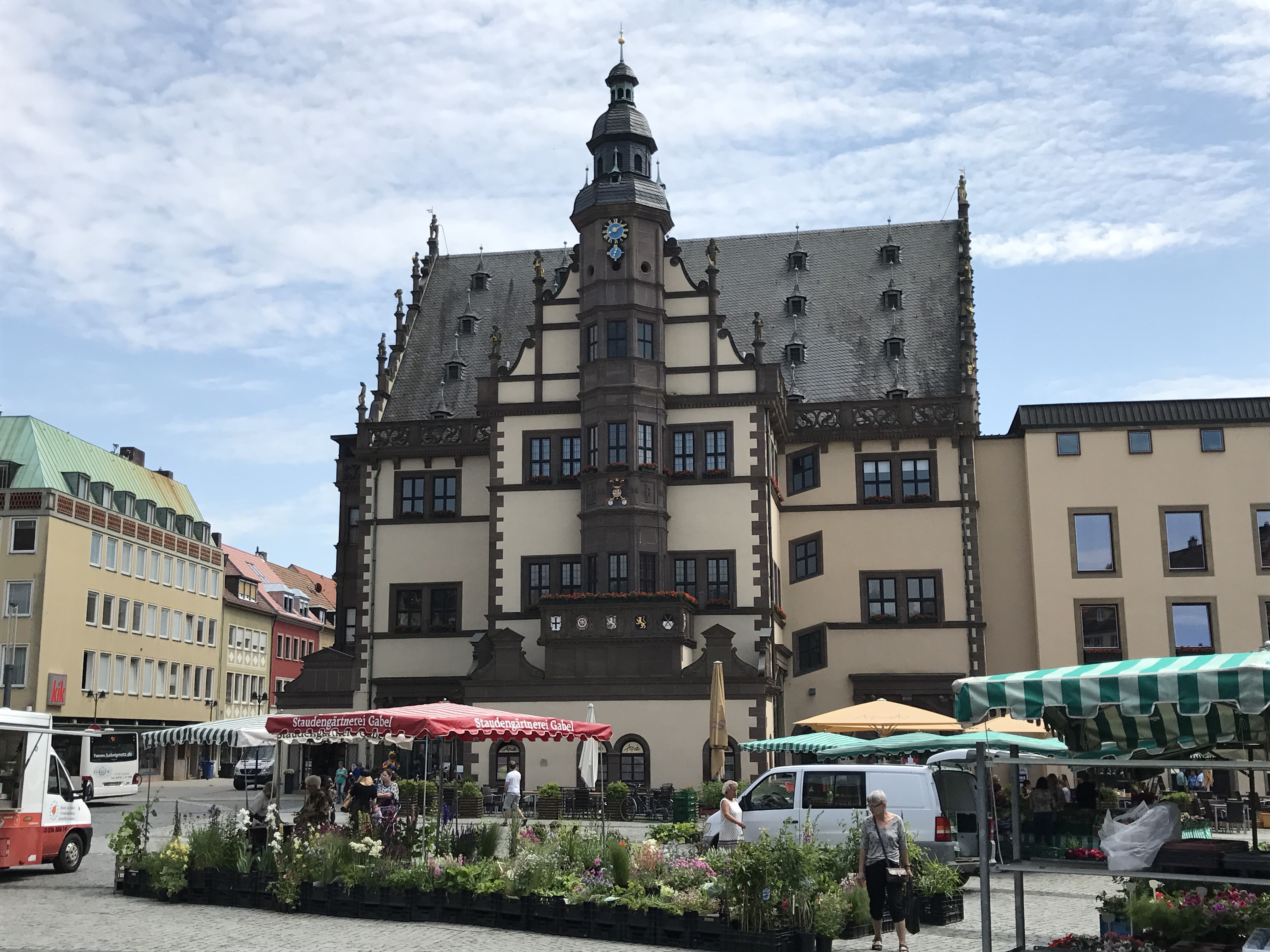 Schweinfurt Rathaus (City Hall)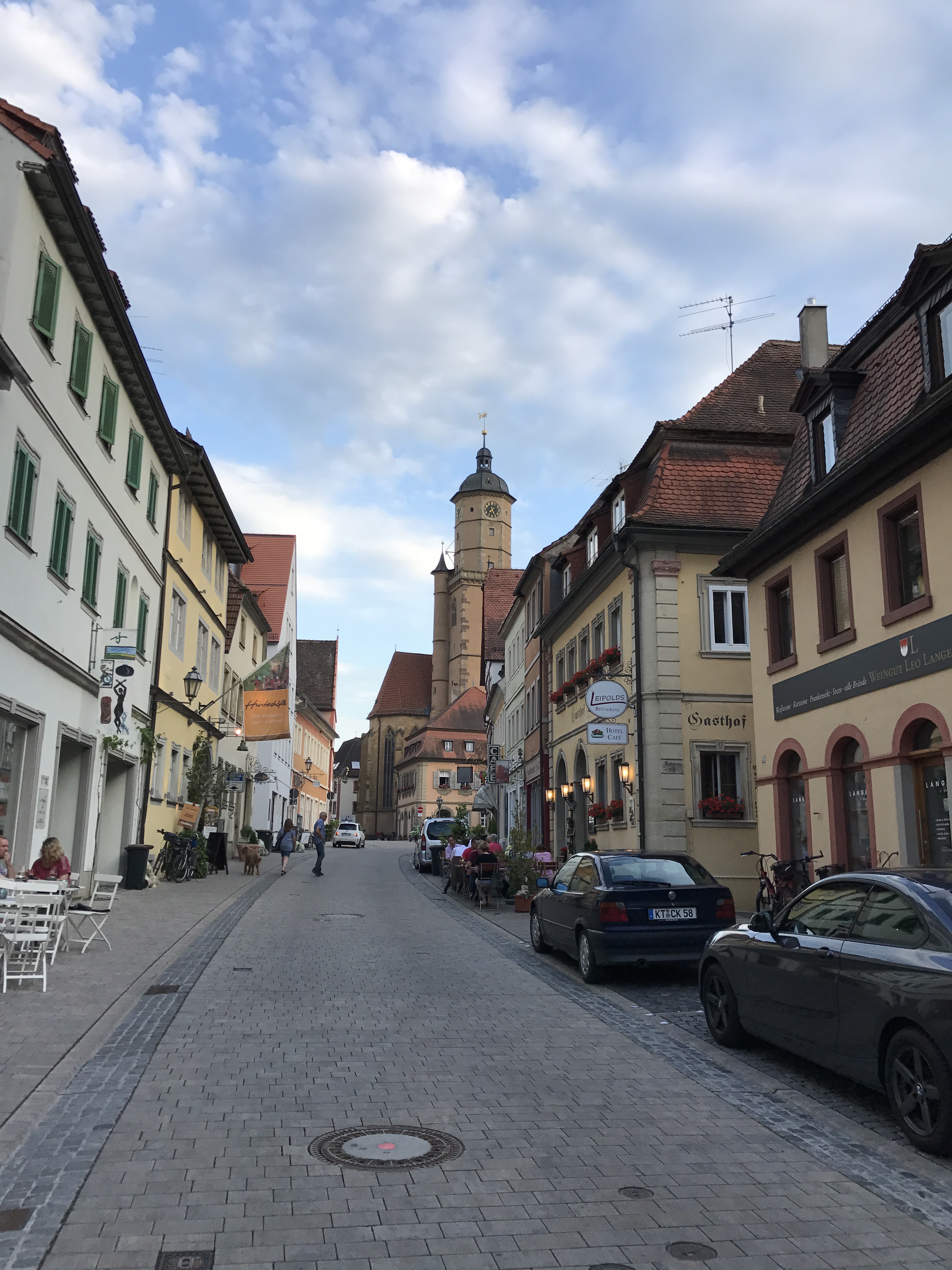 Volkach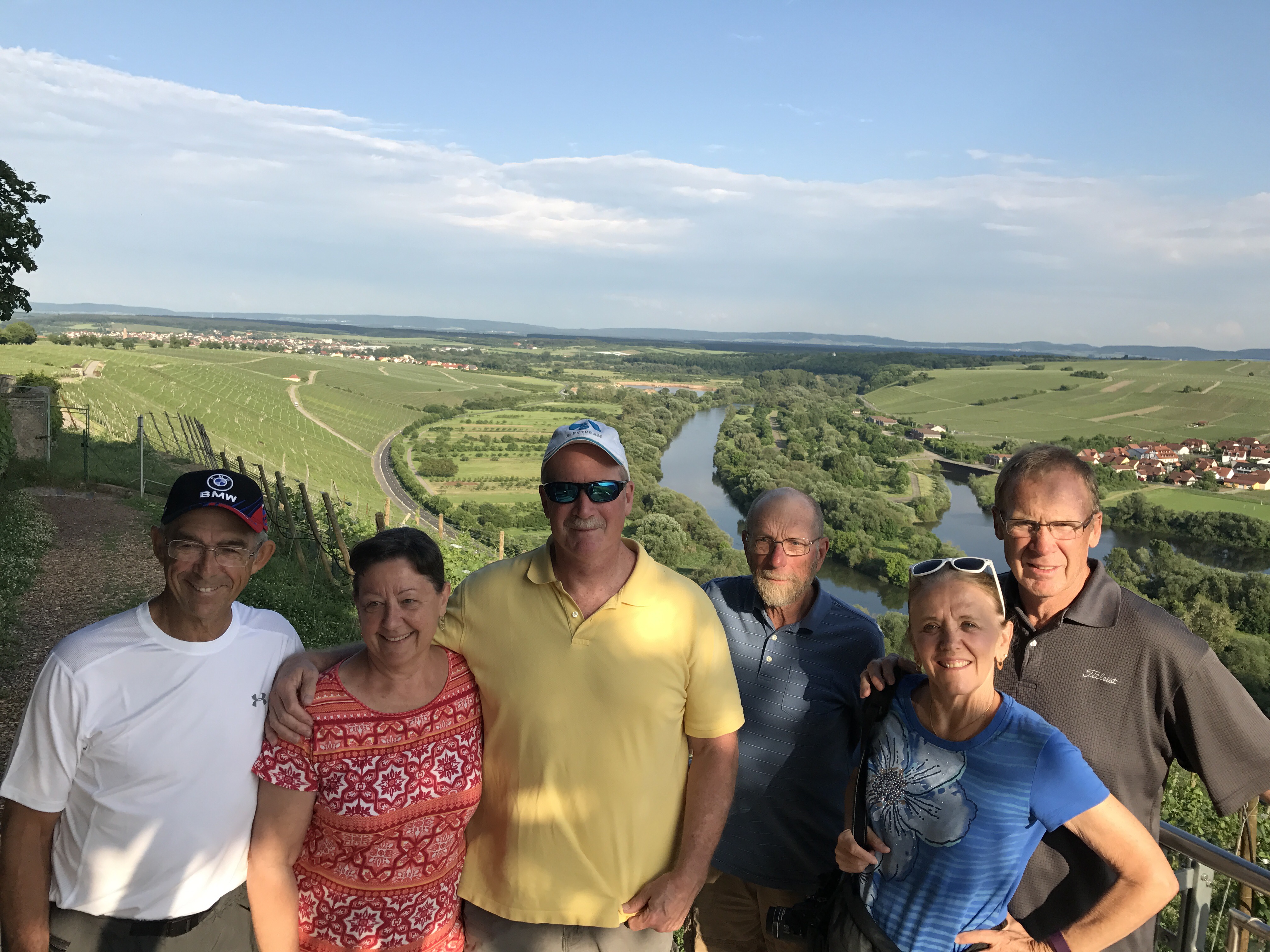 At Vogelsburg in Volkach, overlooking the MainSchliefe

Ferry across the Main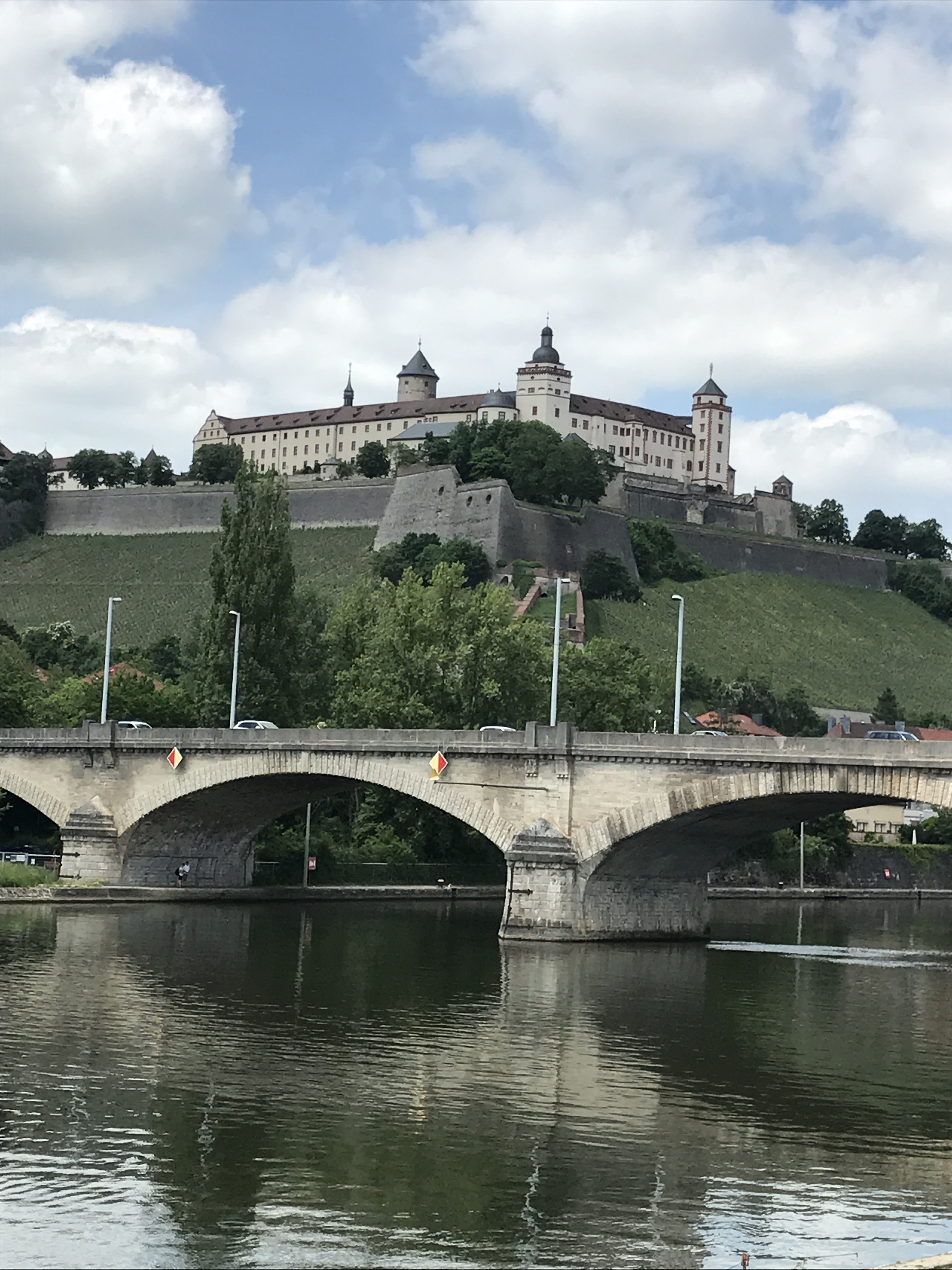 Festung Marienburg in Würzburg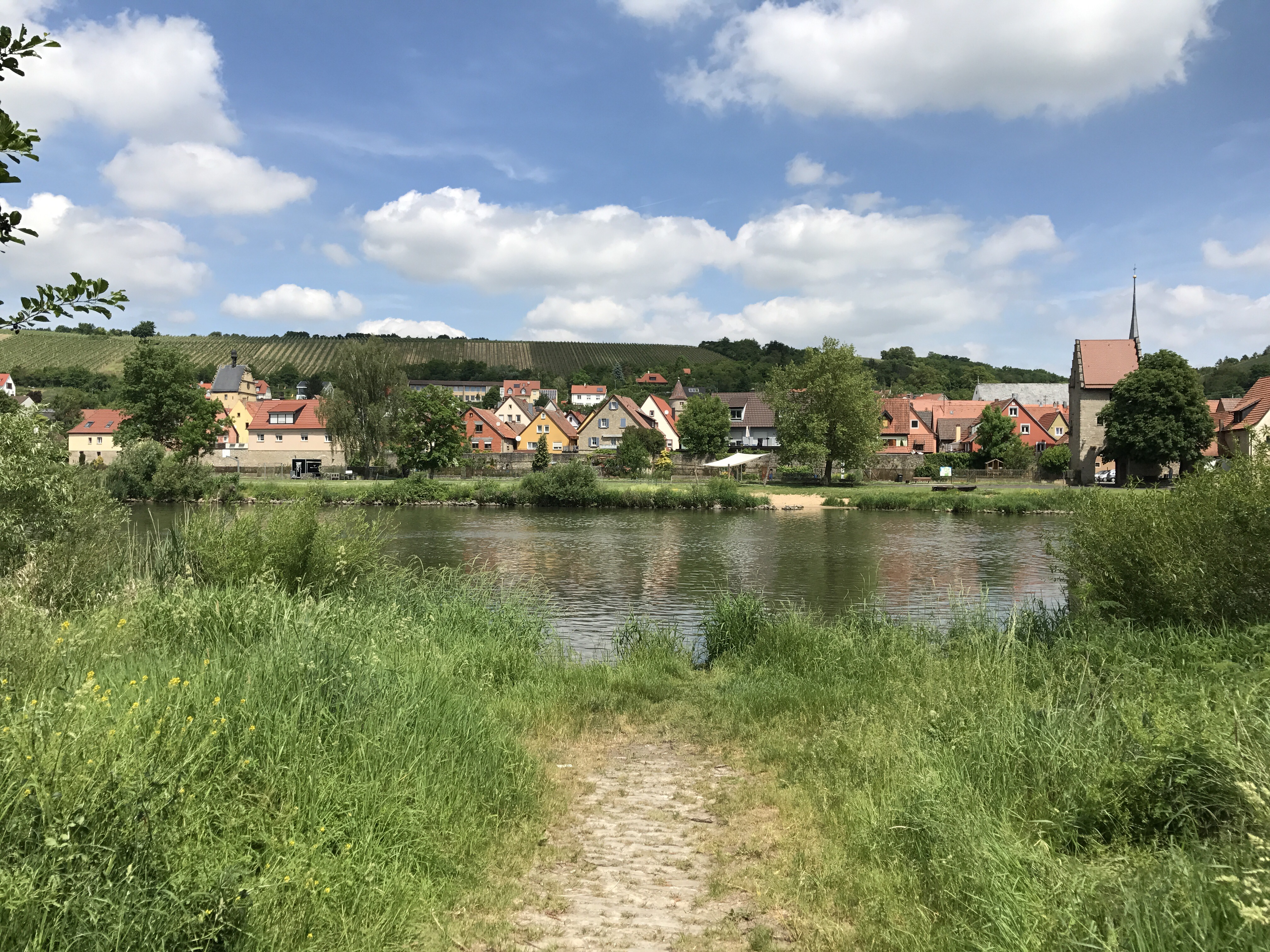 Frickenhausen am Main
Kitzingen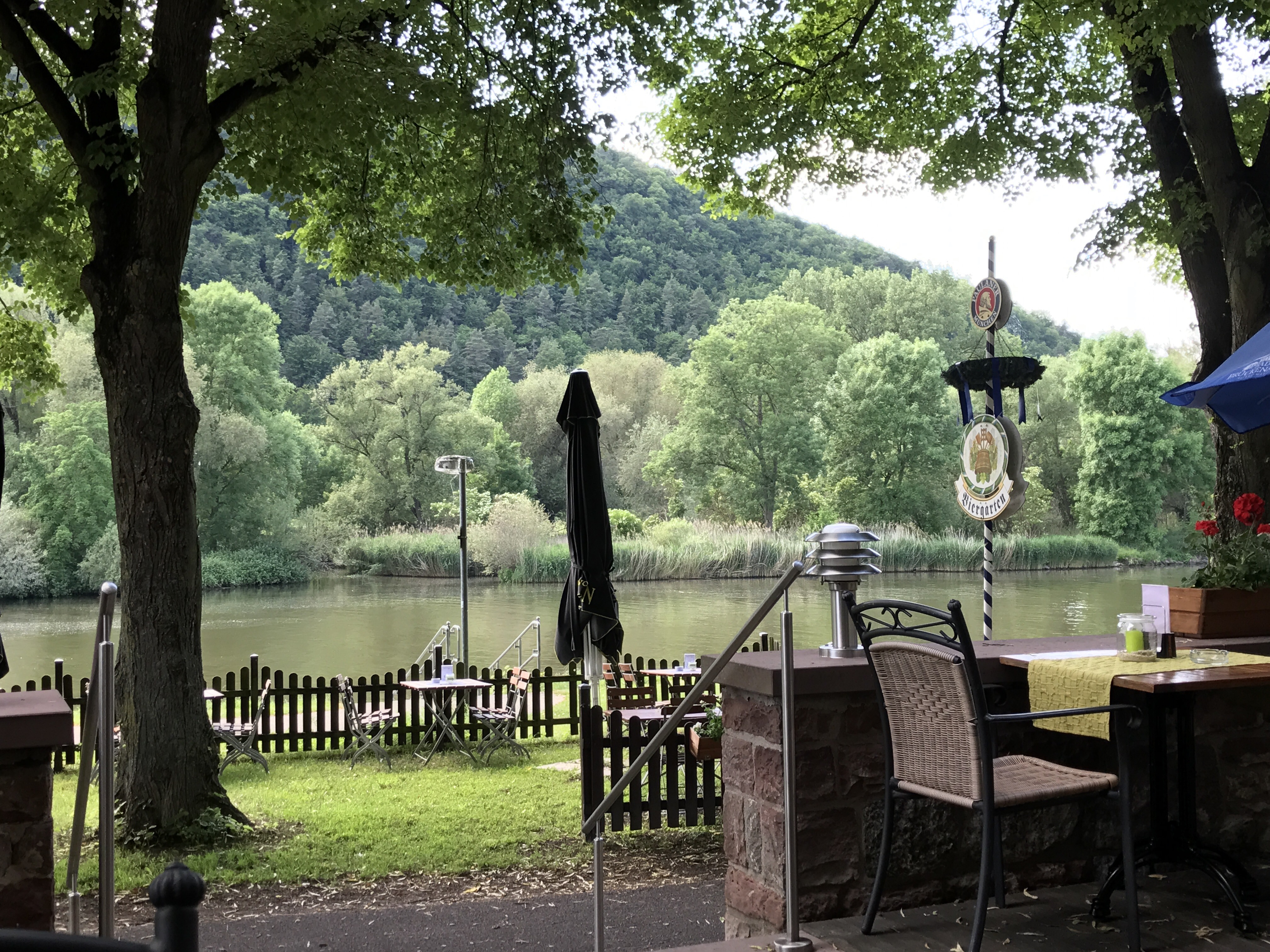 Biergarten at Karlstadt hotel with Main just beyond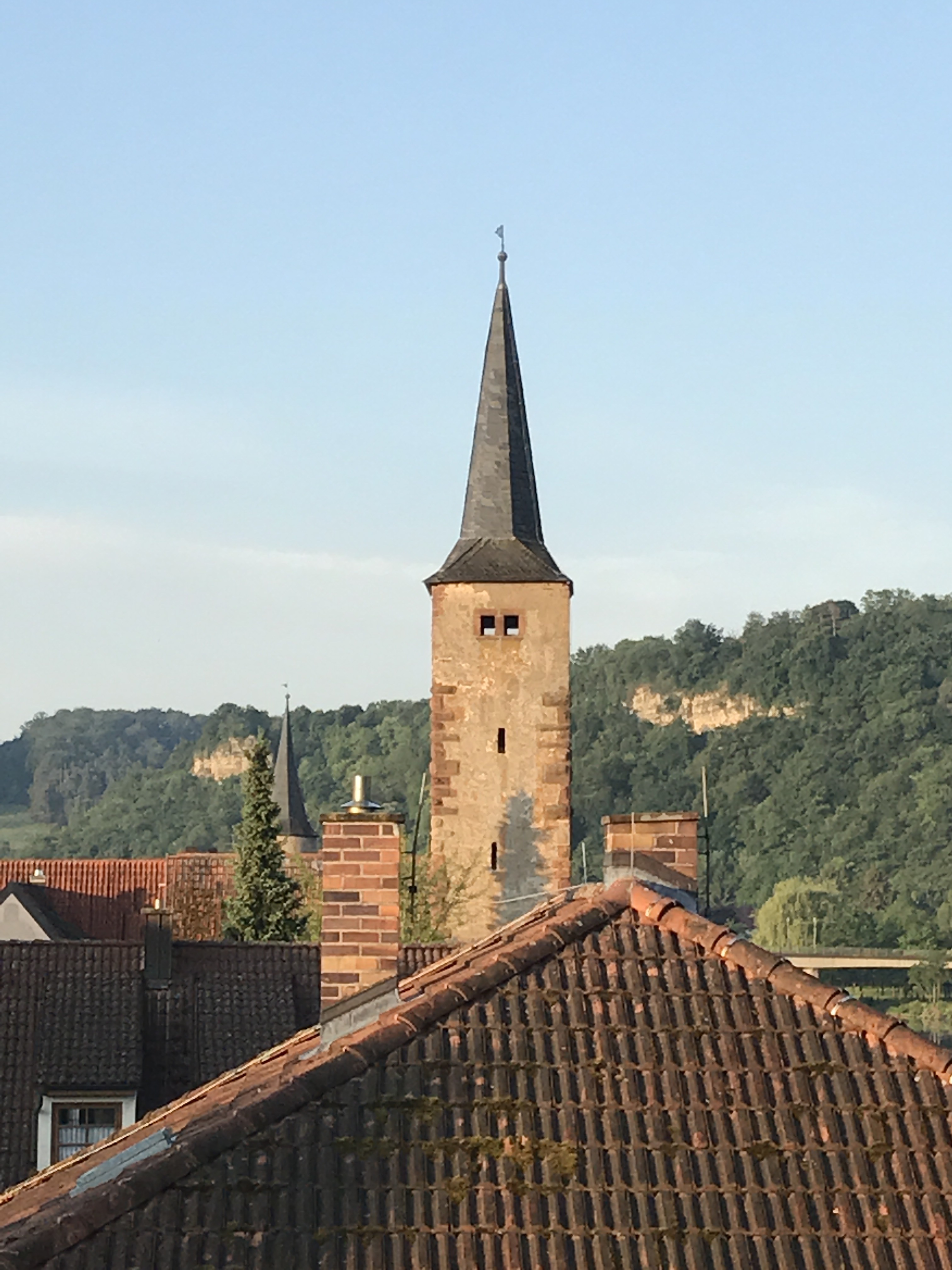 Karlstadt
River Cruisers pulling in to enjoy Karlstadt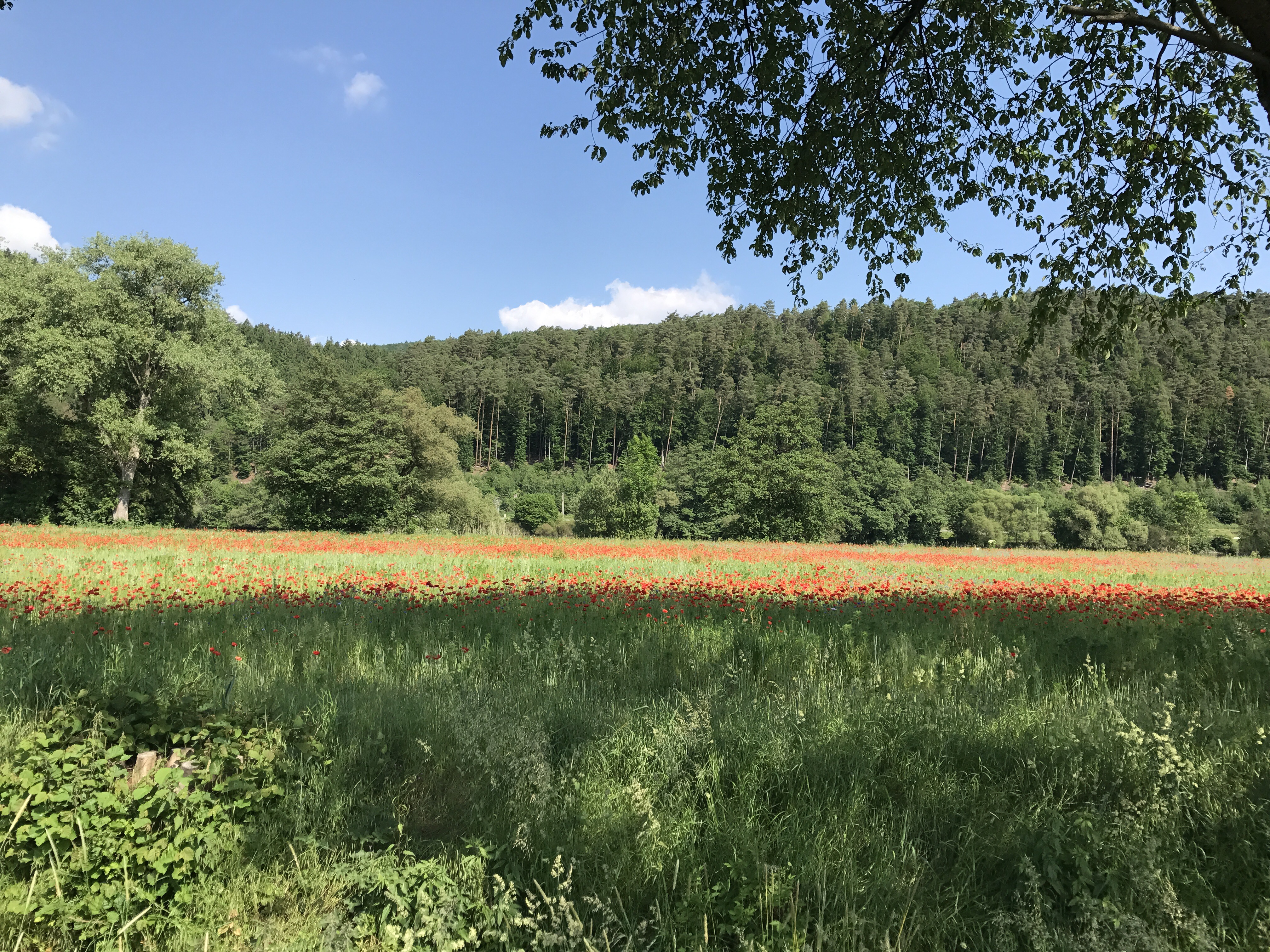 Field of poppies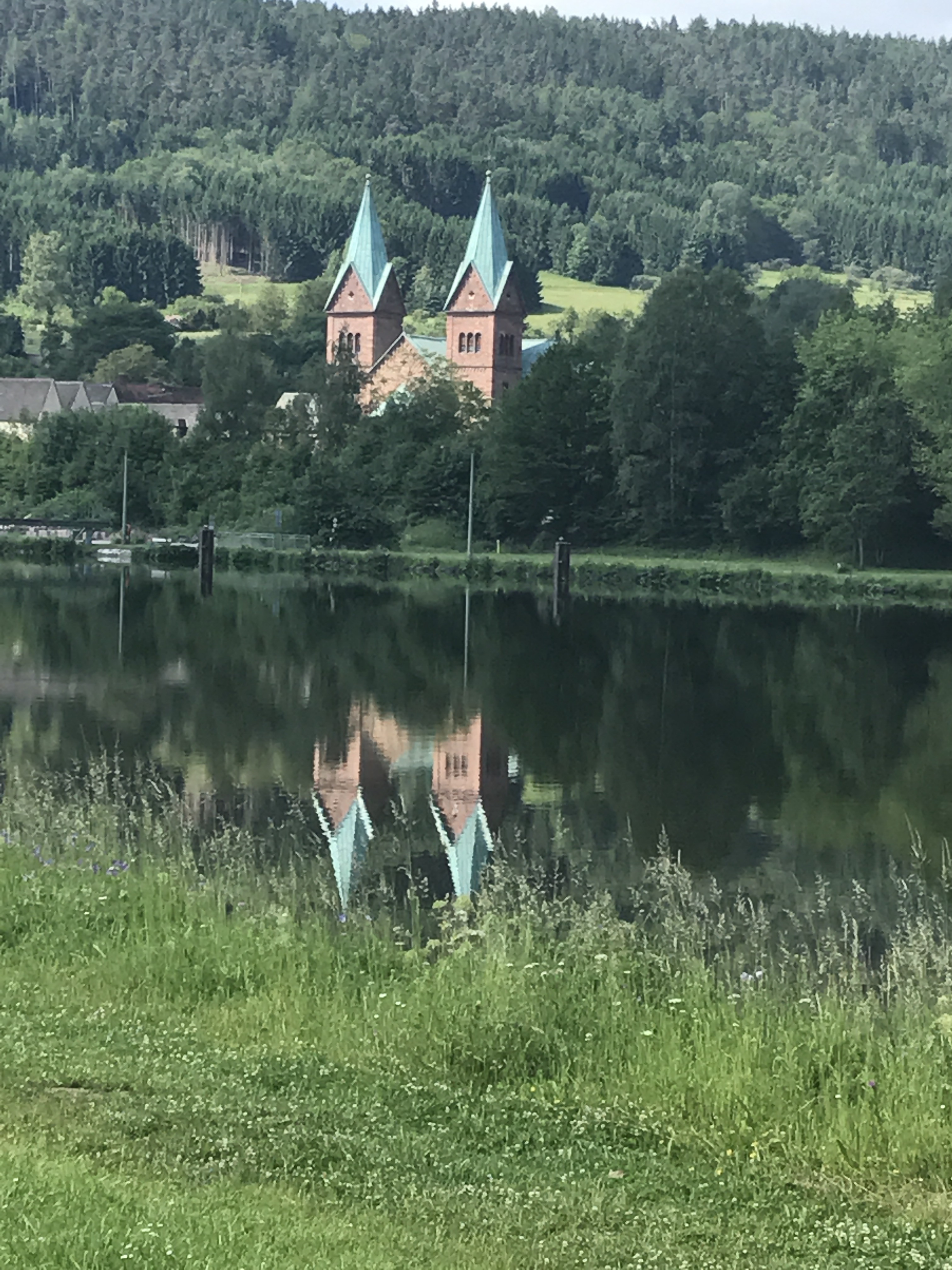 Neustadt am Main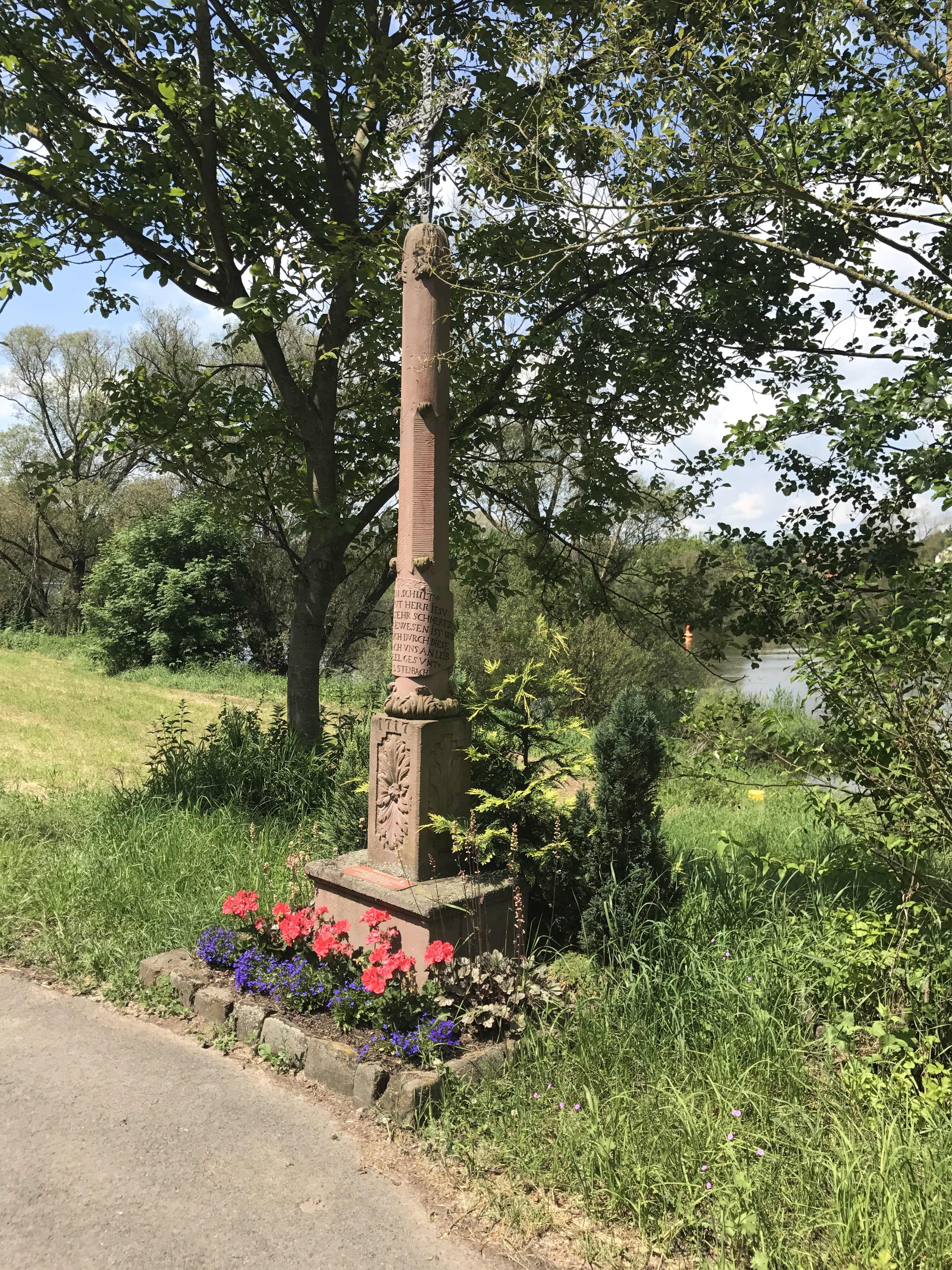 Triefenstein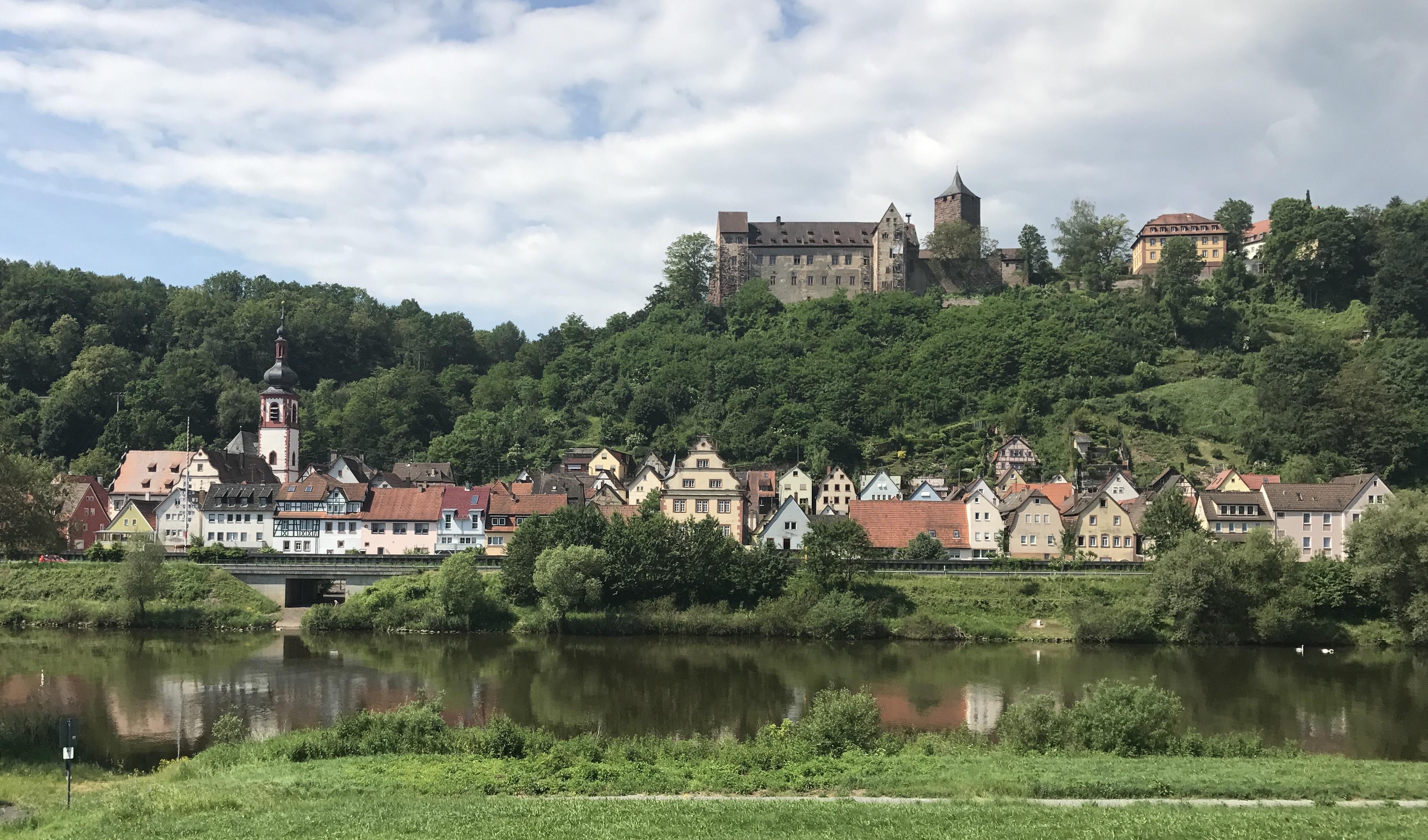 Rothenfels viewed across the river from Zimmern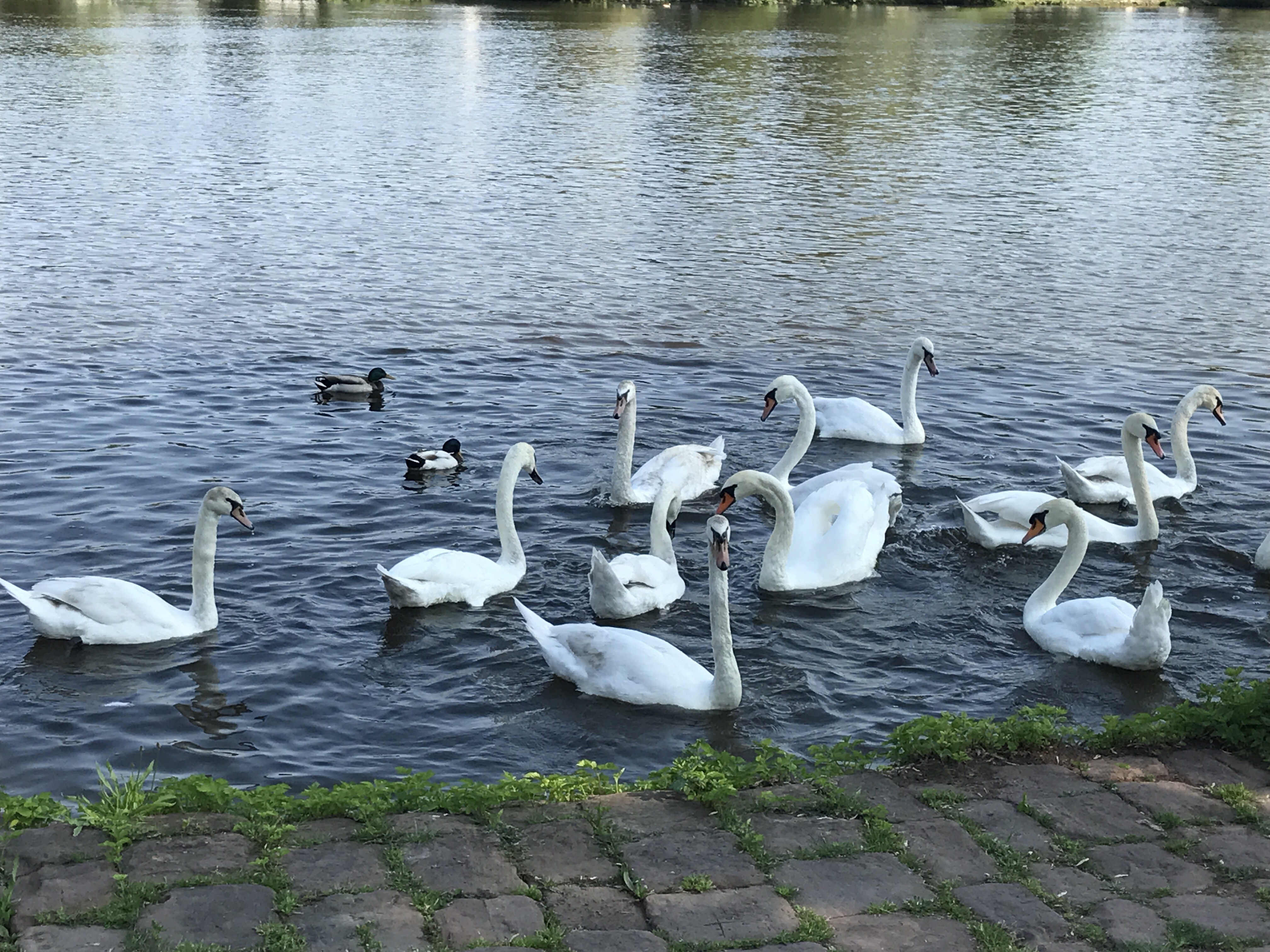 Swans in Miltenberg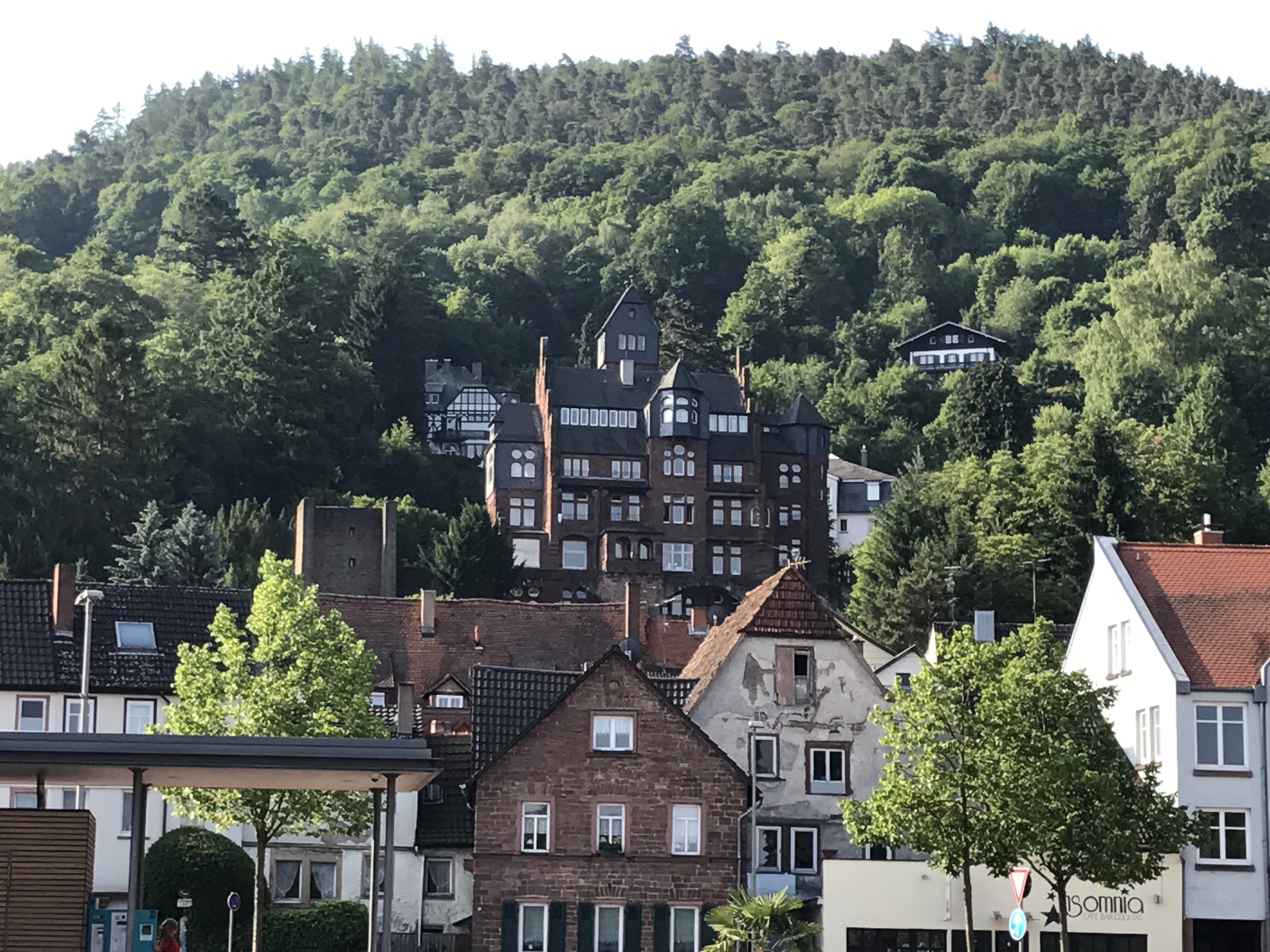 Miltenberg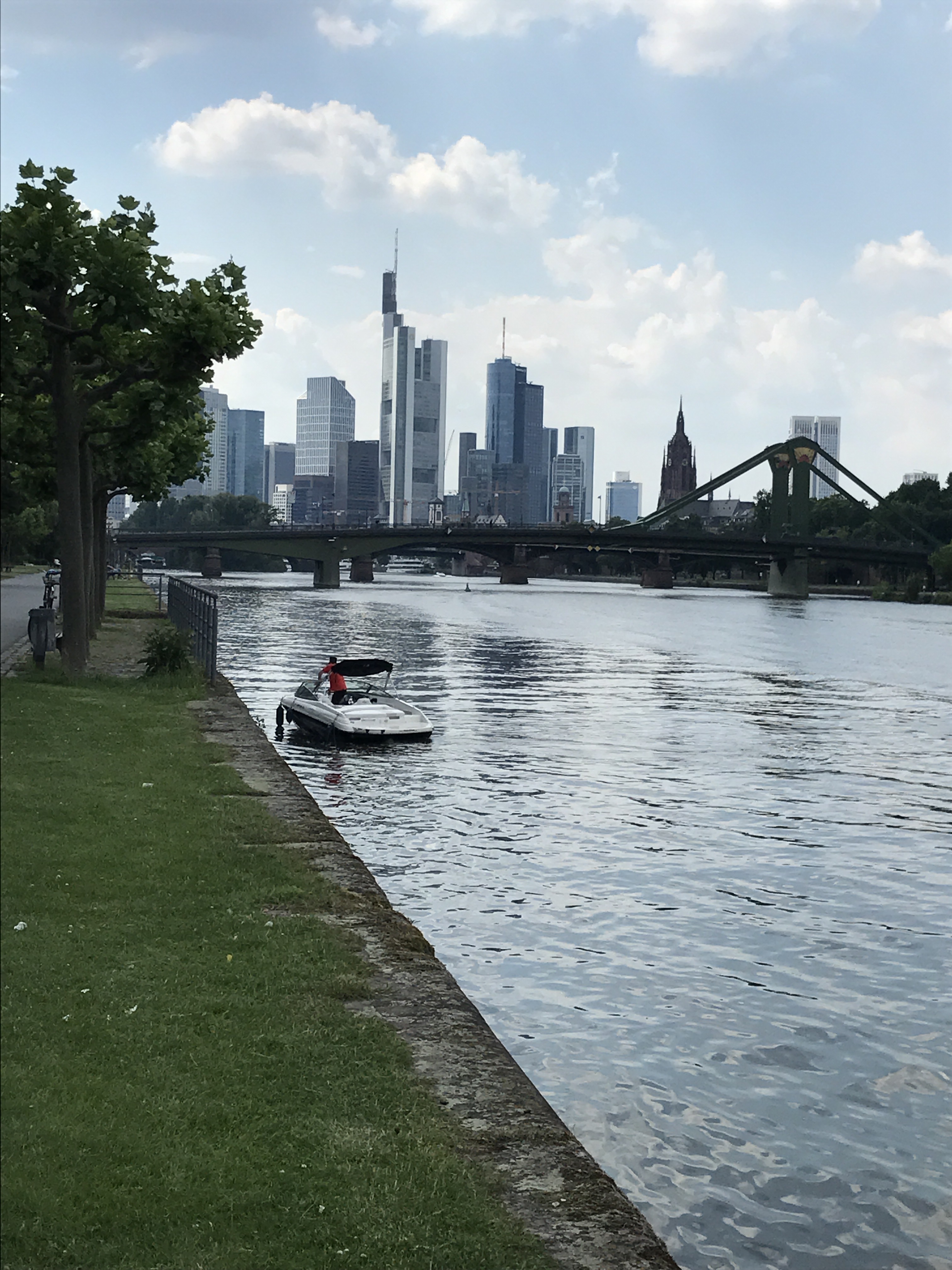 Frankfurt waterfront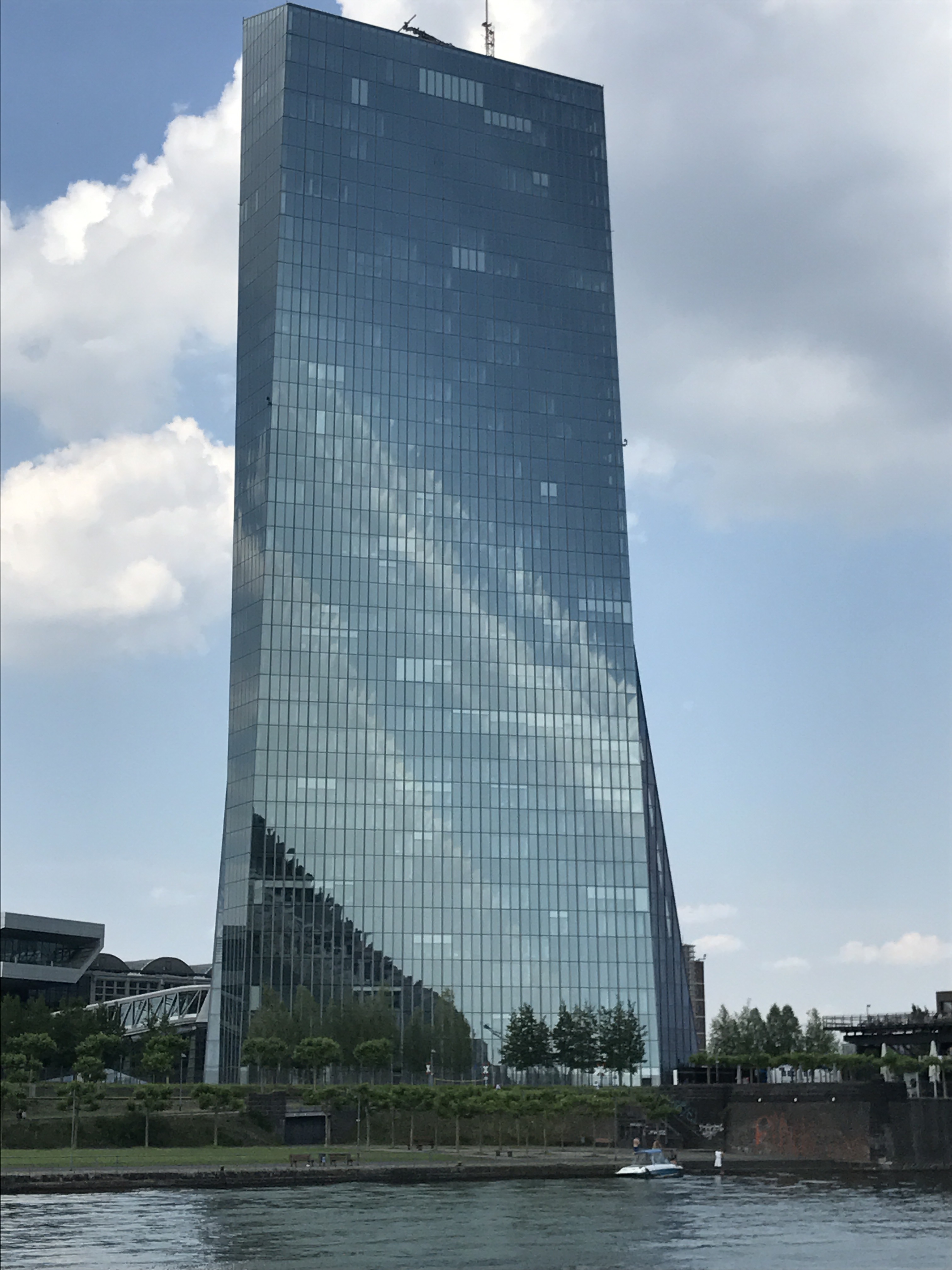 Frankfurt
Vineyard on the Main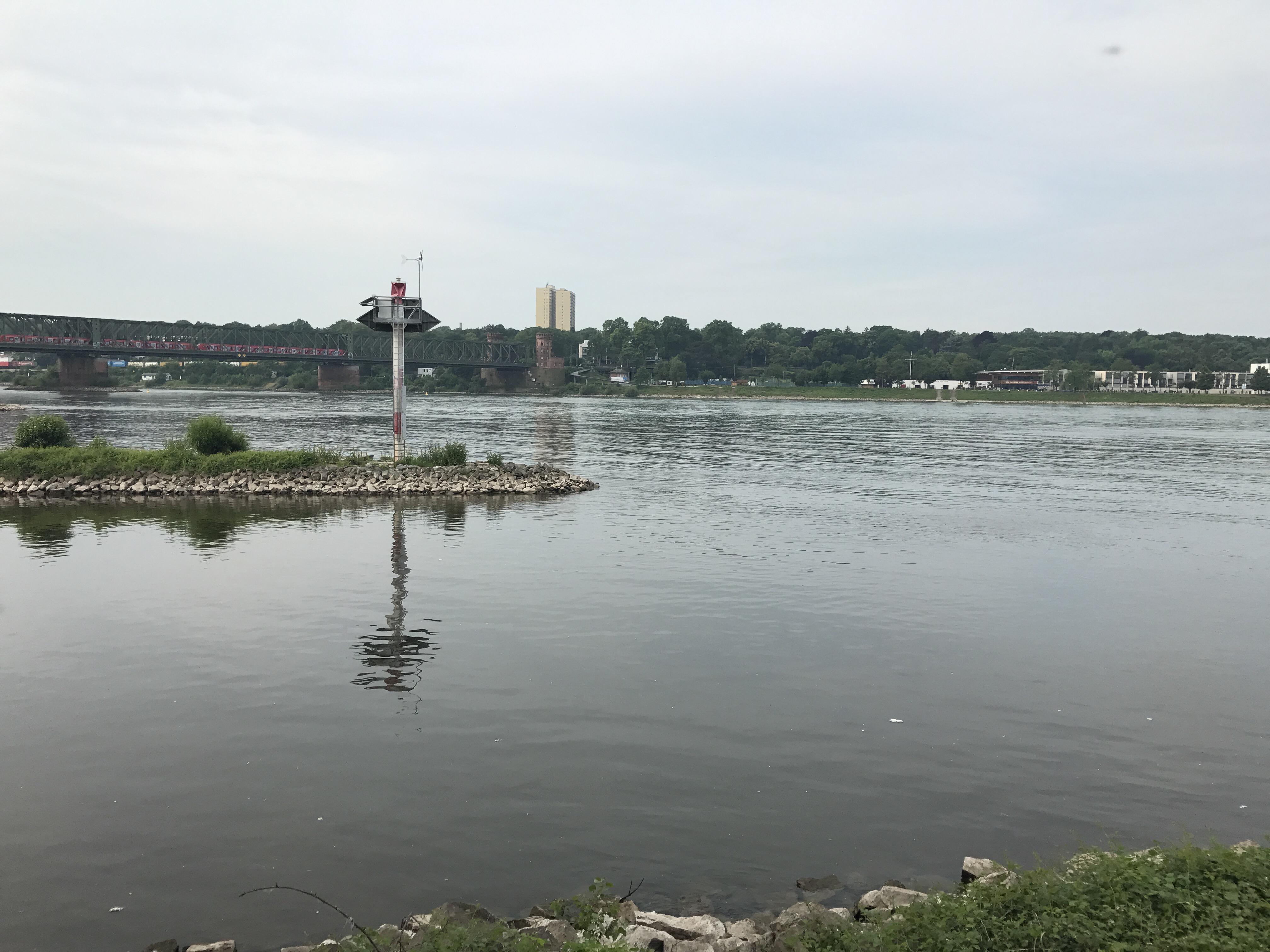 The Main and Rhine confluence
Northwest tower in Frankfurt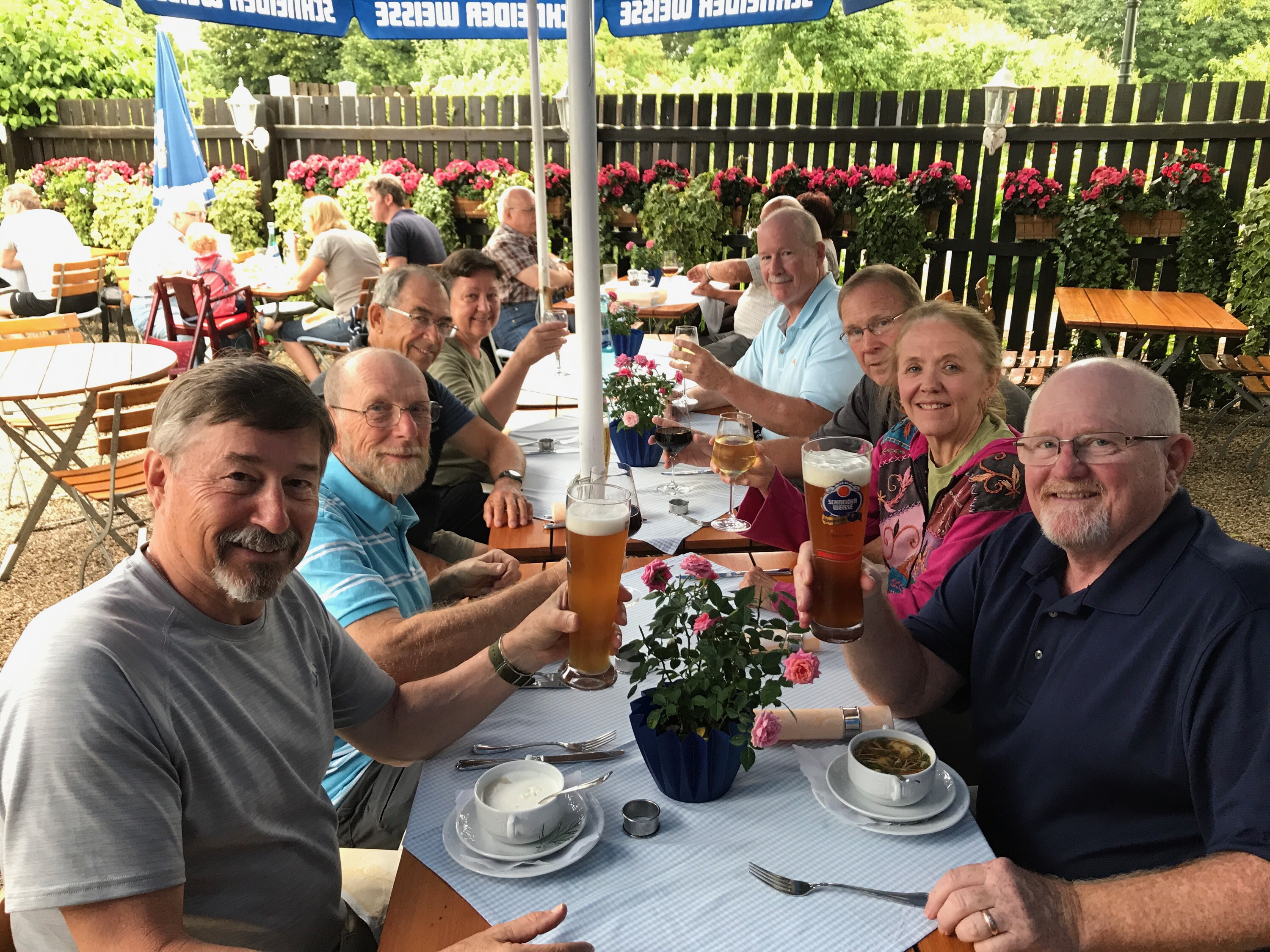 At Feldbergblick in Frankfurt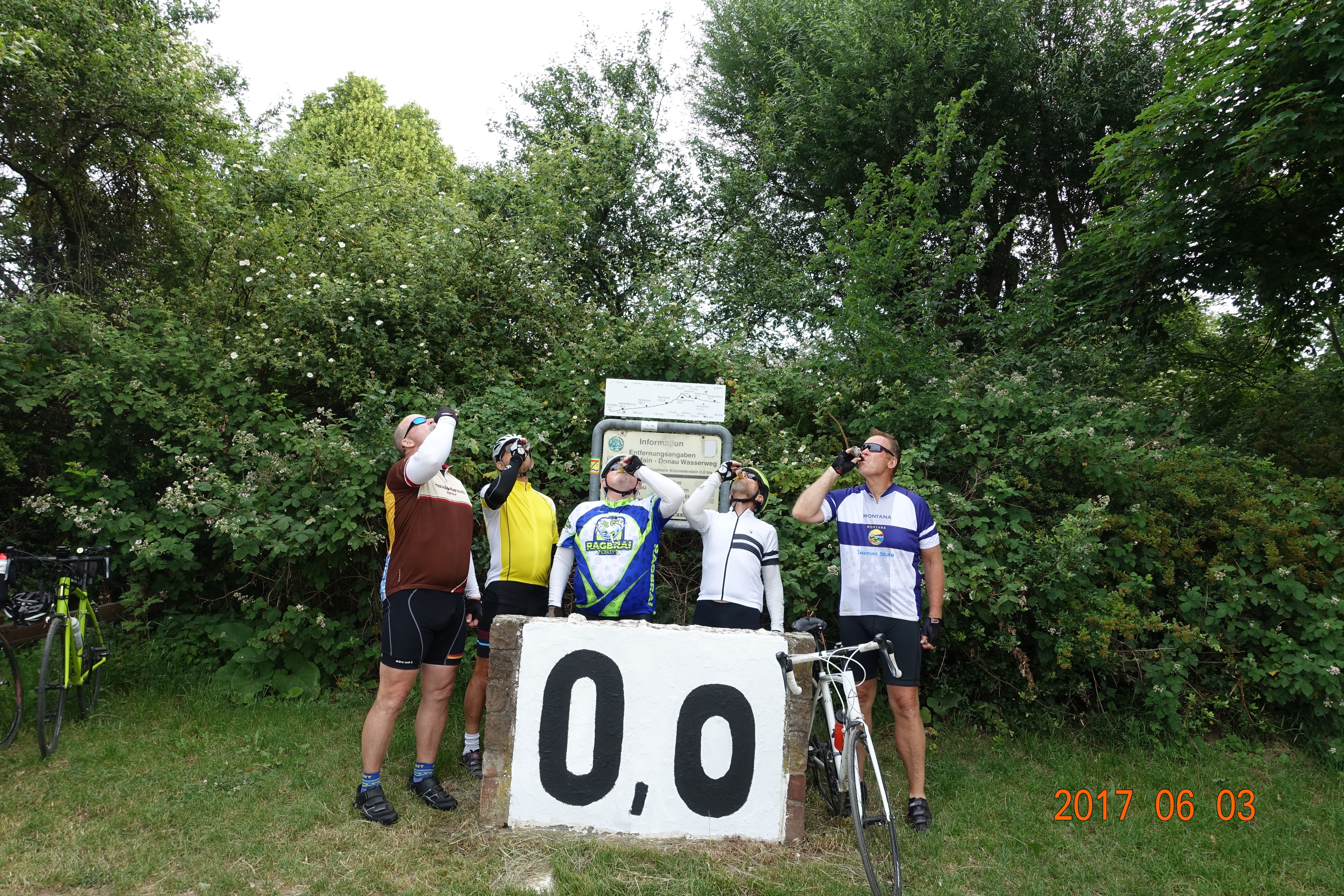 At the end…..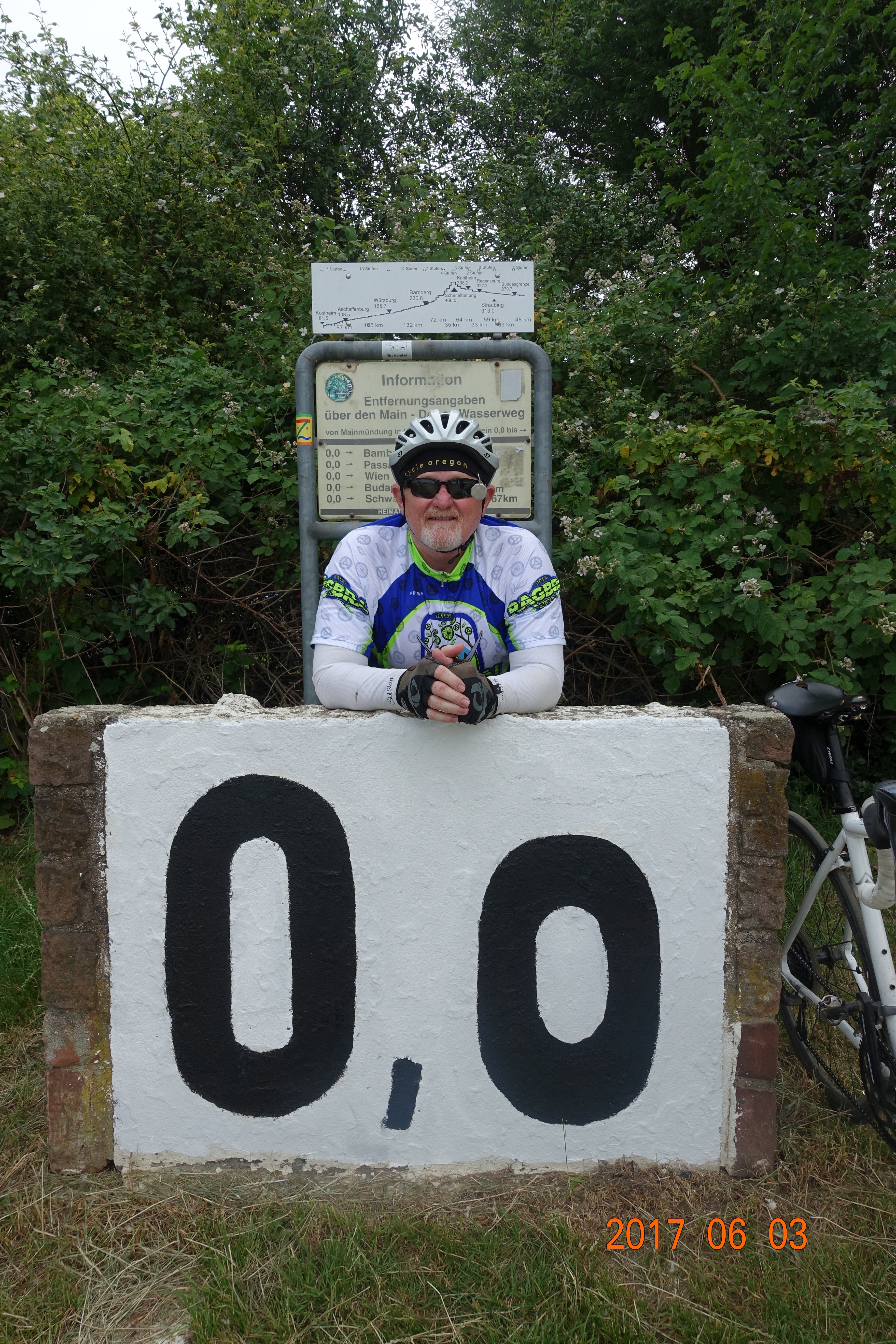 Till next ride…. Auf Wiedersehen!!