What a nice day! Let me share it with you….
After a nice nights sleep, we had another fine German breakfast (are you sensing a theme here?) before starting our day's journey to Bamberg. Bamberg is a well known city on the Main River with many UNESCO World heritage sites. They are all over the town…. the Dom (Cathedral), the Rathaus…. here is a link that you can read about if interested…..https://www.bavaria.by/bamberg-world-heritage-fascination-germany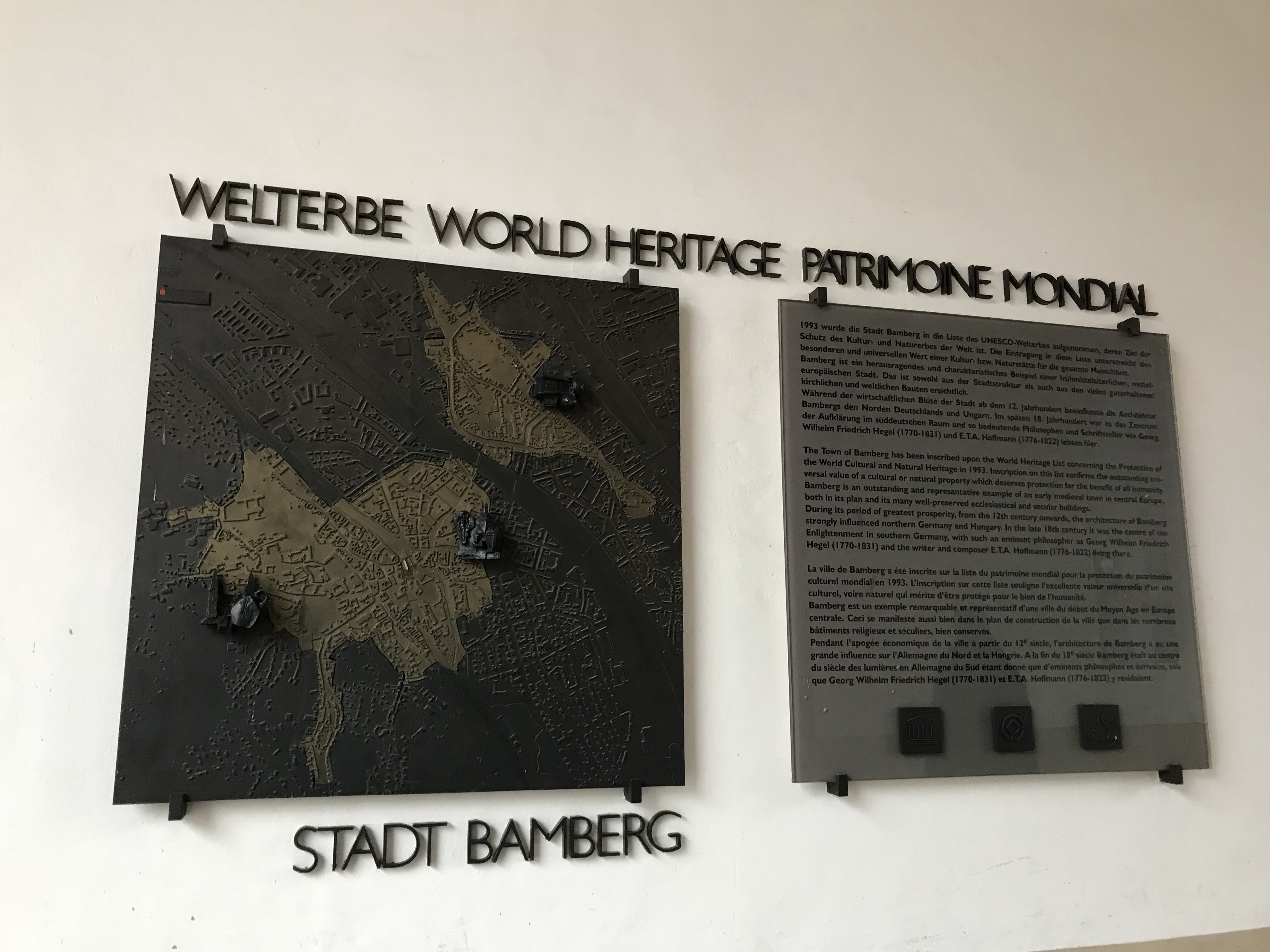 We started the day going to the hotel after our arrival where we parked and waited till our rooms were ready. And while ready, we walked to the old town and saw some of the sights. Here's a sampling….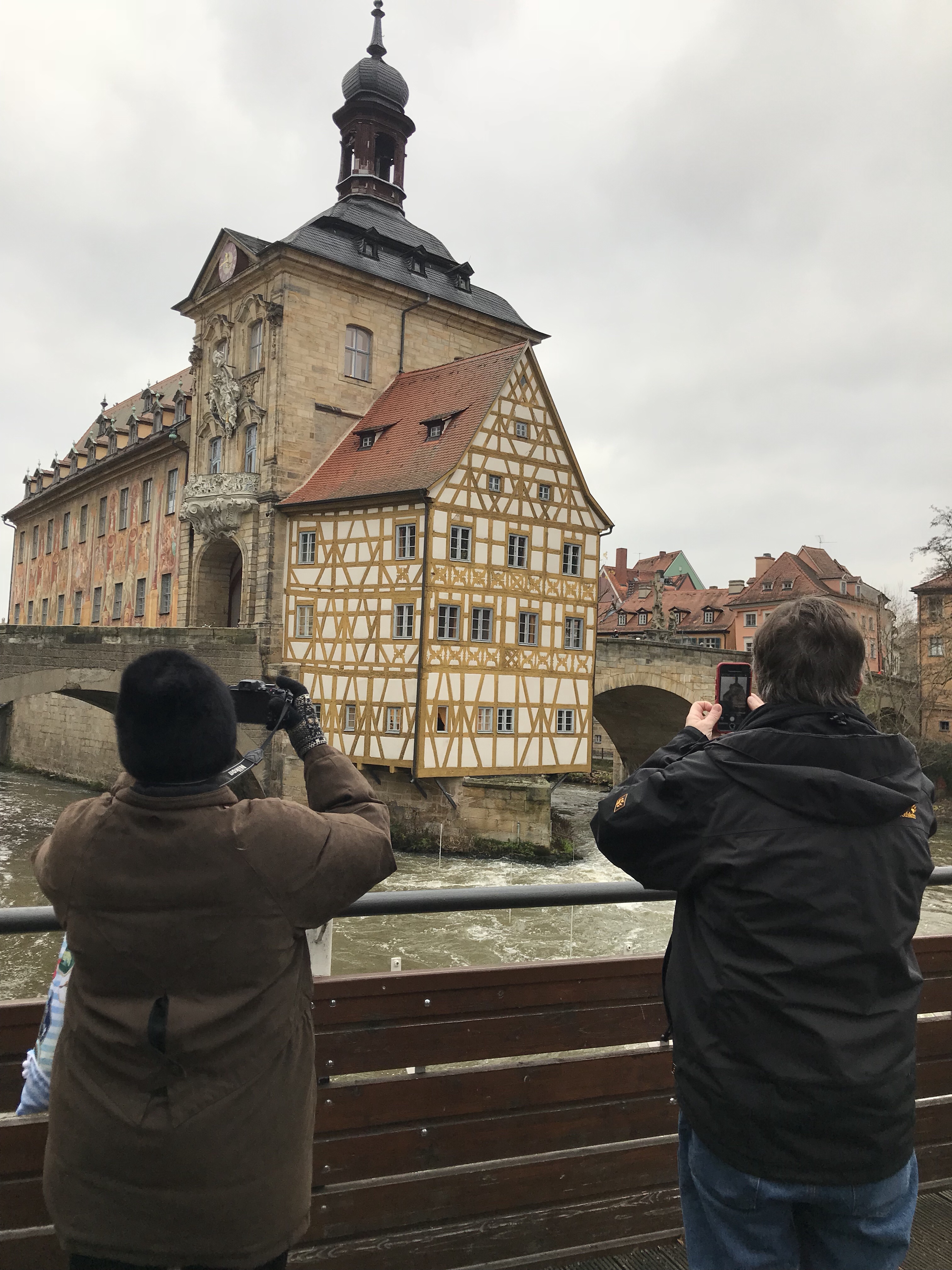 Members of our group getting their photos of the Altes Rathaus (old city hall) which was built straddling the river after a conflict with the local Bishop.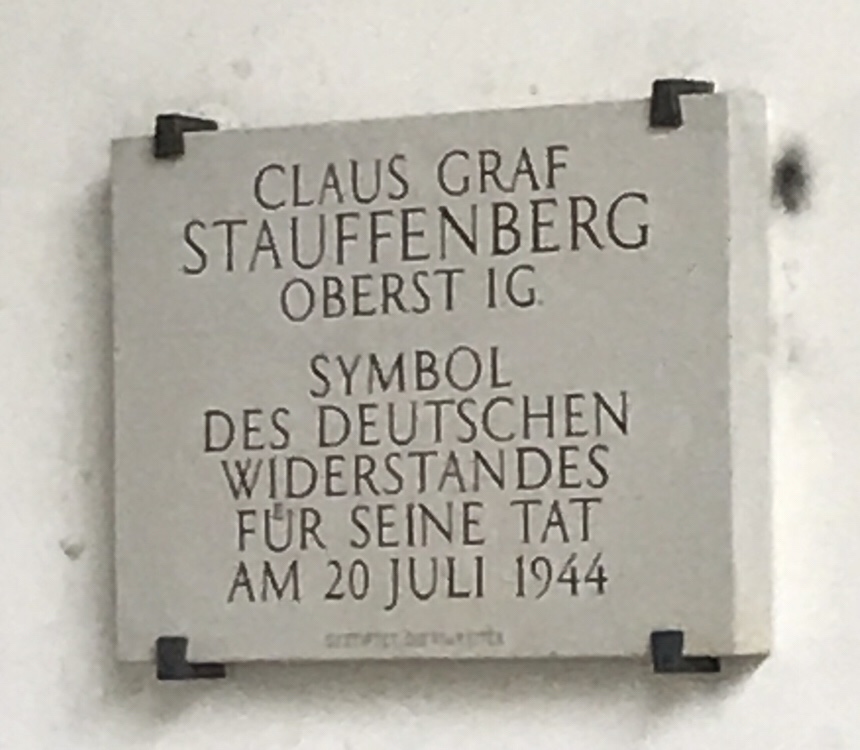 This is a memorial plaque for Claus von Stauffenberg who was involved in the Valkyrie plot to assassinate in 1944. Von Stauffenberg was originally a member of the 17th Cavalry Regiment in Bamberg.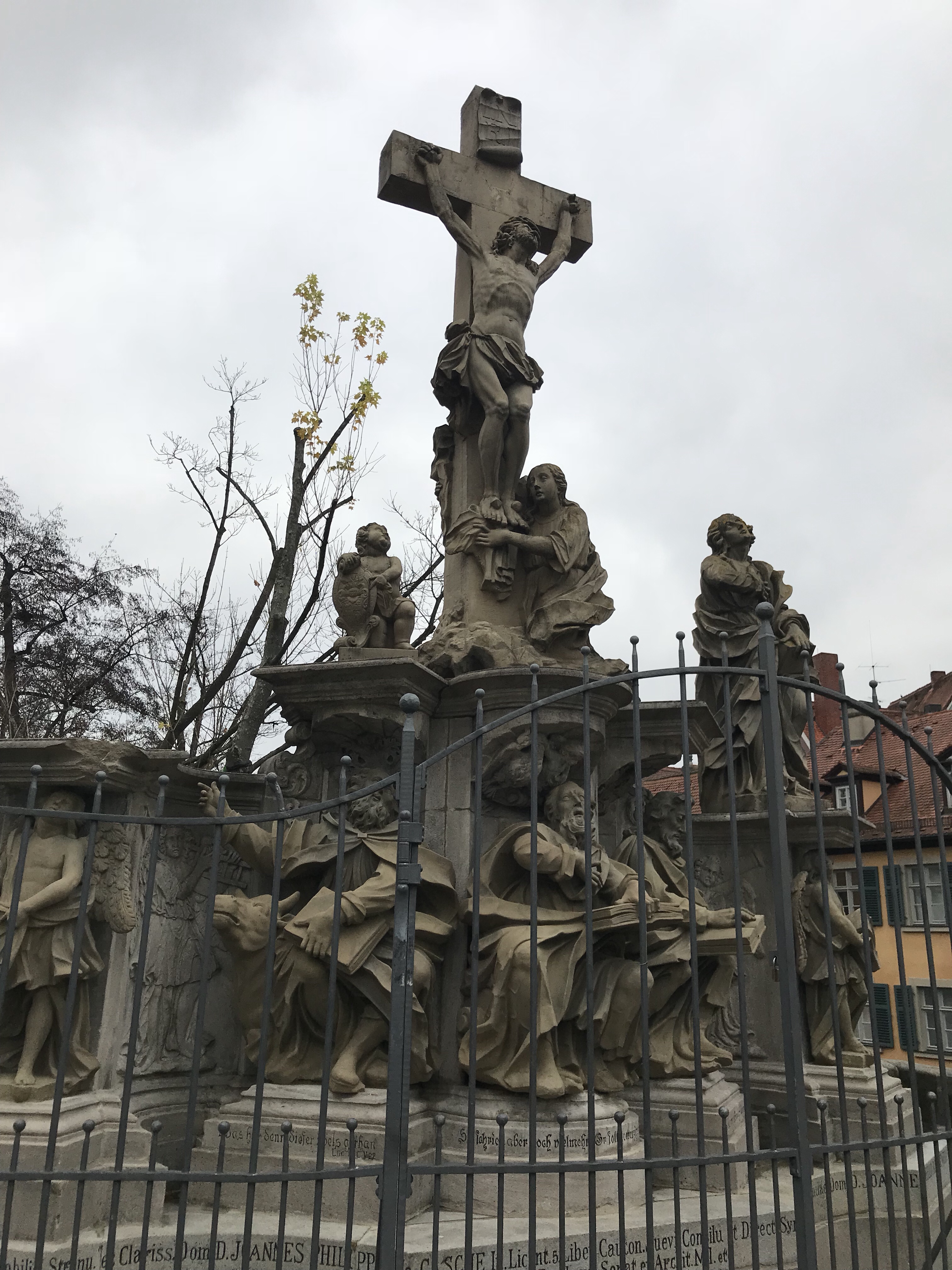 Statues on the bridge by the Rathaus.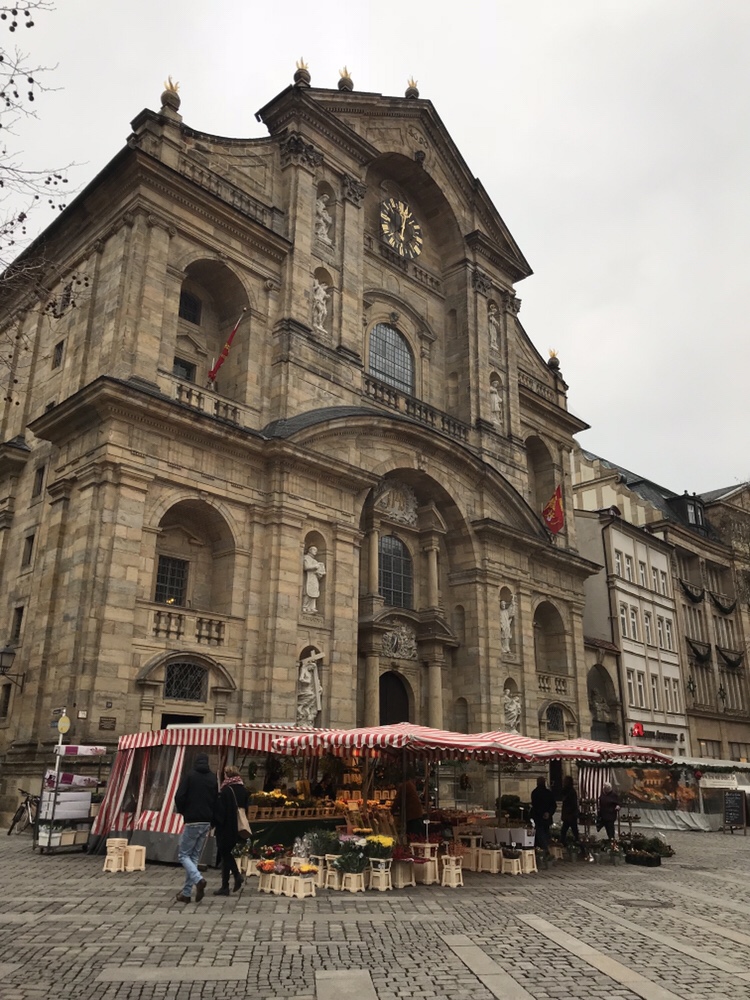 One of the churches in Bamberg. This is on the Obstmarkt.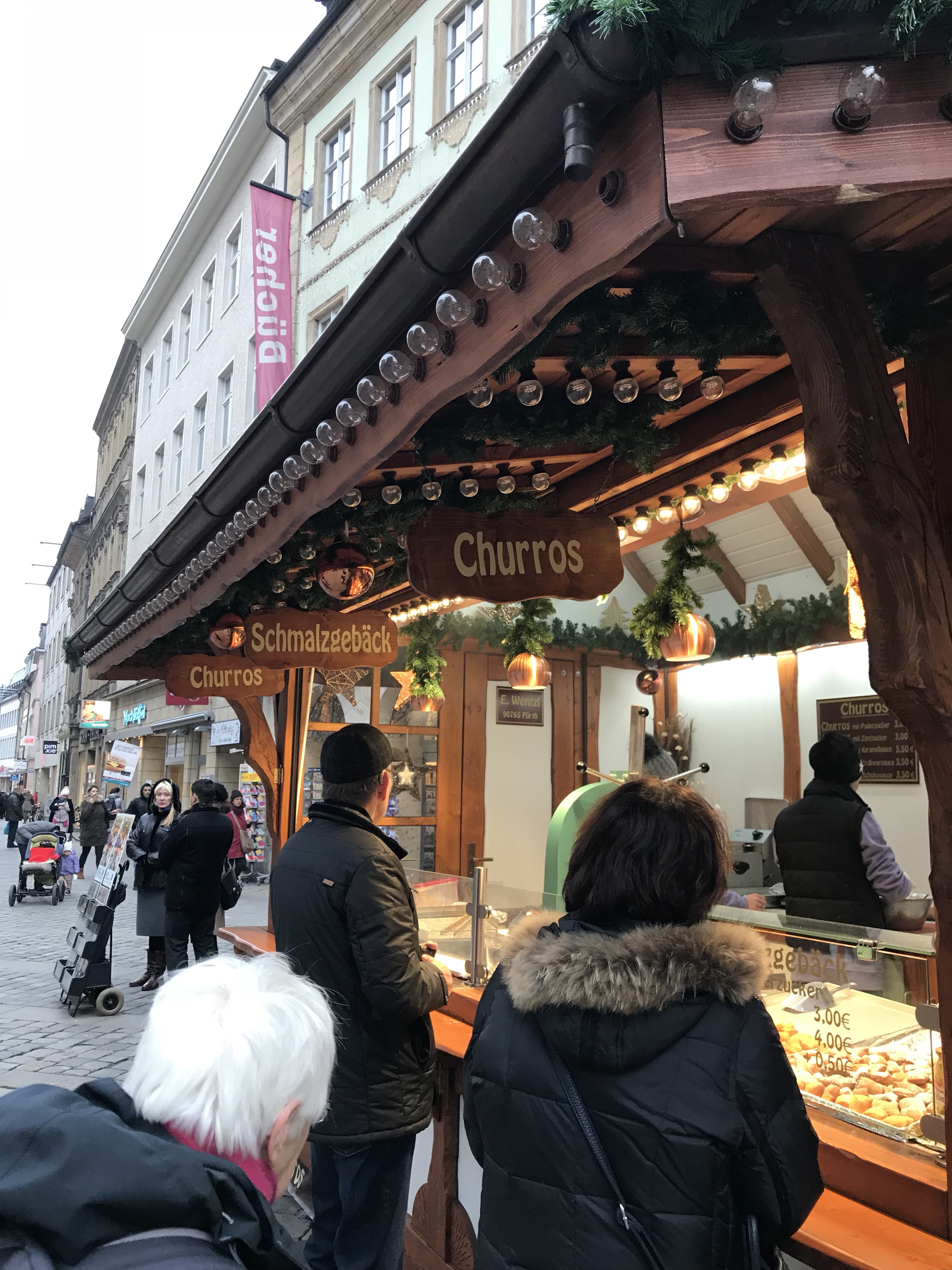 Really? Churros in the Christmas Market?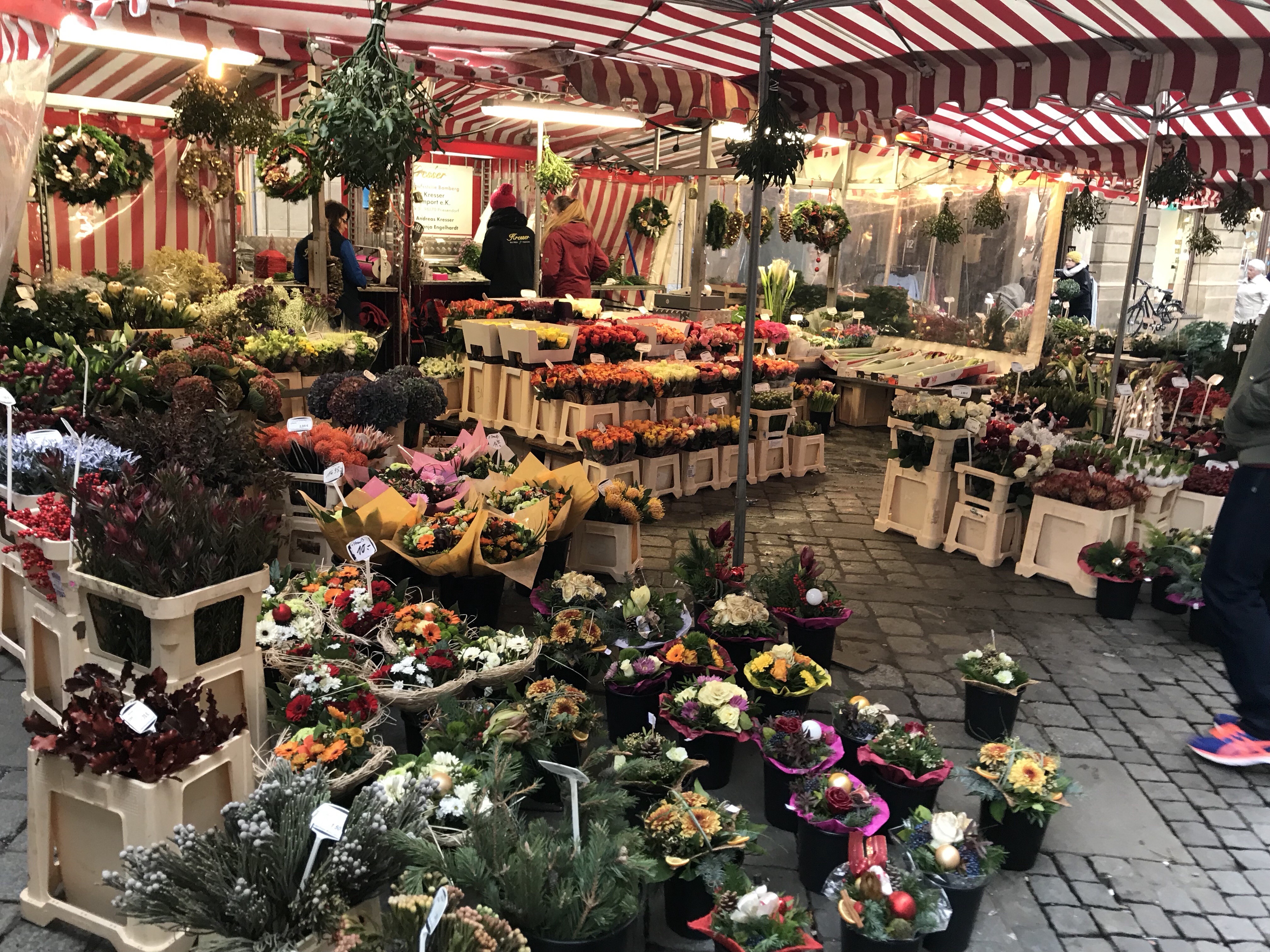 Flowers and Christmas wreaths for sale.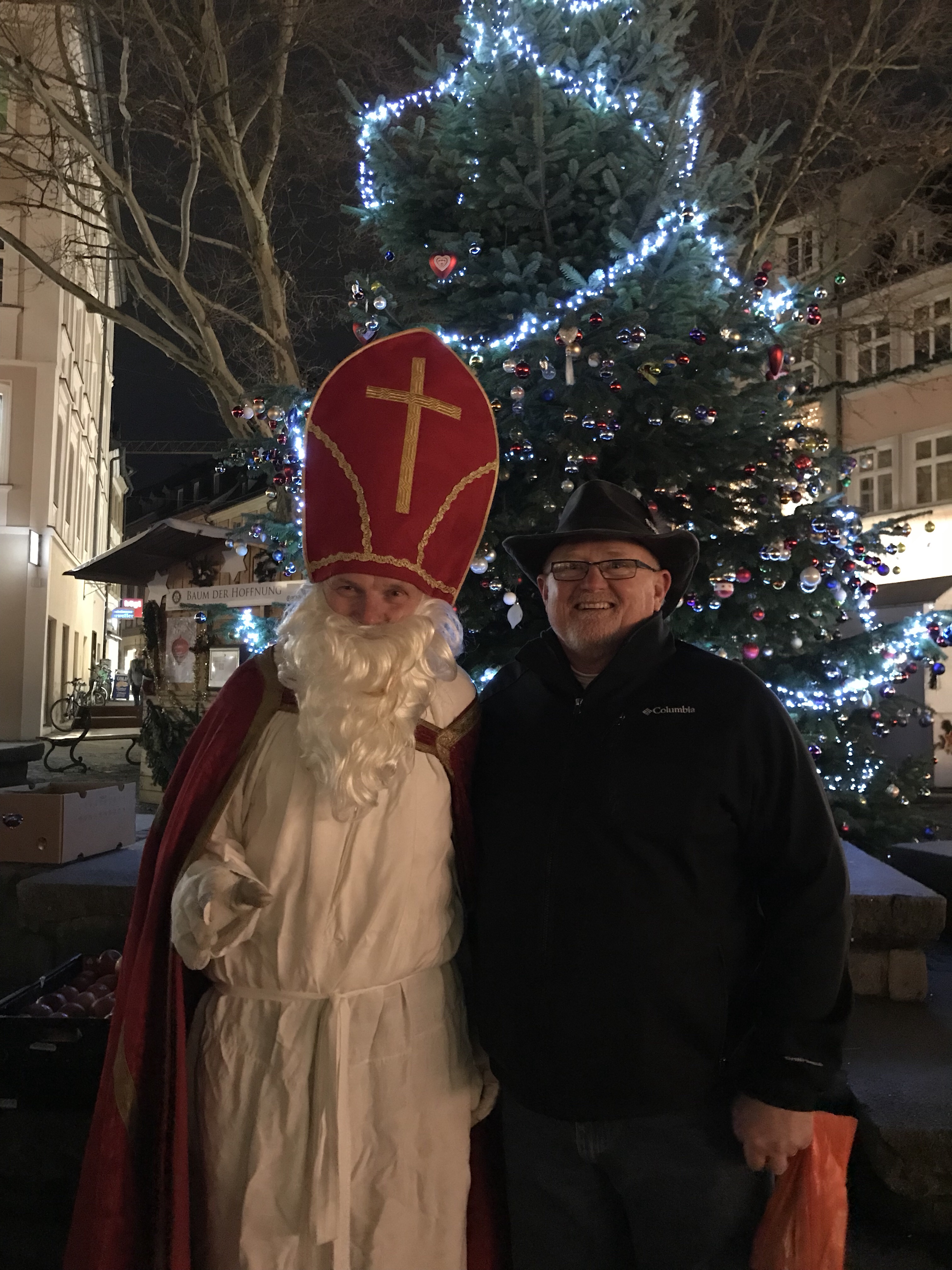 St Nicholas and I …. here's to hoping I have chocolate in my shoes tomorrow morning!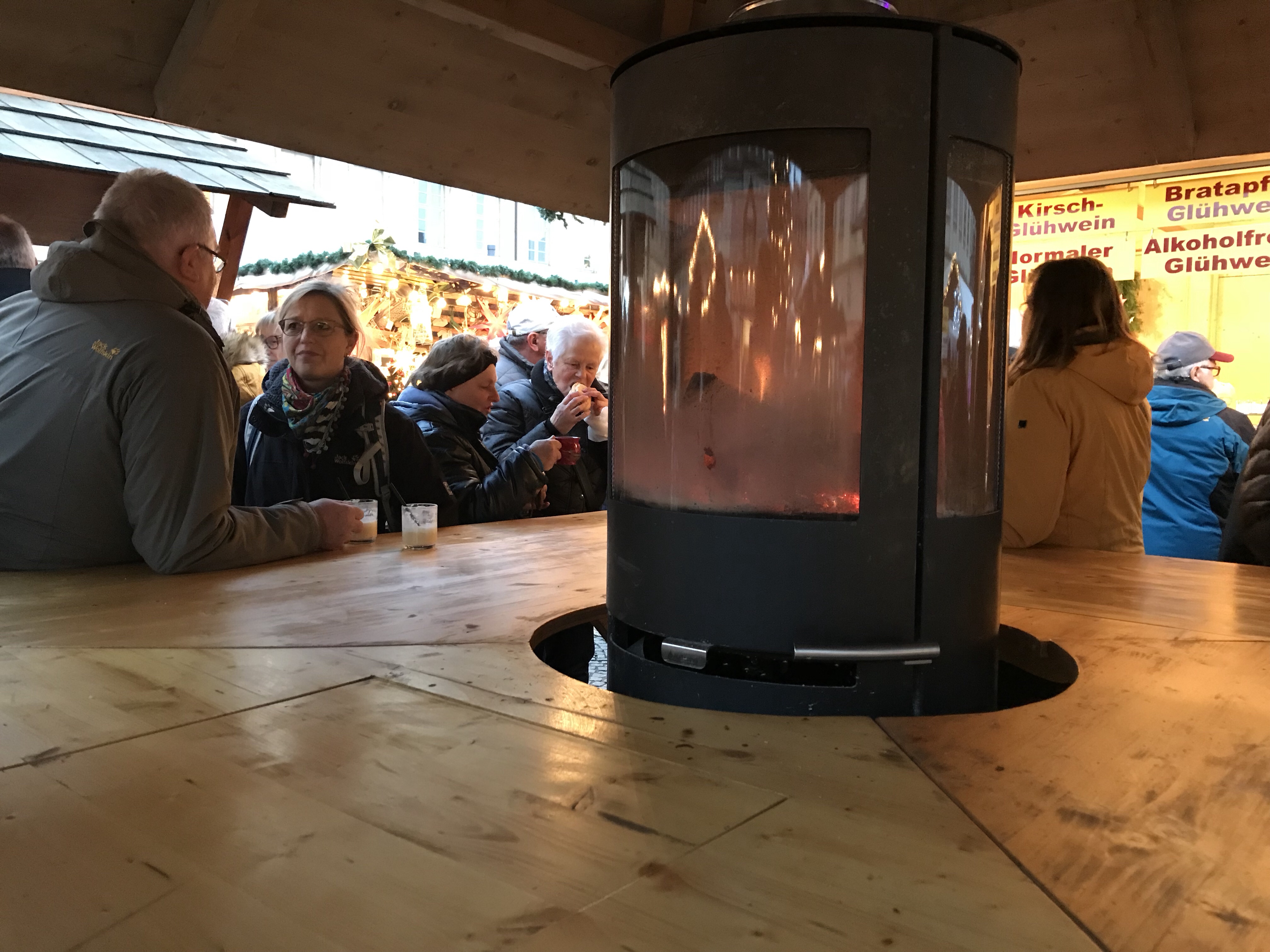 One of the tables you can stand around drinking Glühwein. Yes, that's a fire in the stove in the center.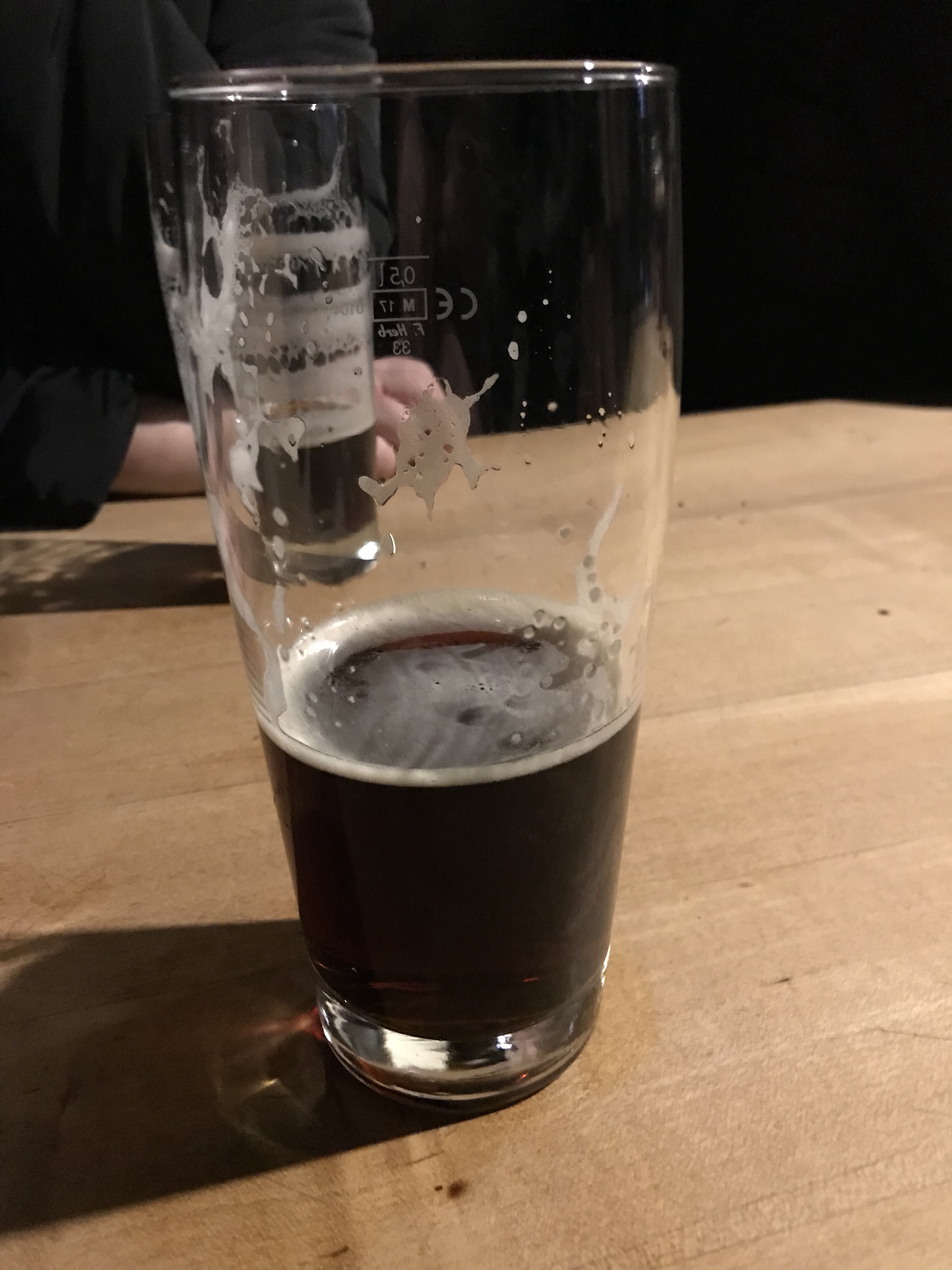 We enjoyed talking with a few locals while sampling the Rauchbier at the Schlenkerla brauerei. Like he said "The first Bier is good, the second is better and the third Bier is the best!" They also told us about a wonderful Bäckerei (bakery) and Metzgerei (butcher shop) right around the corner. They recommended the Leberkäse….. it was unbelievable! Always listen to the locals!!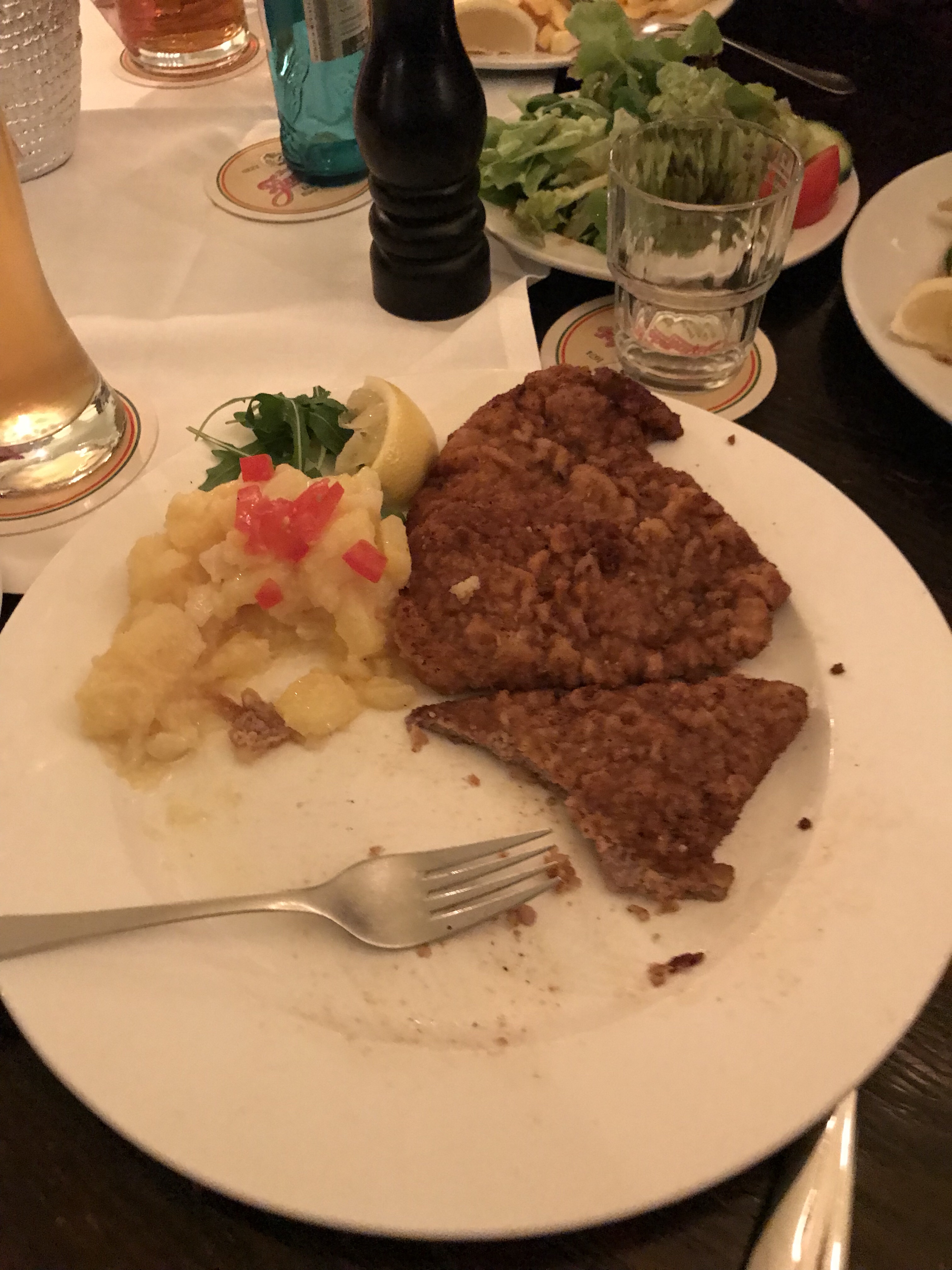 Dinner at the Hofbrau tonight was superb! Schnitzel with potato salad and cucumber salad as sides and a Hefeweizen to drink.
I LOVE BAMBERG!!
Tomorrow, we're off for Rothenburg ob der Tauber, the medieval walled city.