Today was the last day for the first group on the Germany tour! After a long day yesterday, one full of walking, eating and drinking, most of us slept in a bit longer than usual today. After all, the trip from Rothenburg to Stuttgart is only 1 1/2 hours in length!! So sleeping in a bit longer, then sitting at the breakfast table chatting after the marvelous German breakfast sipping more coffee seemed to be the right thing to do! Some of the group wanted to do a bit more sightseeing this am so we planned a 1200 departure.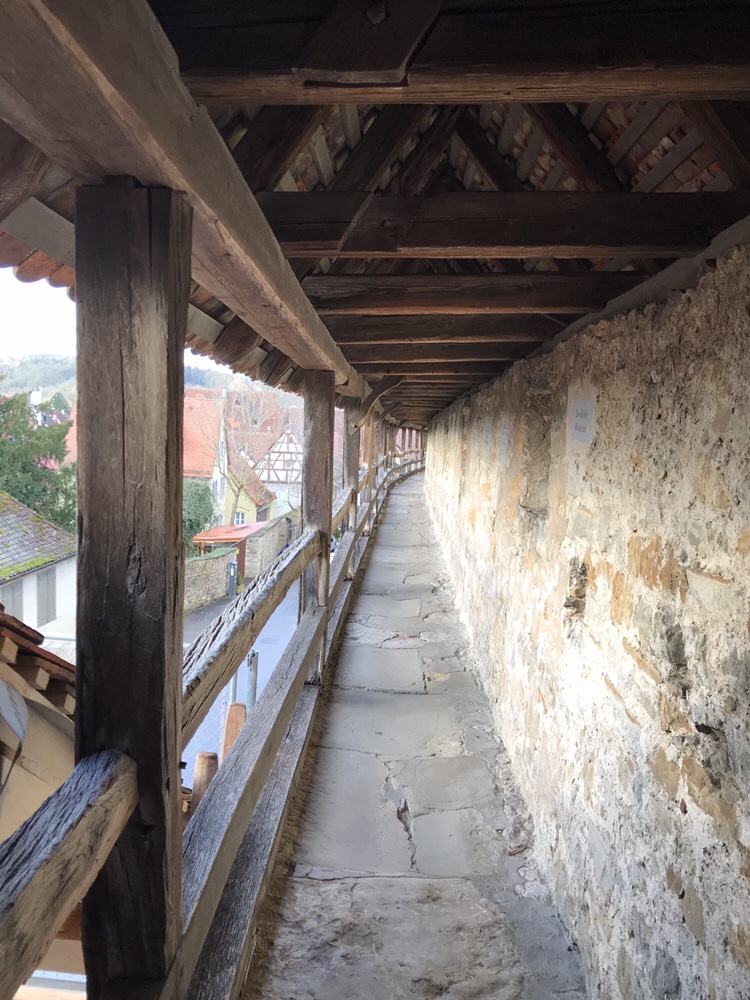 On the Wall St Rothenburg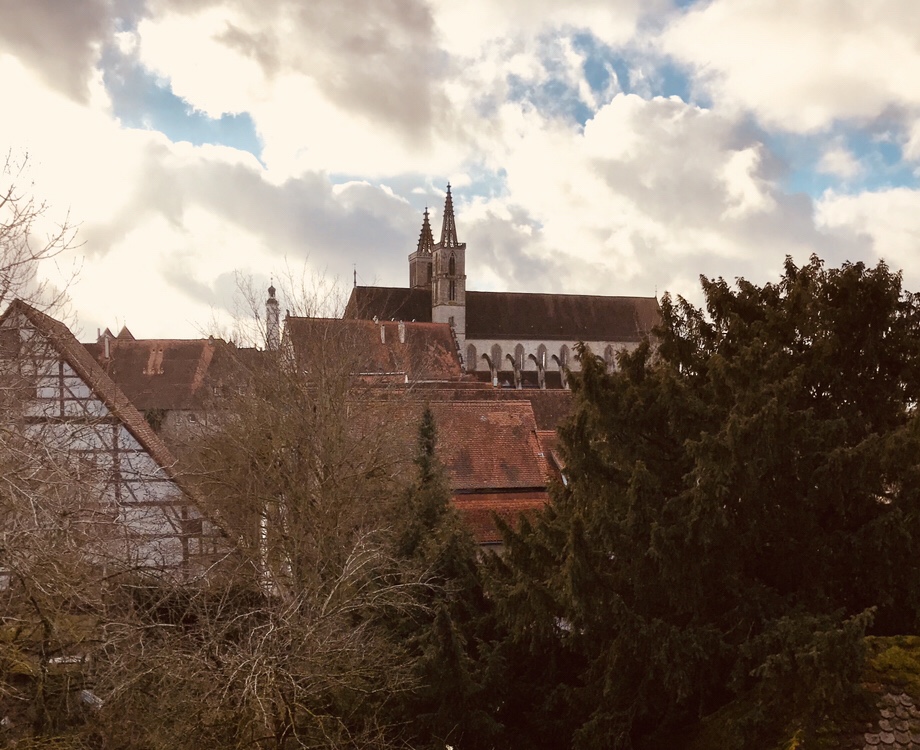 View from the wall
But as the temperature dropped, along with a brisk icy wind, the group said let's get going and maybe stop someplace else. And I agreed!
So we packed up and loaded the van and by 1100 were ready to bid Rothenburg od Tauber farewell! And a good fall back plan was decided upon rapidly! We decided to return to Esslingen where the medieval market was.
We made it to Esslingen without problems, parked and made the short walk to the market. That's when the rain started and the 20+ mph wind started. The temperature dropped and it started snowing!!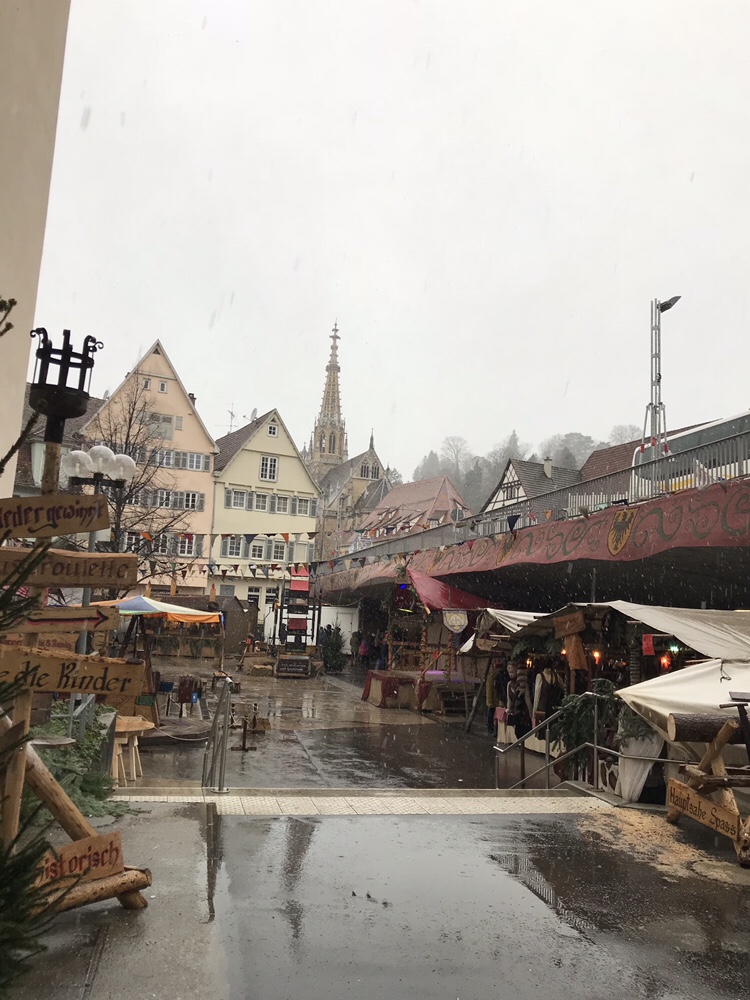 This area of the Christmas Market was styled in an old Mittelalter (medieval) Weihnachtsmarkt.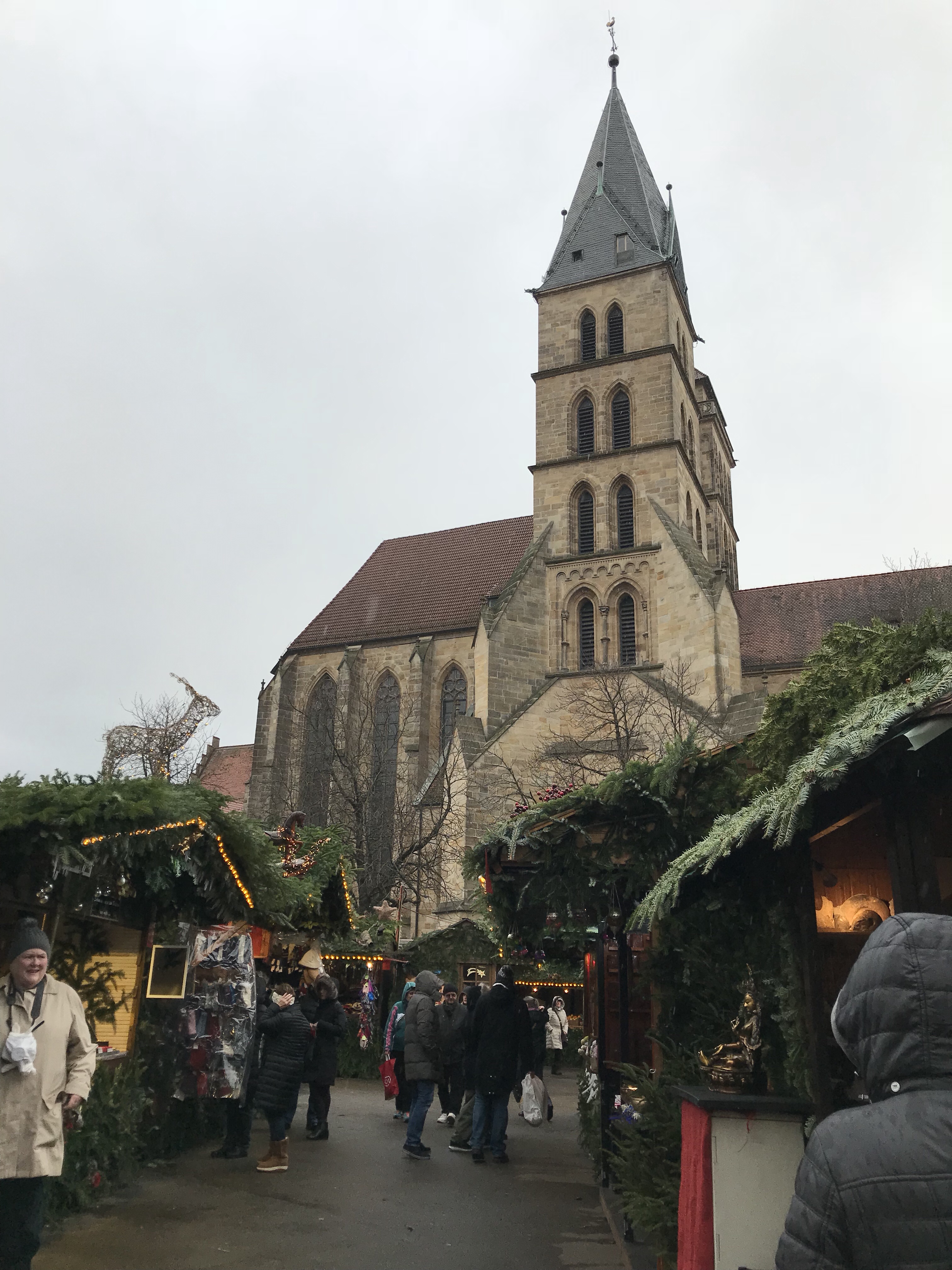 This area, in addition to having handmade items for sale, there were many unique games to play…. mouse roulette, bow and arrow, cross bow shooting, axe throwing, catapult shooting and a crazy game where you throw a heavy metal ball trying to break an egg on a log…. kind of like cornhole!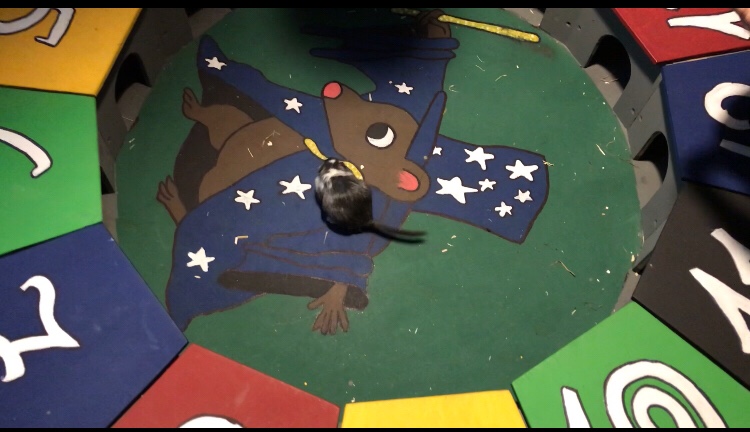 Mouse Roulette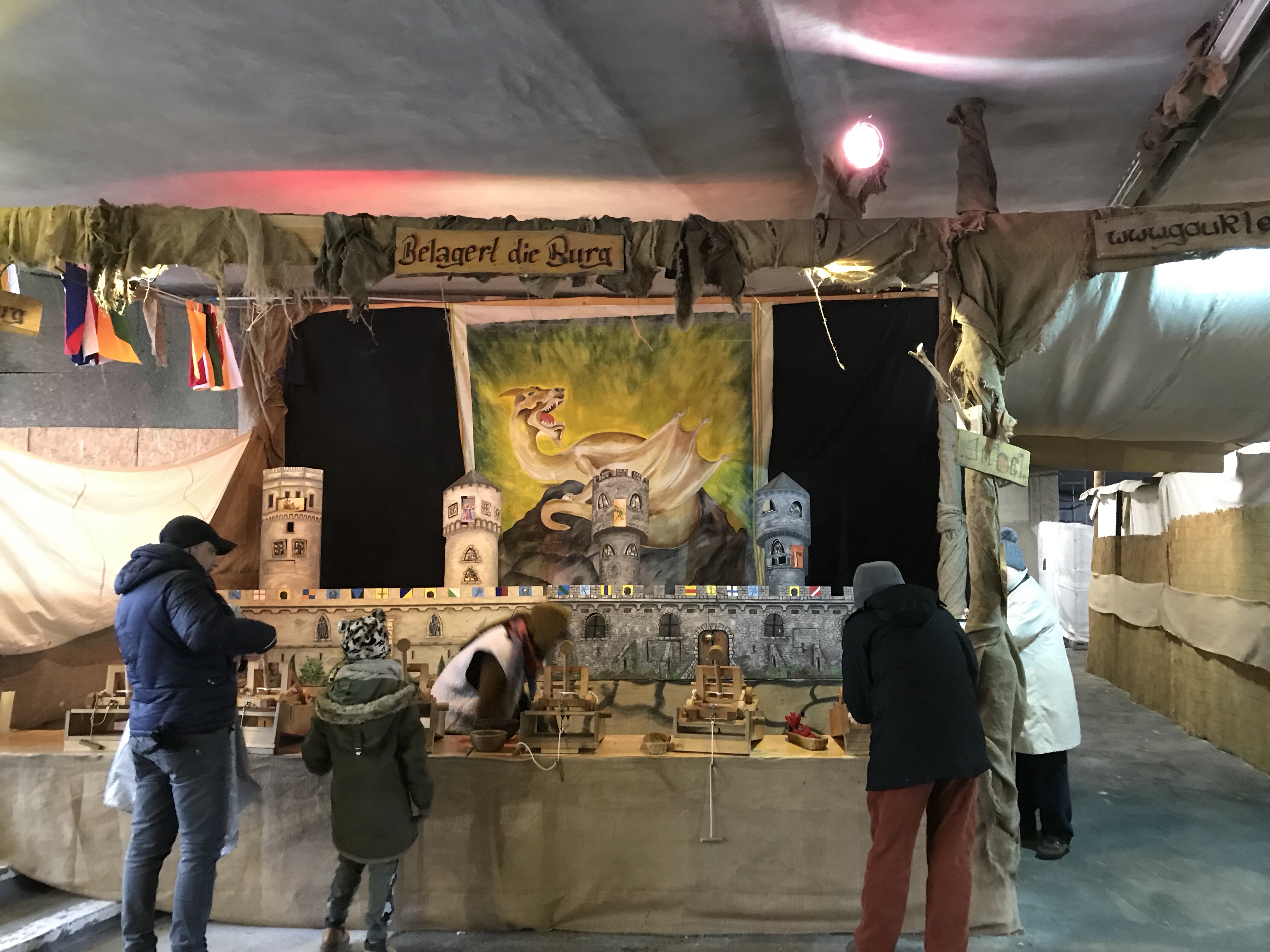 Catapult game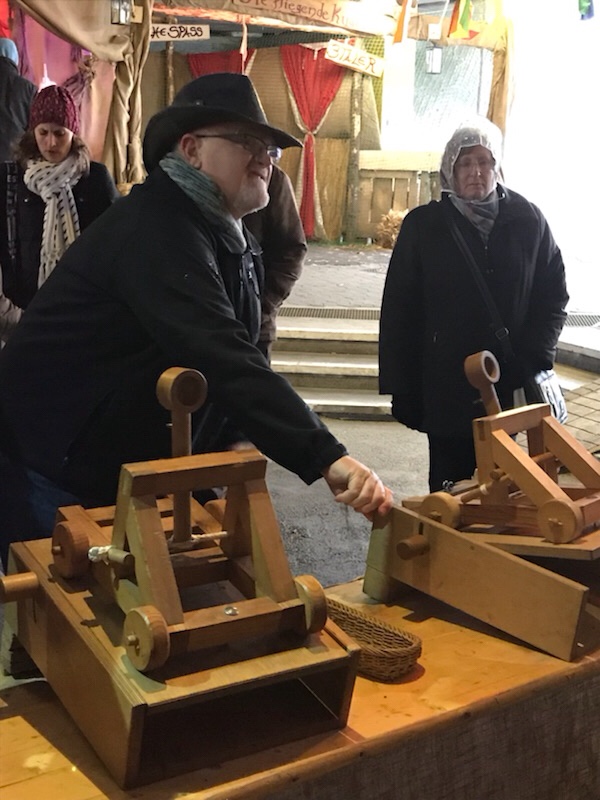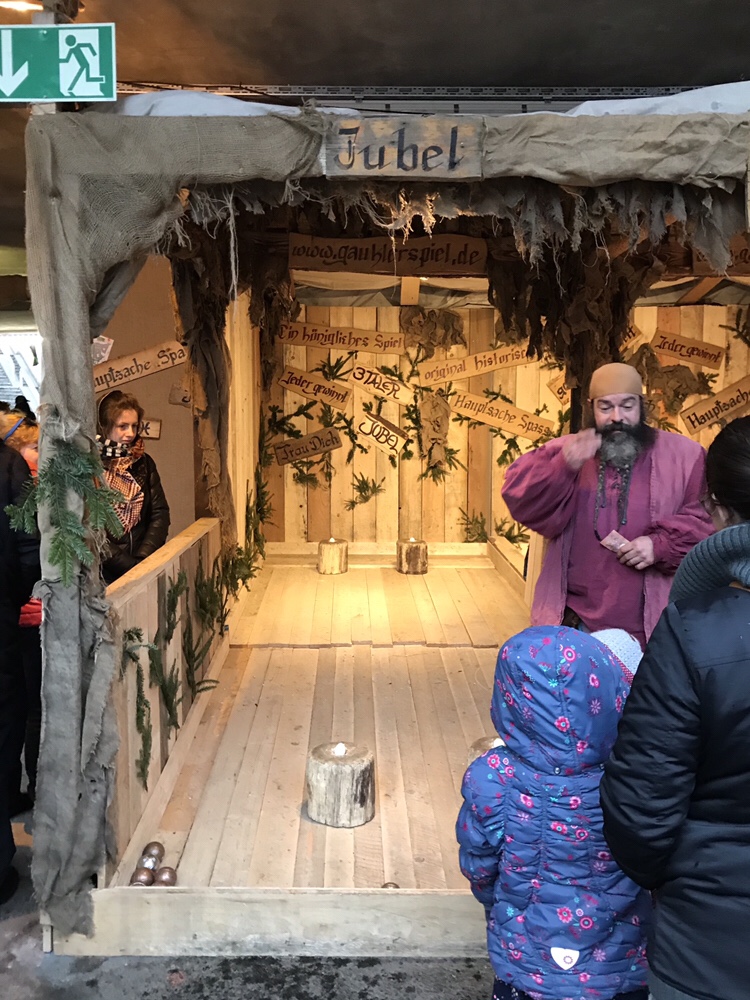 Ball Throwing game
With the rain and snow, we decided to leave a little early than we would have under different circumstances. So we went to the hotel and checked in to get a little rest before going to downtown. At the hotel we met up with one early arriving member of our next group and made them feel like family.
The best way to get to Stuttgart Christmas Market is with the Subway from the airport to the Main Train Station (Hauptbahnhof) downtown .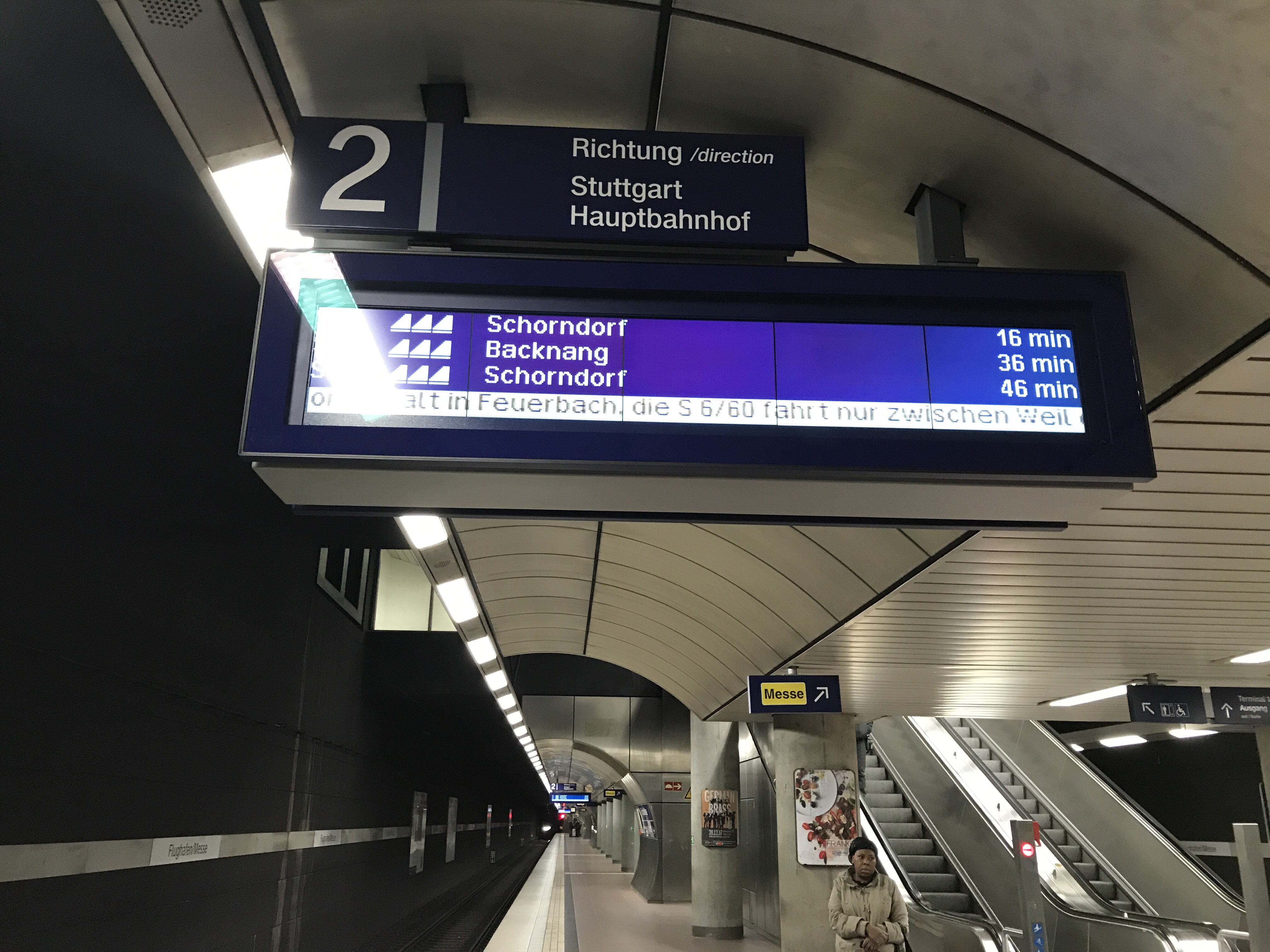 And once we got there, it started snowing again! A great way to end one tour and start another.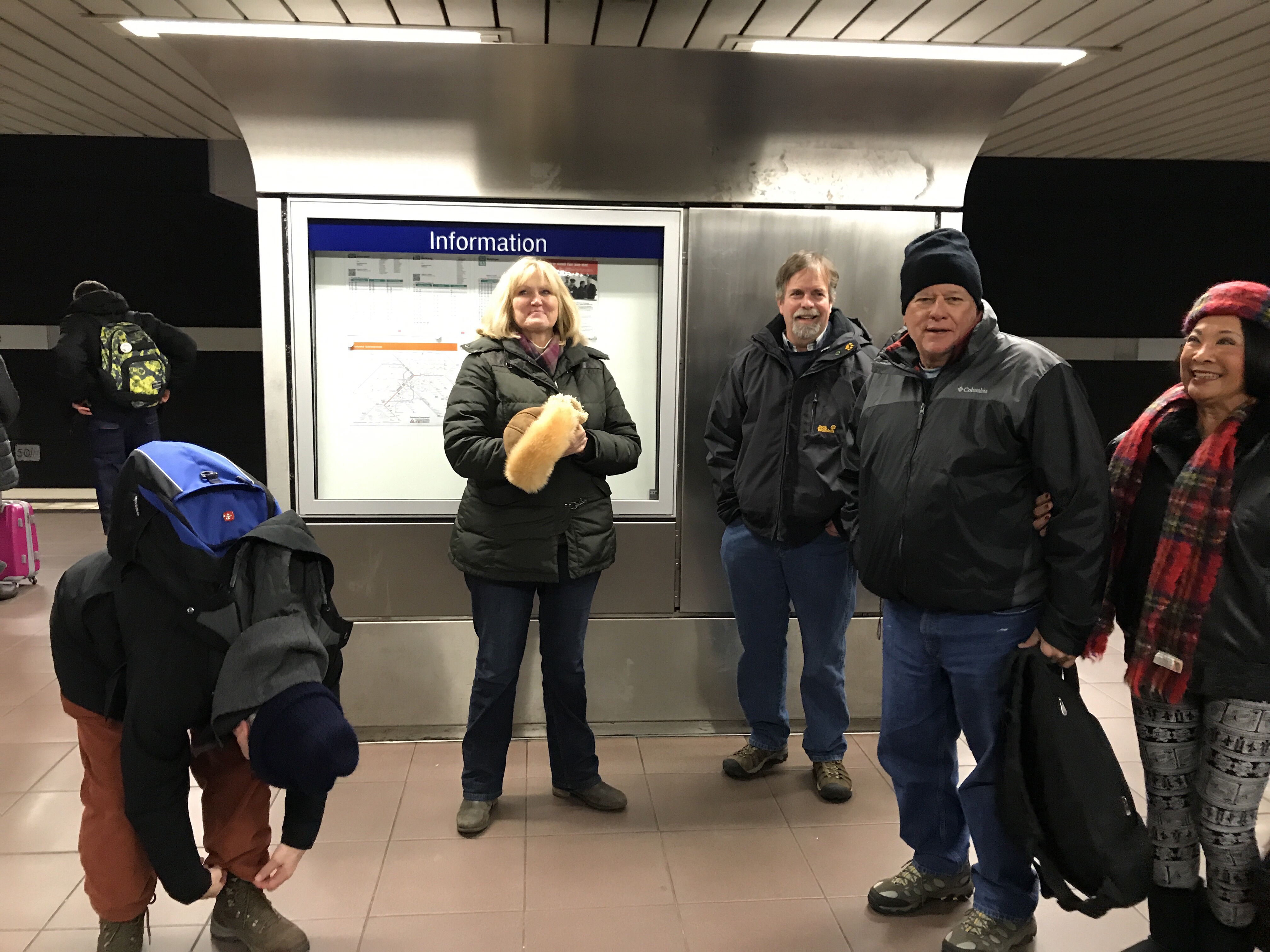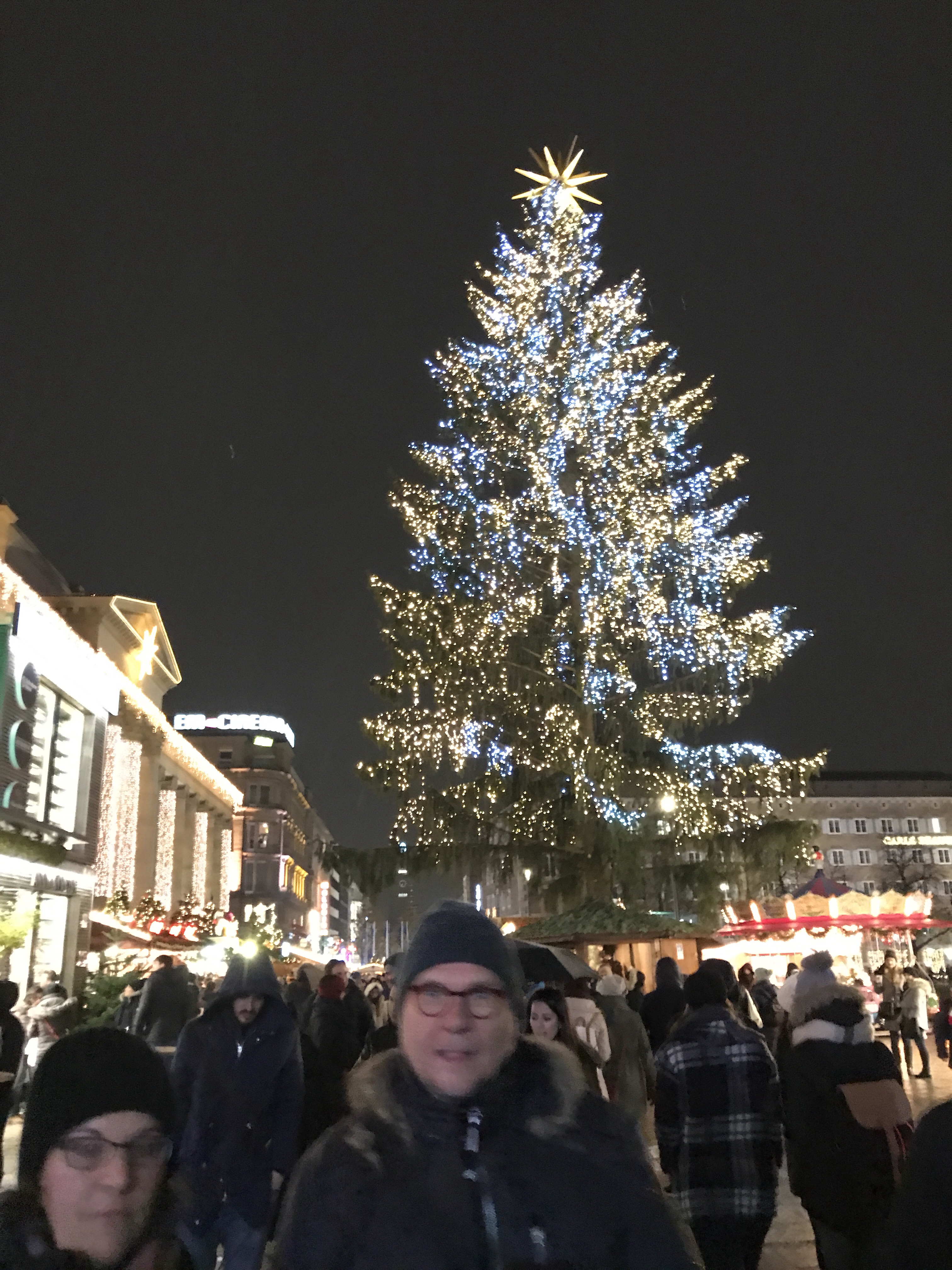 The Market was beautiful…..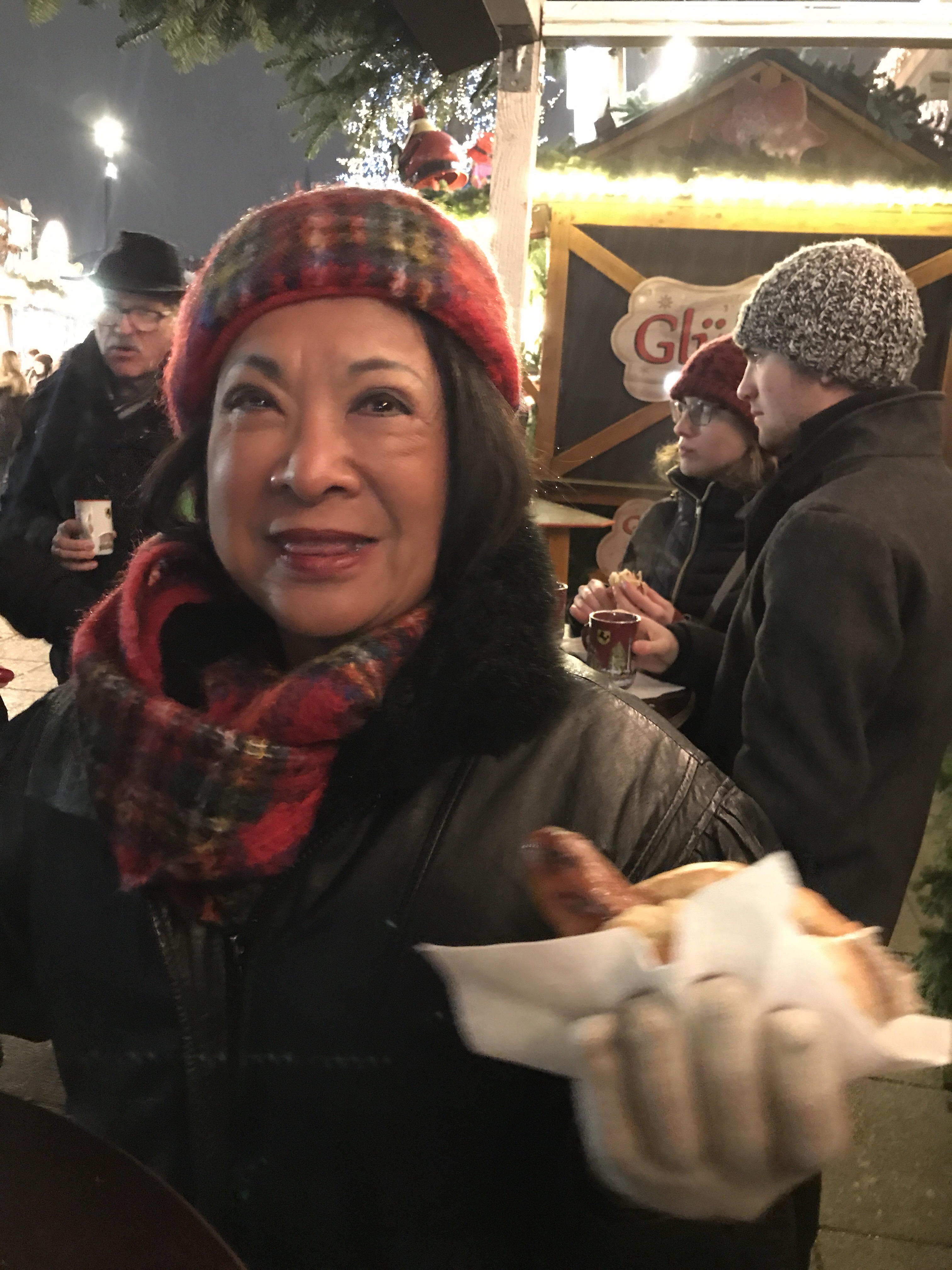 And the Bratwurst delicious!!
Tomorrow, the first group returns home and the second group arrives! And the Adventure continues….