The flight from Atlanta to Stuttgart couldn't have been any better! They served a meal shortly after take-off and somewhere over Nova Scotia, I fell asleep and didn't awaken until we were at the outskirts of London. Then they fed us again!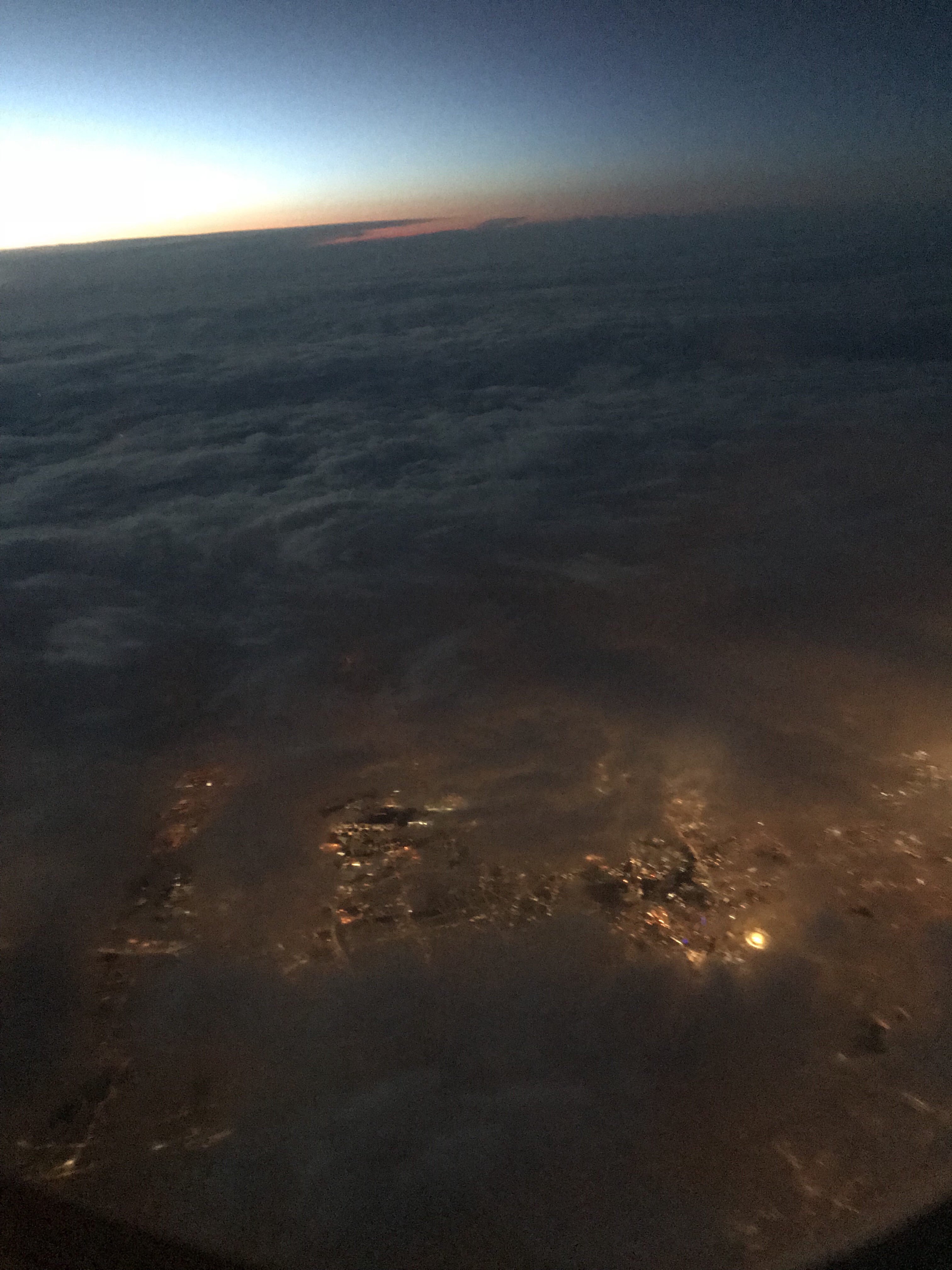 Shortly before landing, the pilot came back on and told us about the weather in Stuttgart…. 30°, cloudy and snow. That's what I was hoping for… a little snow to add to the wonder of a Bavarian Christmas!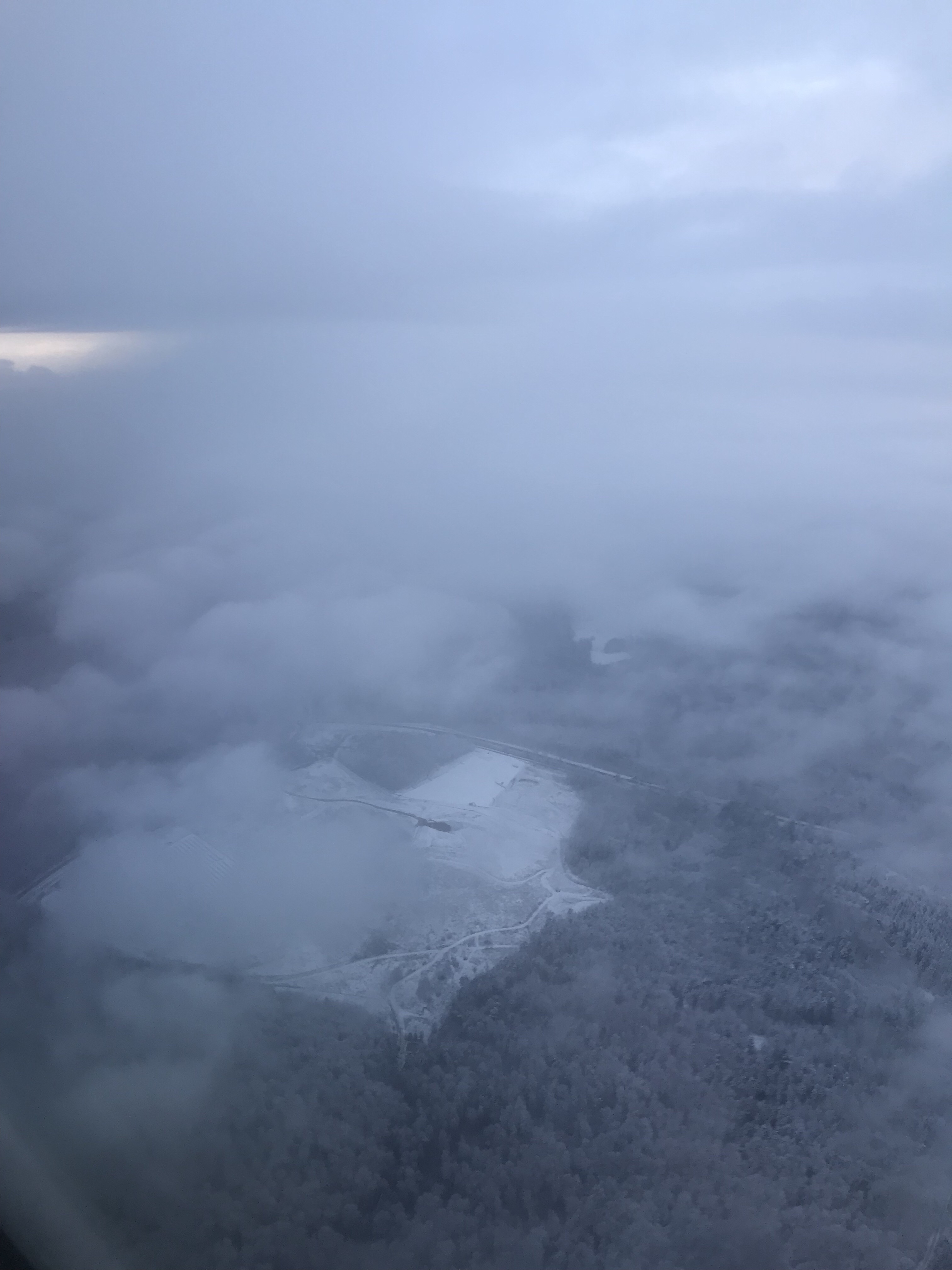 Immigration and customs was a breeze….the hardest part was walking from the plane to Immigration!! For those of you who don't know, Stuttgart Airport is a little gem. While it is no where as small as Des Moines, for example, this airport is so much nicer to travel through than some other European mega-airports I've been in, like Frankfurt, Munich, Paris or Amsterdam. It's one of the reasons I love flying here to Stuttgart! It's easy to navigate through!!
The hotel we stay at here in Stuttgart is right across the street from the airport, another plus. The Mövenpick is a modern hotel but very quiet and comfortable AND it makes a great place for meeting up with groups arriving and departing!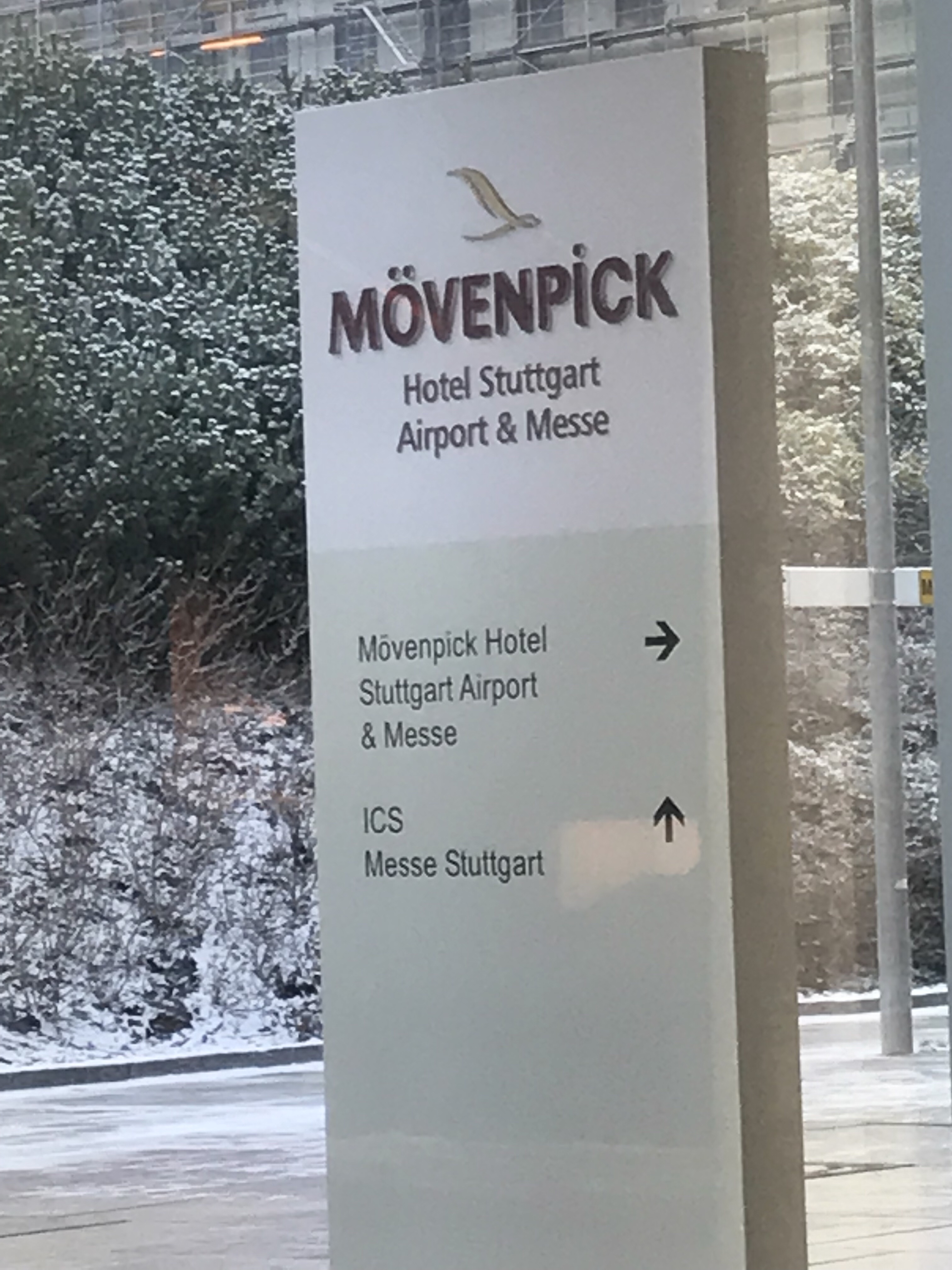 Last year, I found out about a good Christmas Market while visiting with some German Lions Club members at the Stuttgart Market. They told me it was a smaller, old time market than Stuttgart. I love the small town markets so, this year, I thought it would be nice to go check it out. Eddie and Carey, part of our tour group, came a day or two earlier to "acclimate" to the time change, so they joined me in the reconnaissance trip.
Esslingen am Neckar is town smaller than Stuttgart with what is described as a medieval Christmas market. Well, while it is smaller than the Nürnburg or Stuttgart Markets, it is by no means tiny. Highly decorated with a medieval feel, this very festive Market has loads of people, great food and, of course, great Glühwein! There are also a number of stages scattered through the marktplatz (marketplace) with medieval style entertainment taking place. This market will definitely require a repeat visit!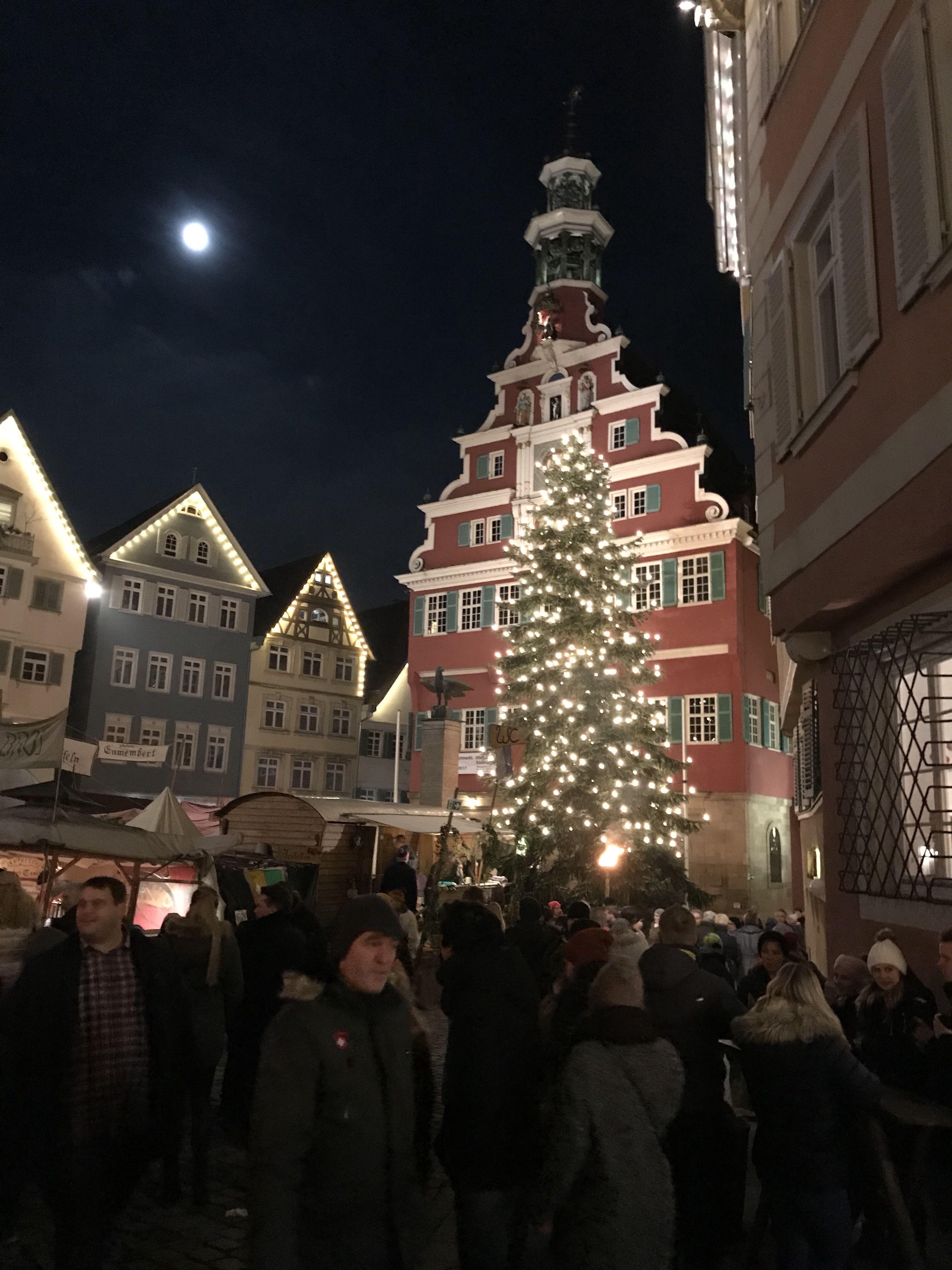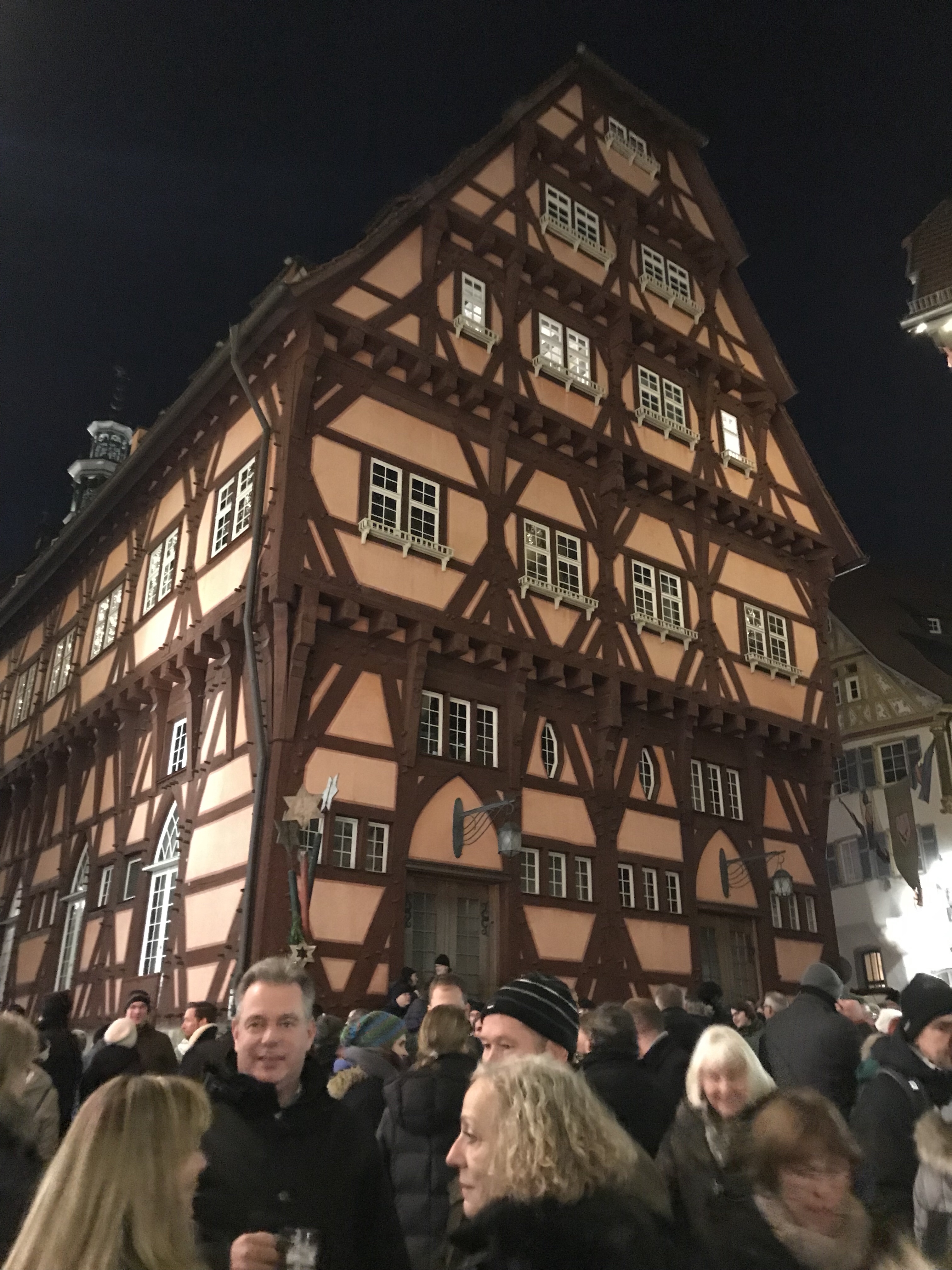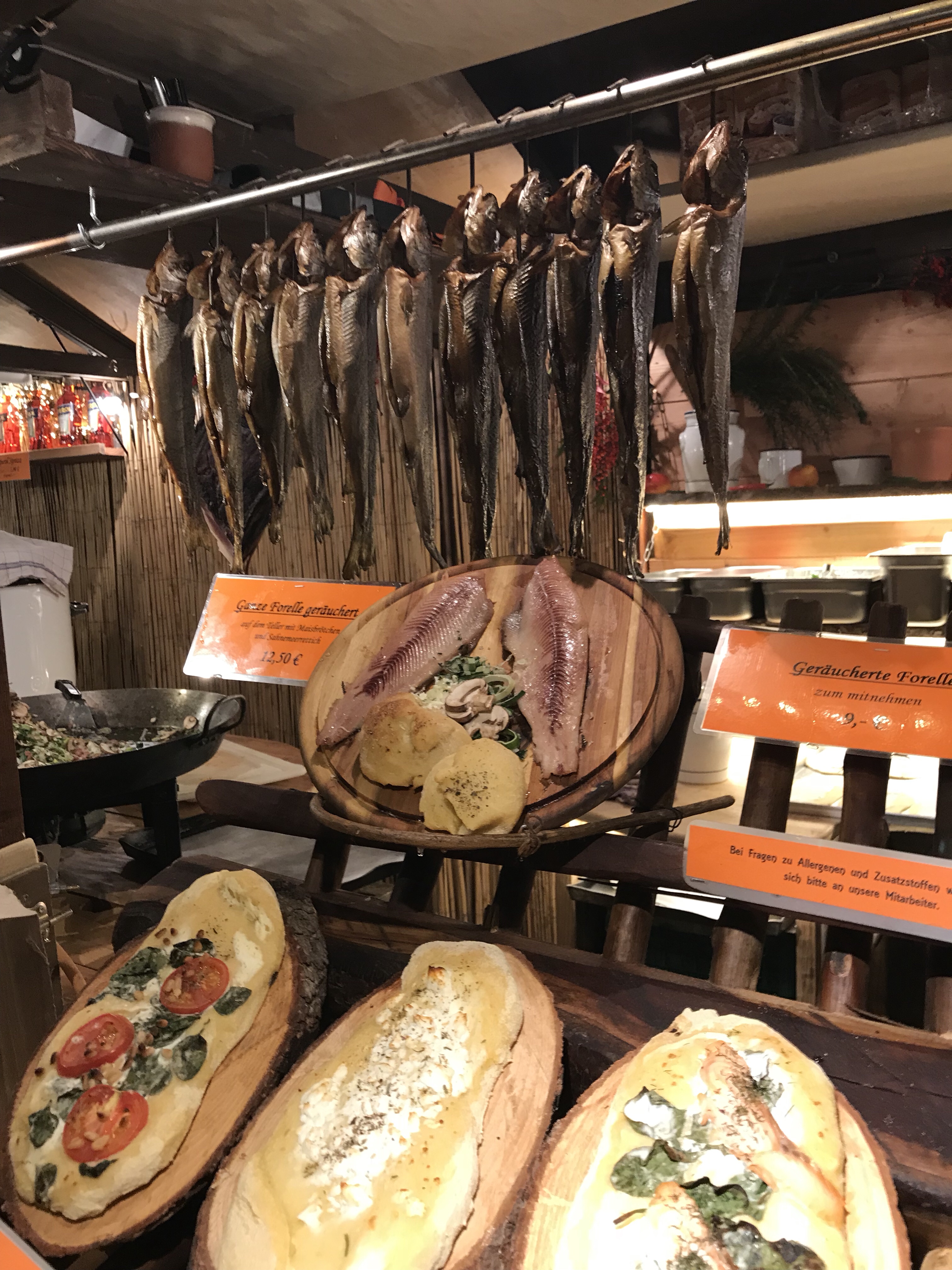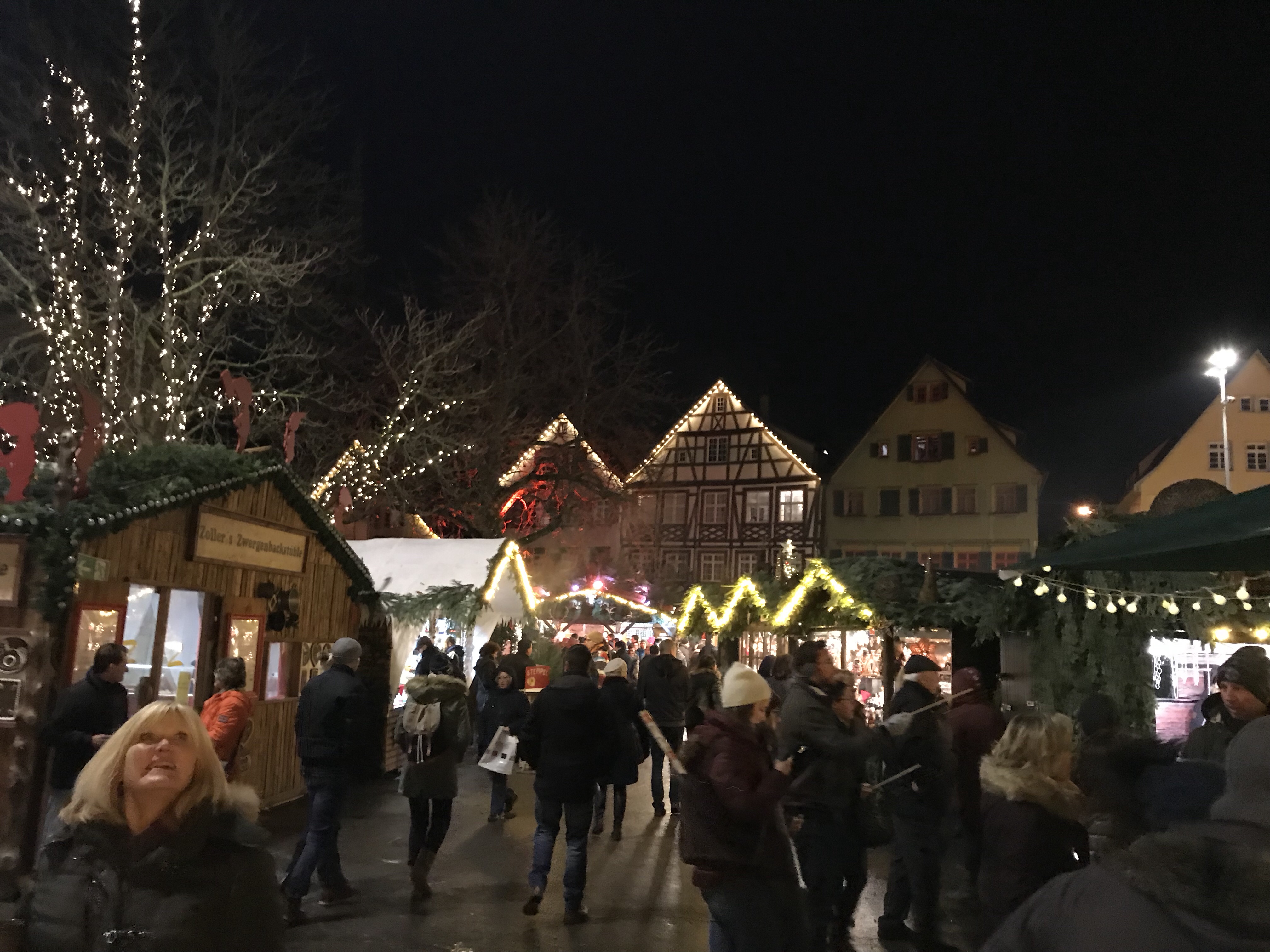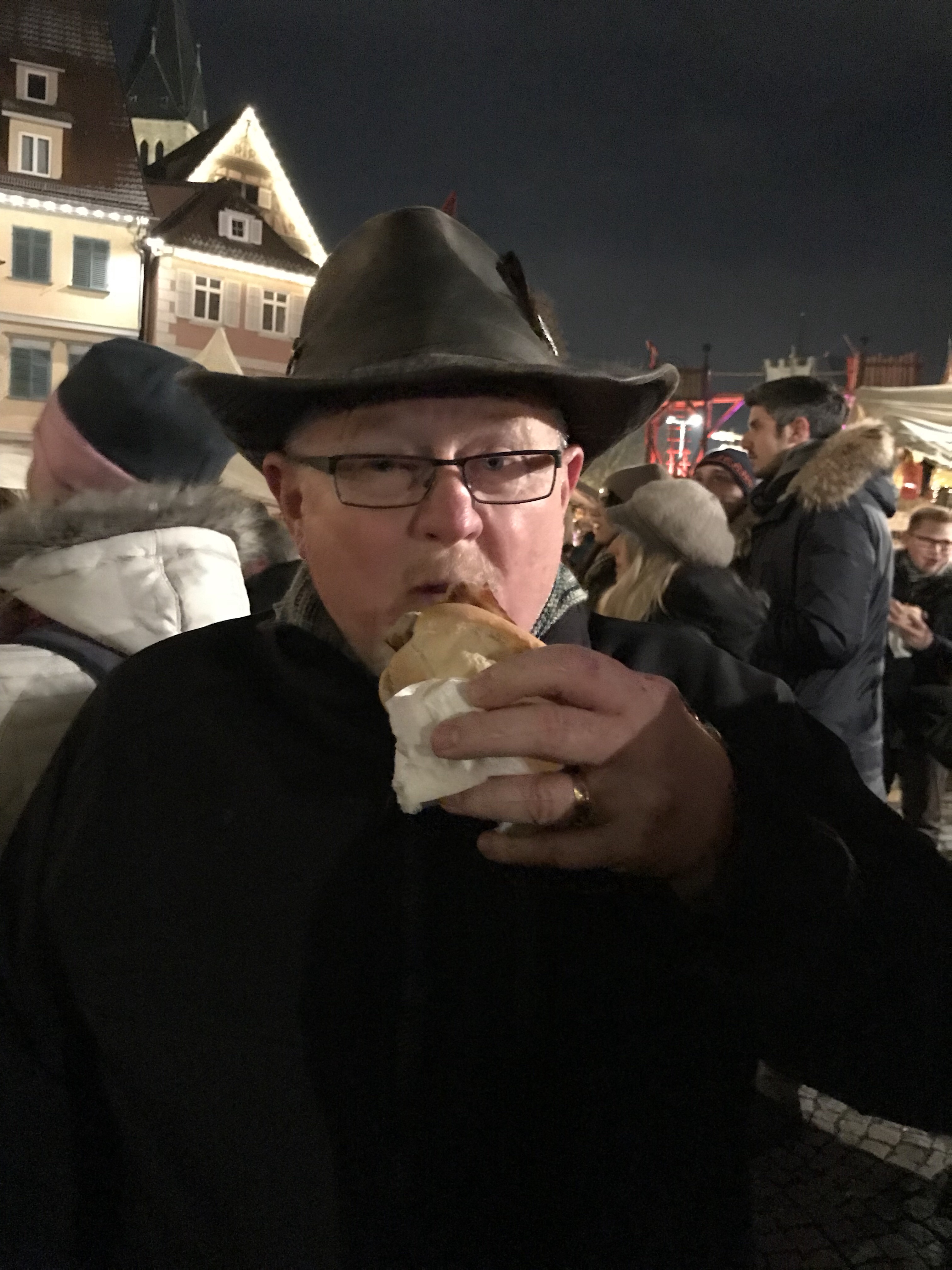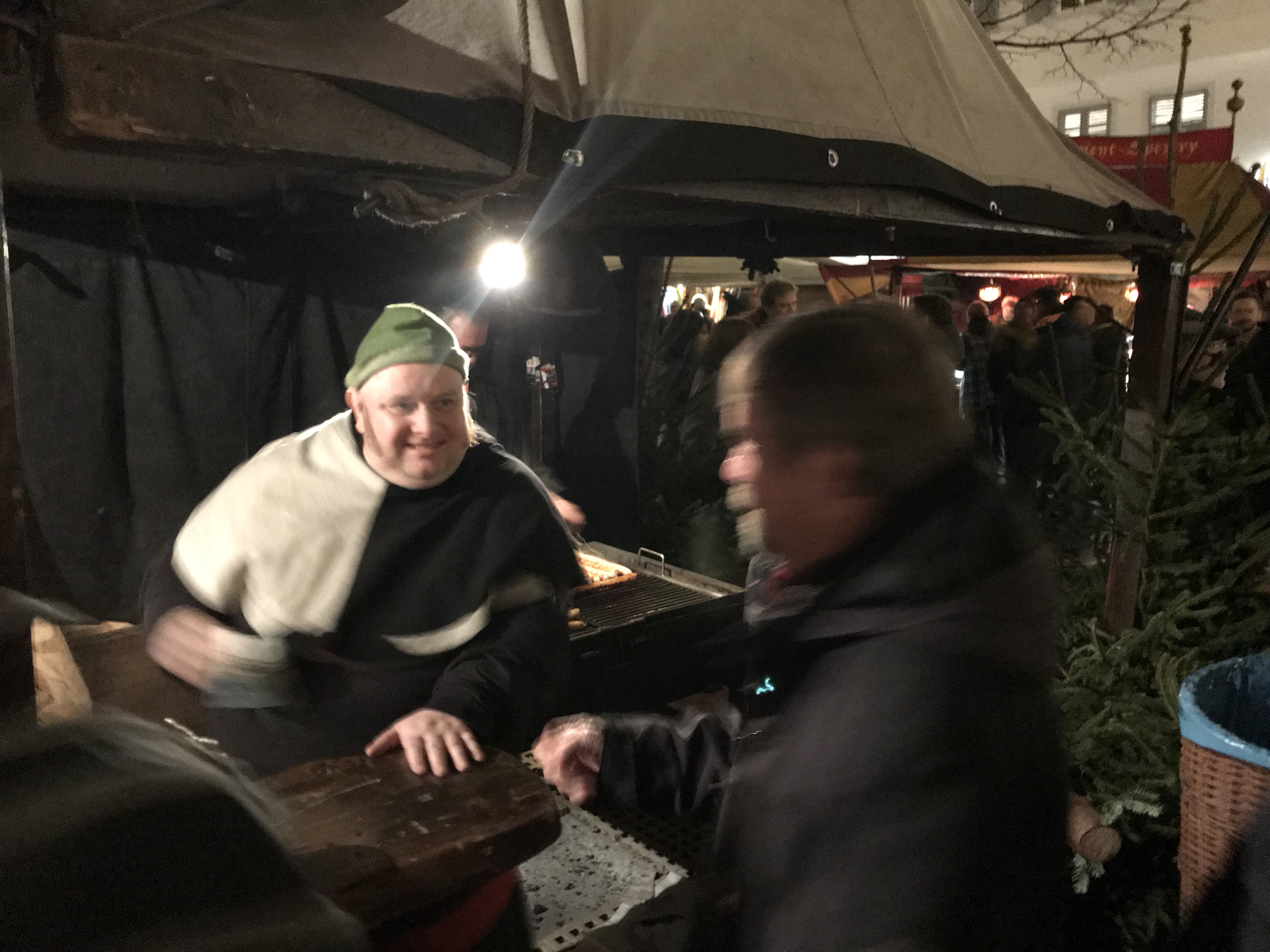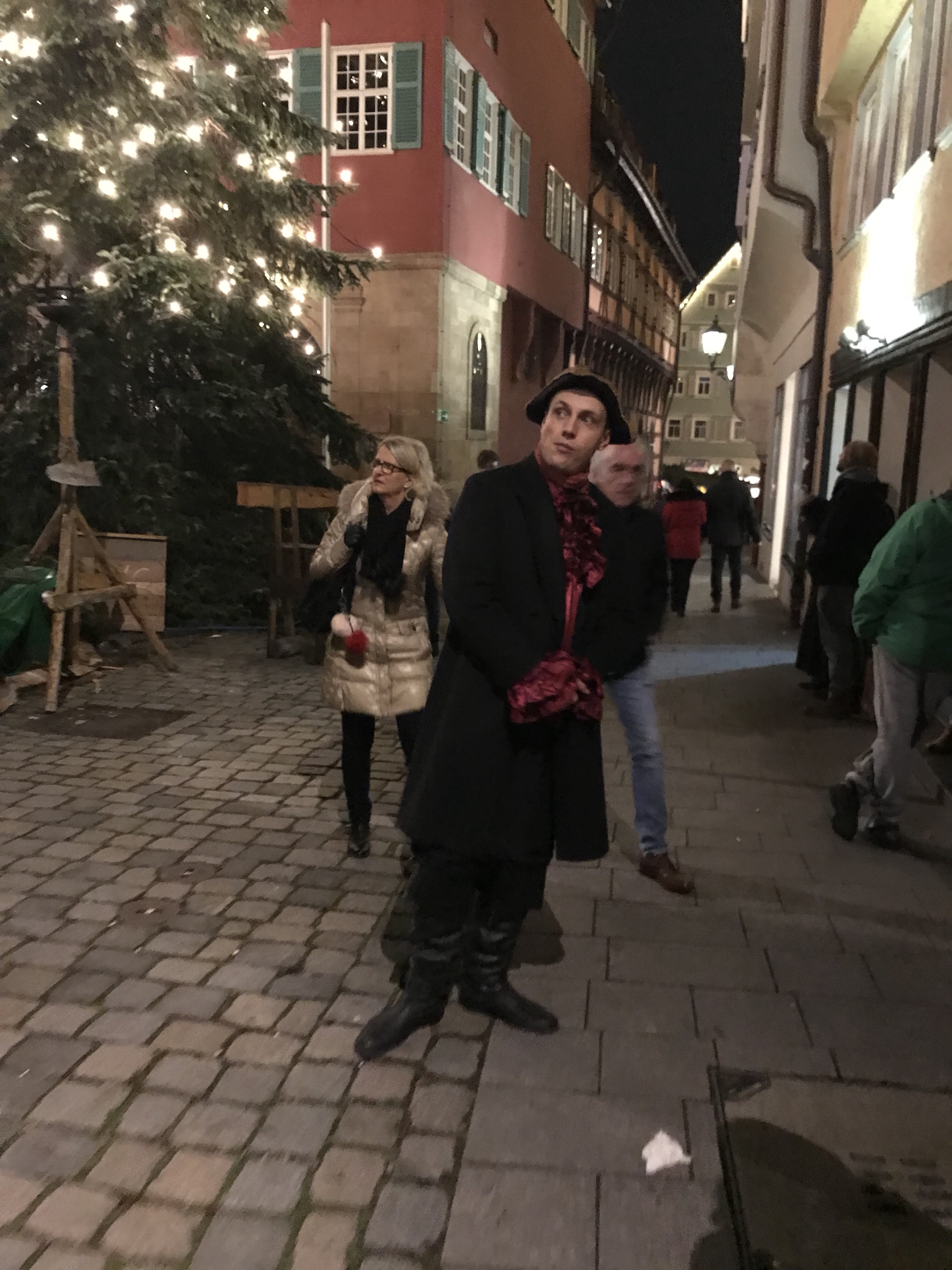 Tomorrow… more people arrive for the tour and once they get here, we're off for Füssen and visits to the Wieskirchen Pilgrimage Church and to Schloß Linderhof.