We awoke today with snow falling in Garmisch. What a wonderful sight…. snow softly and silently falling, the German Alps in the background.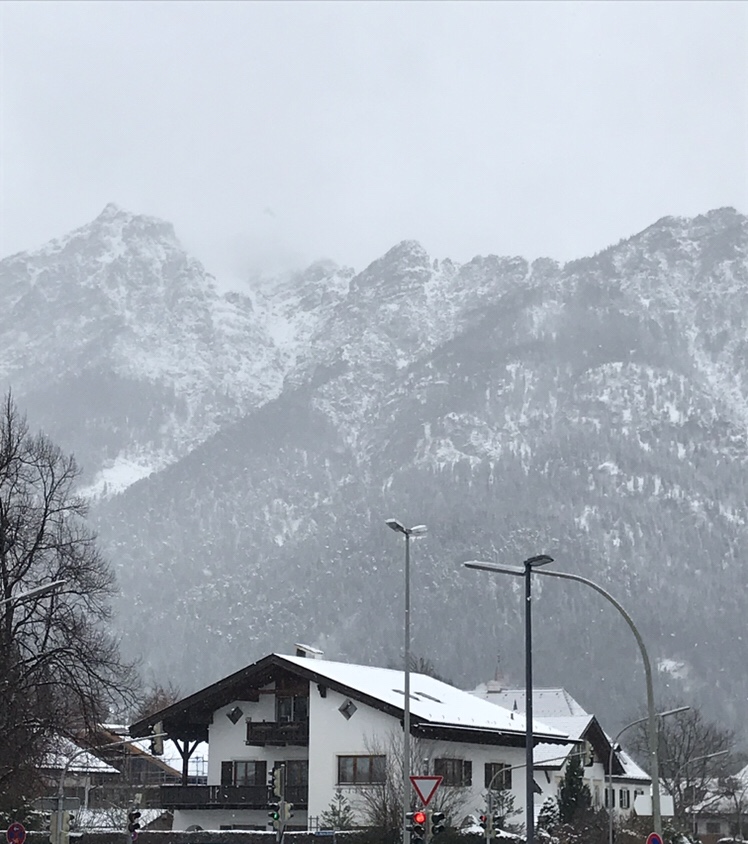 Today's travel took us to Regensburg, a beautiful city with a very nice old town (altstadt). But on the way to our hotel for this day, we delayed our arrival a little bit by going to Walhalla, a hall of fame that honors laudable and distinguished people in German history – "politicians, sovereigns, scientists and artists of the German tongue". Here is more background on it…. https://en.m.wikipedia.org/wiki/Walhalla_memorial.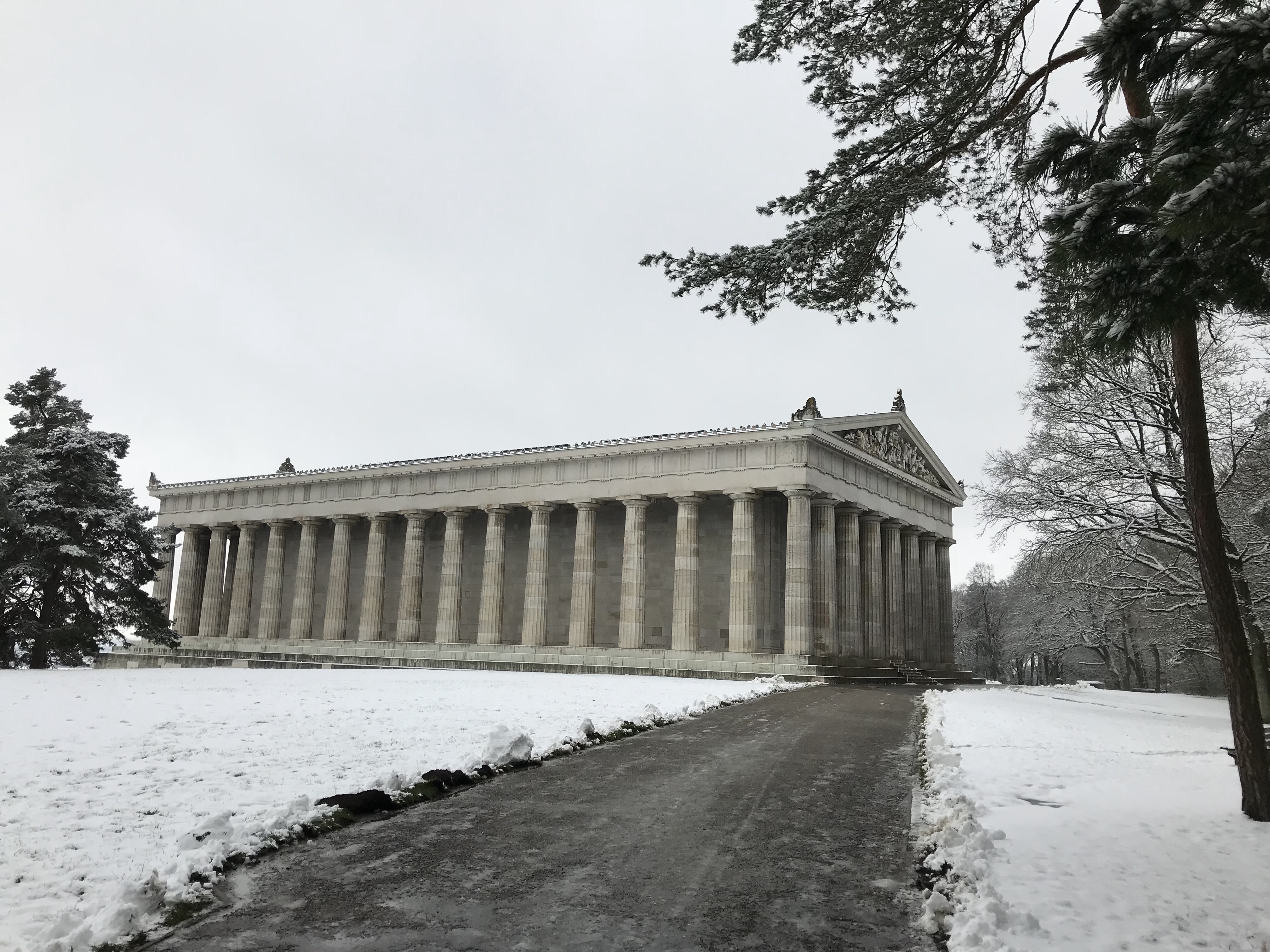 We stopped for a bit to take in the view from the memorial, as well as learn a little more about it.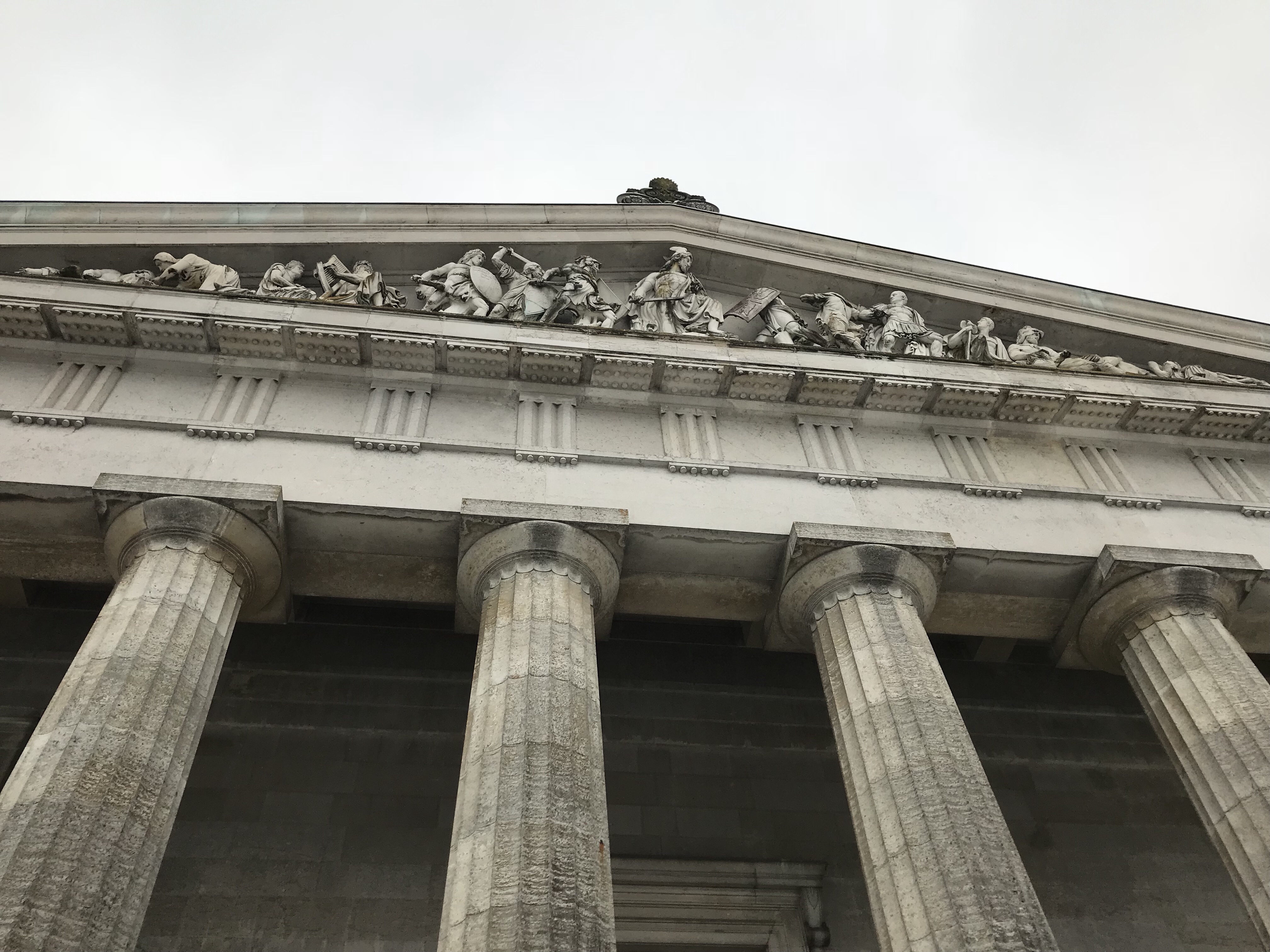 Massive columns with Frieze above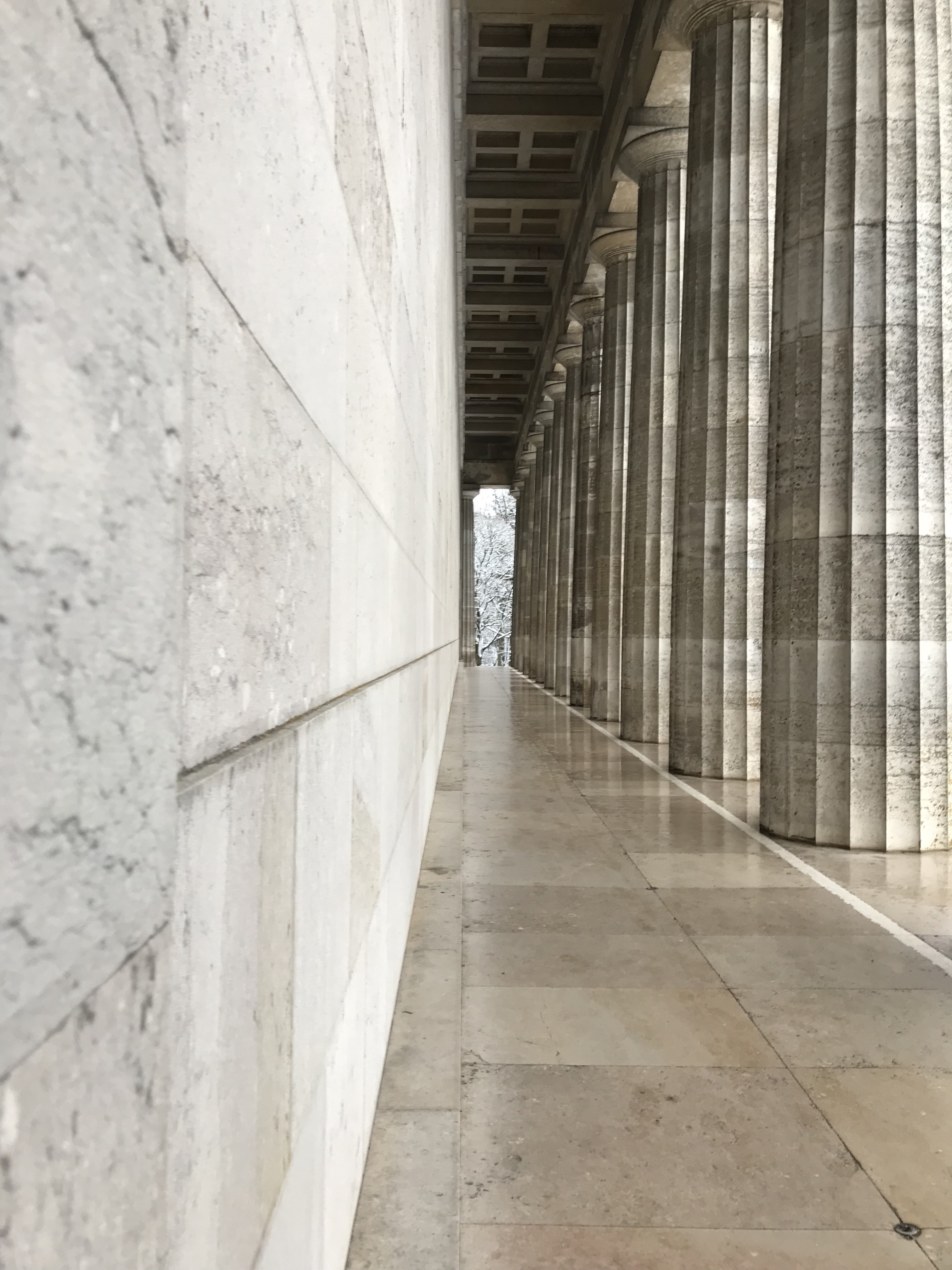 The size of the building can be seen in this view.

This is a view of the Danube River running past the front of Walhalla.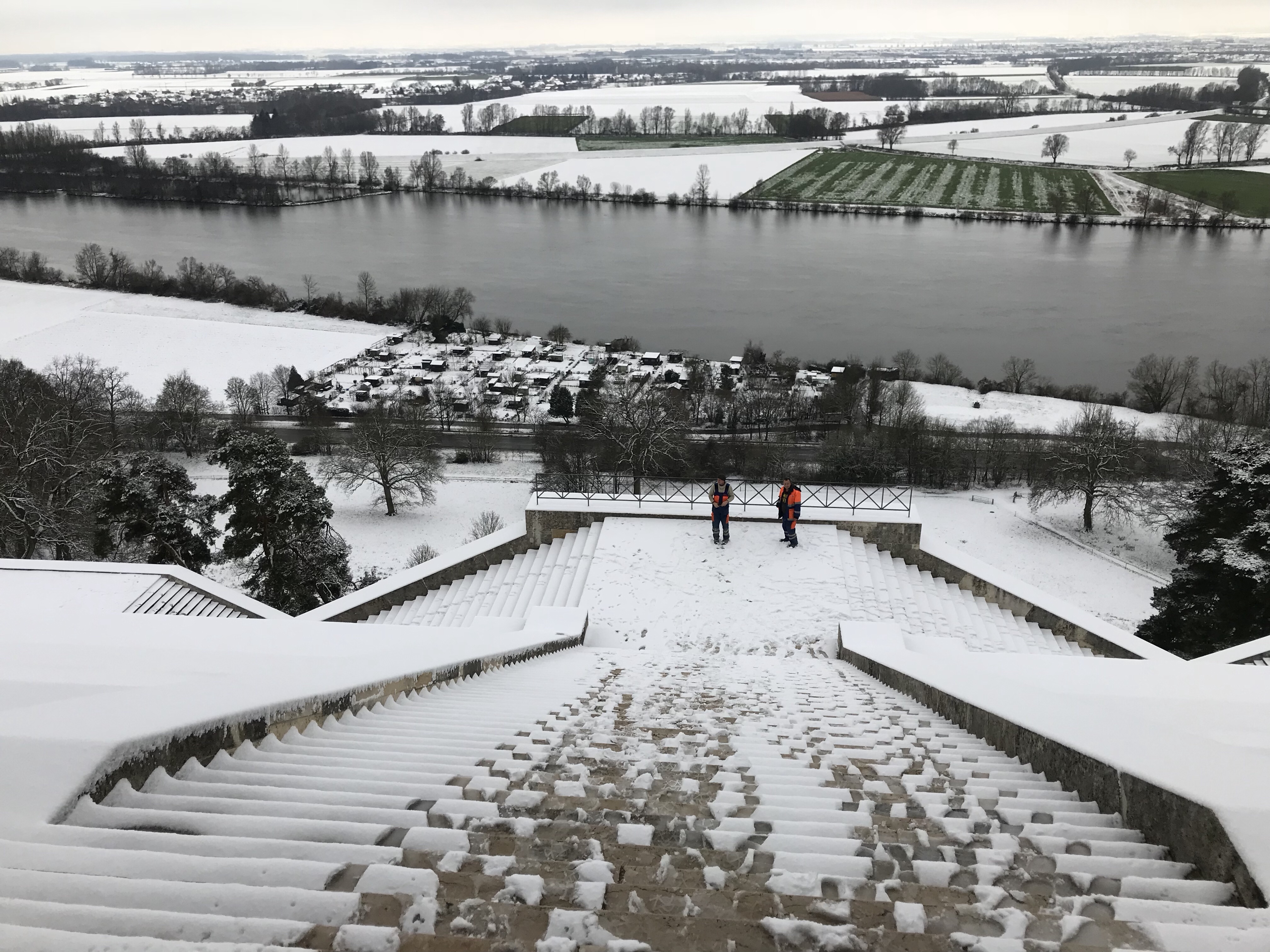 This is a massive stairway coming up the hill from the river to the building. The small area to the left by the river are garden plots and small houses that are used in Germany as "garden houses"….
https://www.tripsavvy.com/german-garden-houses-4062140
After our visit to Walhalla, we went in into Regensburg. Our hotel is smack dab in the middle of the old town with 5 different Christmas Markets scattered in this area. But the best Market by far is the one at Schloß Thurn und Taxis. This castle still belongs to the family and has a very interesting history…. https://en.m.wikipedia.org/wiki/Thurn_und_Taxis
The market is set on the grounds of the castle, spreading around the outside of the castle and then spilling into the central courtyard area. It feels very much like a 19th century market…. Pine bough covered booths, winding around the castle walls with Christmas lights illuminating the paths. Scattered around the grounds are a number of fire rings, serving as a refuge to warm oneself after walking around in the cold. And through two Portals, one can walk into the courtyard area where more booths can be found. There is plenty of delicious regional food and drink available throughout the area, along with many gift items waiting to be purchased.
This is truly a "Romantische Weihnachtsmarkt"!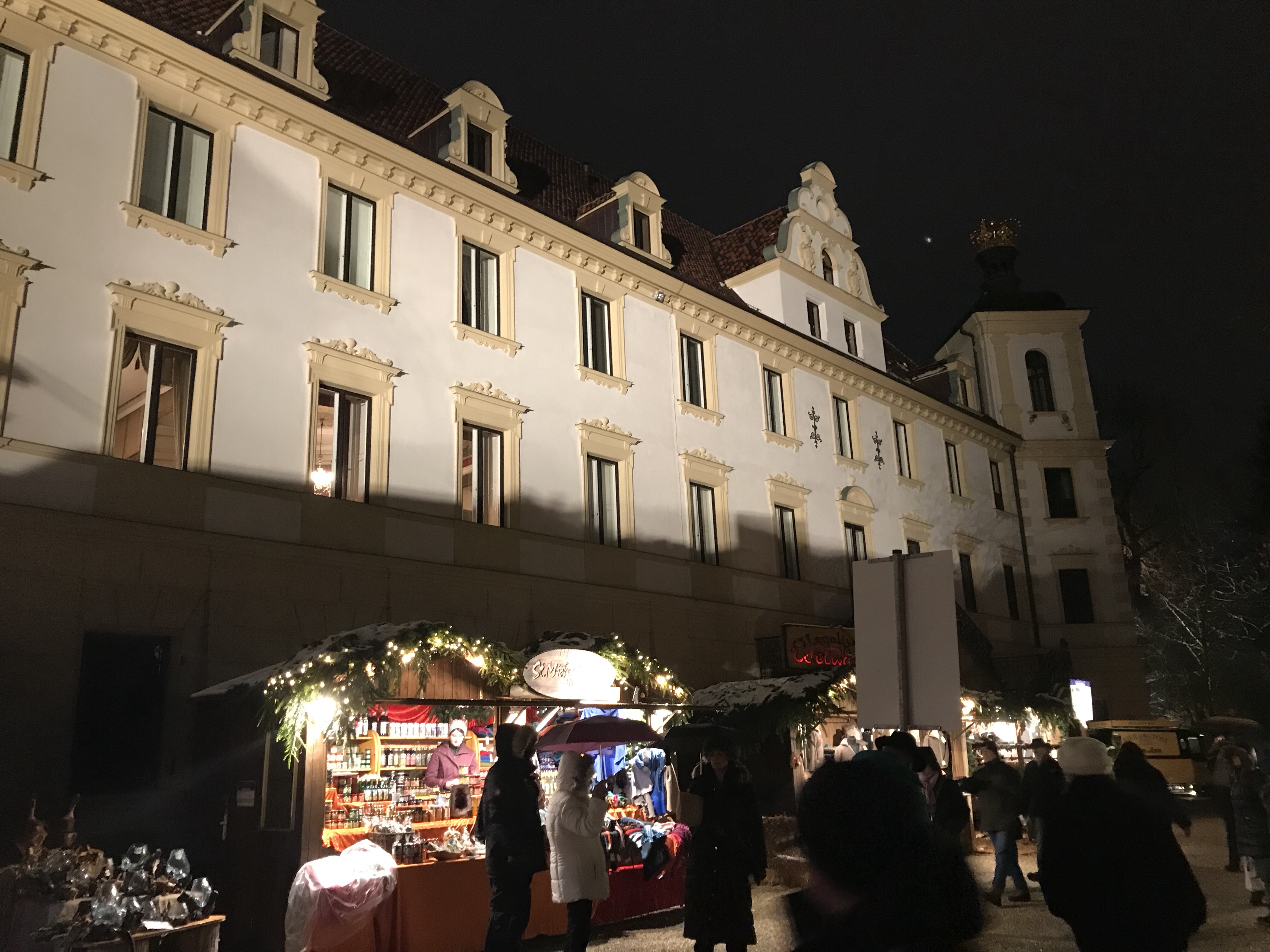 Market booths stretching along the side of the castle.
A lovely and festive place to enjoy the evening exploring.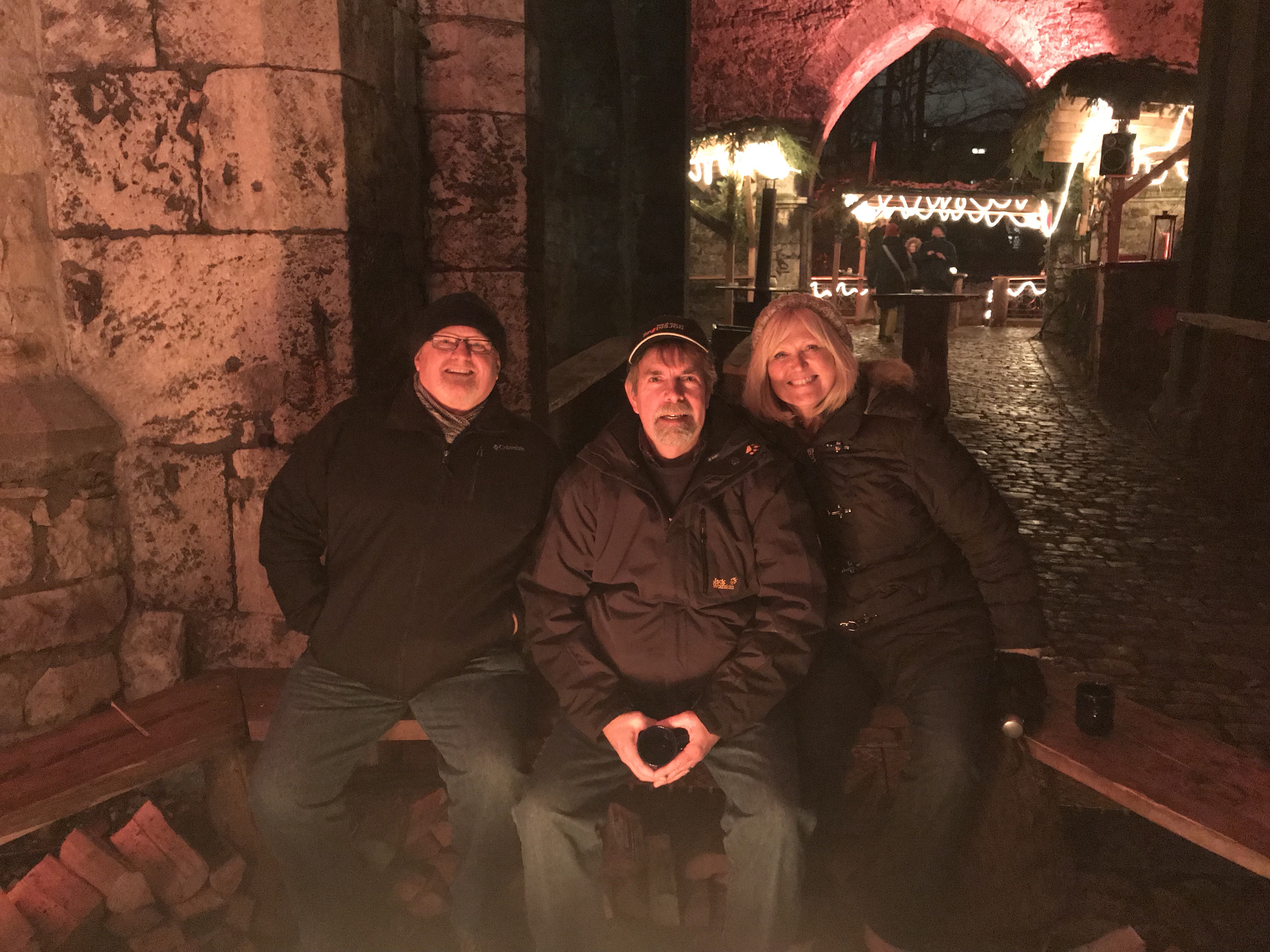 Warming by the fire…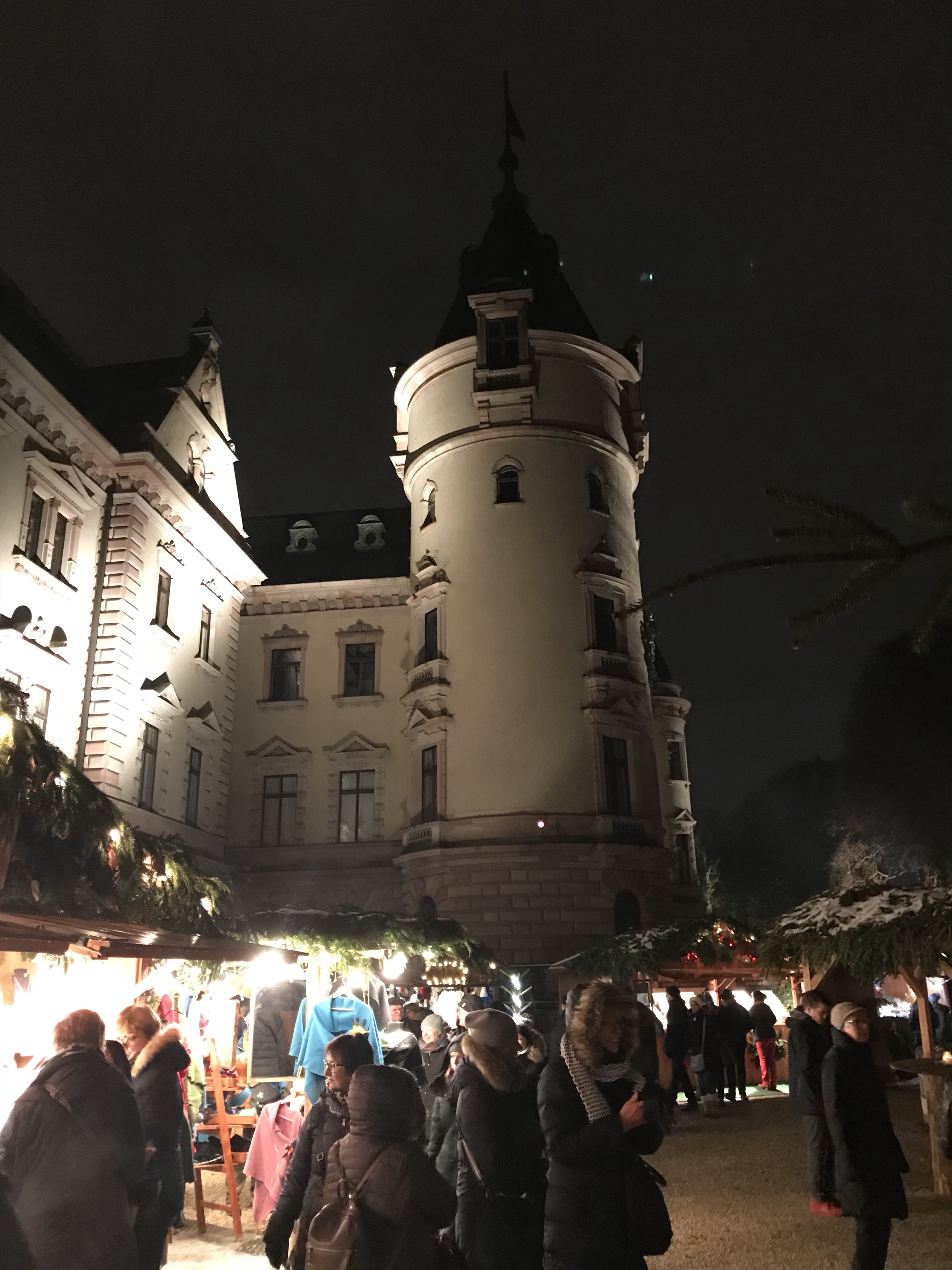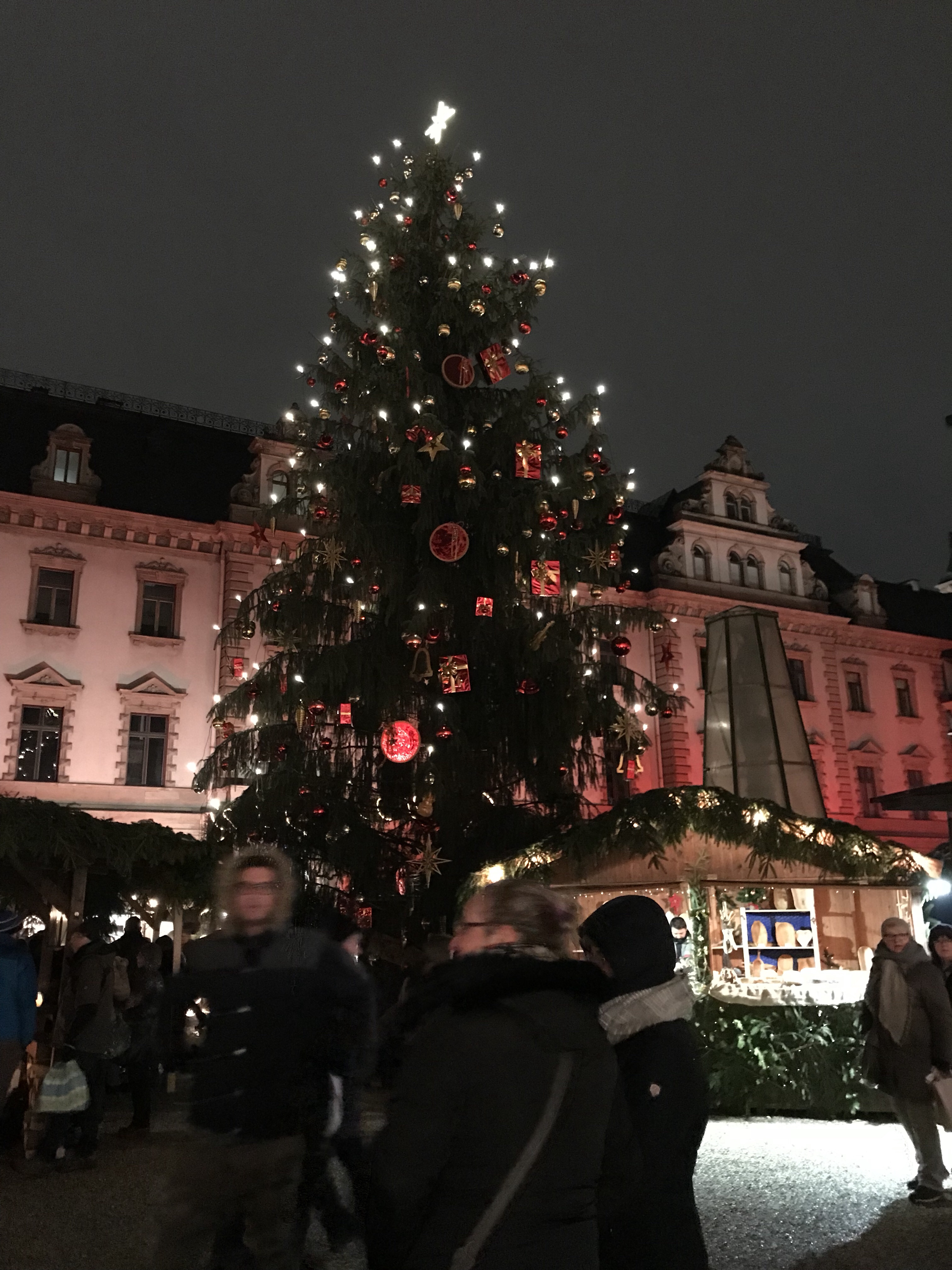 A Christmas tree graces the grounds inside the castle walls.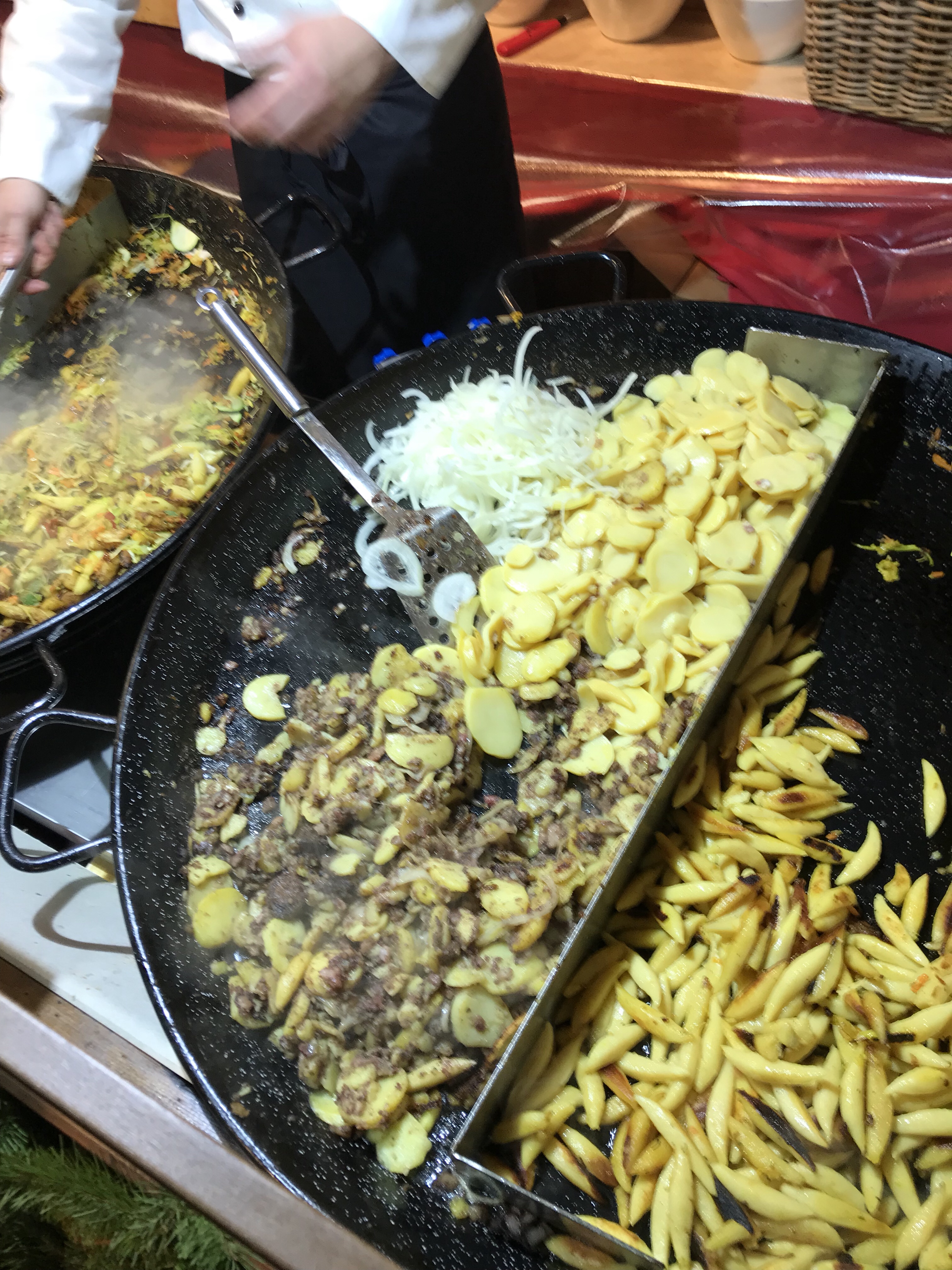 Delicious fried potatoes, onions and ham!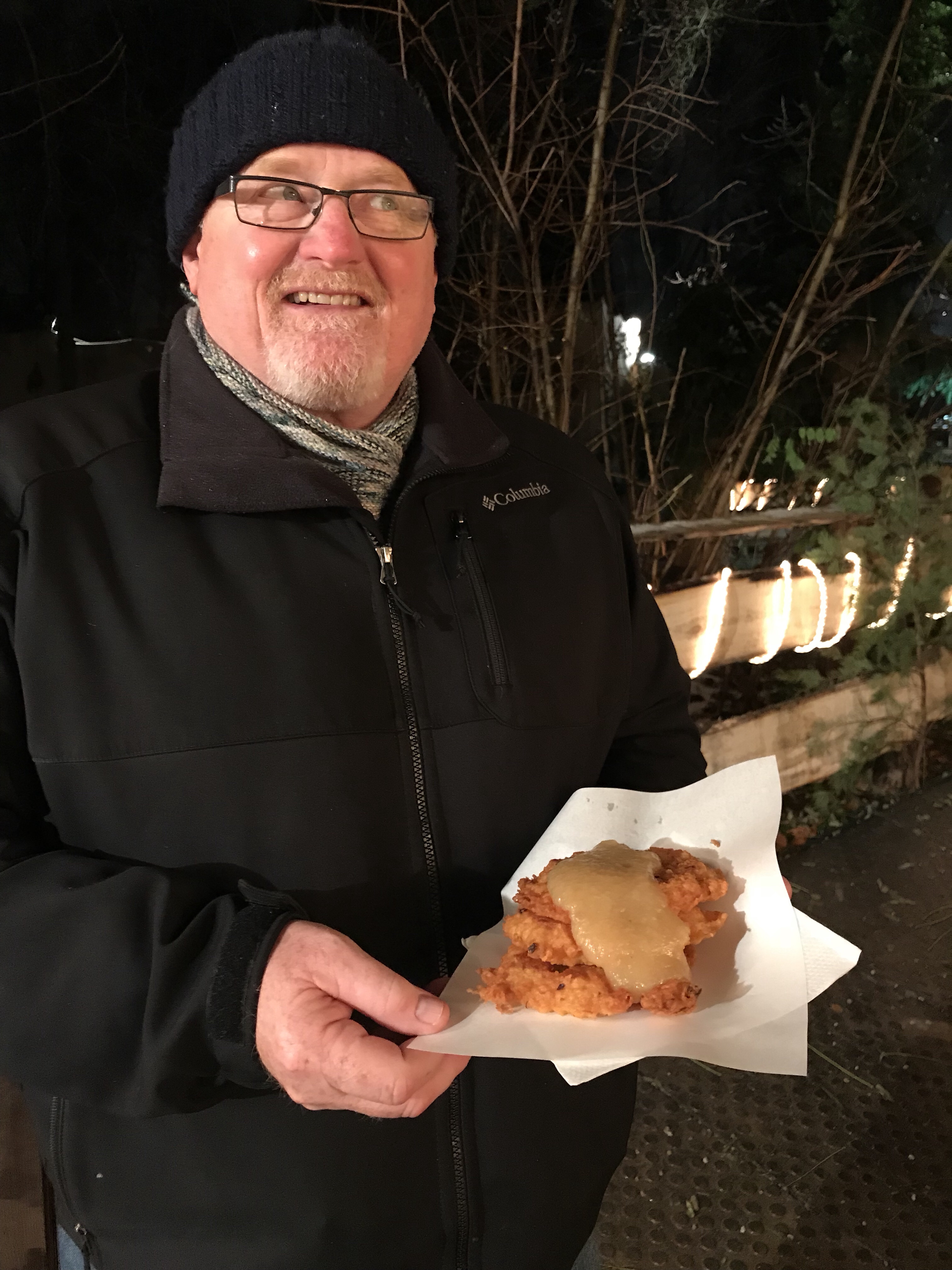 Potato pancakes with applesauce….my favorite.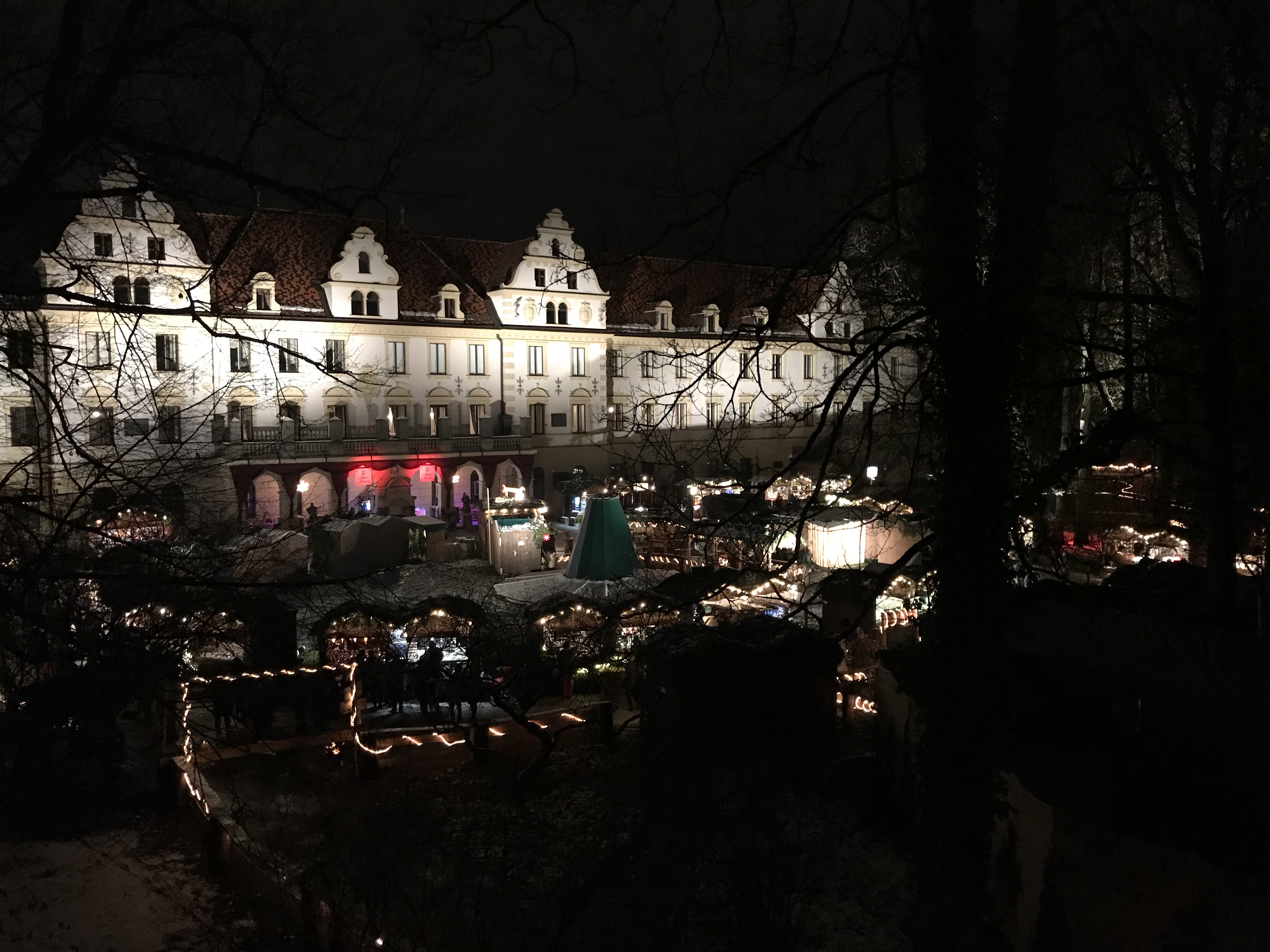 Another nice view of the Market.
Tomorrow, we are off to what is arguably the biggest Christmas Market in Germany…. Nürnburg.