After the thunderstorm, we had a beautiful day to start our adventure on the Eurovelo 15 (aka Rhine Radweg). We left at 0845 after getting everything and everybody ready to go!
It was an interesting day to say the least!!! Let's start with the positives…. did I say this area was beautiful? It is BEAUTIFUL!!
We left Konstanz via the bridge crossing the River/Lake and headed south then west going into Switzerland (die Schweiz).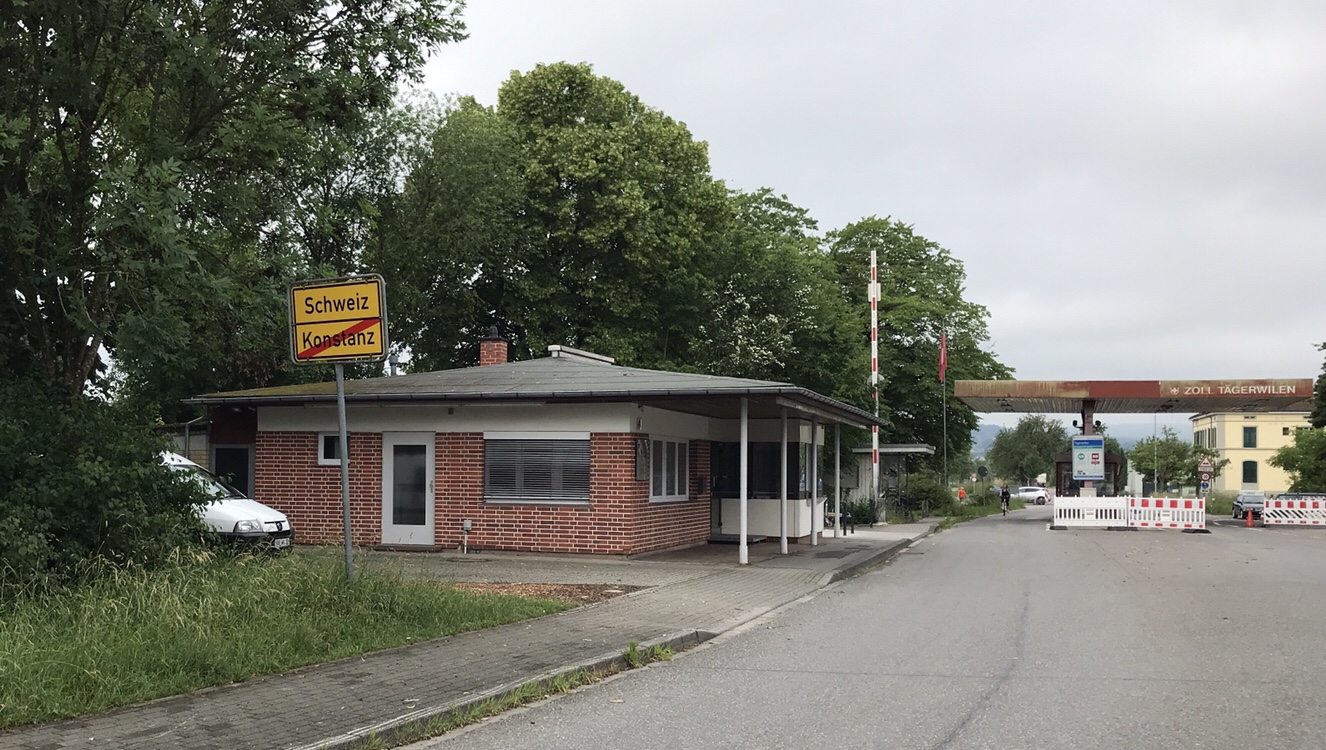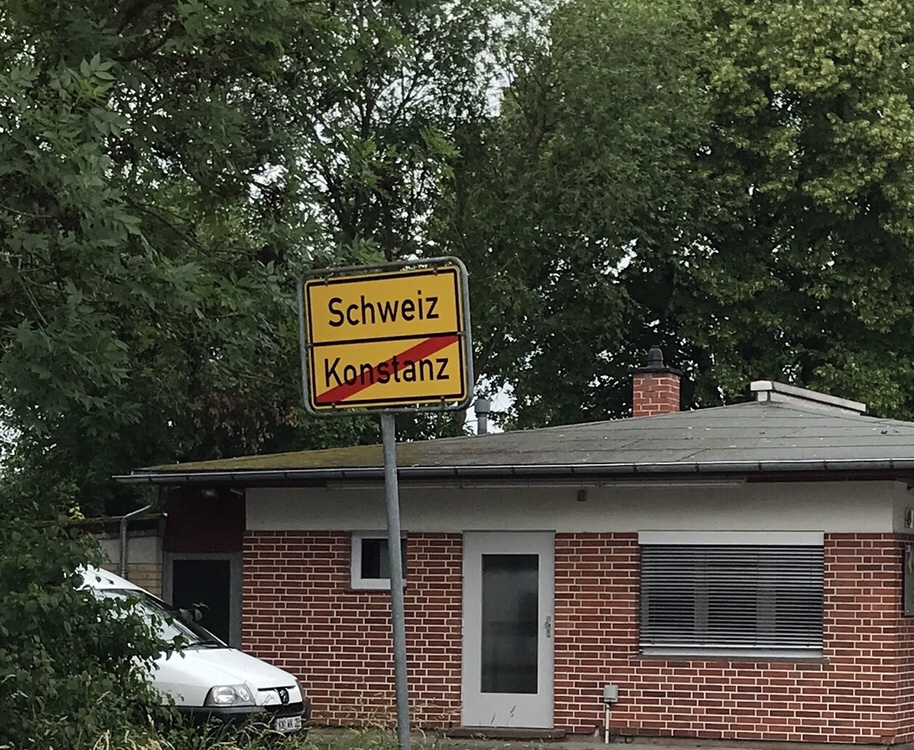 It was clear sailing for the first 15 miles…. no problems at all following along the River/Lake. This allowed me to take a moment or two to take some pictures…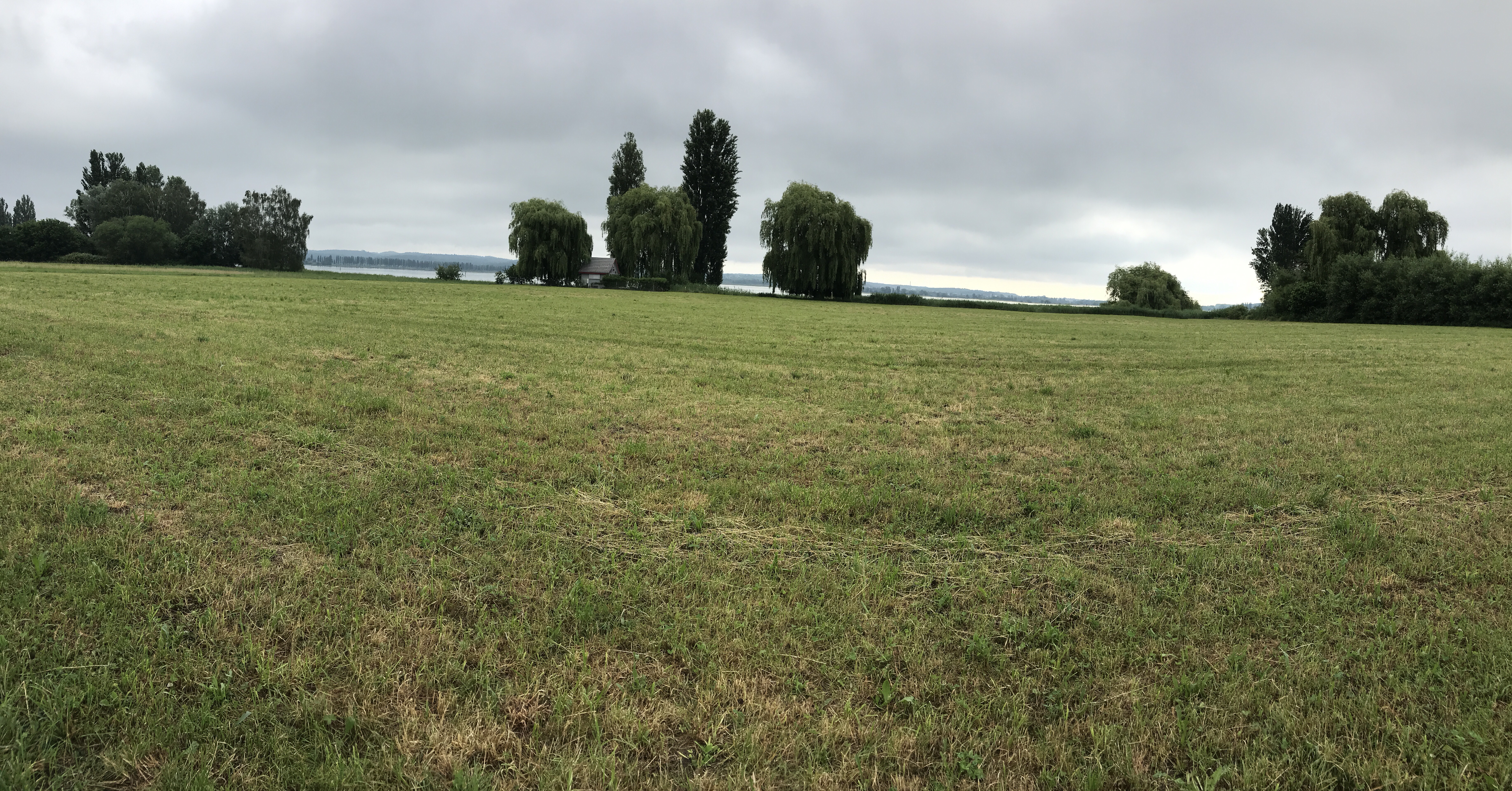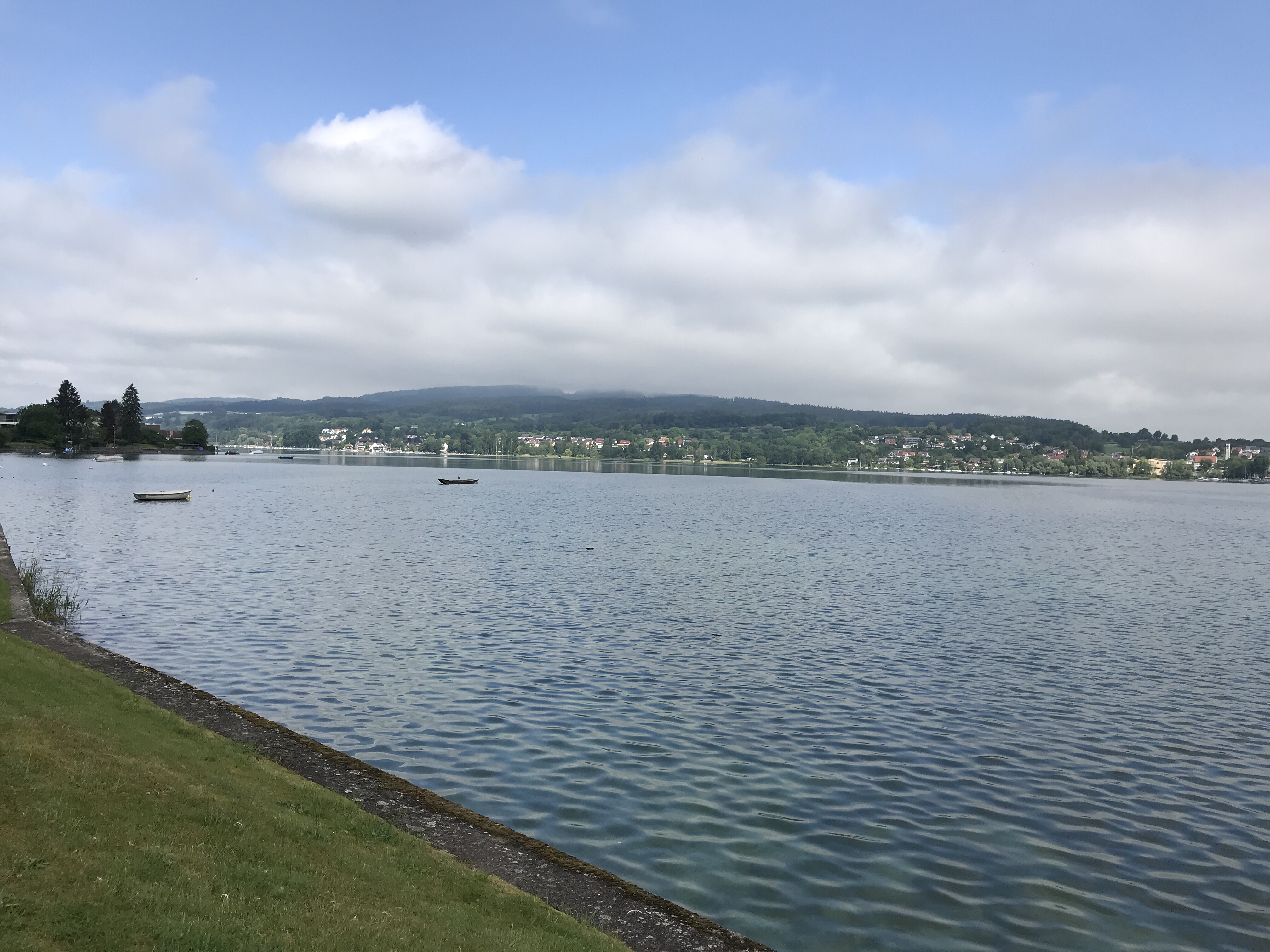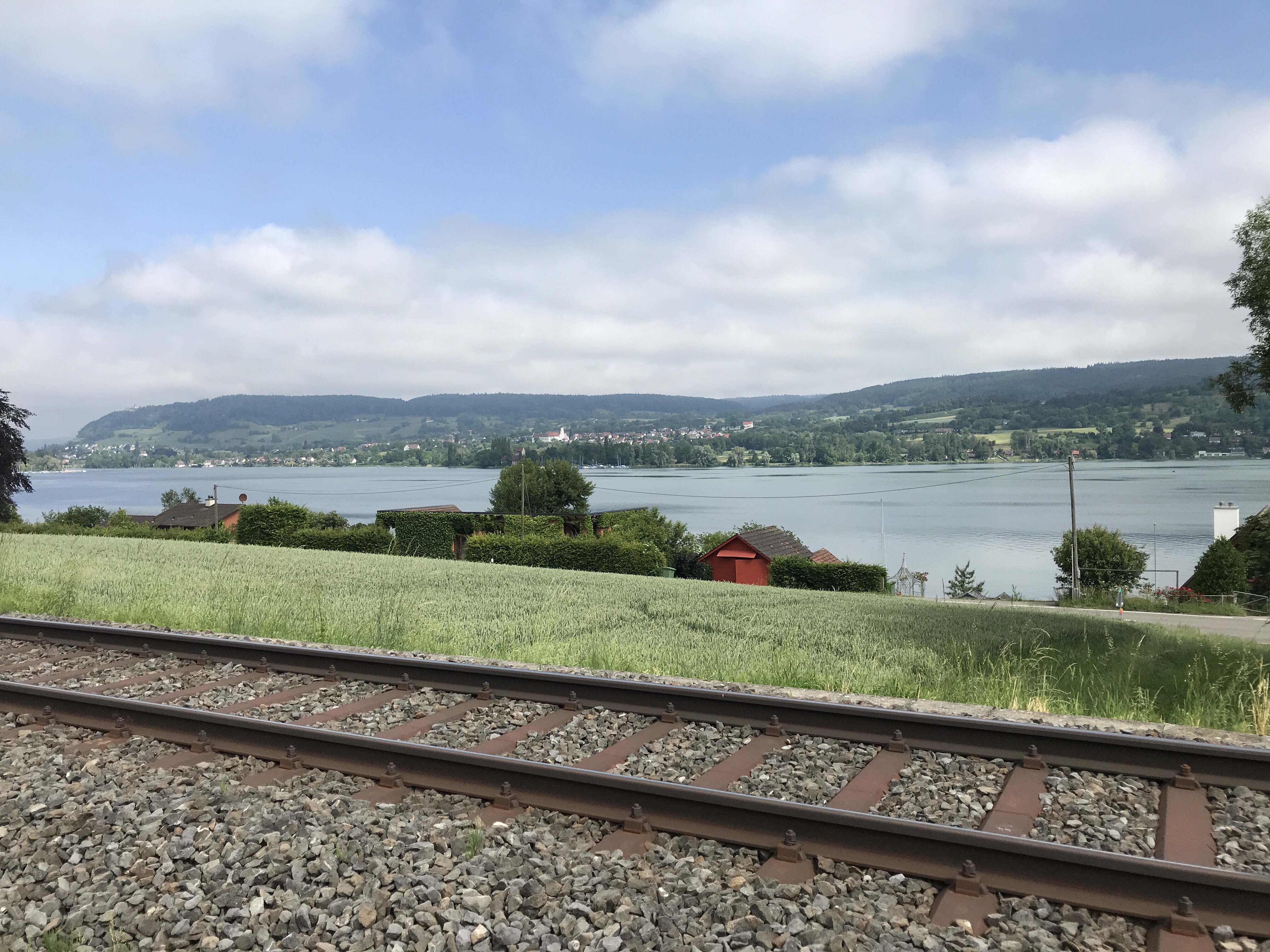 But it bit us today… in many ways. The first item was a flat tire….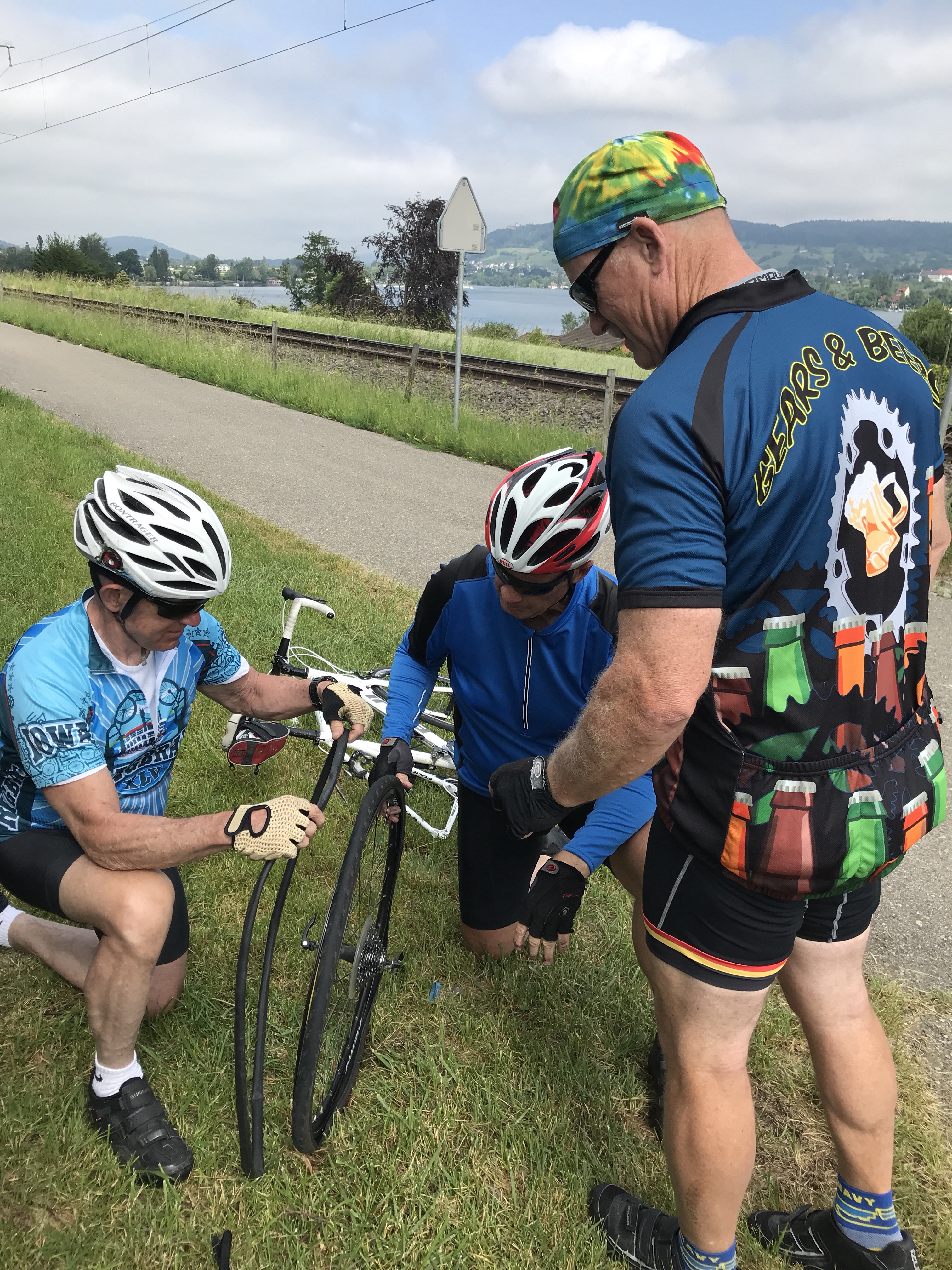 Did I say a flat tire? Well, there's more to that story too…. after changing the tire, they pumped it up with a bicycle pump. And just as it was full, it exploded! So we had to do it all over again!
We headed out again, enjoying the scenery. We soon crossed the Rhine and visited the town of Stein am Rhine. It's a lovely place and had we not wasted about an hour changing inner tubes, it would have been the perfect place for lunch!!
Crossing the Rhine looking east…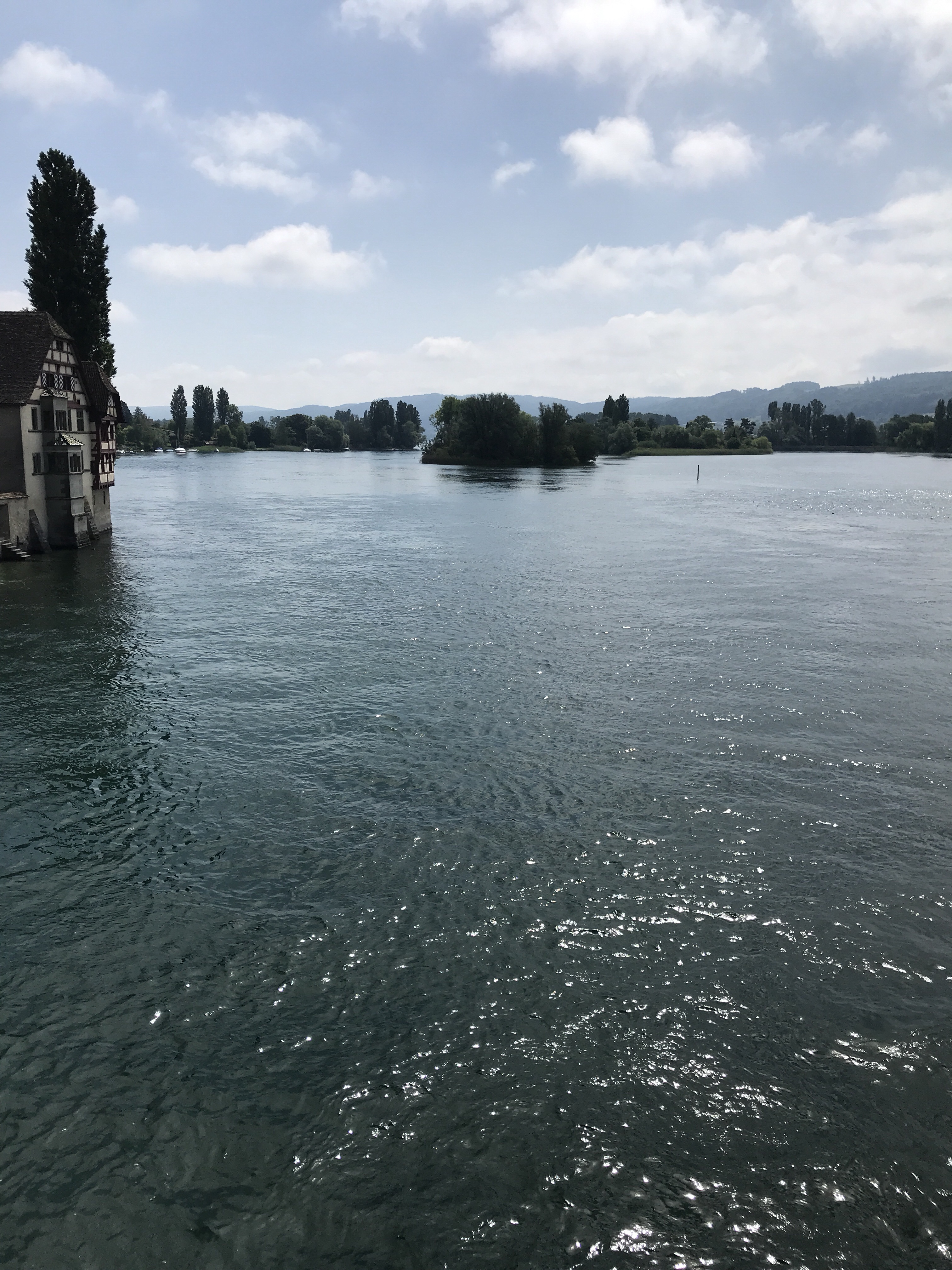 Crossing looking west….
And in the town…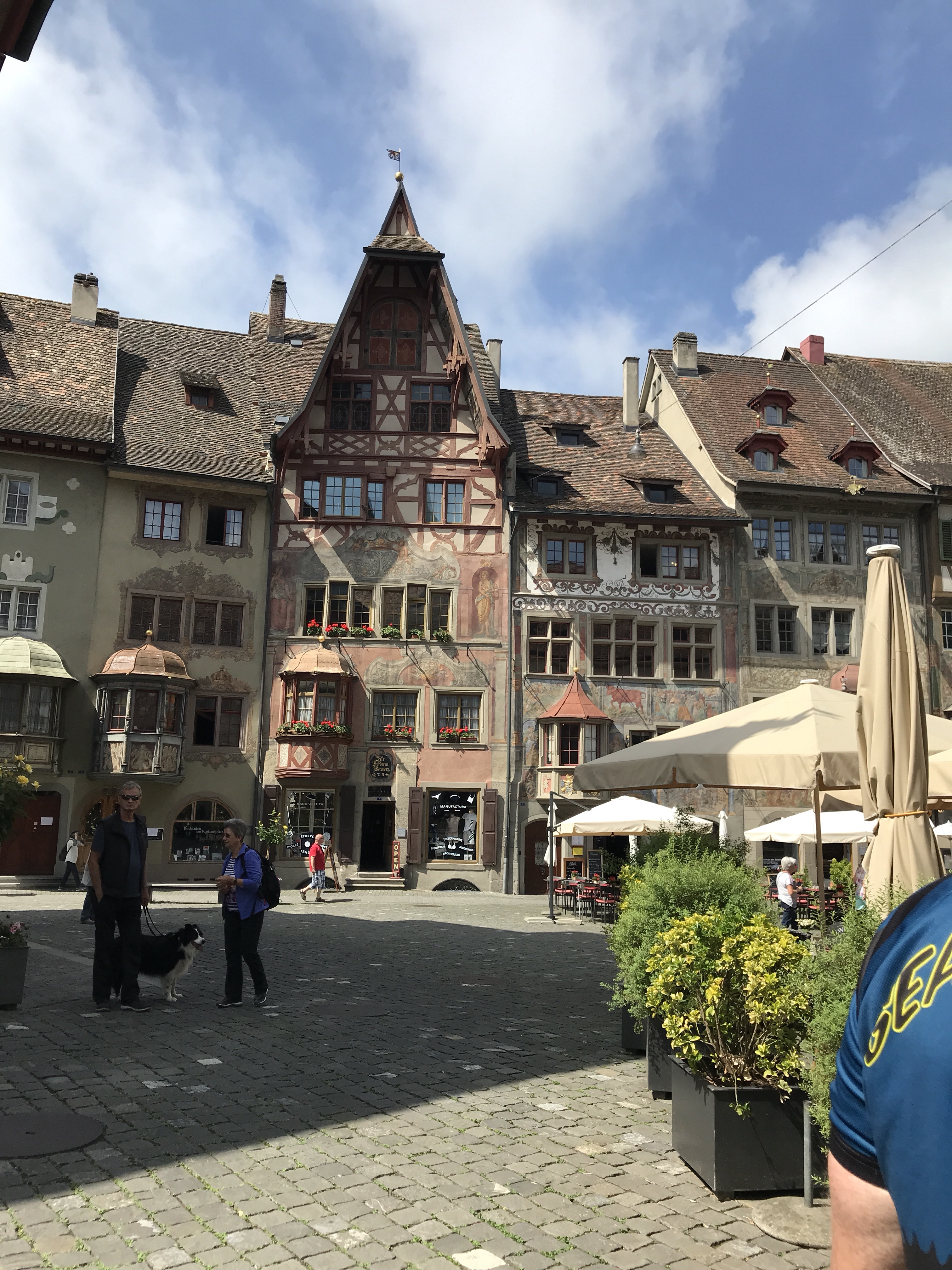 We continued riding, getting closer to Schaffhausen with every pedal stroke. And as with every mile of this trip, we saw plenty of beauty….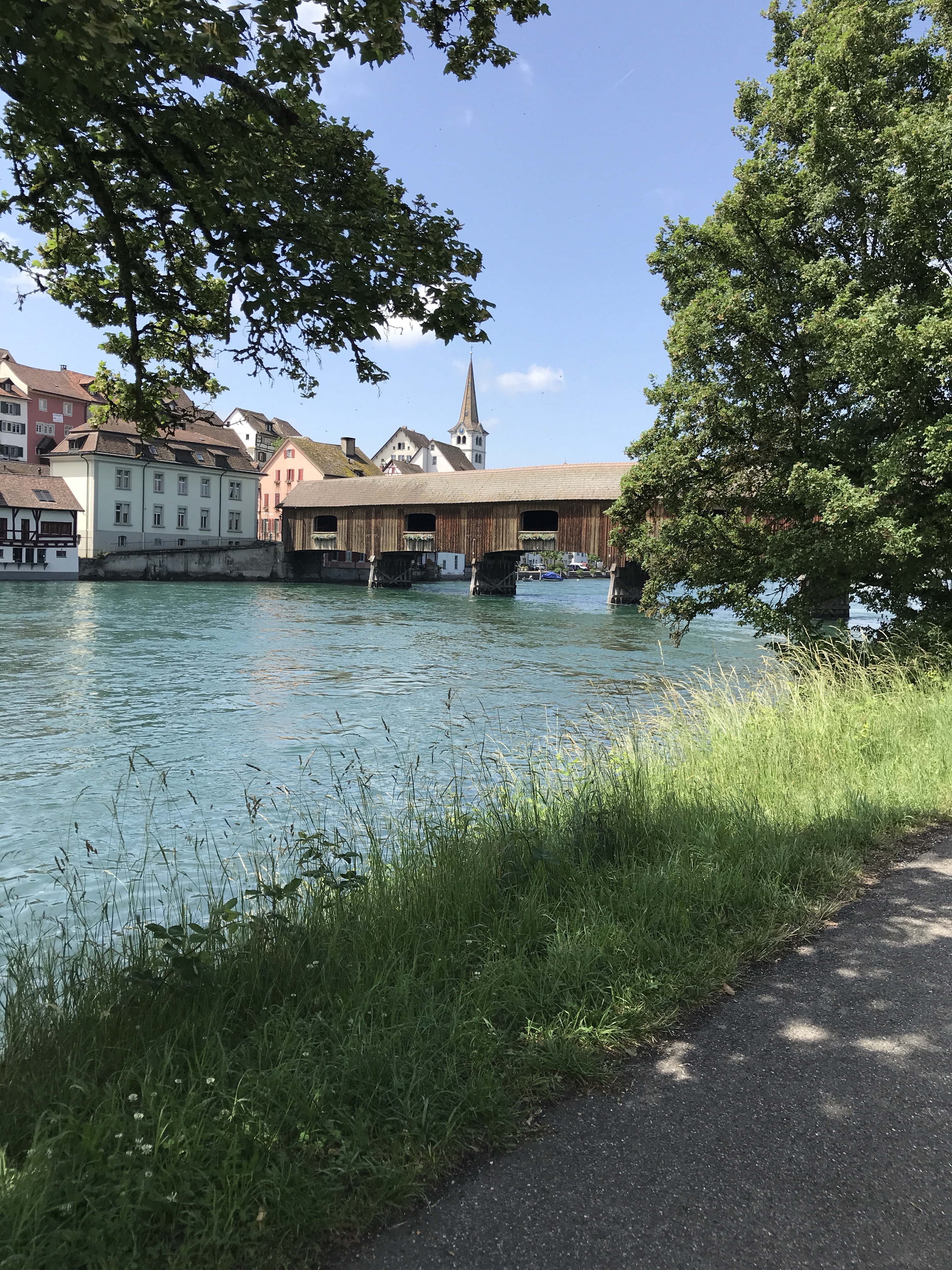 We did make it to Schaffhausen and the Rheinfalls, the largest waterfall in Europe. But unfortunately, we had a hard time getting to the place to view them from was hampered by a rock fall on the trail. So we had to detour across the river and come back another direction. We saw the falls but the vantage point wasn't the best. But Ed and Carey had a great view after their driving adventure.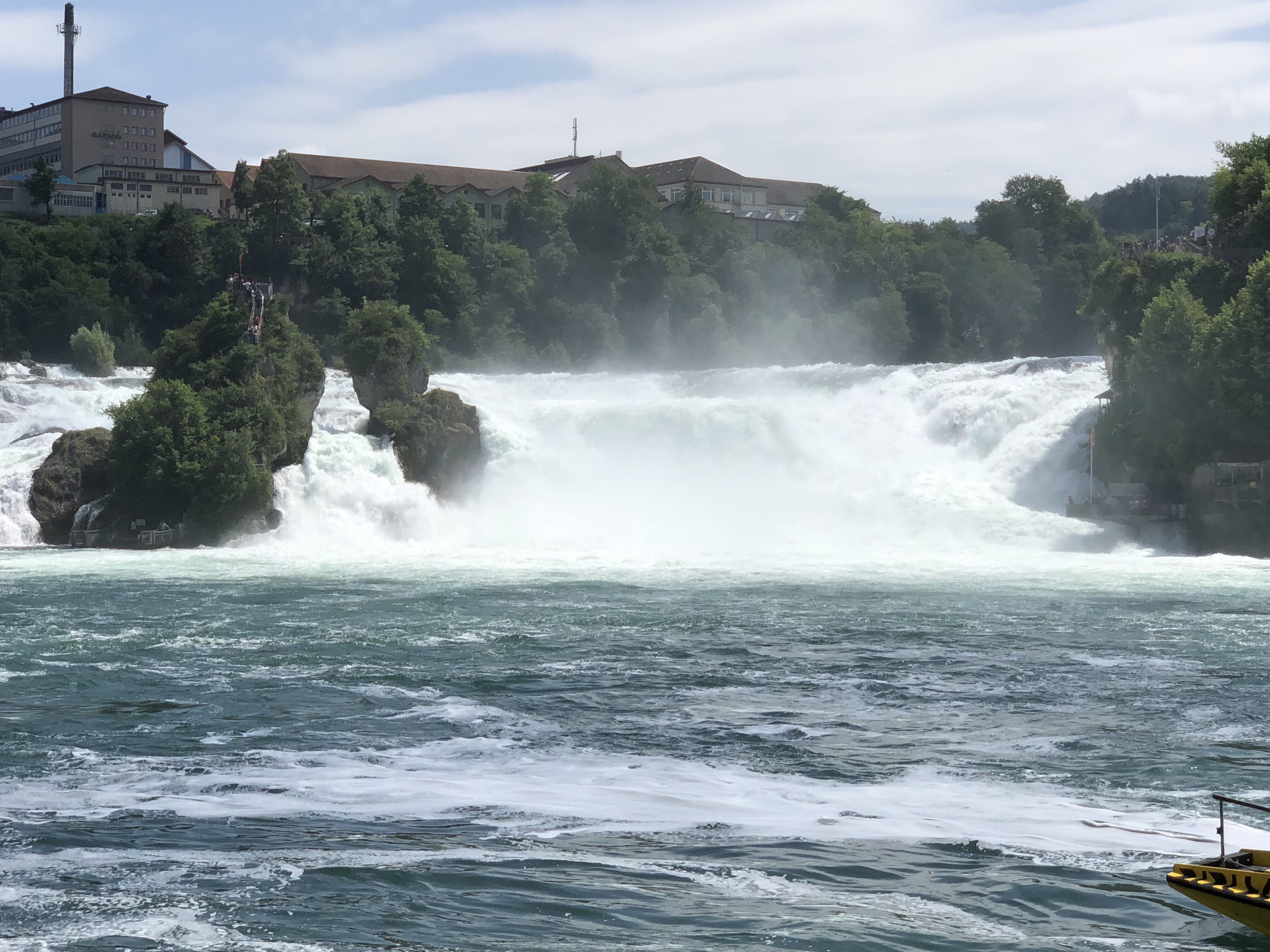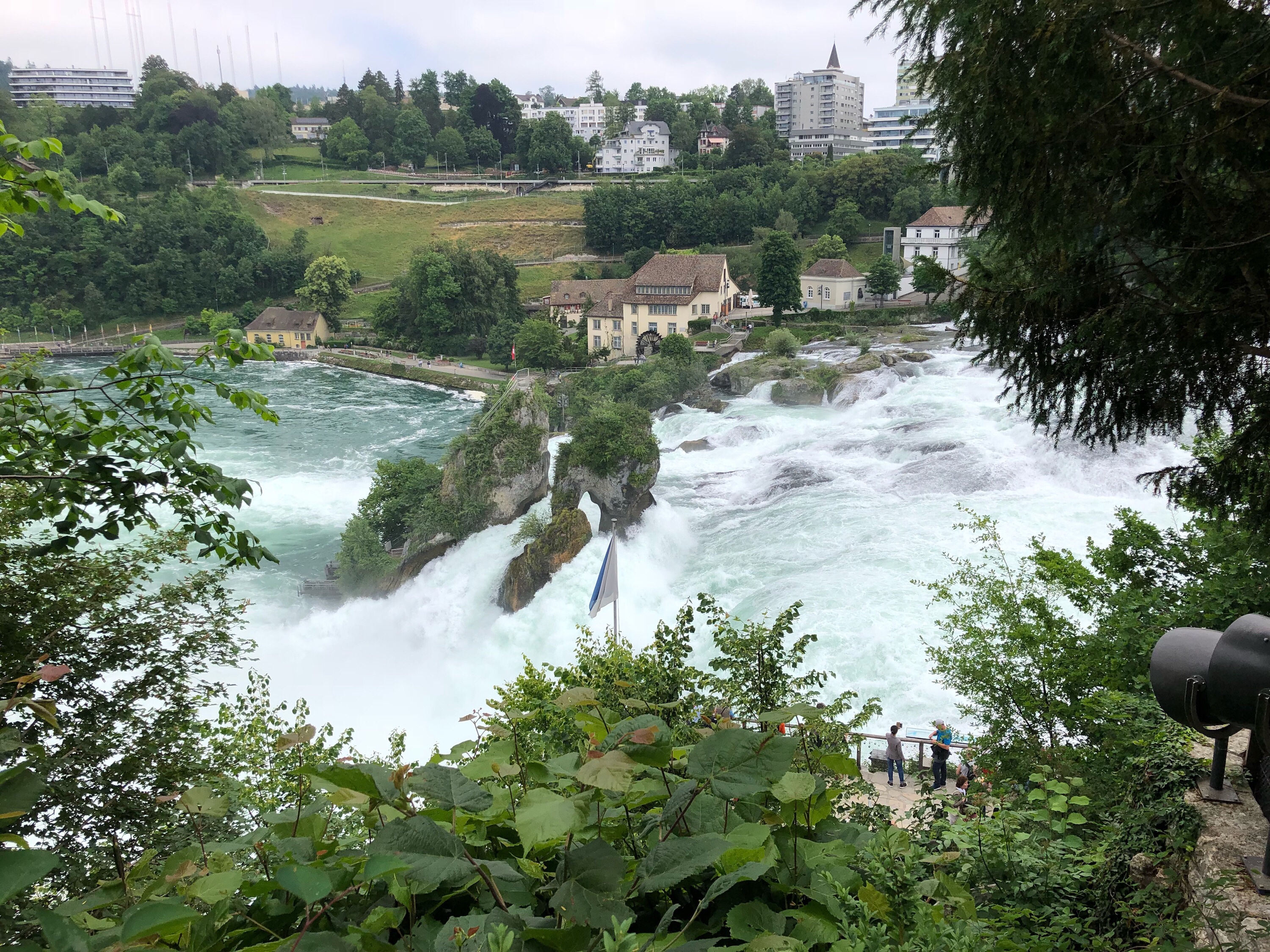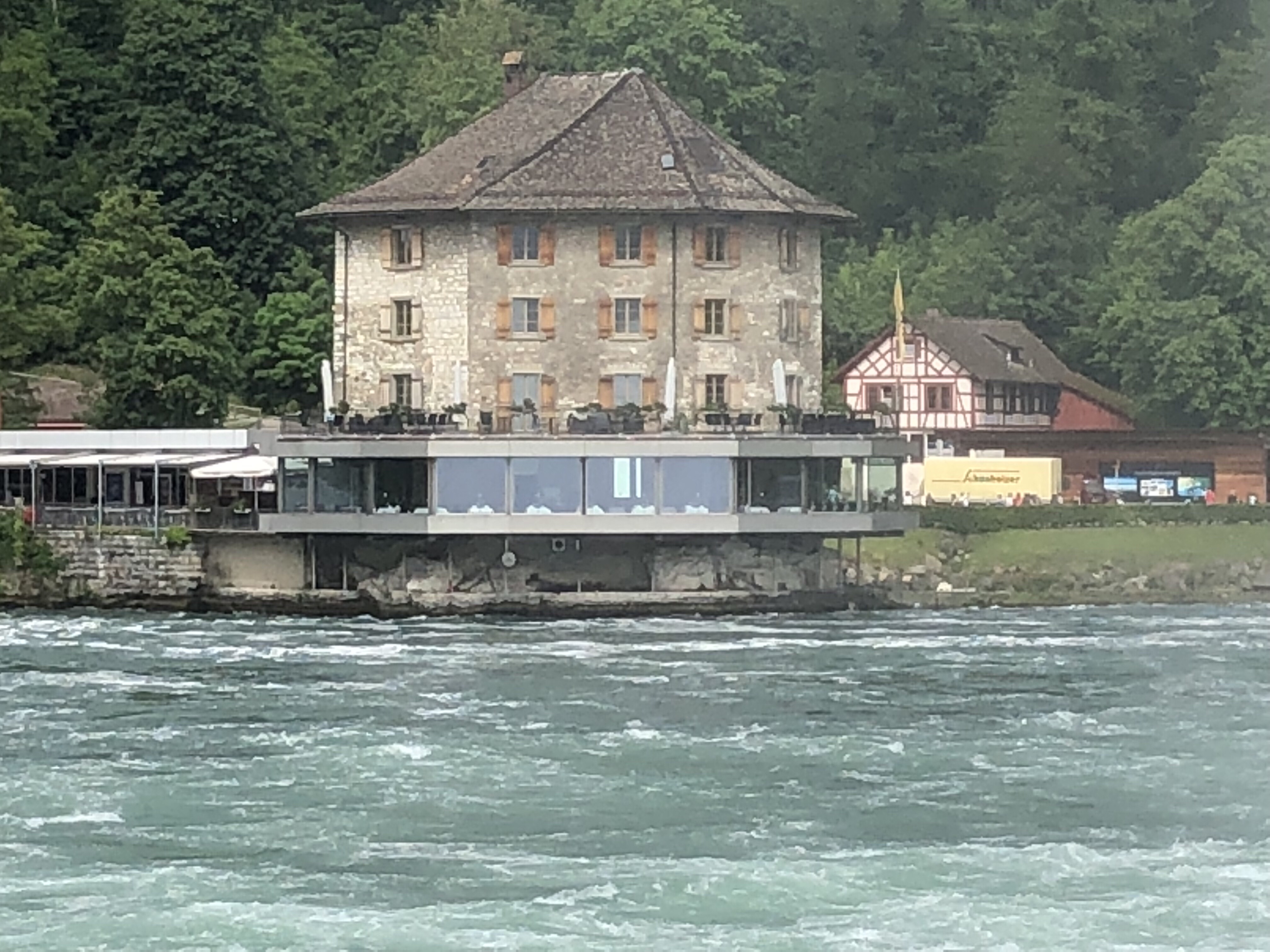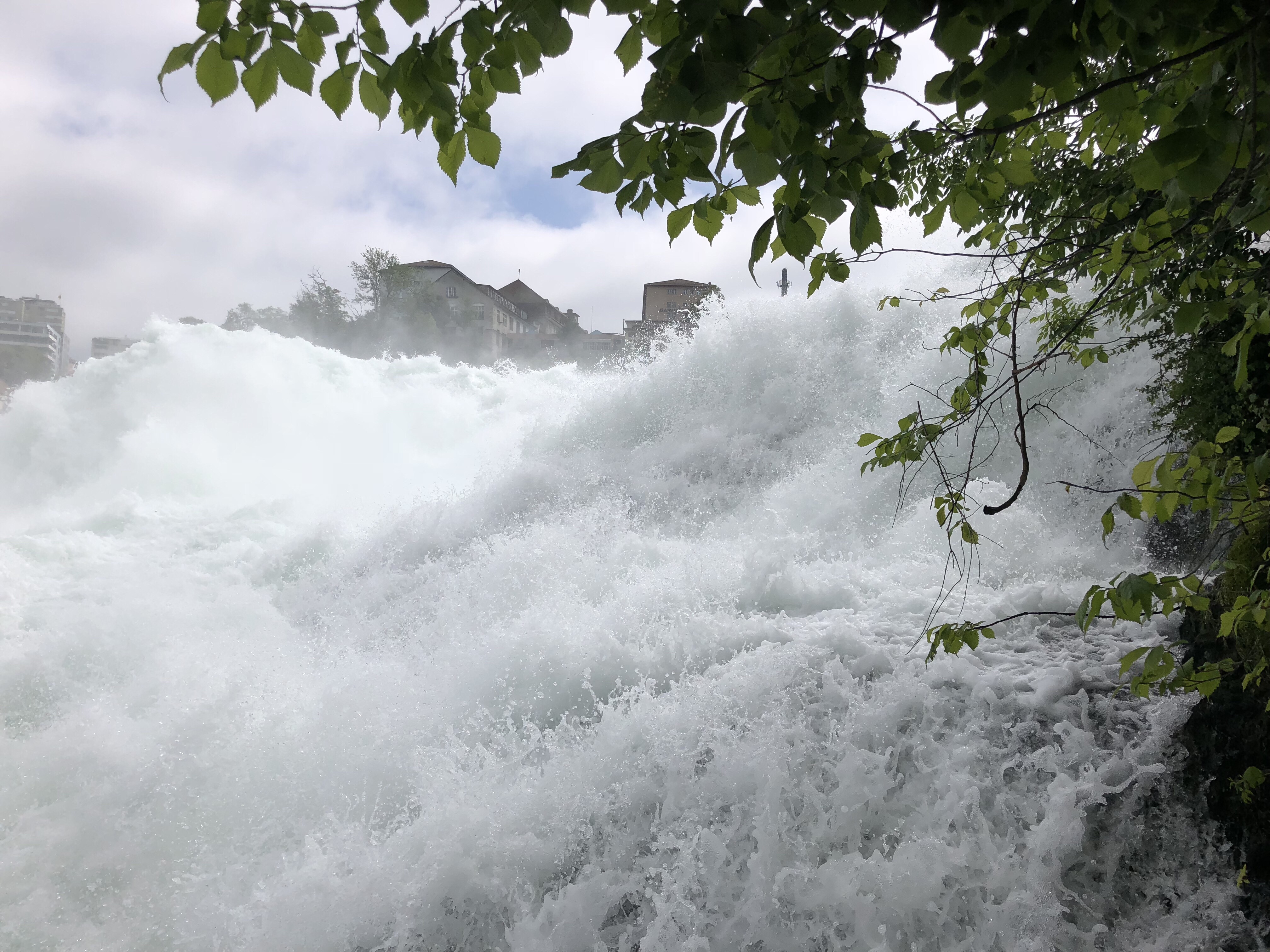 After walking our bikes up the hill overlooking the falls, we decided to press on and find a nice place to eat. So off we went, in search of food and drink. And instead of food and drink, we found hills and more hills! It was about 20 miles of hills…. long hills and step hills! Some were in the hill side forests on gravel trails. And what do you think would happen just after leaving the woods? Another flat tire!!! And that took another 30-45 min to fix….
Meanwhile, without eating and drinking, I was starting to cramp up….. back spasm, thighs, calves. I thought about a great friend I rode with once upon a time…. 75 miles into a 100 mile ride I started cramping up. I said "Bobby, I'm cramping horribly!" And he replied "Benny, shut up and keep pedaling. You'll work them out!"
Well, I did then but today was a different story! With about 15 miles to go, we found a Wirtshaus for a break. A Radler Bier, a Wurst Käsesalat shade and a cool breeze helped make me feel better.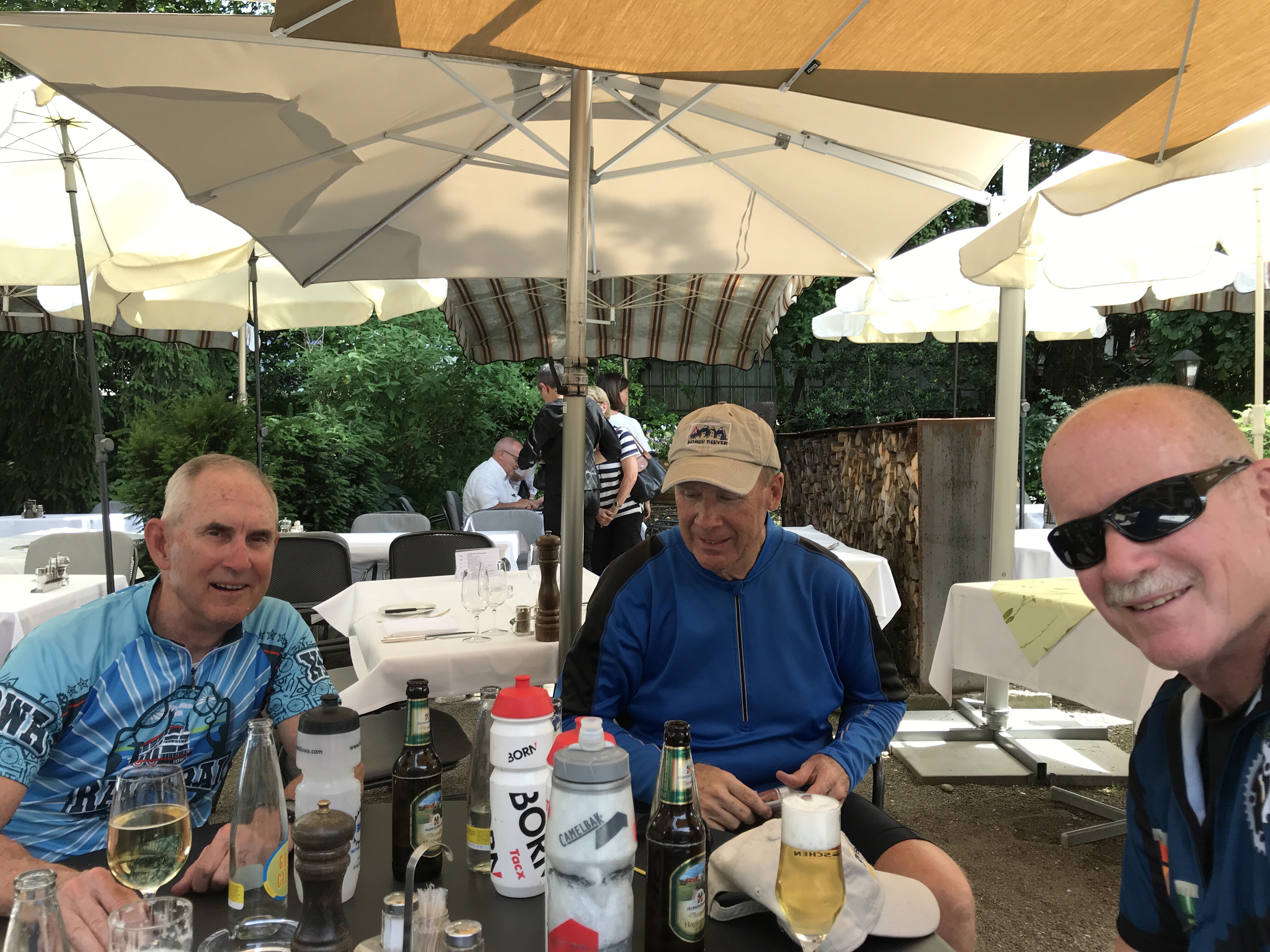 But discretion being the better part of valor, I sagged in. Ed and Kent came and picked me up while the other guys pressed on. They made it a bit later….. but they made it!!
After a shower, a cold drink or two and dinner we got our second wind. But now we're ready for bed and to get rested for tomorrow… Bad Zurzach, Switzerland to Ottmarsheim, France. A nice thunderstorm tonight has cooled things off and made the air smell so fresh!