We loaded the cargo van with our bikes last night so this morning we had a bit more time. Breakfast was at 630 and because it was such a beautiful morning, we ate out on the patio. Blue skies and a cool breeze made for a great way to start the day.
It was a 3.5 hour drive from Frankfurt to Konstanz through some beautiful countryside.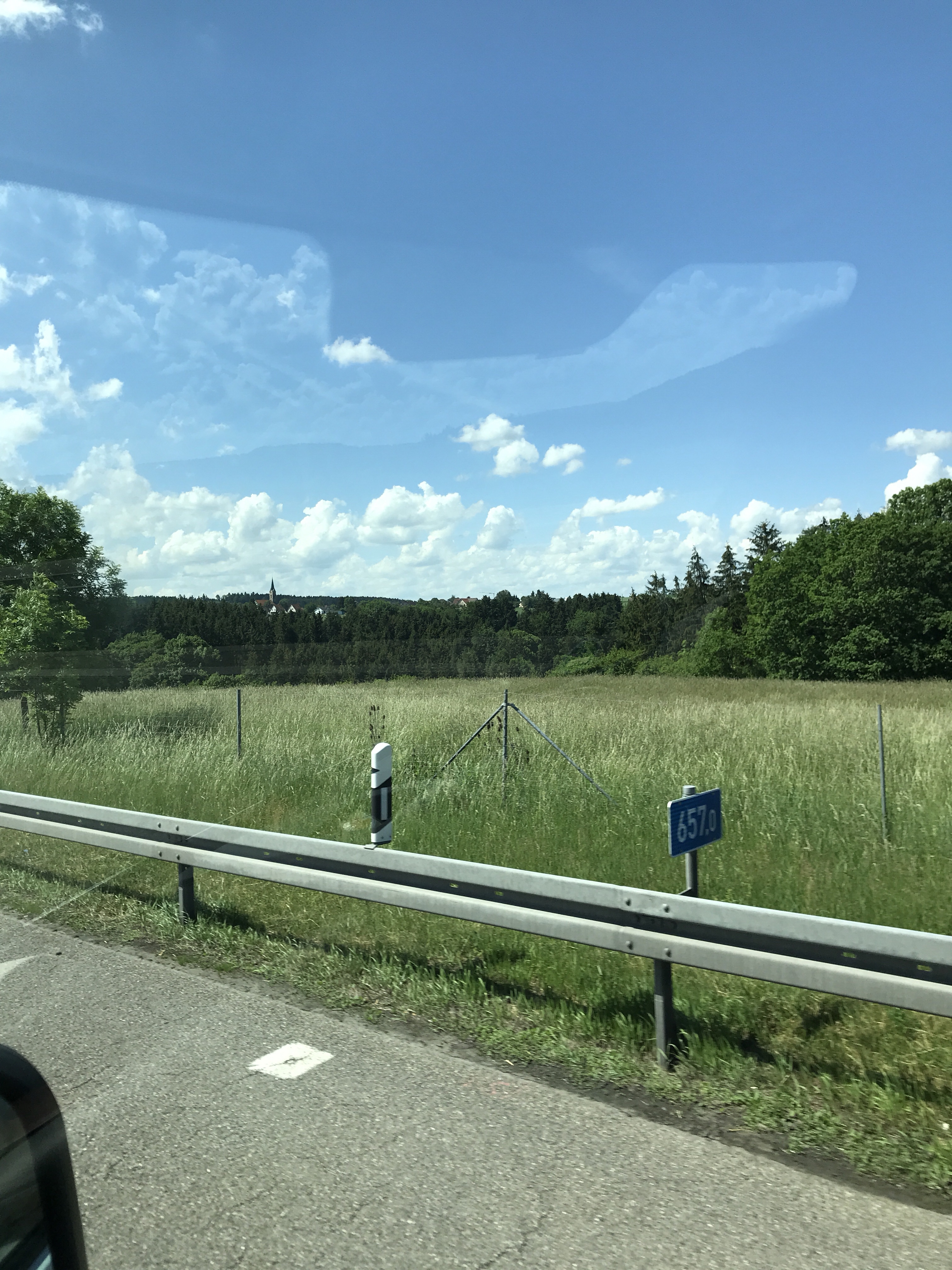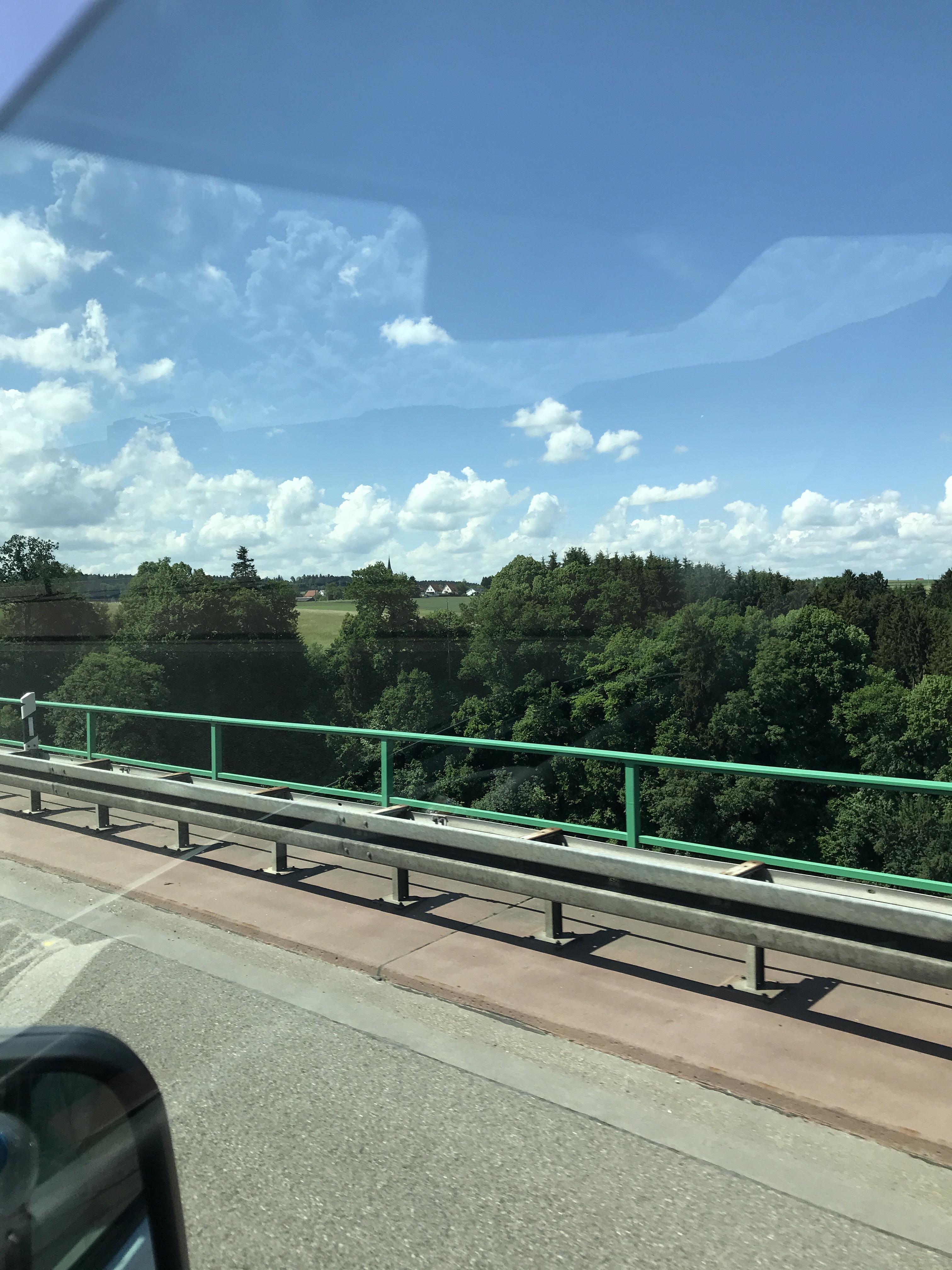 We saw some interesting sights like this…. sorry about the pic but it was hard to snap while moving! No, I didn't take it… I was driving!!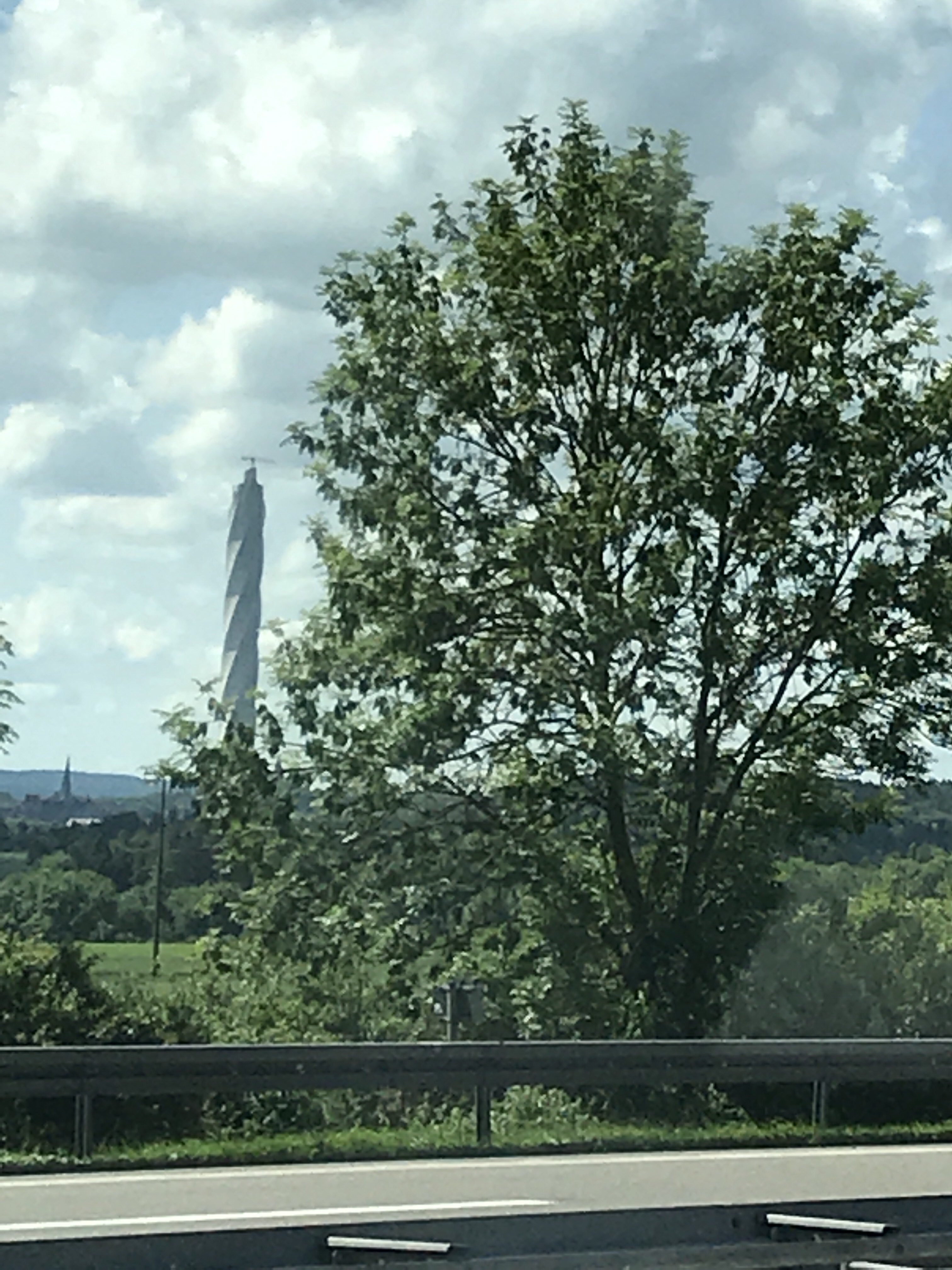 We did pretty well on the trip, arriving 30 min later than estimated.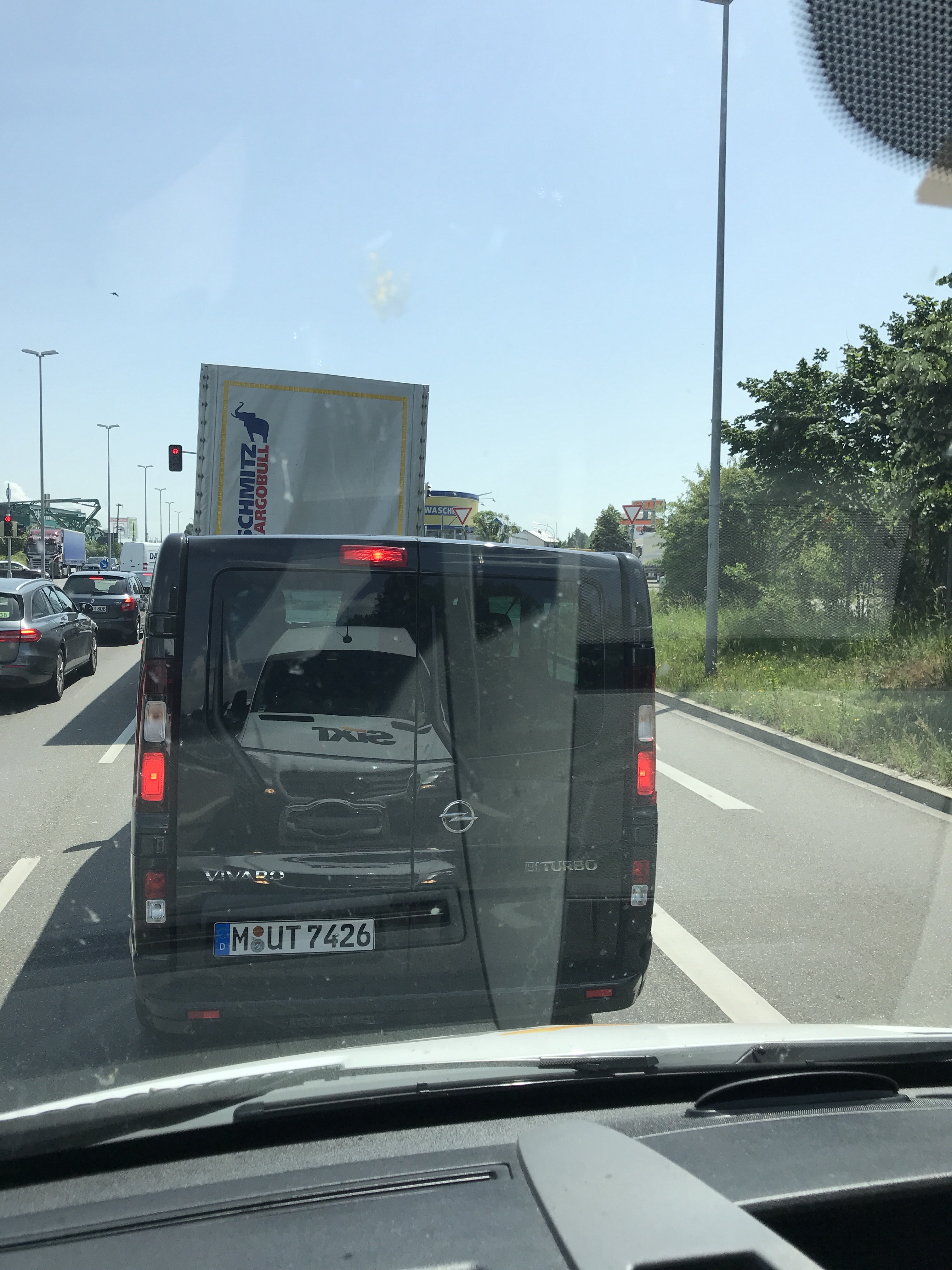 This shows both of us… the passenger van and the cargo van in the reflection on the van.
Konstanz is a gorgeous place, sitting right on the shores of Lake Constance (the Bodensee in German). The Rhine flows into and out of it. And on the other side from us is Switzerland…. and a little way east is Liechtenstein and Austria. We didn't get there this year… maybe next year.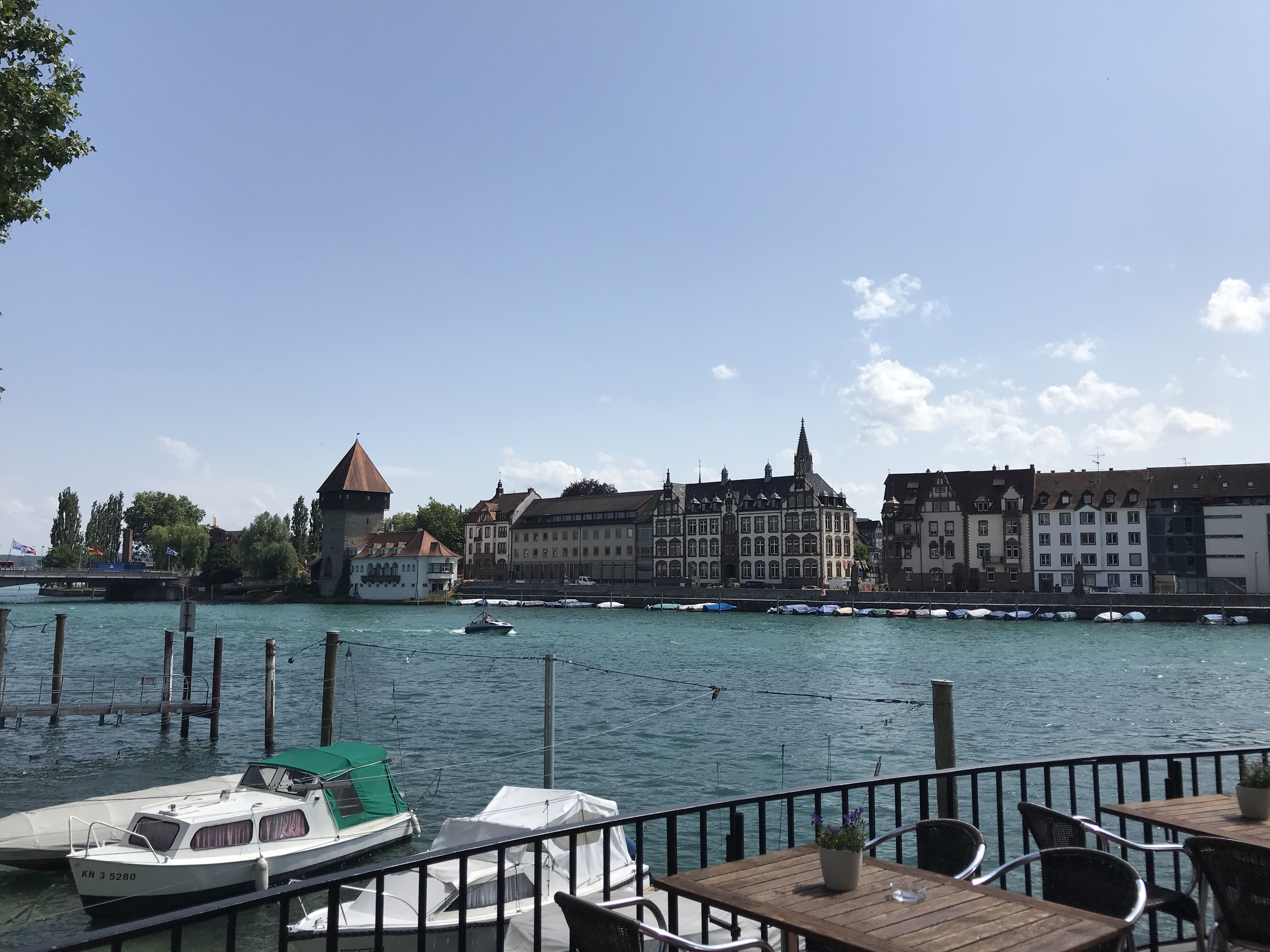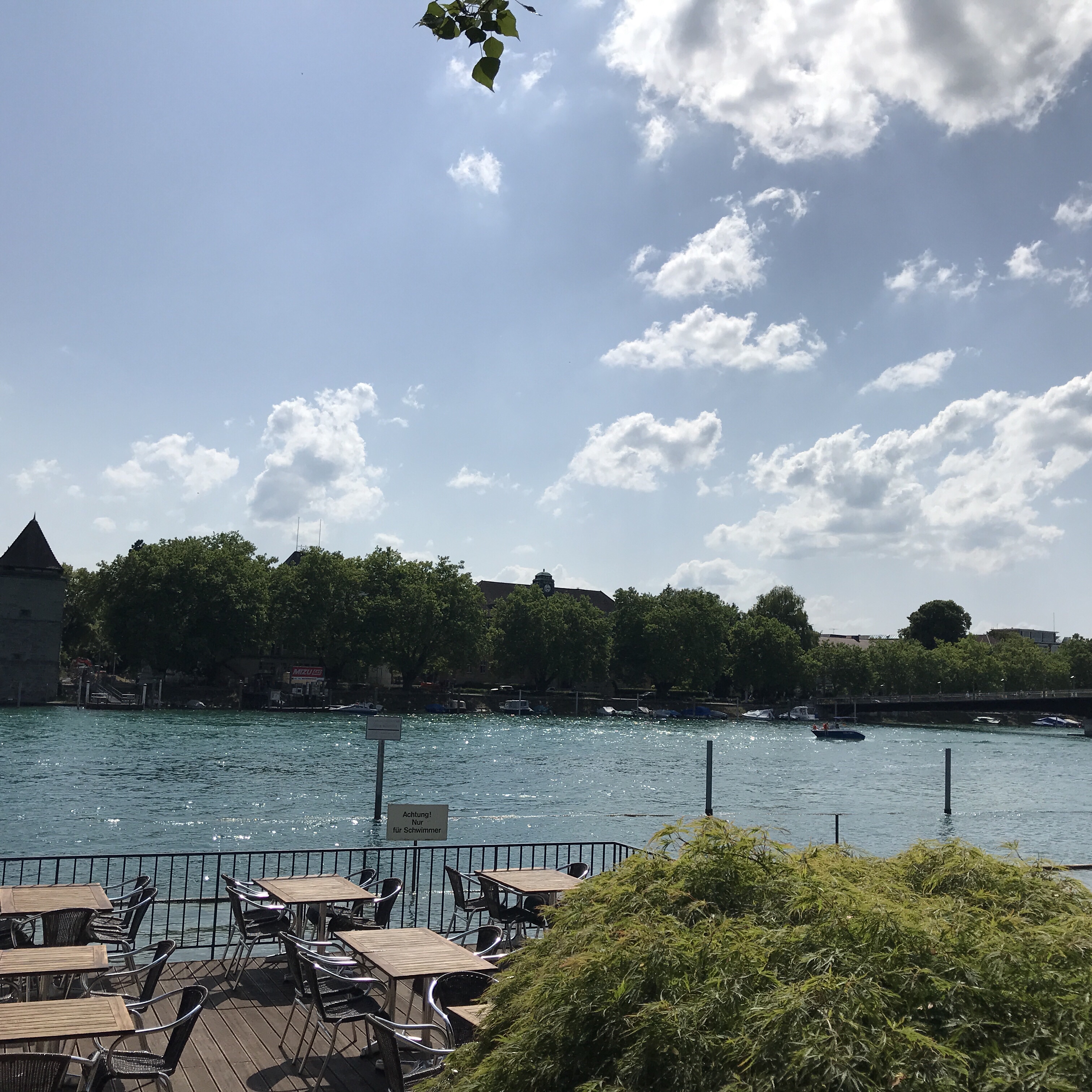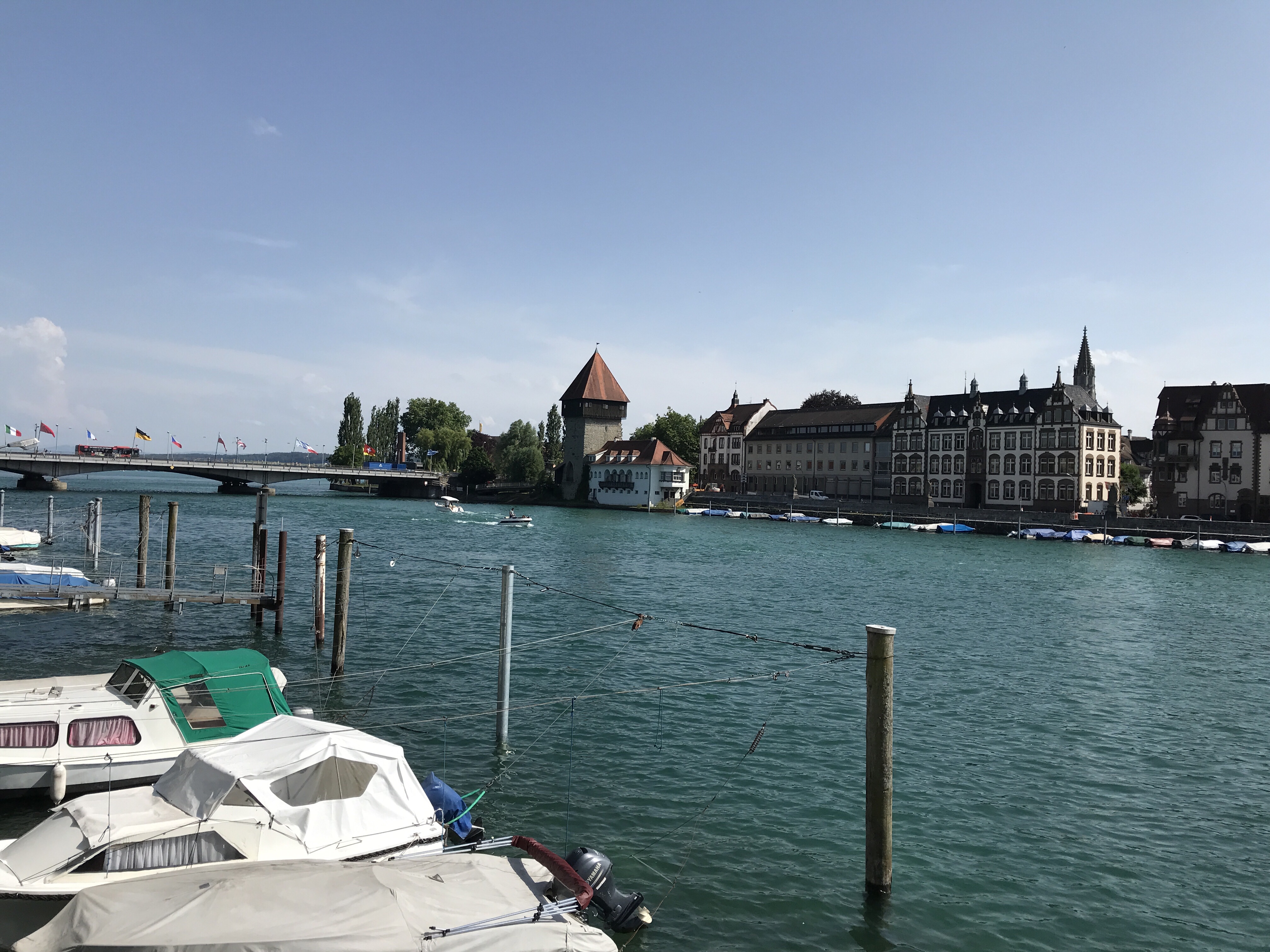 Like I said, gorgeous!
Dinner was at a restaurant across the street from the hotel, the Constanzer Wirtshaus. Nice place with a patio overlooking the water…. and as you can see from the first picture, it's a cycling friendly area!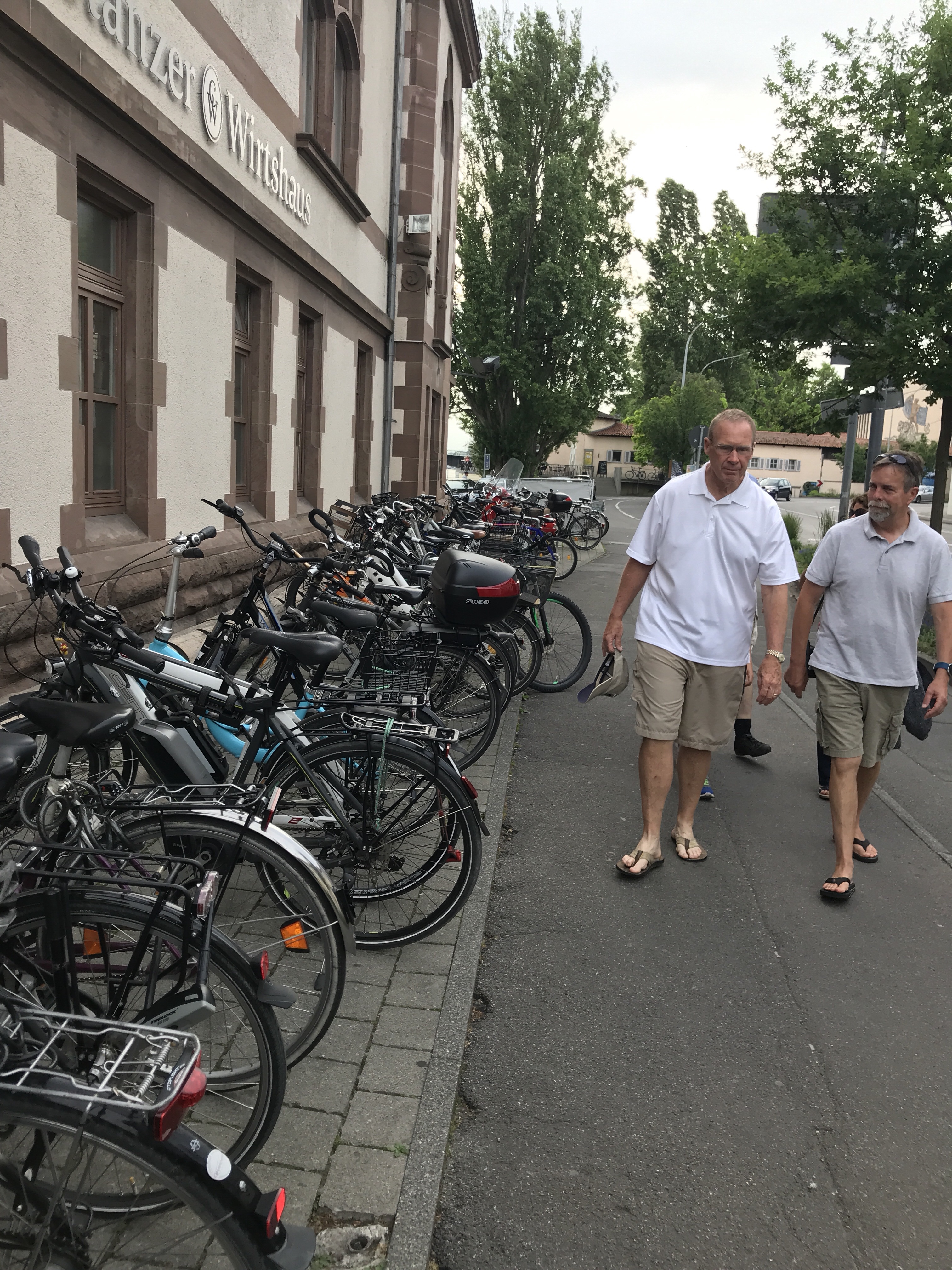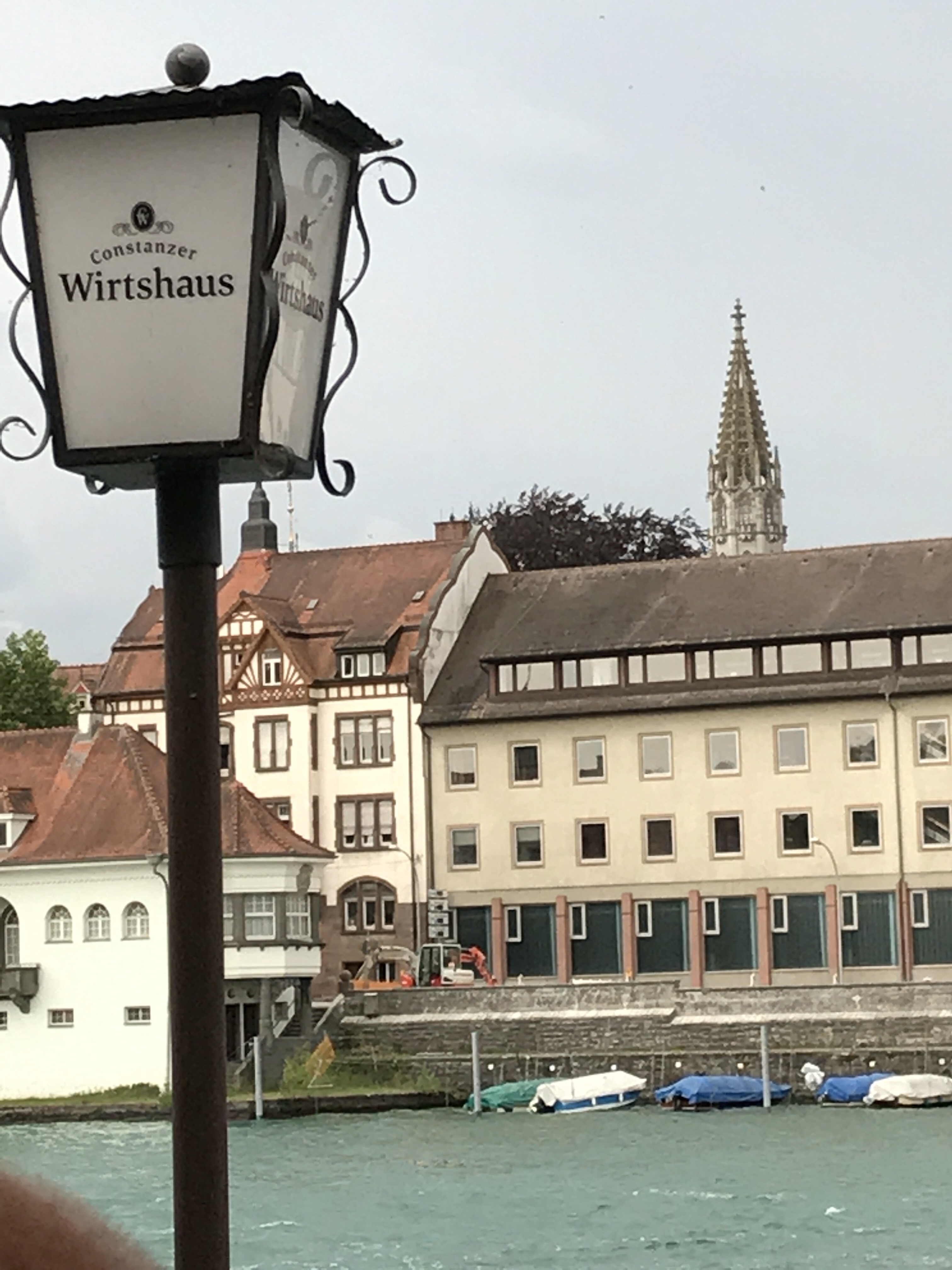 And as we had dinner, we had a dinner cruise go past….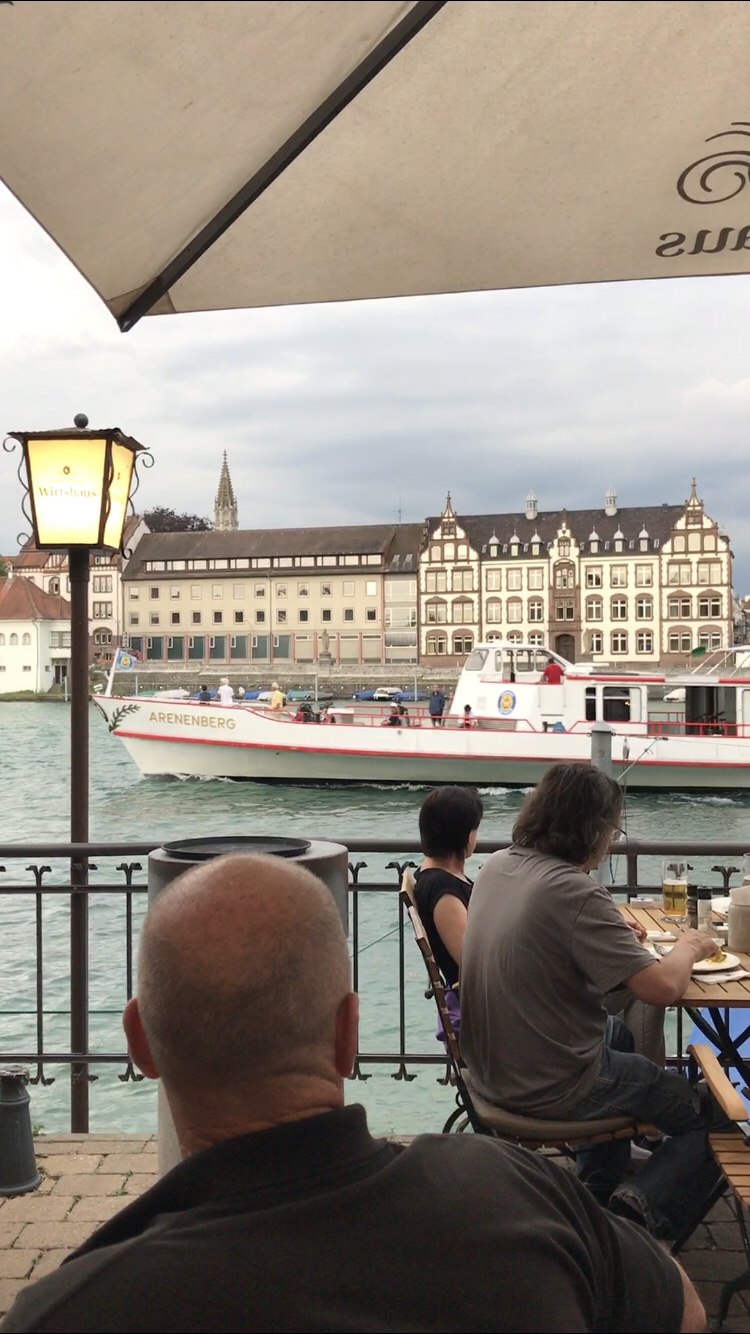 After a great dinner….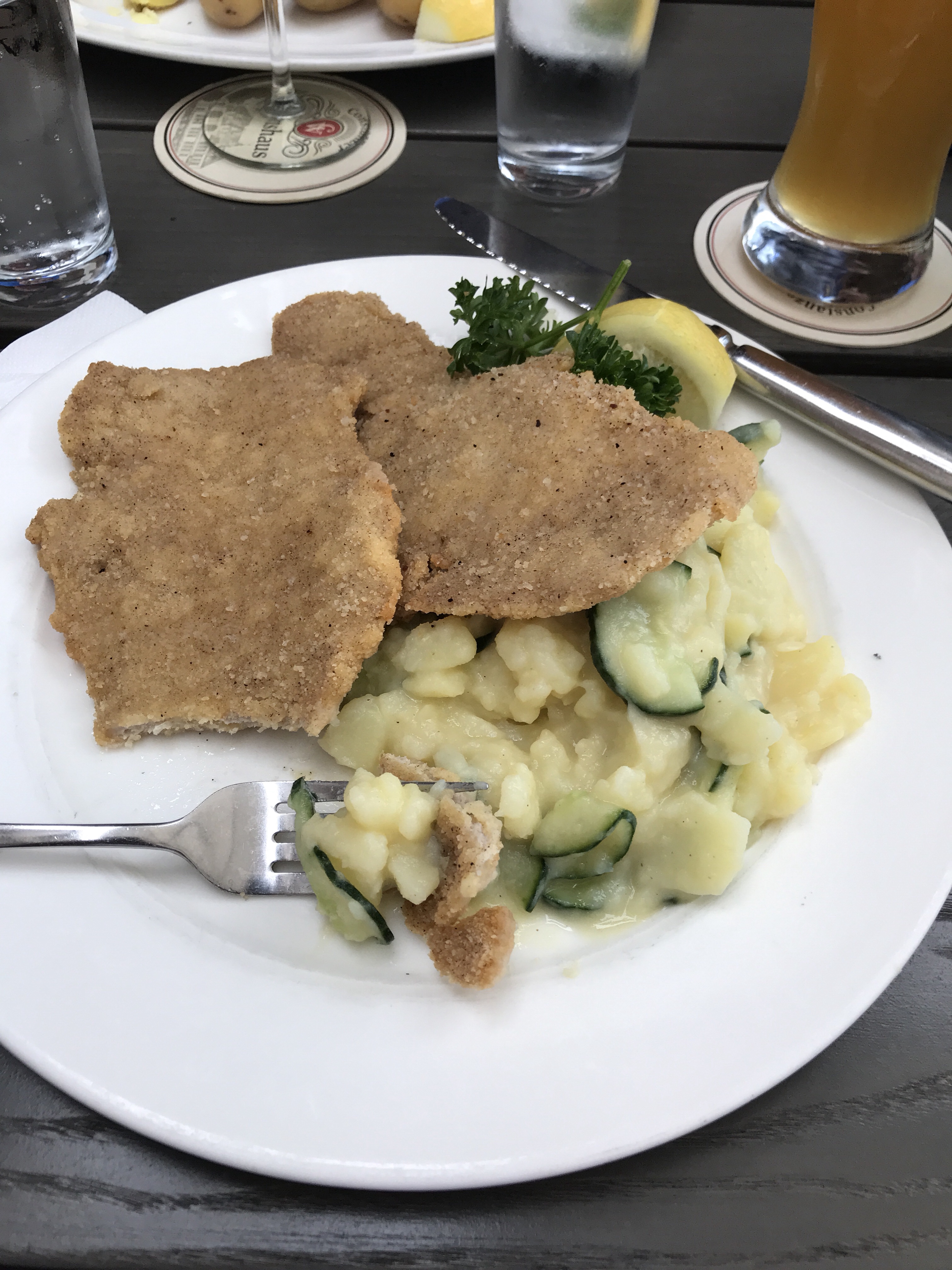 We headed back to the hotel for a good night's sleep before starting our ride tomorrow….. highlights will be riding in Switzerland, the largest waterfall in Europe at Schaffhausen and the thermal baths in Bad Zurzach.