The flight from Detroit was uneventful….boarded the plane, got settled in, took a nap at takeoff. Then dinner was served. While eating dinner, I started watching a documentary about the band Chicago… actually, it was pretty interesting!
It made me want to go back and rip some of my old CDs… but then I realized that I could just stream the songs. Amazing! And I think I have some of their albums still….. yes, vinyl!
Once dinner was done and the plates were removed, I decided it was time to stretch out and maybe take a nap. So I found "Casablanca" as a movie choice, reclined my seat, got comfortable and made it just past the opening credits! The last thing I remember was one of the "Usual Suspects" being shot in front of the poster of Marshal Petain. And I was out….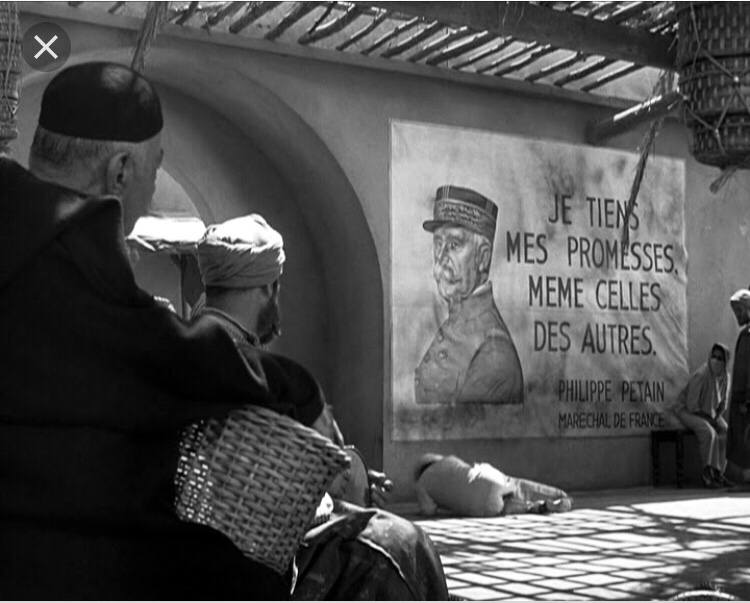 And I slept soundly for at least 4 hours, waking up with 1 1/2 hours left to go! Breakfast was a lovely little frittata and coffee and before you knew it, we landed.
Immigration and Customs were a breeze…. pity we can't emulate the experience in the States. The car was ready too.. an Opel Vivaro. If you ever need a big van, get one of these! 9 passenger with a HUGE luggage compartment in the back. I'll definitely be looking for this again on future trips!
I had to wait for one of the guys to arrive but Marsh made it right on time and by 1145 we were off. While I was waiting, I had to try some pastries and a cup of coffee.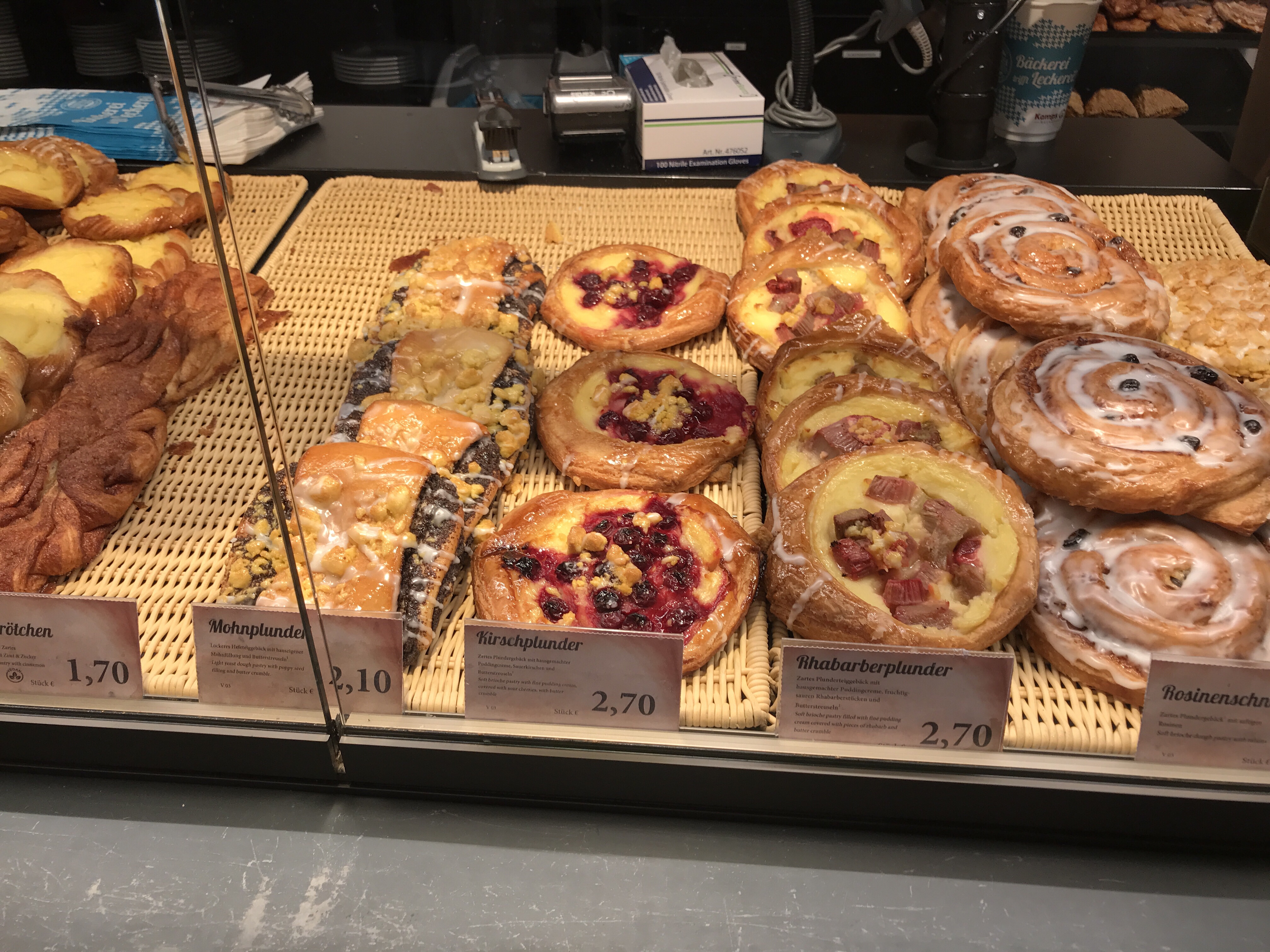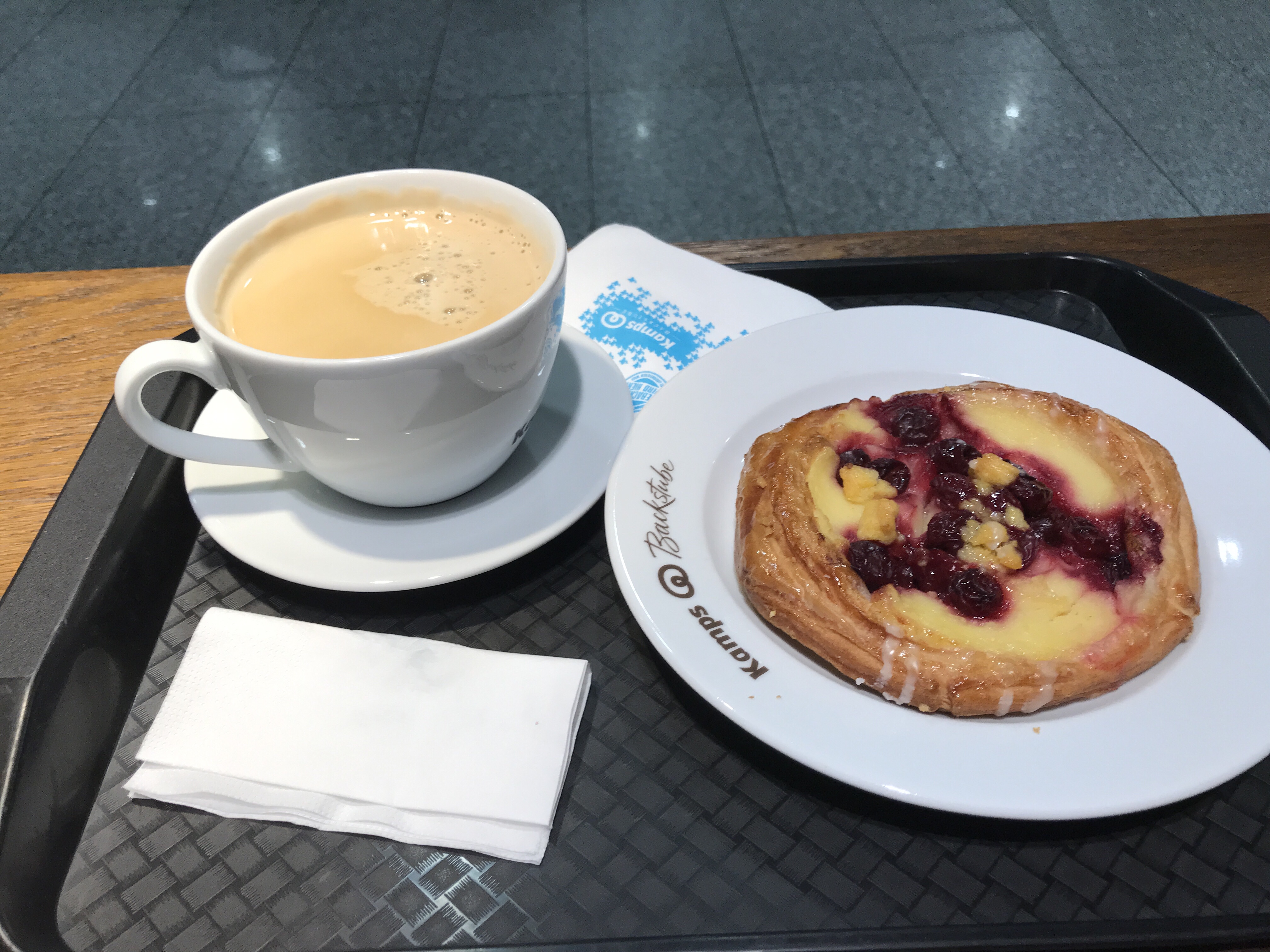 We had to go to a small town 2 hours east of Frankfurt so I could pick up my bike. I store it there because it is on the way to our usual start town of Bayreuth on the Main Radweg. But this year, since we are riding the Rhine, it's an extra trip. But I don't mind because It's always nice to go see Gerlinde because she is so nice to store my bike. And as thank you, I typically take her and some family and friends out to dinner. We had a great meal tonight…. I had pork shoulder with potato dumplings and sauerkraut. Delicious!!!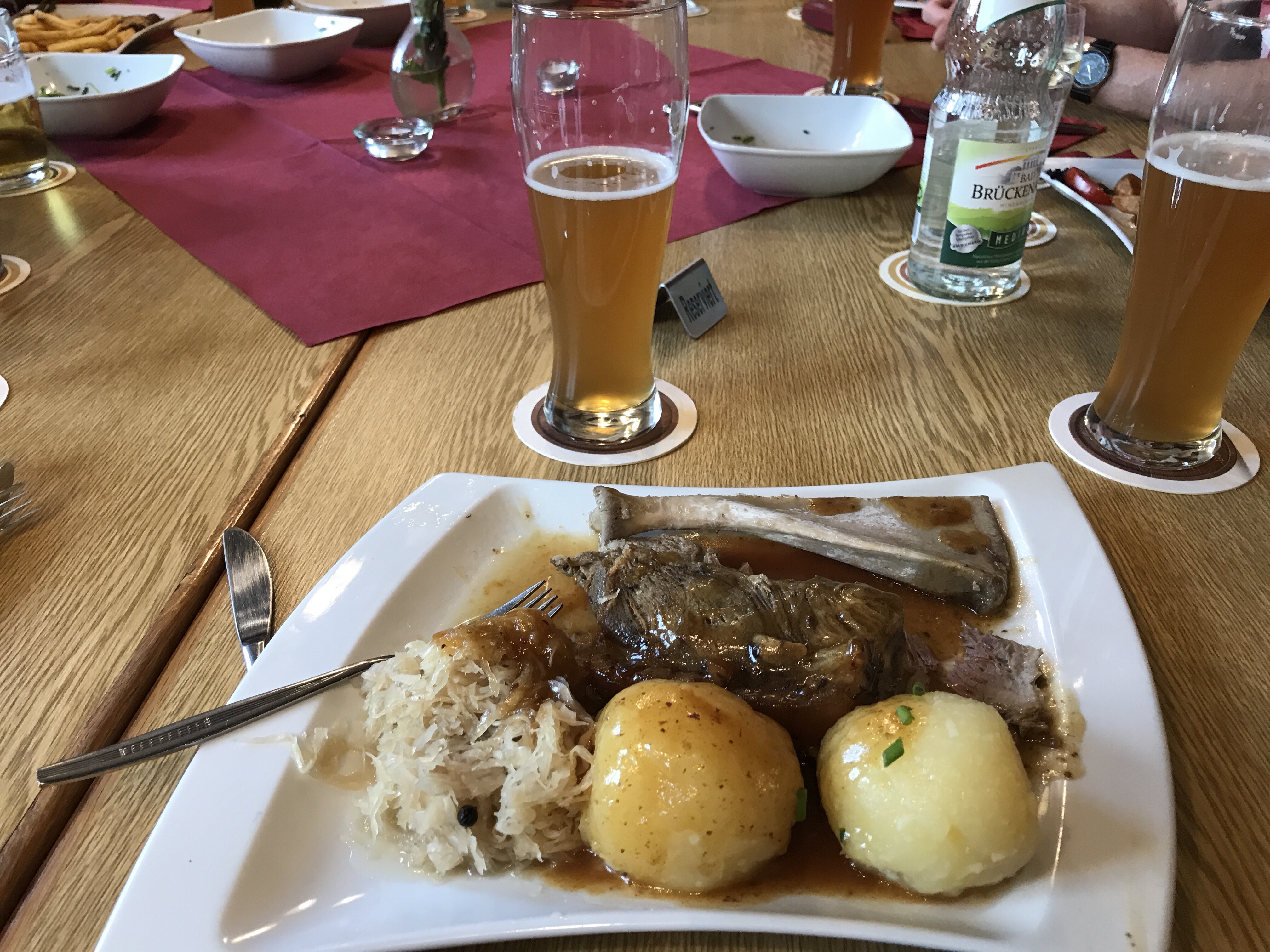 We are overnighting tonight in a very nice little Pension…. Pension Amanda. They have a nice place with gorgeous gardens and a biergarten as well! Could be a new place for overnights!!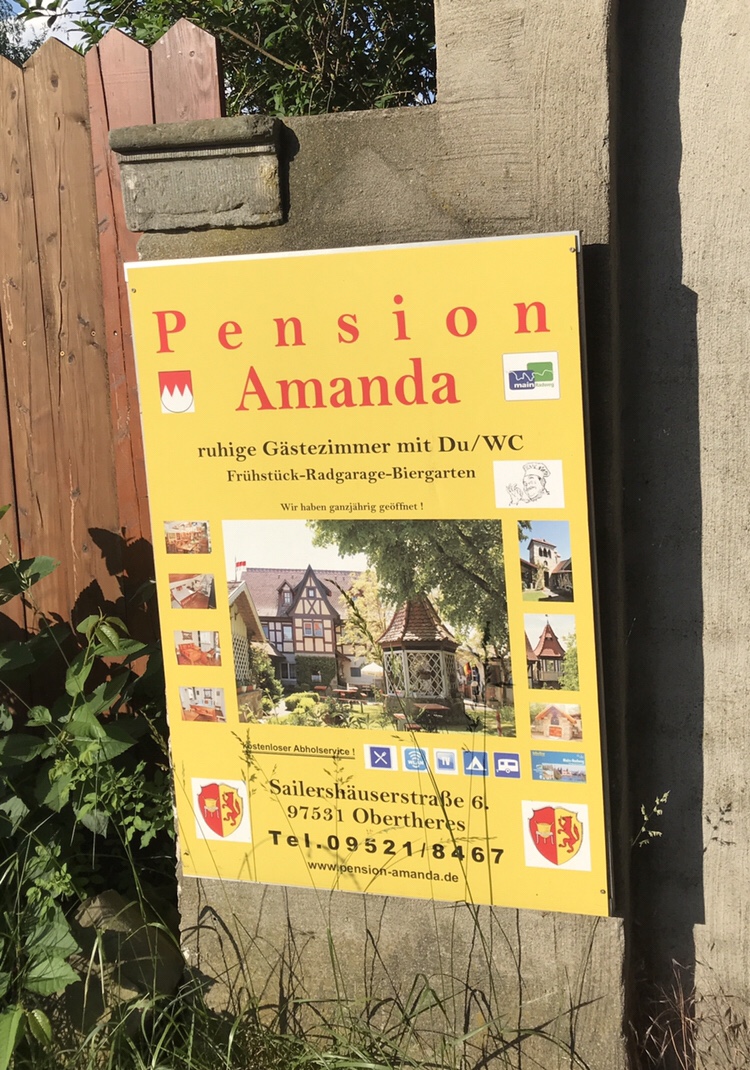 Tomorrow, back to Frankfurt early to get bikes and people before leaving for Konstanz on Wednesday.