Today was an early morning… 6 am wake up. We repacked and loaded the van before breakfast. A hard boiled egg, brötchen (hard roll) and assorted meats was the typical Frühstück (breakfast) for me today. Then Marsh and I took off for Frankfurt. We had a couple of traffic slowdowns (ein Stau) so that slowed us a little Bit…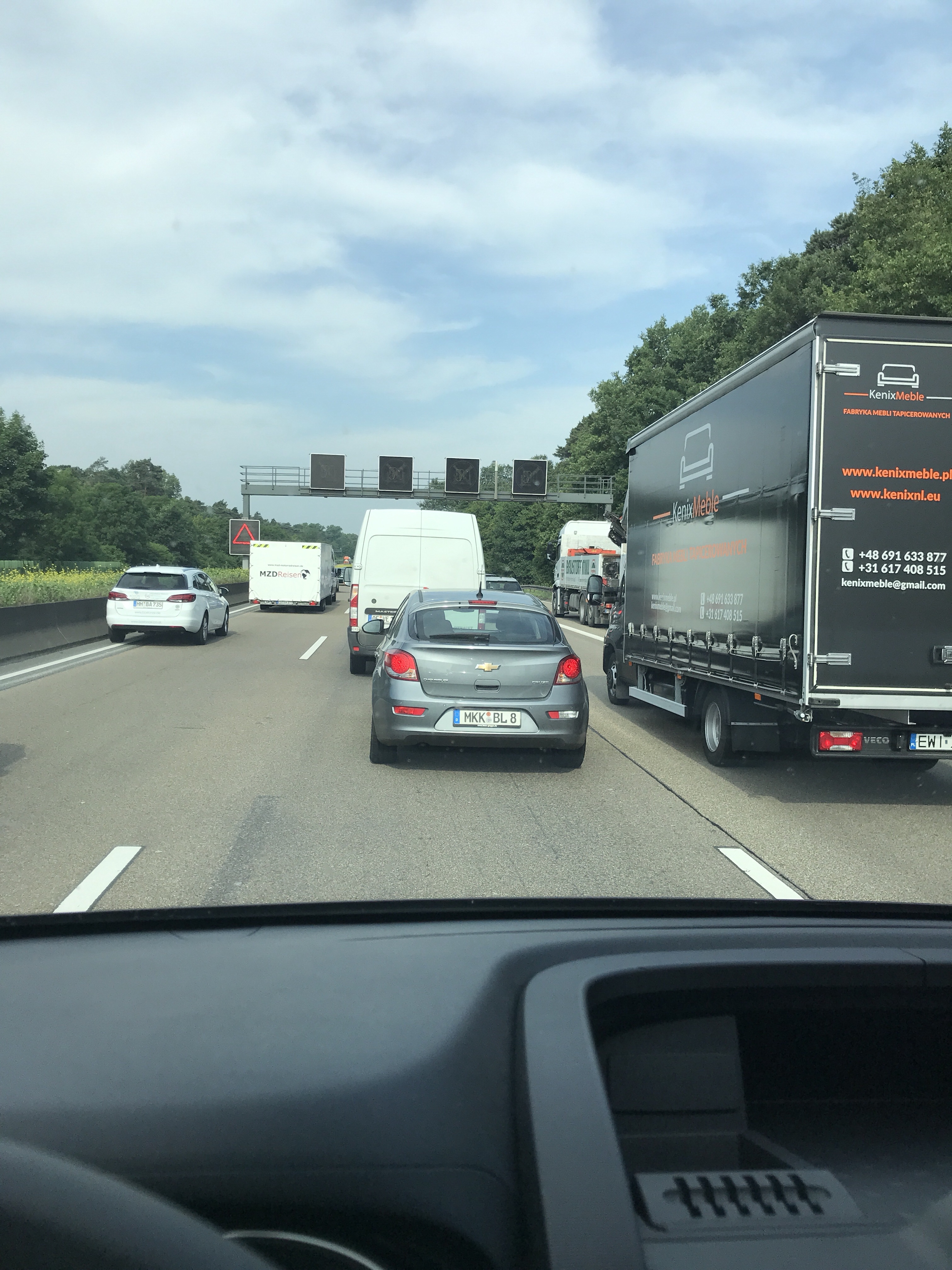 Once in Frankfurt, had some coffee with Craig and Kyle while waiting for Ed and Carey to arrive from London. They got to the hotel about 12 noon and we all got checked in to the hotel, dropped our bags in the room then headed out to get a transporter and the bikes.
We went to Intra Rad und Sport and picked up the bikes we needed from Markus Intra. The Intra Family has been cycling and racing for generations and Markus is always happy to show pictures of his family members riding.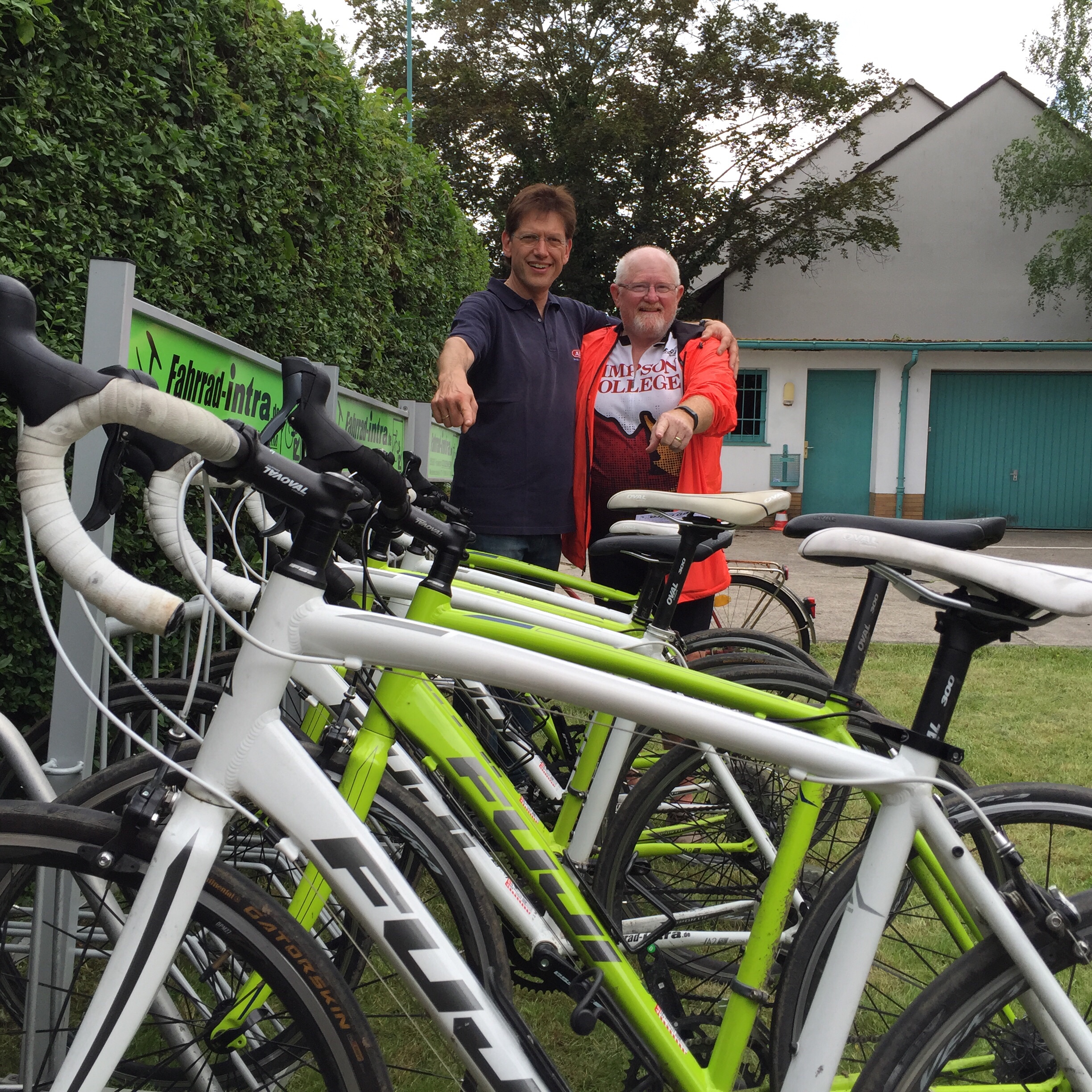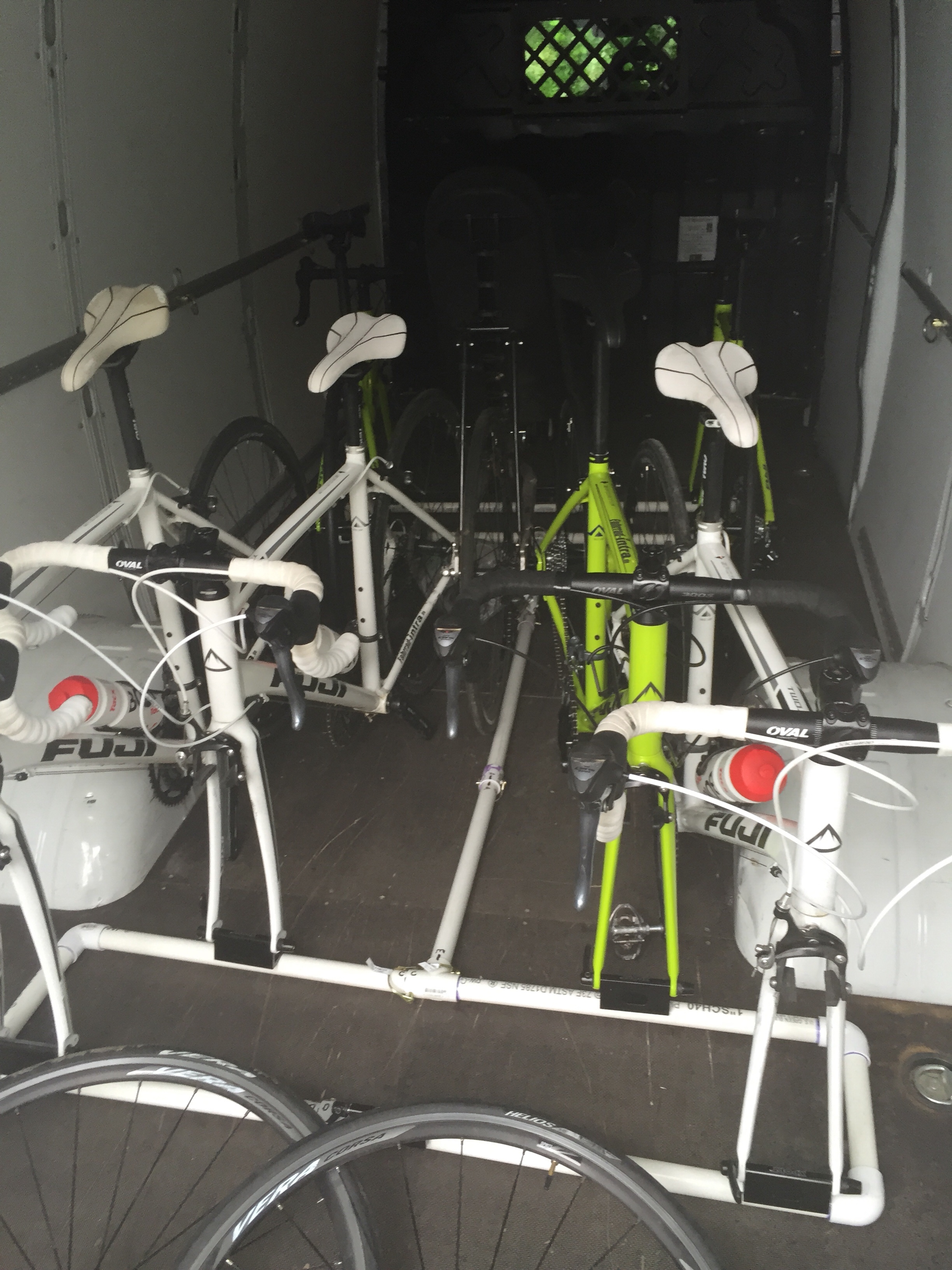 These two pictures, while a little dated, show Markus and our bikes. Note the brilliant design of the portable bike rack for 8 bikes!
This evening, we went to the neighborhood Bistro, Müller Bistro, a tapas restaurant. Many delectable items were on the menu… bacon wrapped plums, chicken pieces with garlic were just a couple of the many items. Me? I had Wiener Schnitzel with fried potatoes…. almost as good as Oma's fried potatoes!!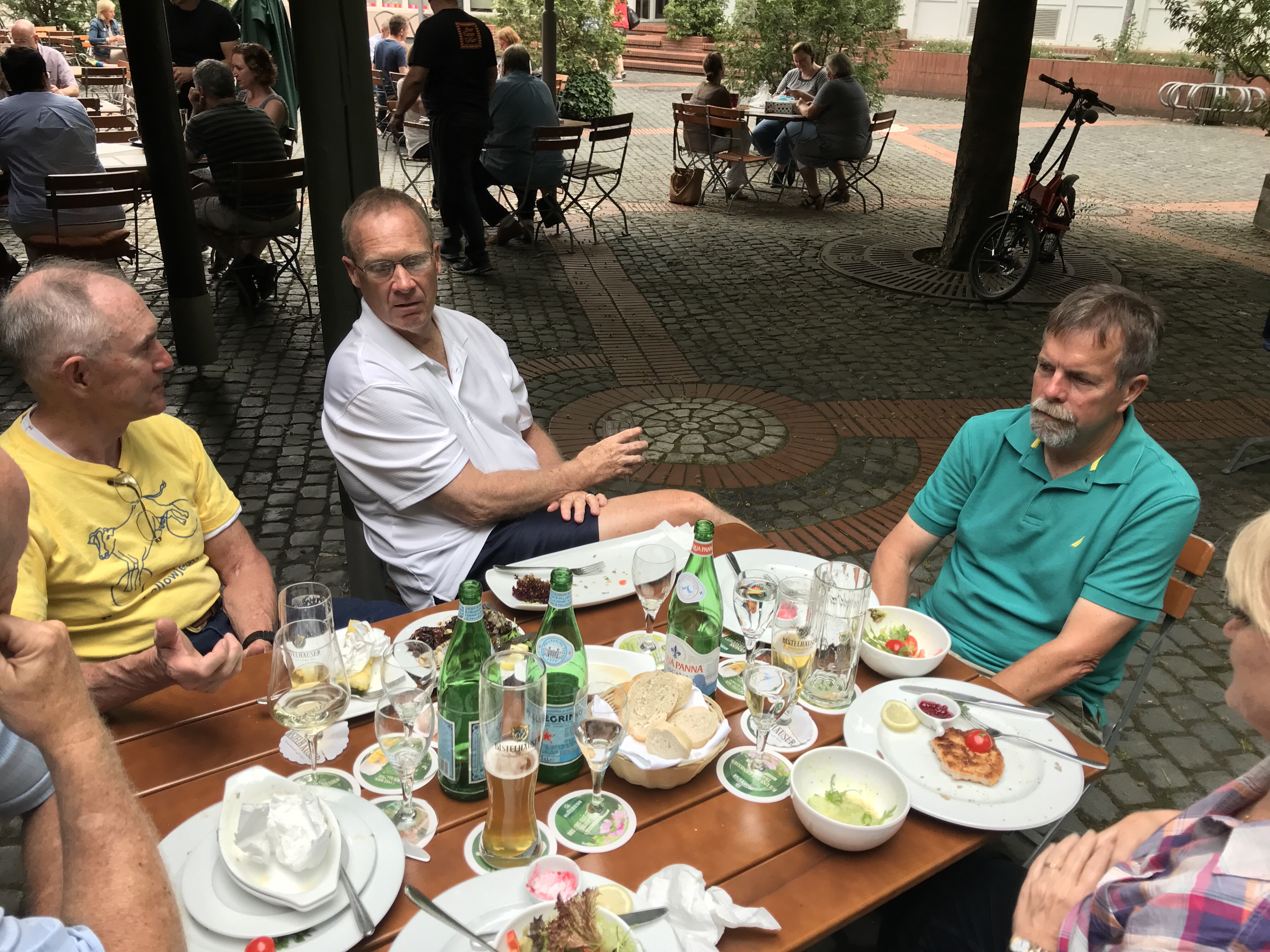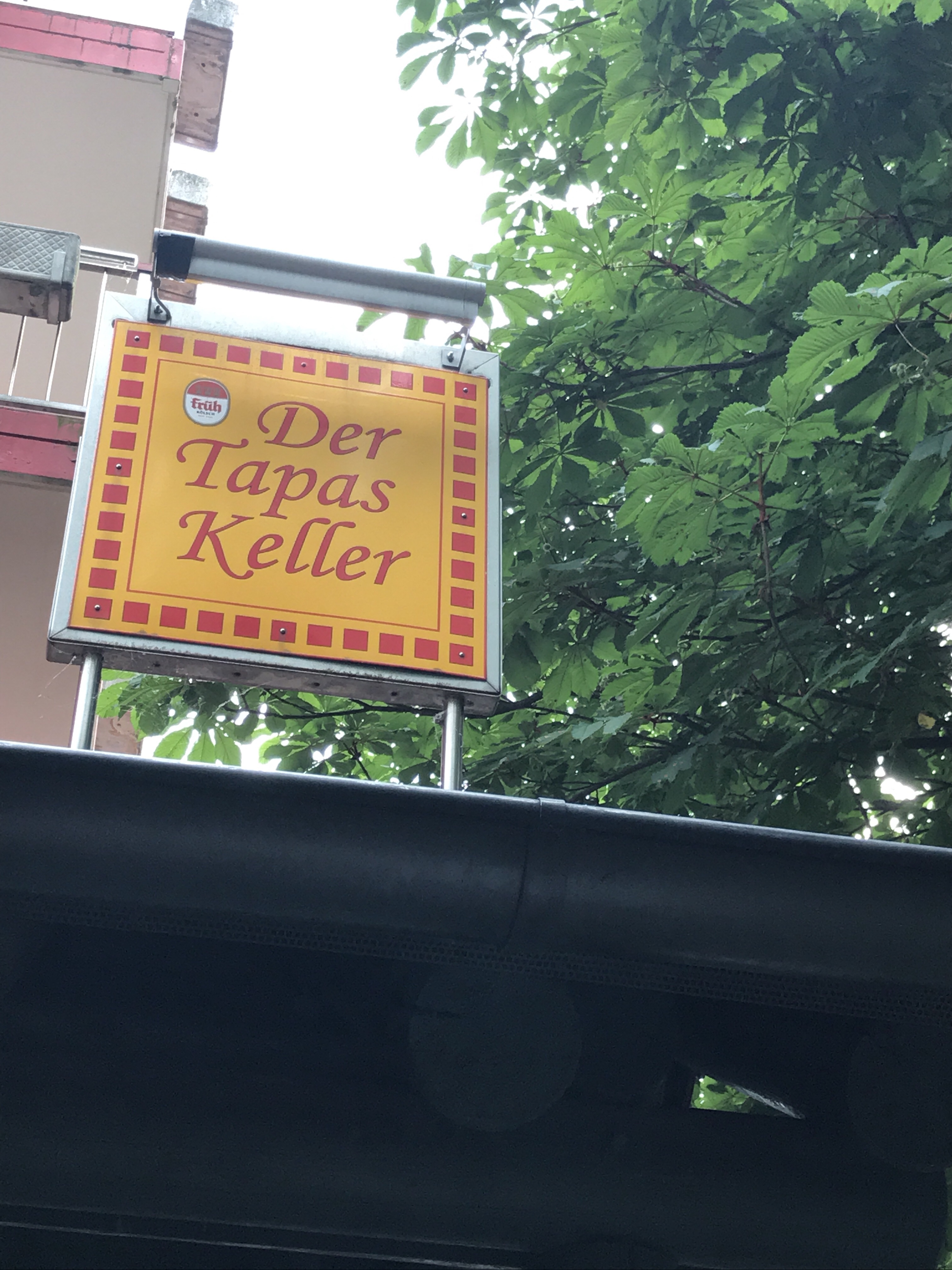 And to close the evening out, we enjoyed a glass of Brombeer schnaps/Likör (Blackberry schnaps) made by Maria and Günter Muth. Es schmeckt sehr gut!! (It tastes very good!)
Tomorrow we will caravan to Konstanz on the shores of the Bodensee (Lake Constance).