WOW!!! Simply WOW!!! Who would have imagined that this day would be one of my more memorable rides ever! I never would have believed it! So why was this so memorable? Read on, Dear Reader!
Well, the day started with breakfast in Hattersheim before we got everything together, the van loaded and started off. Our first job was to ride 14 miles to the confluence of the Main River with the Rhine River near Mainz. Those 14 miles were very simple… we had ridden that stretch about 12 times altogether. Our previous trips, on that stretch, we had traveled to the river and back to the hotel, not to mention "training rides" on the arrival day. And it was a beautiful day to ride….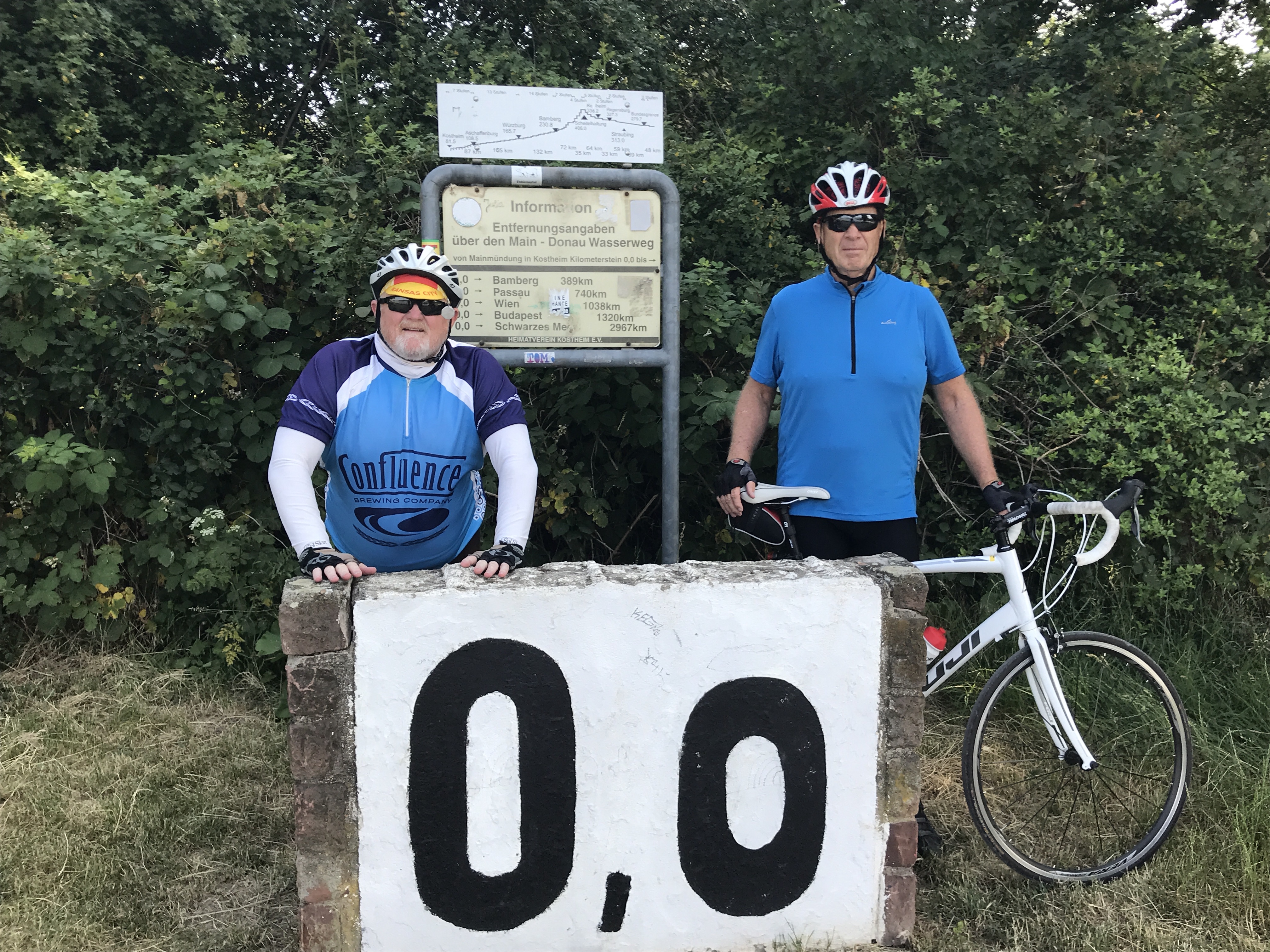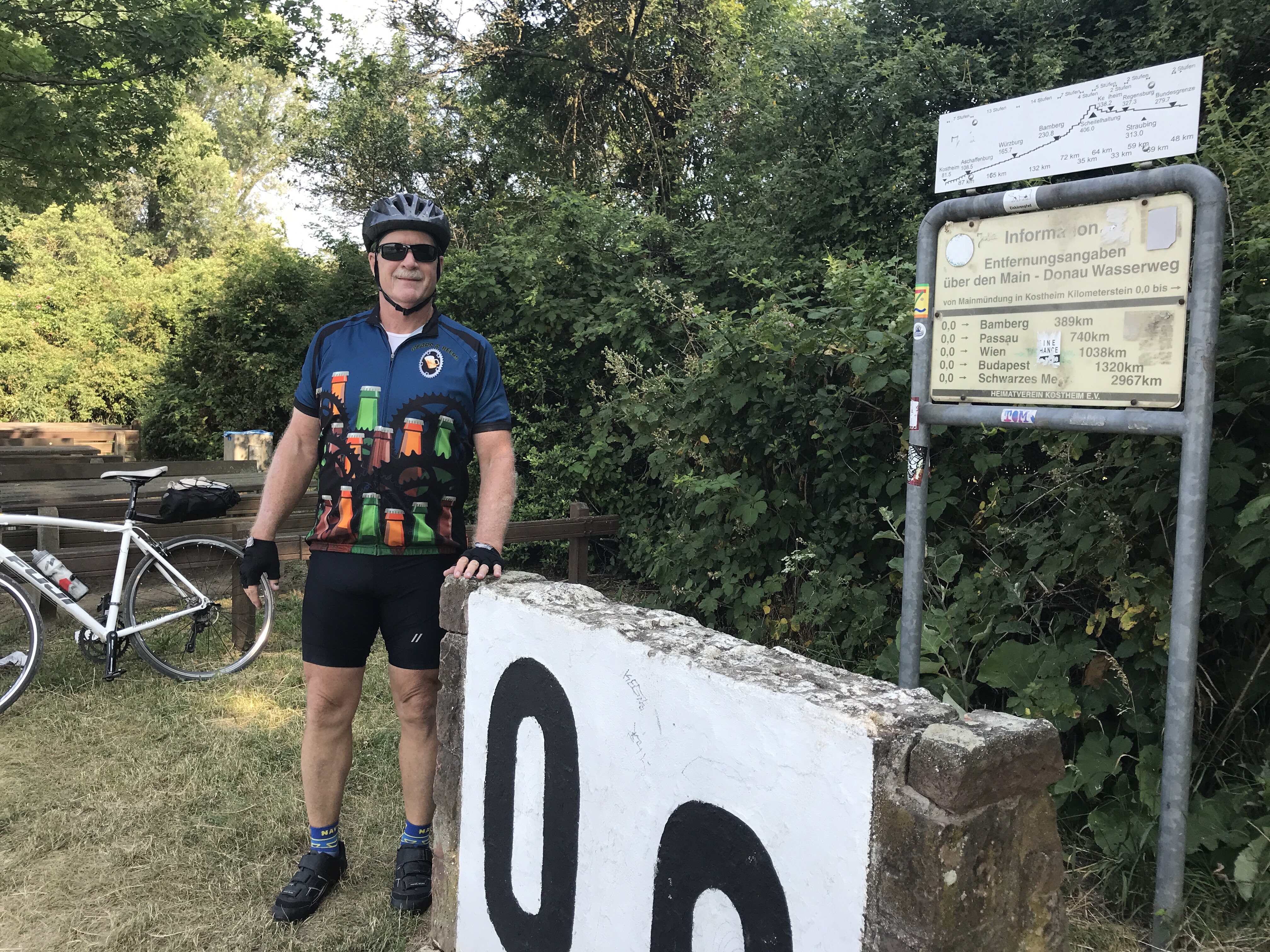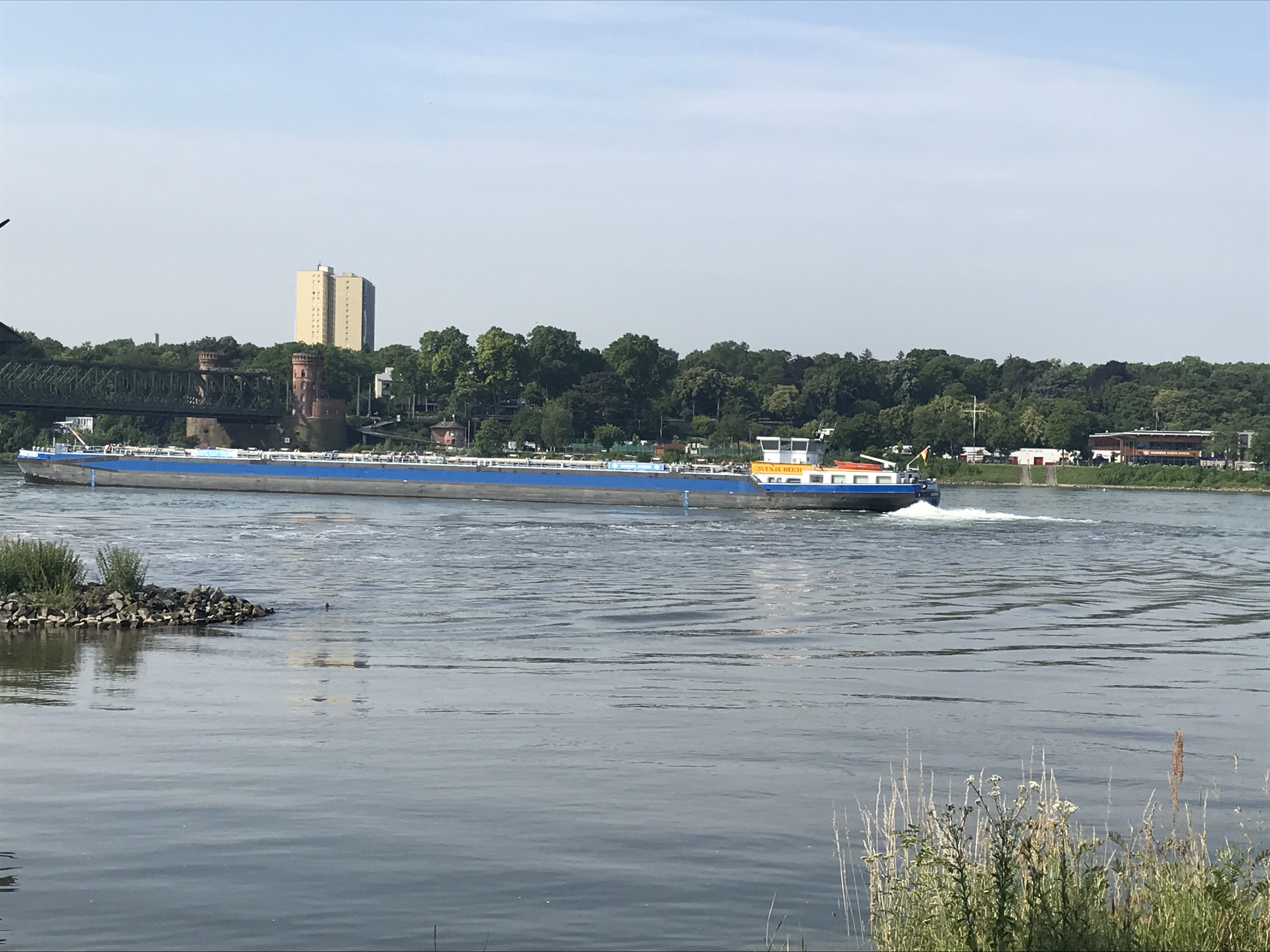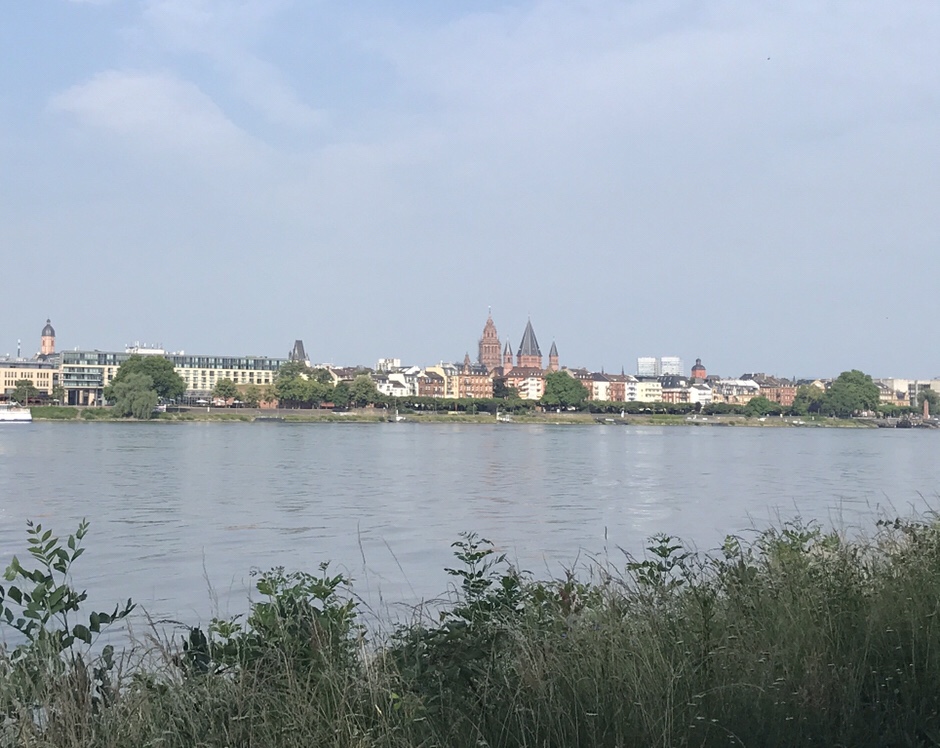 We turned to the right, towards the North. And headed to Mainz proper. We pressed on, buoyed by the easy first 14 miles and headed towards Wiesbaden-Biebrich. There were a couple of detours (umleitung) on our way but not too horrible. A couple of the interesting things were…..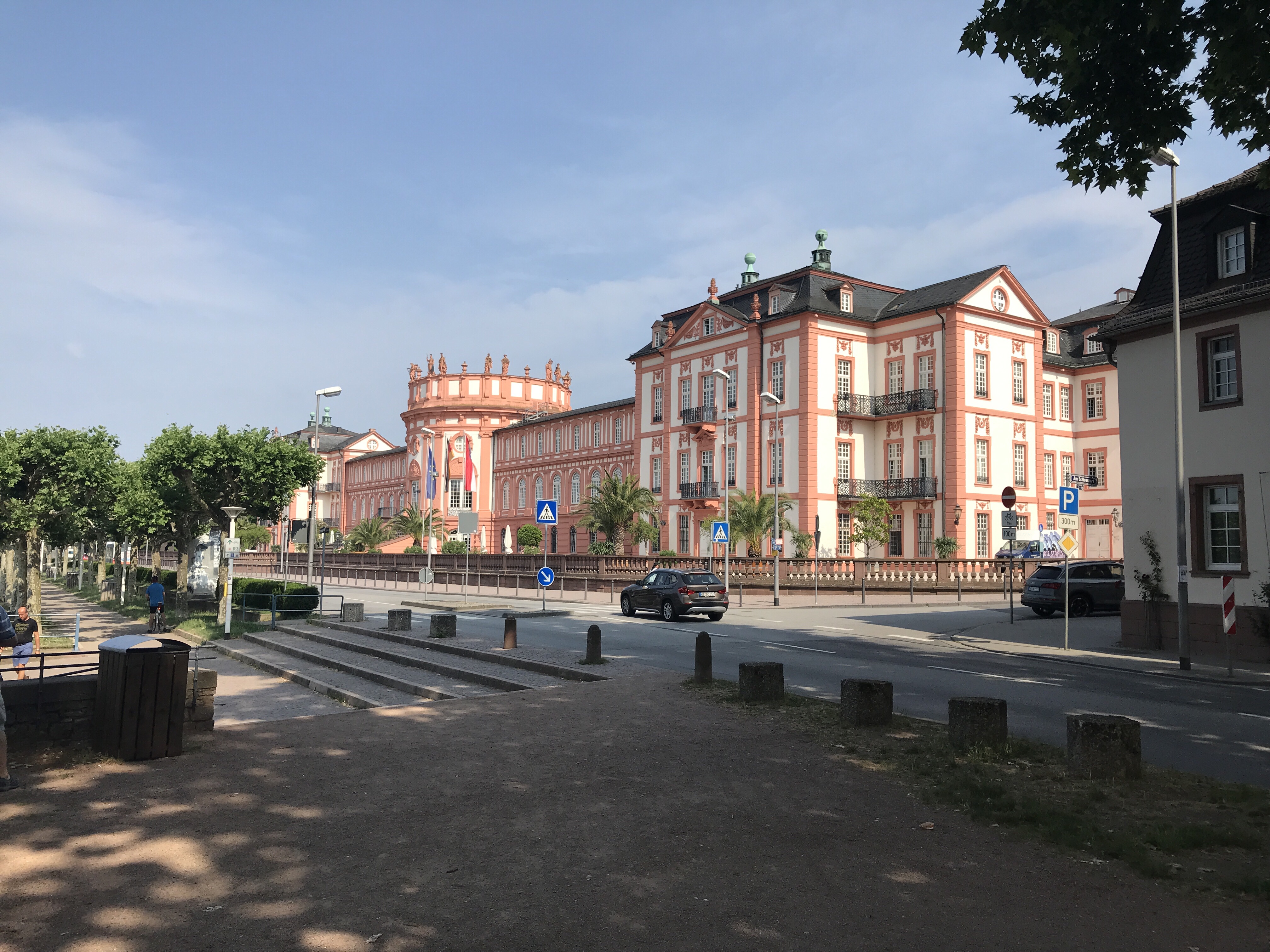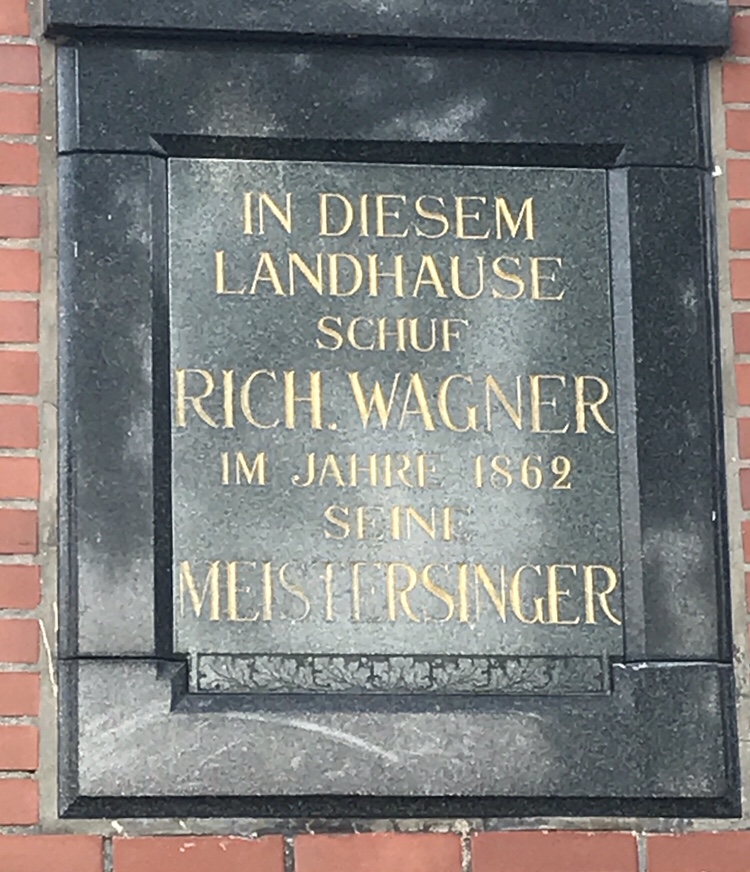 As we continued, the trail seemed to get easier despite the miles…. the next major stop was Eltville where we stopped for coffee…. and a few sights.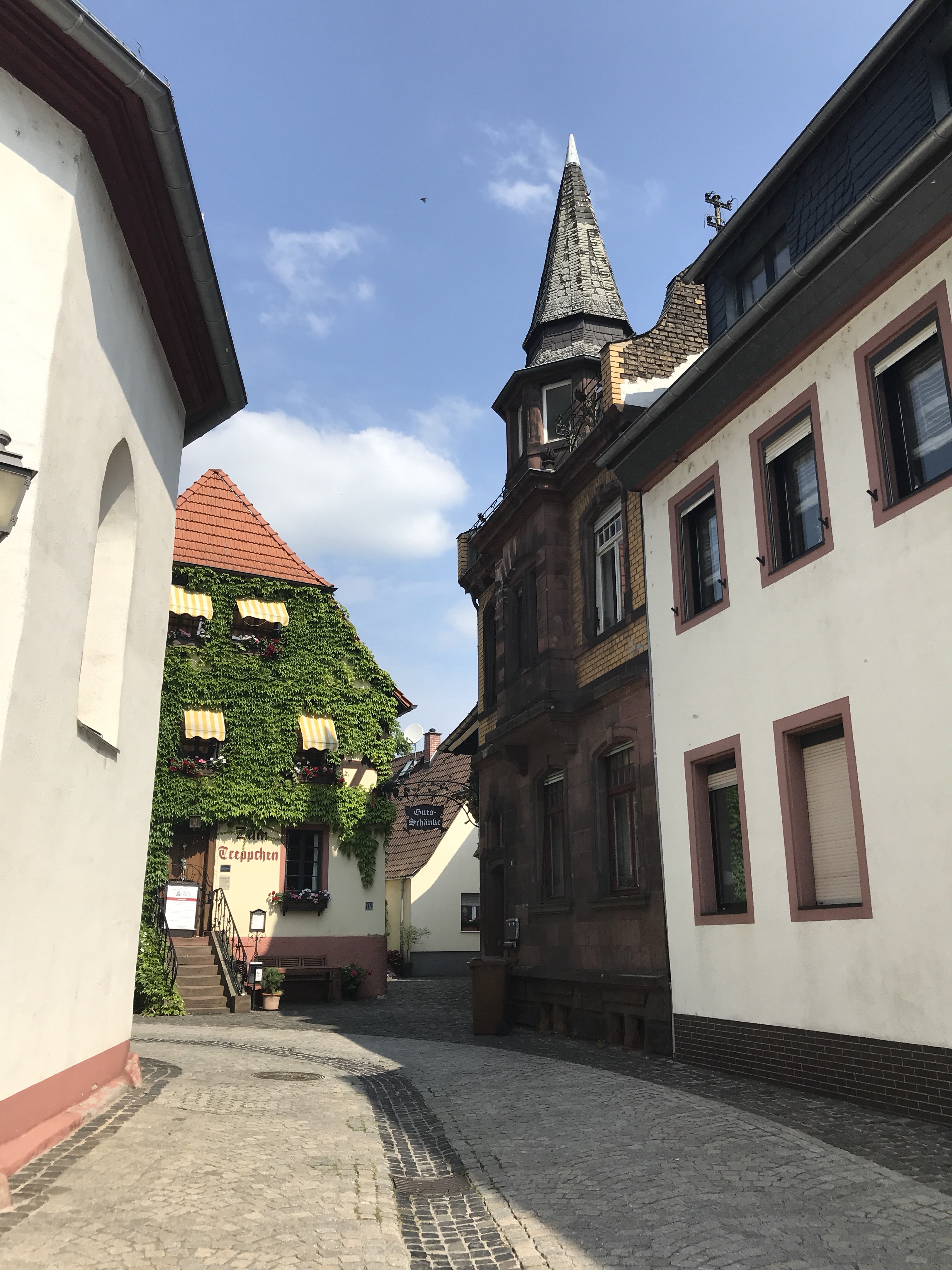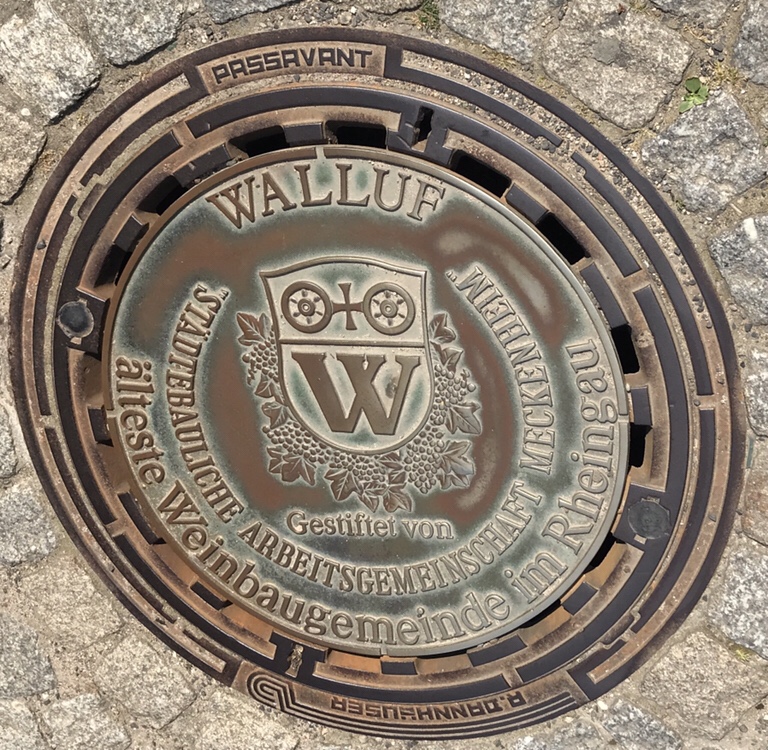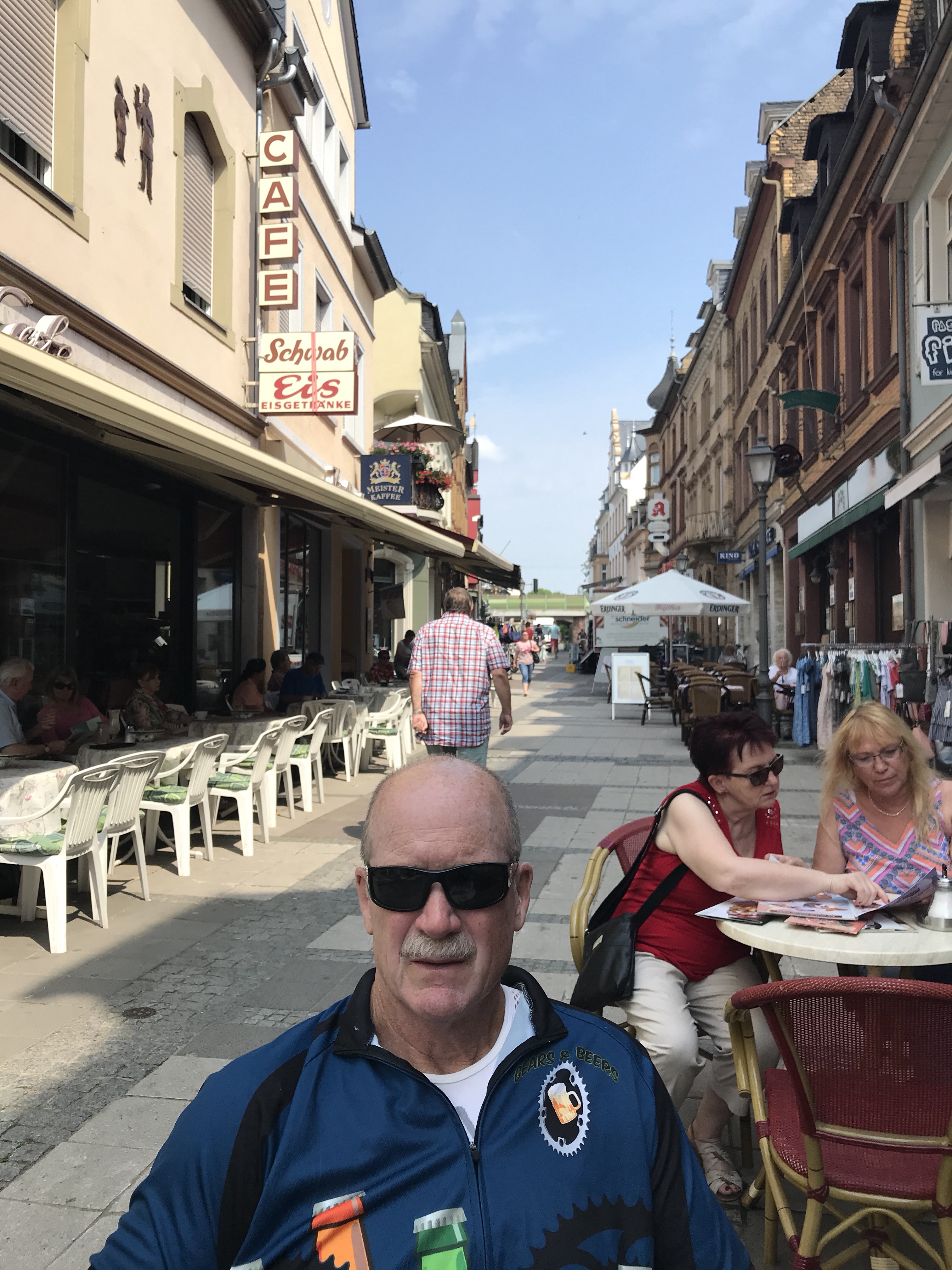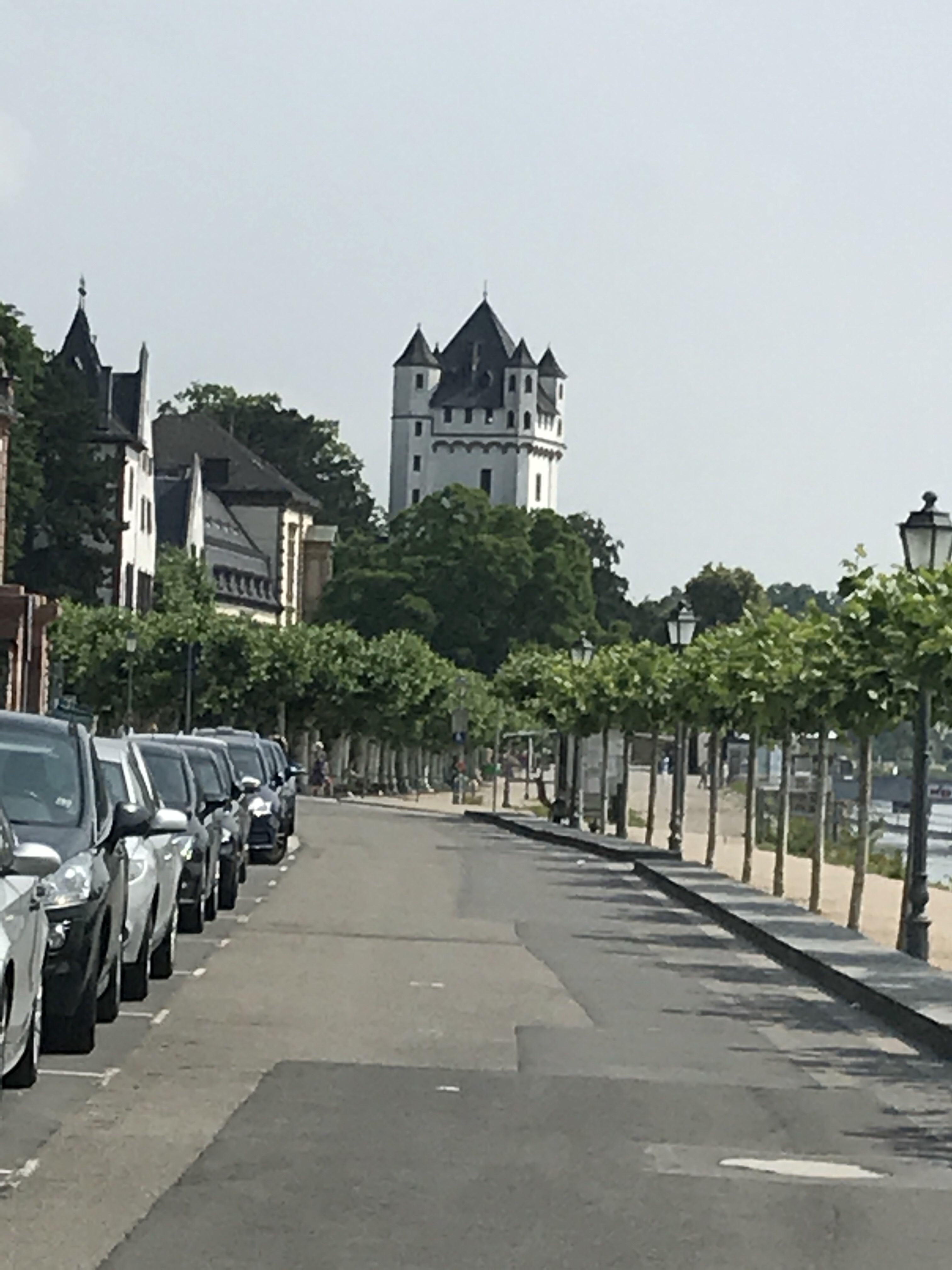 After our break, we continued to the beautiful town of Rüdesheim where we would cross the river… by ferry.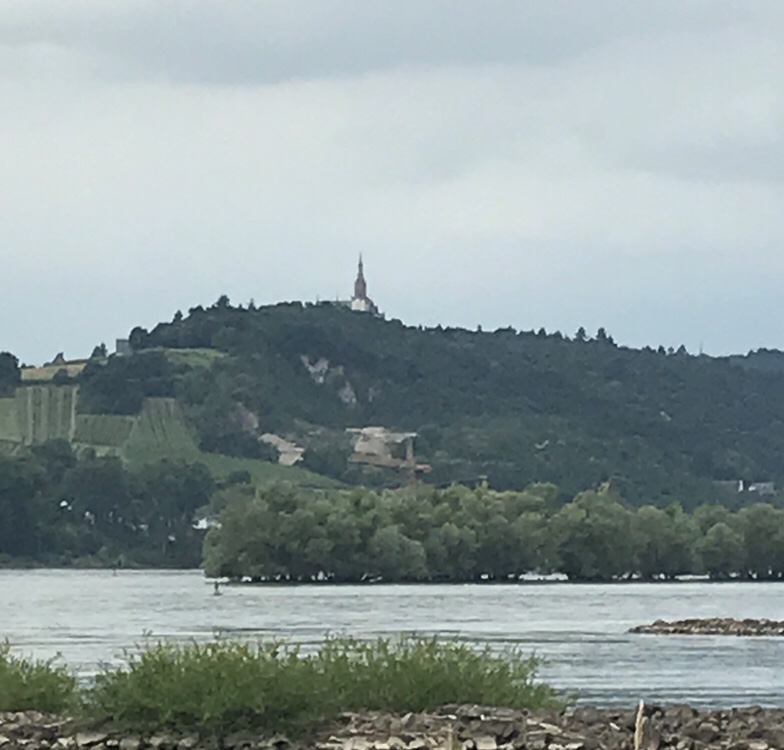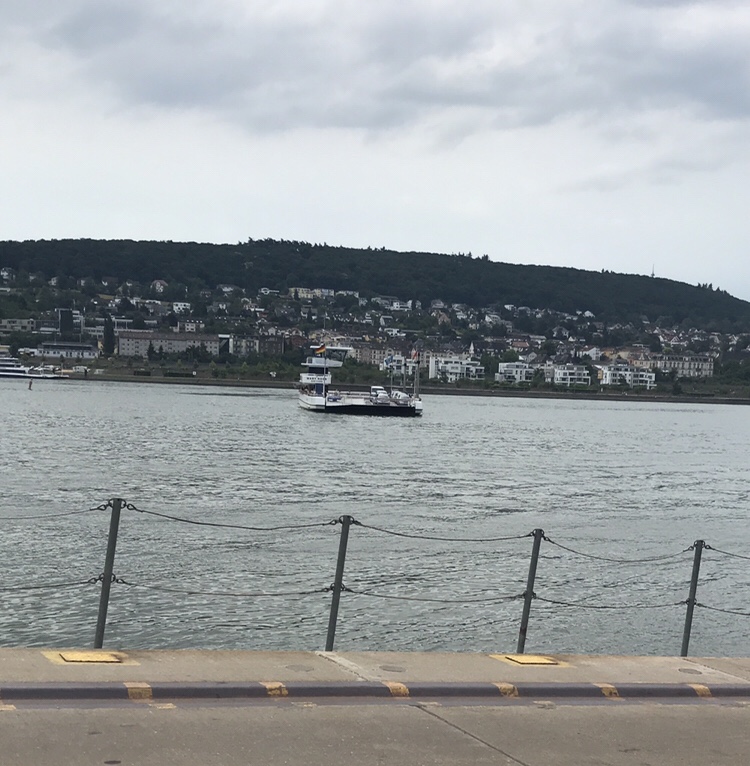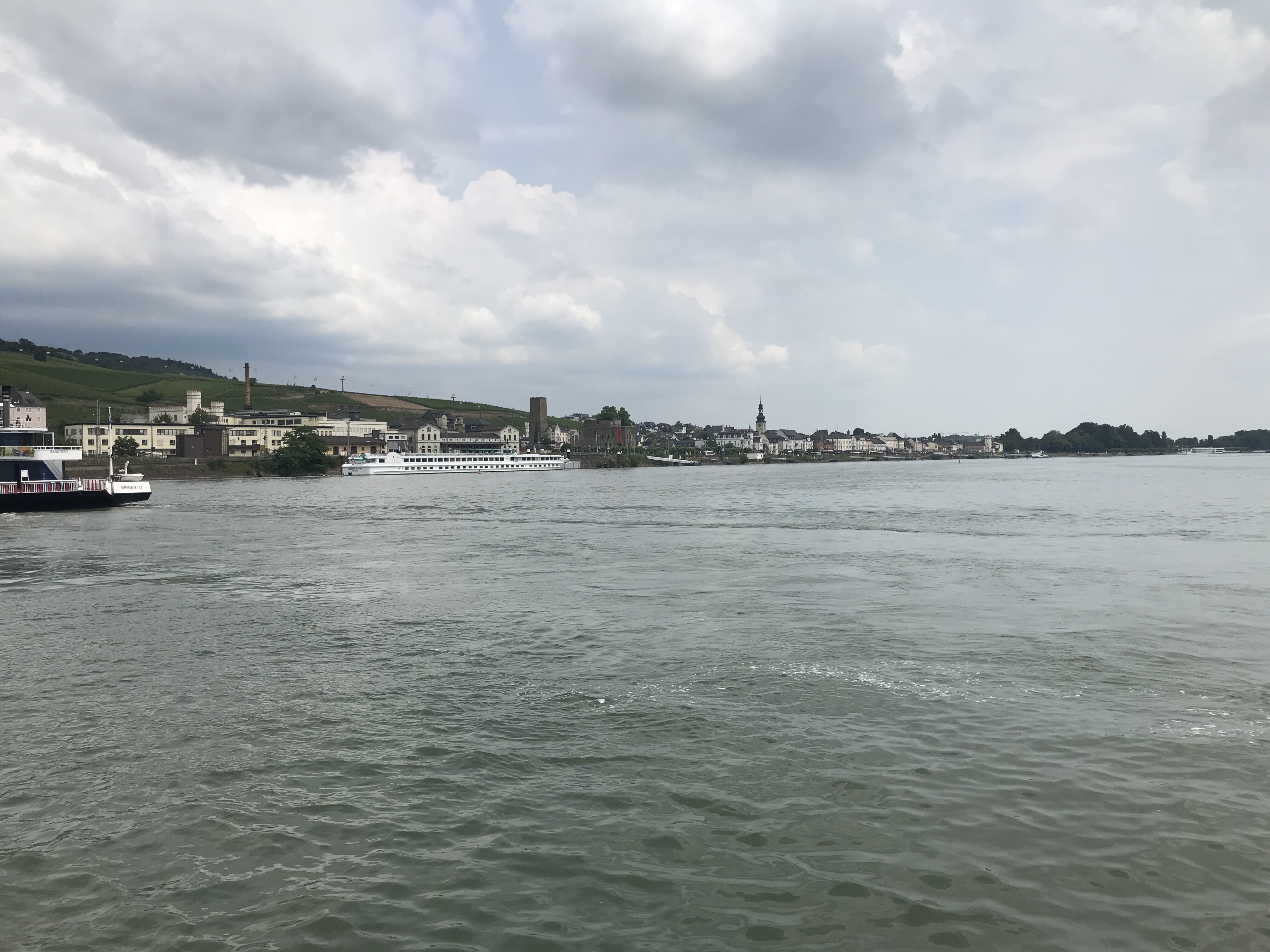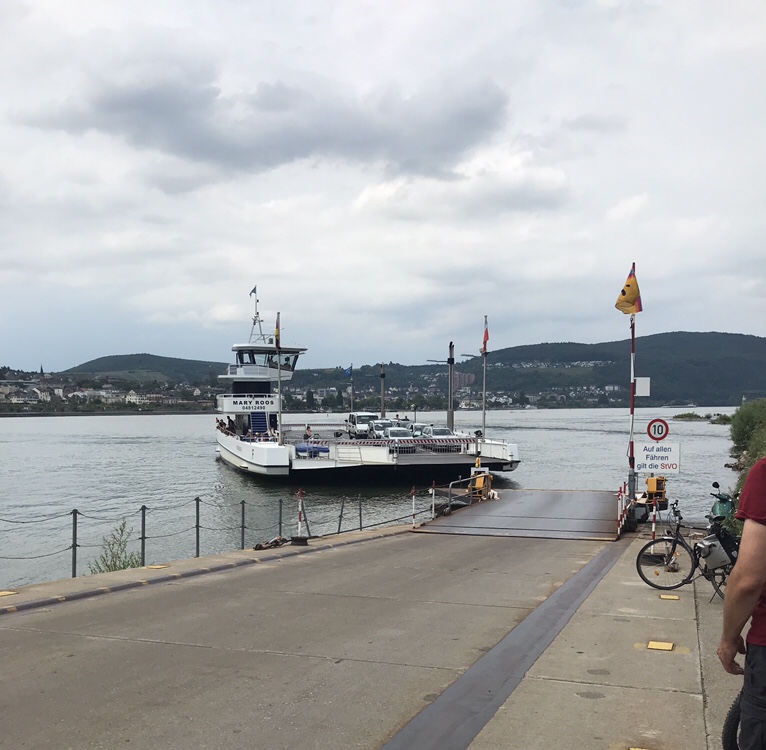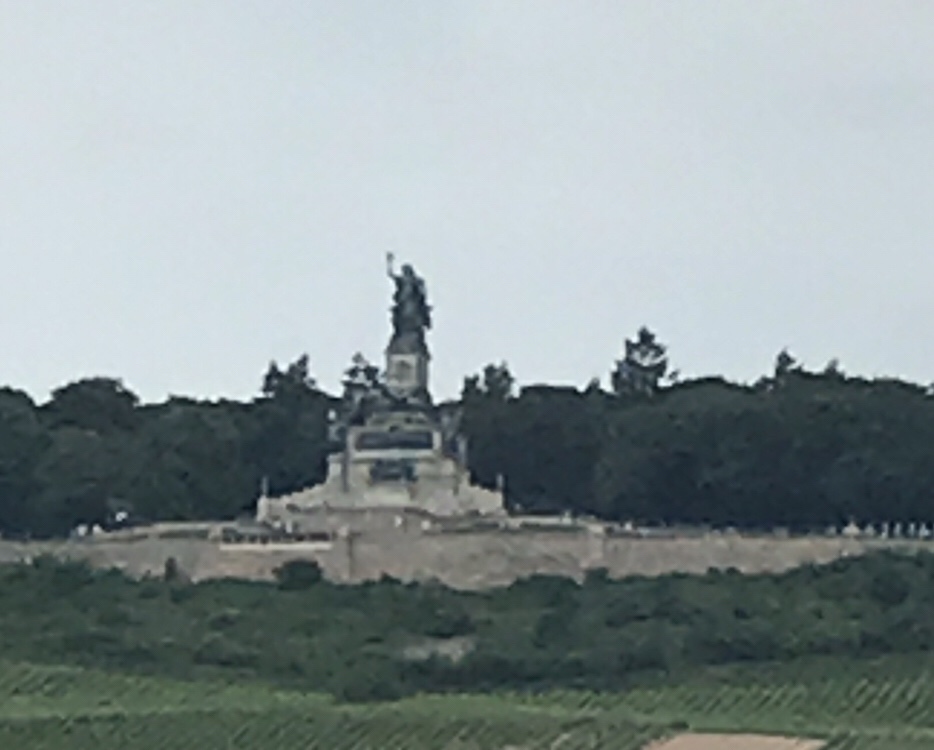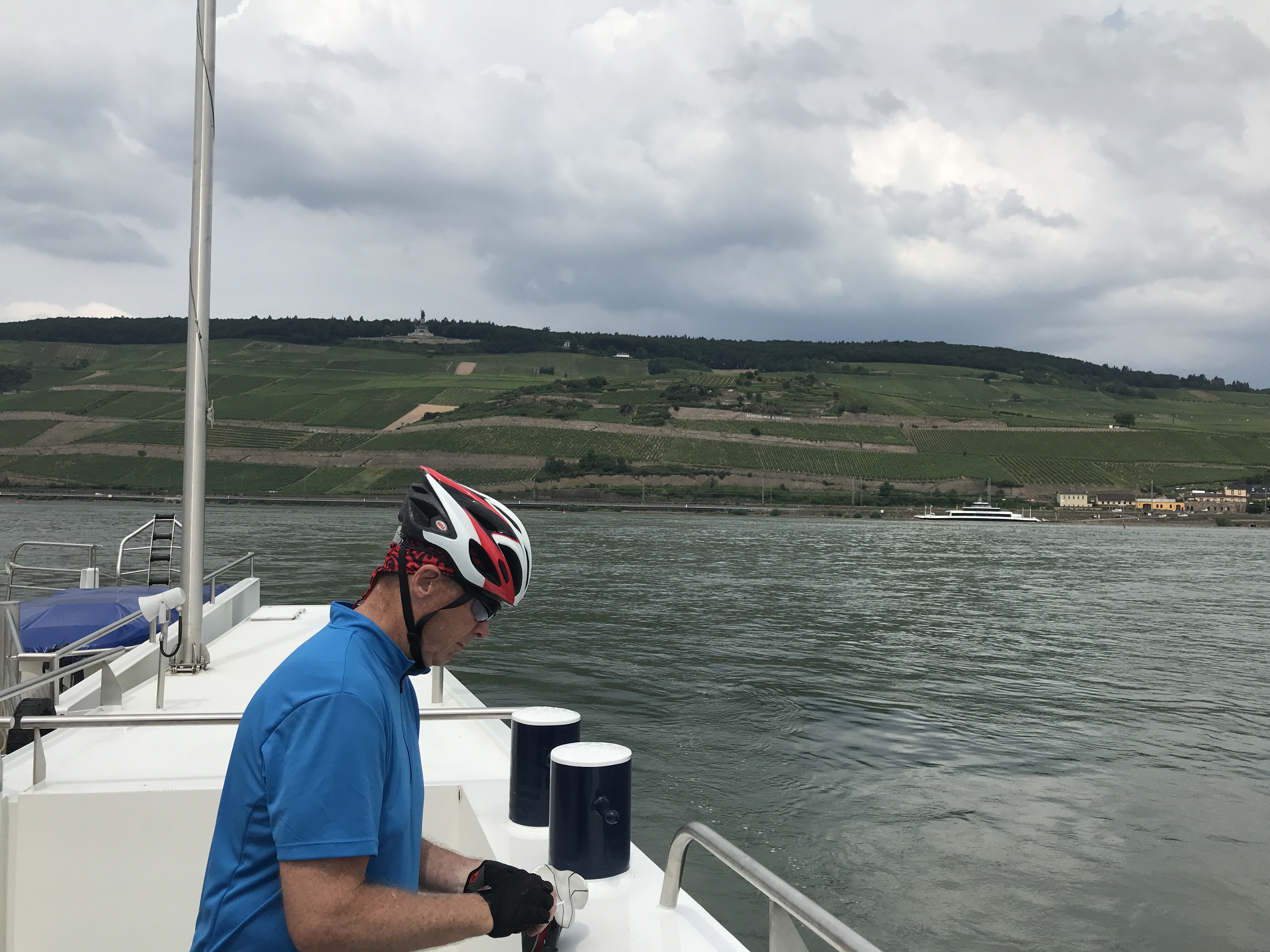 After we crossed the river from Rüdesheim to Bingen, we continued north up the left side of the Rhine…. into the most amazing stretch of the Rhine. Castles… castles and churches everywhere!! Here are a few…. I can't do them justice….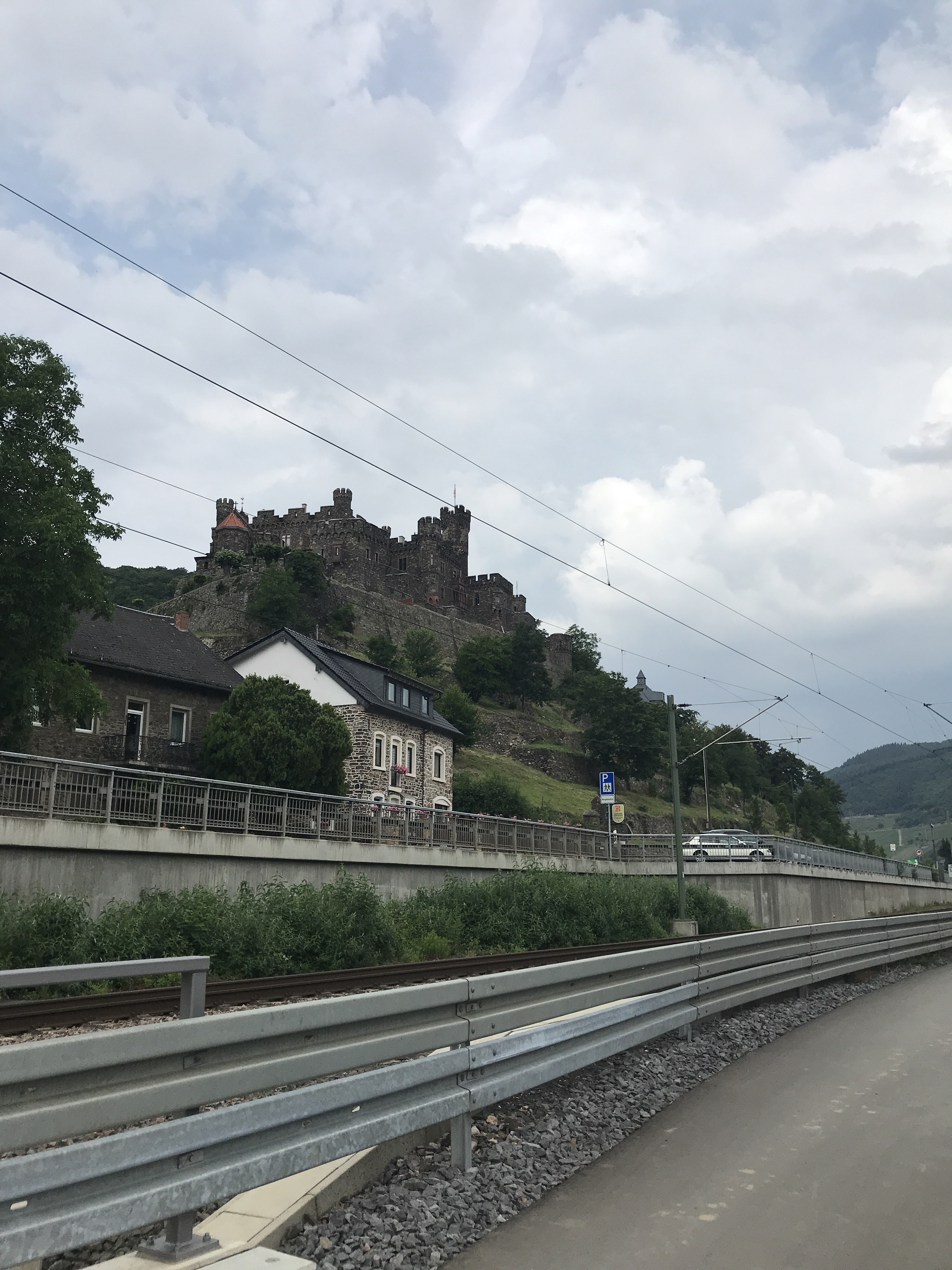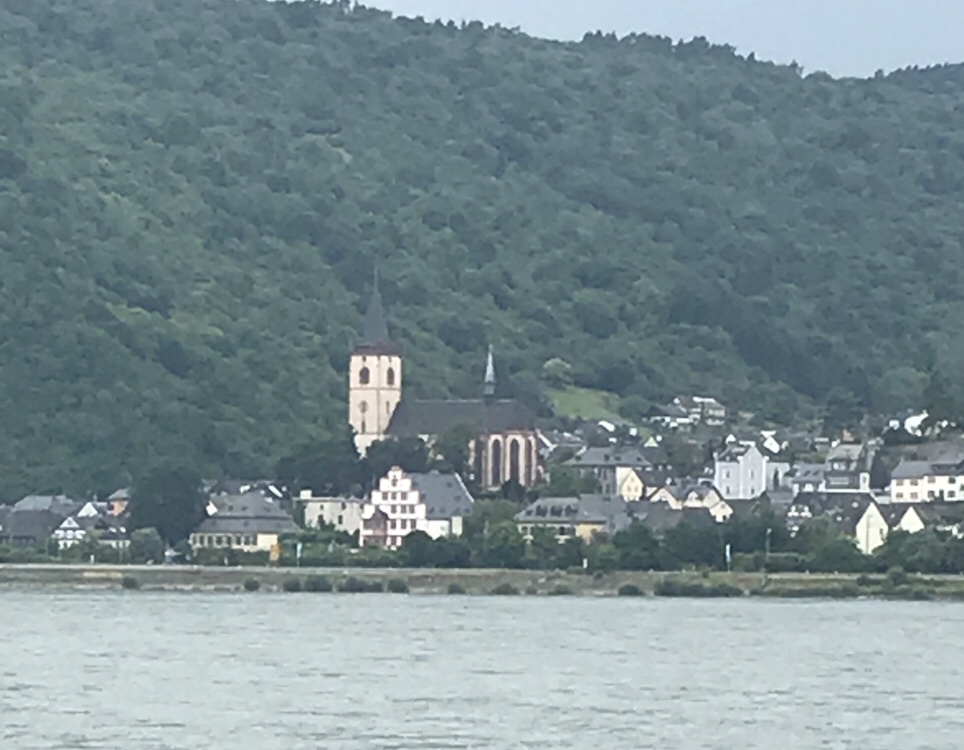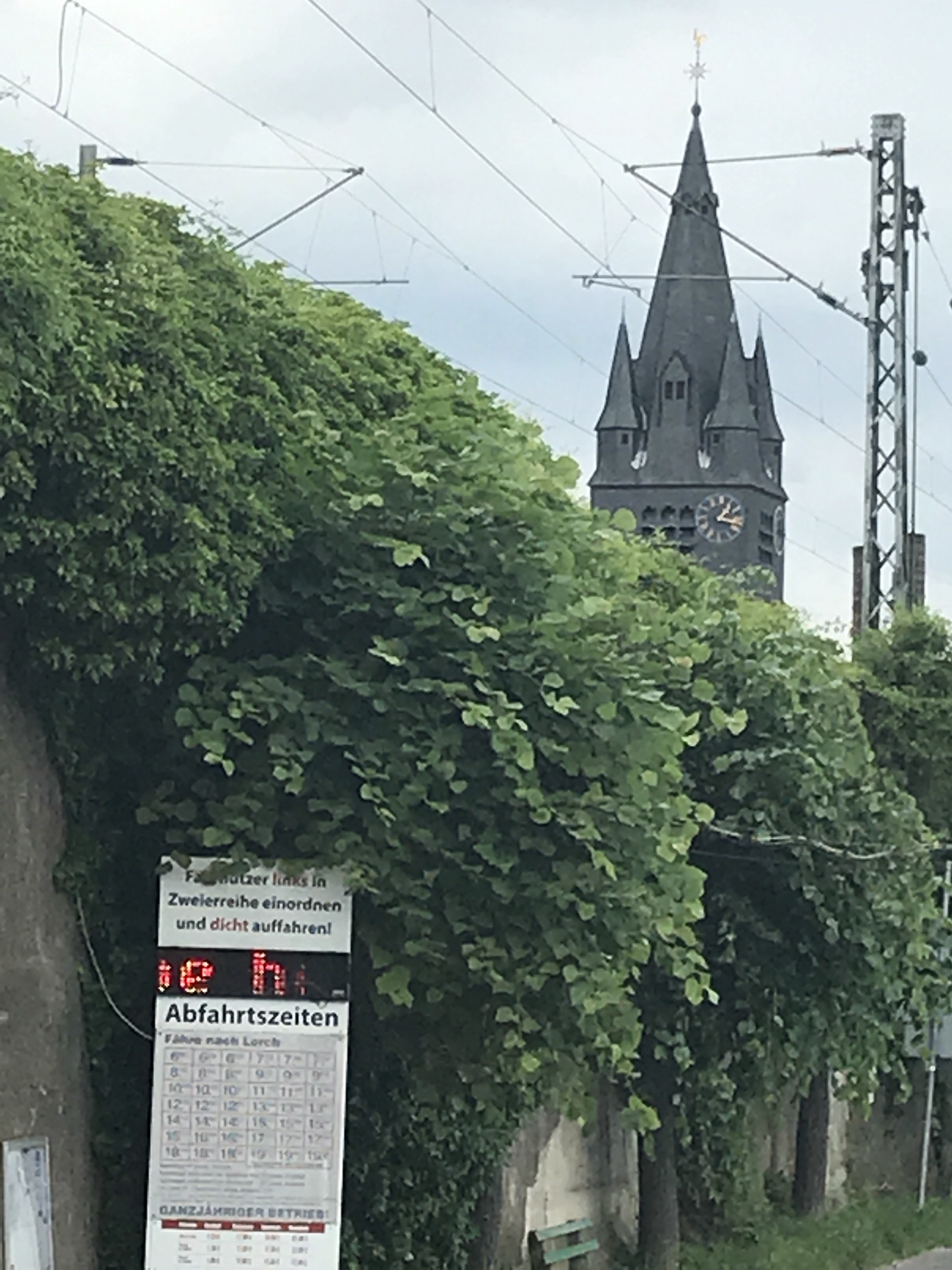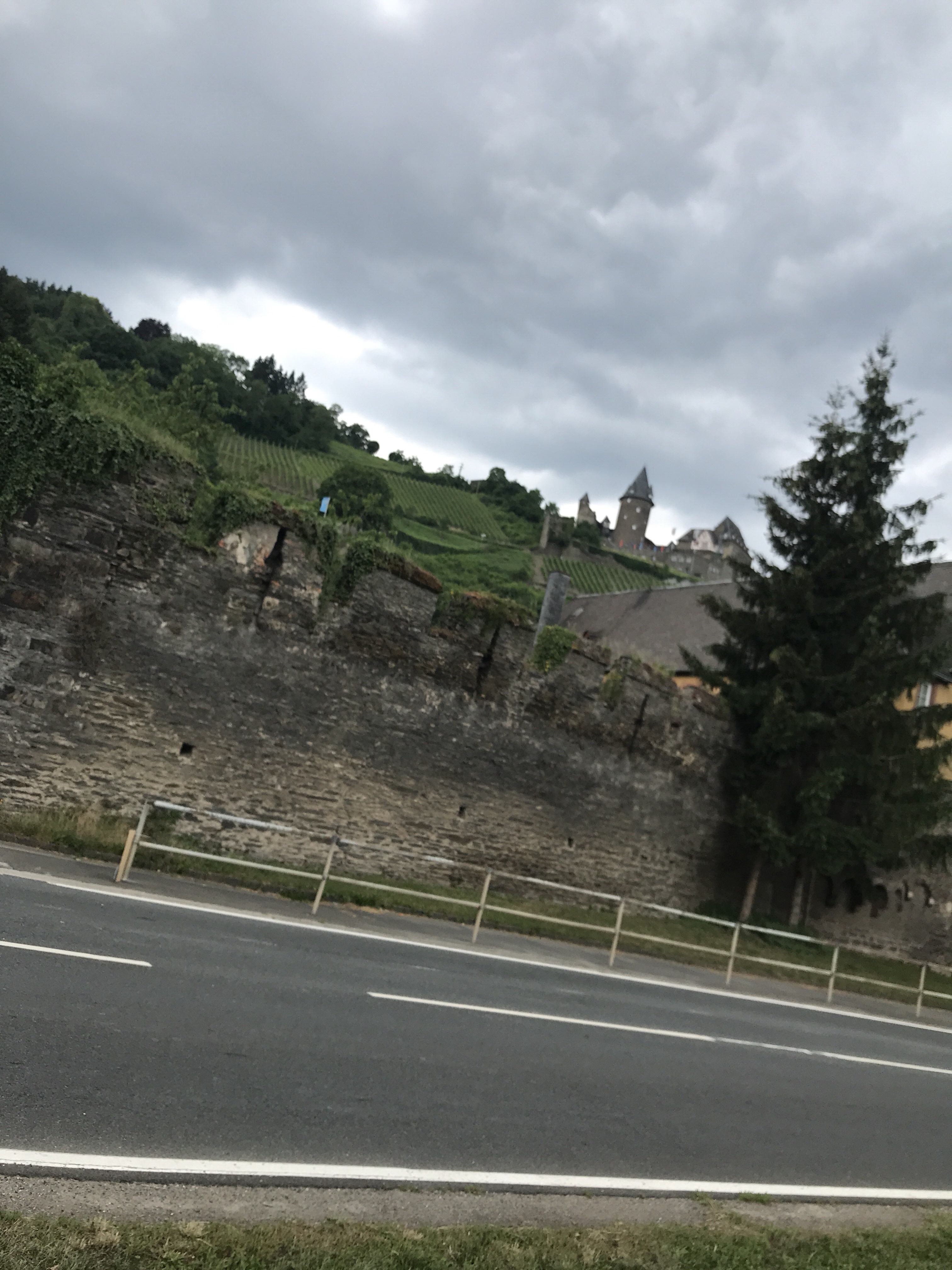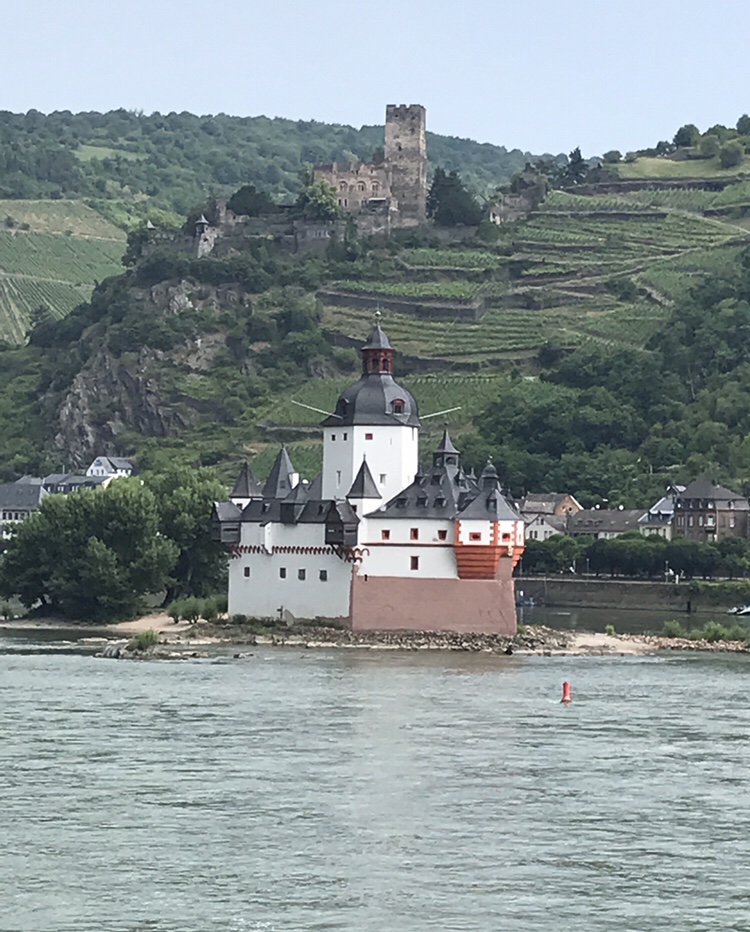 Our next stop was St Goar but just before the town was this cliff that tumbled into the river…. the Loreley.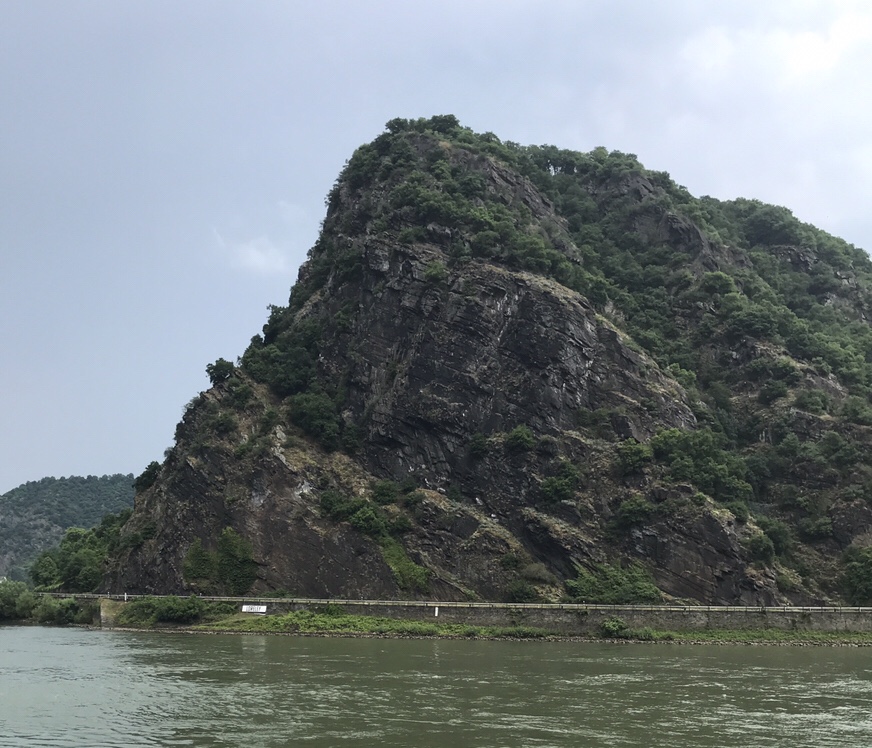 There is a legend surrounding this…..https://en.m.wikipedia.org/wiki/Lorelei.
Another wonder was that as we rolled into town, I had a flat two blocks from the restaurant where Ed and Carey were waiting to meet us for lunch.
From St Goar we had 18 miles left to Koblenz. And more sights….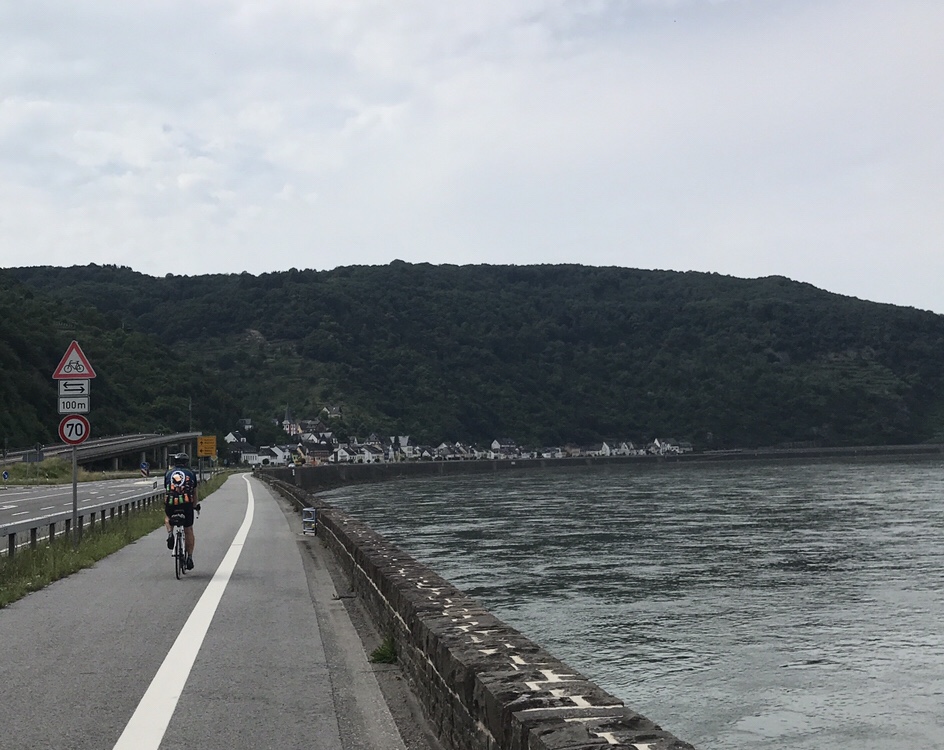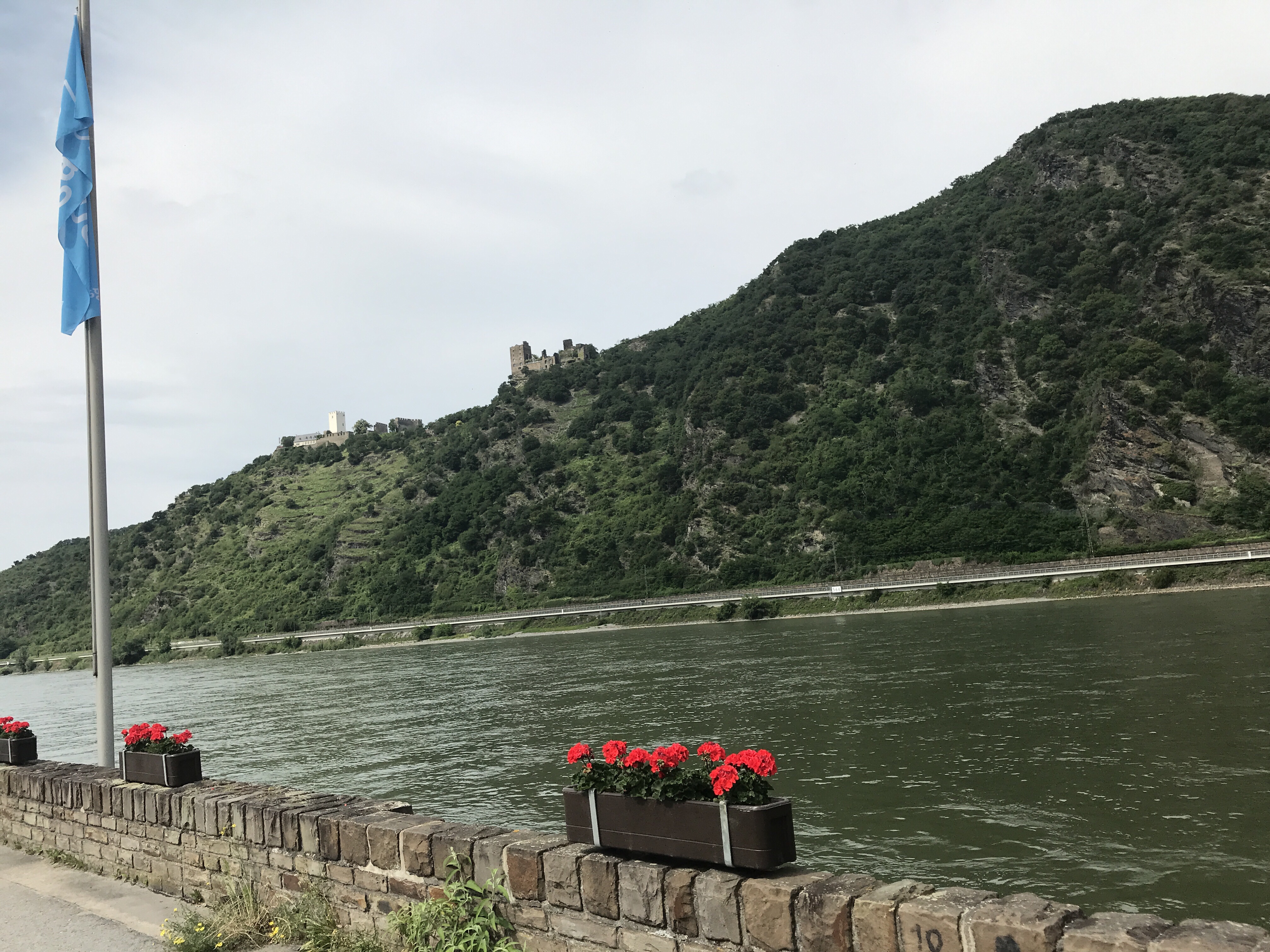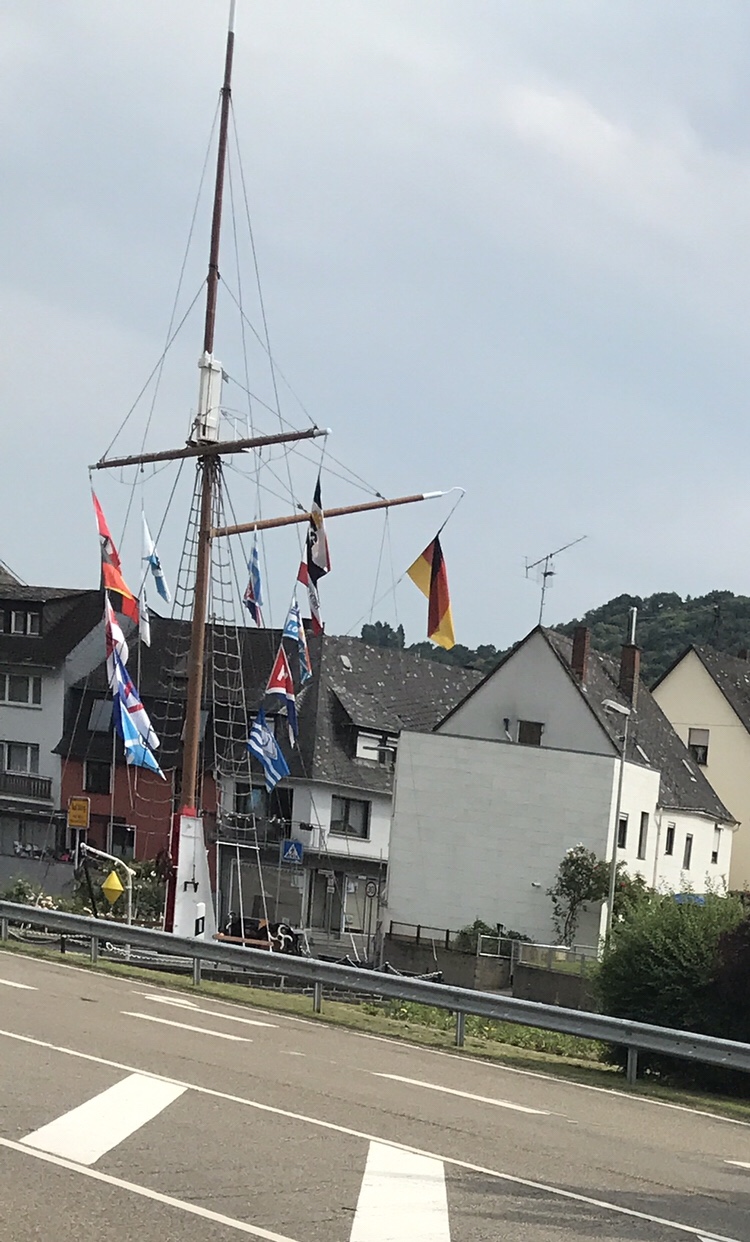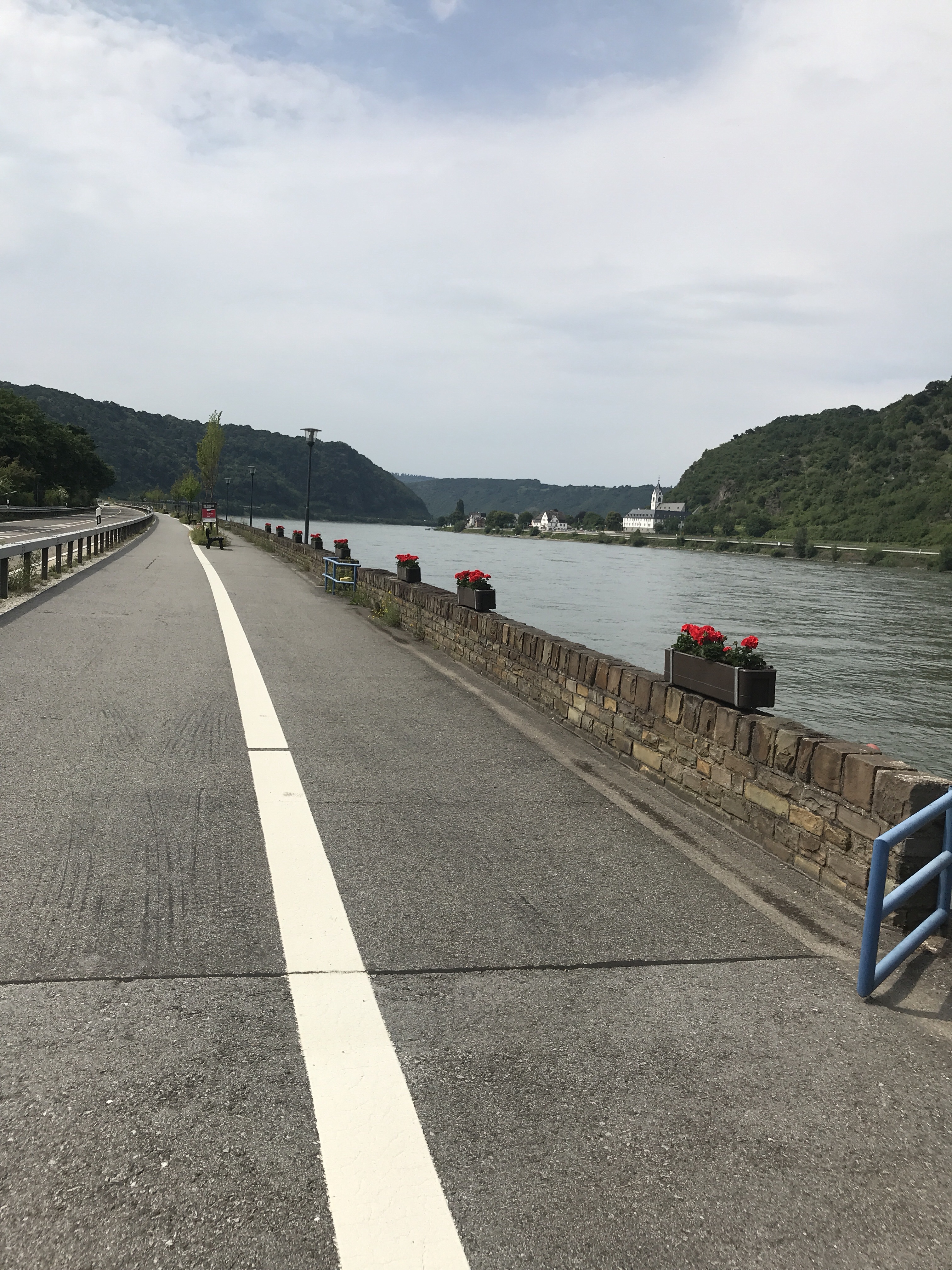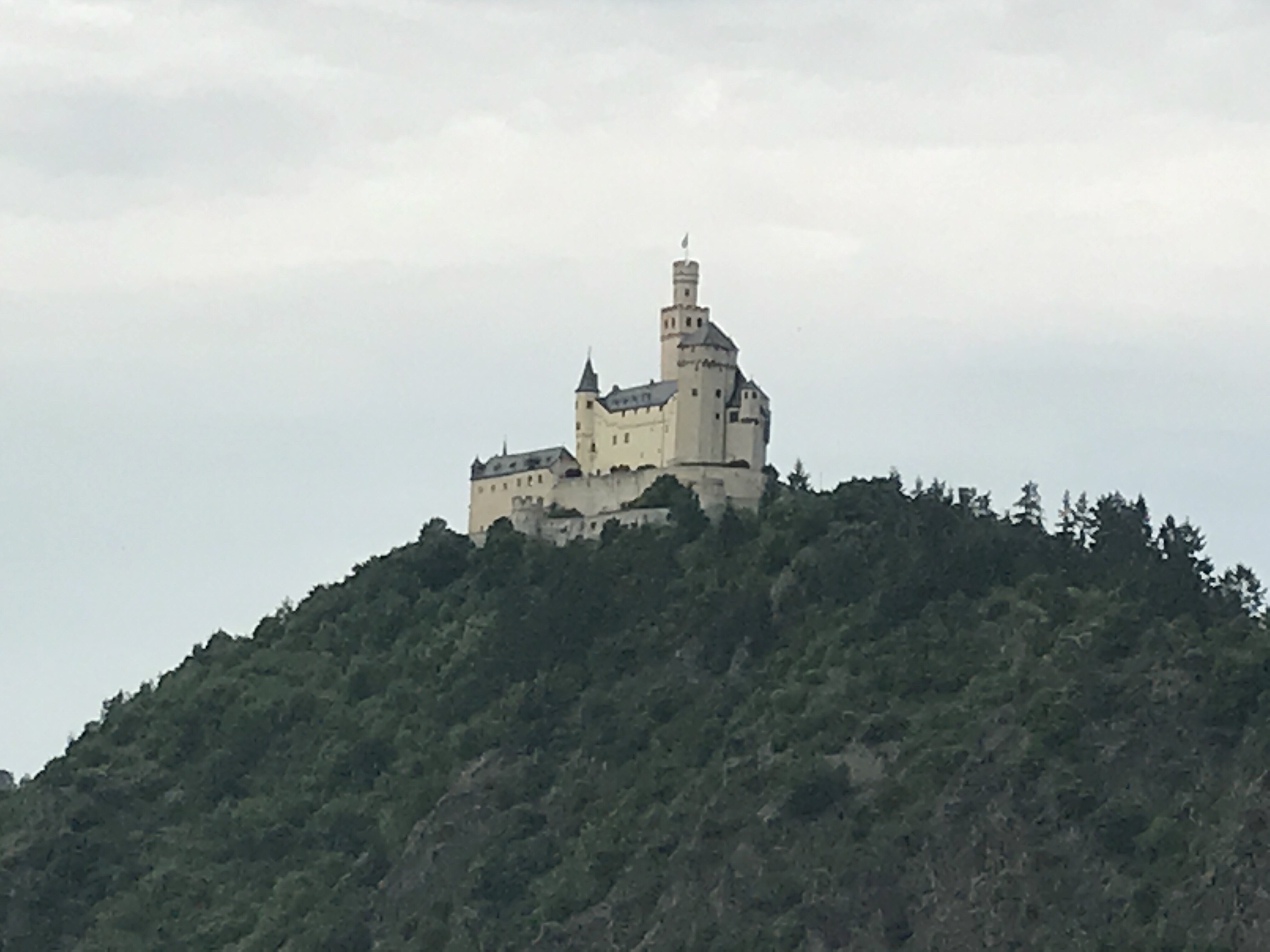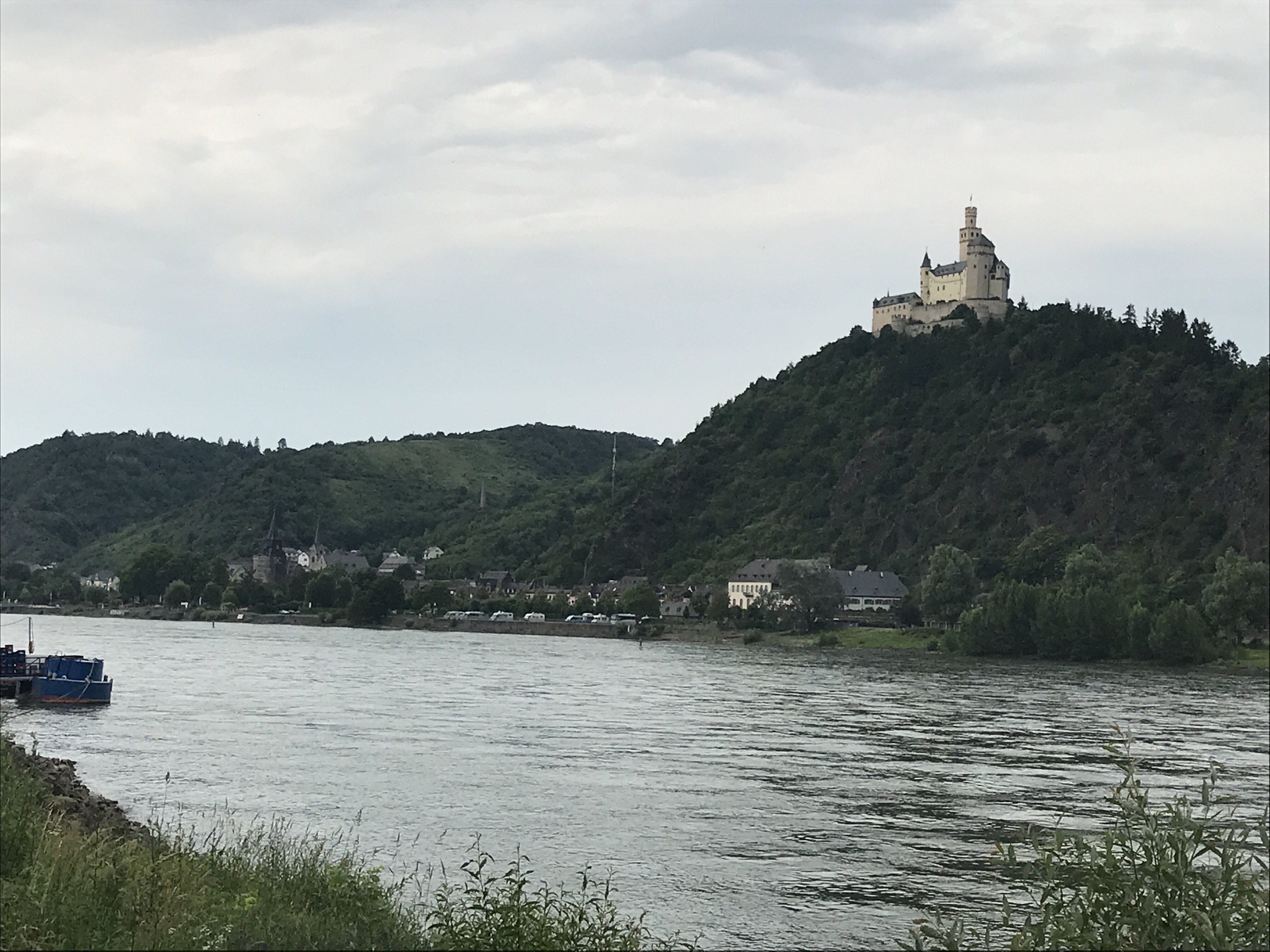 The last 18 miles went fast and we made it to Koblenz in good time! Across the street from the hotel was this Hospital….. very nice building and grounds.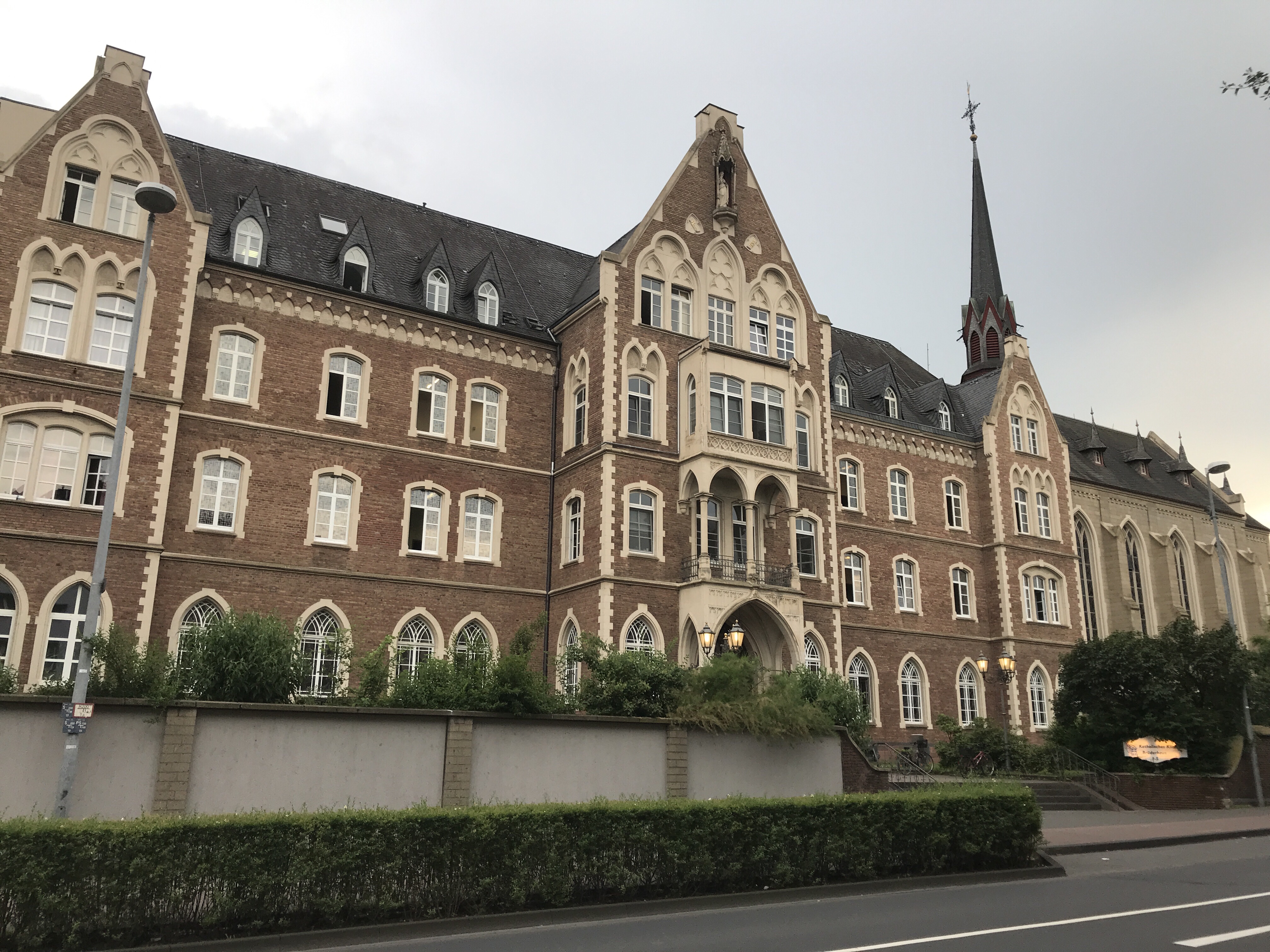 We walked to dinner where I had an Onion Schnitzel…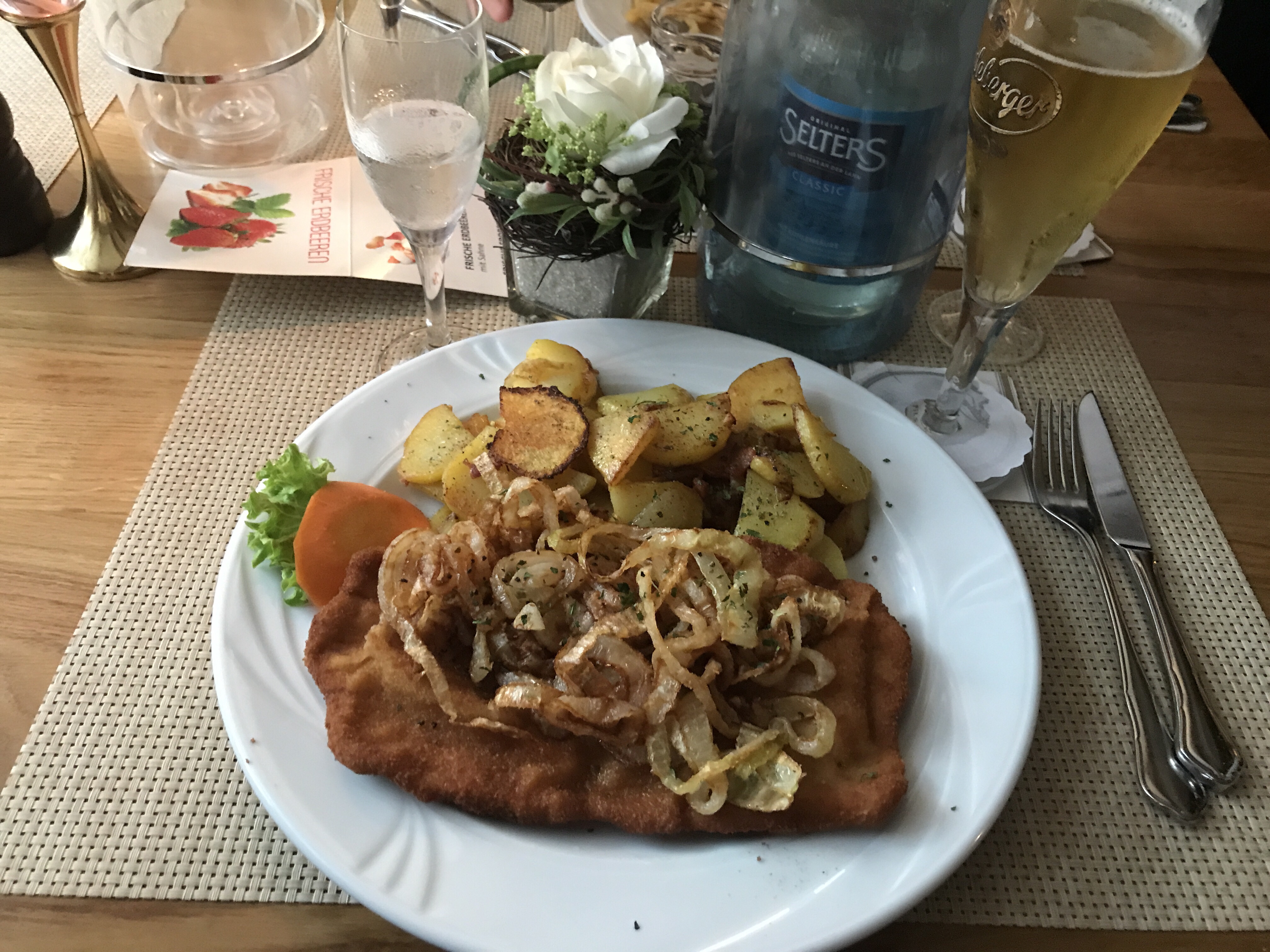 But I really wanted to stop here….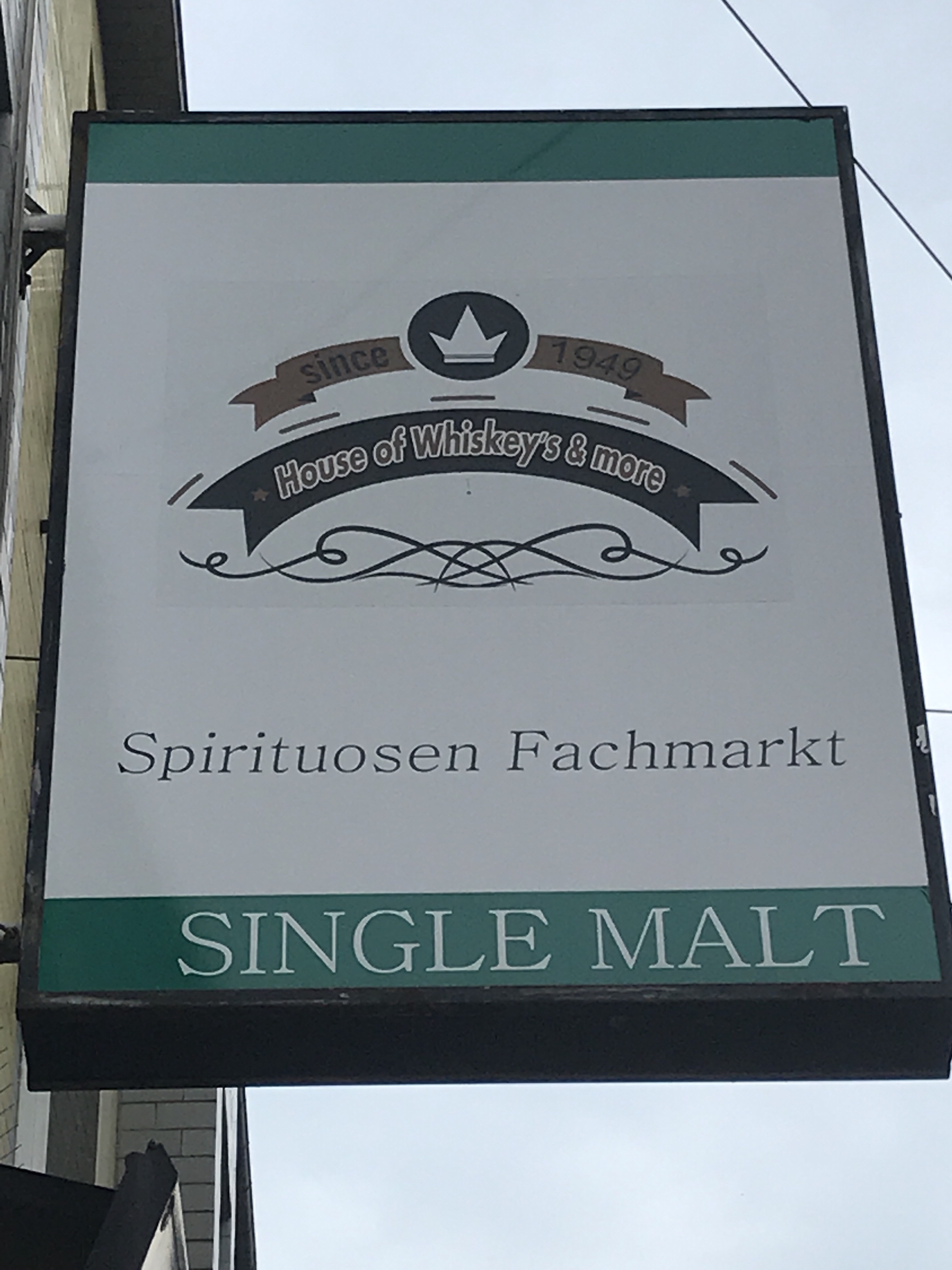 Oh well….
Today was an epic day! If you get the chance, come visit this area…. it's gorgeous!
And while the ride looks bad on my recap, it really was a piece of cake!