And the string stays alive….. we left Duisburg heading for Arnhem in the Netherlands. It was a fairly nice morning, overcast but started out cool. We added a rider… Conor who is the Son-in-Law of one of our riders.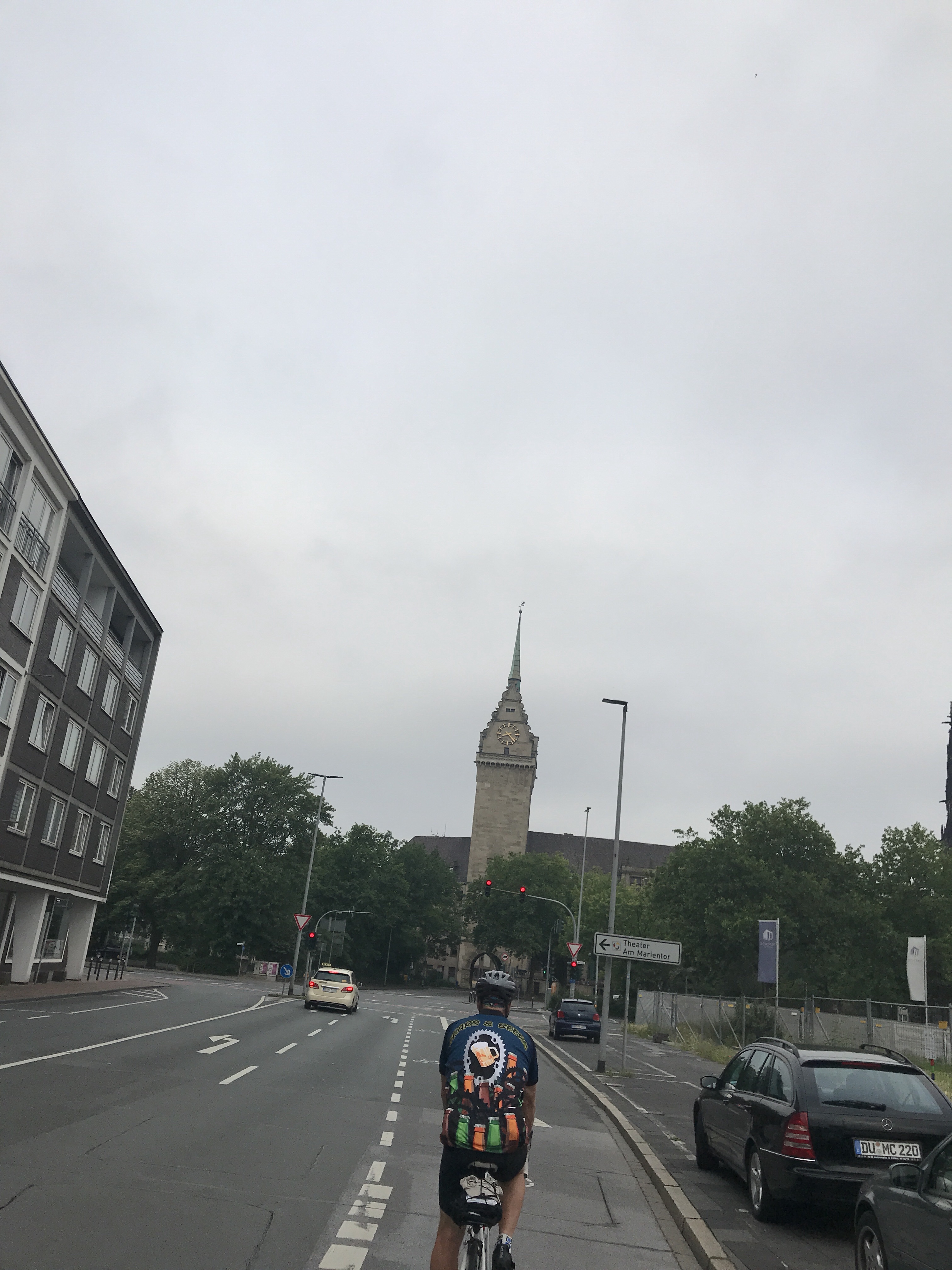 But…. 2.9 miles into the ride….. another flat tire! While changing it, a piece of glass penetrating the tire was found. Changing it was no big deal but searching for the culprit took a little time. Meanwhile, while the tire repair was underway, I rode a bit farther up the trail searching for trail markings. Have I mentioned that the trail markings are a bit difficult in the big cities? Well they are!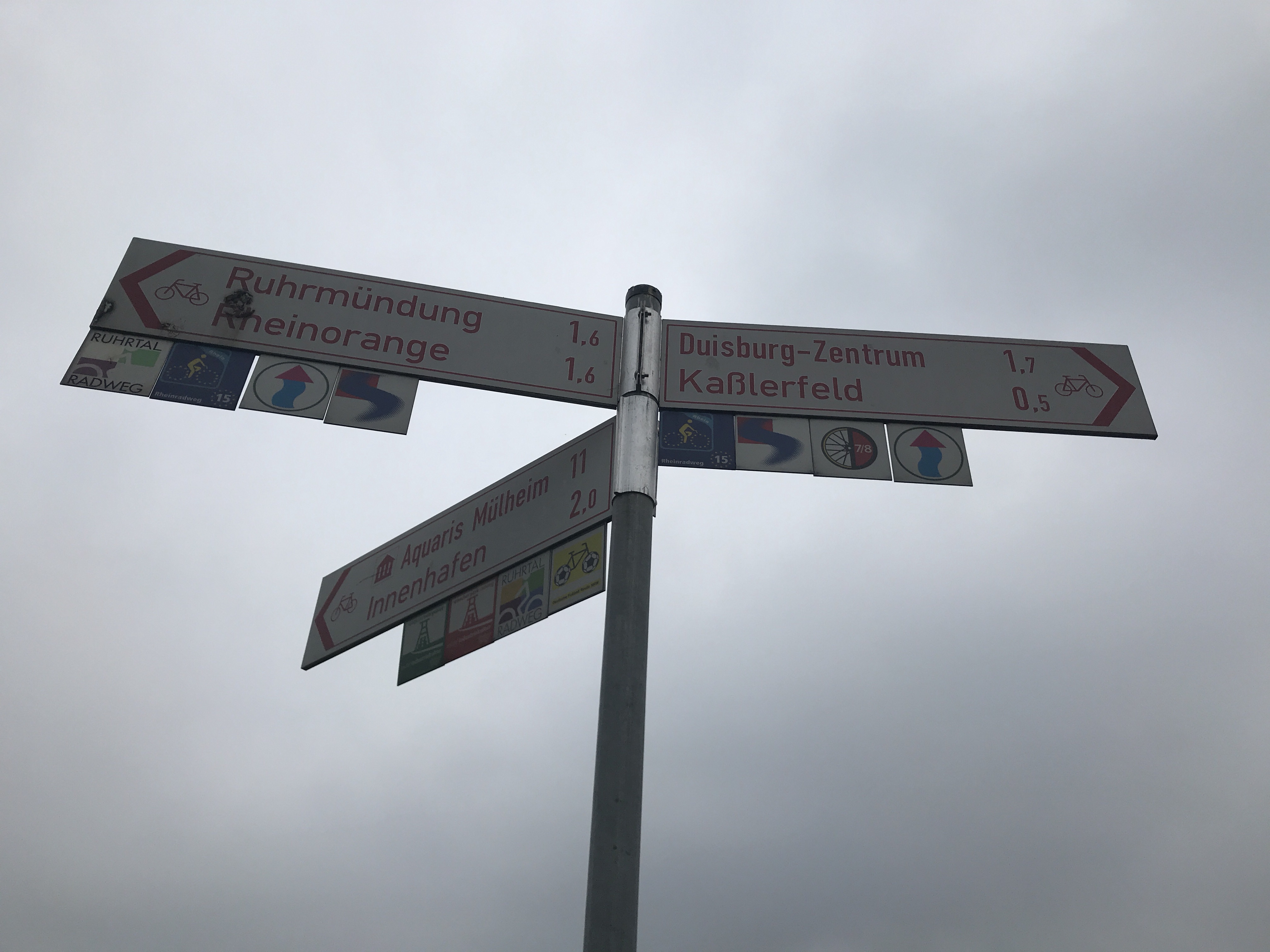 It can get confusing at times when some rather obscure place names are on them. And then there is this….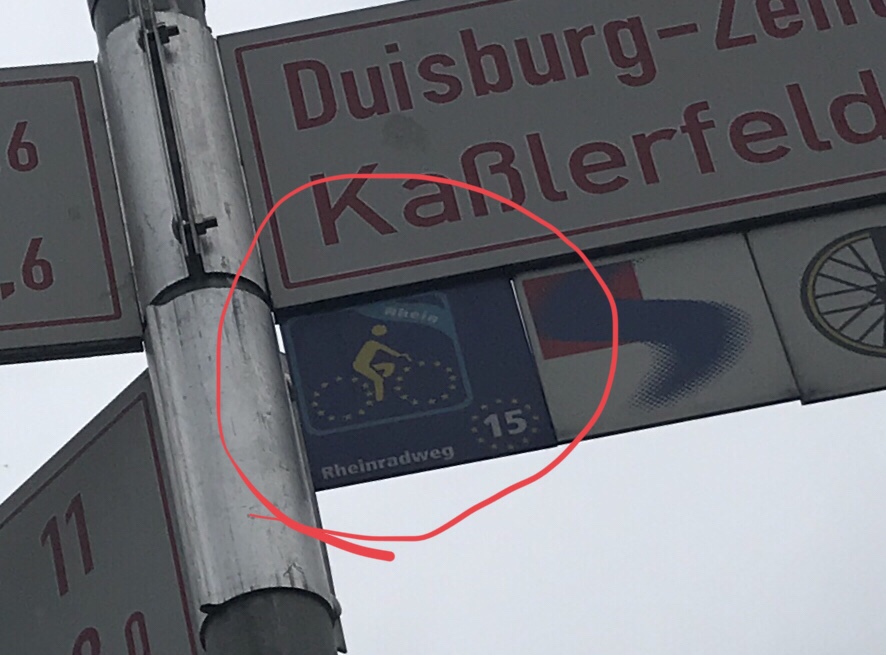 This small blue sign with the 15 signifies the Eurovelo 15 (EV 15) route which is the one we are taking from Switzerland to the North Sea. This is found in one form or the other in all the trail signs in all 4 countries which are part of this trail.
If you look closely at the first image you can see there are arrows going both directions with the EV 15 sign. Confusing when none of the names are readily recognizable. After about 30 minutes of looking at signs, maps and GPS, we finally decided that we needed to go left toward RheinOrange and then follow the trail that branched off and crossed the Rhine bridge.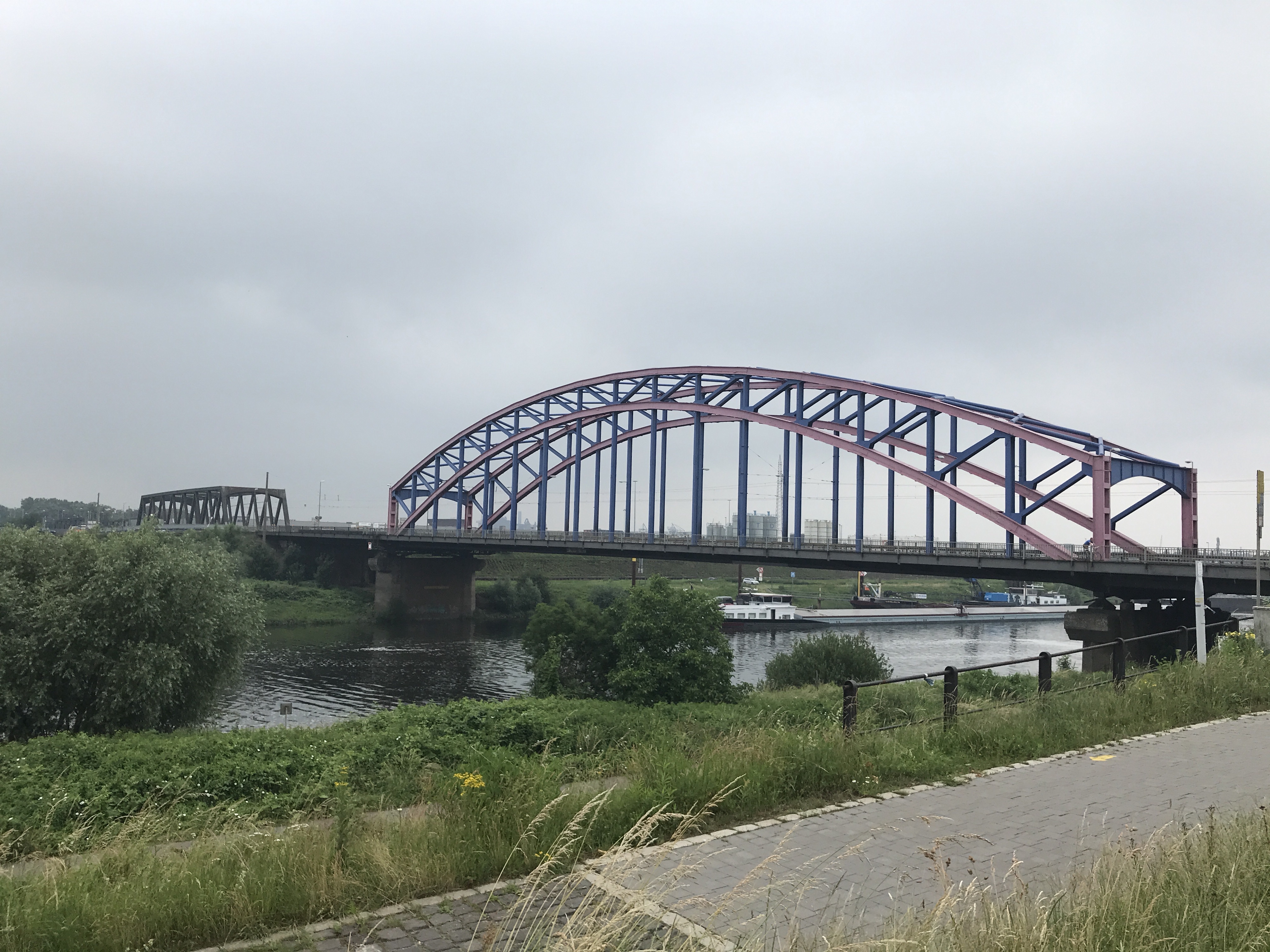 But after crossing, we had to stop again with tire issues. Was it a slow leak or just under inflated?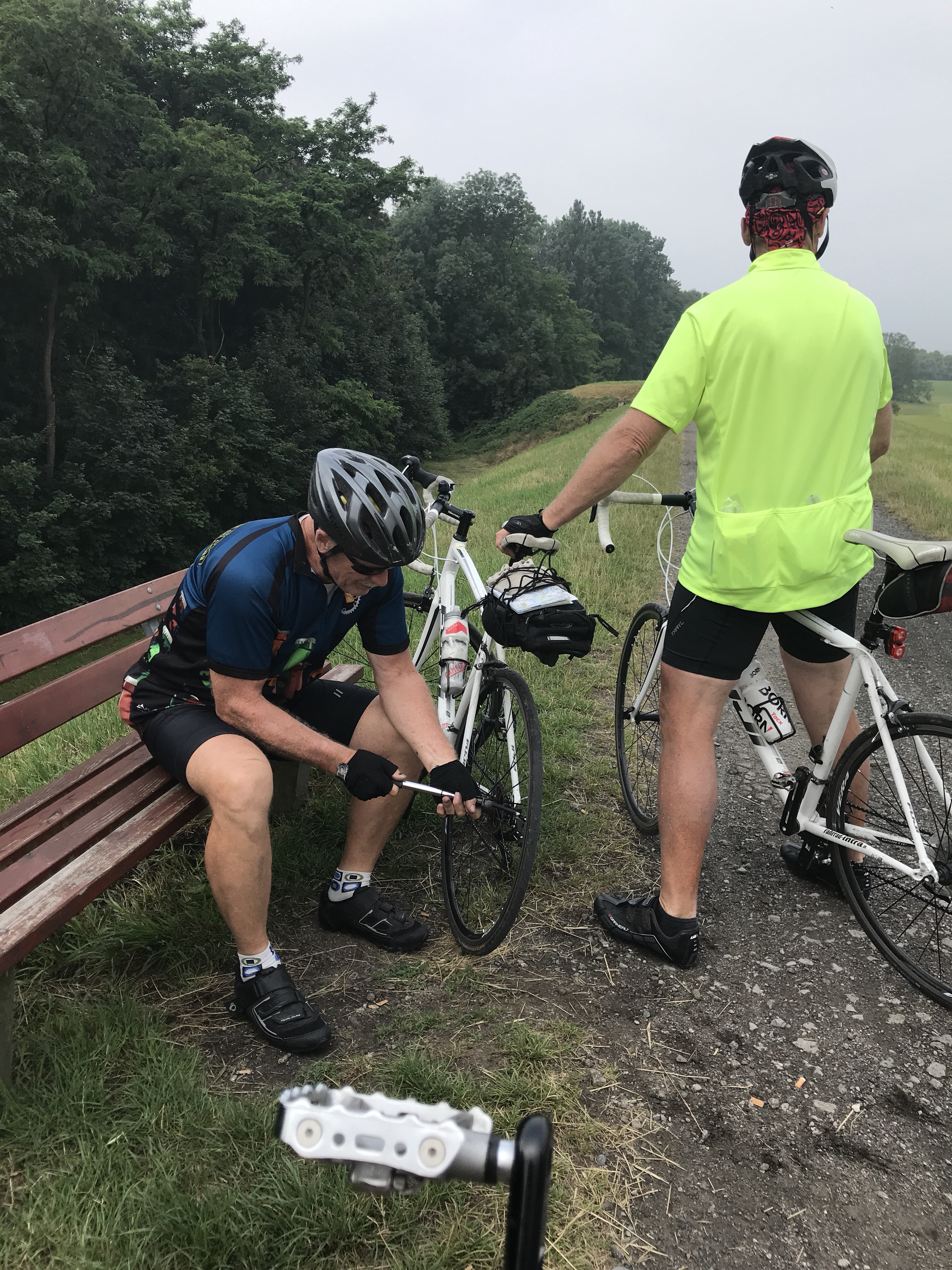 As the Rhine continues northwestward toward the sea, the landscape starts to change. It flattens out, with broad flood planes that are used in many places for crops.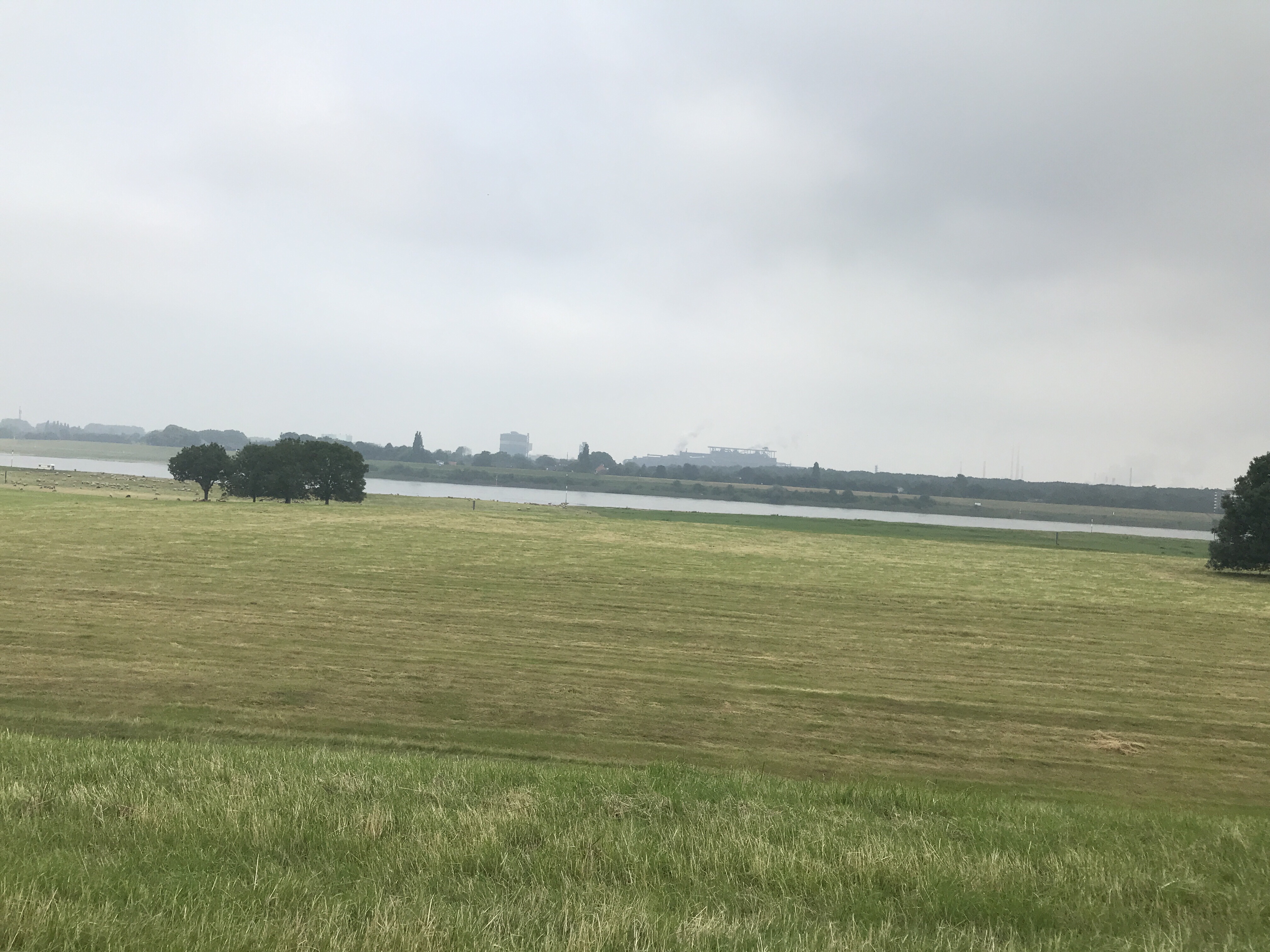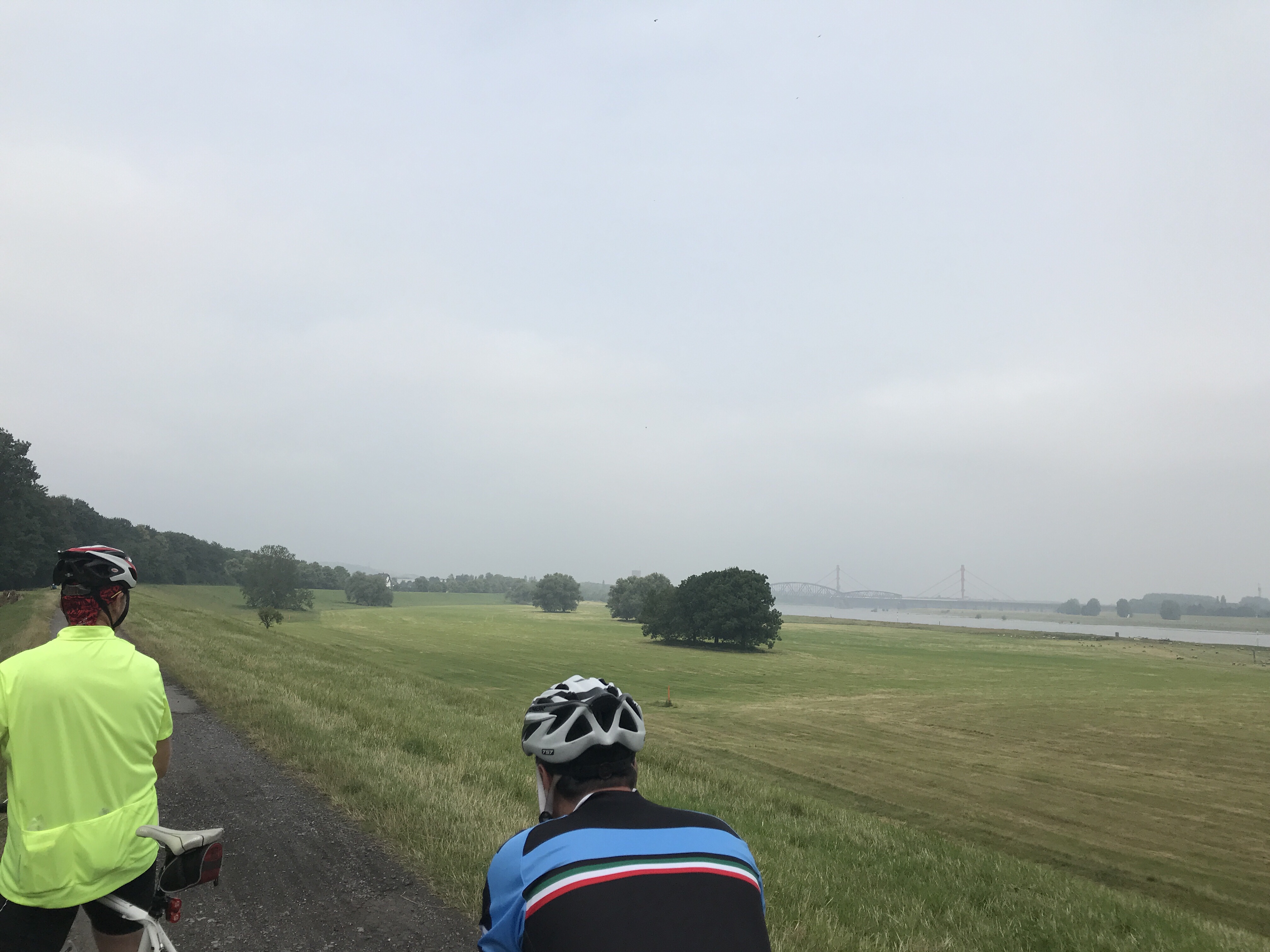 I tried to get photos but sometimes it's too hard so I tried a selfie….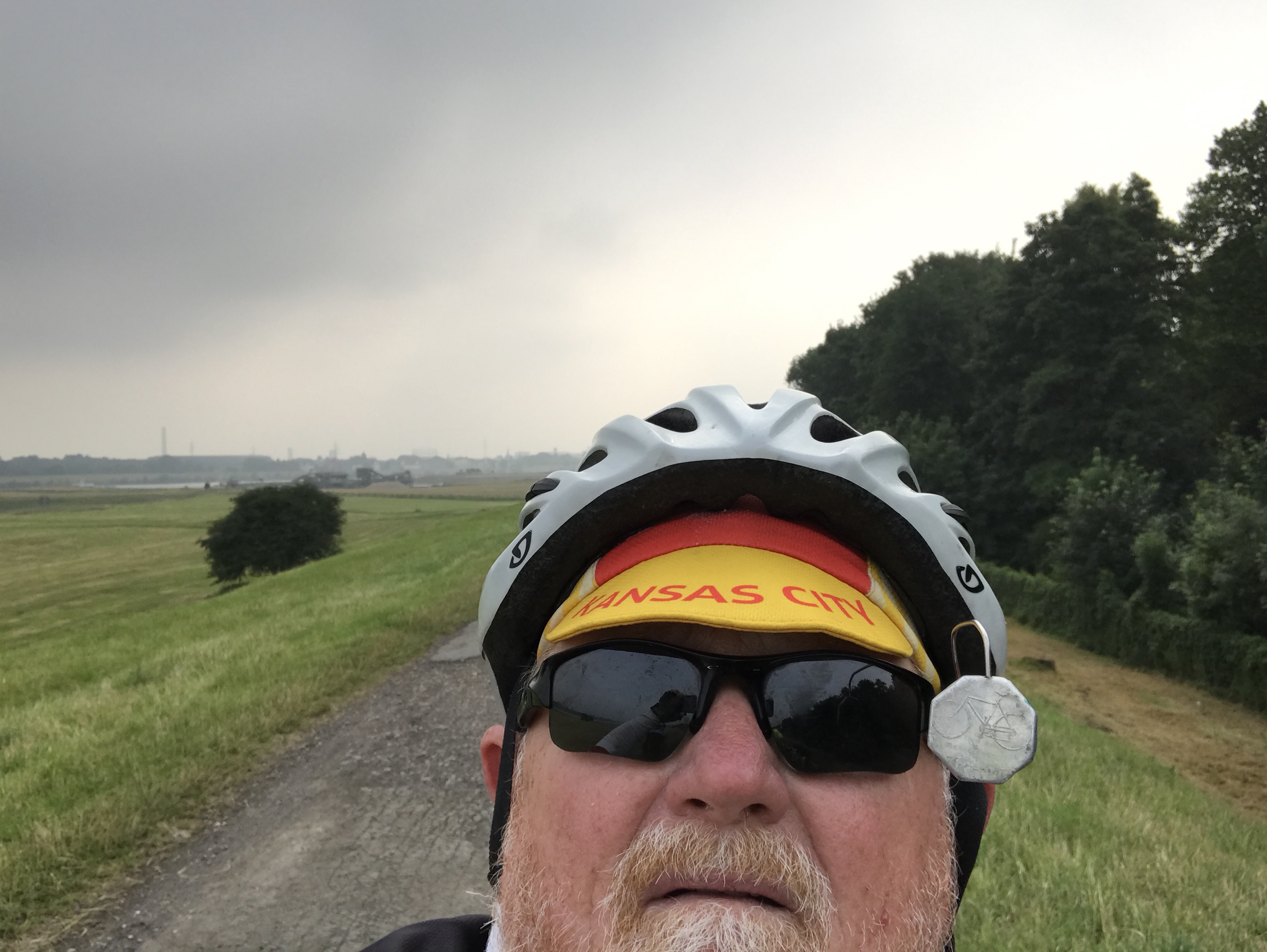 After 25 miles and 4 hours, this frustrated gaggle of cyclists stopped for a break at a nice Wirtshaus for a bite and some liquid refreshments. 4 hours for 25 miles???!!?? Yes, that was the source of frustration. We crossed every imaginable type of terrain in those 4 hours…. concrete, asphalt, cobblestone, pavers, uneven pavers, dirt, hard packed sand, gravel, bridges. train tracks, cattle guards, gates…. the only thing we didn't traverse yet this day was the river via ferry. Here is a photo of the area surrounding this stop.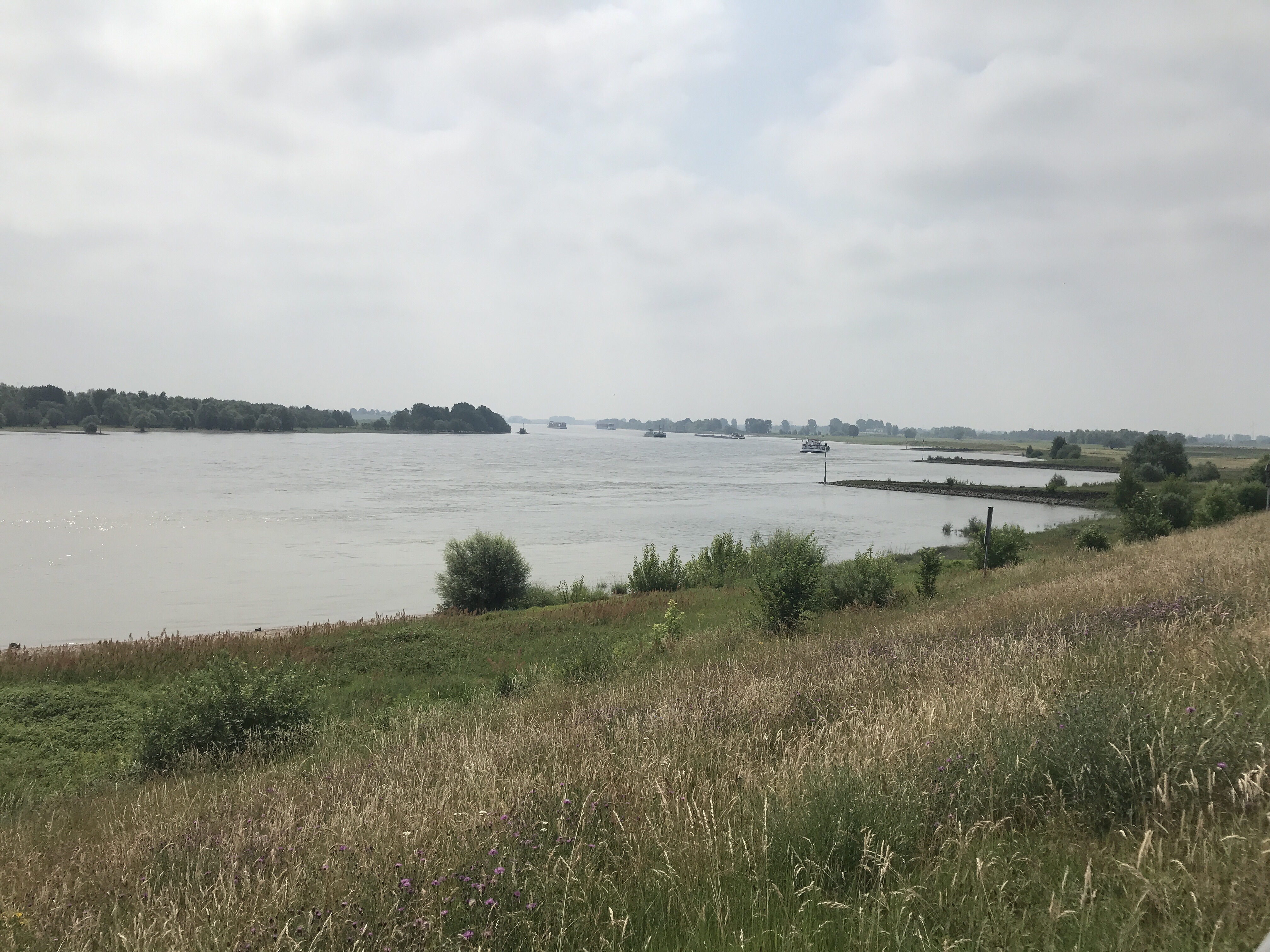 We continued, eventually reaching the ferry crossing. Finally at that point we were able to get a bit more speed. So we rode ever closer to The Netherlands. And again passed pretty scenery, inside and outside towns.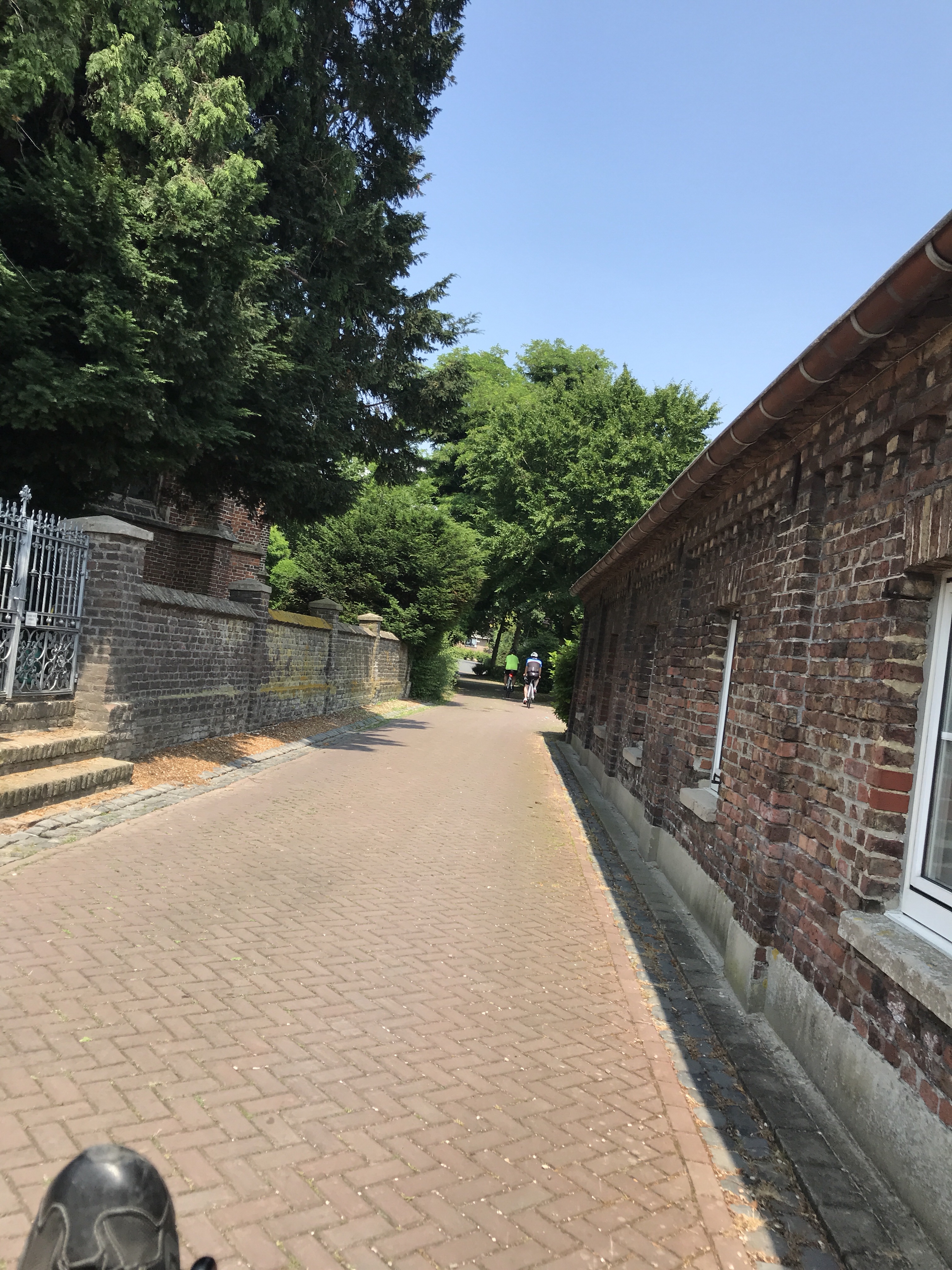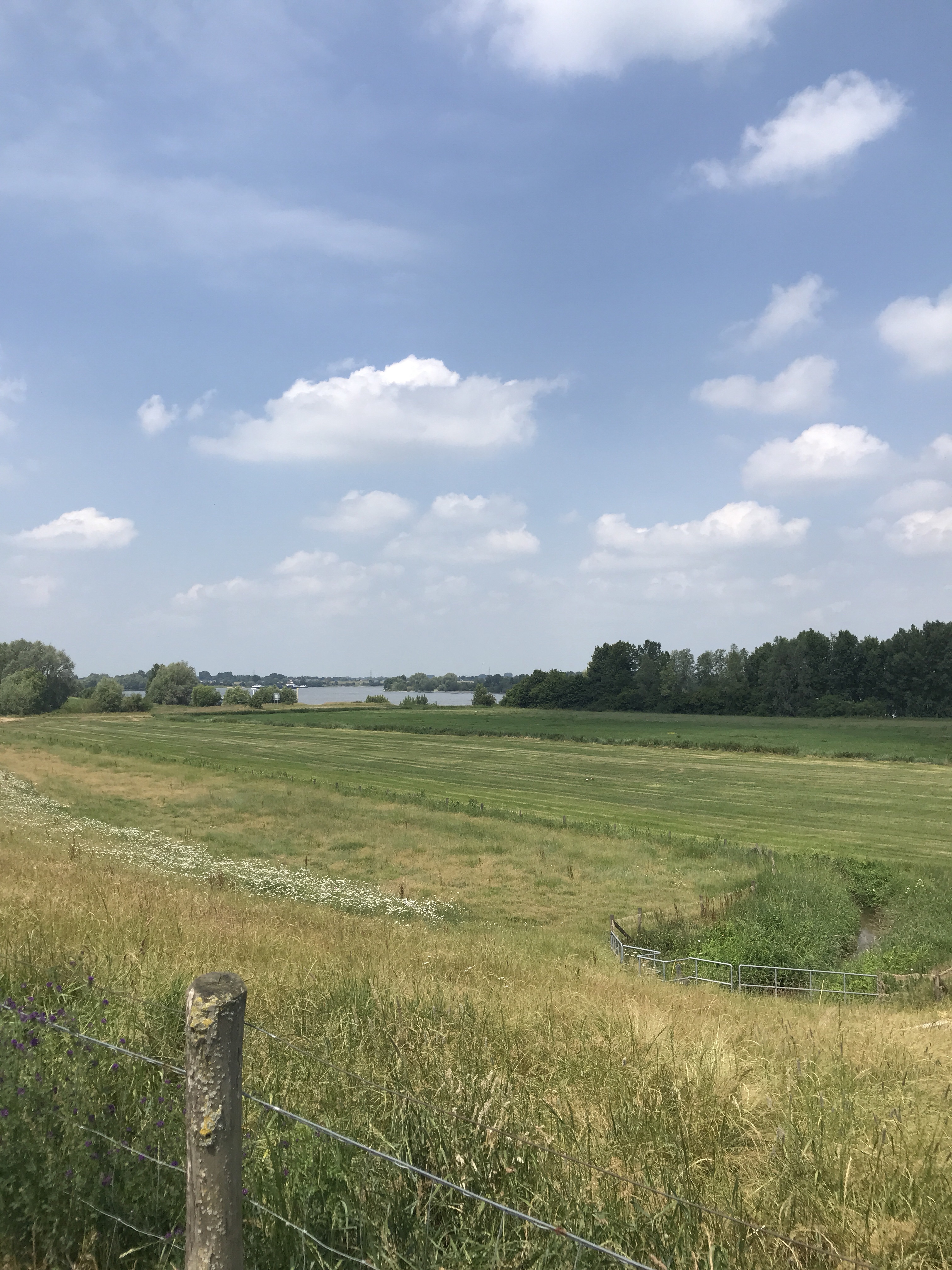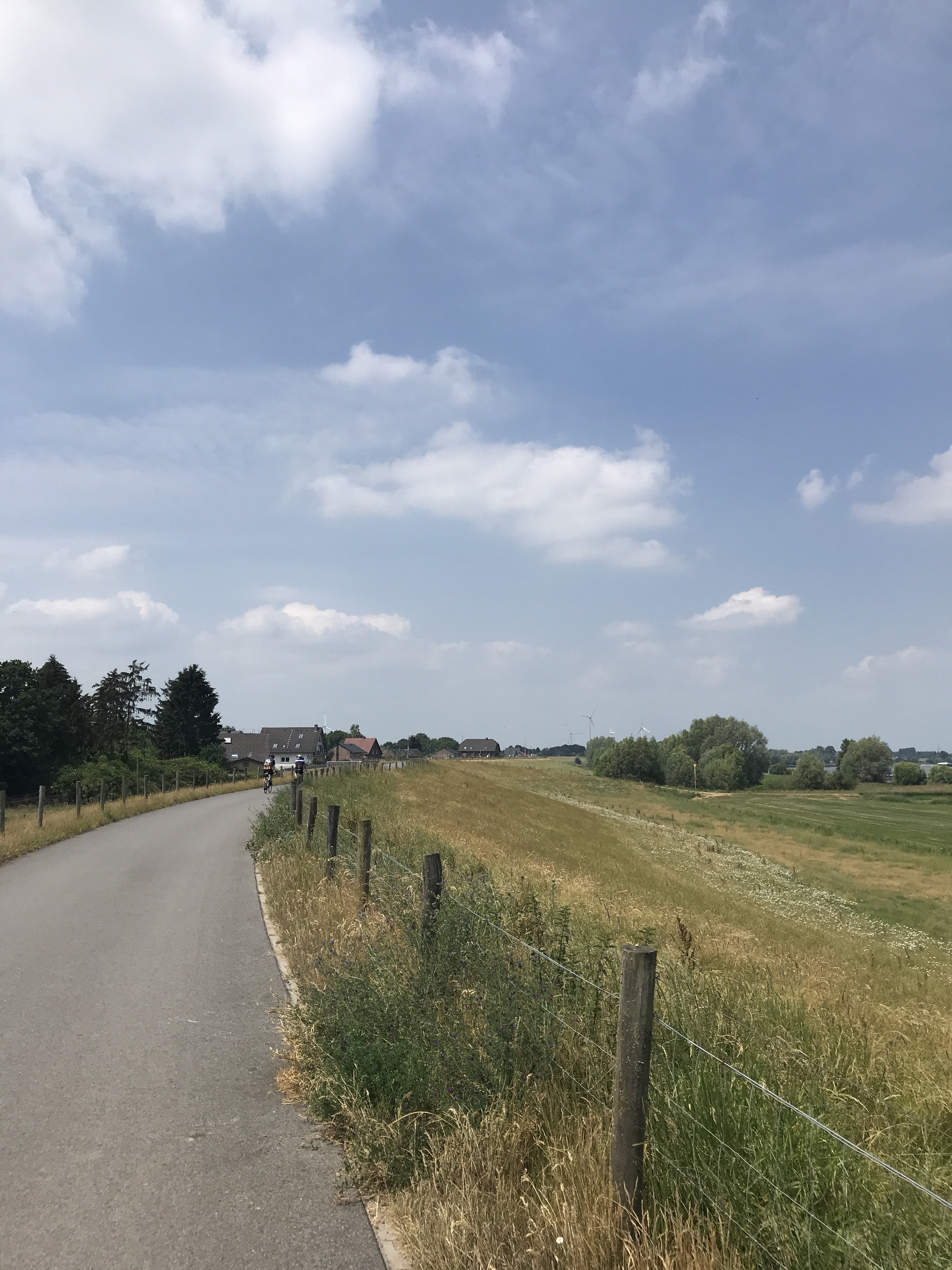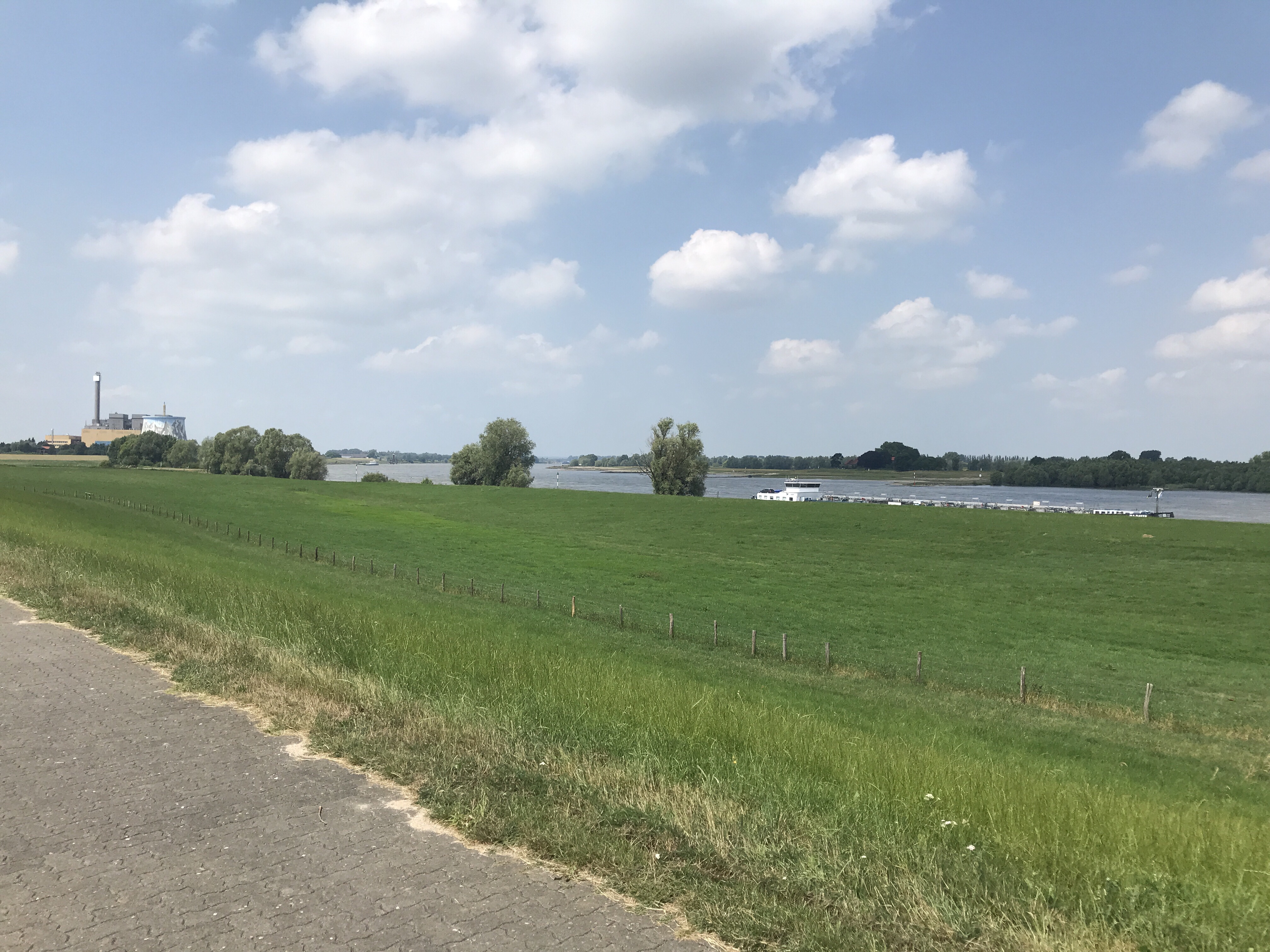 We also stopped for a break at the 50 mile mark.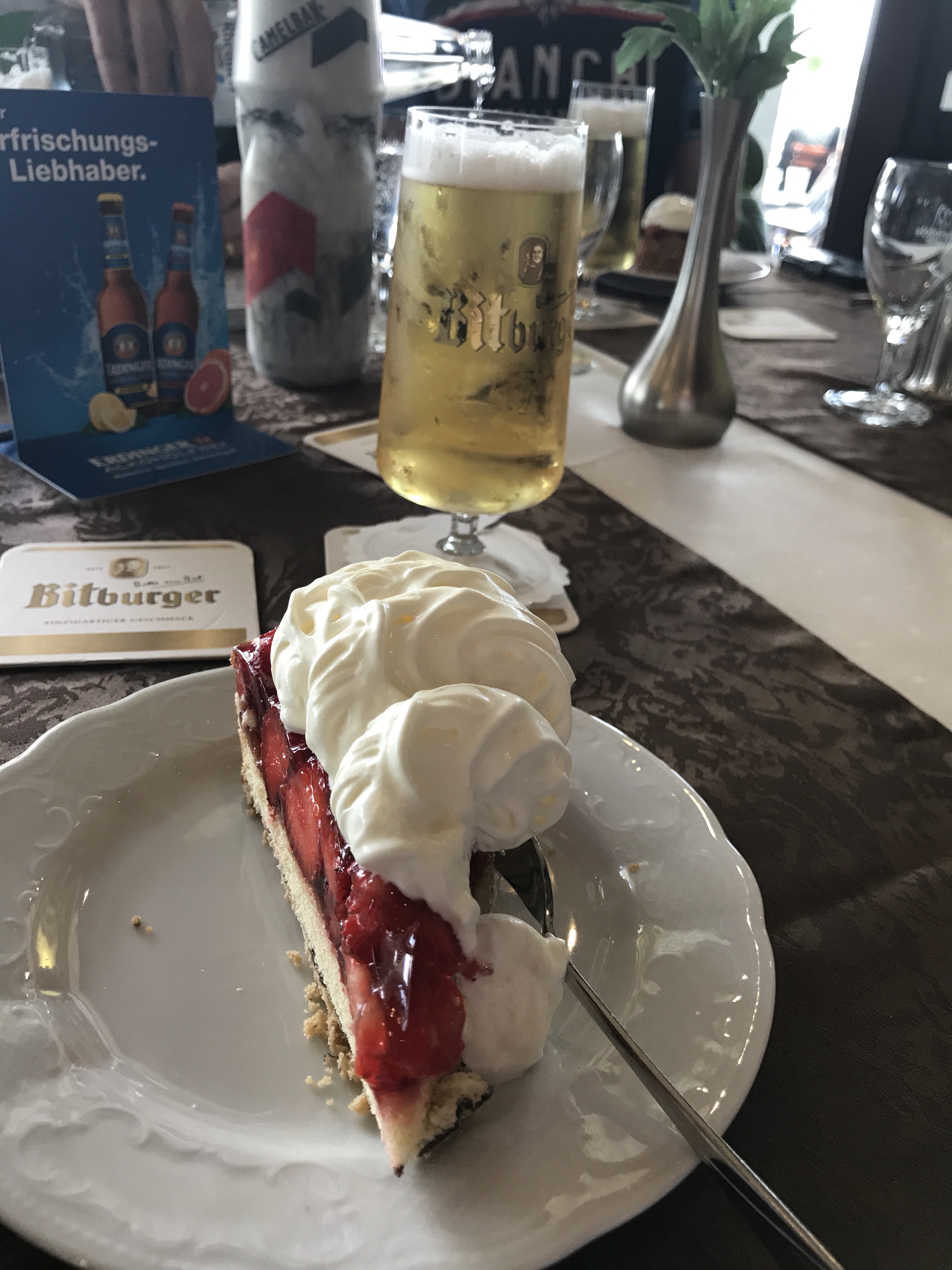 The longer the day went on the more beautiful the day became!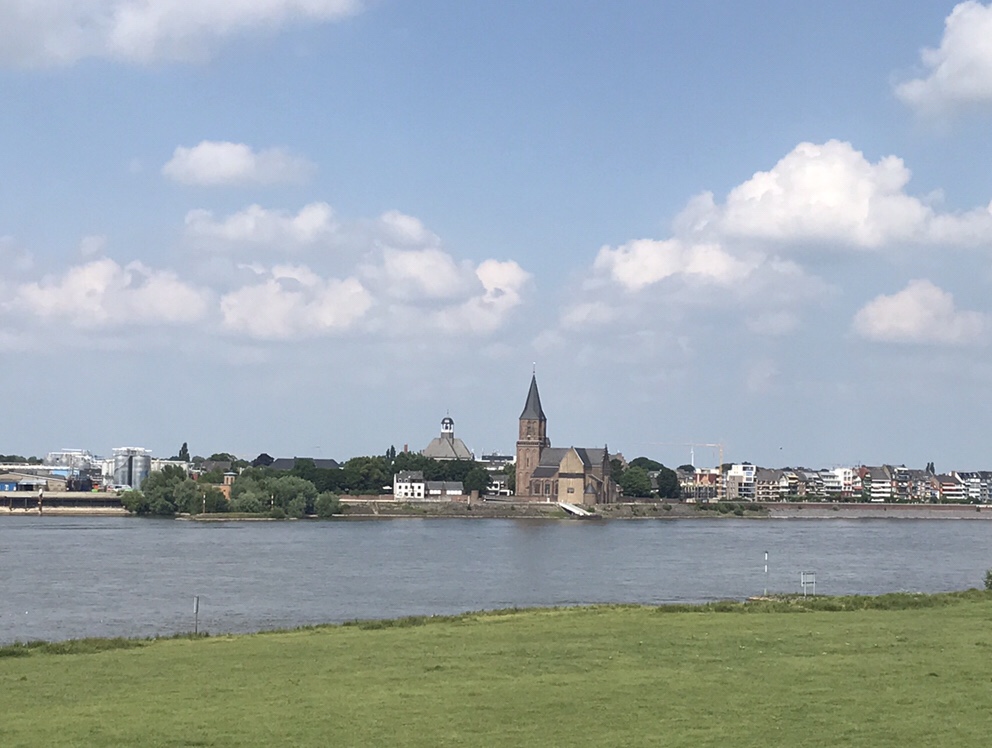 And we crossed into the Netherlands!!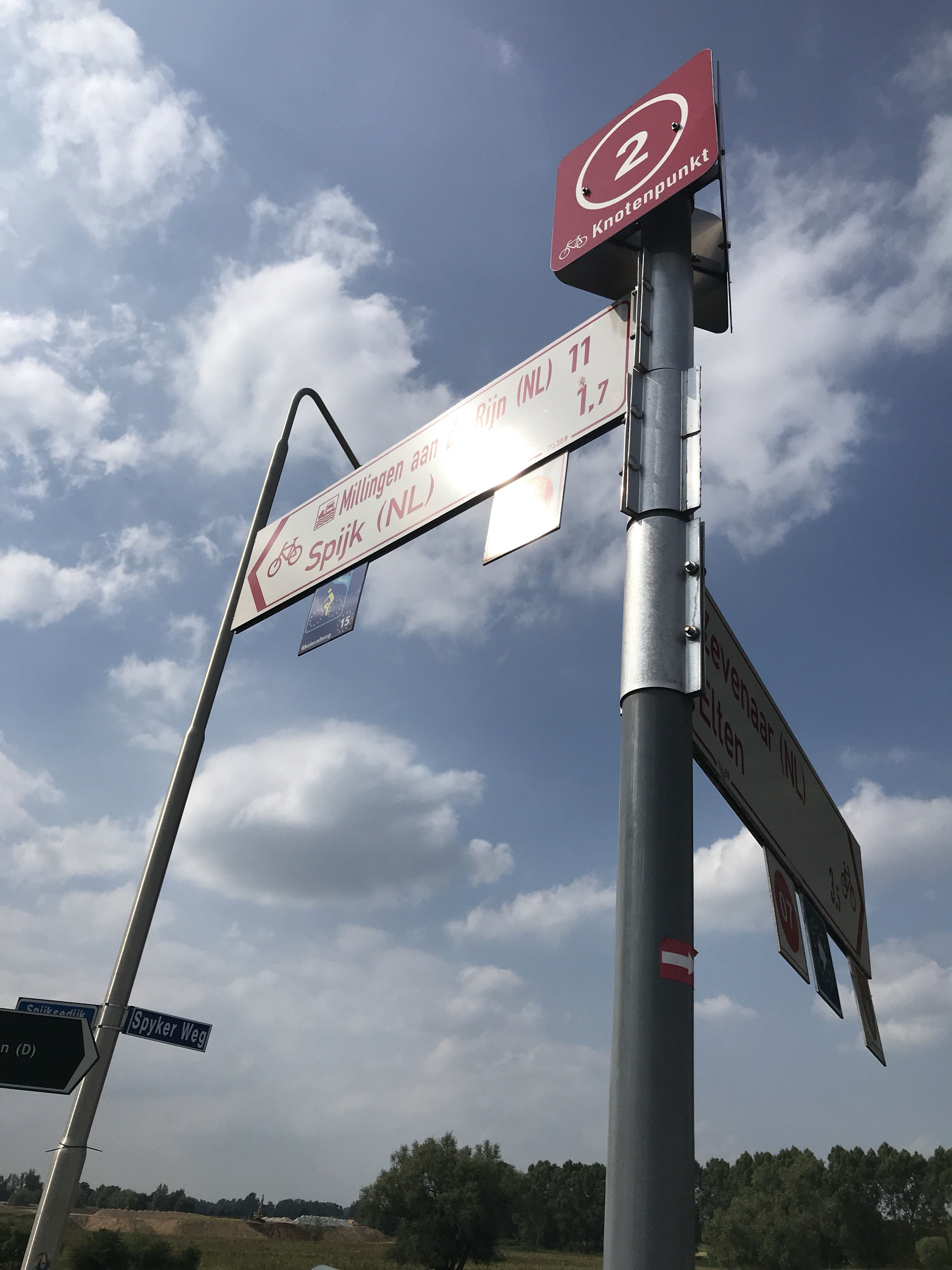 So we were off to Millingen.
Every turn of the pedal got us closer to Arnhem. There were a few things I wanted to see in Arnhem but I really didn't expect this….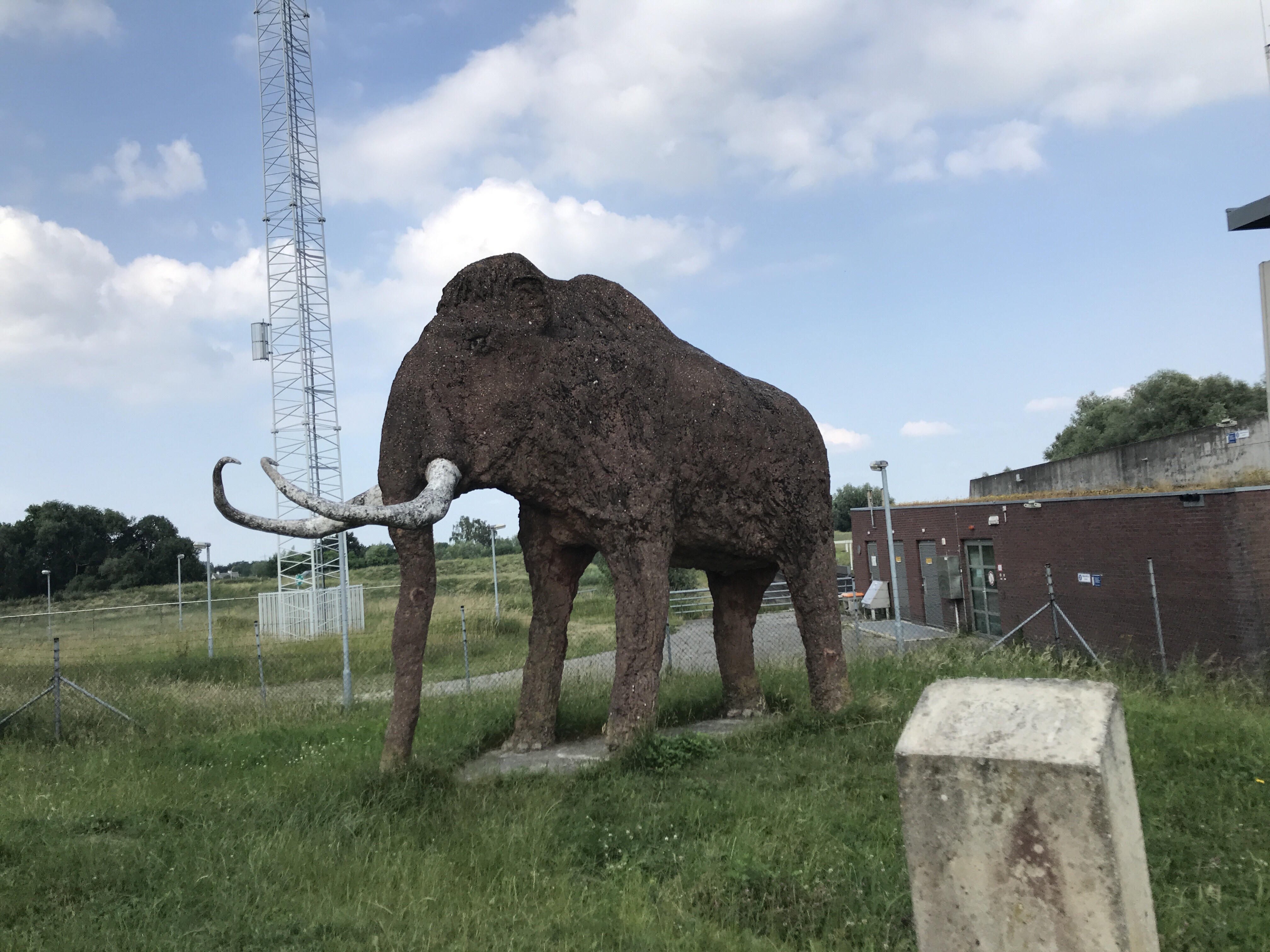 We had open road ahead of us, along with a headwind! But we continued whittling down the 30 more miles we had to go. As we got closer to Arnhem, I spotted the one thing I wanted to see… the John Frost Bridge.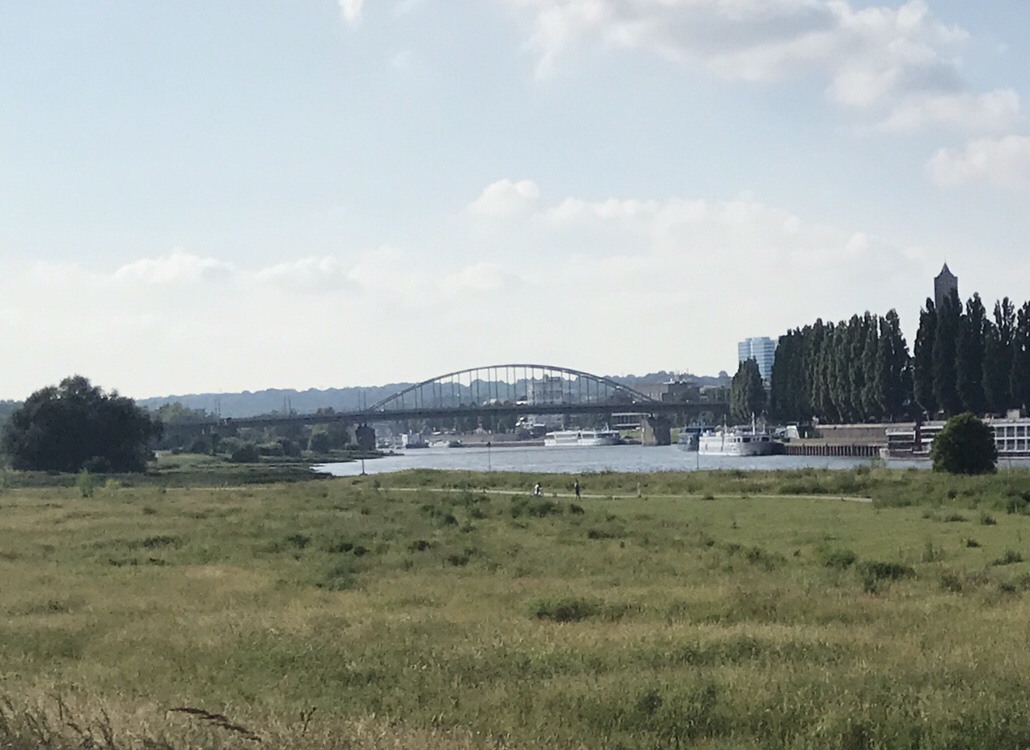 This bridge commemorates LtCol John Frost who led his 2nd Parachute Battalion, part of the British 1st Airborne Division, to assault the bridge and capture it as part of Operation Market Garden (for a fairly accurate depictions Operation Market Garden watch the movie "A Bridge Too Far"). The problem was, unknown to British Intelligence, the German ll.SS-Panzerkorps was in the vicinity of Arnhem on a rest break. This fact, along with delays in the capture intact of bridges in Eindhoven and Nijmegen, helped to prevent LtGen Horrock's XXX Corps to reach Arnhem as planned in the operations order. Arnhem has two museums, one at the Bridge and one in Oosterbeek, the Airborne Museum.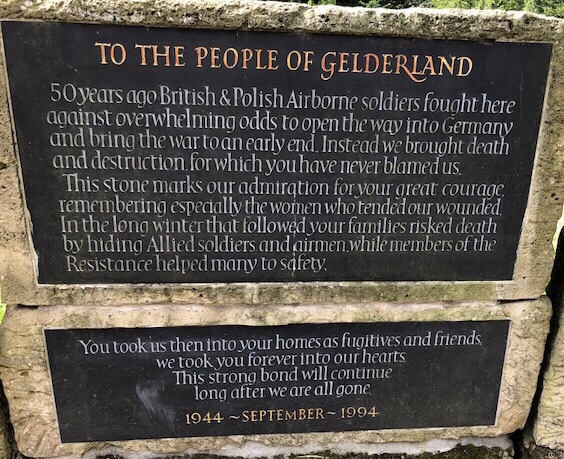 In short order, we crossed the bridge just past the John Frost Bridge to arrive at our hotel. We had been underway approximately 11 hours and traveled 80+ miles. A shower and drinks were in order before a wonderful dinner of BBQ ribs…. apparently the National Food of The Netherlands.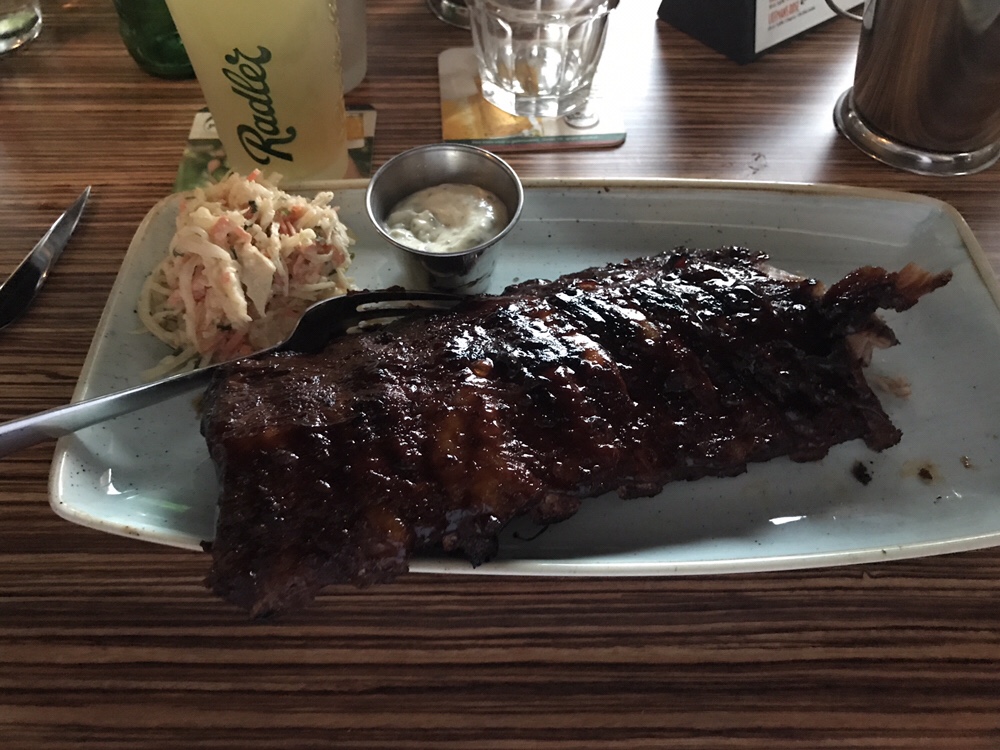 Tomorrow, stage 11 (Day 15)….Arnhem to Gorinchem.