This was it… Stage 12 – the last day of riding!! About 117 km of cycling through the flat Rhine delta. Our day would start after breakfast and The Goud en Zilver Hotel has a great one.
Most of the time, the breakfast buffets are good and give us a great start for the day. But the one in Gorinchem was spectacular!! Fresh squeezed oranges, cooked to order eggs and bacon that was perfectly cooked. Hotel Goud en Zilver set a new high mark for future hotels to achieve. But I don't know if it's possible!
After checking the maps one last time, we determined that we needed to start the day on the ferry crossing to the other side of the river.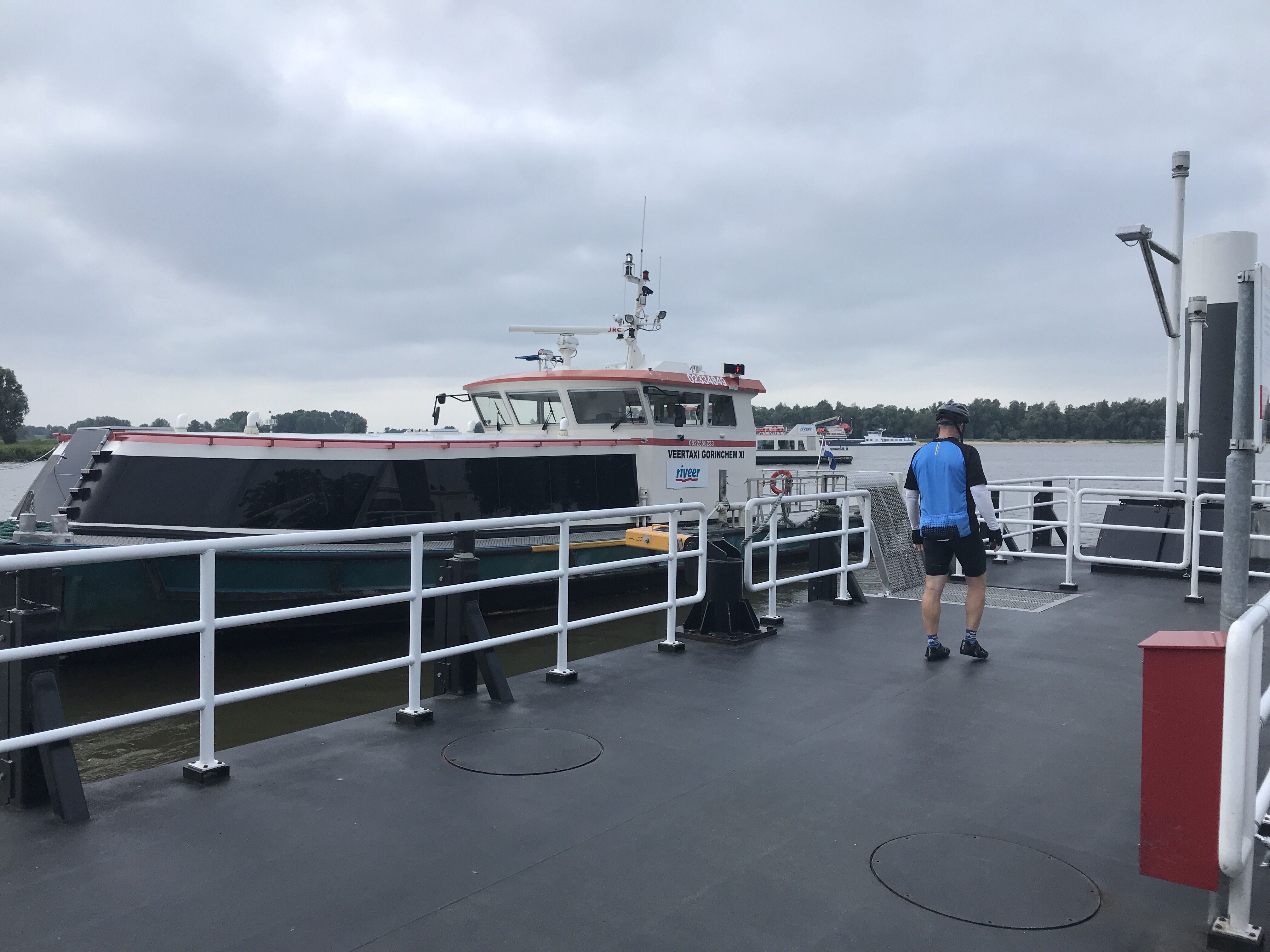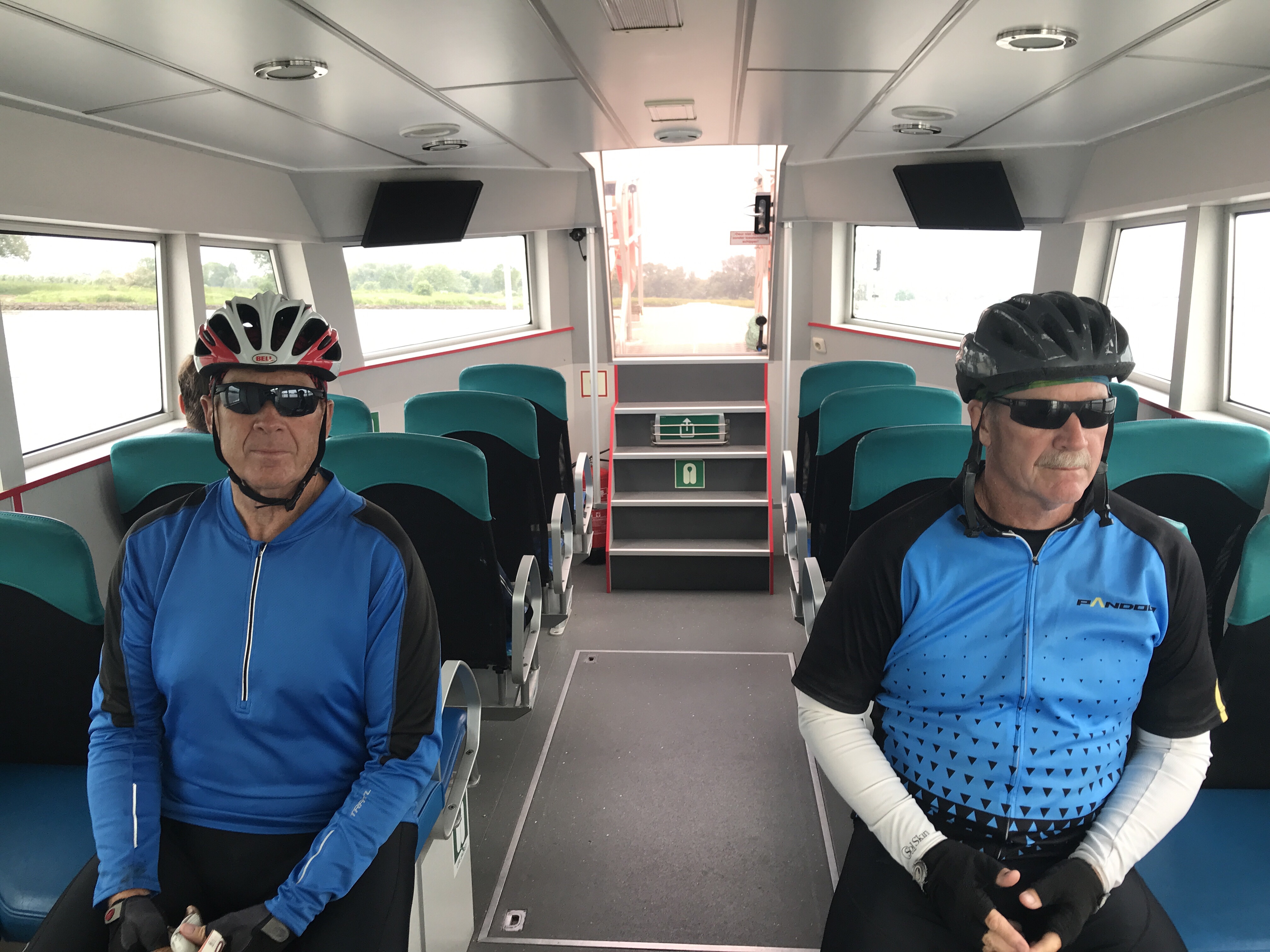 This was to be a day of ferrys…. at least 4 times we would cross the Rhine. This was but the first. 3 out of 4 were Waterbus trips (no cars). Once on the opposite side, we started riding. But by looking closely at a combination of sources we fount that the "official" EV15 route actually took us about 15-20 km out of our way. So relying on maps like this one…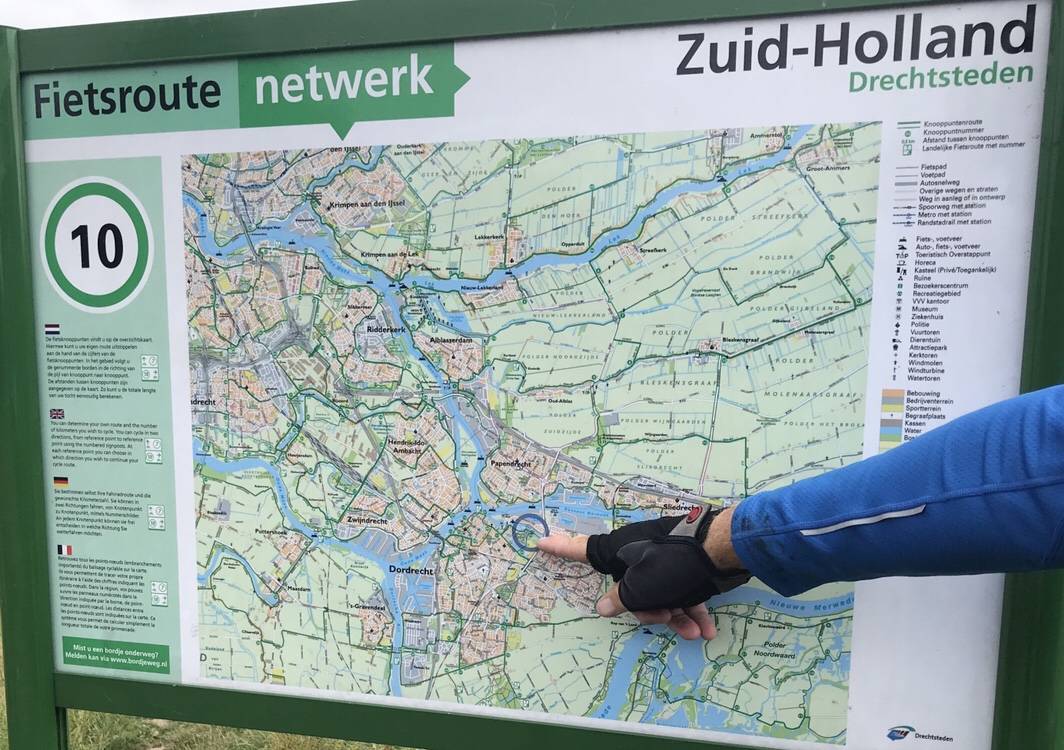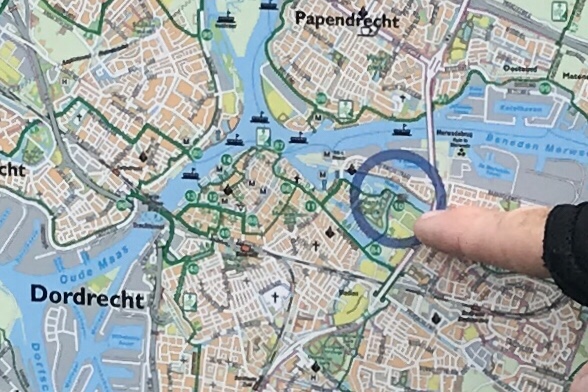 We were able to pick "official" Netherlands bike trails and save some pedaling (and time). They look confusing until you "break the code". The bottom one shows all the various trails in green with way point numbers at the key intersections.
More cycling, new scenery, more ferry's….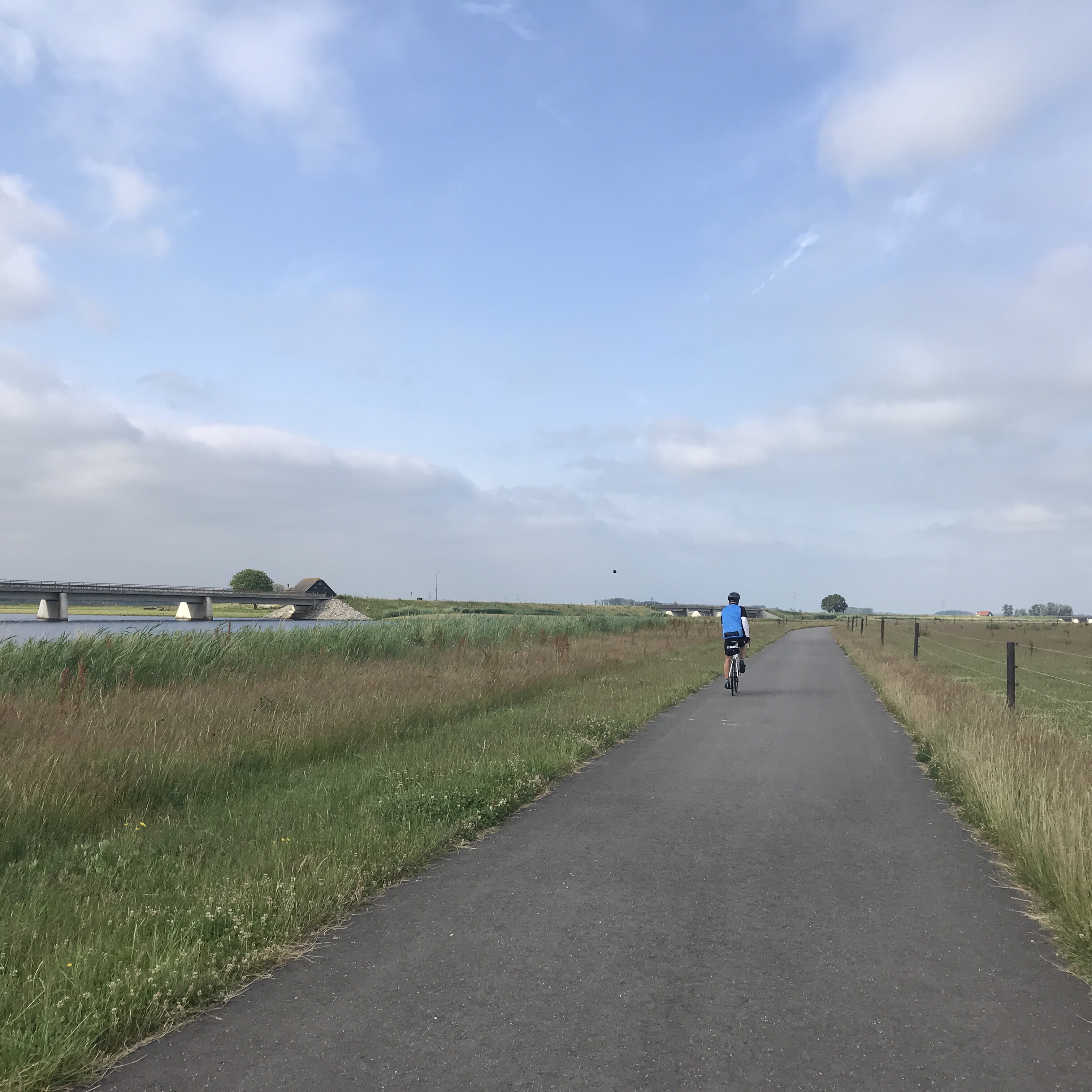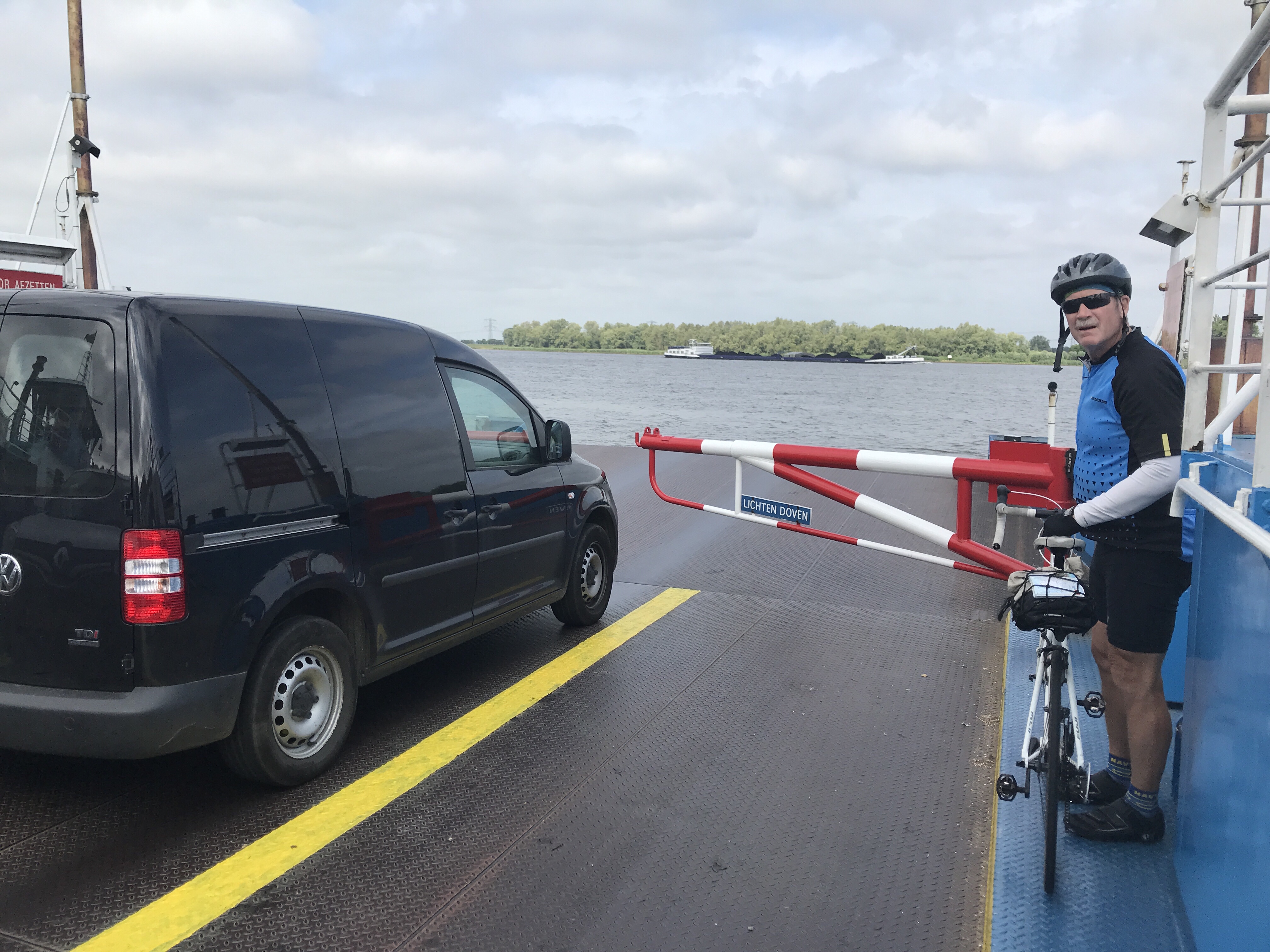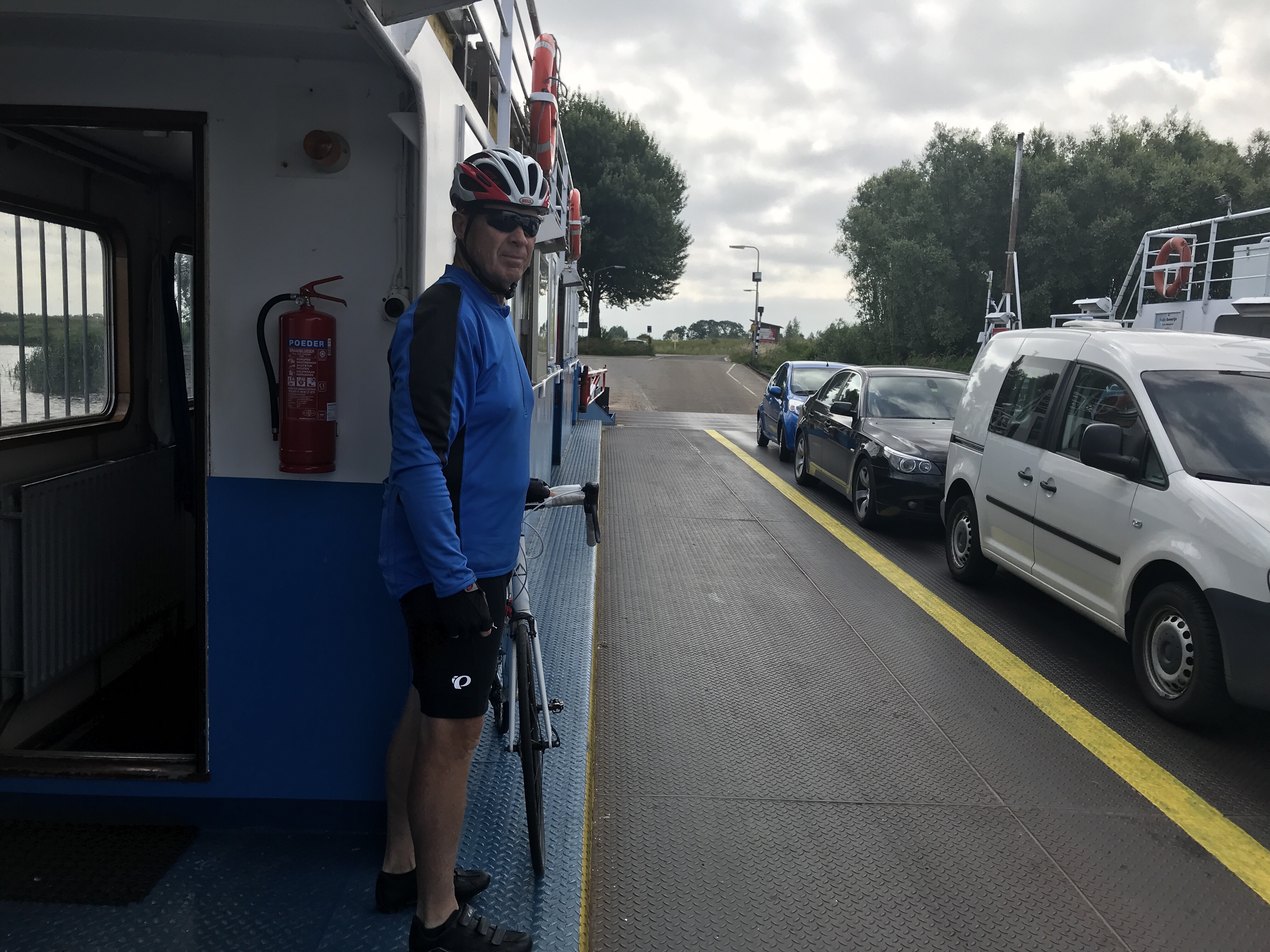 Until we hit Kinderdijk….. then it was all Windmills! Beautifully restored, some functional lining a canal….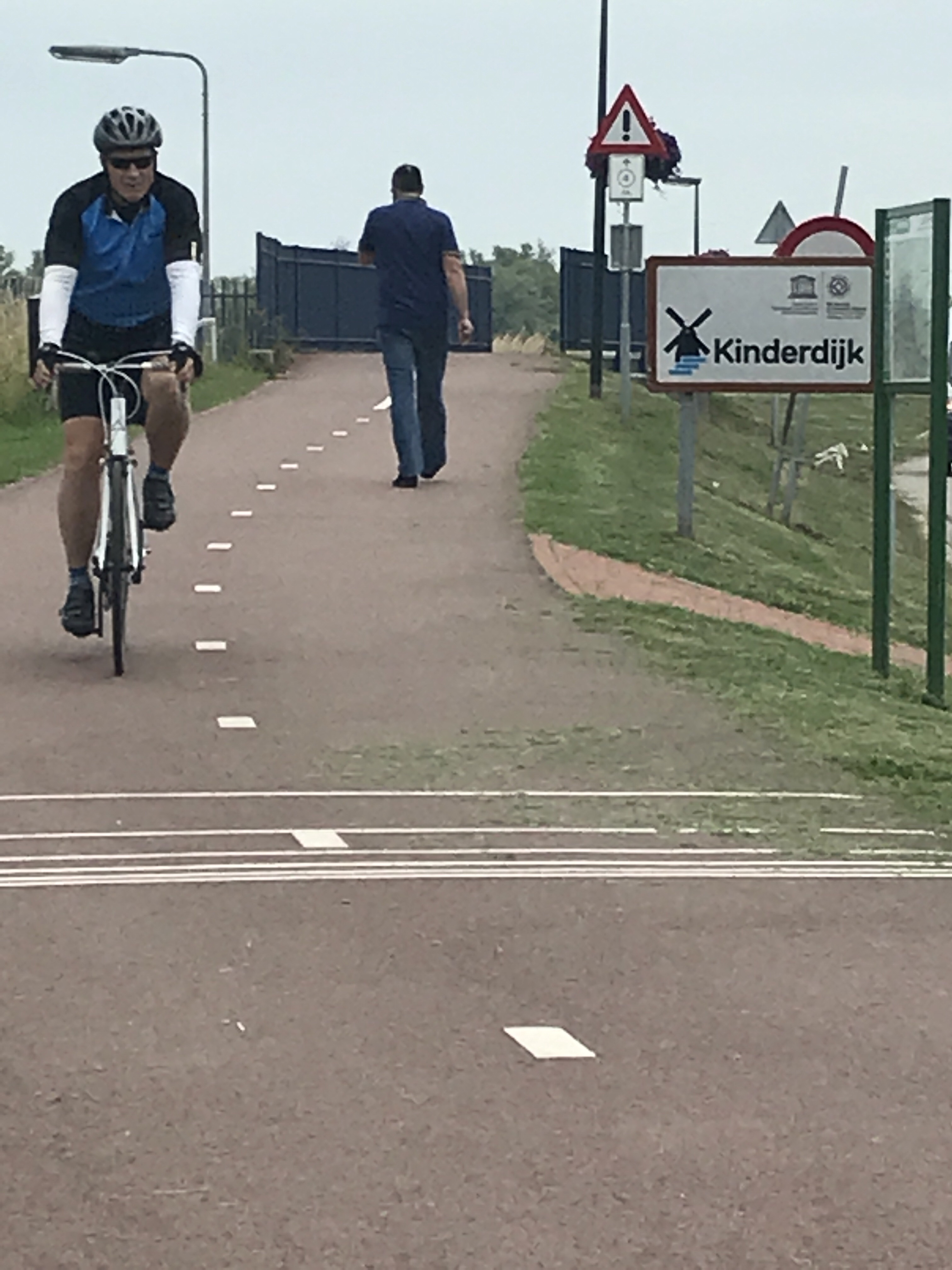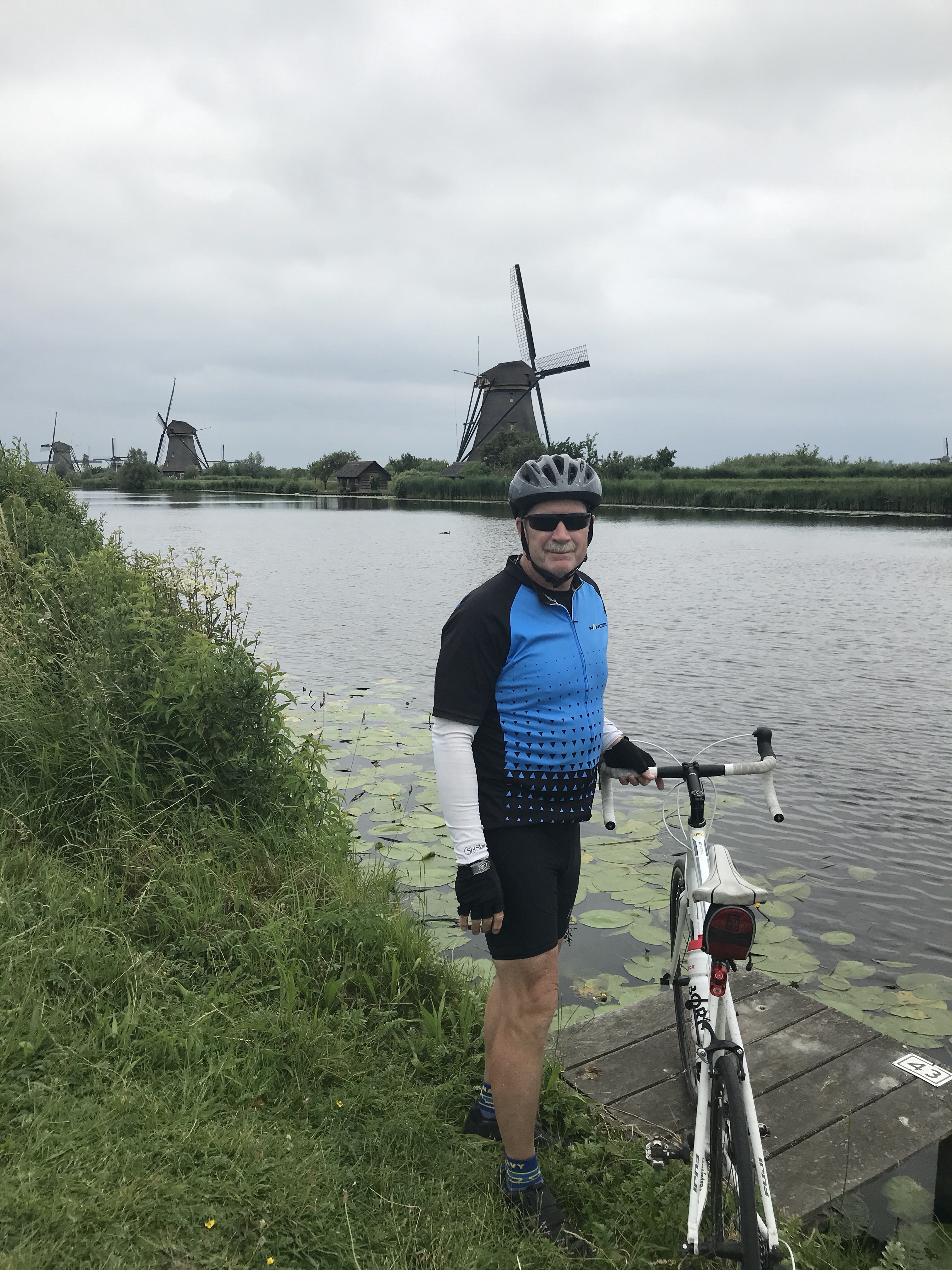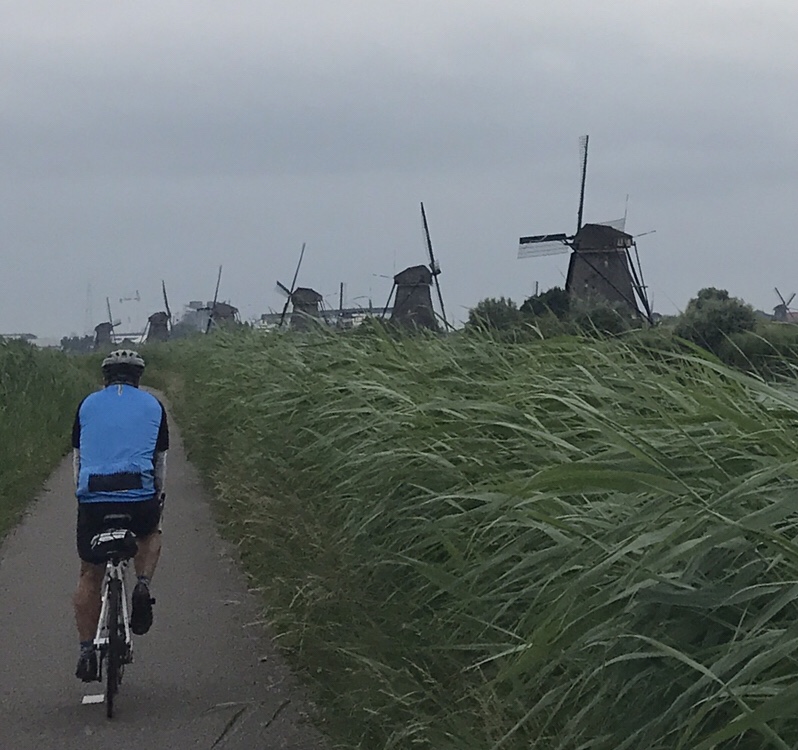 It was very beautiful seeing all the windmills along the canal. After watching for tourists walking, other bikes and mopeds, we made it to our last waterbus crossing into Rotterdam.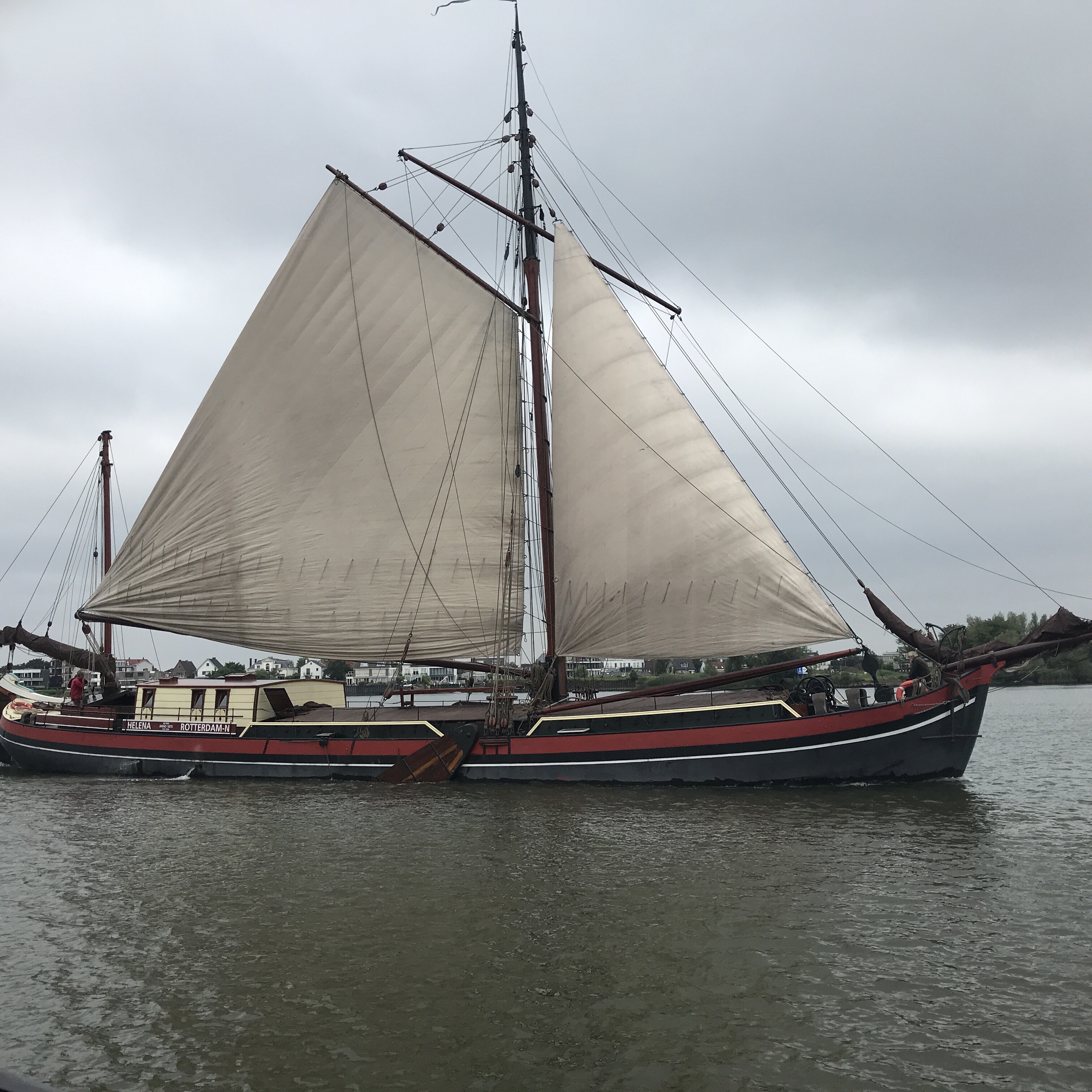 from the waterbus…
31 km to go at that point.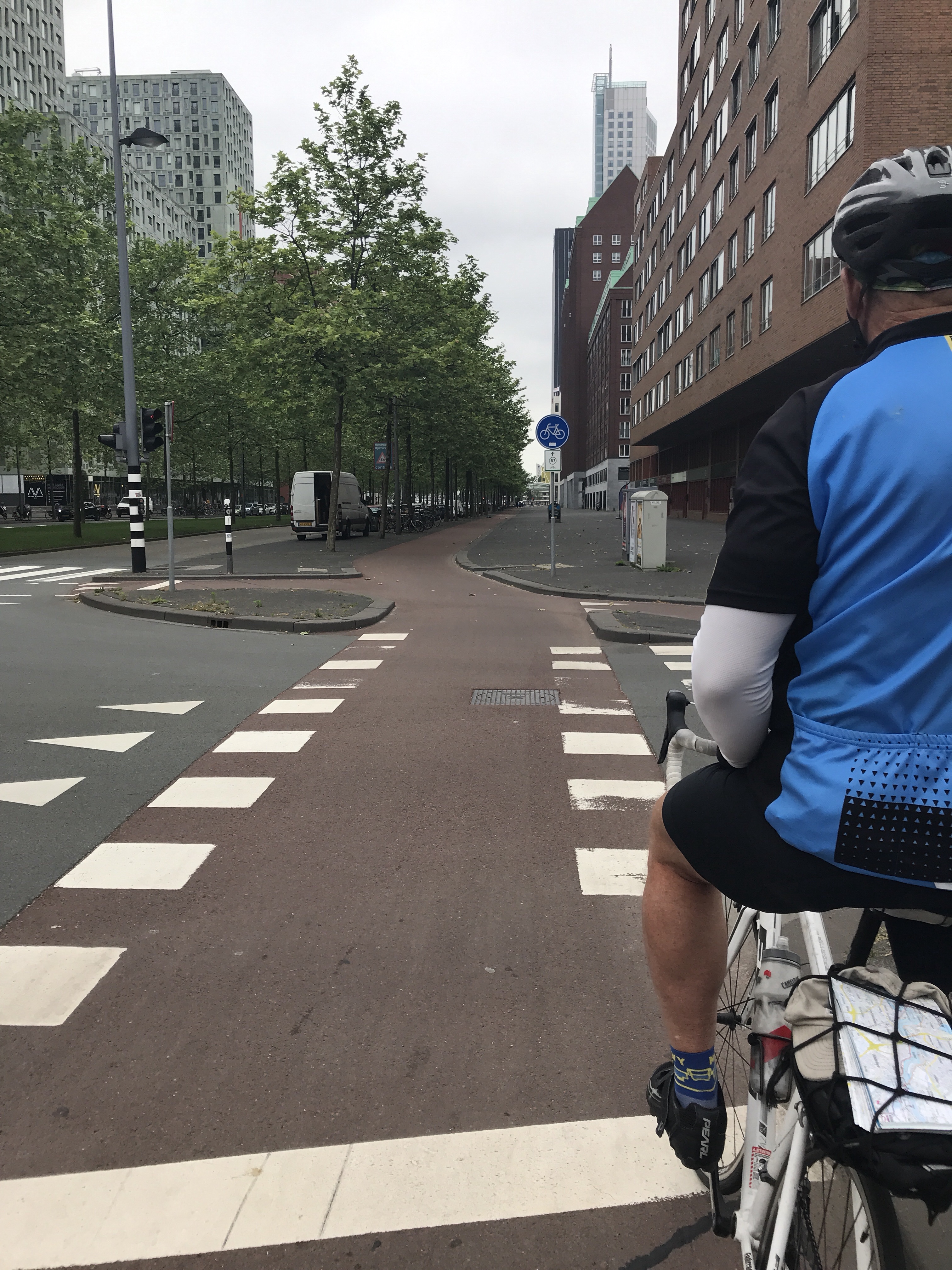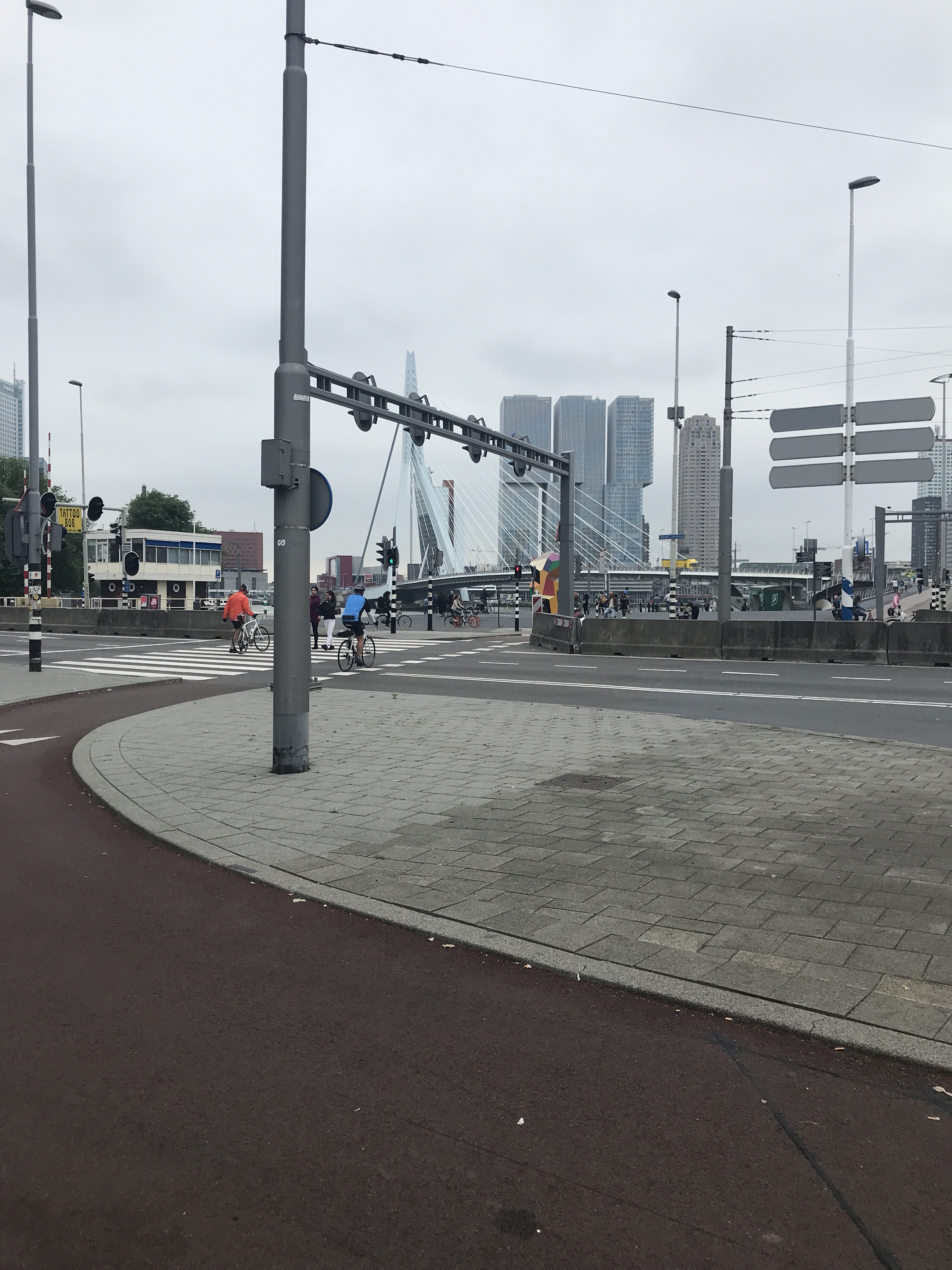 And the great Dutch trails continued and got even better…. signage for the day was super and the trails looked more like a running track than a bike trail!
At one point we turned into a small business district along a canal. It kind of reminded me of San Antonio…. just with drawbridges and windmills!!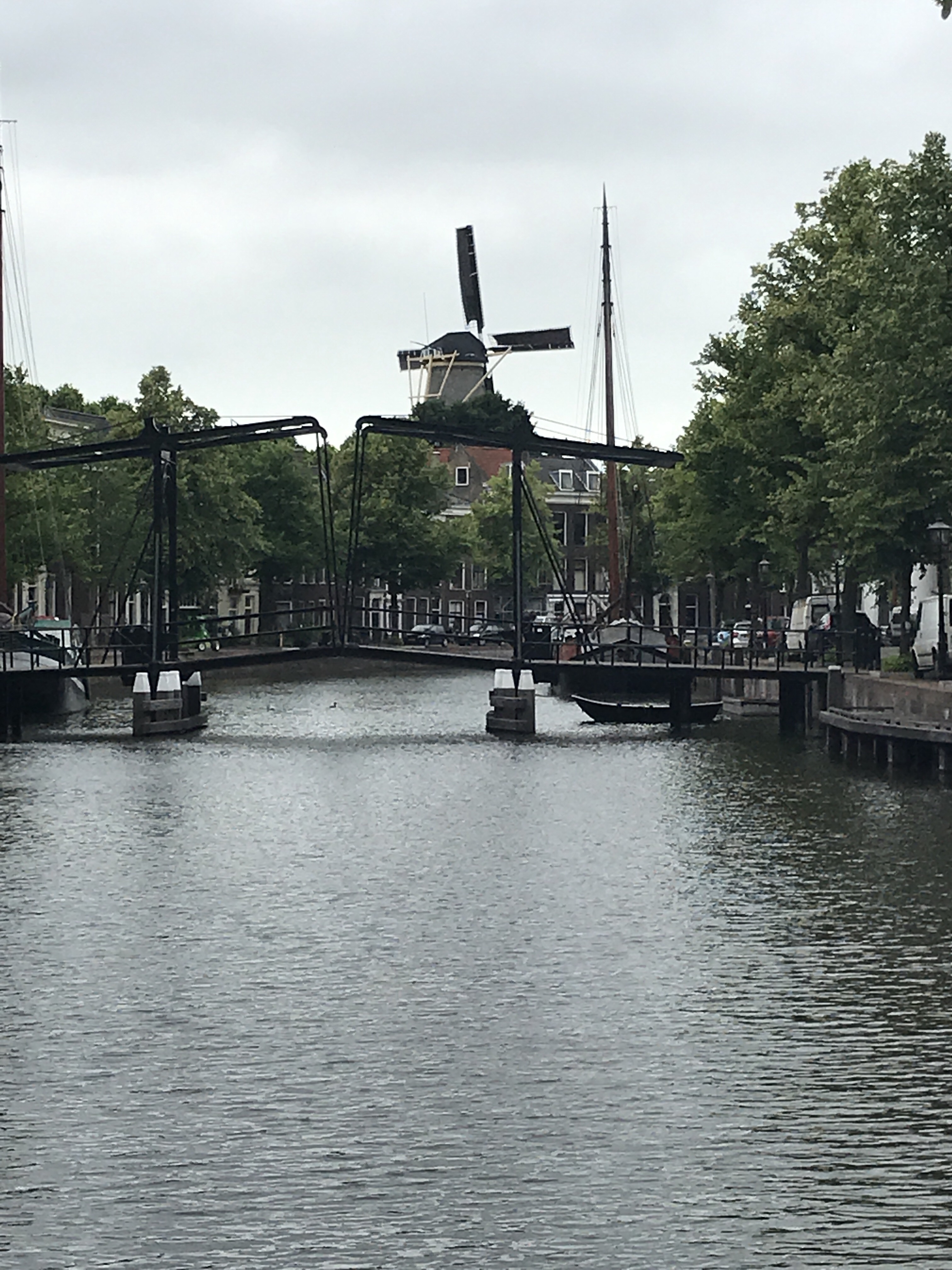 We were within 20 km now…12 miles. So despite the headwind coming off the ocean, we put our heads down and kept pedaling! On westward…. to the North Sea.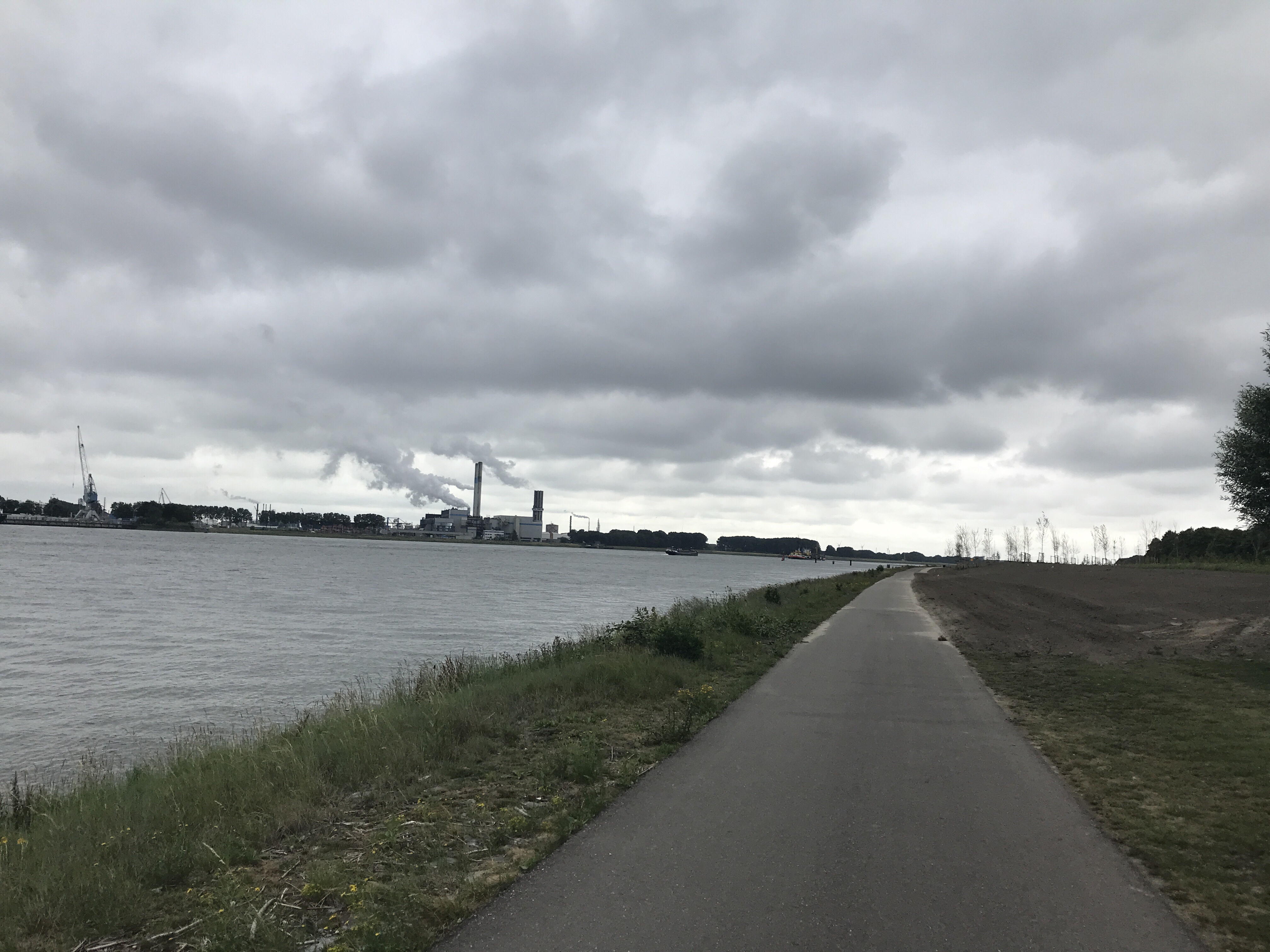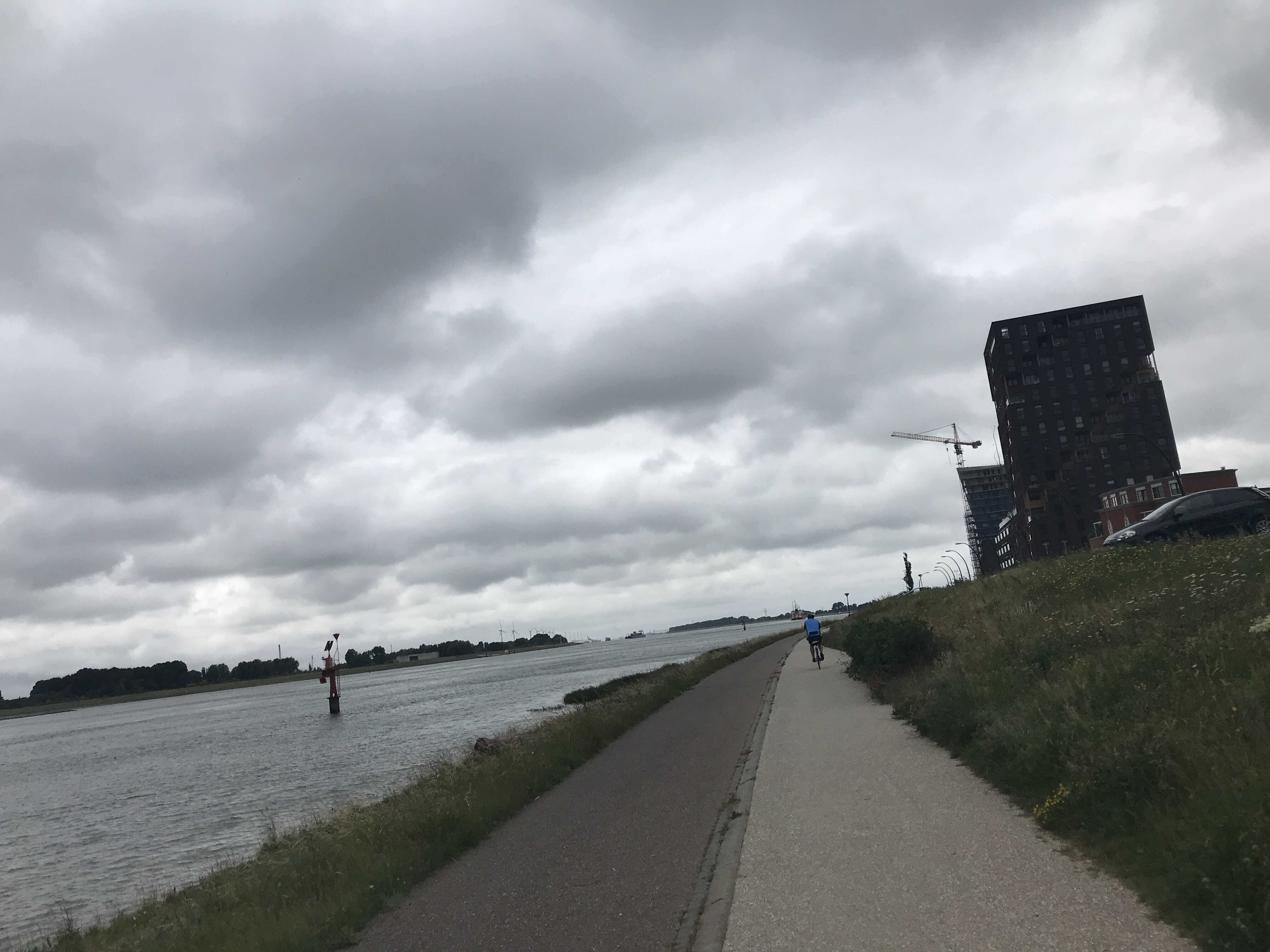 Finally….. after 866 miles, we completed the Eurovelo 15!!! We rode to the beach for a celebratory photo….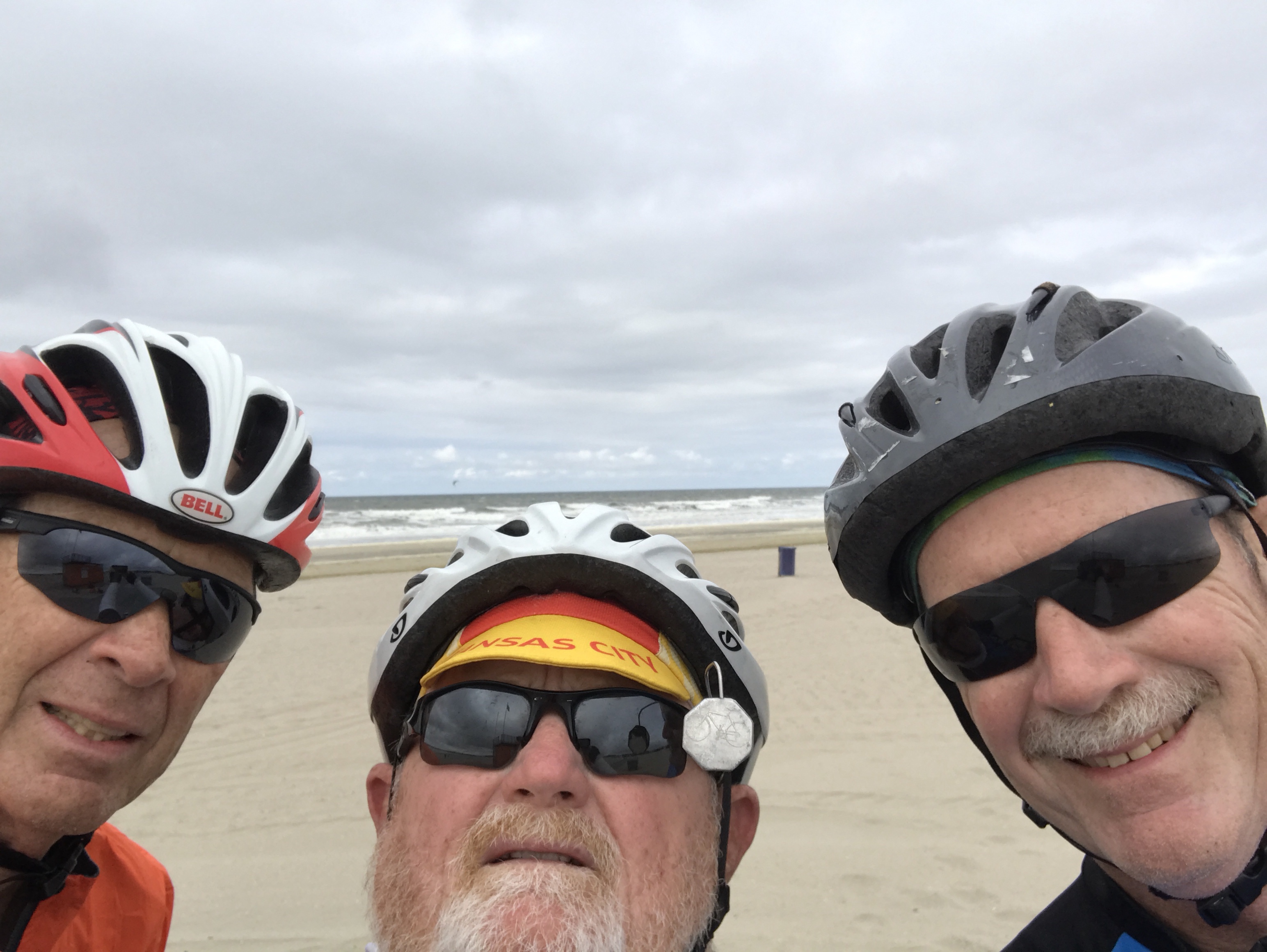 We got back to the hotel, got our rooms, secured our bikes in the biergarten and went for a good dinner.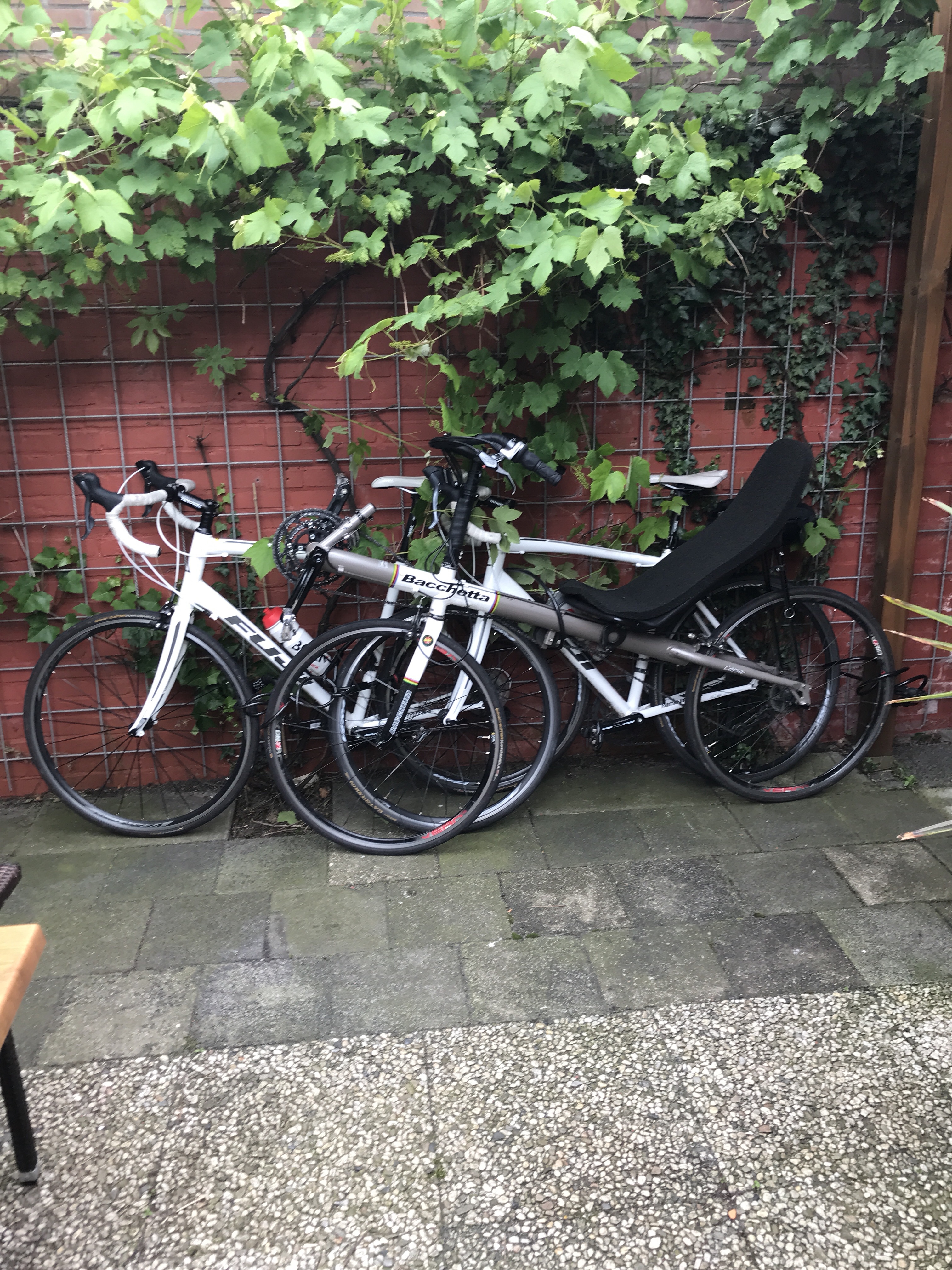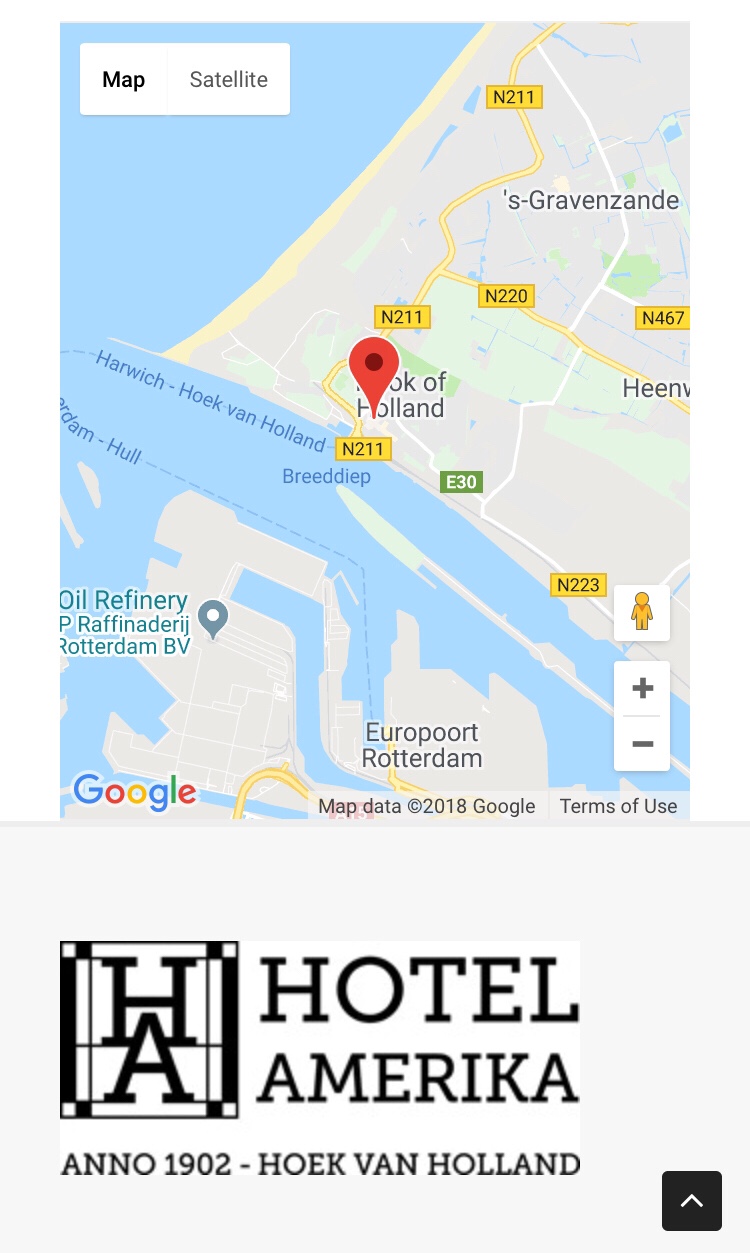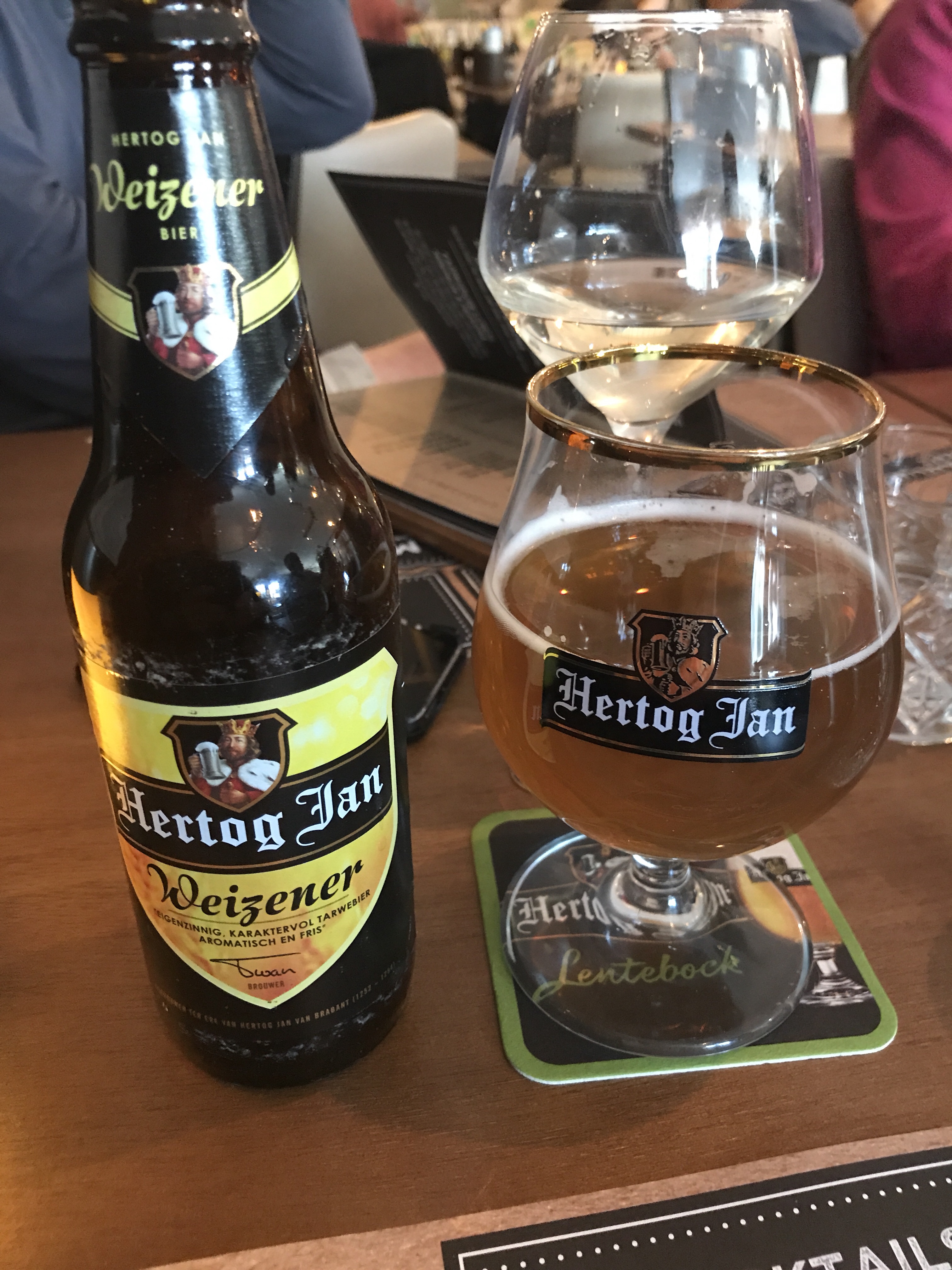 Ok…. maybe a new beer to sample!
Tomorrow….. The Hague on Liberty Day.