Bamberg….. one of my favorite towns! It is a UNESCO World Heritage site to boot…. the river Regnitz runs through it and it boasts a number of fantastic sights. To list but a couple, you have the Dom, then there's the Altes Rathaus in the river, and one of my favorites…Schlenkerla Rauchbier. So much here….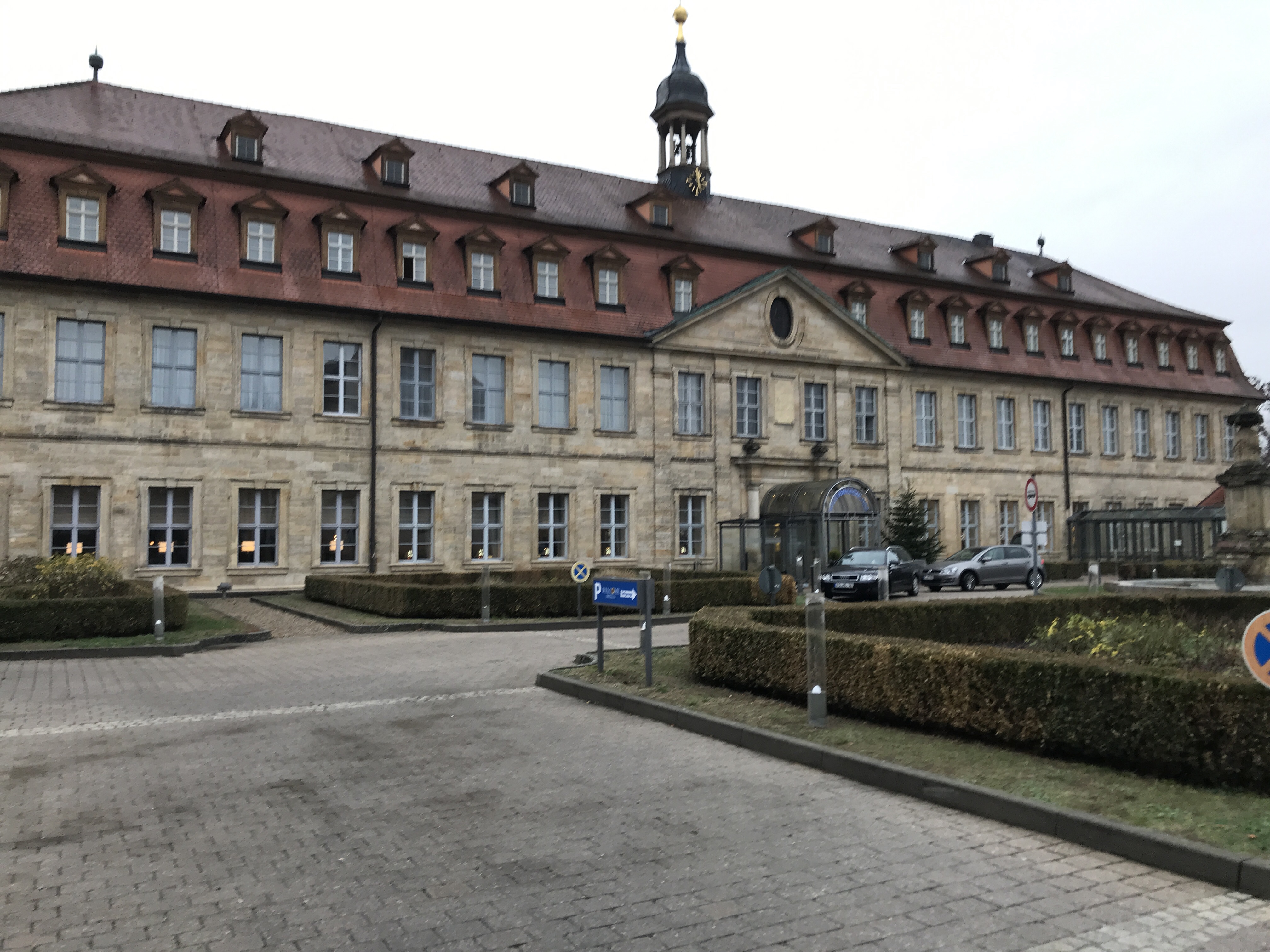 Here's the hotel we stay at… an old castle.
And this one….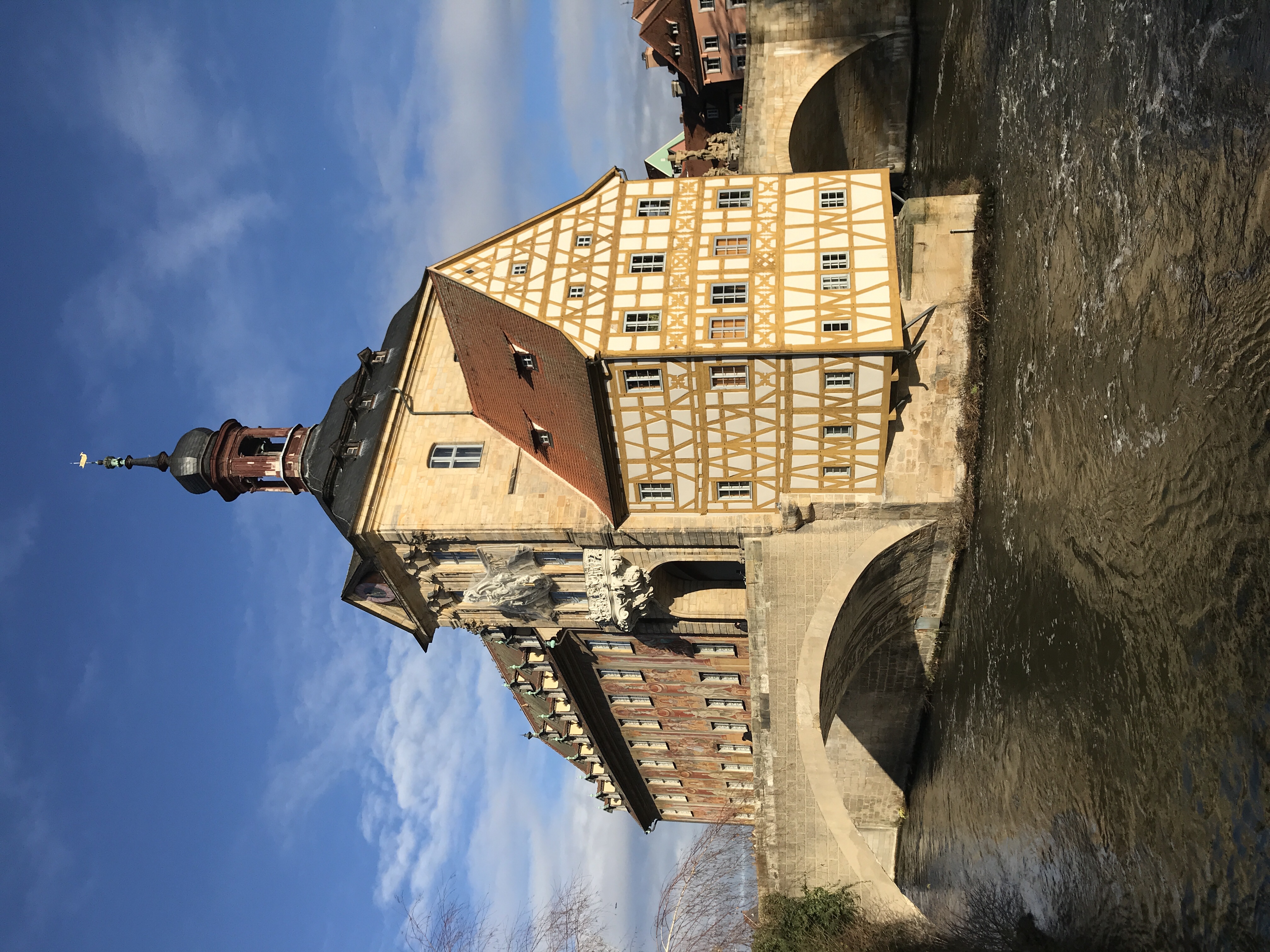 This is the Altes Rathaus, built on a tiny island after the Bishop in this area refused to give land to the city to build it.
And then inside the archway of the Rathaus…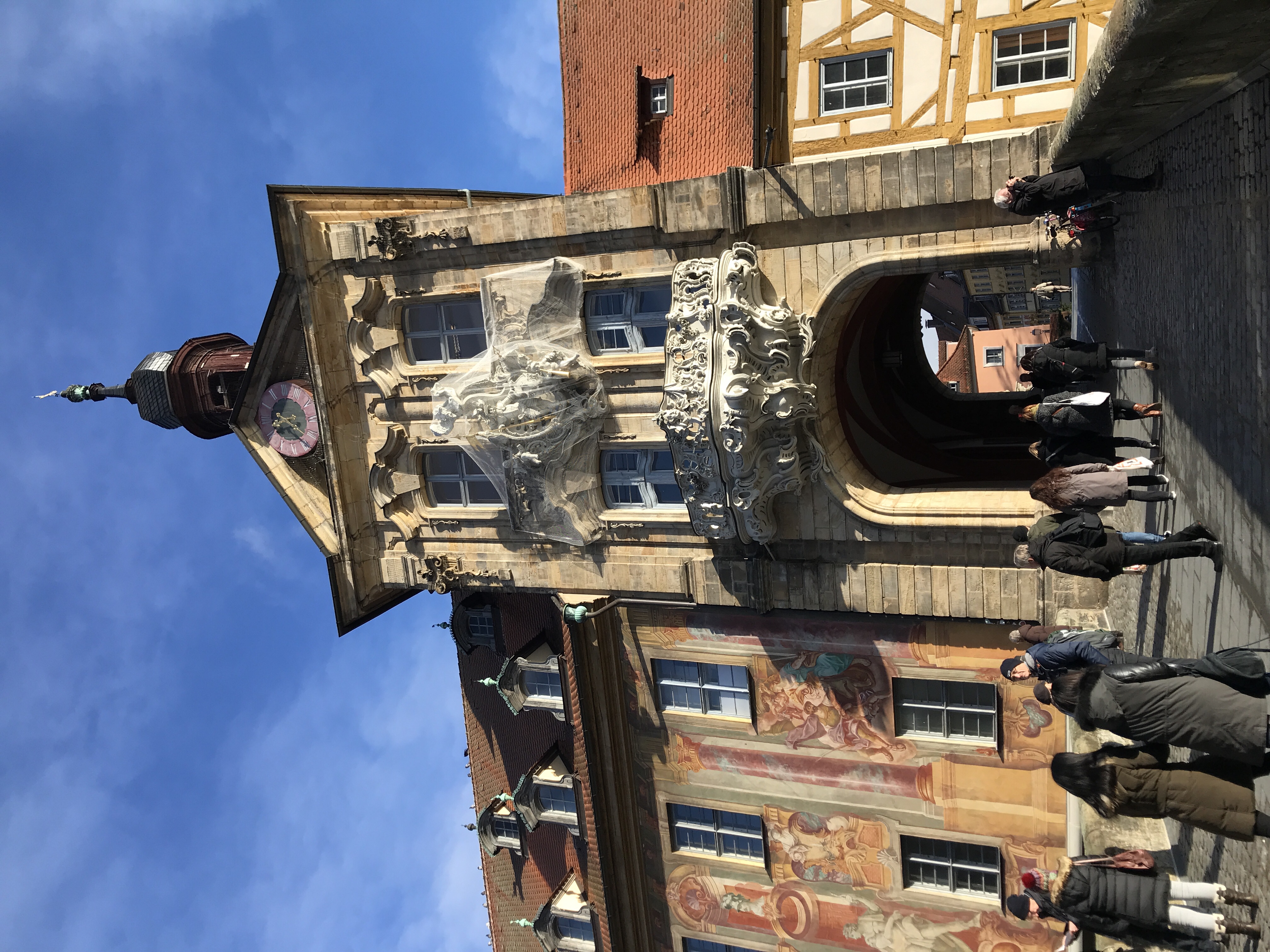 You find this Memorial plaque….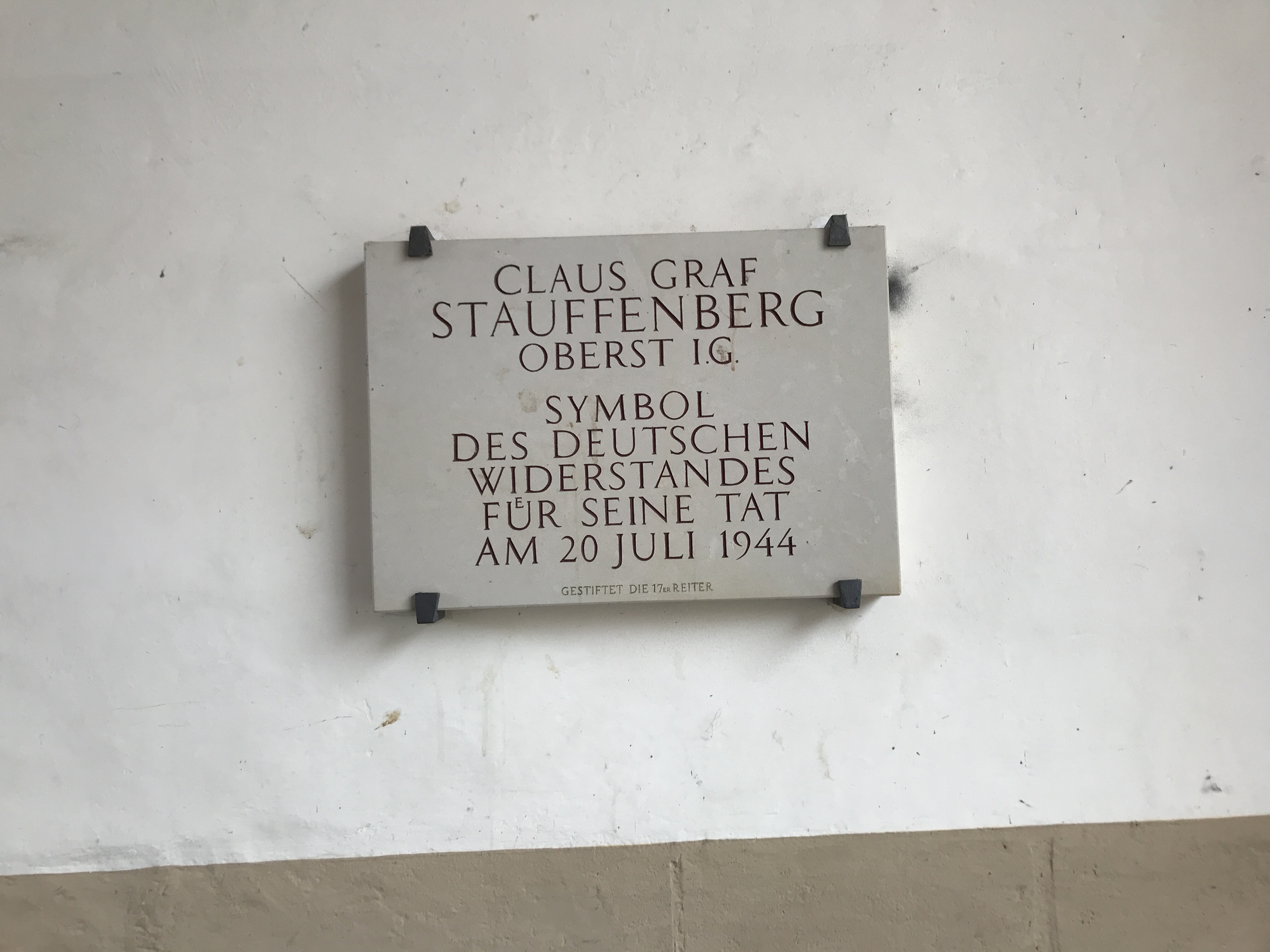 This remembers Claus Schenk Graf Von Stauffenberg, the man who planted the bomb in Hitler's "Wolf's Lair" which nearly ended the war.
And here is one of Bamberg's tourist stops….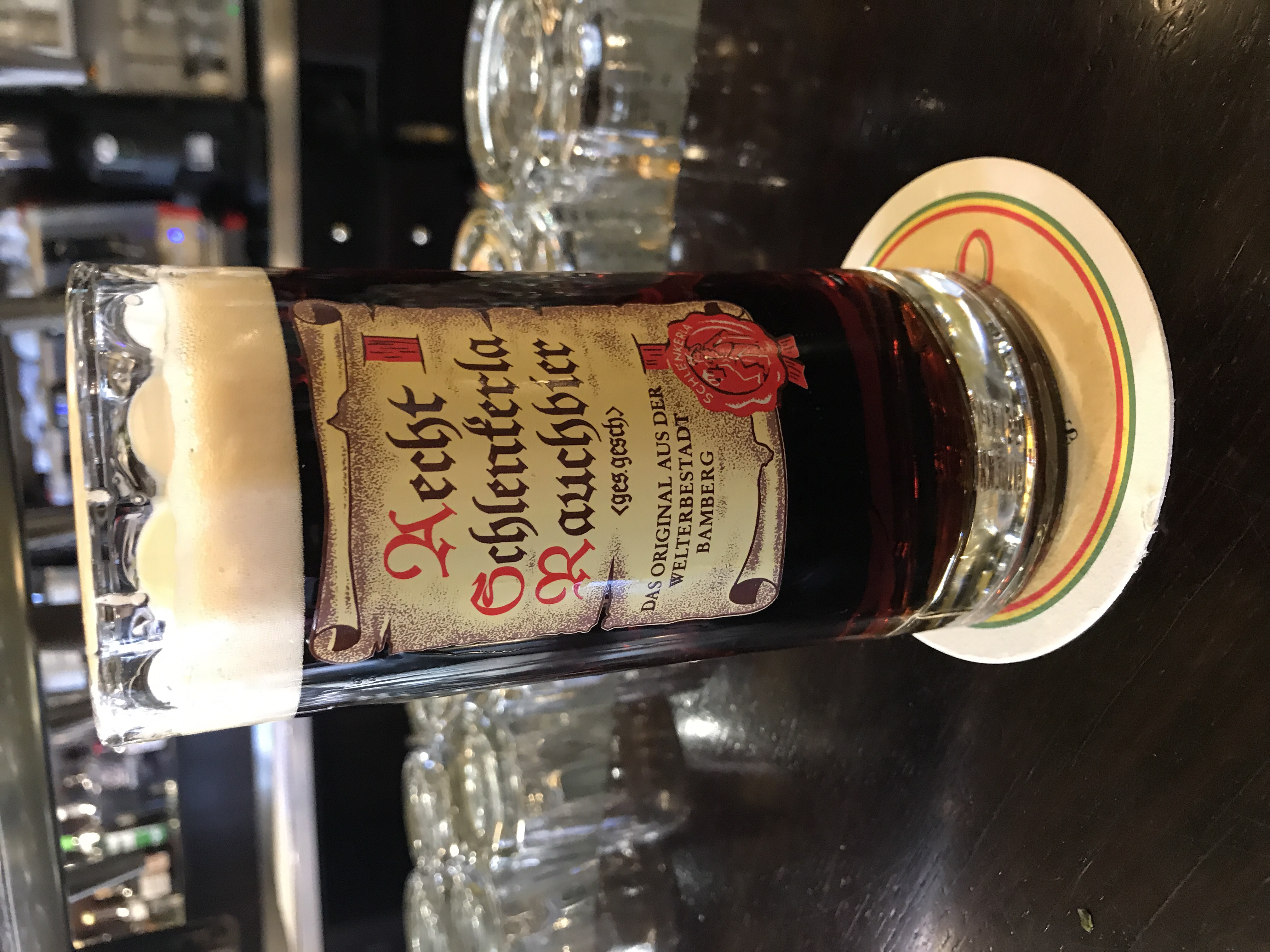 At a restaurant to enjoy a Schlenkerla Rauchbier…. it's a beer made with smoked barley. It's a unique taste… the first Bier is good, the second is better and the third? Well, it's the BEST!!
And there is even an area of Bamberg where fishermen's houses line the Regnitz river and is called "Klein Venedig" or "Little Venice".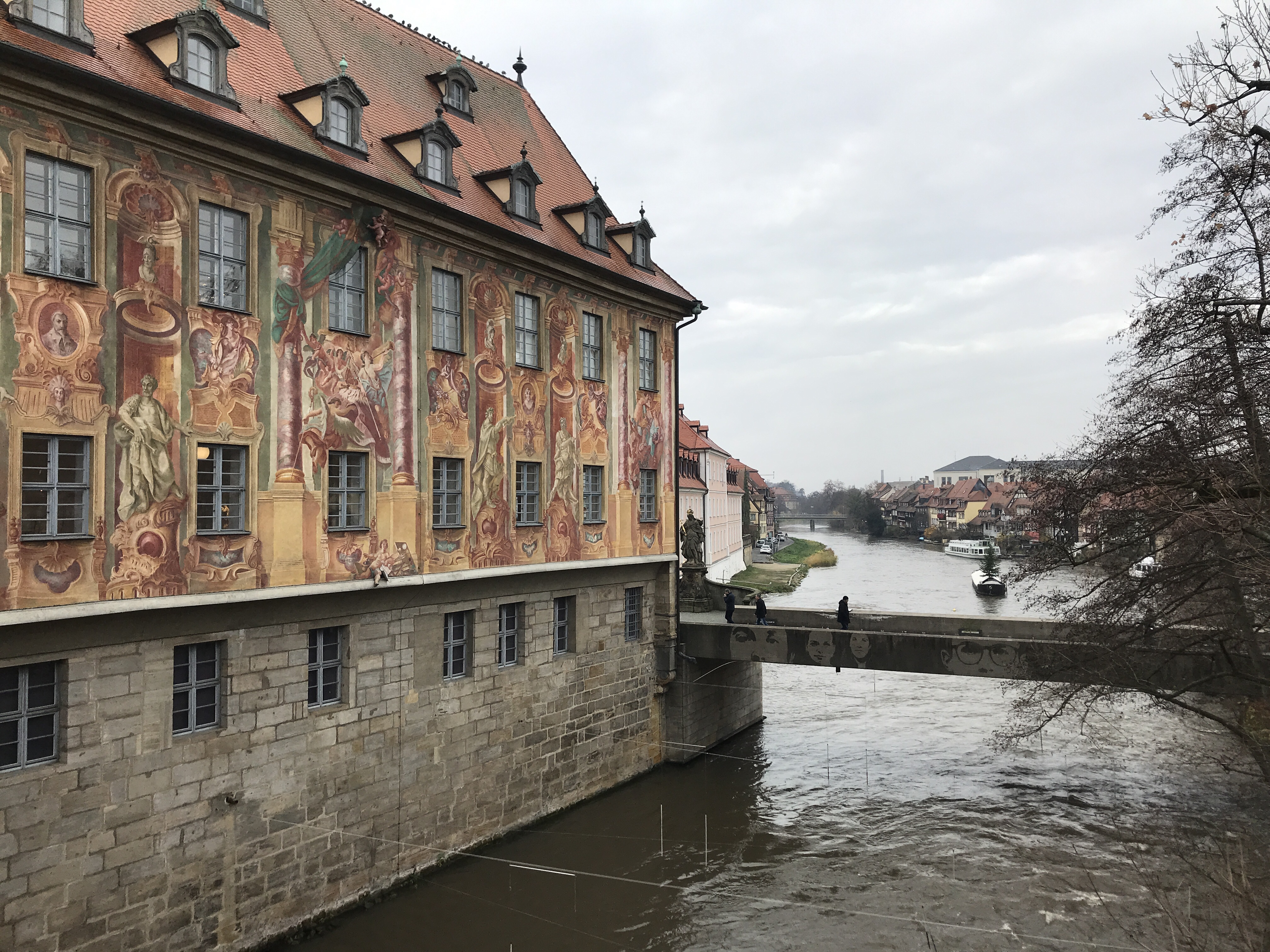 You can see the houses lining the river beyond the bridge in this photo. A very beautiful section of the town!
Today, dinner will be at the Klosterbräu, one of the many breweries in Bamberg and the oldest (since 1533). It is said to have wonderful Franconian food… I'll tell you soon!!
Well…. the good was delicious!!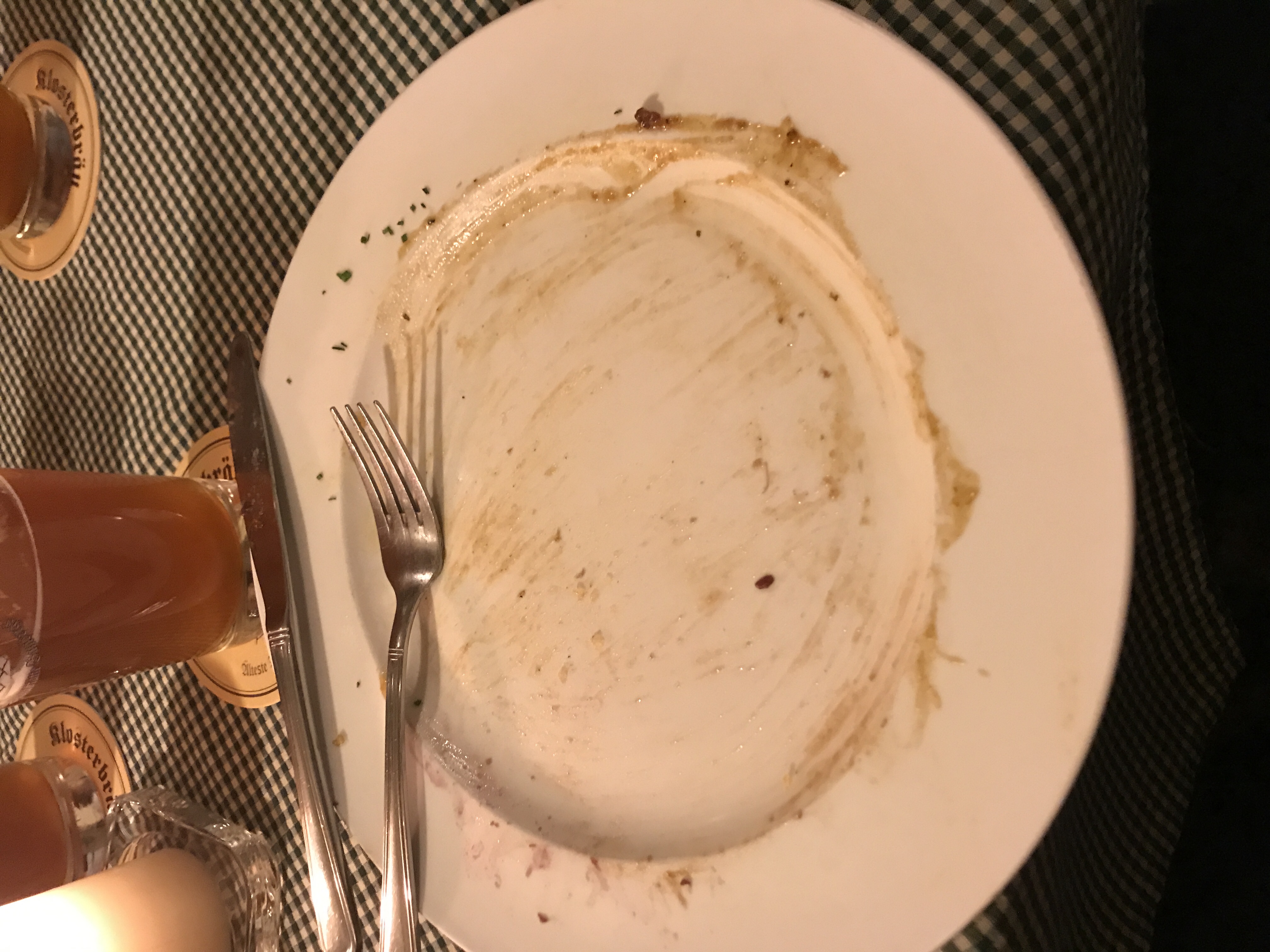 This was the best meal I've had… Fränkischer Sauerbraten with Dunkelbier Sauce, Red Cabbage and Potato Dumplings (Fränkischer Sauerbraten mit Dunkelbier Soße, Blau Kraut und Klöße). Lecker!!!
Tomorrow, Rothenburg ob der Tauber….