Ruhetag….. "Quiet day" in German. The day your business is closed… for restaurants open on the weekend, typically a Monday but could be other days as well. For us, it was a quiet day after the flair-up of an old injury.
One of our riders was having persistent and unfortunately worsening of an old hamstring injury. And maybe with the rain and cold yesterday he aggravated things a little…. but he felt that discretion was the better part of valor. So on his behalf, and with full agreement from all riders, we decided to forgo the day's short ride and let his leg rest a bit. But we had a couple of things to do.
Our first stop was to return the bikes to the bike shop I store them at…. Intra Spiel+Sport. Markus Intra is quite the guy… friendly and knowledgeable. He comes from a cycling family… his father, him, his son and his brother-in-law were/are cycling professionals. But their connections to sports goes back even further with Grandfather being a runner. Markus and his team do a great job of maintaining our bikes so they are always ready when we need them!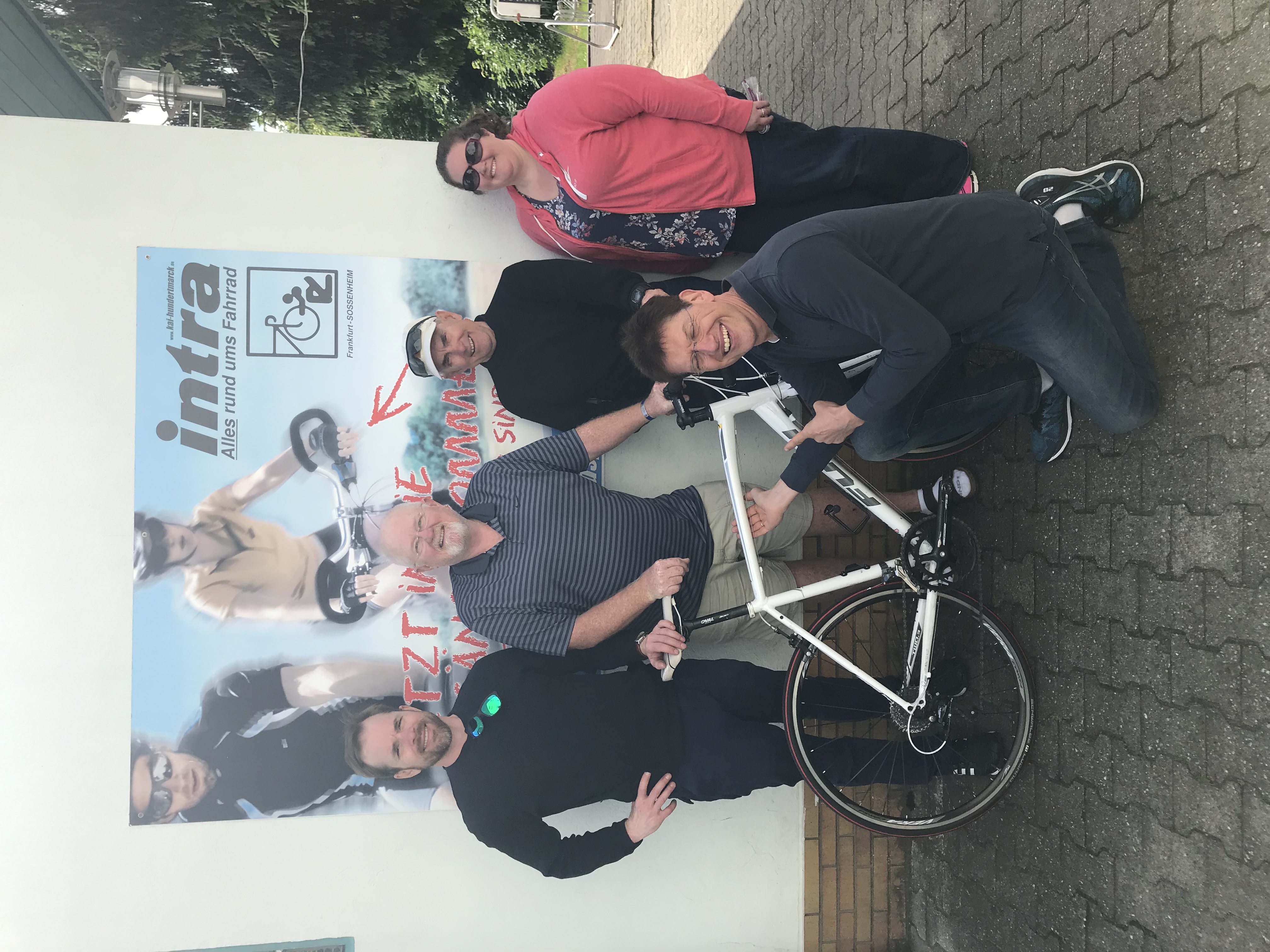 Once we were finished at the bike shop, we drove to Rüdesheim am Rhein. A beautiful little wine town on the banks of the Rhine River. It's a popular destination with many foreign guests as well as Germans coming to enjoy the beauty of the Rhine and sample the wines.
https://www.ruedesheim.de/en/see-discover/drosselgasse-co/
Here are a few pictures….
Looking across the Rhine….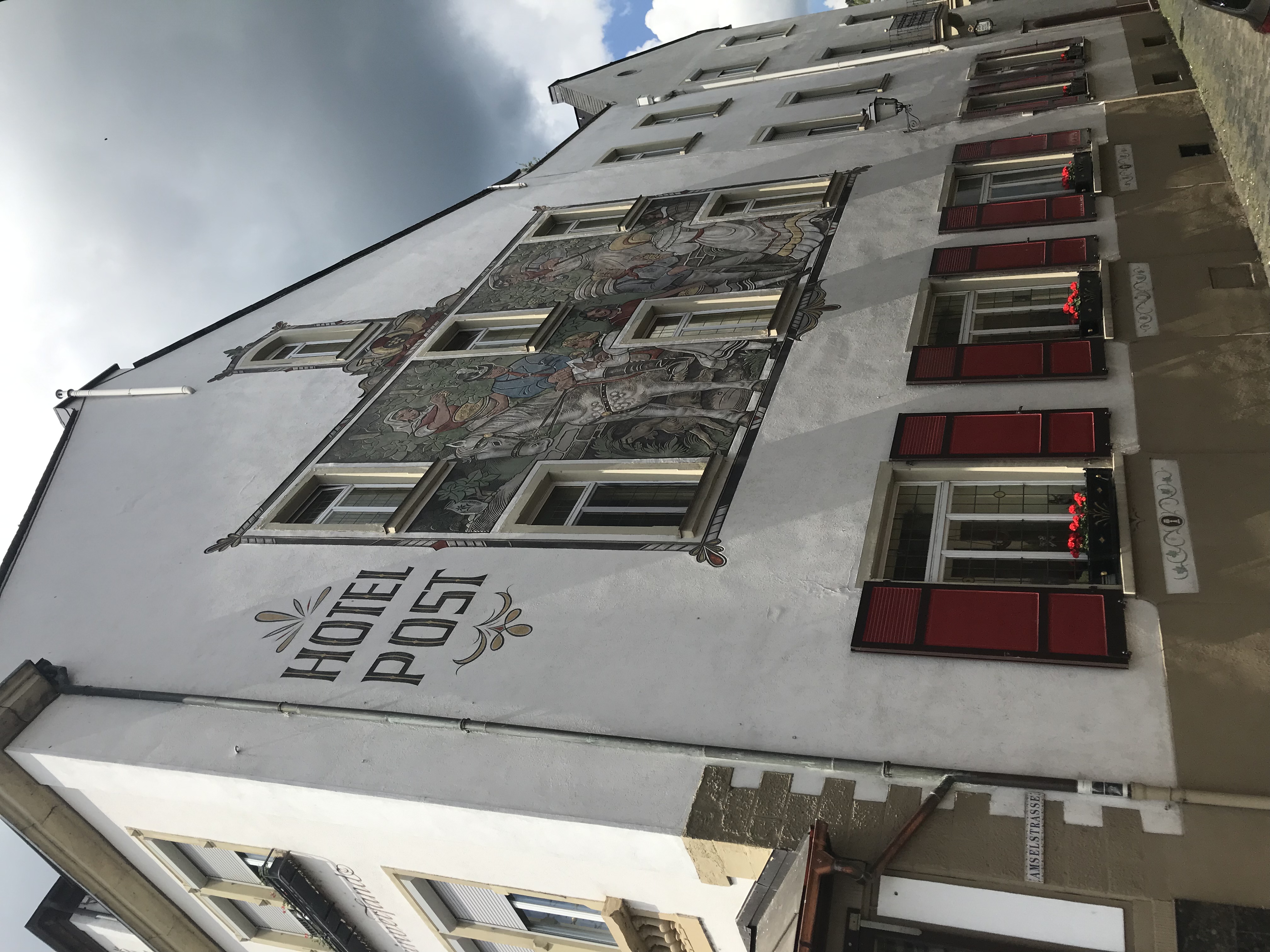 Pretty buildings….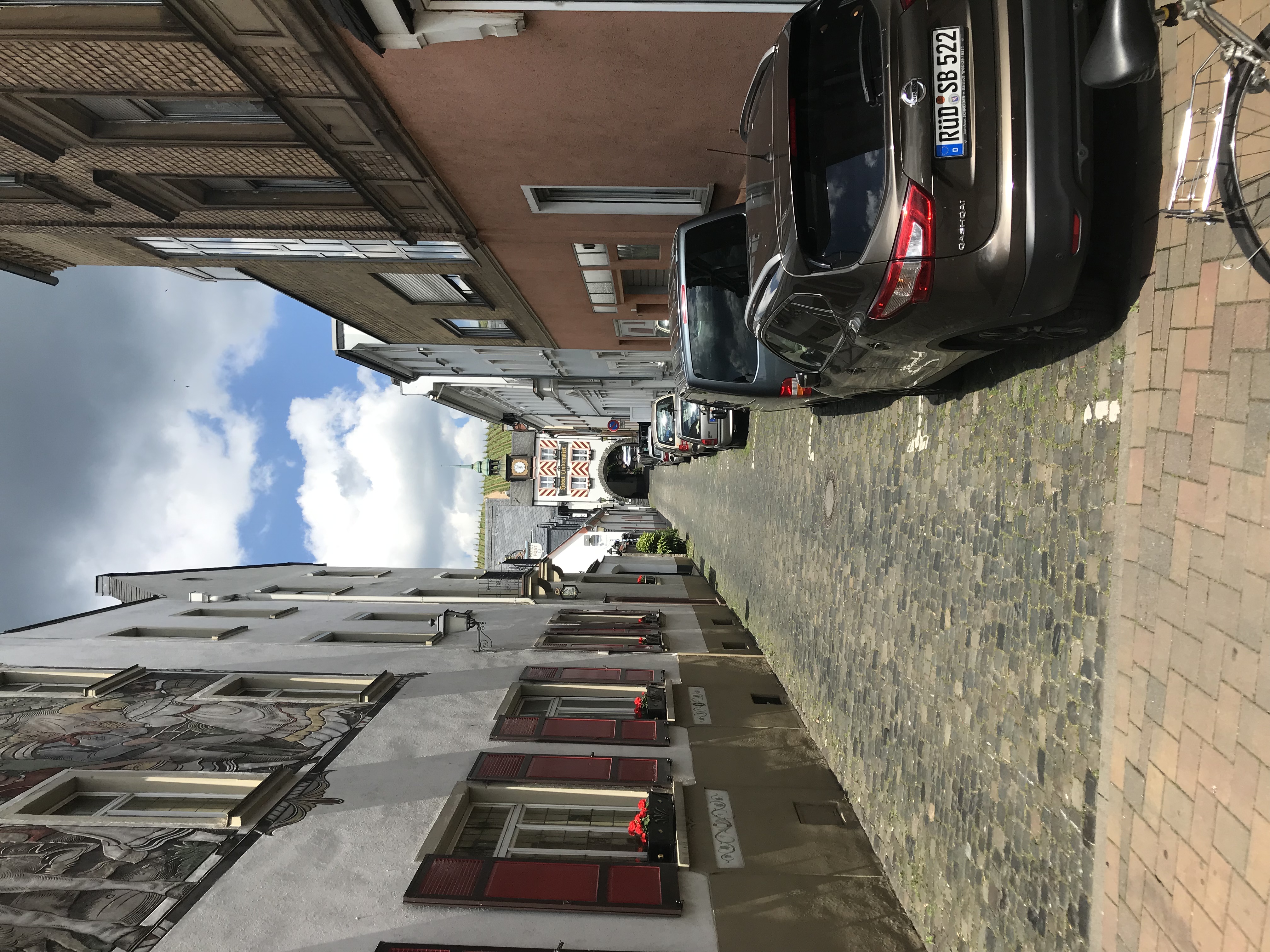 Look at the far end of this street….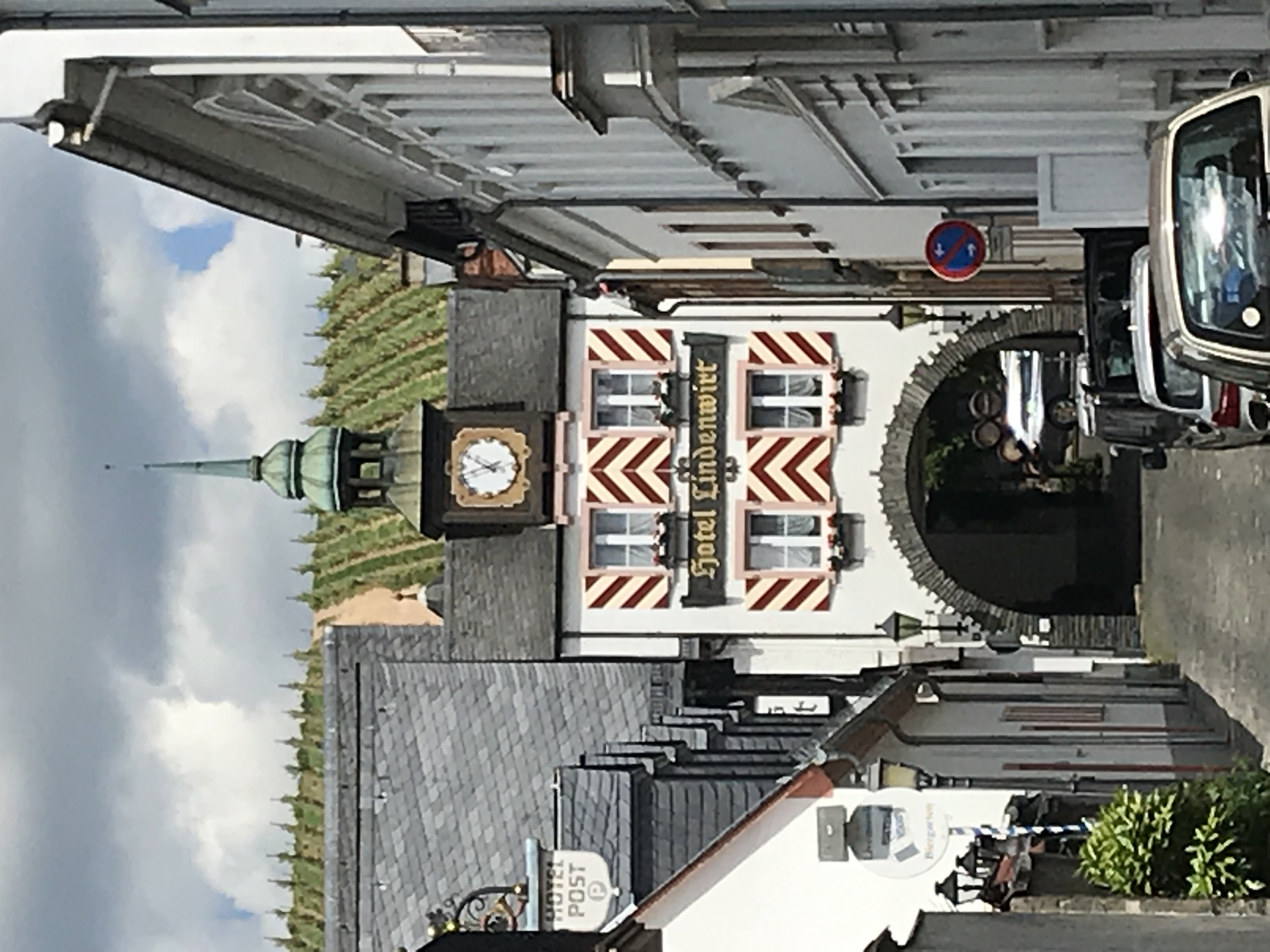 Very nice!!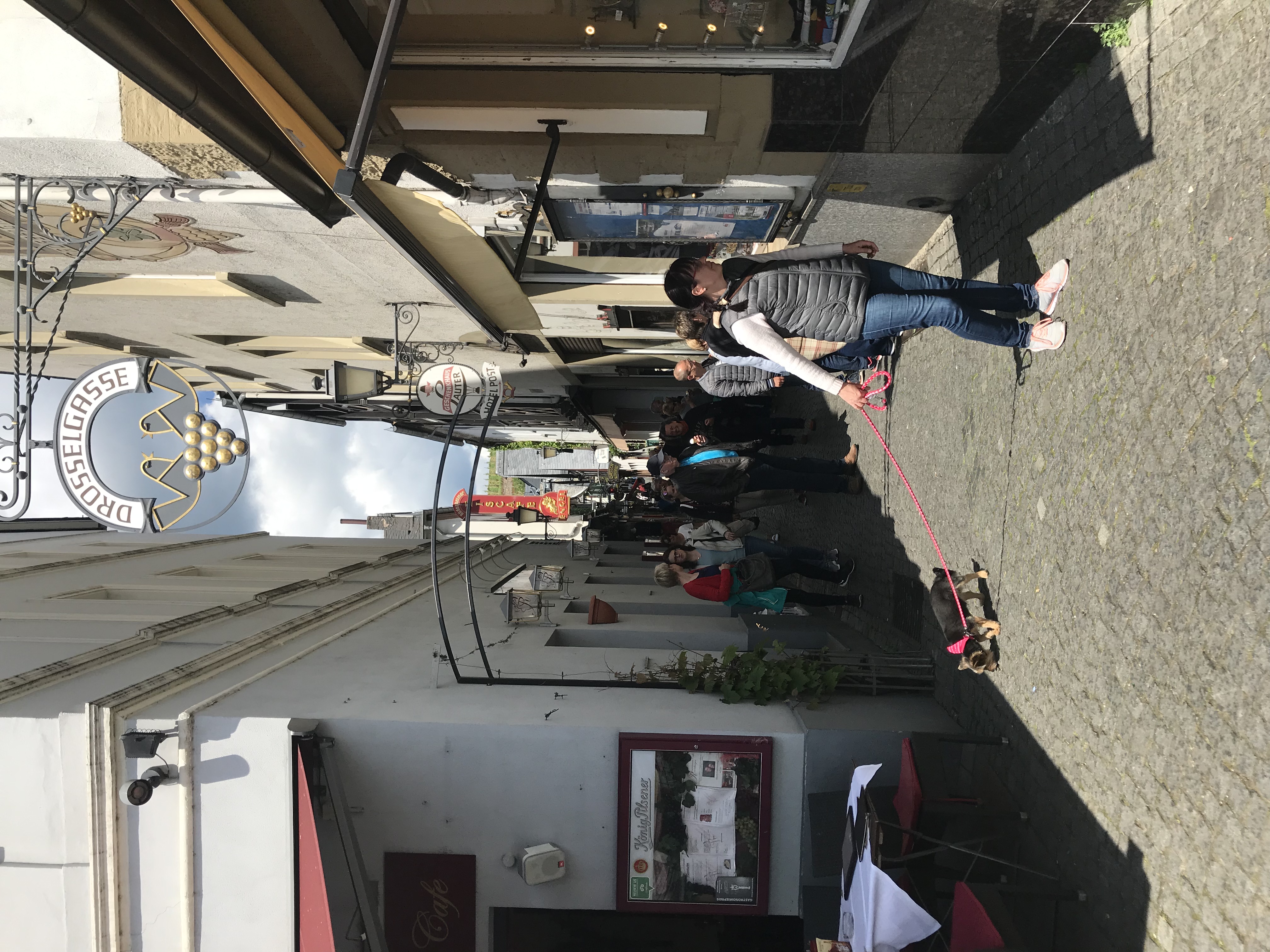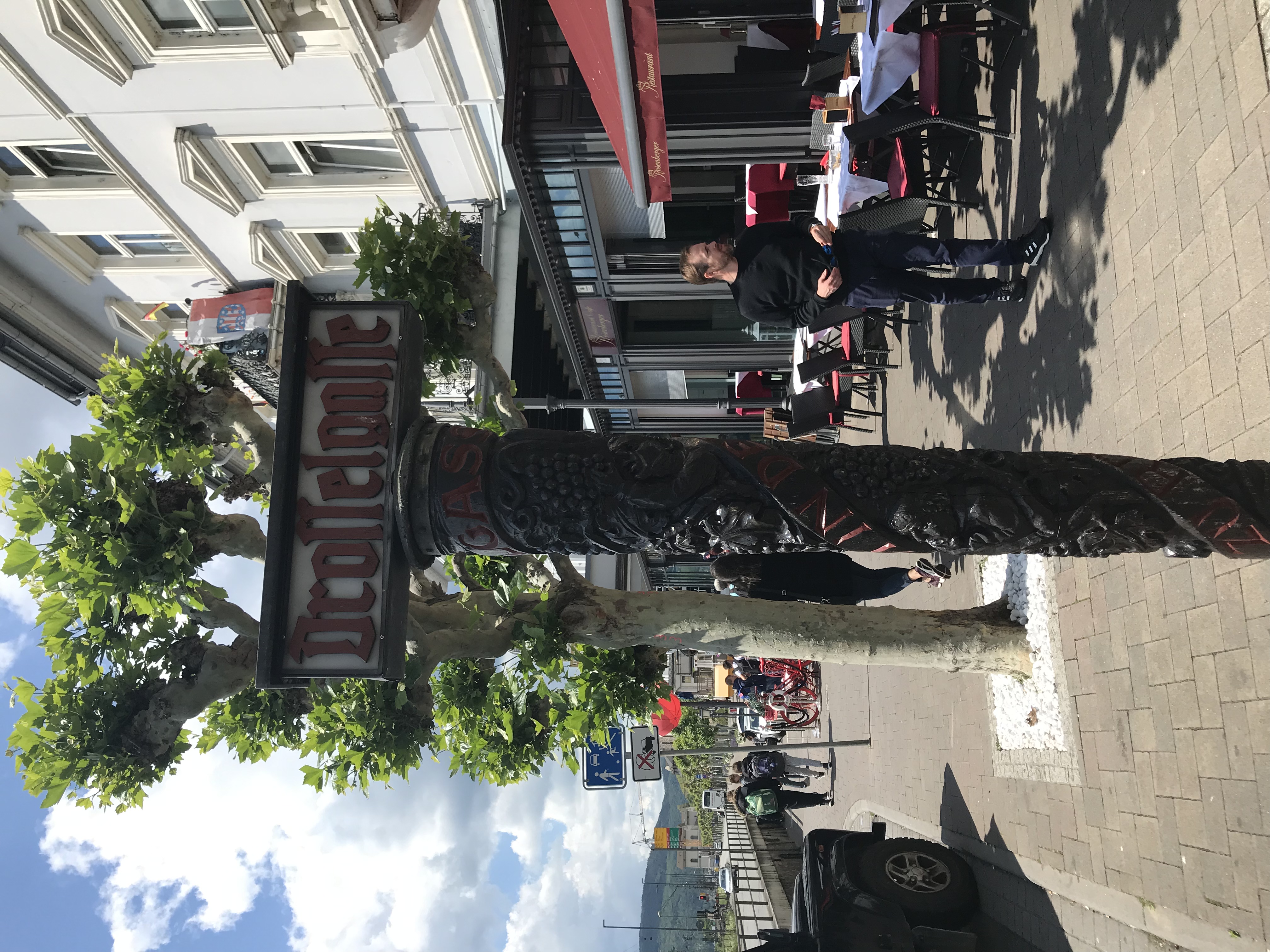 This is the Drosselgasse…. basically an alley with shops, pubs, cafes and music all crammed into a space 2 meters wide and 144 meters long!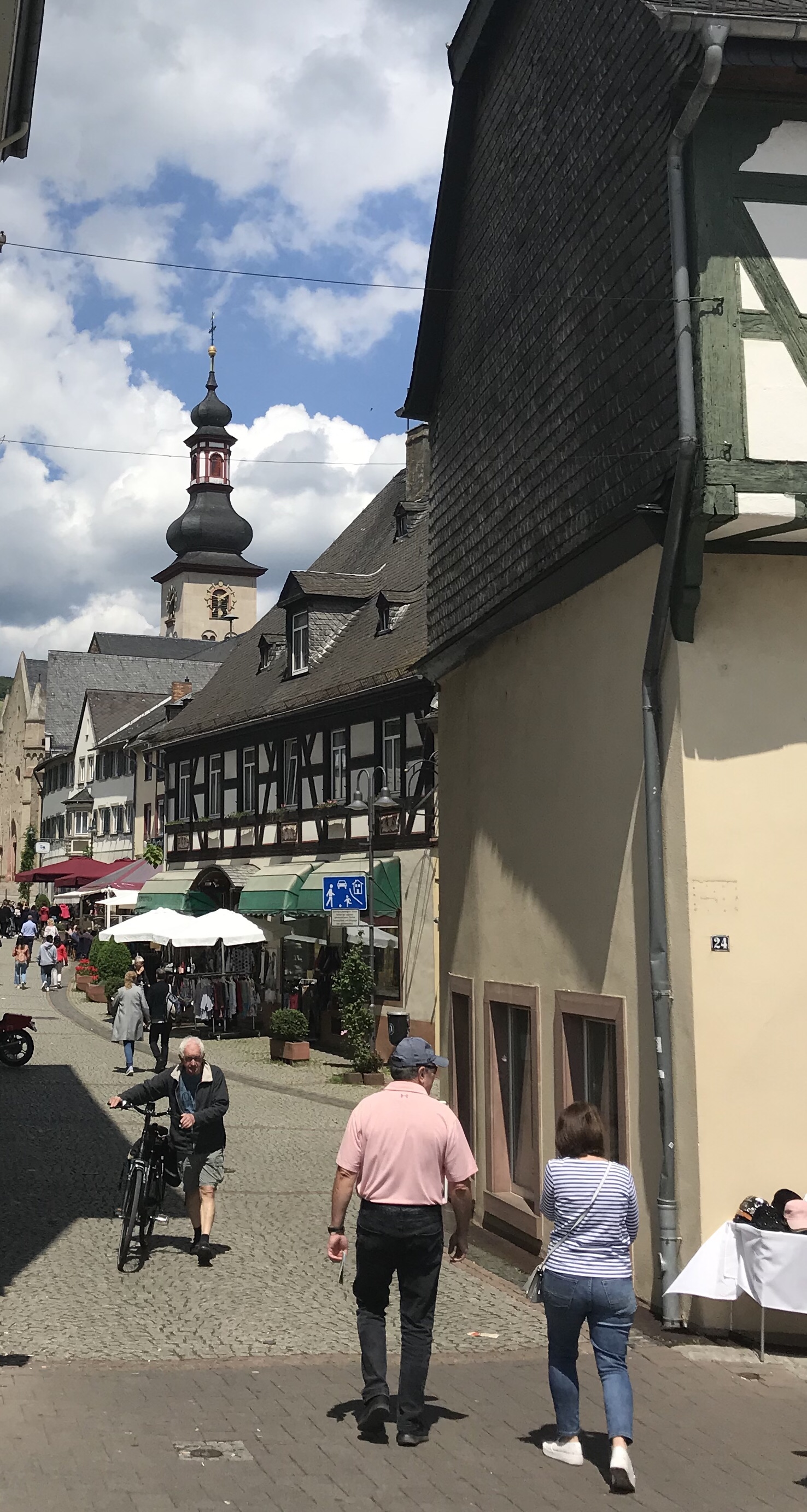 Rüdesheim… a nice town to explore!!
Tomorrow, we'll send off our group… Hilary heads home, our two riders move on to another stop on their trip…. while I finish up a little business and prepare for our next trip… The Oktoberfest Wine Ride.
See you all then!!