Well, first off, my apologies for late blogging! Yesterday was a long day and after a 10 hour ride and a delay getting our rooms sorted out, all I could do was get in bed and try to sleep….. so here's the story on both days….
The day started out in Bayreuth with the ceremonial "Trashing of the Shoes". My tennis shoes were pretty well worn out so after having bought me Birkenstocks (at a great price according to my daughter), I retired the old ones with a little fanfare.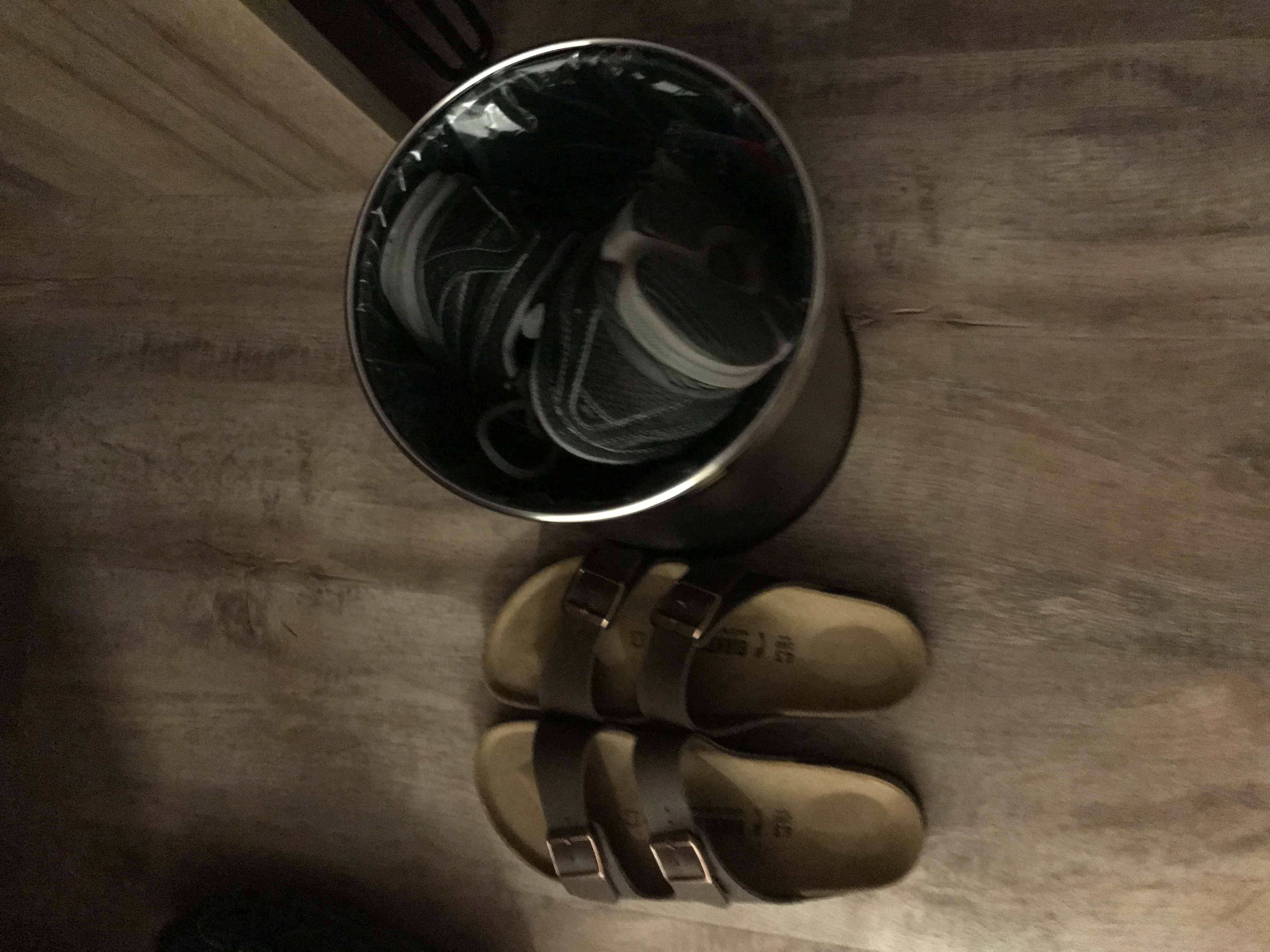 Our ride was to be from Bayreuth to Bamberg….. 75 miles/115 km. And while I'd worried about this for a week, the weather was perfect!!! Here's a view from the hotel…..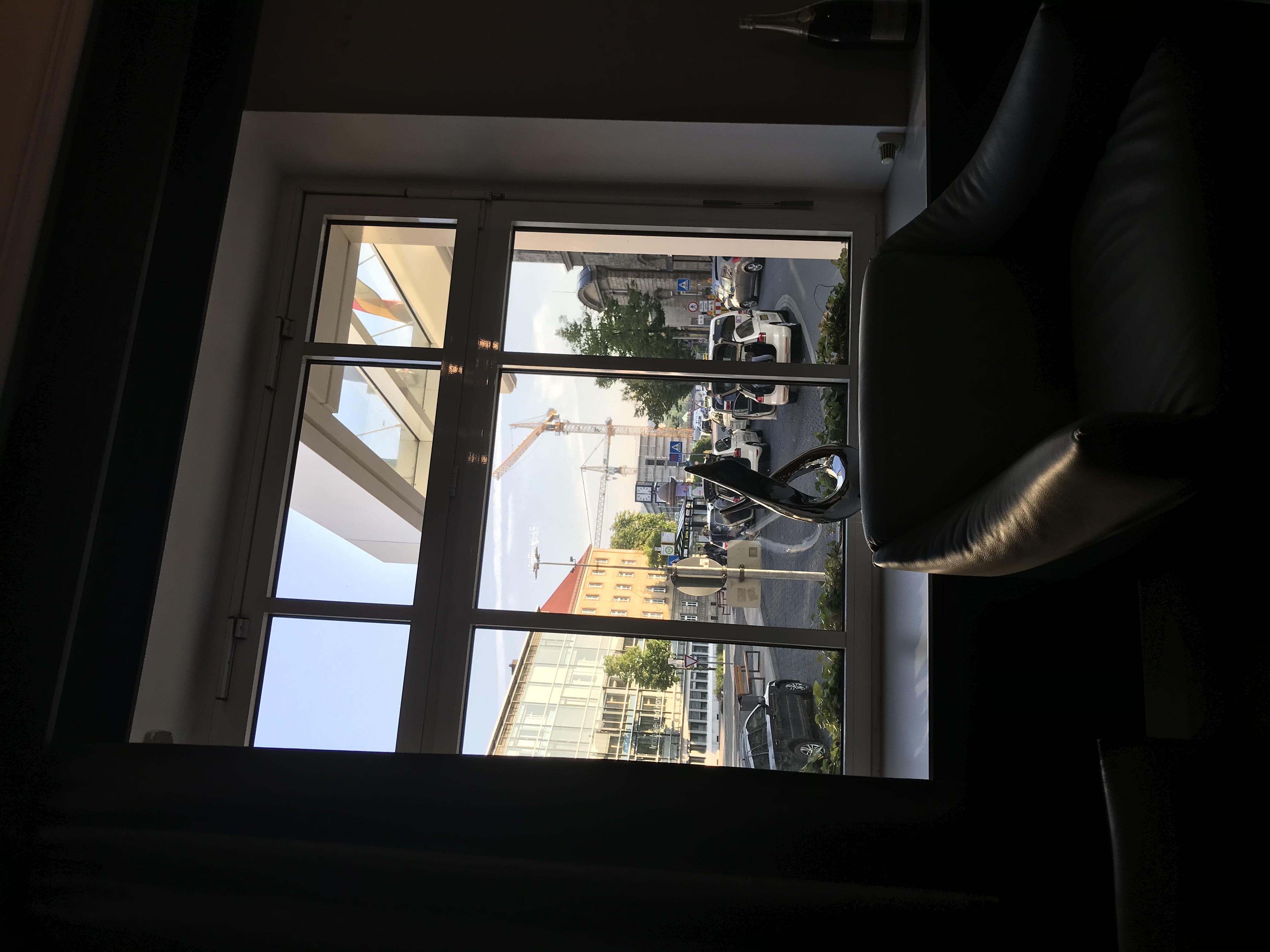 I was worried about the weather but it was fantastic!!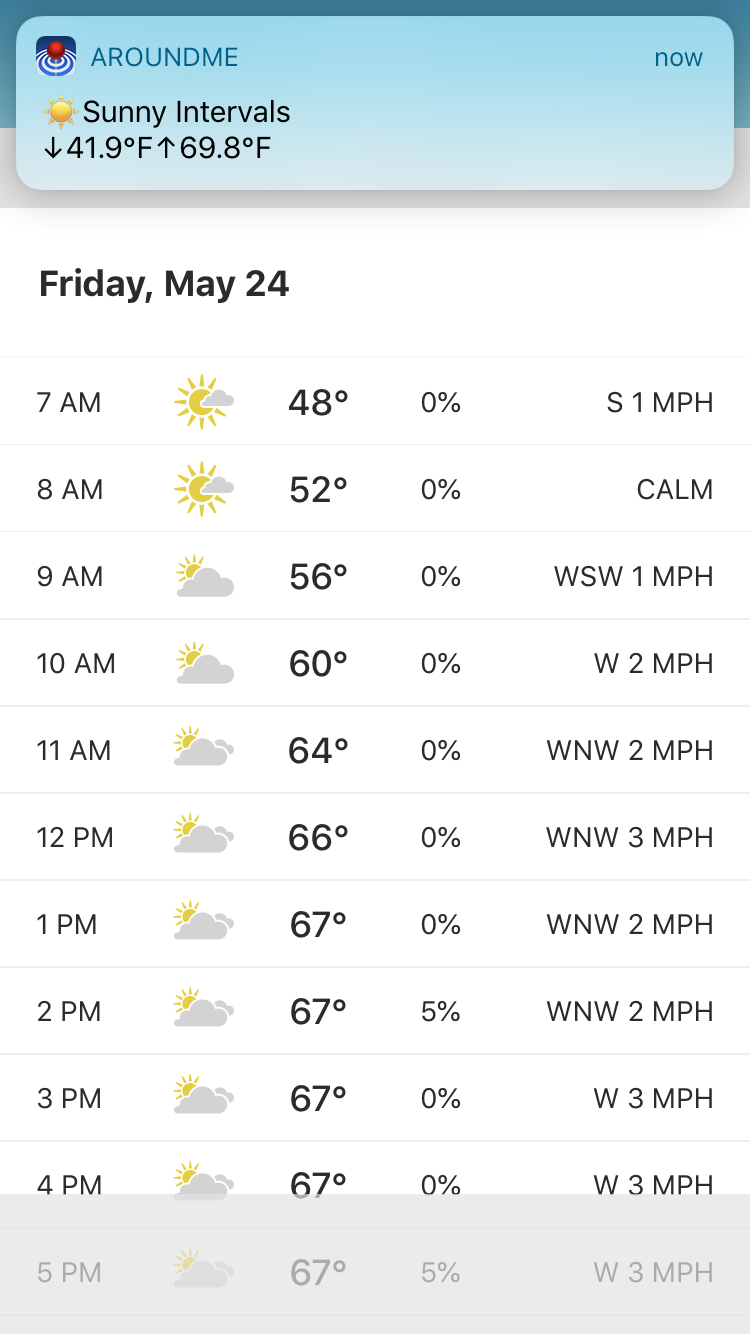 Temps near 70 and no rain in the forecast!! And all that came to pass!! Unfortunately, I didn't have a lot of time to take pictures…. 75 miles is a long way! We did stop at a wonderful little Gasthaus in the small town of Strössendorf, Gasthaus Stern. The owner was so happy to see me! She thought I had forgotten about her or that I was sick!! I explained we did the Rhine River ride last year and I promised I'd call her to let her know if I don't ride in the future!!
Her Gasthaus sits at the top of the hill, close to a Church and the Barons Castle. It dated to the 1500's and the latest Baron has an antique furniture business in Bamberg. It's a gorgeous view…..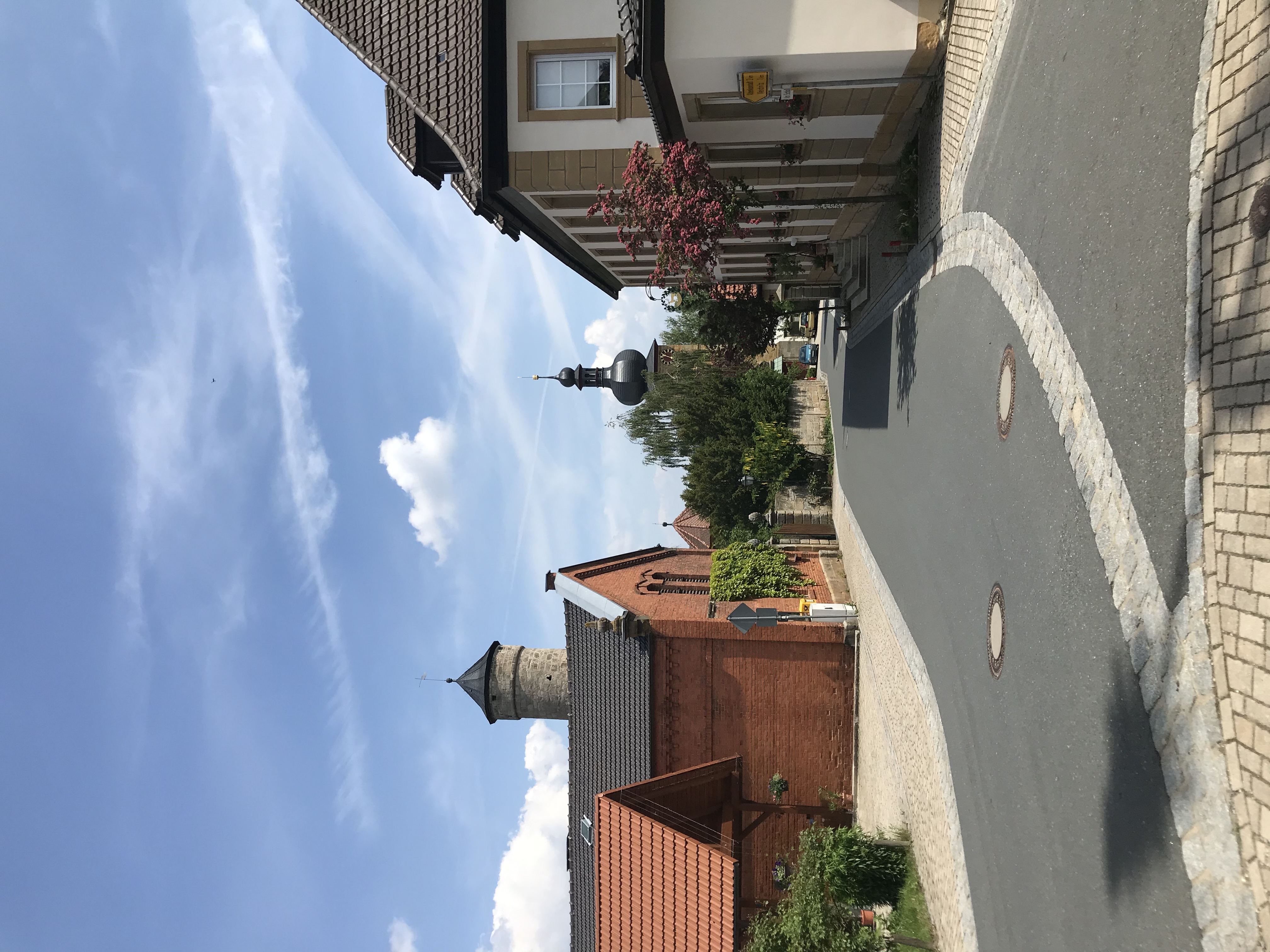 Following this stop, we rode on stopping only once more for ice cream about 15 miles from the end. It was a good stop for us…. just like Beekman's a little ice cream gives you the energy to go on.
We finally made to Bamberg about 730 pm after fixing a flat 6 miles from the end. My cousin Sandra and her husband Karsten met us at the hotel for drinks and dinner. We were a little late but they and Hilary had a great time talking about things and waiting for us.
Bamberg is a gorgeous town, the highlight of which is the Altes Rathaus. The Rathaus sits in the middle of the river Regnitz on an island.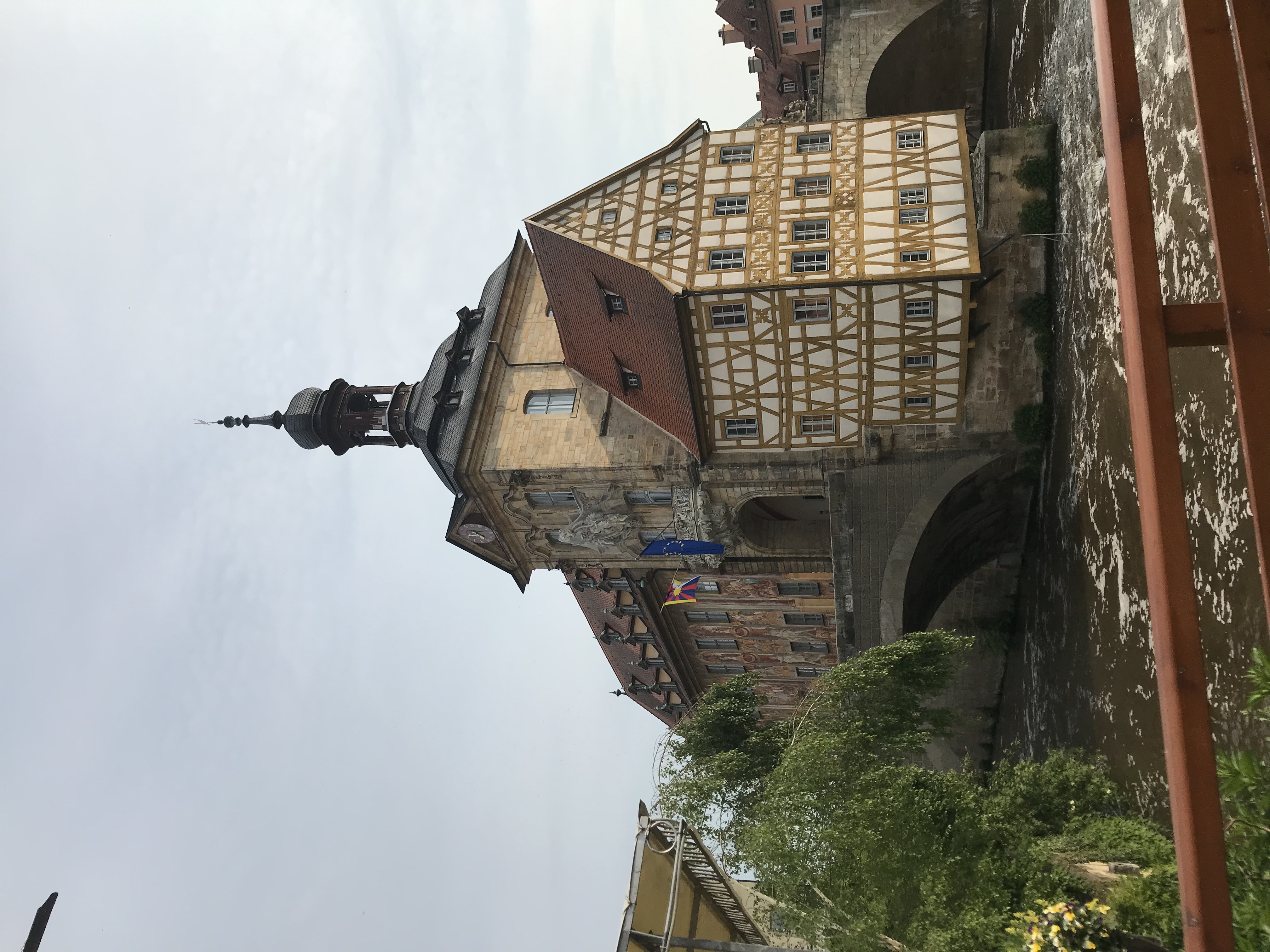 We had a great dinner and went to bed late, 1100 pm. All in all, a great day.
Saturday was a 58 mile ride from Bamberg to Volkach, in the heart of the Franconian Wine Region. It was supposed to rain today, heavily so the Weather Channel said. But we only had a few sprinkles, thankfully!!
One place we stopped was at the pilgrimage church of Maria Limbach. It is just outside the town of Limbach and the bike trail actually leads right to it. Of note, the architect was Balthasar Neumann, a well know architect known for his work on the Würzburg Residenz as well as other churches in this part of Germany.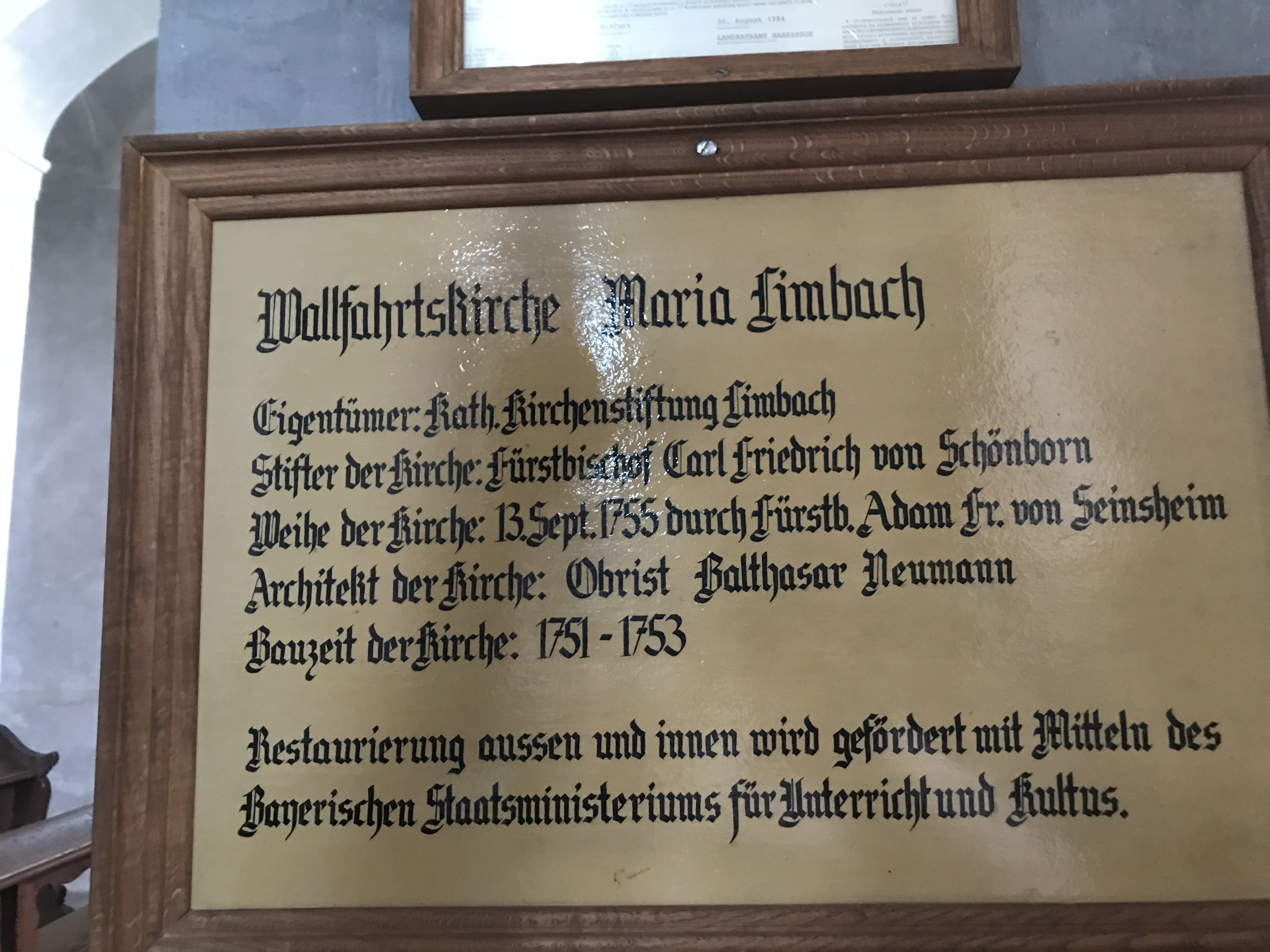 We went on to Haßfurt for coffee and a Rhubarb Torte and then on to Schweinfurt for lunch. There I had a bowl of tomato soup, a Radler Bier and a bottle of mineral water. Marsh and Peter shared a pizza and drinks.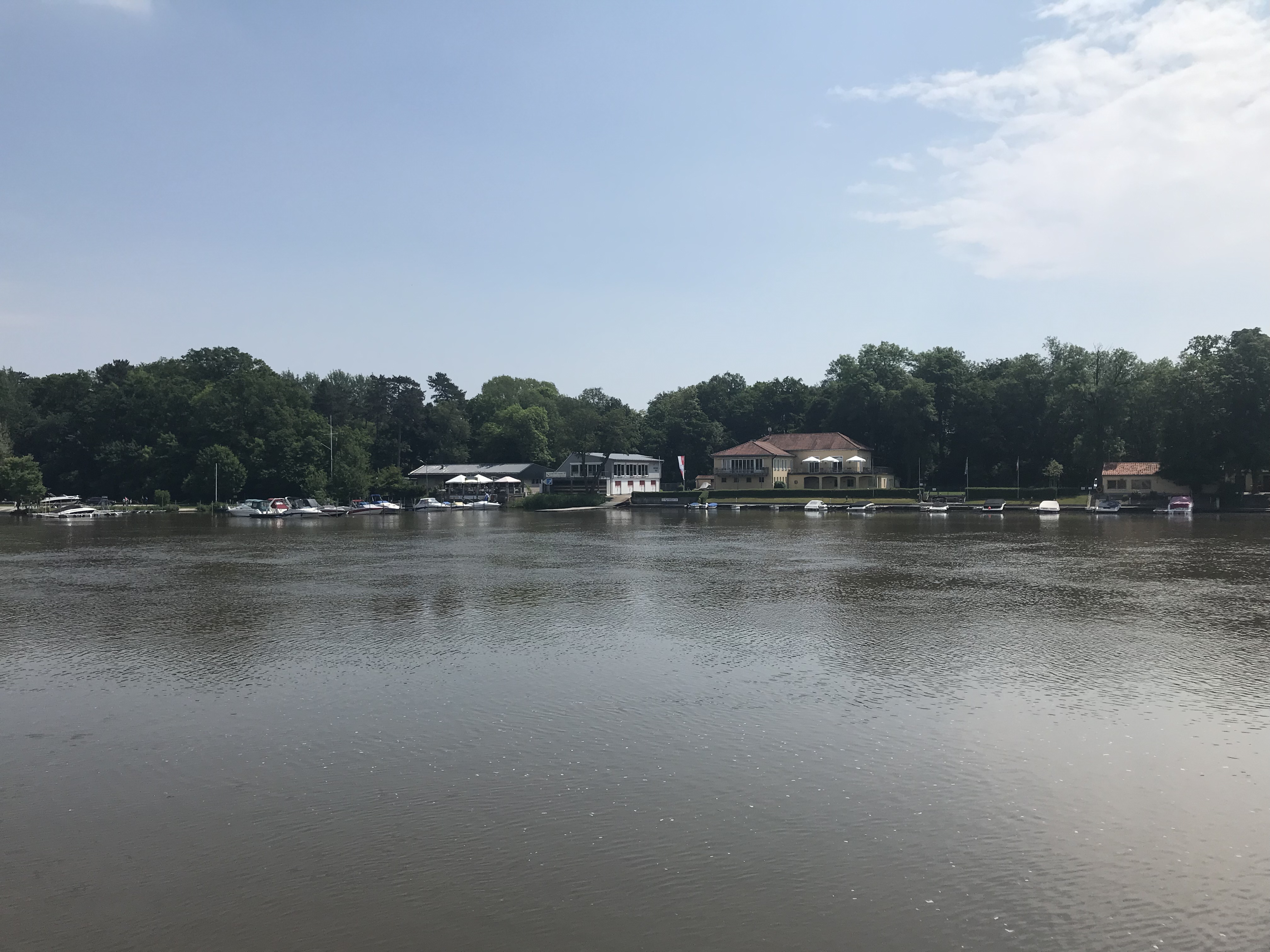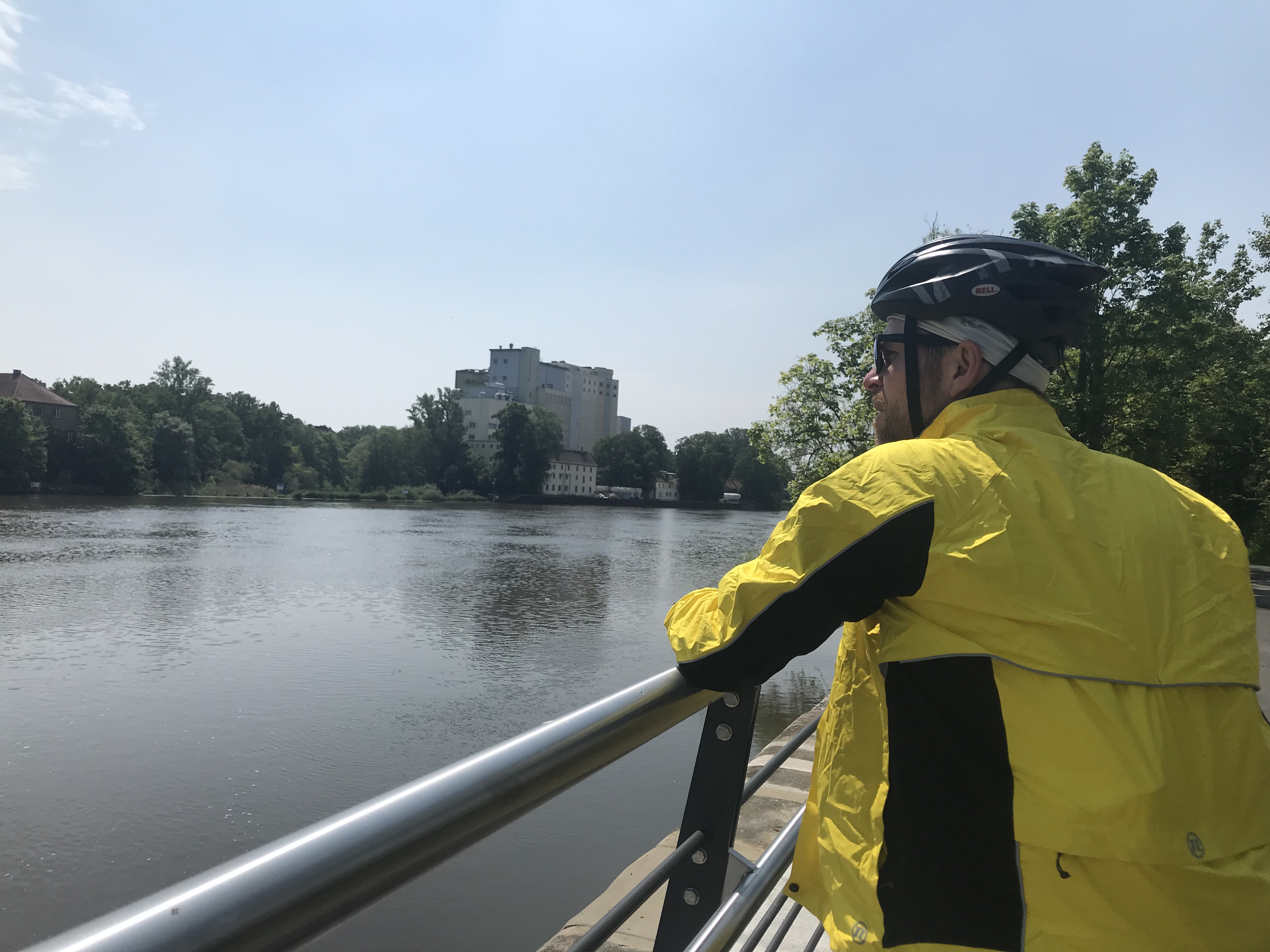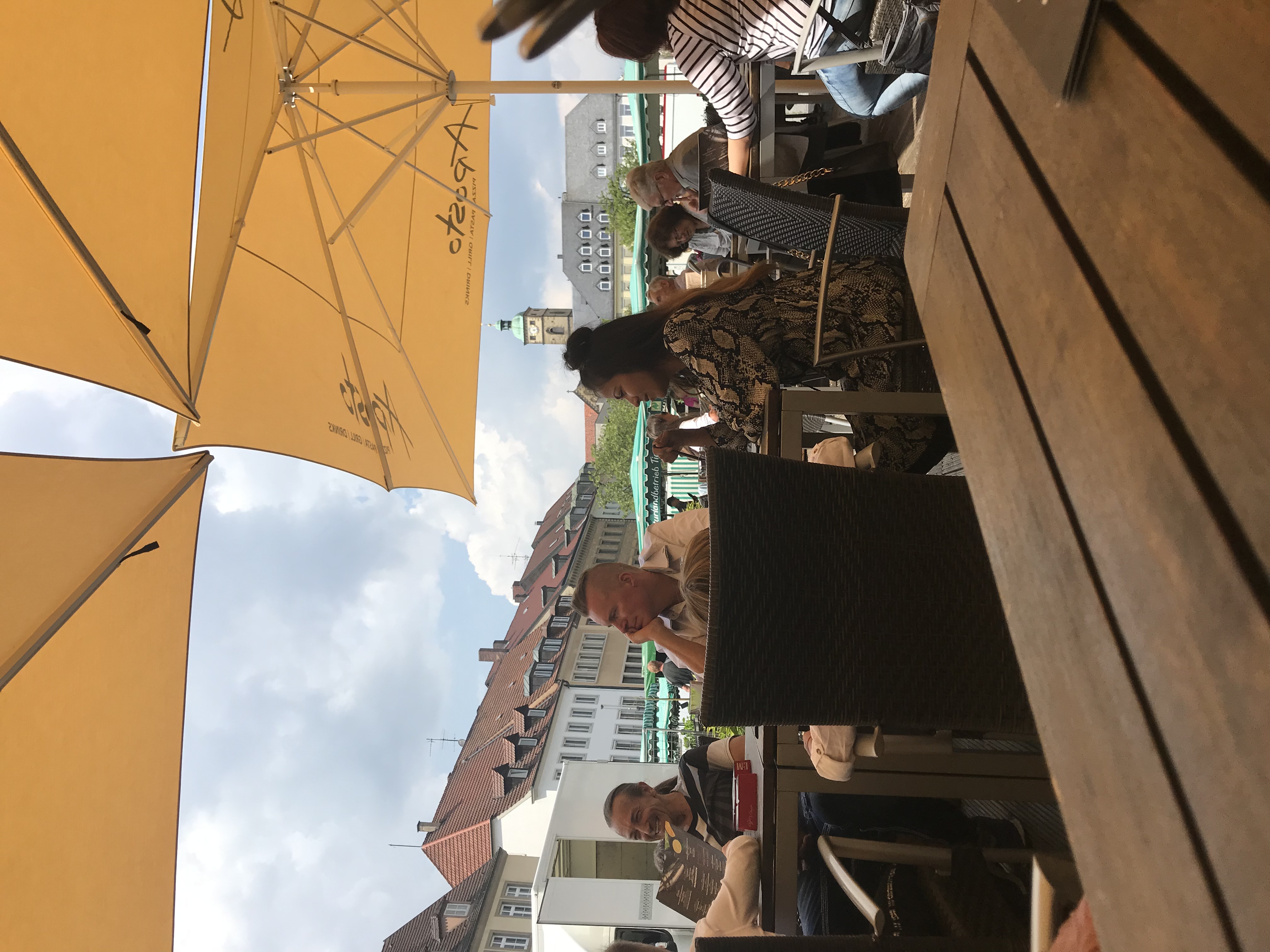 After Schweinfurt, we headed out for the last 20 mile leg of the day to Volkach. There were a couple of neat things along the way. The first was in Wipfeld where we crossed the Main River on a ferry!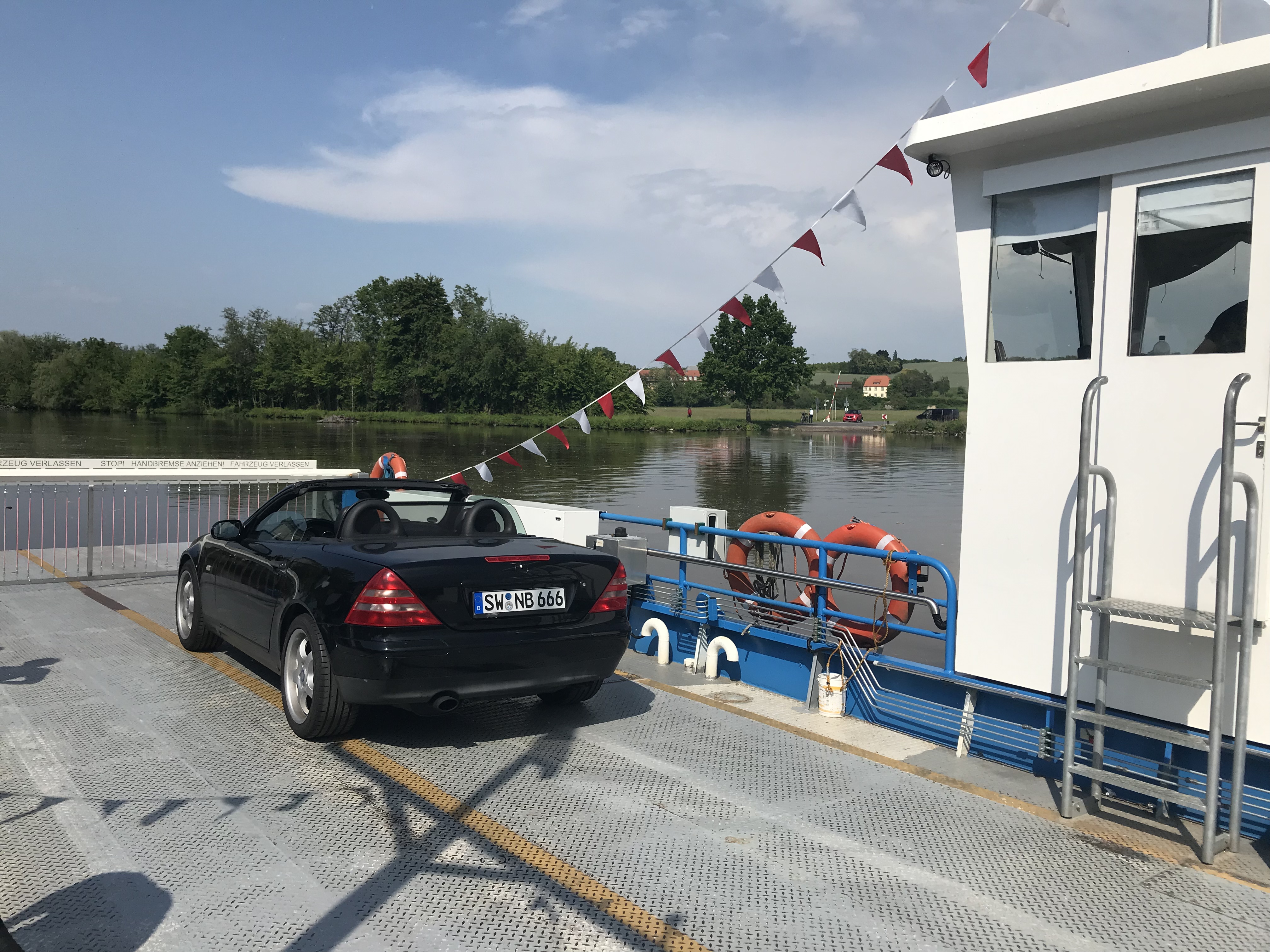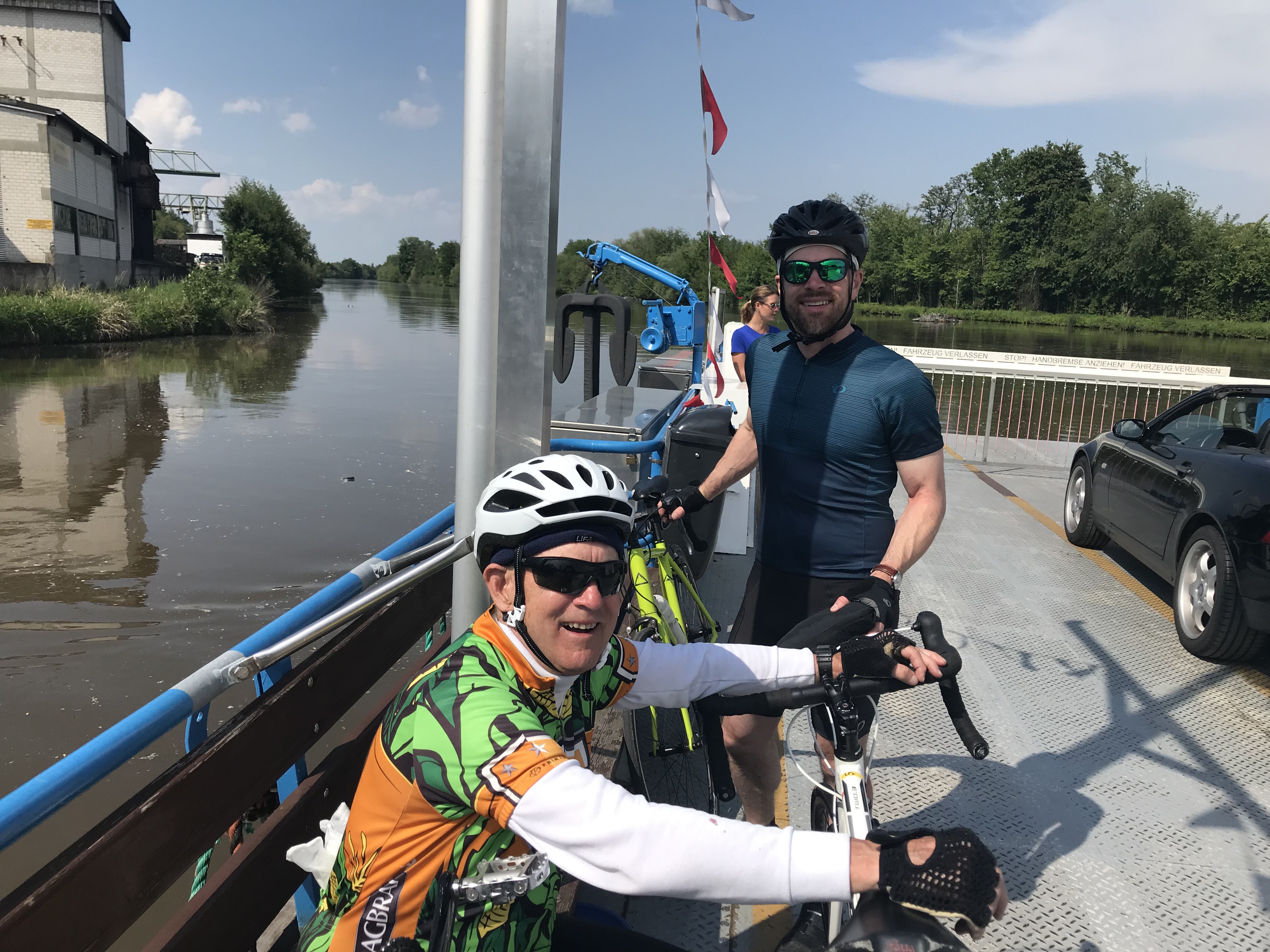 The second was driving past a military aircraft museum!! Funny to see in the middle of nowhere!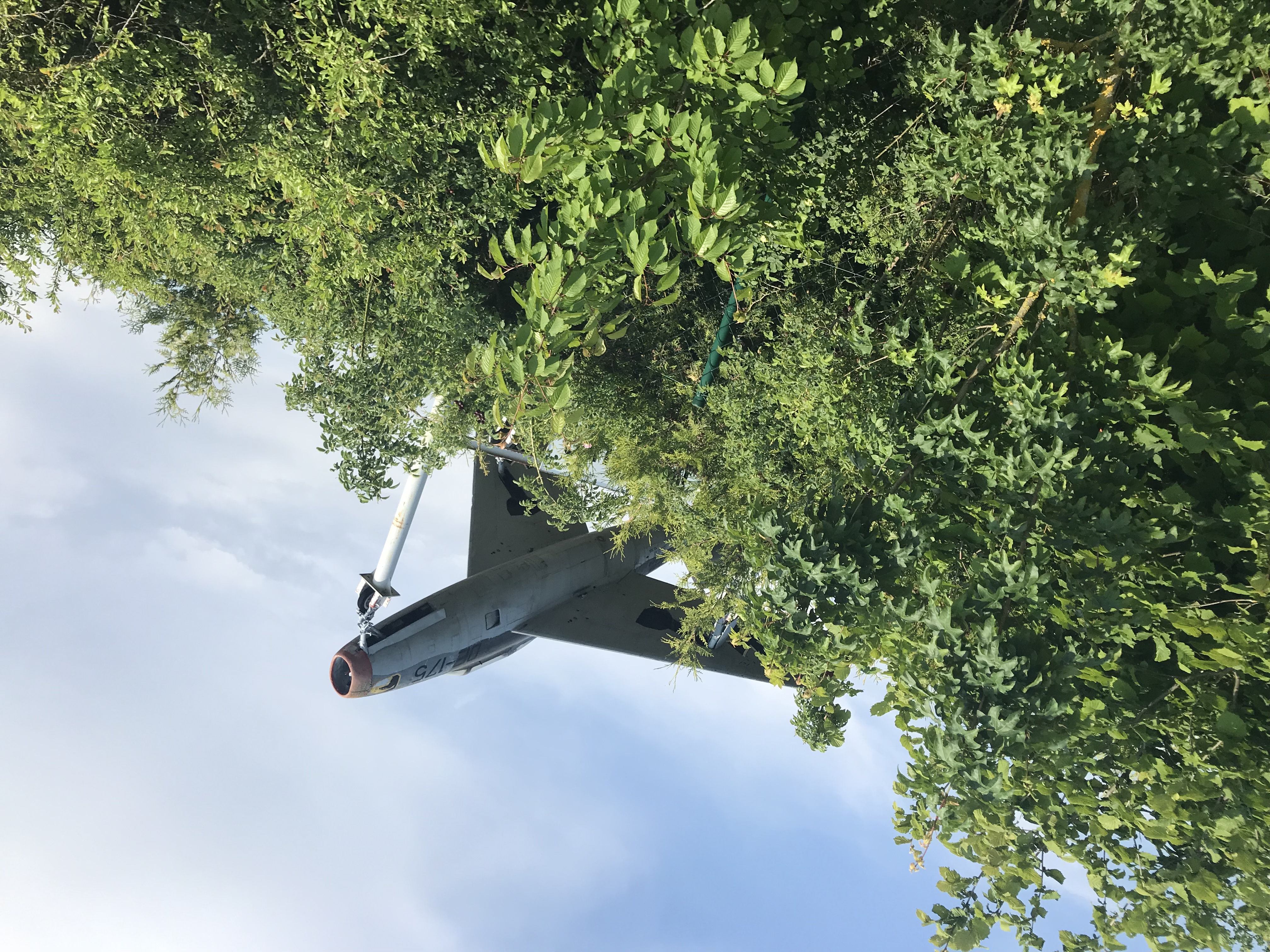 We made it to Volkach at about 430 pm, a good day of riding. The hotel here is a lovely place with a Weingut where we could sample and buy wines. We could also sit out on the street and watch the end of the day pass by with a glass of wine.
For dinner we went down the street to another place I've frequented before and never been disappointed! And today's dinner was super!!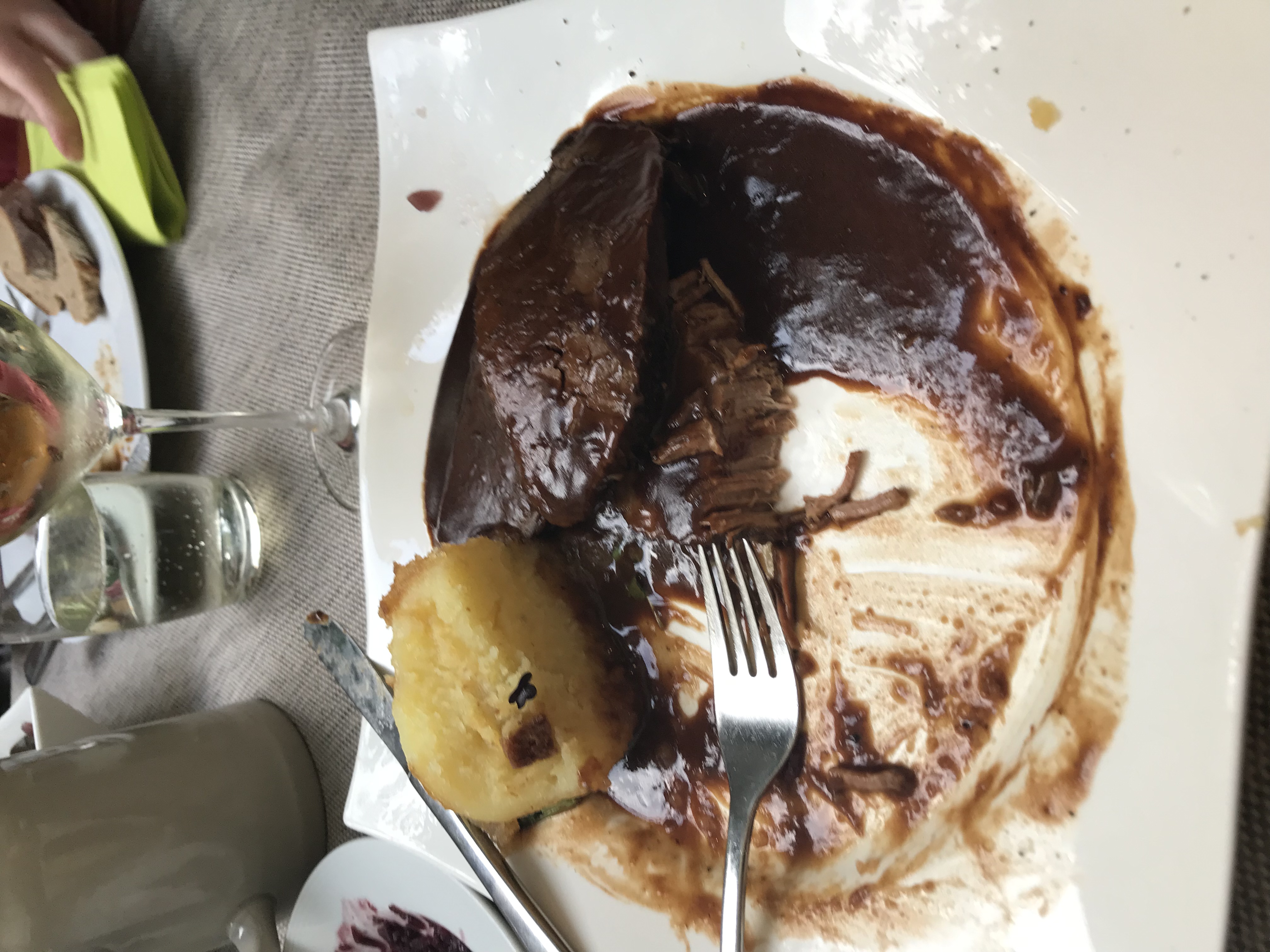 I was hungry and wolfed down some before a picture!!
Here are a few pictures I took of the town….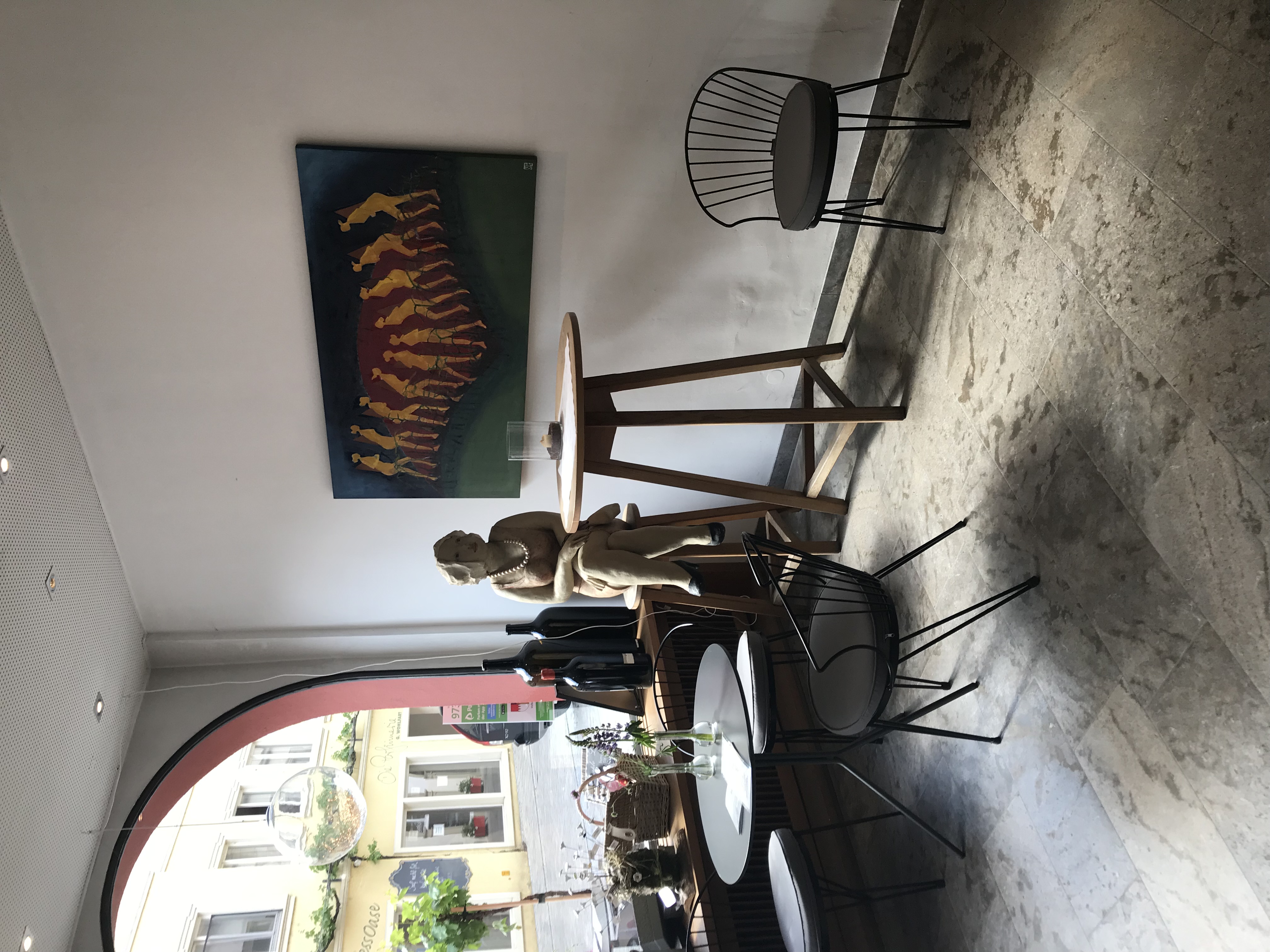 I enjoyed watching this lady in the hotel wine bar…. she was rather quiet.
I thought the #PeddaltheLump was appropriate to my day…. I think they meant Paddlethelump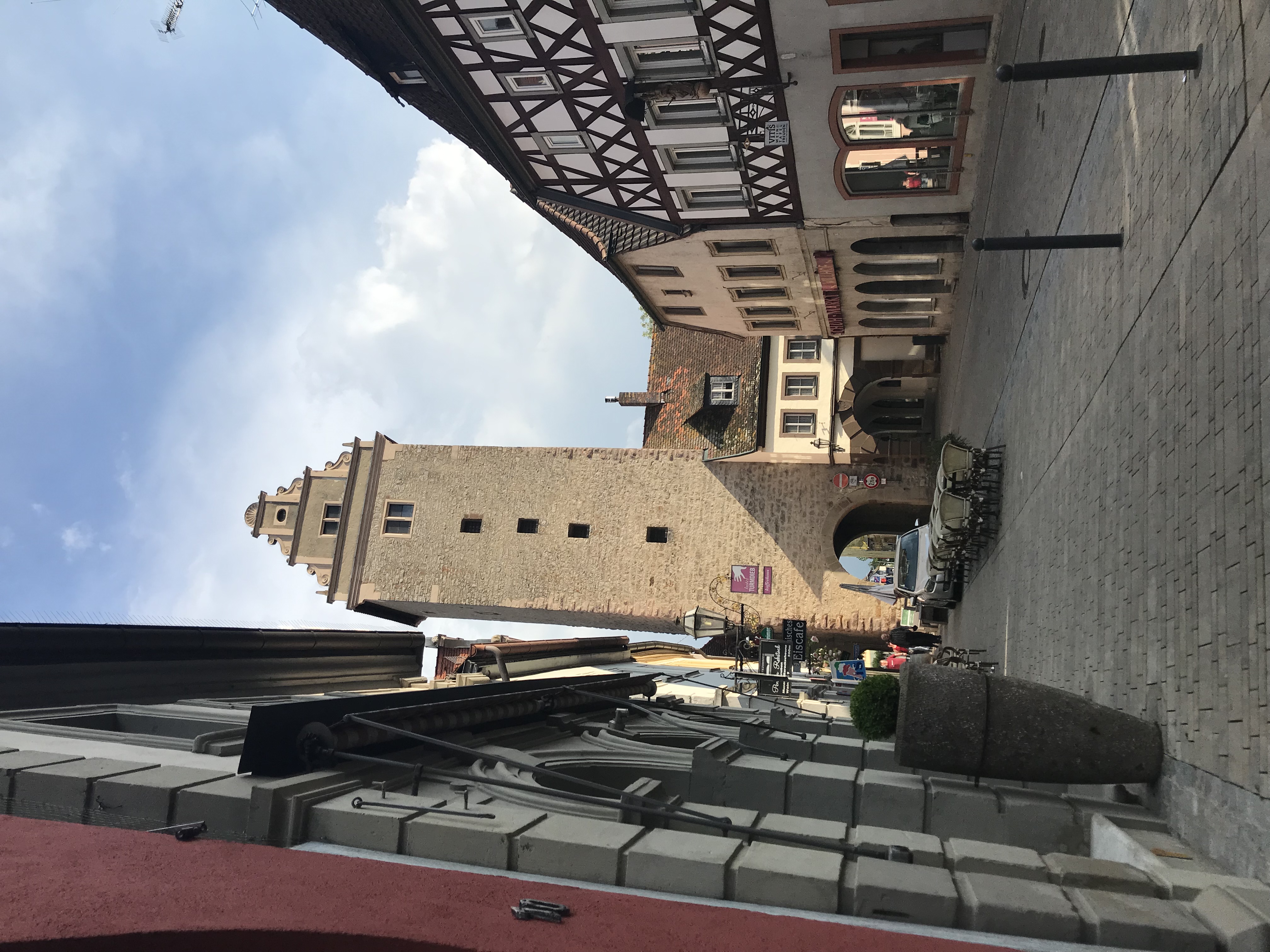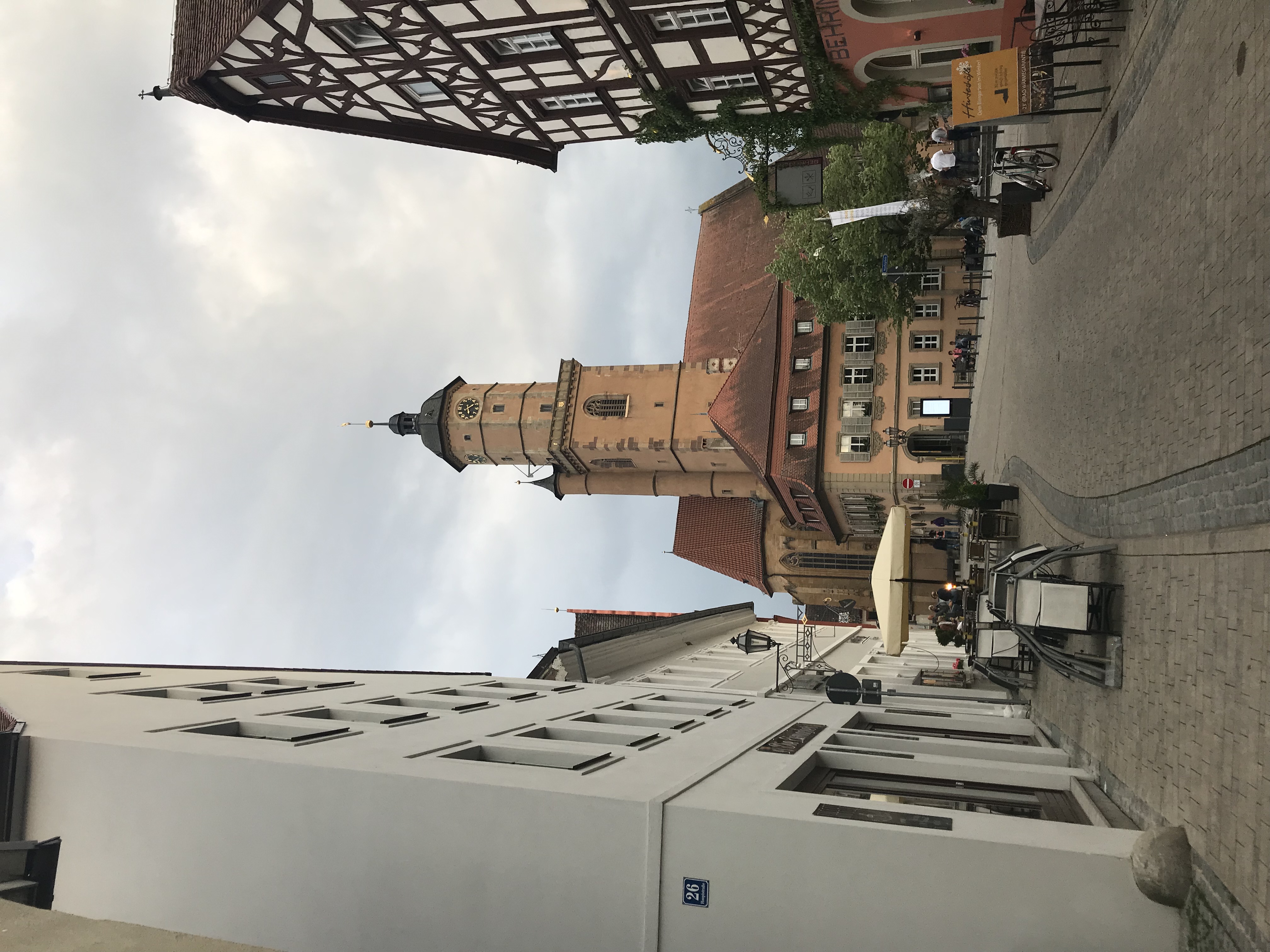 Just town scenes…..
and last…. my cousin Wolfgang and his wife Elisabeth with Hilary
It was a great day! Tomorrow we'll ride with Wolfgang's son Florian.