I awoke today feeling like I was dragged through a knothole backwards!! I slept well but every muscle in my body was screaming….. "You gotta be kidding me? I gotta do this again??"
Well, after a breakfast of Coffee and Yogurt/Muesli and going back to bed for 30 minutes, I managed to convince myself that I wasn't going to die quite yet and I got dressed and got the bike ready for today's ride….
We left Karlstadt right at 9 am and headed to our final destination of Miltenberg, 65 miles away. The day was indeed another beautiful one…. sun, blue skies and a little wind. The bad thing was that as the day went on the wind picked up. We saw lots of interesting things…..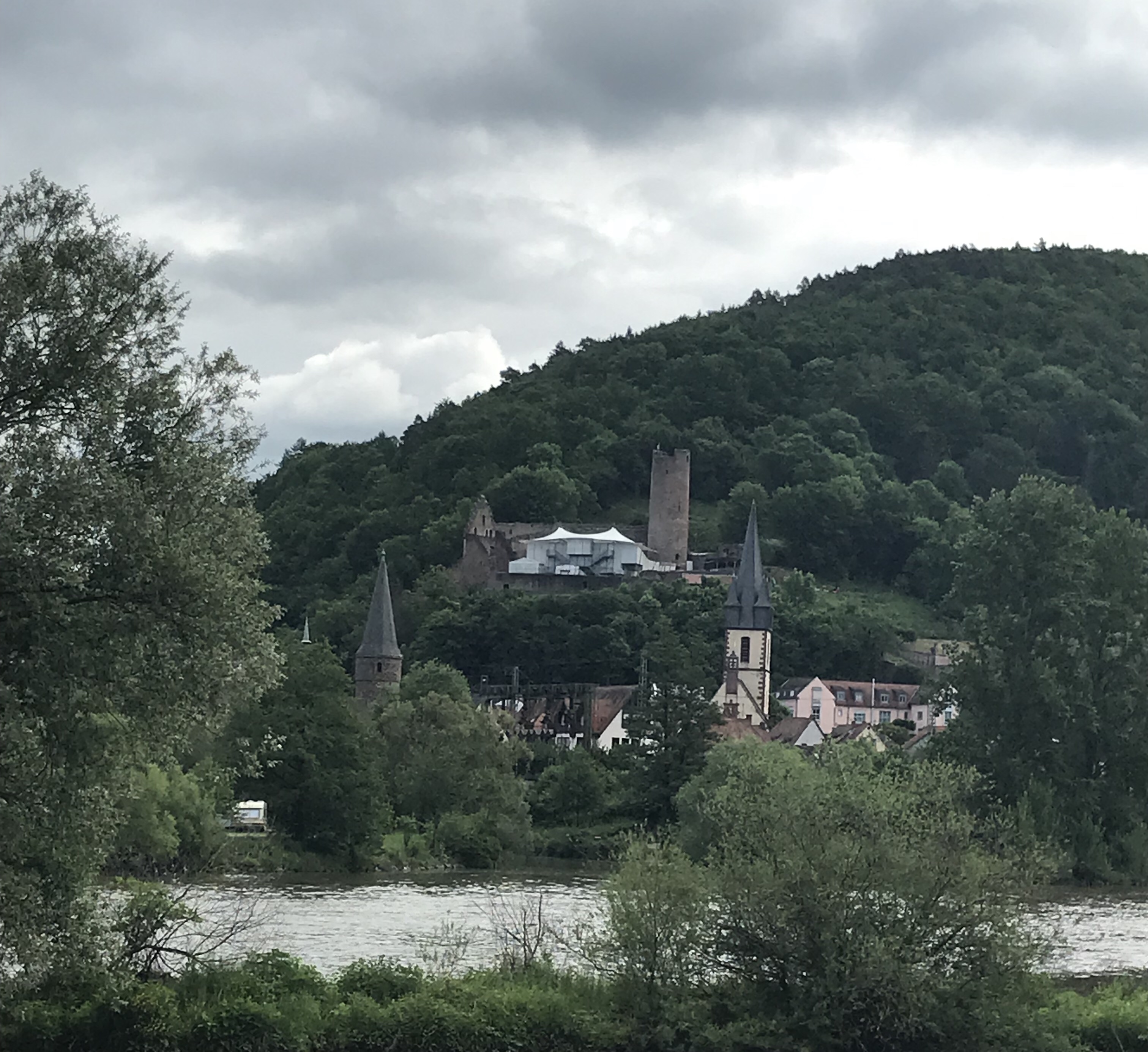 View of Gemünden
This boat planter is in Hofstetten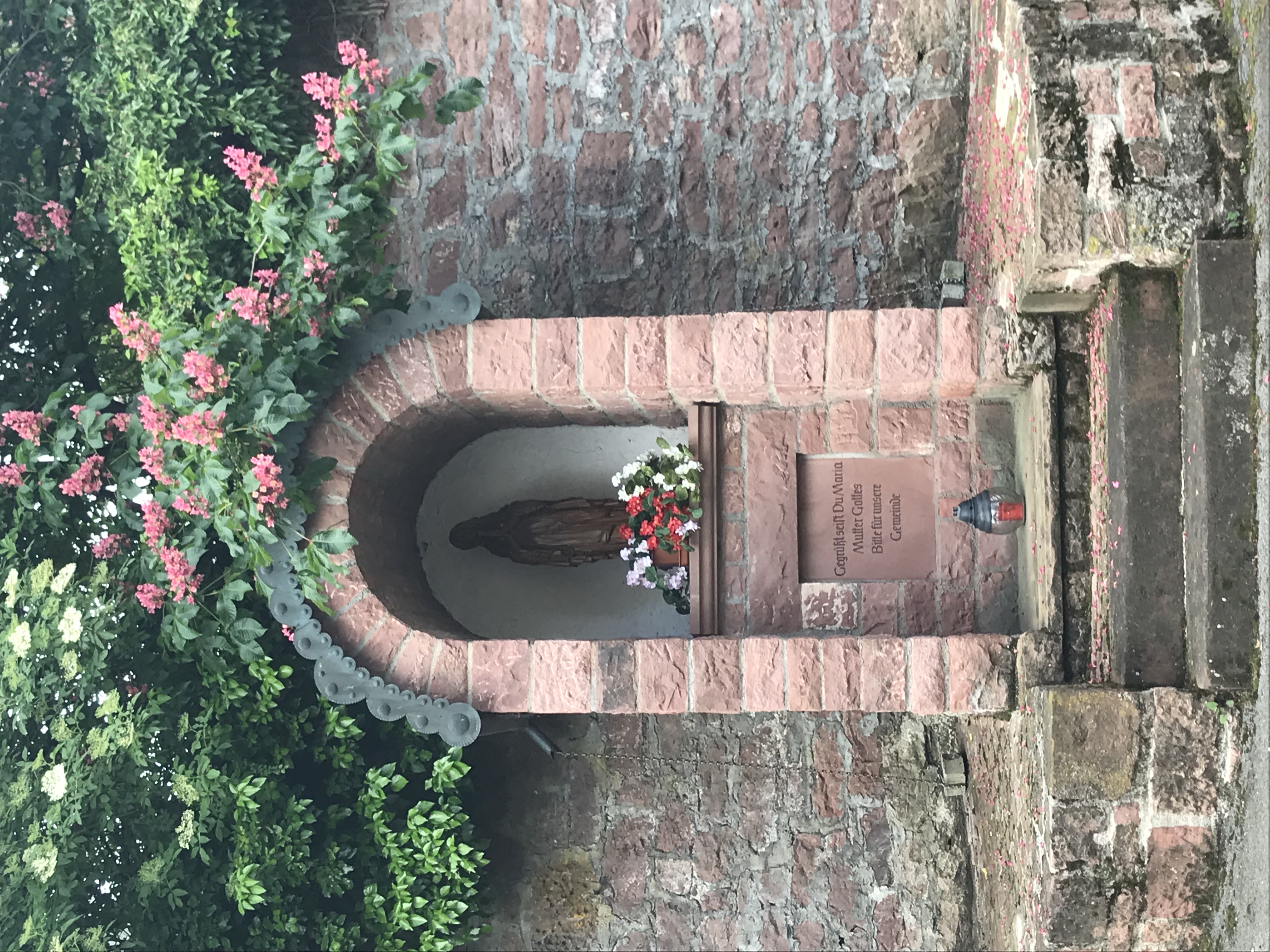 A niche in Hofstetten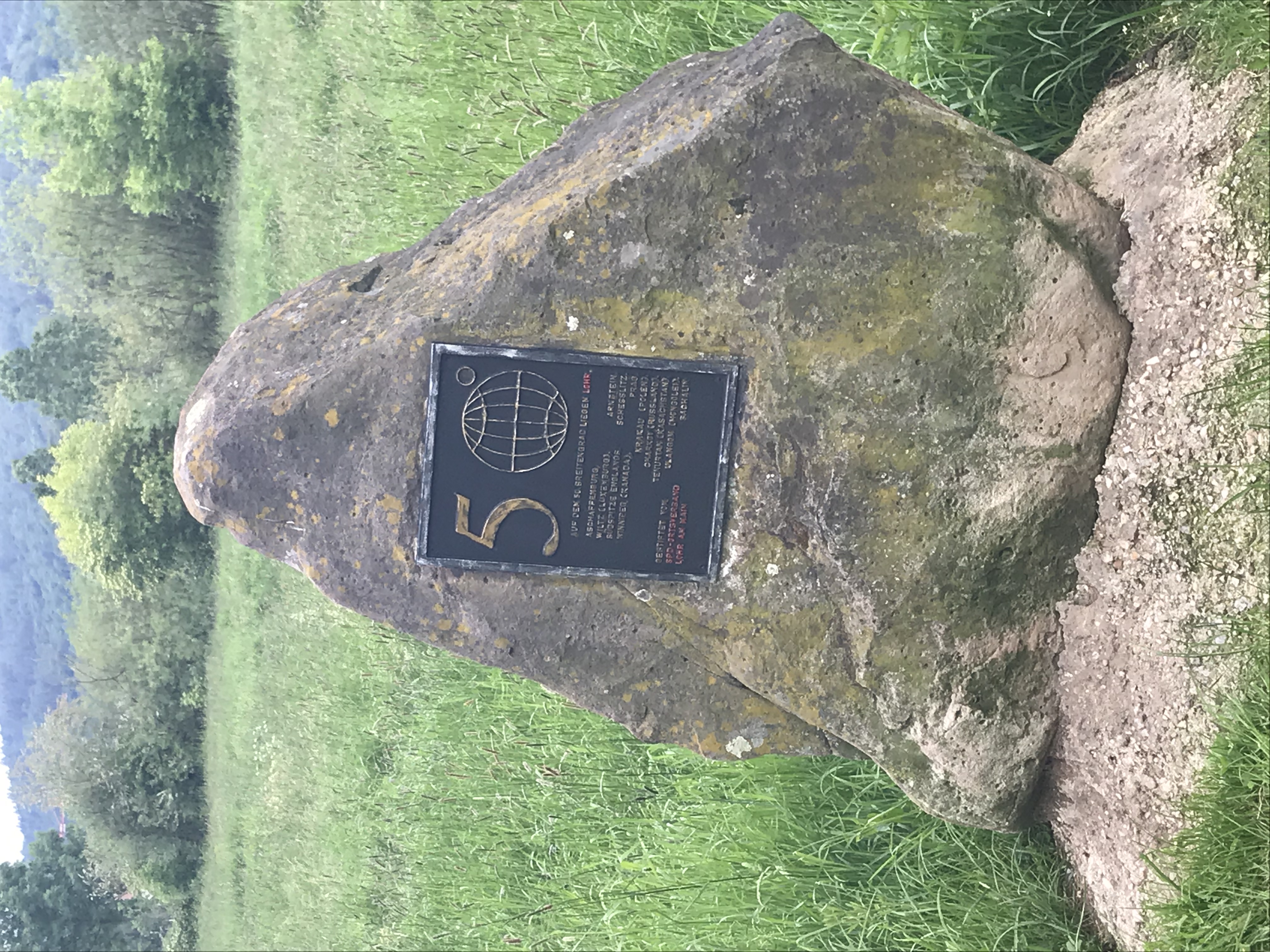 The 50° of North Lattitude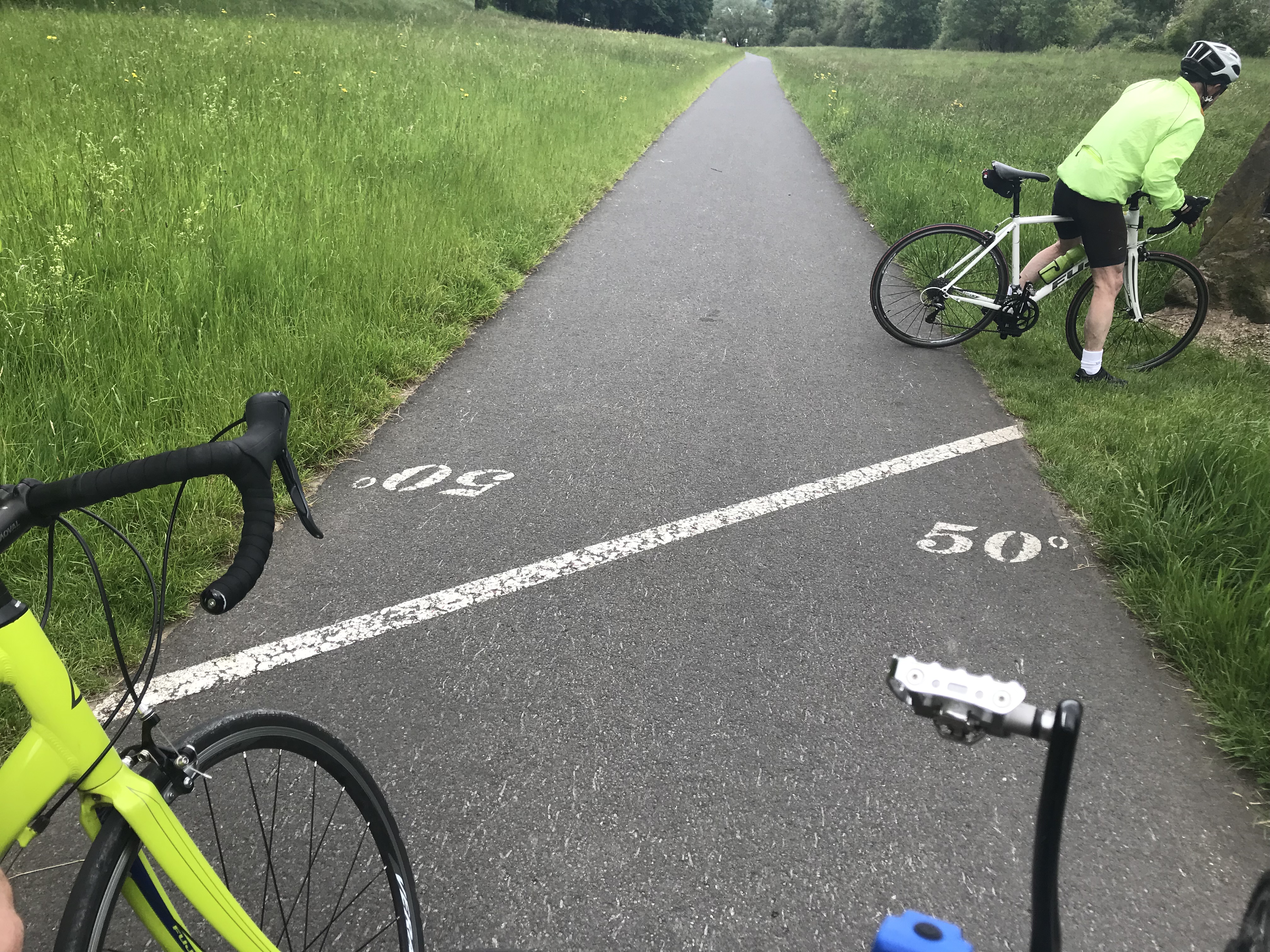 On the line!!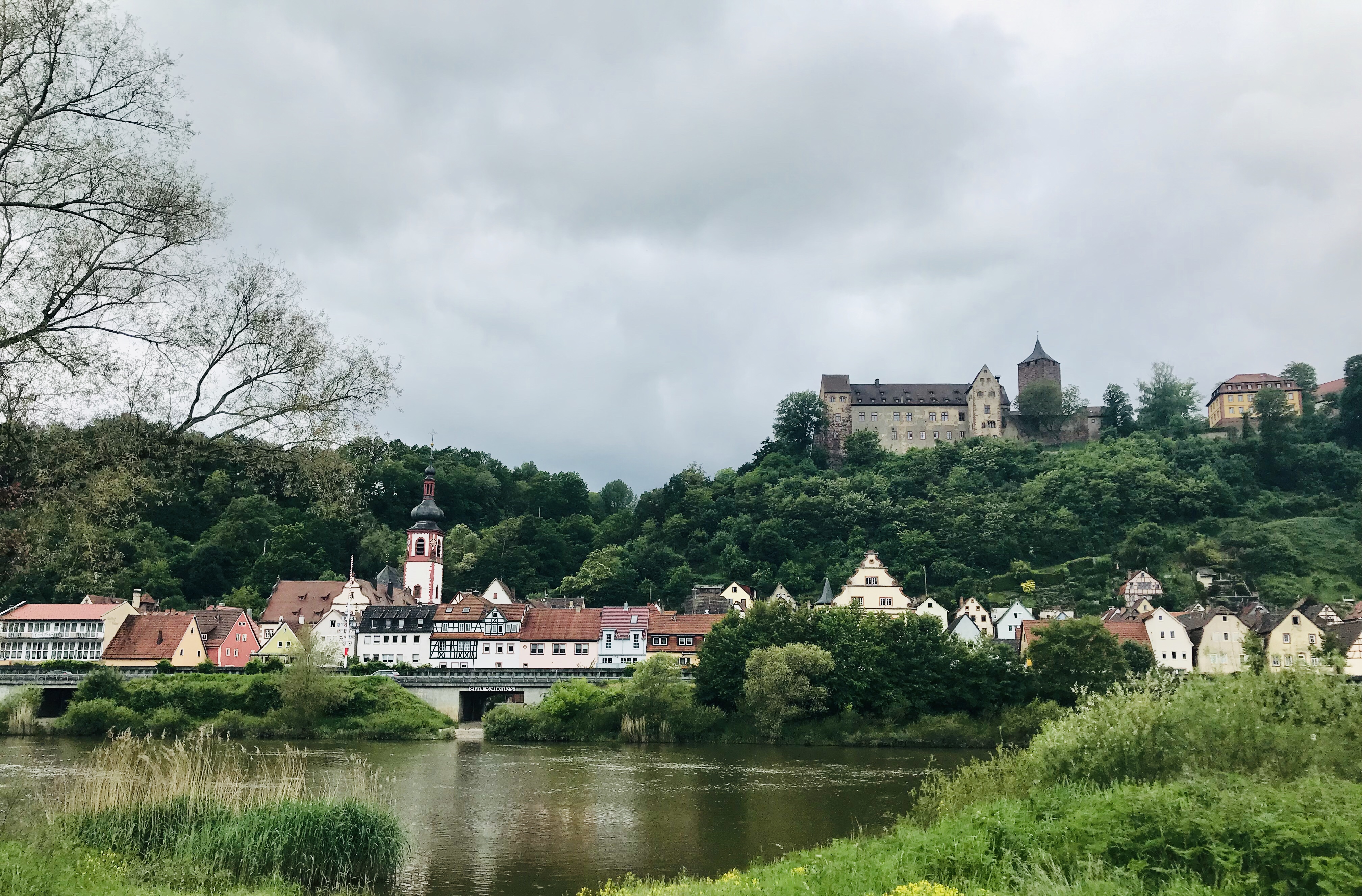 Rothenfels, the smallest village in Bavaria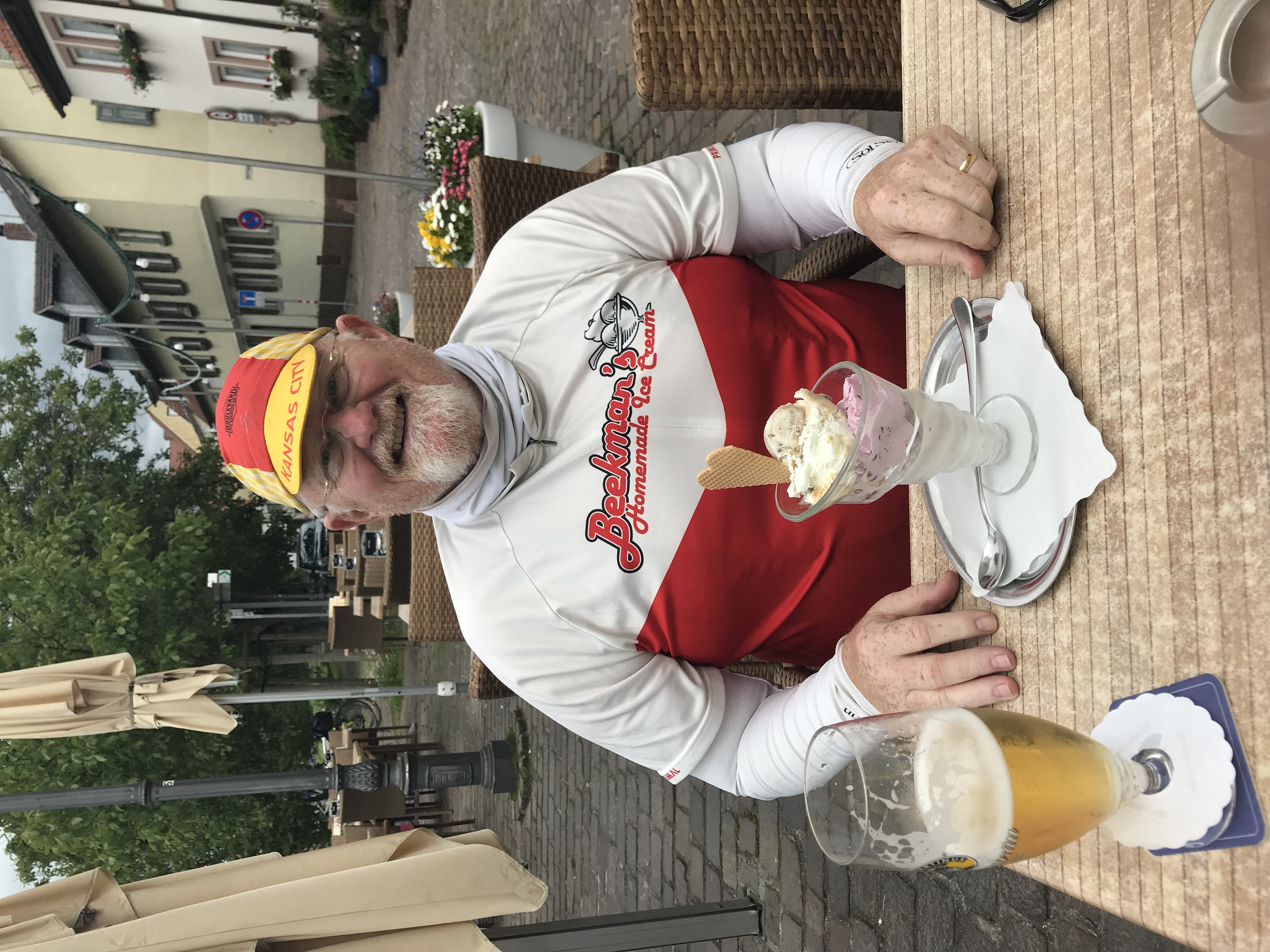 Lunch was Ice Cream…. it wasn't Beekman's but it was good!!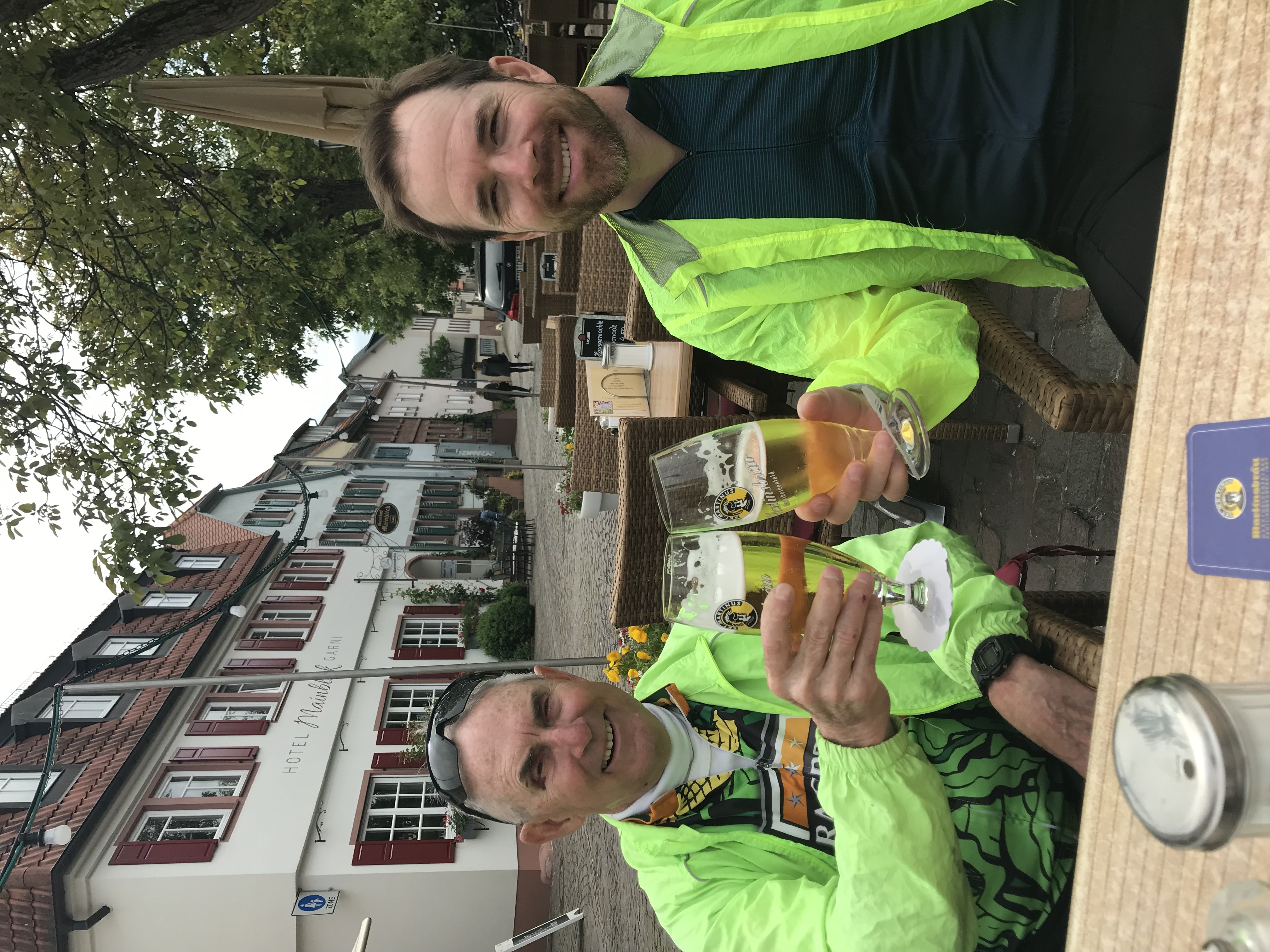 Marsh and Peter stuck with basics!!
Quite the display of flags….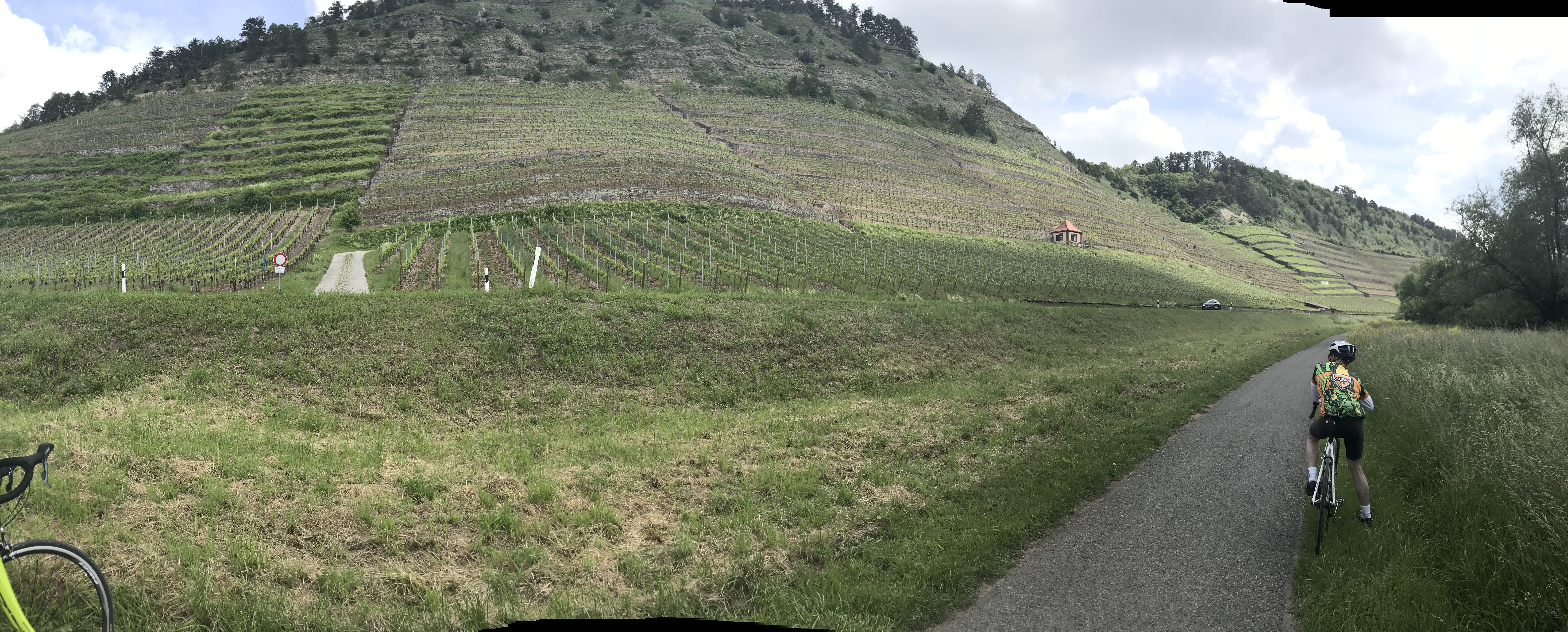 A Panorama of the Vineyards where we rode by….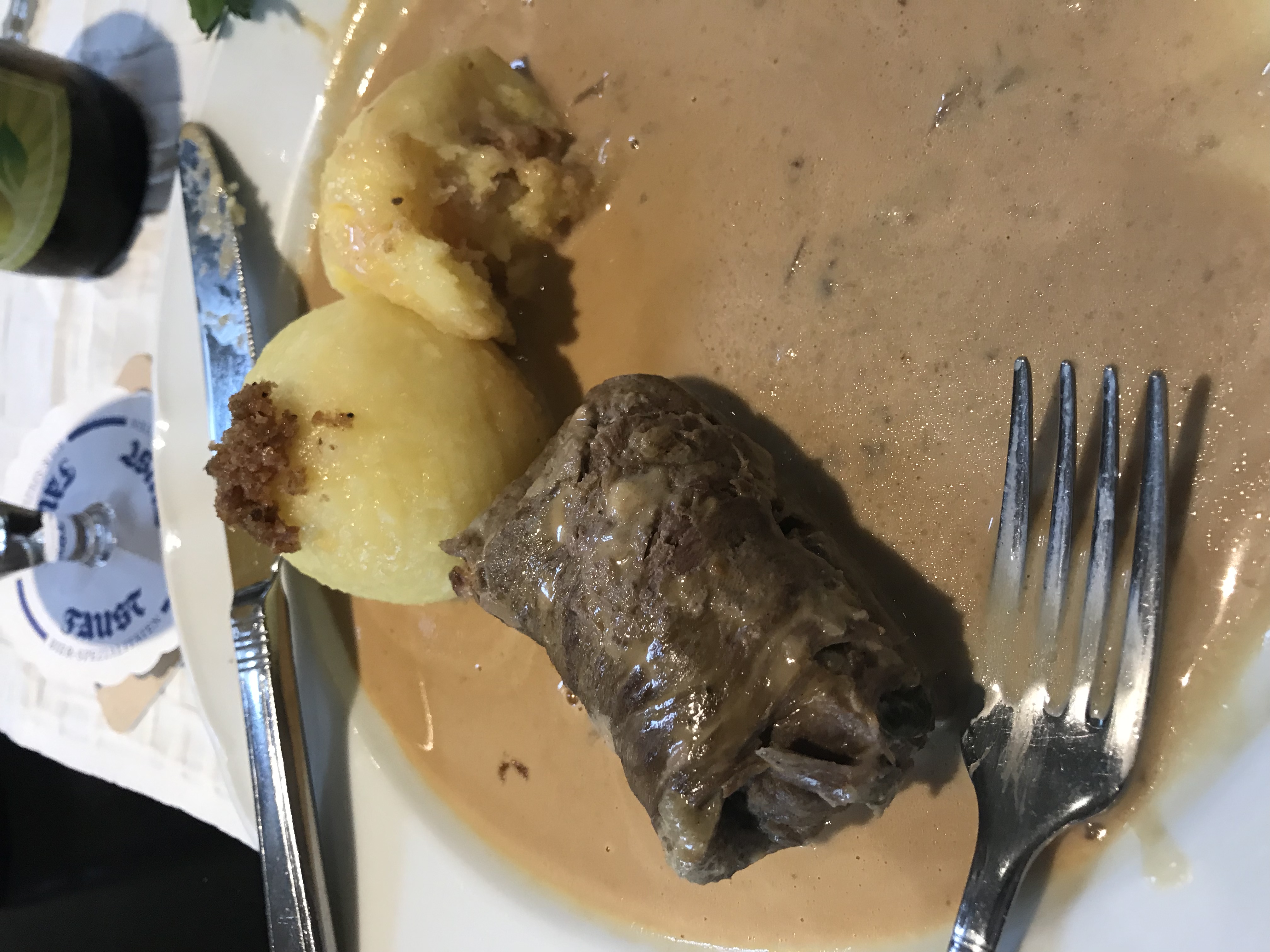 Tonight's dinner… Rinderroulade!!! And it was so good I had to eat it before taking a picture.
Now I'm in bed, tired out and hoping tomorrow I'll awaken with less pain and stiffness. Tomorrow we go from Miltenberg to Hattersheim, 75 miles.