The last two days have been logistical in nature… prepping for the ride.
Monday was basically paperwork pre-ride plus a walk around Schweinfurt. Schweinfurt was my mother's birth place and I always like to go visit when I can. It's a town of around 50,000, mainly industrial in nature, that sits along the Main River (that's the rivers name…the Main) in northern Bavaria. A couple of hundred years ago, this area was Franconia, with a rich heritage and culture. Beer and Wine are just a couple of those things. Here are a few pictures with descriptions..
This is the city hall (Rathaus) in Schweinfurt…. my parents went through their civil marriage ceremony there the day before getting married in the church. .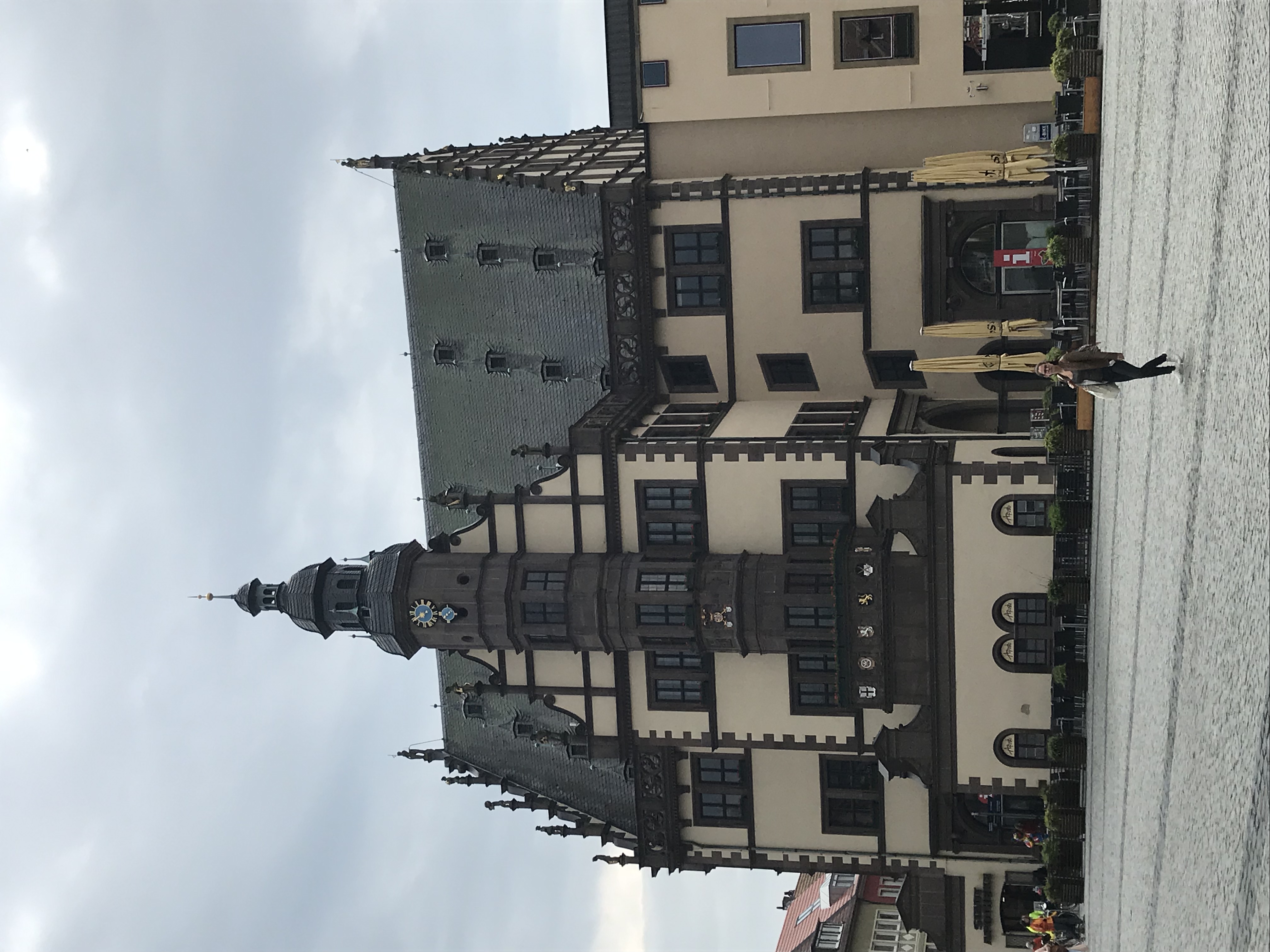 This is the church…. St Johannis Kirche where they had their church wedding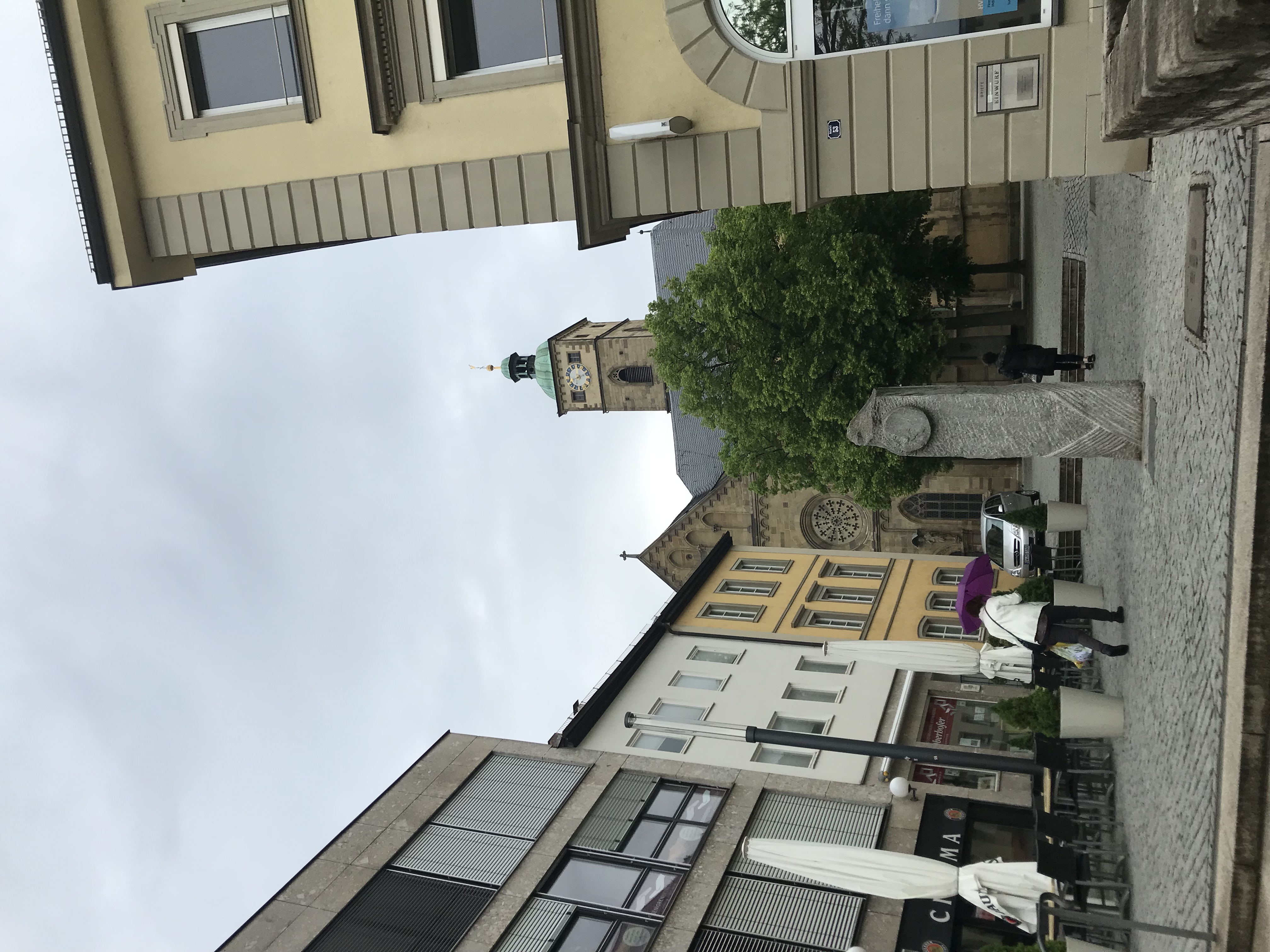 Walking around town, they have lots of pigs painted up in various ways…. Schweinfurt-Schwein=Pigs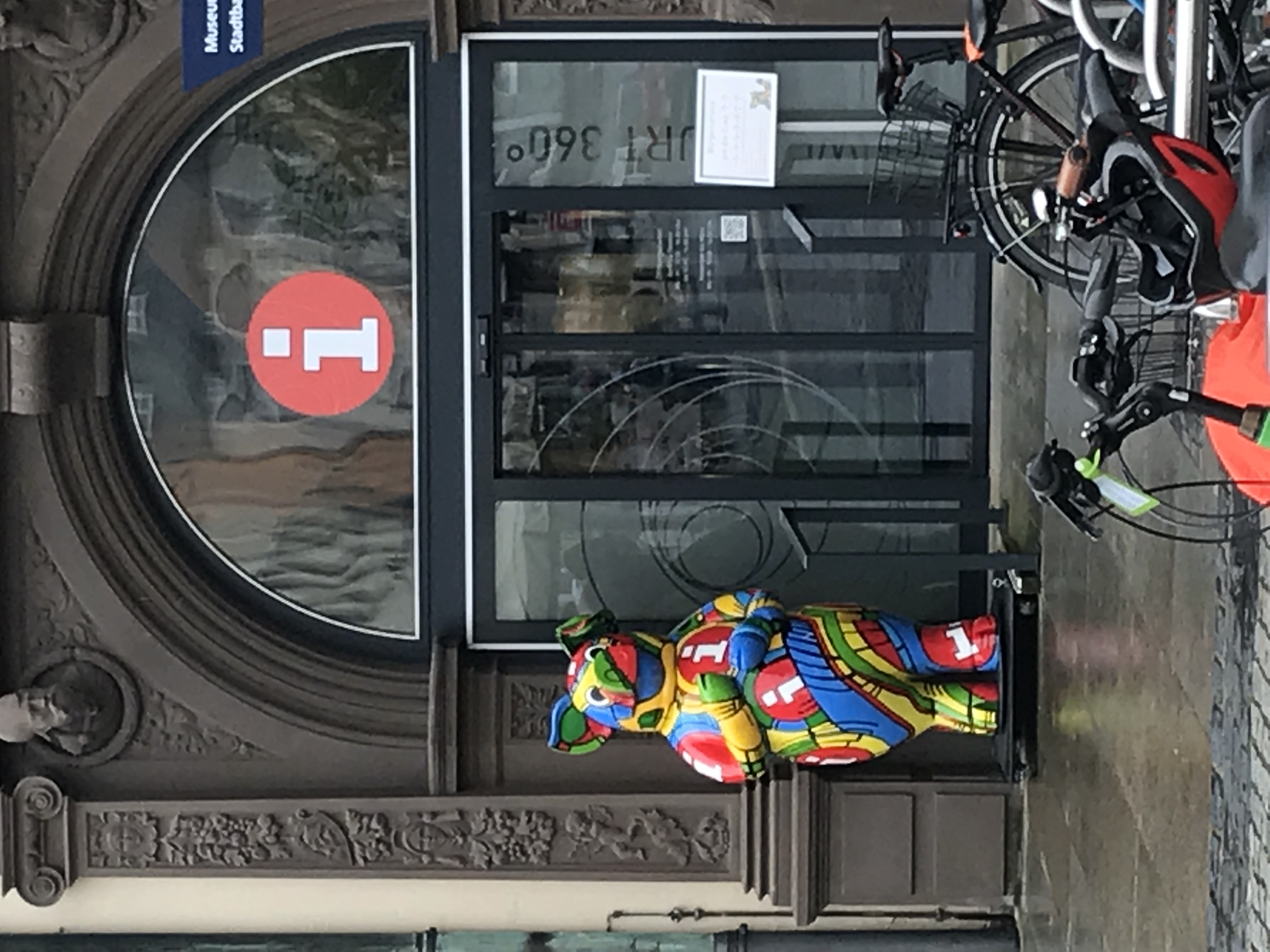 I also saw this manhole cover…great design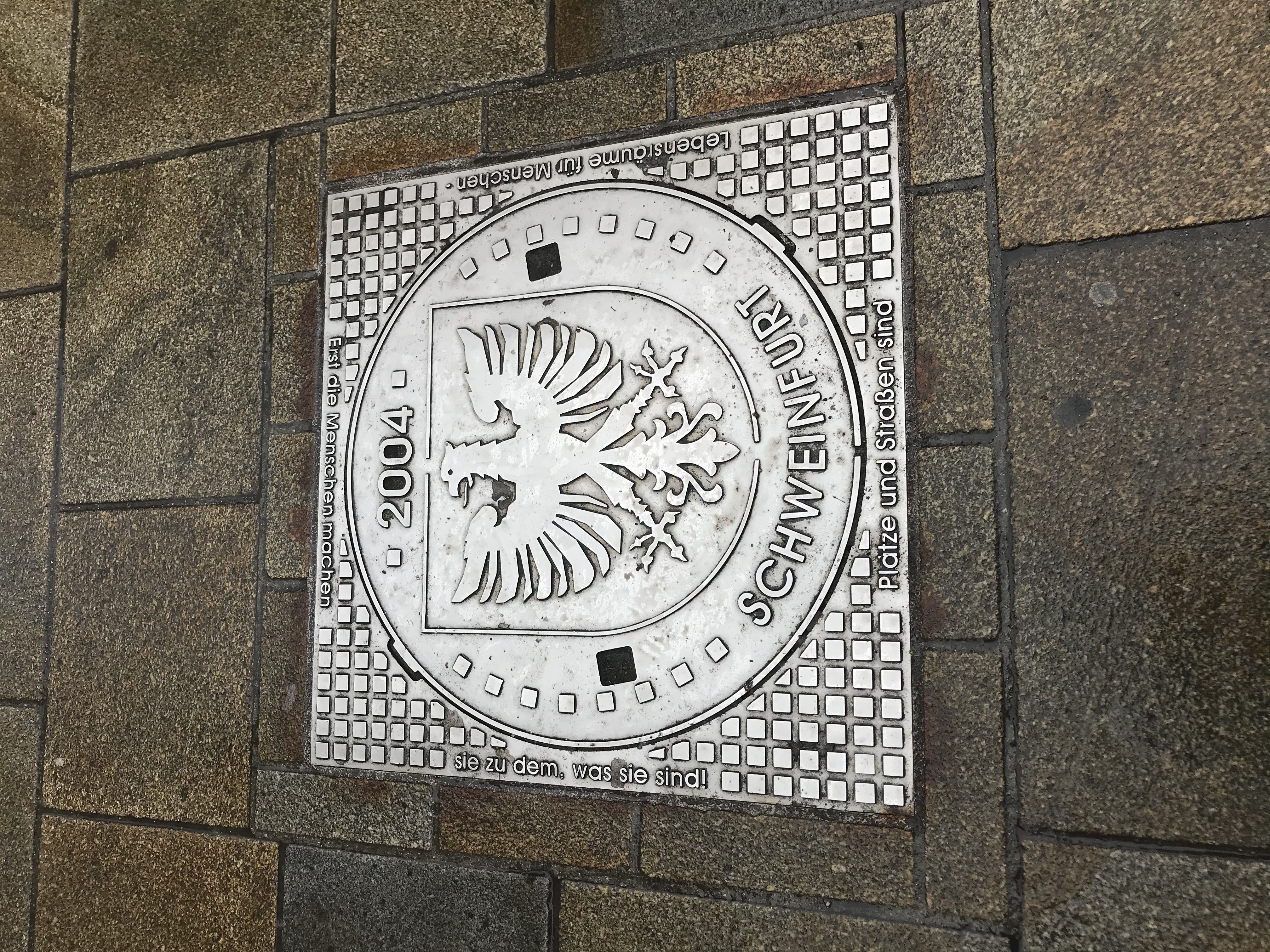 Today though was a drive between the towns along the Main River looking at hotels for upcoming tours… but the one thing that was kind of funny was this "Sign" advertising a Fest in about 10 days…. Country Fest!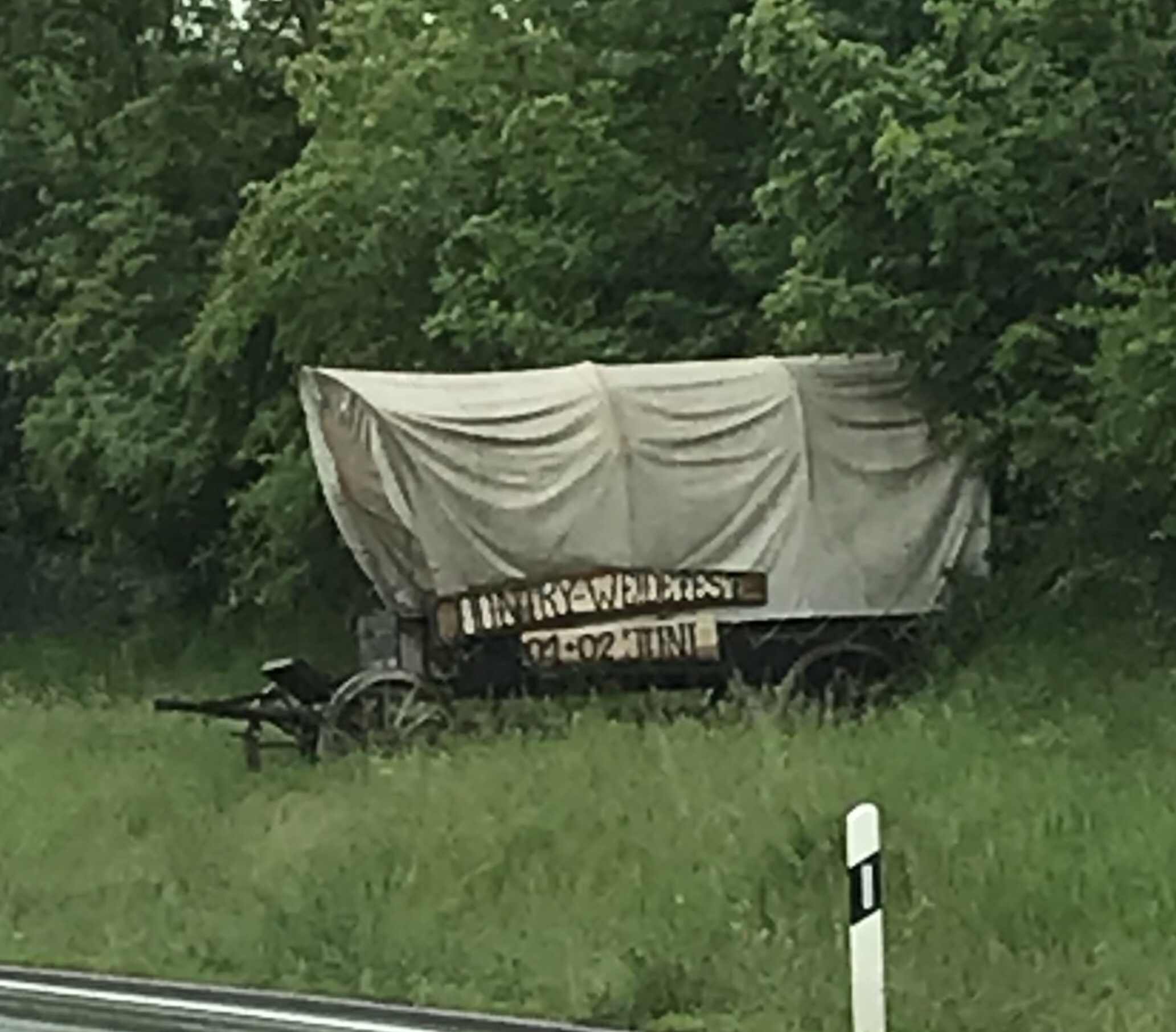 I mentioned Beer and Food earlier… well, I've been sampling some beer…. along with food.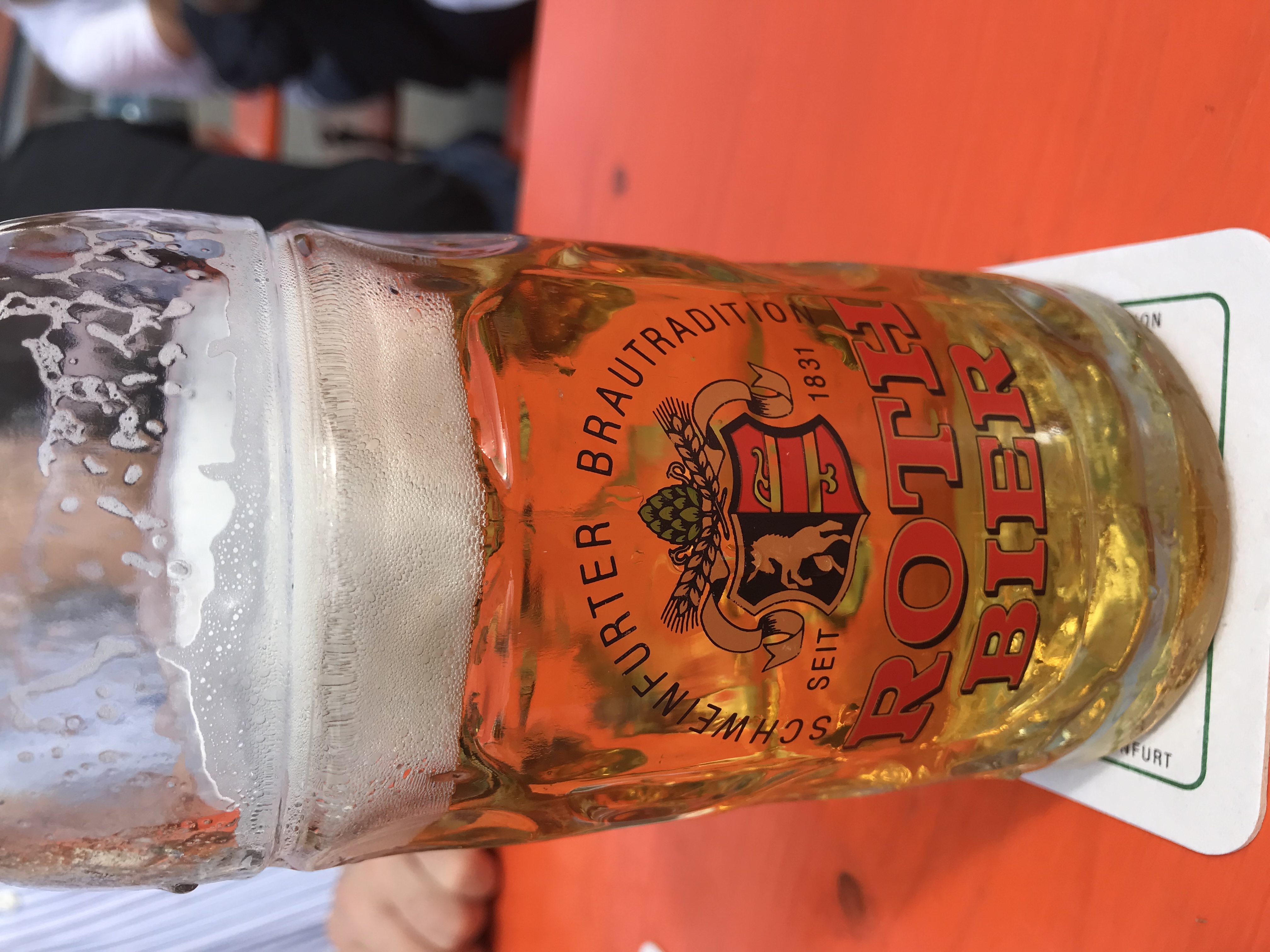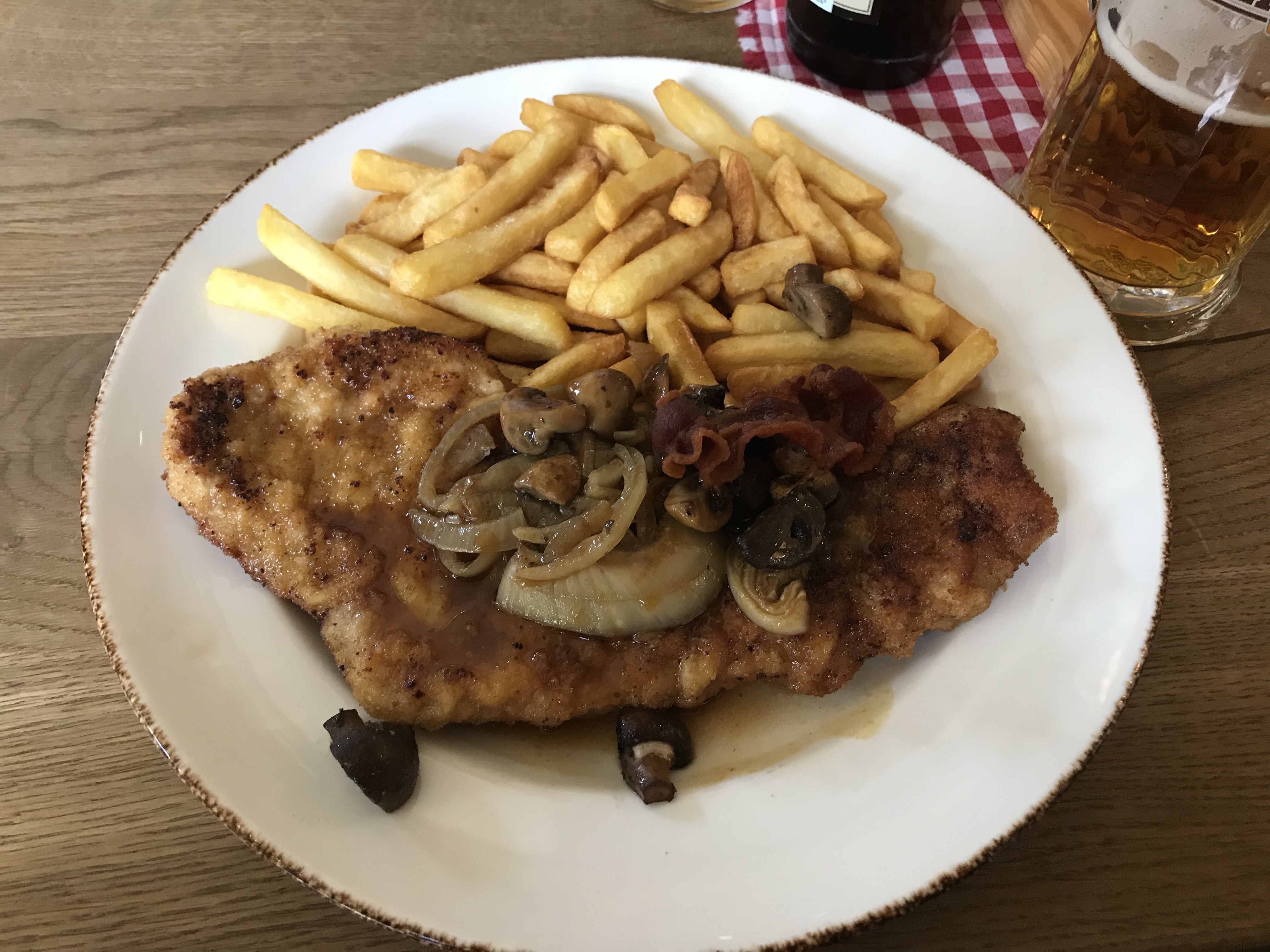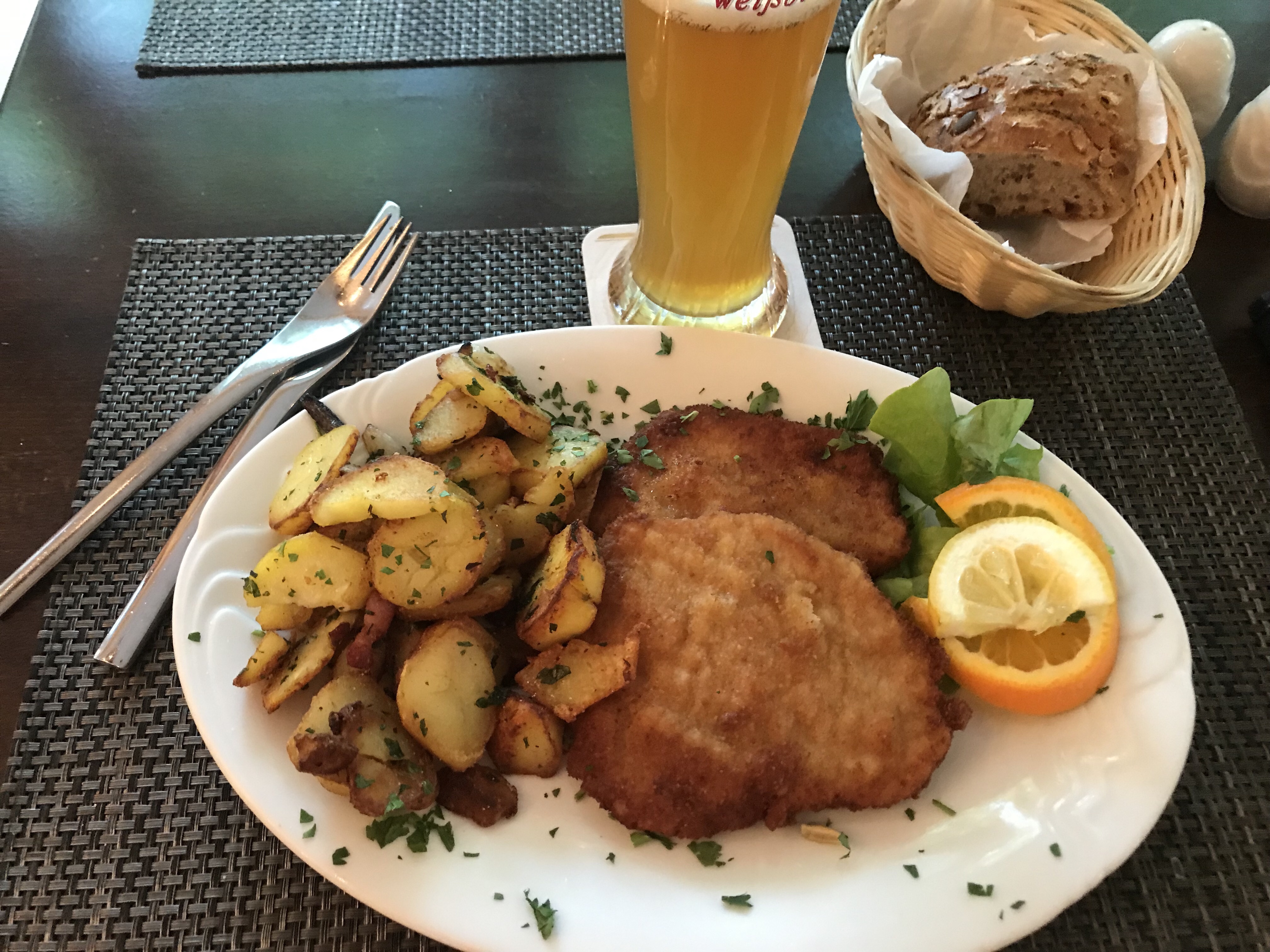 The Schnitzel here is fantastic but I'm planning on getting some Rouladen soon!
Tomorrow will be a busy day… staging the bikes.