And it kinda was a day of rest for us today! Breakfast didn't start till 8 am this morning so I lounged around a while, spent time packing early while waiting. As always, Breakfasts are fantastic in Germany.
My cousin Wolfgang's son, Florian came to ride with us today from Volkach to Karlstadt as we cycled along the Main River again! The nicest thing about this day was the fact that it was a predominately Downhill course today. The Sun was shining, there were blue skies, no rain with a high of 70° F. Perfect!!!
We made a series of stops…. the first was a stop about 18 miles in In Kitzingen. Nice city on the banks of the Main and a bridge connecting both sides that is a venue for parties all summer long! The next stop was in Ochsenfurt, a future overnight stop on our Main Wine tour in September. It's a great city, full of half timbered houses/buildings and plenty of outdoor restaurants/Biergartens. Our hotel for the coming trip is at the beginning of the old city and will be great for our Adventurers!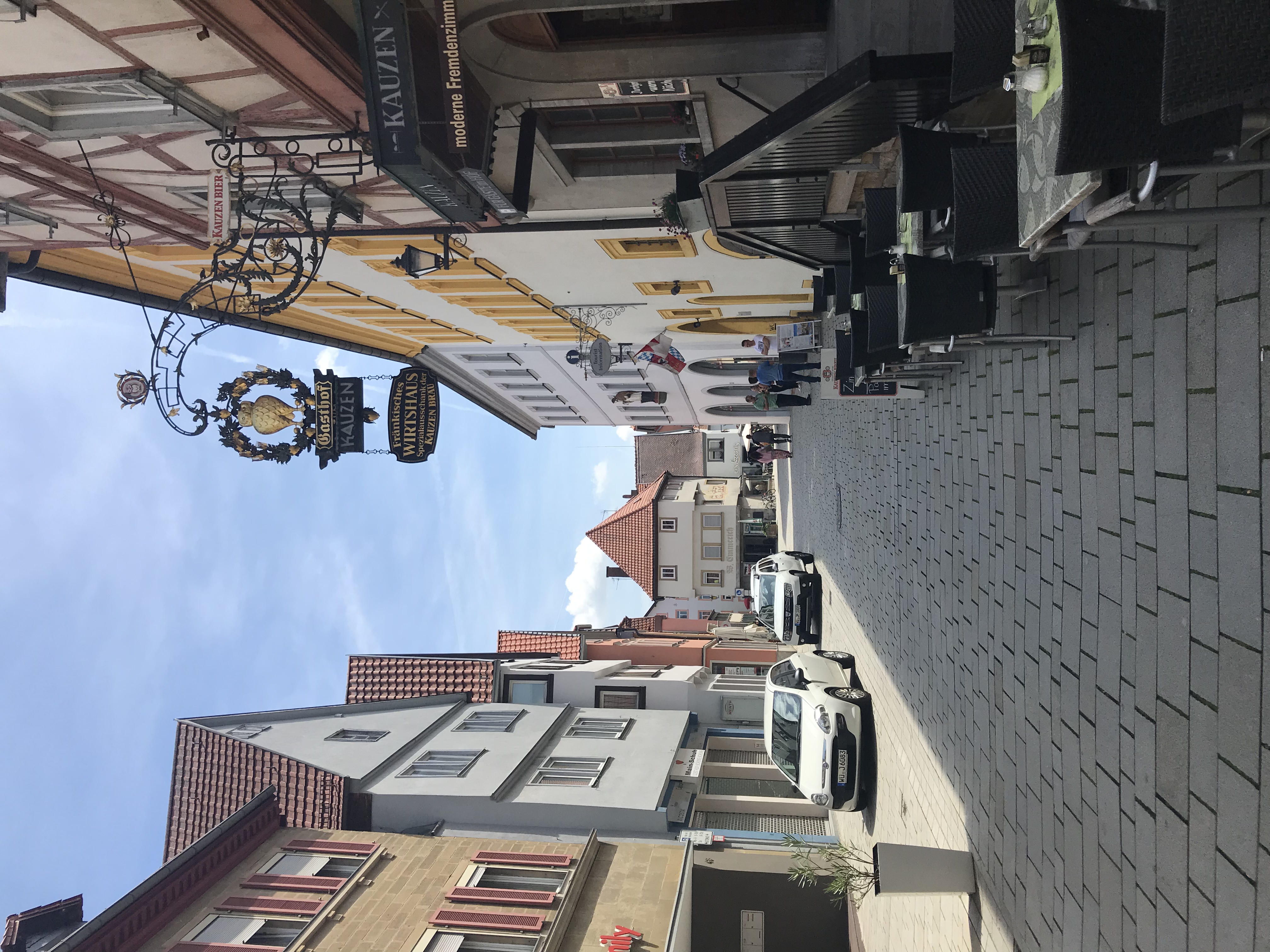 The last stop today was at Würzburg…. it's a bigger city that was having a marathon today. So the town was hopping!! We stopped at a nice restaurant, Alter Kranen, which sits up high on a hill overlooking the Main.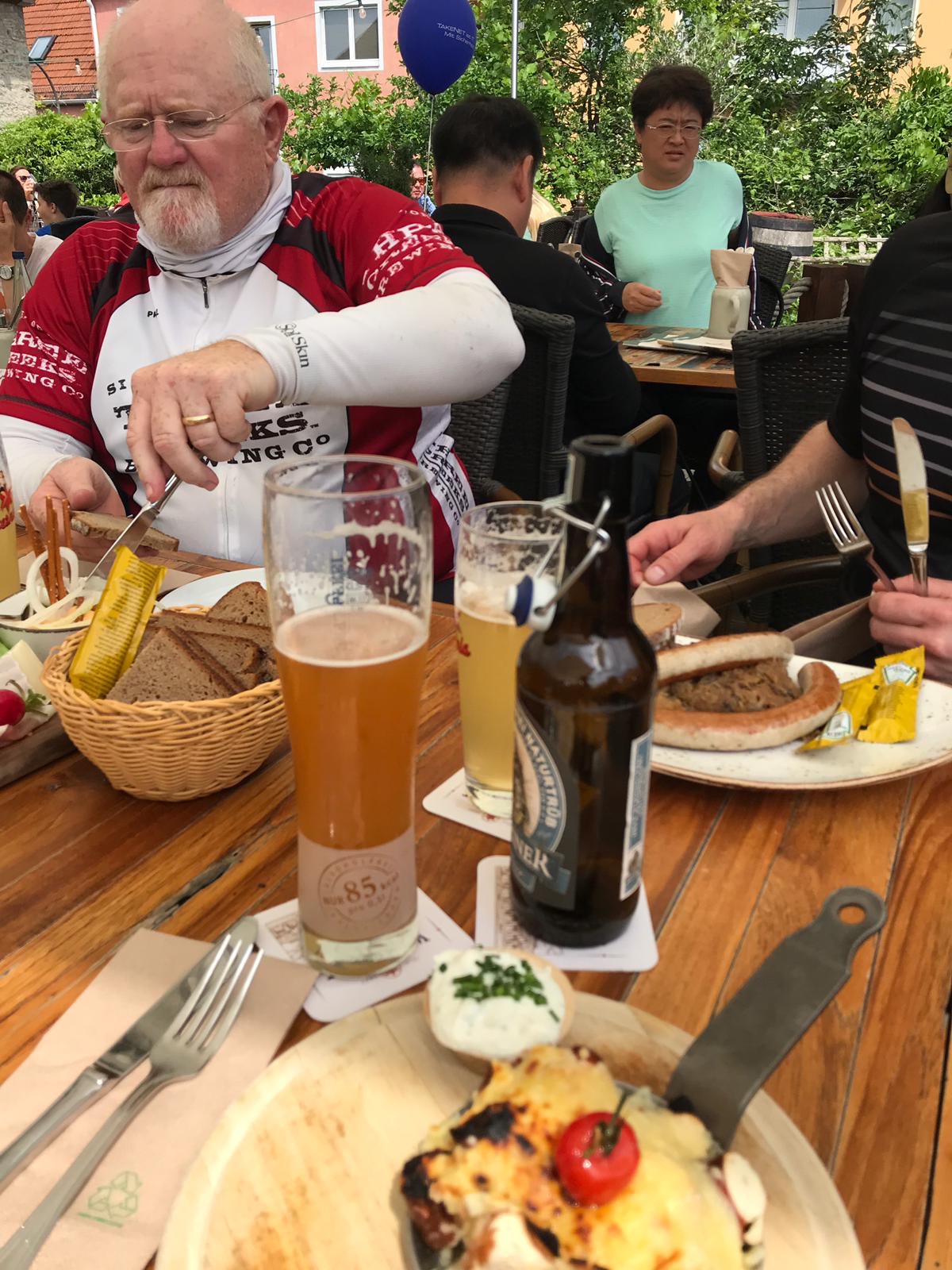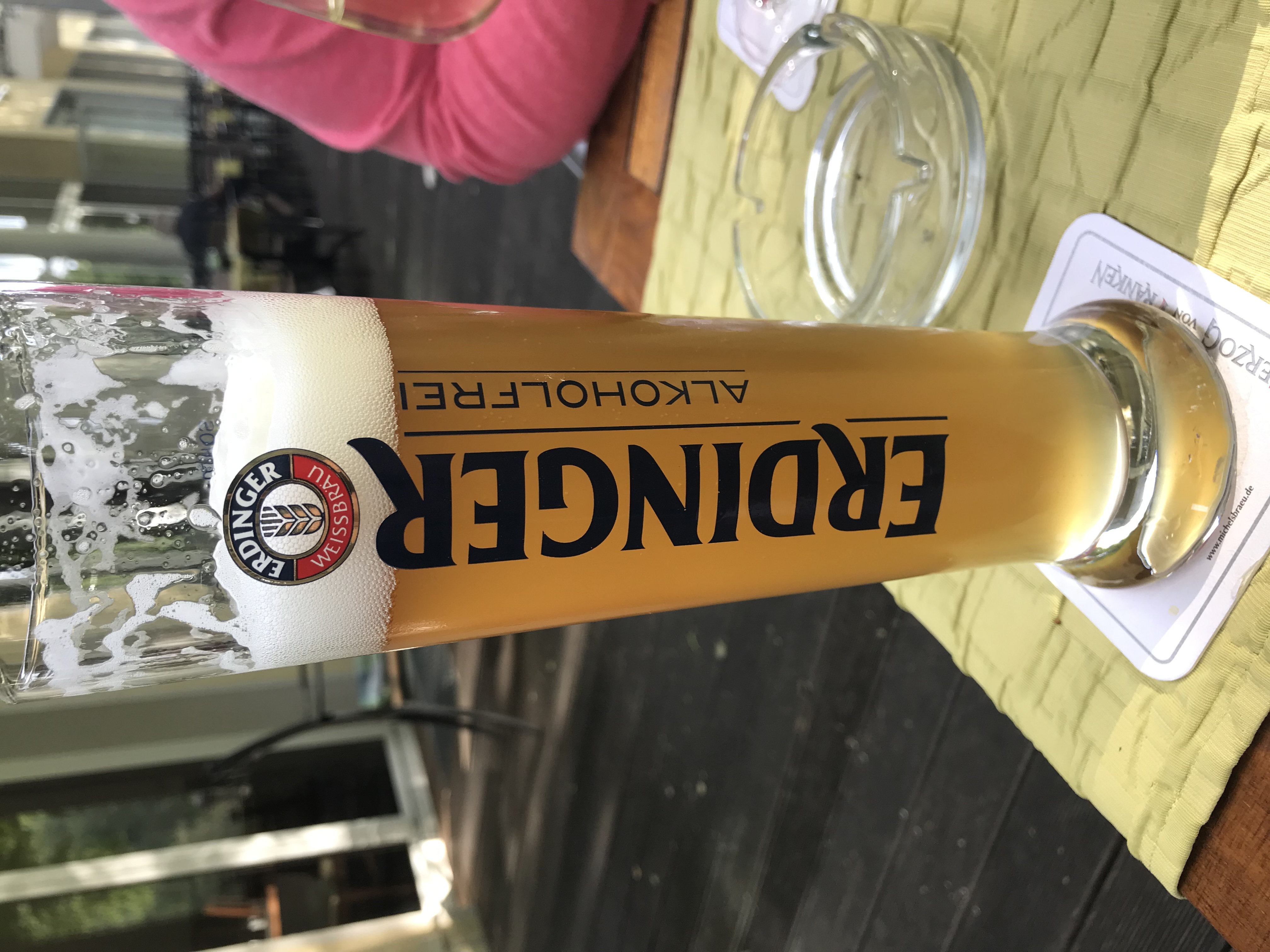 Great food and I learned that the Alkoholfrei Hefeweizen has been found to be the best sport recovery drink!!!
Würzburg is also the location of the Festung Marienberg sitting up on the hill over town. We got a good picture as we were crossing the Altes Mainbrücke…. and I took one of St Nepomuk as well….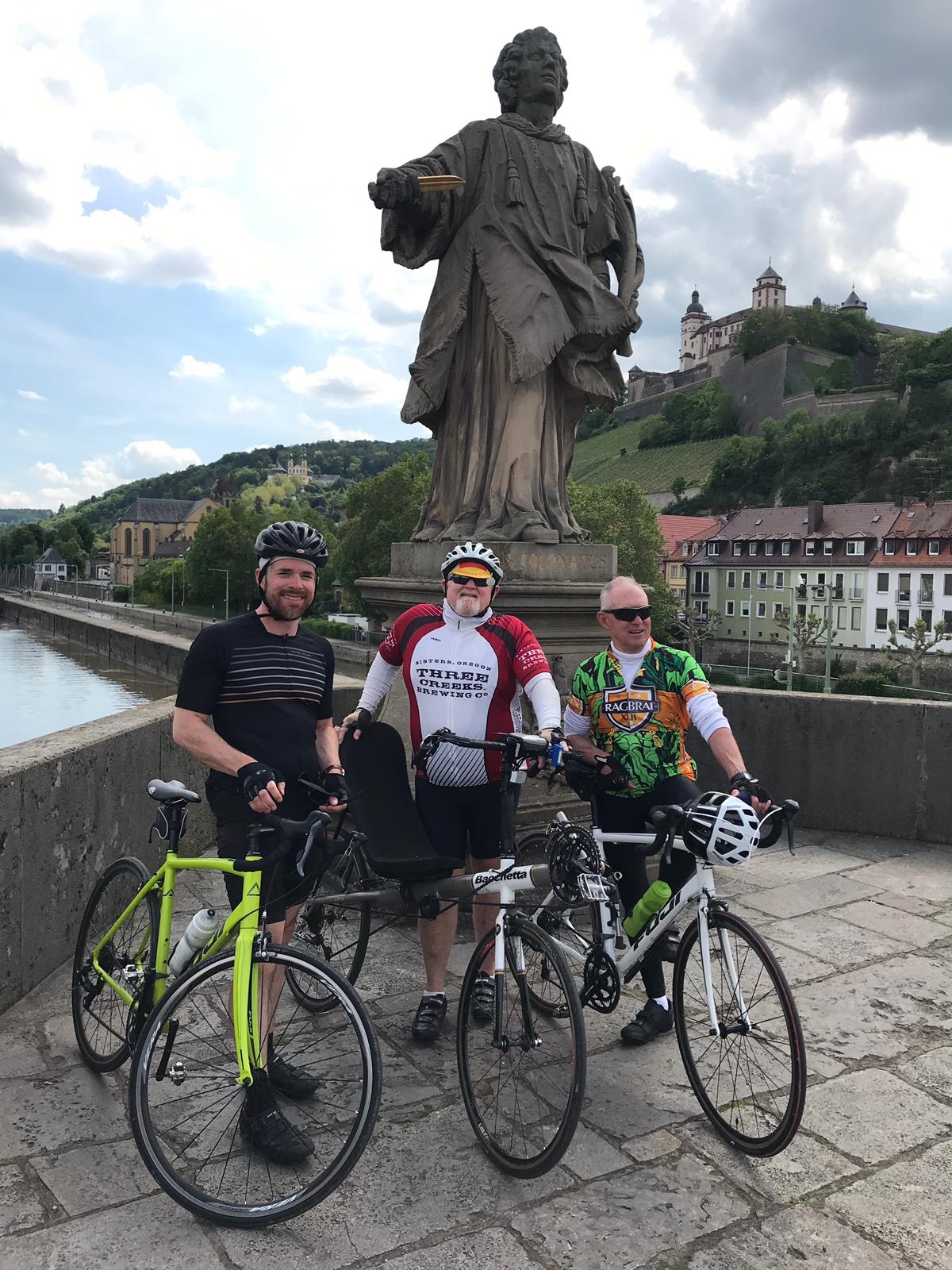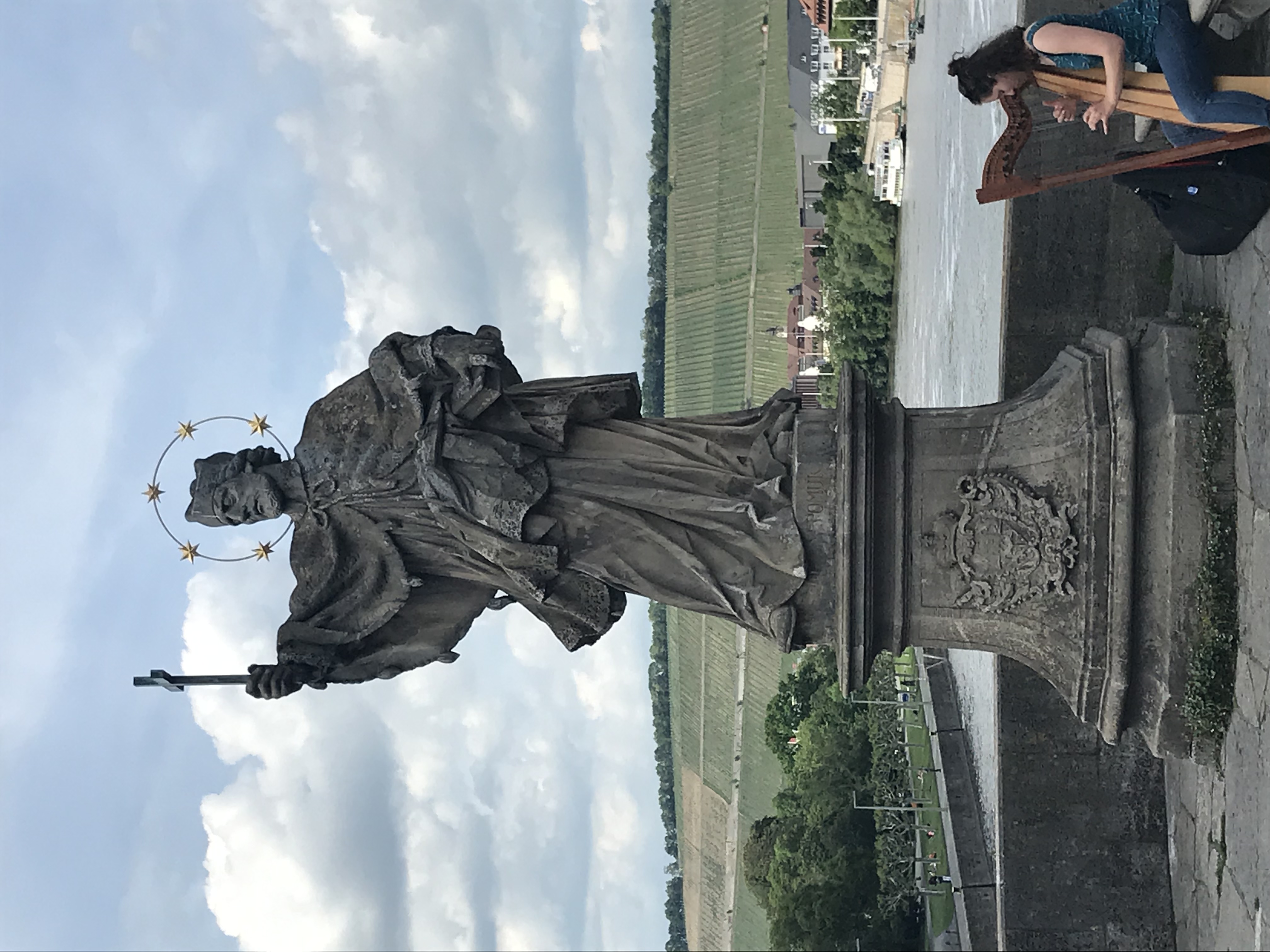 From Würzburg we rode on to Karlstadt, about 18 miles further. It gave us another Metric Century for today. I love Karlstadt and our hotel here, the Main Promenade. It sits right on the Main and is a quiet and peaceful place to enjoy the hours after a ride…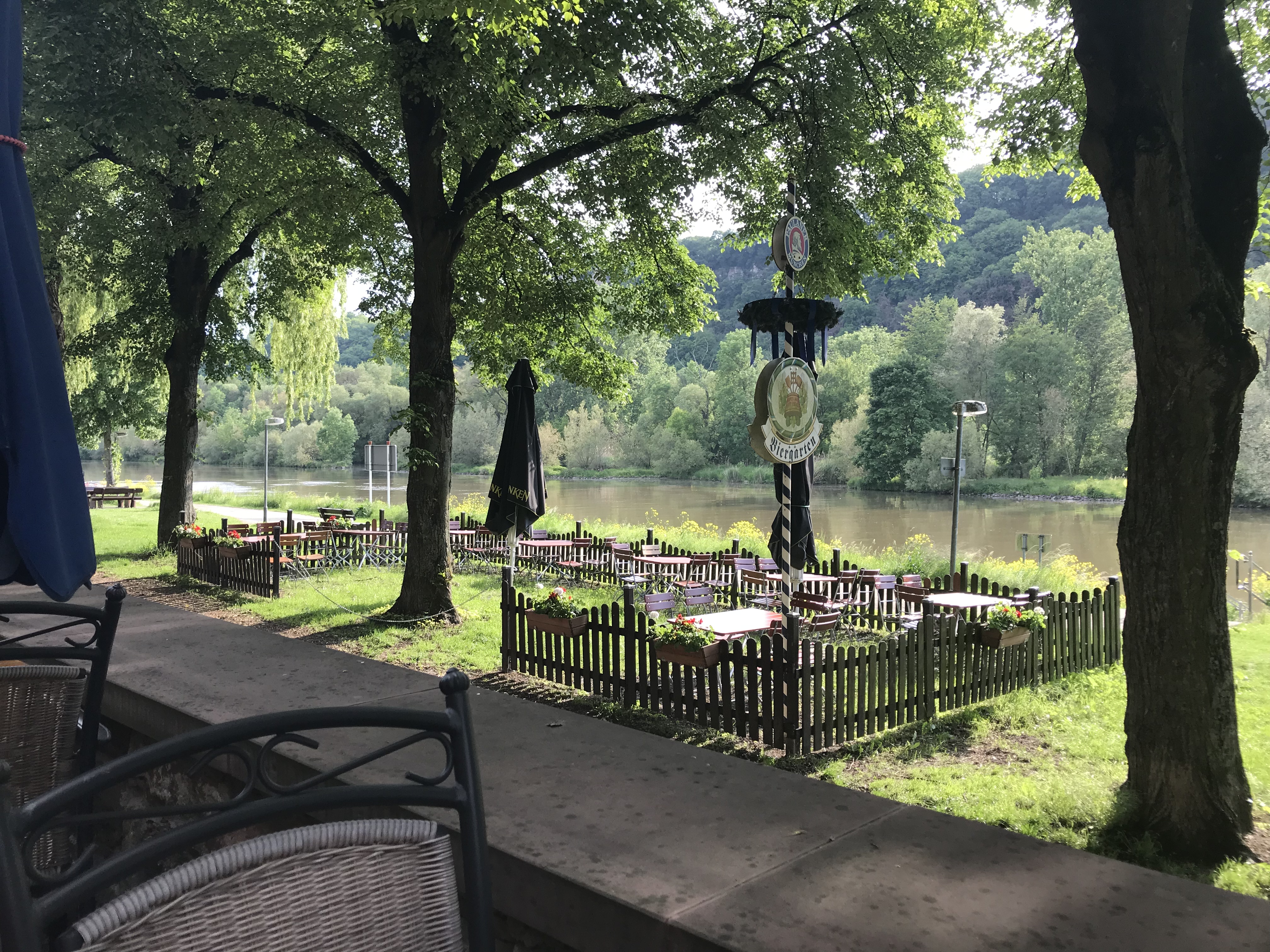 It was a great day! This is one that I'll remember for a long time!!
Here are some more shots from today….