Disaster!
Yesterday, Wednesday, I drove 300 km, one way, to get bikes staged in Bayreuth at the hotel we will start riding from tomorrow. And that's when it happened…..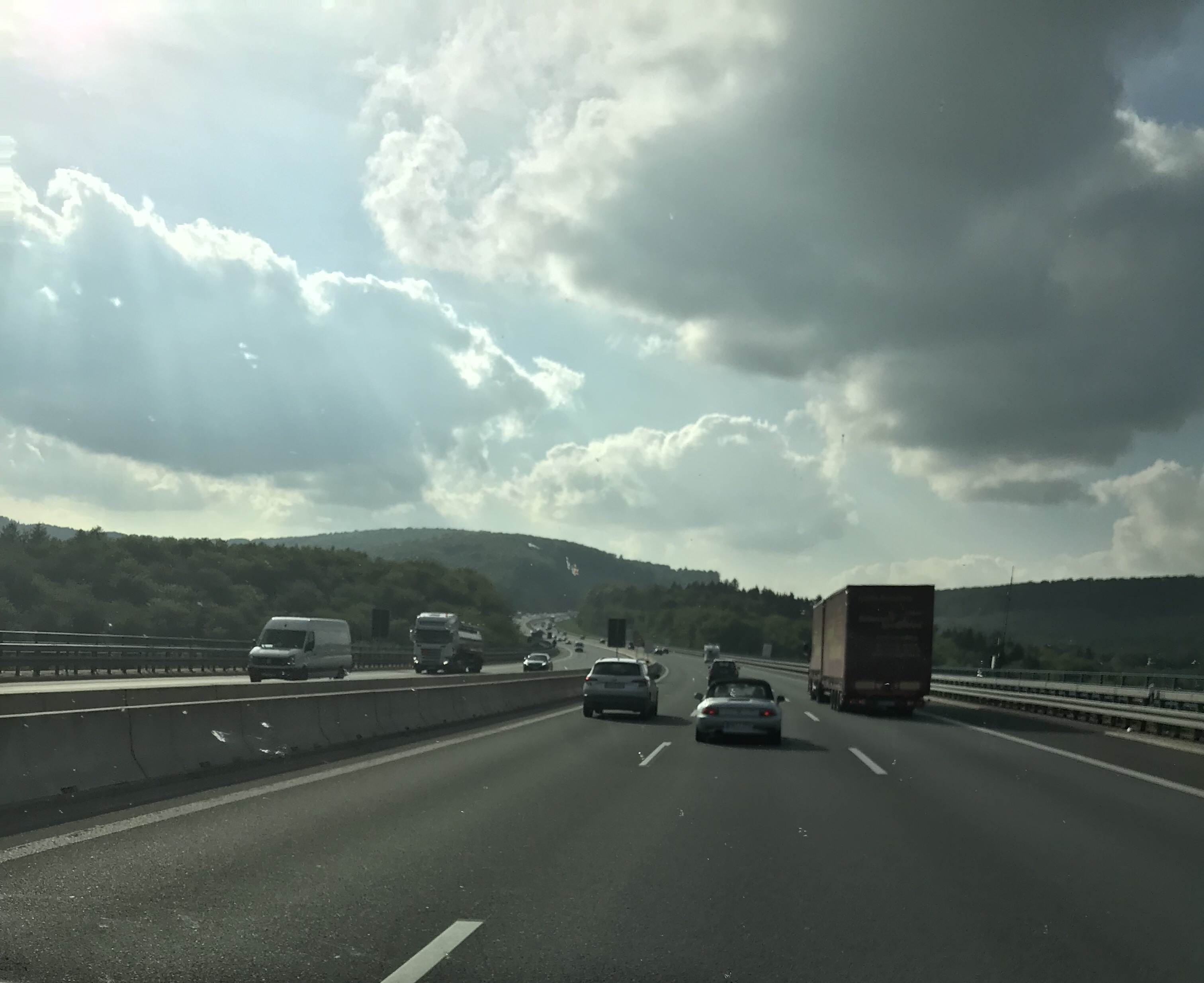 I received a text that two of our Merry Band were unable to come due to illness! And the bad thing about that was one of them was to be our driver for the week!!!
After stowing the bikes and securing them with multiple locks…. I think they had more chains and locks on them than on Houdini… I frantically began thinking of options. How can we make this succeed?
Well, the one thing I learned from my years in Navy Medicine was our unofficial motto… "Semper Gumby"…. Always Flexible! Worst case scenario…. I would lead our group out about 1/3 of the way, teaching them the route and route signage, then race back to get the van and head for the end town and ride back to meet them and ride in with them. This is definitely not the preferred method!! But how else can I make this happen?
That's when it hit me…. maybe someone can fly over and help out!?! I had but a few hours to make that happen. But who is free at the drop of the hat? I had a VERY short list of possibilities…. but my best option came through! I really didn't expect it but miracles DO happen!! And who is the savior of this ride??
My daughter Hilary!! In the span of 7 hours, she packed her bag and found her passport while I made flight reservations!! I told her to consider this her Graduation Present after getting her BA but, really, she's saving our bacon!! In actuality, she has me over a barrel and she knows it too!! This will kind of be a repeat of our first cycling trip here when she was my SAG and I decided to start this crazy business! Fun to come for us all!!
Today, on our drive back to Bayreuth,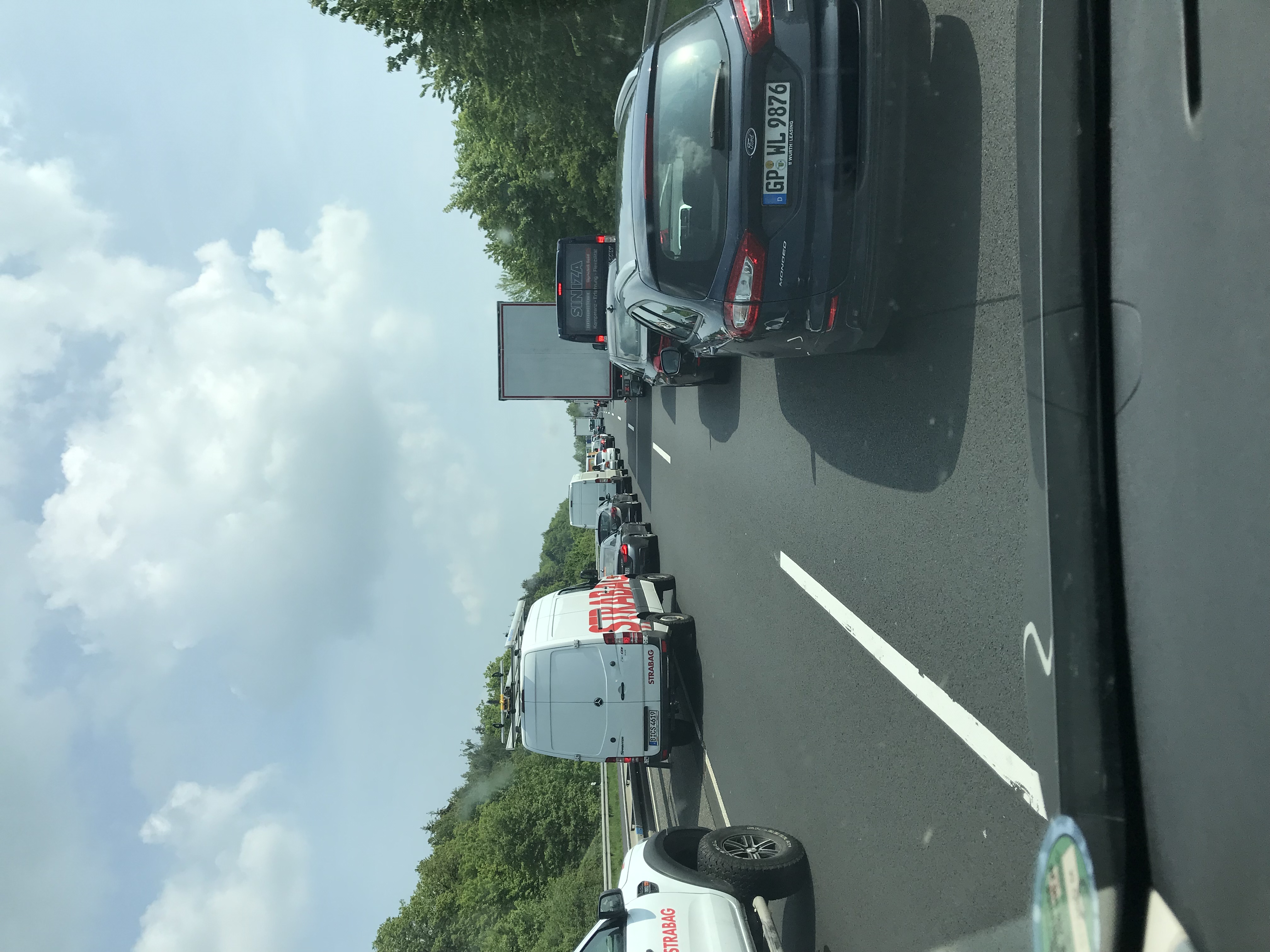 we waited on a massive traffic jam due to an accident, got to town, added a driver to the van, refueled, checked into hotel, got bikes all situated for tomorrow and now…. we're anxiously awaiting waiting dinner.
We walked toward the old town to see if we could find a good place to eat tonight …. the first was closed for holiday, the second full because of the Maisel's Weiße Fest (apparently the Temptations are playing) and the last was an old standby…. Oskar's. I had a Maisel's Weiße and the Schweineschäufele! with Klöße!! Delicious!!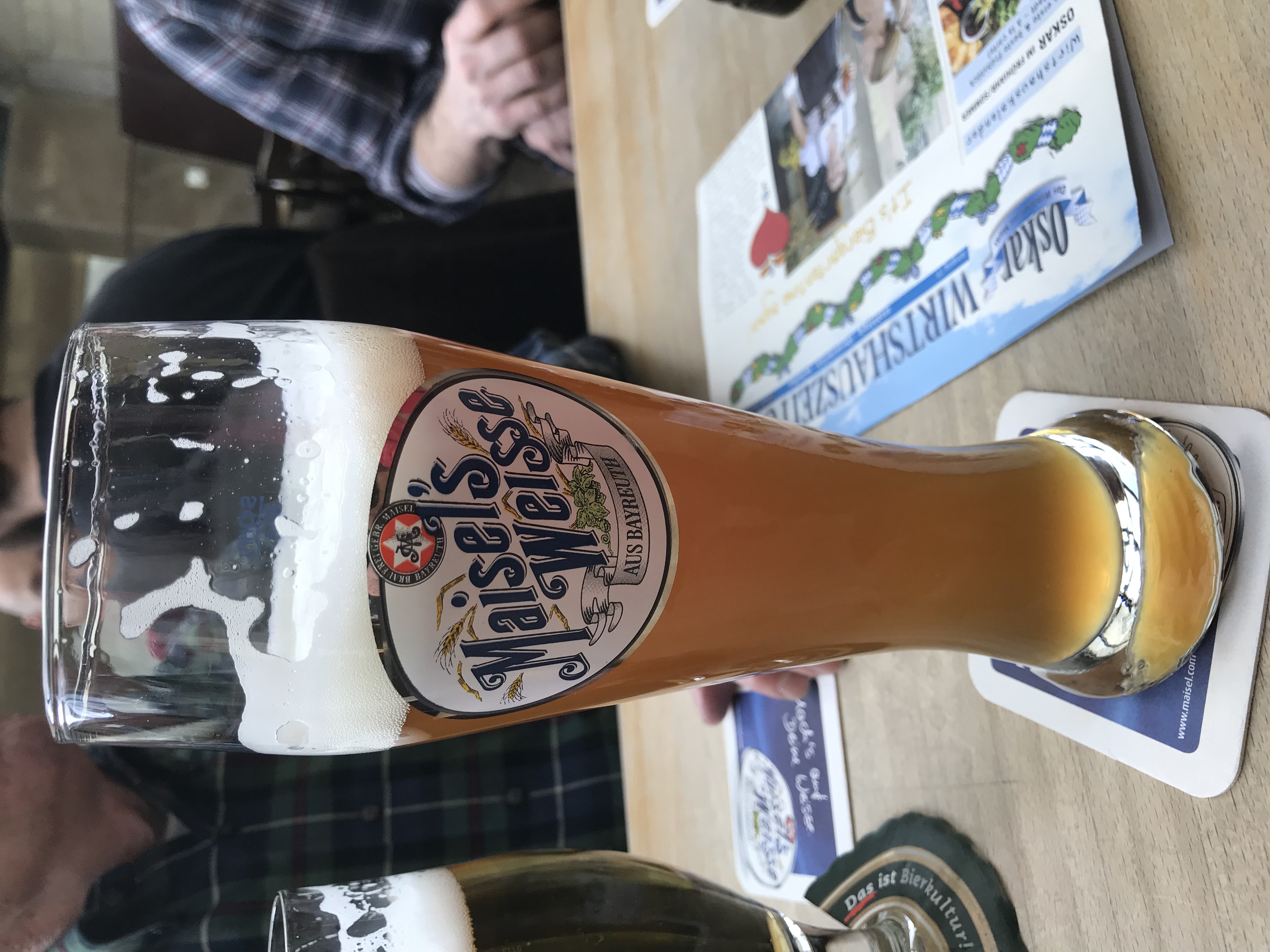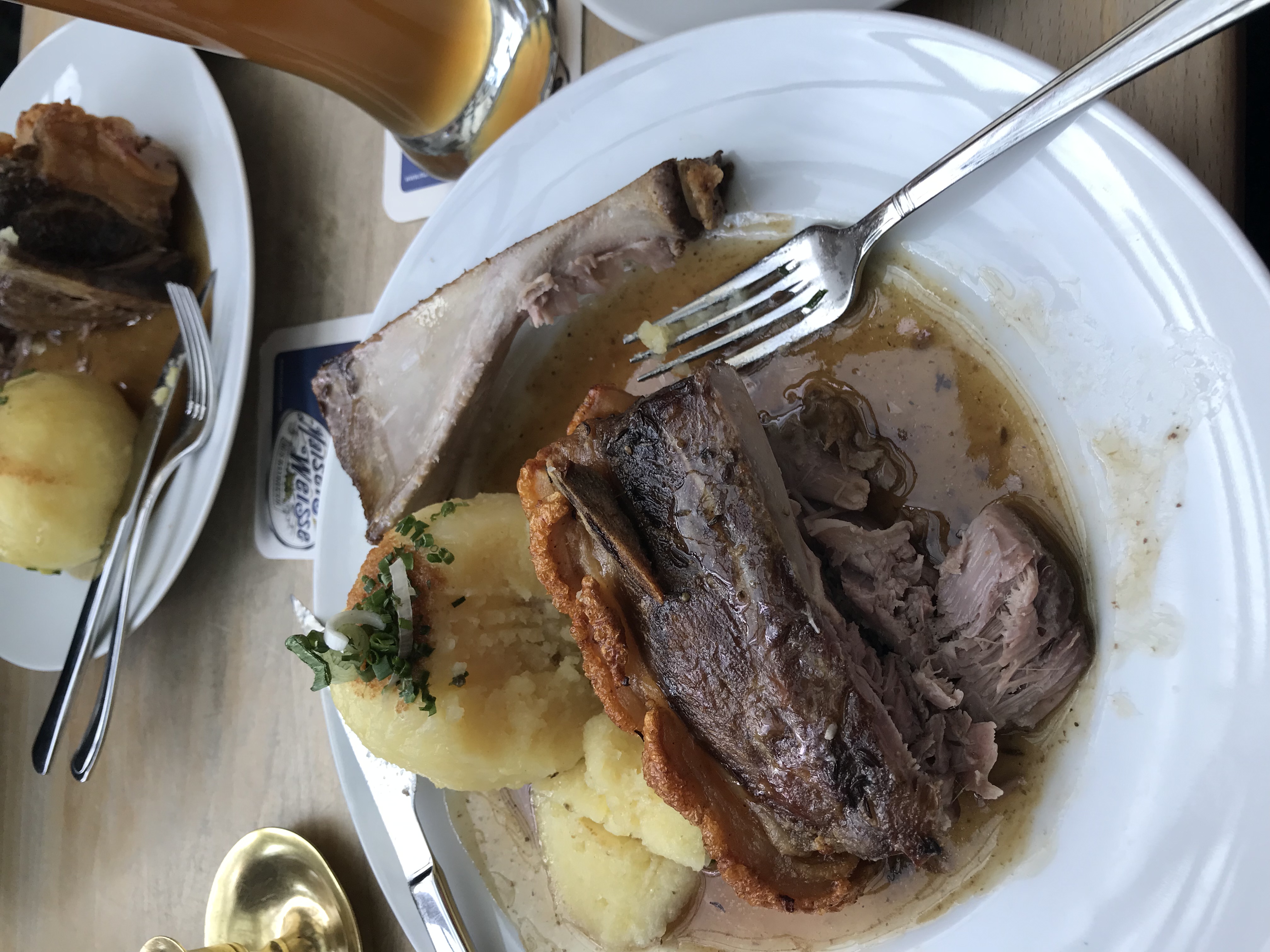 Here are a few shots of the town from tonight…..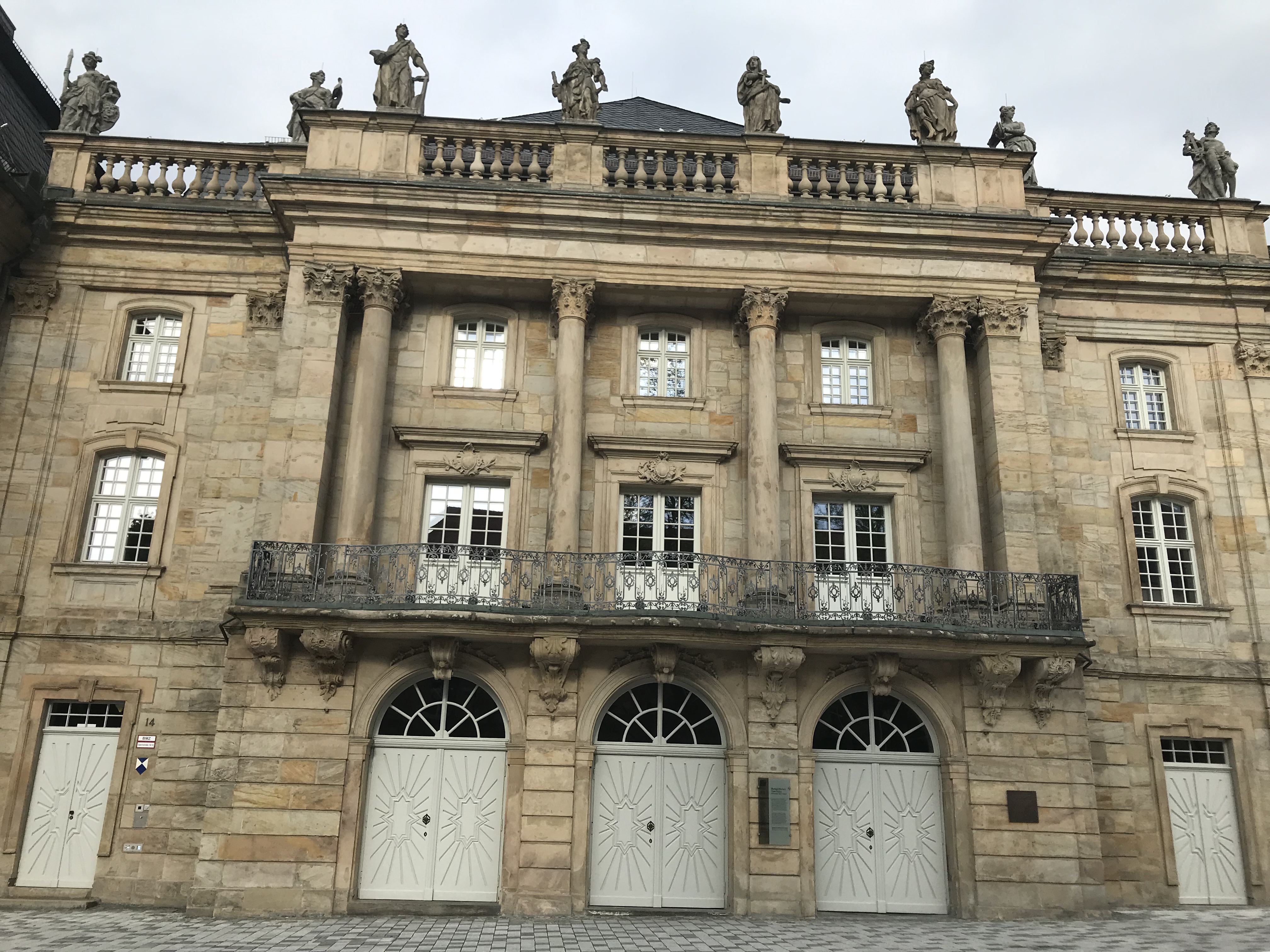 The UNESCO World Heritage Opera House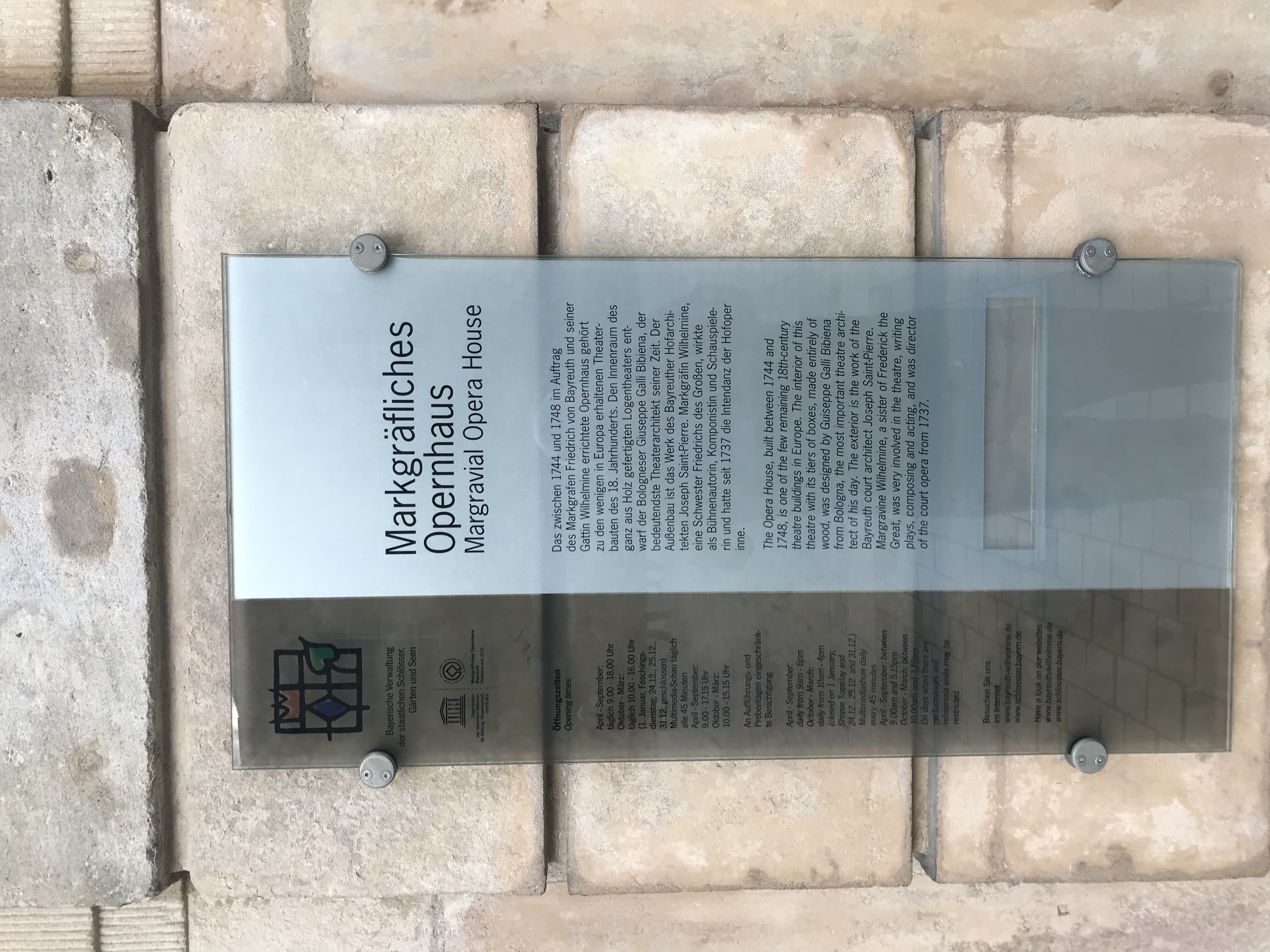 The Opera House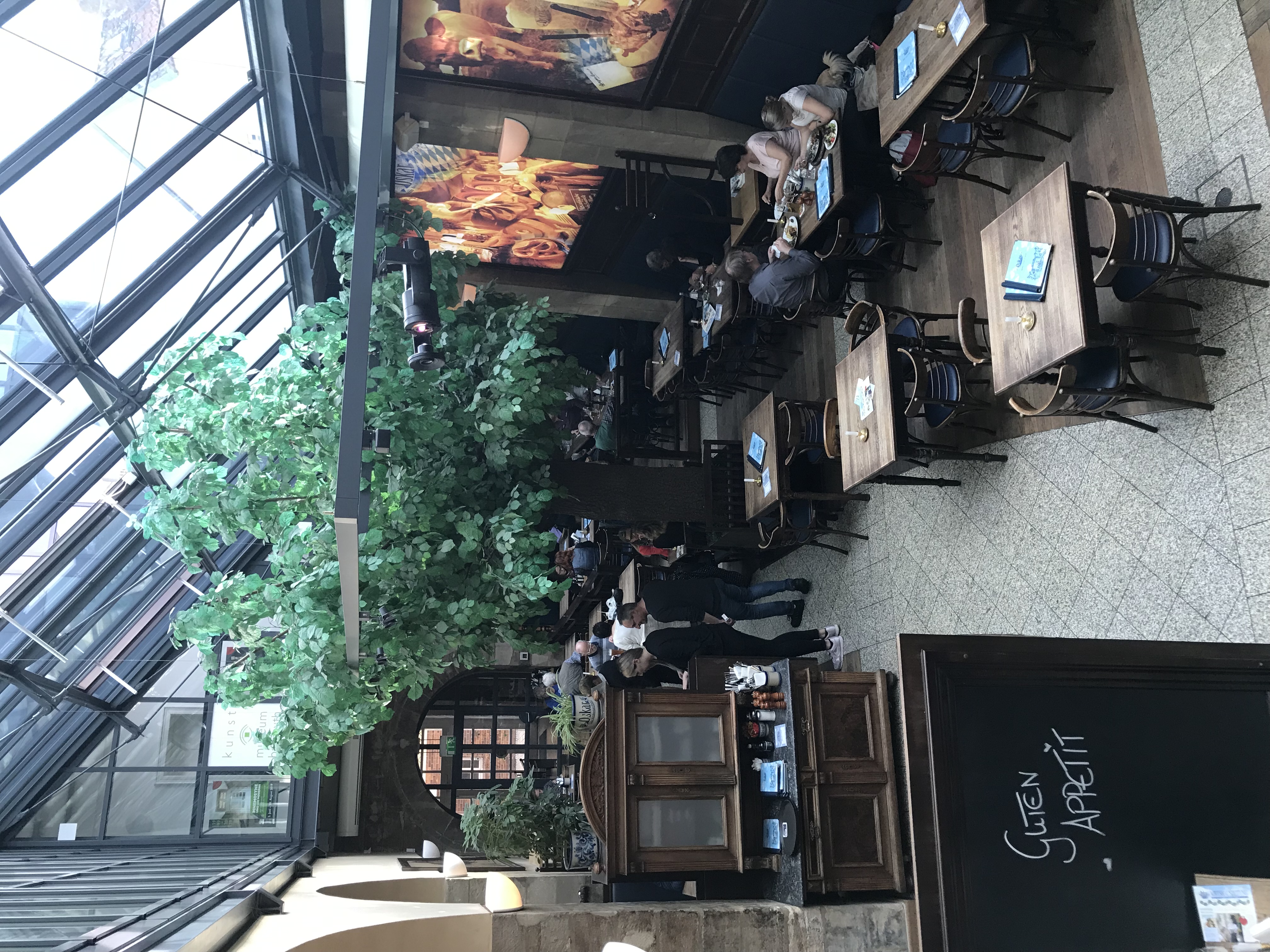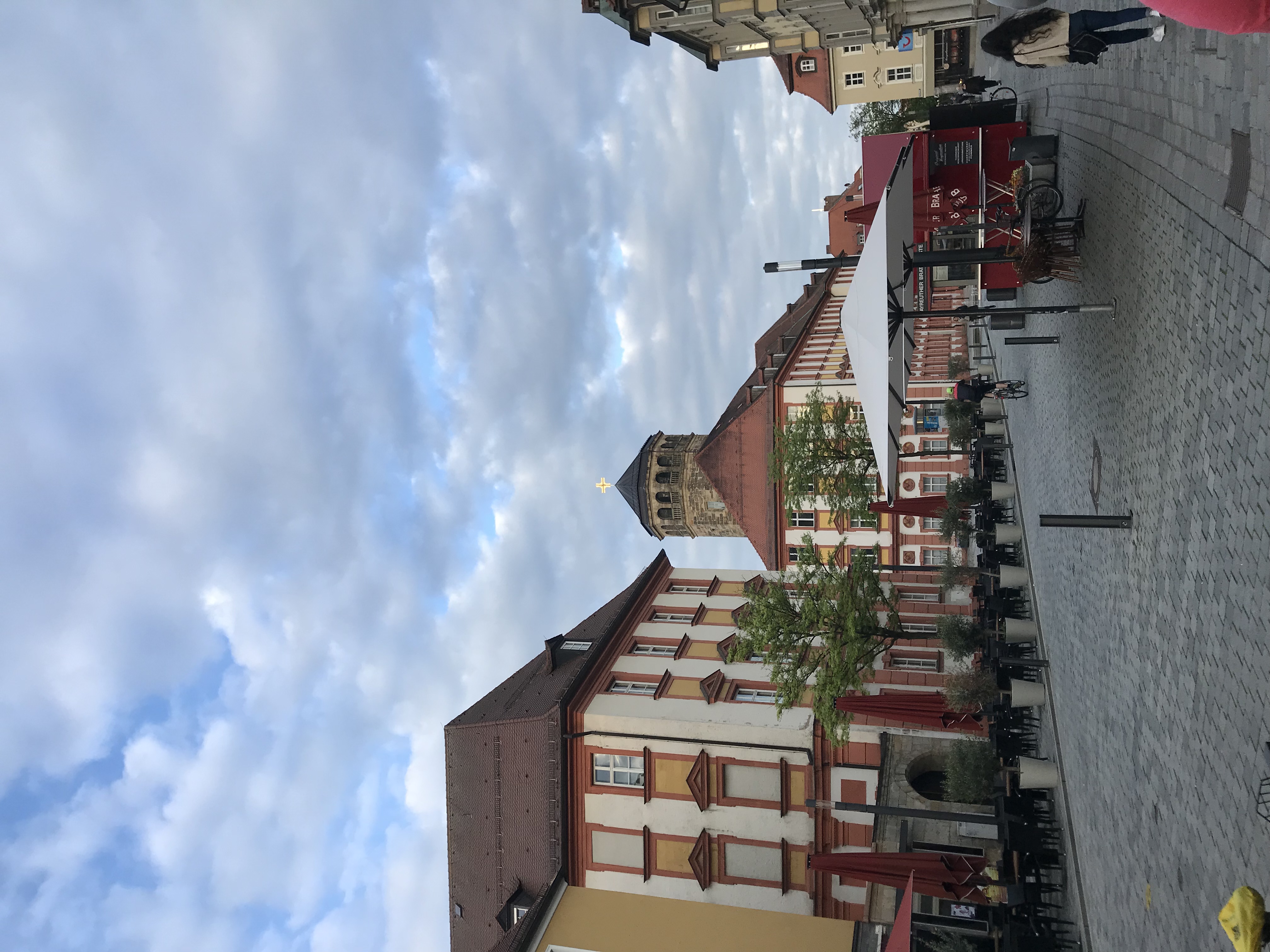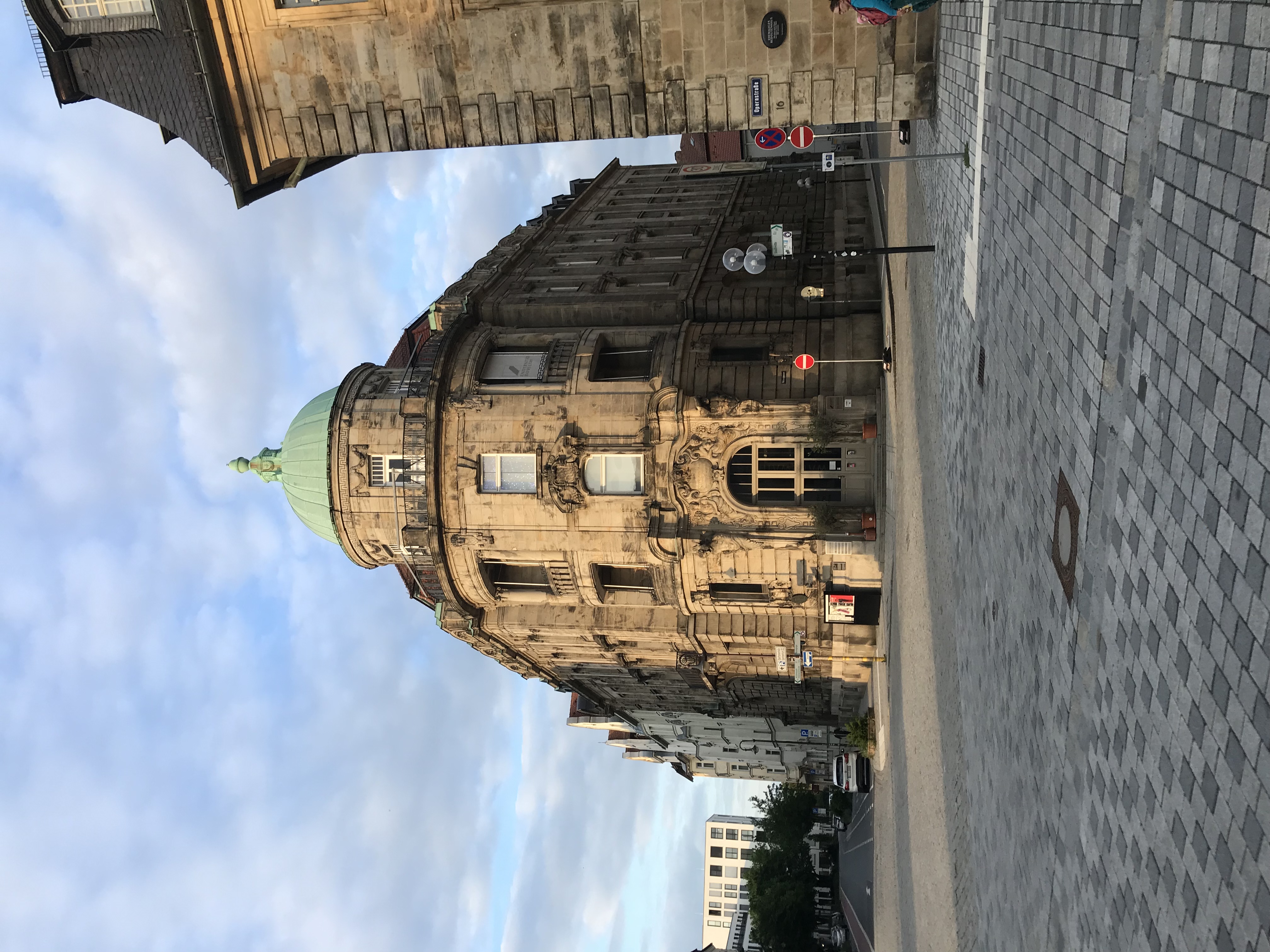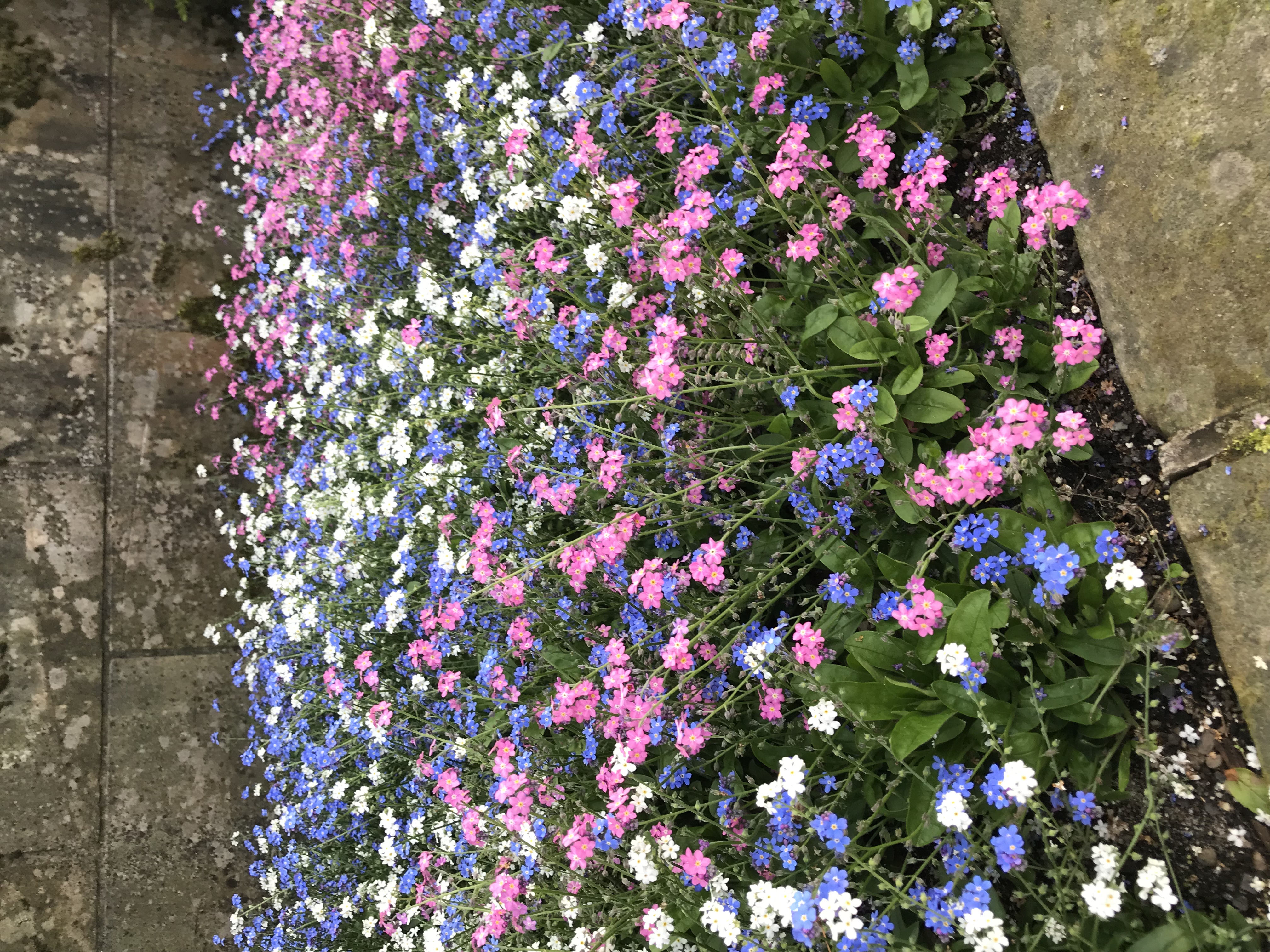 Tomorrow…. We Ride!! 72 miles to Bamberg!!