We left the Heinz tent promptly at 2 pm and we had 3 hours to explore. And there is so much to see…. if you're familiar with a large State Fair, think at minimum 2-3 times as many people. Last year, for example, 6.3 million people attended for a daily average of almost 400,000 people/day!!! That's about 4 times the Iowa State Fair daily attendance!!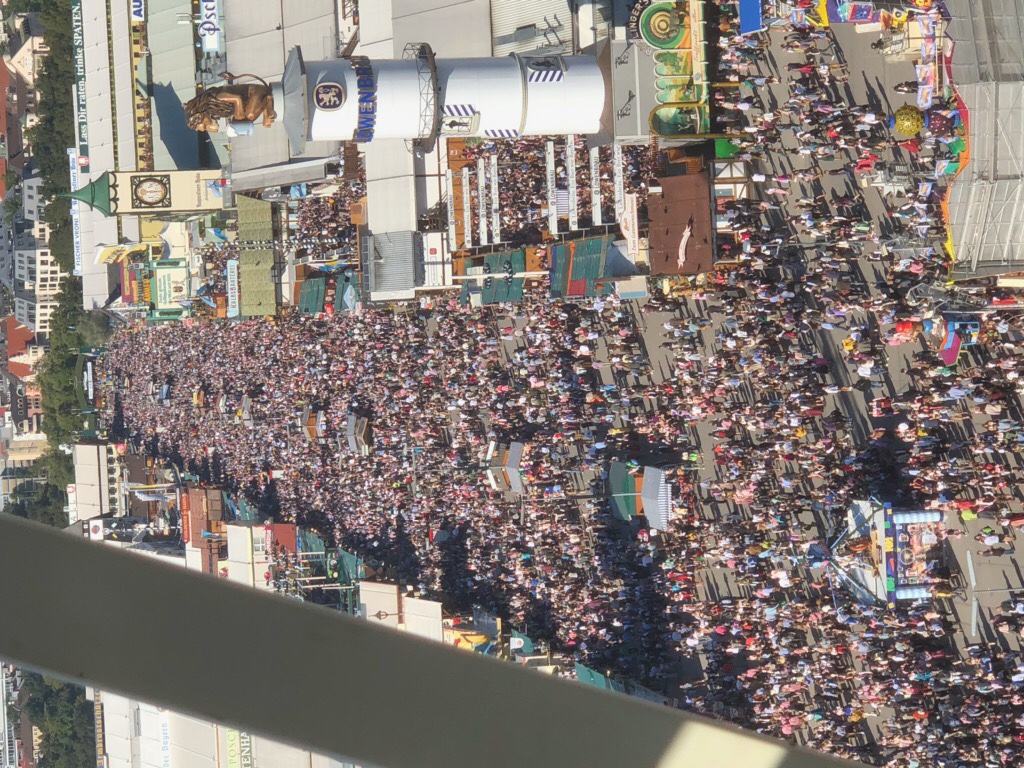 This is the afternoon view from the Ferris Wheel…. and it was busier when the evening came!
Bier tents (Festzelt in German is "festival tent" or "party tent") vary in size from a hundred or so to those numbering 5000 and more! And there are at least 7 big tents and around 30 smaller tents. And don't forget there are Biergartens as well! So you have plenty of opportunity to find a place to have a drink. And it's not all about Bier! There are actually wine tents as well!
Beside the Festzelts, there are many carnival rides… top of the line rides to boot! The biggest, of course, is the Ferris Wheel but there are tons of other rides…. spinning rides, roller coaster rides, flume rides, haunted house rides…. you name it, you'll likely find it.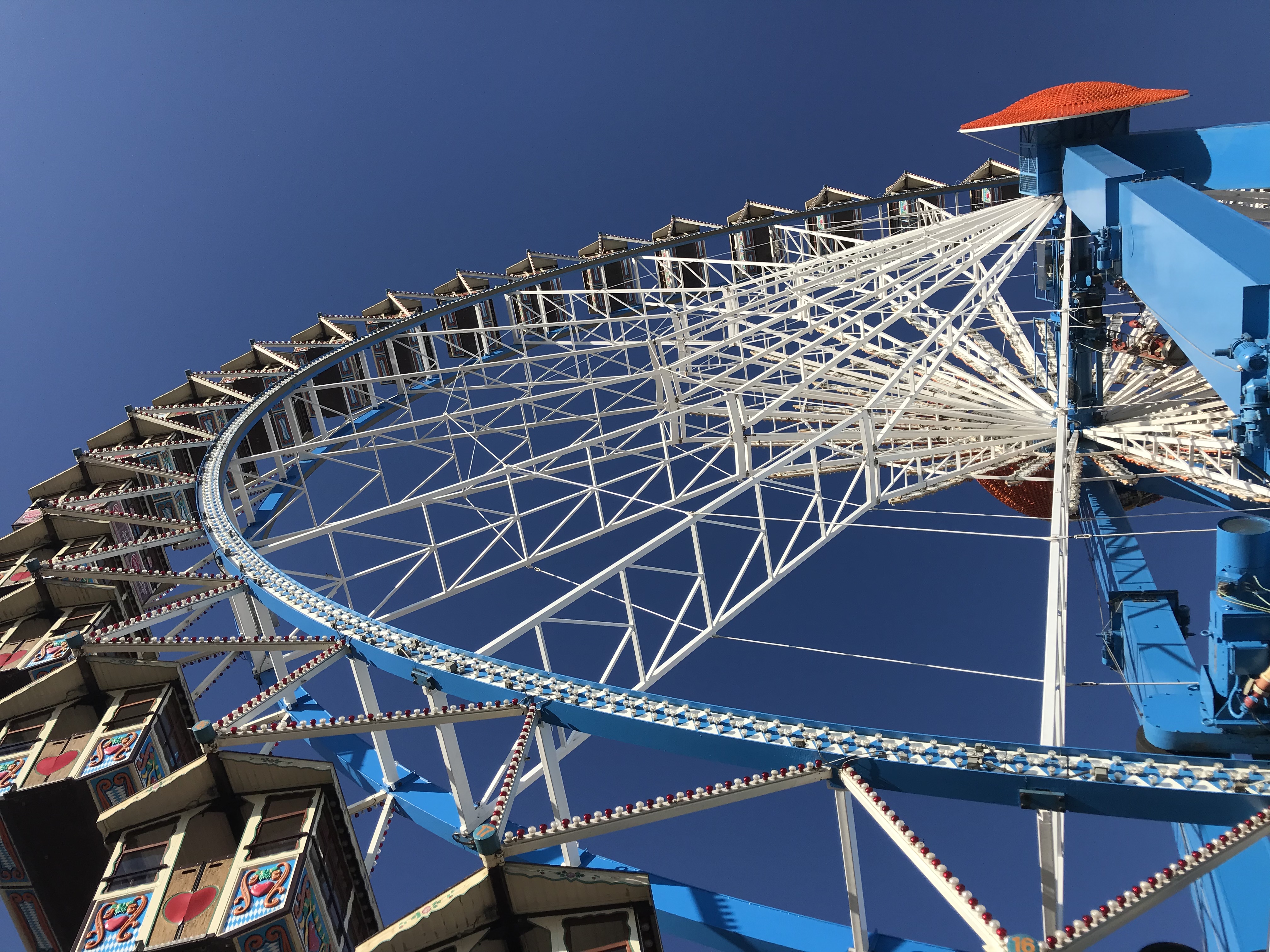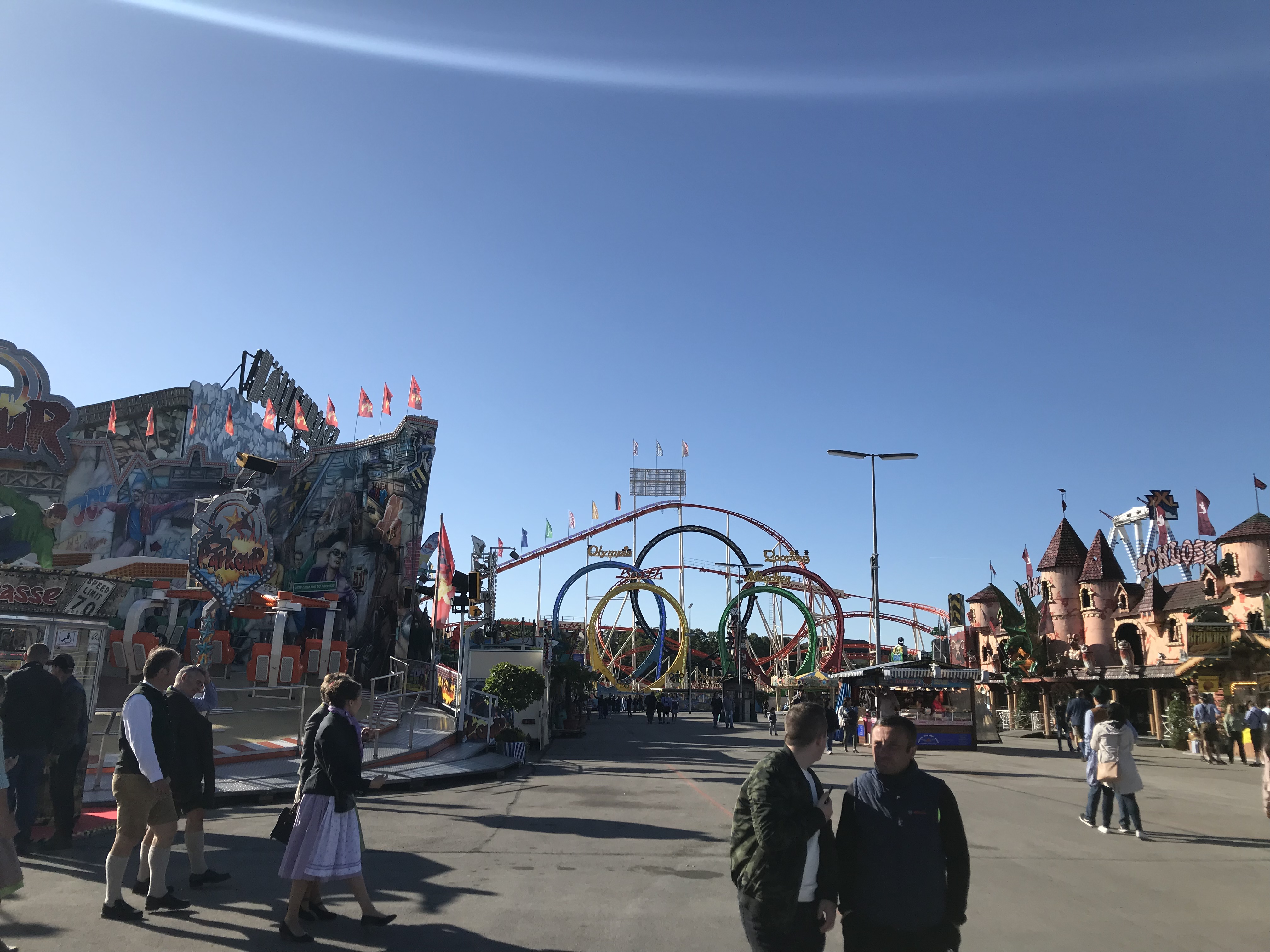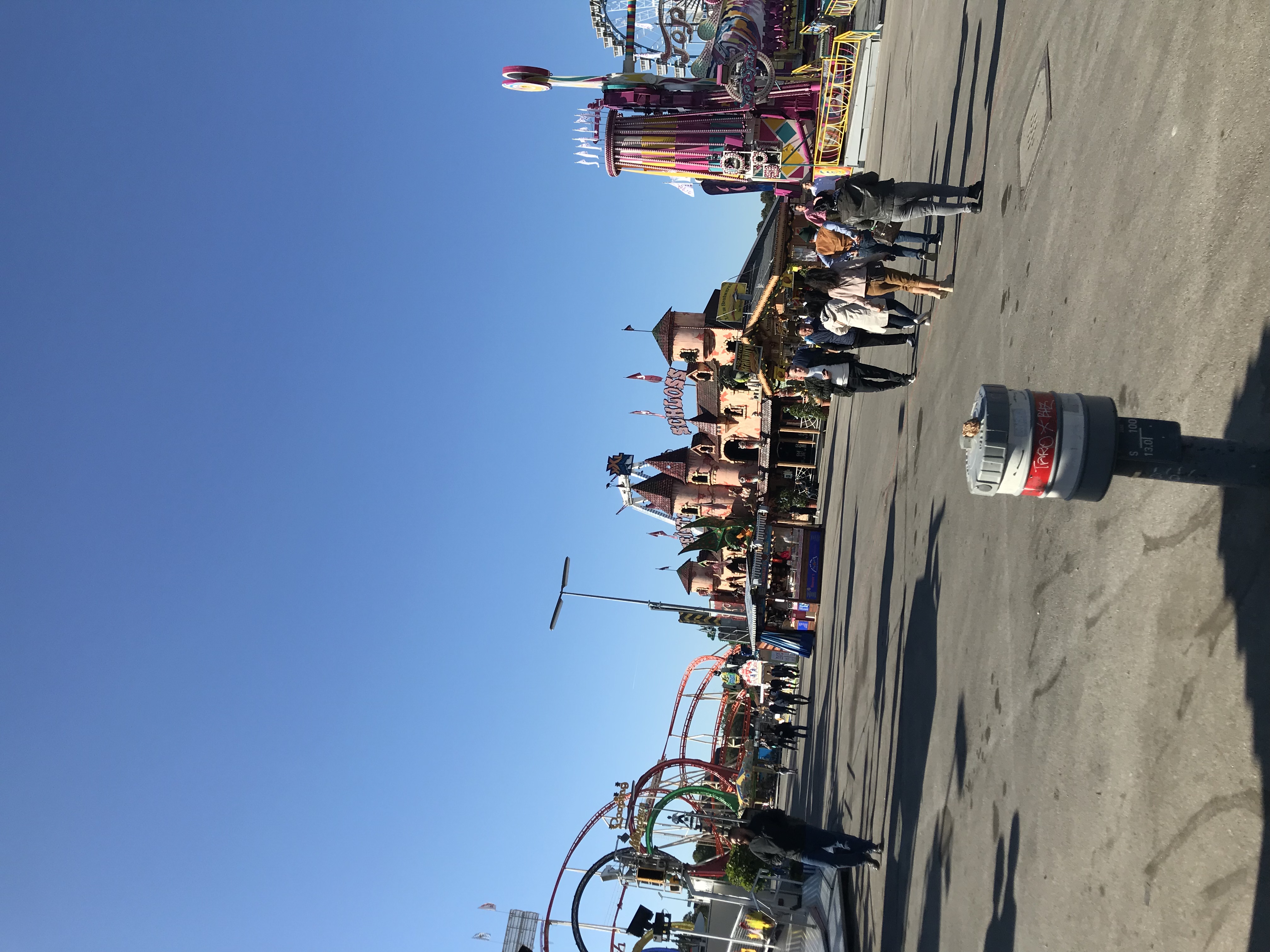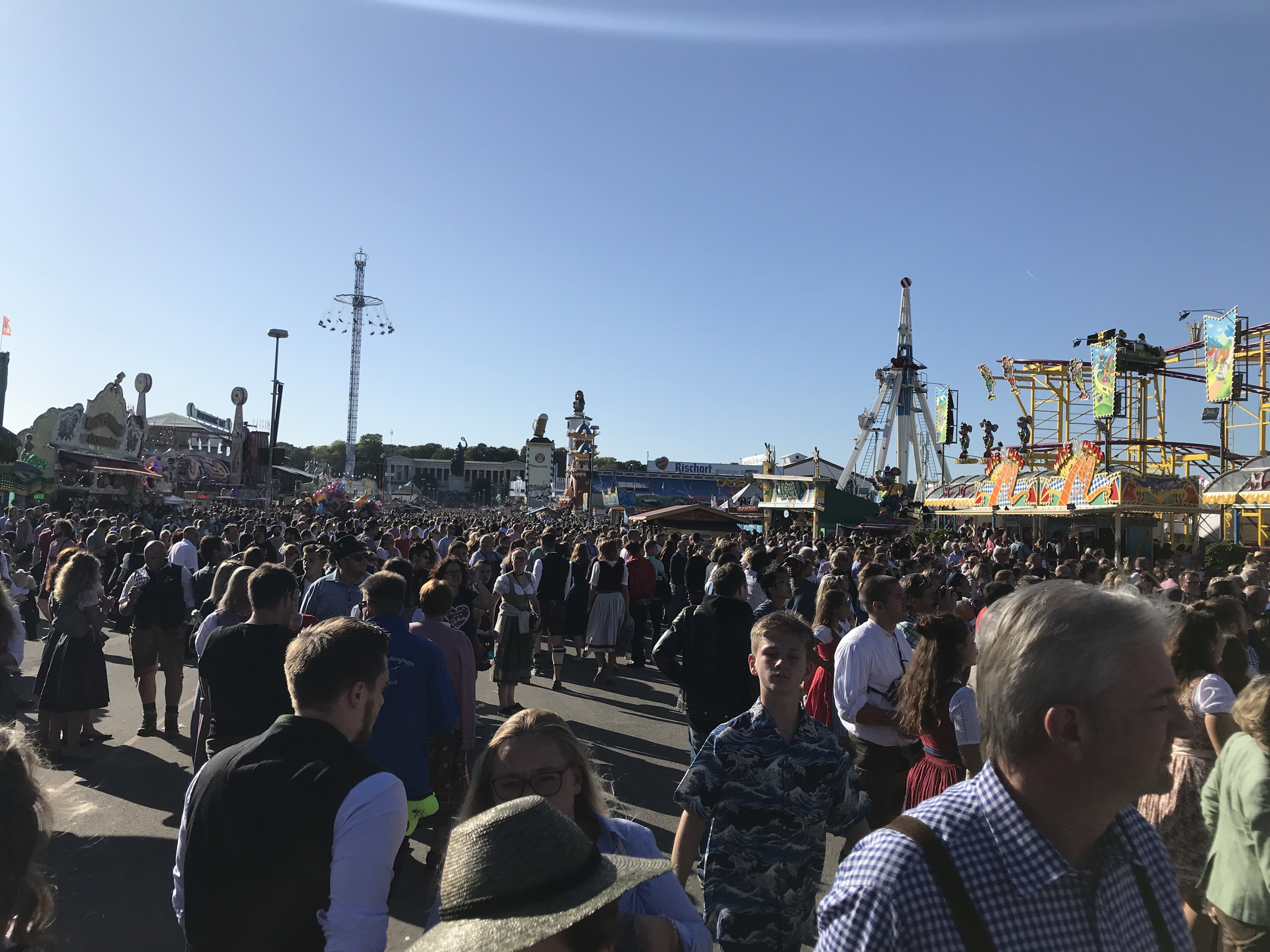 Yesterday was probably the perfect day for Oktoberfest! Blue skies, pleasant temperatures, a nice breeze….
We went to our second tent of the day, the Tradition Festzelt, at 5 pm. By the time we got in at 505 pm, the place was already packed!!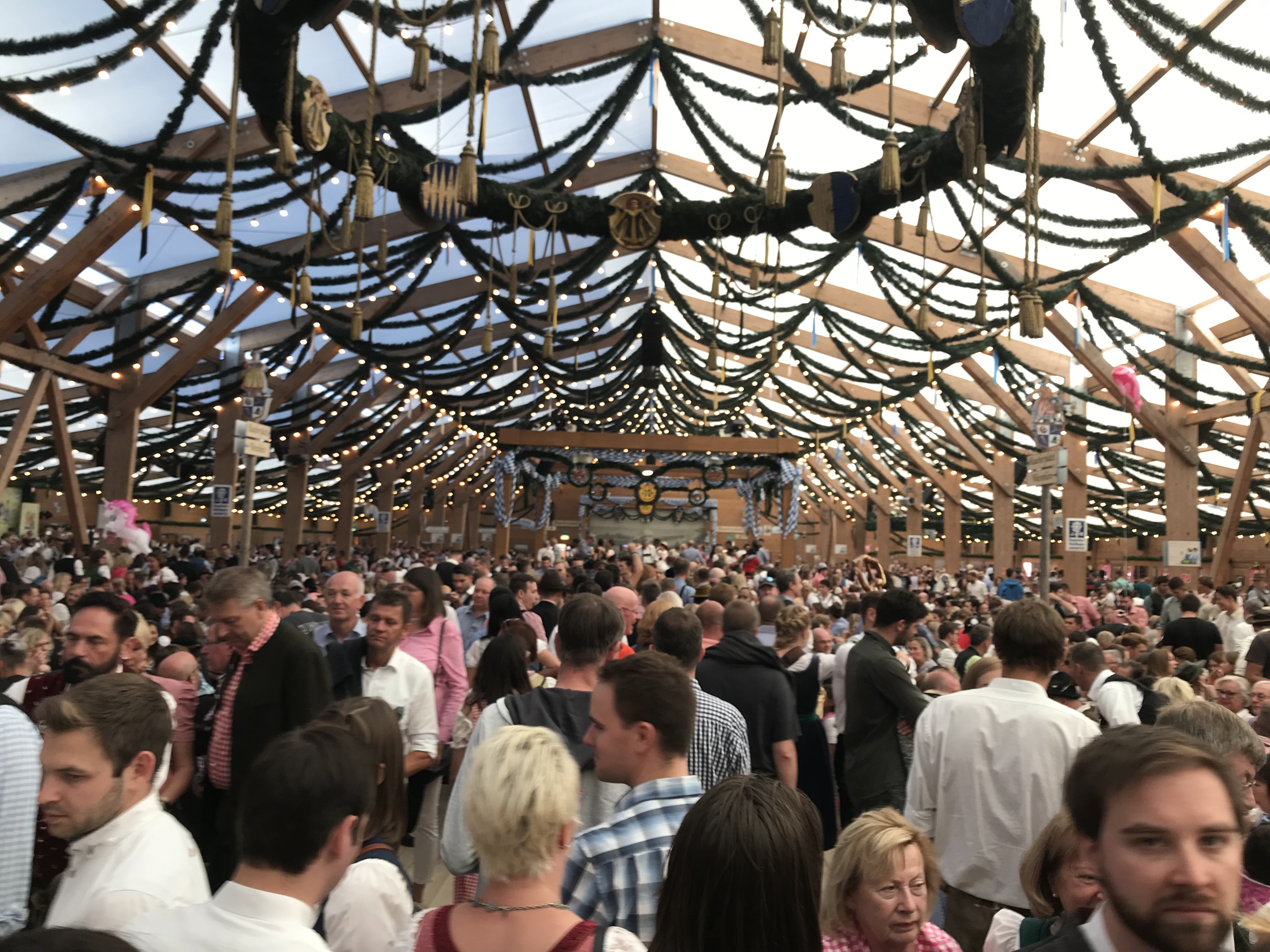 Once we got seated, the Bier started coming! And Brotzeit…. and our meal….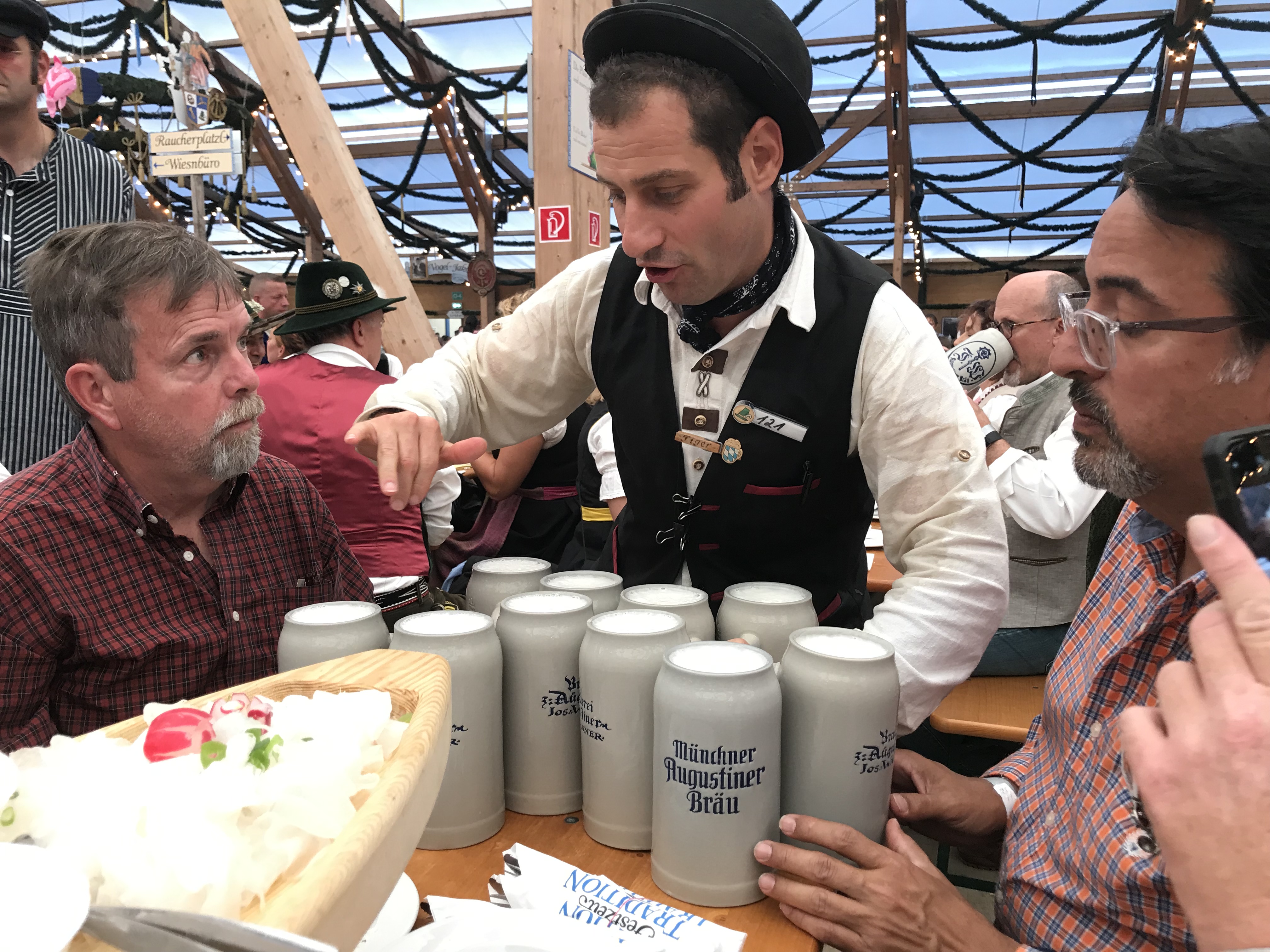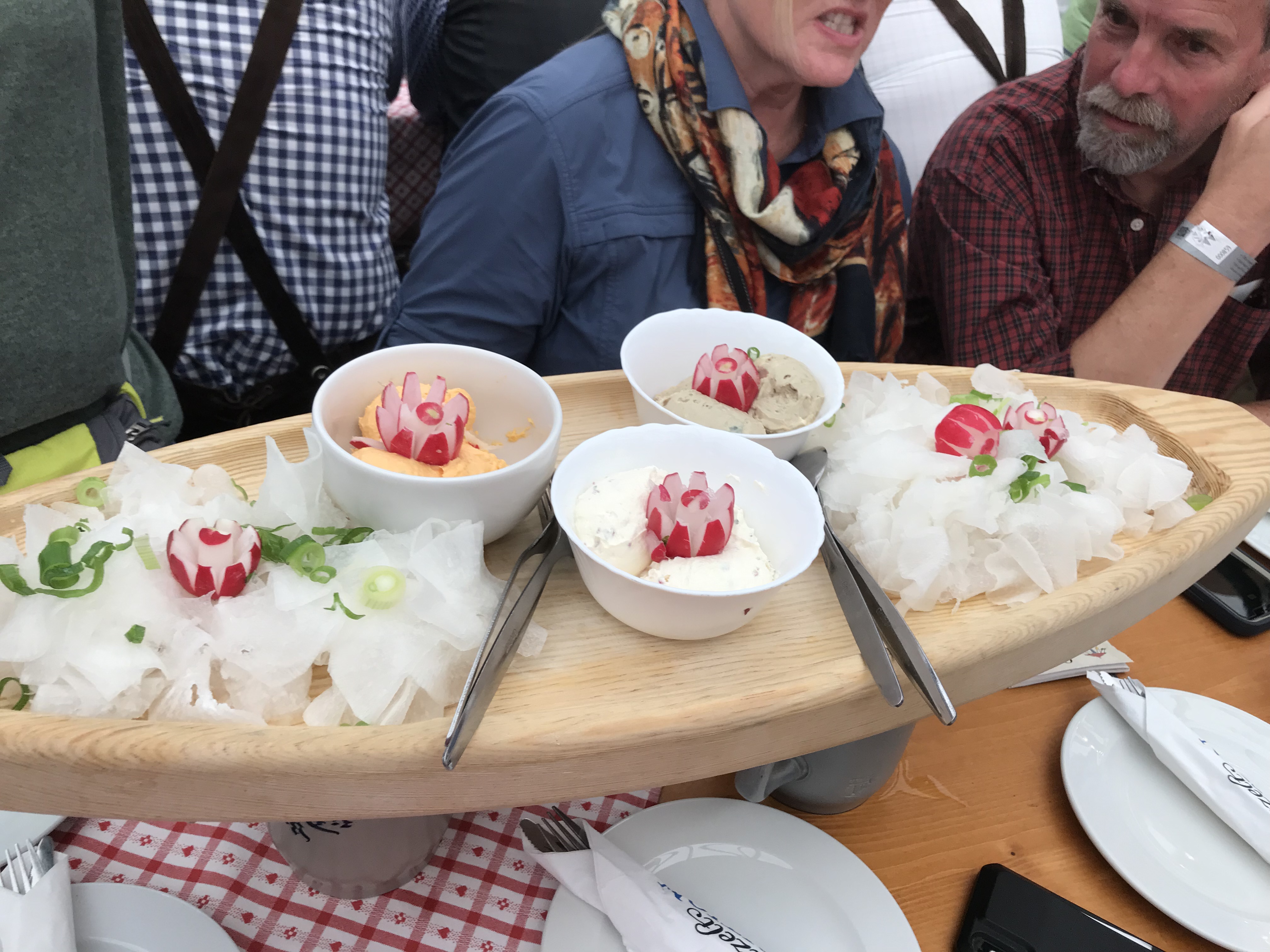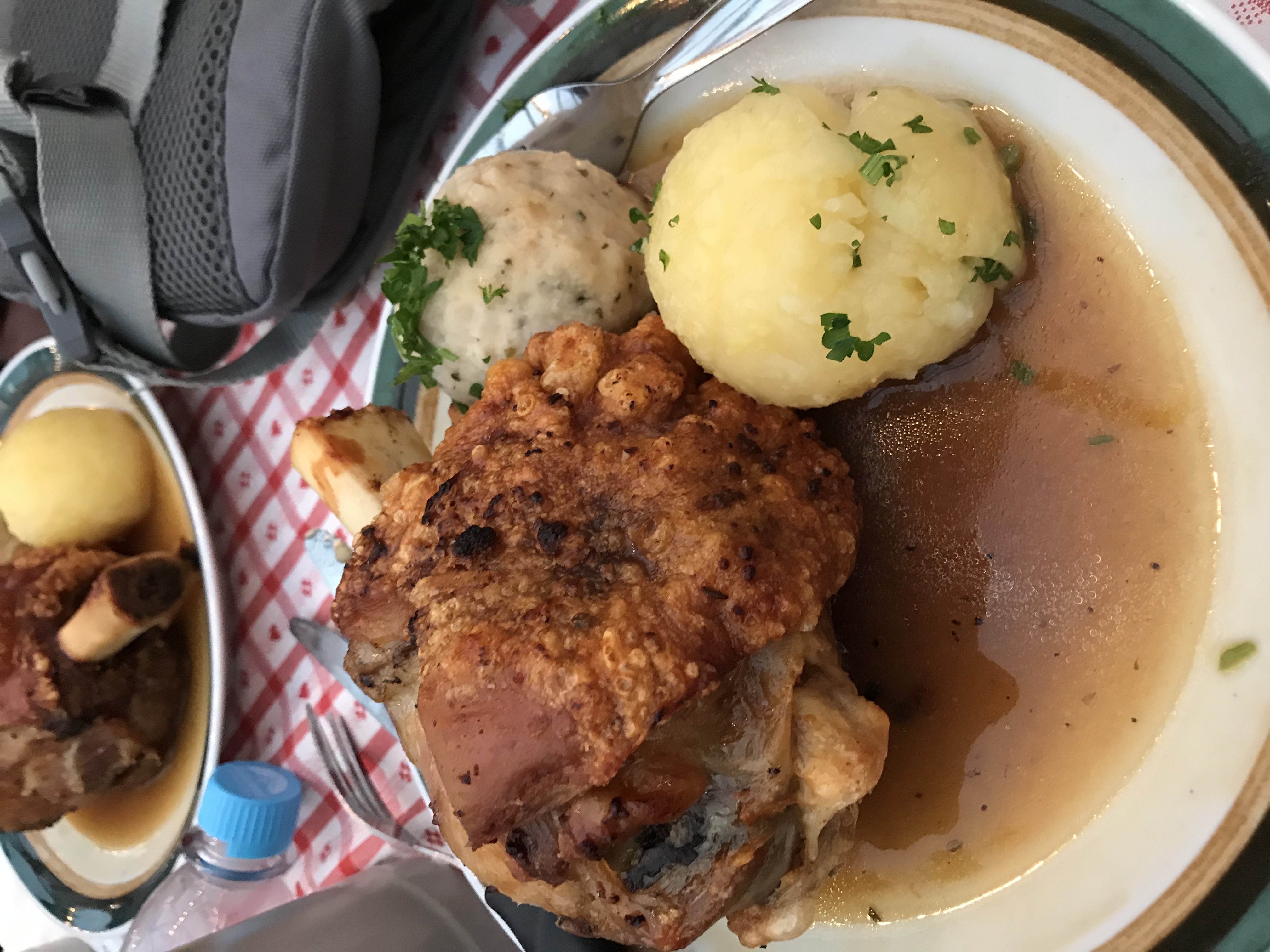 Our meal was Schweinhaxe (pork knuckles) with dumplings (potato and bread). And despite what you may think about Schweinhaxe, it is simply DELICIOUS!!
And the Tradition Festzelt is in the "Oide Wies'n" (Old Wies'n) section of the Wies'n where they try to keep things truer to the old days of the Oktoberfest. It's a more "family friendly" area with rides suitable for children. In the tent, the band plays traditional music, people dance and a good time is generally had by all.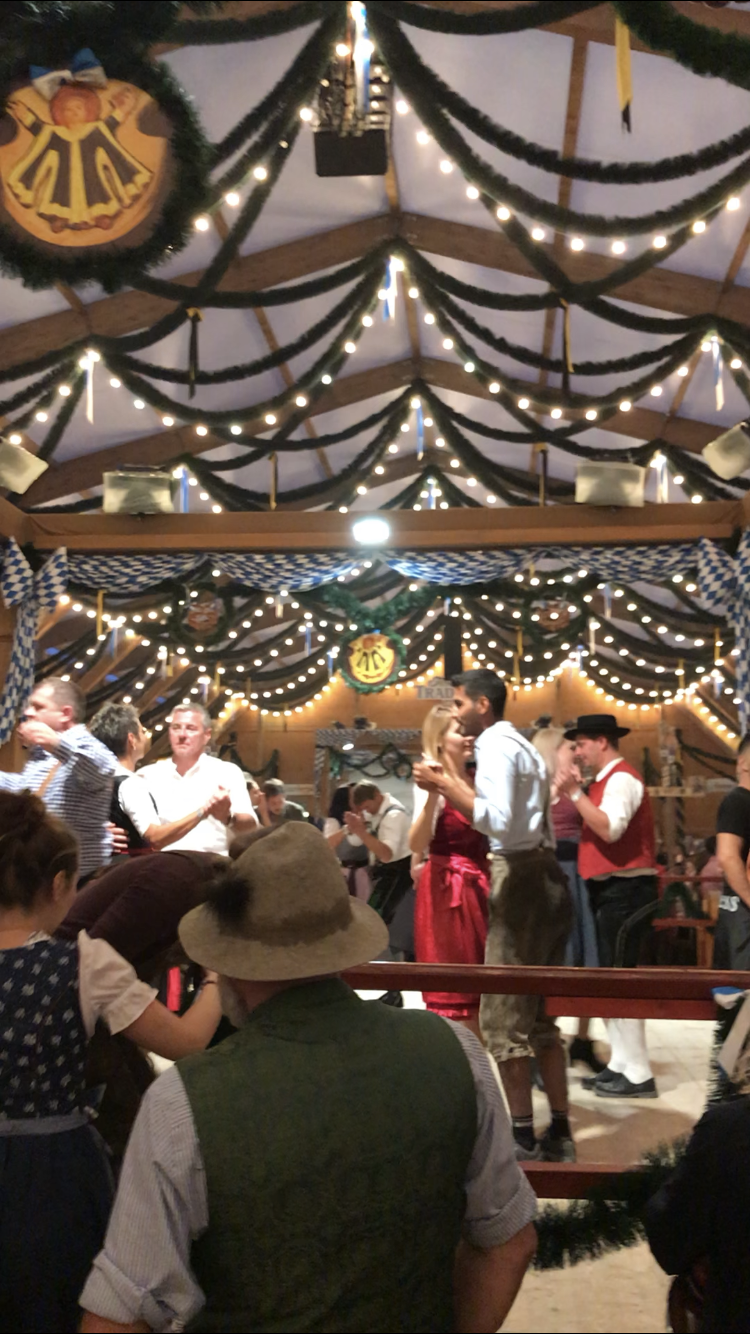 If you want to hear "Sweet Caroline" or Take Me Home Country Roads" or dance on the benches (not the tables!! That will get you escorted out of the tent!), go to one of the other tents! Tradition is just that… a traditional experience!
But you can still have a wonderful time and get one more check off that bucket list!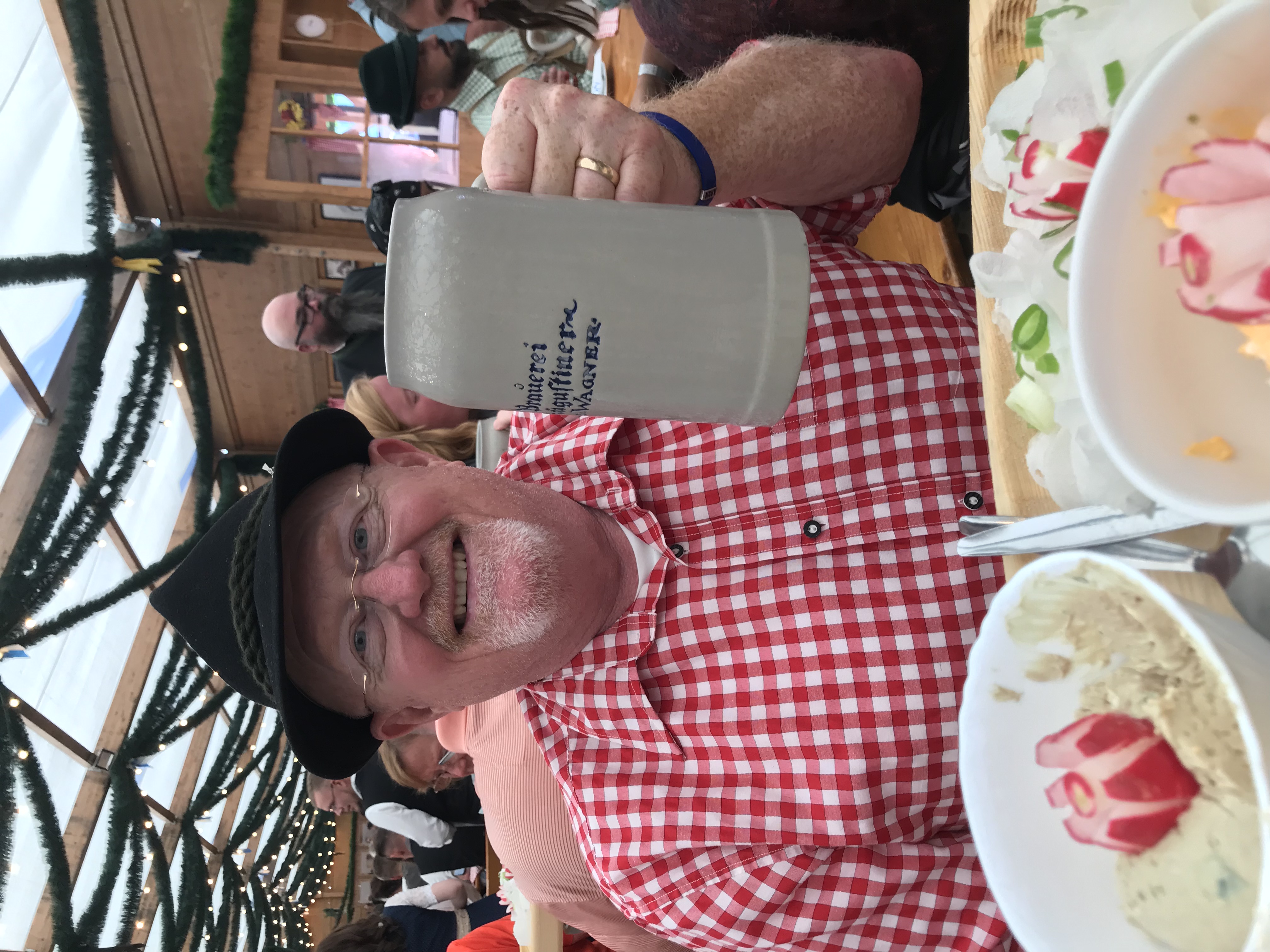 After the dinner, you have a choice… stay till closing (930 ish), go hit the rides (maybe not a great idea after a Liter + of Bier and a big meal) or people watch while strolling home to the hotel. And there's lots to see… all kinds of characters out there….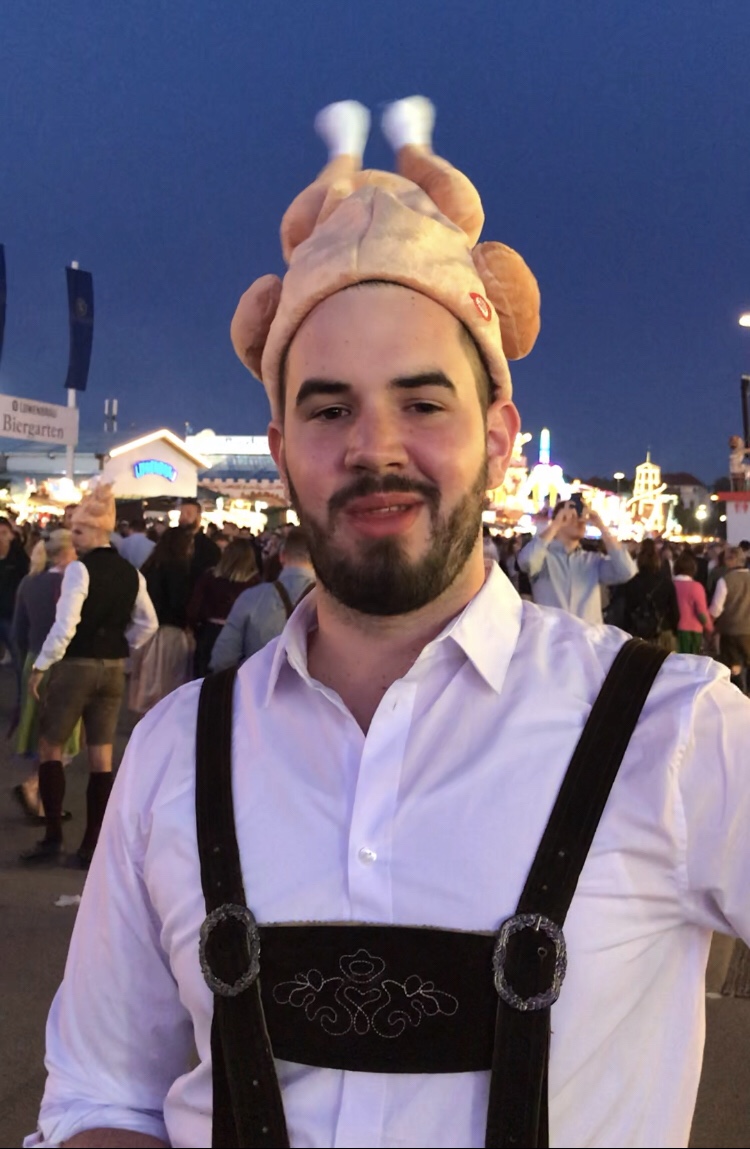 and some "train wrecks" out there. You can see many people stumbling, many being assisted, many being carried, and yes, some passed out. The alcohol content is about 6% and after a Liter (2-16 oz beers) or more, it will catch up to you!
After the sights, it was time to head home to get a good night's sleep. The morning will be unforgiving for some people…. like this guy who had to hang his Lederhosen out the window to air/dry out….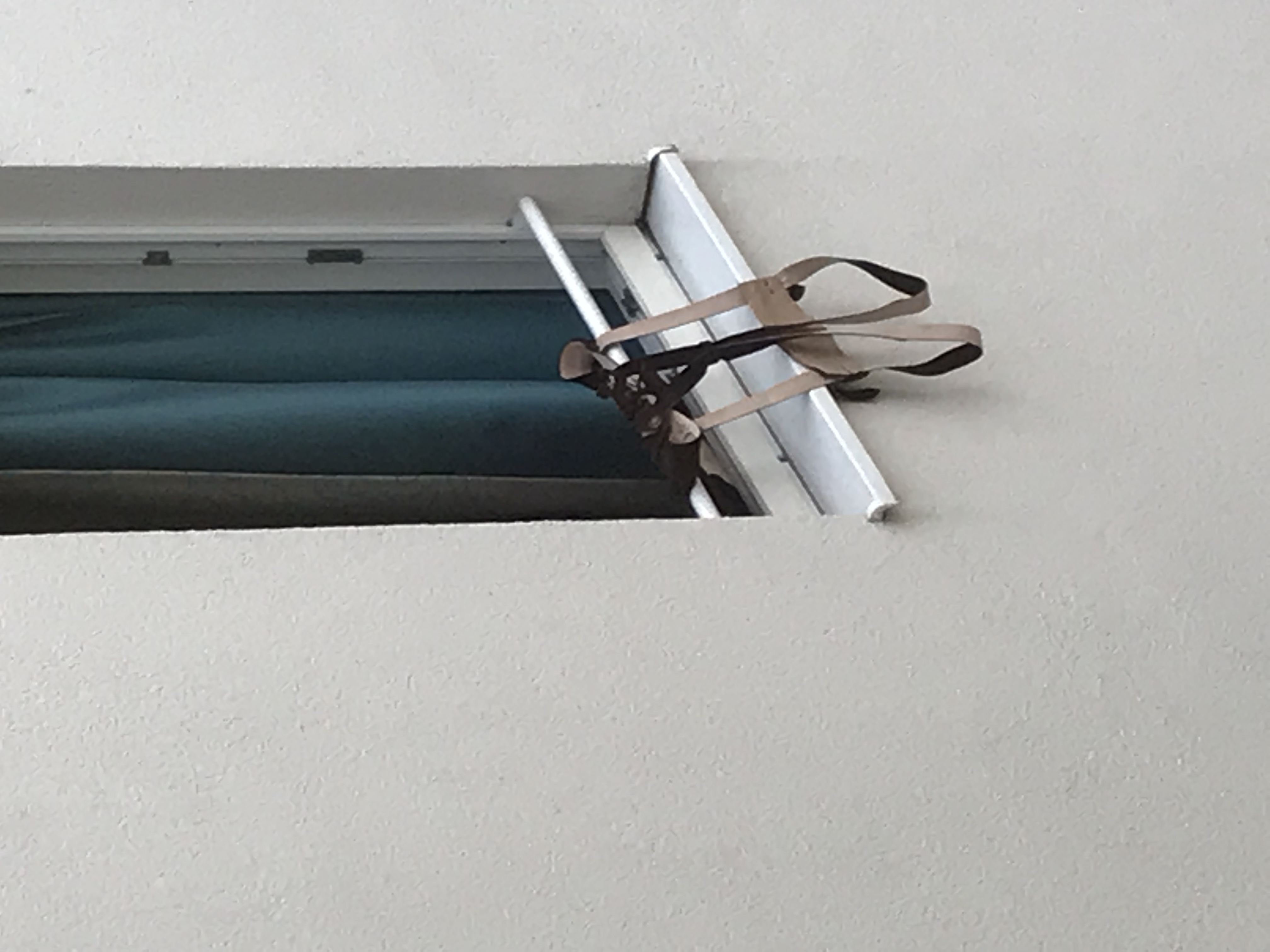 I'm not sure I want to know the whole story!!
Now it's morning and I'll stroll back to the Wies'n and shop a little…. more later….