We've started the Wine Ride portion or our Adventure…. remember? I told you… 6 Stages along the Main River in northern Bavaria? I knew you'd remember….
So to get going, we needed to leave Munich and Oktoberfest behind us and head for the start. We made it to Theres without any delay…. 3 hours arriving about noon. We stored our bags in the hotel and took off to get the bikes ready for our ride!
I had the bikes staged at a relative's house and, like usual, she had coffee and cake ready for us. But this time as a little extra treat she gave us some pear Schnaps.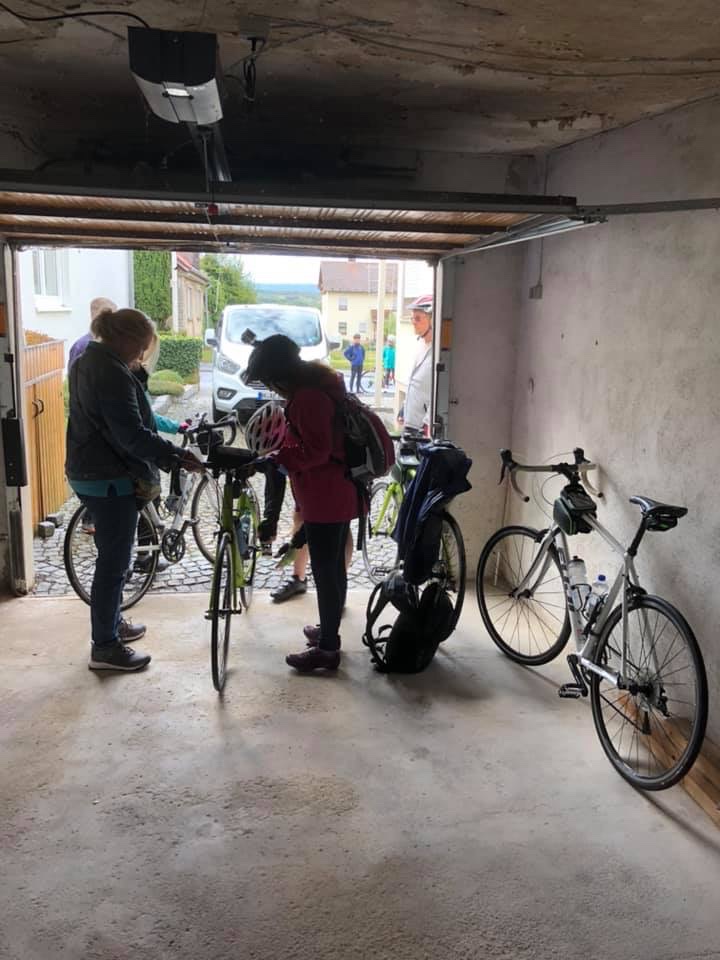 After getting the bikes ready to go, everybody got a couple of hours to explore the town of Haßfurt before dinner. Dinner was at the Hotel Walfisch, a nice little place!
We stayed at the Altstadthotel in Haßfurt. It's a nice hotel close to the old town and close to the train station. And after a good night's sleep and a hearty breakfast, it would be time to start our ride.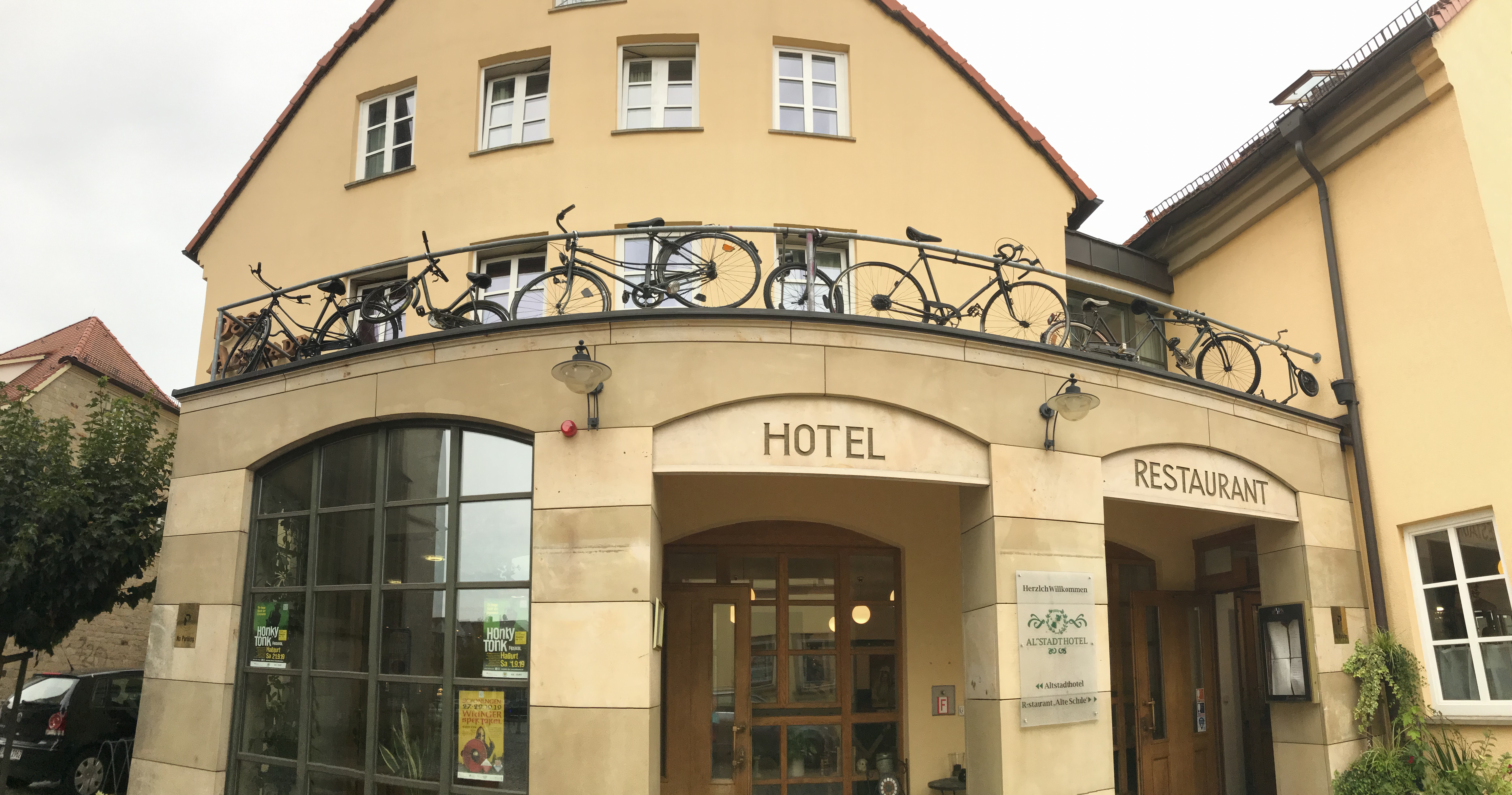 A biker's hotel!
When we woke up, it was pouring down rain! I had a little trepidation but by the time we were ready to ride at 9 am, the rain had stopped and we had beautiful blue skies!
Stage One was a ride from Theres through Schweinfurt to Volkach.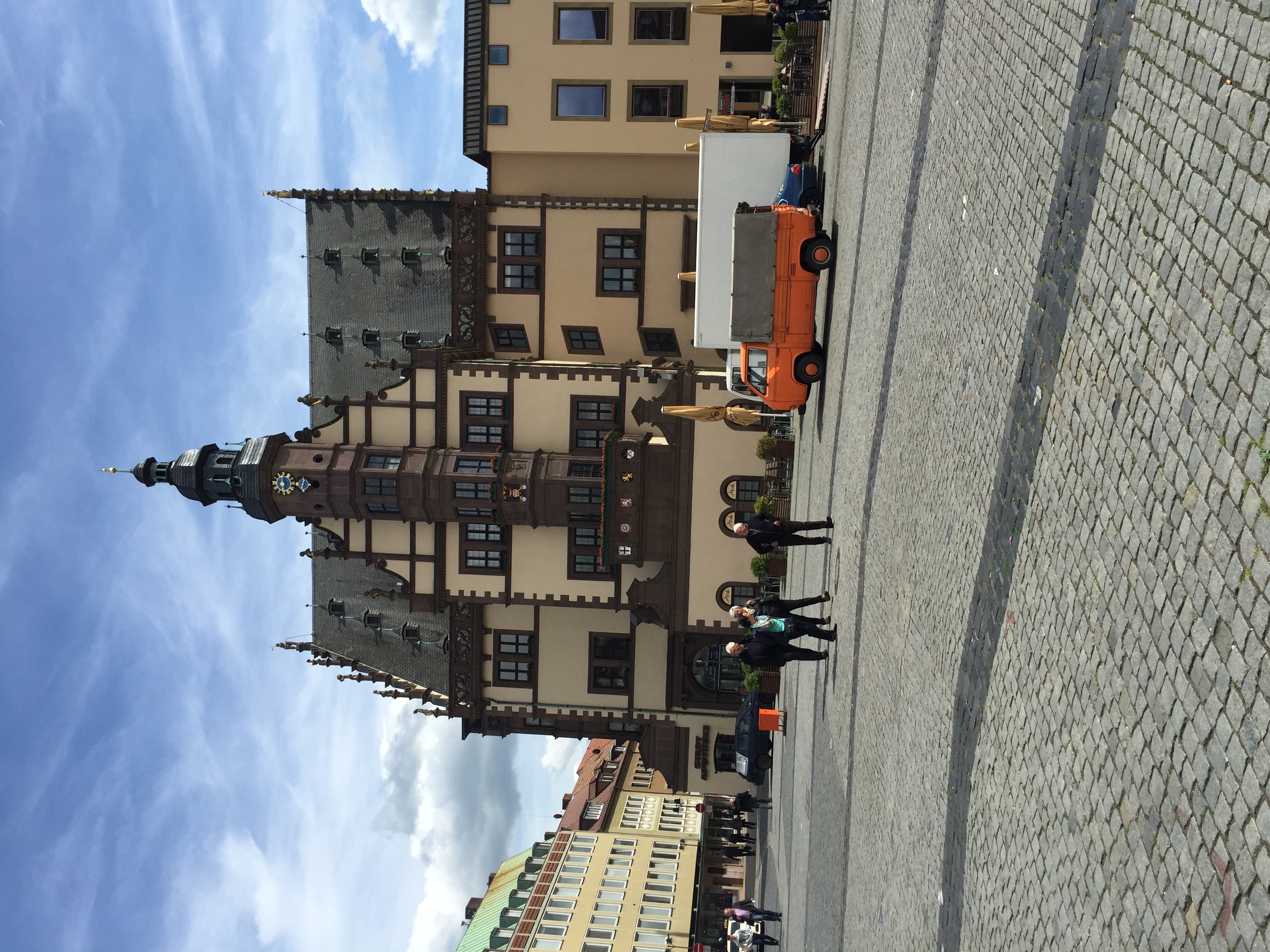 Schweinfurt
Volkach is in the heart of the wine growing region of Franconia (Franken in German).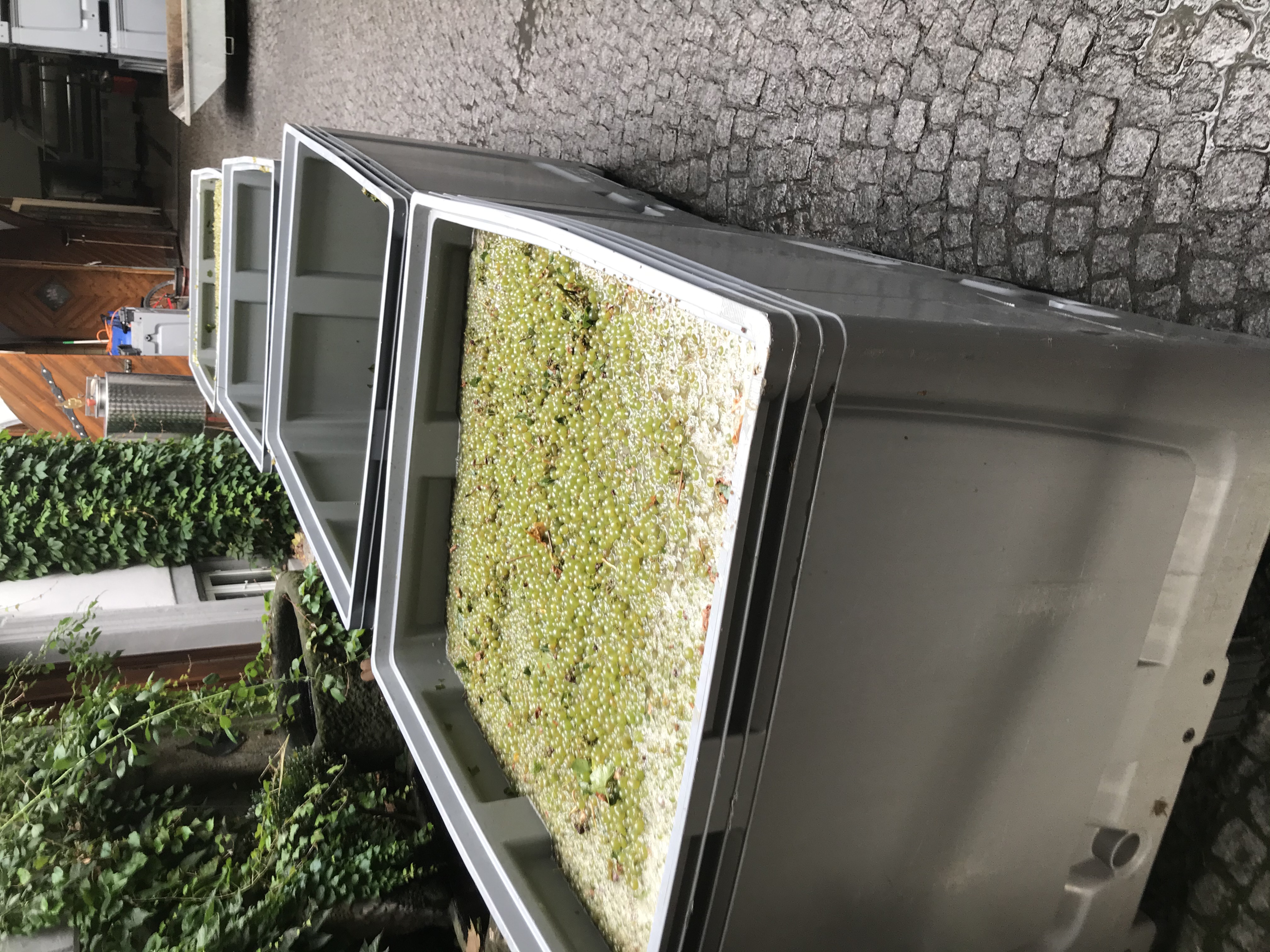 It took us 3 hours to go the 30 miles… remember, it's not a race!! We crossed the Main River at one point on a ferry… a highlight for some of the riders!! Then it was on to Volkach!!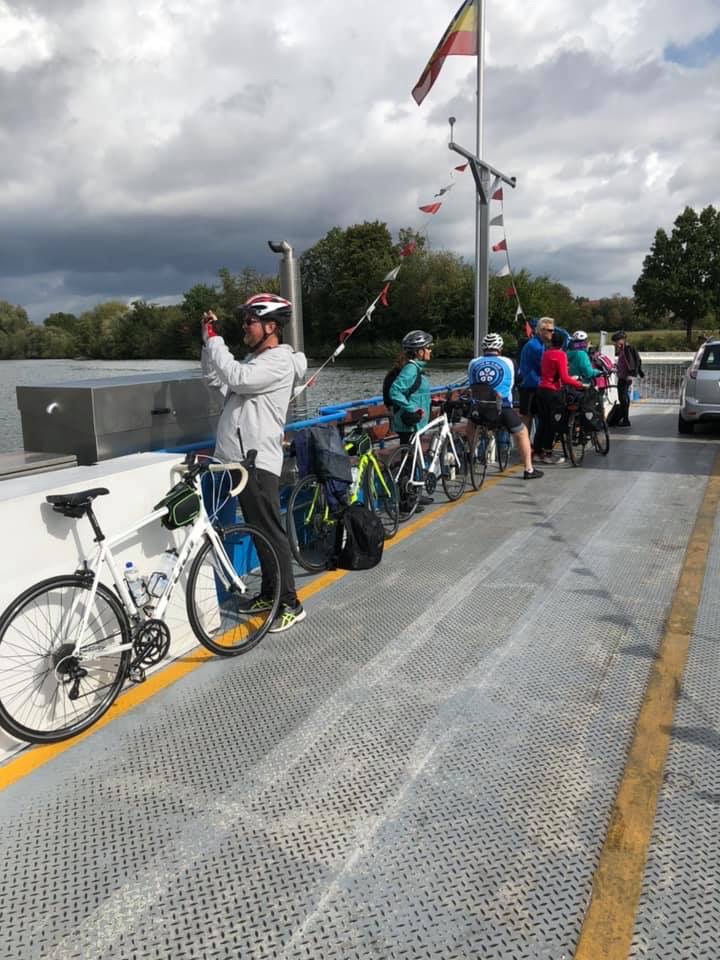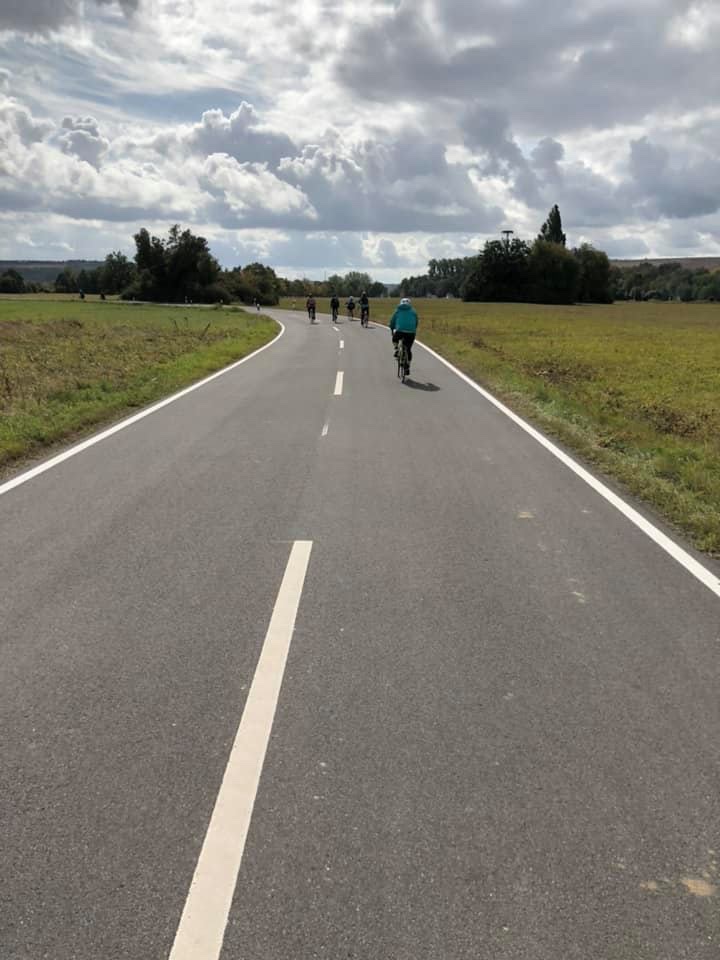 In Volkach, we stayed in a wonderful local hotel called the Hotel Vierjahrezeiten (Four Seasons Hotel).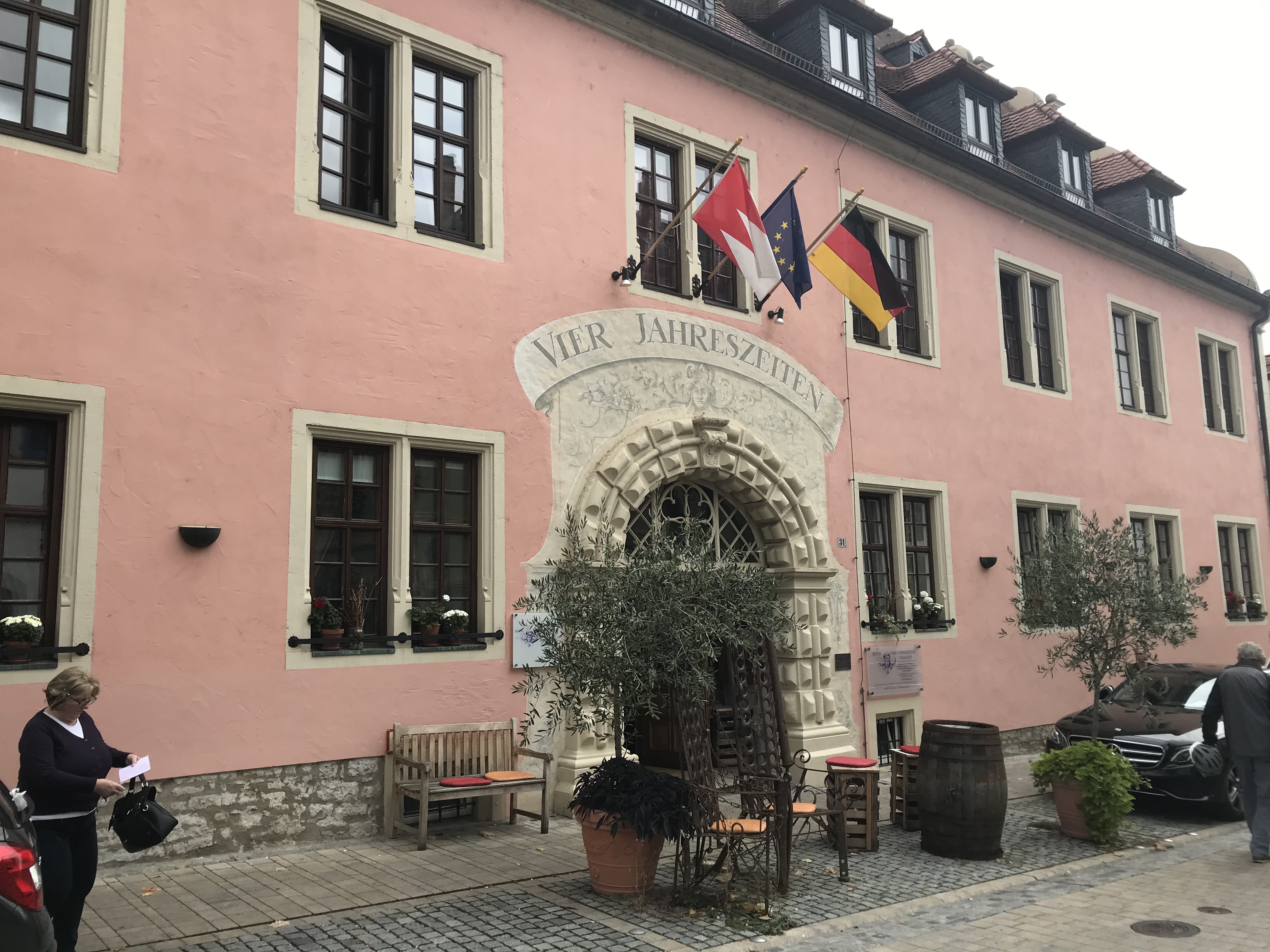 After putting our bikes away and cleaning up a bit, we headed to a very pretty overlook of the Mainschleife (Main River Oxbow), surrounded by vineyards…. truly spectacular!!

After a couple of glasses of wine and chatting, it was time to head back down to Volkach to the Hinterhöfle, a great restaurant we've visited many times before.
And, two hours later, it was time for bed! Breakfast in the morning would be at 730 and then we'd be taking off!