Yes….. it's over! I'm sitting in the Delta Club in Frankfurt waiting to board the flight home.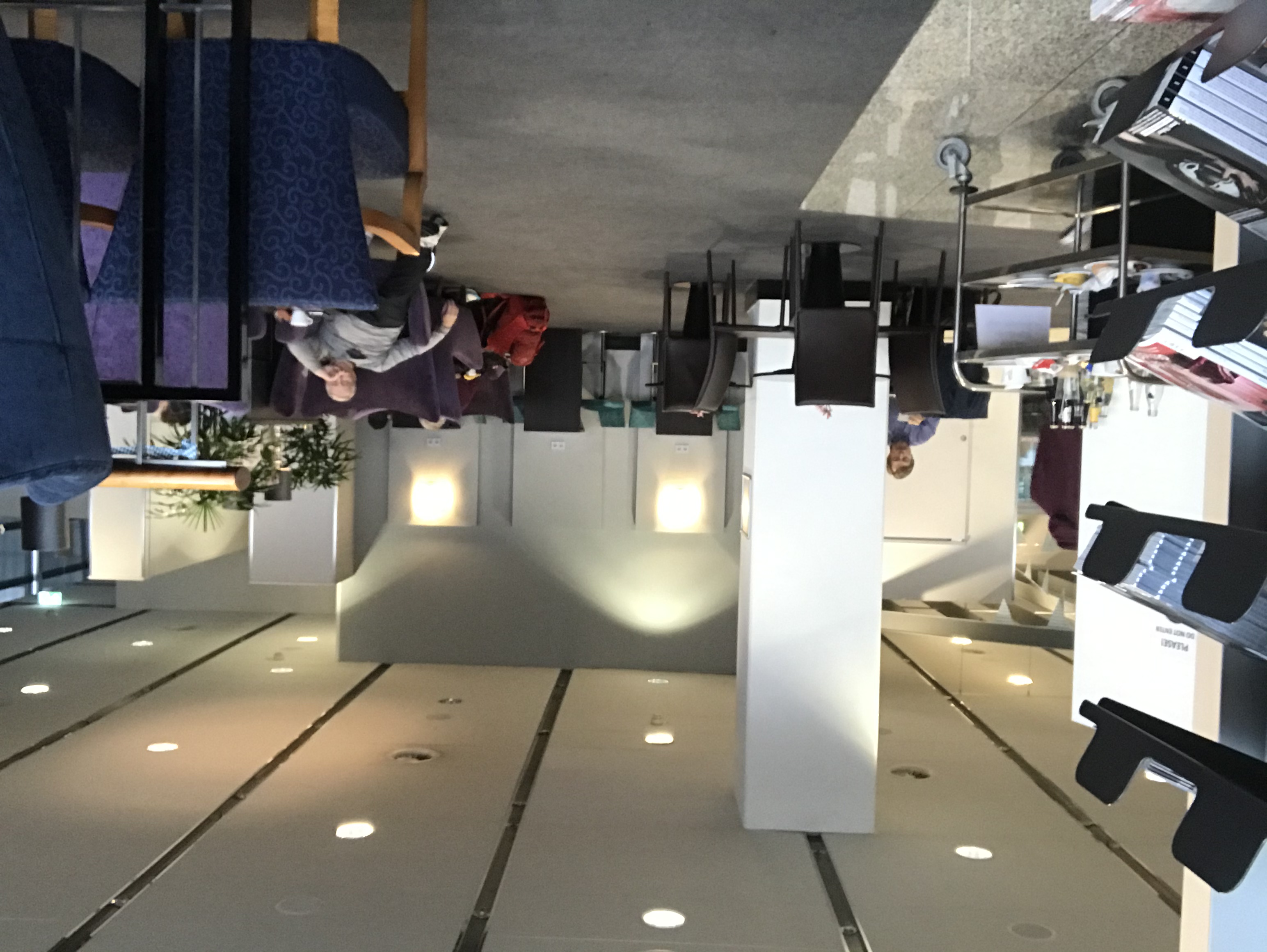 But you really know that you're almost back home once you reach the Airport…. that's when you see sights like this….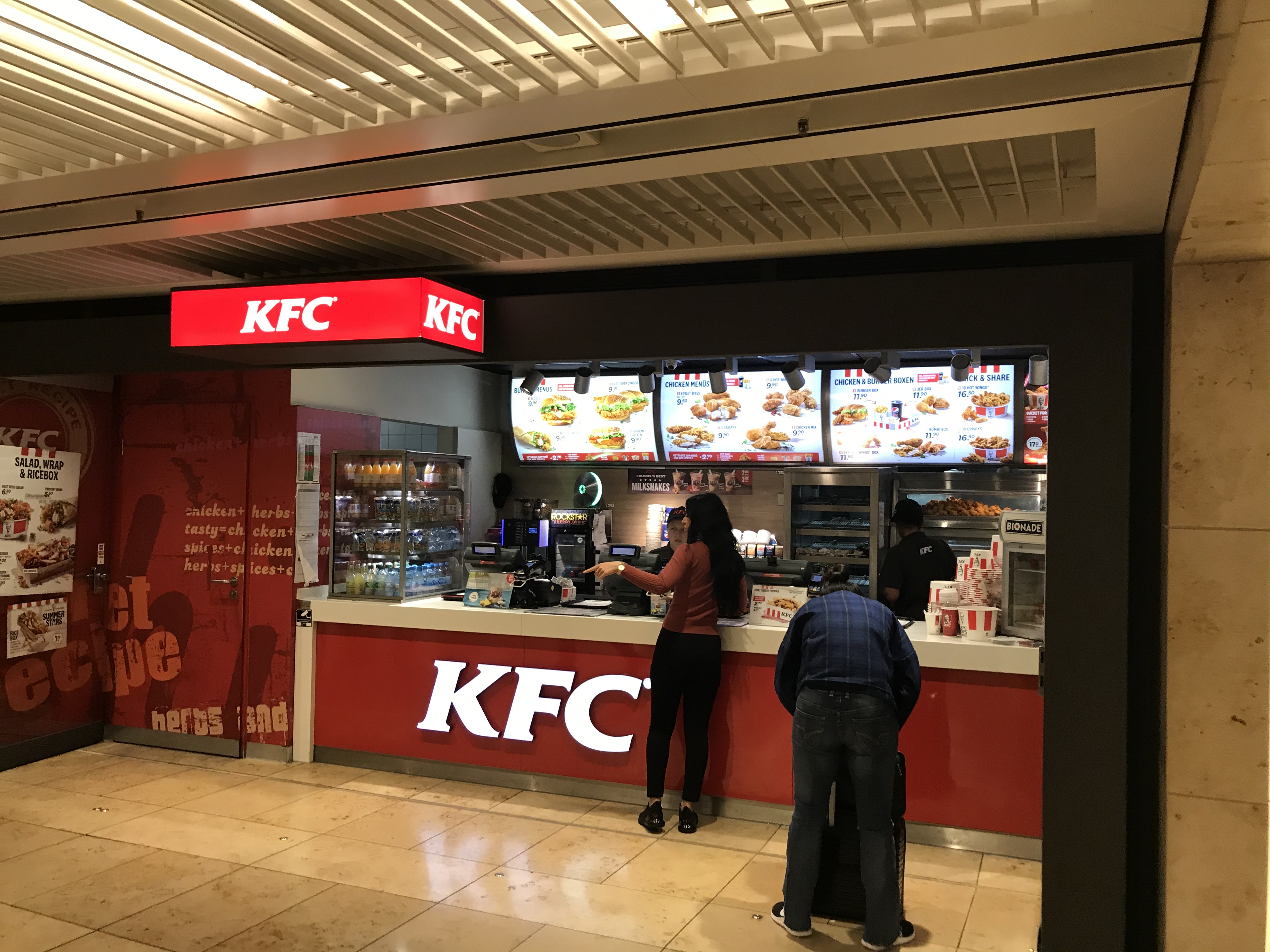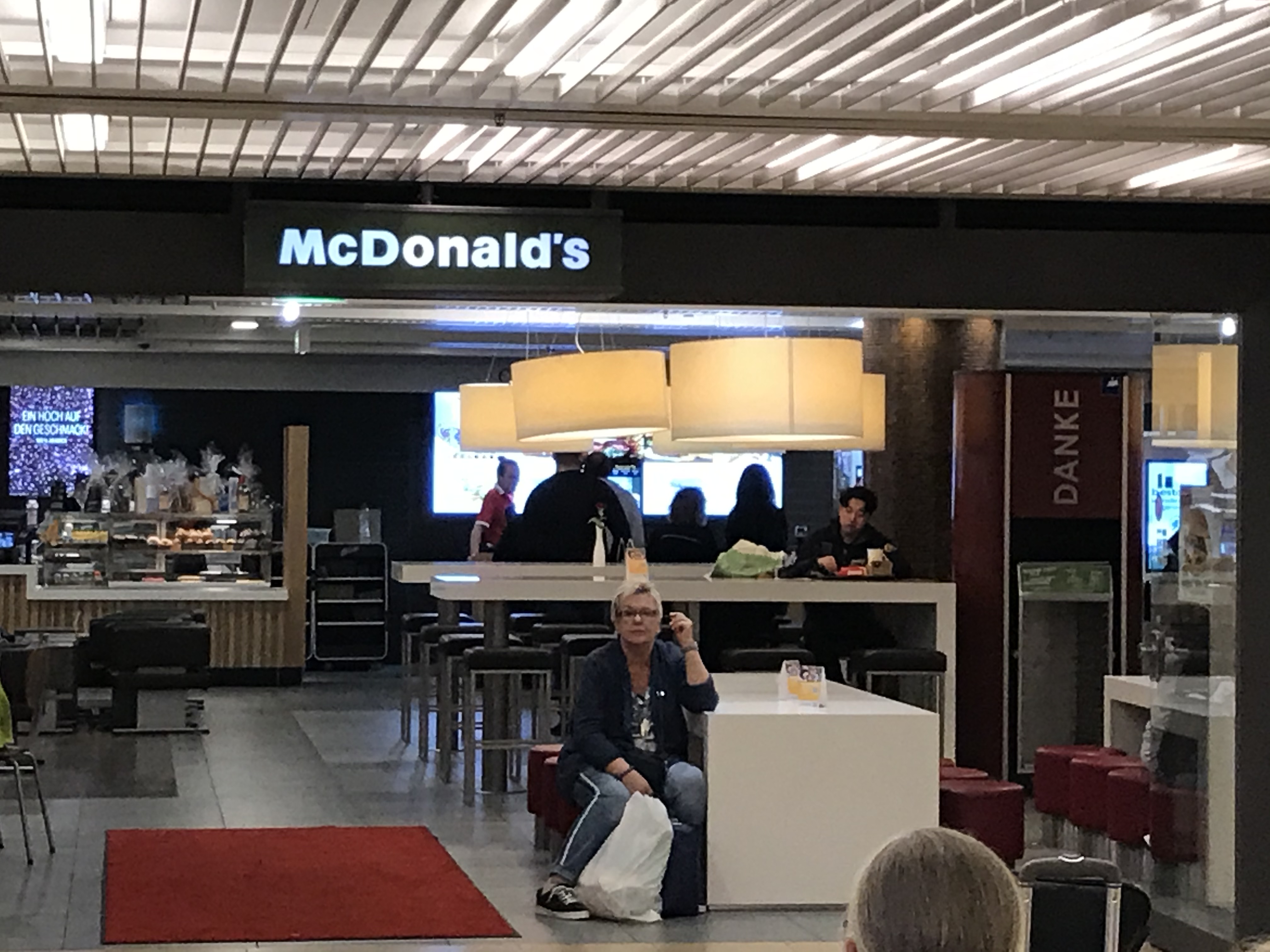 It makes me a little sad to be leaving Germany but I'm very excited to get home to see my Sweetie.
I said Recap in the title but I guess I should tell you first about yesterday. The group left yesterday morning from the Aschaffenburg hotel, Wilder Mann. And because of 930 flights, we headed to the Airport at 6 am. Luckily, we made it without any trouble and by 7 am, I was headed back to the hotel to start my last day. I said luckily earlier because as I was heading back on the Autobahn, there was an accident tying up traffic with a stoppage of at least a kilometer.
Once back at the hotel, I had a quick breakfast of a Brötchen with cheese and salami. Then I loaded my bags in the van after checking out.
Here was the hard part…. I had to load 7 bikes in the van to return everything!! The last one in was my recumbent since it would be the first out at Gerlinde's House. So…. I was off… an hour and a half later, I dropped off the bike and tools and picked up my Oktoberfest bag and after Kaffee und Kuchen with Gerlinde and Elisabeth, I headed off for Frankfurt. The next stop would be the Bike Shop… Intra Spiel und Sport. Markus Intra is a pro! Not only is he a business pro, he's a professional cyclist! He rode in races against Greg LeMond and has a photo in his shop where he is nosing out LeMond in a race. He does a great job maintaining the bikes, always insuring they are ready for the next trip.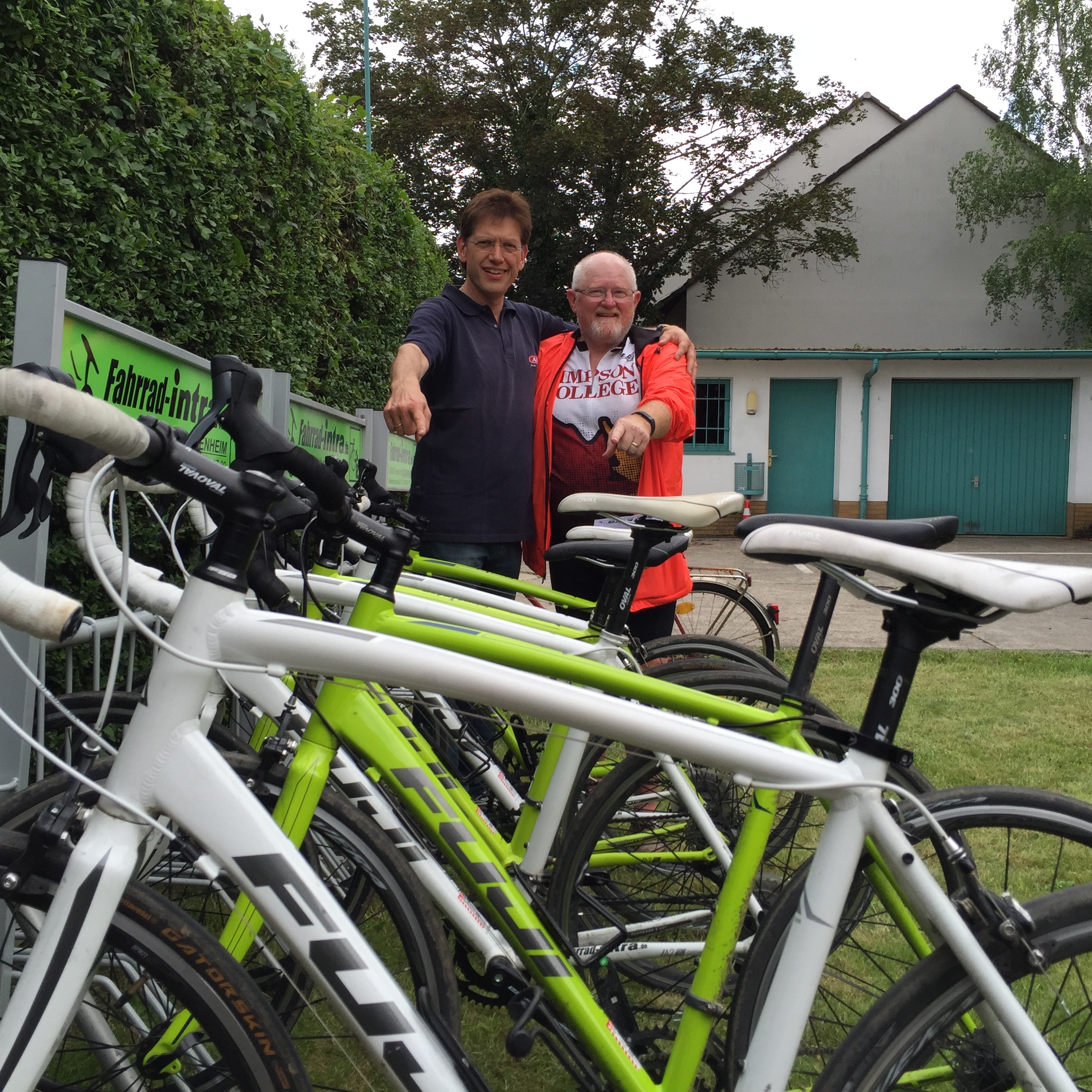 Then it was on to the Airport hotel to check in and finally to return the rental van. FINALLY!! I had an early dinner since I was tired, finished a little paperwork, took a shower and turned in.
And now I'm waiting…. the plane will board in about 90 minutes and I'll need to go through security a couple of times more.
On to the Recap…. I think we had a GREAT tour! We couldn't have asked for a better opening first two days of Oktoberfest! While the crowds were large, the parades were fun and the Bier/Wein tents were filled with energy. And our Hotel was really in the heart of everything. Our day trip to the Castles, while rainy, were fun too with lots of opportunity for pictures.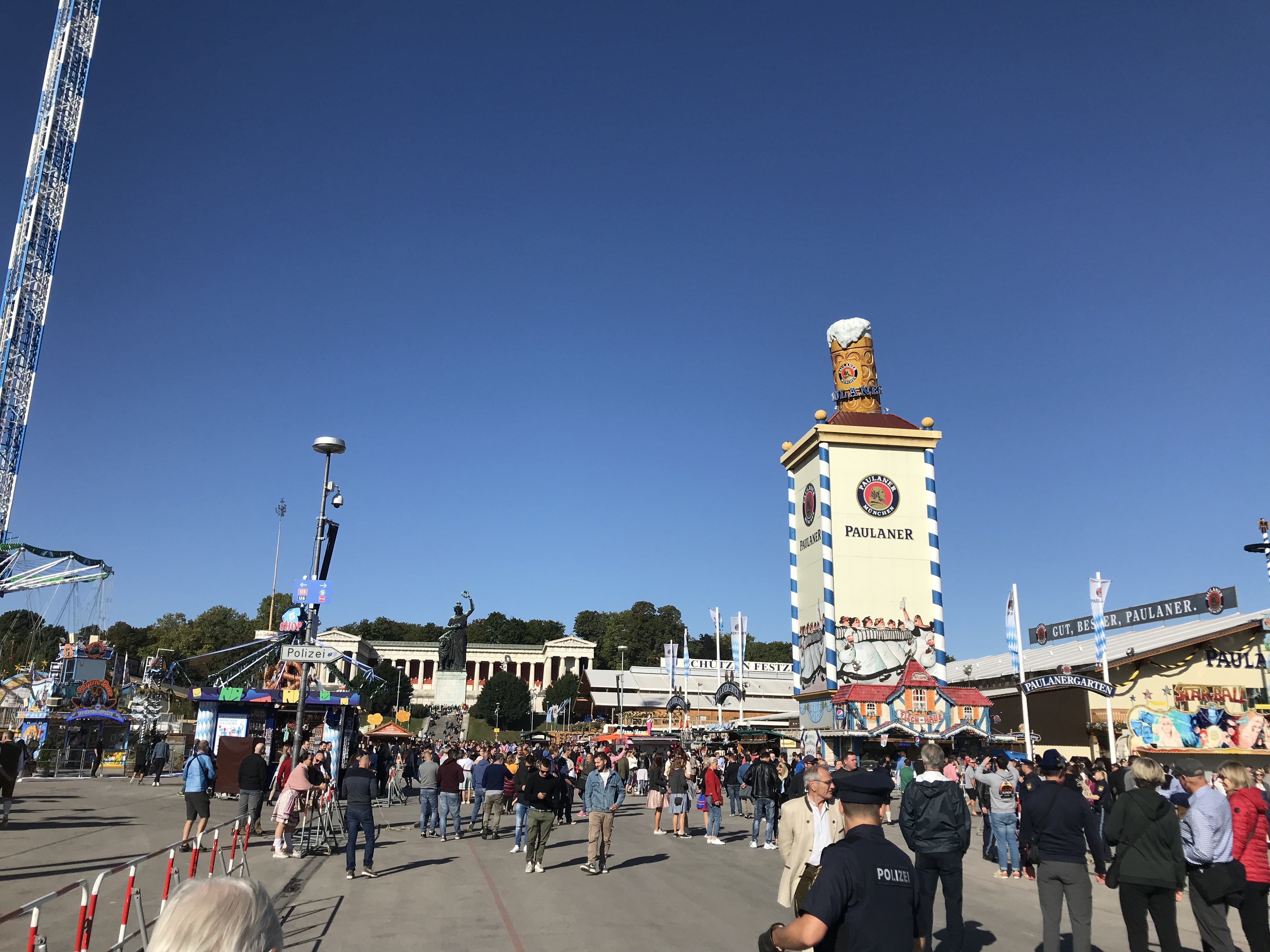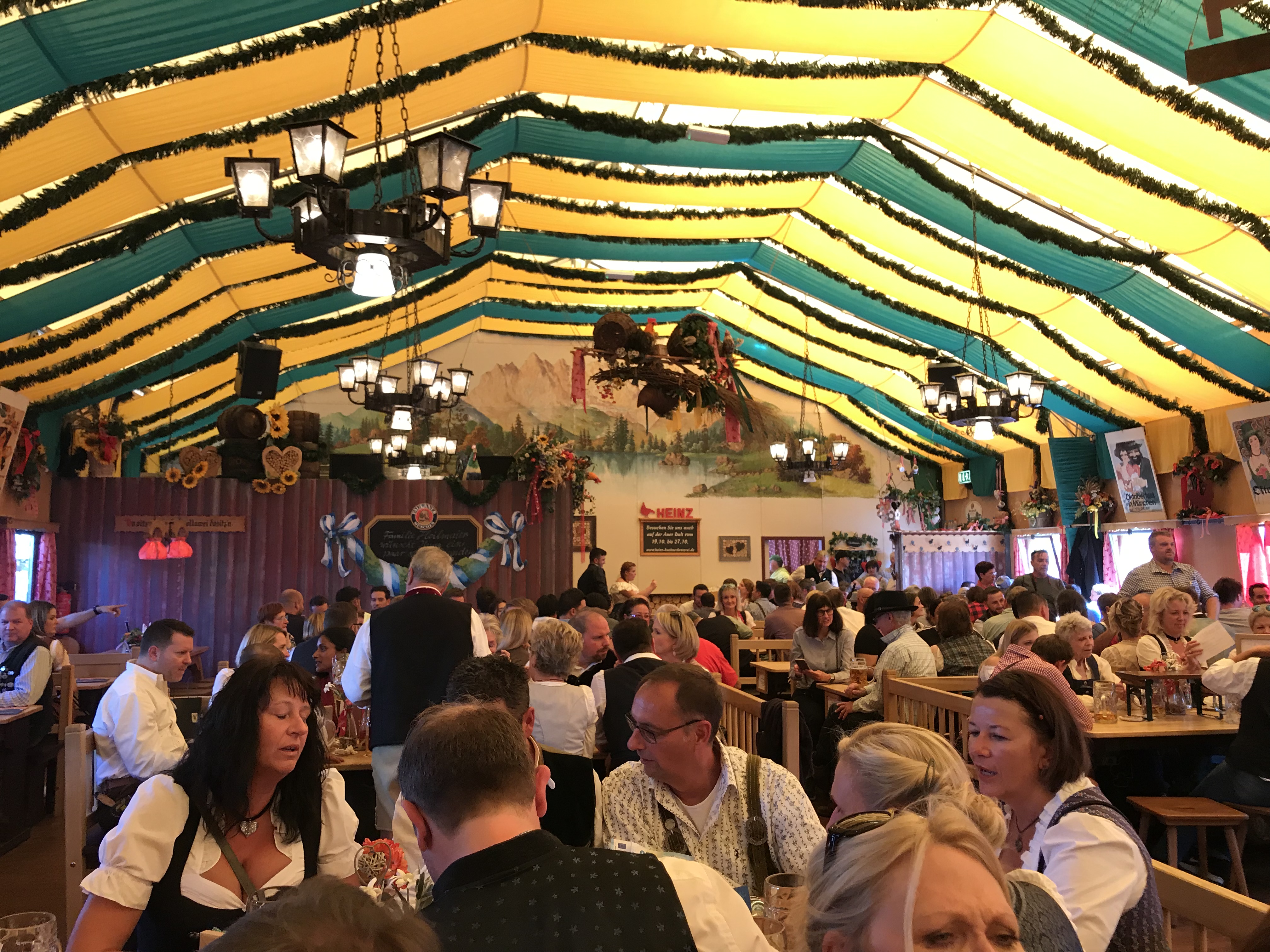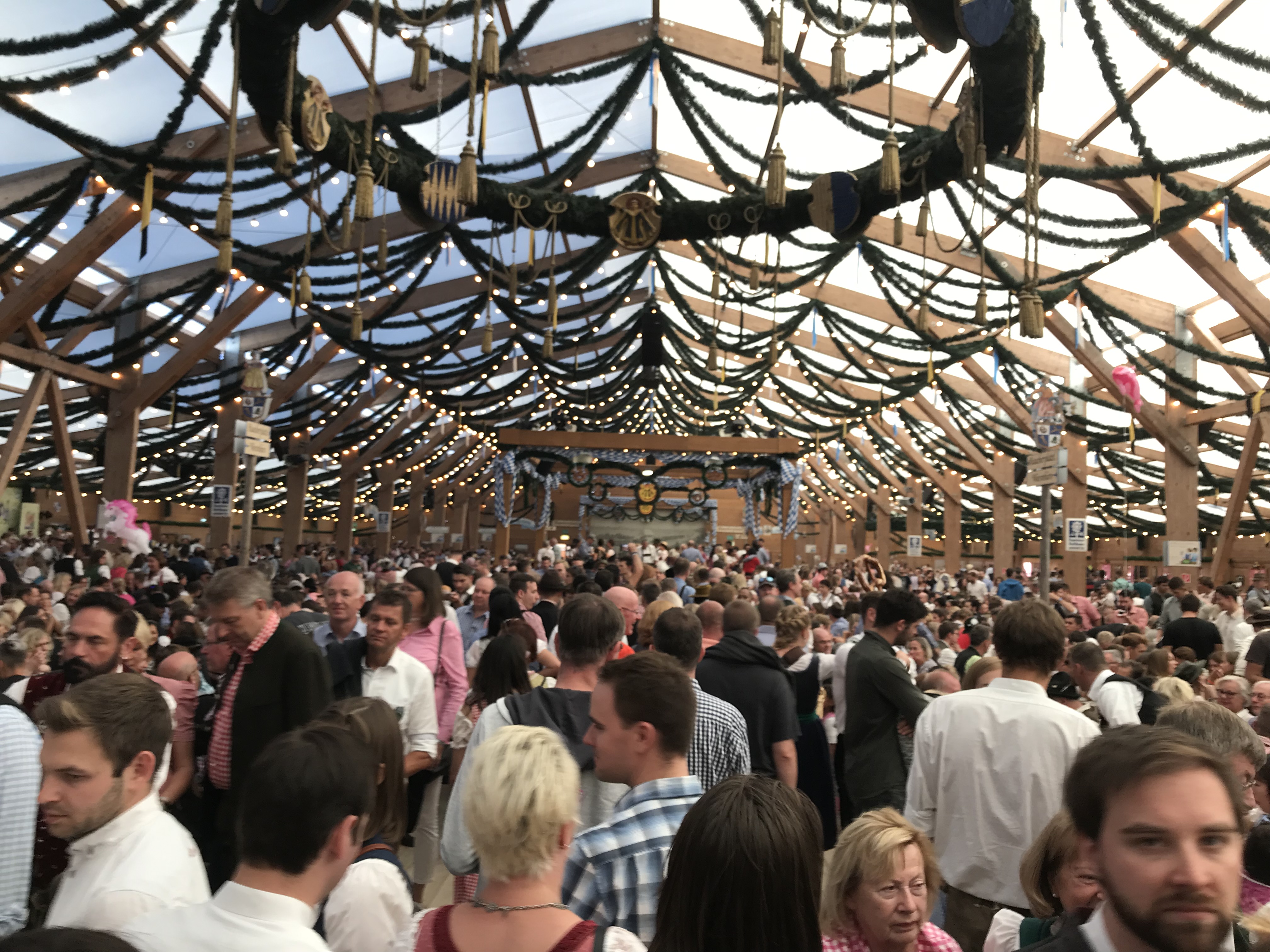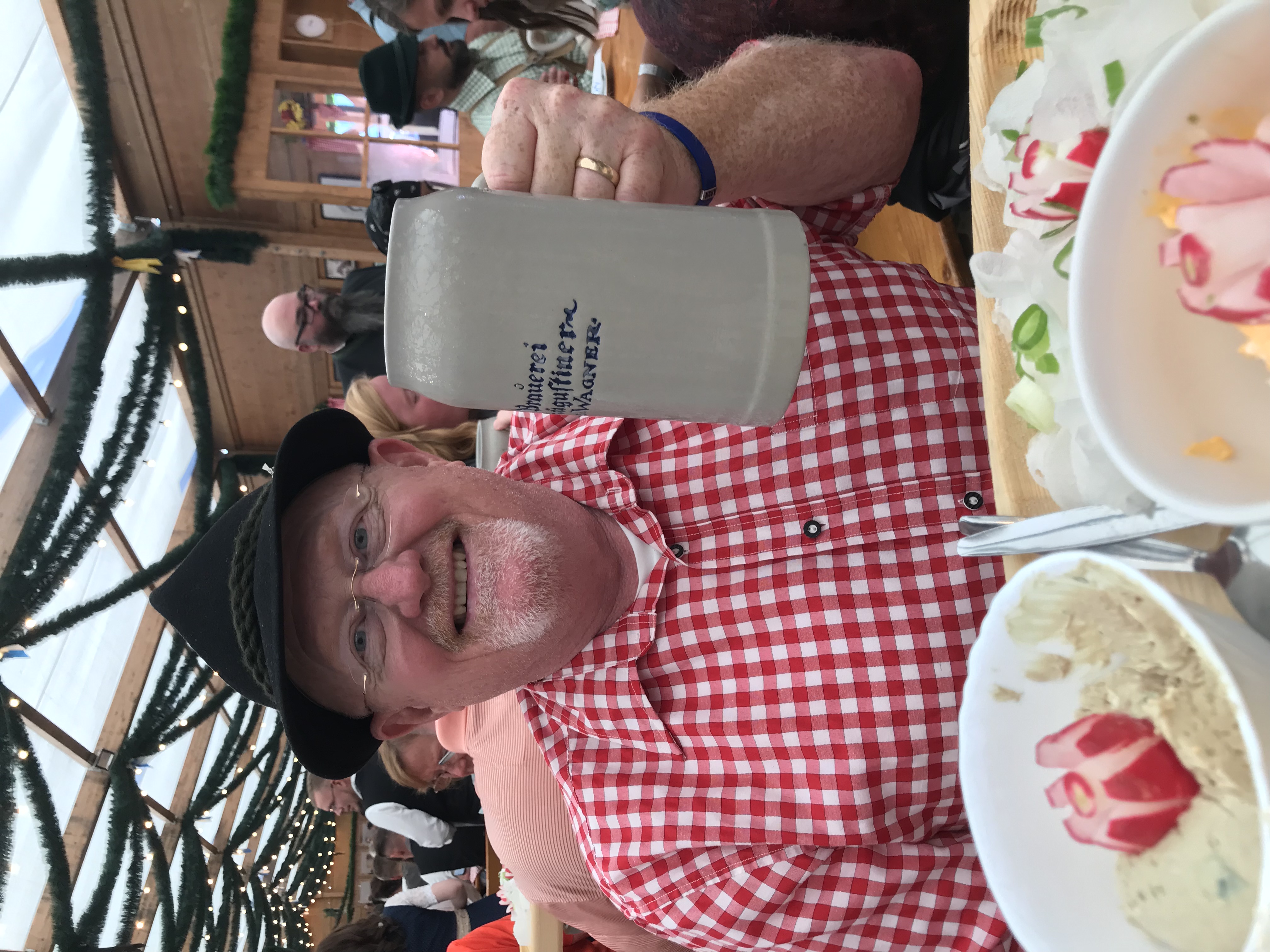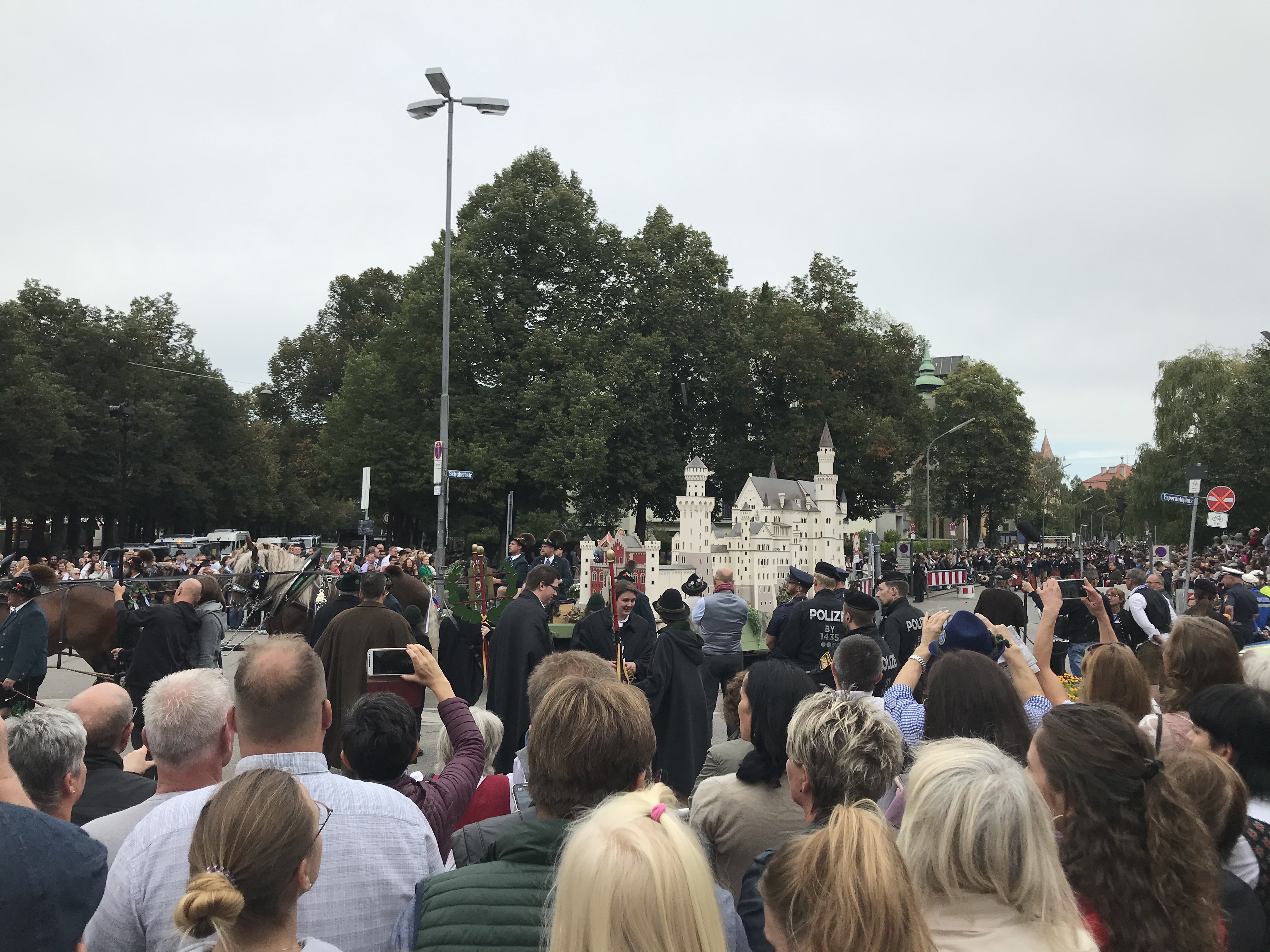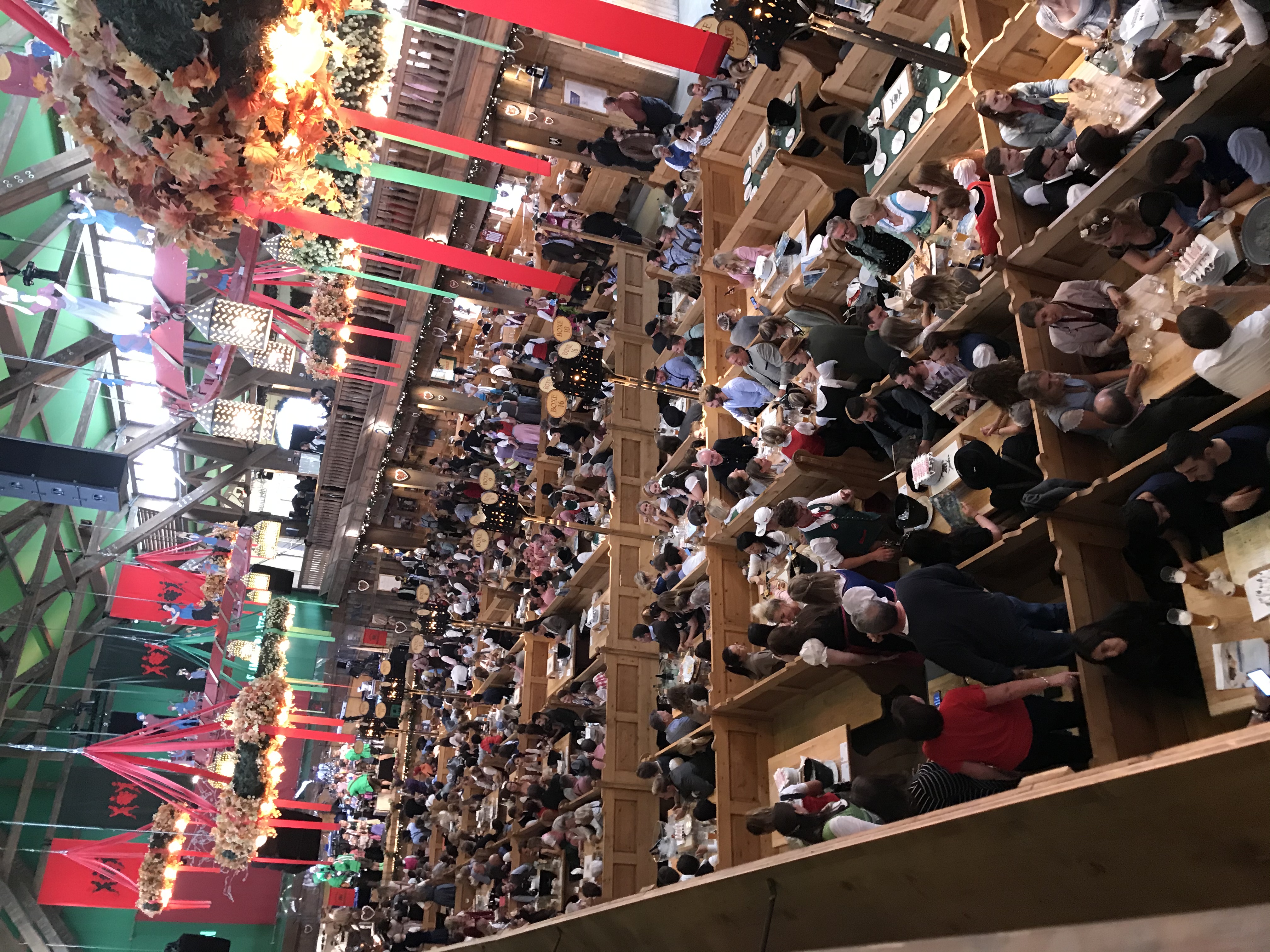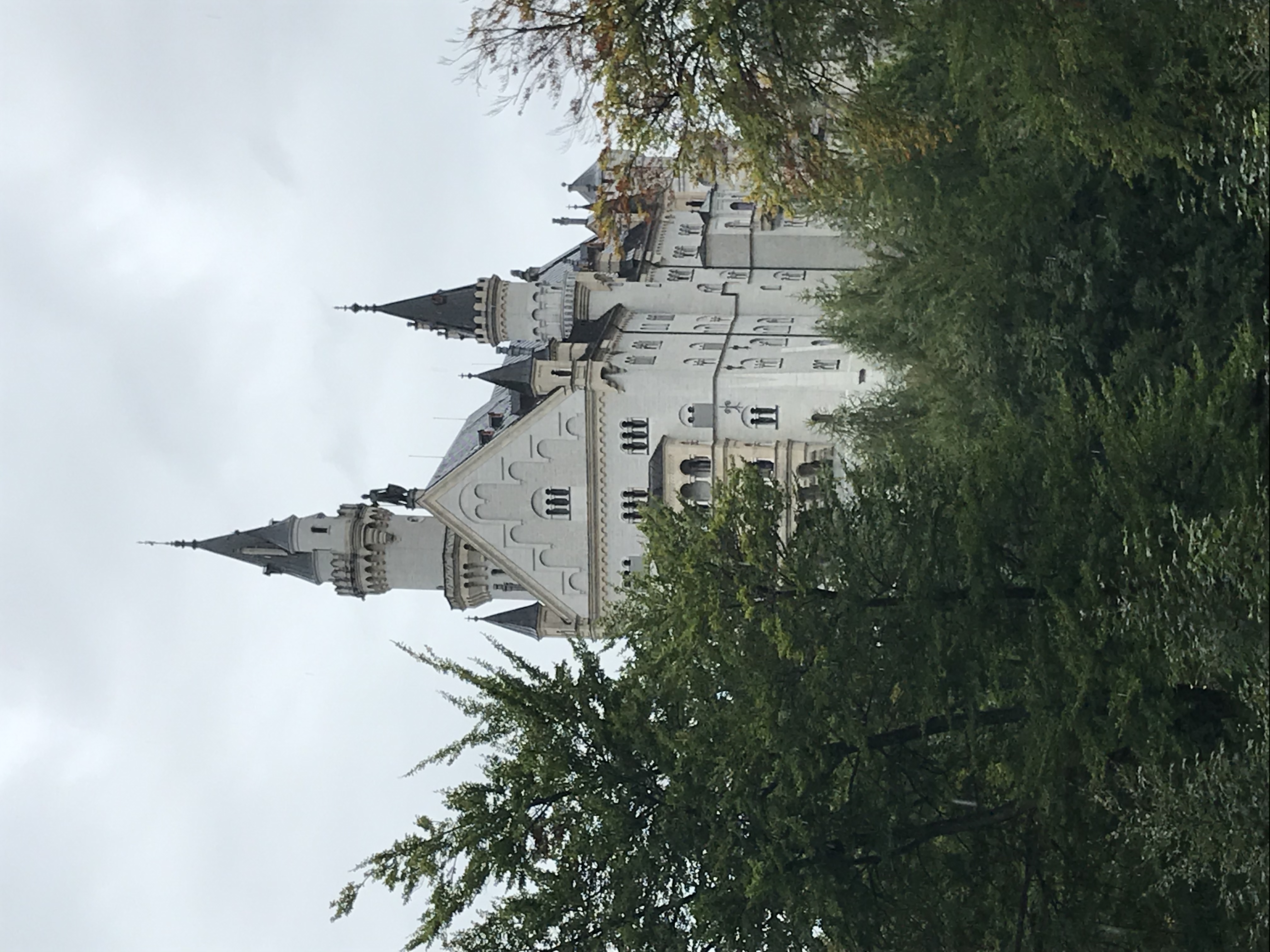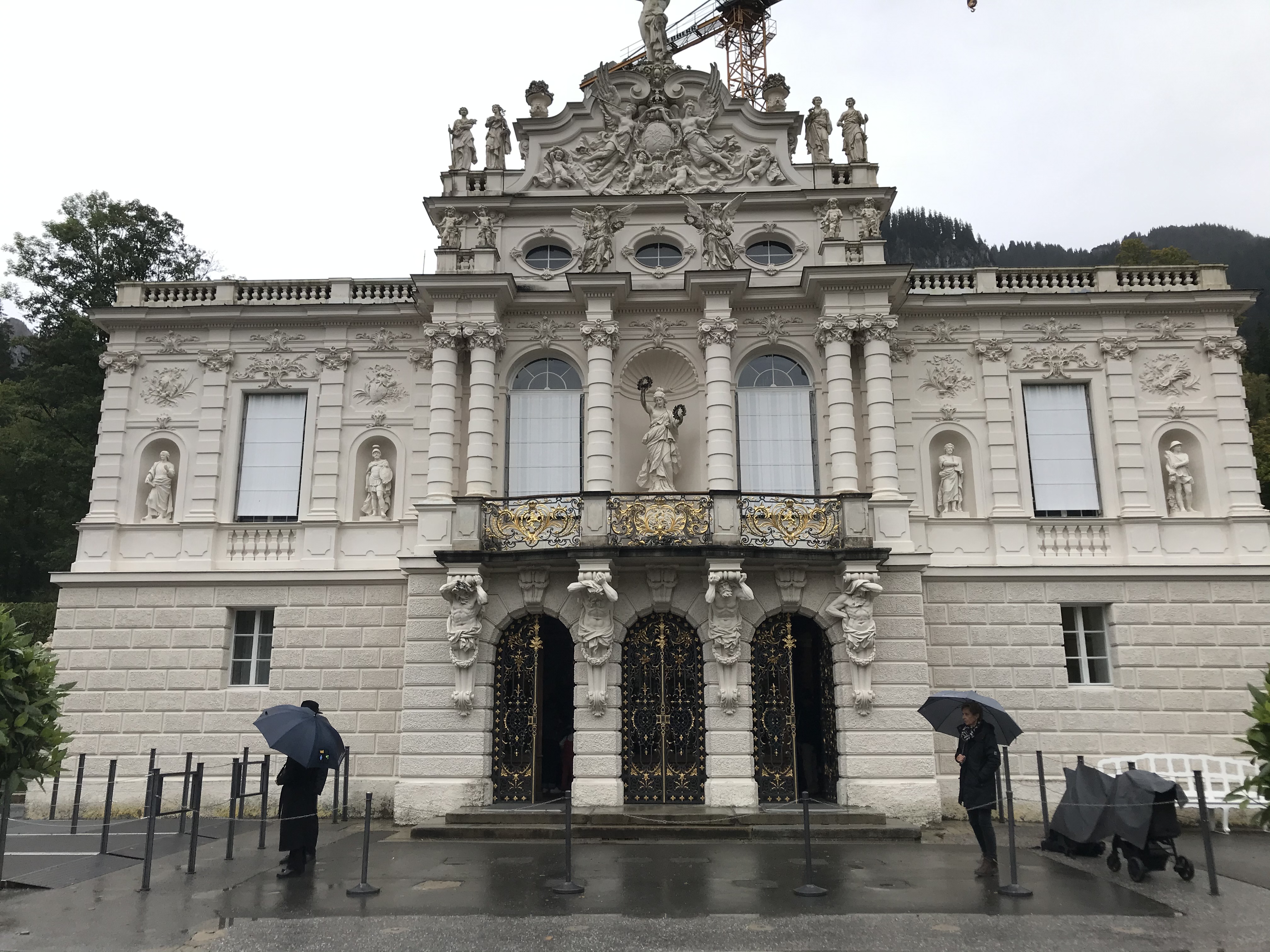 The Cycling Trip was equally enjoyable! We rode 182.7 miles or about 300 km in 6 days. It wasn't RAGBRAI but then it wasn't supposed to be! A 9 am start and a 1 pm finish gave us lots of time for things to do like…..

Volkach – Vogelsburg and the views of the vineyards…. and sampling wine!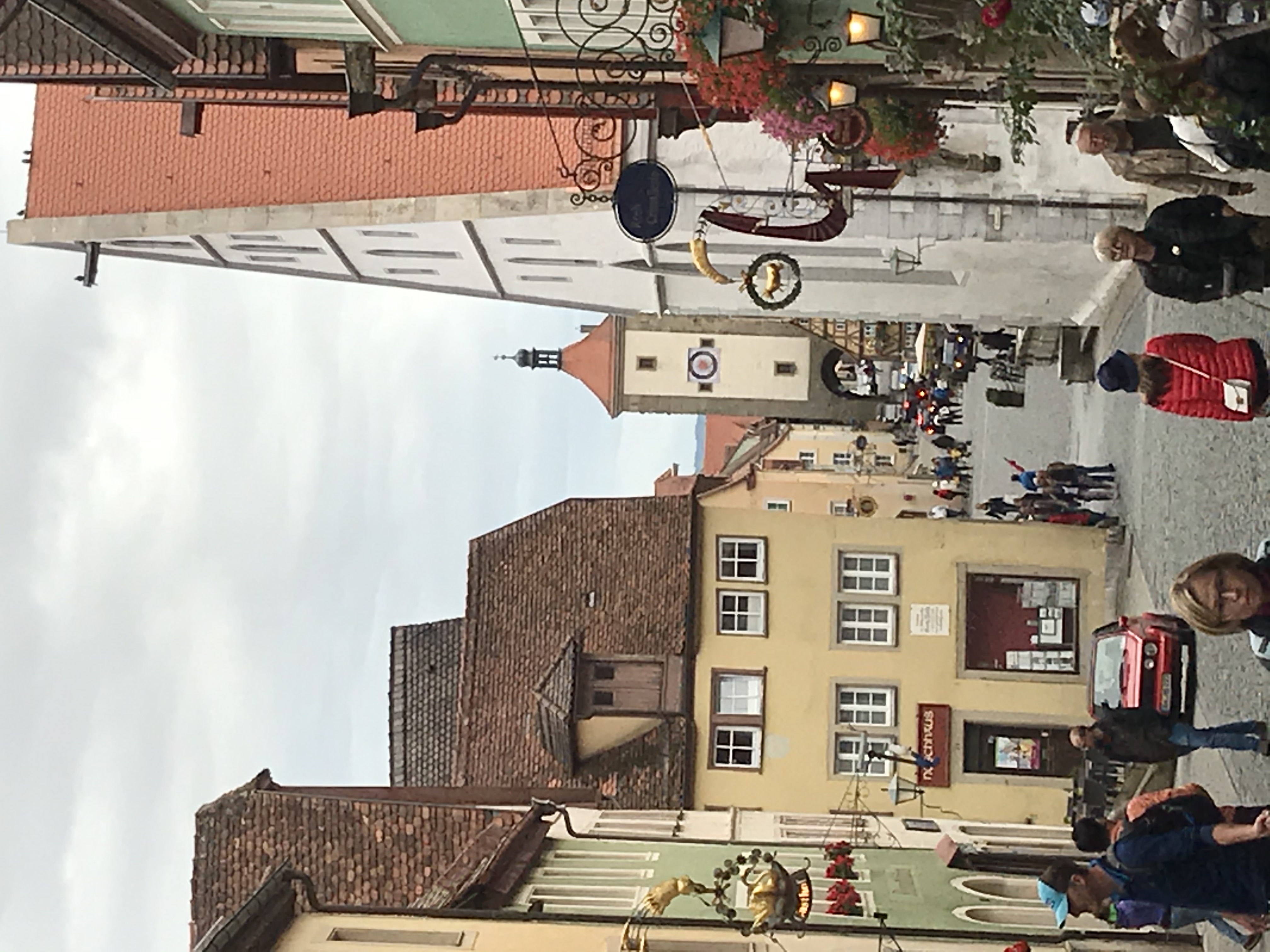 Ochsenfurt – Where we used the proximity to Rothenburg ob der Tauber for a great day trip to this medieval walled city….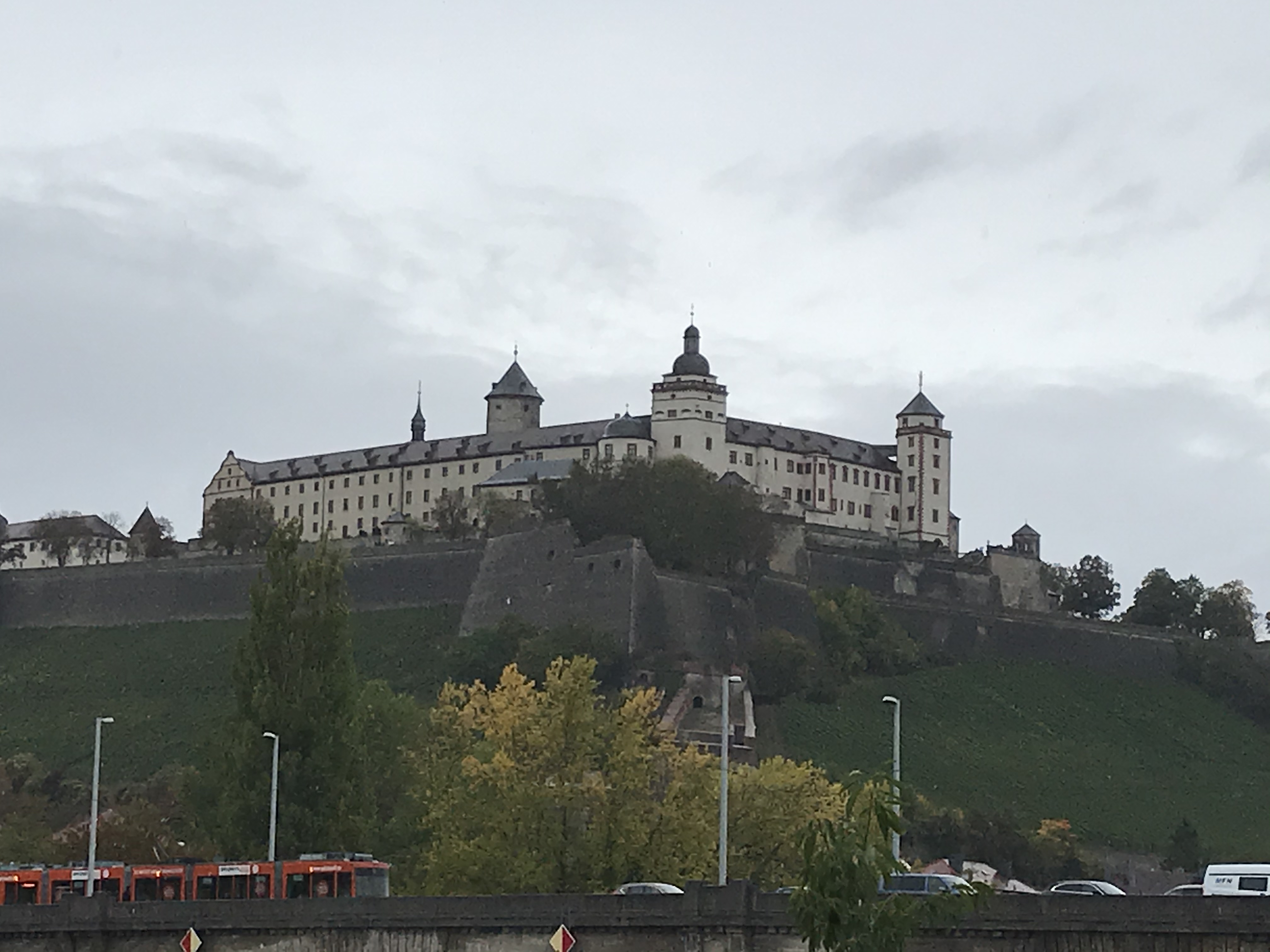 Karlstadt – and Würzburg was a pass through town where we saw the Festung and Johnny Depp….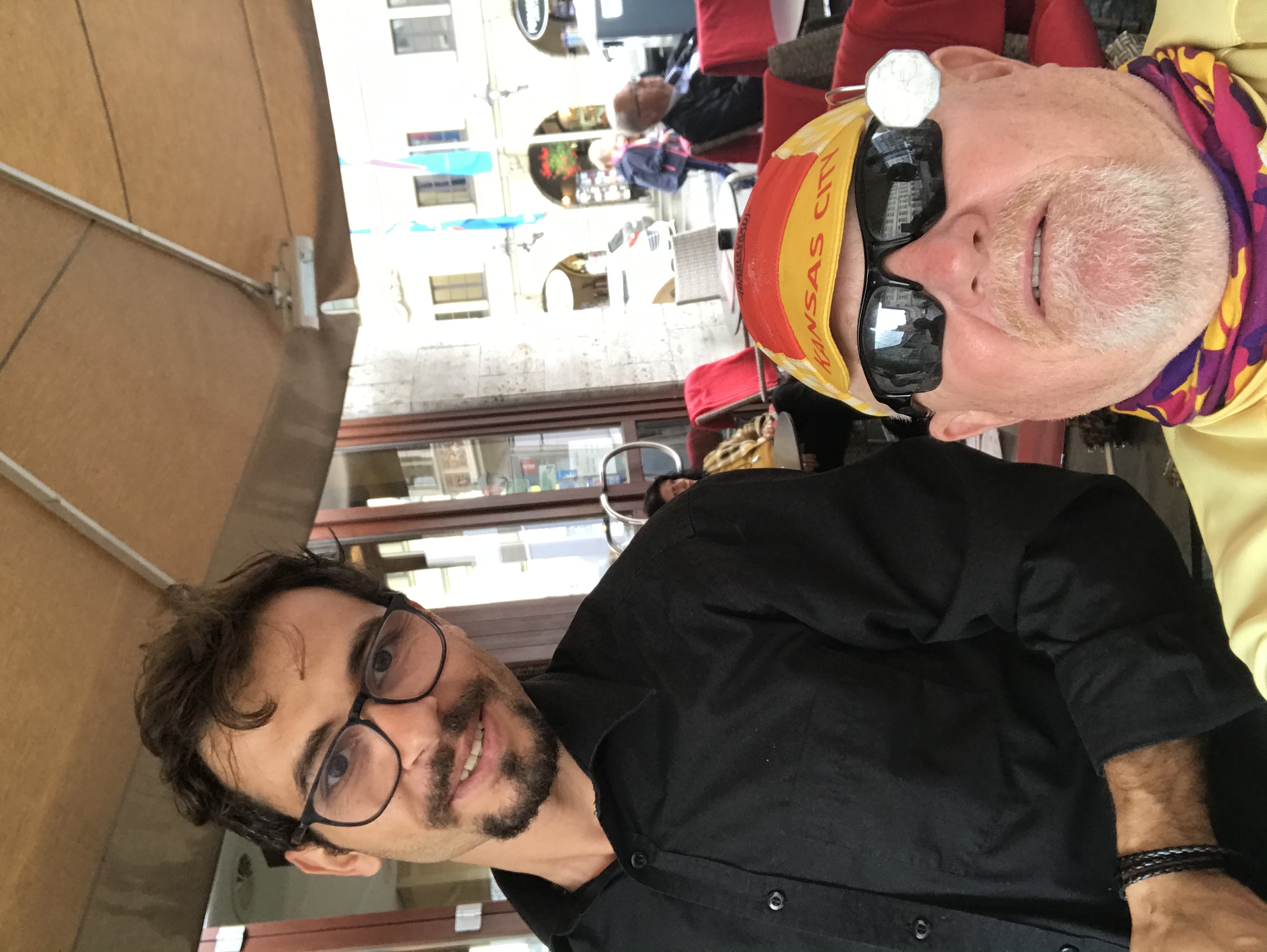 Marktheidenfeld – Another nice town and close to Lohr am Main where we went to Snow White's (Schneewittchen) Magic Mirror…..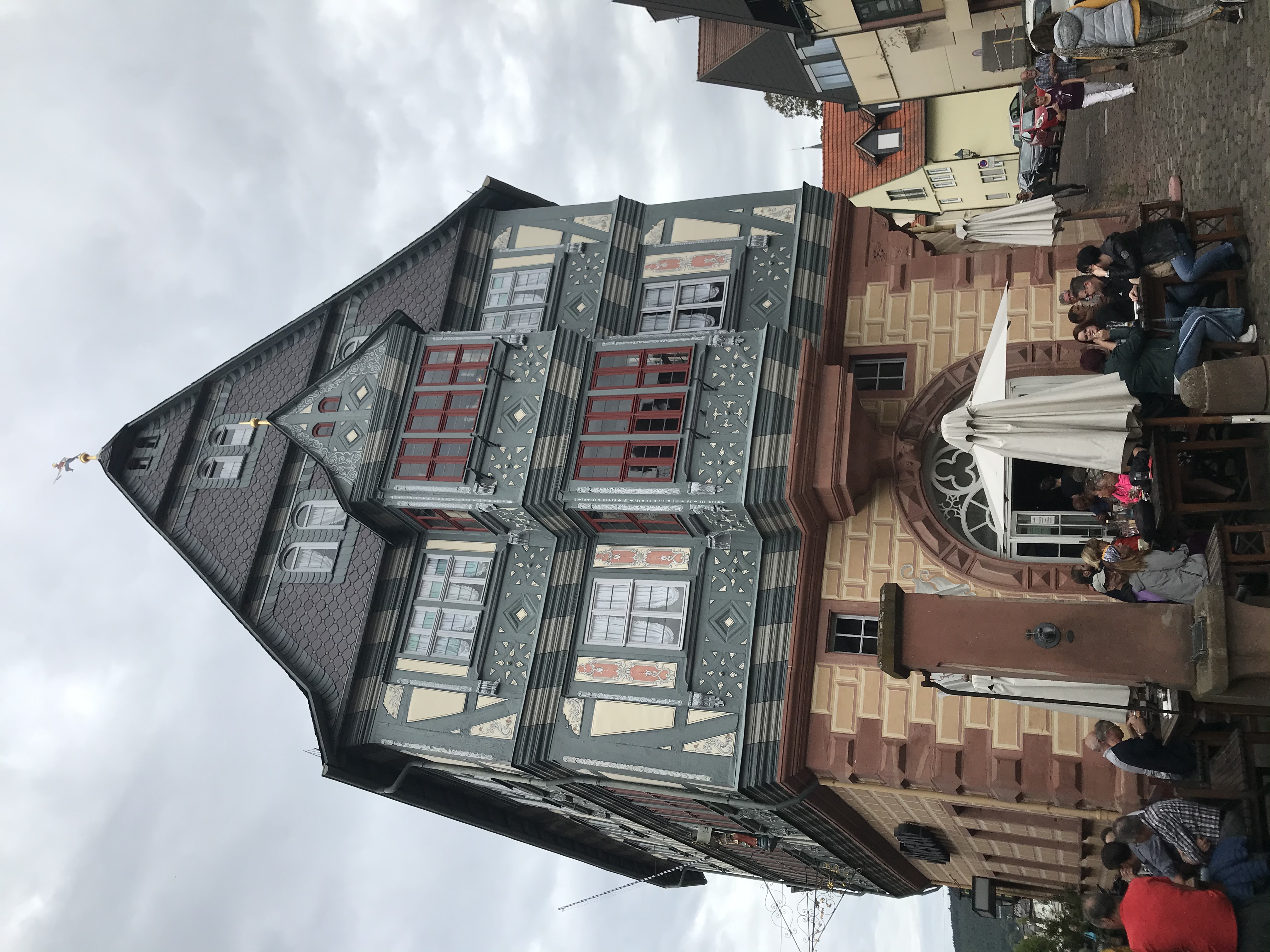 Miltenberg – with the Fachwerk (half timbered) buildings and great wine fest…..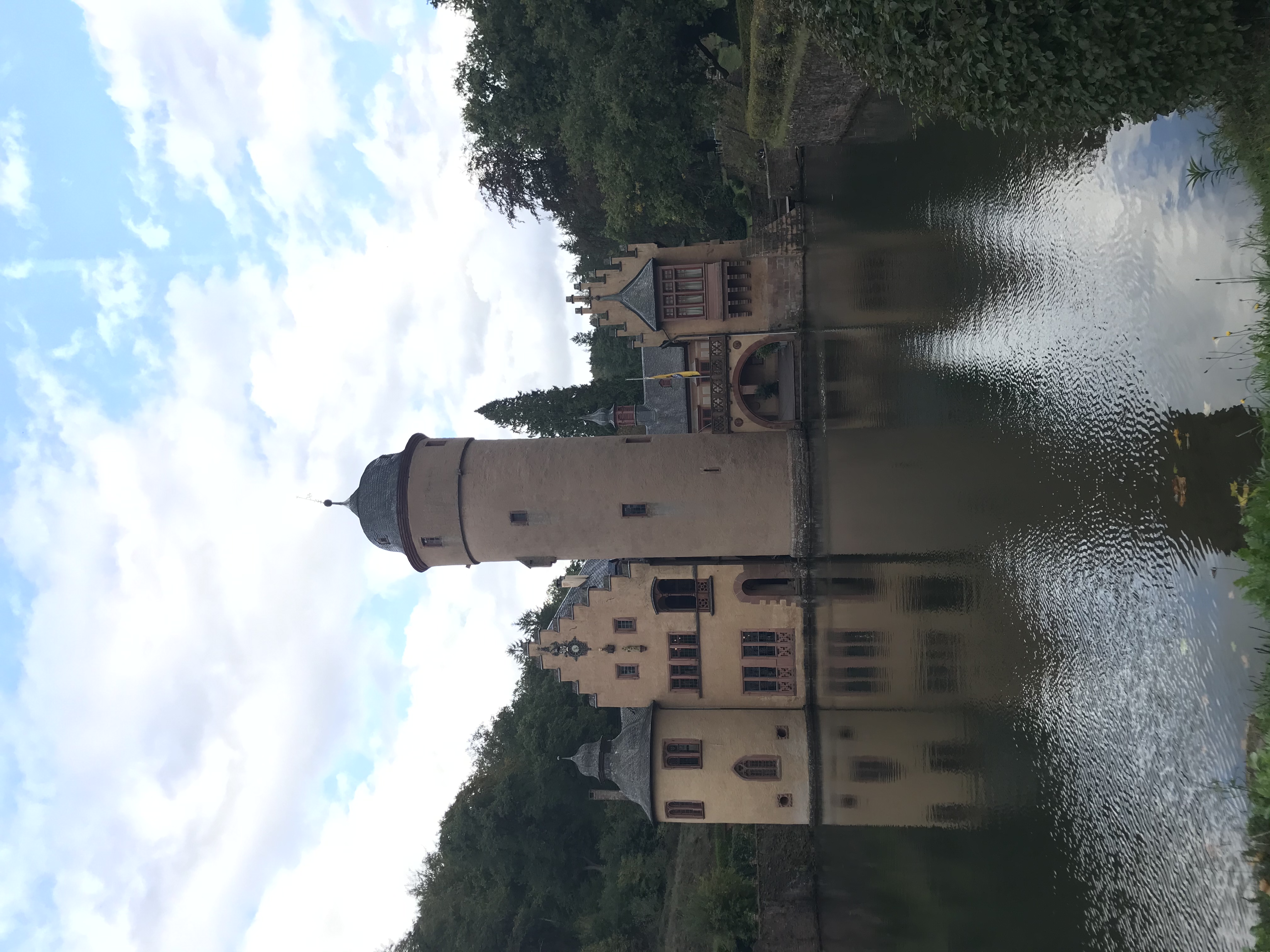 Aschaffenburg – where we went to see the Wasserschloß Mespelbrunn. And maybe the source of Rapunzel and her golden hair from the tower.
It was a GREAT trip and one I'm looking forward to making again. The weather was far from perfect and while we got wet, it never dampened the spirits of our group. I mean, really, where else could you hear the entire songbook from "The Sound of Music" and assorted show tunes being sung all the way across Germany!!
I hope you all have enjoyed this little sample of our Trip…. if you are interested in one of our tours, let's talk!!