Stage 5…. every day a little closer to the end! And the weather seems to get better! Today we went from Marktheidenfeld to Miltenberg…. this is a curvy stretch where the Main River becomes a bit serpentine.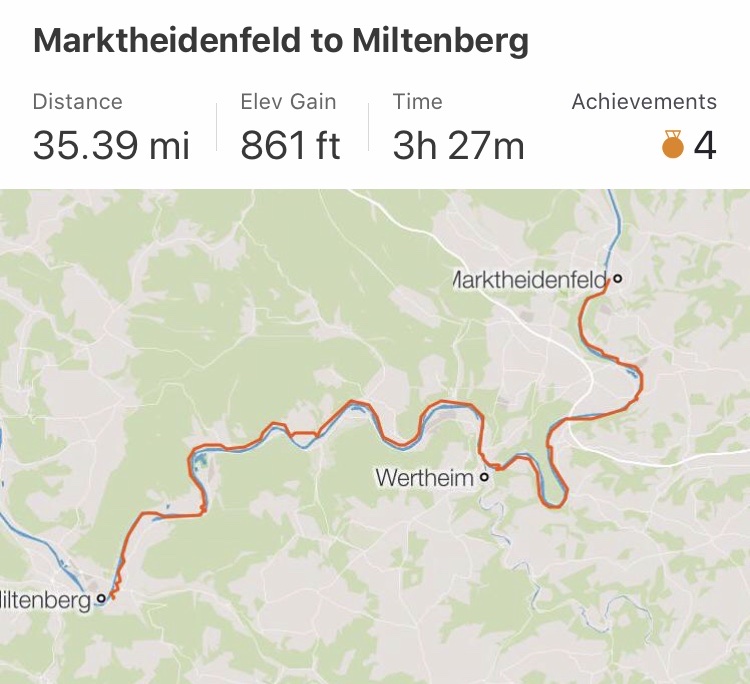 Like I said, the weather was improving daily and today we had some spectacular views of the Spessart Mountains and Forest.
And we even got to see one of the Viking ships tied up in Wertheim.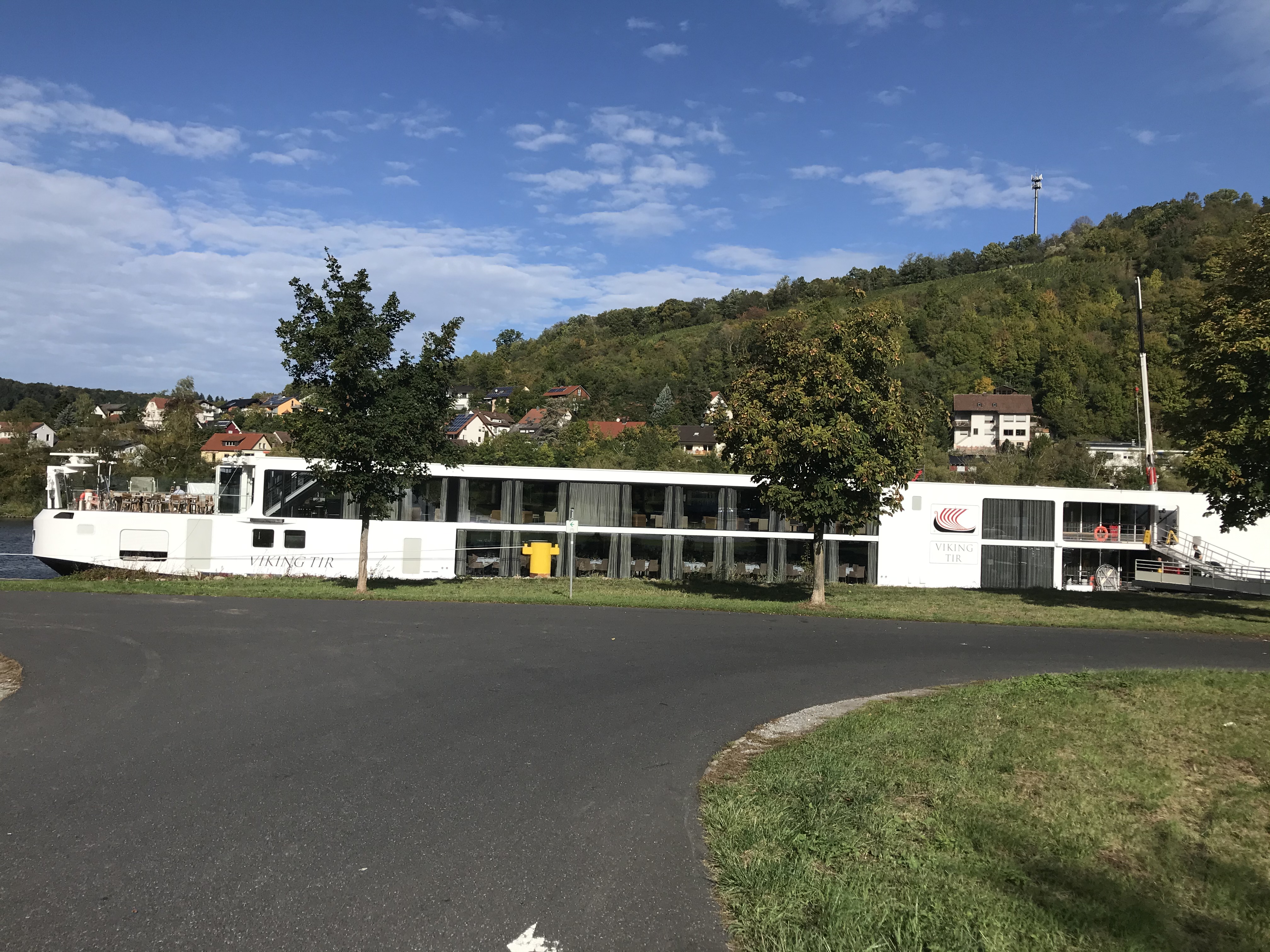 This pic is for Eddie…. he has a thing for Viking.
Anyway, it was a gorgeous day and while we rode a bit more than the 30 miles advertised (due to detours), it was spectacular. And to ease the pain a bit, we had a treat waiting for us in Miltenberg….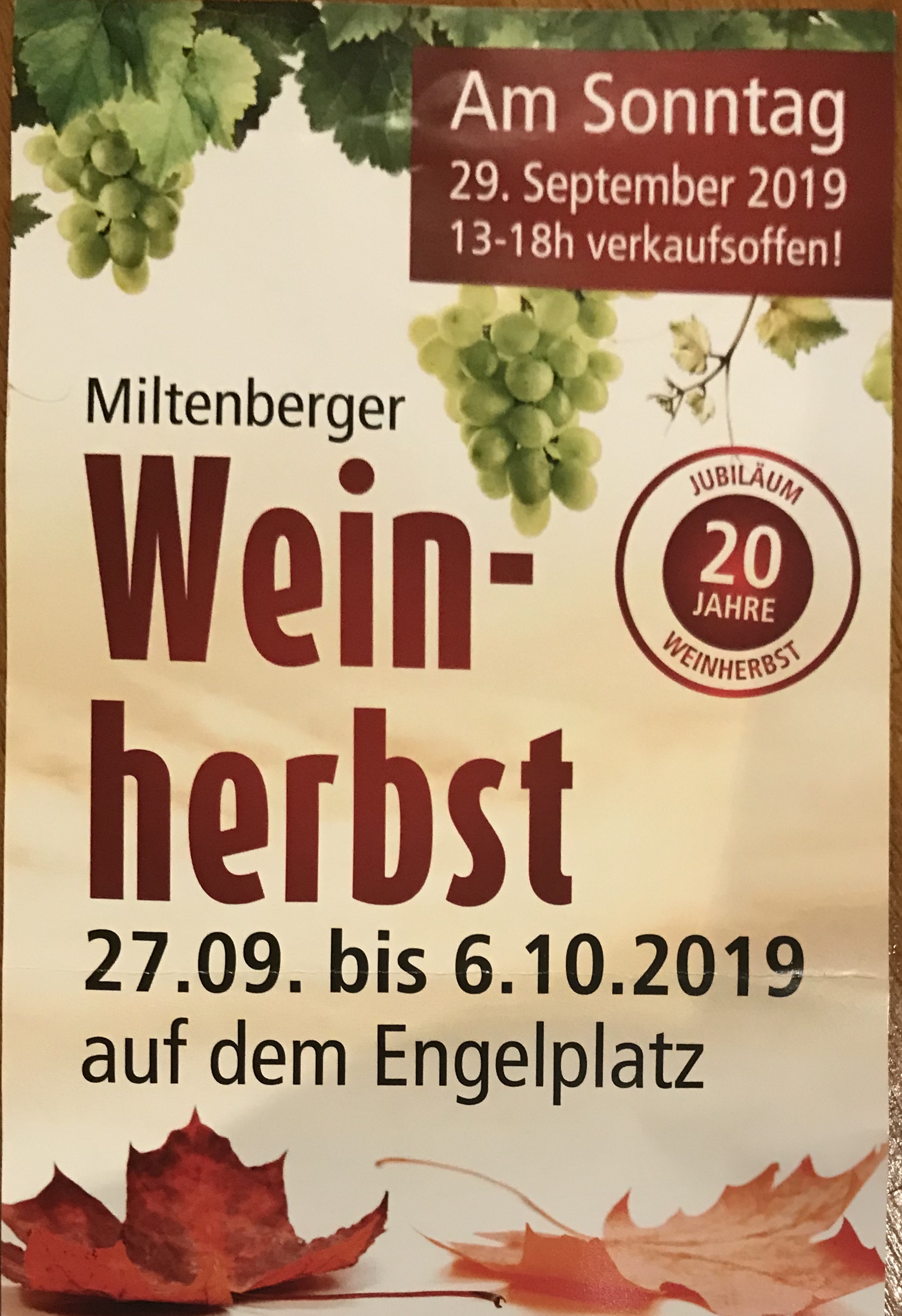 A Wine Fest in the middle of the Altstadt (old town)! Plus 3 cruise ships and tons of visitors! What a great time to be in town. So after checking into the hotel and cleaning up, we headed out.
Miltenberg is a very picturesque town with many Fachwerk (half timbered) buildings.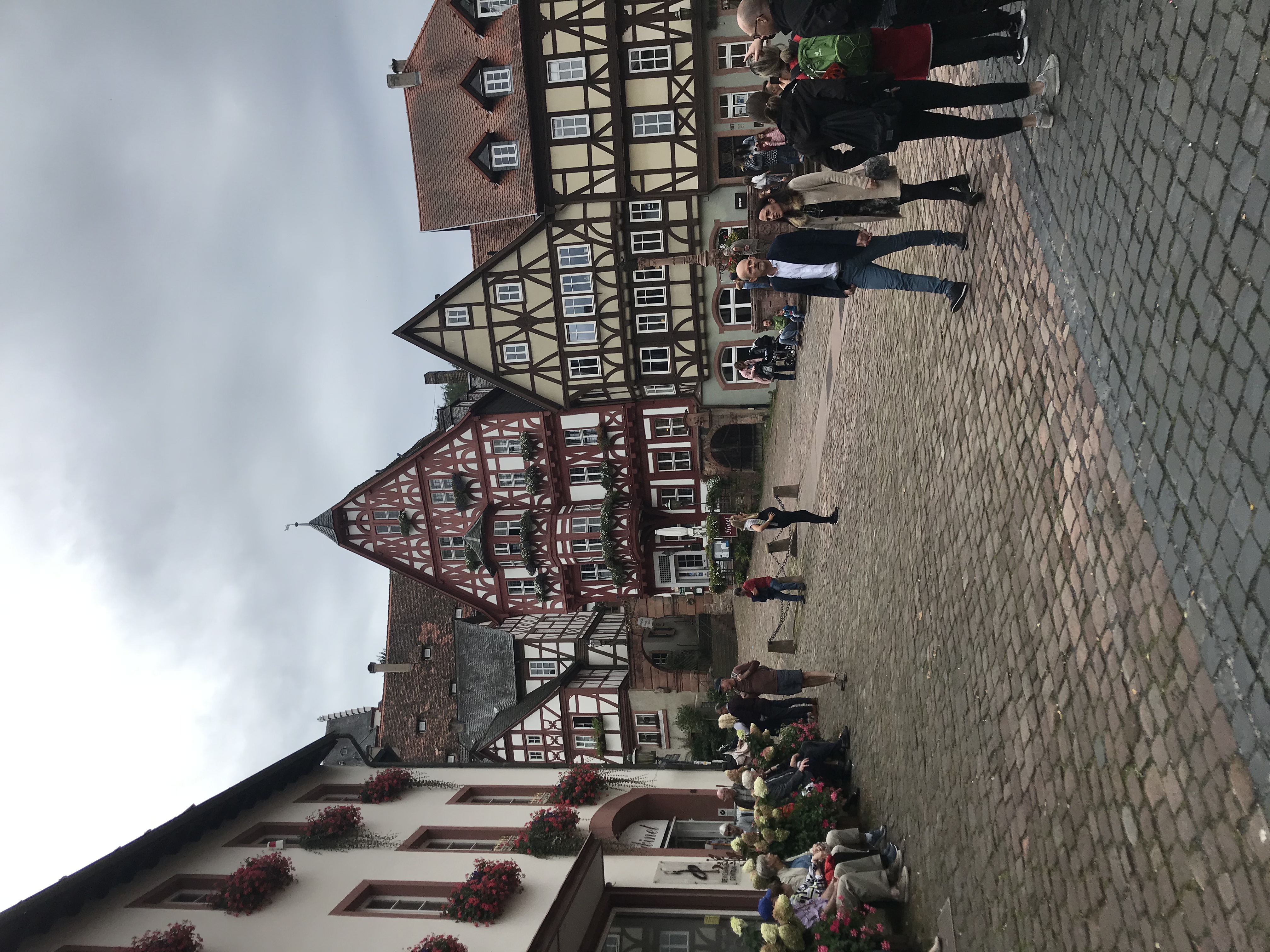 And one of the most famous is this hotel, Hotel Zum Riesen, said to be the oldest hotel in Germany.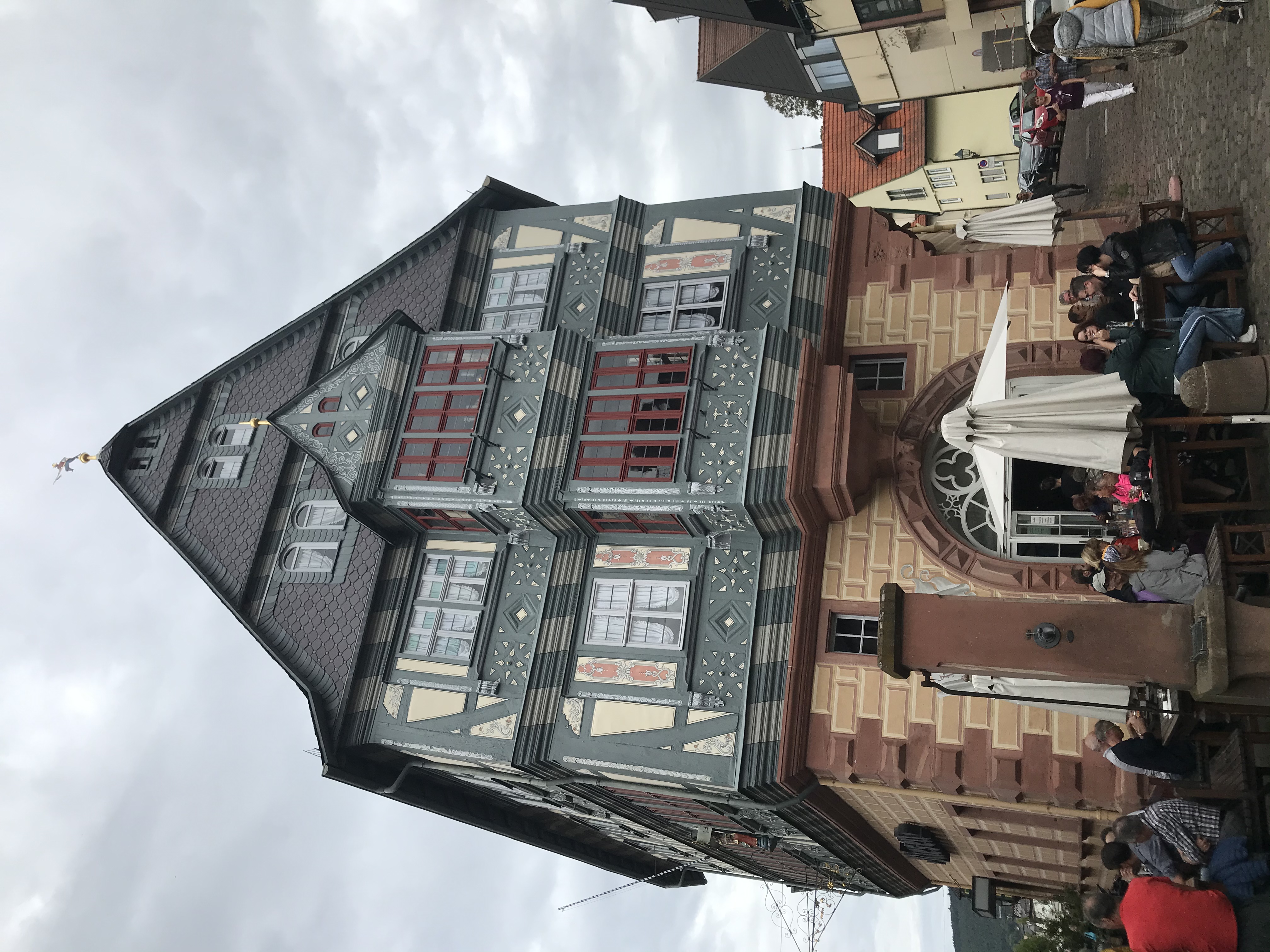 We wandered the Hauptstraße (Main Street) and looked at the shops but after exiting a church, Eddie bumped into a very interesting lady from Australia from the cruise ship. She entertained us for the better part of an hour with her tales. And we got her business card so we can stay at her B&B on future Adventures! You never know who you'll run into!!
So…. the Wine Fest! The whole event featured local winemakers from the Franconian area. Franconia is the area we rode through this whole week and the vineyards are truly spectacular. But so is the wine…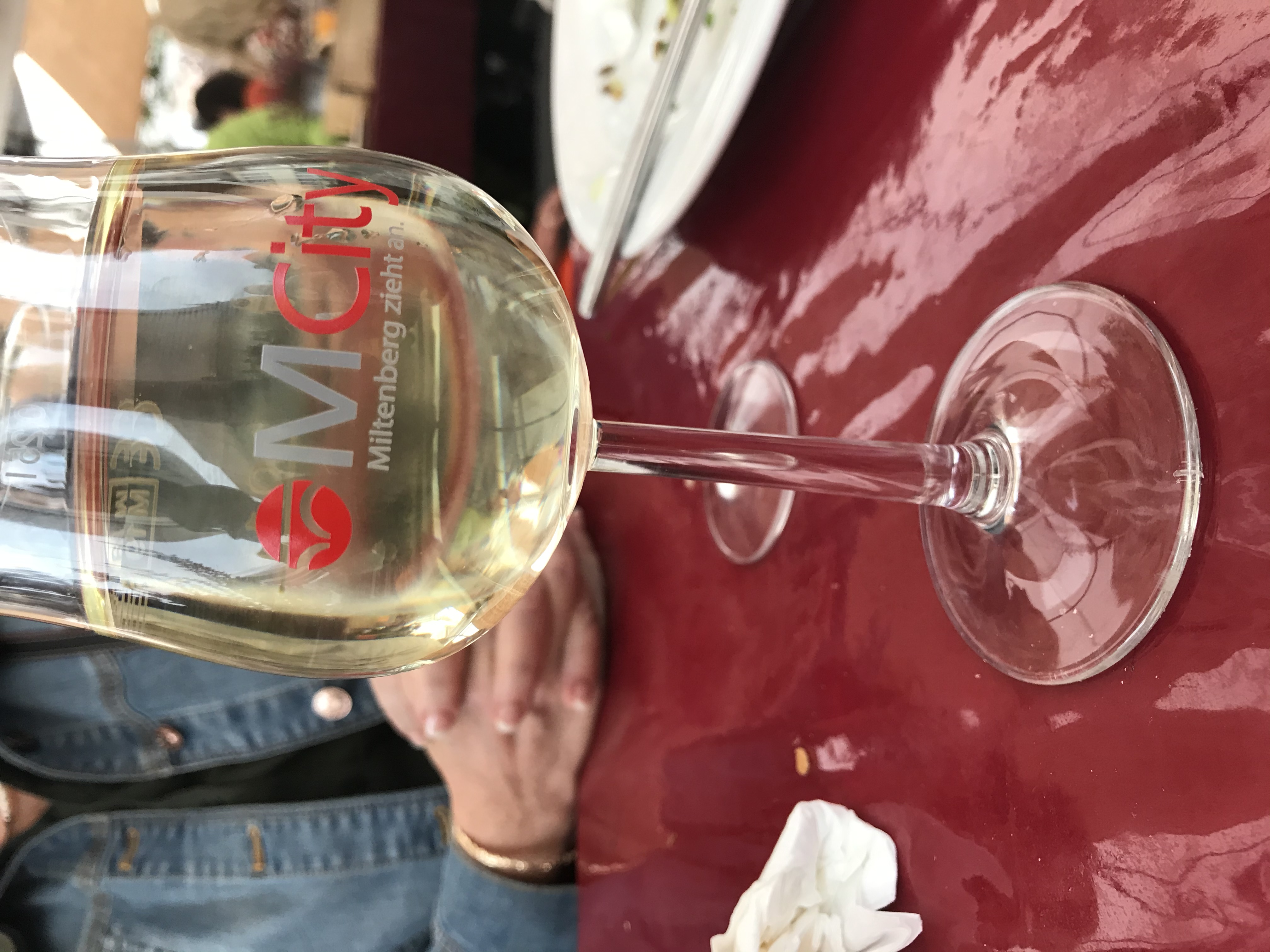 I personally enjoyed the Bacchus wine, a semi sweet white wine. In Germany, you only have to remember 6 wines then trust the vintners to get it for you… or recommend something better. And they are Red or White and Dry, Sweet or Semi Sweet. So ask for Rot Trockener (Red Dry) or Weiss Süsse (White Sweet). And for your information, Halb Trocken is Semi Sweet.
The crowd was great and people were having a super time. And we had a chance to meet and chat with a number of local folks….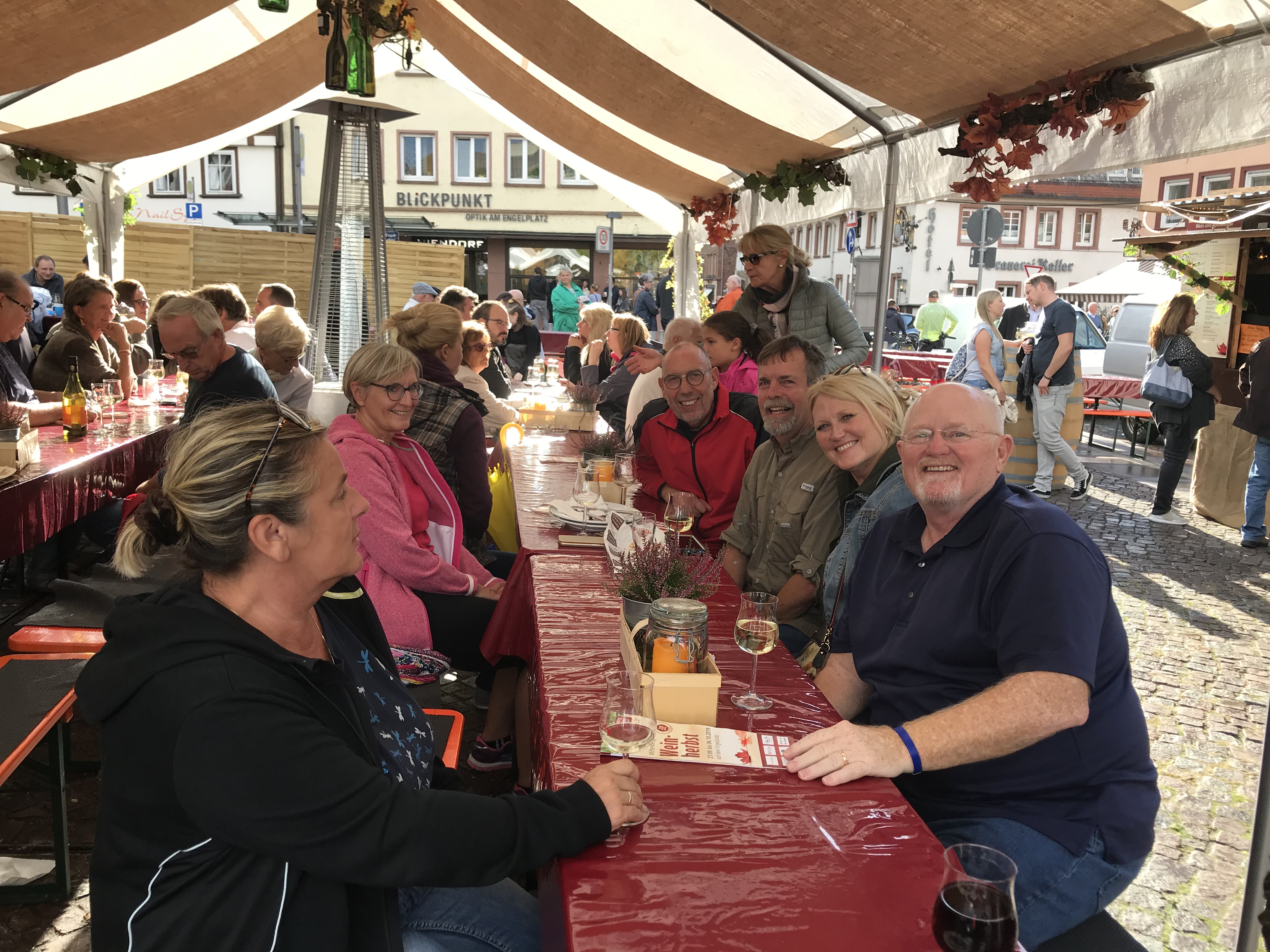 After 4 hours of hanging out at the Fest, it was time to wander back to the Hotel Hopfengarten and get a good night's sleep! Tomorrow would be our last ride on this trip! But just before closing this episode, here's a few more shots…..