After gathering all the group (3 had morning flights to Stuttgart), we headed off for the Alps. We had about a 3 hour drive until we got to Schloß Linderhof so some had an opportunity to snooze a little.
The drive was uneventful and a little boring due to rain and low clouds hampering our view. Even at the Plansee the clouds made it a little gloomy.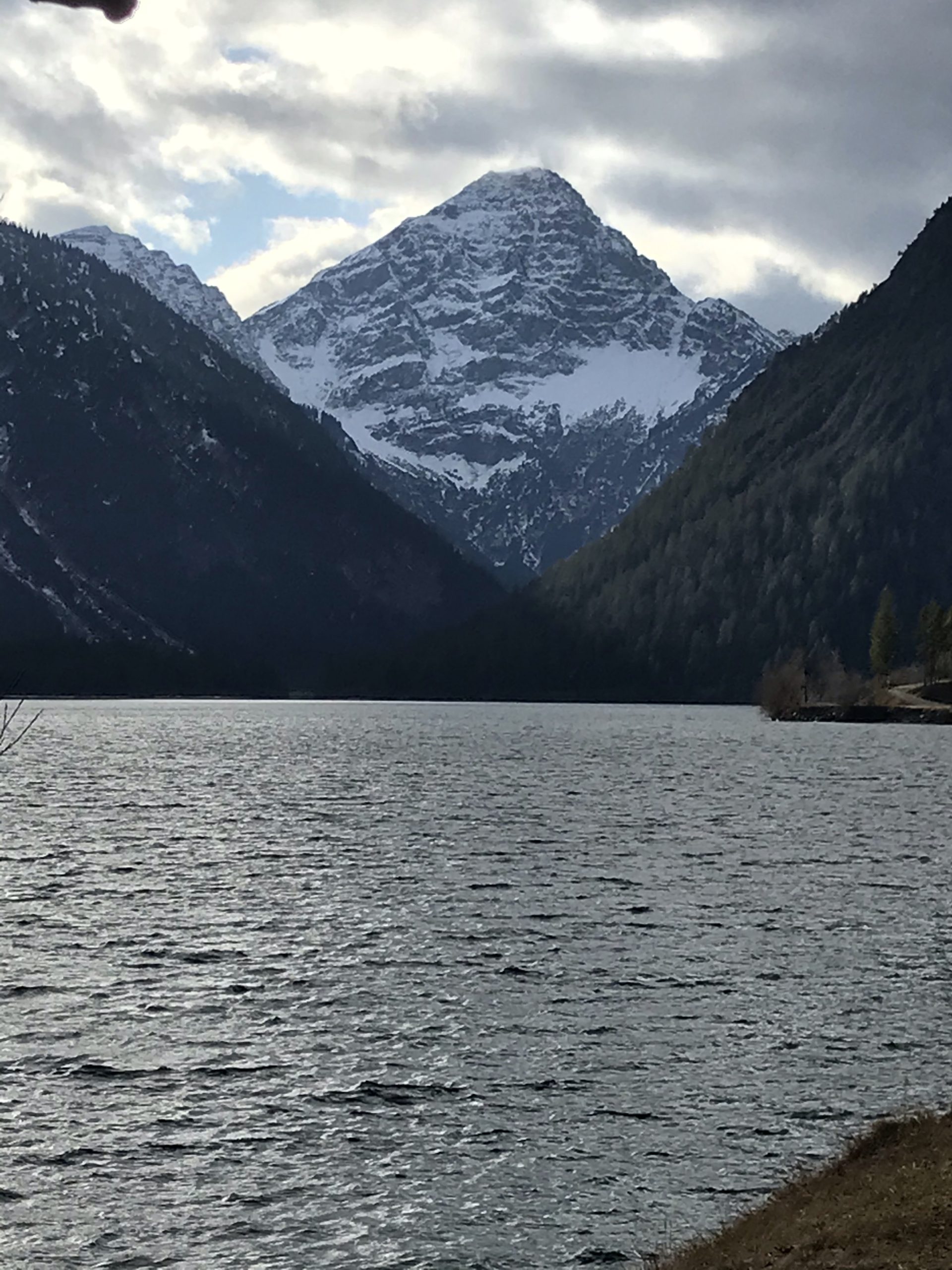 But once we got to Linderhof, the clouds lifted a little and we had some good views of the surrounding countryside…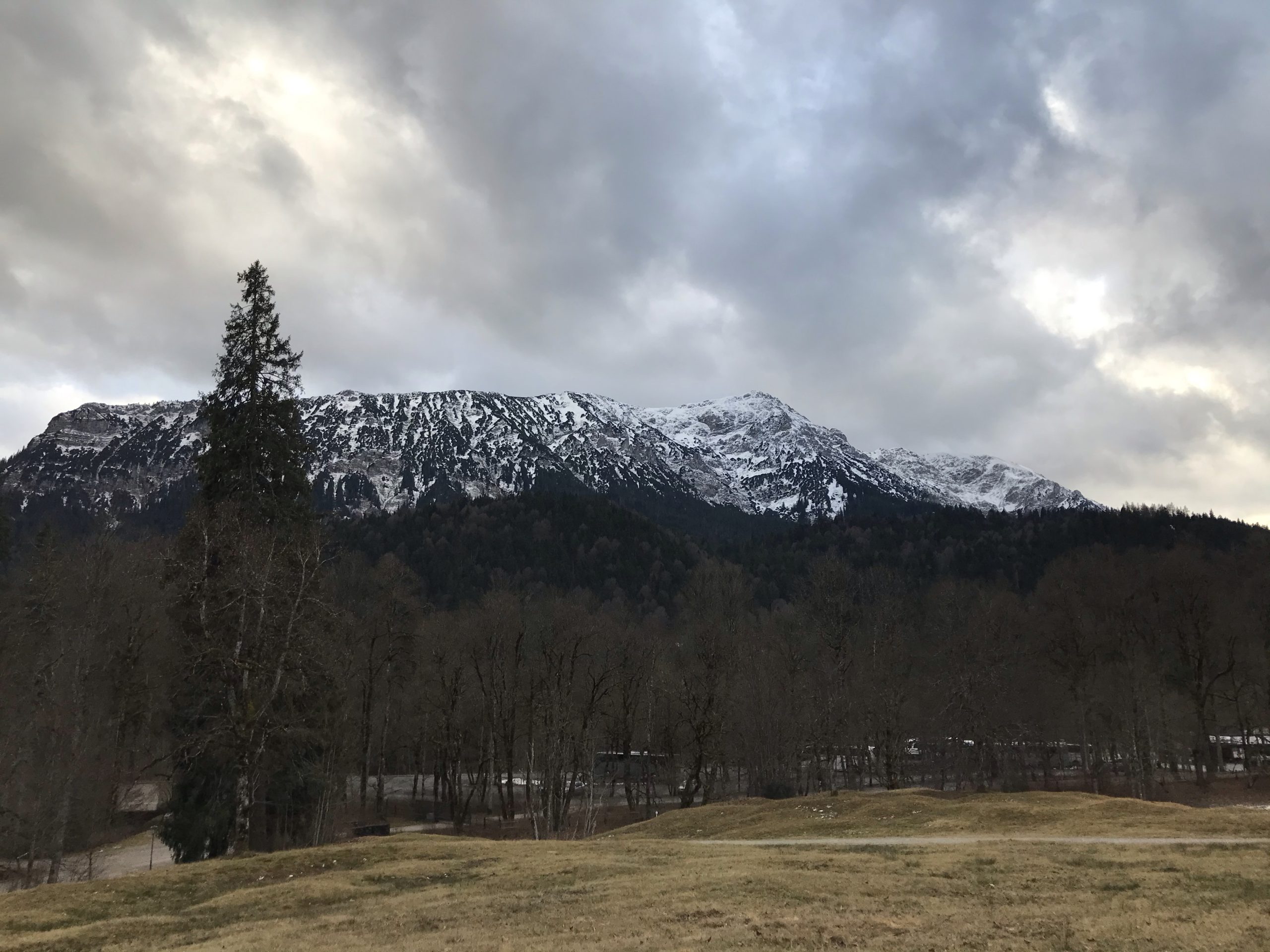 After our tour of the castle, we headed to Steingaden and the pilgrimage church of Wies. The daylight was dimming and the inside wasn't as crisp but it was still beautiful….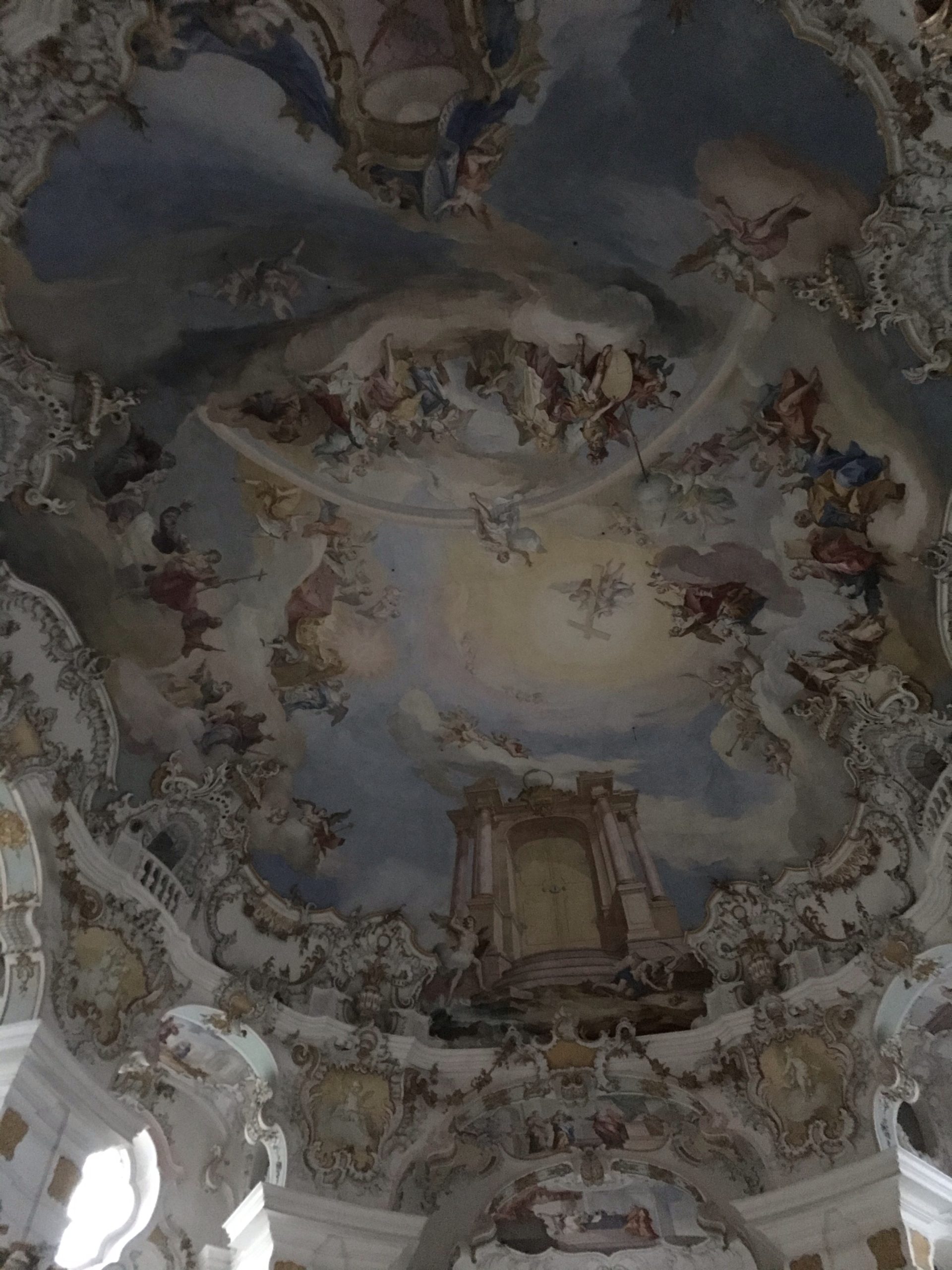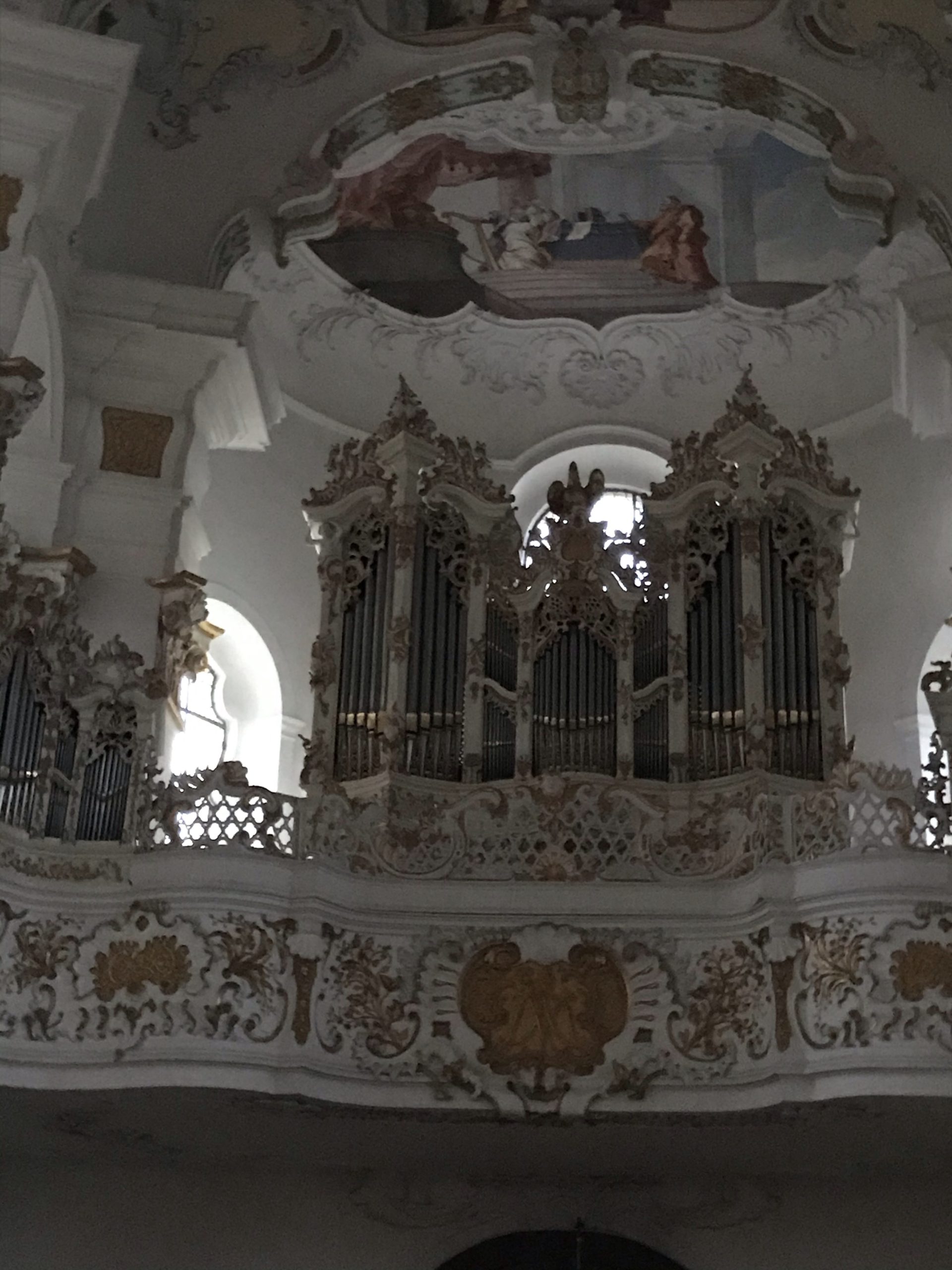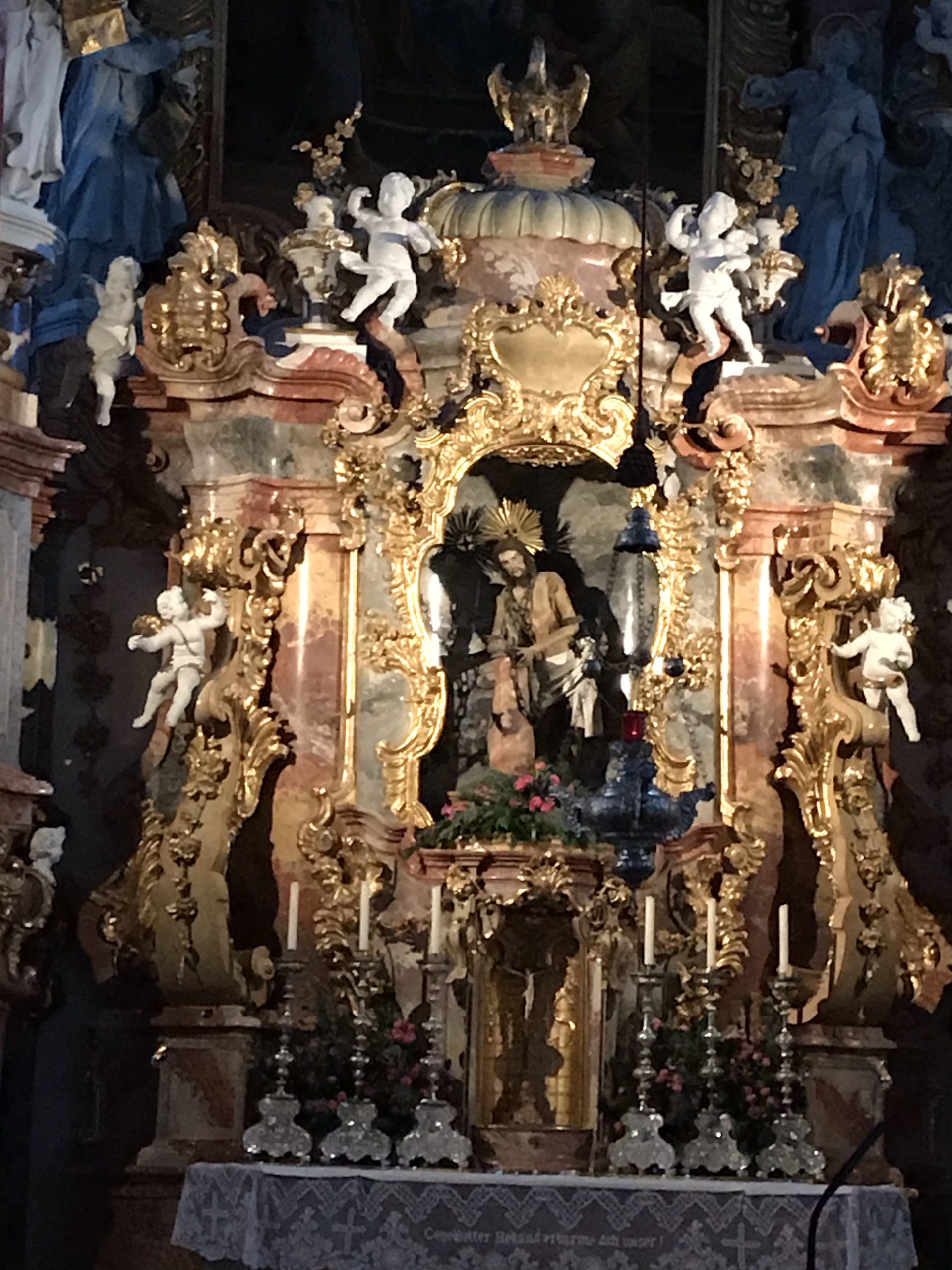 From Wieskirche, we headed to Füssen and our hotel for the night, Hotel Sonne. In a great location, it was a short walk to the market.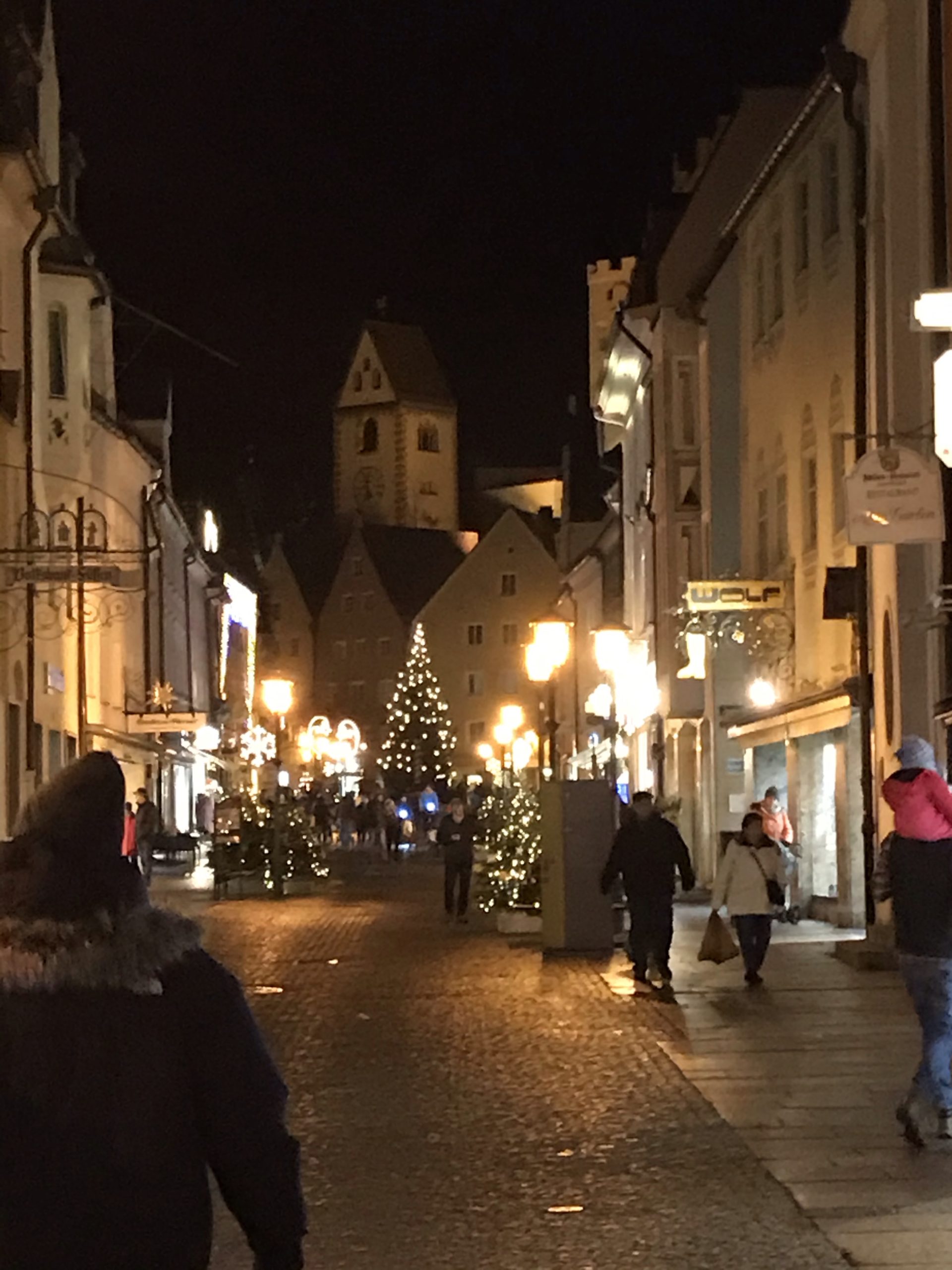 The market was packed with people enjoying the season. The Glühwein stands were packed and there was even some entertainment…. Bubble blowers who use wands with string to make huge bubbles and a Fire Artist performer who had a huge crowd.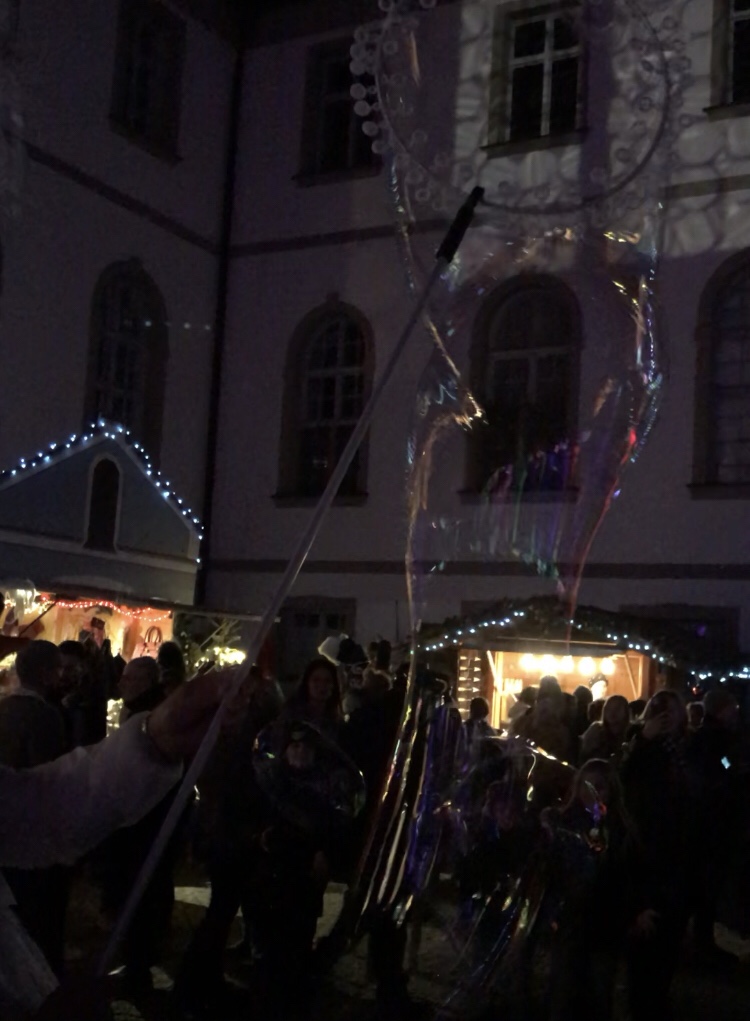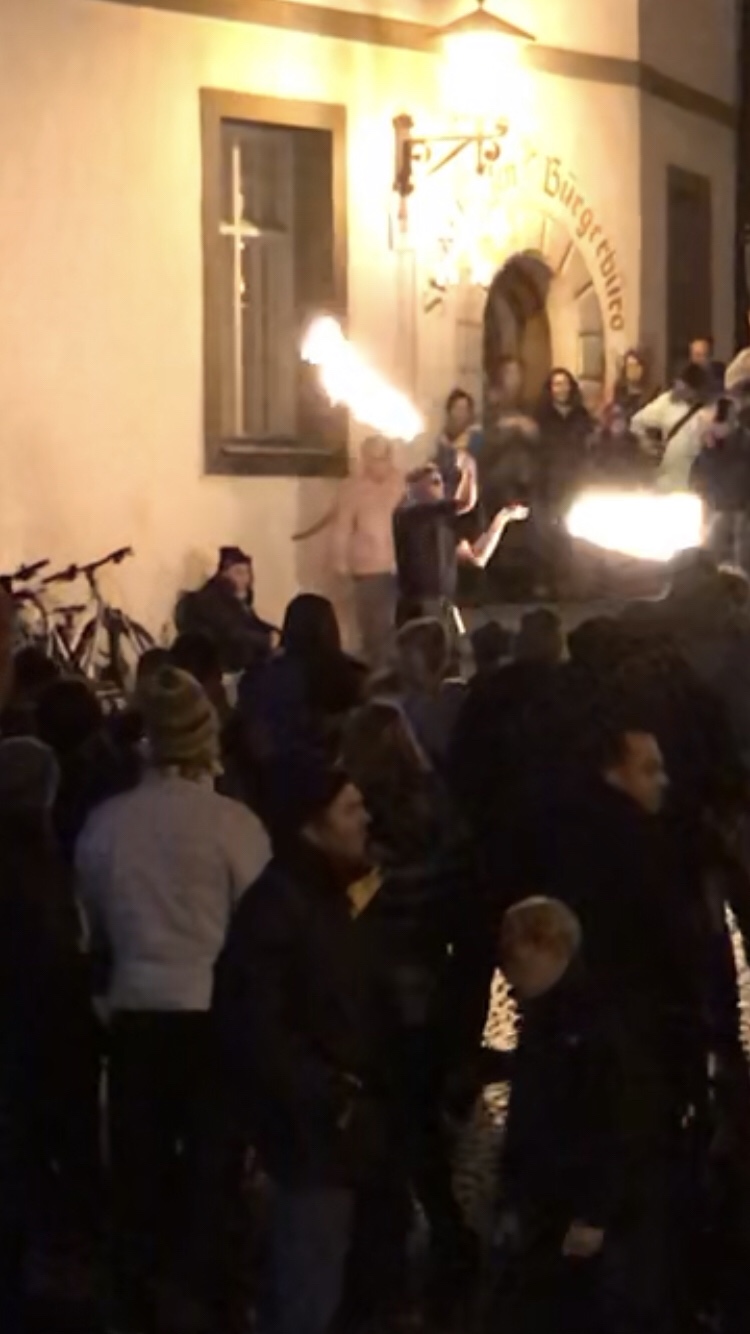 From the market we walked to the restaurant, Gasthaus Krone, where we were bibbed and had a fantastic meal.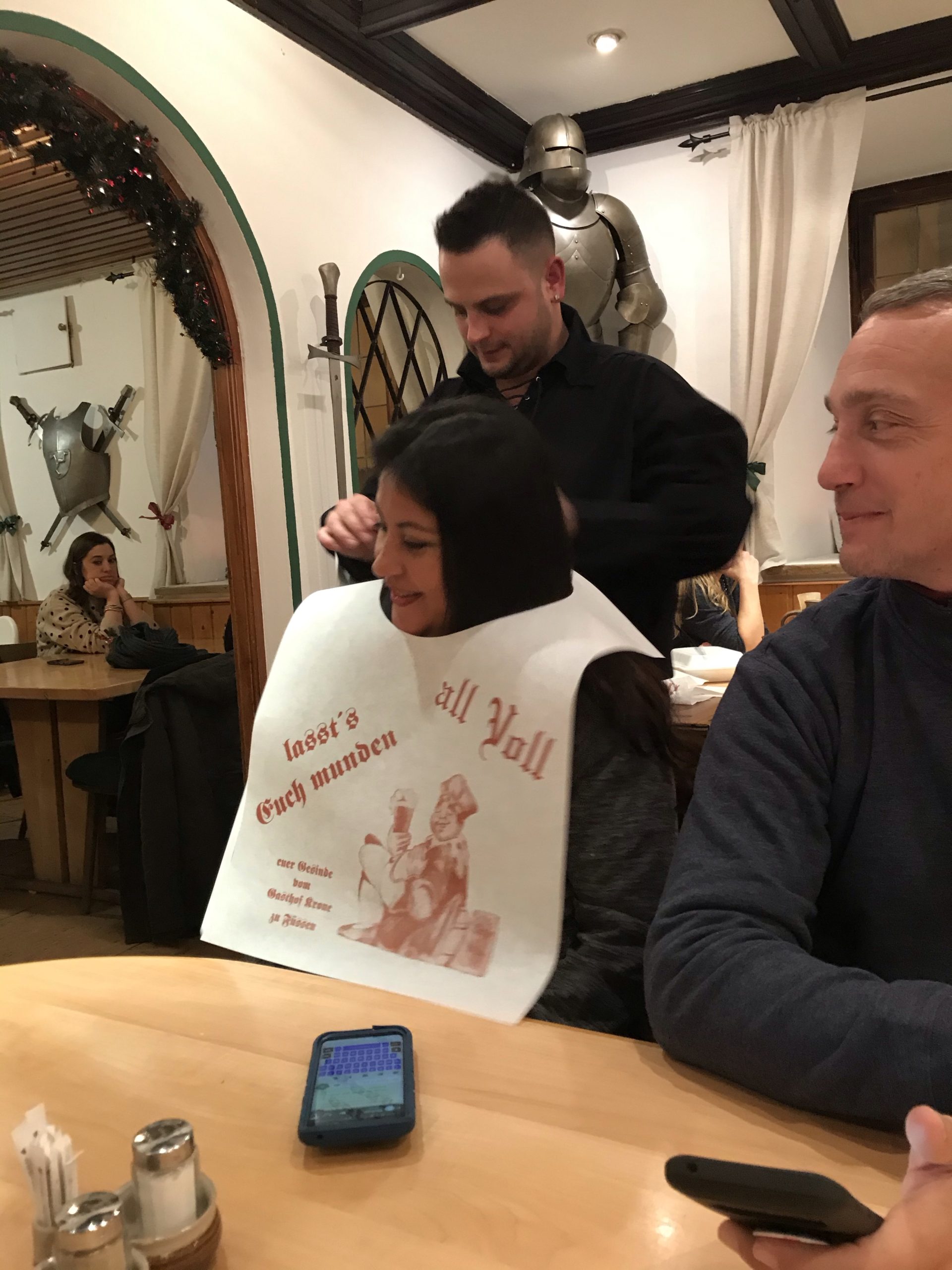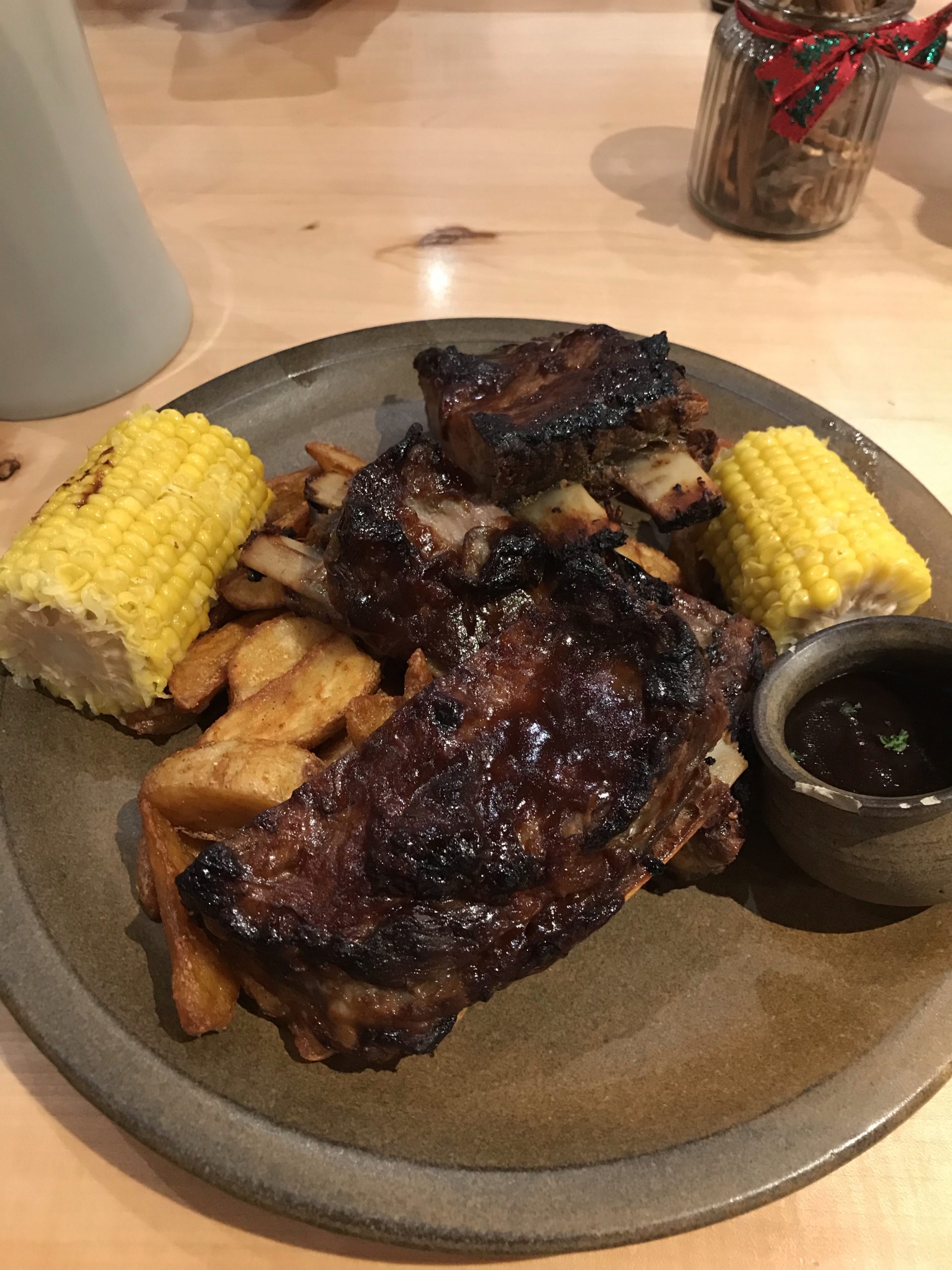 On the way back to the hotel, we had the opportunity to window shop a little. And I even picked up a Christmas present or two.
Then back to the hotel to settle in for a nice sleep before tackling tomorrow's Adventure…. Neuschwanstein, the Zugspitze and Garmisch-Partenkirchen.