Would saying that it was a FANTASTIC day seem a bit boastful? Well, it was!! It really was!
We got up early to get to Neuschwanstein early so breakfast started at 7 and we were off for the castle at 8. We arrived at 830 and there was already a big line at the ticket booth. But we scored 1045 tickets and decided we'd go up the mountain to the castle as soon as possible to be able to go to the Marienbrücke (Maria's Bridge) on the back side of the castle. The Bus wasn't operational but we did get a horse drawn carriage in pretty short order.
After a ride to the top, we decided we'd go right away to the top of the mountain and go to the Marienbrücke….. after we took a few pictures.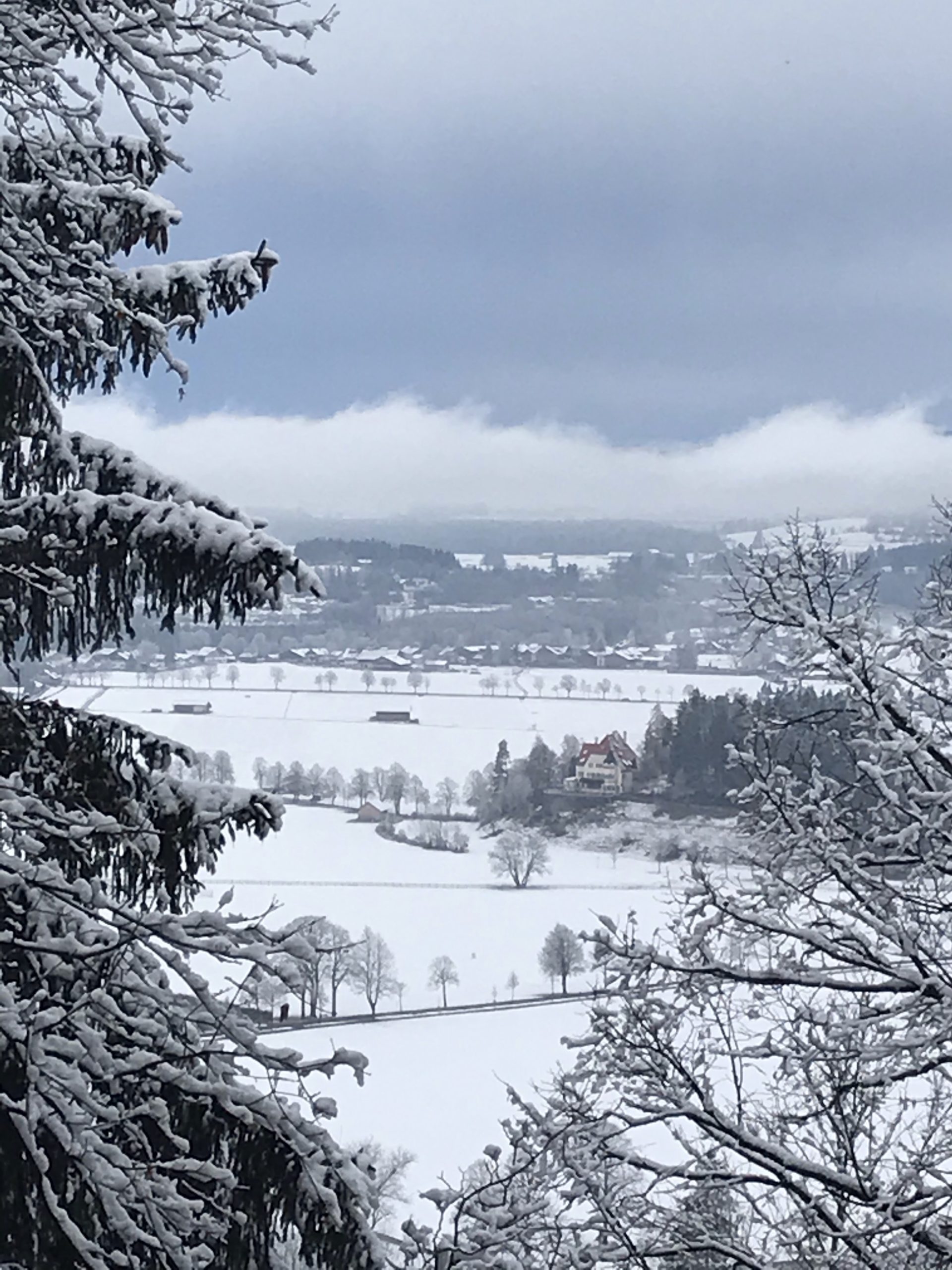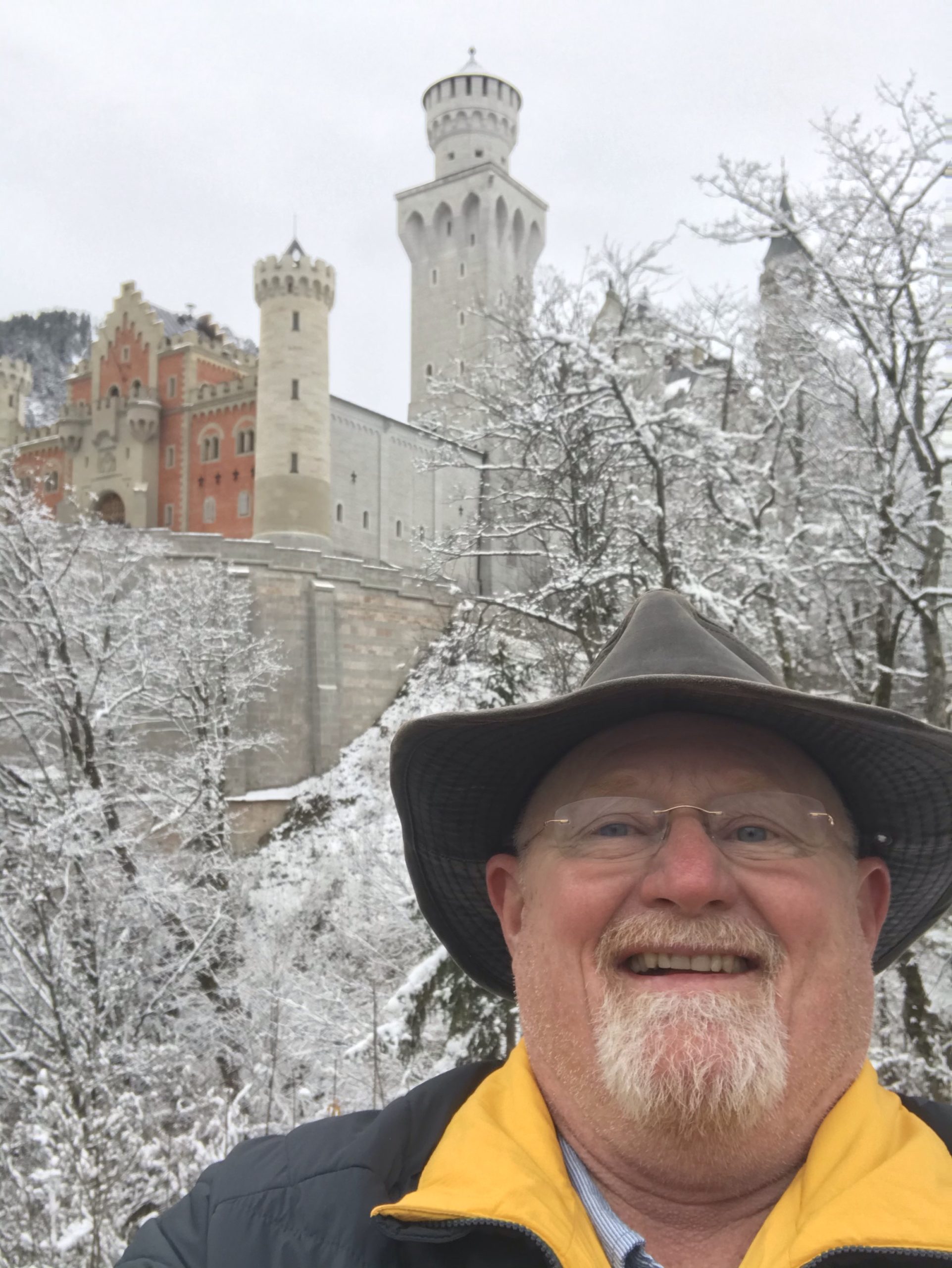 But what did we see when we got up to the trail to the Bridge??? This sign….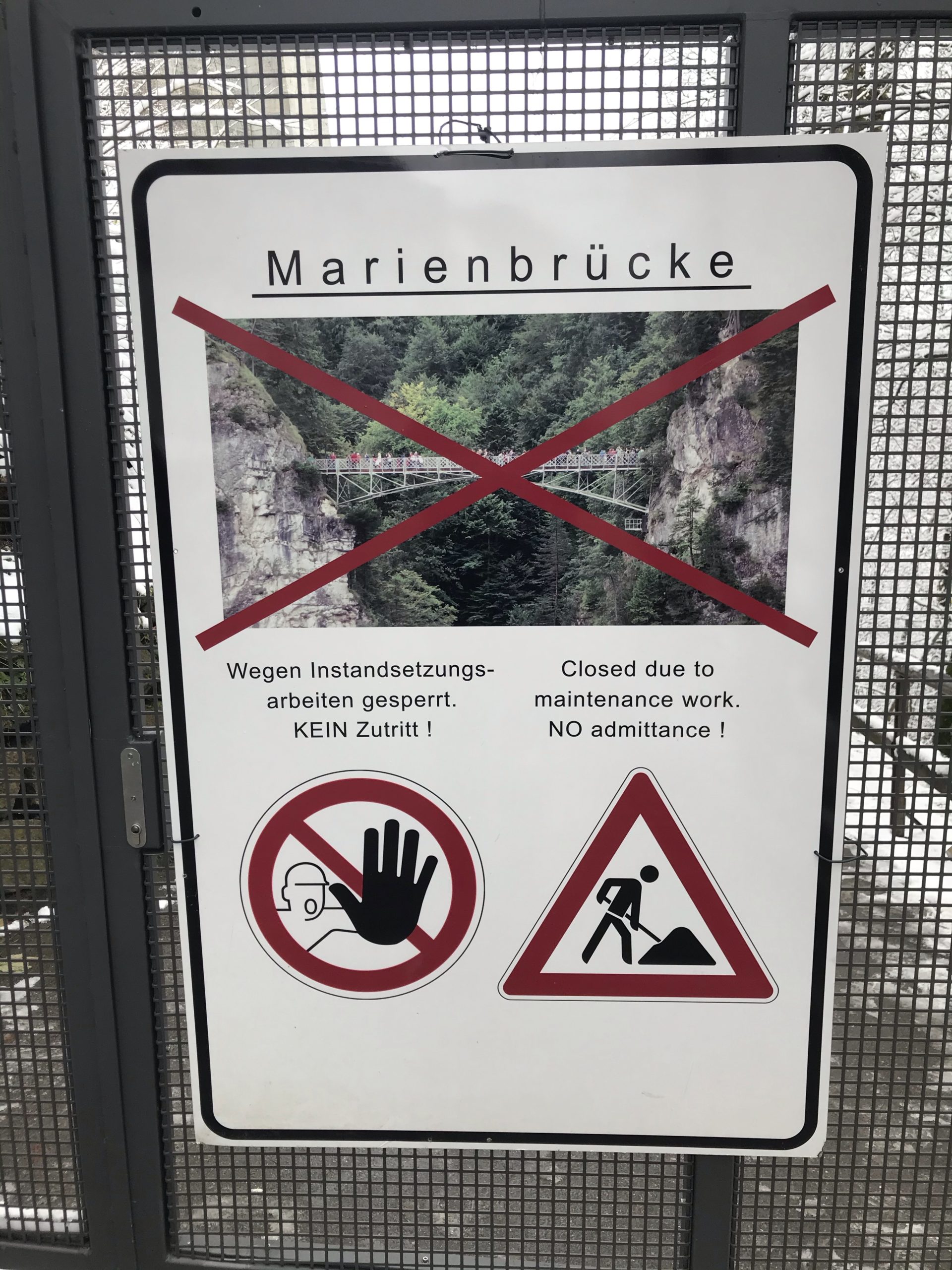 The big Red X pretty much tells the story. The trail was closed and we had an hour to kill before our tour. So we wandered around a bit and took some photos….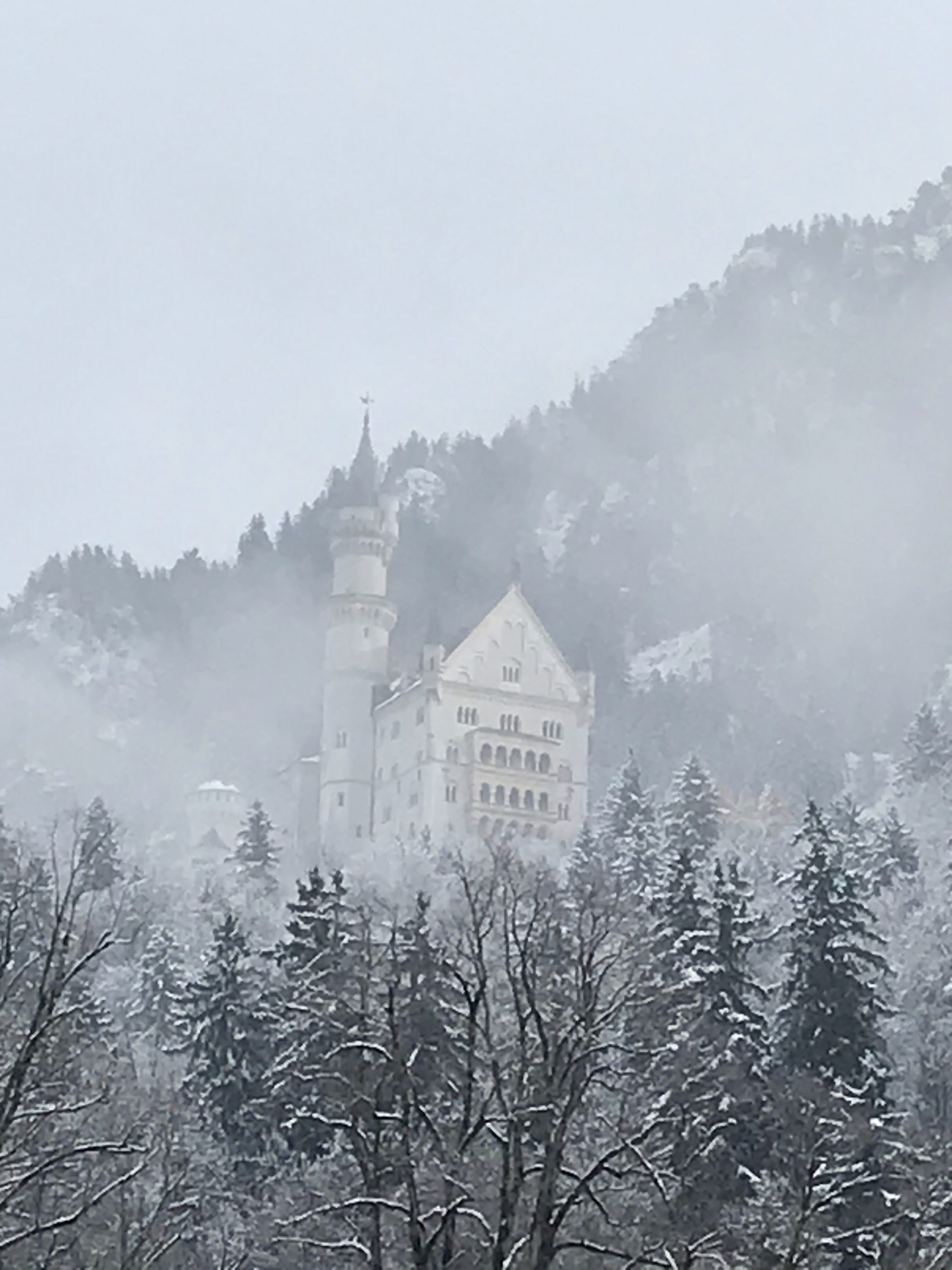 Looking up from the valley floor…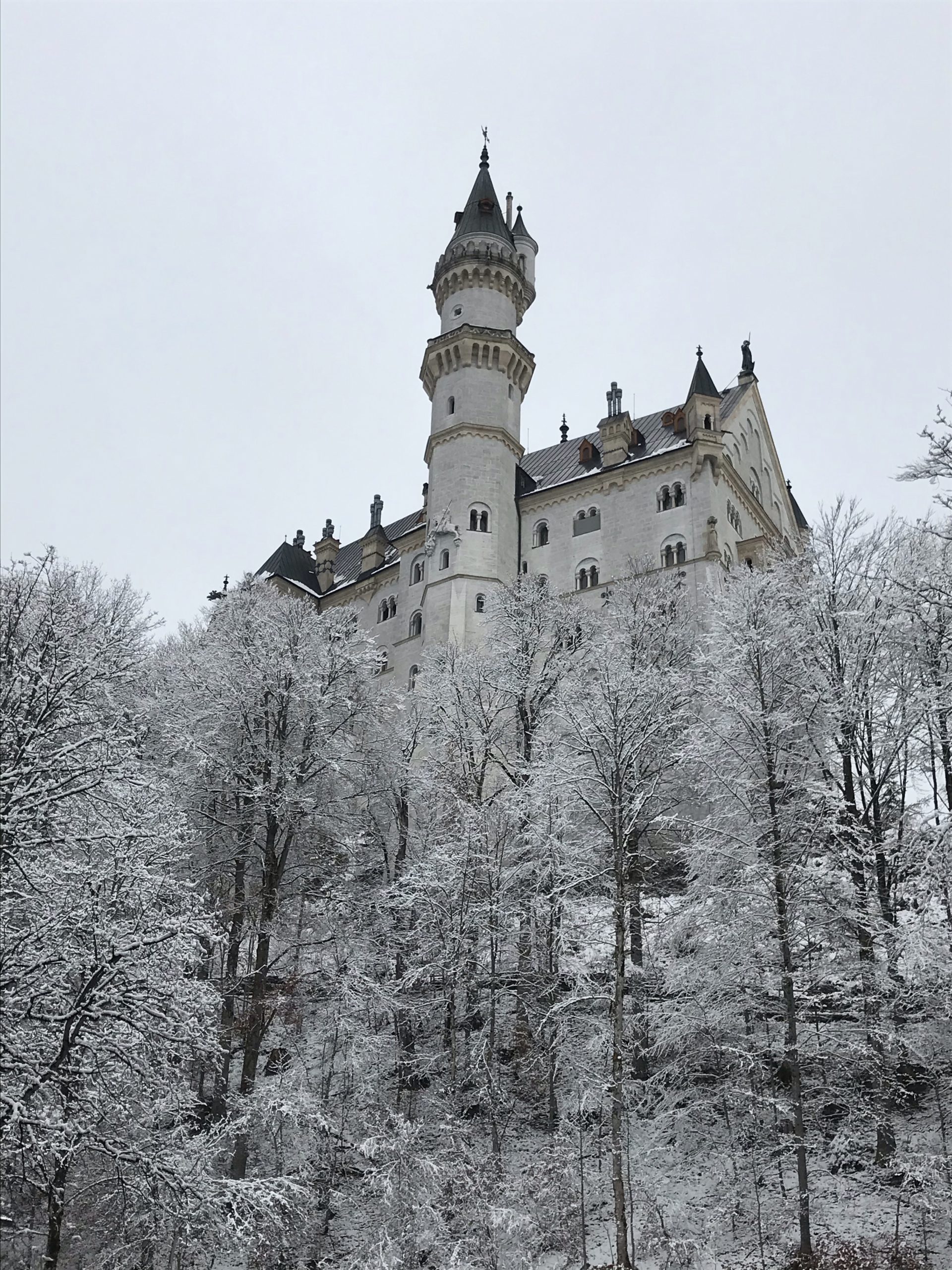 From below the castle…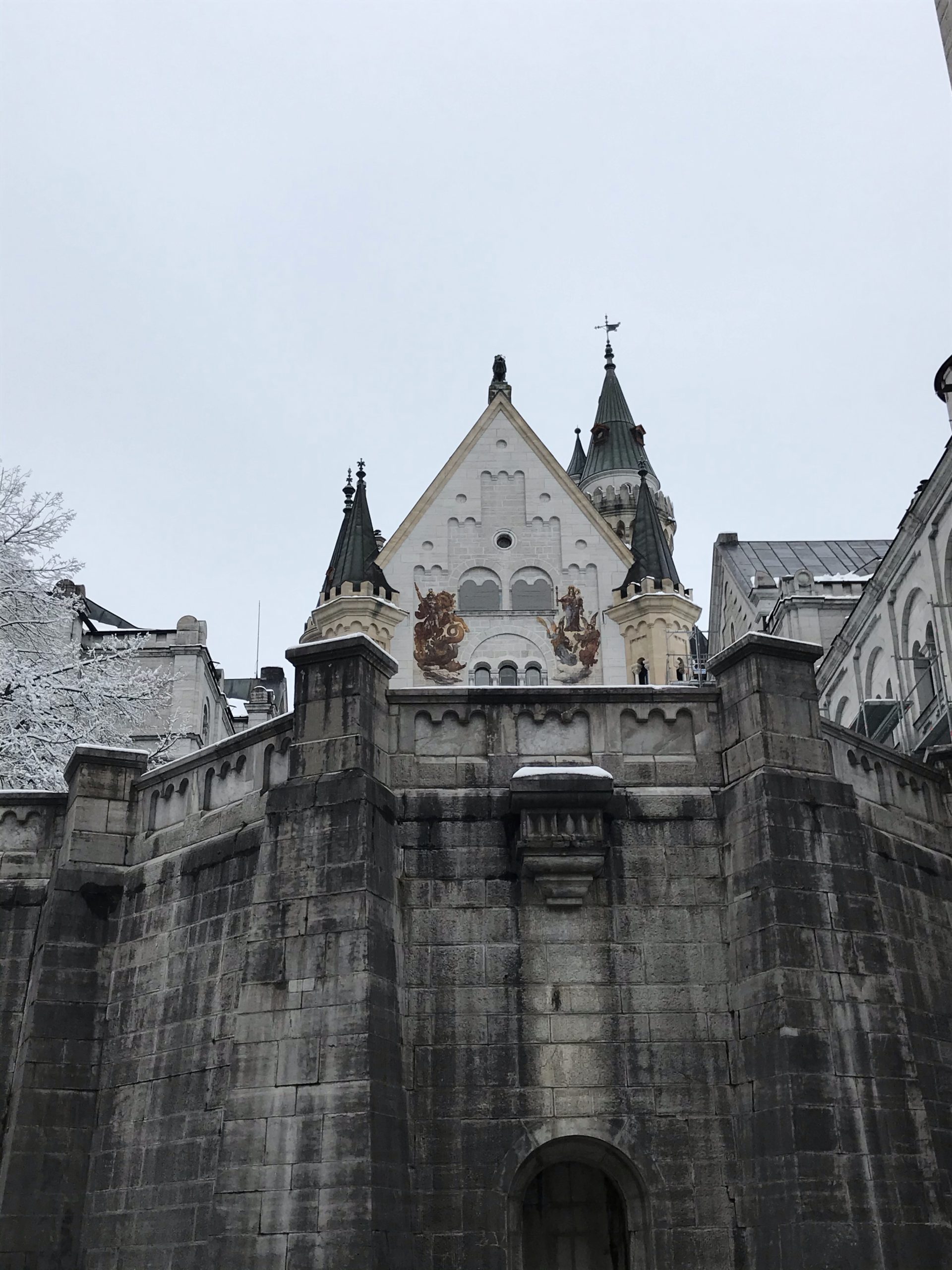 From below the entry of the Castle…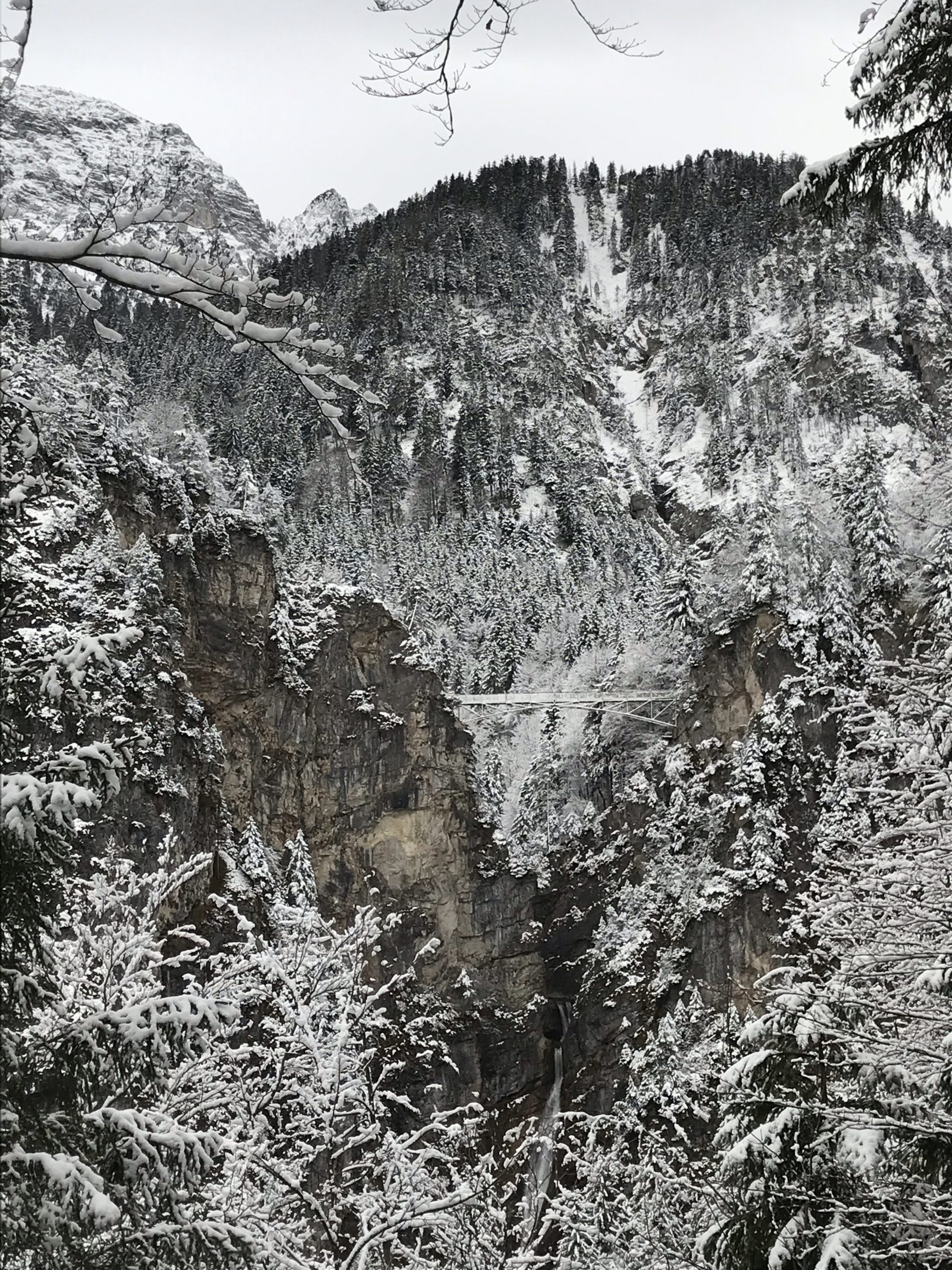 The Marienbrücke…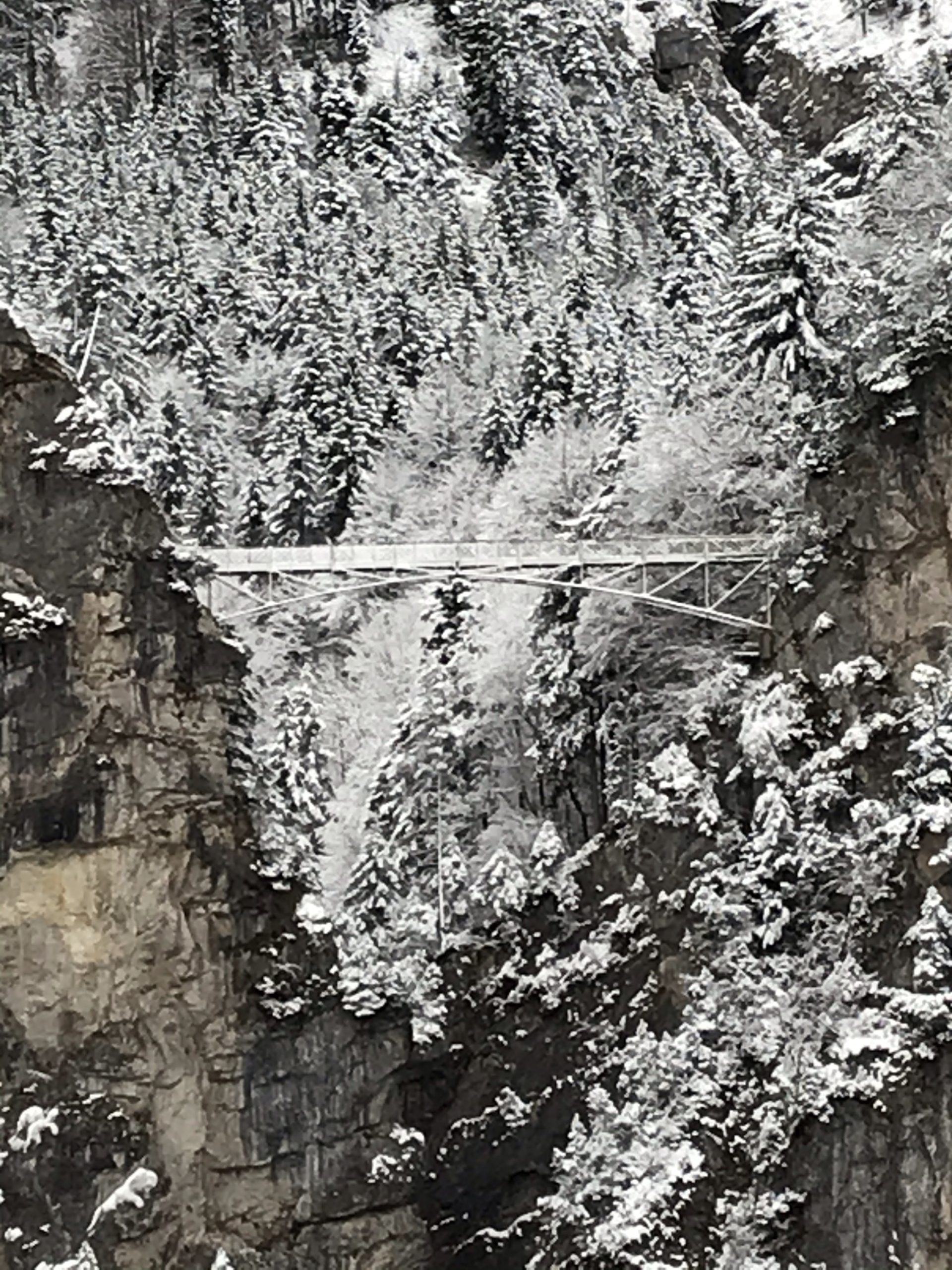 Zoomed in….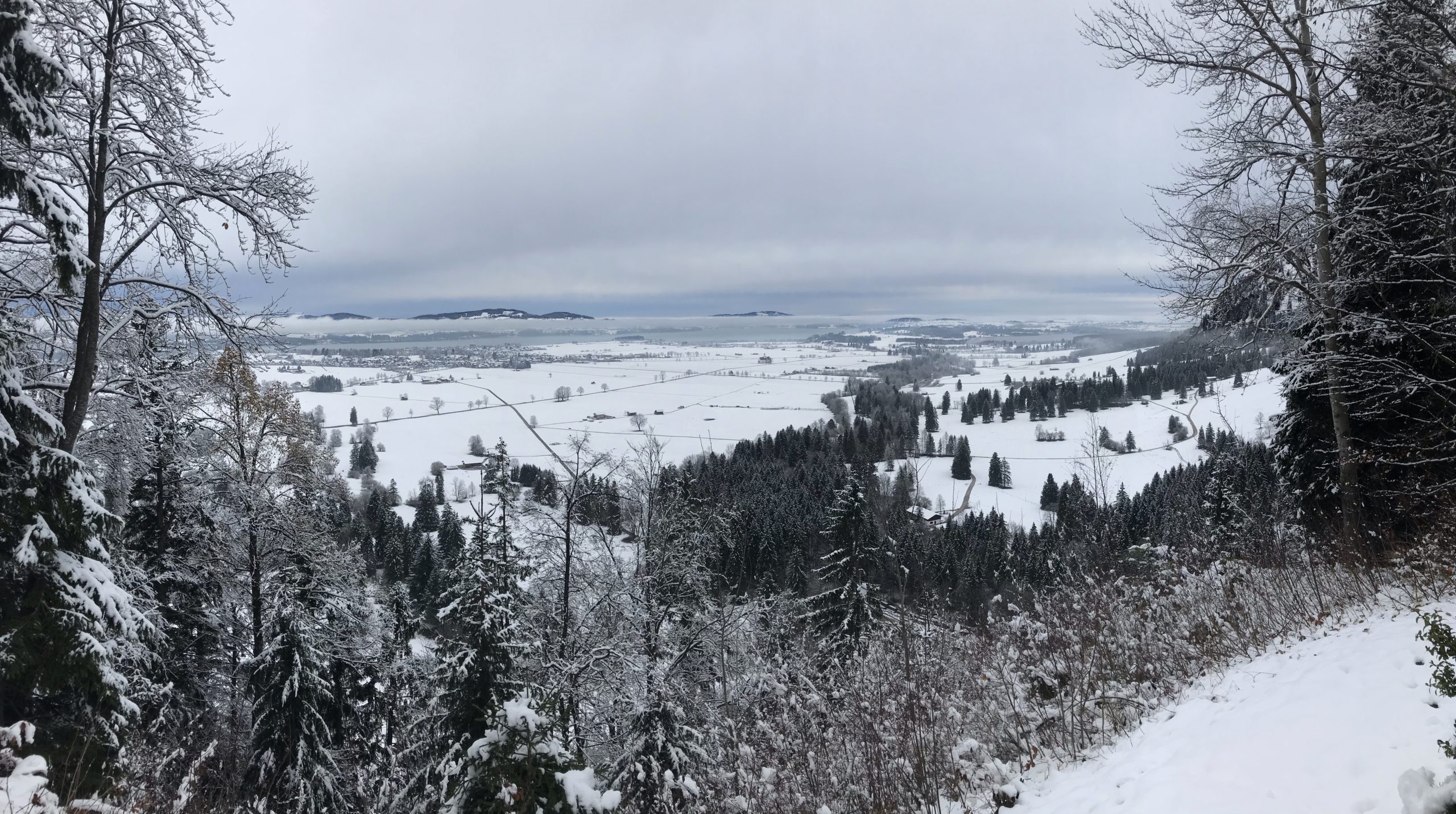 and a view over the valley floor….
The Castle was, as always, spectacular! As I tour, I'm always listening Wagnerian Operas play in my head. Unfortunately. It's usually accompanied by images of Bugs and Elmer….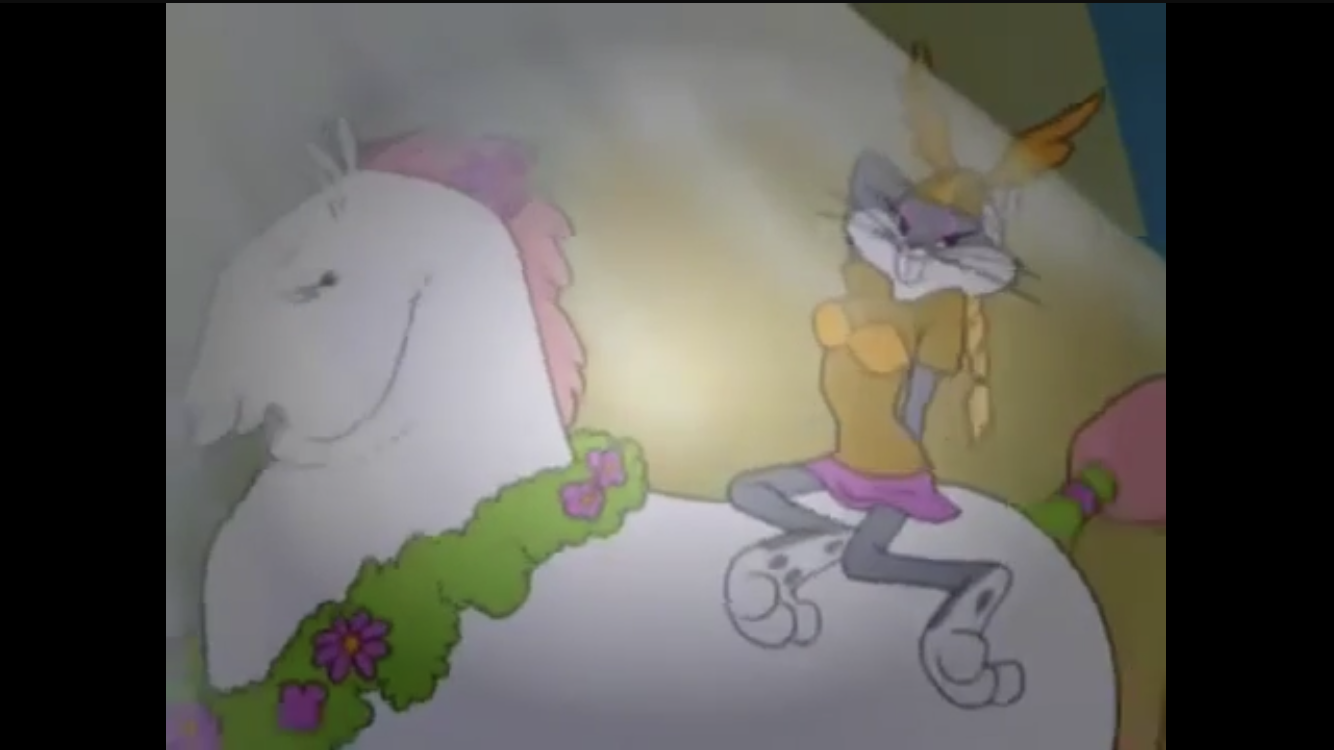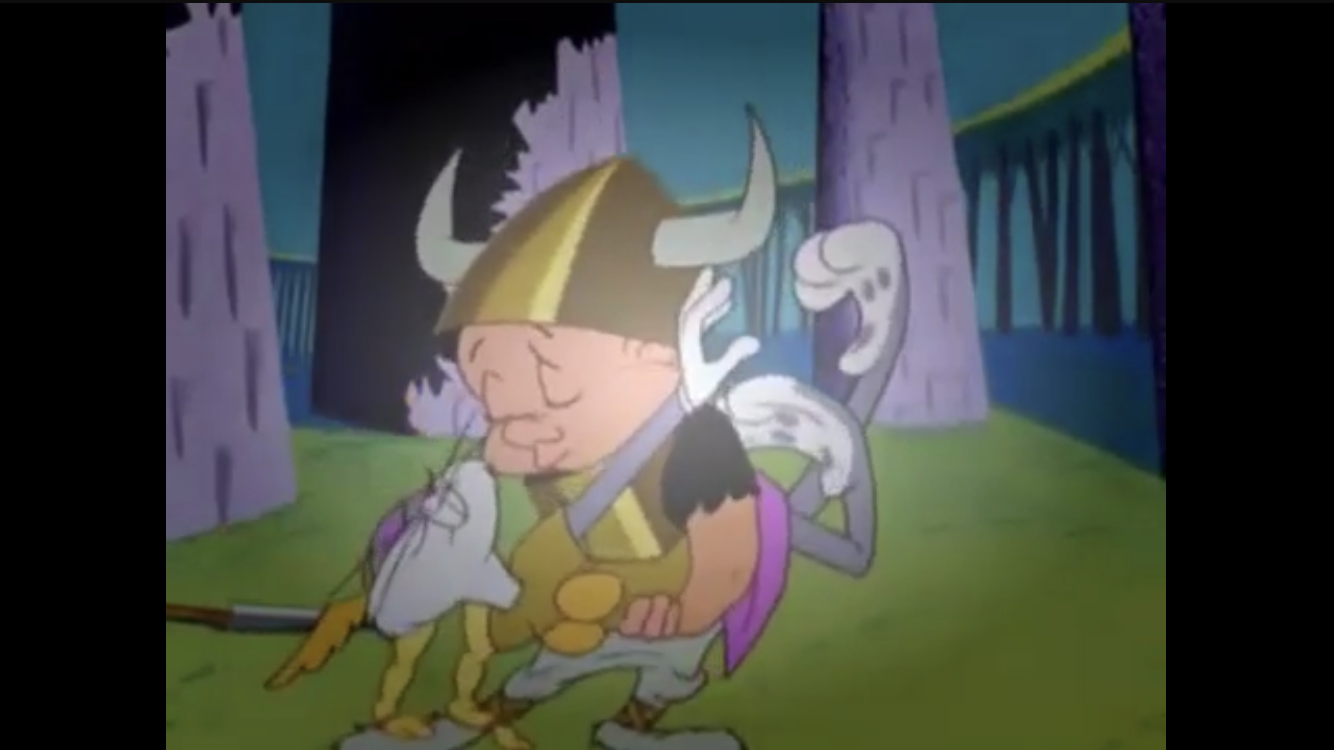 https://www.dailymotion.com/video/x2vbbh3
It was wonderful! 'Nuff said.
After the castle, we headed for Garmisch-Partenkirchen and the Zugspitze. The weather looked iffy as we headed out but on arrival, the clouds had dissipated and a chance at going up was in order!! So we got tickets and got on the brand new Sielbahn (cable car) up the mountain.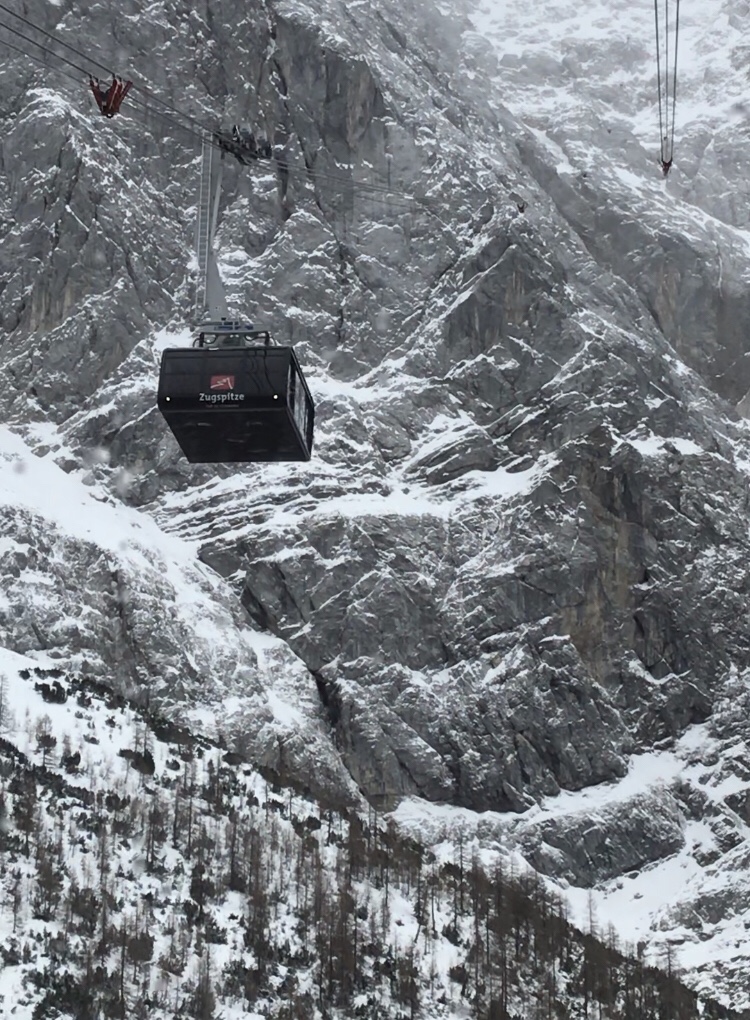 At the top, it was windy 9722′ above sea level. But the views were spectacular!!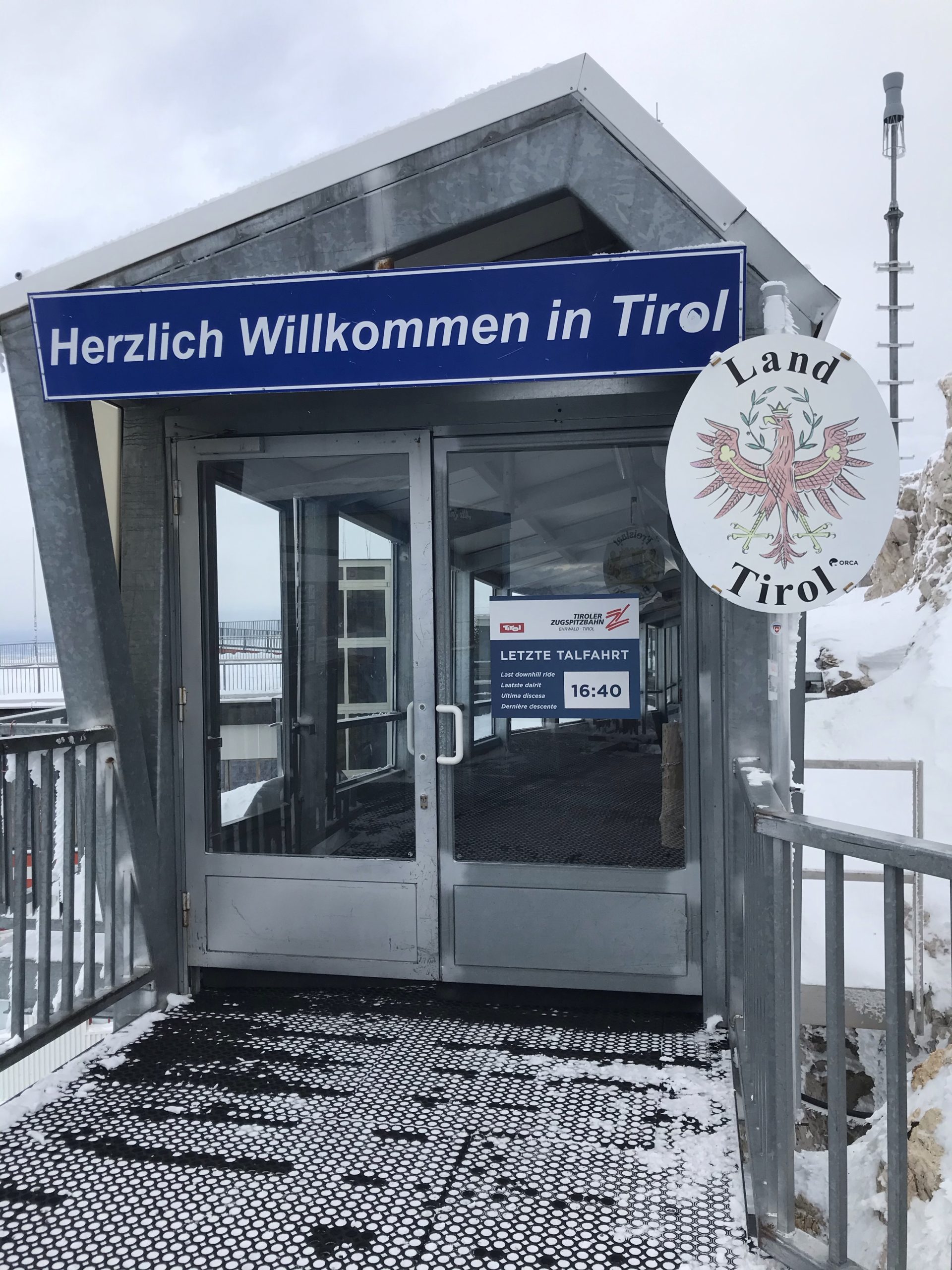 Crossing into Austria at the top….
Austria….
And back into Bavaria….
After a drink and resting a bit, we headed back down to the base of the mountain, our Van and a trip to the Hotel Königshof in Garmisch. After quickly checking in and dropping our bags, we headed to the Garmish Christmas Market.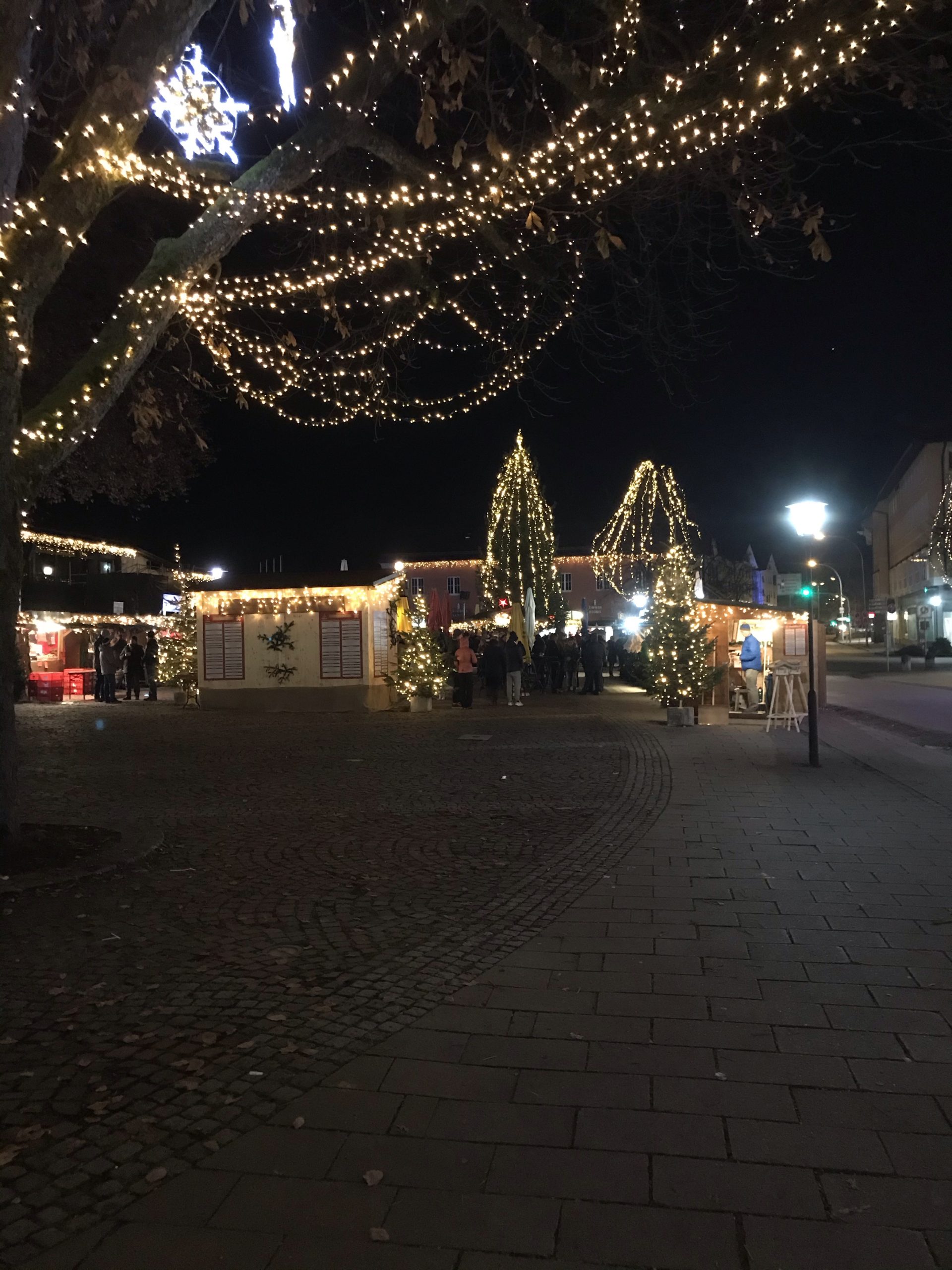 Our group got in some well deserved retail therapy before we went for a great dinner. Then it was back to the hotel to rest for tomorrow's Adventure!!