Sorry for today's late post! Today was our trip from Garmisch to Regensburg. 2:30 ride on the autobahn…. long ride, traffic slowdowns. But we made it!!
So what did we do? Well, we drove on the Autobahn…. some of the ladies wanted me to drive fast (I only went 150 km/hr (93 mph)). And we were being passed like we were standing still!!
We drove north on the Autobahn….. Some of you have been wondering where we are. Here's a map…. We stay primarily in Bavaria and Baden-Württemberg on this tour, the southern most two states of Germany. Tomorrow, we'll leave southern Bavaria and go to my favorite area of Germany…. to northern Bavaria and an area called Franconia. Franconia was ceded to Bavaria in the early 1800's by Napoleon. But it has an ancient history. Personally, I think it is also the most wonderful part of Germany. Franconia is a little bit like Texas…. ask a Franconian and they'll tell you it's the best place in the whole world! I'm pretty positive that the Germans who settled Texas must have come from Franconia. They just seem to be a lot alike!!
Tomorrow we'll head to Nürnburg. It's a bigger town and home to one of the biggest Christmas Markets in Germany.
But let's talk a little more about today…. we bypassed Munich and went to Donaustauf where the Walhalla is located. It's a monument to the famous Germans of history and sits high up above the Danube River.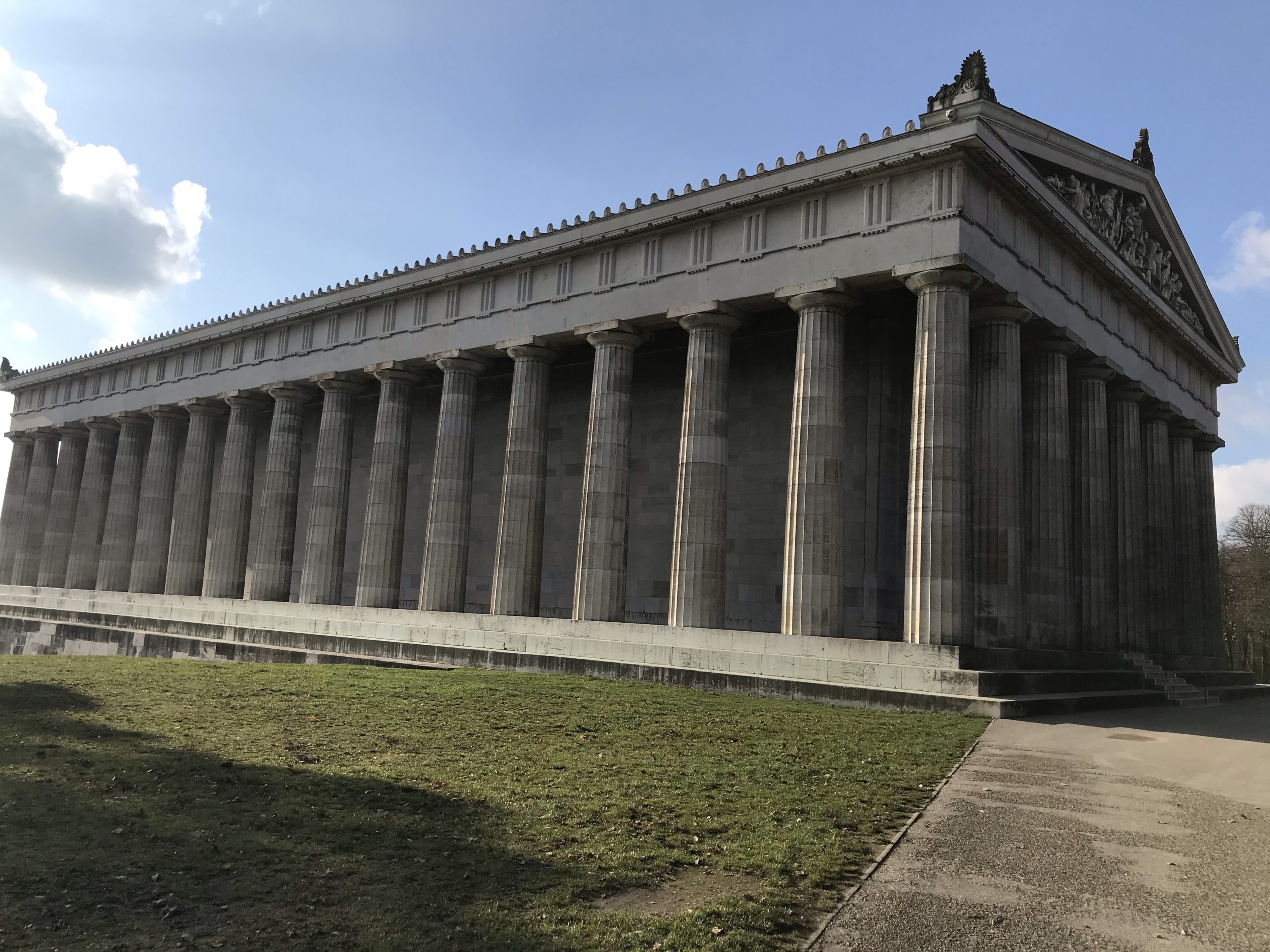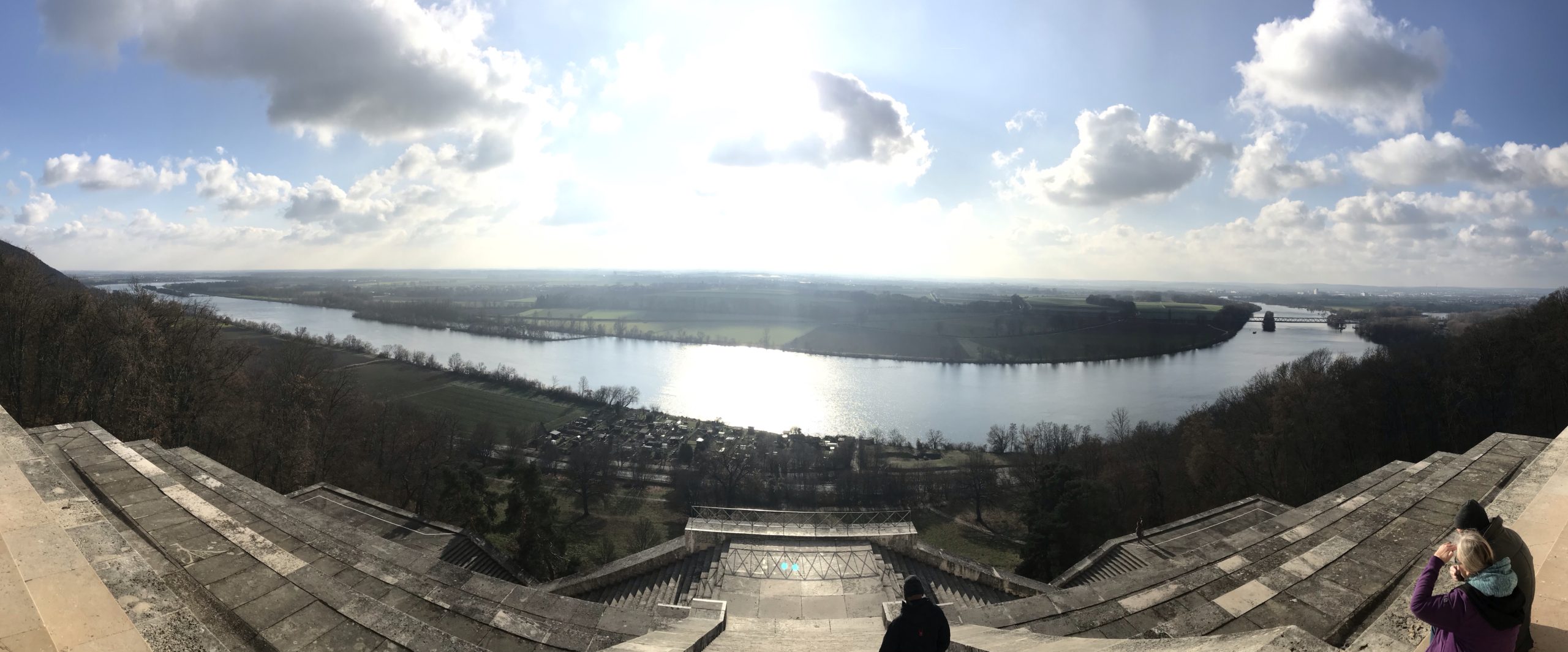 From there, we went to Regensburg. Regensburg is a lovely city. Sitting beside the Danube River, the old city center is fun to stroll. After checking in to our hotel, we walked the short distance to the Wurstkuchl, said to be the oldest continuously operating restaurant in the world (since the 1100's).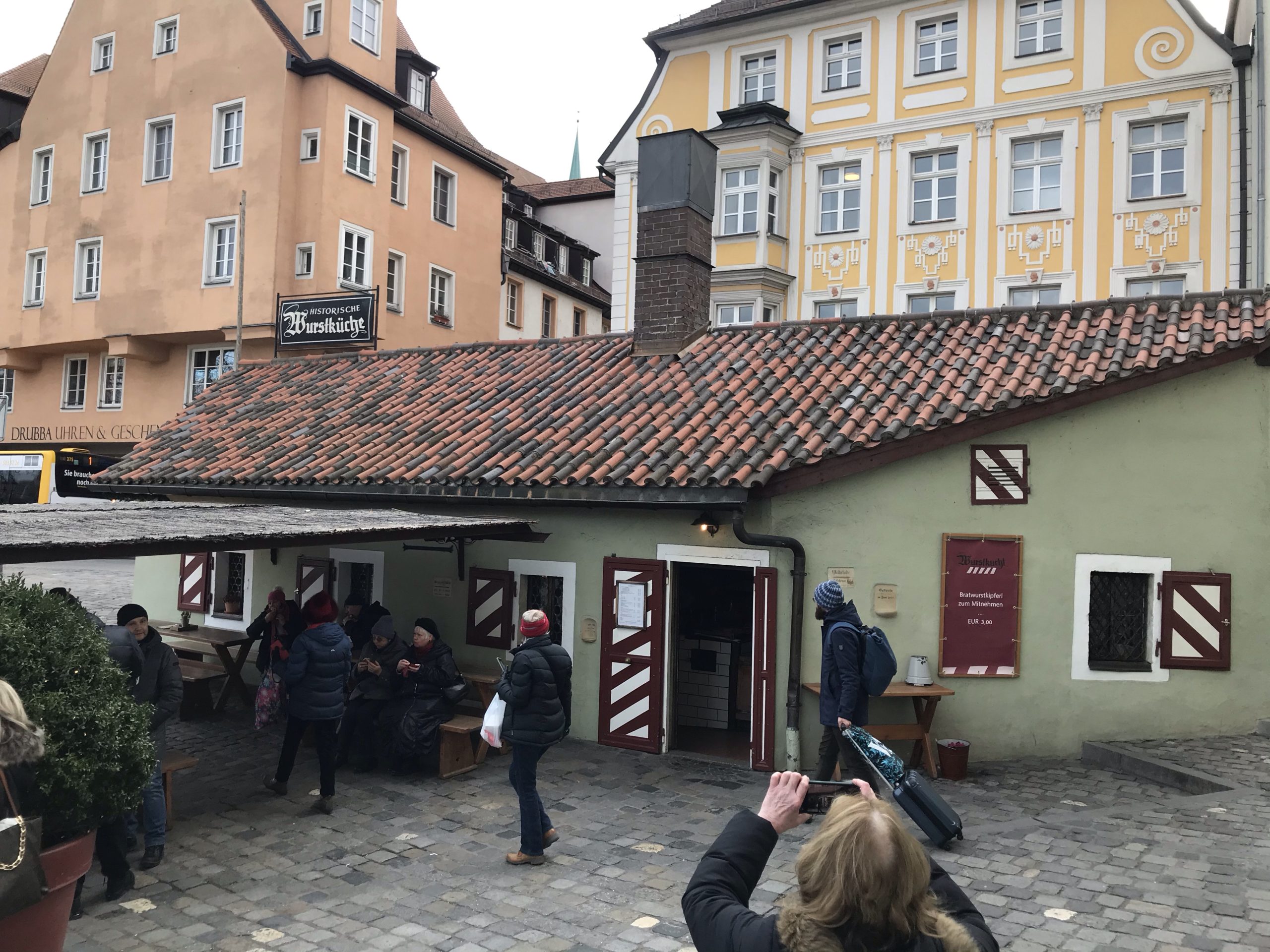 After a great lunch of bratwurst….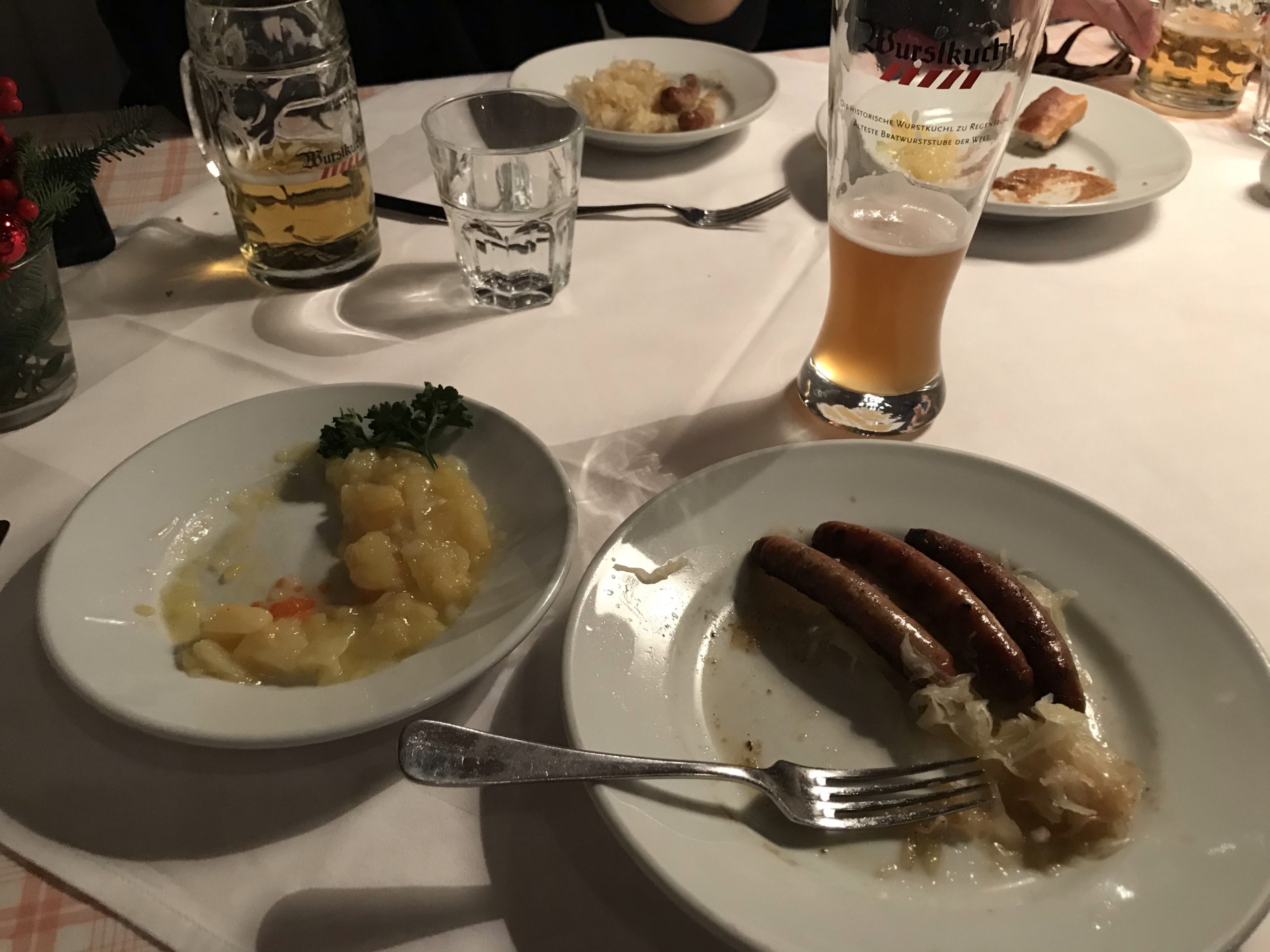 We went on and visited the Cathedral .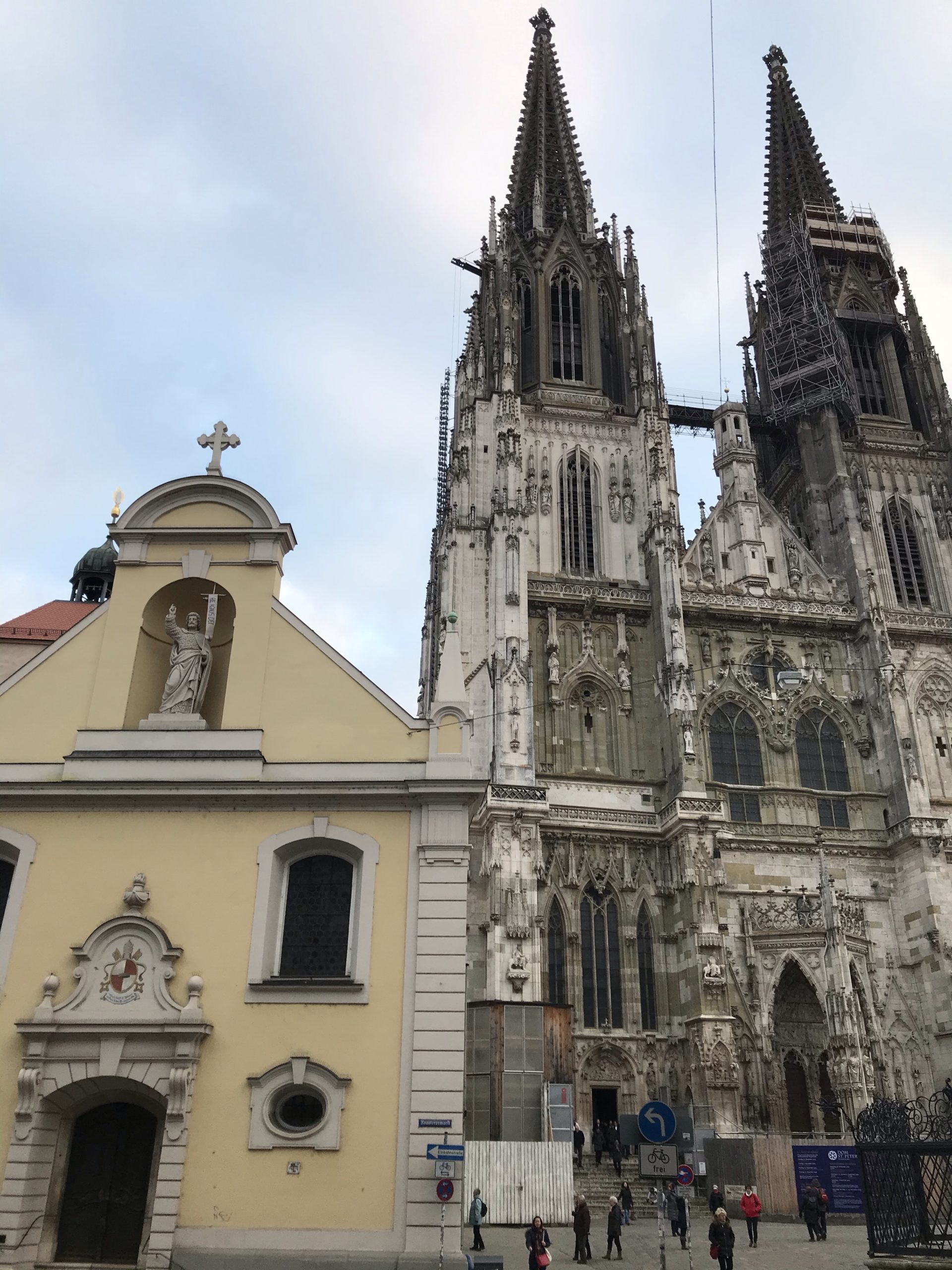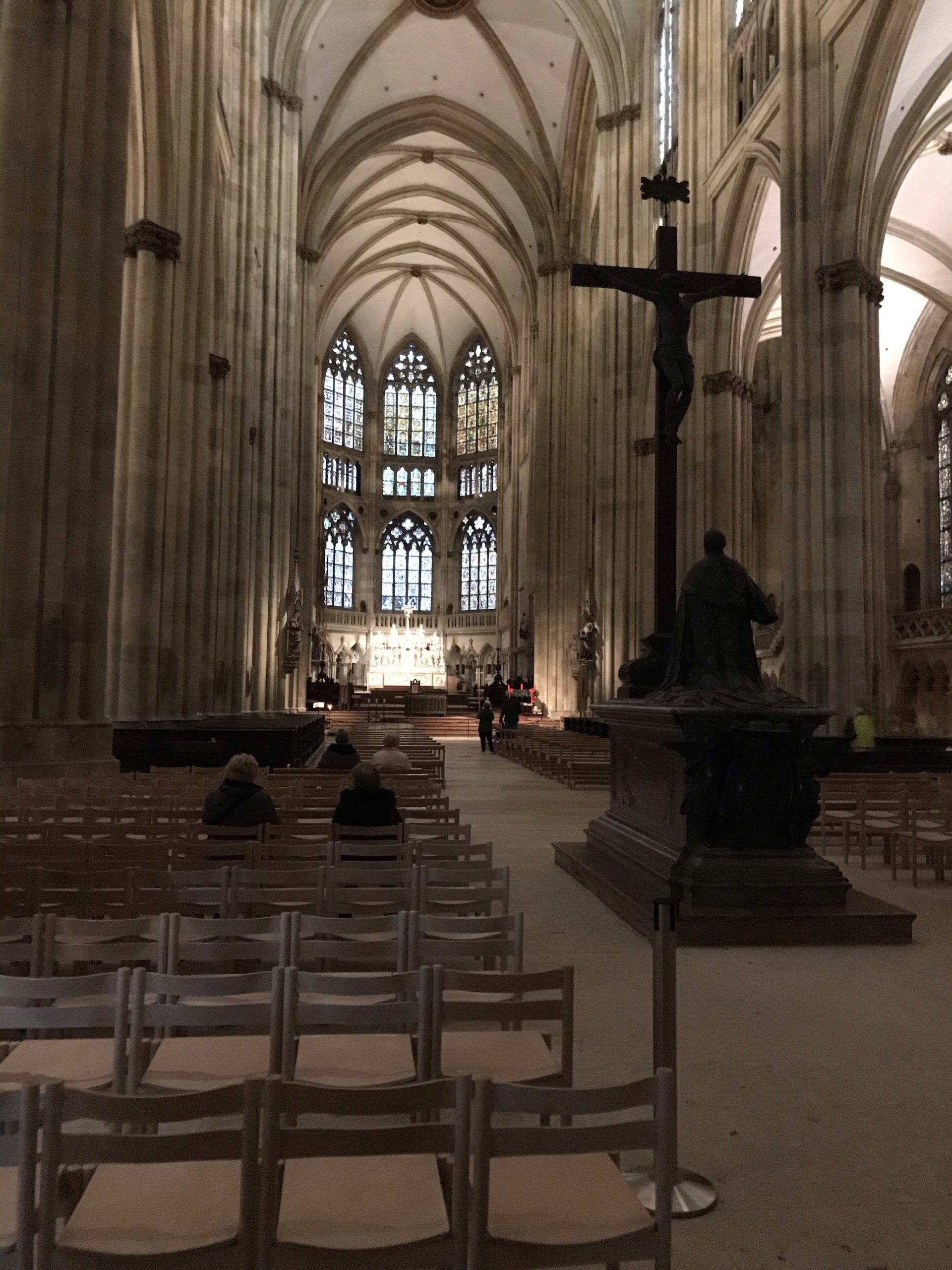 After a little break, we set out for the Christmas Market at the palace of Thurn and Taxis. This is a truly magical market!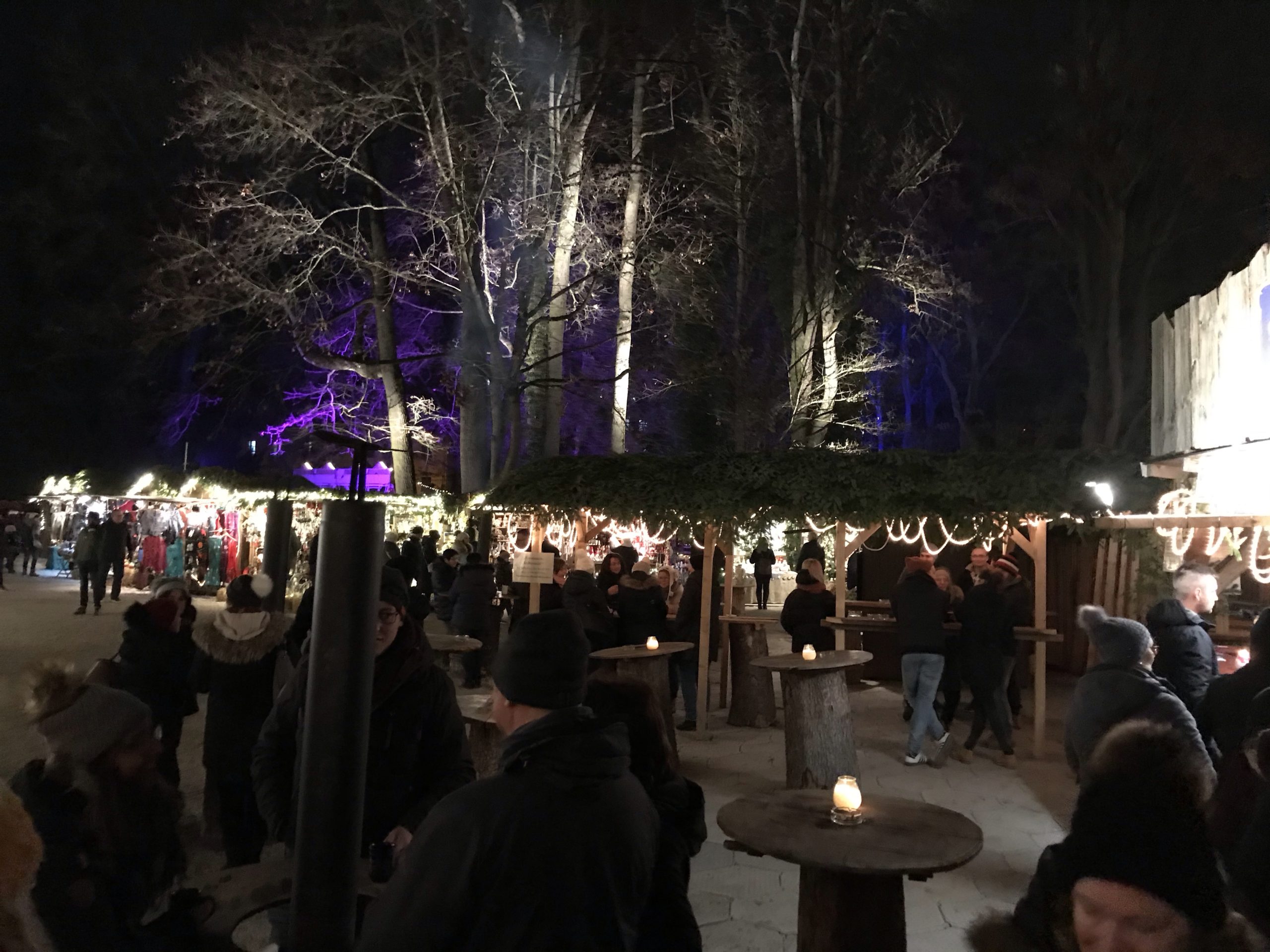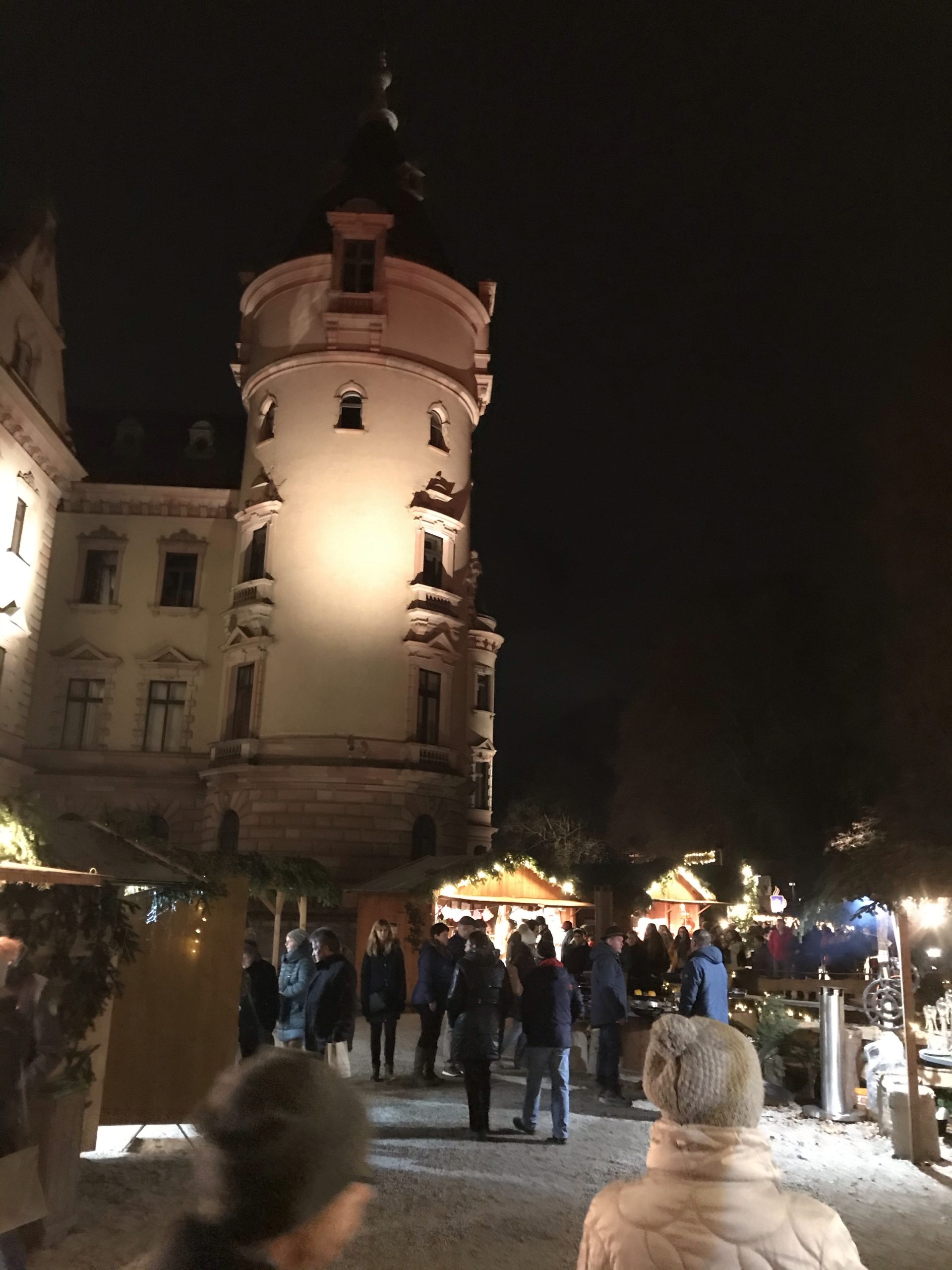 And the best food at any market can be found at this one!! After a wonderful evening, we returned to the hotel for a good night's sleep!
Tomorrow… on to Nürnberg!