Nürnberg!! This is the big one! The biggest Market on our tour and so much more!! Churches, Castle and Wall, Art History, Architecture, History…. enough to interest anyone! And did I mention food and bier? Yup, you can find it here!!
The largest city in Franconia (a part of Bavaria), Nürnberg, along with neighboring Erlangen and Fürth, has a population of 1.3 million. And while it has a long history of famous people and things, it is likely known best for an infamous legacy… being the home of the Nazi party during the 1930's until the fall of Nazi Germany in 1945.
One of the things that is available to those interested in history is a trip to the Documentation Center where the rise of the evil that was Nazi Germany is documented. No praise here… this museum if you will… is to remind people of Man's inhumanity to Man. Very sobering indeed. Here are a few photos of the Center….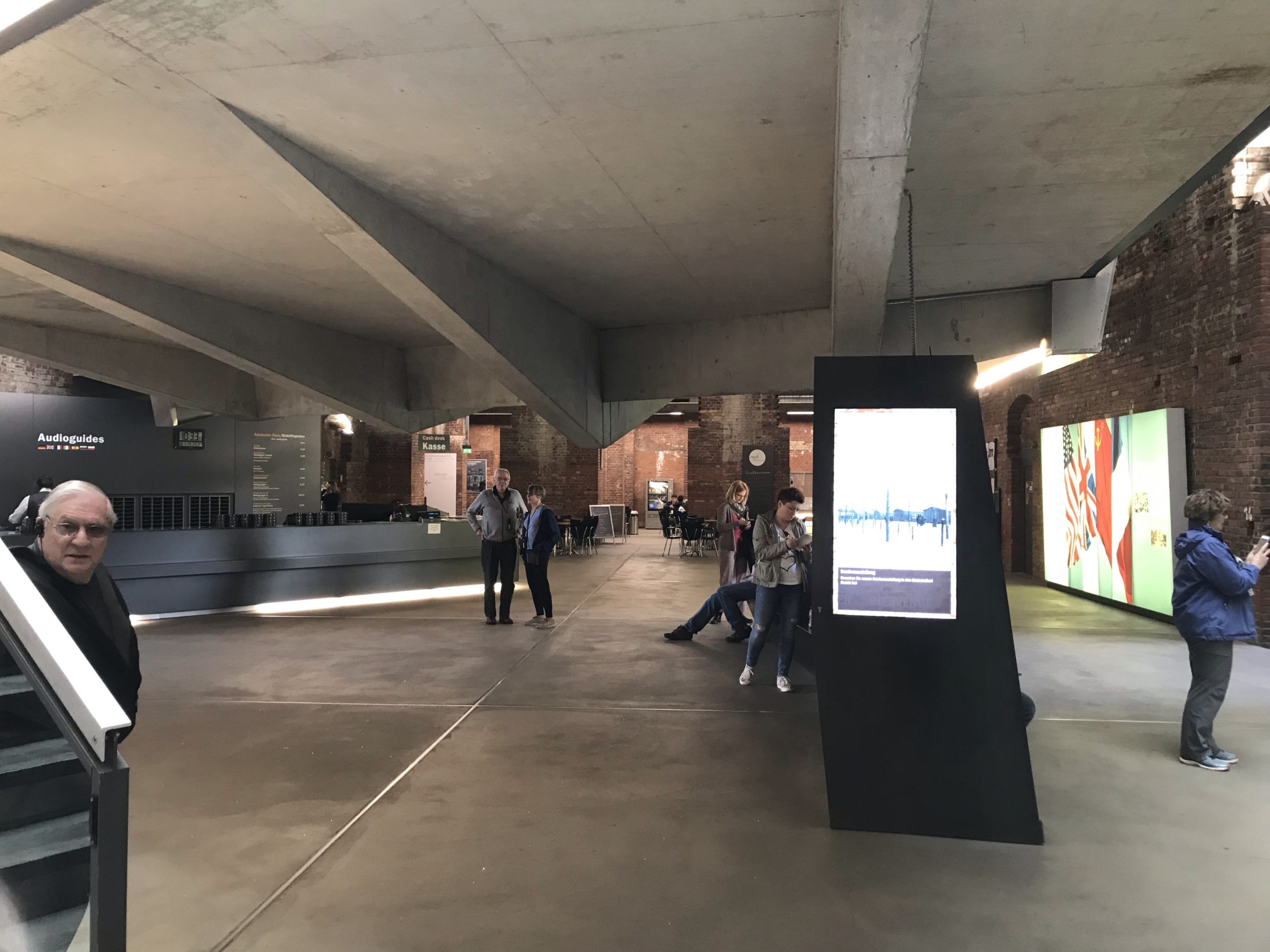 Inside the Documentation Center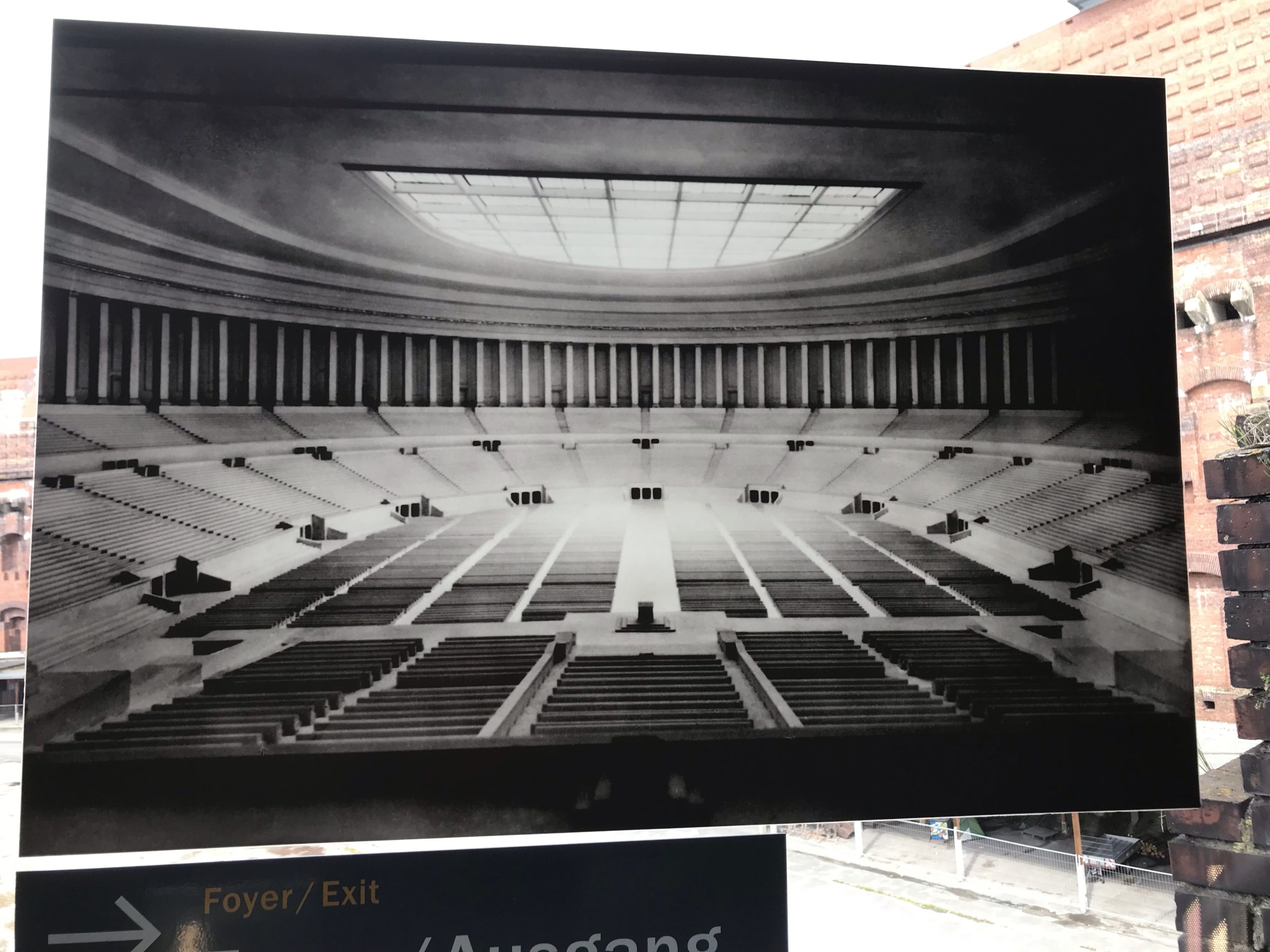 A view of the proposed Congress Hall

Where the Hall would have been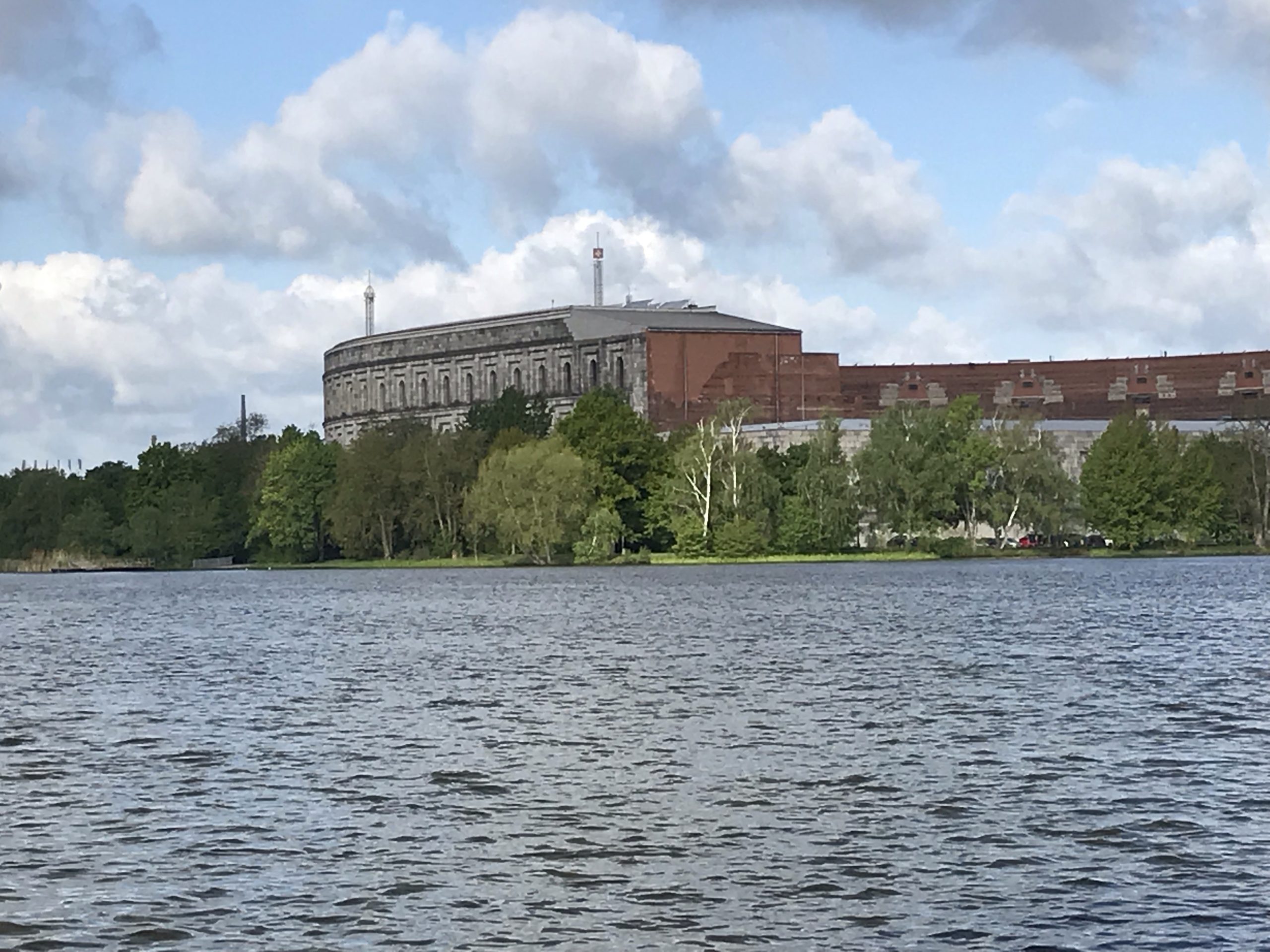 Looking back towards the Congress Hall and Documentation Center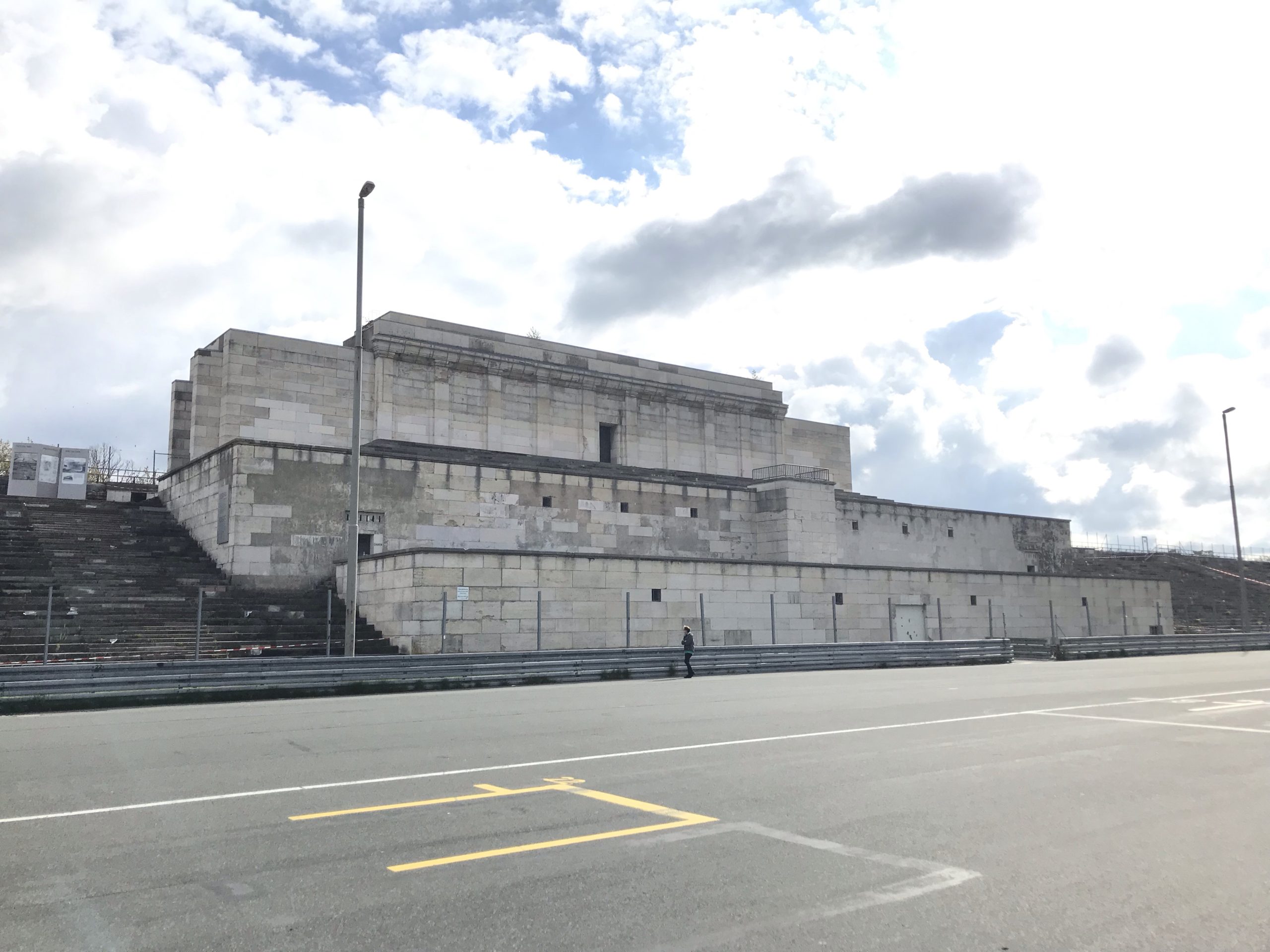 The viewing platform at the Parade Grounds.
Also a high point in my book is the area around the Dürer House and the City Wall. One thing there is a bronze statue of a nightmarish version of Dürer's Rabbit.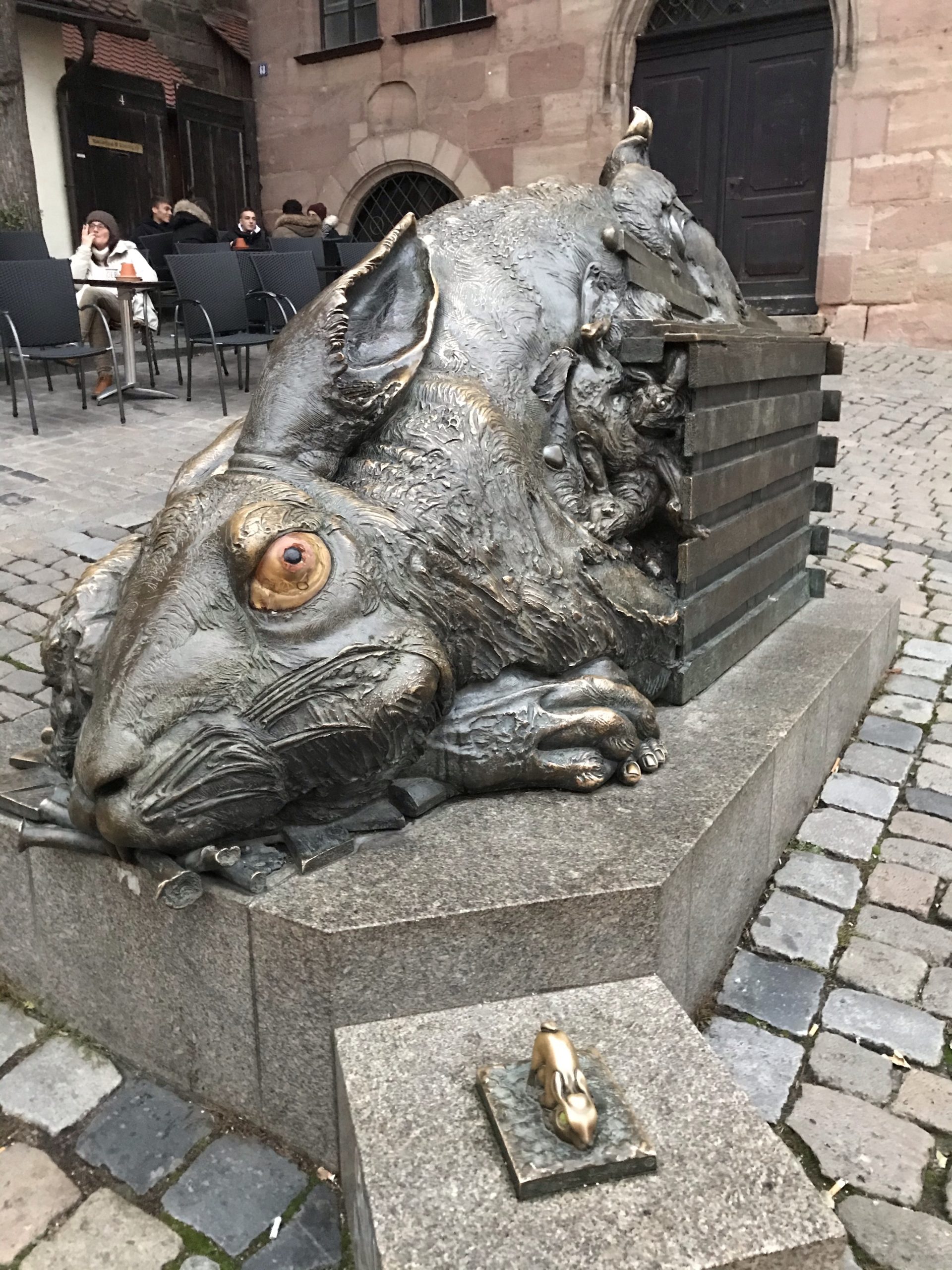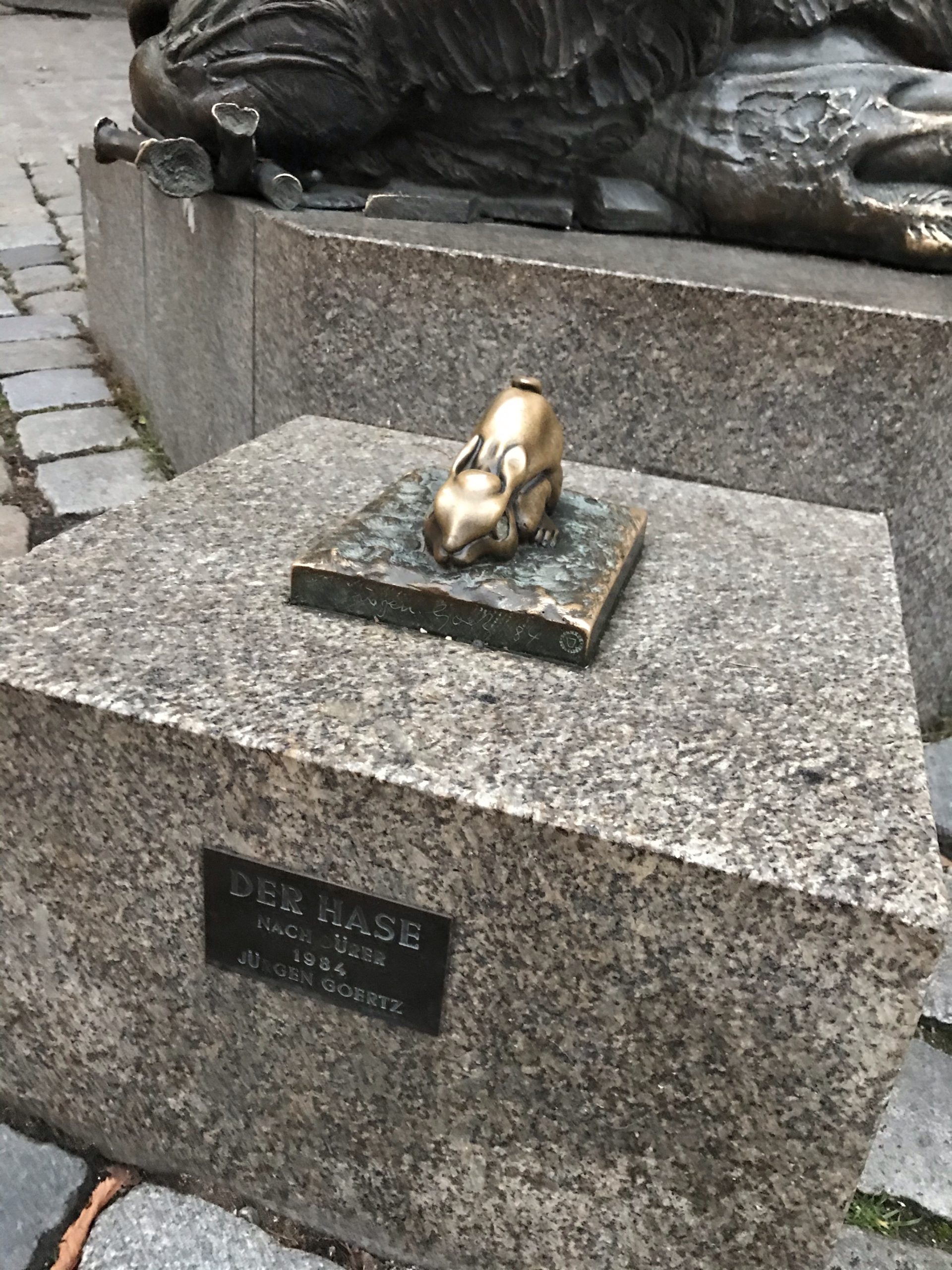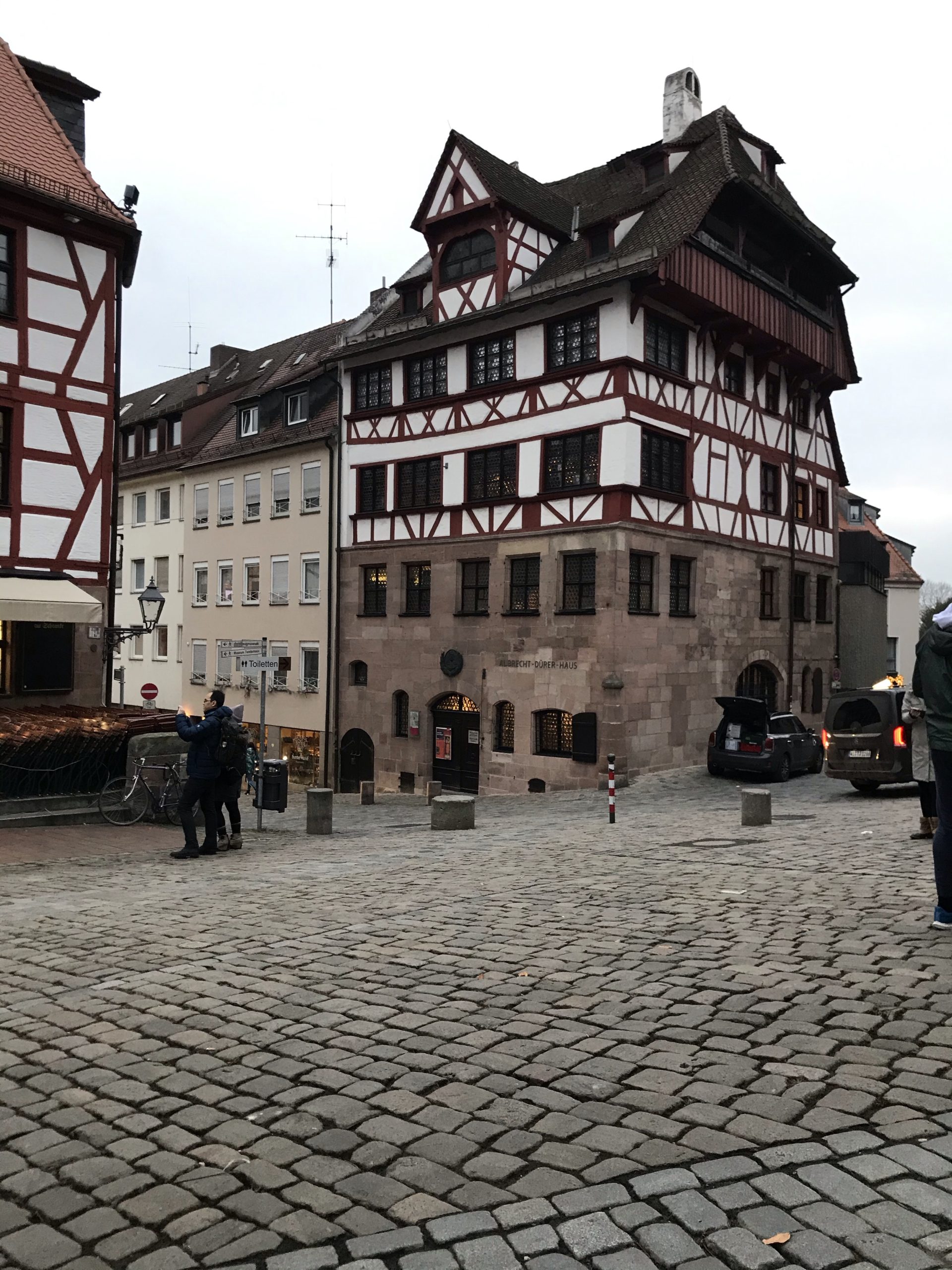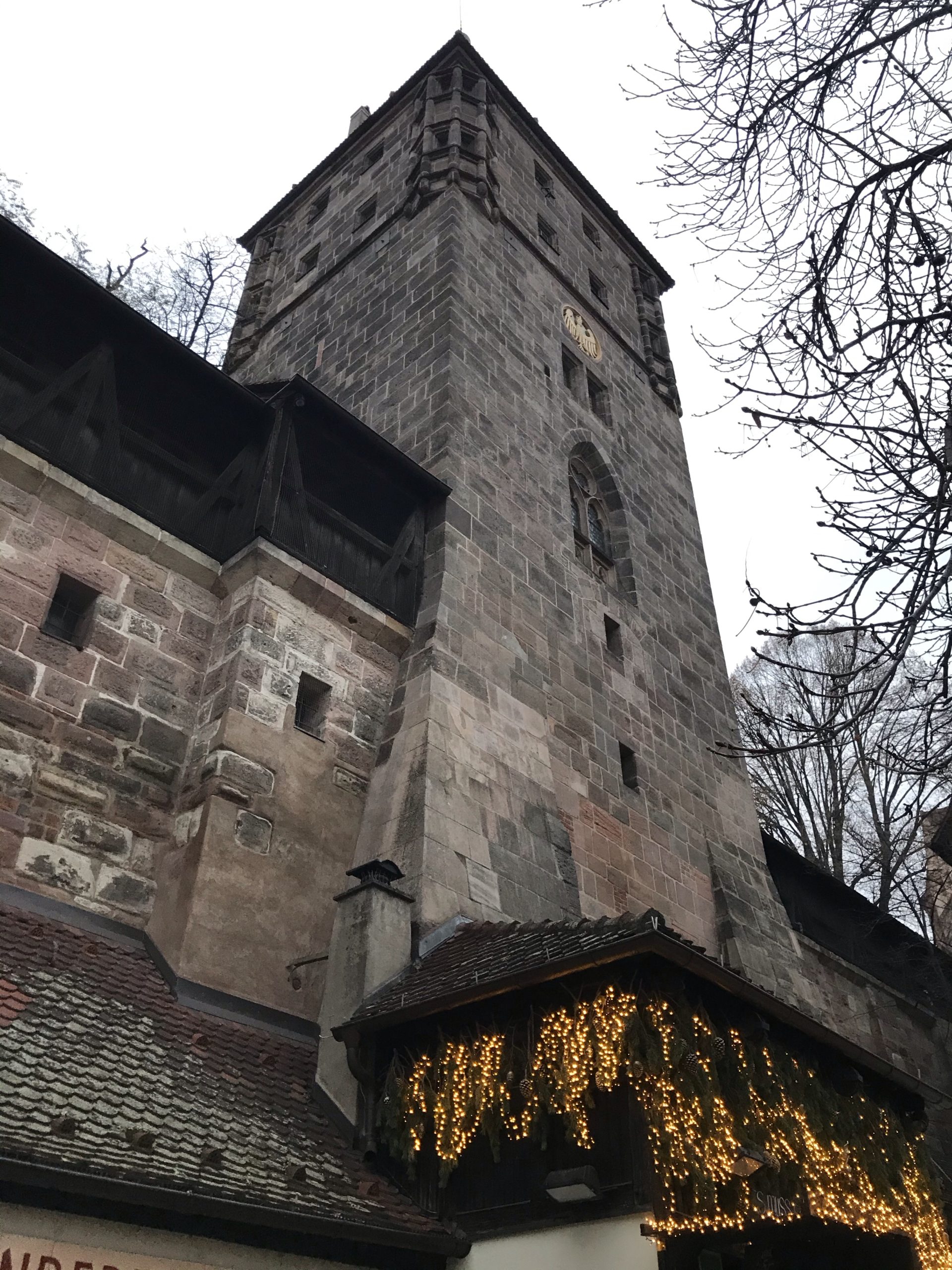 And the Marktplatz…. with the Frauenkirche at the head of the marketplace, the Nürnburger Weihnachtsmarkt is a sight to see!!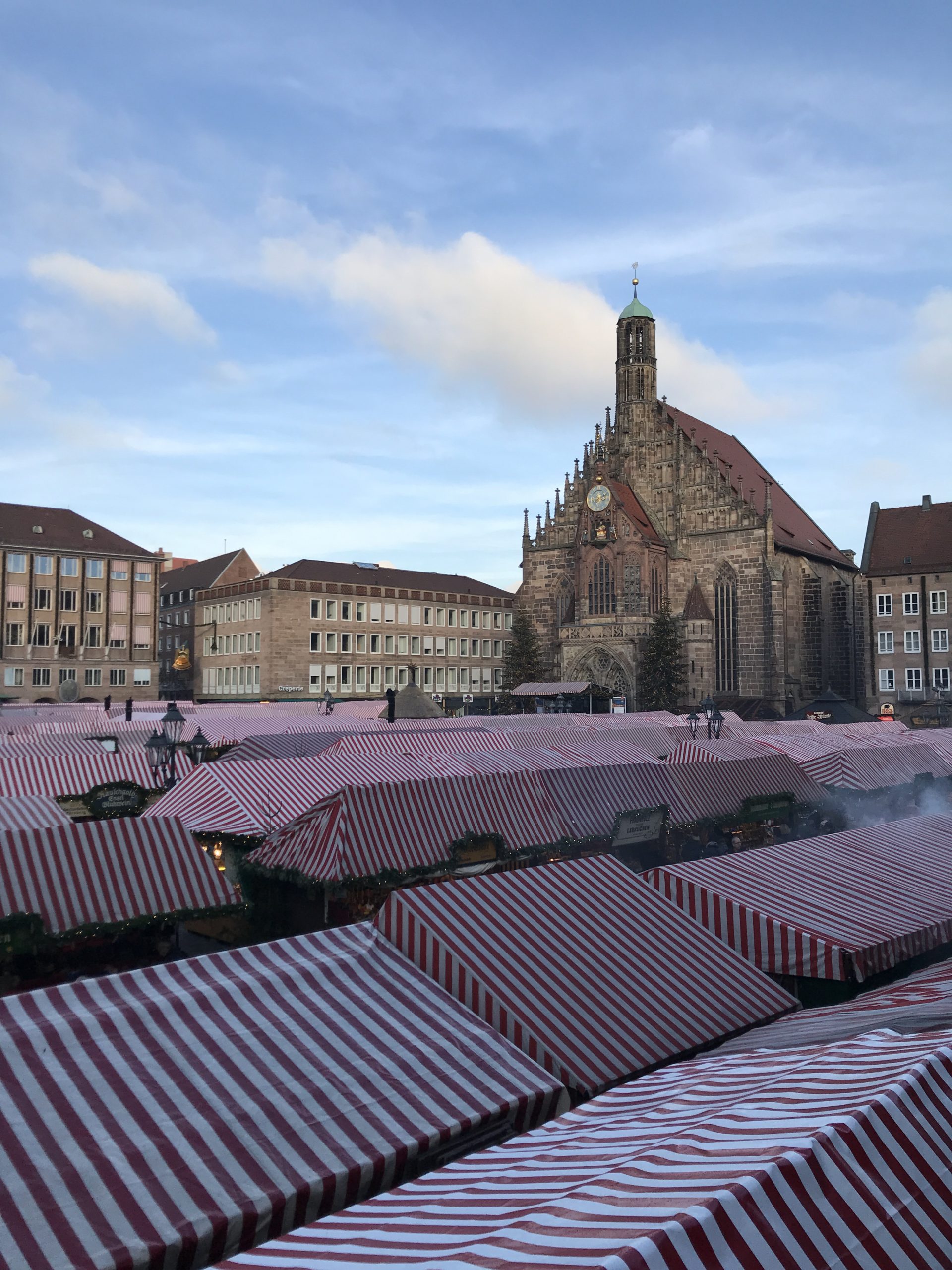 The tops of the stalls are all candy cane striped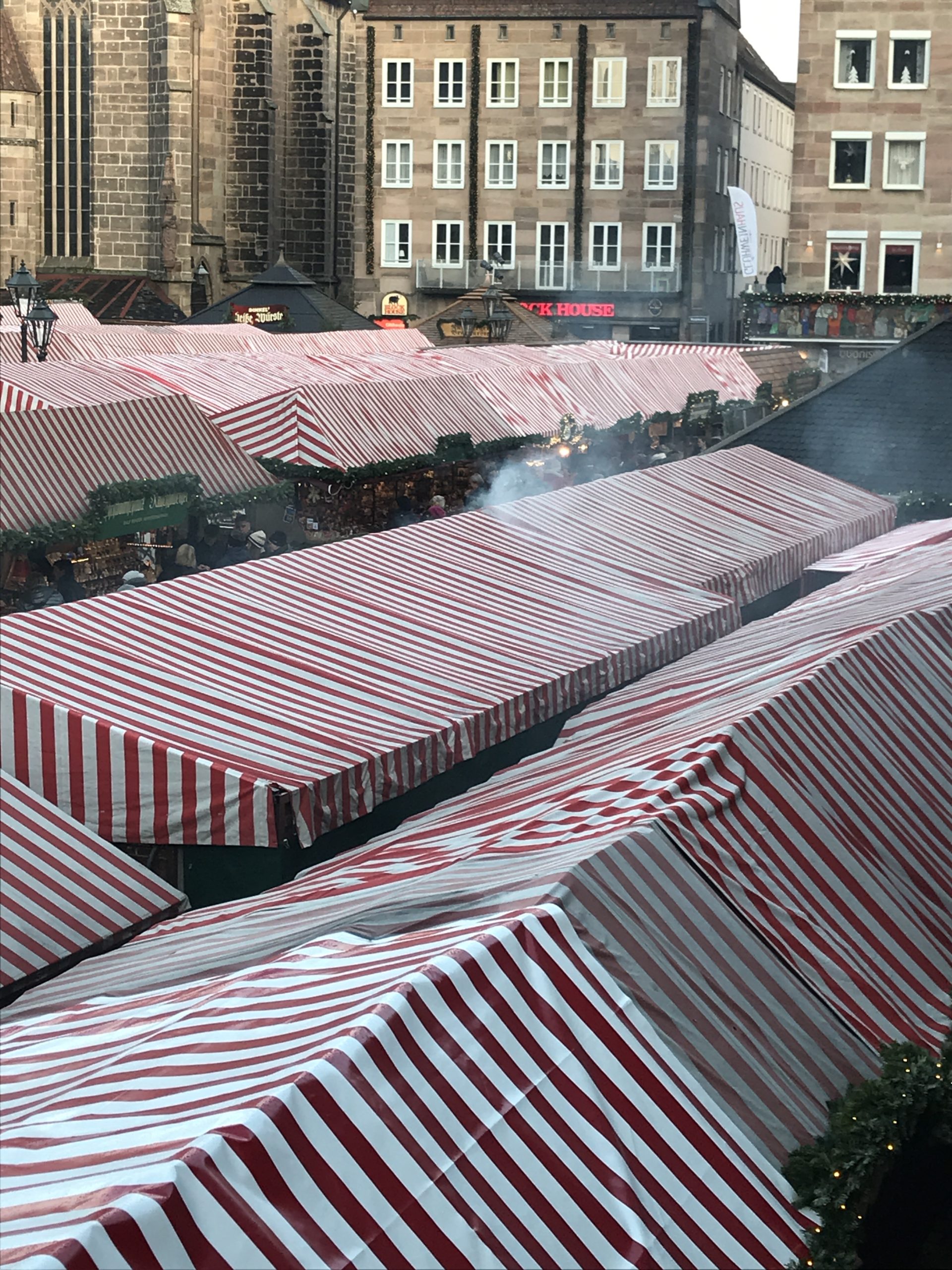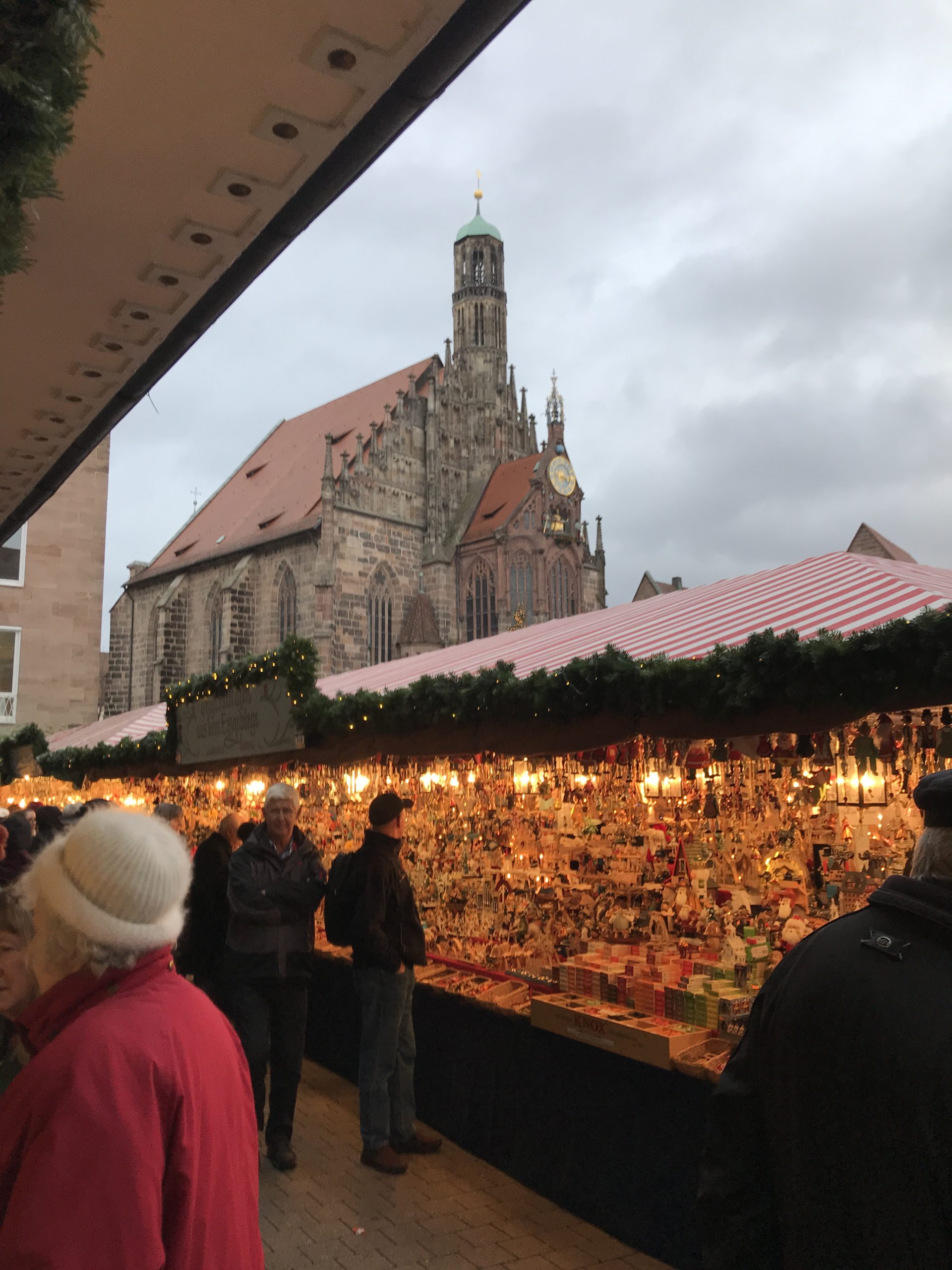 Plenty of Sparklies to be seen
And this is a must…. 3 Nürnberger sausages in a hard roll. Drei im Weckla
And one more thing not to miss is the Brunnen… fountain… at the corner of the marktplatz.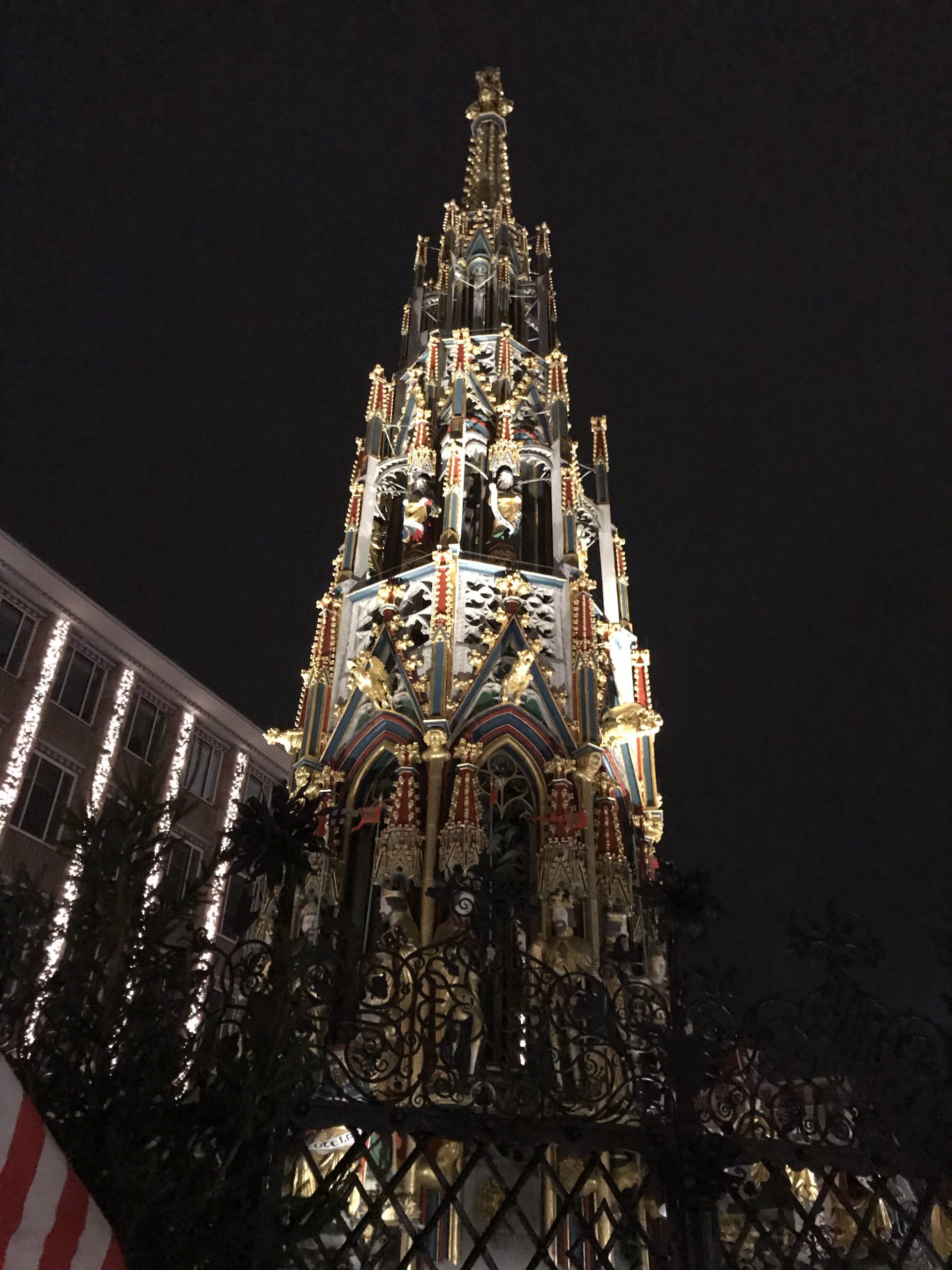 Beautiful!
And after a good night's sleep, we'll be ready for our next stop in Bamberg.