Today's Adventure….. Bamberg!
Bamberg is a wonderful town…. not huge by any stretch of the imagination (77,500) but one with no less than 9 UNESCO World Heritage sites!! Here's one….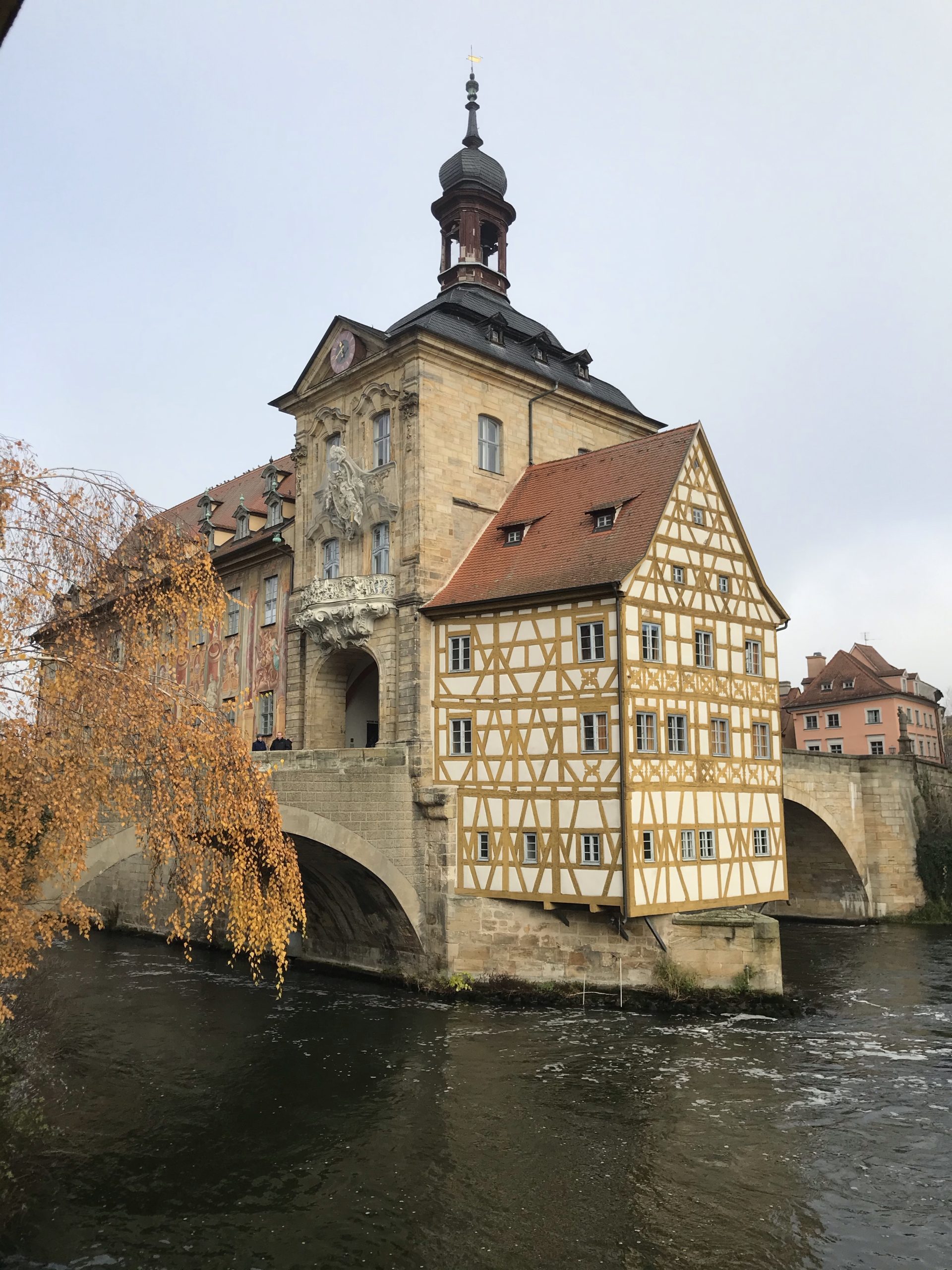 This is the Altes Rathaus (old city hall) which sits in the middle of the river. Long story here but after the city fathers got into a land dispute with the local Bishop, they decided to build in the middle of the river!!
Bamberg is also famous for its beer. Bavaria, and especially Franconia, is the largest beer producing areas in Germany. And here in Bamberg there is a very unique beer to be found…. Rauchbier or Smoke beer. This type is made using smoked malted barley and the taste is interesting… a bit like smoked bacon in a glass.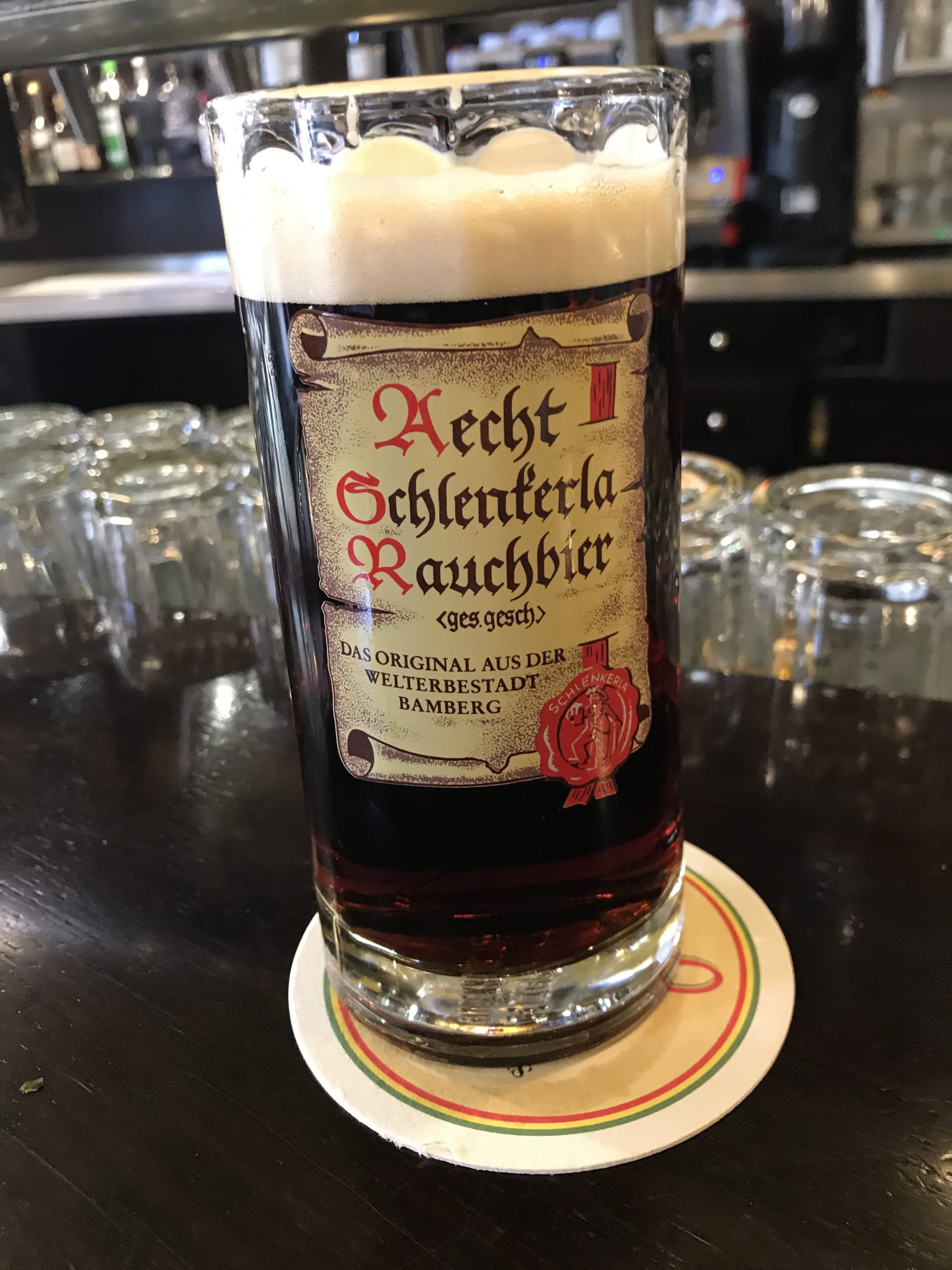 But we didn't come to Bamberg just for the bier (but maybe that will be a coming tour… the Great Bavarian Bier Tour). We came for the Sights. We did go to the Dom (Cathedral) and enjoyed the church itself as well as the surrounding views.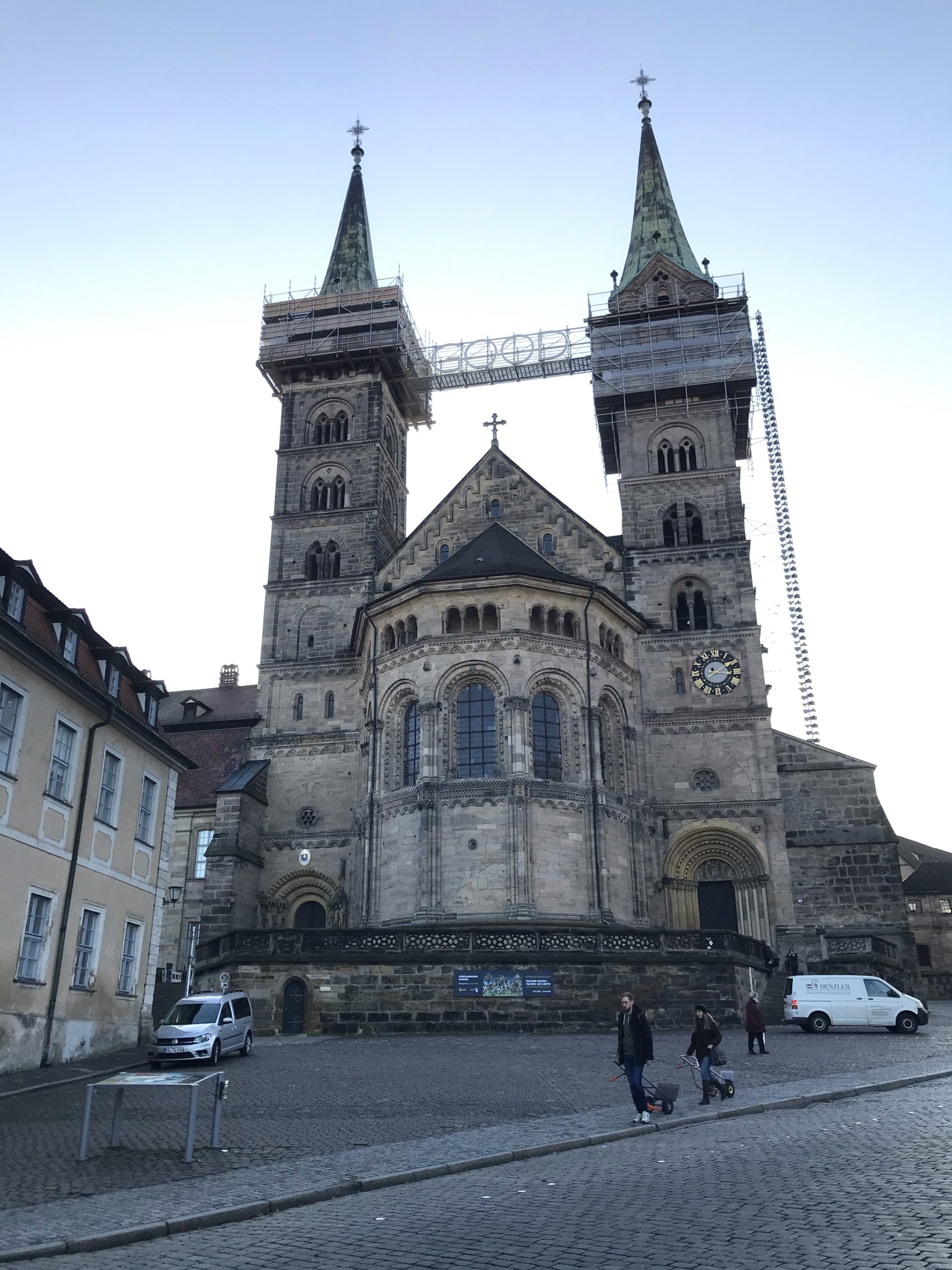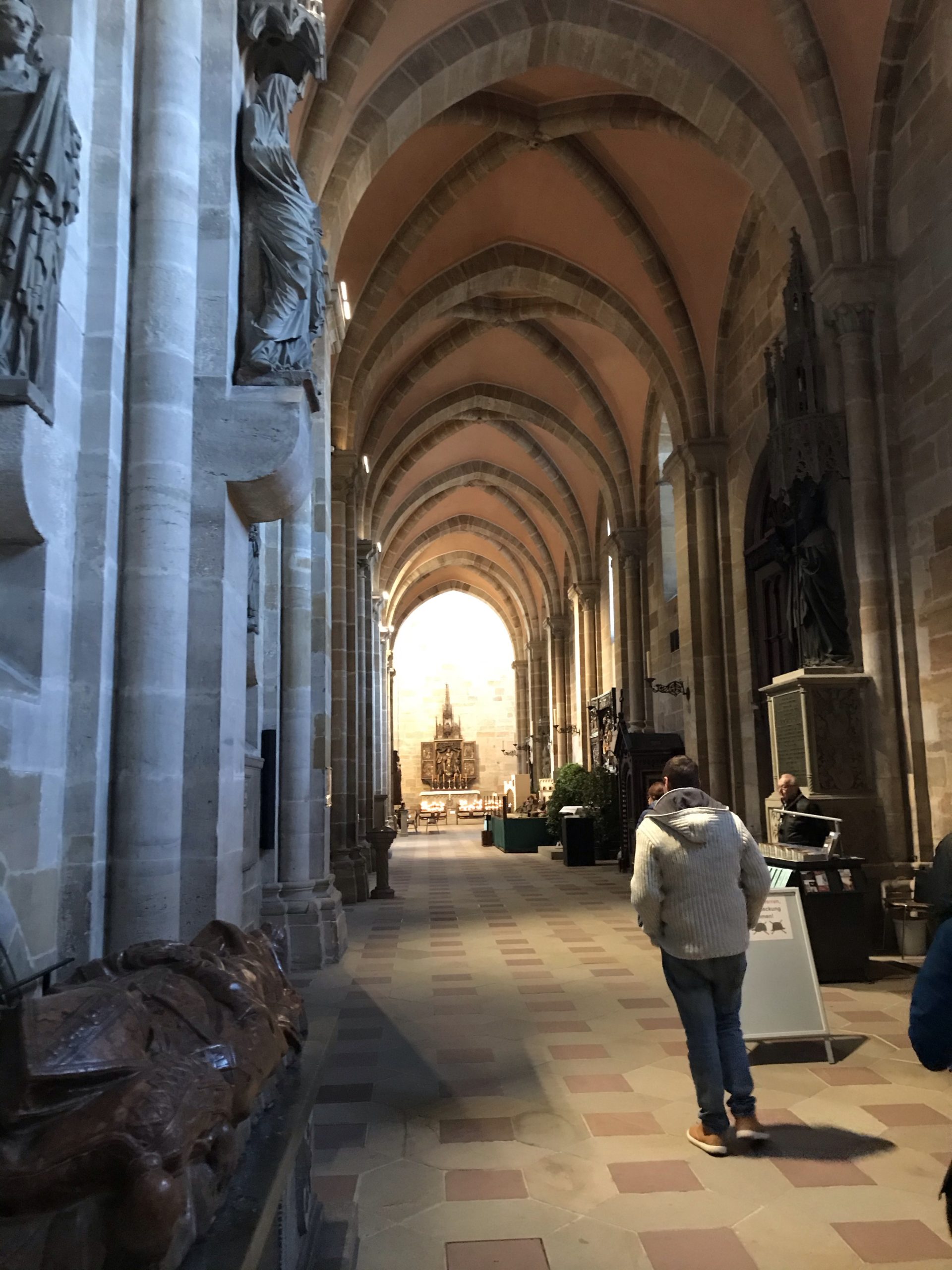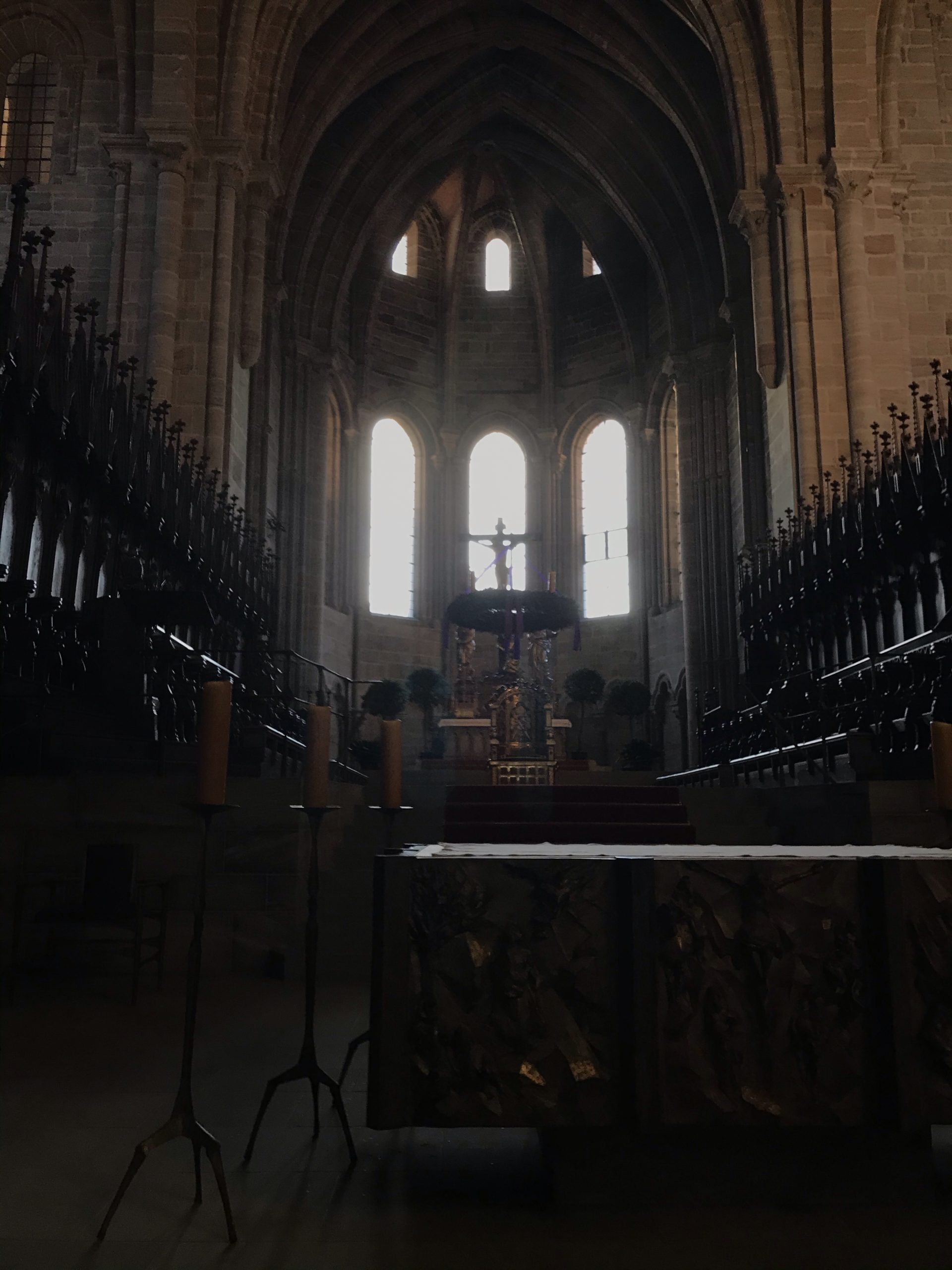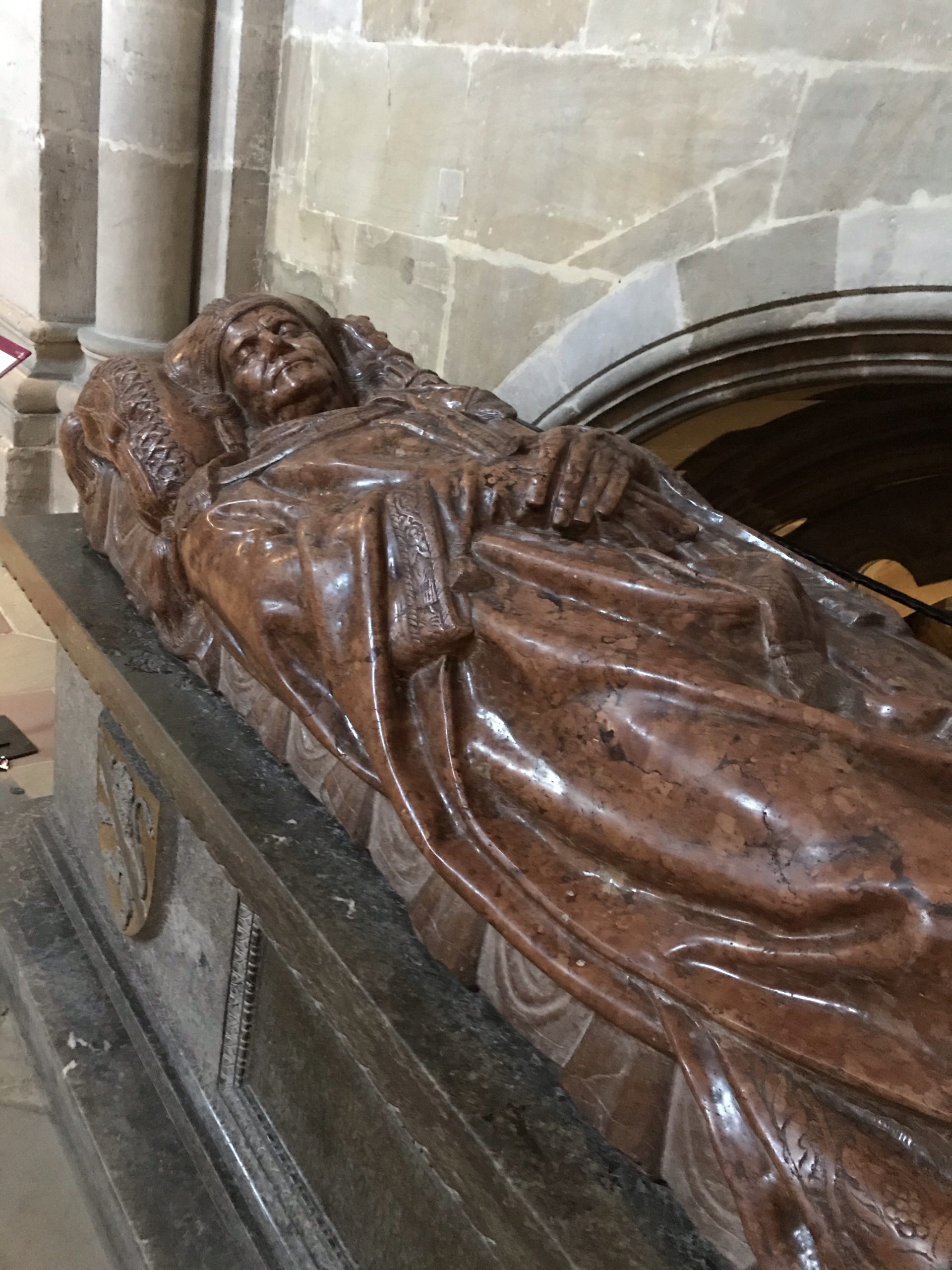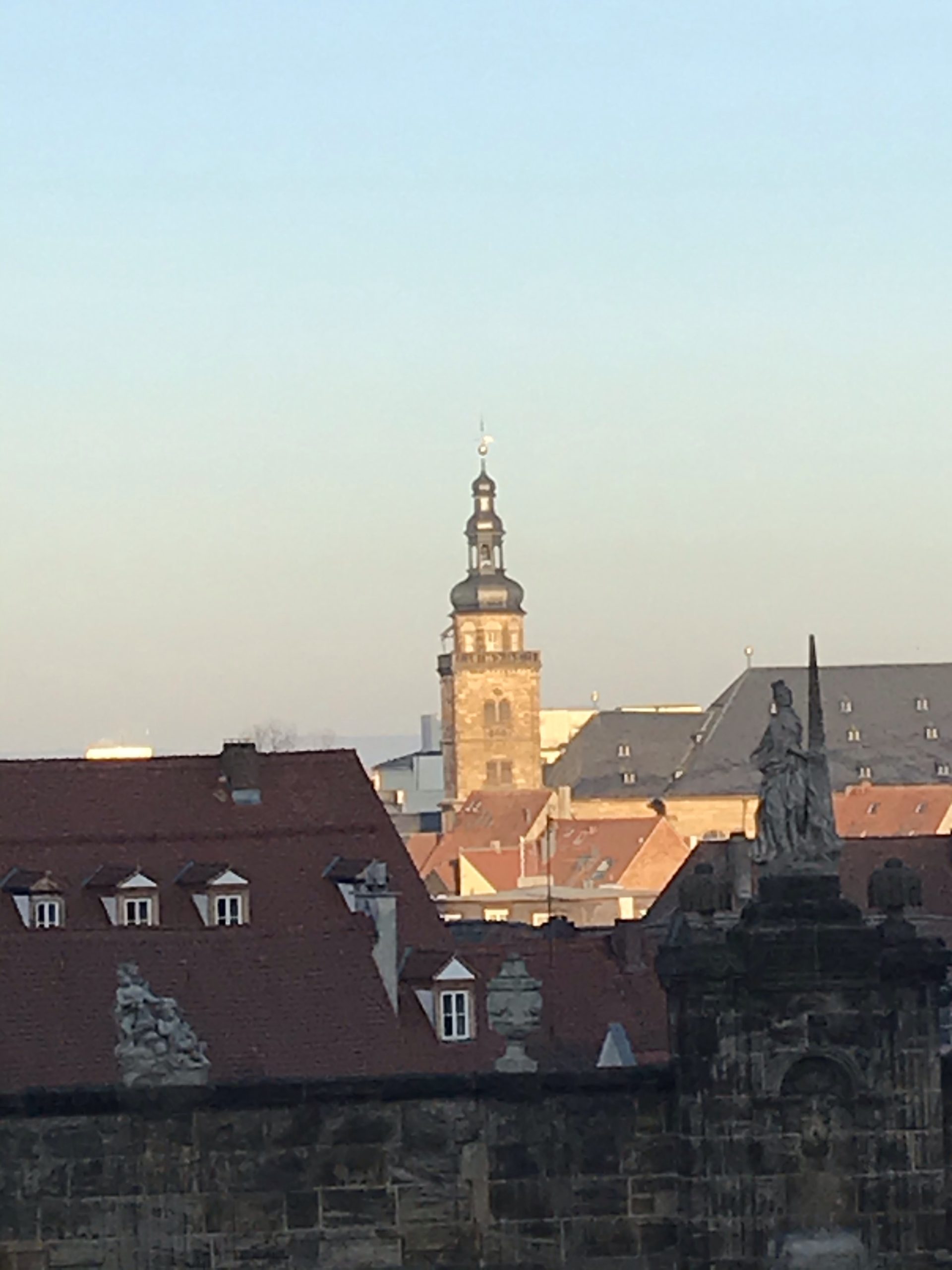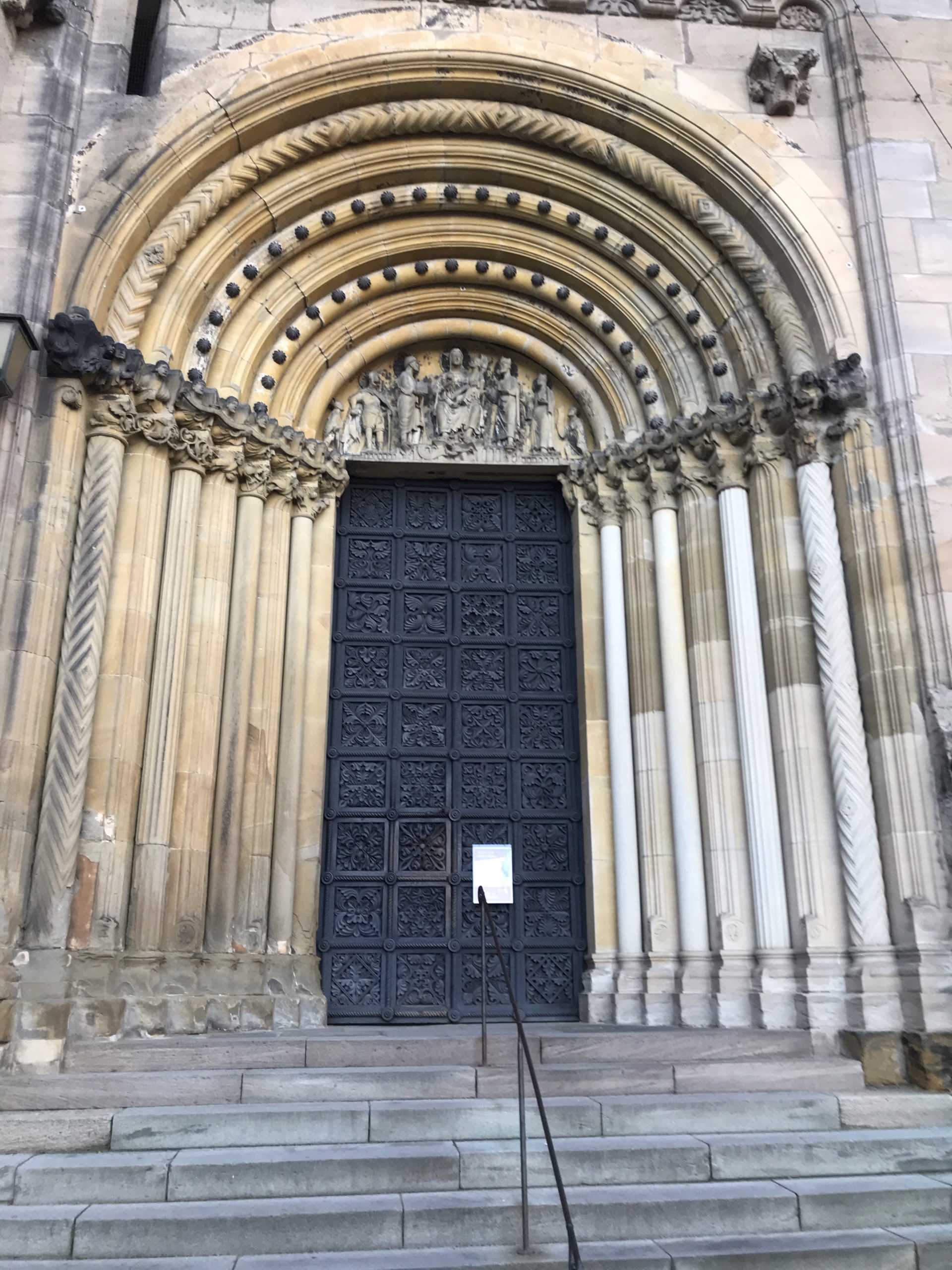 And while walking to the markets, there's plenty to see….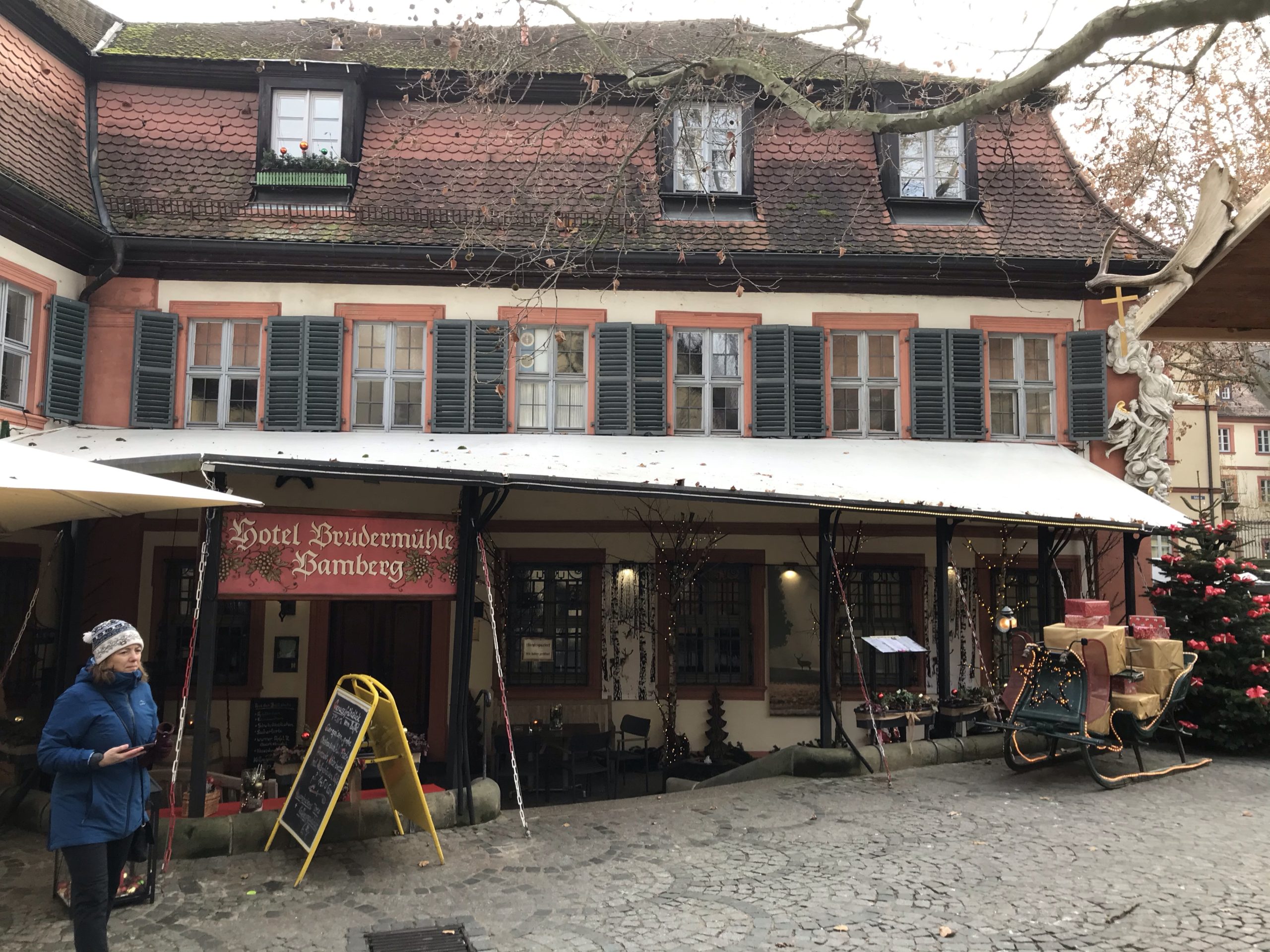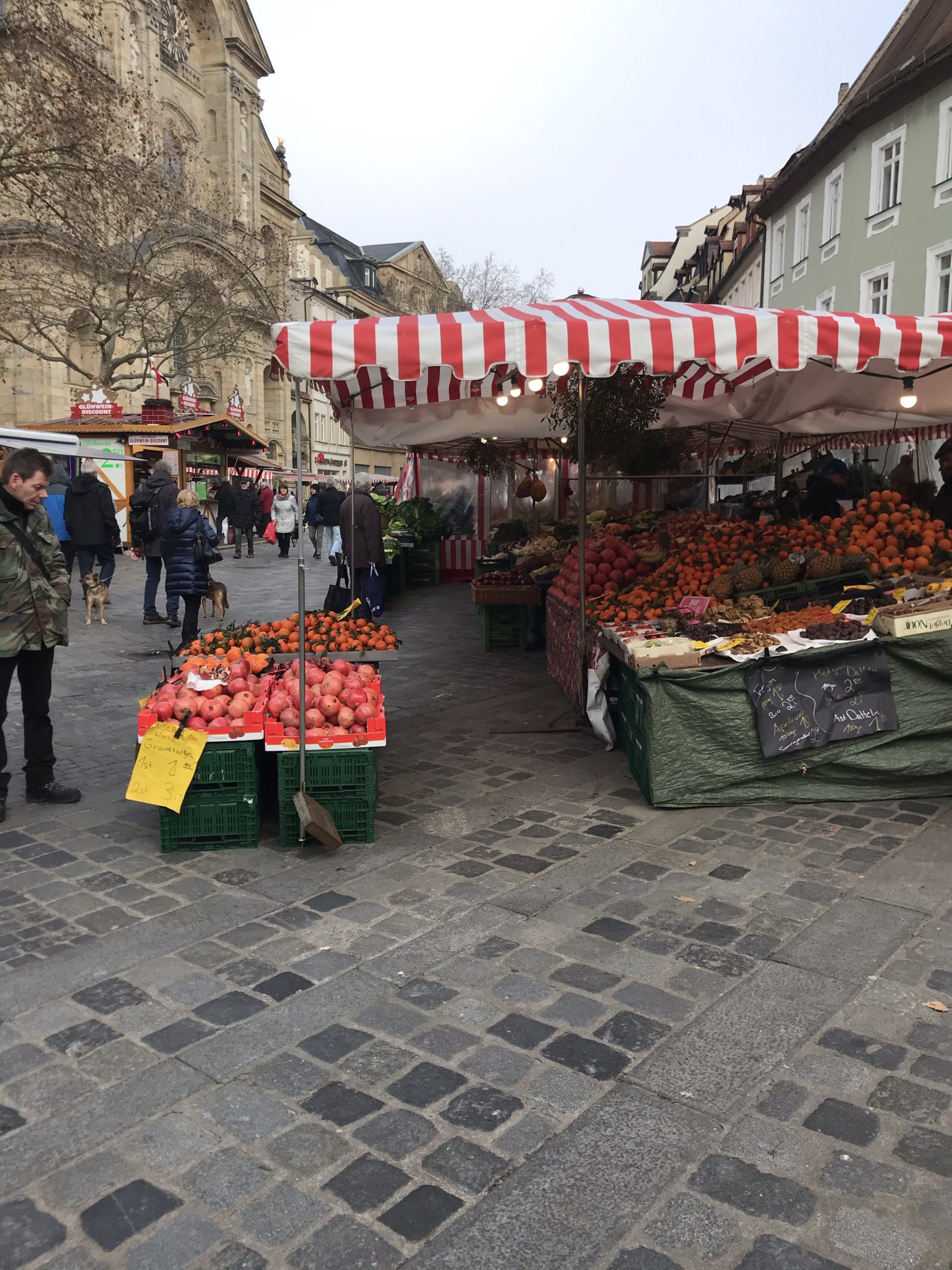 This unique door is due to settling over the centuries.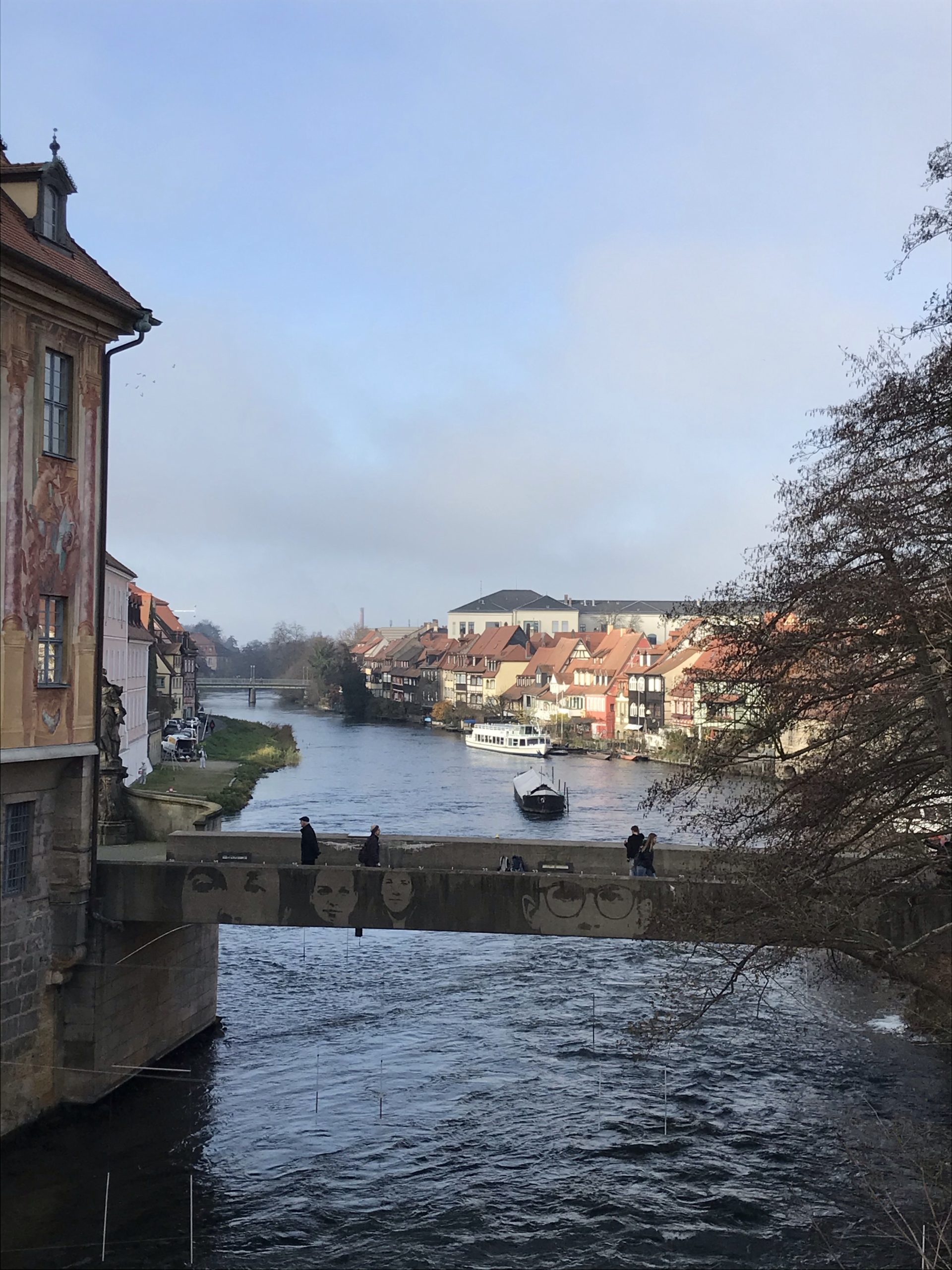 This view is of the waterfront along the river. This is where the nickname for Bamberg comes from …. Little Venice.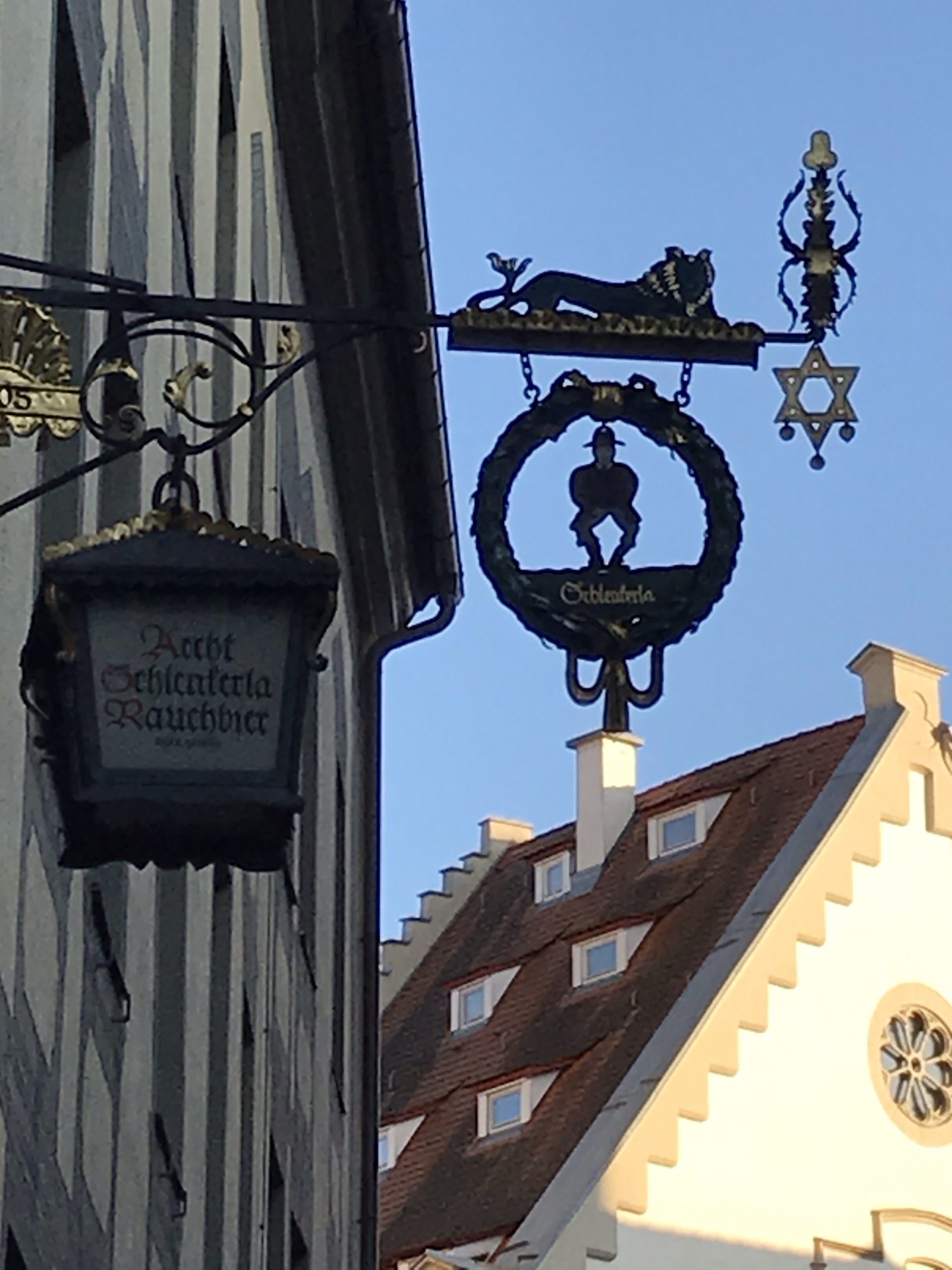 This is the sign for the Schlenkerla Brauerei with Brewing guild emblems as well.
Another view of Little Venice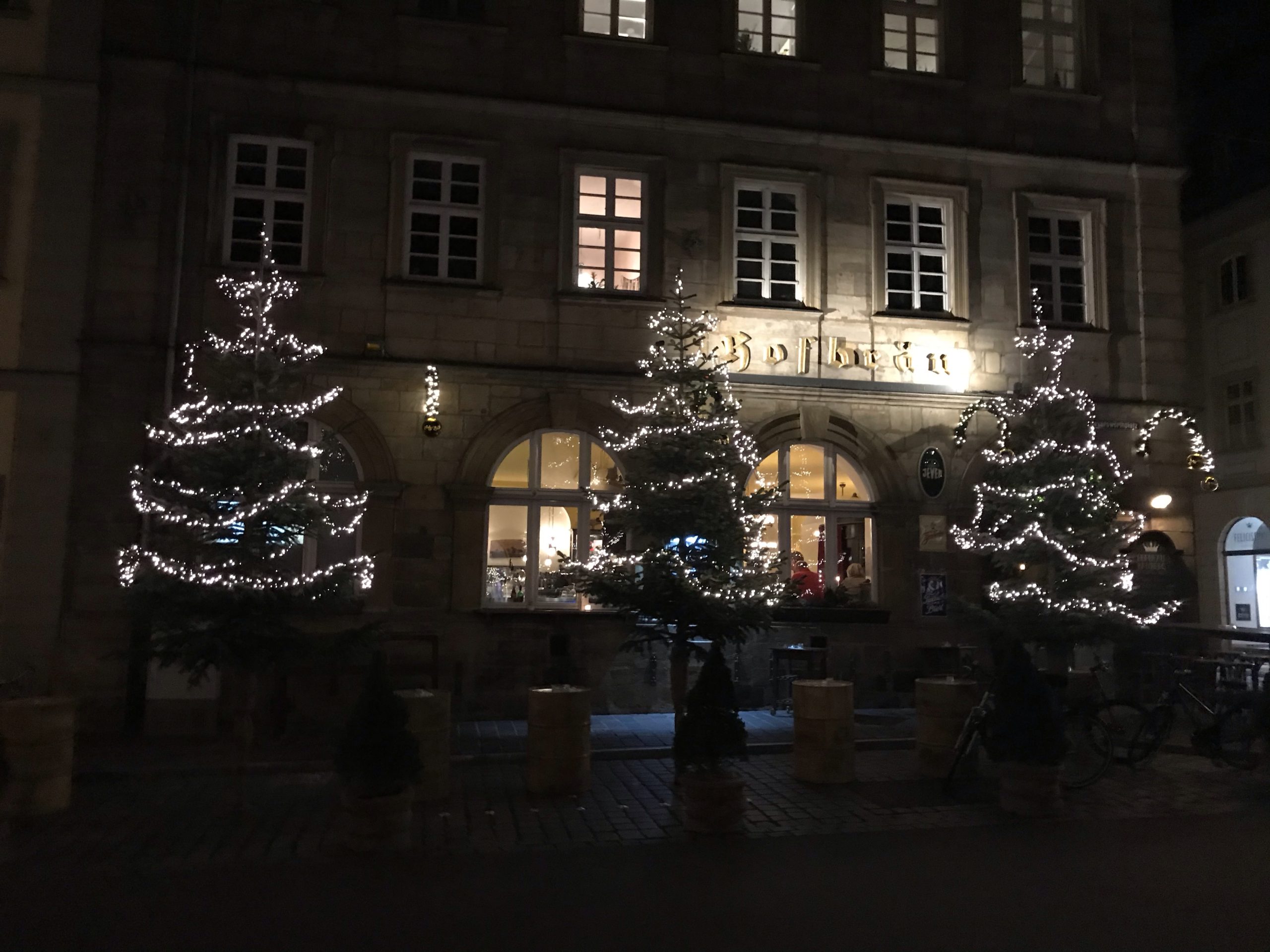 The Bamberg market isn't a huge one… Nürnberg is 700,000 people while Bamberg is 77,000. But it is fun and unique in its own right.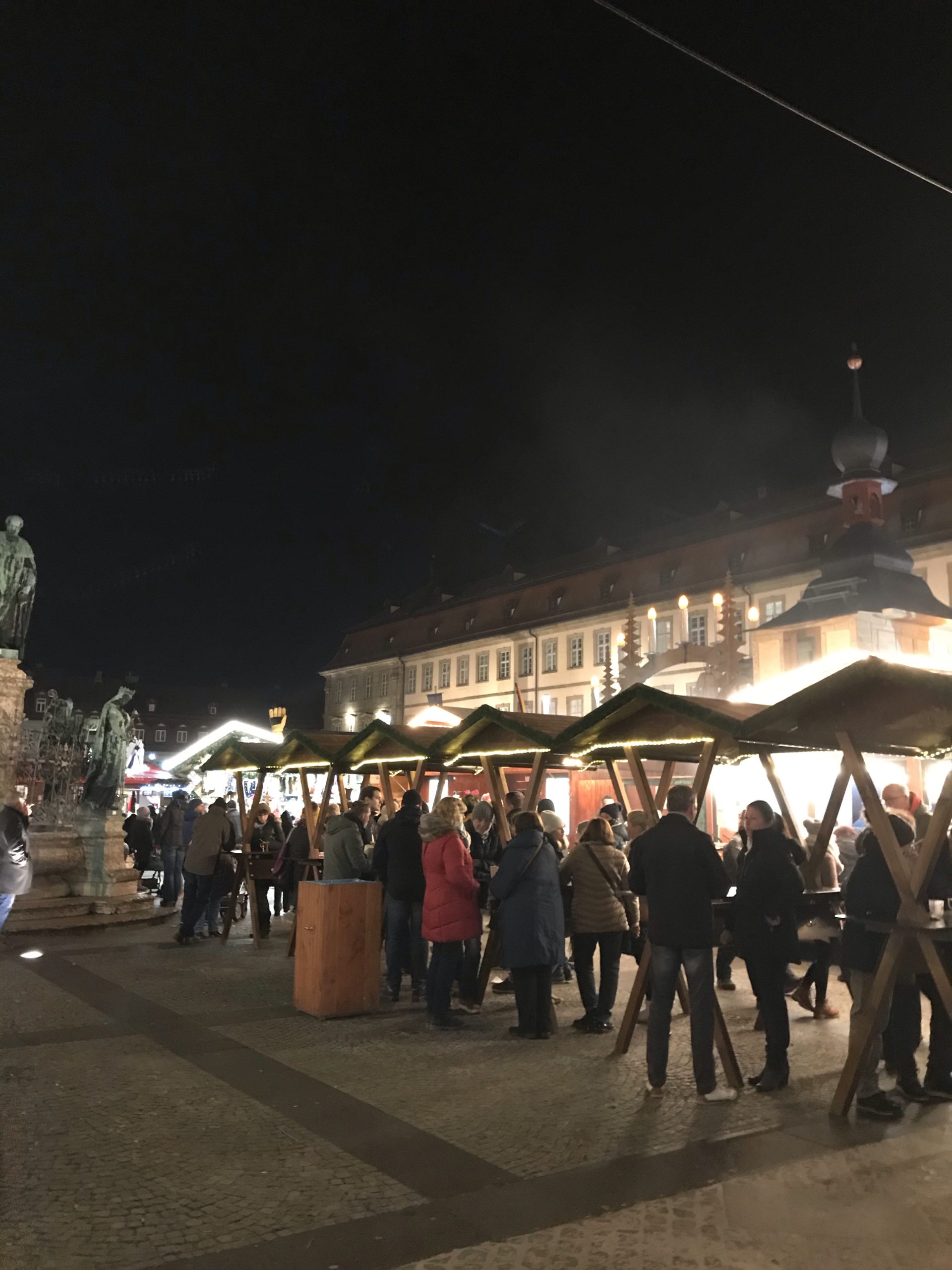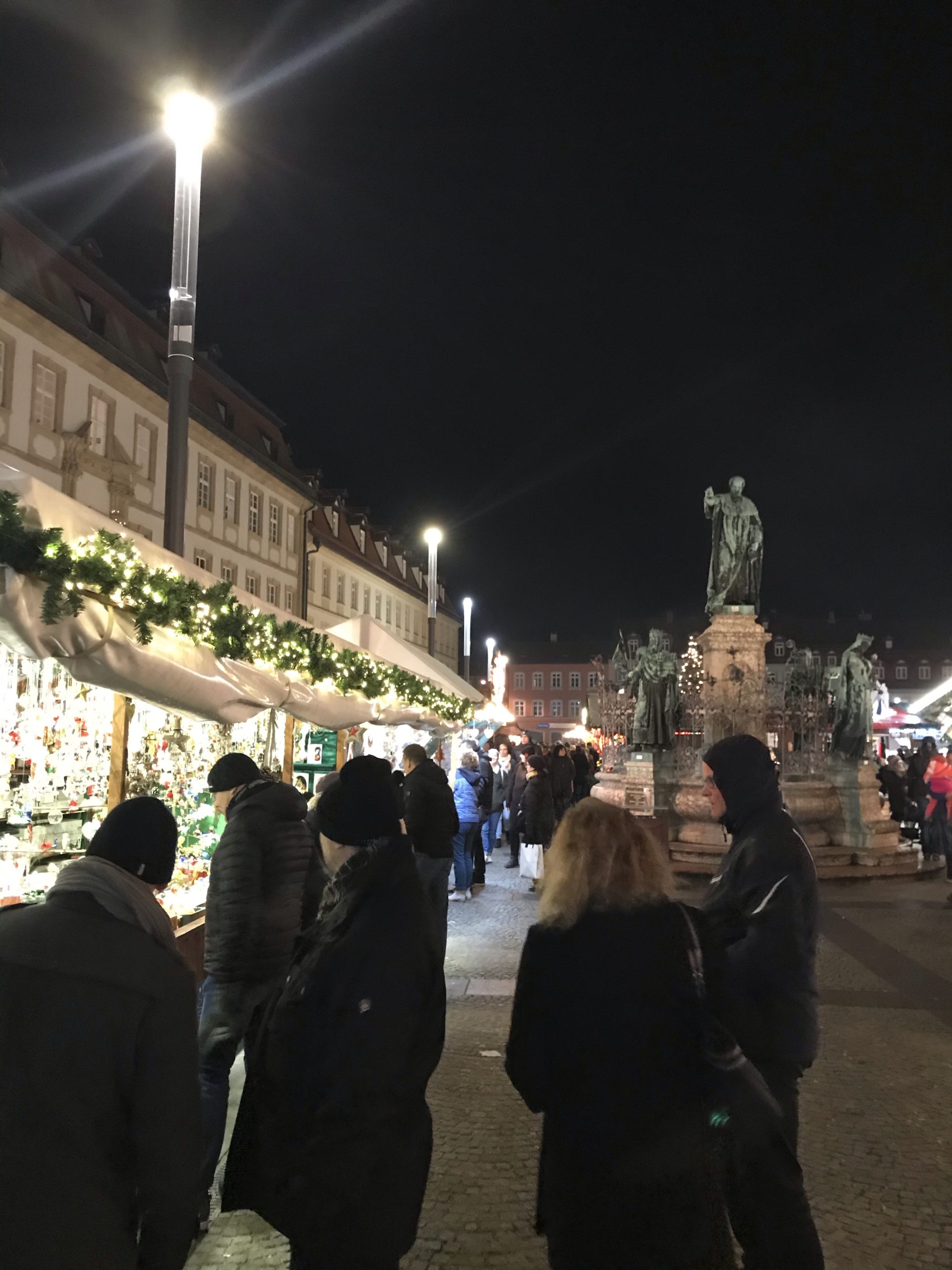 So, after a good walk through the market and a great dinner, it was time for bed and time to dream about the next day's Adventure…. Rothenburg ob der Tauber.