Today's Adventure is to Rothenburg ob der Tauber. We had about an hour and a half drive along the Main River in northern Bavaria to get to the town and since we were driving through Wine Country, we made a couple of stops.
Our first stop was at the hilltop vineyards of Vogelsburg, outside of Volkach. It's a beautiful view, whatever the season!
And from there it was a stop in Volkach at a wine shop to sample and buy a bottle or two at the Schwane wines shop.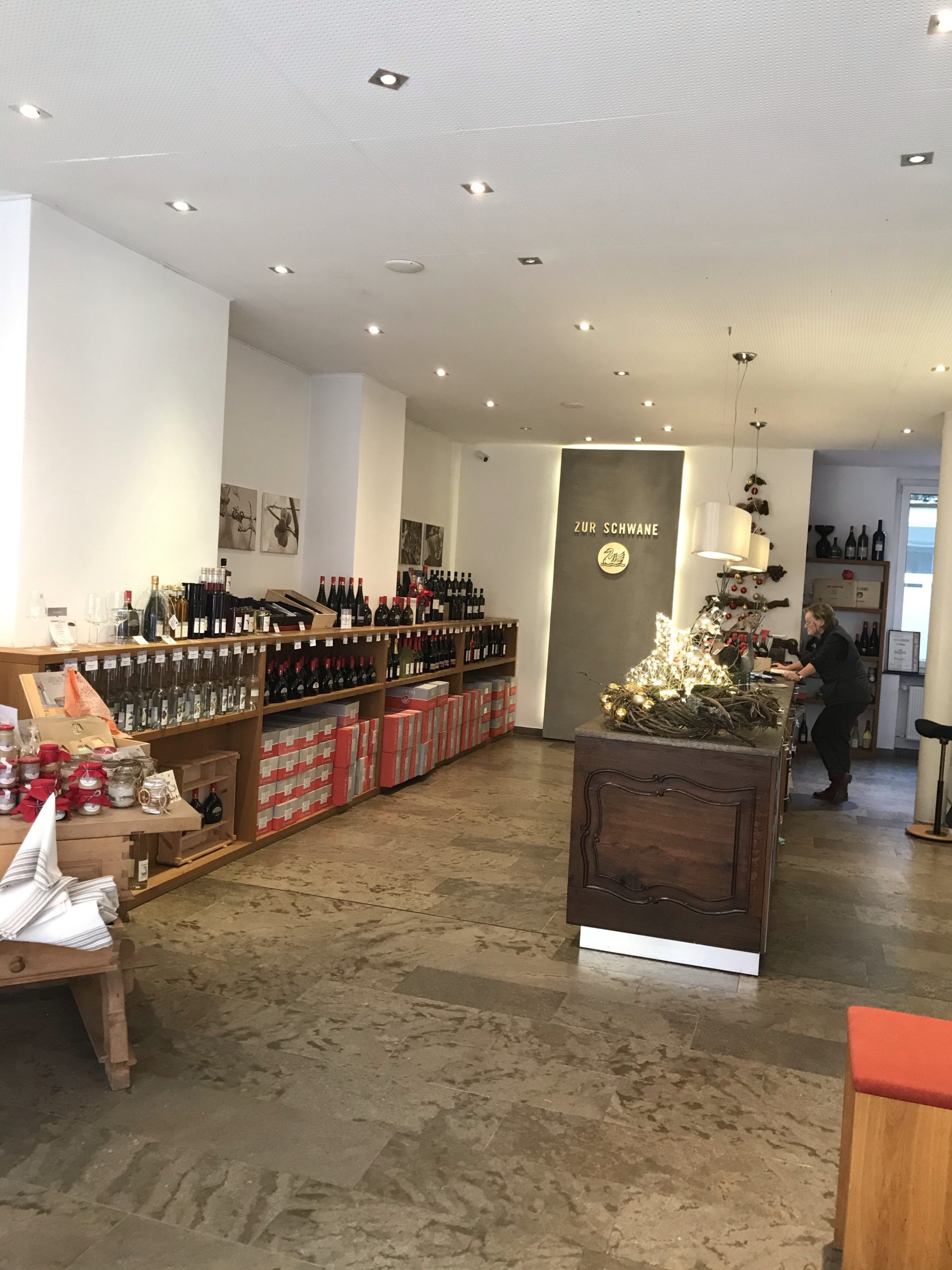 And of course, when the opportunity arises, the ladies are always up for shopping as well! And Volkach didn't disappoint.
After exploring the small Altstadt (old town), we headed out again for Rothenberg. And about an hour later, after a few construction detours, we made it.
Our hotel is only a few meters from the main Christmas Market and even closer to another. After checking in, it was time to explore. There's so much to see here…. the Criminal/Torture Museum, the Churches, walking around the city on the wall, even climbing the tower on the Rathaus! And around every turn are beautiful views.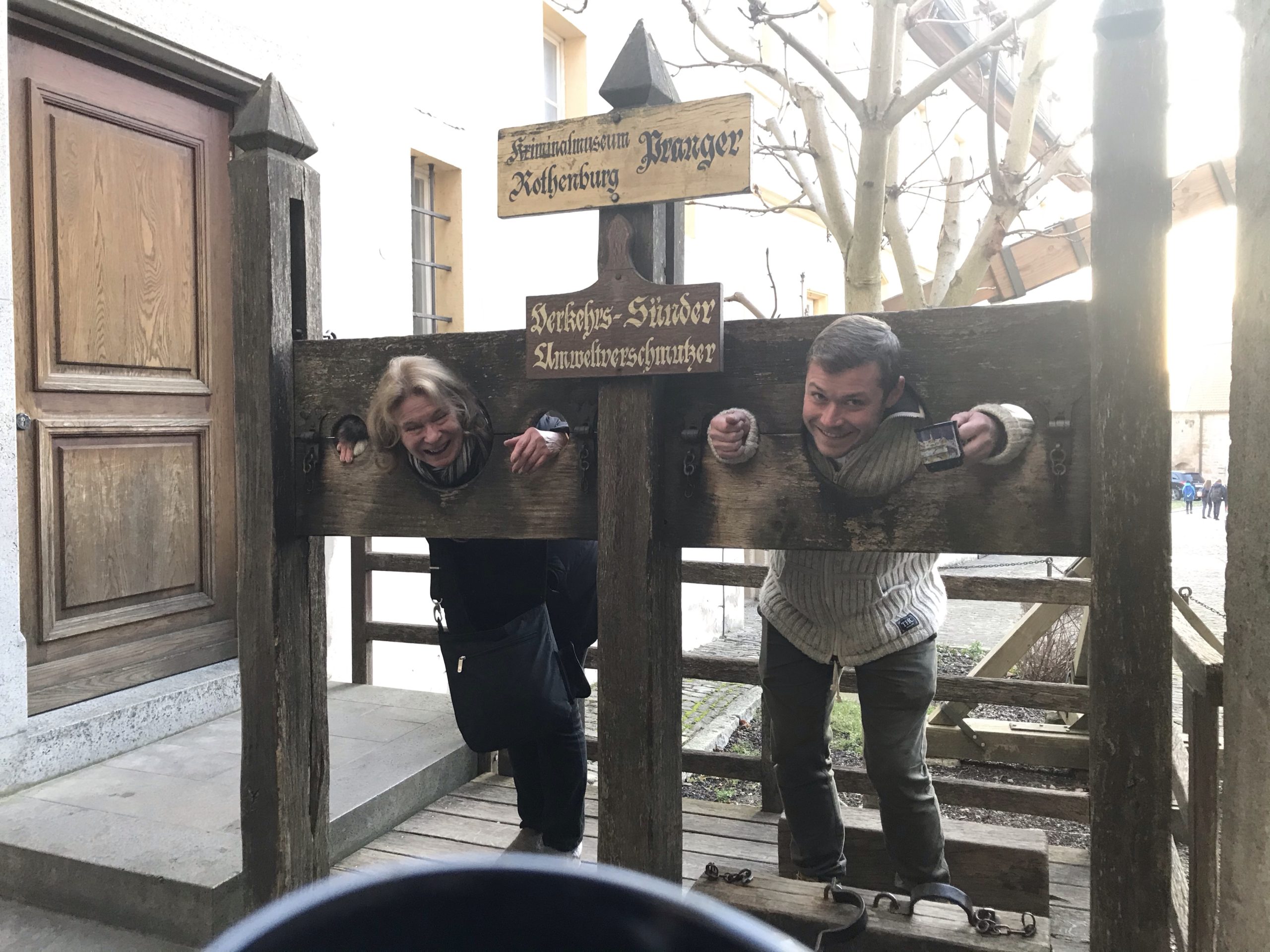 Criminal Museum…. we caught a couple!
View of a church and Christmas Market surrounding it
The Hauptmarkt and Weihnachtsmarkt
Rothenburg from the tower…next 2 also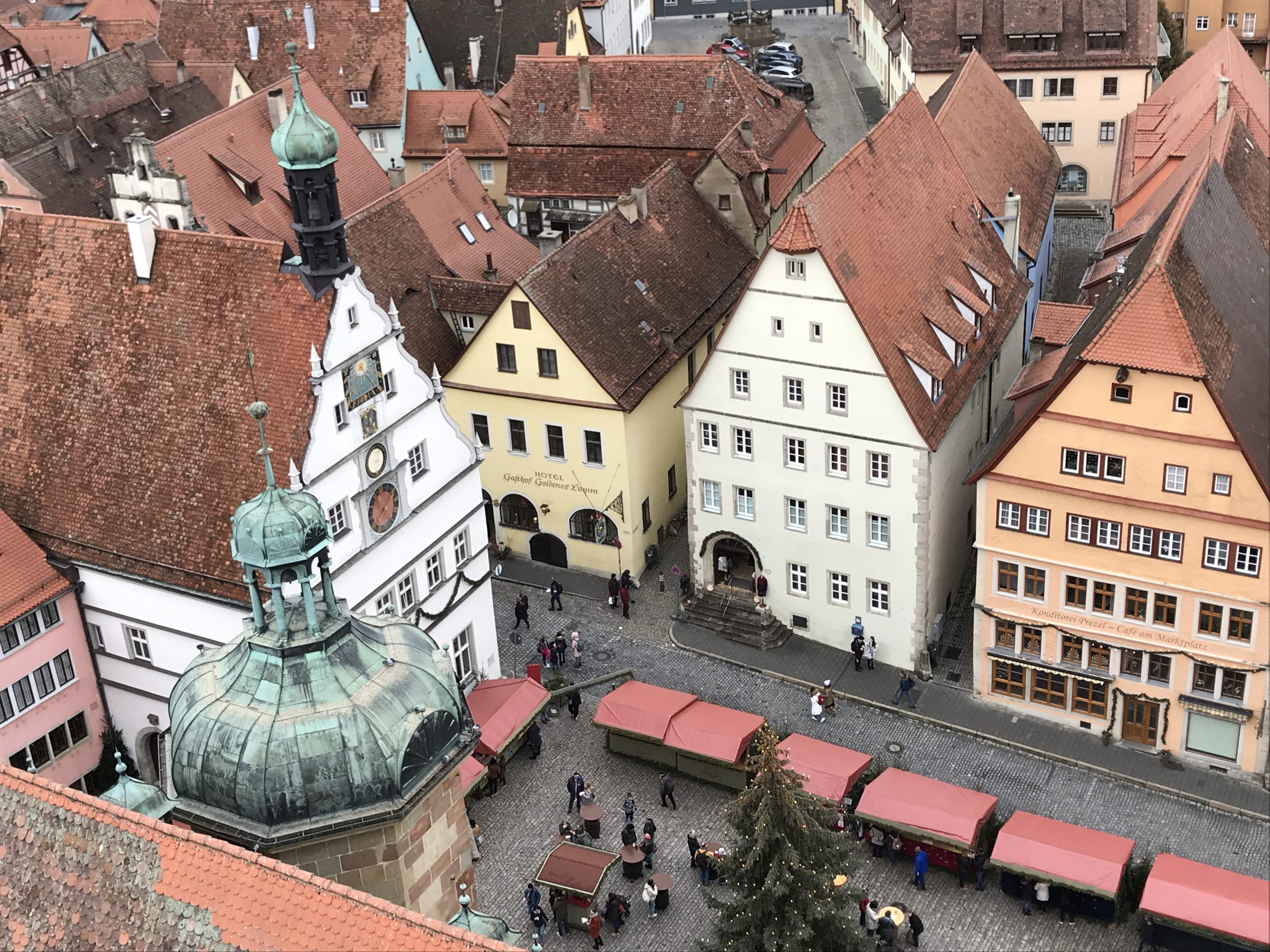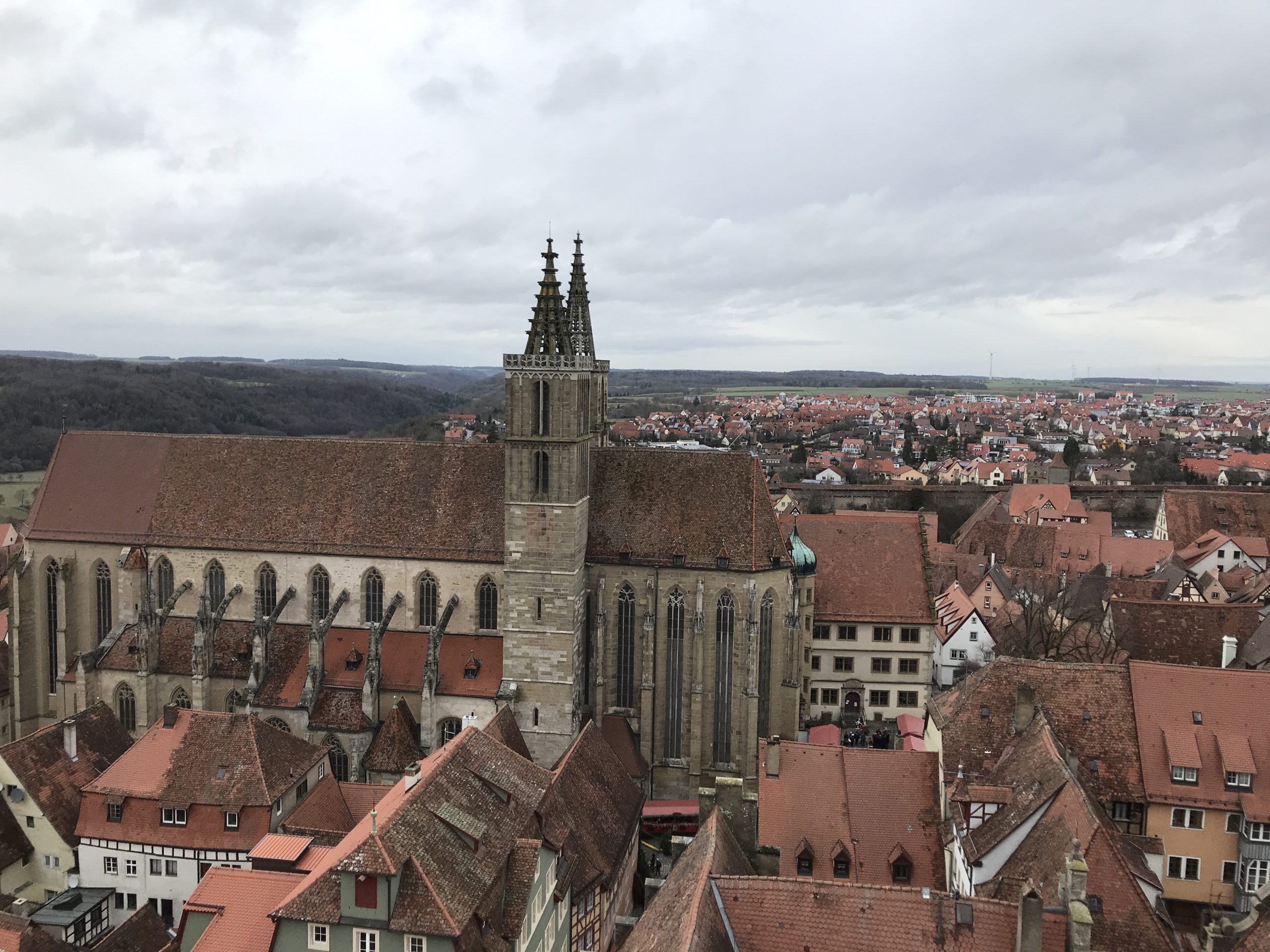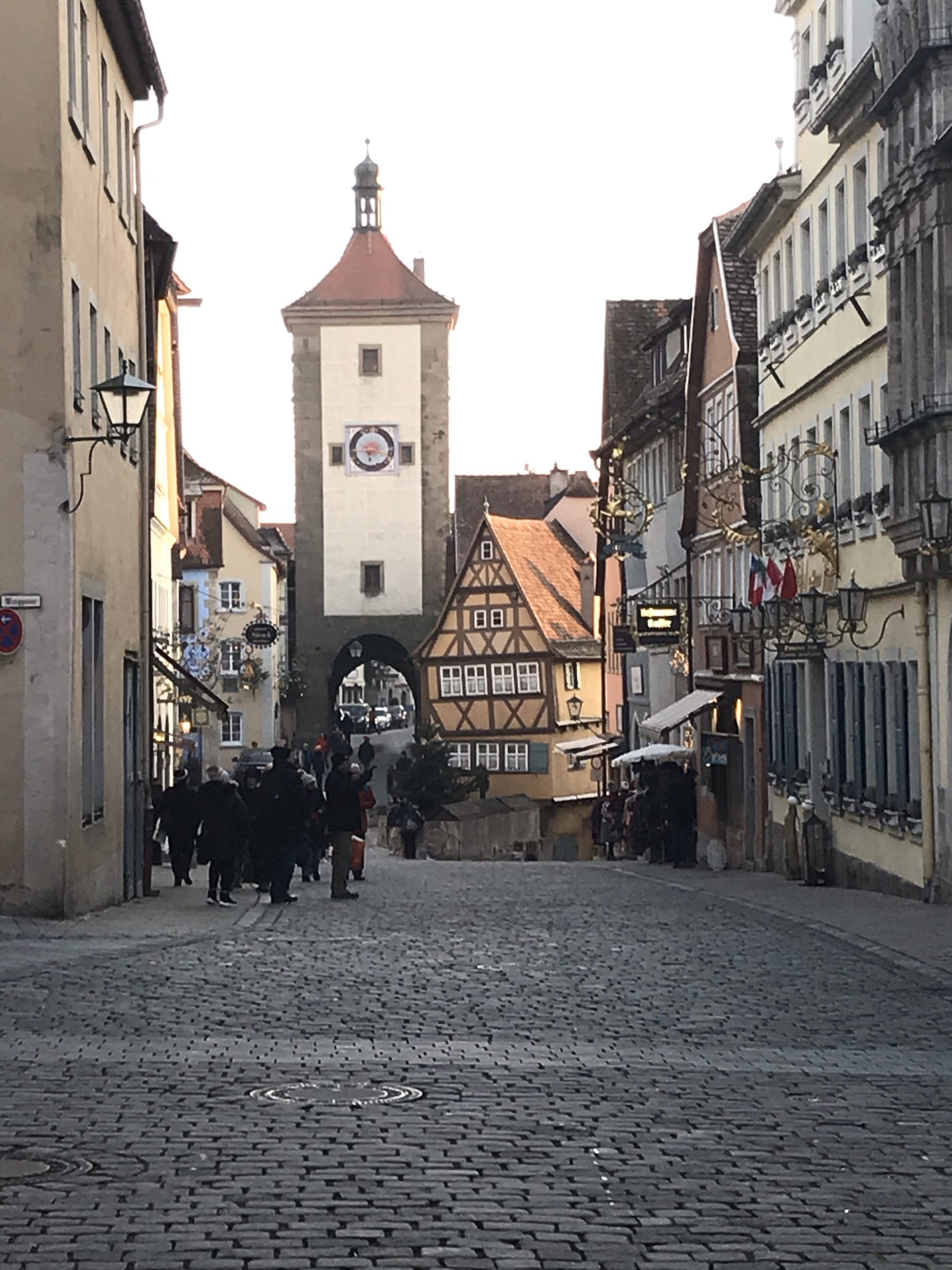 Classic view of Rothenburg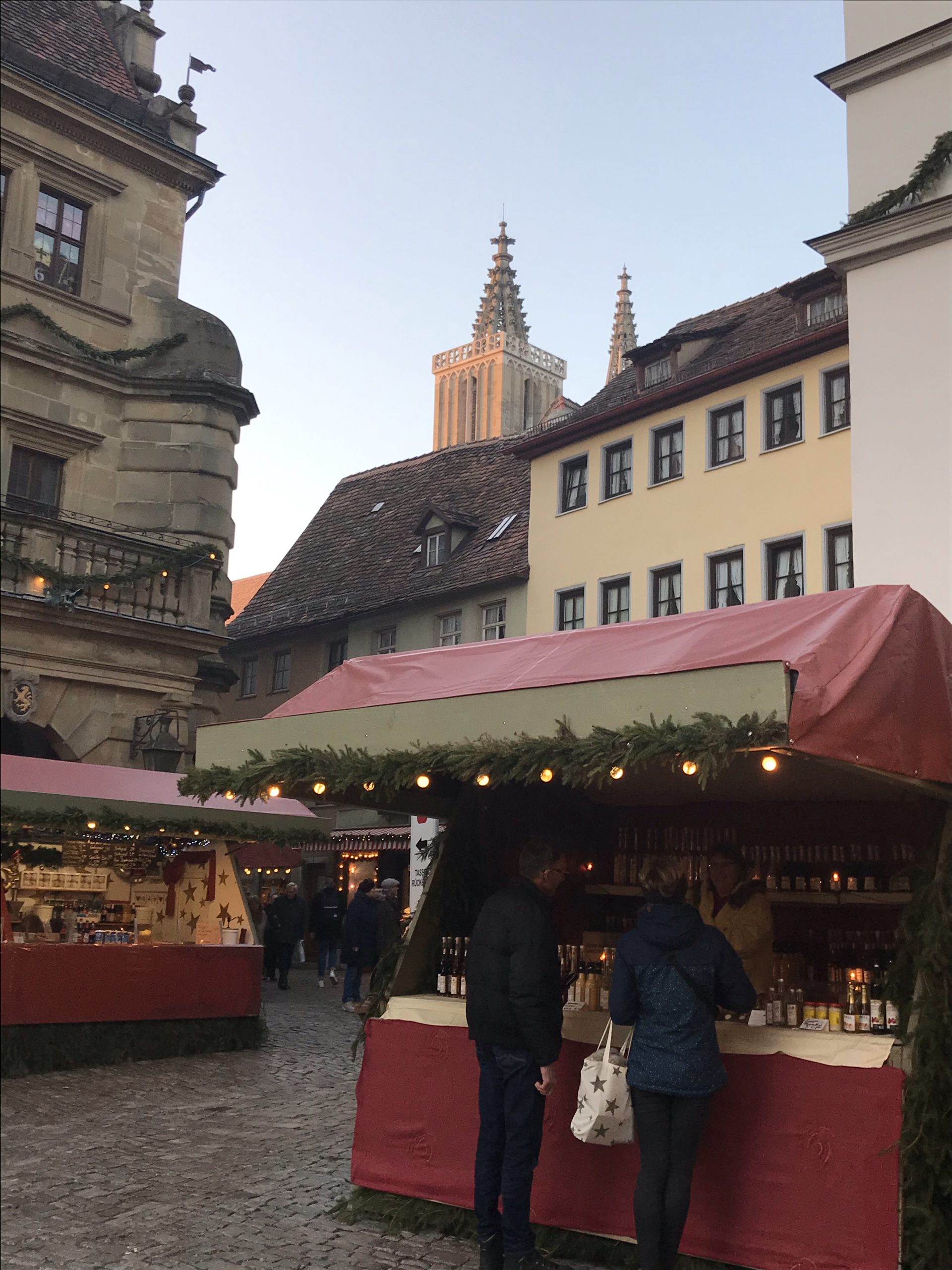 From the Market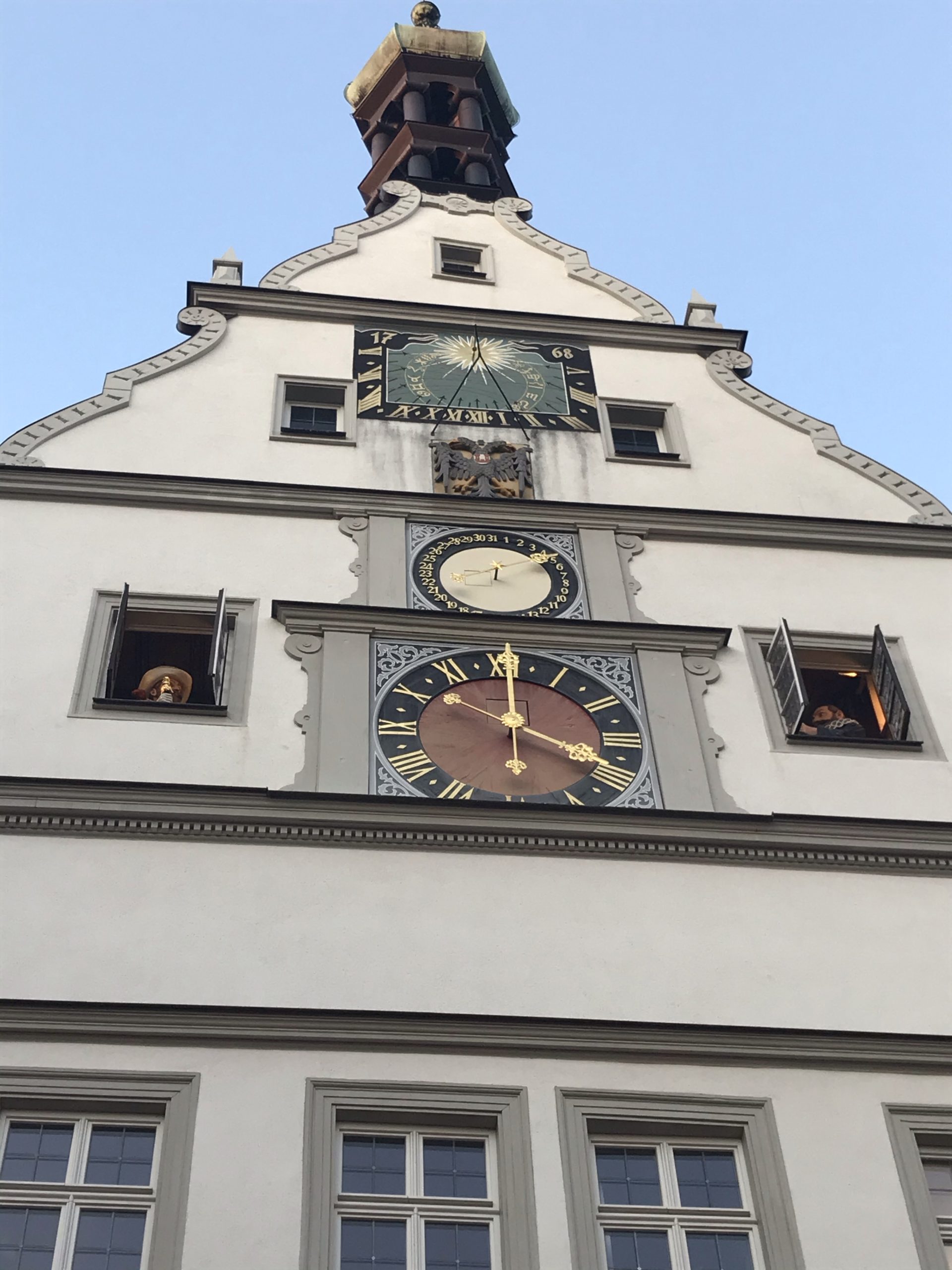 The Glockenspiel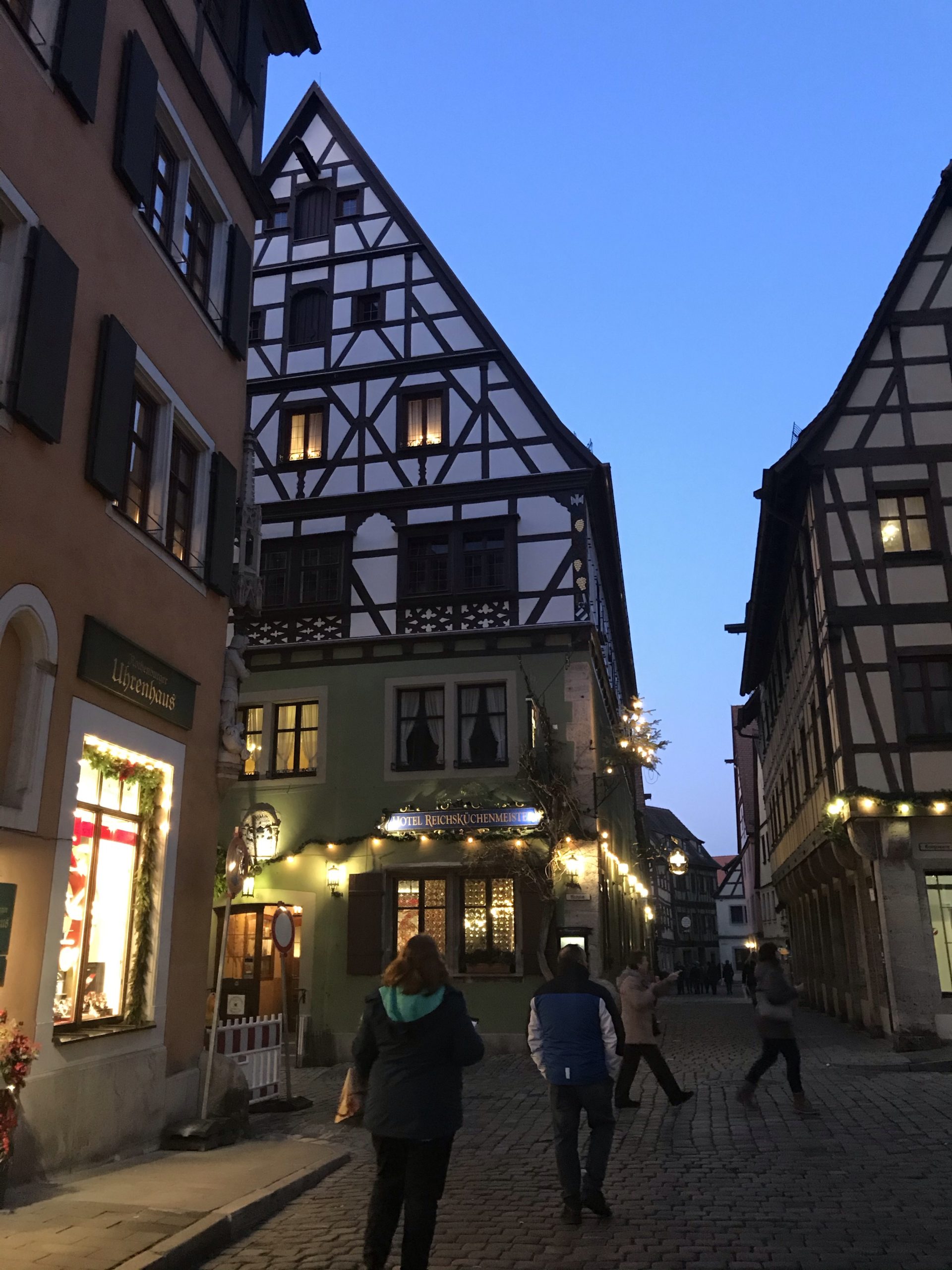 Our Hotel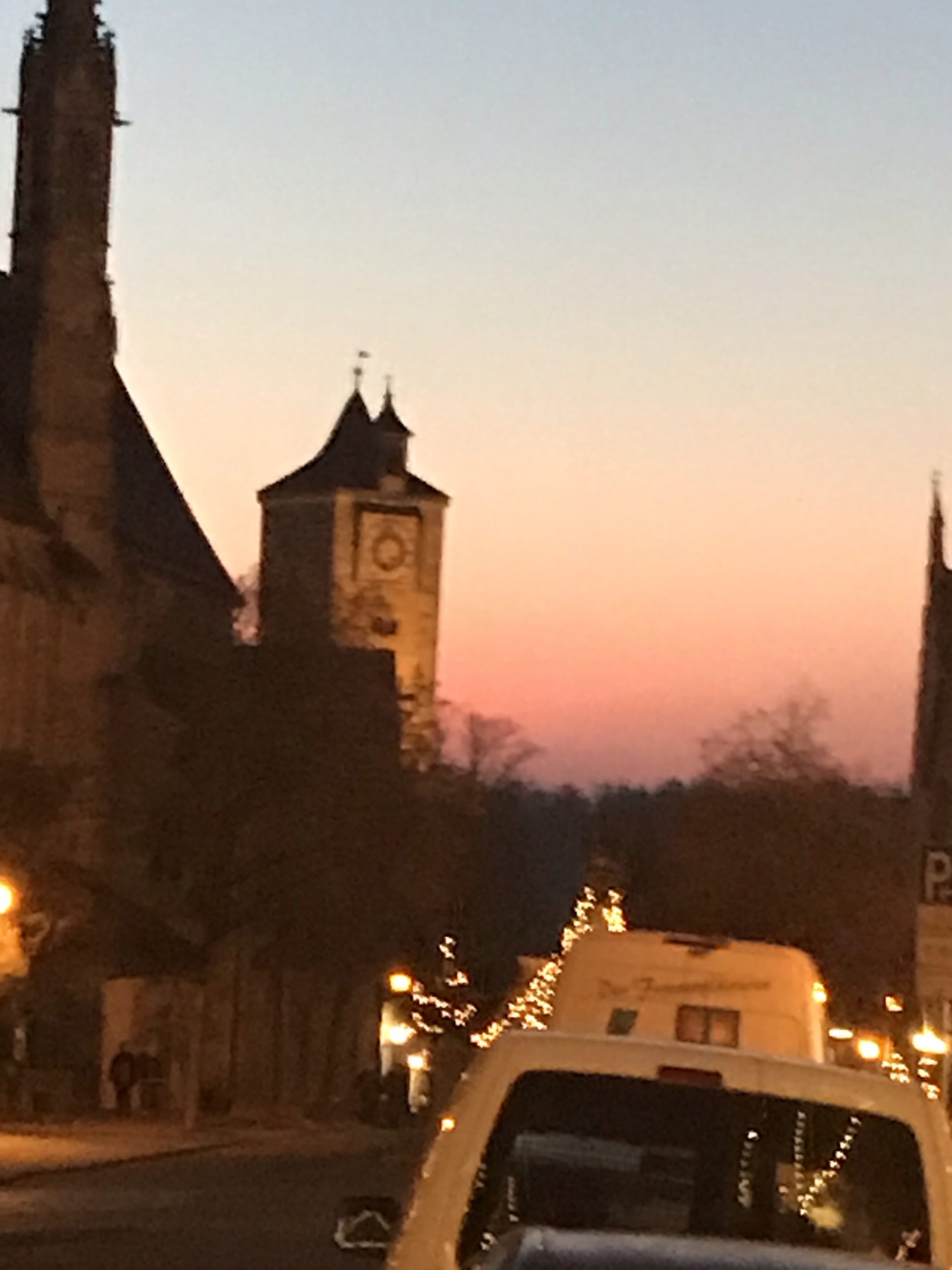 Setting Sun (Sonnenuntergang)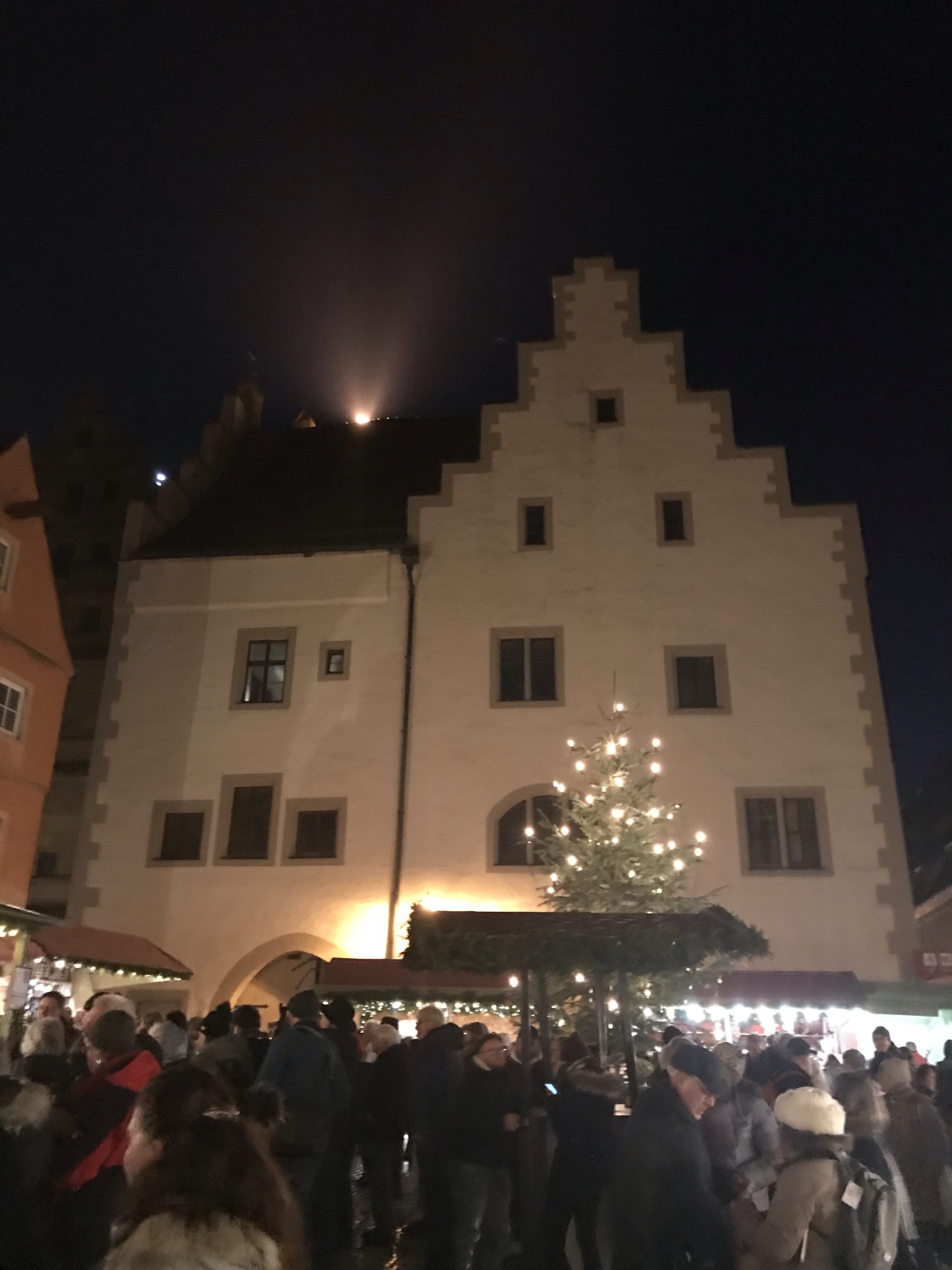 The Weihnachtsmarkt
And shopping! Plenty of shopping is available and one of the most popular is Käthe Wohlfahrt's Christmas Stores. The Ladies scored some treasures here today!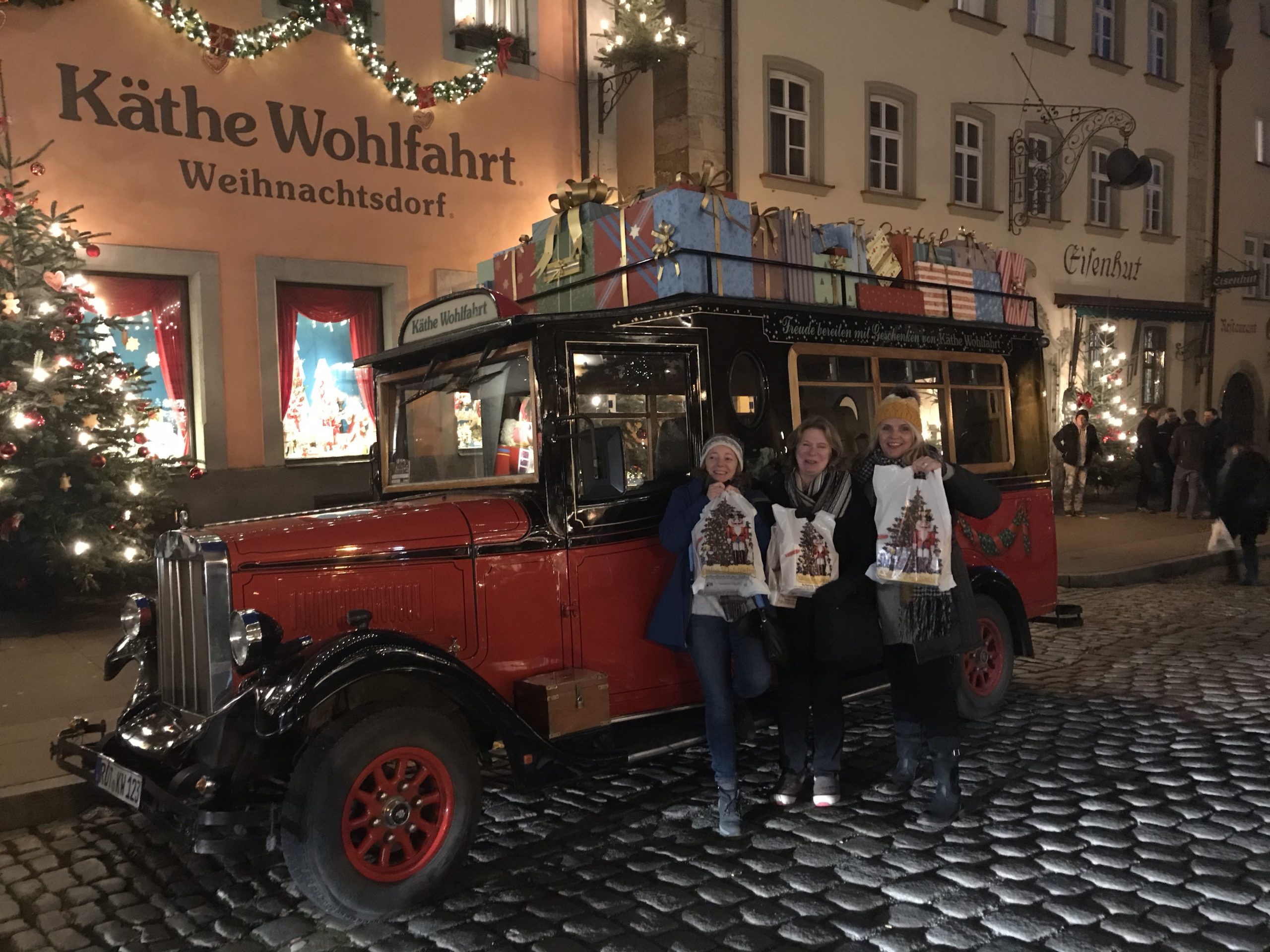 After a great dinner, it was time for bed and to get rested for the last market on this first week, Esslingen.