This is it! The last market on this week's tour…..
We returned from Rothenburg to our start, the Mövenpick Airport Hotel in Stuttgart. Have I mentioned how great this hotel is?? Well, let me take a minute to talk about the hotel. It is very convenient, literally a few meters from the Airport.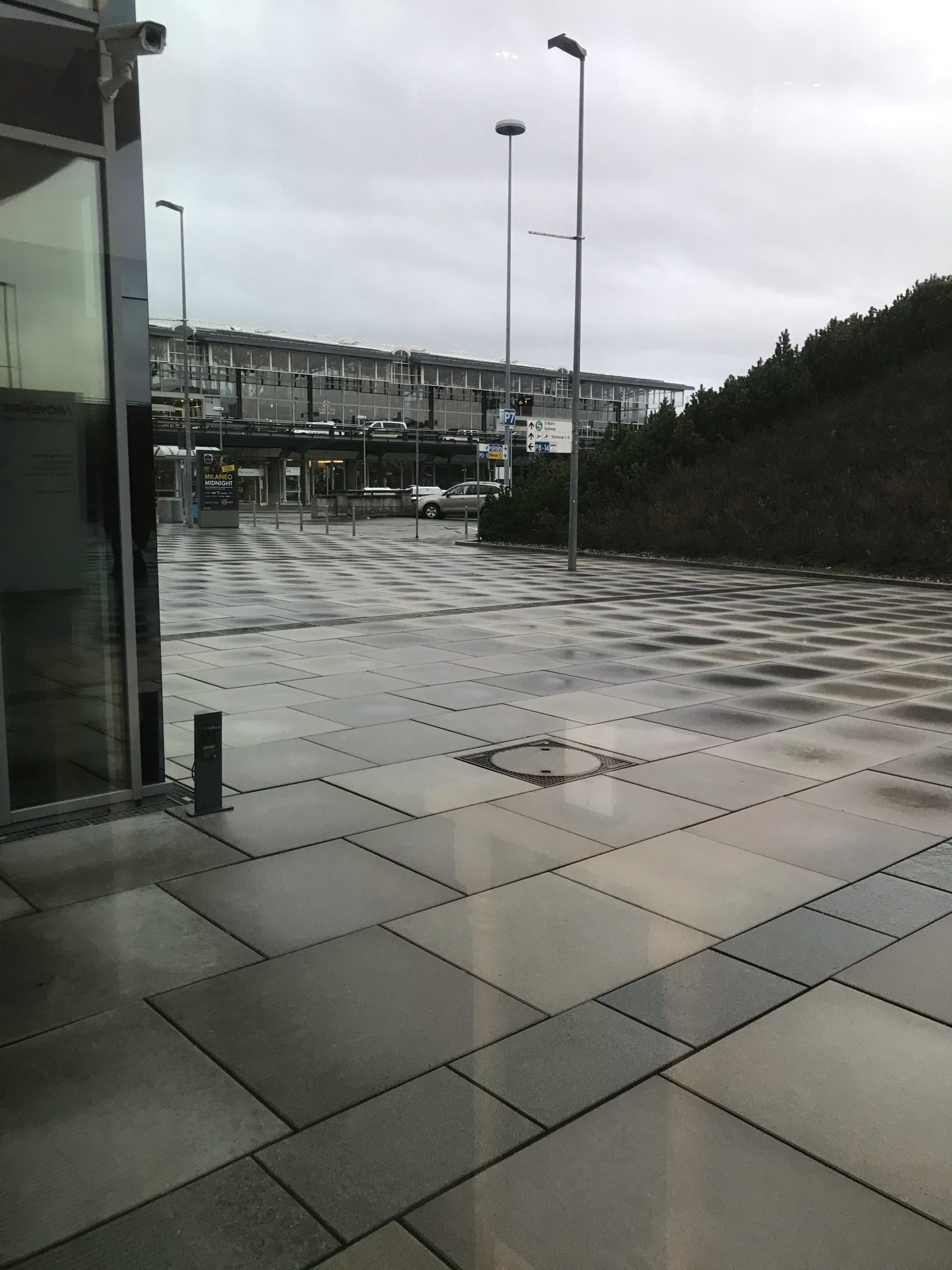 It has a modern feel, which really is about the only one on the tour.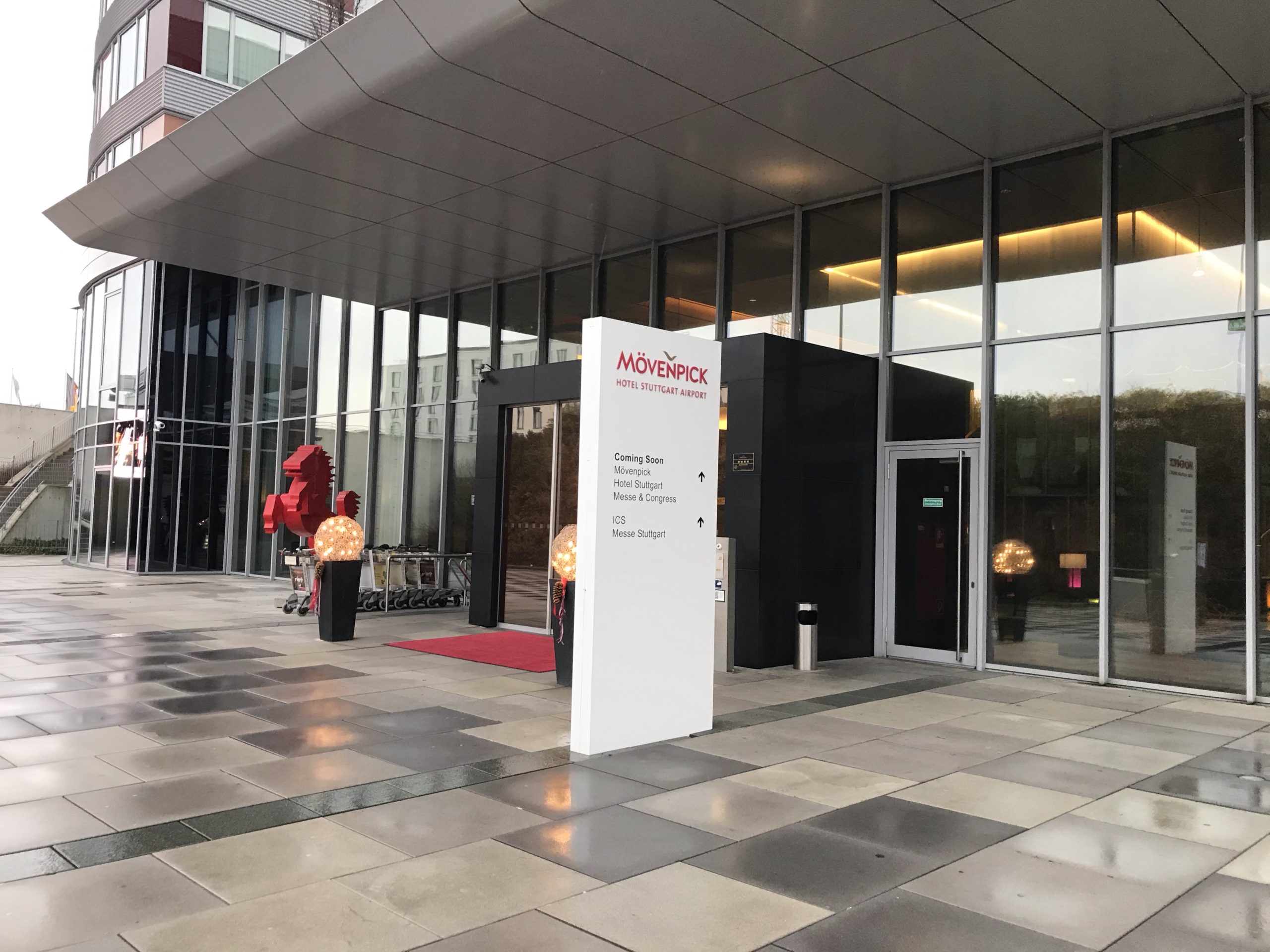 The common spaces are quite comfortable, great breakfast buffet, and a friendly and welcoming bar.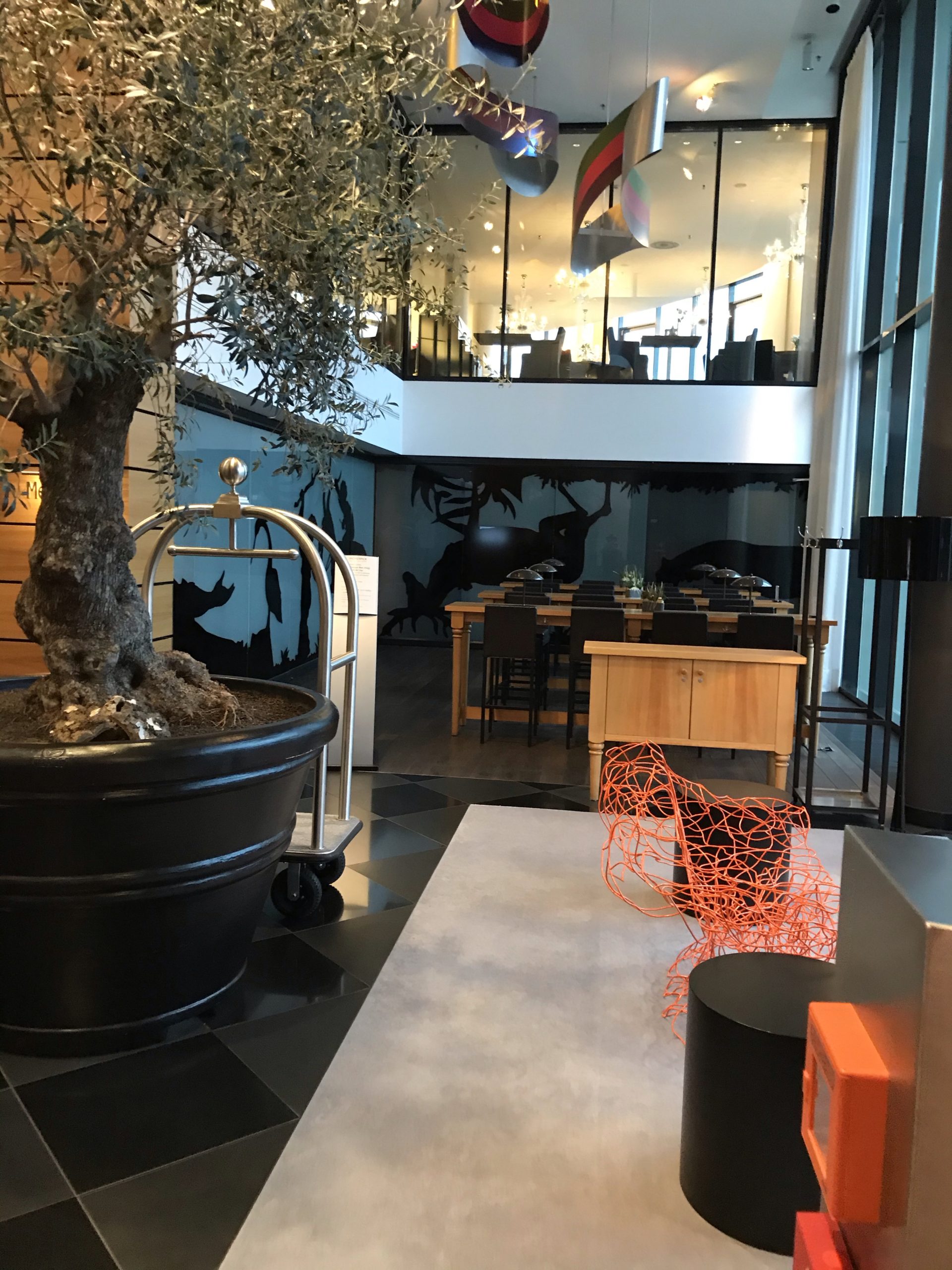 Unfortunately (or fortunately), the bar is closed till 6pm on Saturdays.
After our arrival, we were able to check in immediately and settle in our rooms for a bit before heading out for the Esslingen market. It's an easy train ride to Esslingen from the Airport… 10 or so stops, one change The Market at Esslingen am Neckar has two parts, a more traditional type Weihnachtsmarkt and a Mittelalter Markt (Middle Ages market). Think of a Renaissance Fair meets Christmas…. all kinds of interesting items for sale plus loads of interesting individuals!! Here's a sample….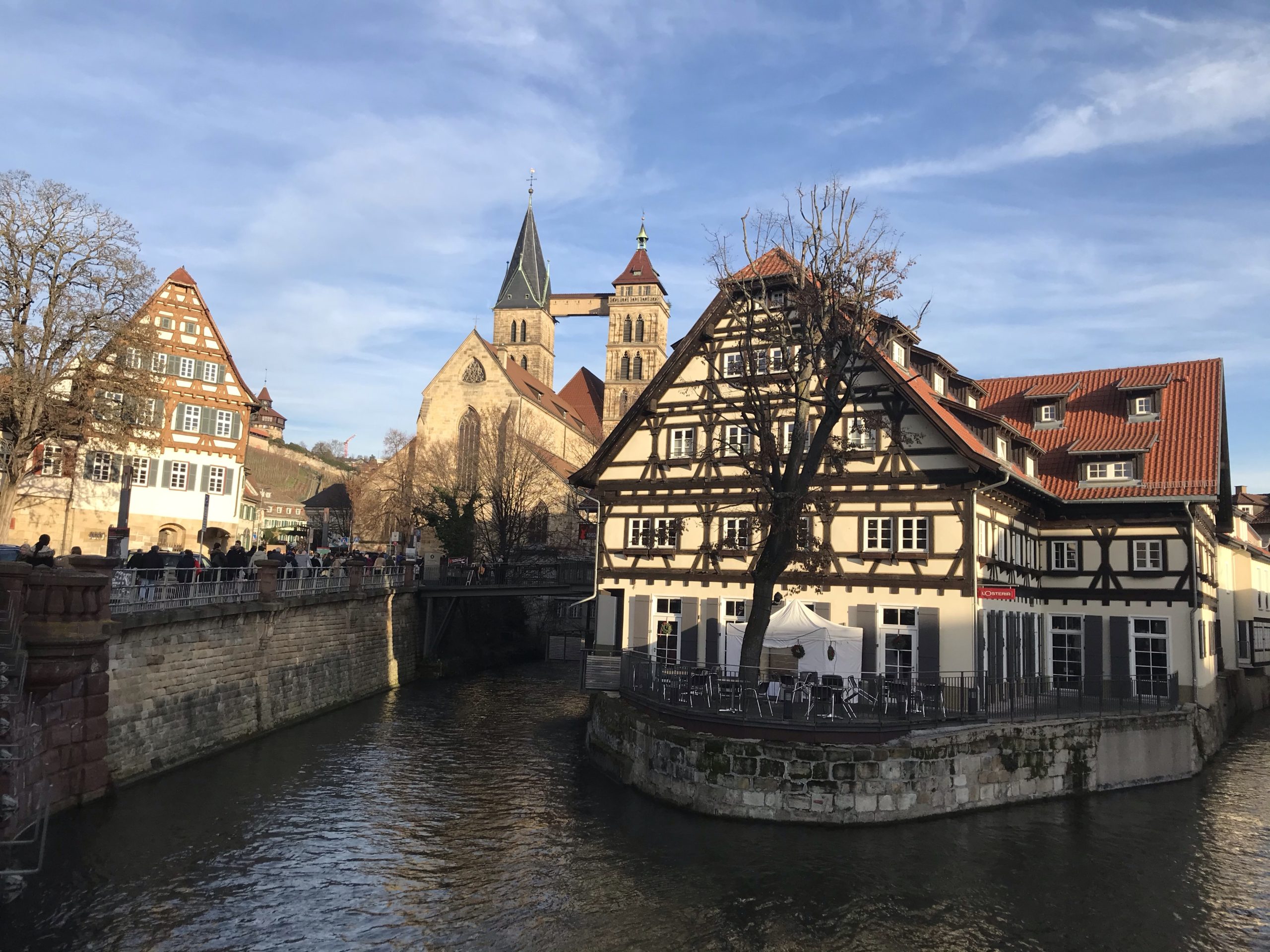 This is the view you get entering the old town area.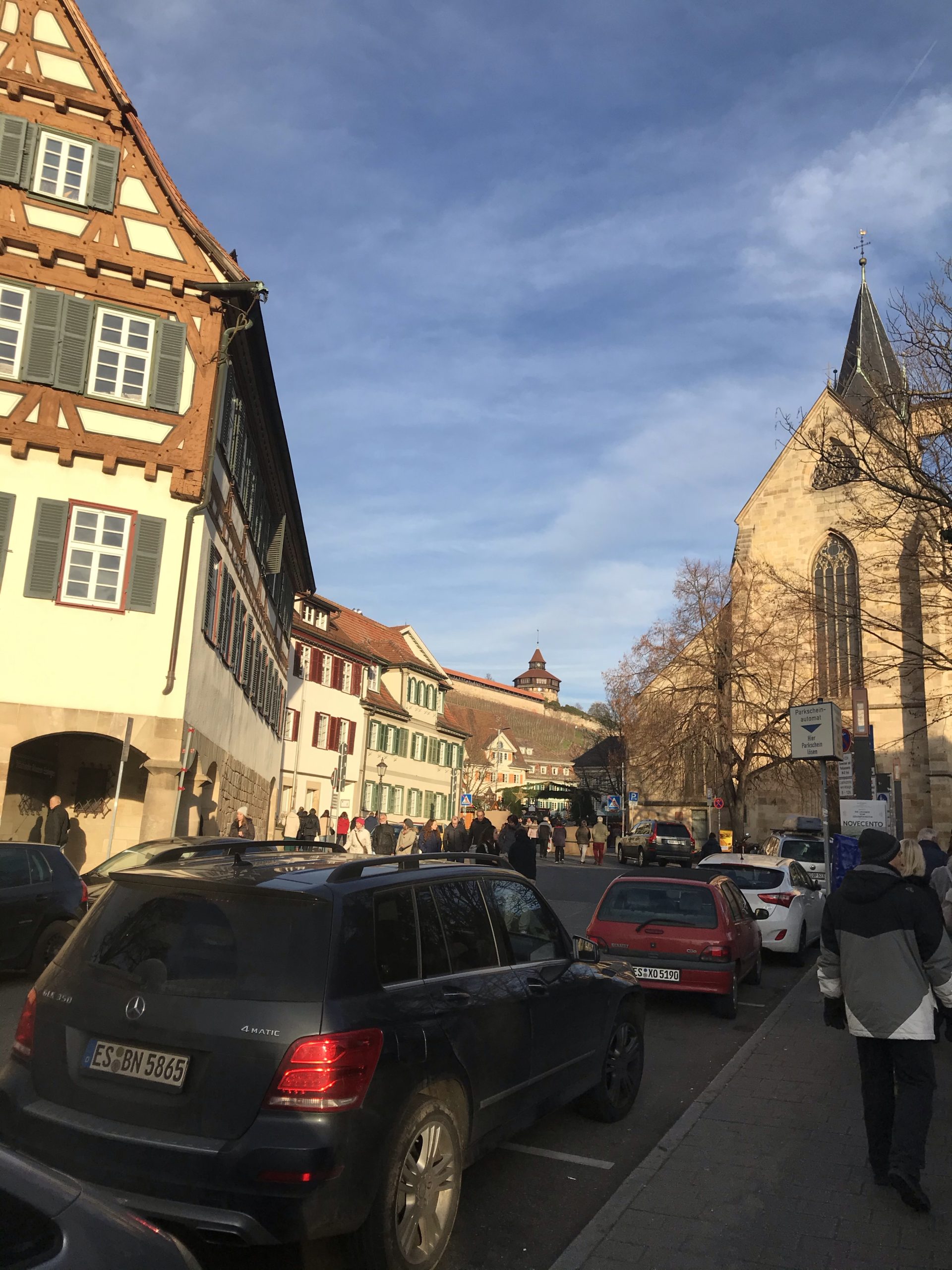 The market entrance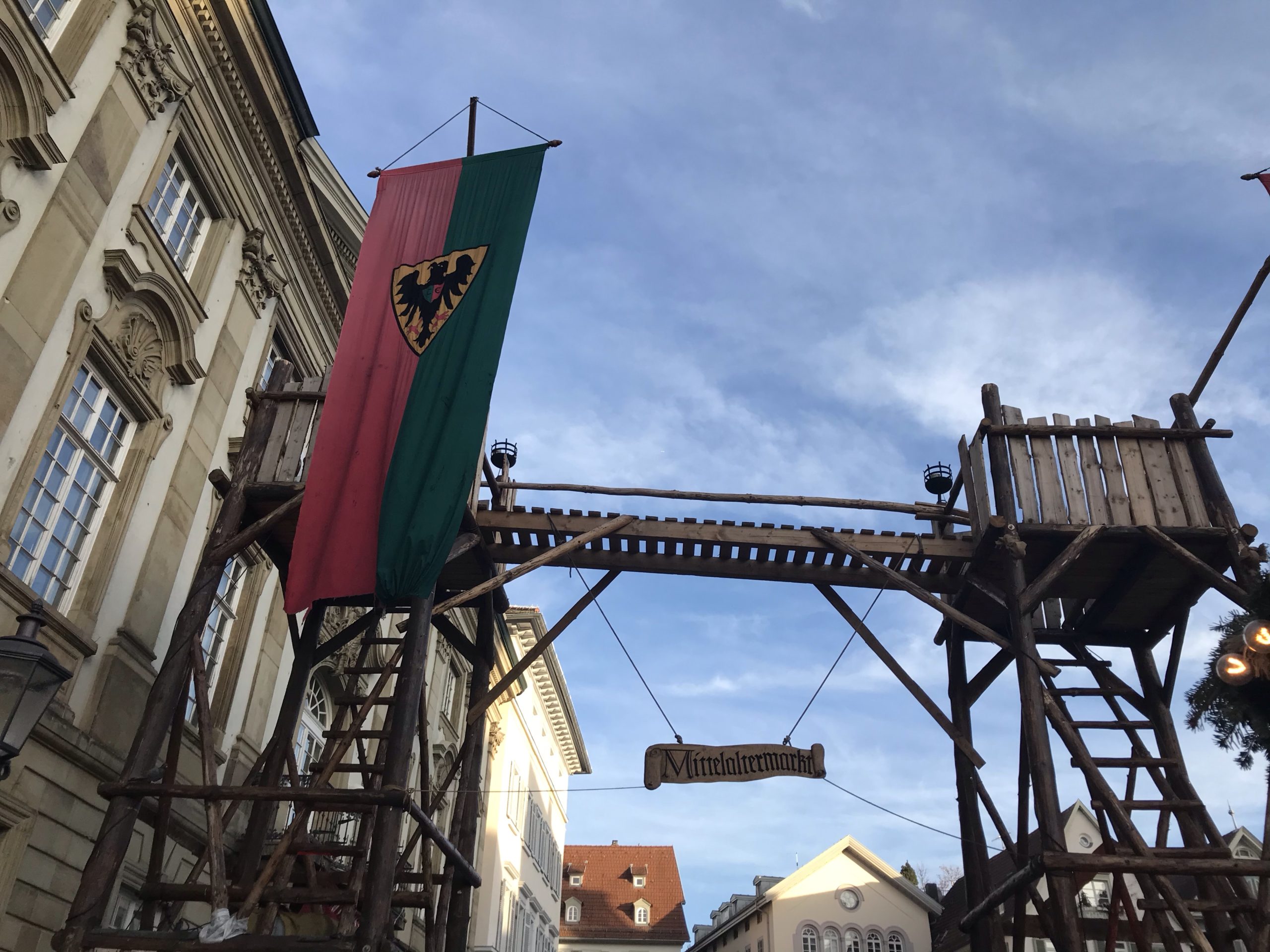 This is the portal to the Middle Ages…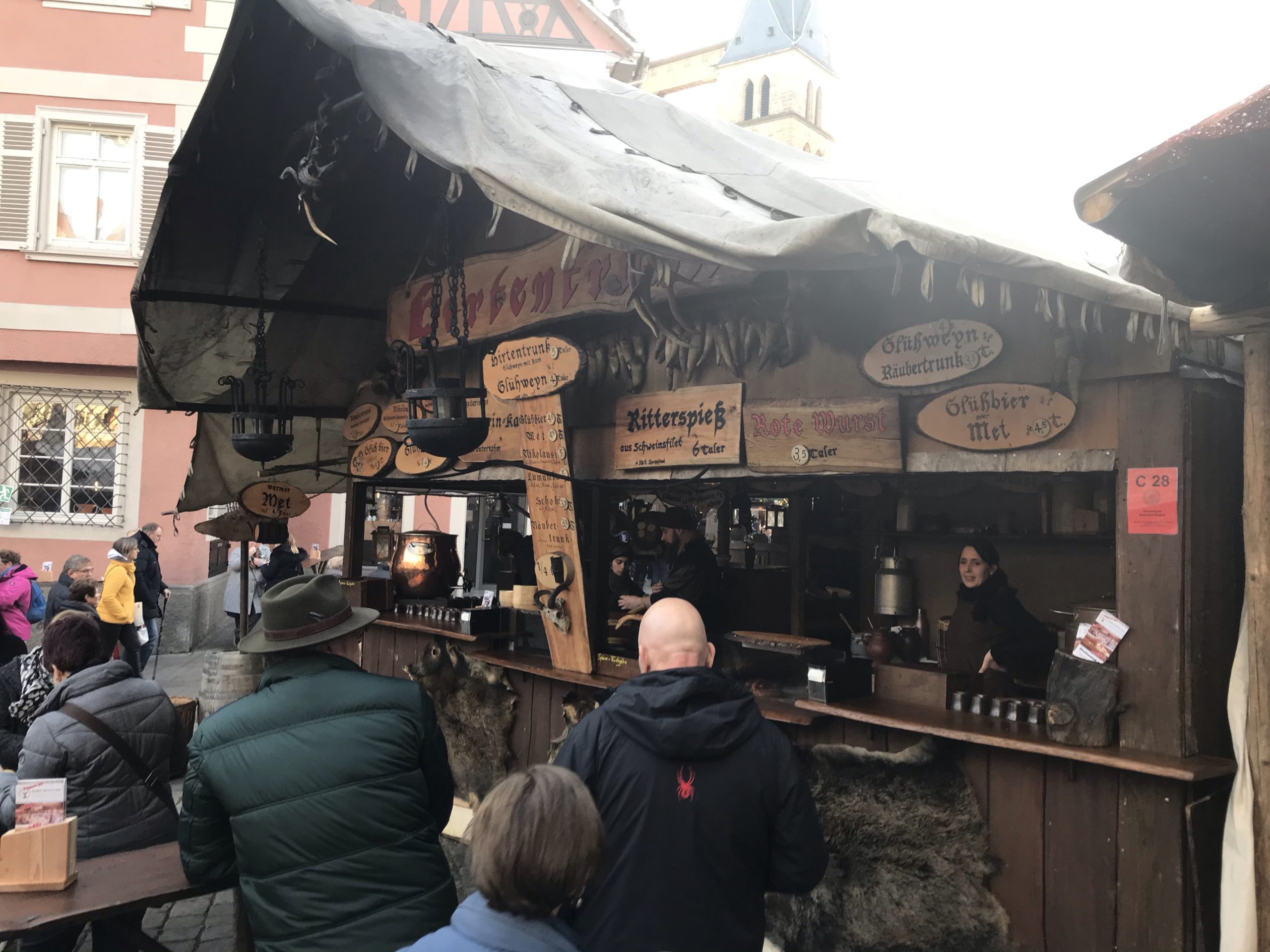 Lots to eat and drink
Loads of people watching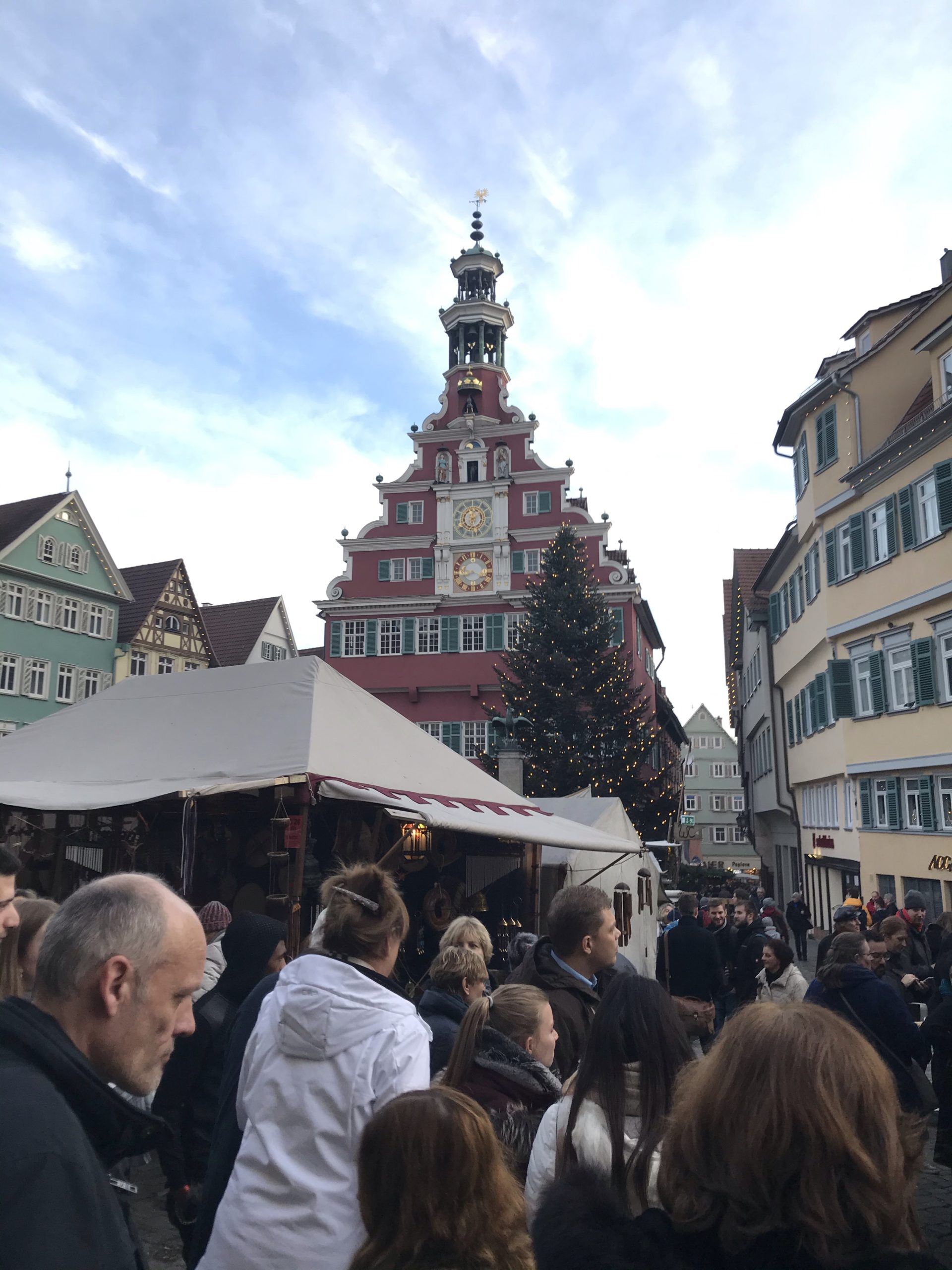 The Rathaus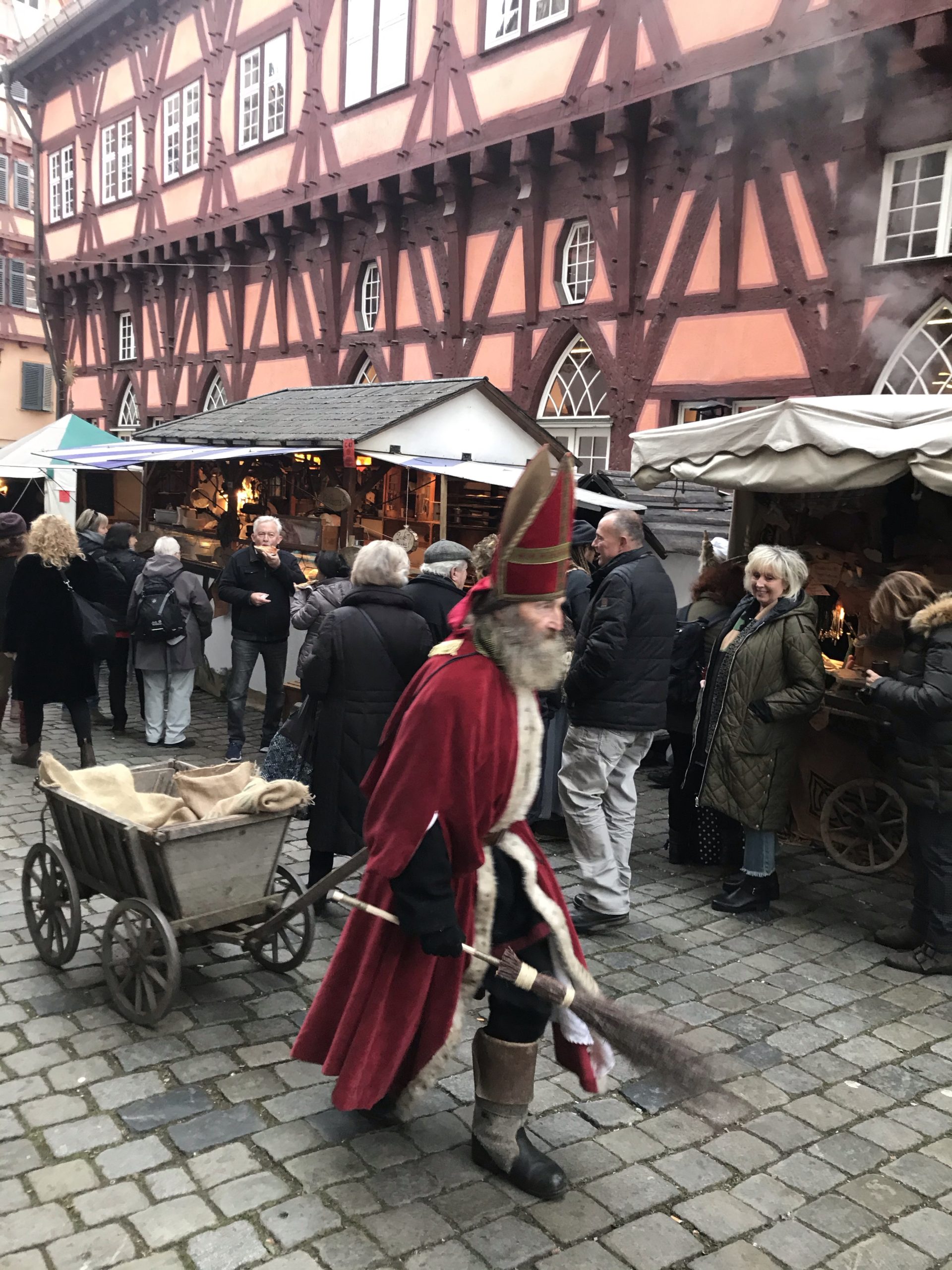 St Nicklaus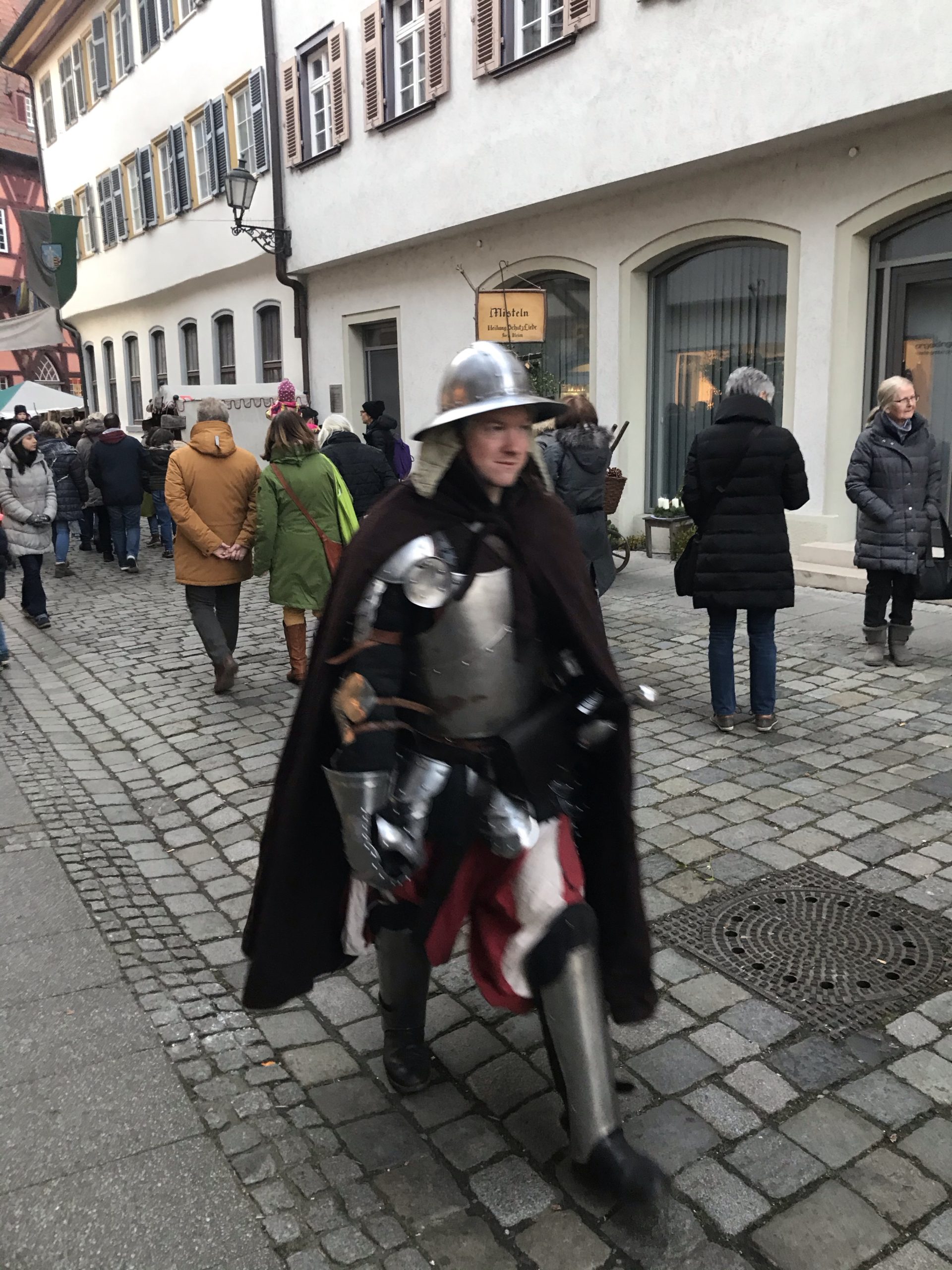 Ready for combat!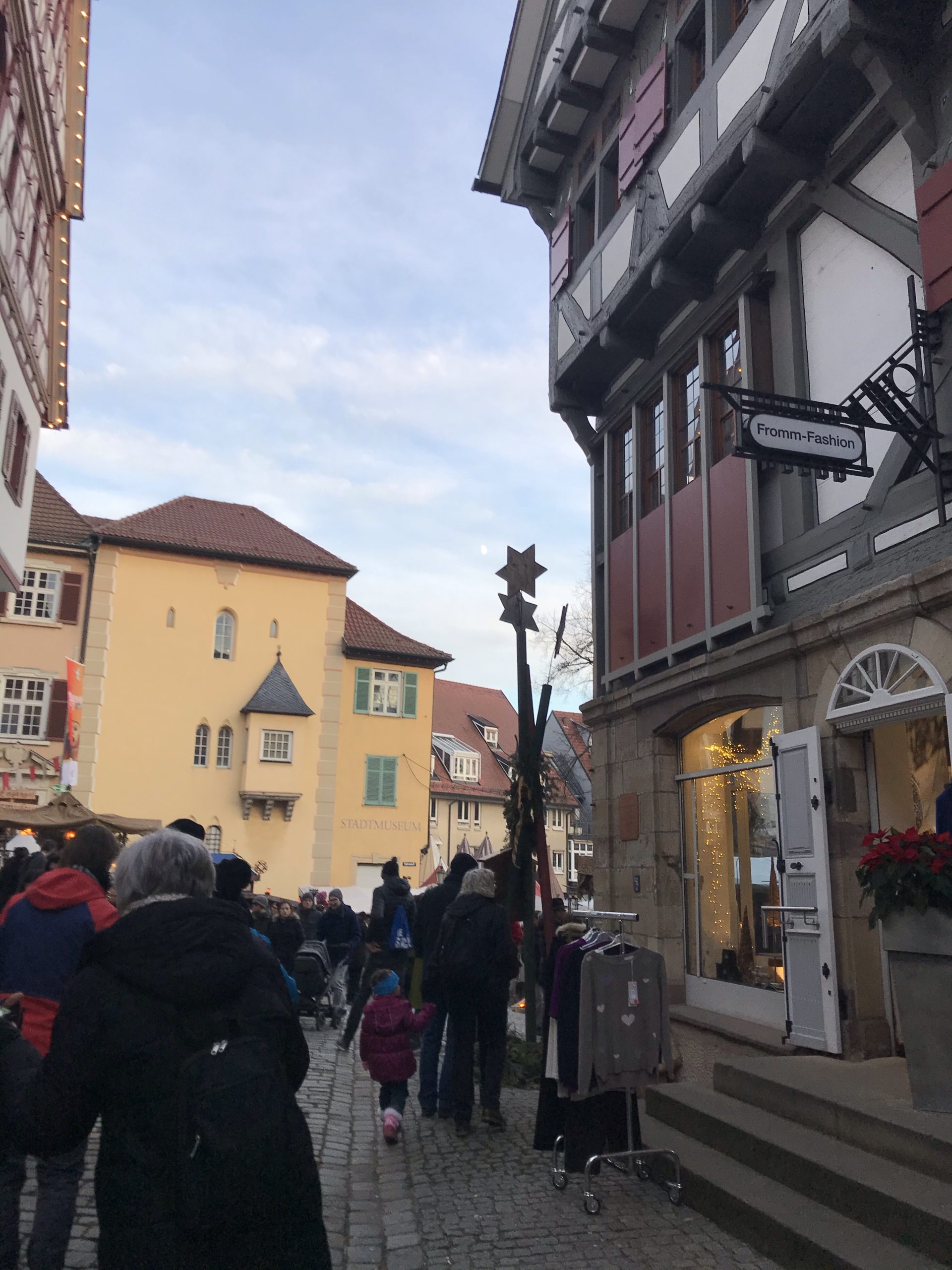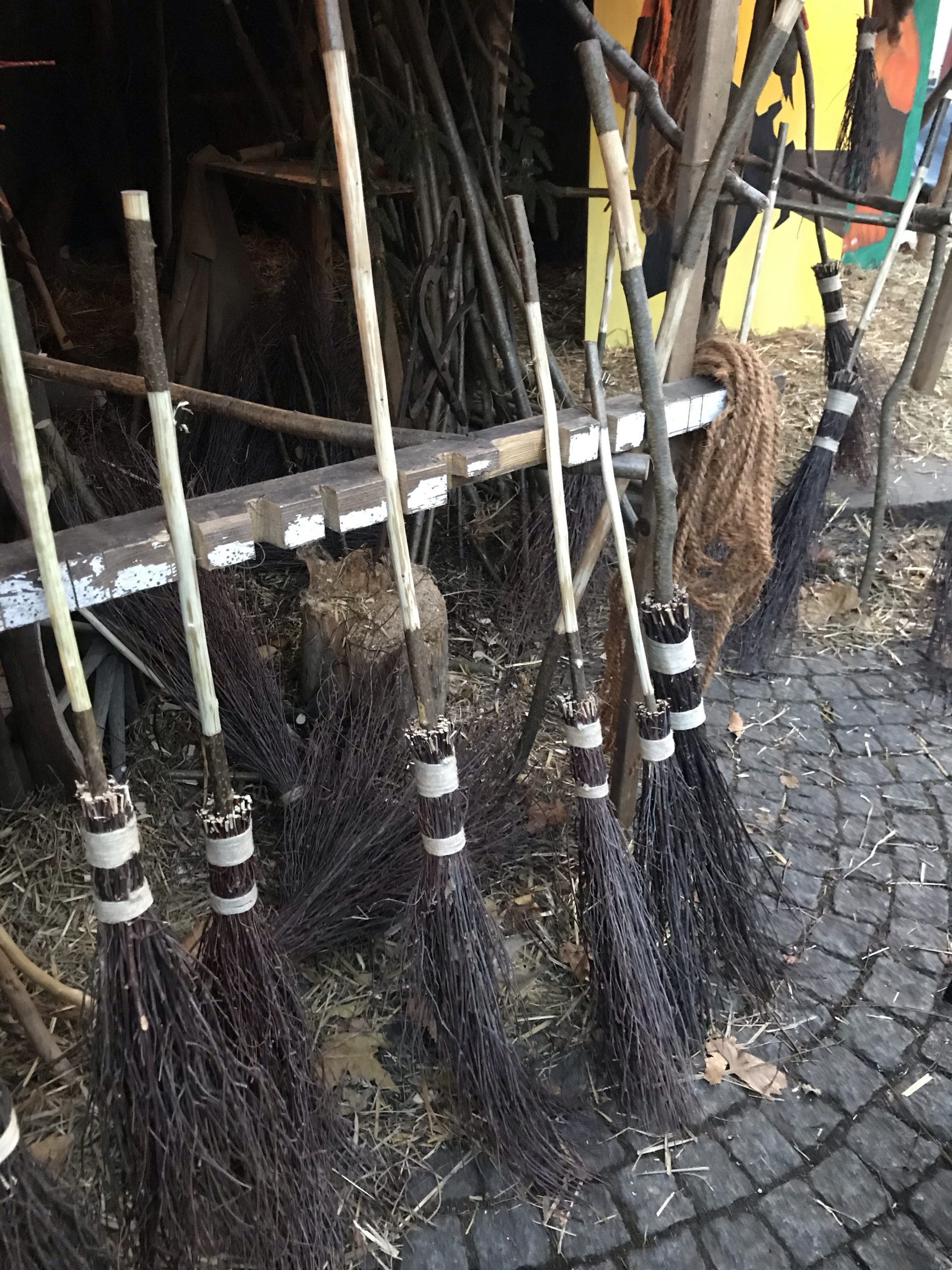 Looking for a newer model??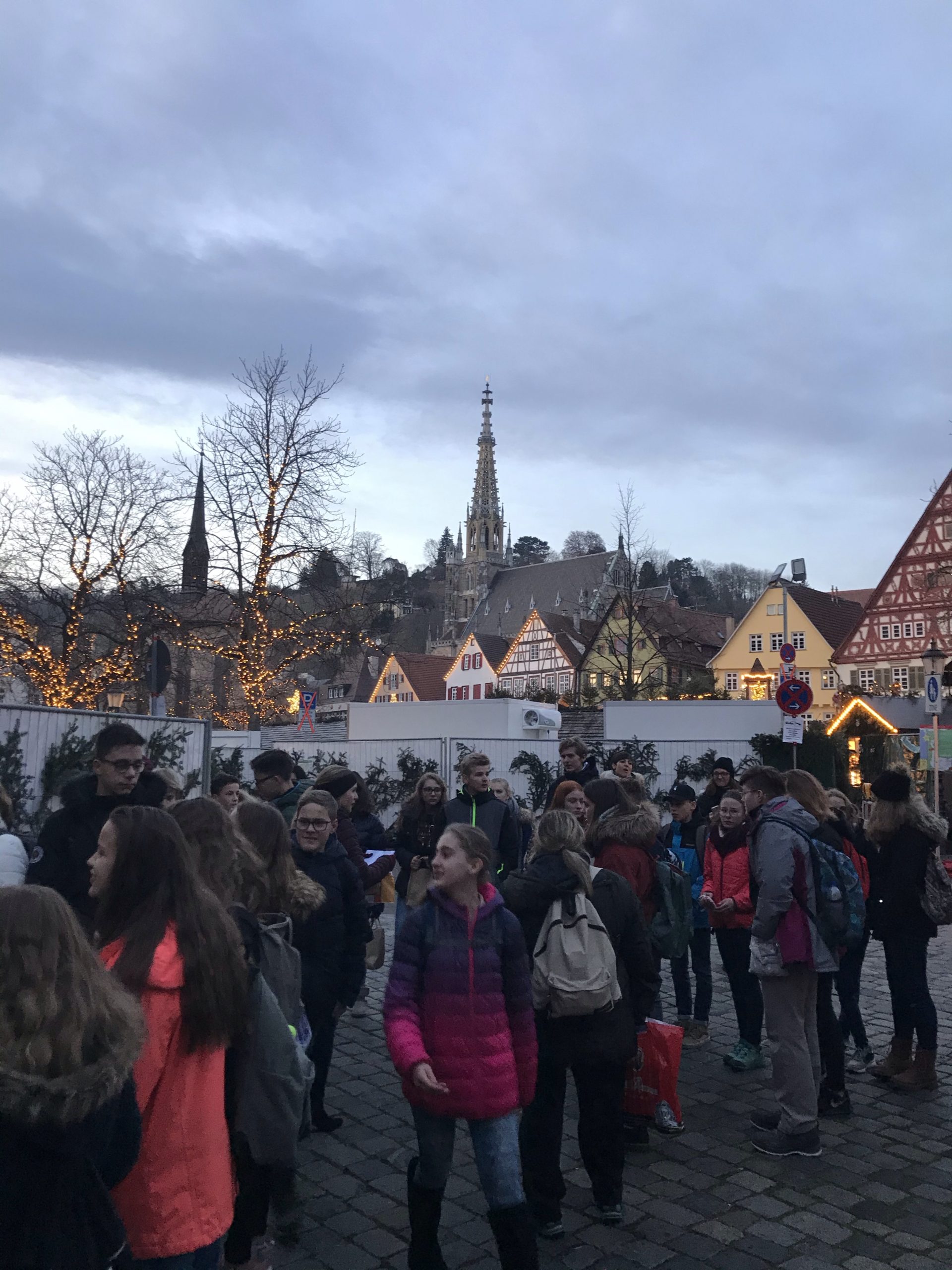 Gorgeous scenery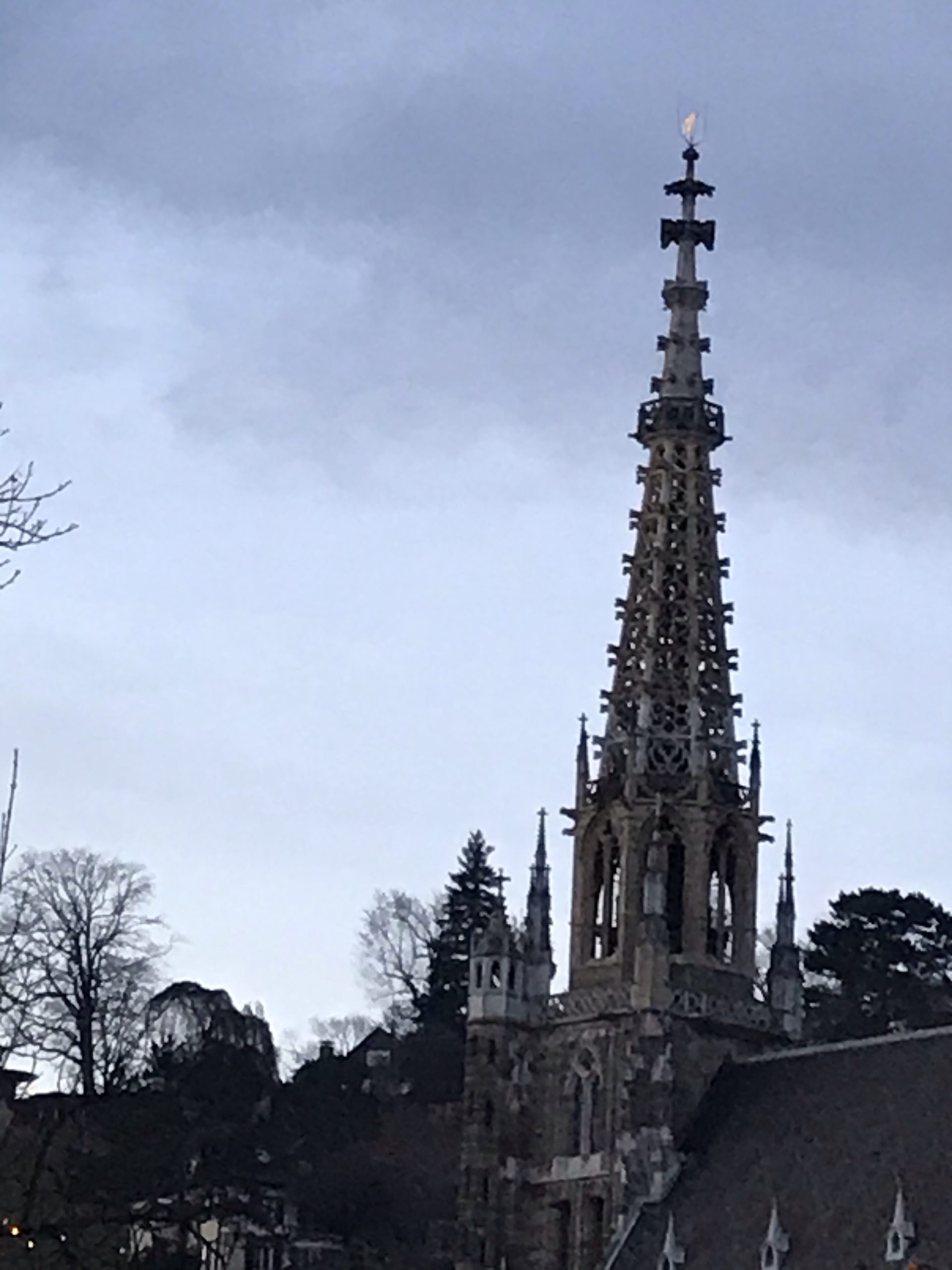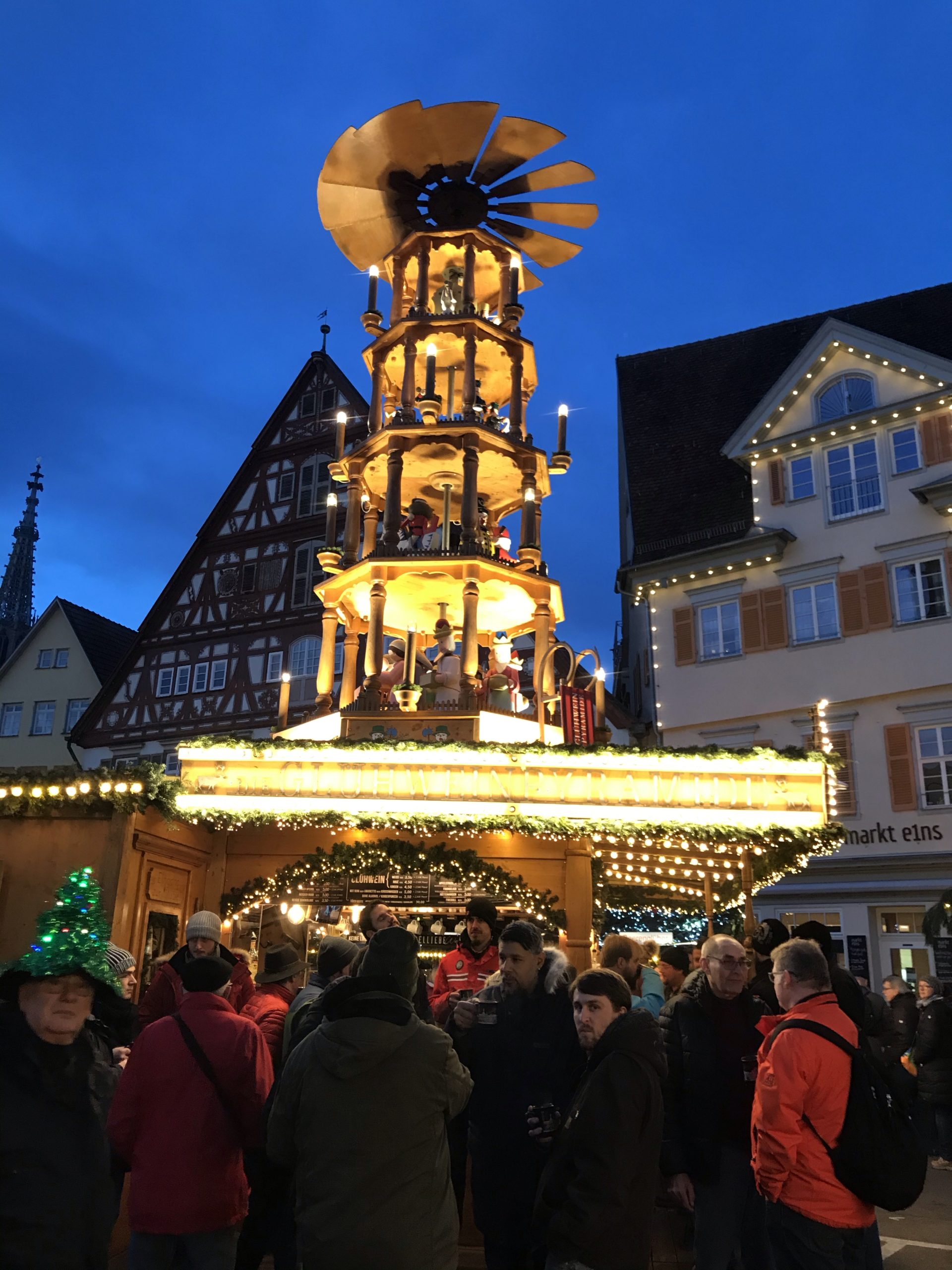 Pyramide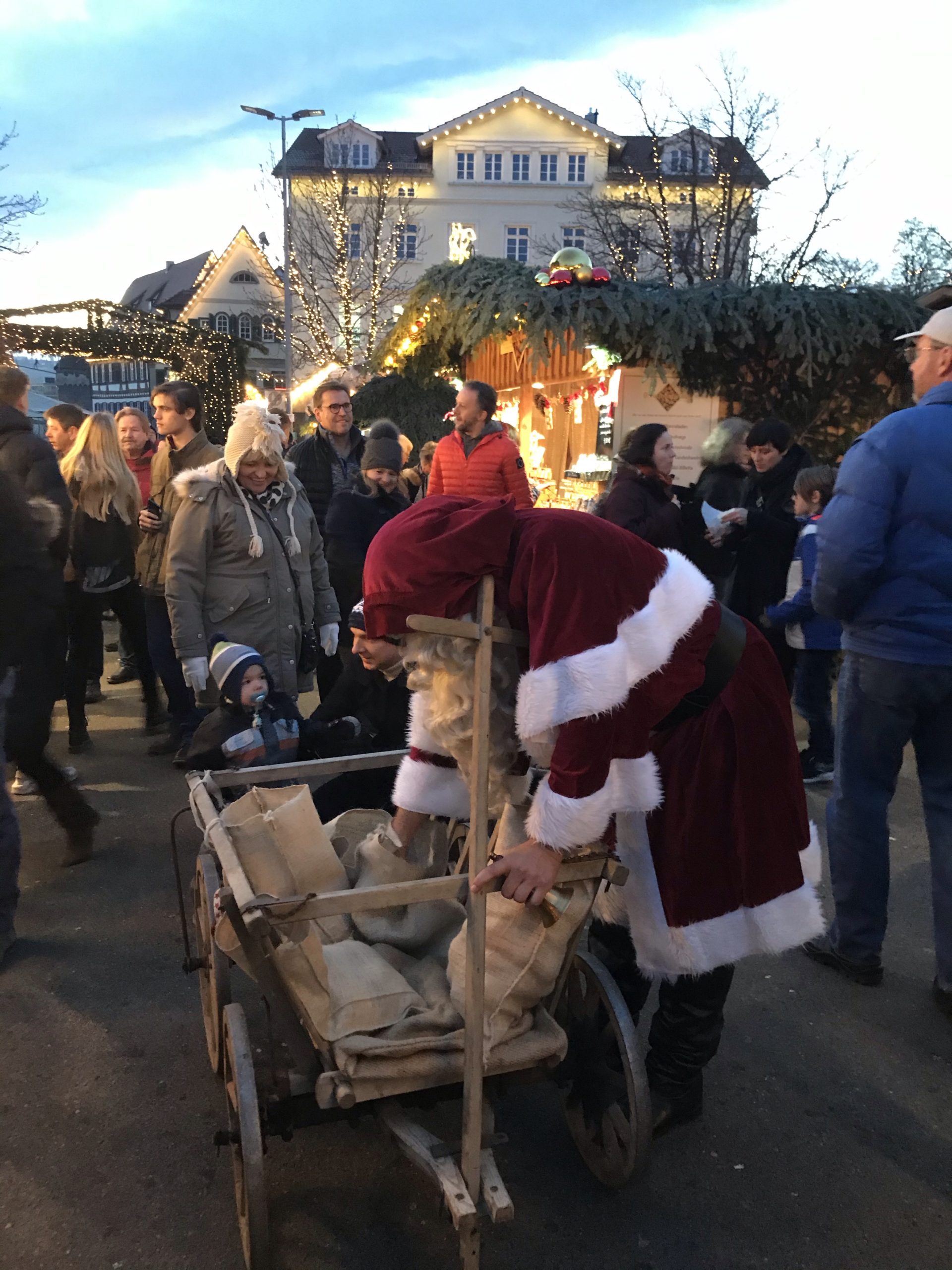 Der Nicklaus kommt!!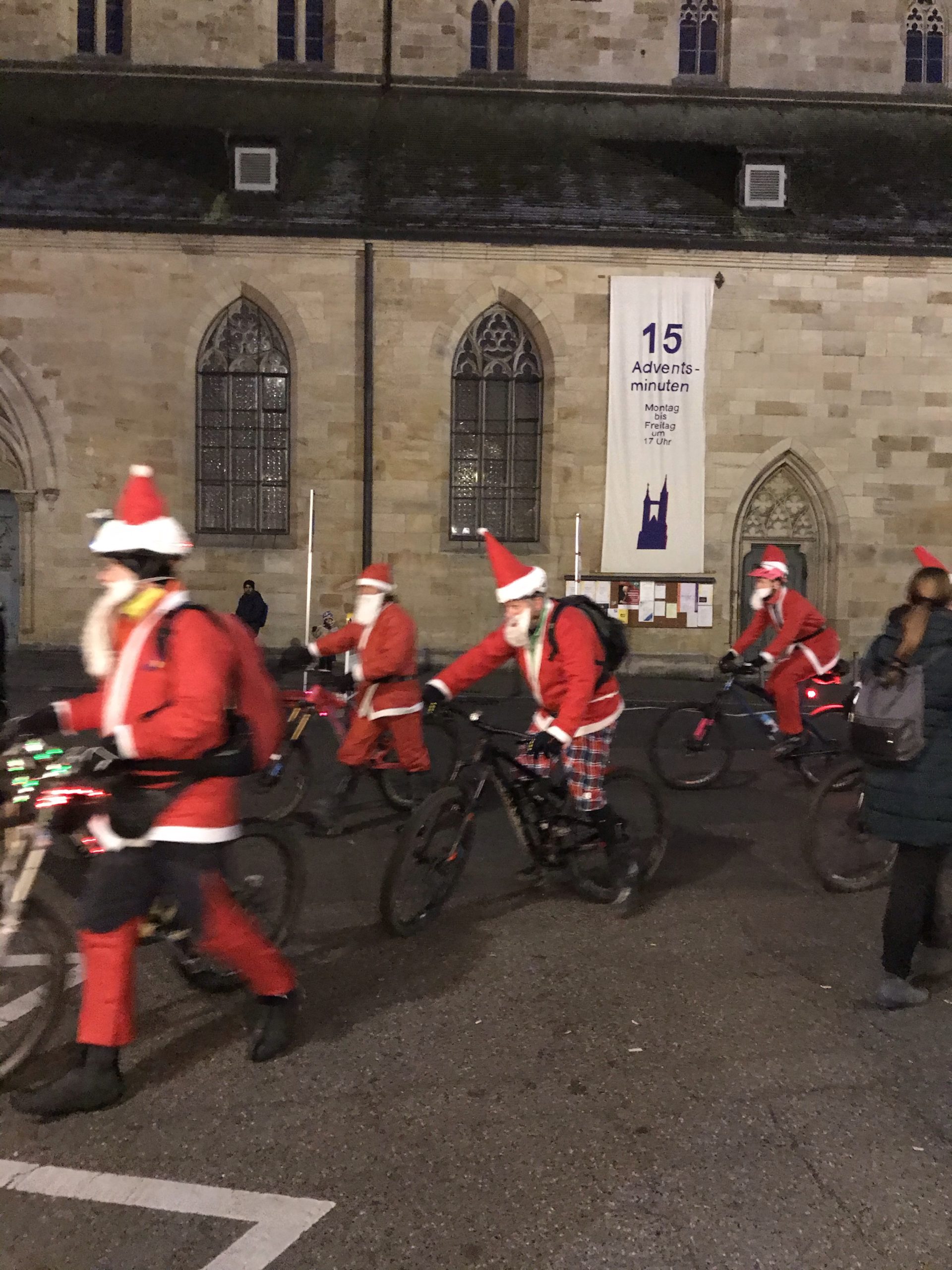 A herd of cycling Santas!!
Based on it's unique nature, this market is among my all time favorites.
After the visit, it's back to the Hotel on the train and after a bite to eat, and drink, it's time for bed…. for the travelers returning home or venturing on for a few more days and for me, waiting for the next group of Adventurers for Bavarian Christmas Market tour v2.0.
Interested in next year? Let's talk!