Day 12 was a great day for everyone else in our group but for me it meant another day of work!!!
We all went to breakfast at 0630 and then loaded up the van and I took everyone to the Frankfurt airport. Terminal 1 was the first stop to let one off then circling the airport again to let the last 3 off. That was probably the easiest part of the day!!
I went back to the airport and finished my packing, got the hotel bill paid and loaded up my bike in the van. I decided to make one more quick stop at Globus, the Super Walmart equivalent. I had looked up the Königin Victoriaberg wines the night before and they had them in stock! So I thought I'd go there and pick up a bottle. Remember Königin Victoriaberg?? See last blog if you forgot!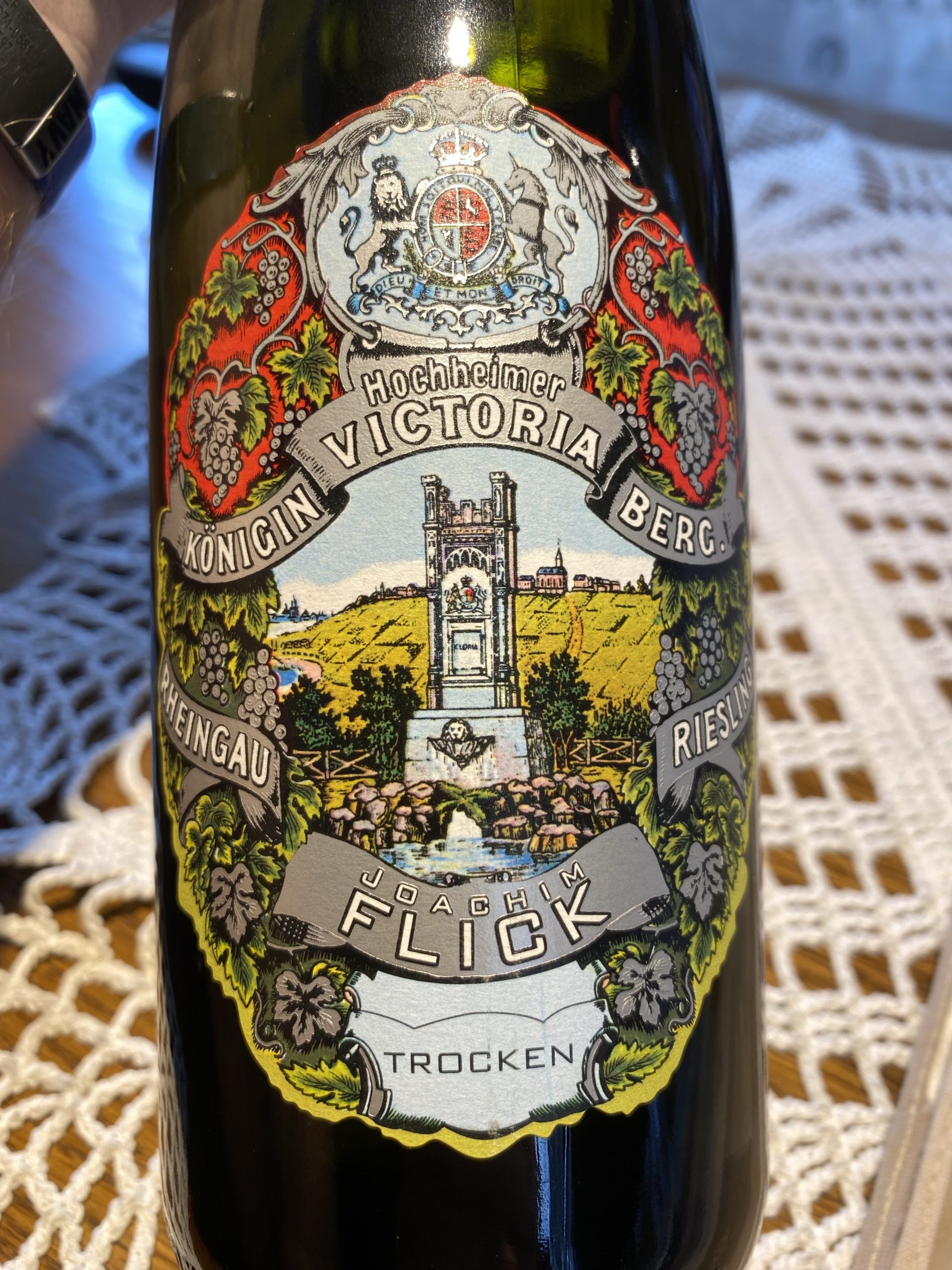 Traffic was bad coming into Frankfurt…. glad I was going out!!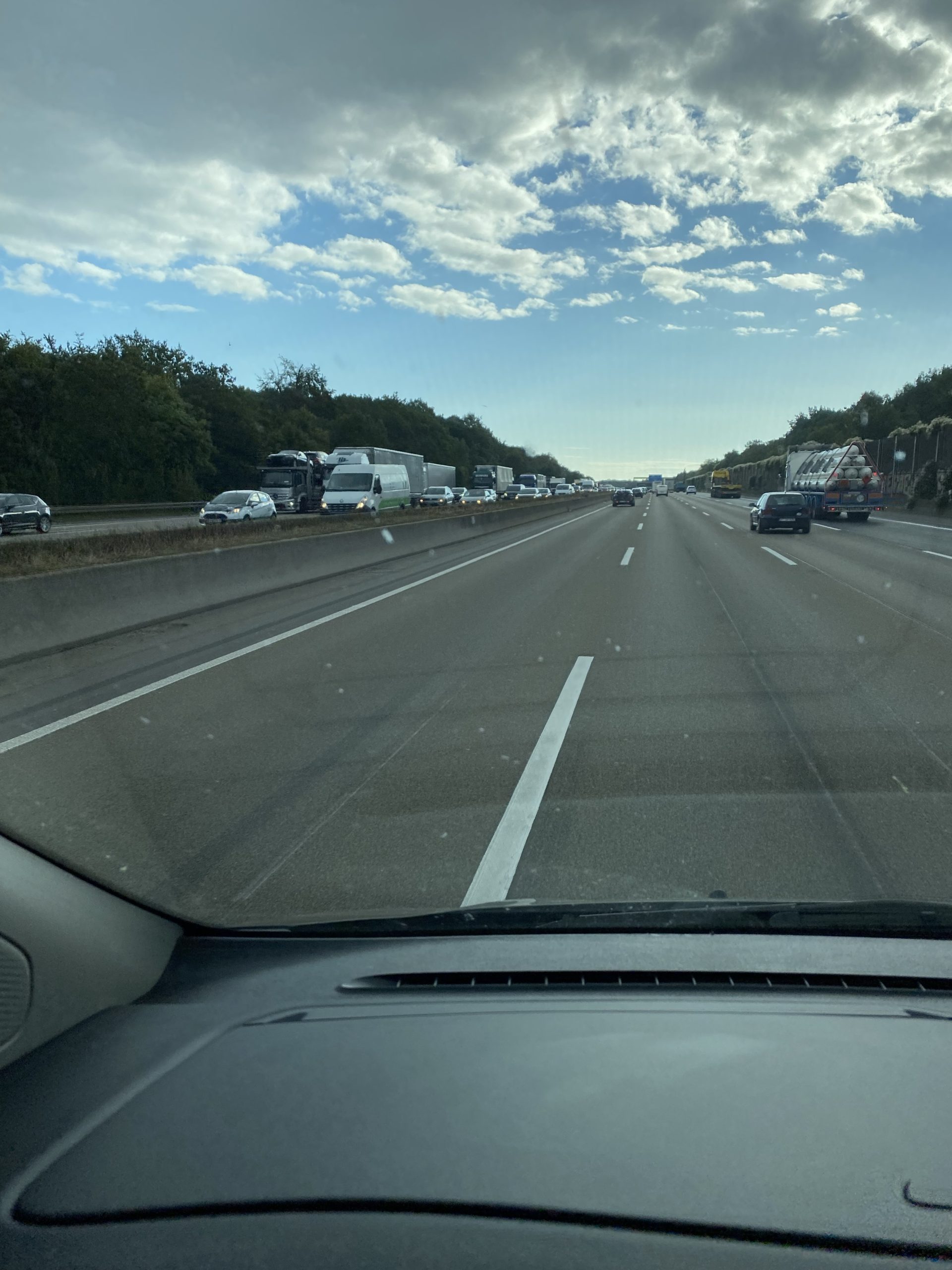 I store my van with my cousin at her home about 2 hours away from Frankfurt. I like to begin and end my trip visiting her because it give me the first and last chance to polish up my German till the next trip! The only bad thing about visiting her is she ALWAYS has to feed us. This time I had Bratwurst and Sauerkraut waiting!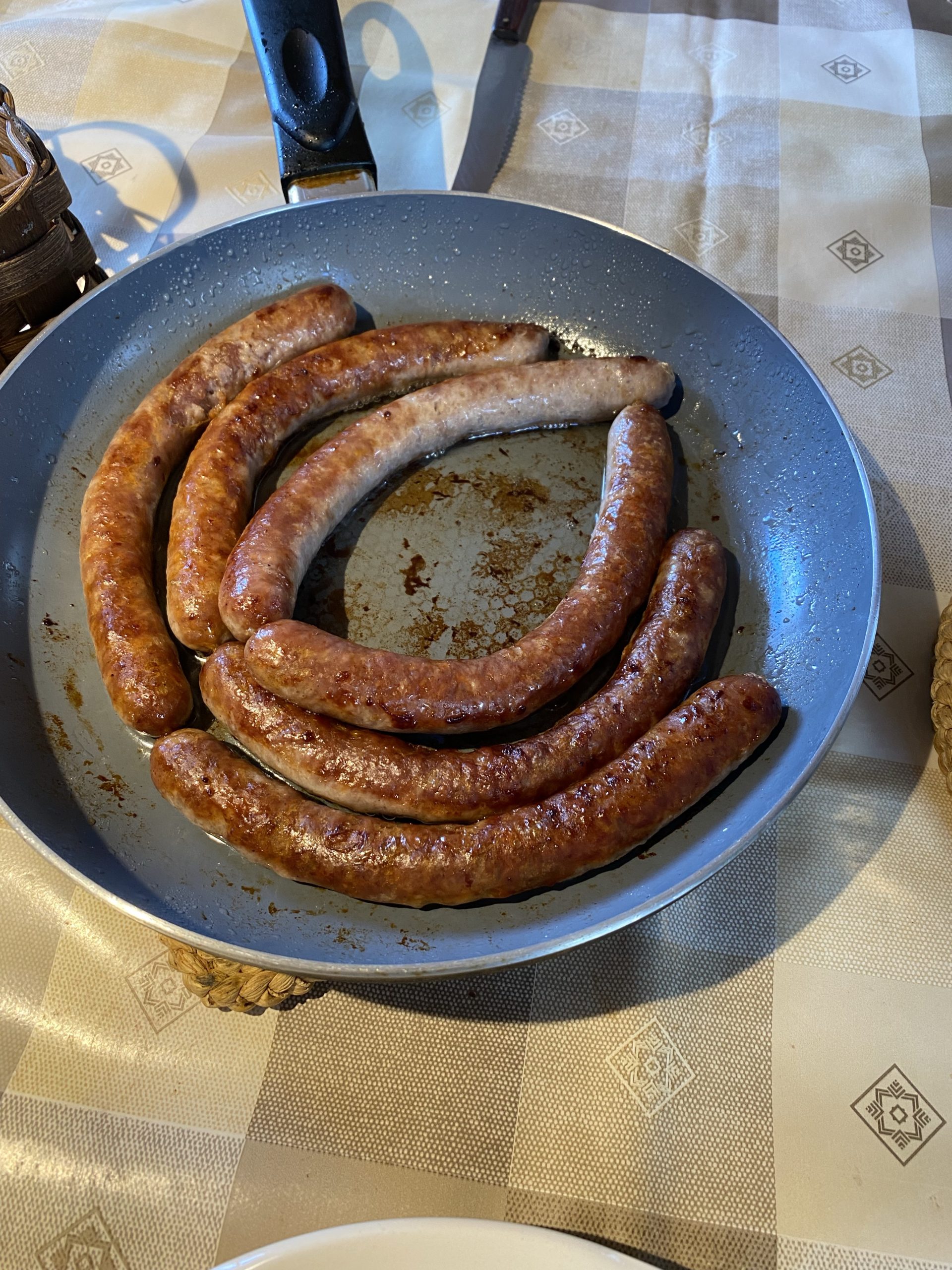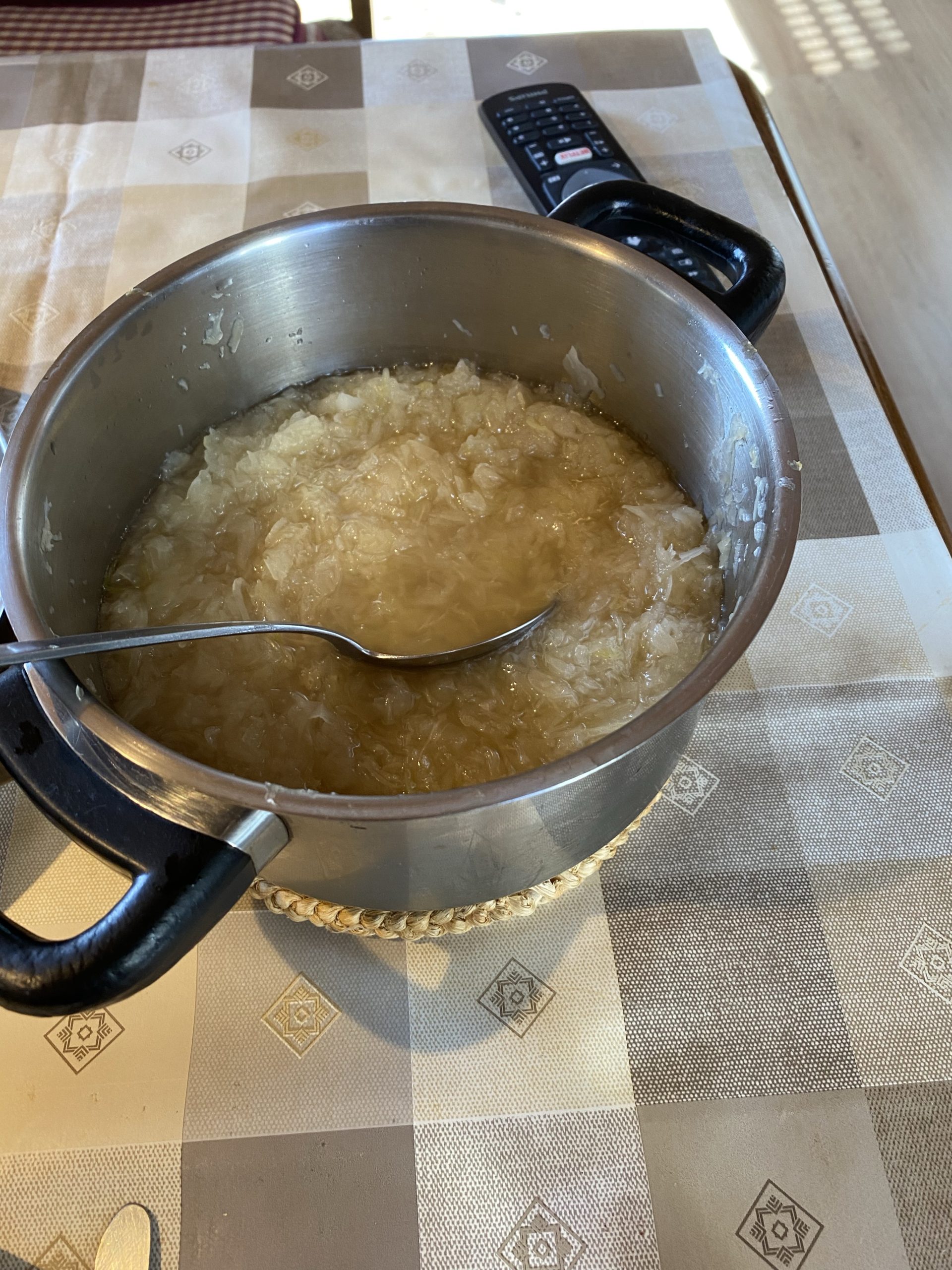 After a nice chat, a filling lunch and unloading my bike and tools, it was time to head back to Frankfurt. Just before Frankfurt I had to stop and top off the tank then I headed to the hotel.
For this last night in Germany, I stay in the Hilton Garden Inn. It's a little handier when I have to drop off the van. So I headed that way….. the Hilton and the Hilton Garden Inn are located in a business complex next to the airport in a building called The Squaire. In this map you can see it's right by the airport……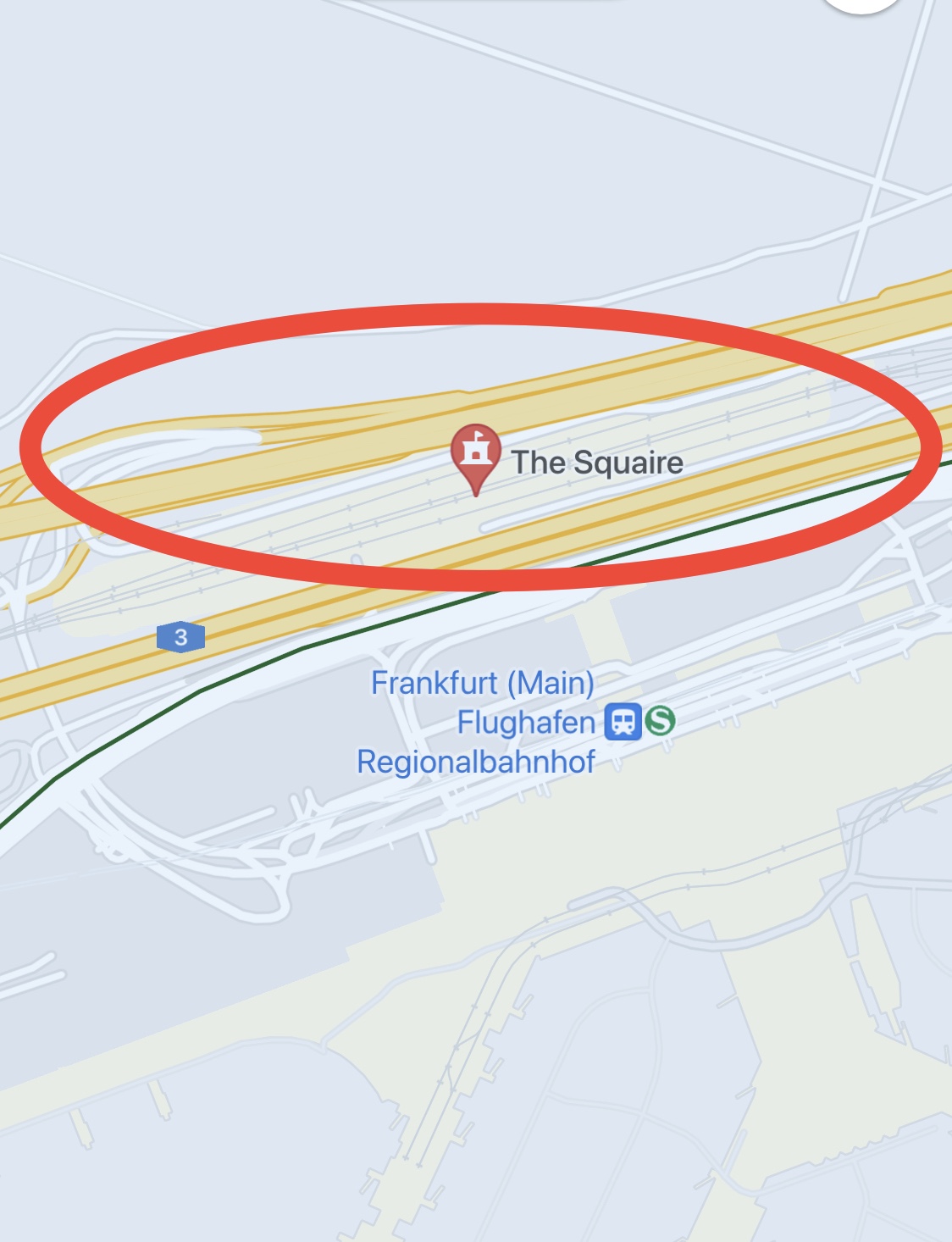 But the really interesting thing about it is that it looks kinda like a big cruise ship sitting right there between the Autobahn and the airport!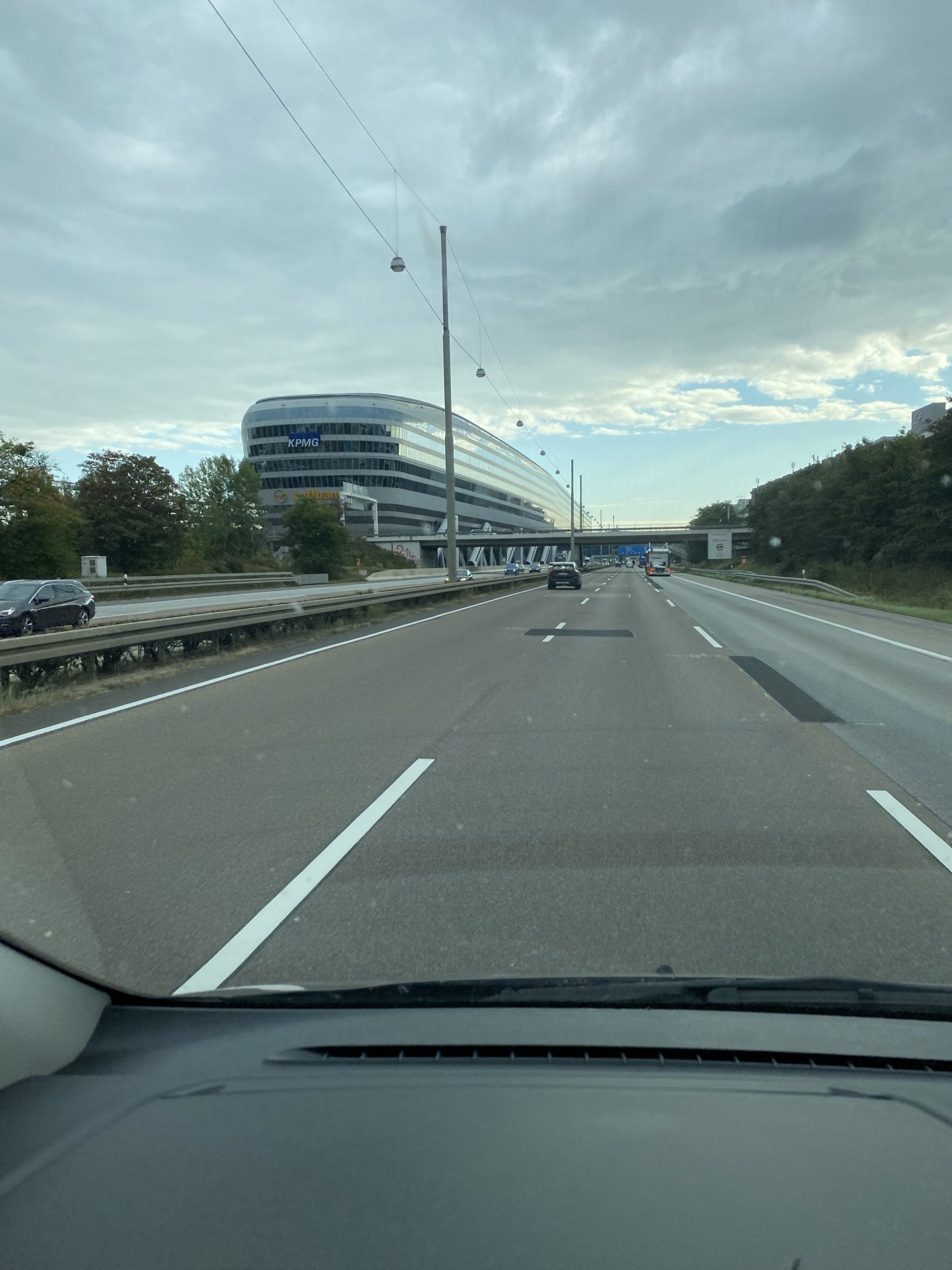 I went in the Squaire and dropped my bags off at the hotel then went and checked the van back in. Strangely, no one was around to check in…. I guess because of COVID they've decreased their staffing because it was empty! So I dropped off the van, dropped off the keys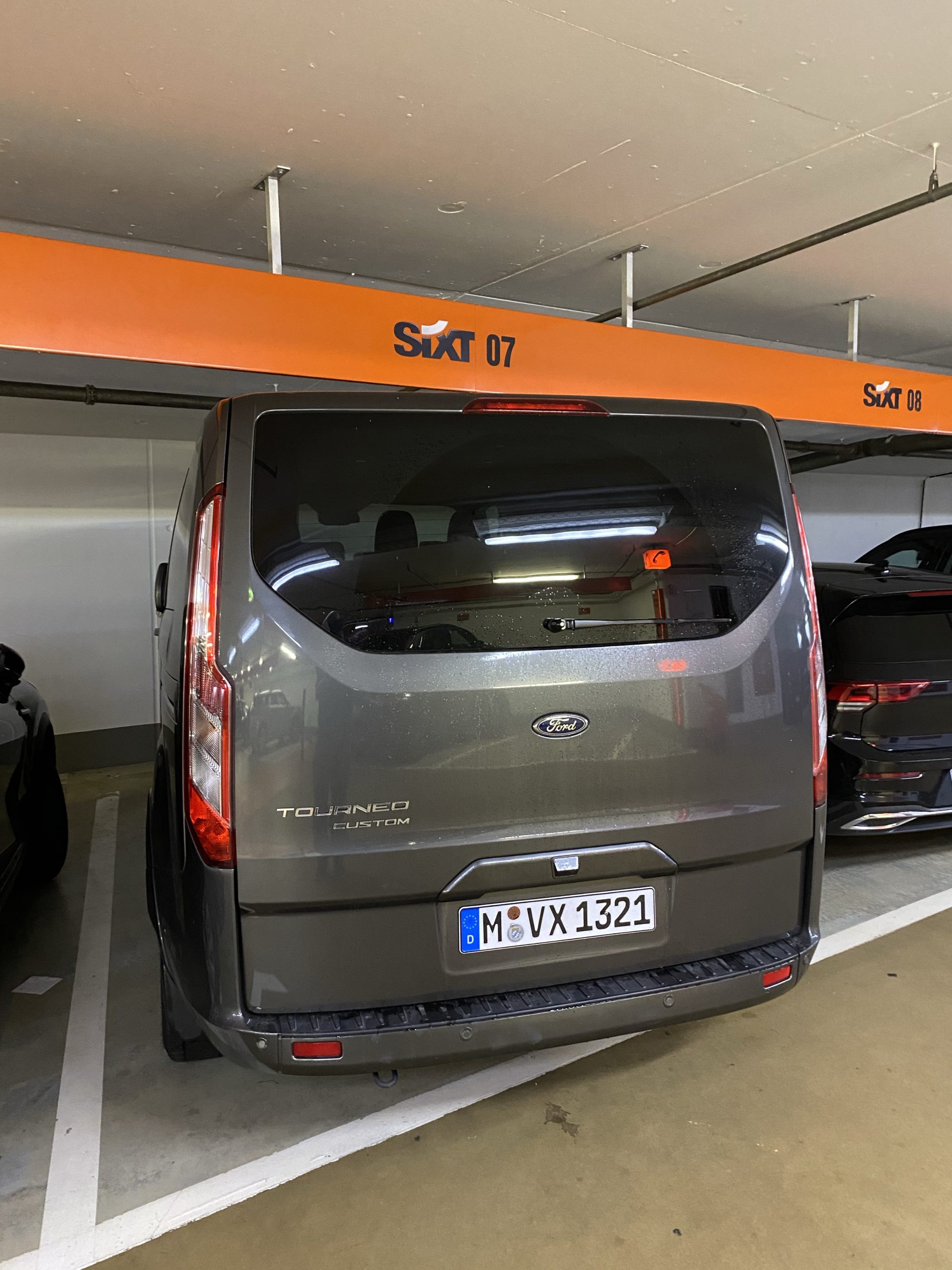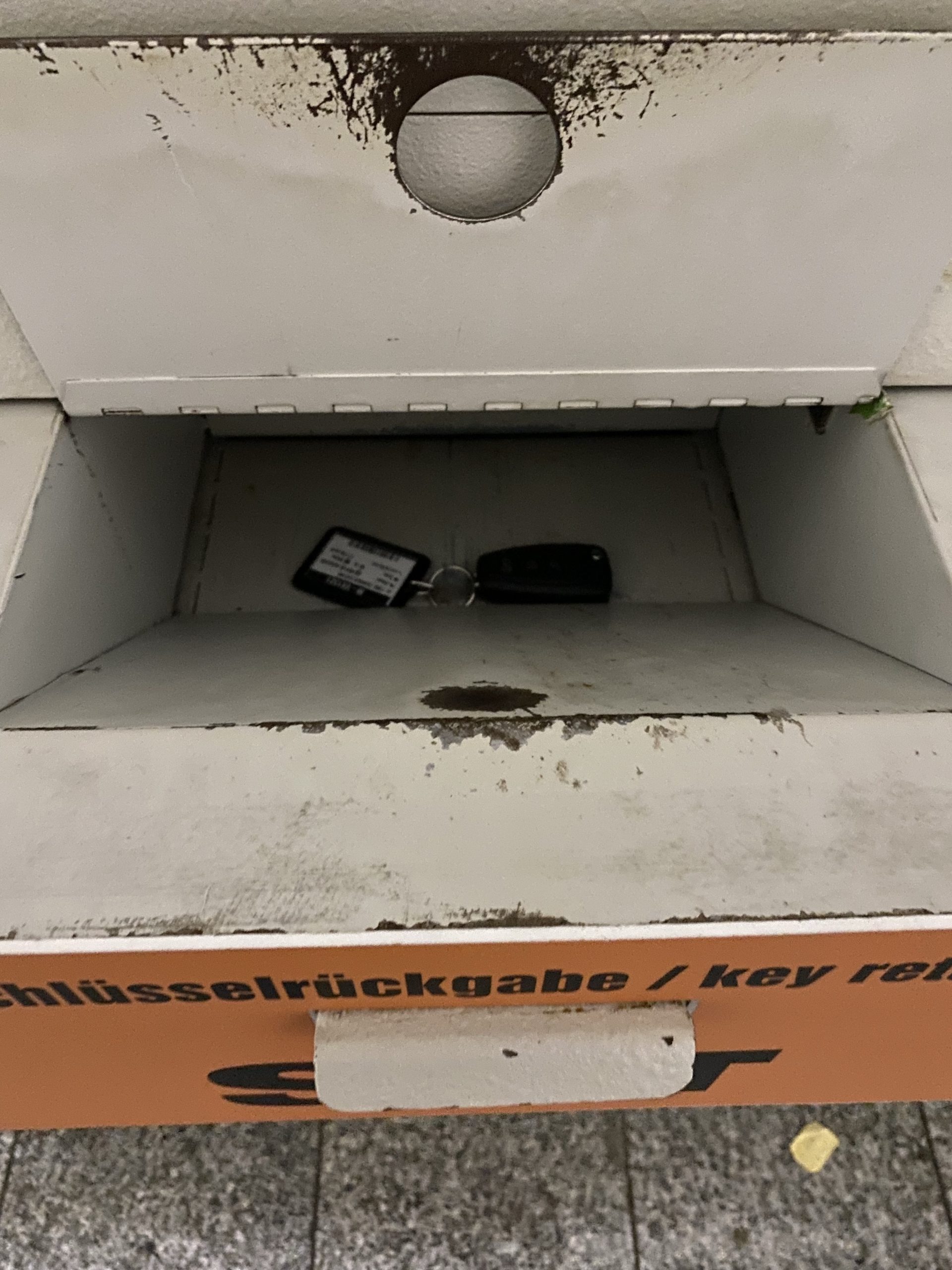 and headed back to the hotel.
I had a great night's sleep and got up to go to the airport. Because I had 2 bags and my back pack and the fact the Hotel/Squaire was on the opposite side of the Squaire from the airport and the fact it was at Terminal 1 and I needed to get to Terminal 2, I took a taxi!! Best €10 I ever spent!
Check in was easy, the agents were actually very interested in how I uploaded all my documents into their system. Apparently that has been an issue. In addition to showing your passport you have to show results of your COVID test, an attestation that you are healthy and an optional tracking form. Well, I did all 3 of these things digitally!!! And I guess it was fairly uncommon.
I spent a while in the Club drinking some coffee and eating a pretzel then went to the boarding gate. And now I'm sitting in my seat on the plane again… the same one I was in when I came over!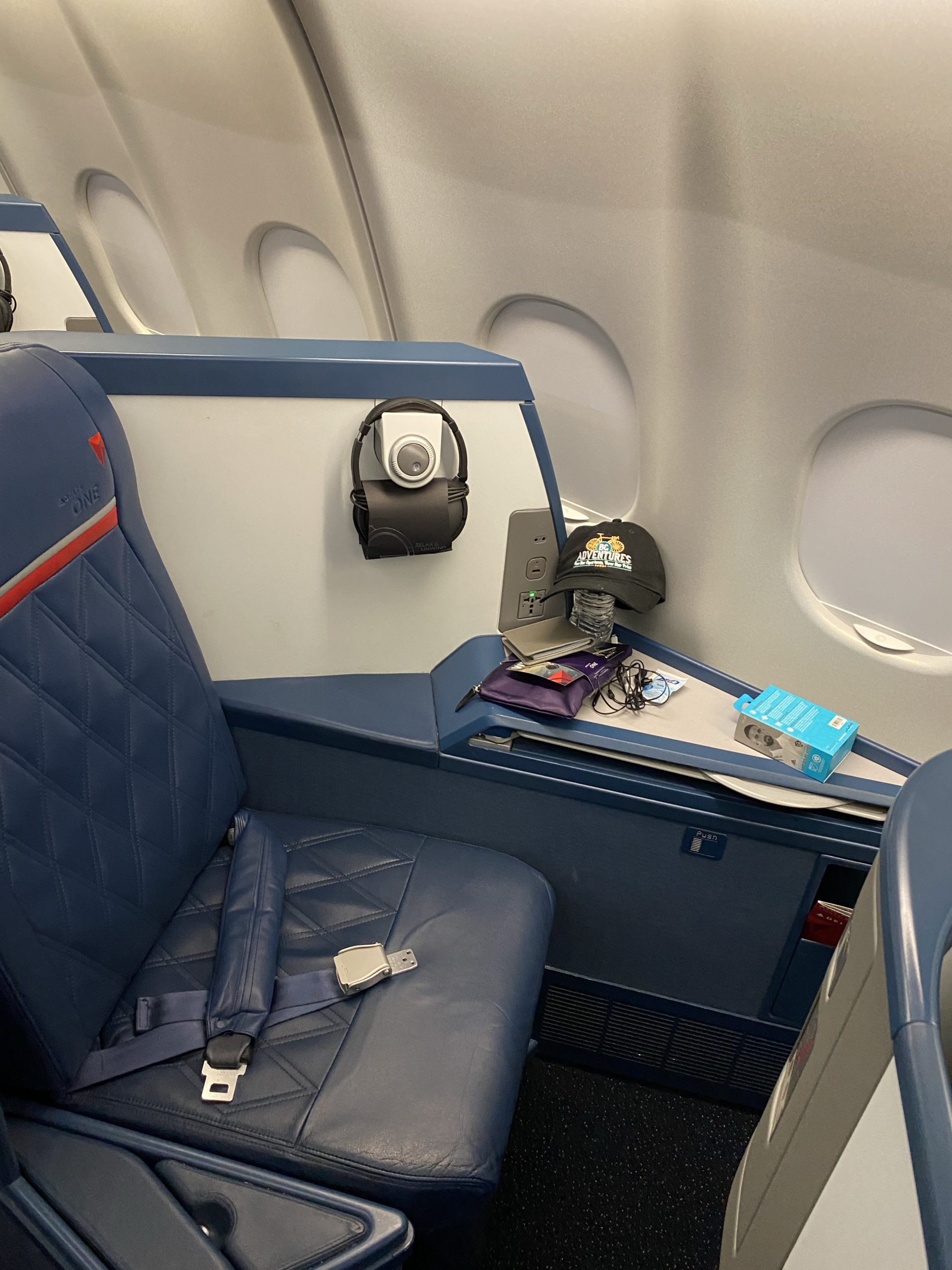 In 9 hours I'll be in Atlanta!!!
This has been a great trip and has made me feel much more comfortable about taking the Christmas Market groups over in November/December. If you're interested, let me know….. I still have limited room.
I'm also looking forward to the Cycling tour on the Mosel River in May/June. Likewise, if interested, let's chat NOW!!
Have a great day and I hope you enjoyed following along vicariously! If you really want to experience this, let me know!!