Today was a nice ride from Bavaria into Hesse…. 47 miles.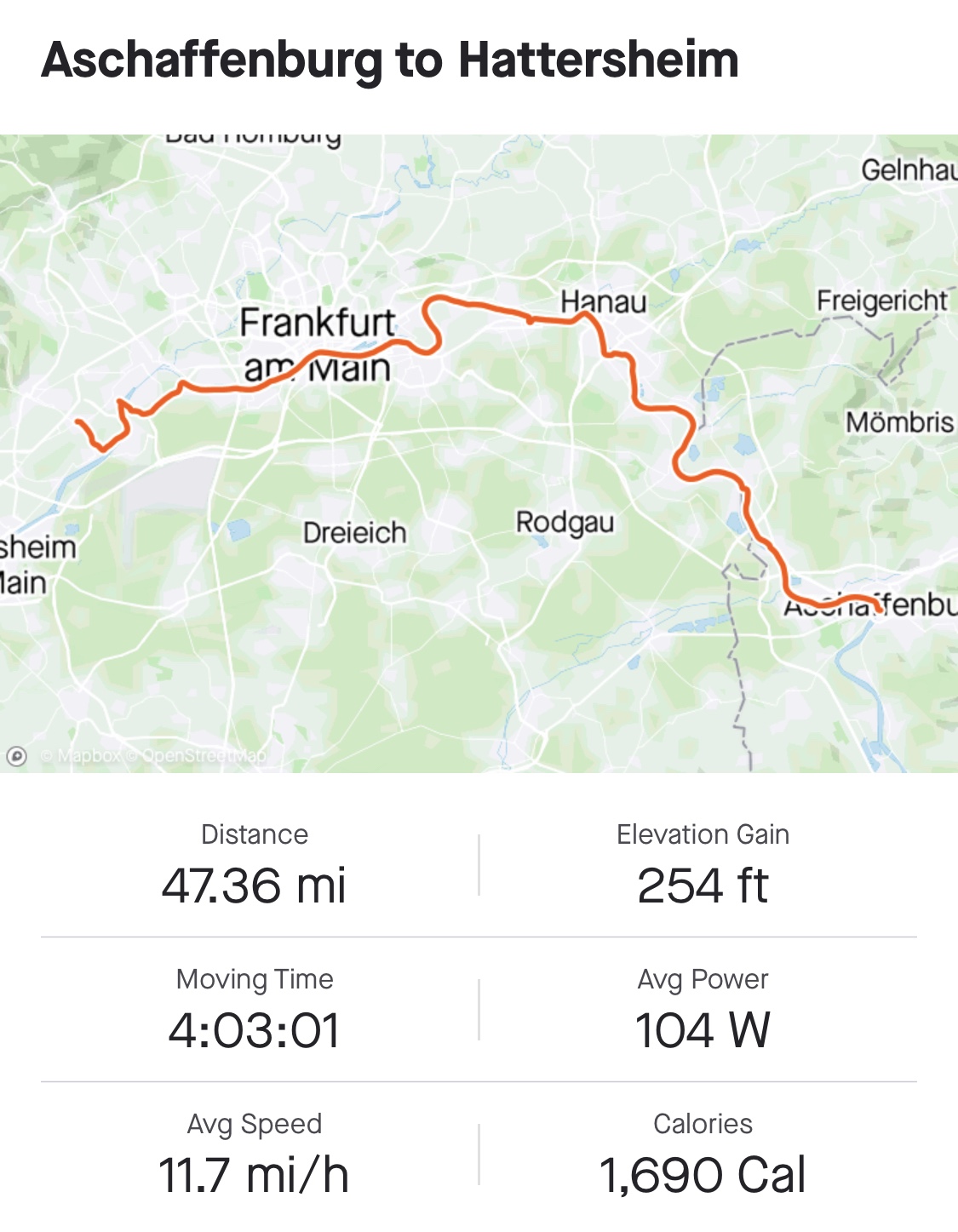 While we had gotten some rain last night, we had none today and it was a gorgeous day!
We had a great breakfast this am and at 9 am we were ready to go!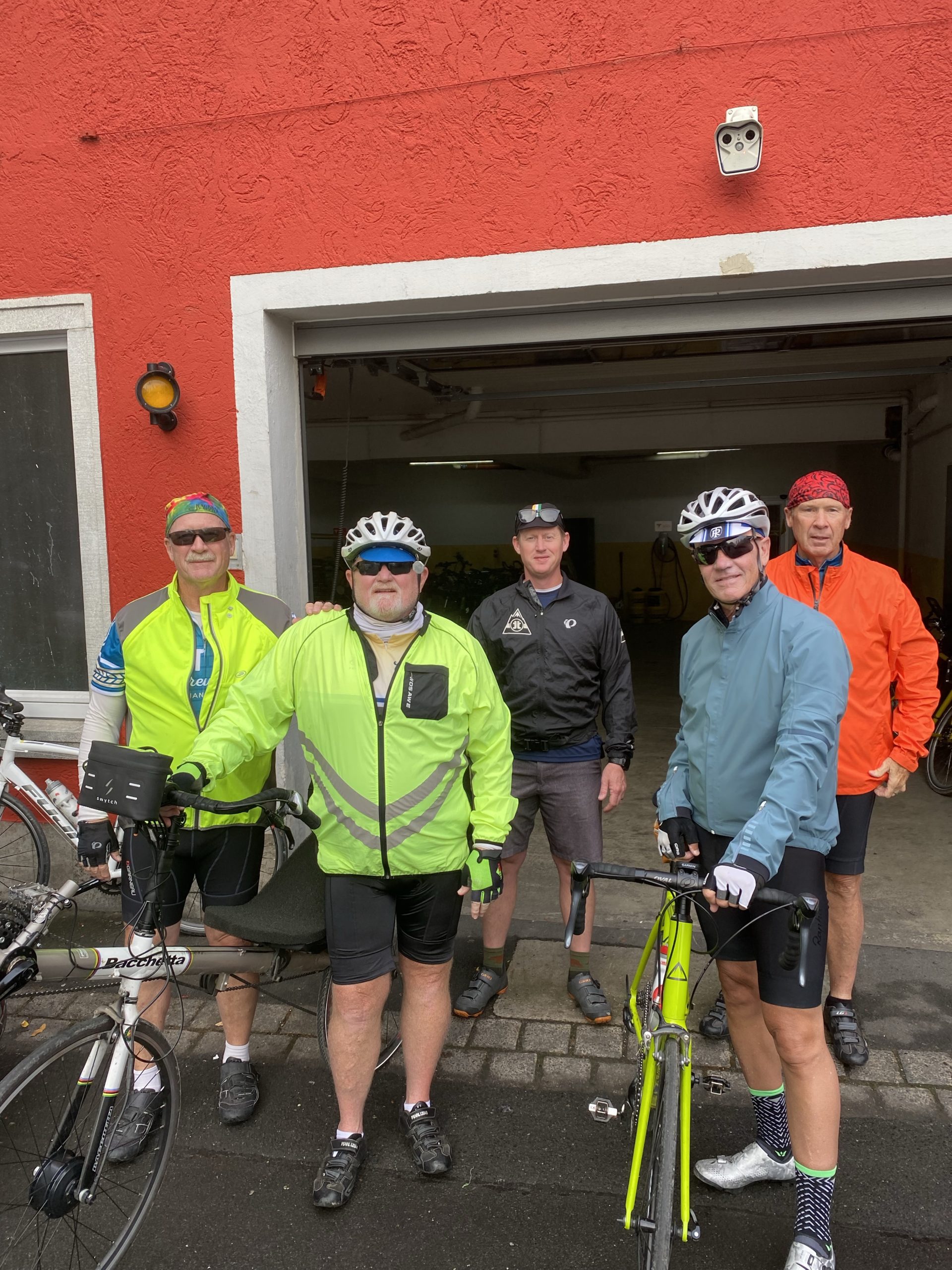 We rode about 12 miles for a break with coffee and pastries in Klingelberg. Along the way, we saw some gorgeous scenery…. and some of it was even familiar.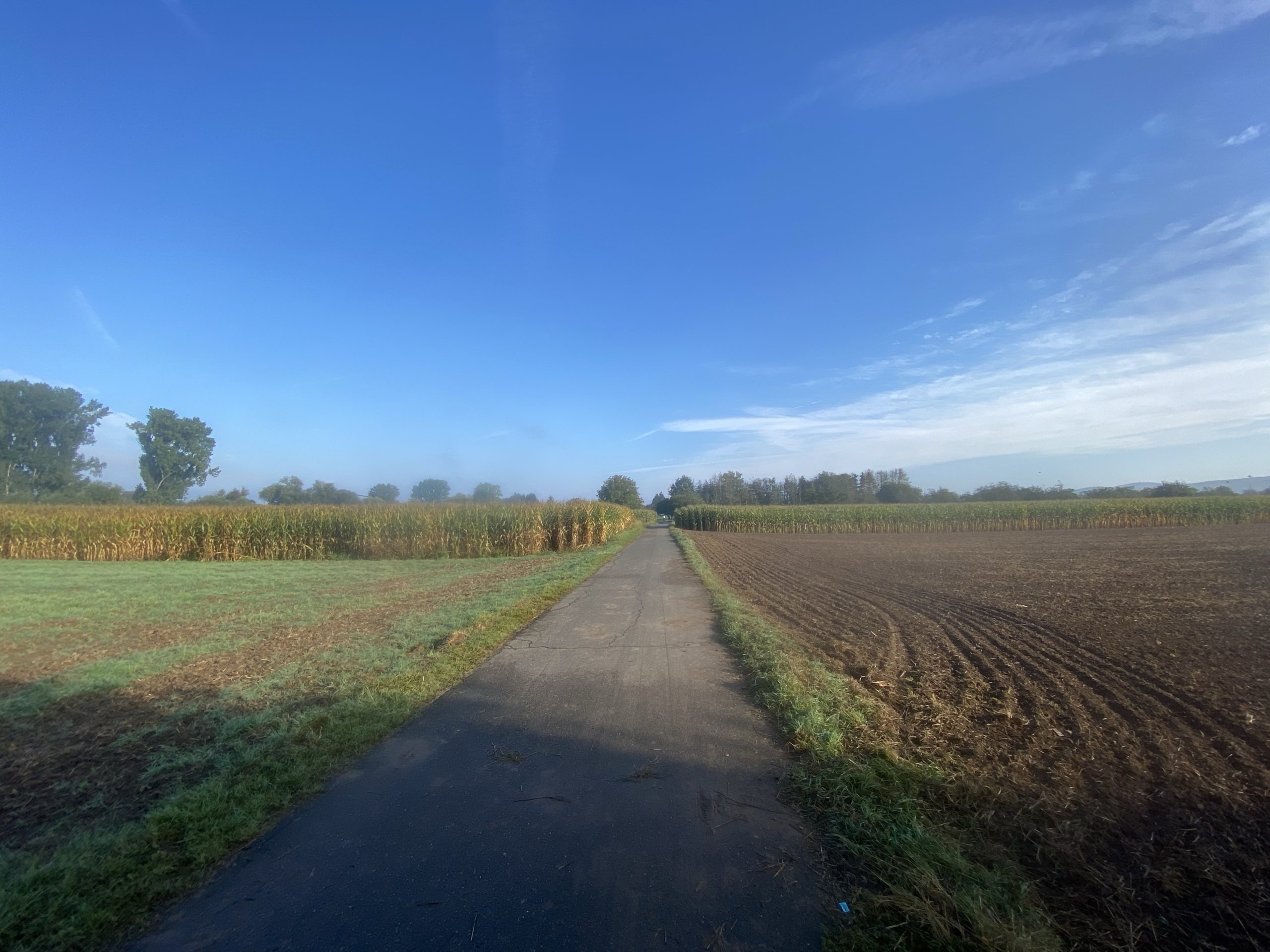 Corn! Some still standing, some harvested. Kinda neat to see here in Germany. We rolled through the town of Seligenstadt where this gorgeous church was found!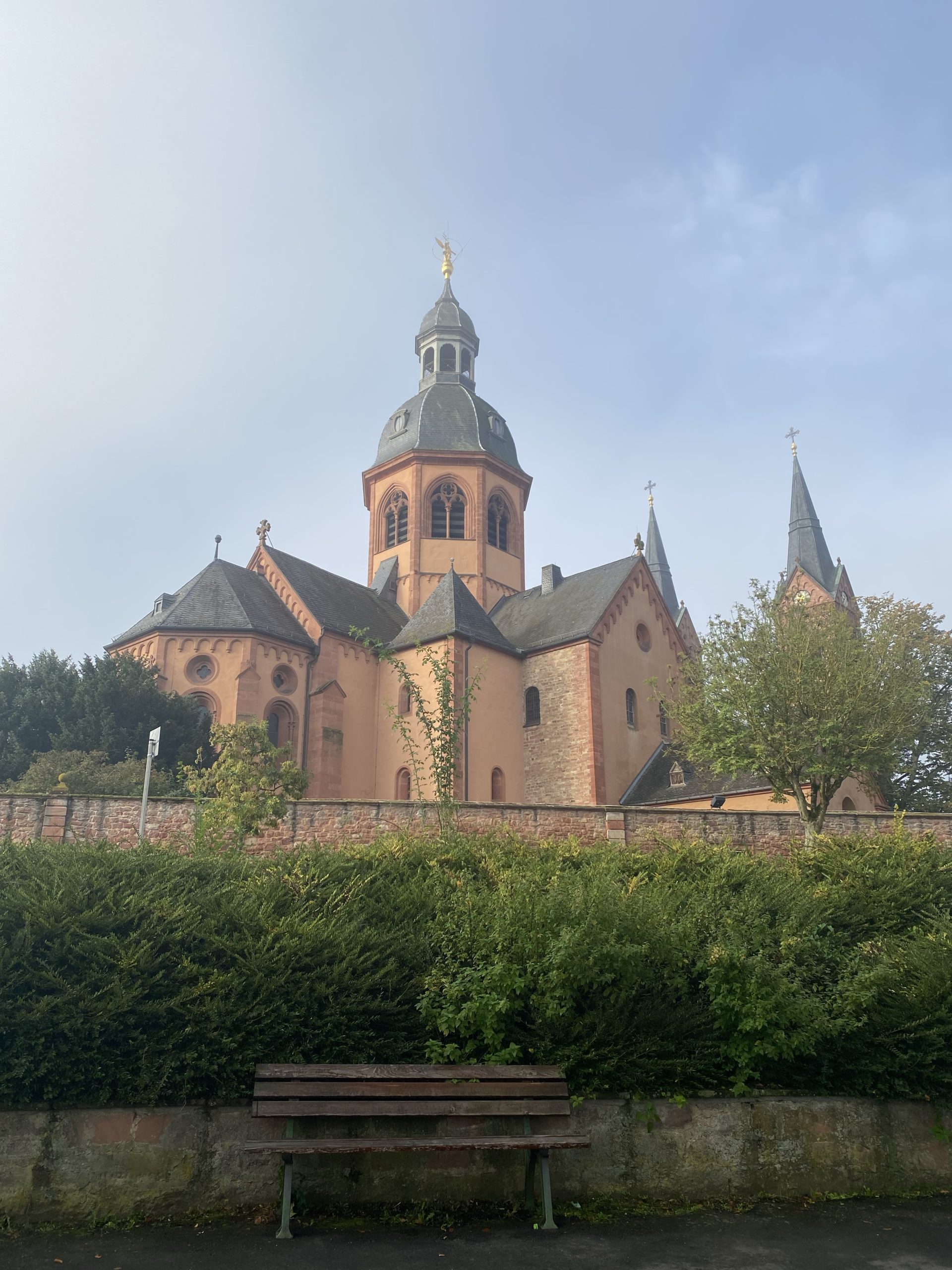 After about another 18 miles, it was time for another Coffee Pause!!! For me it was a coffee and a nutty Schnecken. It was a tiny bakery so we had to stand out on the street!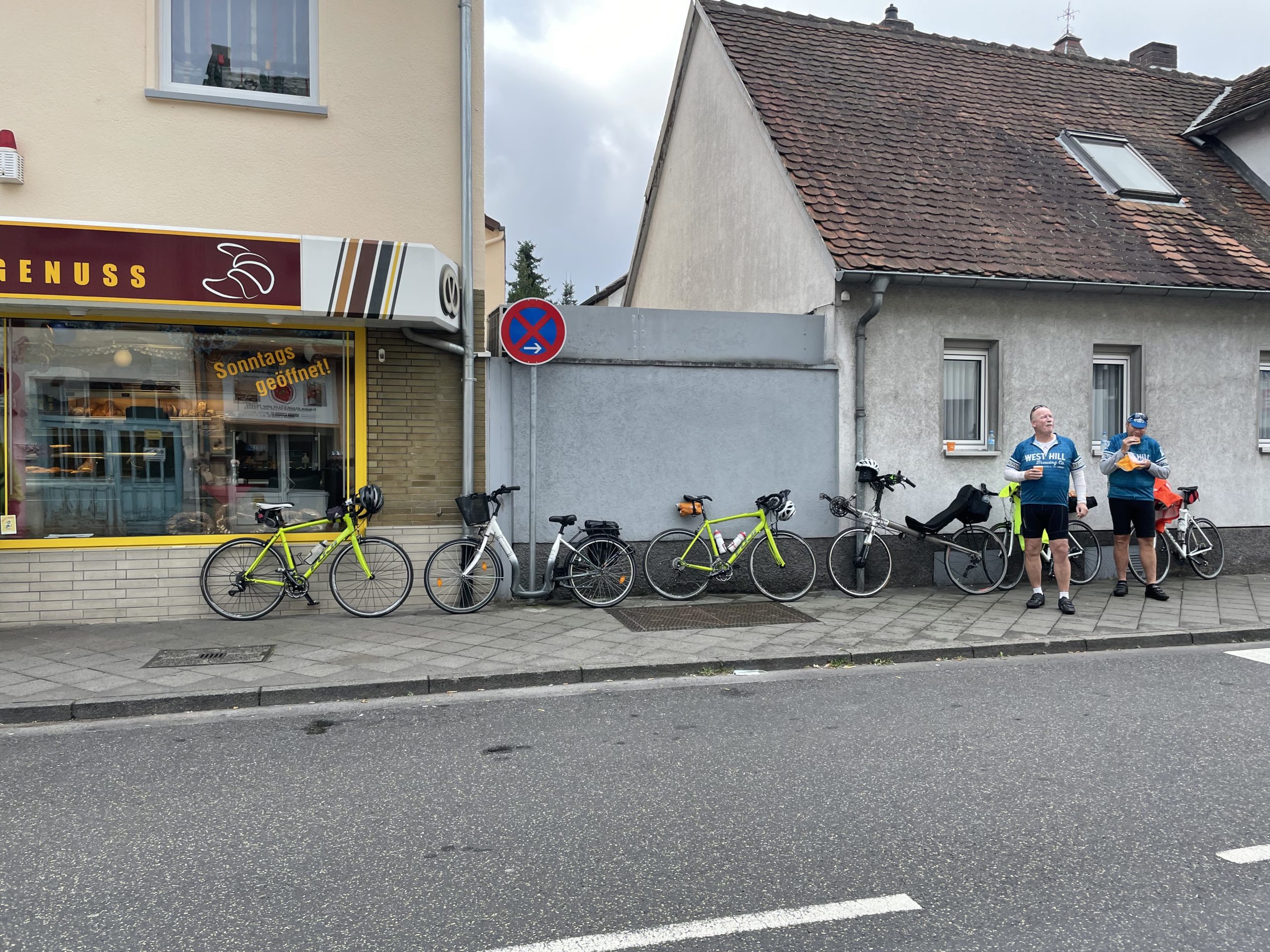 After our nice break, on we went! Next big "pass through" town was Frankfurt! Beautiful scenery here, just different here!!
Getting closer…….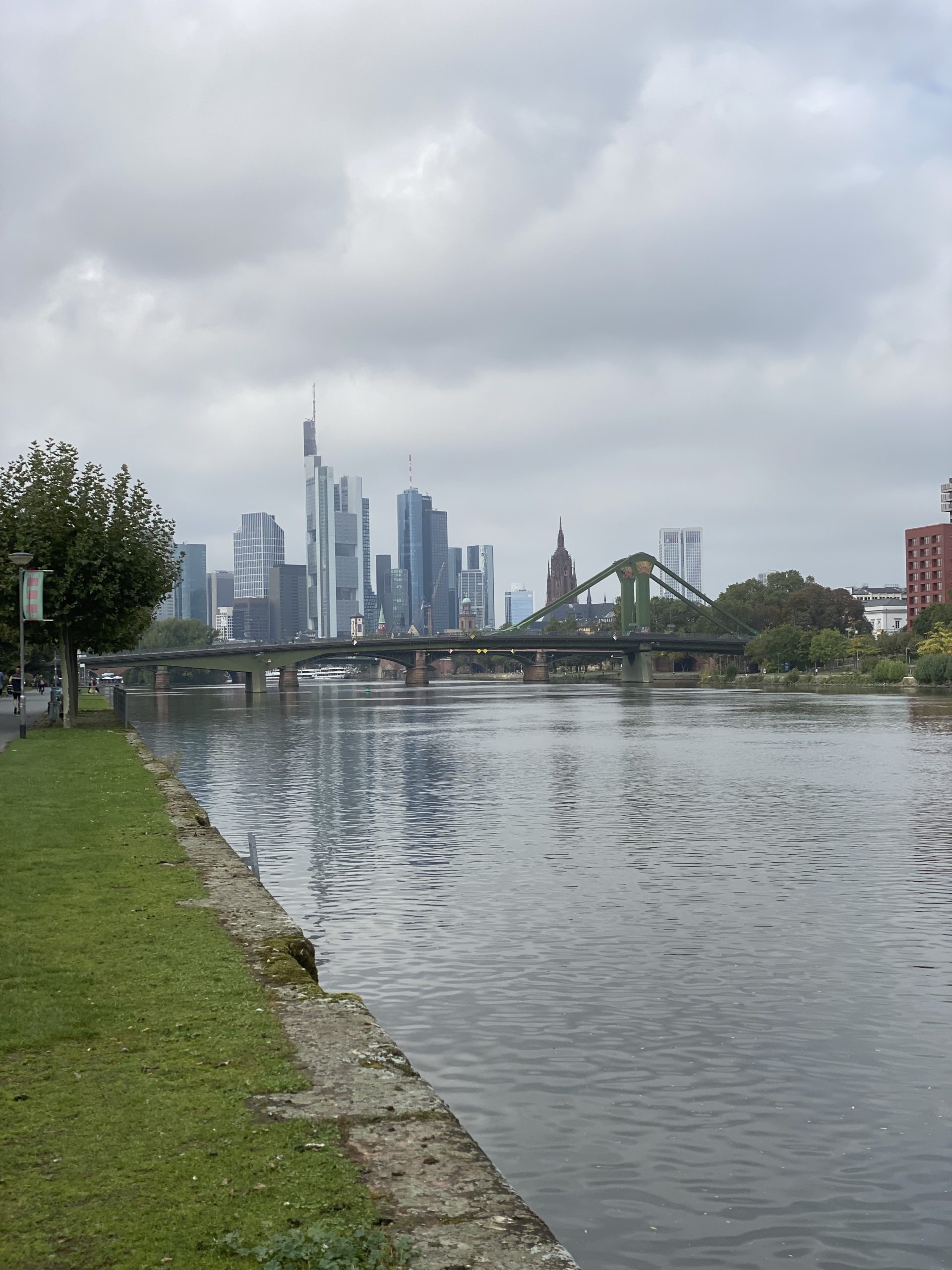 Closer……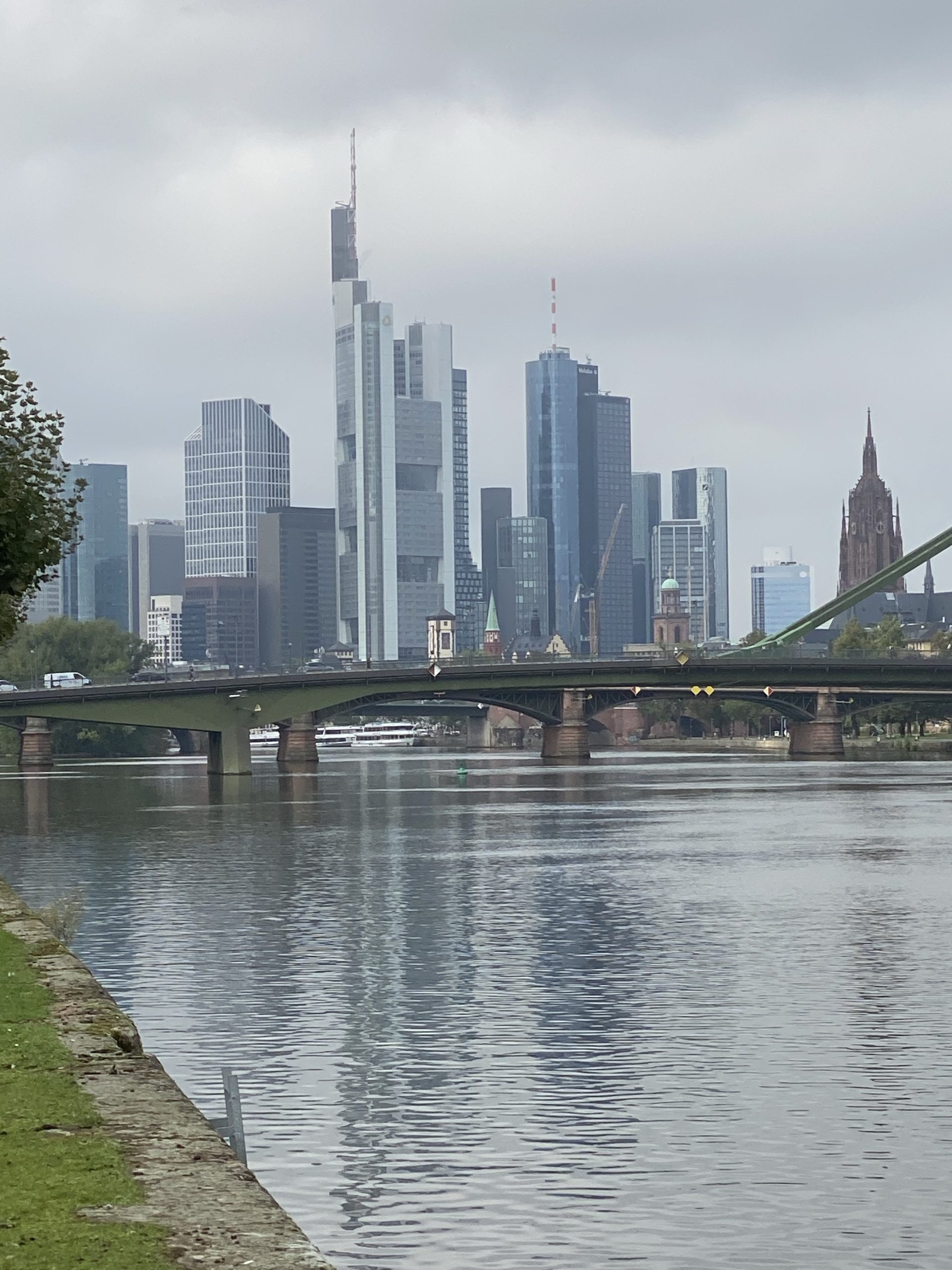 Pretty skyline of Frankfurt! And here's a couple of more shots as well….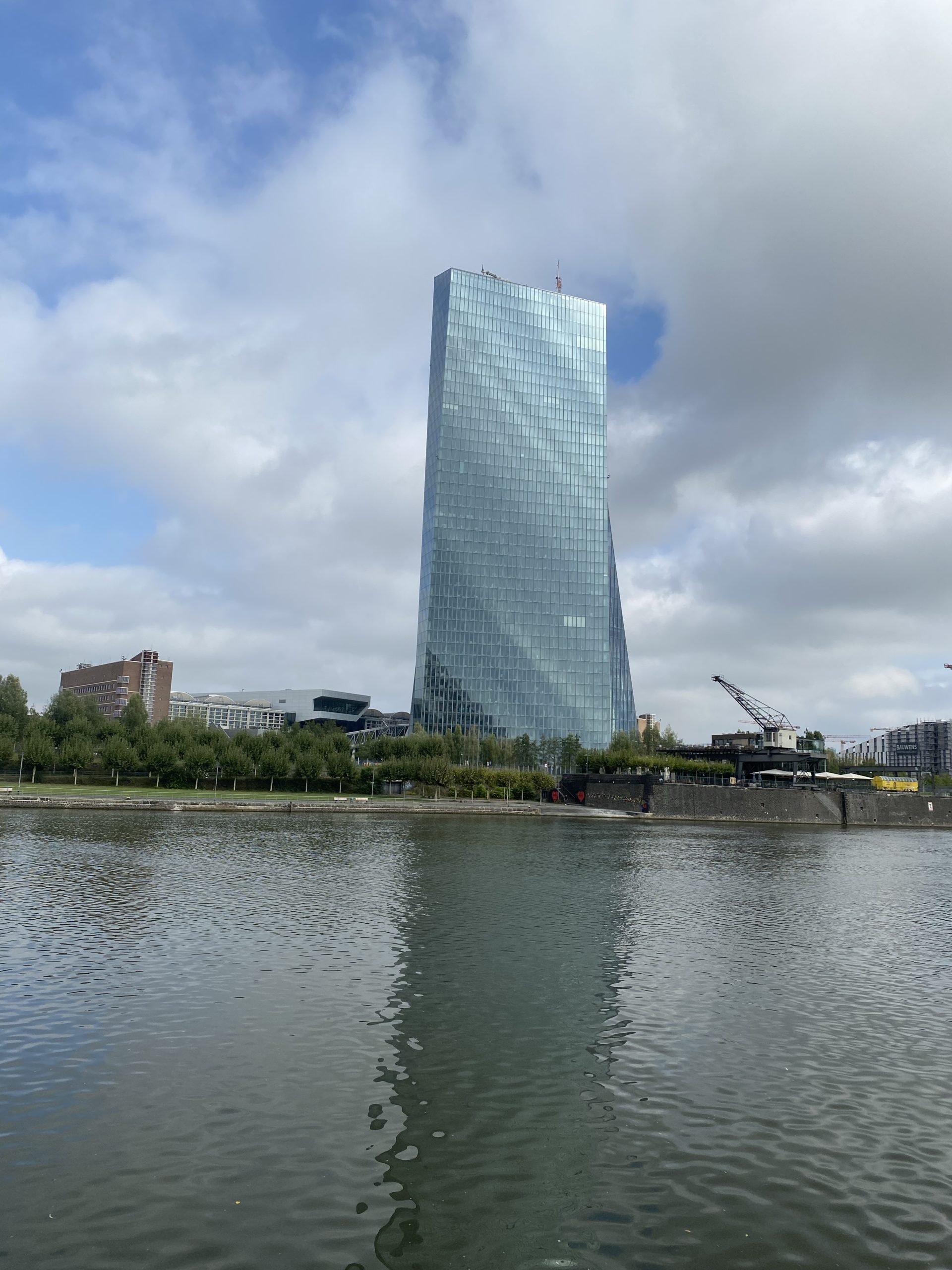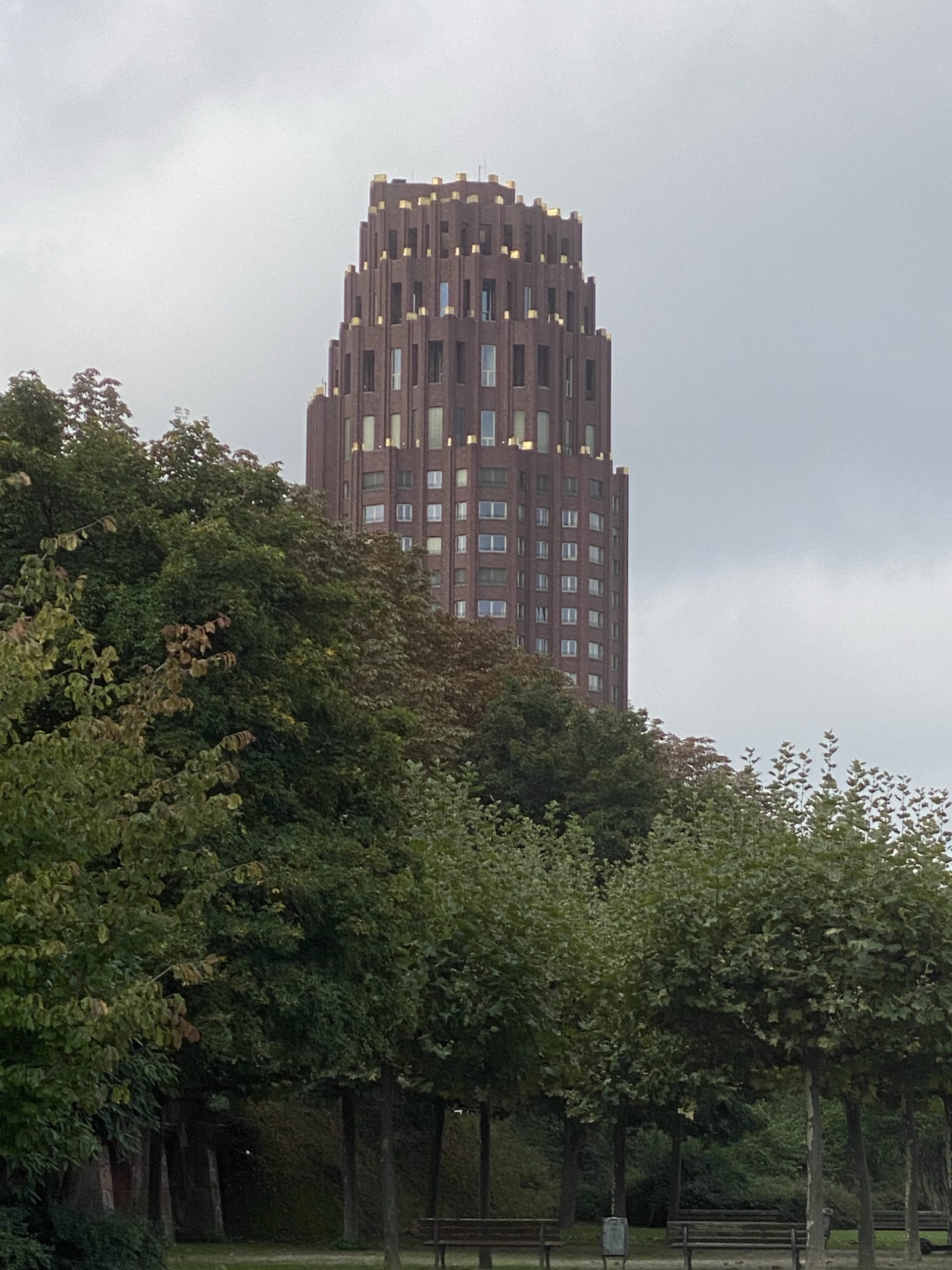 And about 15 miles later we made it to Hattersheim, our hotel for the last 2 night of the Adventure! We got cleaned up and went shopping at the local Globus store…. a kind of Super Walmart type store…. food and everything else.
After that it was a rest period before dinner…. but in my case it was doing my COVID test so I could get back in the US! Happily, I'm negative although having to stay for 10 days more of German delicacies delivered to my quarantine room could be tolerated!
Tomorrow…. the last leg! 15 miles to the Rhine River at Mainz and back!