The LAST day of riding! From Hattersheim…. we made it to the confluence of the Main River and the Rhine River. Just across the Rhine lies the town of Mainz.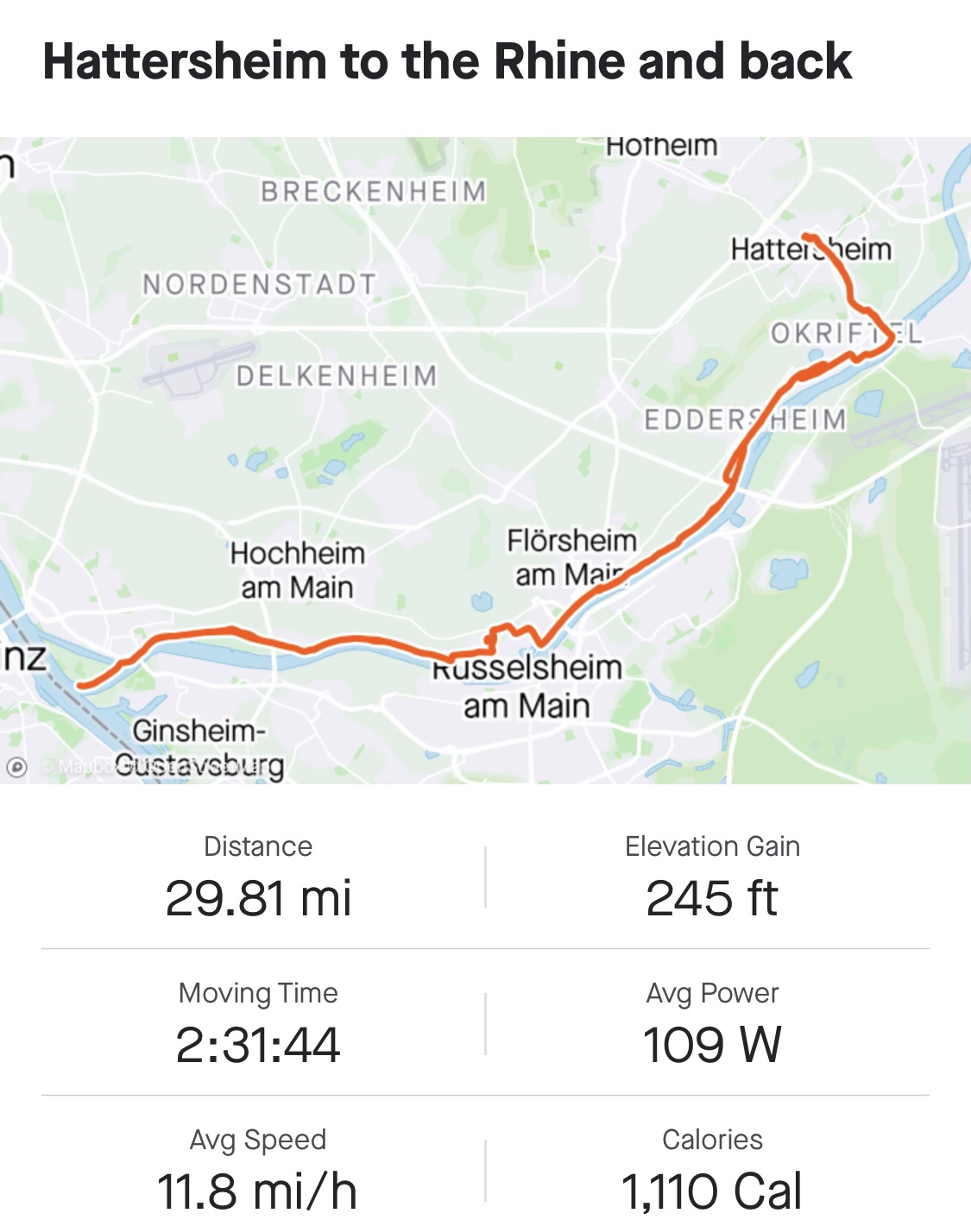 We got an early start at 8 am so we could finish and get the bikes turned back in at the bike shop that maintains them for us.
We headed out for the first 15 miles of riding, getting us to the Rhine in good time. One of the sights seen was in a vineyard we drove through. This sign commemorates a visit of Queen Victoria and Prince Albert in 1845. The owner of the vineyard apparently requested and was granted permission to name the ground the Vineyard sets on as Königin Victoriaberg (Queen Victoria Mountain). Interesting history!!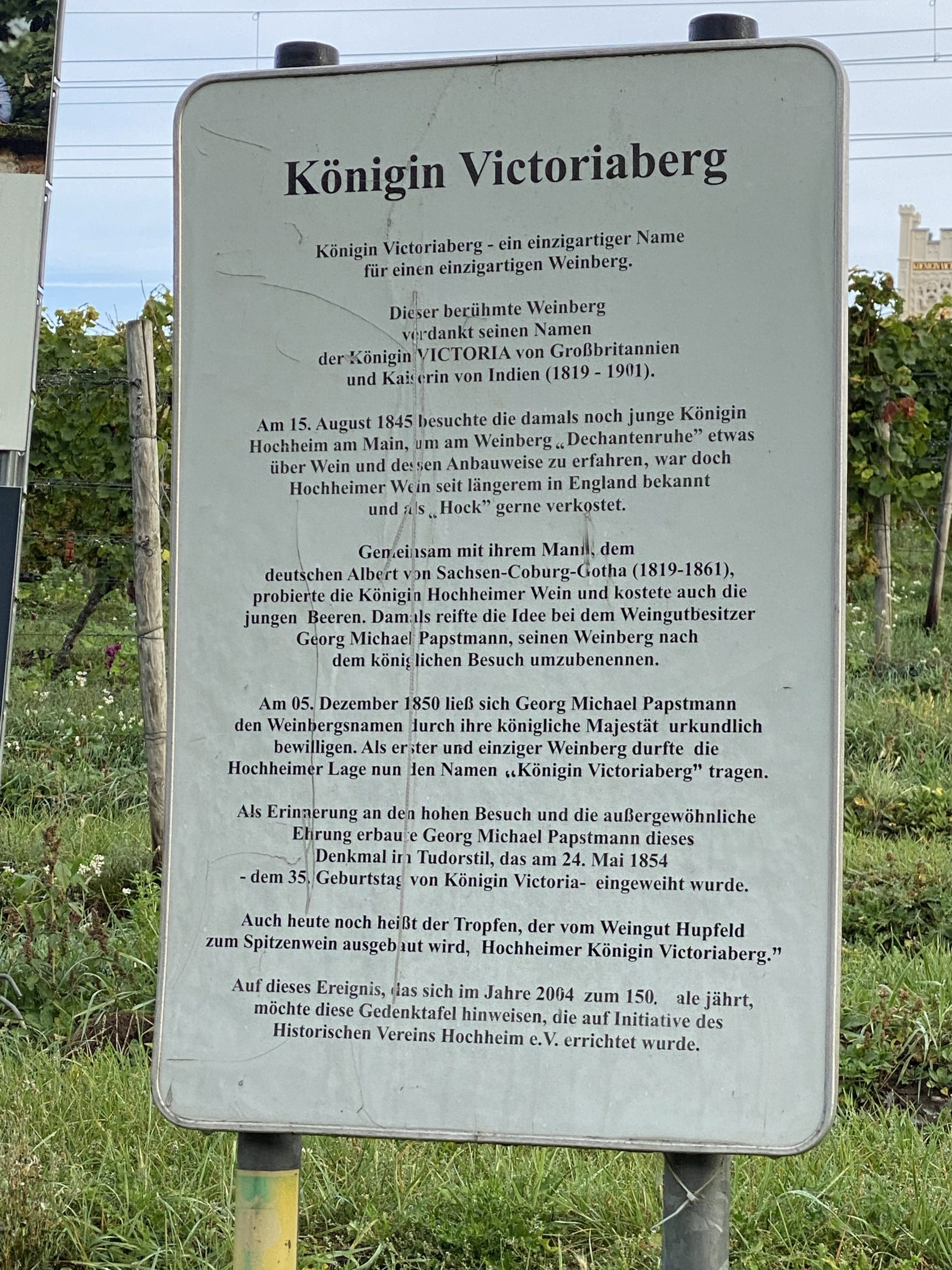 Here's a link to the Wikipedia site…..https://de.m.wikipedia.org/wiki/Königin_Viktoriaberg
We continued to ride in the vineyard for quite a while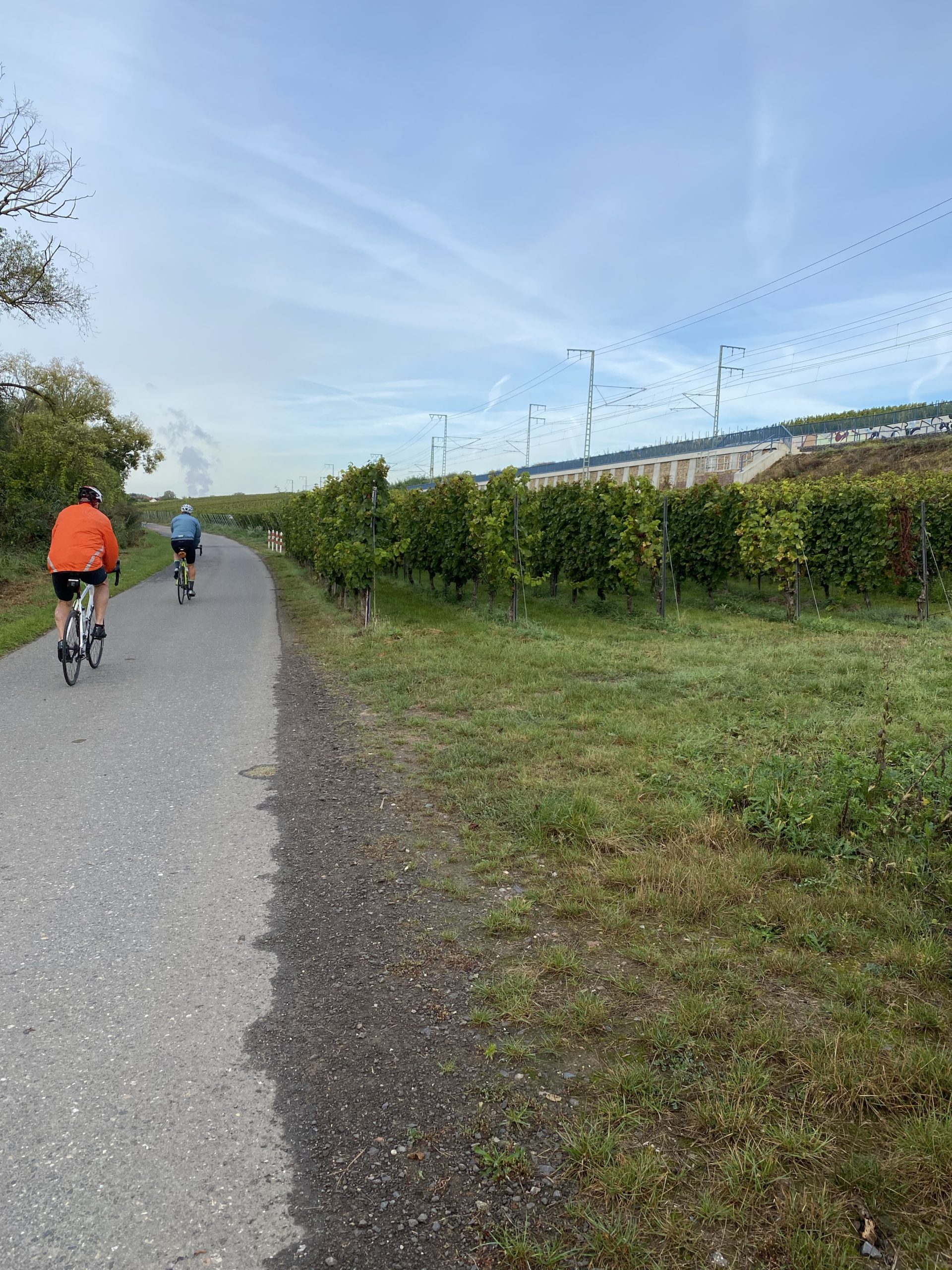 Until we finally made it to the Confluence of the two rivers….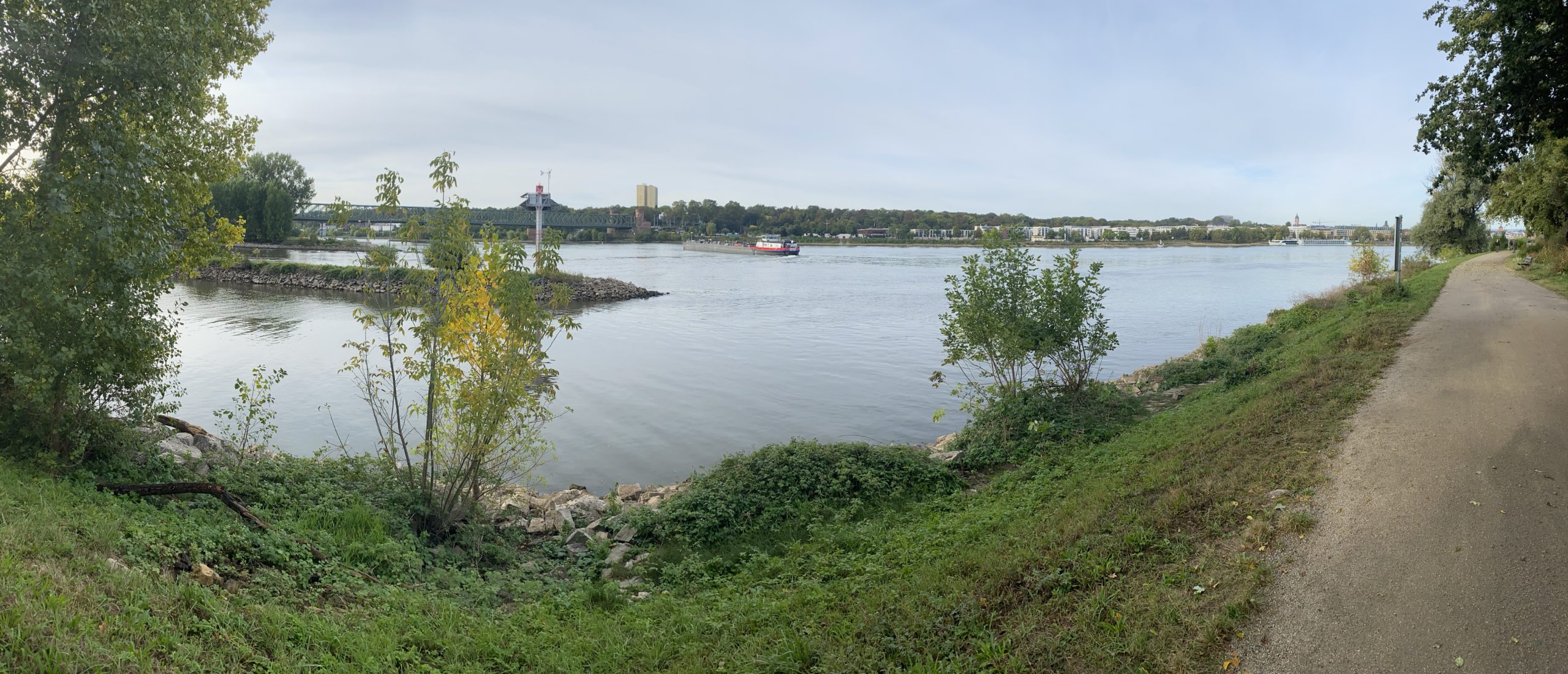 We have our own little commemoration of the event at the confluence…. pictures and a little sampling of Underberg. It's a locally available digestif….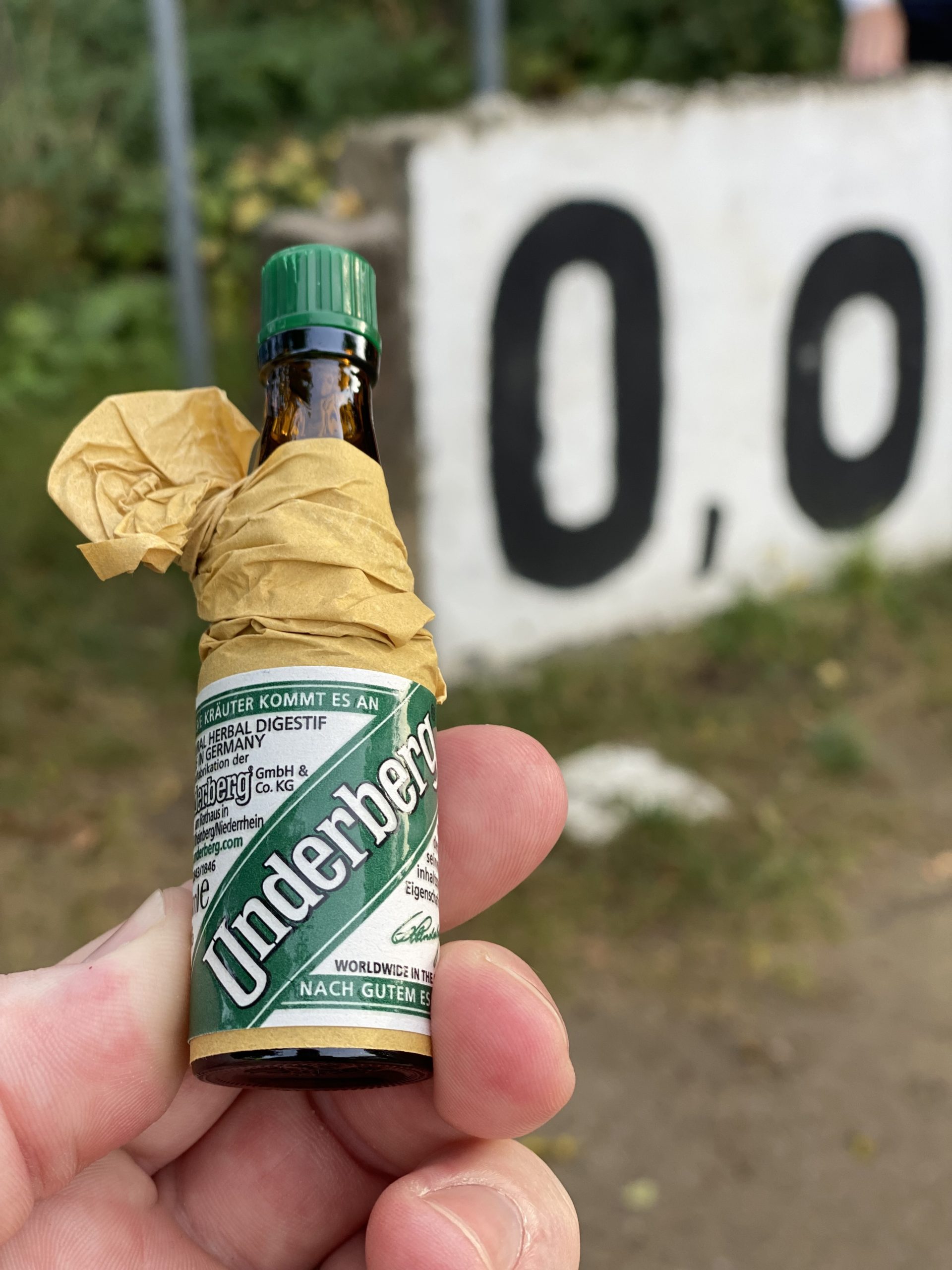 but here is the reason we celebrate… the 0,0 marker of the Main River joining the Rhine.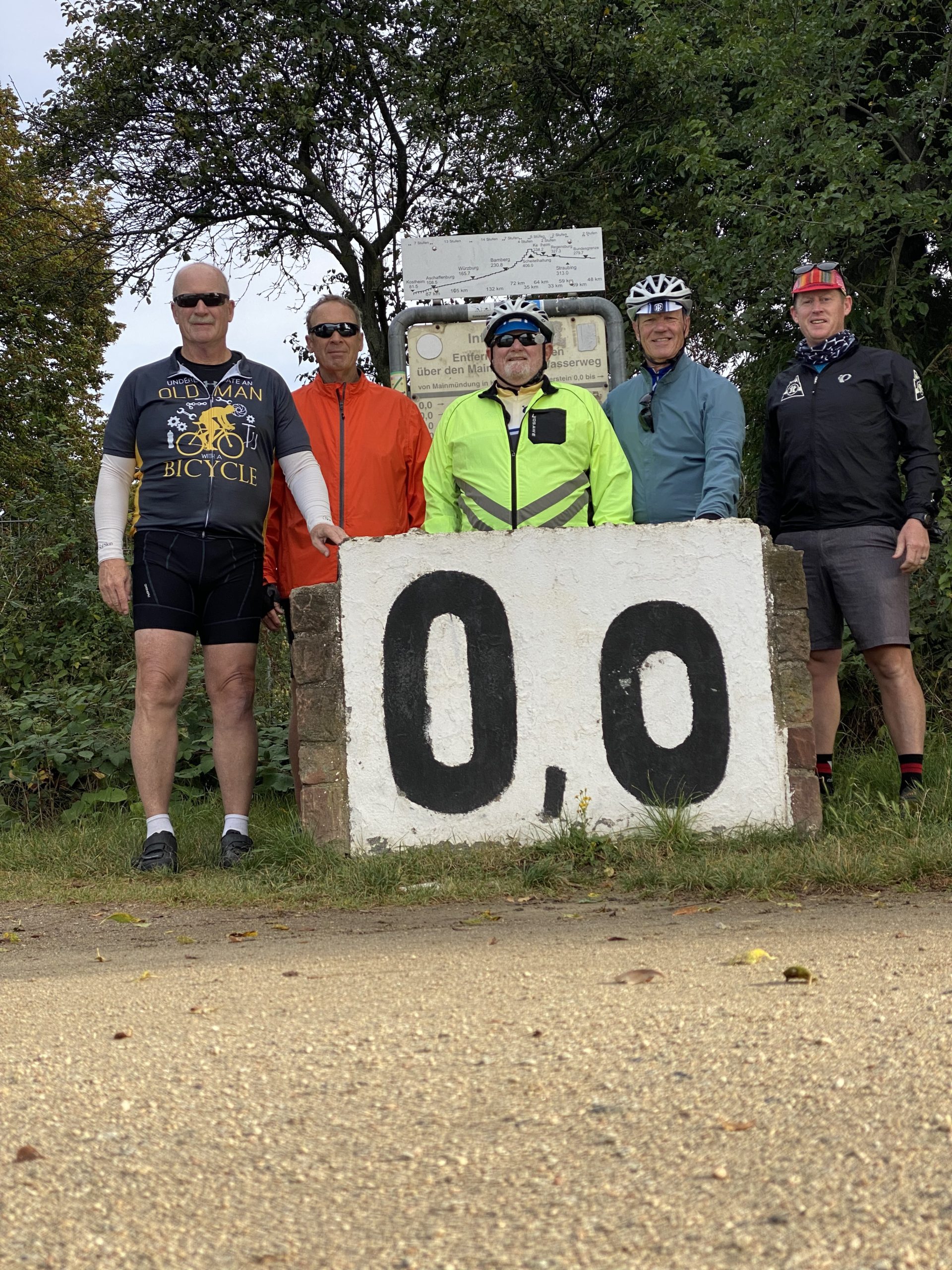 Here are some more of our pictures…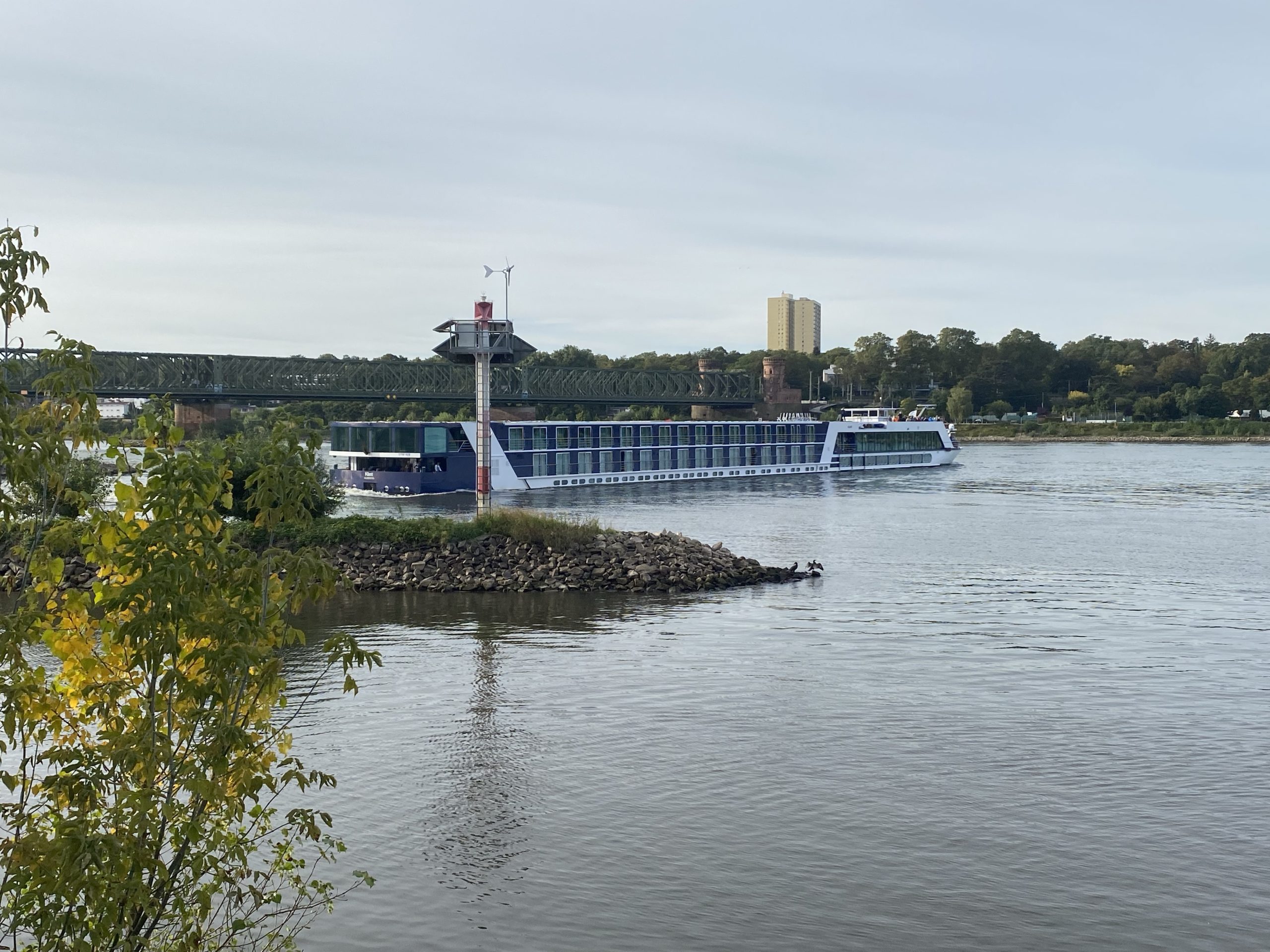 This is a River Cruise ship leaving the Main River and entering the Rhine.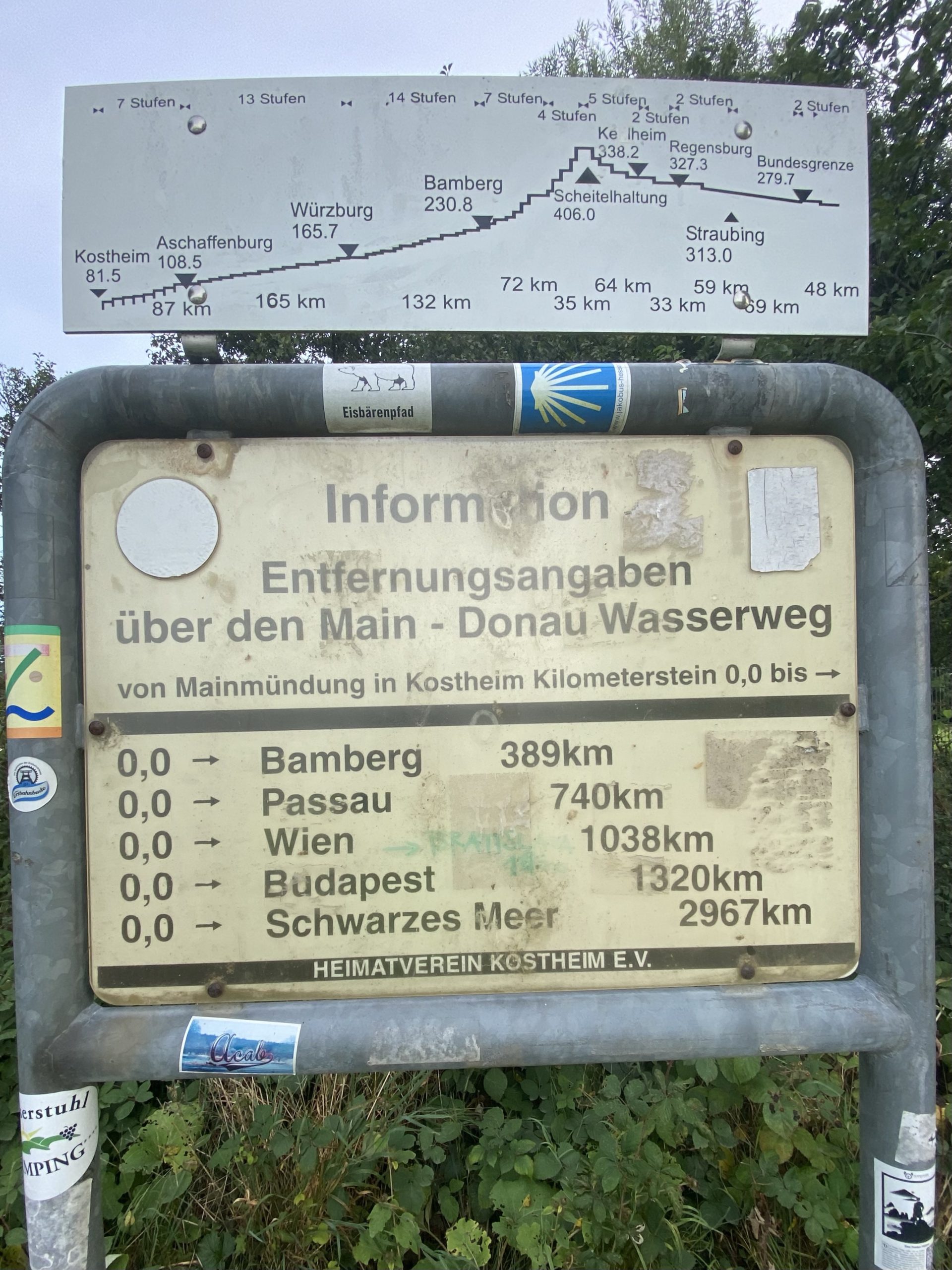 And this final photo shows two signs about the Main River – Main-Danube Canal – Danube River from this point to the Black Sea. The top sign shows the number of locks on each section of the River and the amount of rise in elevation. (Stufen are locks on the River). Scheitelhaltung is the highest point on the system at 406 meters above sea level before flowing down again to empty into the Black Sea. In case you are interested, you can literally ride from the North Sea in the Netherlands to the Black Sea… a distance of 2276 miles!!
Tonight we'll have dinner at a nice little restaurant right outside our hotel before getting a good night's sleep. Everyone will head back home tomorrow morning while I stay and do a little more work to get ready for the next BG Adventures cycling tour.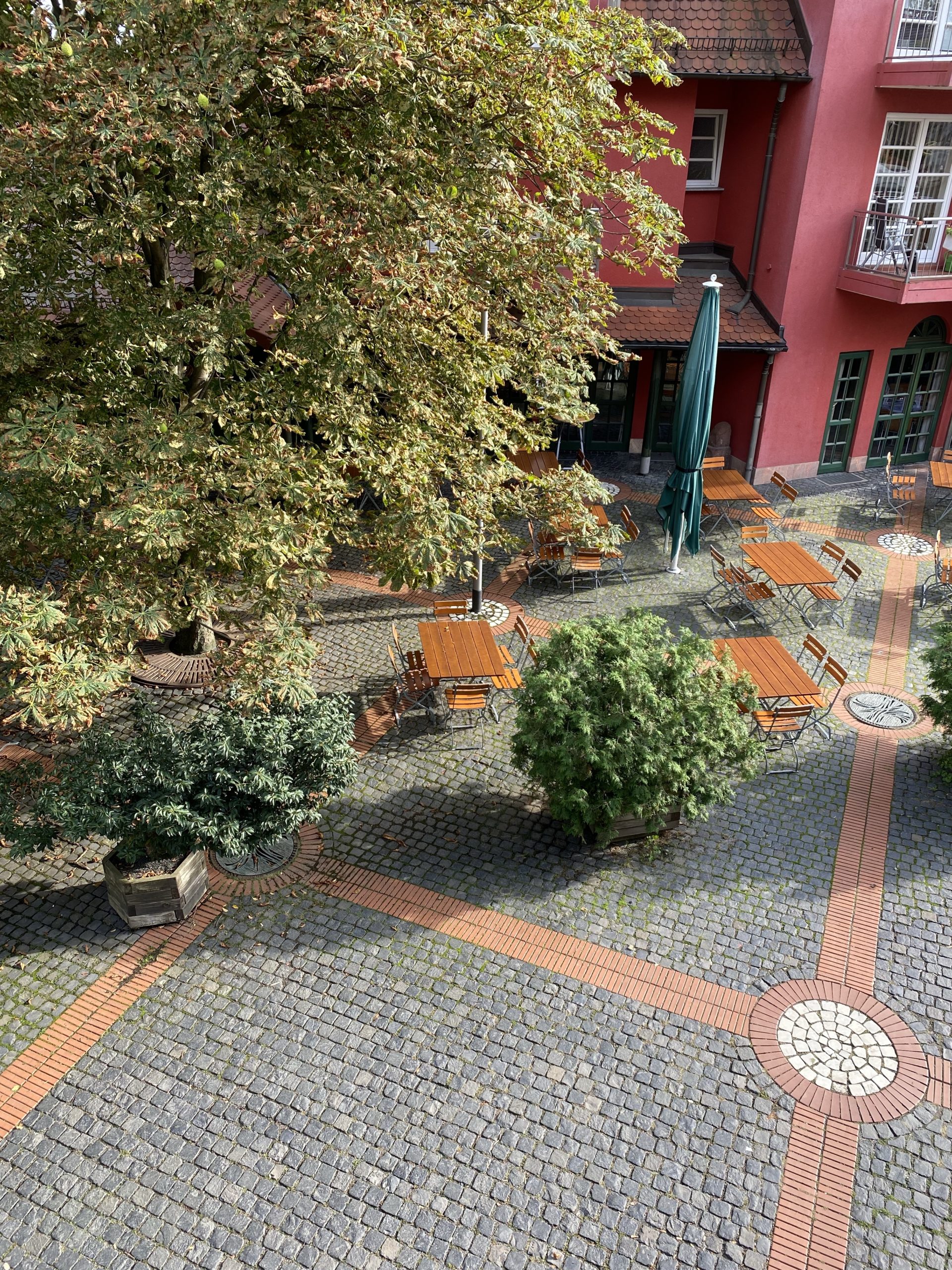 Total distance – 357 miles
Total Climb – 5125 feet
Total Calories burned (est) – 12,585 cal