Day Two riding was from Lichtenfels to Bamberg…. 30 miles…. We called it "West Hill Jersey Day" "
But the short 30 miler turned out to be a little different.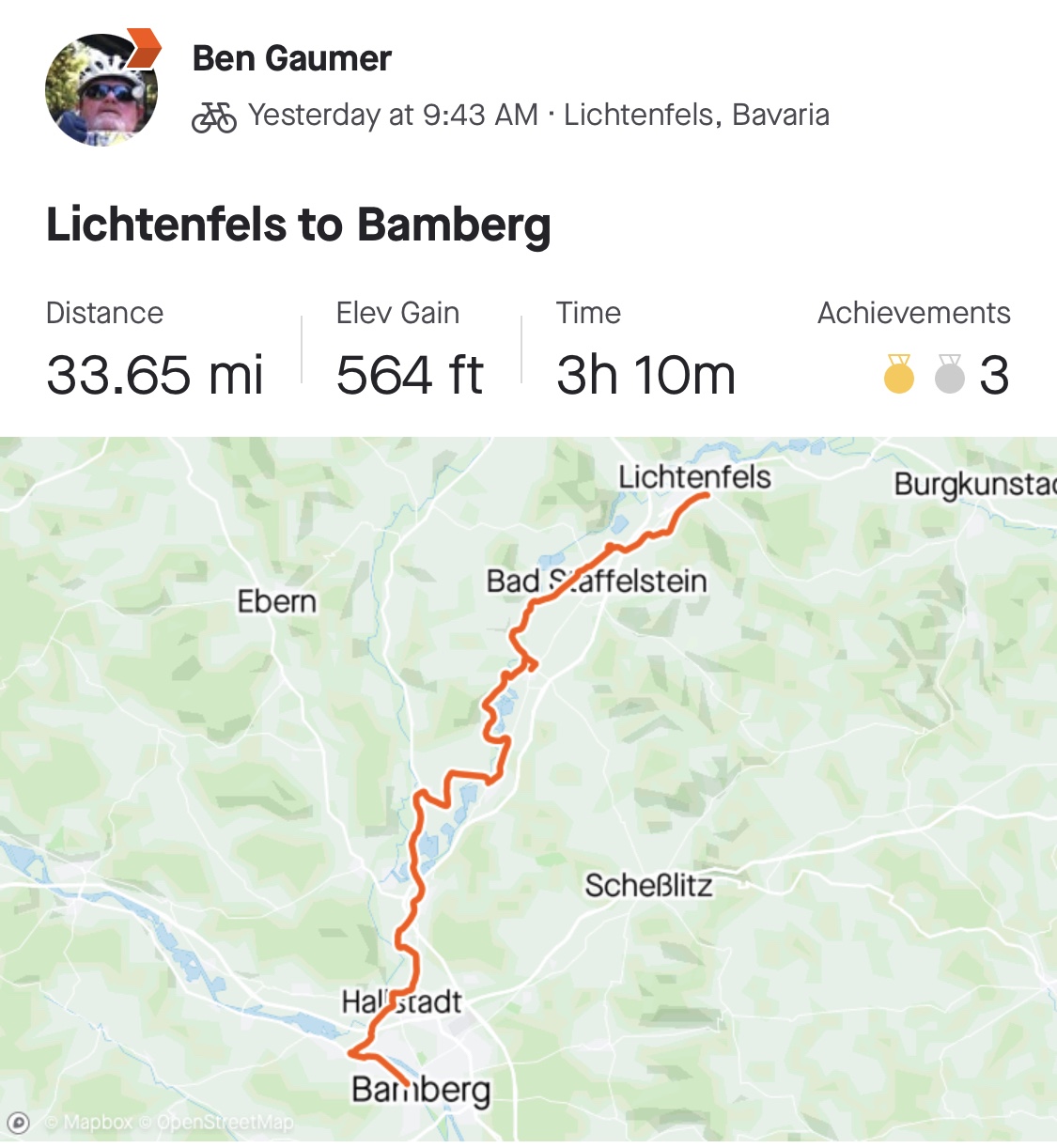 There were a lot of areas where the trail was closed for repairs that made us detour a bit. That slowed us down a bit but it forced us to go to towns we'd never have seen otherwise. Nothing challenging, just different.
Today was also the first flat of the ride. Of course it was on my bike and the front wheel, the worst one to have to change.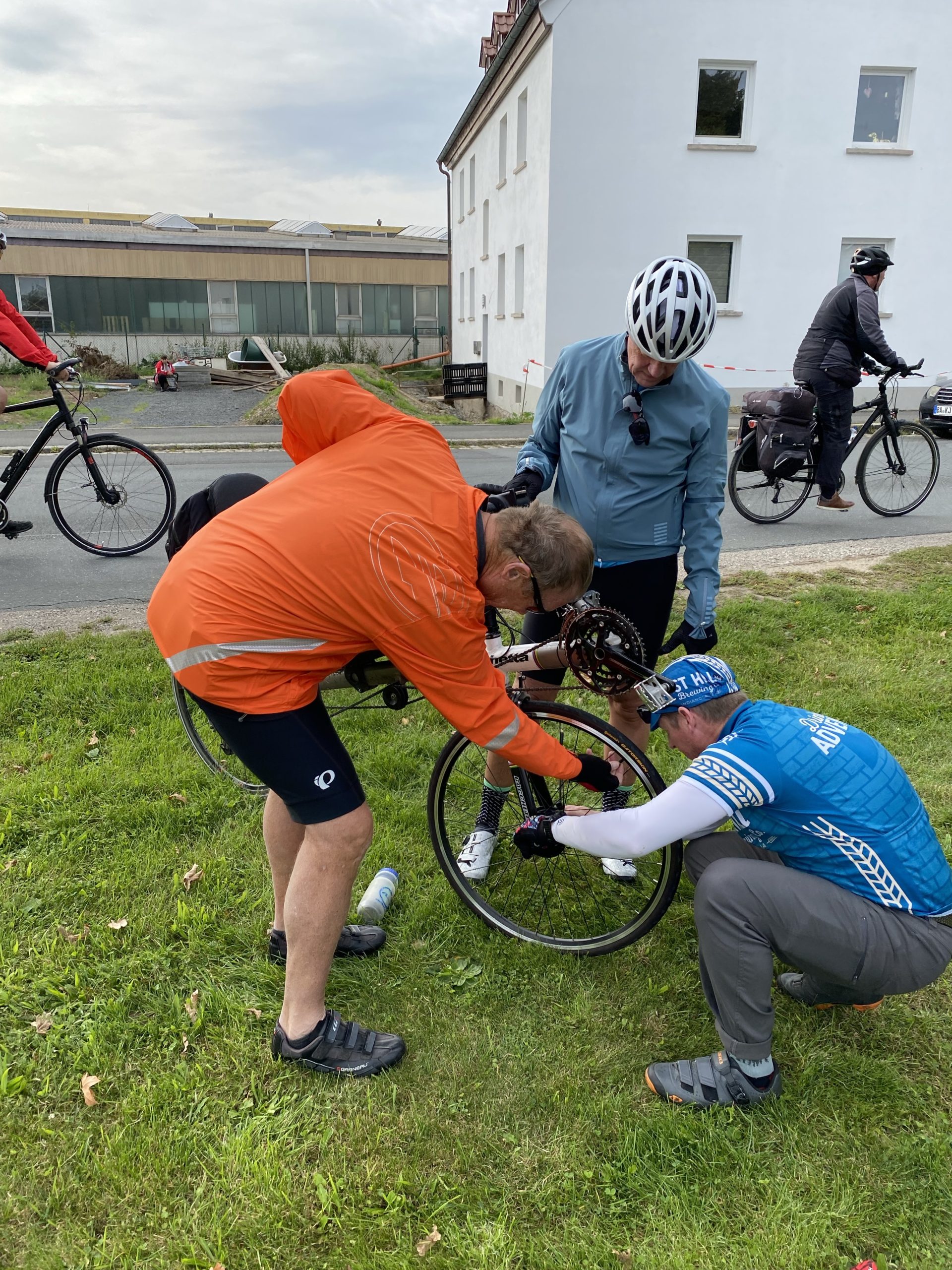 Being with a group makes the work go faster.
That was it for the problems. We made a stop for coffee and pastries… some of us went to a bakery in a market while another found one on a street side.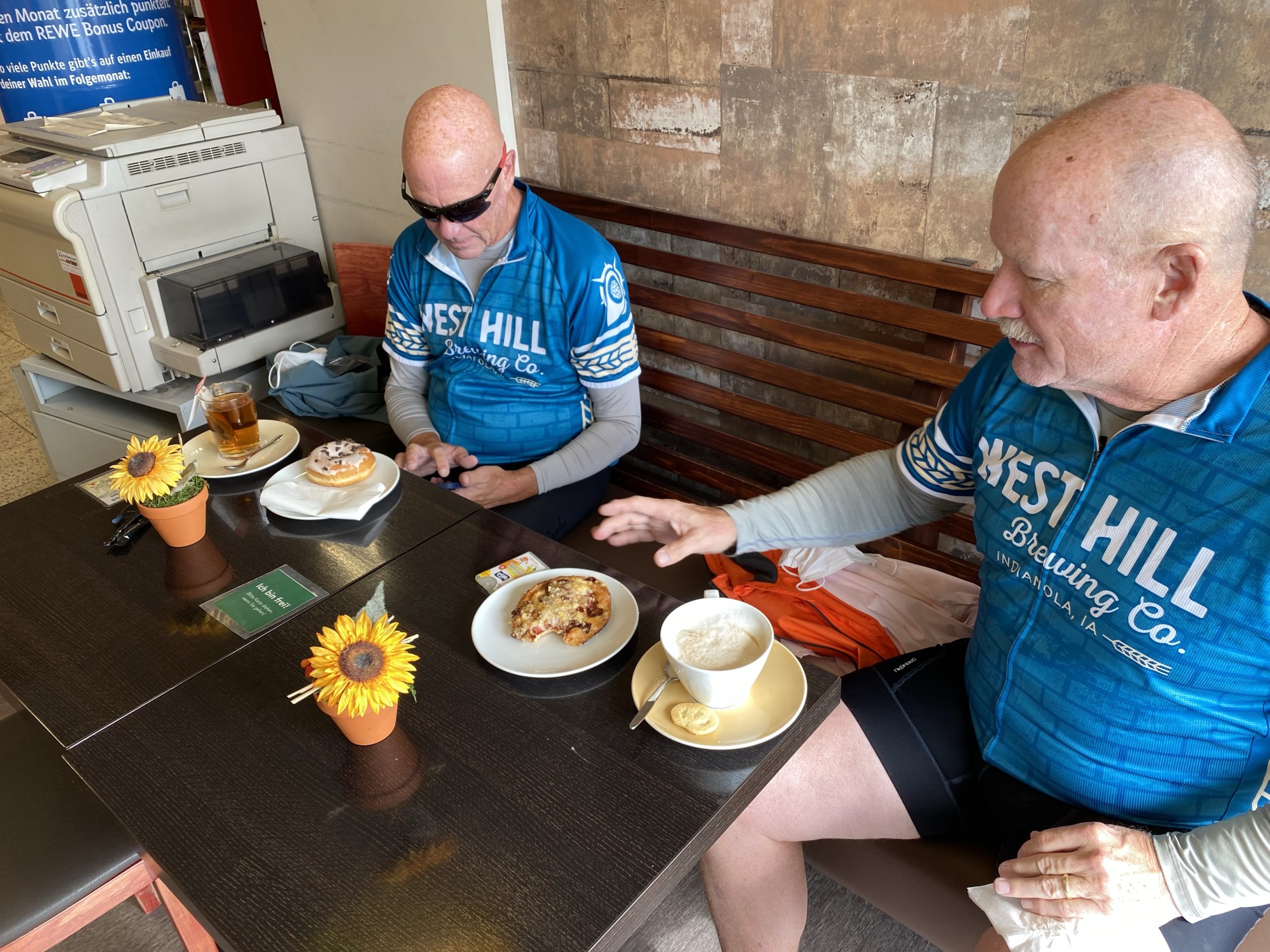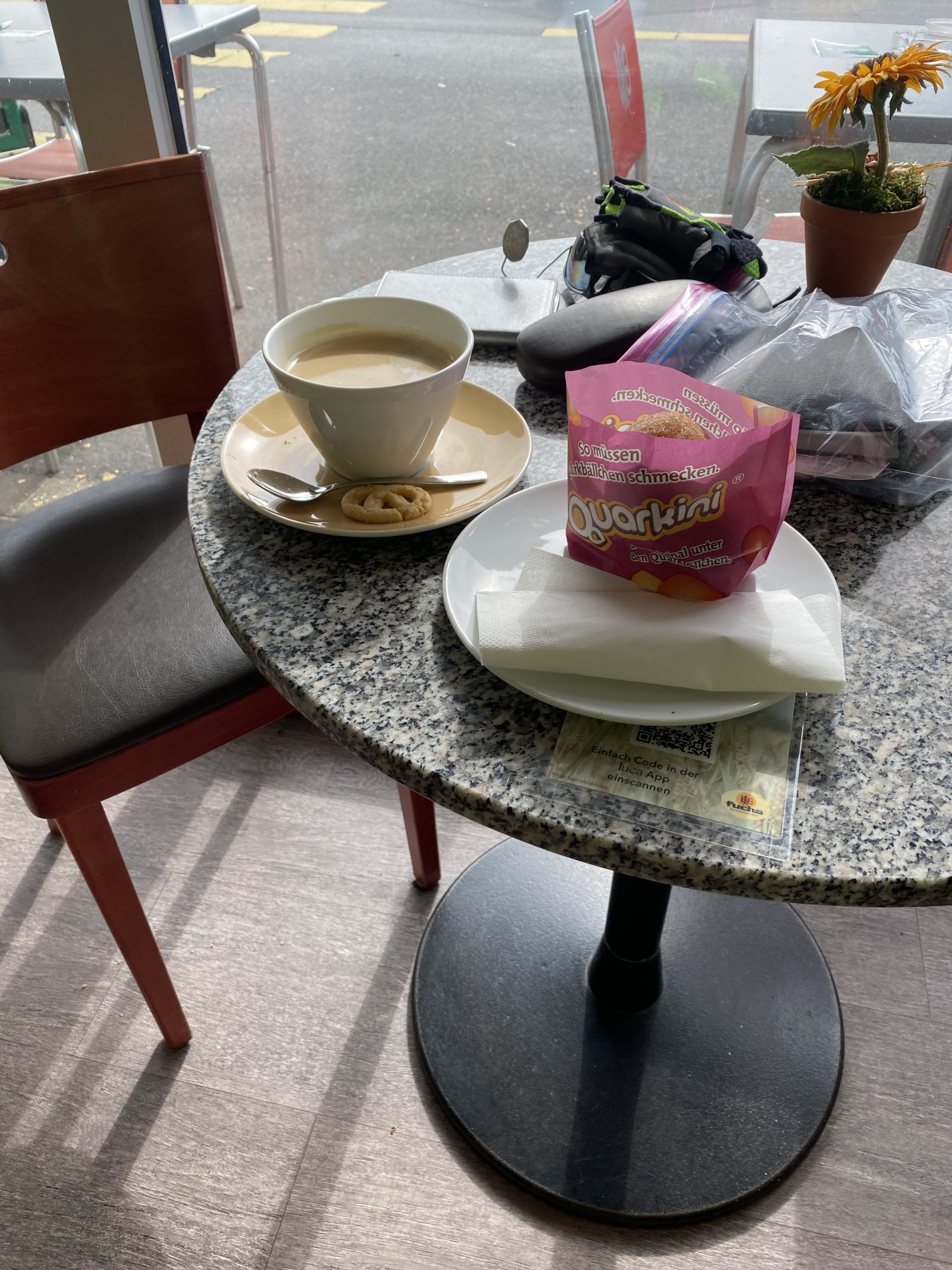 We made it to Bamberg by about 2 pm and we were in luck because the hotel rooms were ready. After a quick shower, we headed to the old town. First stop was at a butcher for a Leberkäs mit Semmel. Just enough to eat before we made it to the Schlenkerla Brauerei…..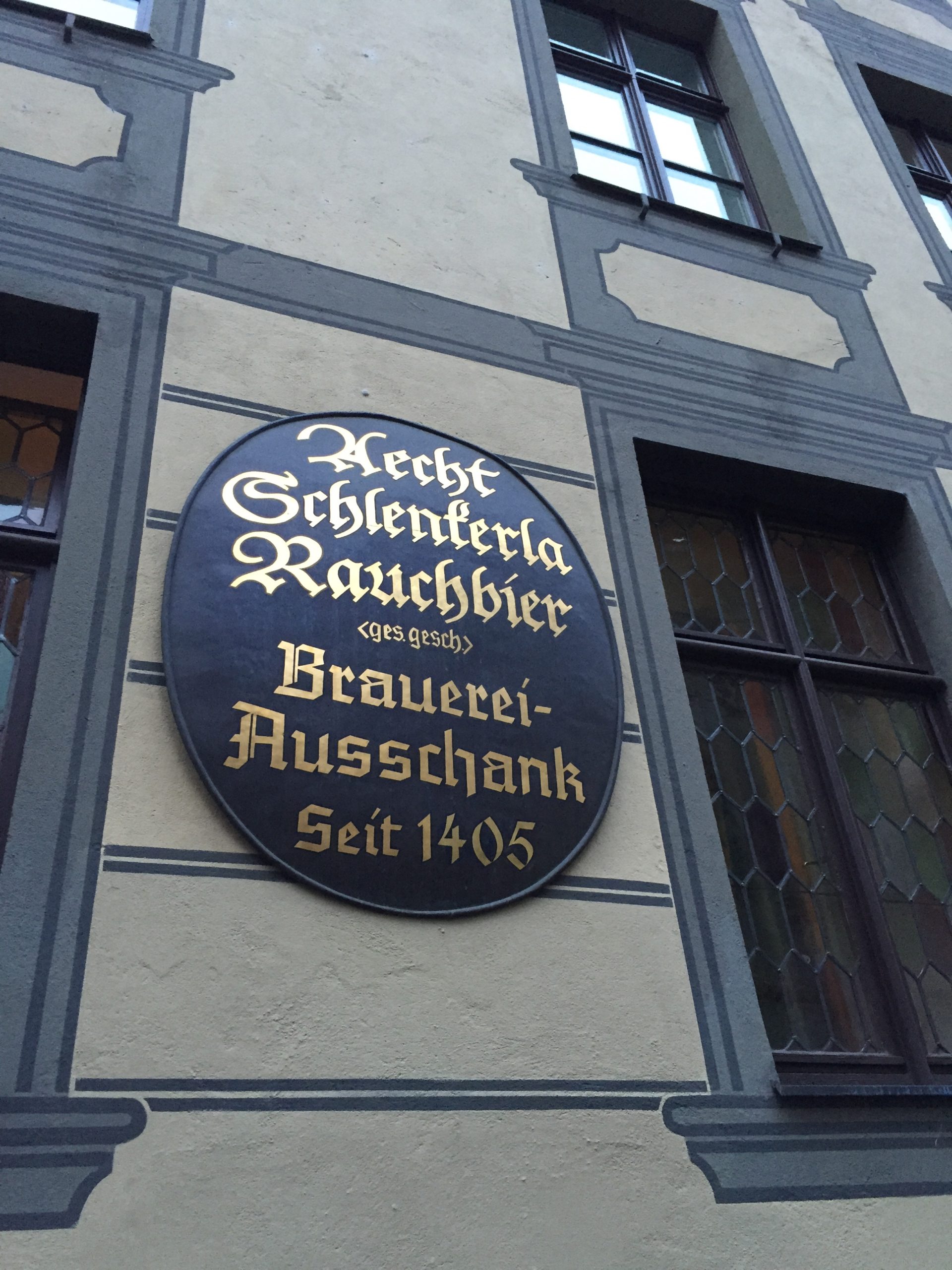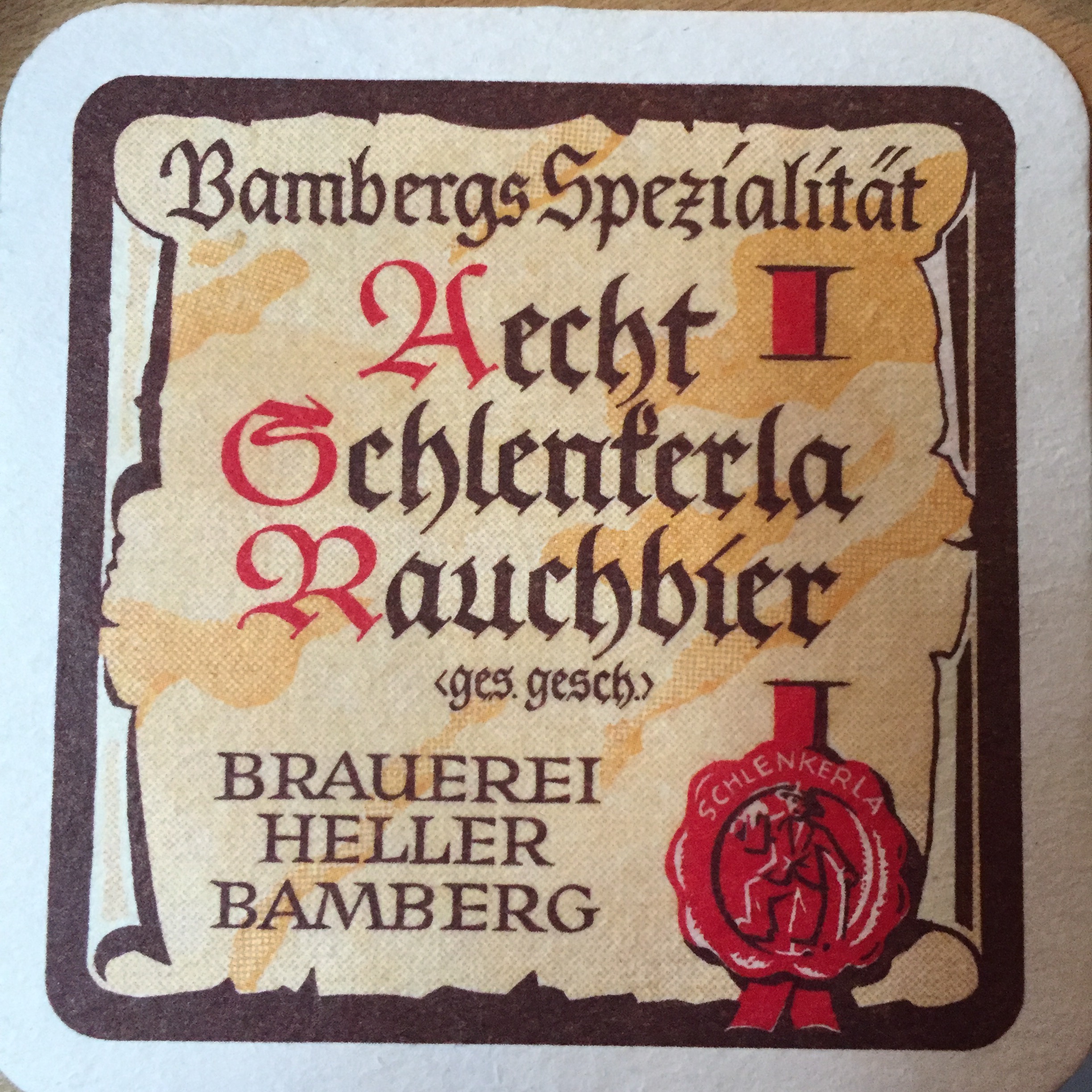 Started in 1405, this brauerei brews Bamberg's specialty, Rauchbier (smoke beer). It has a very smoky taste which some describe as "liquid bacon".
We were lucky enough to quickly share a table in the Biergarten and ordered our first round.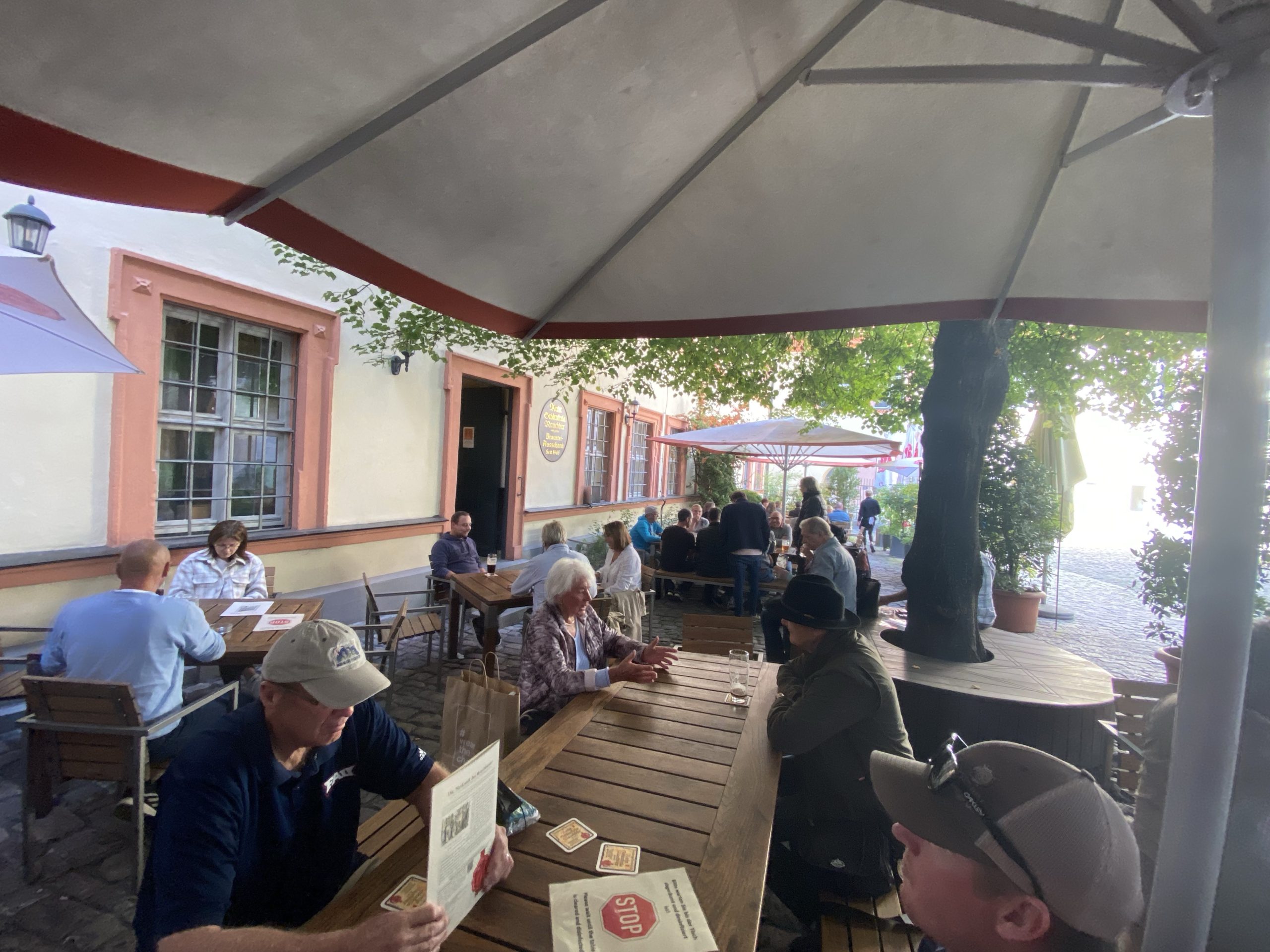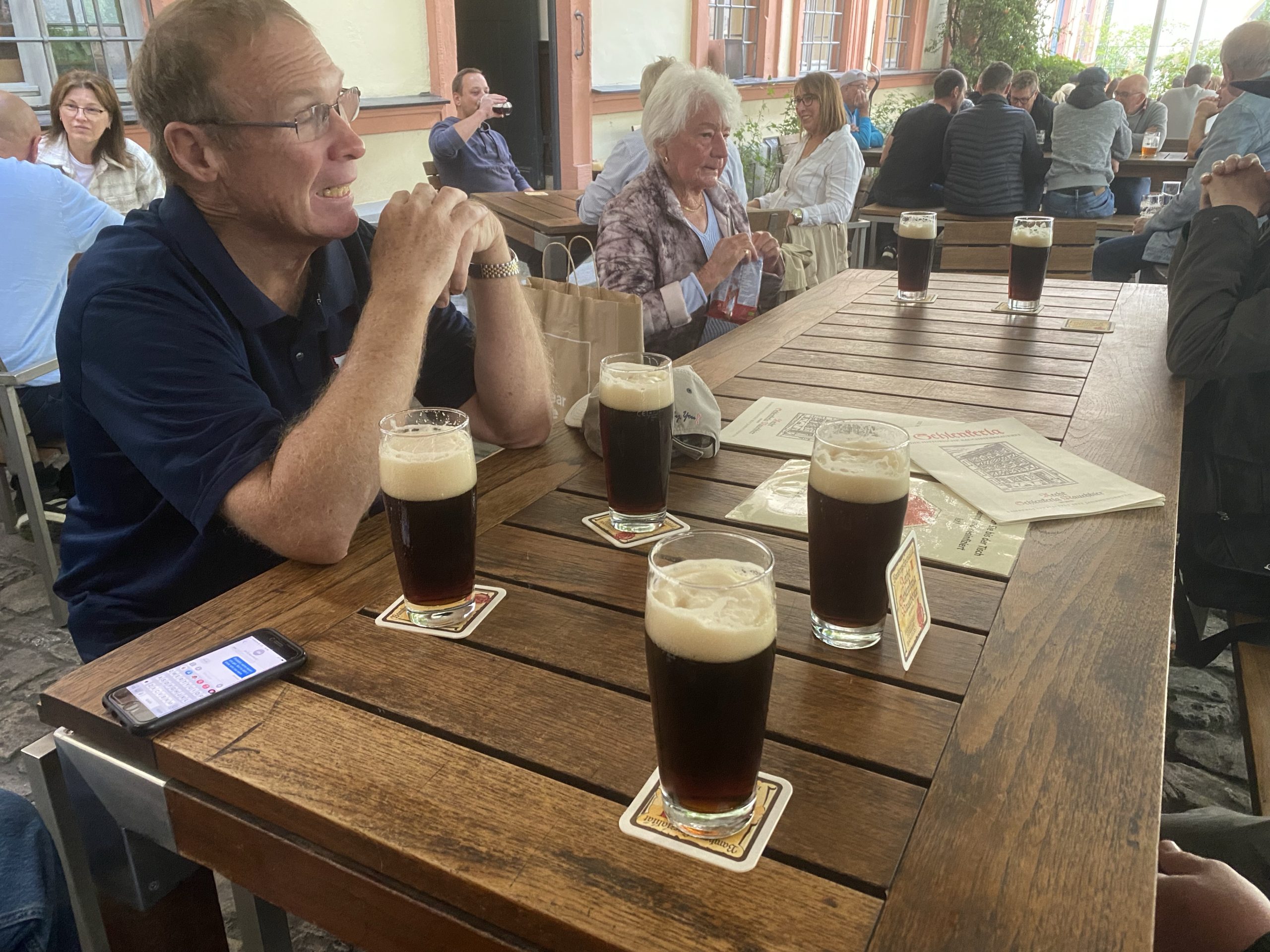 As we continued to experience this we tried some new biers… a Rauchweizen and a Kräusen. Both were delicious!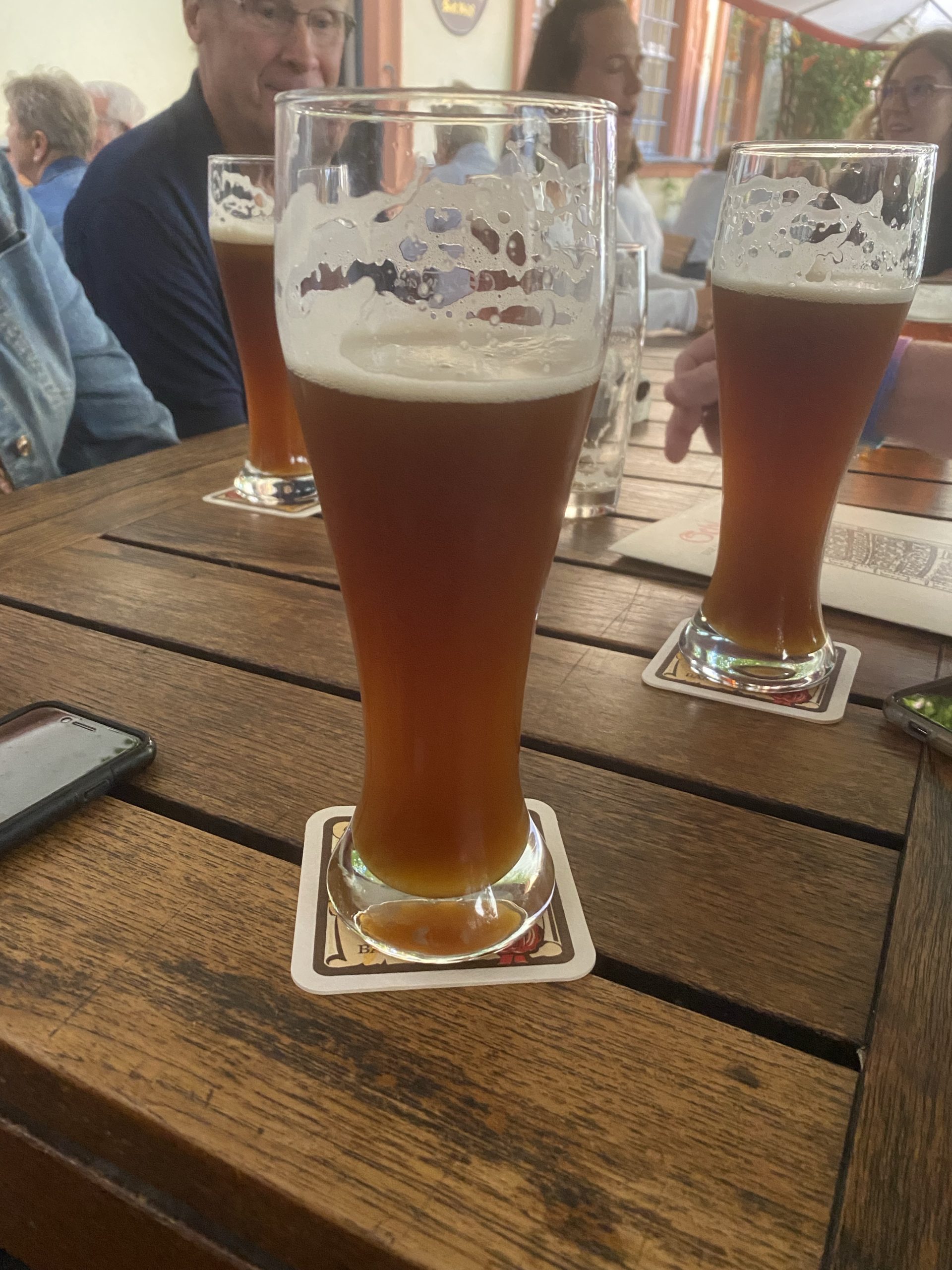 After a bit we shared our table with a couple of college students and had a nice nice time talking with them.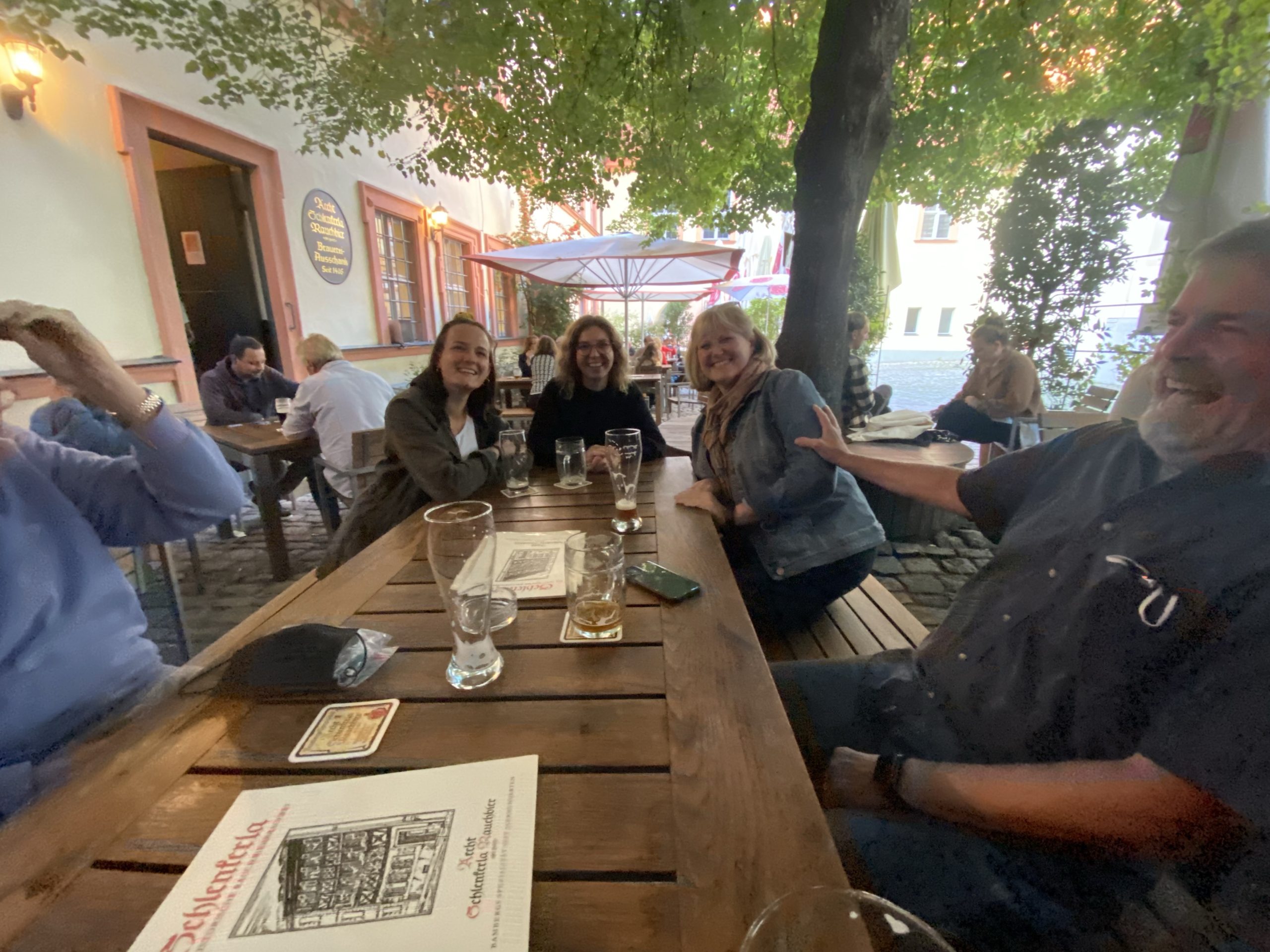 The beers here in Germany are surprisingly inexpensive…..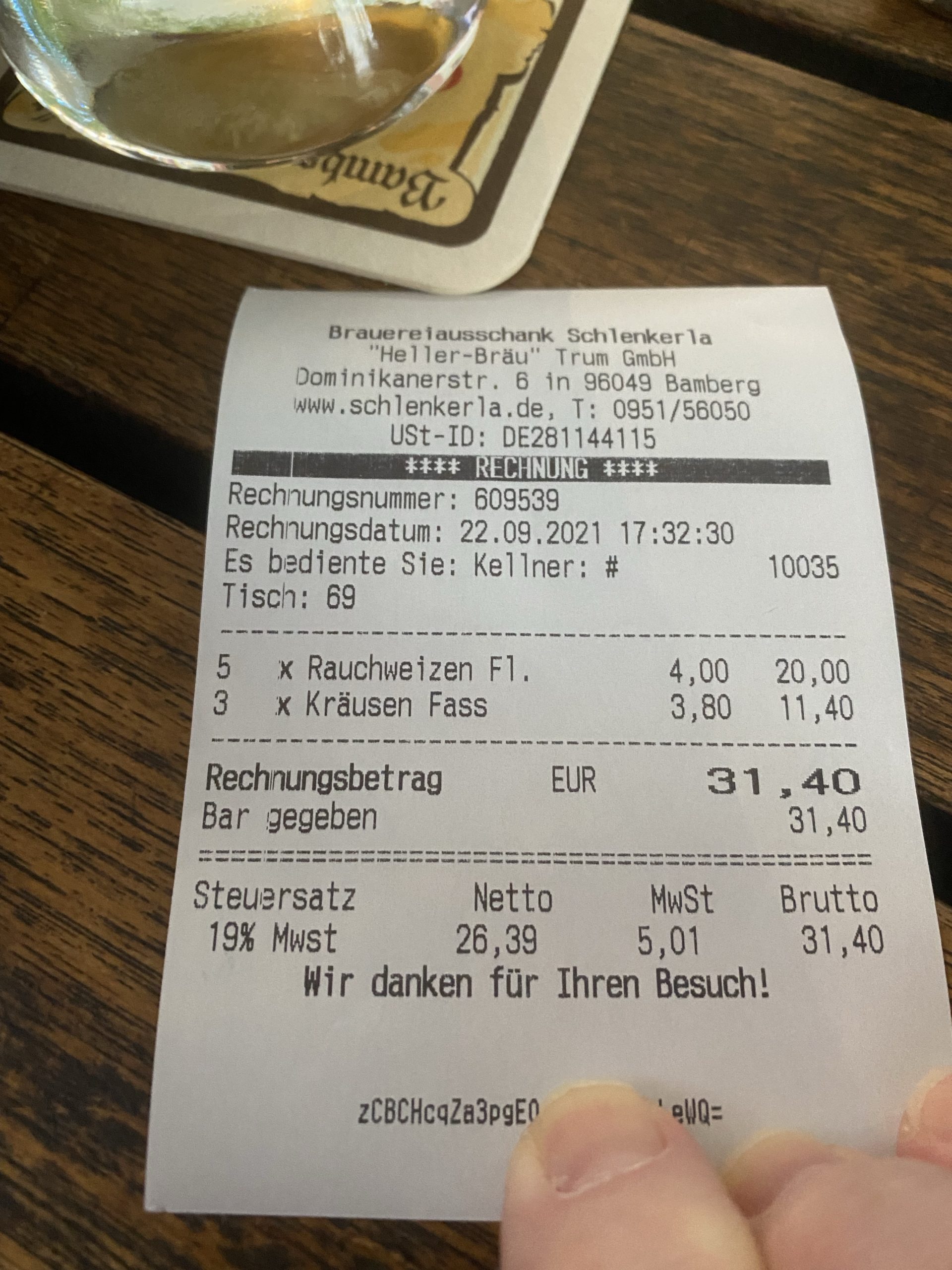 Soon it was time for dinner and we went to the Hofbräu.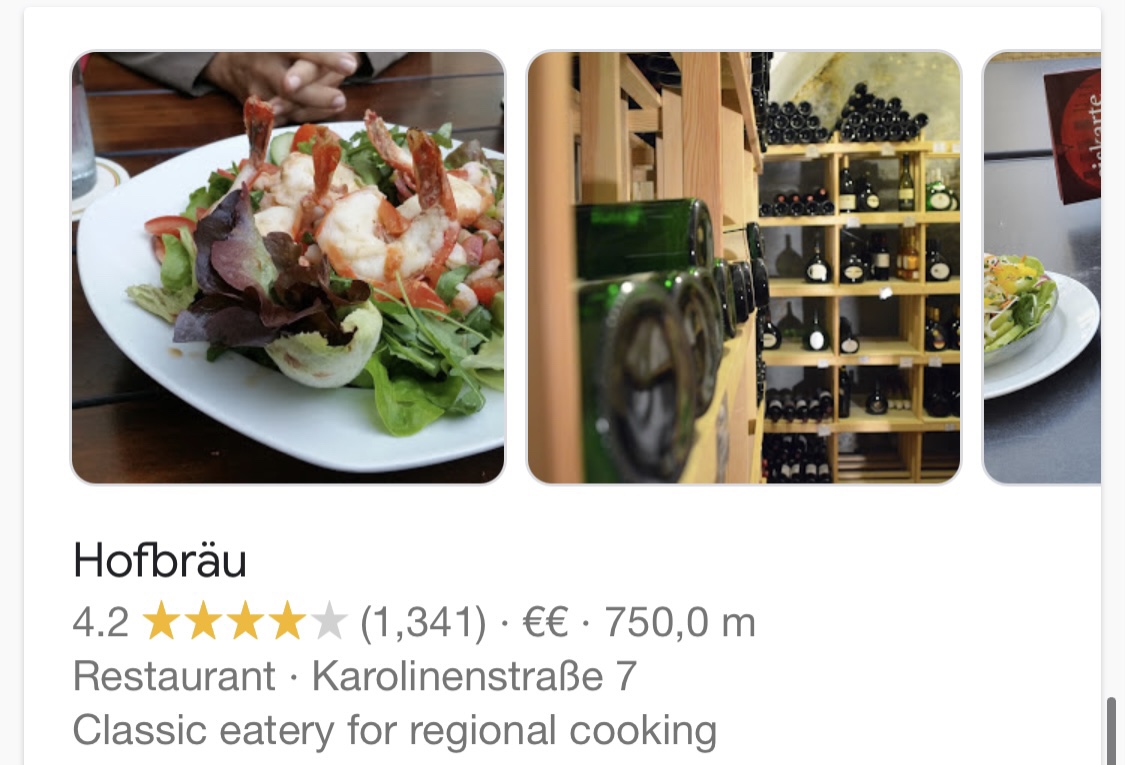 Delicious meals were had by all!! After we finished we wandered a little, enjoying the scenes of old town Bamberg.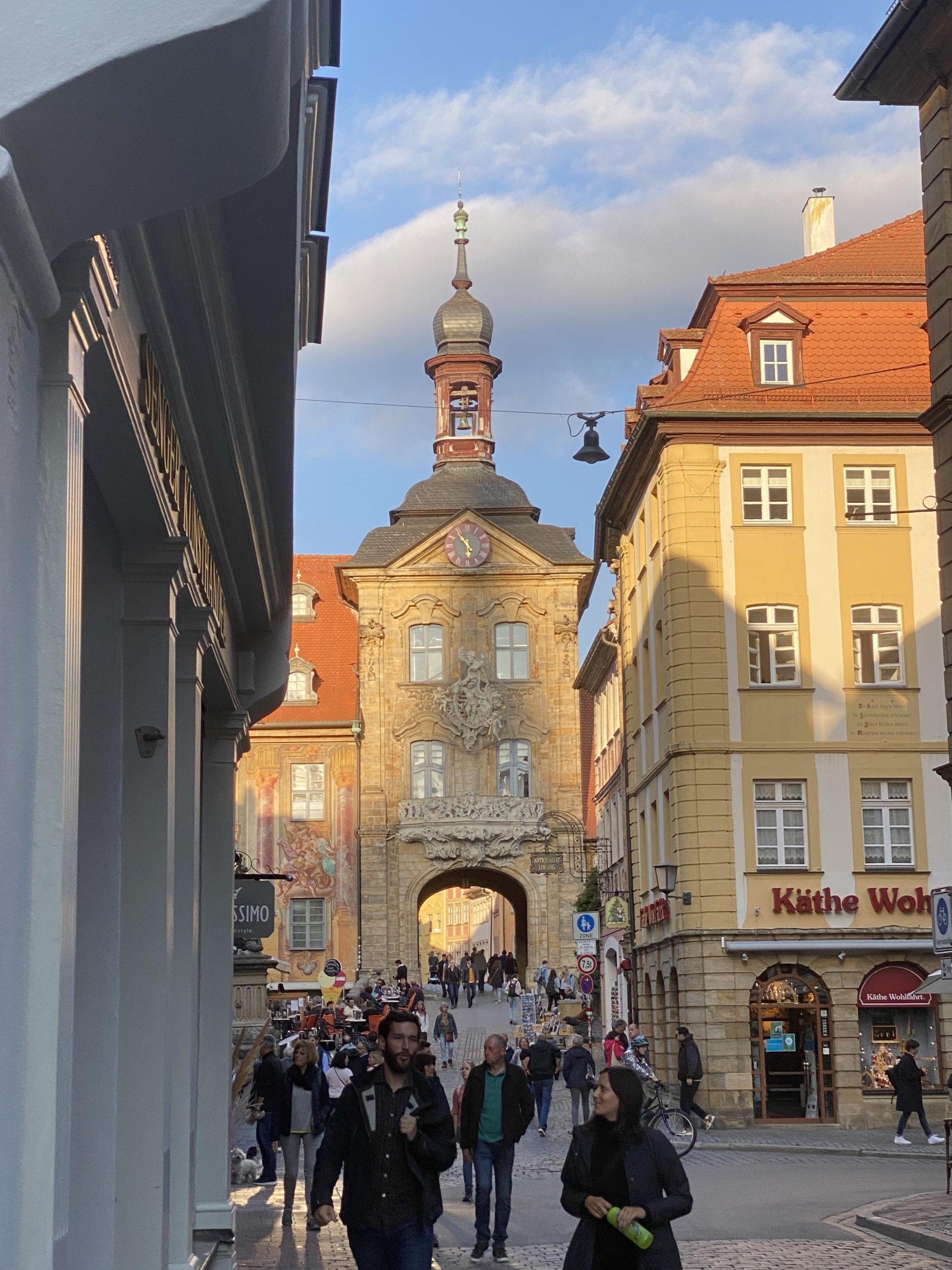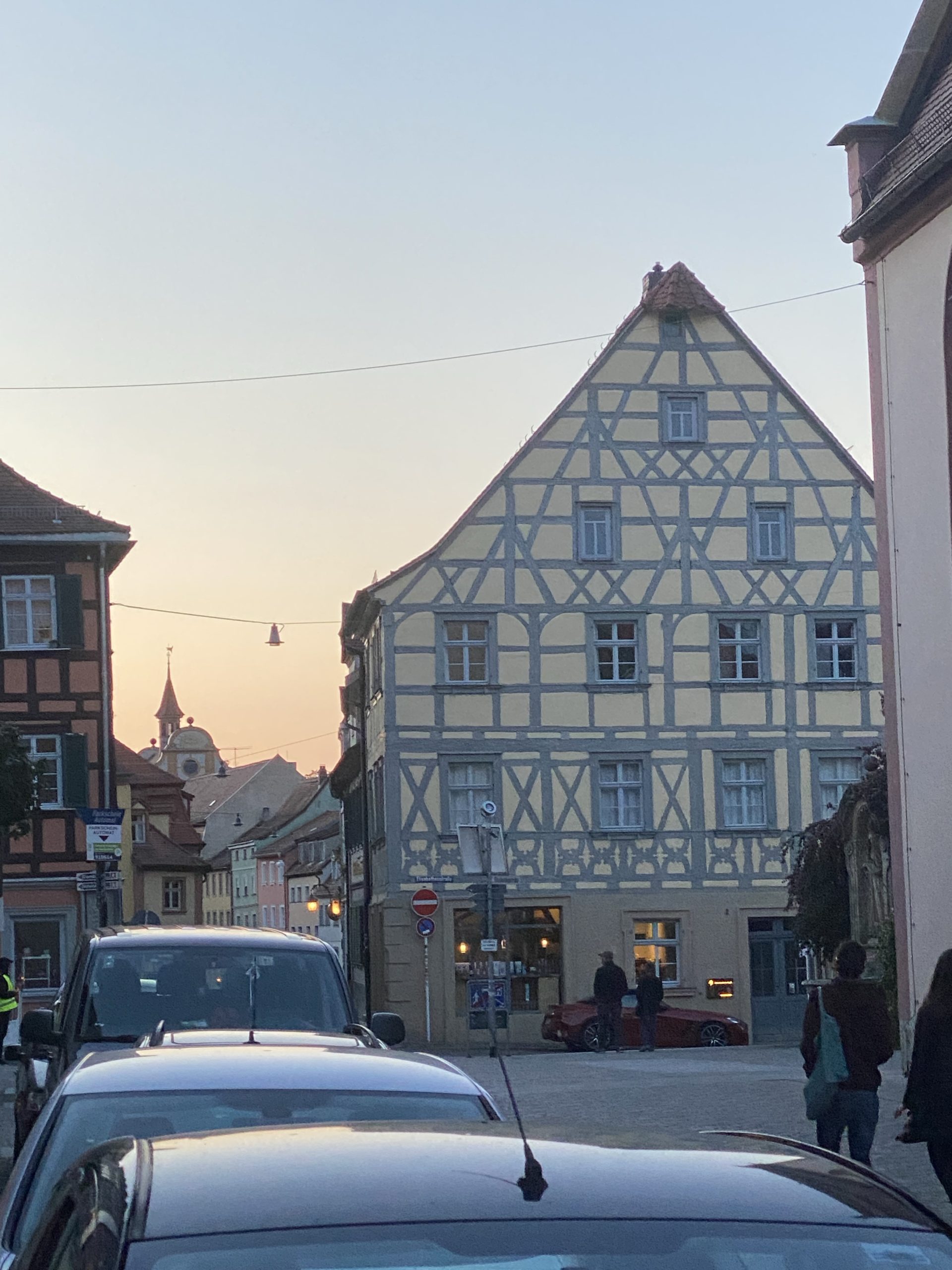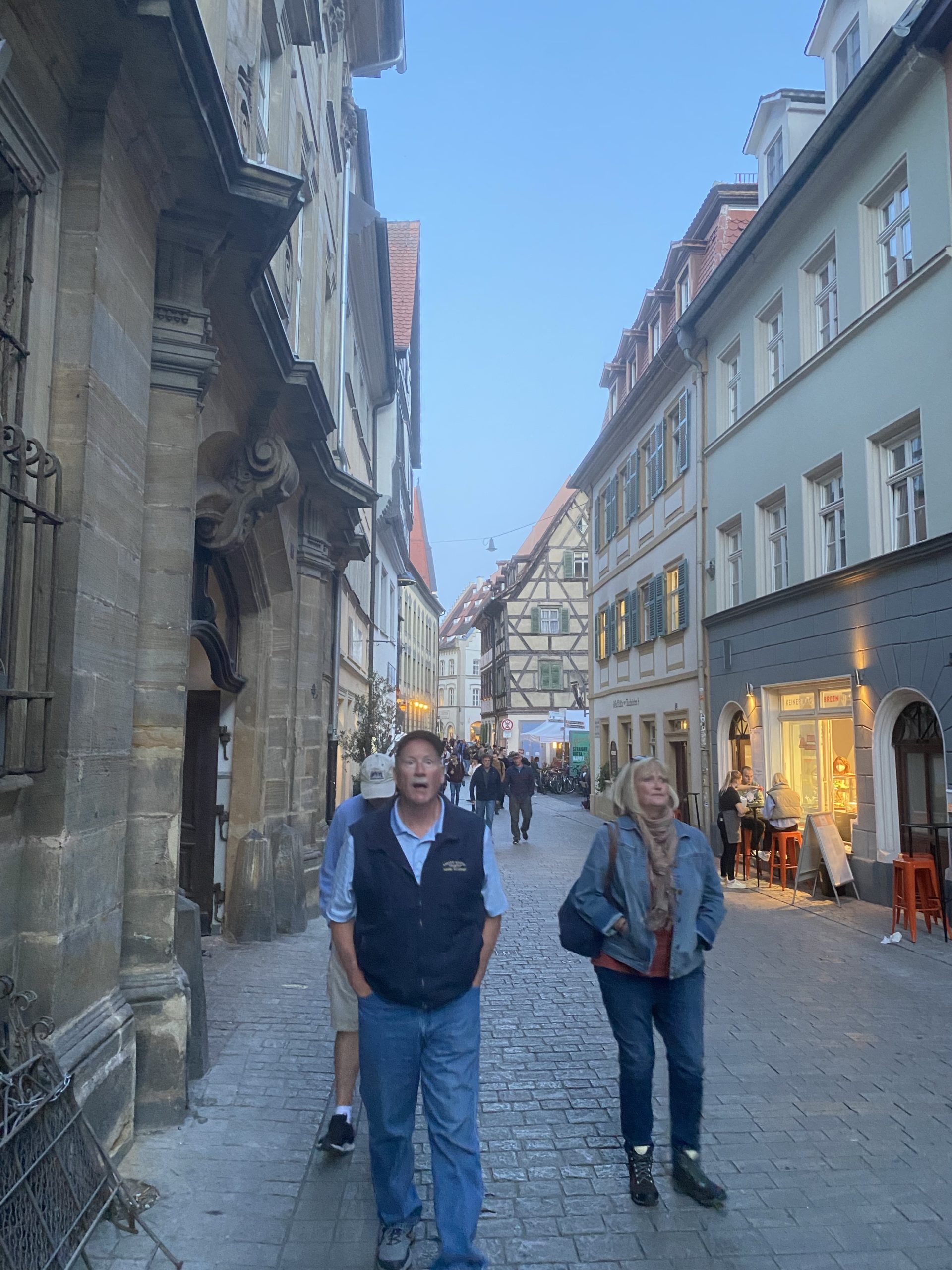 We went back to our hotel tired but ready for a good night's sleep!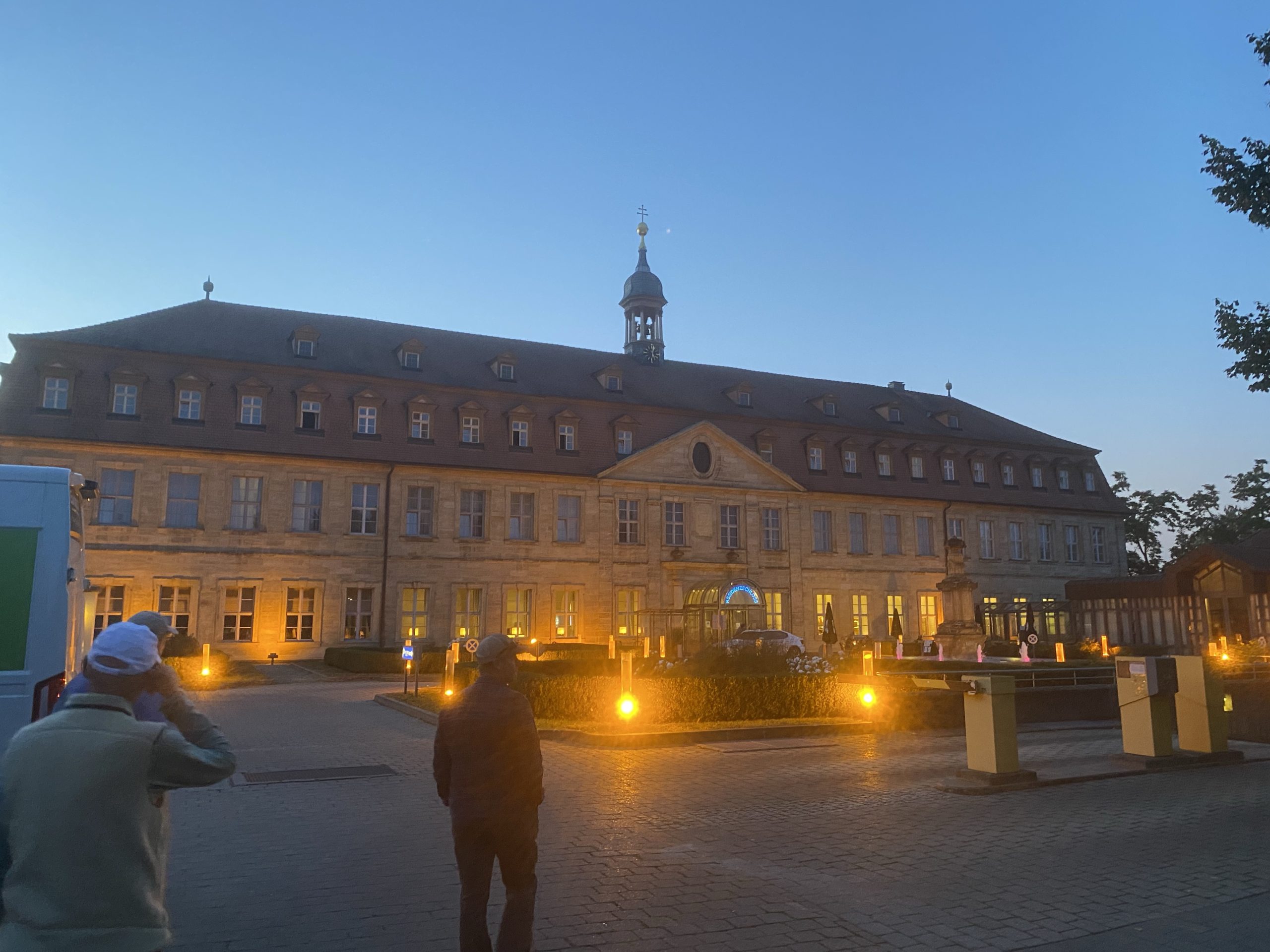 Tomorrow on to Volkach!!