Today was a 55 mile ride from Bamberg to Volkach.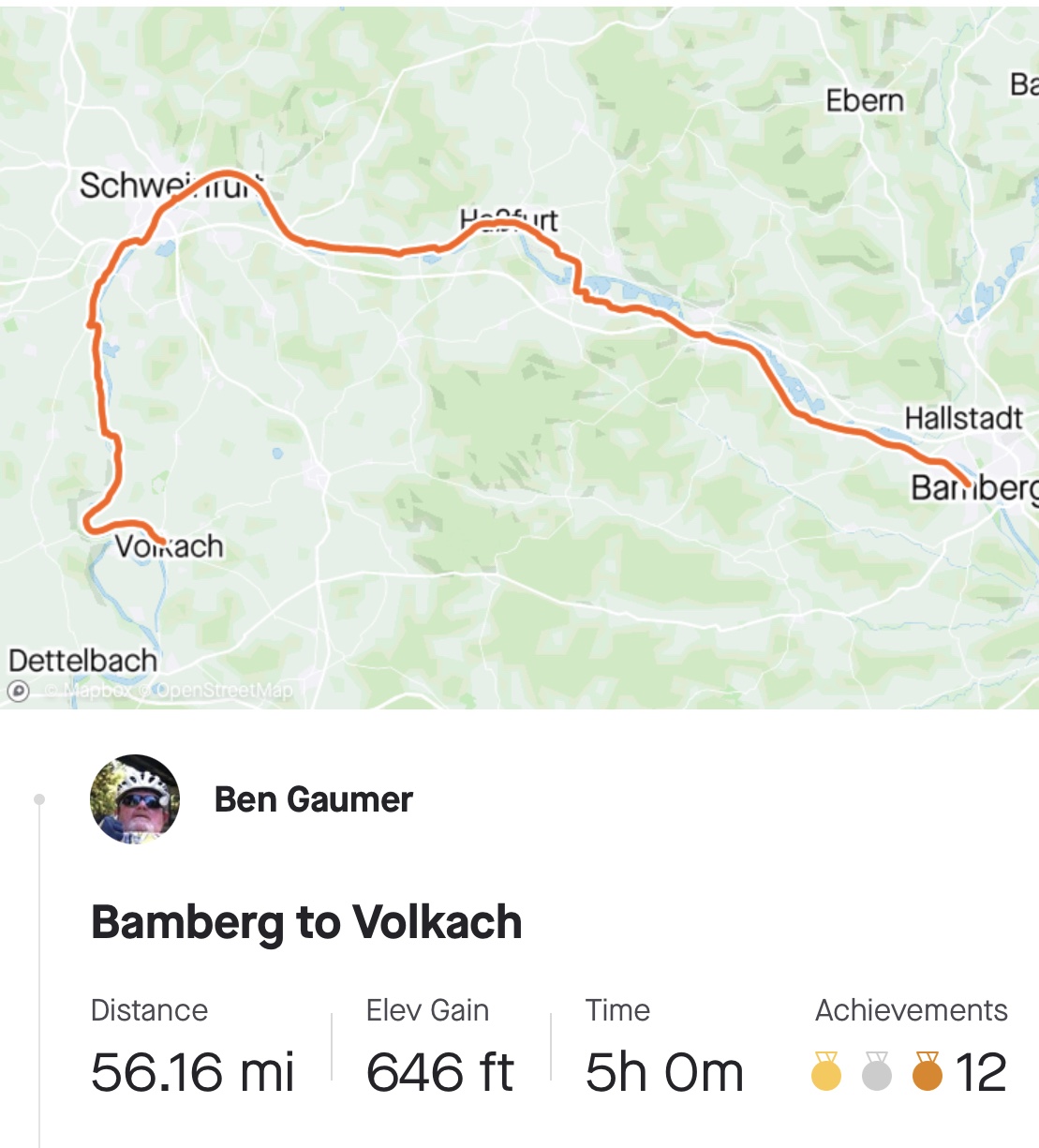 This ride would have 3 breaks in it because of visits to relatives. We first rode the 16 miles to Haßfurt where we stopped for coffee and pastries. On the way to Haßfurt we visited a very nice pilgrimage church Wallfahrtakirche Maria Limback.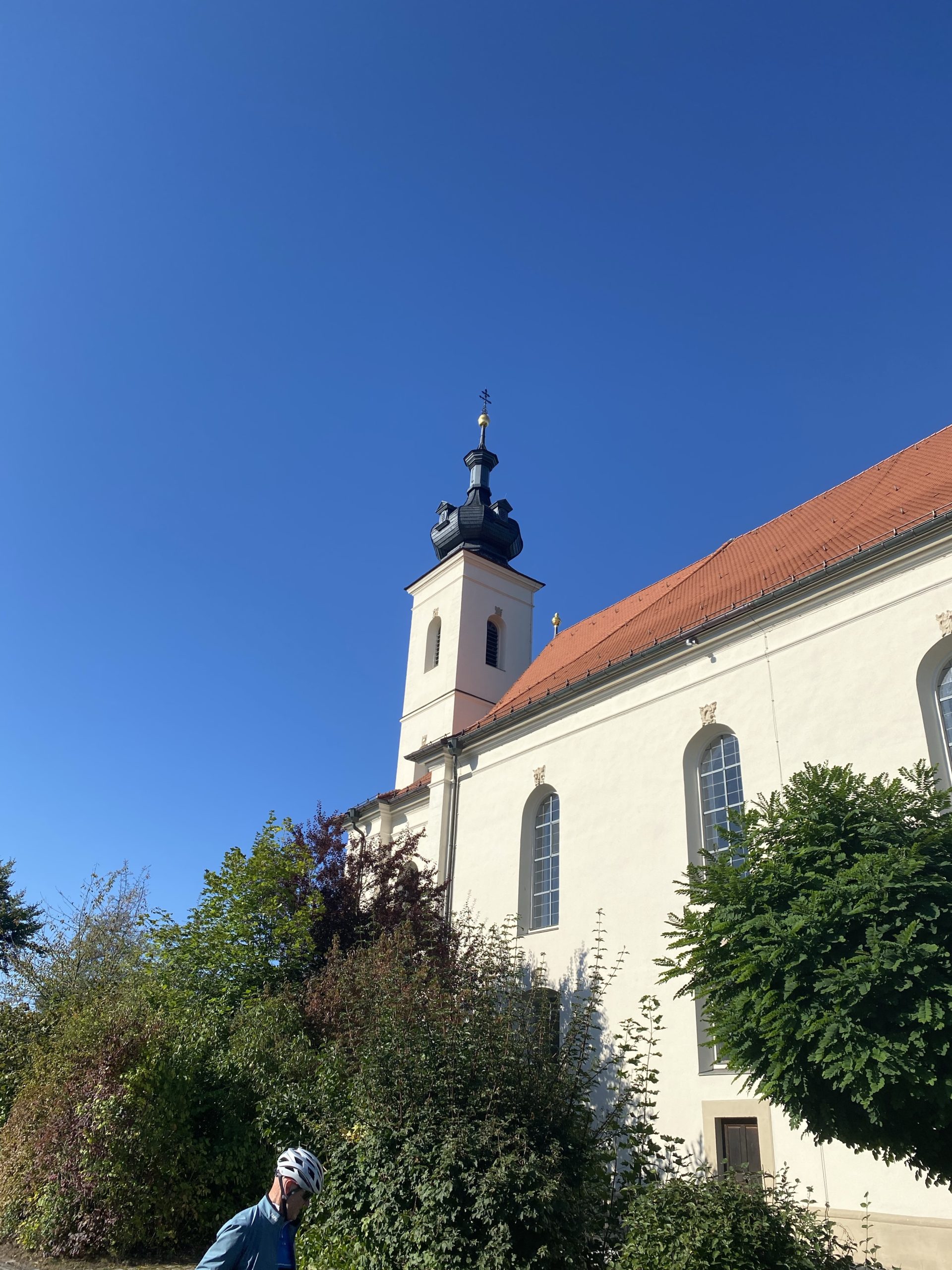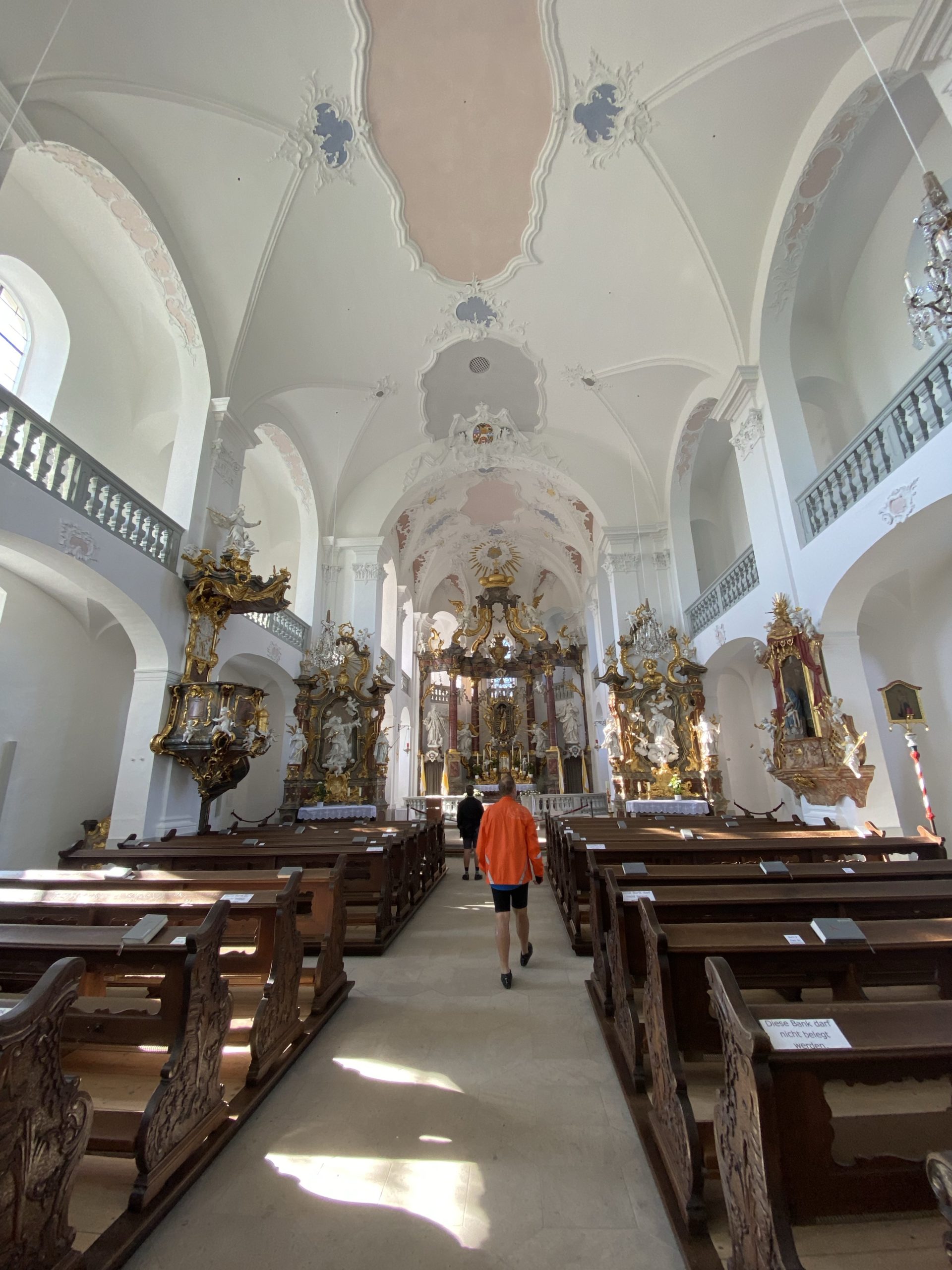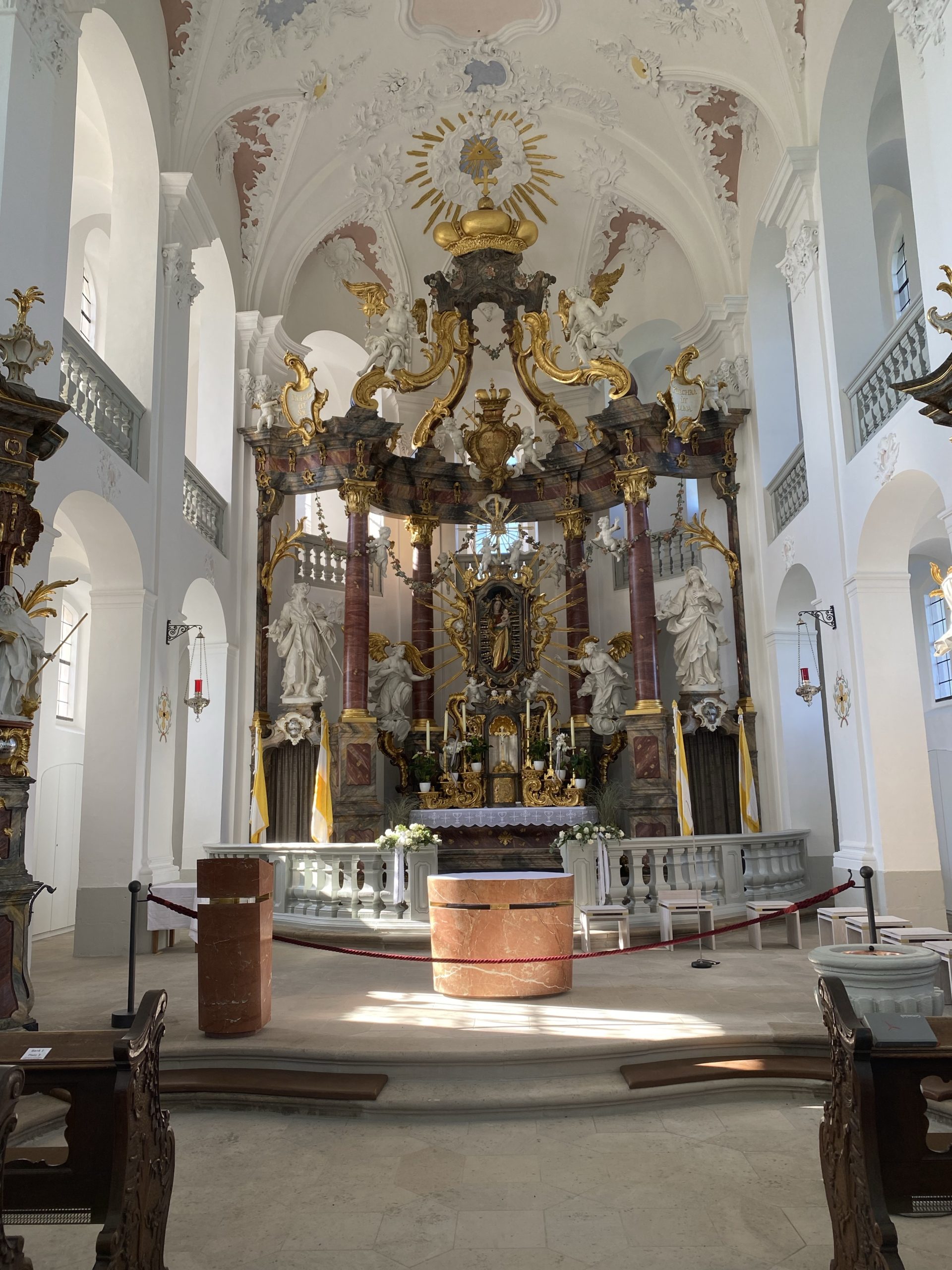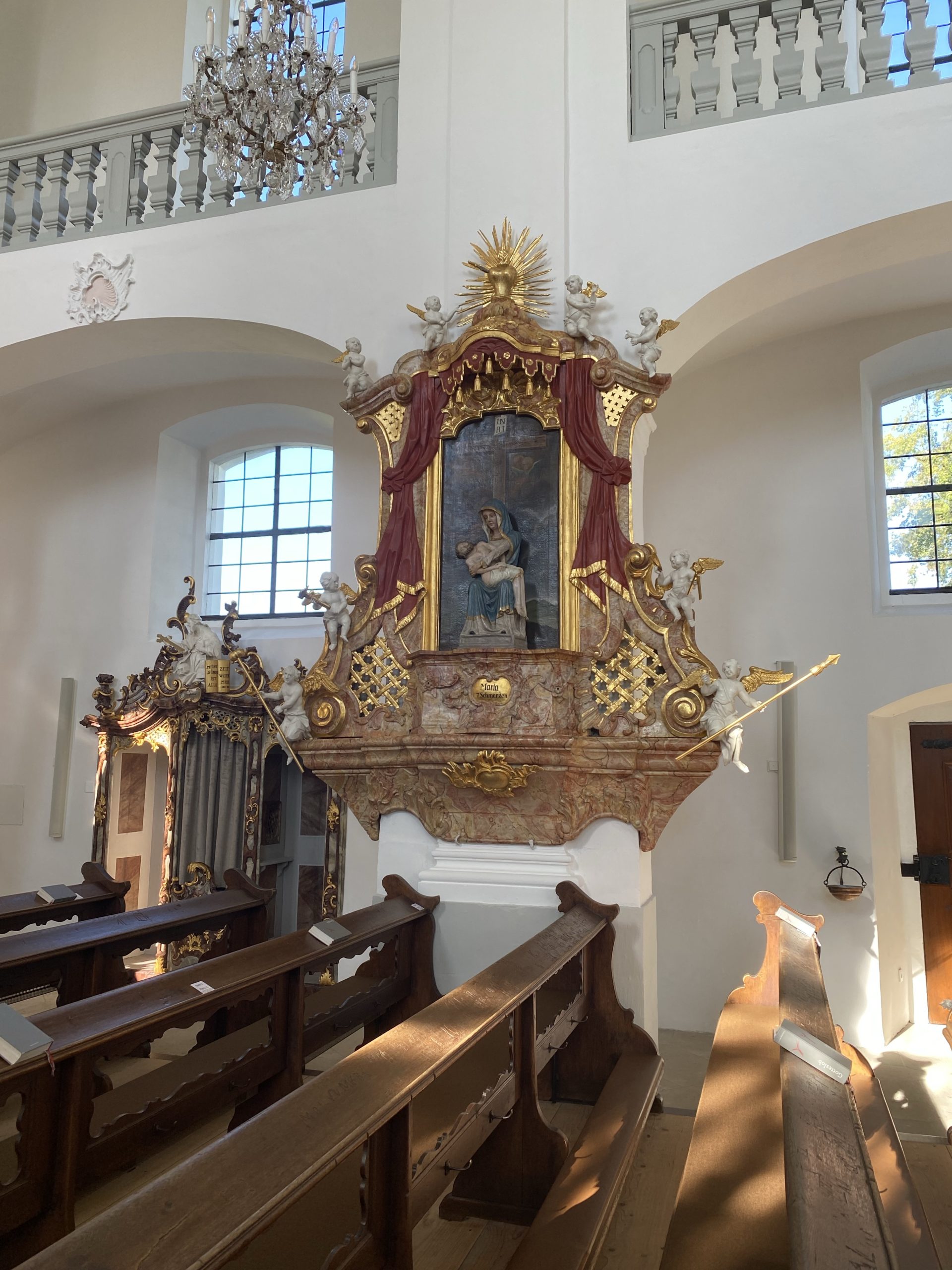 Once in Haßfurt we met my cousin Sandra and her partner Karsten. We had a great little visit before heading off for the 20 mile segment to Schweinfurt where we were to meet my cousin Wolfgang and his wife Elisabeth. Enroute to Schweinfurt though, we stopped by to say HI to my other cousin Gerlinde. In Schweinfurt, we had a short stop for a beer then headed out again for our last 20 mile section to Volkach.
On this segment, we rode primarily through the countryside with the Franconian vineyards becoming the prominent feature. We also got to take a ferry across the Main River.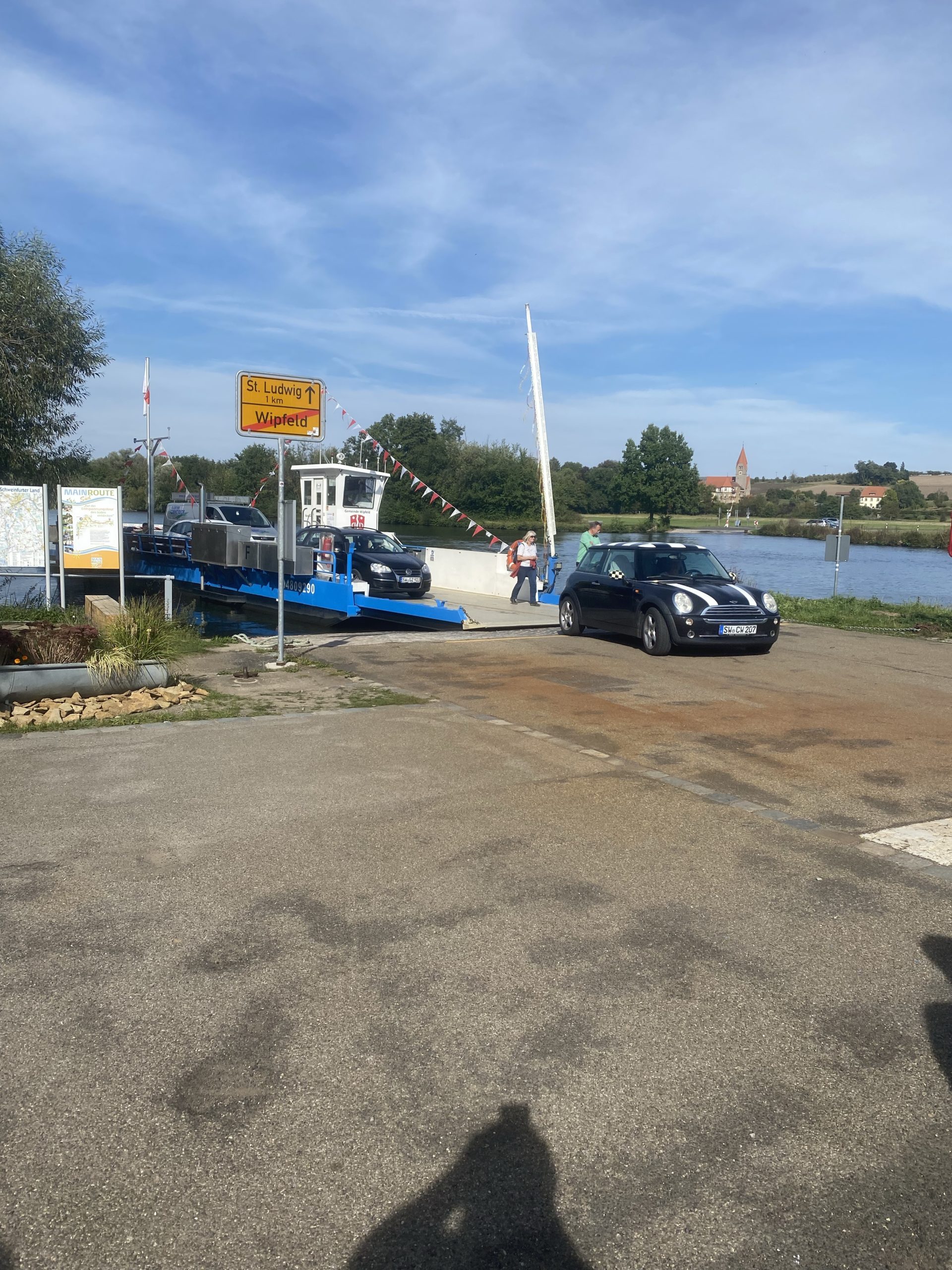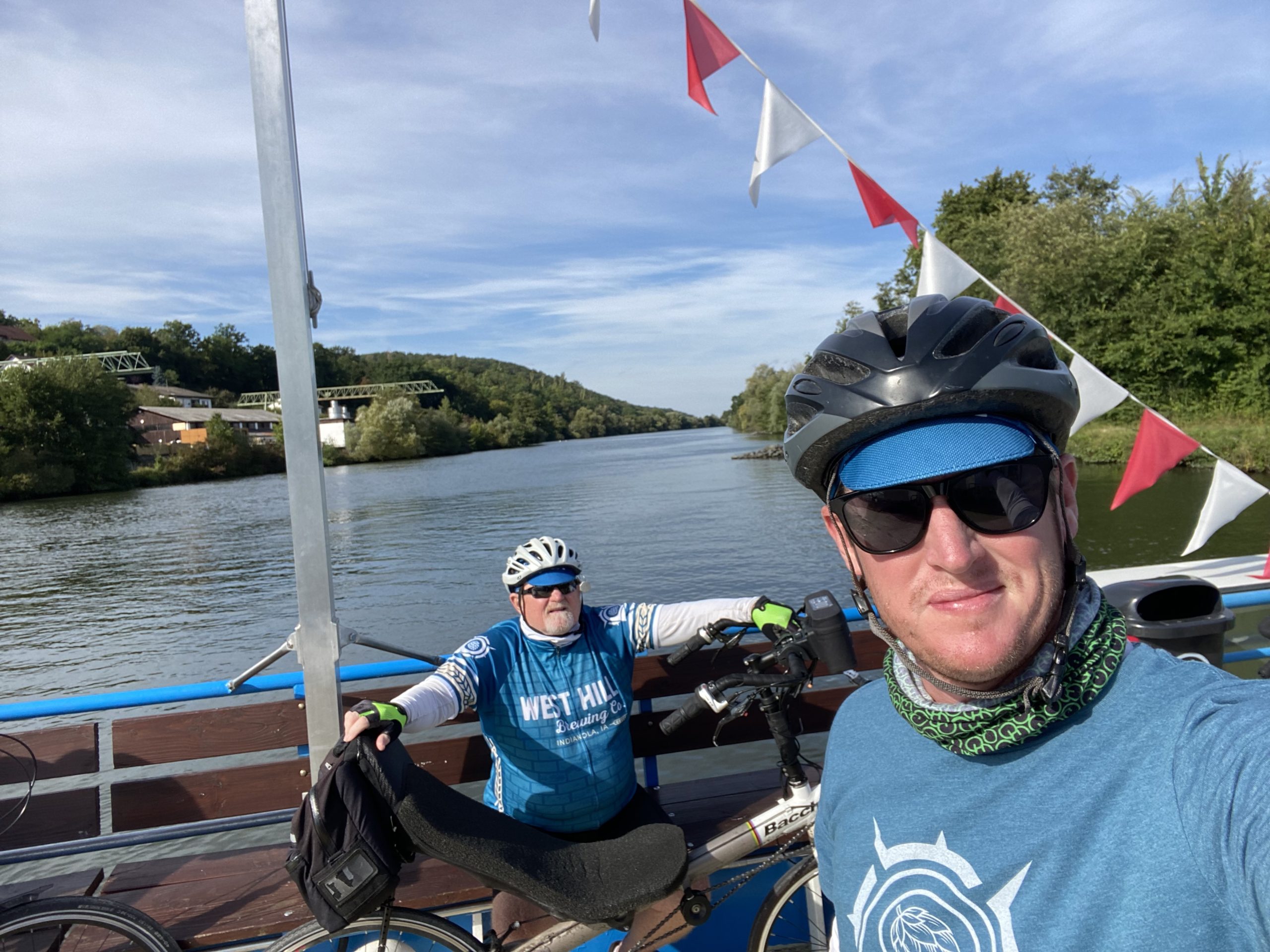 As we approached Volkach, we had a beautiful picture of another Pilgrimage Church, Maria im Weingarten (Mary in the Vineyards).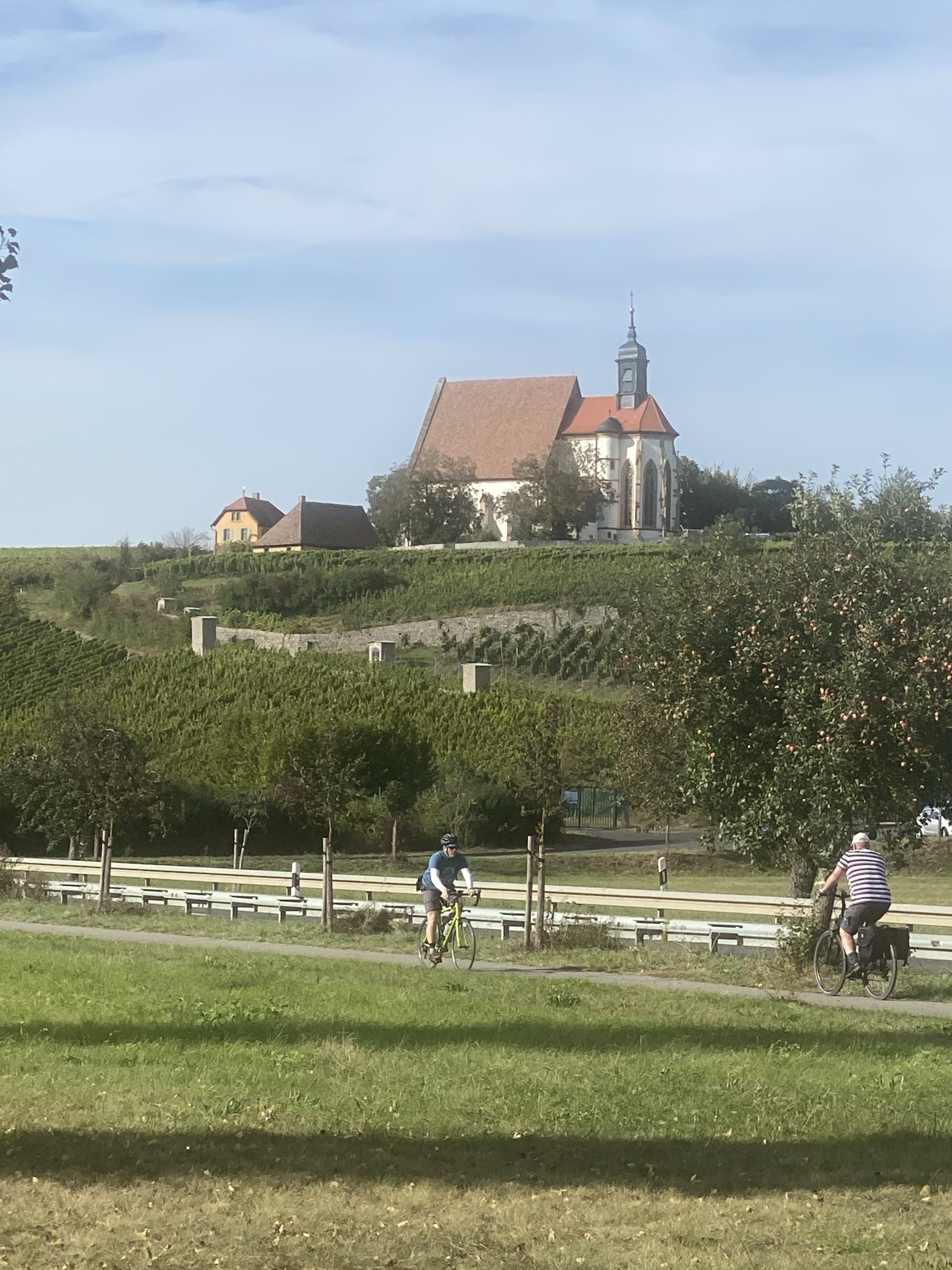 Once in Volkach, we got checked in the hotel, stowed our bikes and got dressed for happy hour. This is the time of year for Federweißer and Zweibelkuchen…. New Wine and Onion cake! That is a speciality that you have to try!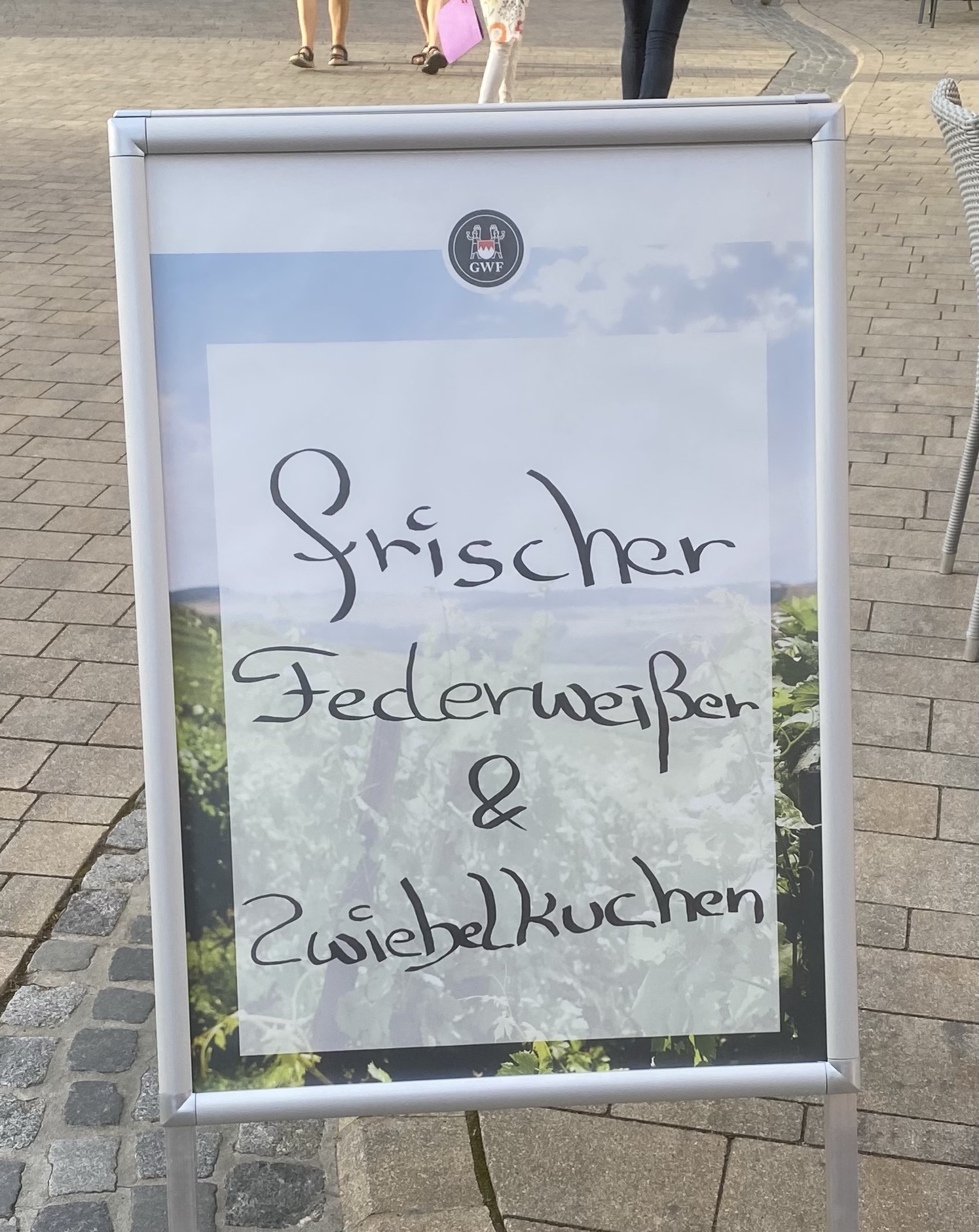 Here is the Federweißer…. the Zweibelkuchen disappeared too quickly!!
Later, after Wolfgang and Elisabeth headed home, we went to dinner. Each picked their favorites… I had a Bacchus wine, Sauerbraten with a potato dumpling and a nutty sundae for dessert. The other stuff went too quickly but here's the dessert…
At 730, it was time to head back to the hotel for a good night's sleep.
Here are a few shots of some parts of today's ride….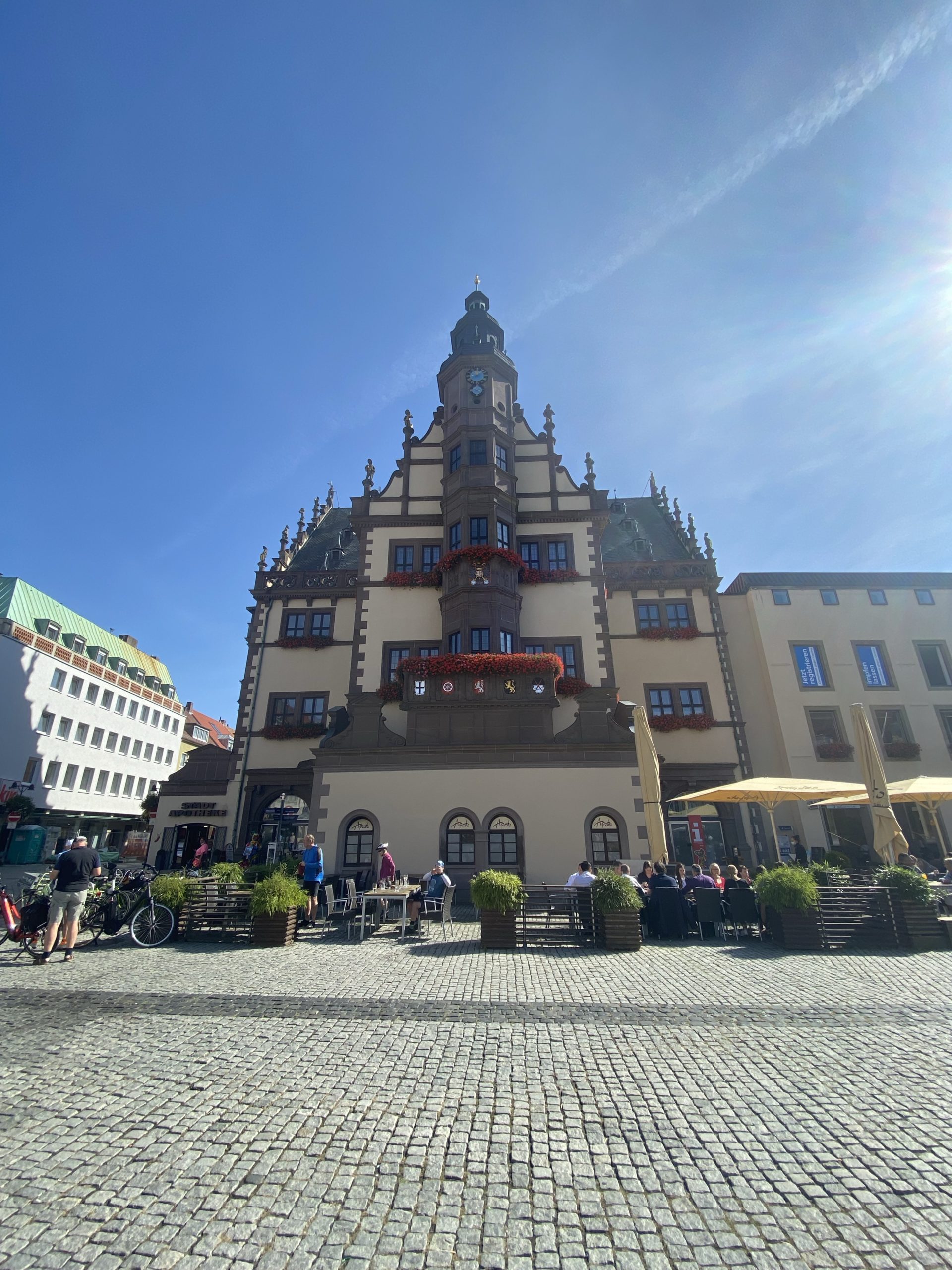 This is a view of the Schweinfurt Rathaus (city hall)
And here is the Marktplatz with the statue of Ruckert on the left. The church in the background is the Johanniskirche, the church my Mother and Dad were married in.
Volkach Rathaus.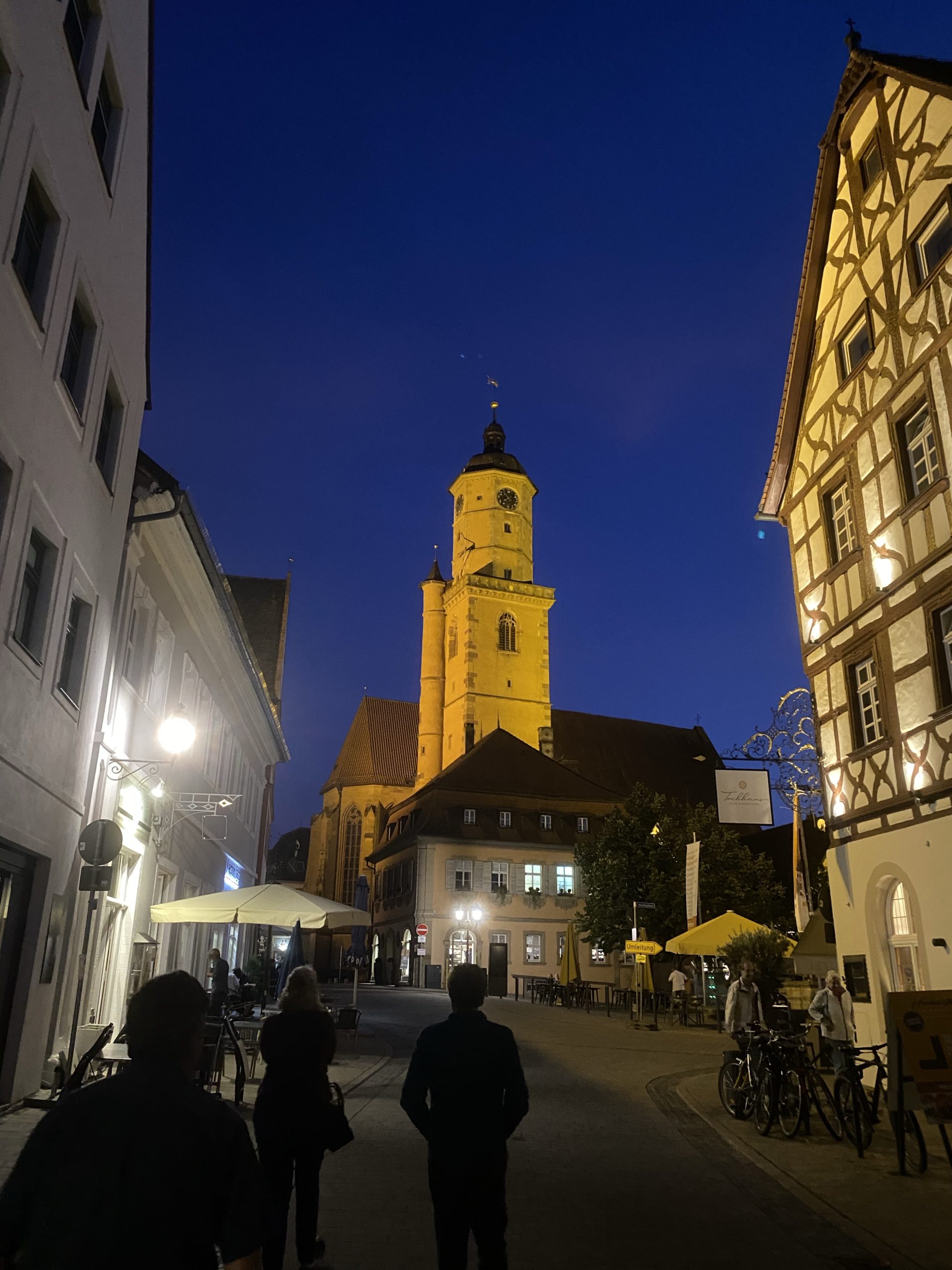 On the way to the hotel…..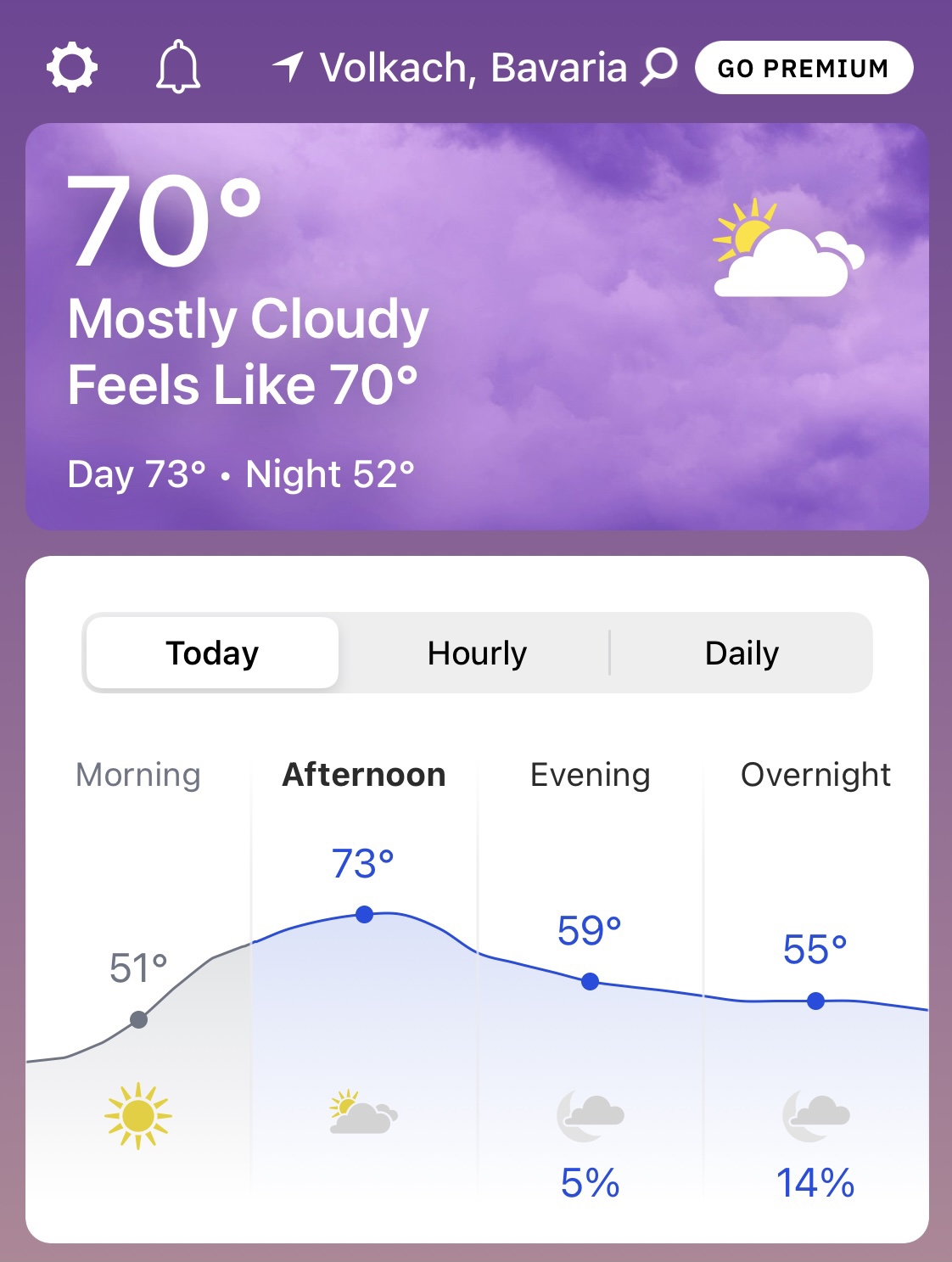 The end of a beautiful day!!
Tomorrow, Volkach to Karlstadt.