Today was a ride from Volkach to Karlstadt…. 58 miles. We went through 3 larger towns…. Kitzingen, Ochsenfurt and Würzburg. And we had lots of beautiful scenery as well….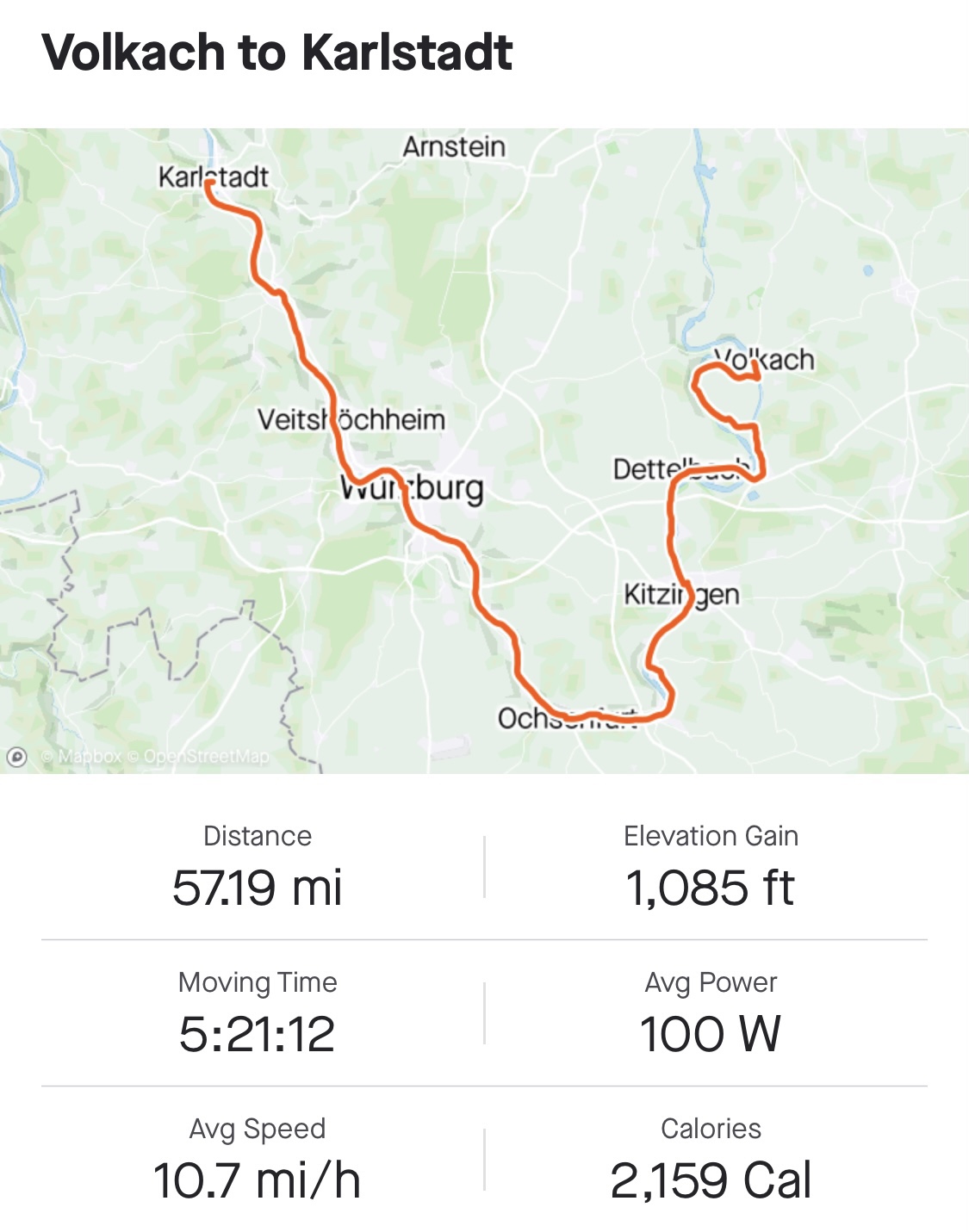 First off, we rode to our first stop in Kitzingen where we hit a coffee shop bakery, Rösner's Backstube.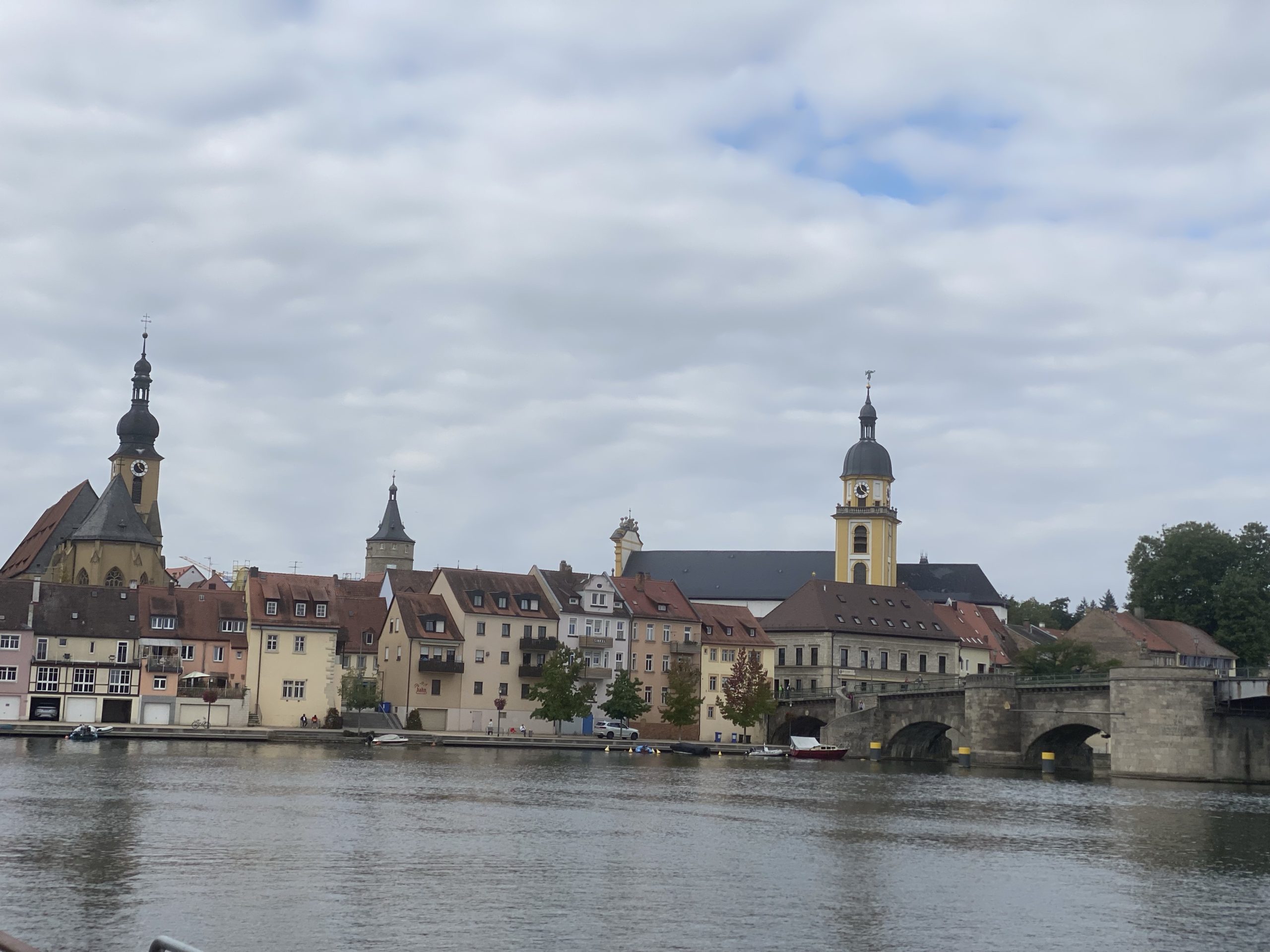 Nice view of the city.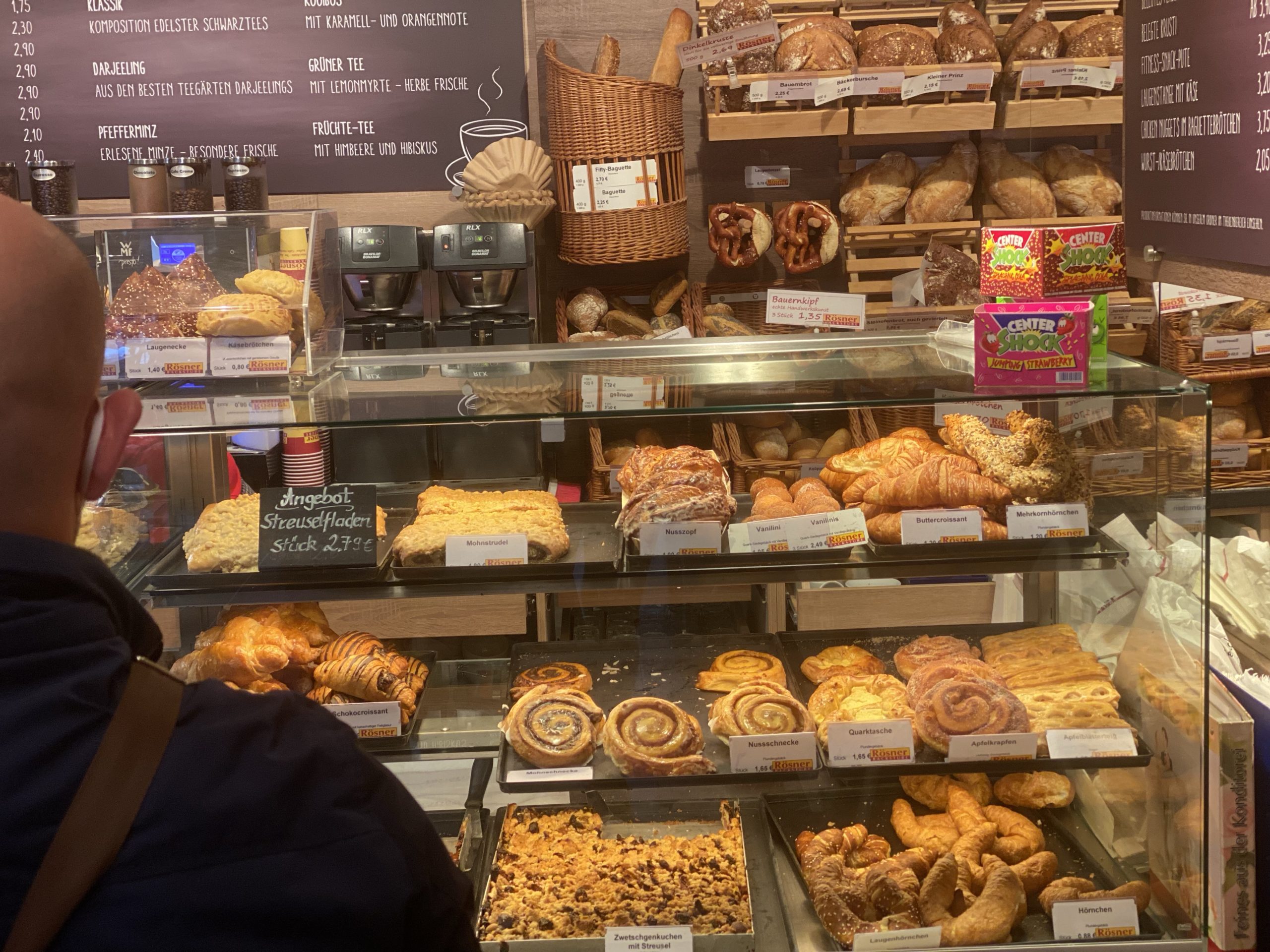 Great selection of treats….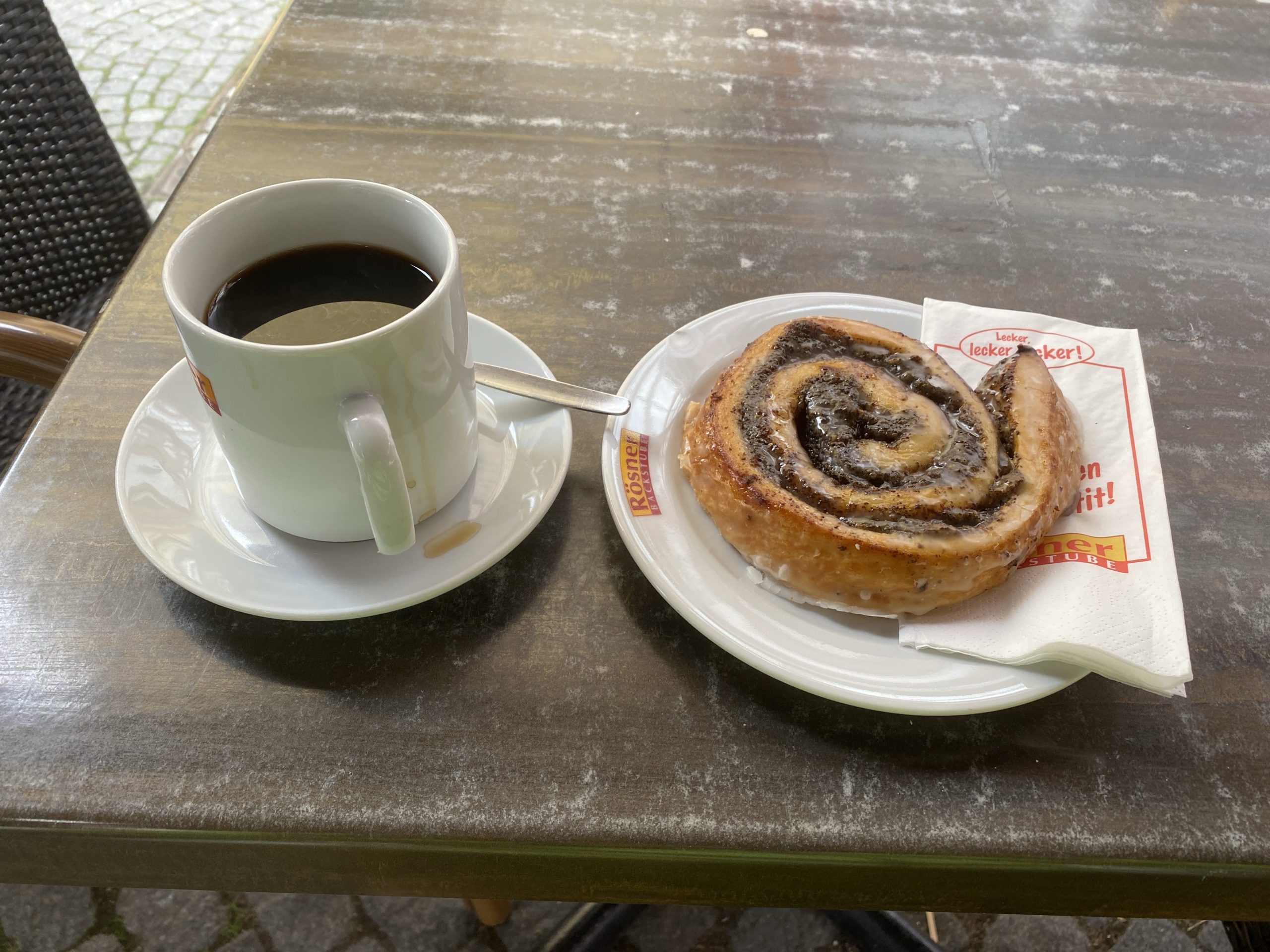 I had a Poppy Seed Schnecken… When the Schnecken Beckons!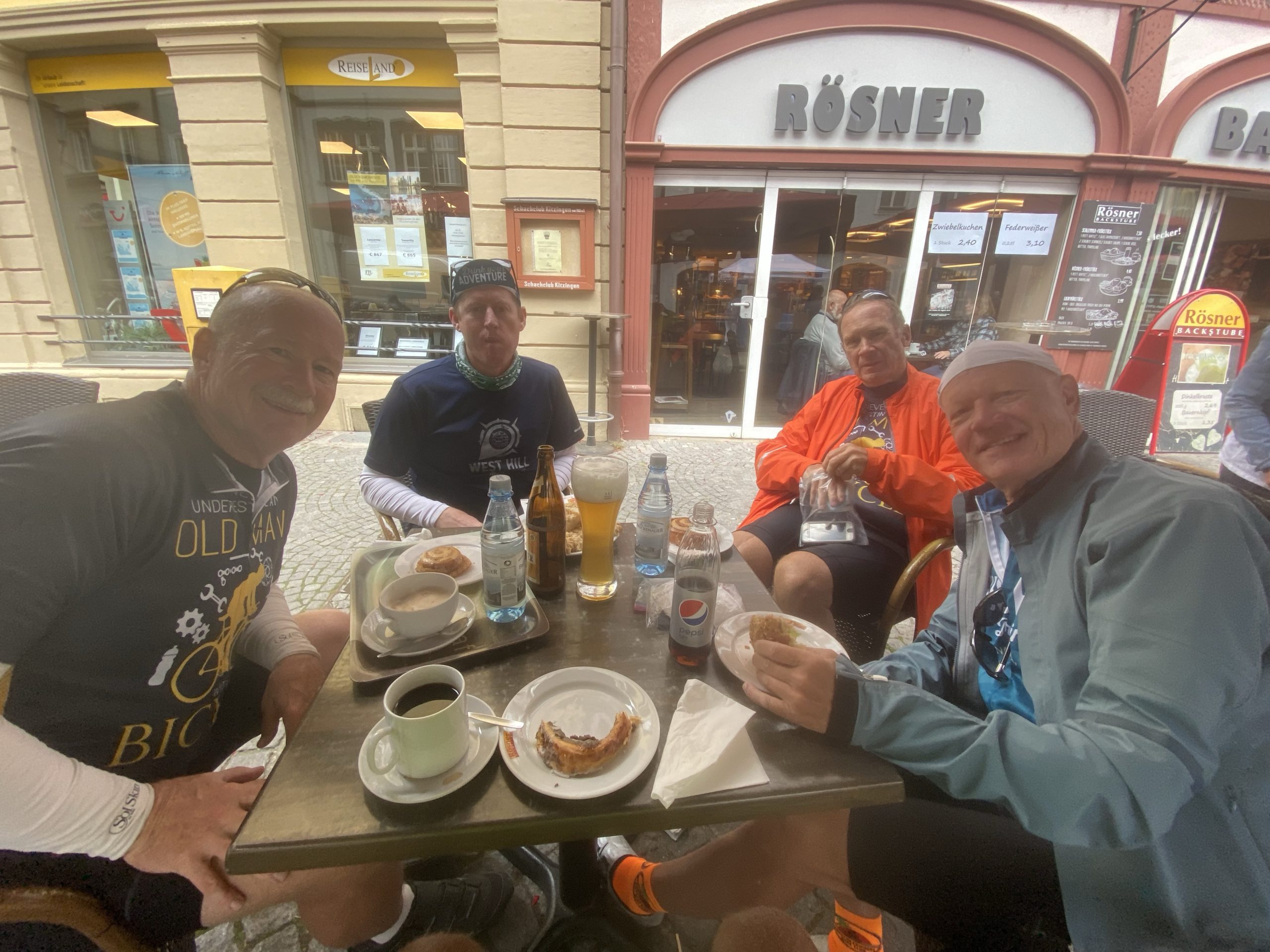 It was a nice little stop for a break!
Then it was on to Ochsenfurt . Well , we tried to get to Ochsenfurt to meet up with my cousin Florian. But a flat tire slowed us up a bit so Florian met us by Ochsenfurt. Because we wanted to try to get in at a decent time, we stopped only long enough for a photo or two….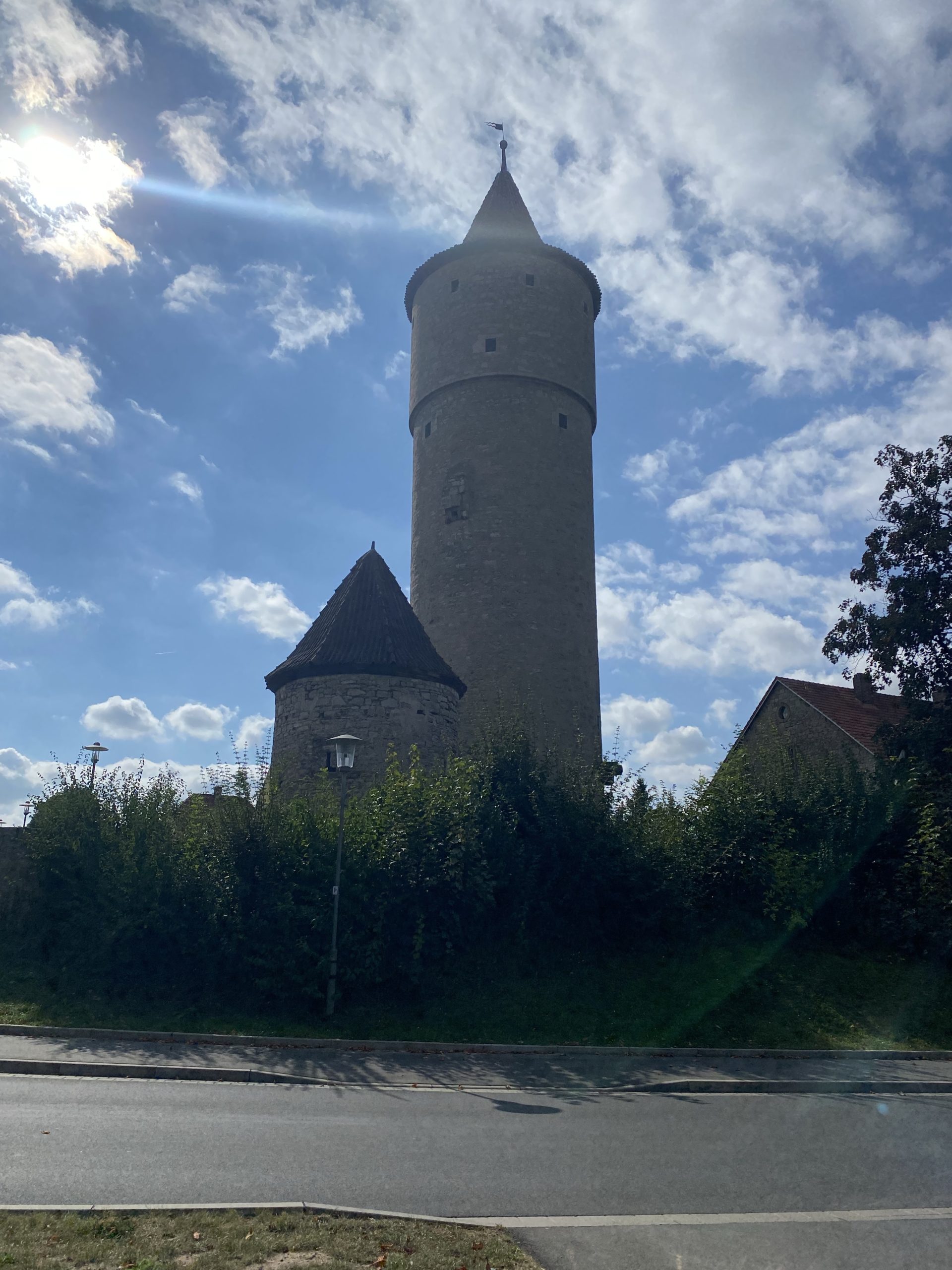 Our next stop would be in Würzburg. Würzburg is a large city with lots of people, residents and visitors alike. We drove past the Rathaus then to a restaurant overlooking the Main River and finally we rode over the Alte Mainbrücke to head for Karlstadt. Here are some pictures….
Marienberg Festung (Fortress)
Wallfahrtskirche Käpelle (Pilgrimage Chapel)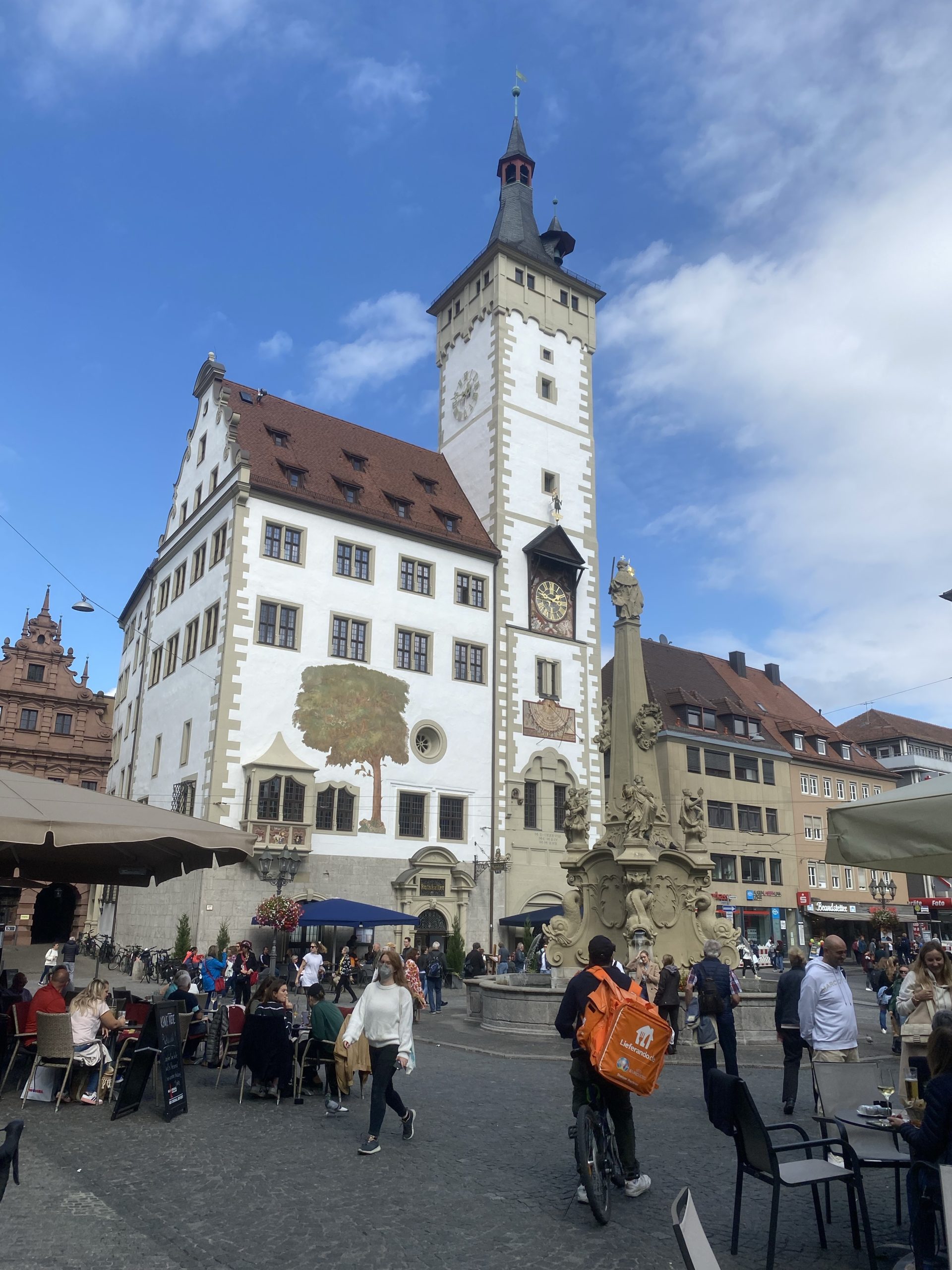 Rathaus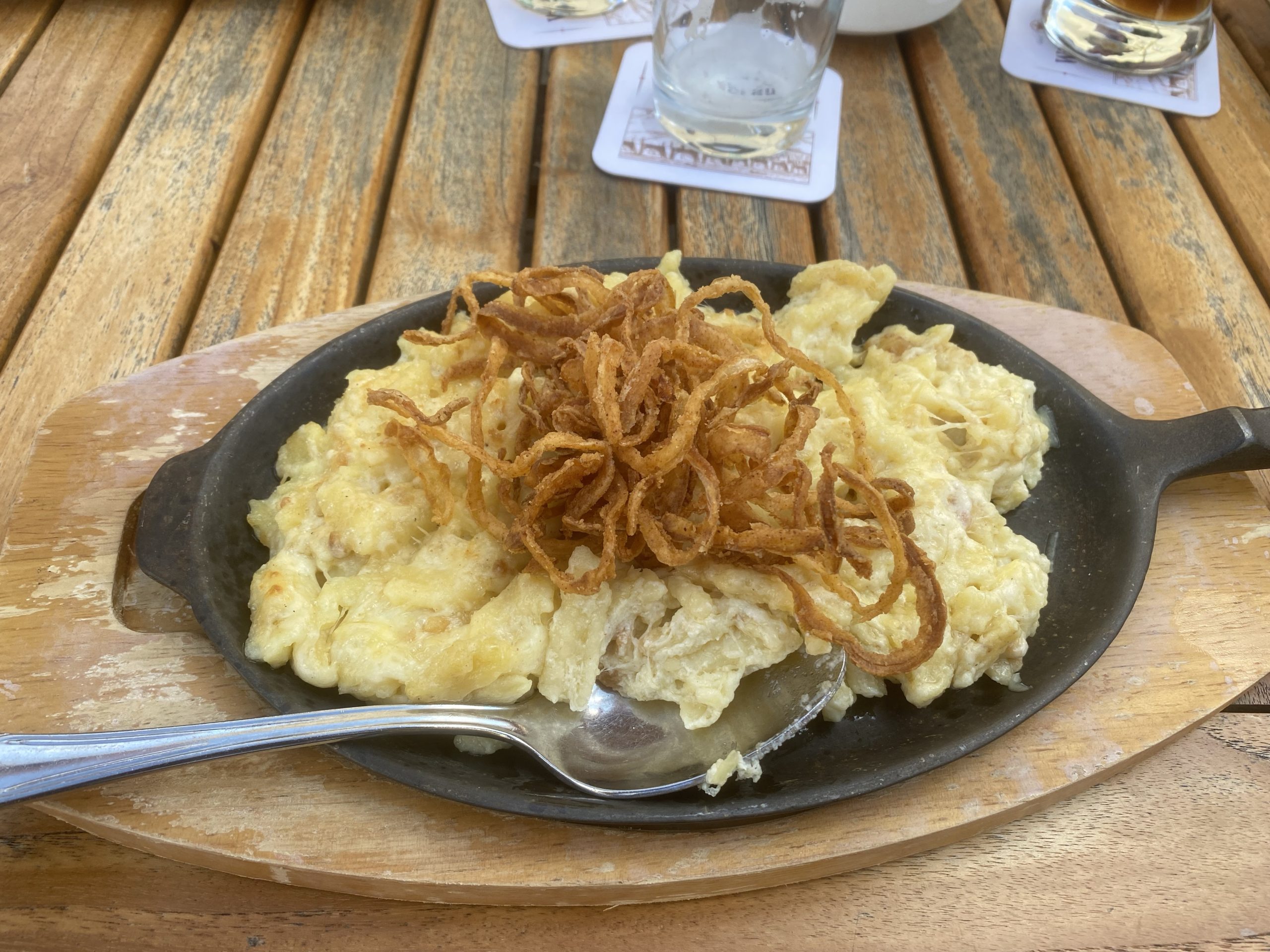 Käsespätzle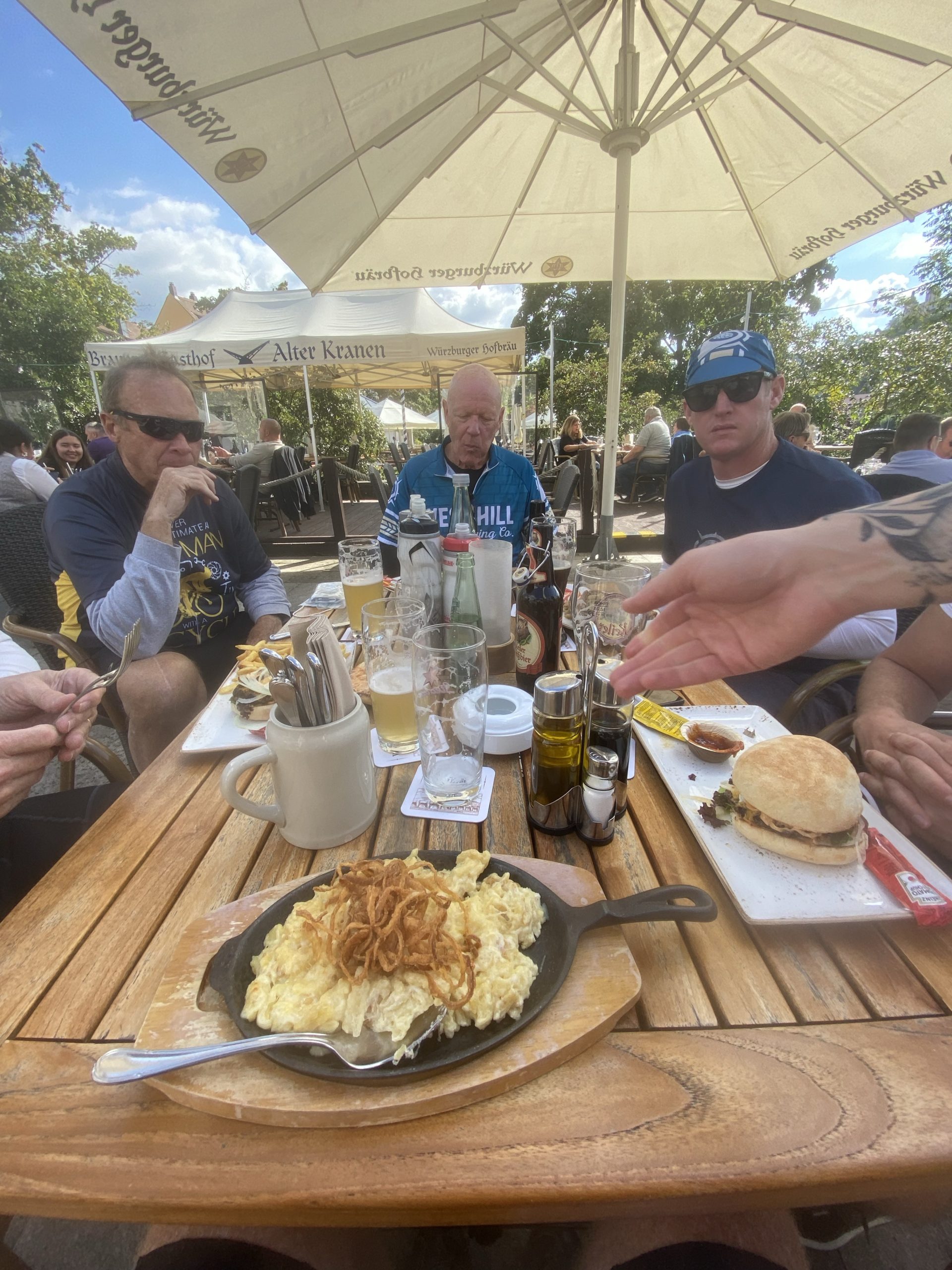 Nice spot for lunch!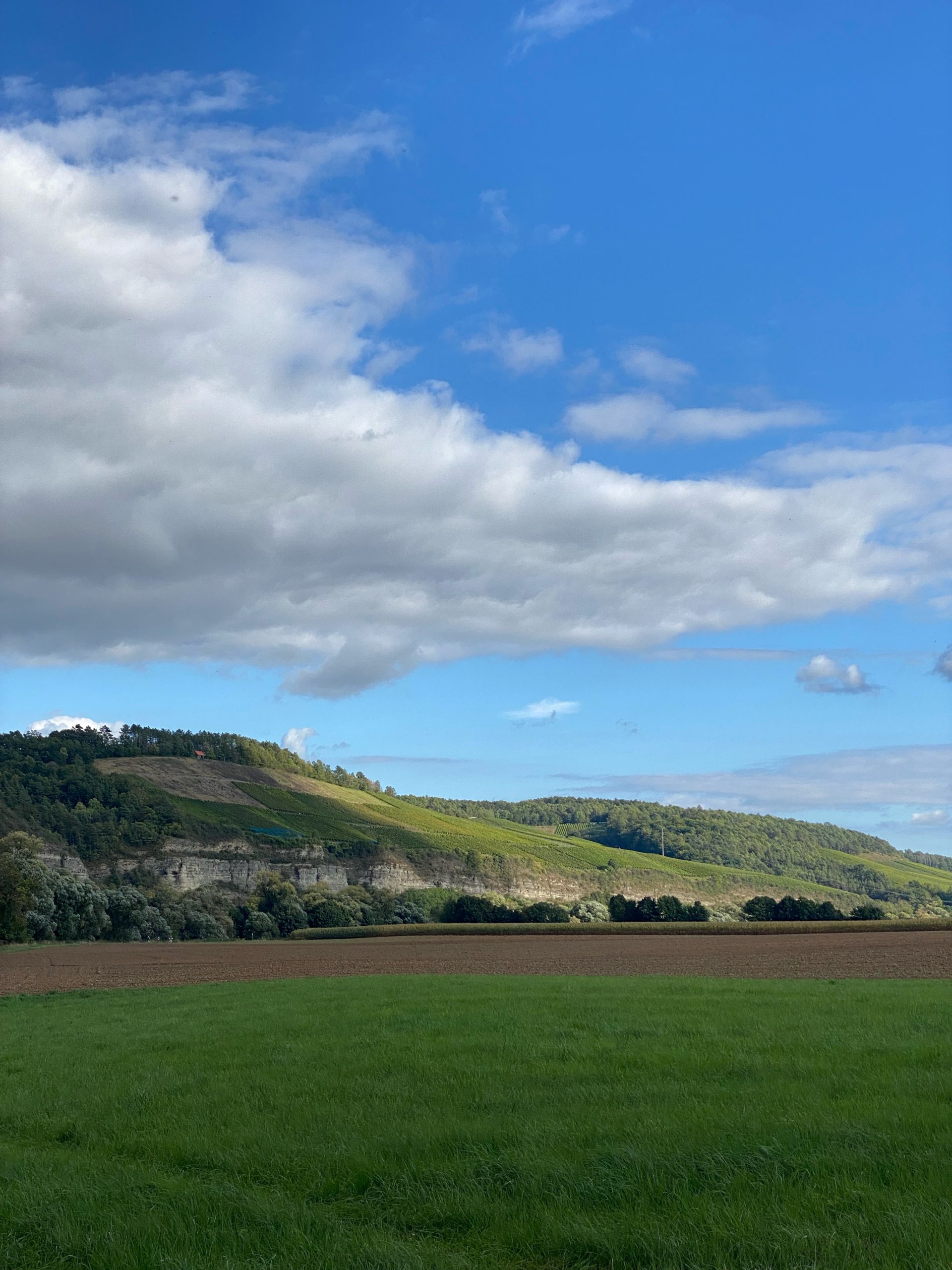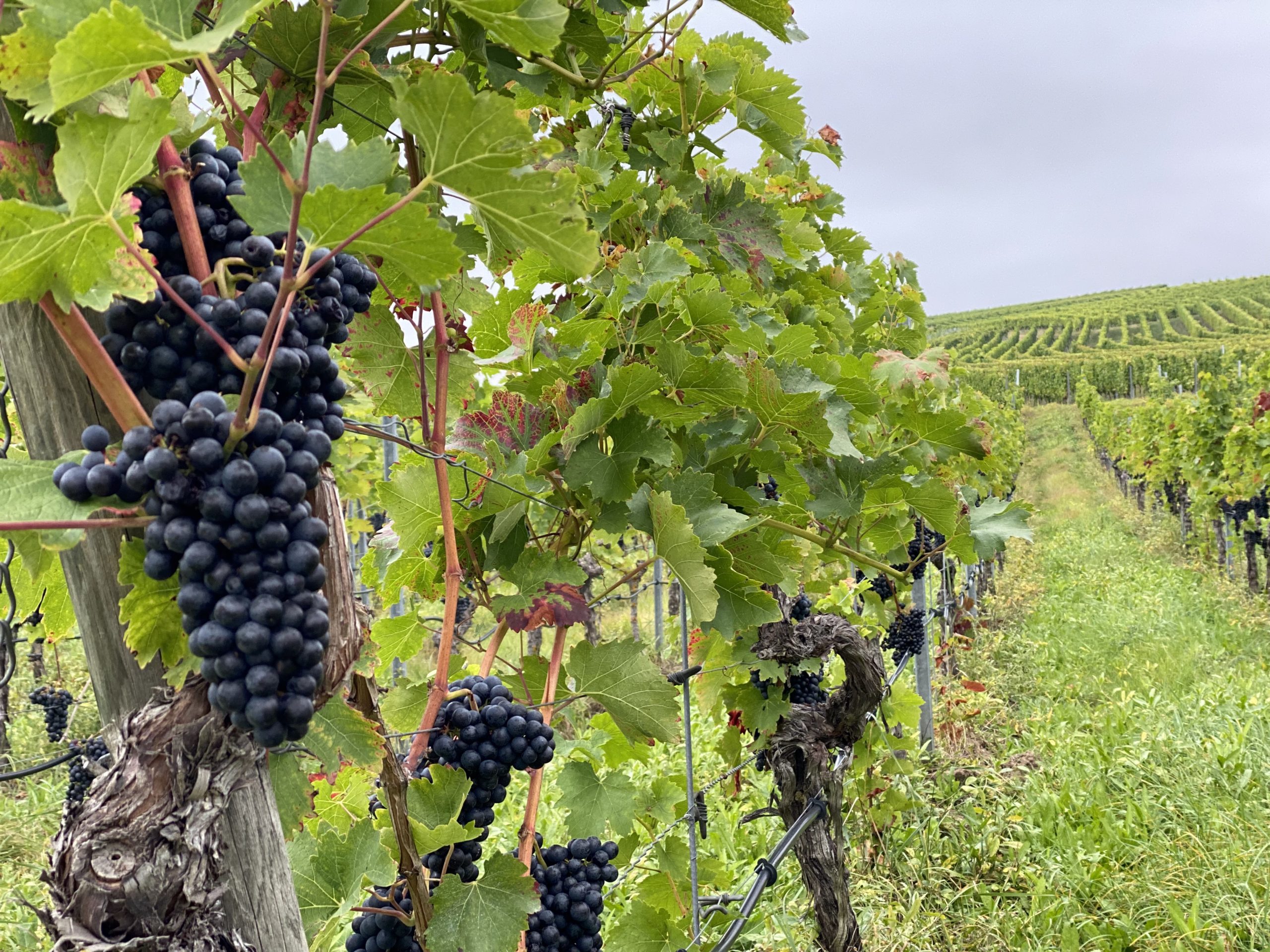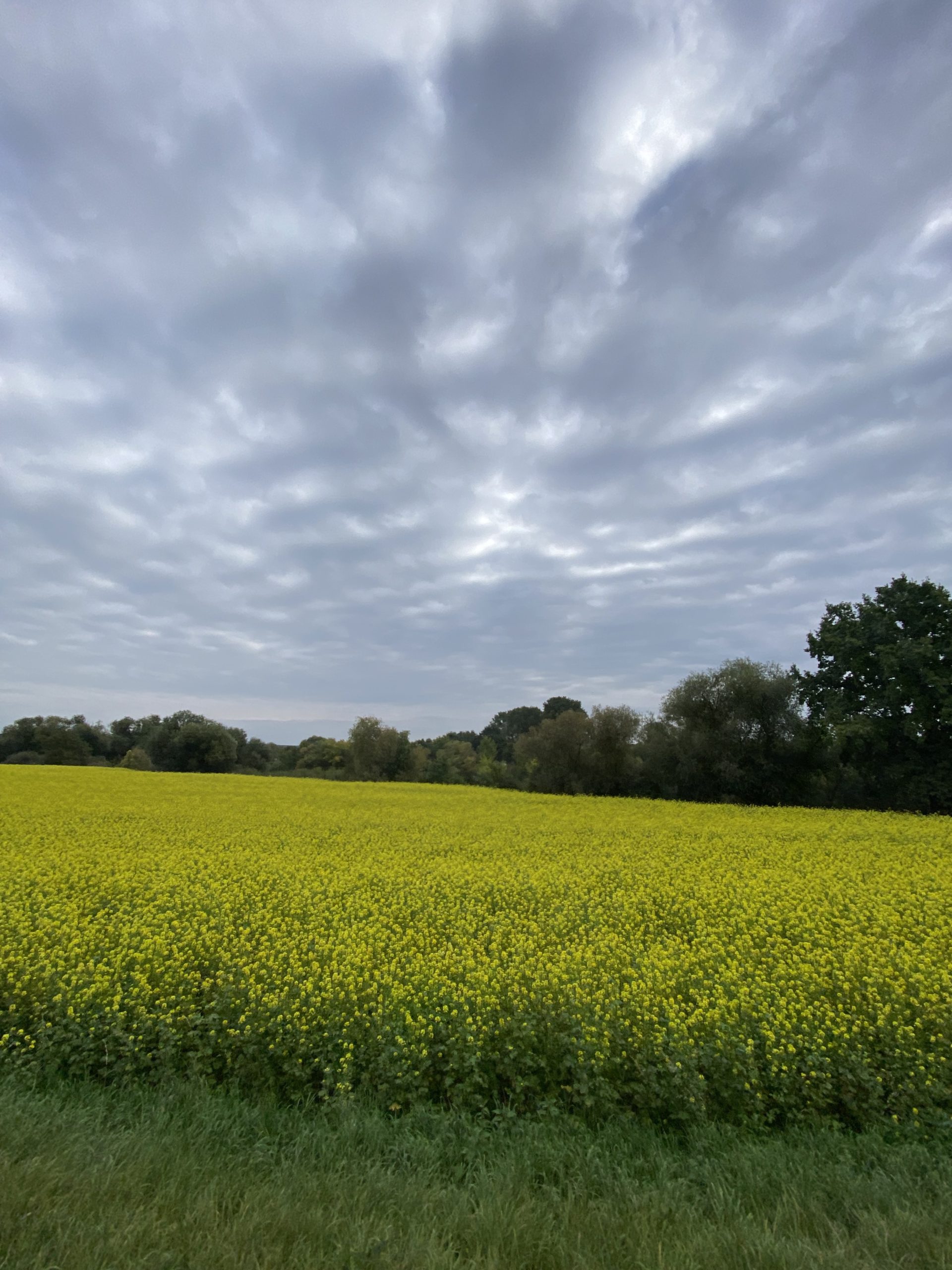 Gorgeous scenes!
We made it to Karlstadt right on time! We got to our rooms and got cleaned up then went to dinner! After a great day we had a great dinner to match!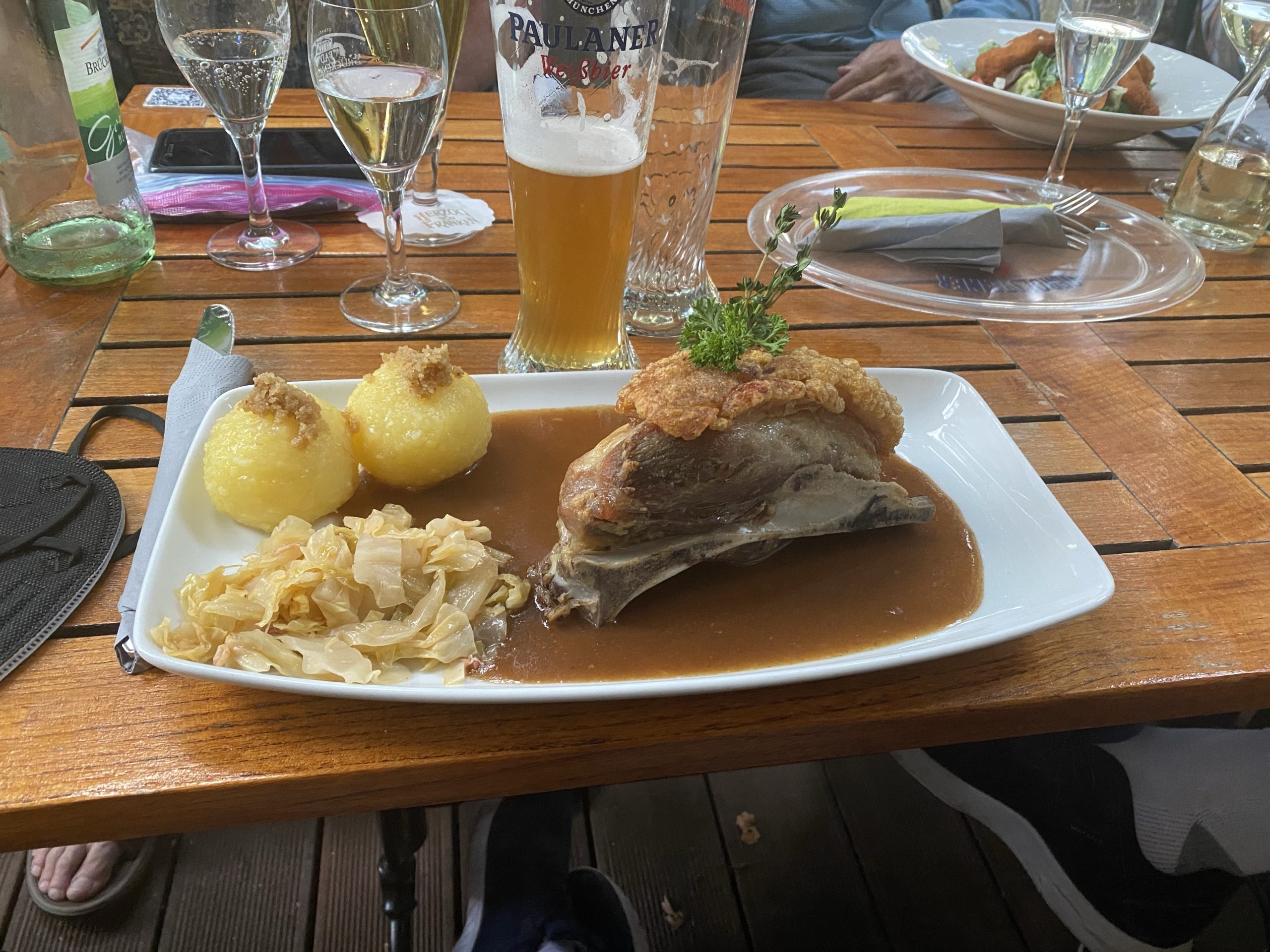 Tomorrow, a long ride…. 72 miles give or take…. and a Wine Festival in Miltenberg!