Today was a short day… 30 miles from Miltenberg to Aschaffenburg. The day started out nice…. clear and 57° with some fog down by the river. We were supposed to get rain by about 2 pm.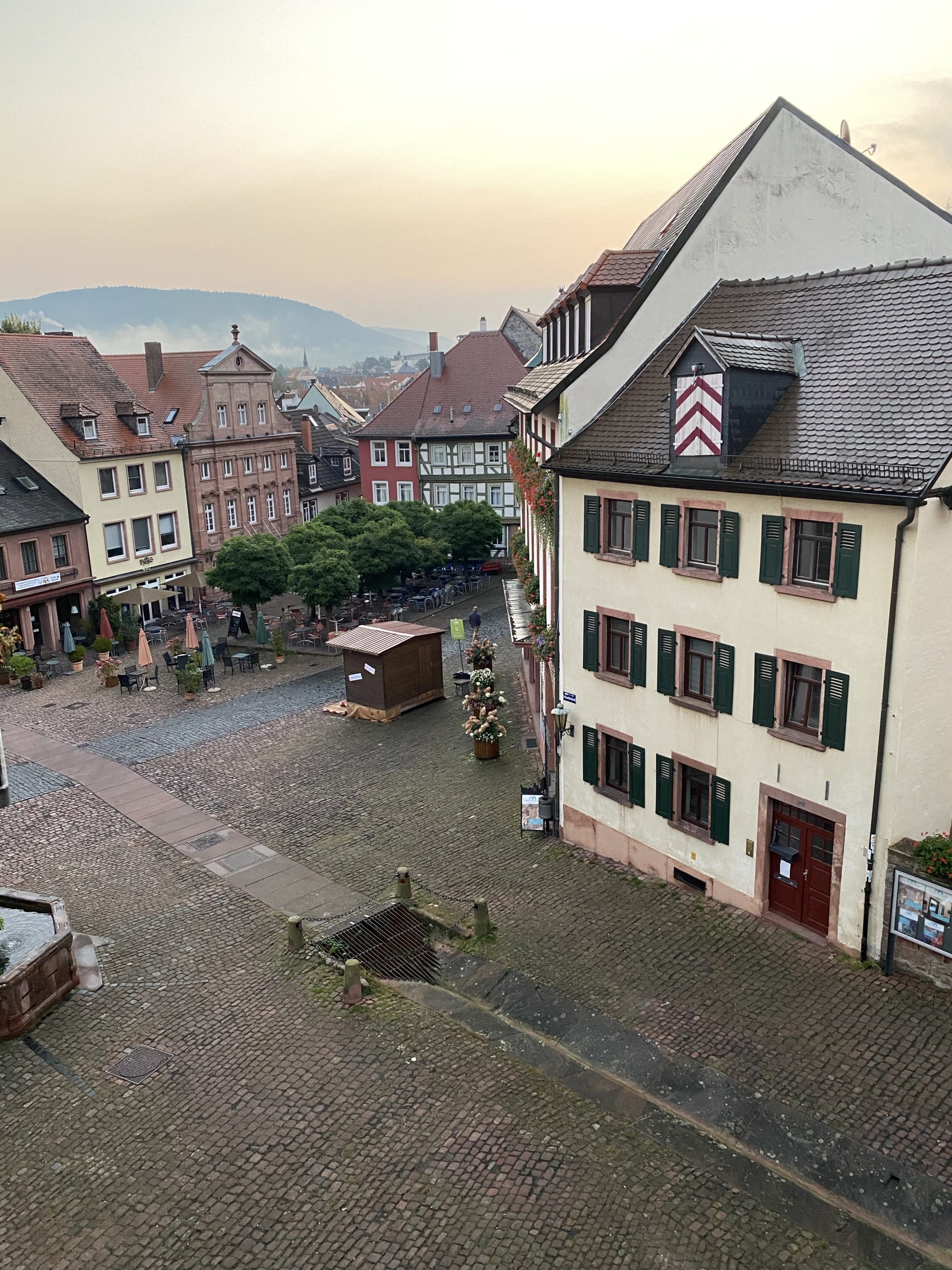 So we decided to hit it and beat the rain. The day started out beautifully!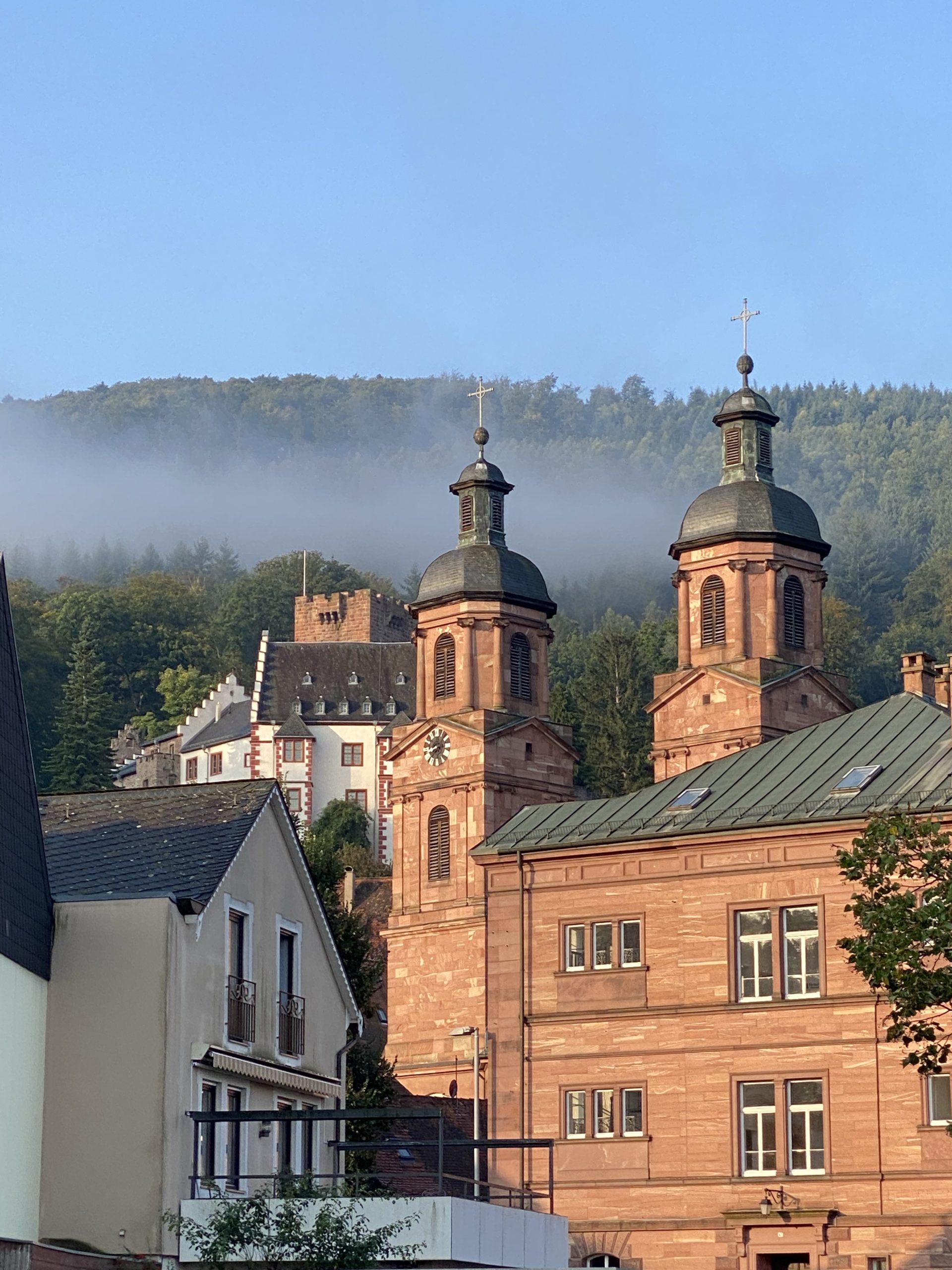 The Church….
morning view from the road….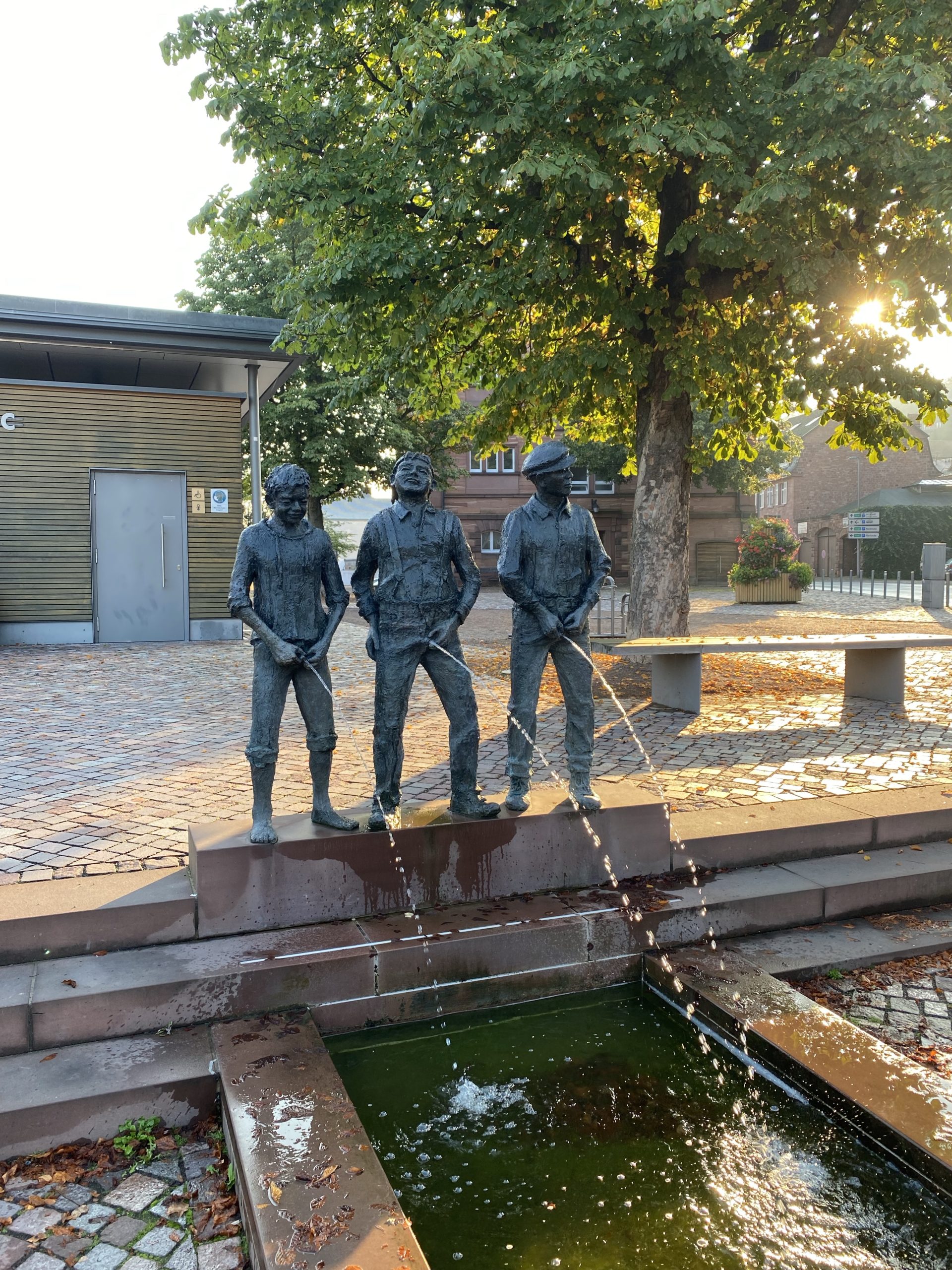 And I saw these guys as we were heading out…..
Just before we headed out we needed our traditional picture…..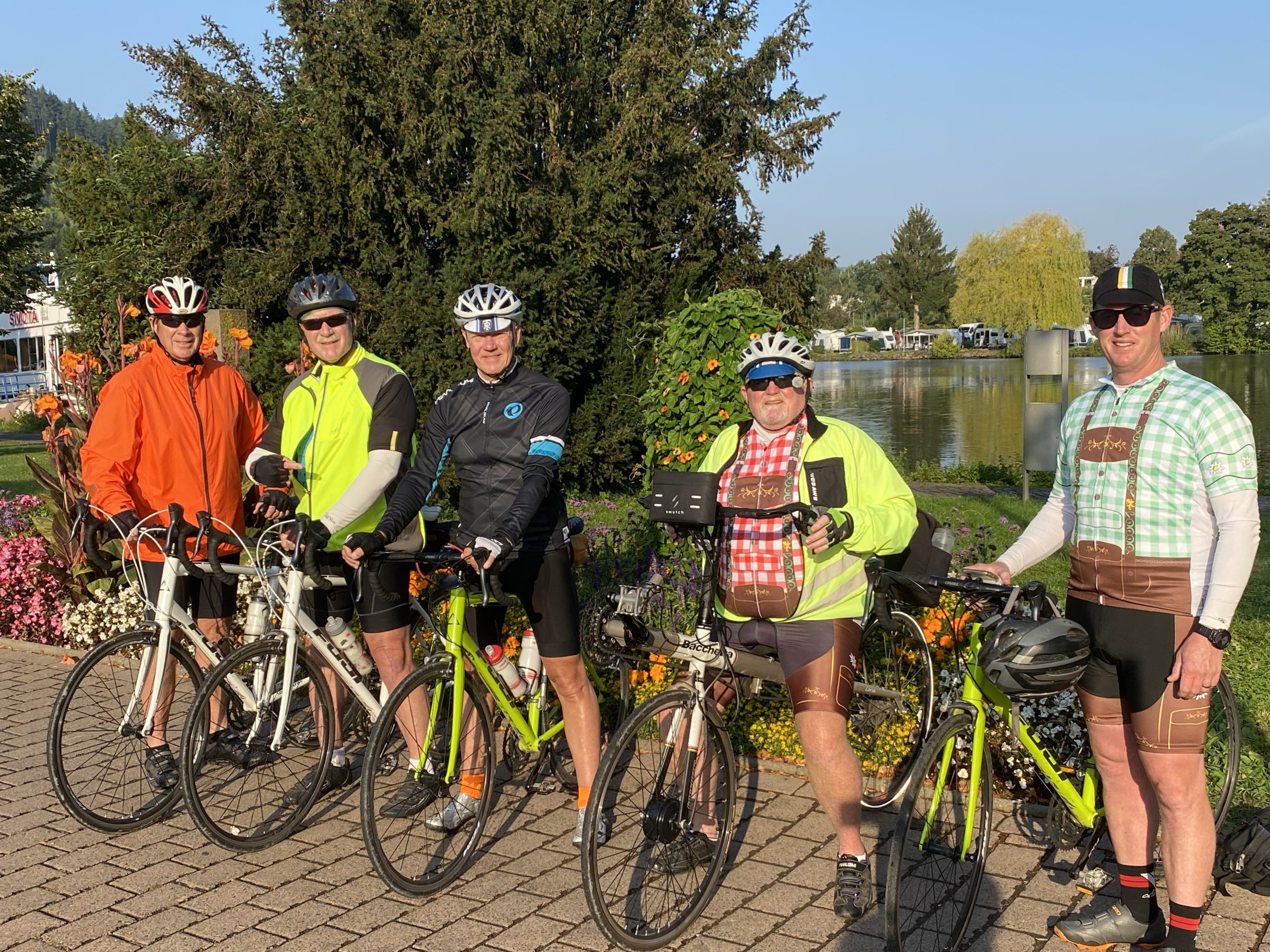 The ride today was VERY pleasant…. 28 miles no rain and a slight tail wind. So it gave us a chance to stop for coffee and pastries as well as at a Bier Bar just off the trail.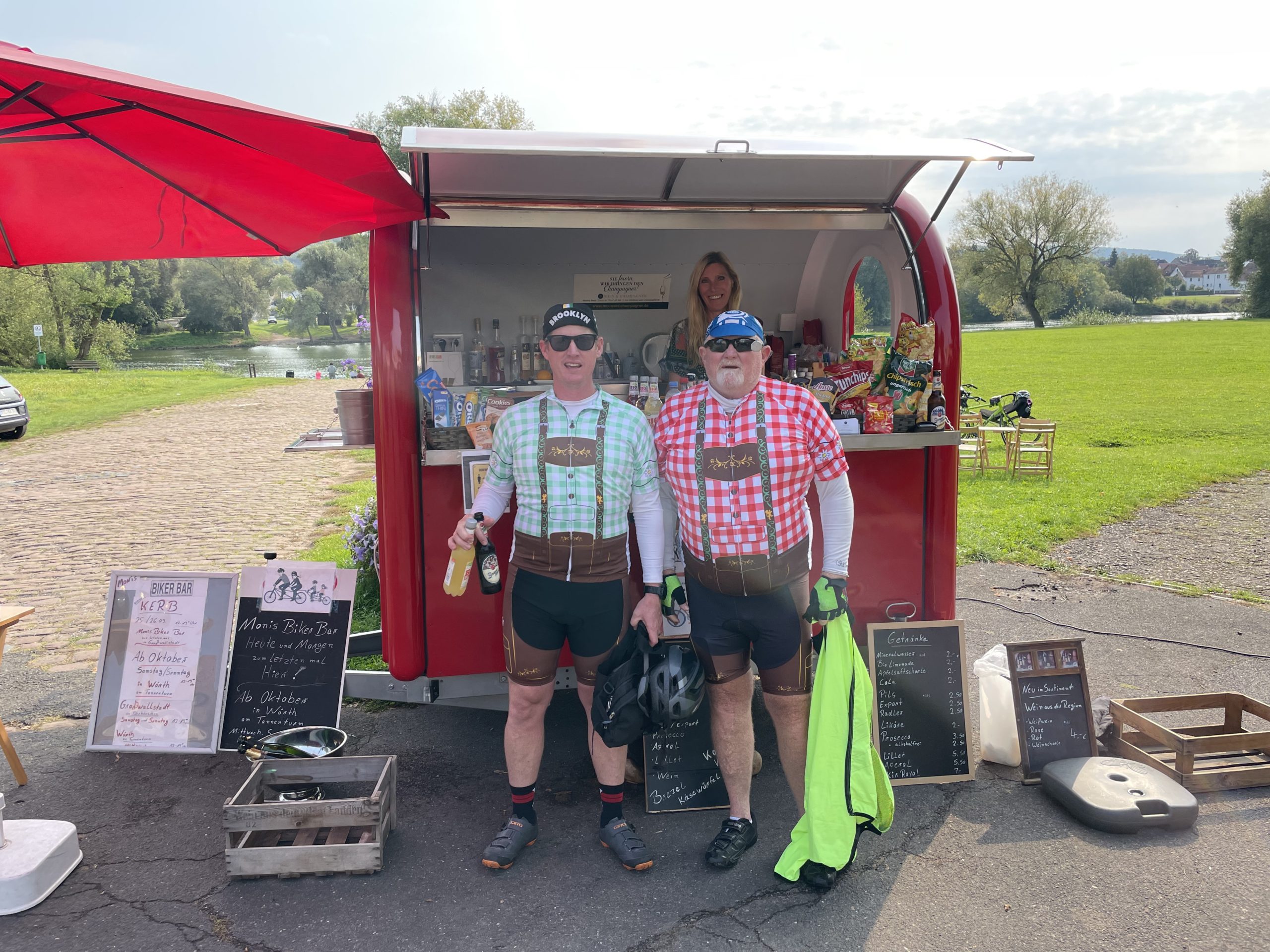 We were also lucky to get a chair and table to enjoy a Bier at… and take some pictures!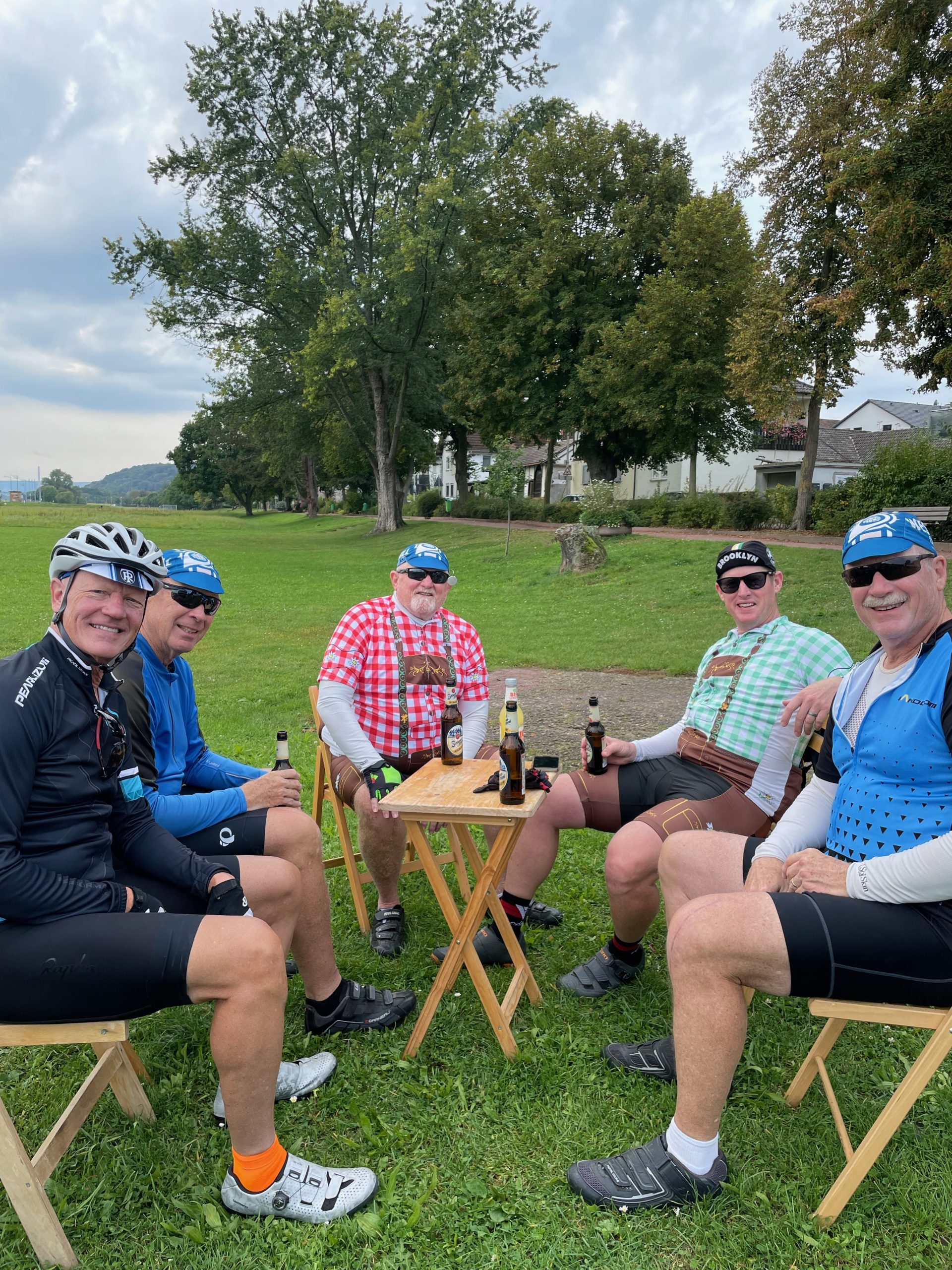 Next stop for us was at our overnight stop of Aschaffenburg. We got cleaned up and started at the hotel bar with a bier waiting for all to gather. And when we did, we headed to the Water Castle Mespelbrunn (Wasserschloss Mespelbrunn).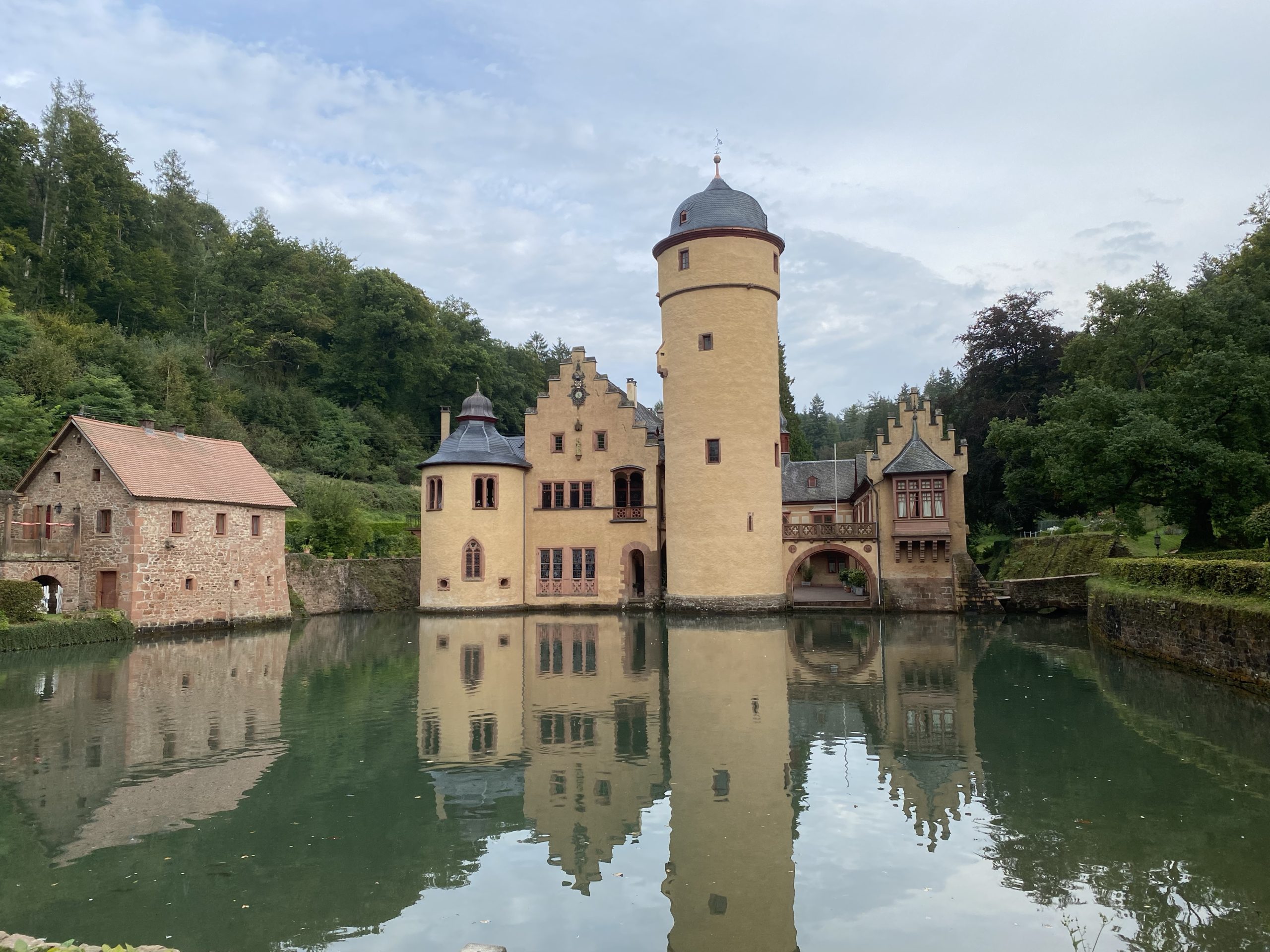 This is the classic view of the Castle….but here are others.
Nice clock on one of the Castle walls…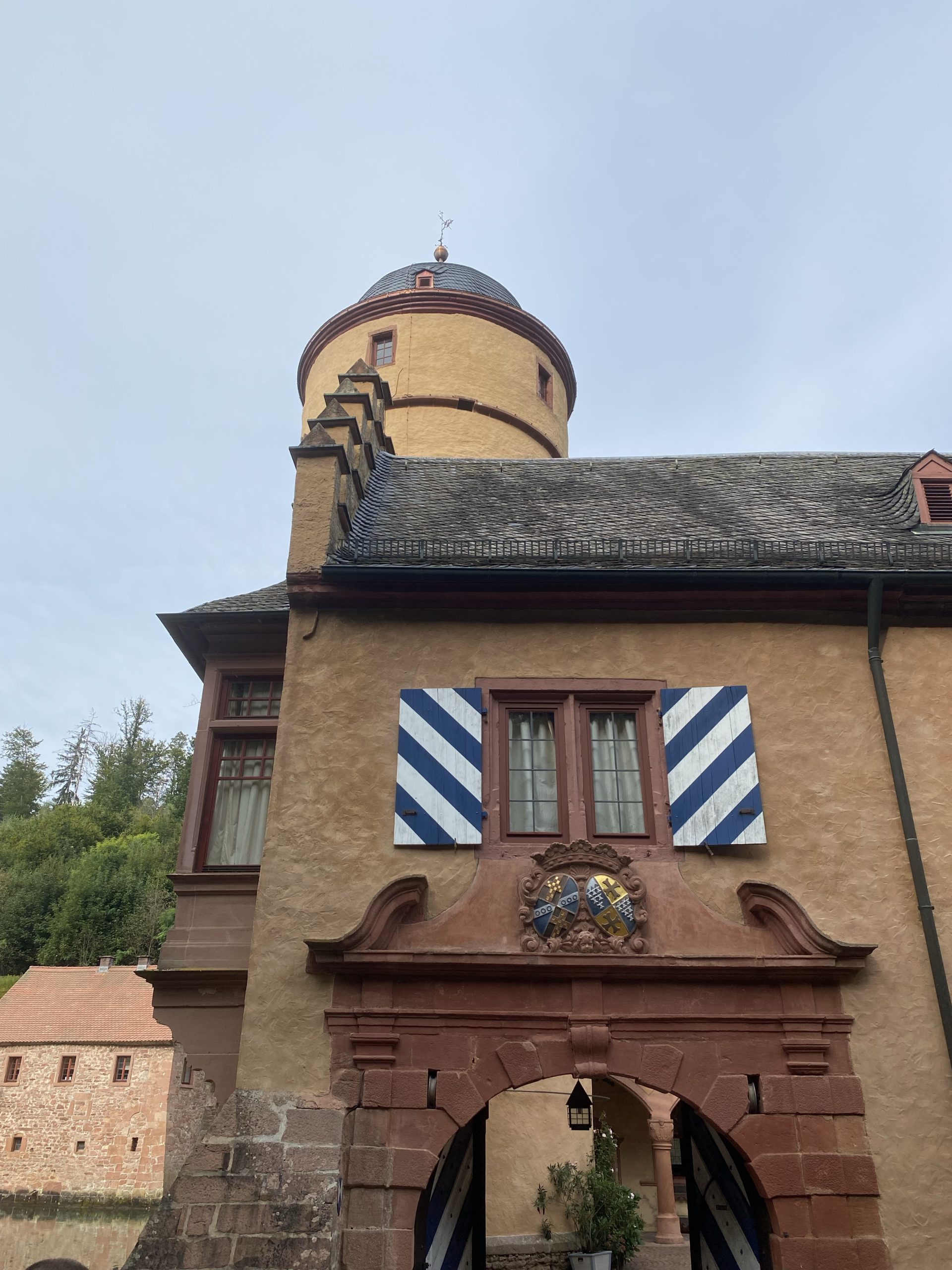 The entrance to the Castle…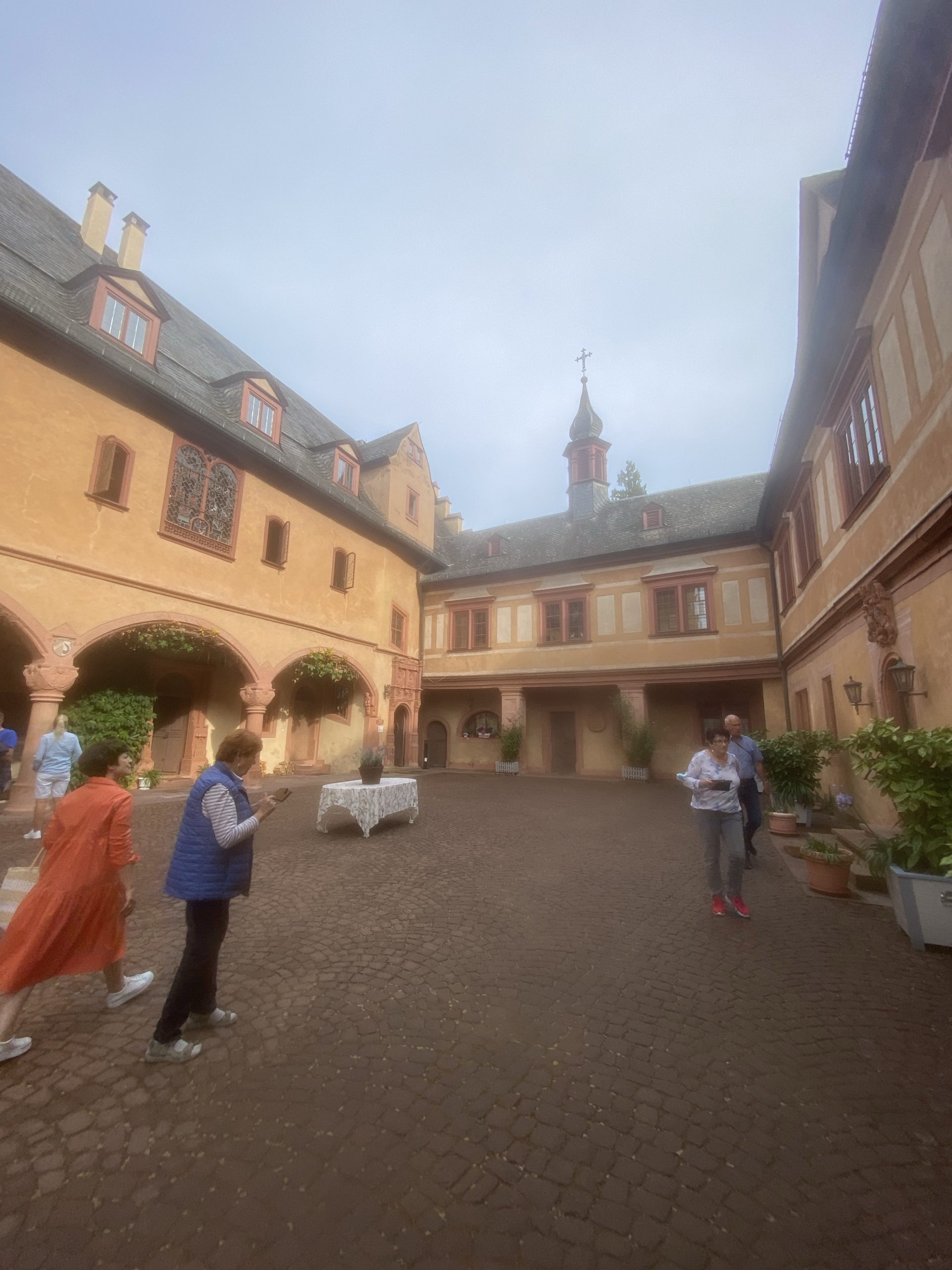 Courtyard….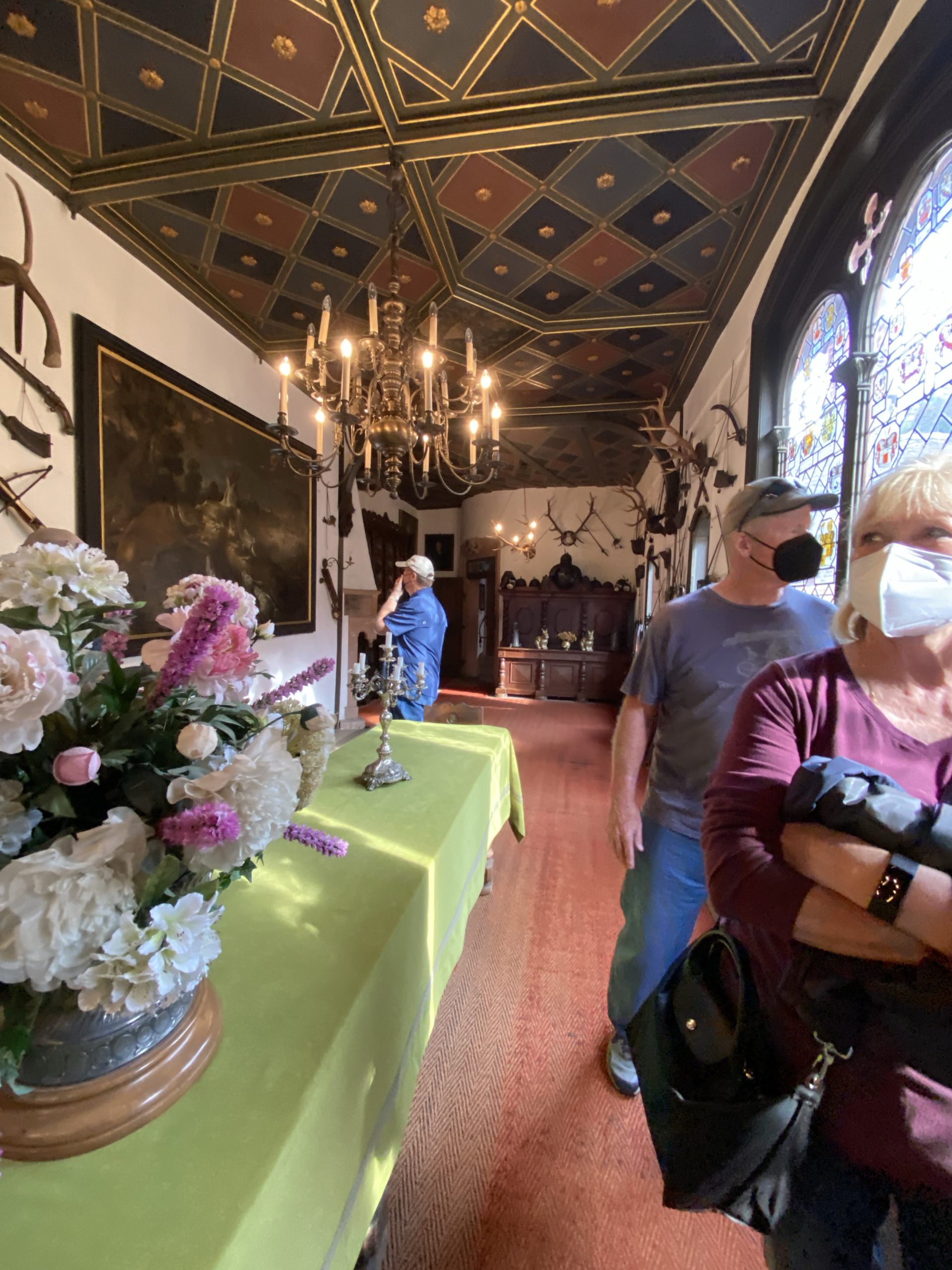 Inside the Castle….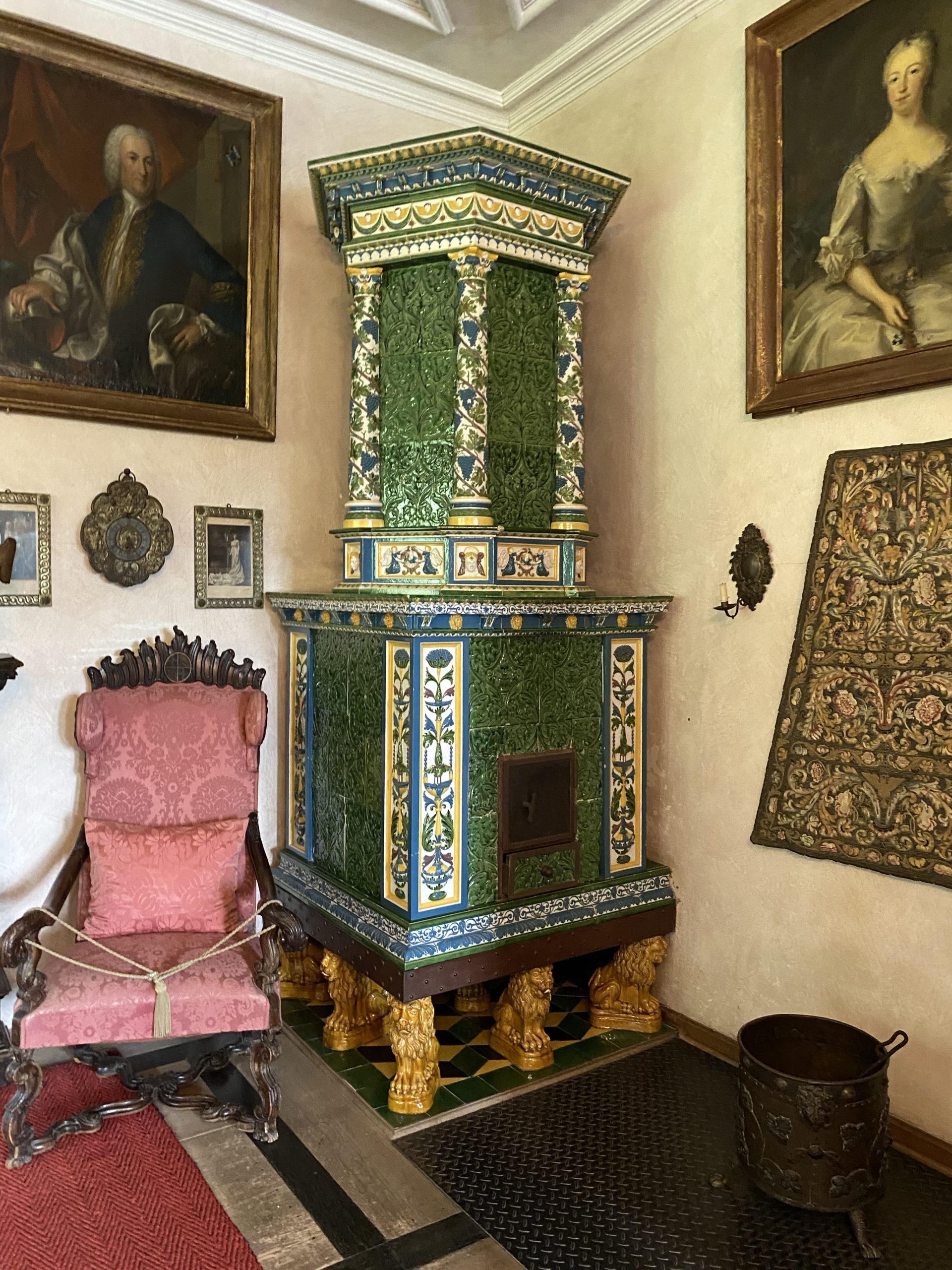 Oven to heat the room…. porcelain!
A view from inside the Castle…
We came back to the Hotel and had another bier before going to dinner! Der Bier Sepp was the restaurant we chose. And we enjoyed the thing many of us had been looking for… Jägerschnitzel!!! It was delicious! And for dessert we had Apfel Strudel!! But they gave us 2 pieces each since they over planned…. here's a picture with 1 1/2 pieces.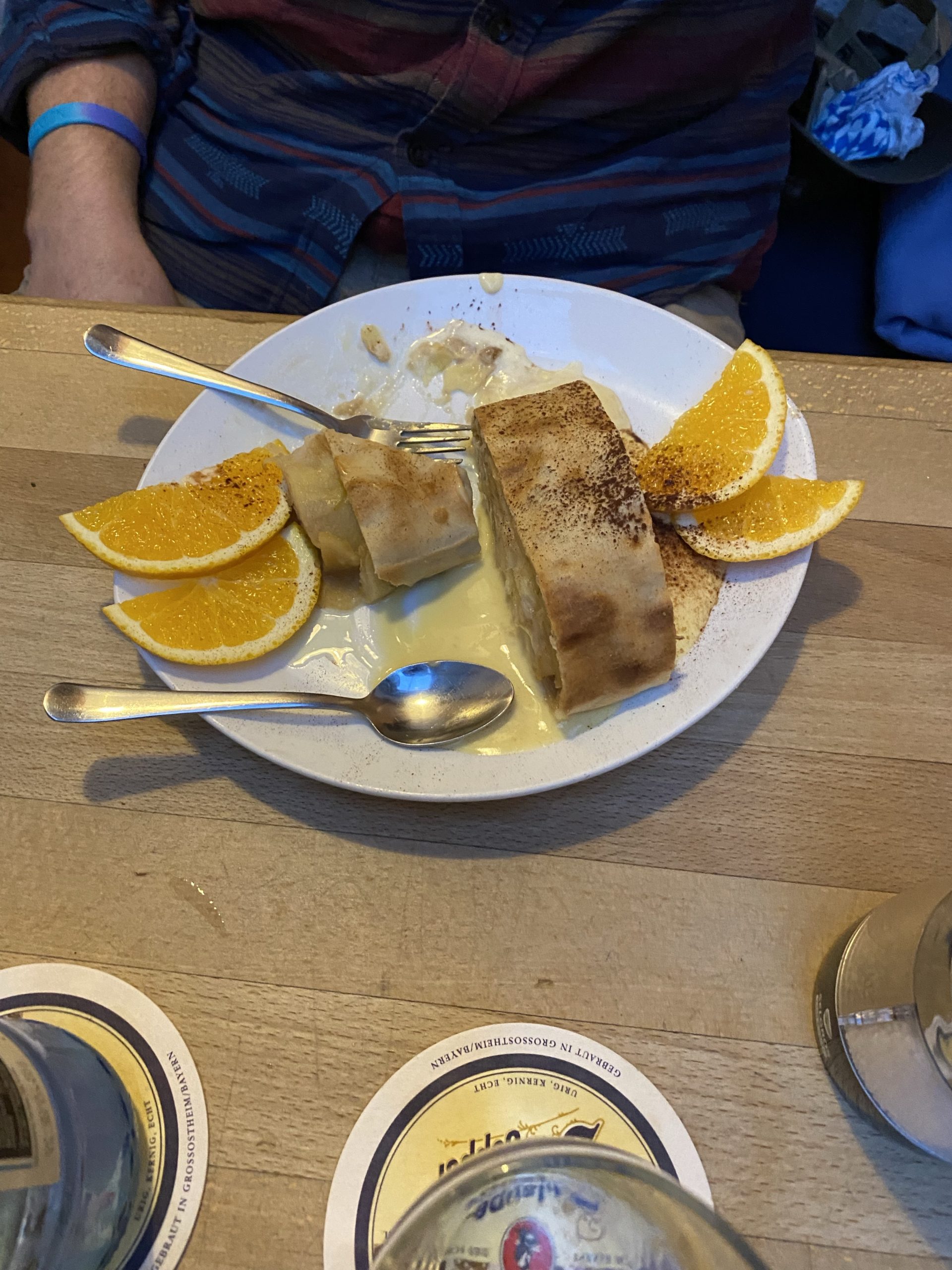 Definitely one of the best meals ever! And for 6 people only €127.60!!!
And to close out the night, here's a nice evening shot!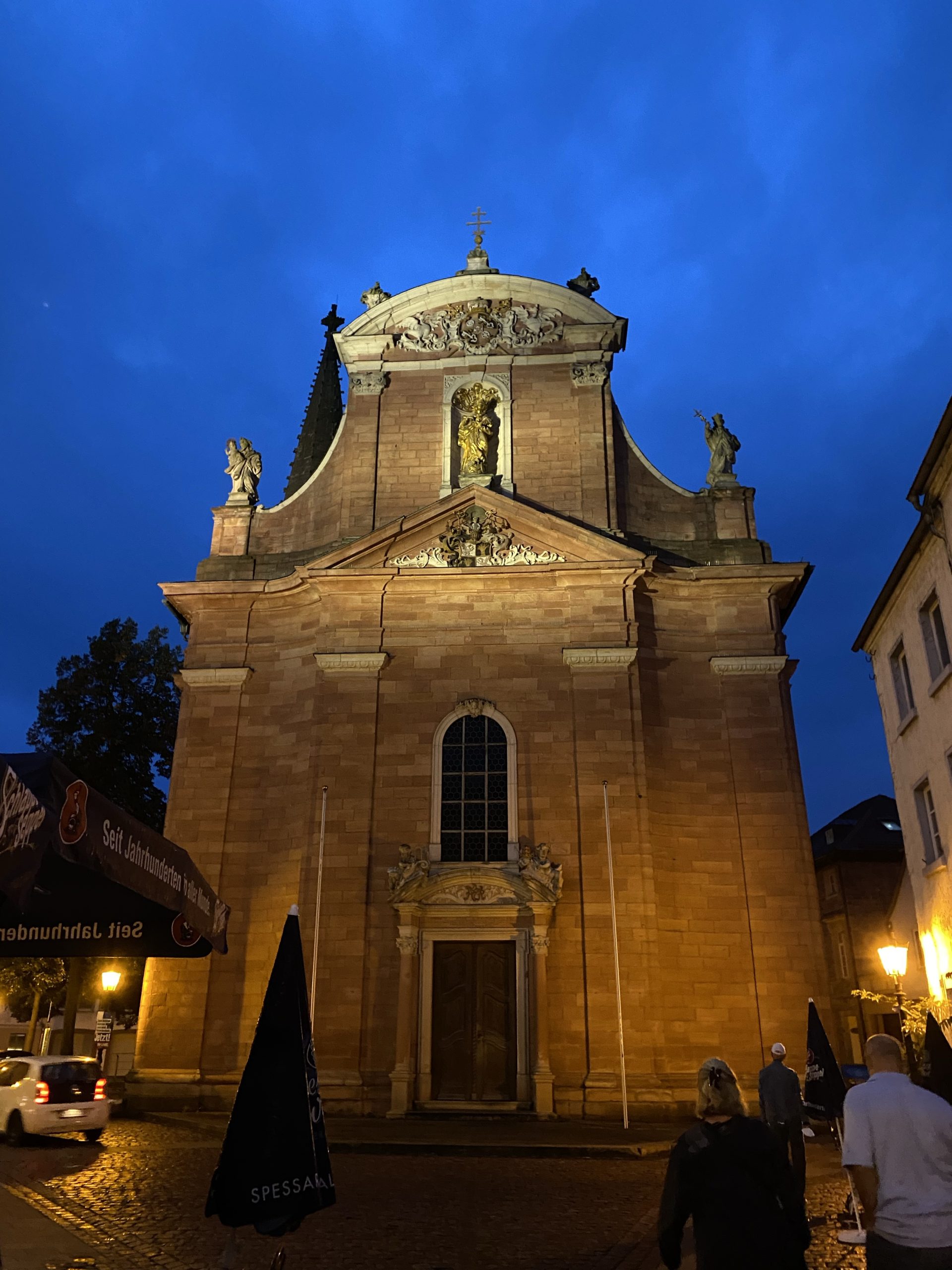 Tomorrow is a 42 mile day back to Hattersheim!!!