The last day!!! And ready to go! It is supposed to be a bit shorter but you never know. And you never know about the weather either! It was a little breezy so at least for me a windbreaker was in order.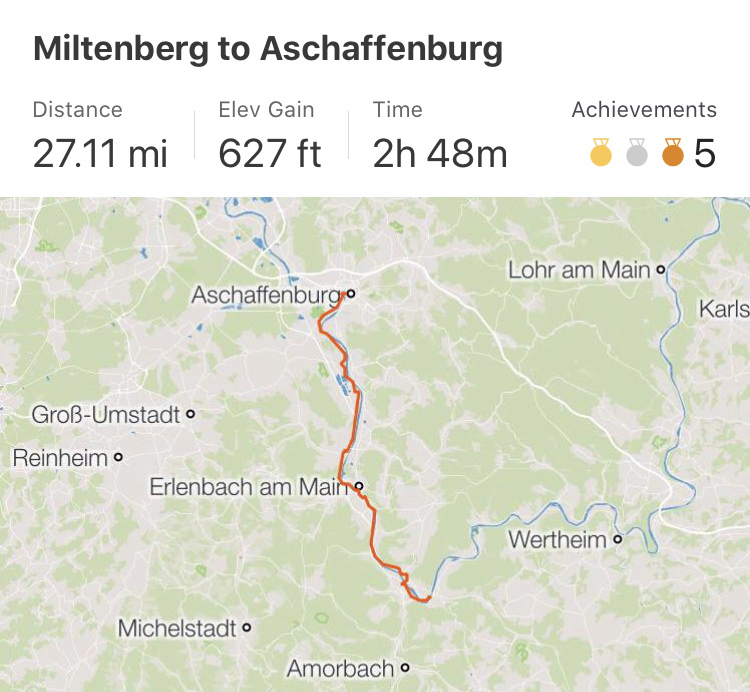 The ride was nice, on the west side of the Spessart Mountains and Forest. The only bad thing was the stiff breeze out of the west. It really didn't affect the riding much but it did chill you down a bit.
Miltenberg was a beautiful old city and it was a fun time for us with the Wine Fest but we were all able to ride without problems!!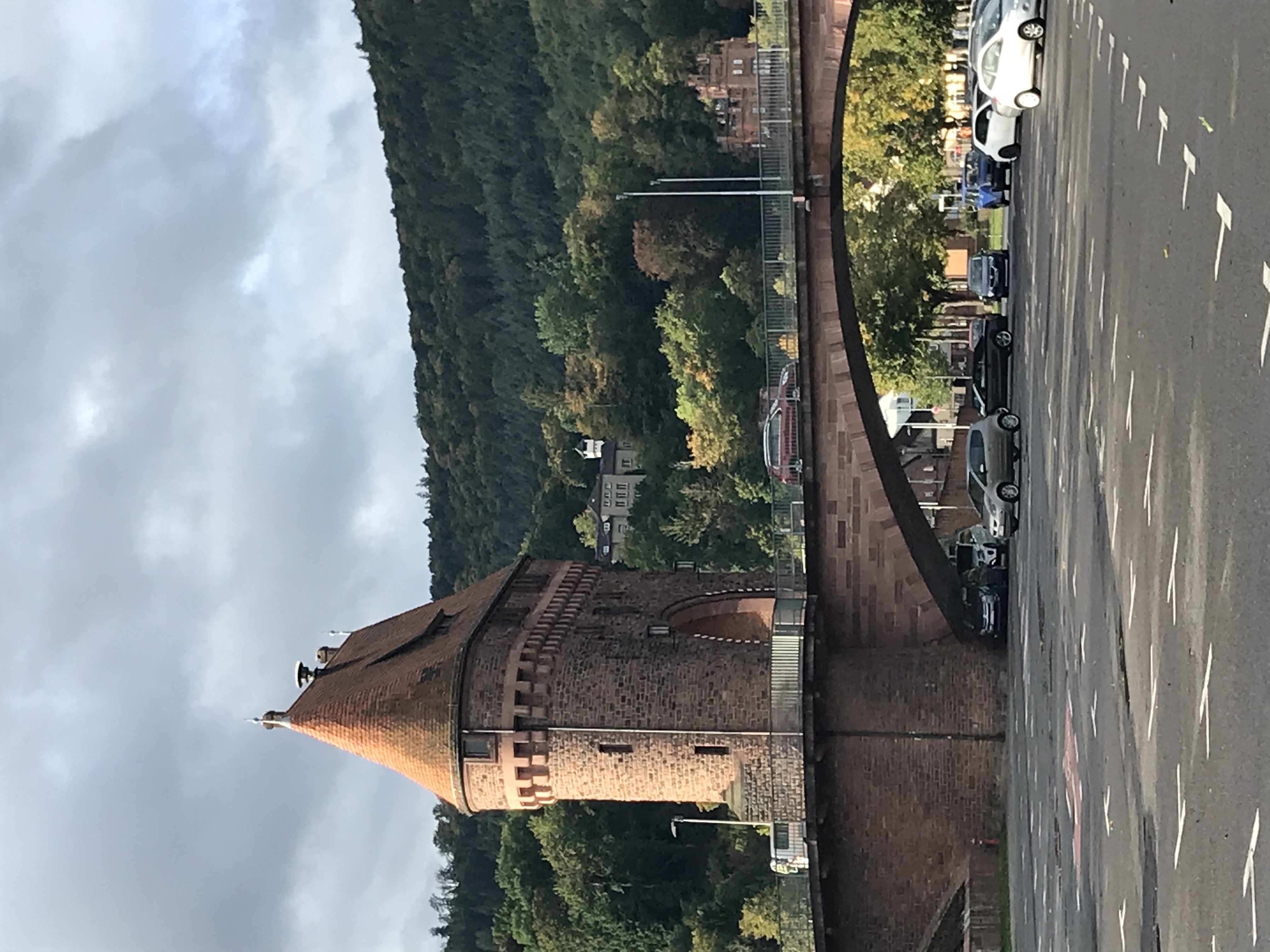 This is the old bridge in Miltenberg and as you leave town you can see up on the hillsides a castle and homes.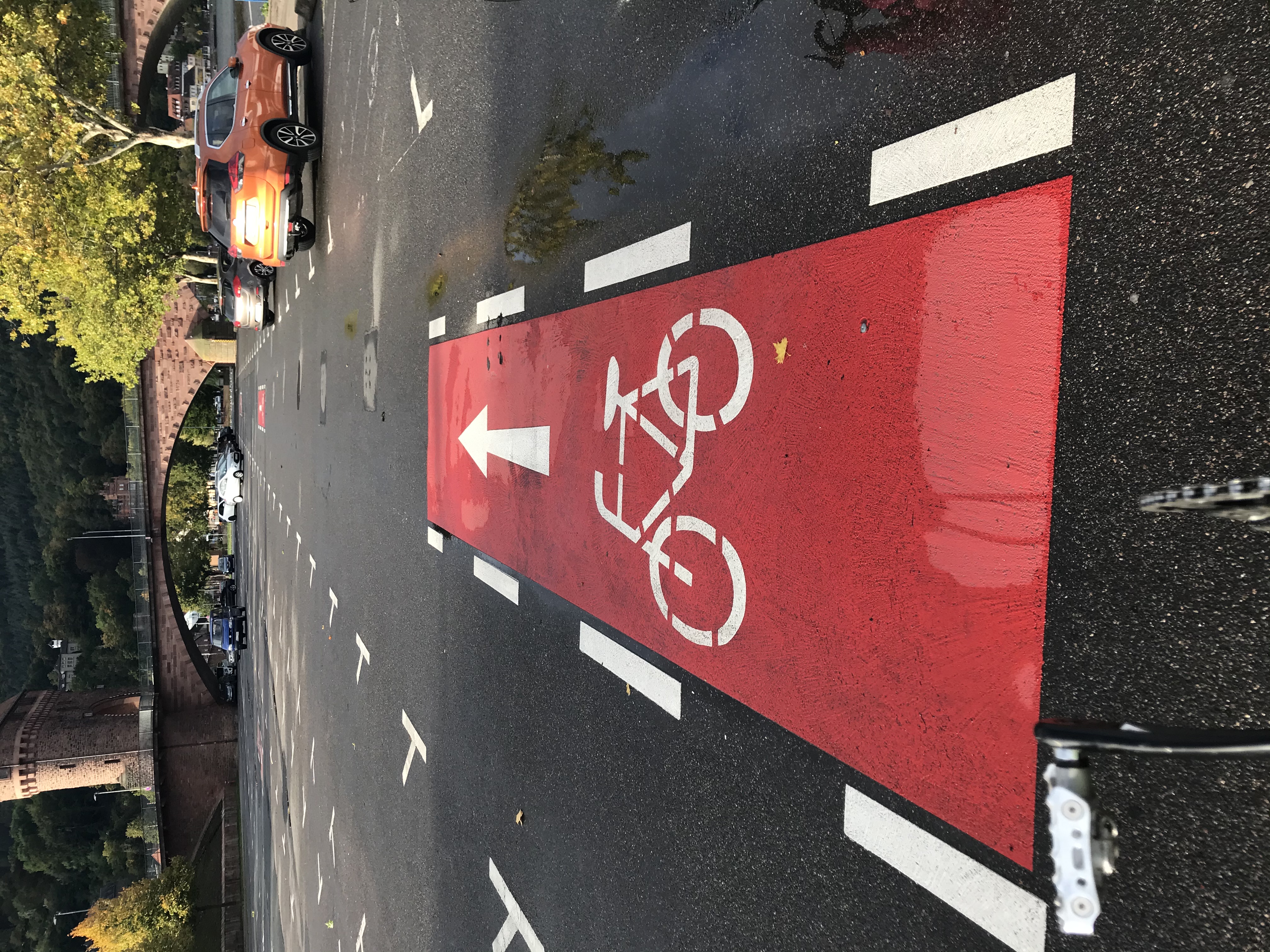 It's a little difficult to miss the directional signs when they look like this but trust me, it can be done!!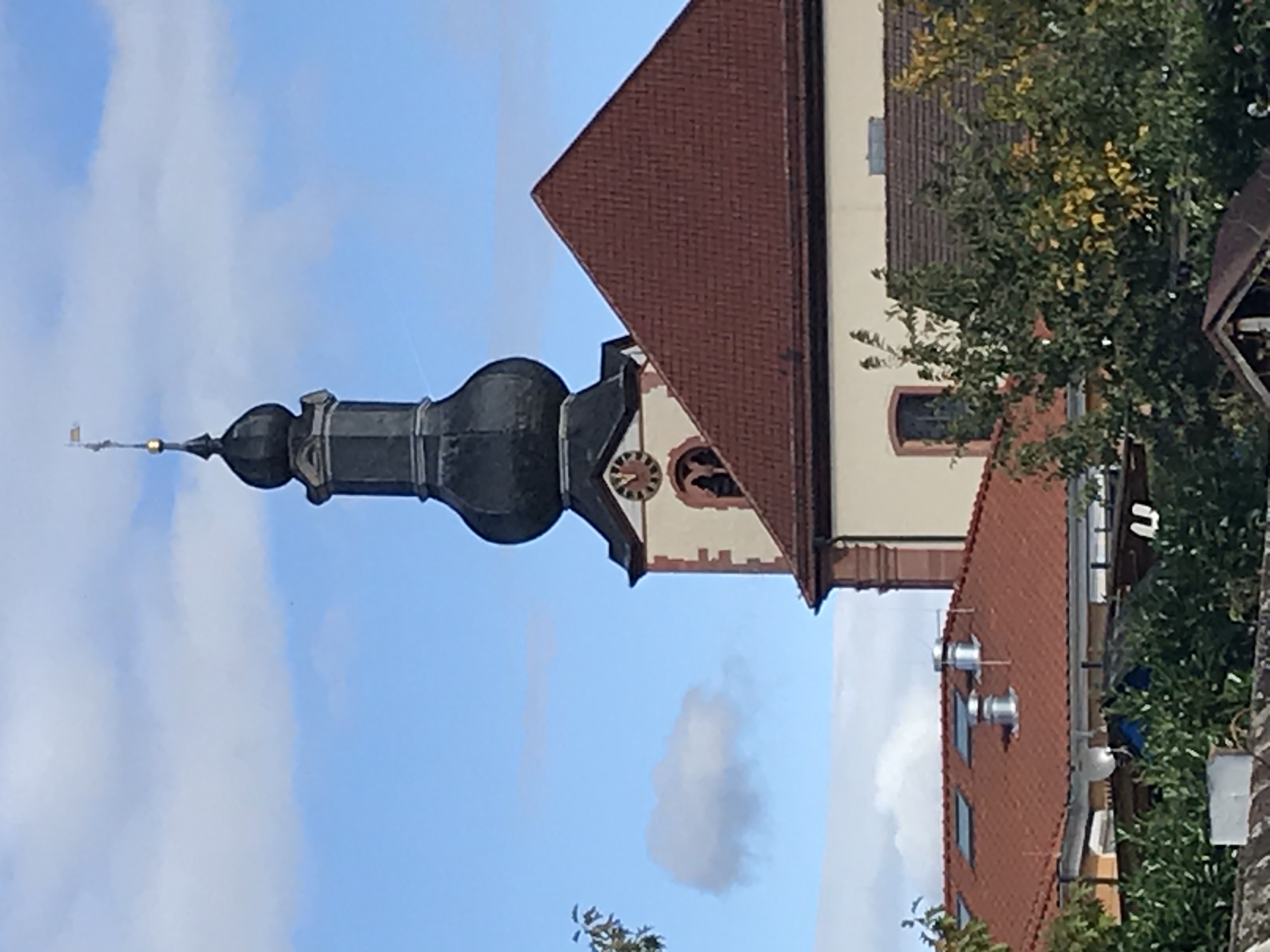 We rolled through a little town at the halfway point for a stop. Großwallstadt was a perfect place for a cup of coffee to warm up. And the patio of the coffee shop was open, sunny and sheltered from the wind!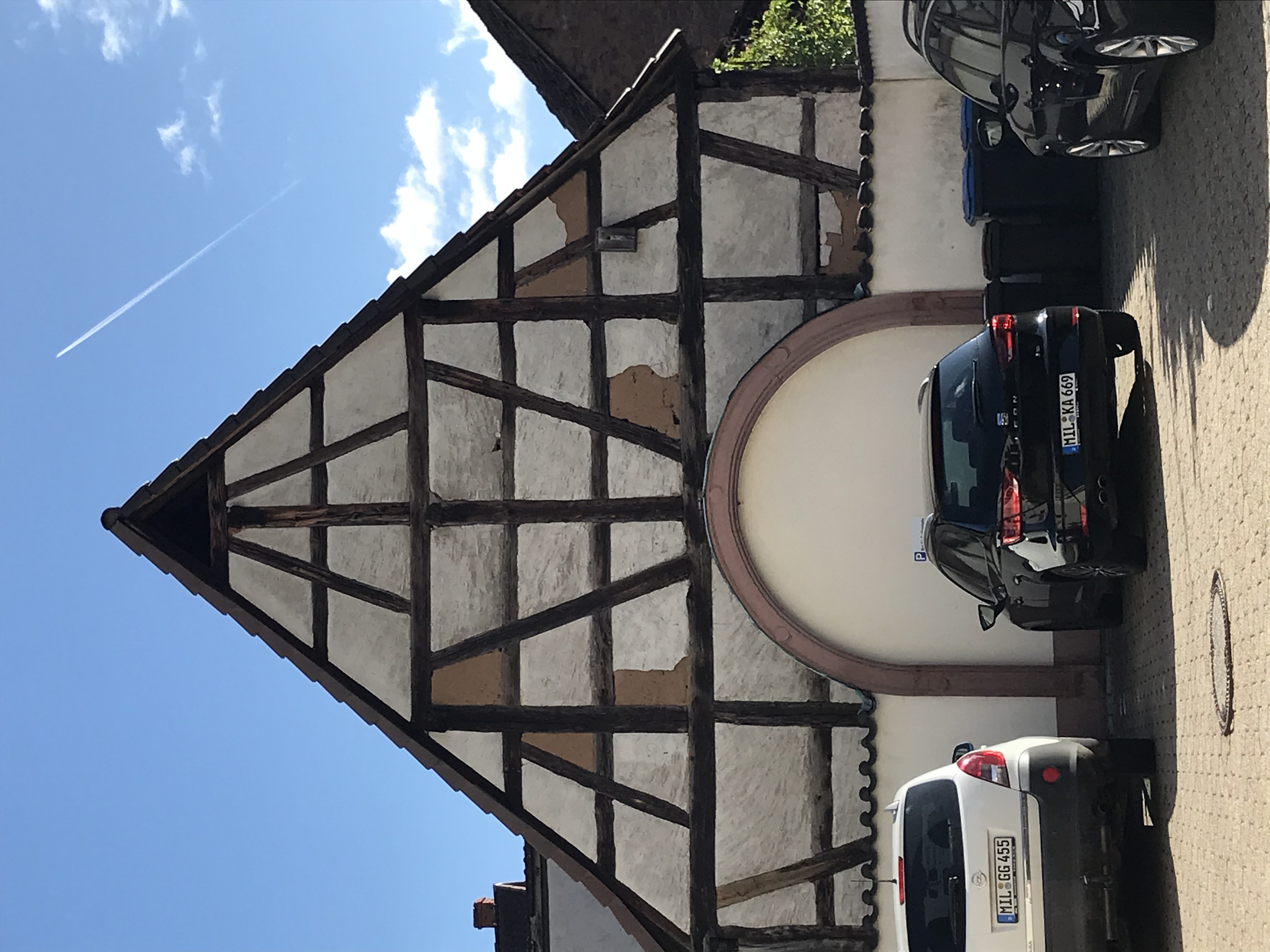 This Fachwerk barn made up the back wall of the patio! It had a lot of character.
Once we got to Aschaffenburg, we got the bikes ready to go back into storage for 6 months or so. All the stuff the gang put on their bikes had to come off…. bags, seat and pedals were the big thing. And after the bikes were finished and locked up for the night, we got cleaned up and headed for our Adventure for today. Another castle!!!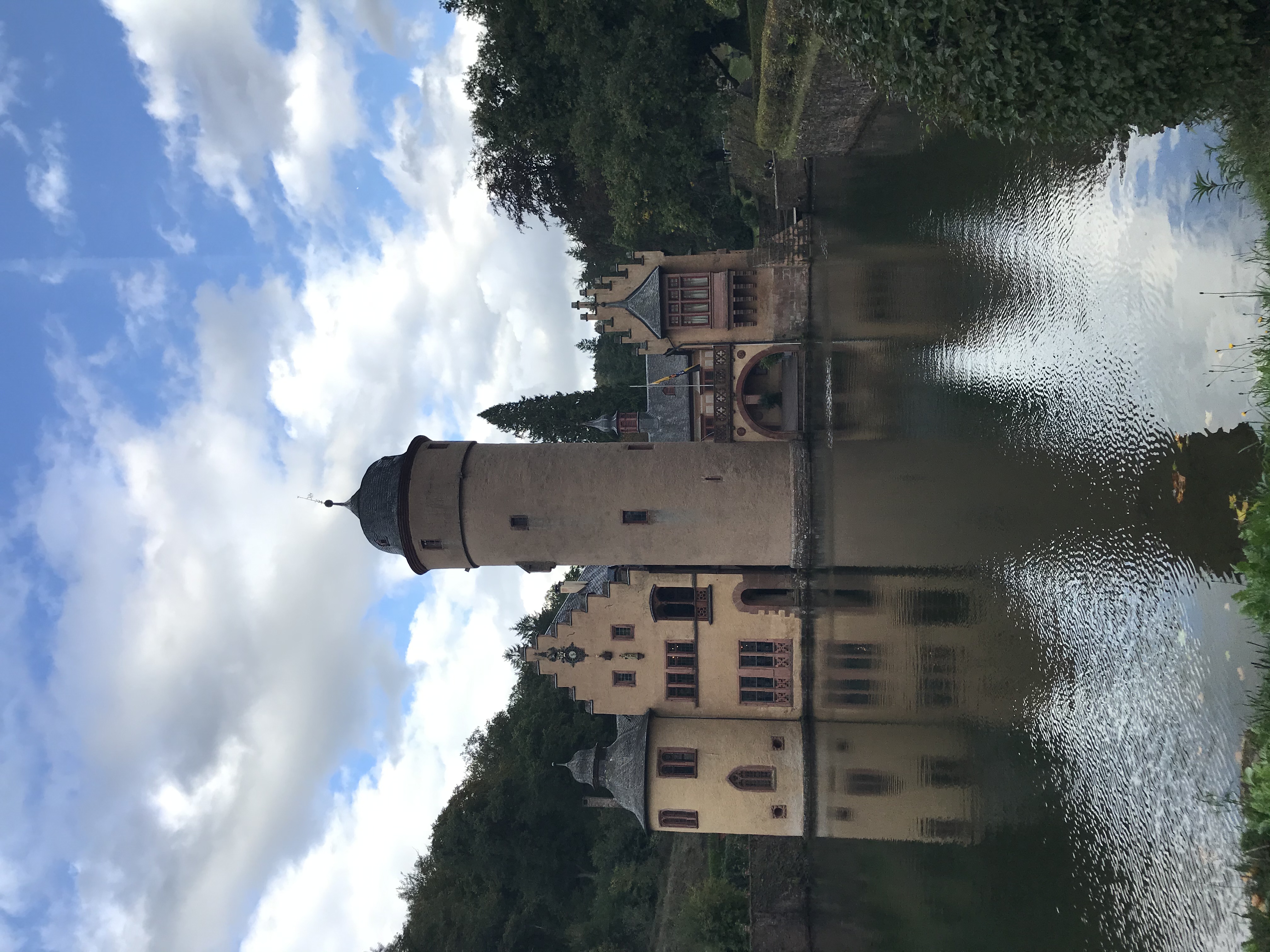 This is the Wasserschloß Mespelbrunn and it is still occupied by members of the family!!
This couple started the last major fortification here in 1564 and completed it in 1569. Here is more on the story of the castle and family if you are interested….https://en.m.wikipedia.org/wiki/Mespelbrunn_Castle
This tower, has a unique story…. at least by legend…. Apparently the Brothers Grimm visited this castle over the years and it is said that the tower was the inspiration of the Rapunzel story!!!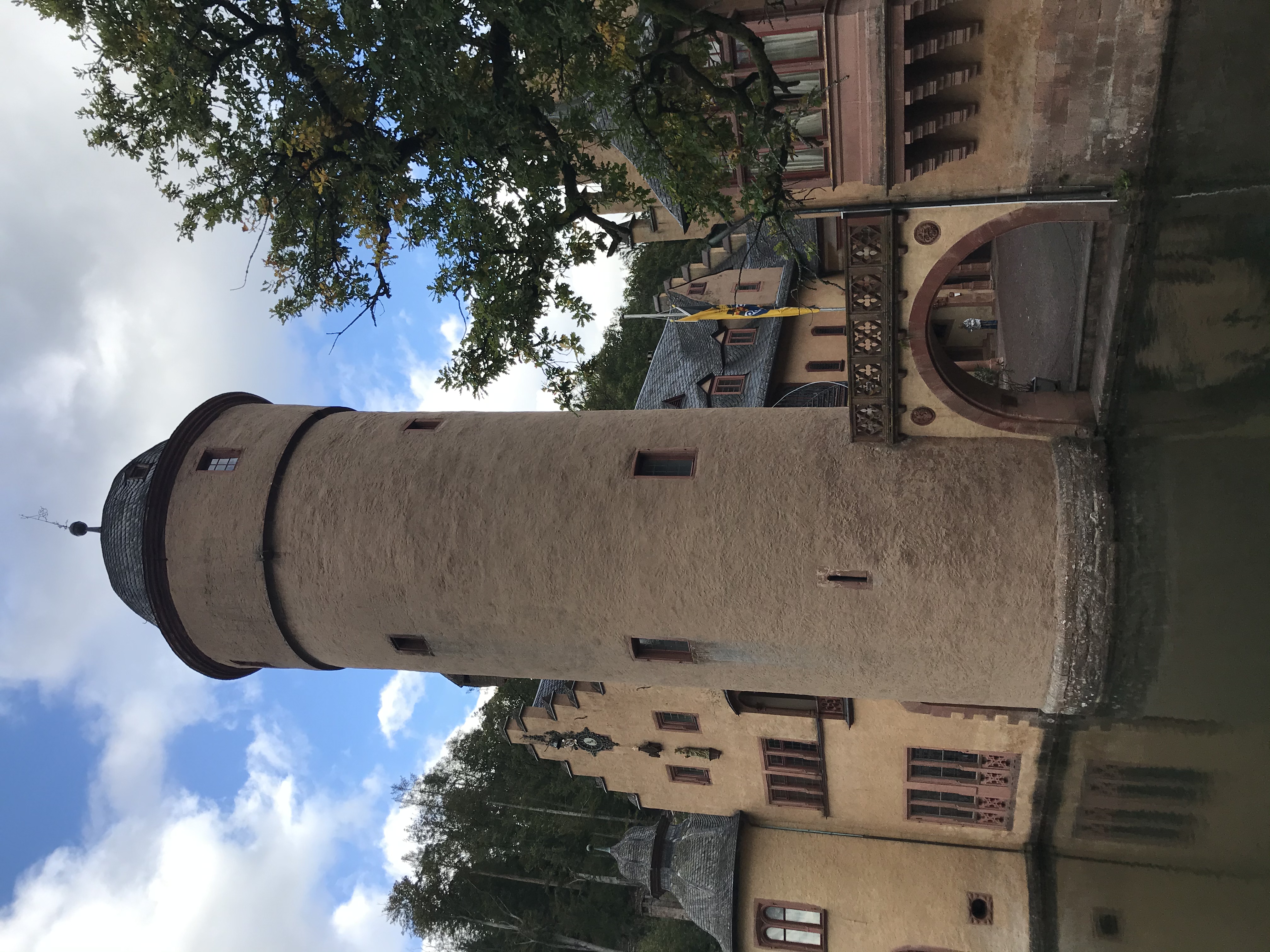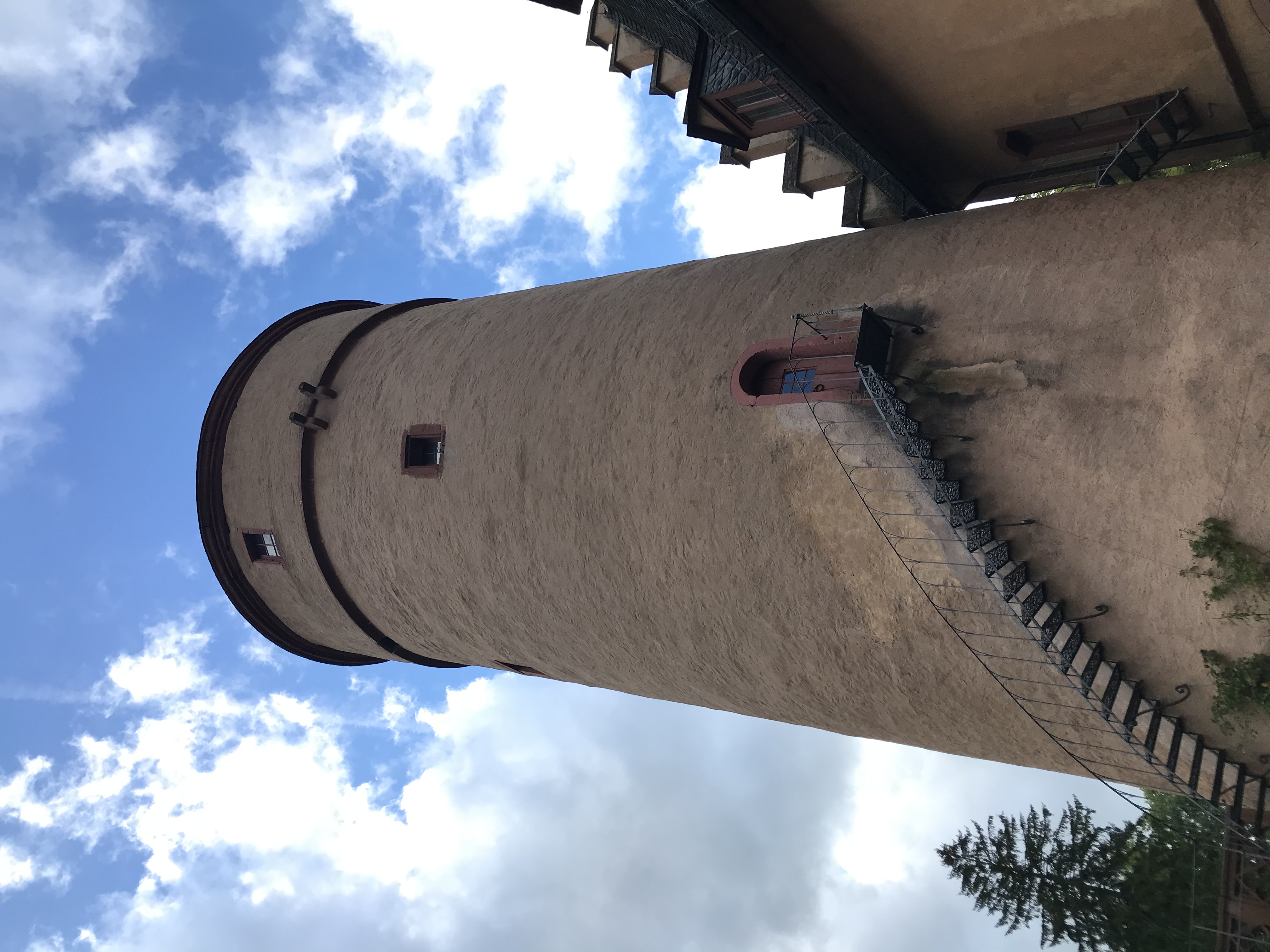 After a very interesting tour of the castle, we headed back to our base for the night, Hotel Wilder Mann. We decided to have a group dinner since everyone would be heading home in the morning….. here are a few pictures….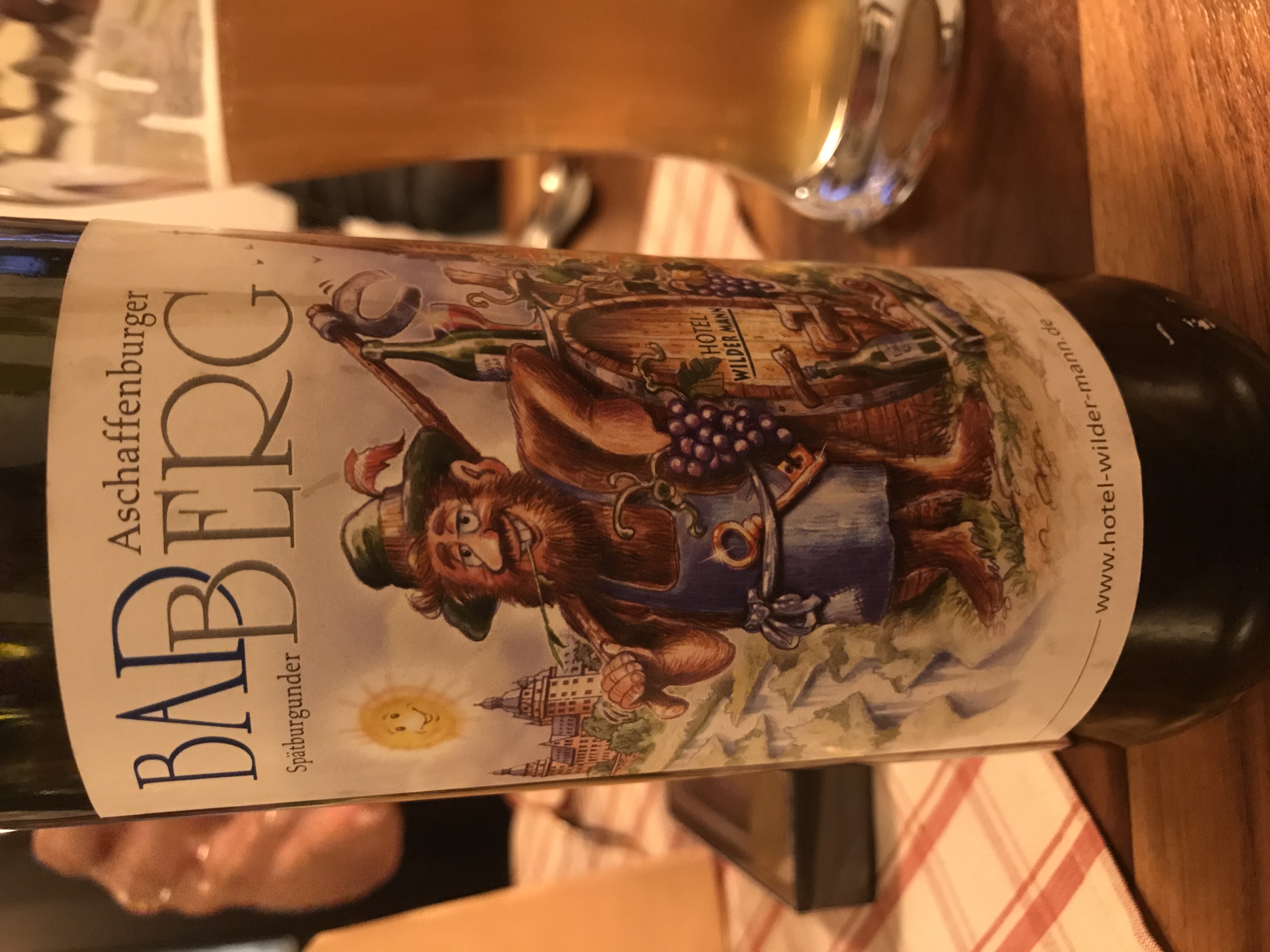 The Wine…..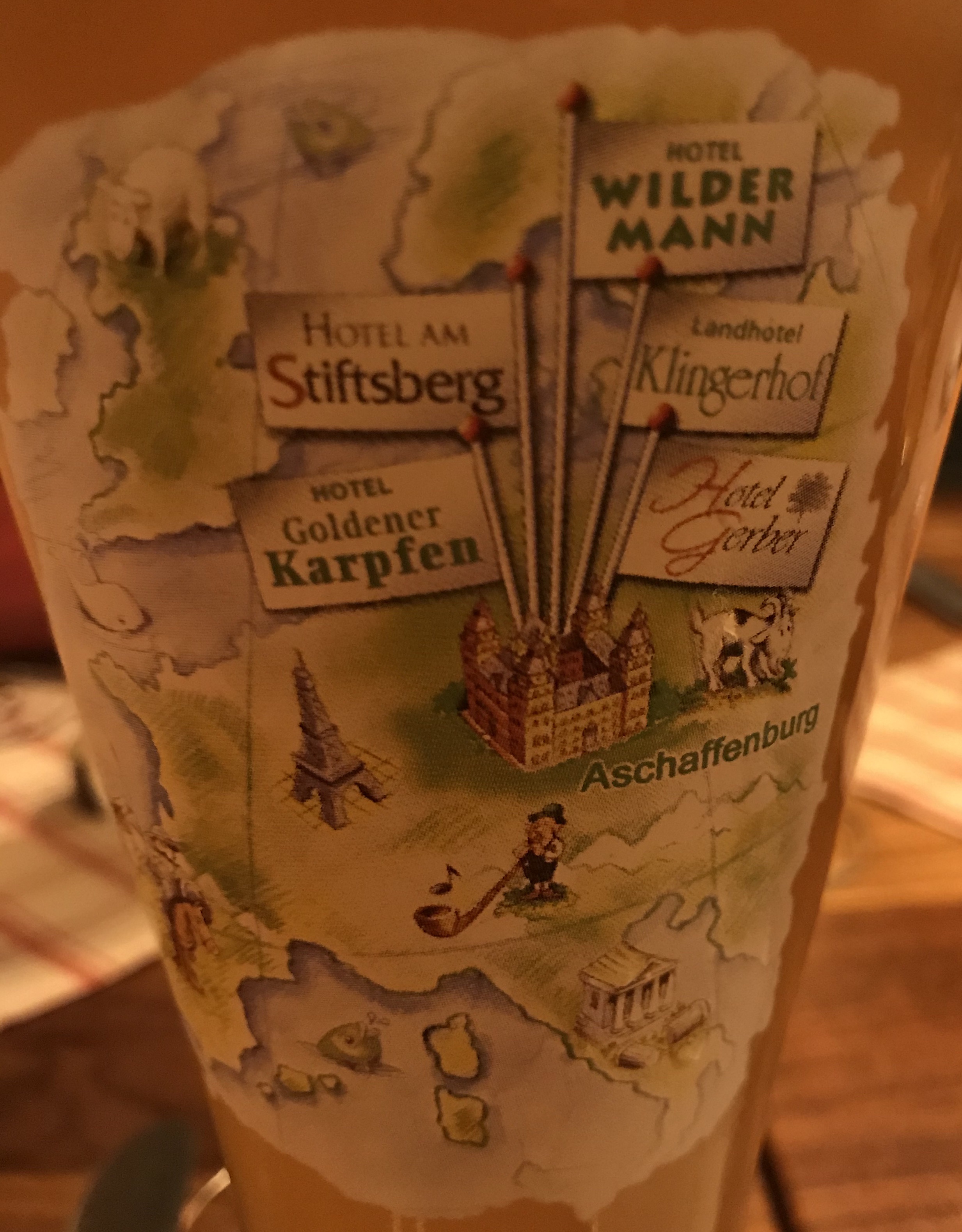 The Bier Glas……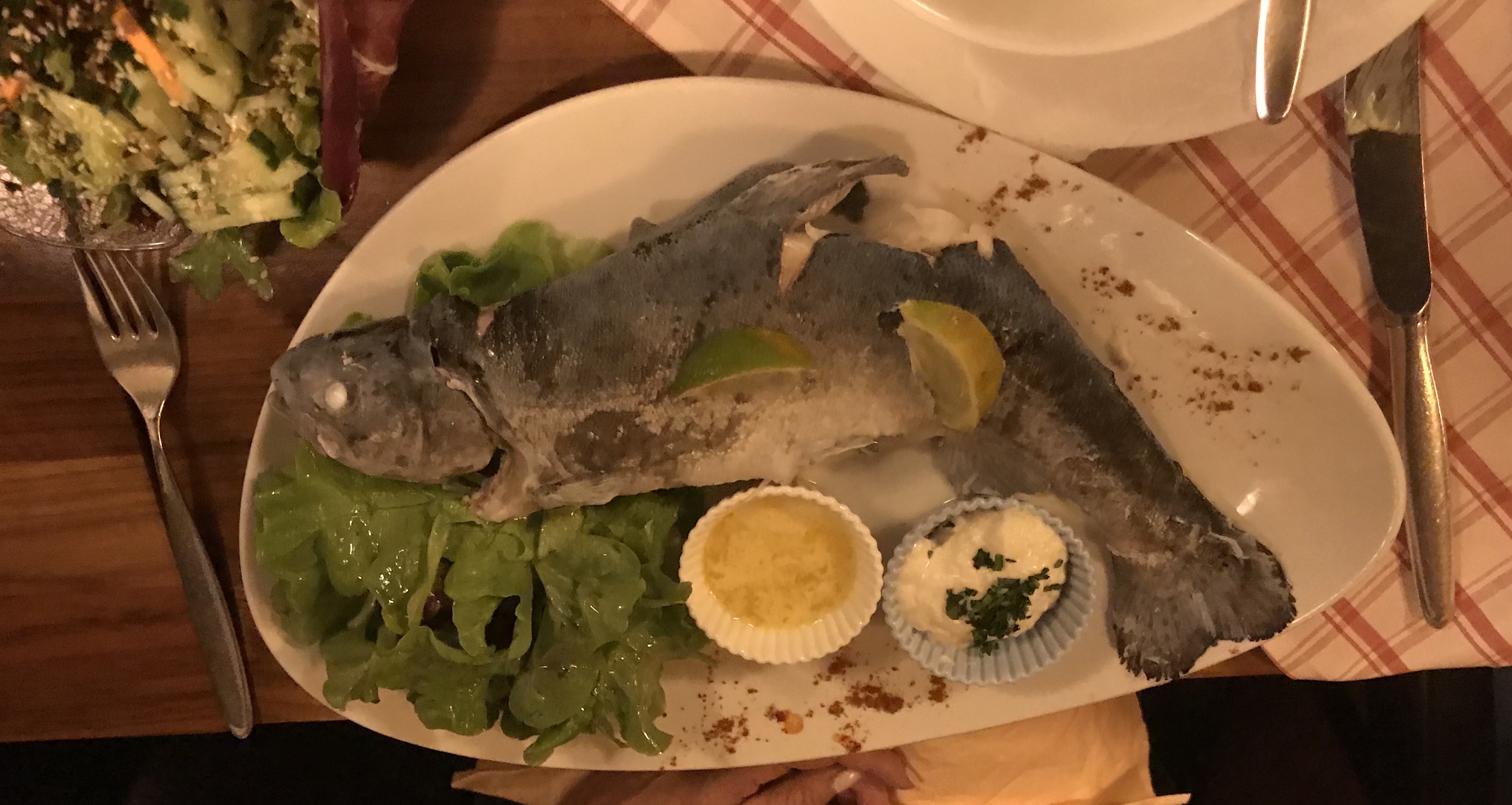 Fresh Fish!!! Not mine!!!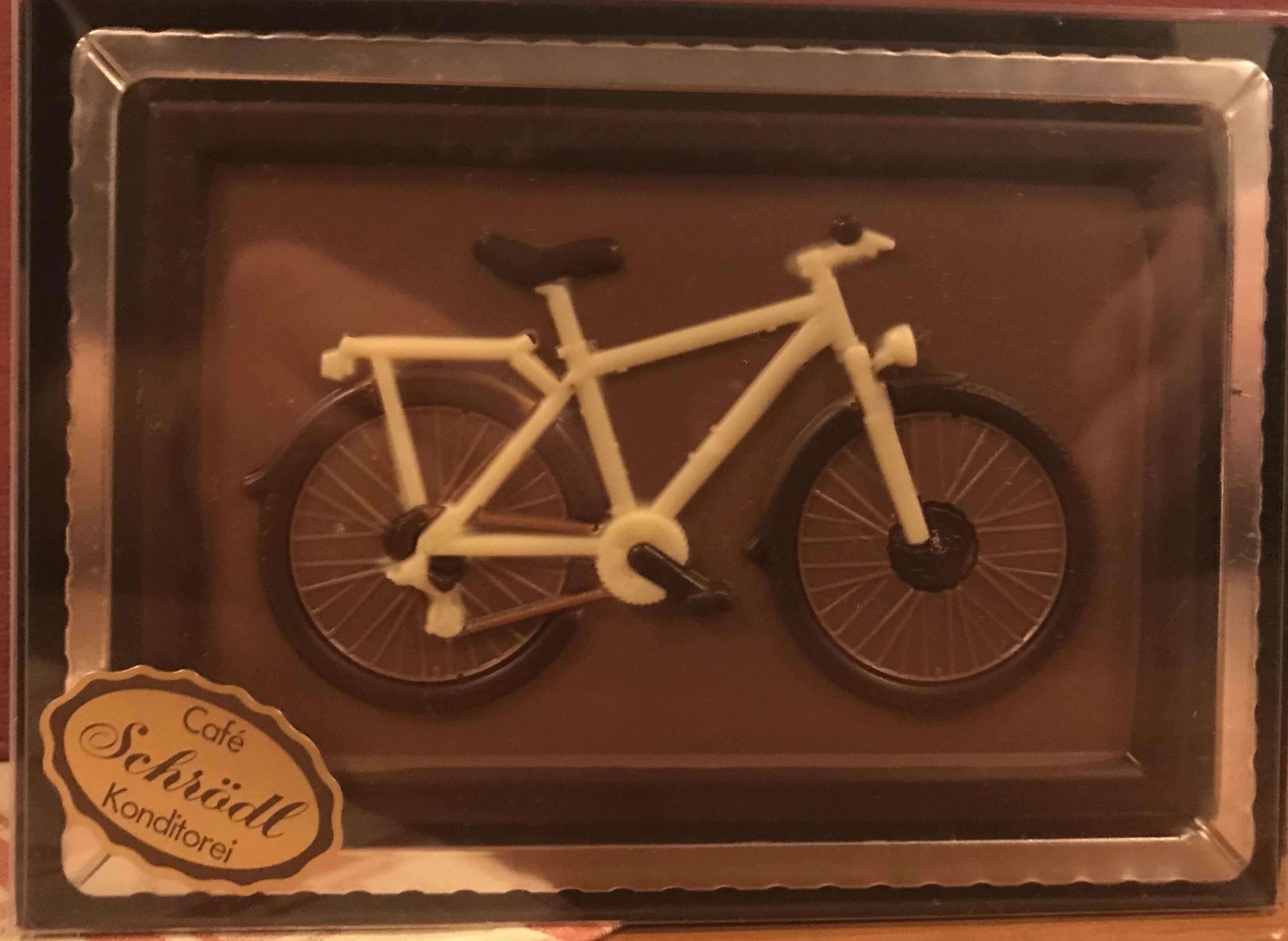 A gift to the Management and the Union from the gang!!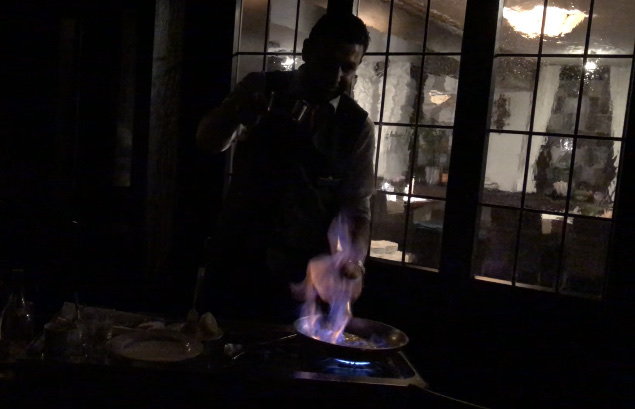 And Crepes Suzette prepared table side!! Perfect ending for a great evening, day and Adventure!!!
Morning comes early…. 6 am departure for the airport….30 min away.