Today we needed to head to our start town of Bayreuth, 3 hours or so to the East of Frankfurt. We loaded up all our things in the Cargo Van…. bags and 5 bikes… and headed off. Not a bad trip…There was some construction on the Autobahn as we went but not horribly bad. One interesting sight was this house….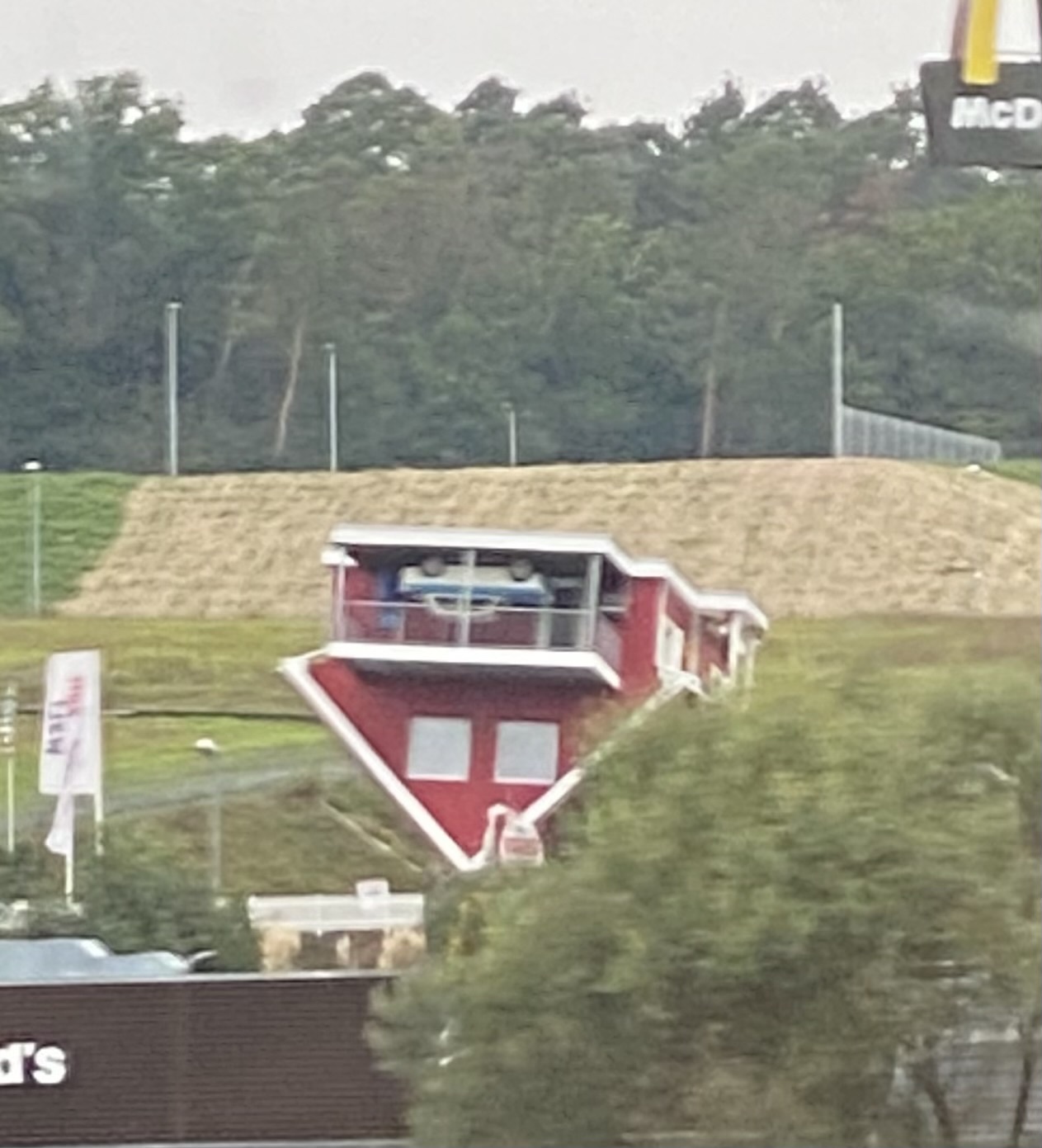 almost looks like something from the movie "Twister".
We made it to Bayreuth about 1230 pm with no difficulties. We quickly unloaded the luggage since the rooms wouldn't be ready till 2 pm and stored them in the hotel. Then we went to get the bikes ready for tomorrow. That took us around 1.5 hours…. lots of tweaking of seats, handlebars and bags.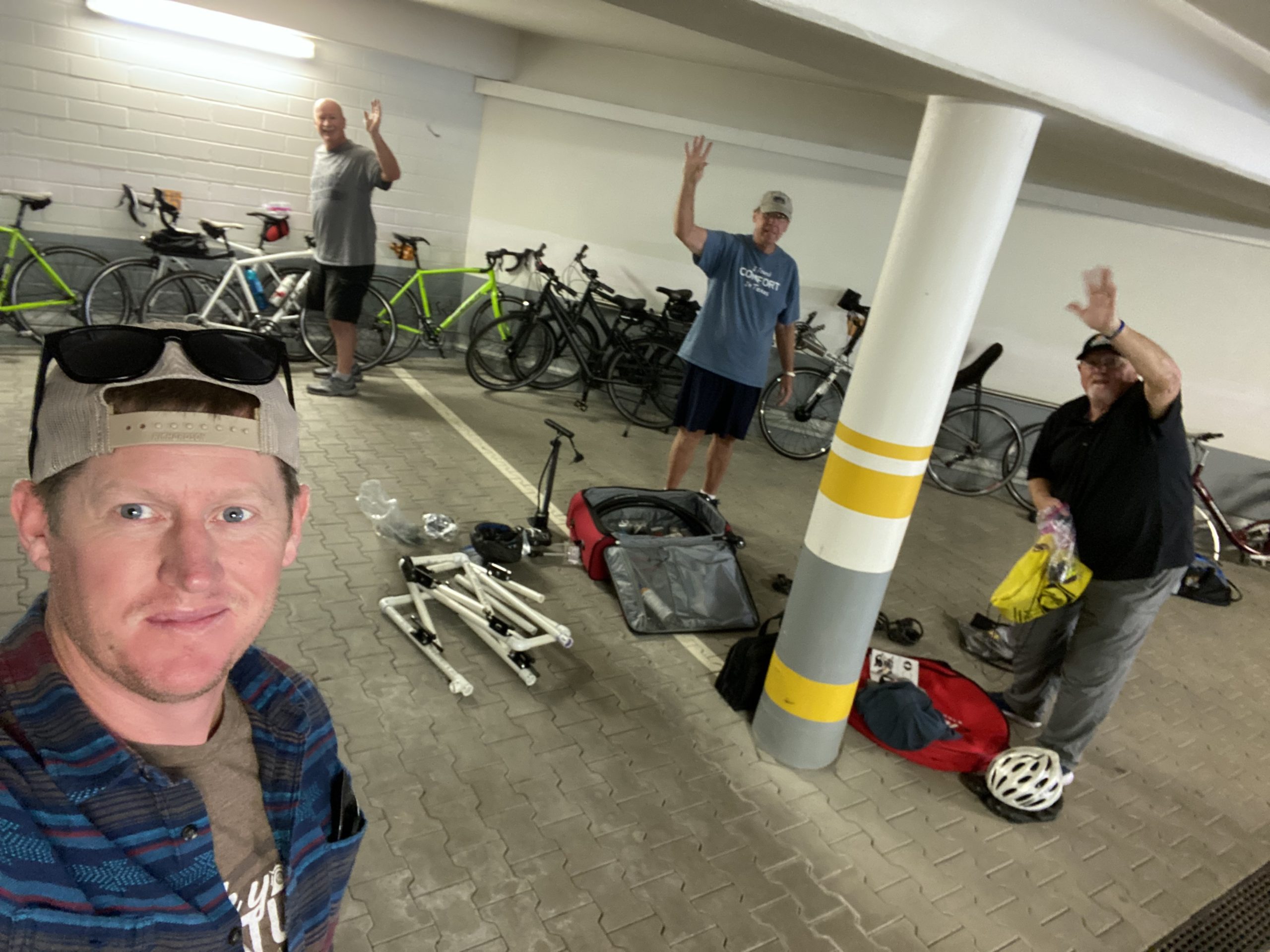 After the bikes were done, it was Bier Thirty! We walked down the street to an ice cream shop….. but that's the beauty of Germany!! An ice cream shop that sells beer too!!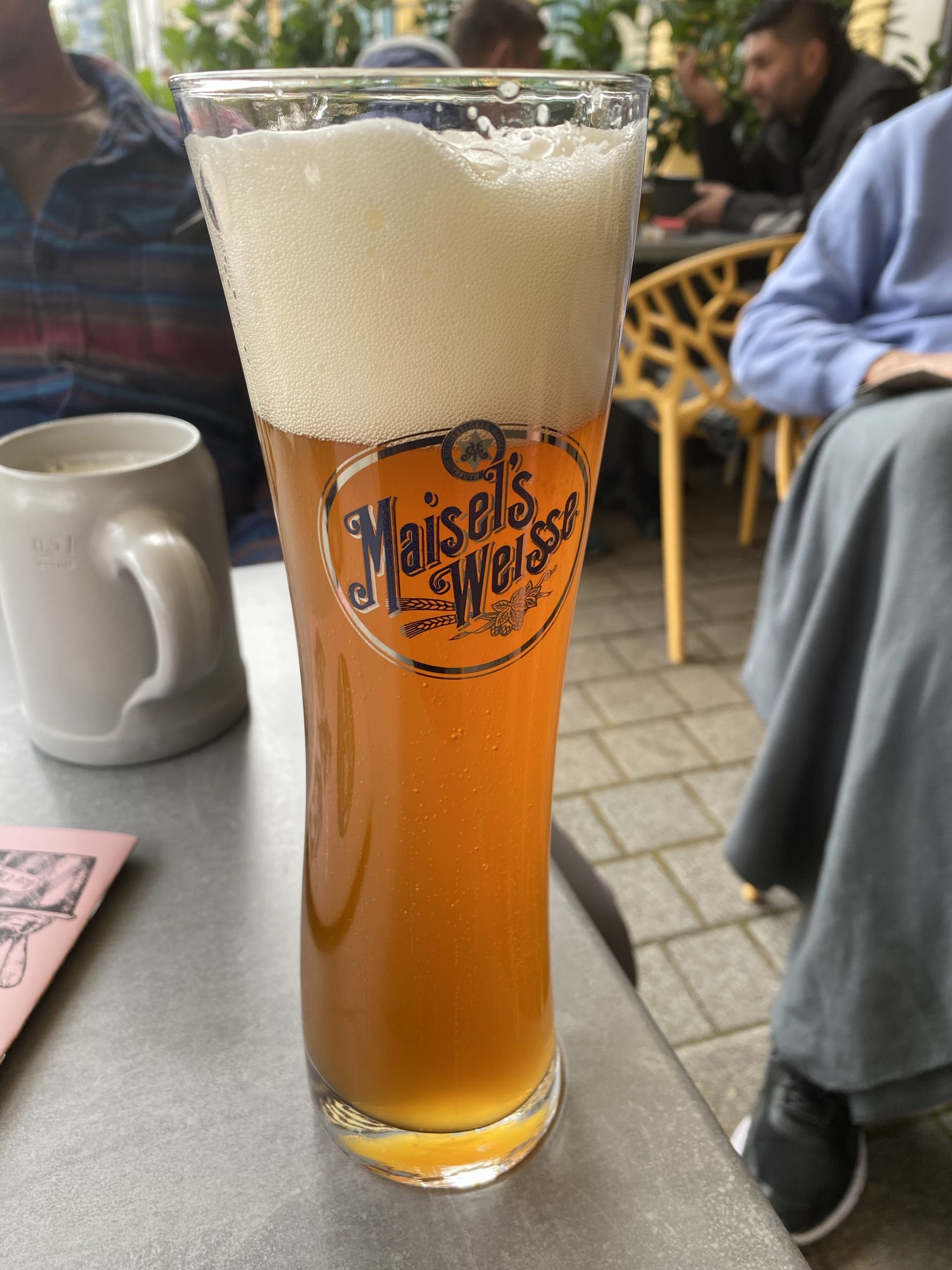 I had a Maisel's Hefeweizen…. my go to choice for a beer. It was delicious! While we were there, I asked the Frau in charge if there was a good restaurant in the area. She recommended Oskar's and asked "Would you like me to make a reservation for you?" She called the restaurant and unfortunately they had no reservations available. BUT then she said "let me talk to the Chef (boss)." And that was all it took… we were all set with a 5 pm reservation for 7!!! What a great shop!!! It's my new all time Ice Cream Shop!!!
So we had another beer and at about 445 we walked up to Oskar's…. here's a few pictures from Bayreuth….

American football in Bayreuth…the Dragons!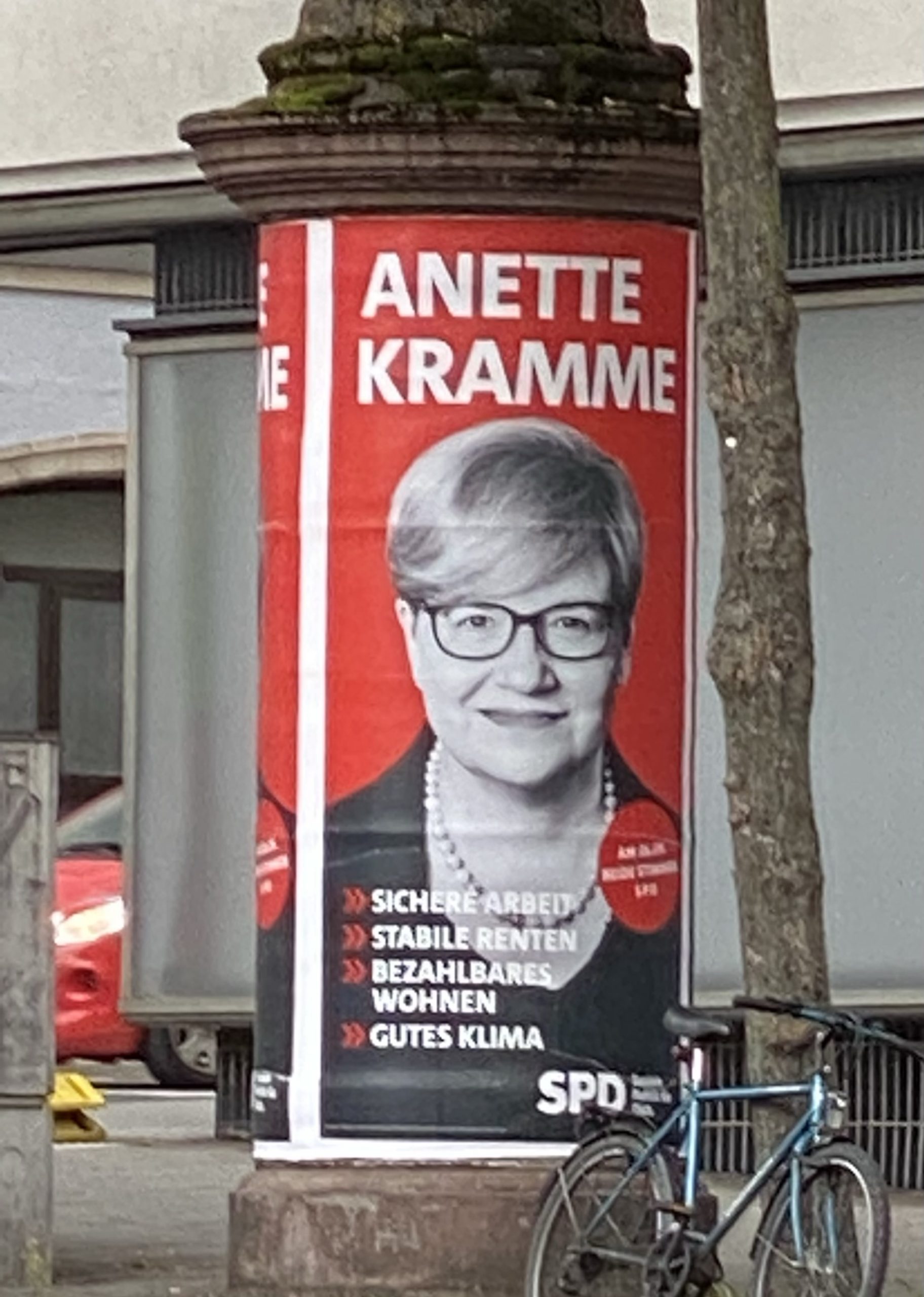 The elections will be here at the end of the month so the candidates have their posters everywhere.
Some street scenes…..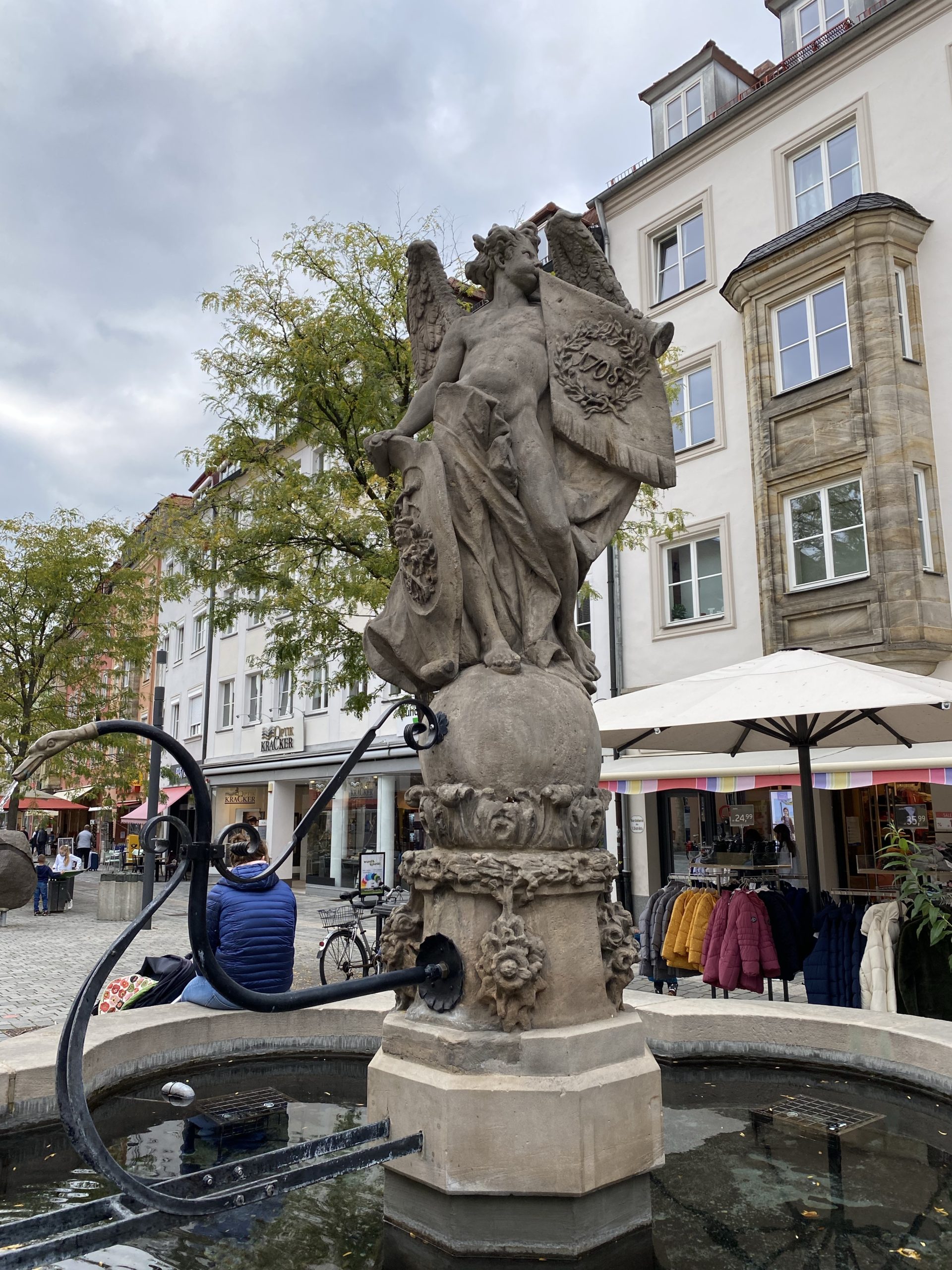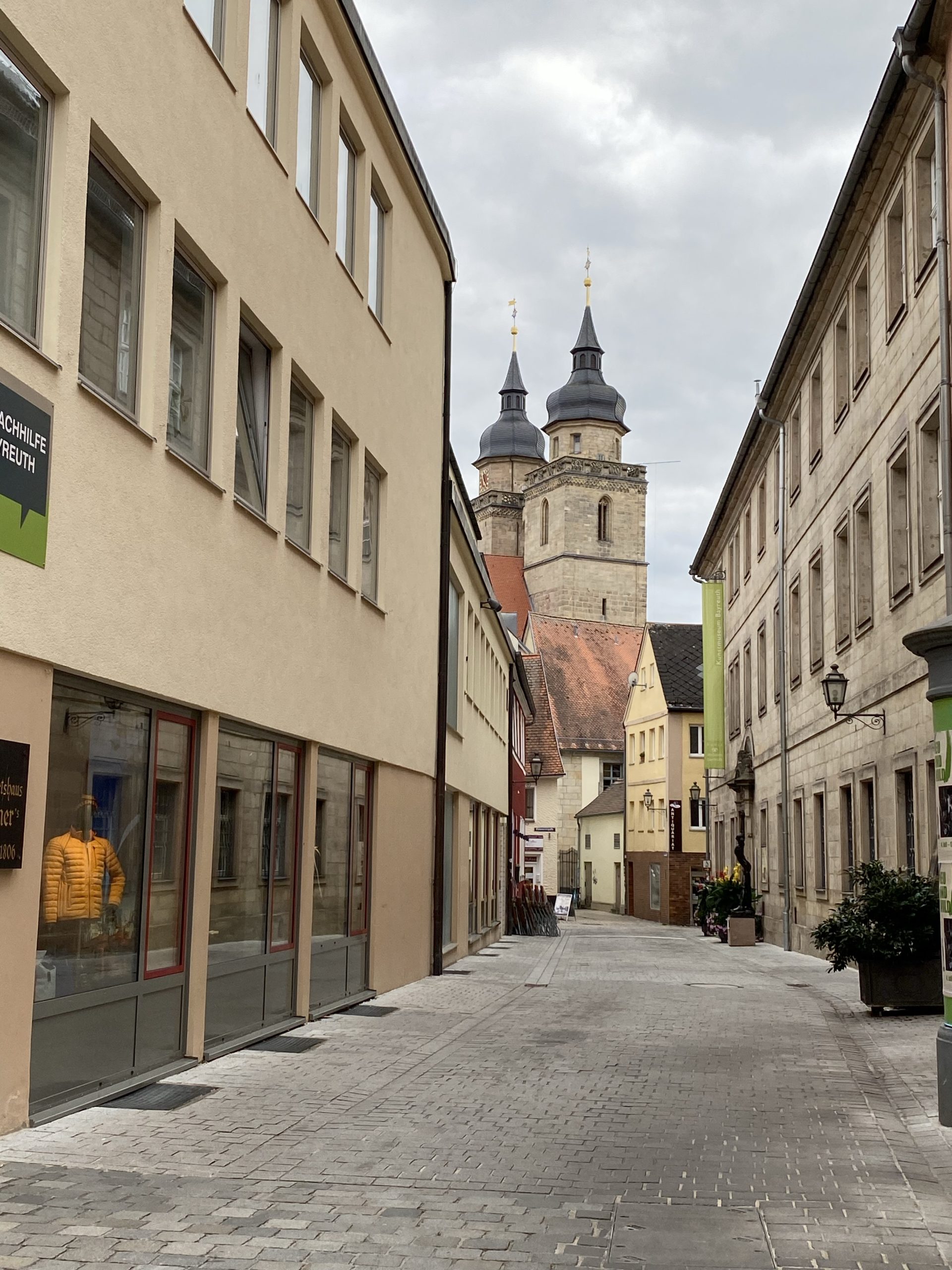 And finally, Dinner at Oskar's!!! Everyone had their favorites but for me it was Schweine Schaufela (pork shoulder) with Klöße (potato dumpling). Delicious!!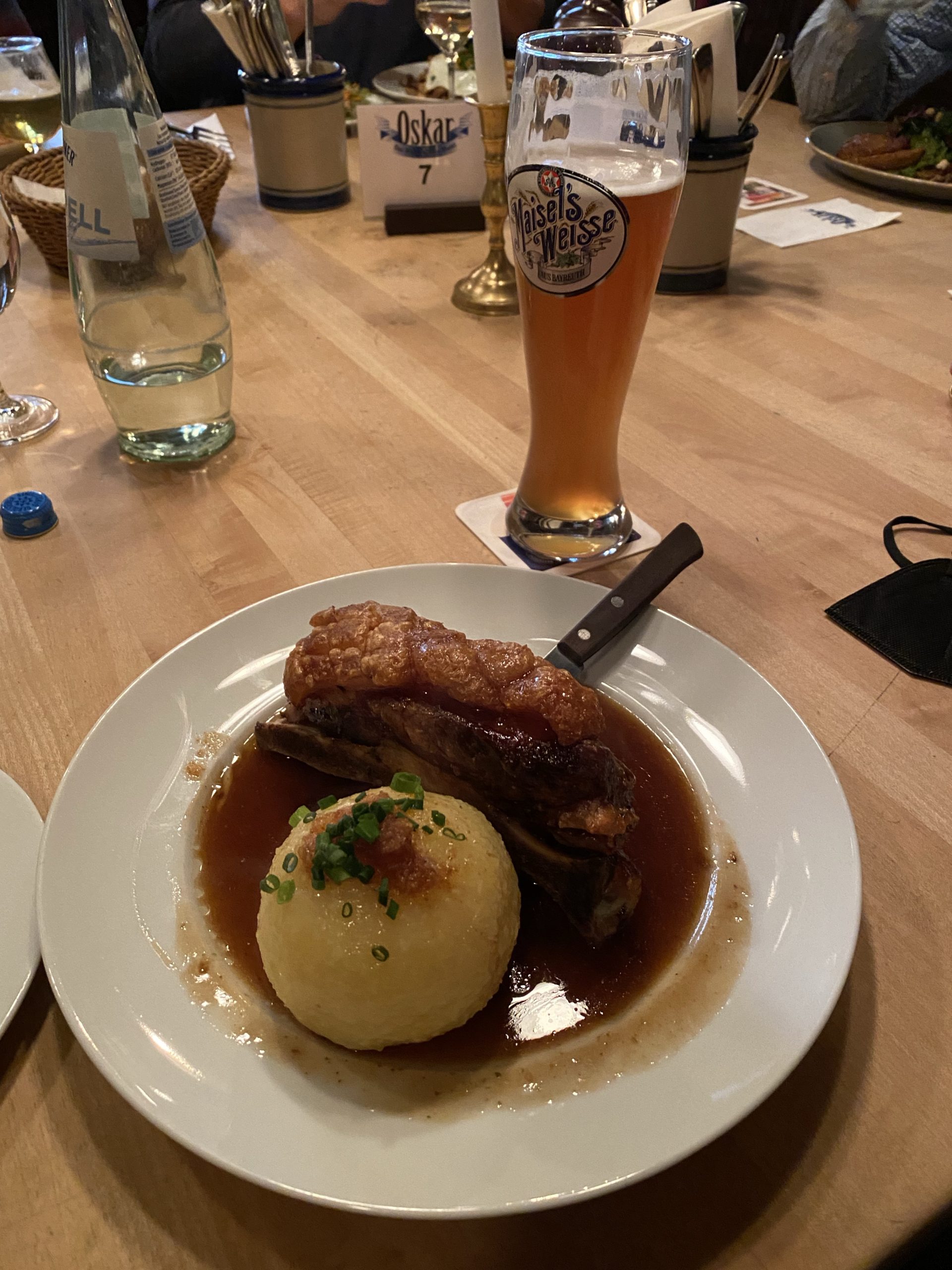 Our tanks are full……
Tomorrow we'll start the ride….. Bayreuth to Lichtenfels!!