Bayreuth…. home of Richard Wagner. Remember him?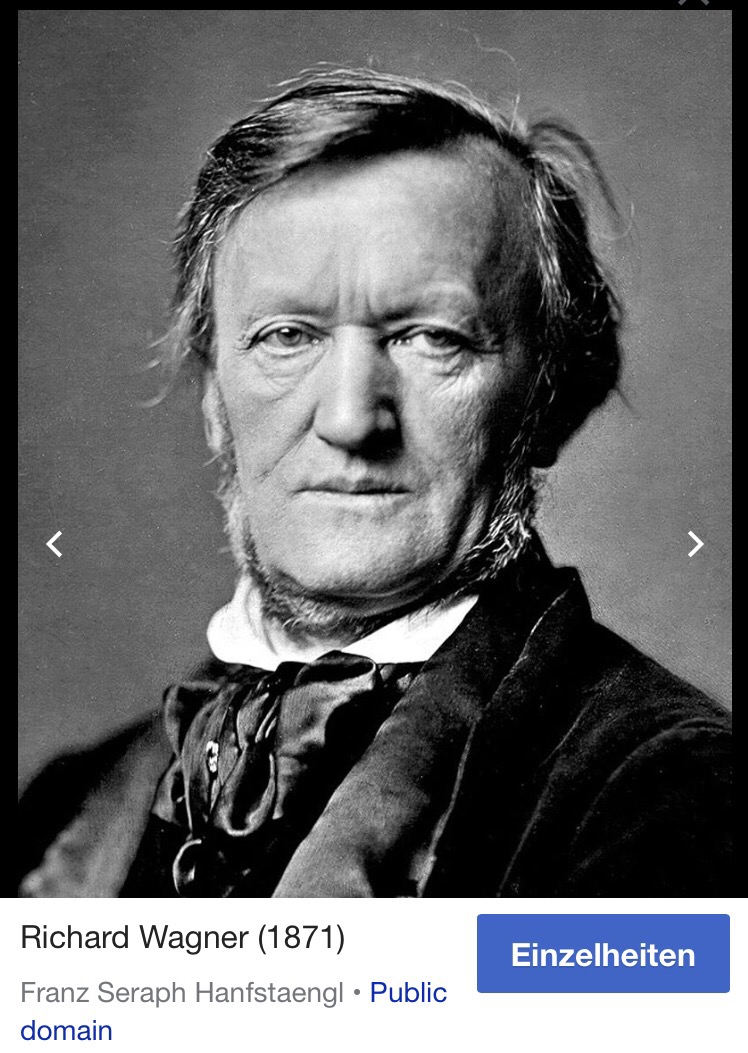 "The Ring of the Nibelung" ring a bell?       OR what about where I developed my love of Wagnerian Opera…. from the Bugs Bunny cartoon "What's Opera, Doc?"  (https://youtu.be/6jDcWAWRRHo).
Ah, yes, Bayreuth….. and the opera houses here.   The Margravial Opera House is an 8 minute walk from our hotel. Too bad it is under renovation. We could have gone to the Wagner Festspielhalle but it was a bit farther away. But I get ahead of myself……here is the Margravial Opera House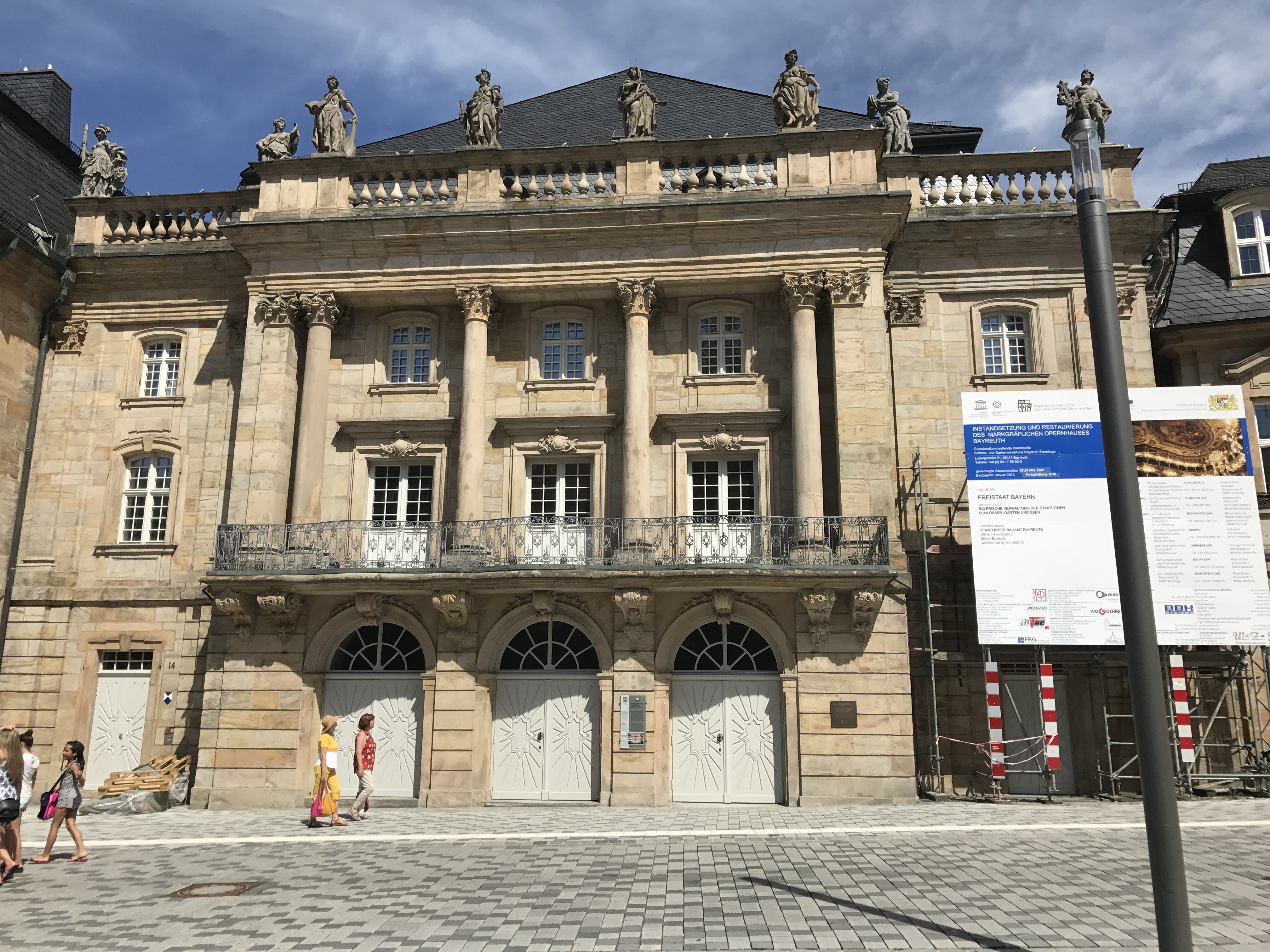 It's a great place to start our ride from, Bayreuth.   But how do you get here??? Well, head east….it's a quick 1 hour drive from Theres or about 3.5 hours from Frankfurt. But while you are driving, beautiful scenery abounds, especially the further east you go…. into the Fränkischen Schweiz.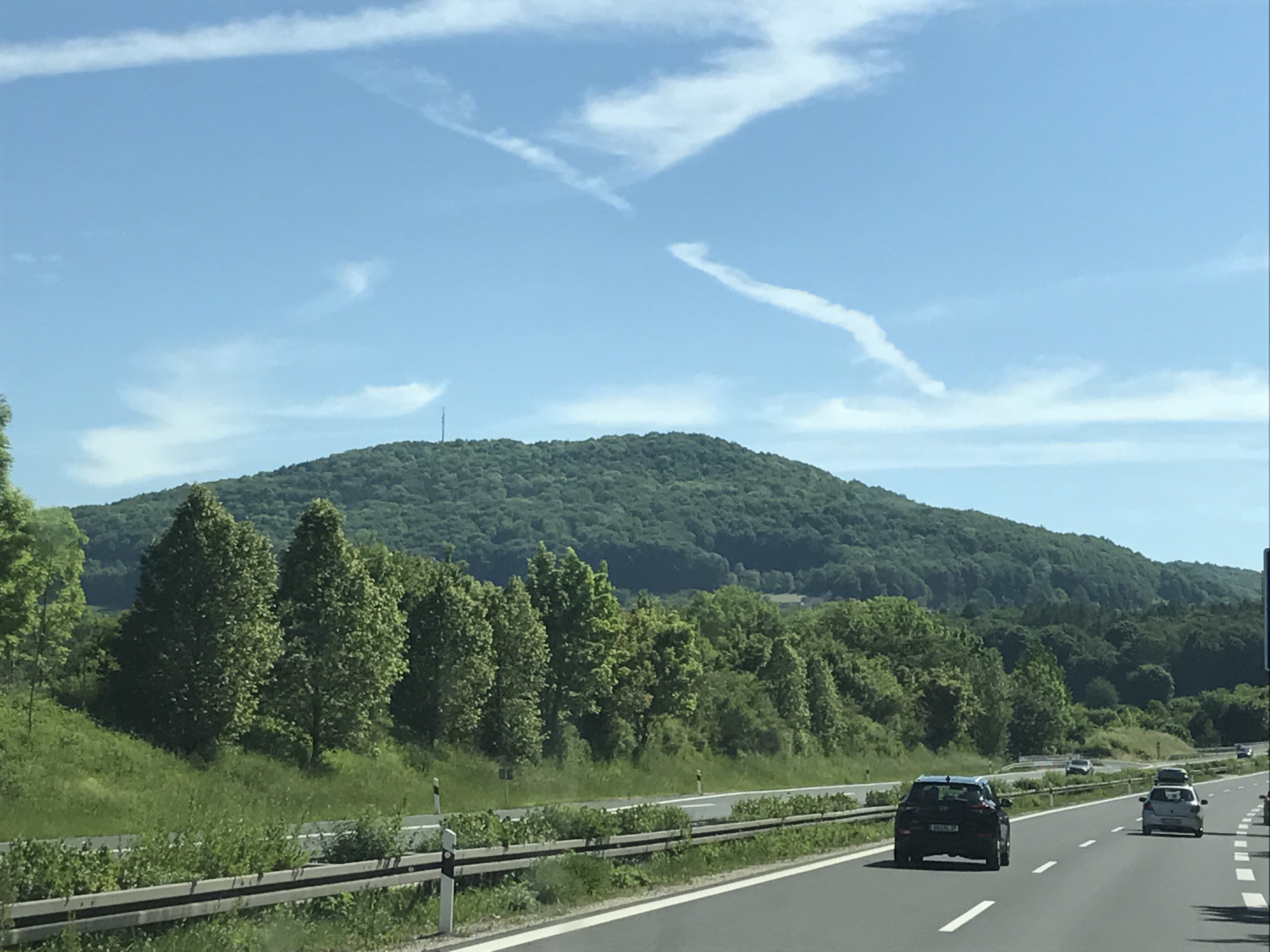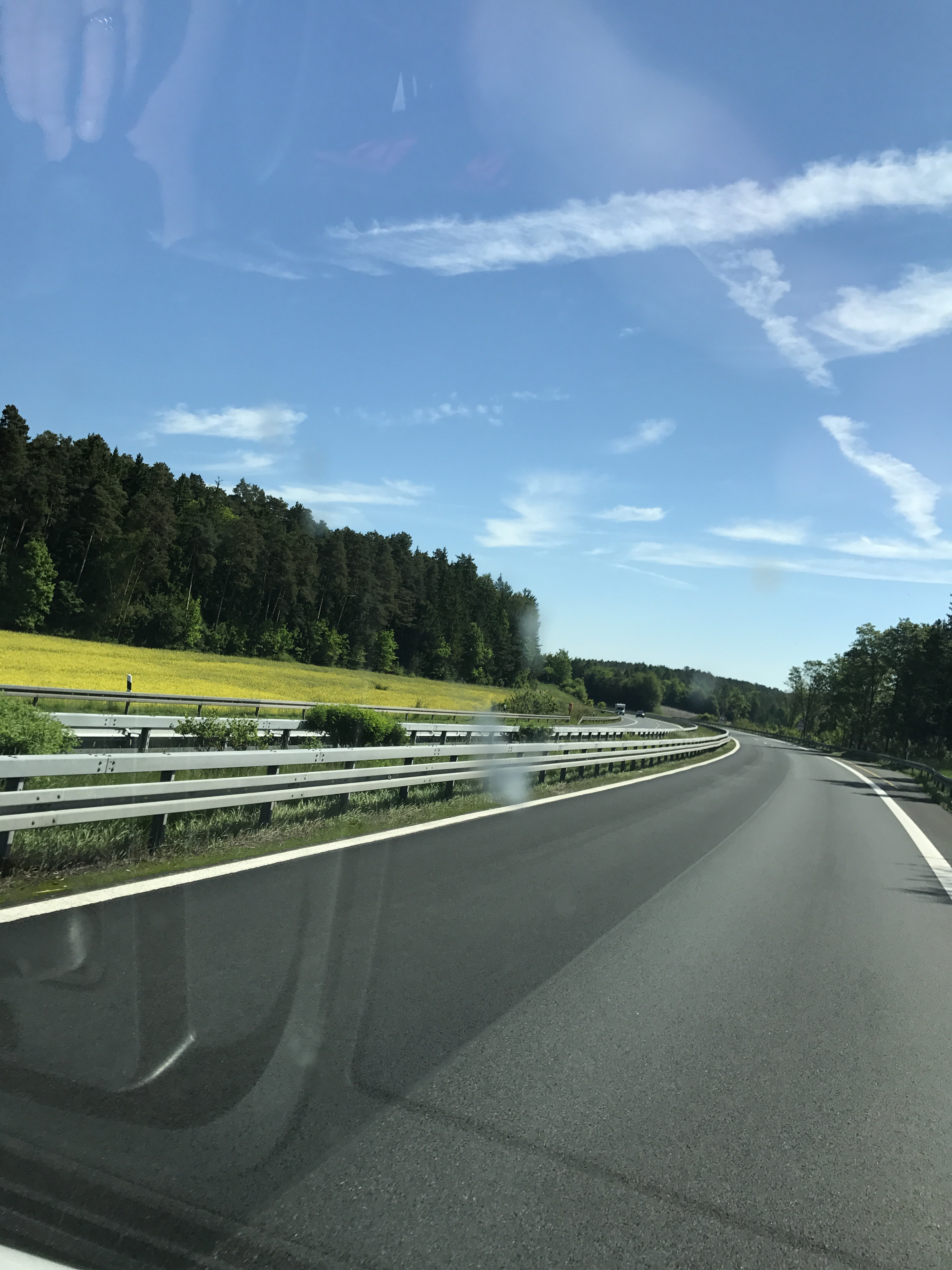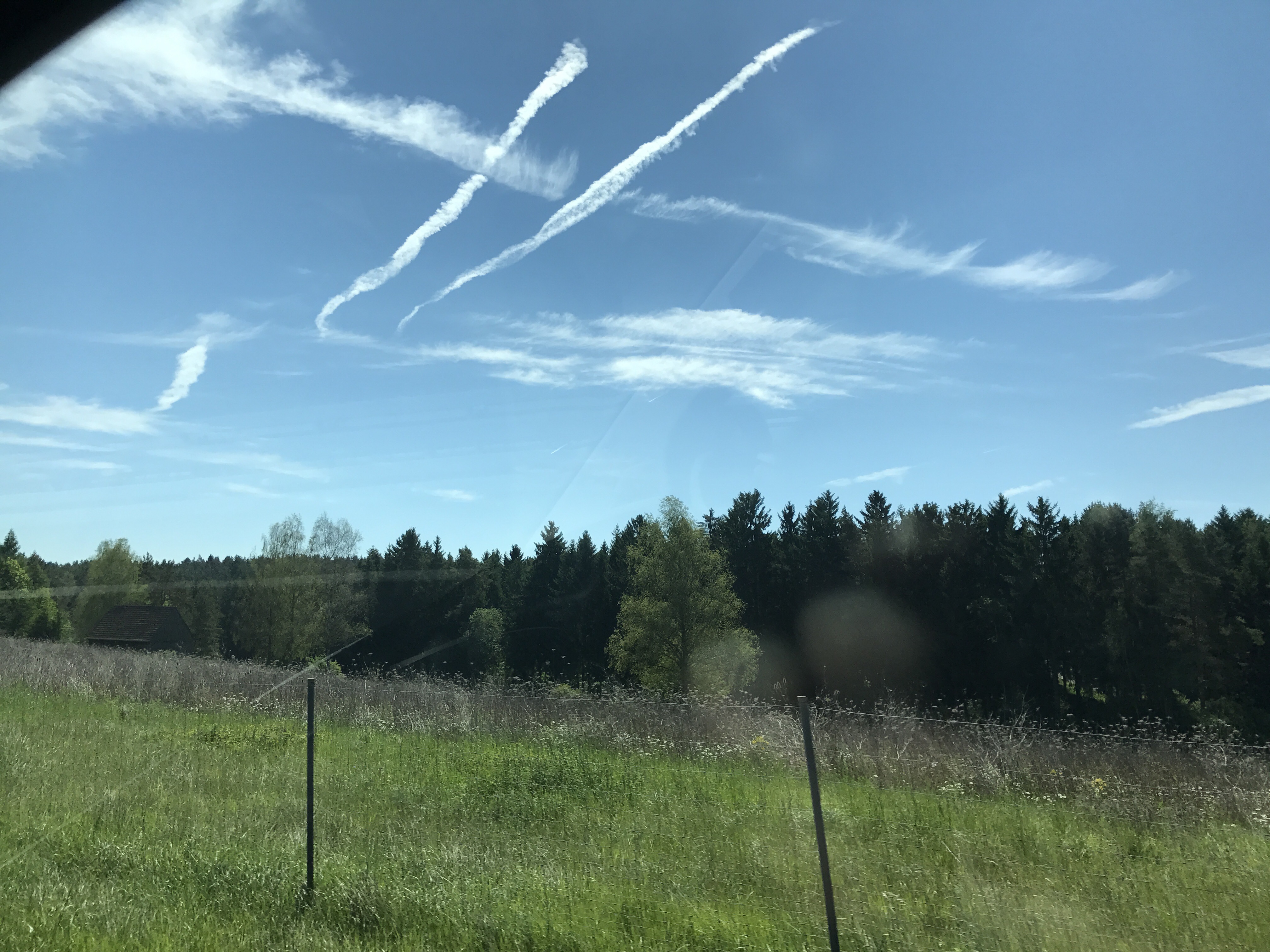 We made it to Bayreuth by about 11 am, after the wonderful breakfast provided at the Landgasthof Schafhof in Obertheres. Once at the Hotel Bayrischer Hof, because Check in wasn't till 3 pm, we started to work, readying all the bikes for tomorrow. Cleaning, airing, oiling of bikes…. and we're ready for tomorrow morning.  A gentleman came over to ask us what we were doing so I gave him all the details.  And he told us he was from Aschaffenburg, one of our pass through towns on Friday.  He was thrilled that we were coming to his town!   Even offered us a bier!   I gave him my card in case he really meant it!!   After a little bit we were done.  And as soon as we finished, at 1pm, the rooms were ready for us.
Since we got finished early, we had a few hours to kill.  And since breakfast was a few hours in the past, we wandered around a bit of the old city center and past the Opera House.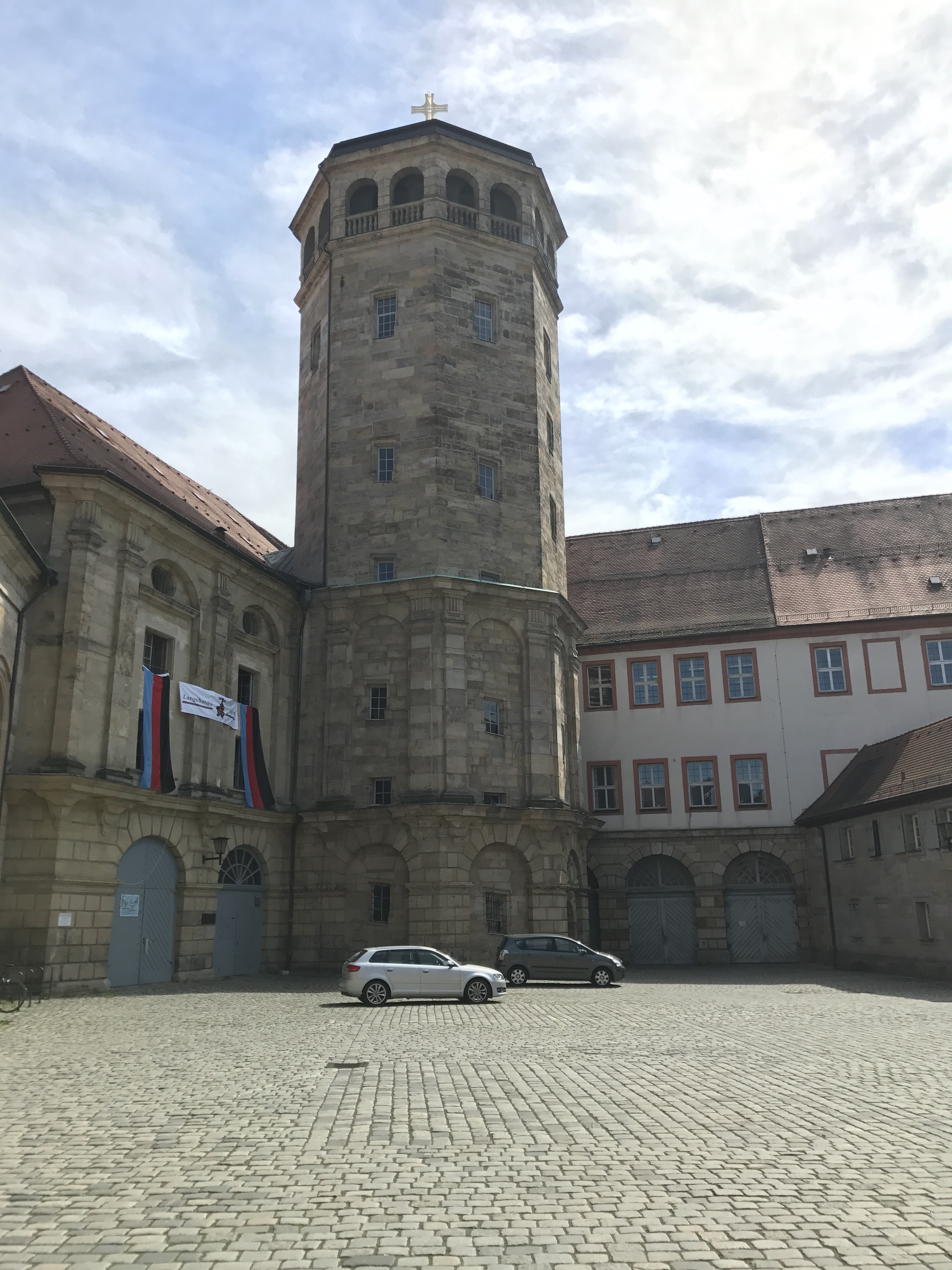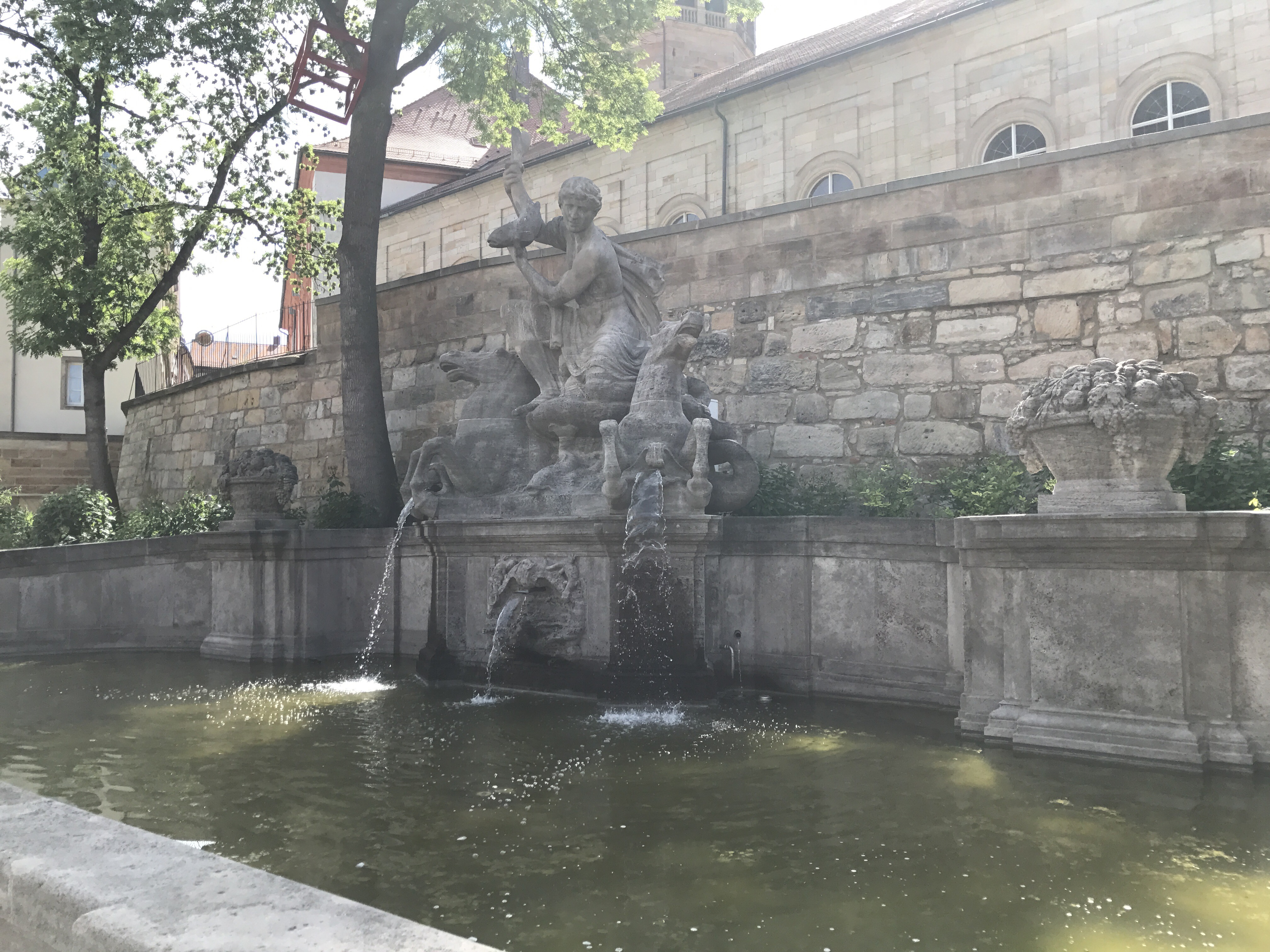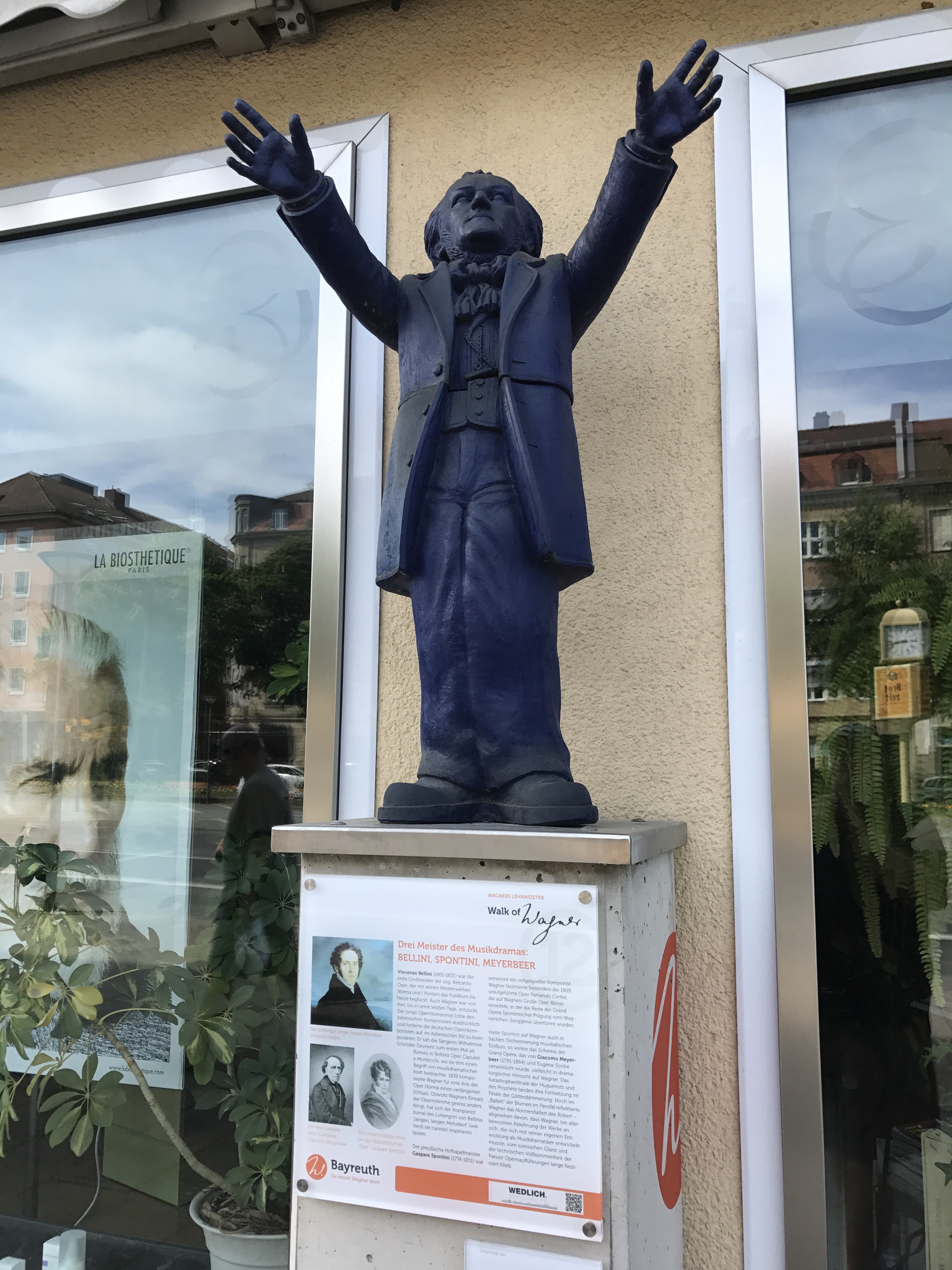 Little Wagner everywhere around town…..
A small biergarten caught our attention while we wandered about so we stopped for a bit and had a little cool refreshment. As in a Hefeweizen….. Meisel's makes a pretty good bier and it's a local brauerei. I also had Wurst Salat too! Delicious! With some good German rye bread and butter.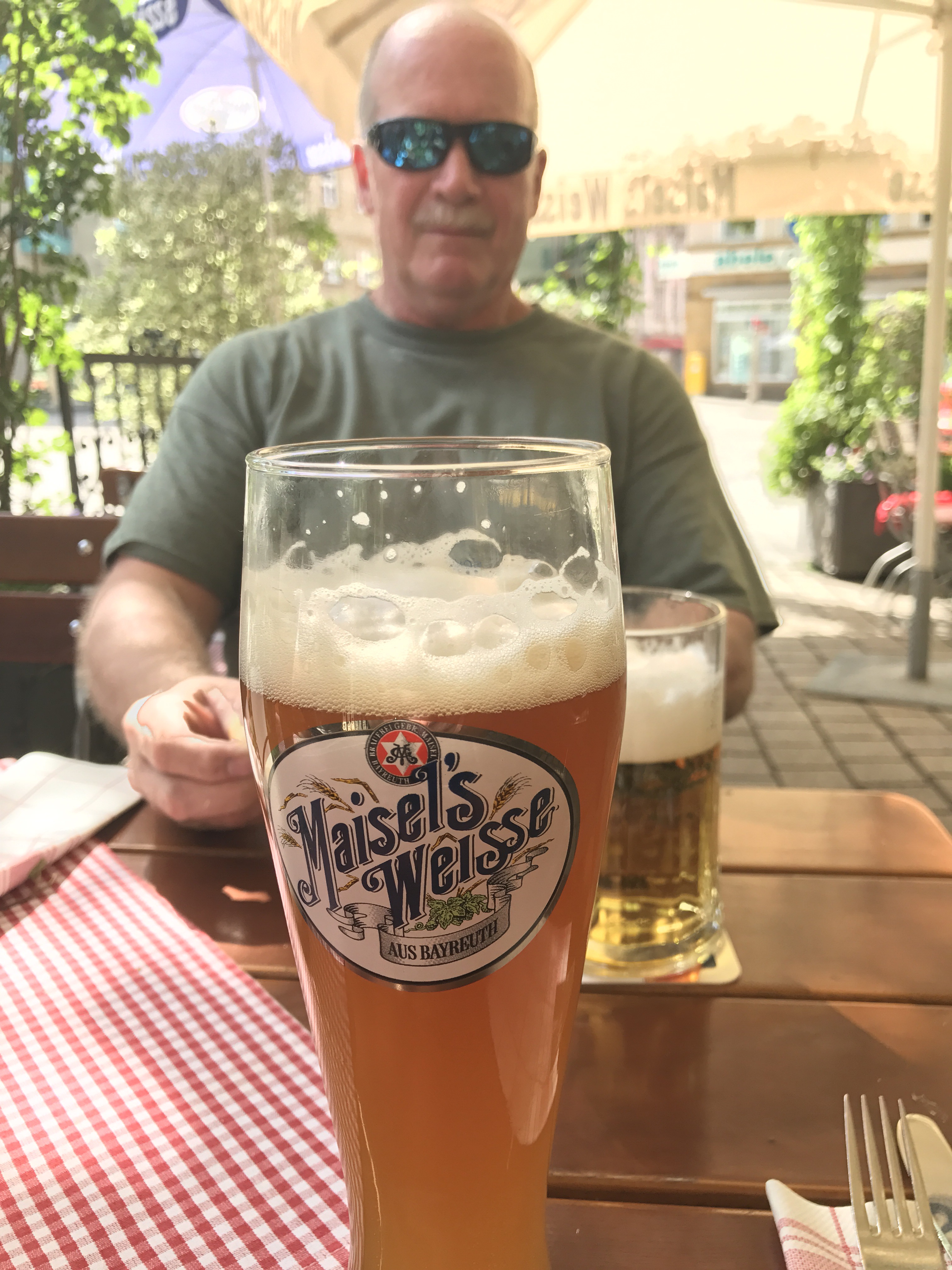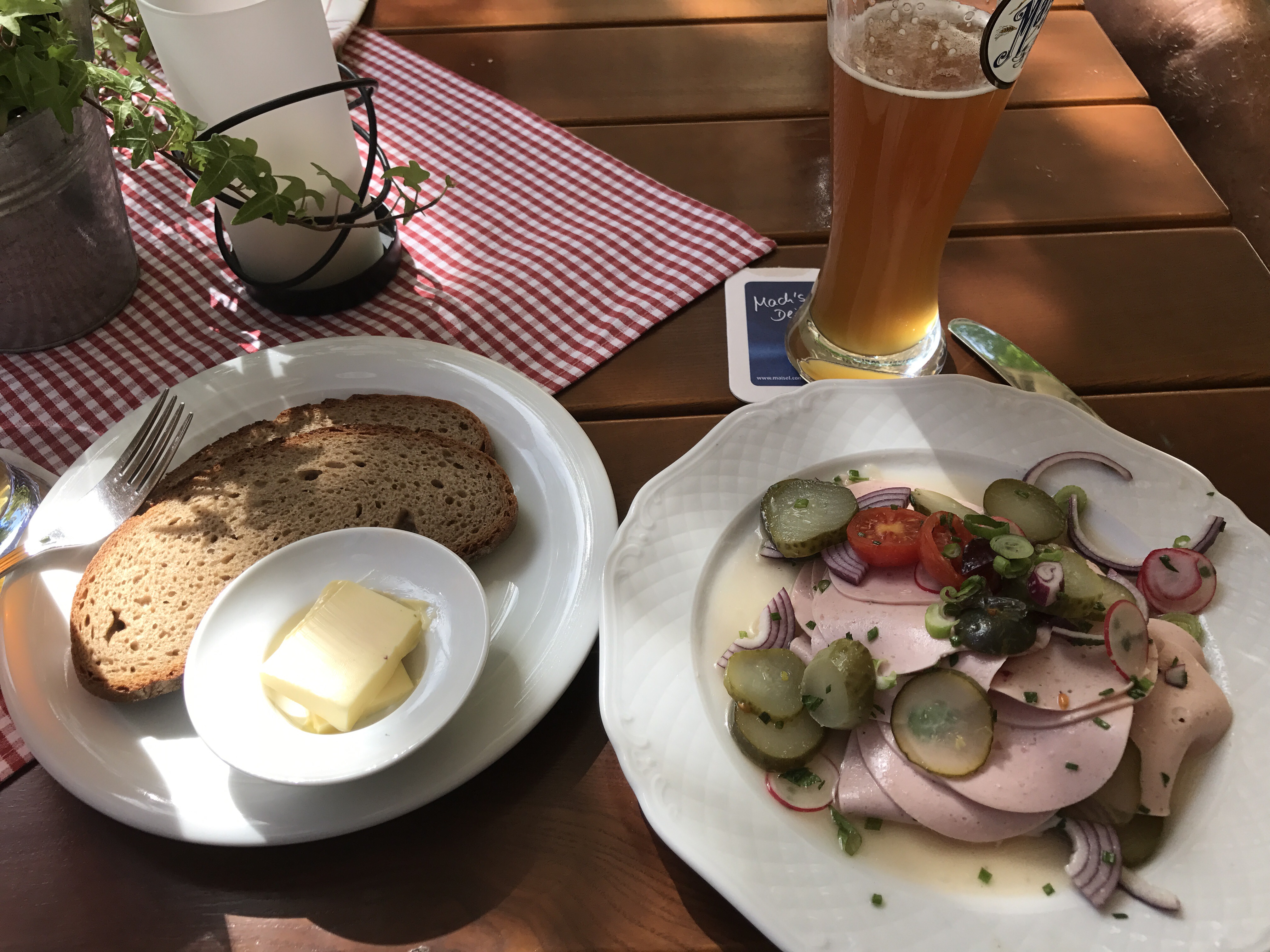 After a walk back to the hotel and a shower, it was almost time to head for dinner.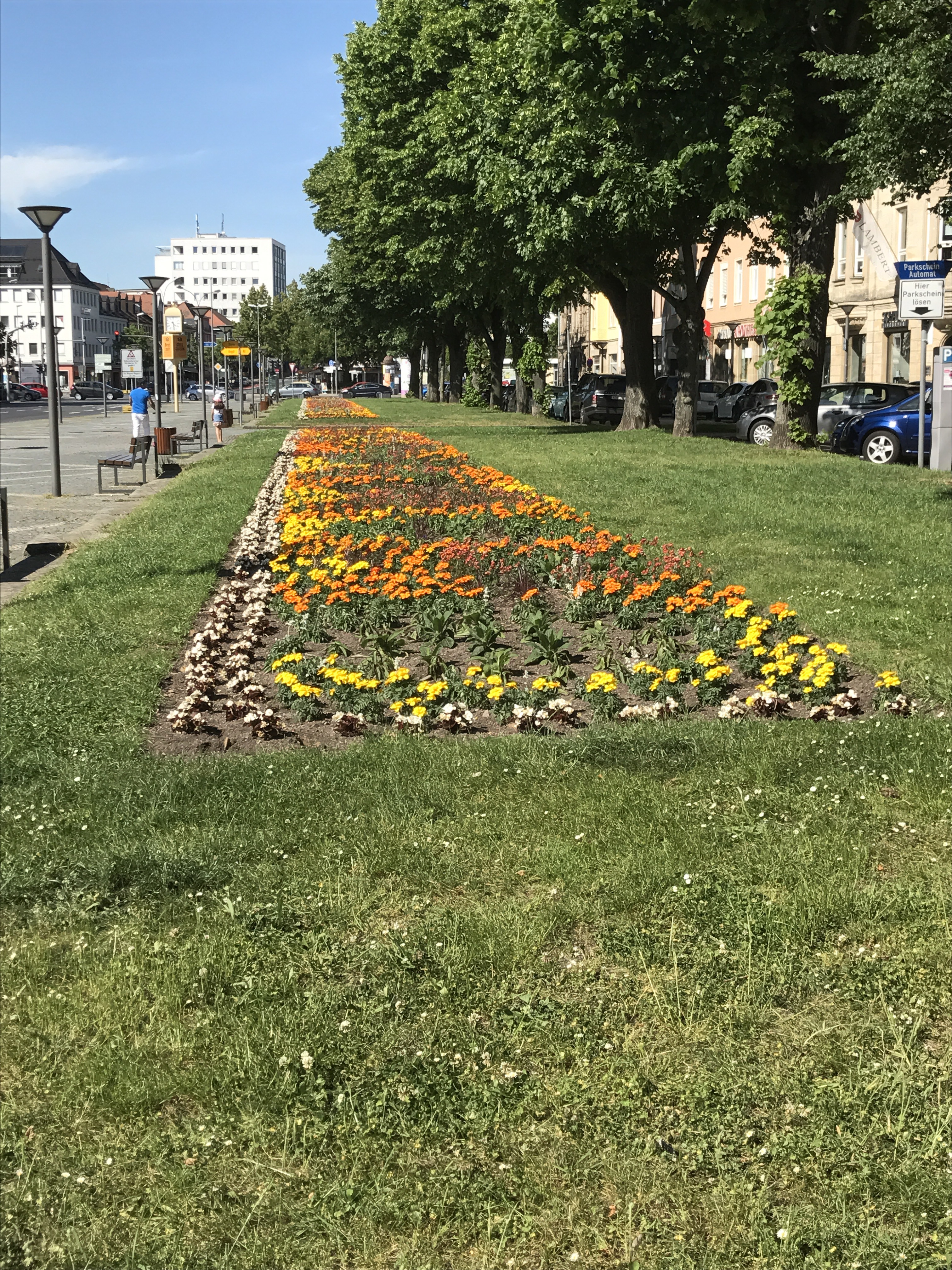 We went for dinner down the street from our hotel at the Hotel Weihenstephaner. A nice little place with a great food!! I had Schweineshäufela (pork shoulder) and Kartoffelklöße (potato dumplings). Then an Underberg schnaps to settle the stomach. And a gelato before heading back to the hotel.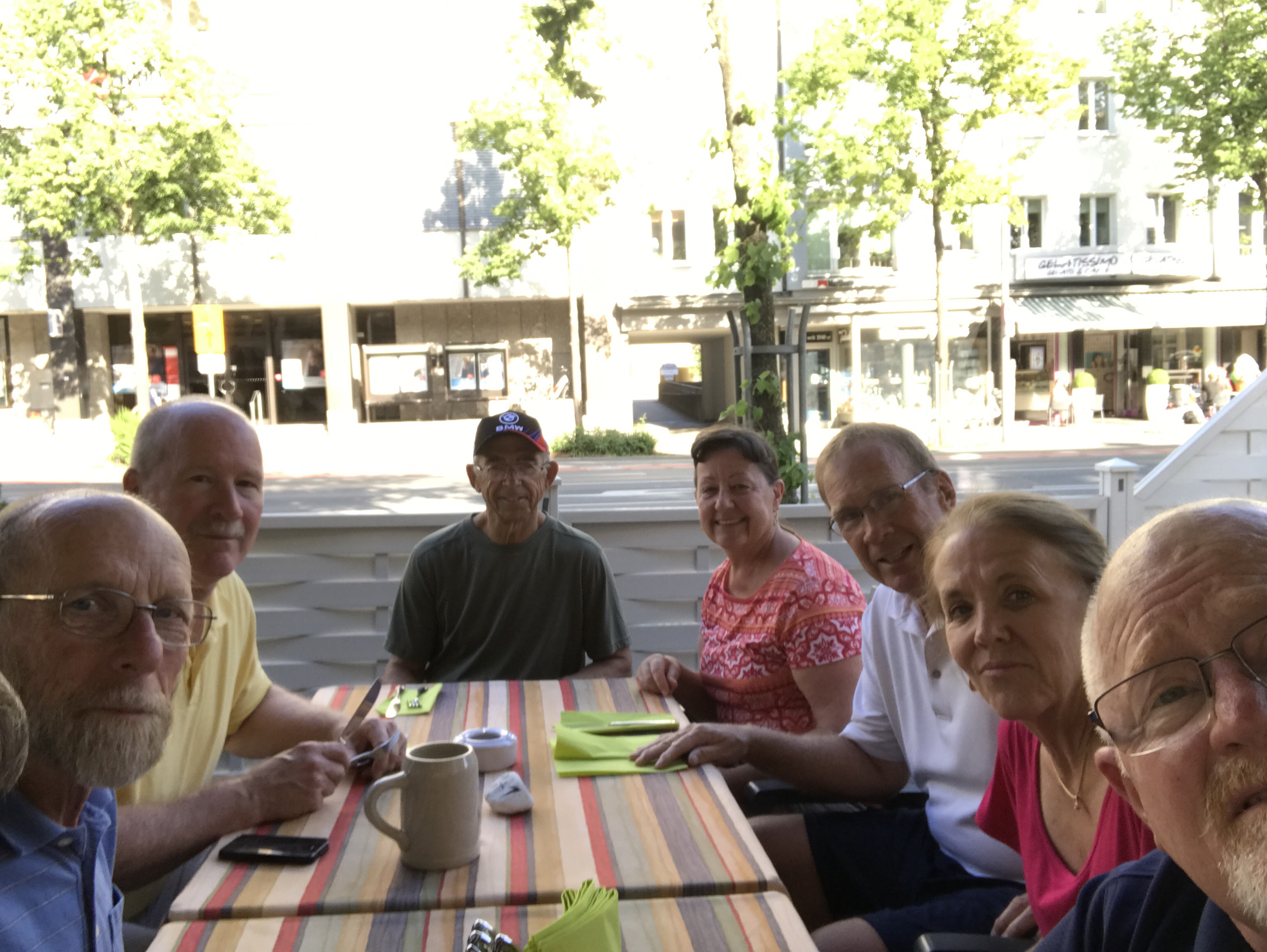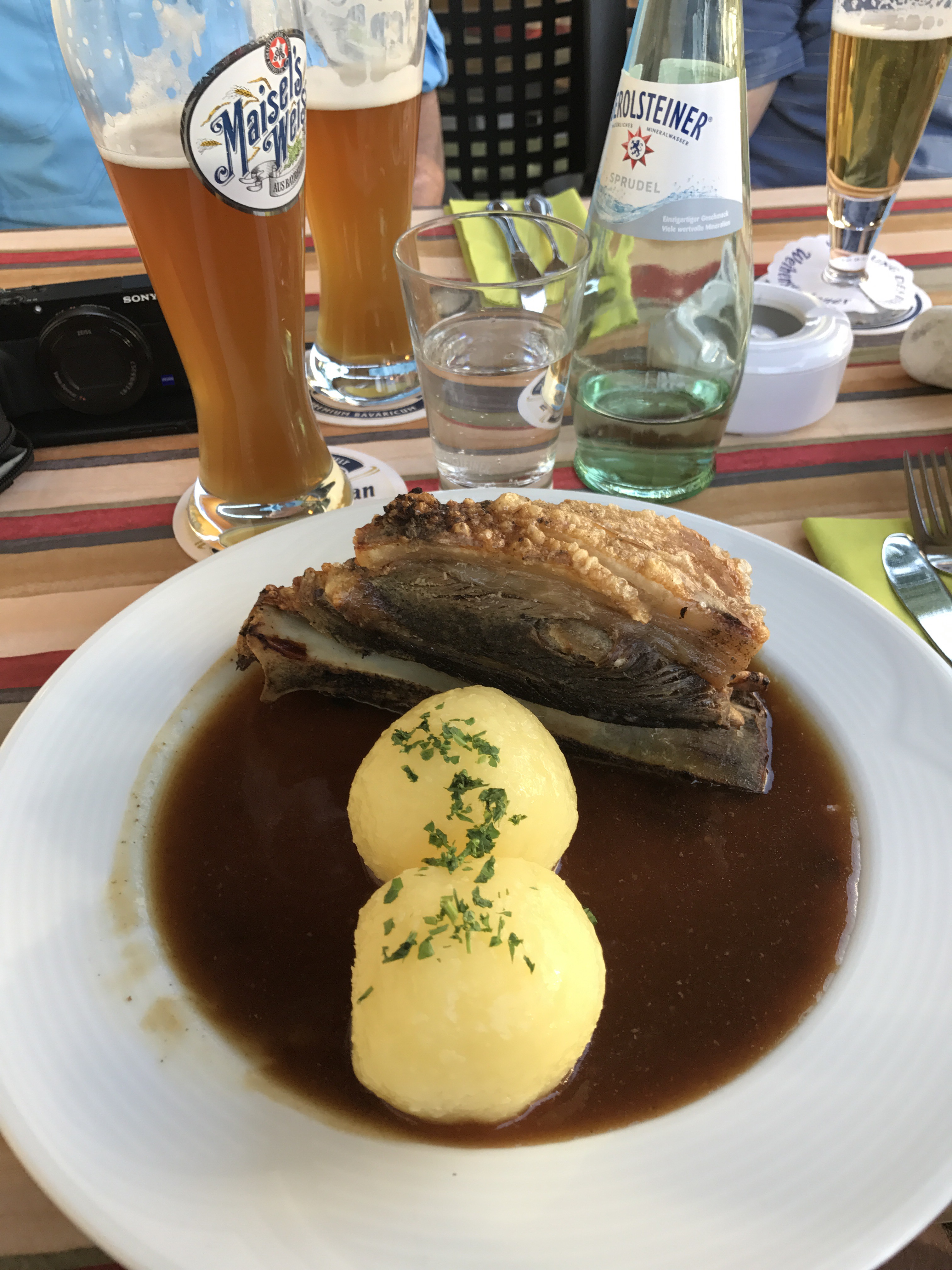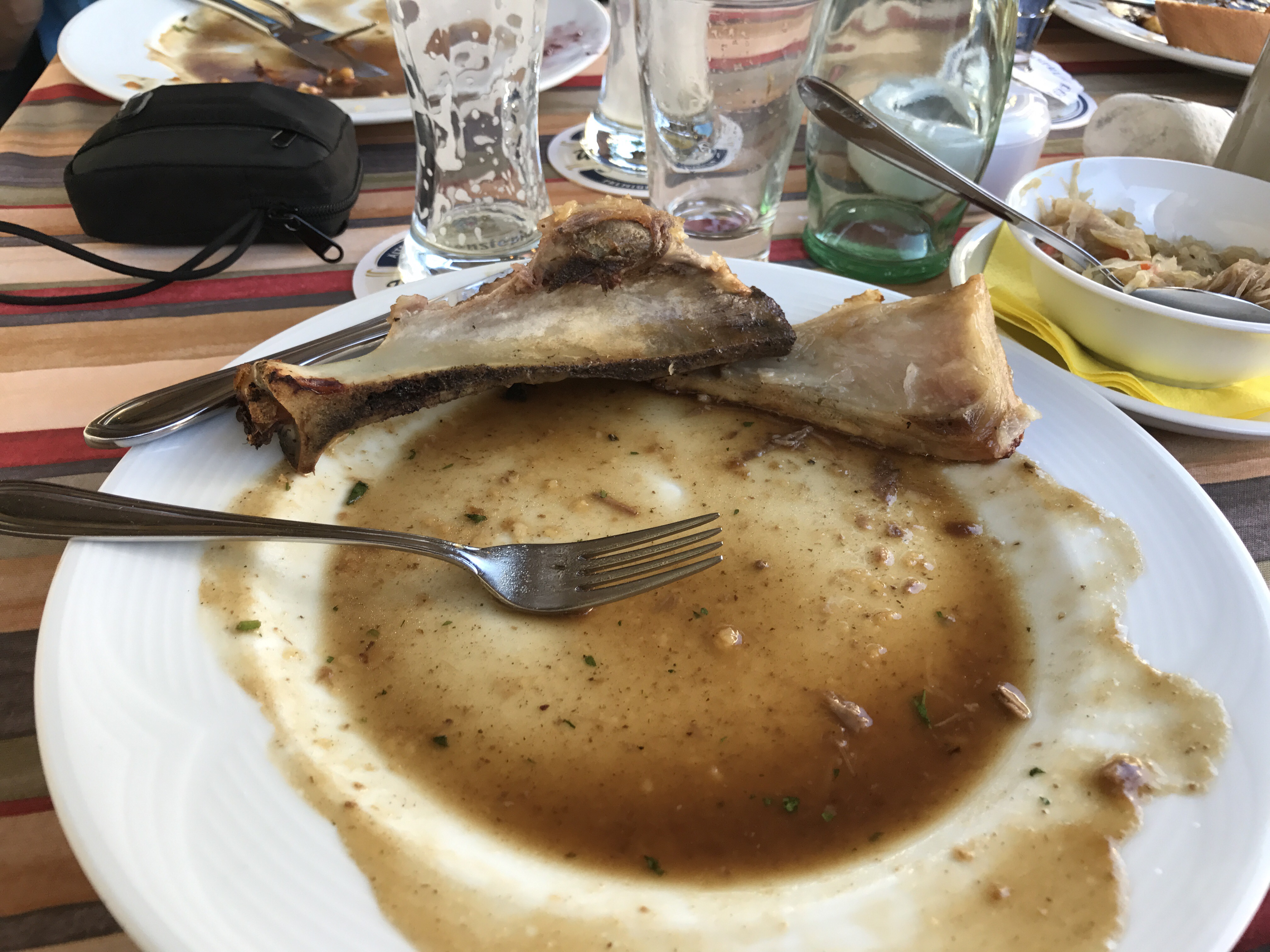 And now, after laying out a few things to get ready for tomorrow, it's time to turn in for the night. Tomorrow…. scenes from along the Main Radweg!