It's always much nicer getting to your final destination!  It was a long and bumpy flight.   And it was also very strange as news of the Manchester bombing trickled through the plane.  We send our thoughts and prayers out for the victims, the injured and loved ones.
We crossed into Germany around 830 am and landed shortly after 9 am.   By 10, we had a car rented and were heading for our hotel in a nearby village (10 km away), the Parkhotel am Posthof.    It's one we've used for the past 3 years.   They are such a welcoming staff and want to make your stay perfect.   Half of the rooms have balconies looking out onto a small shopping and dining area.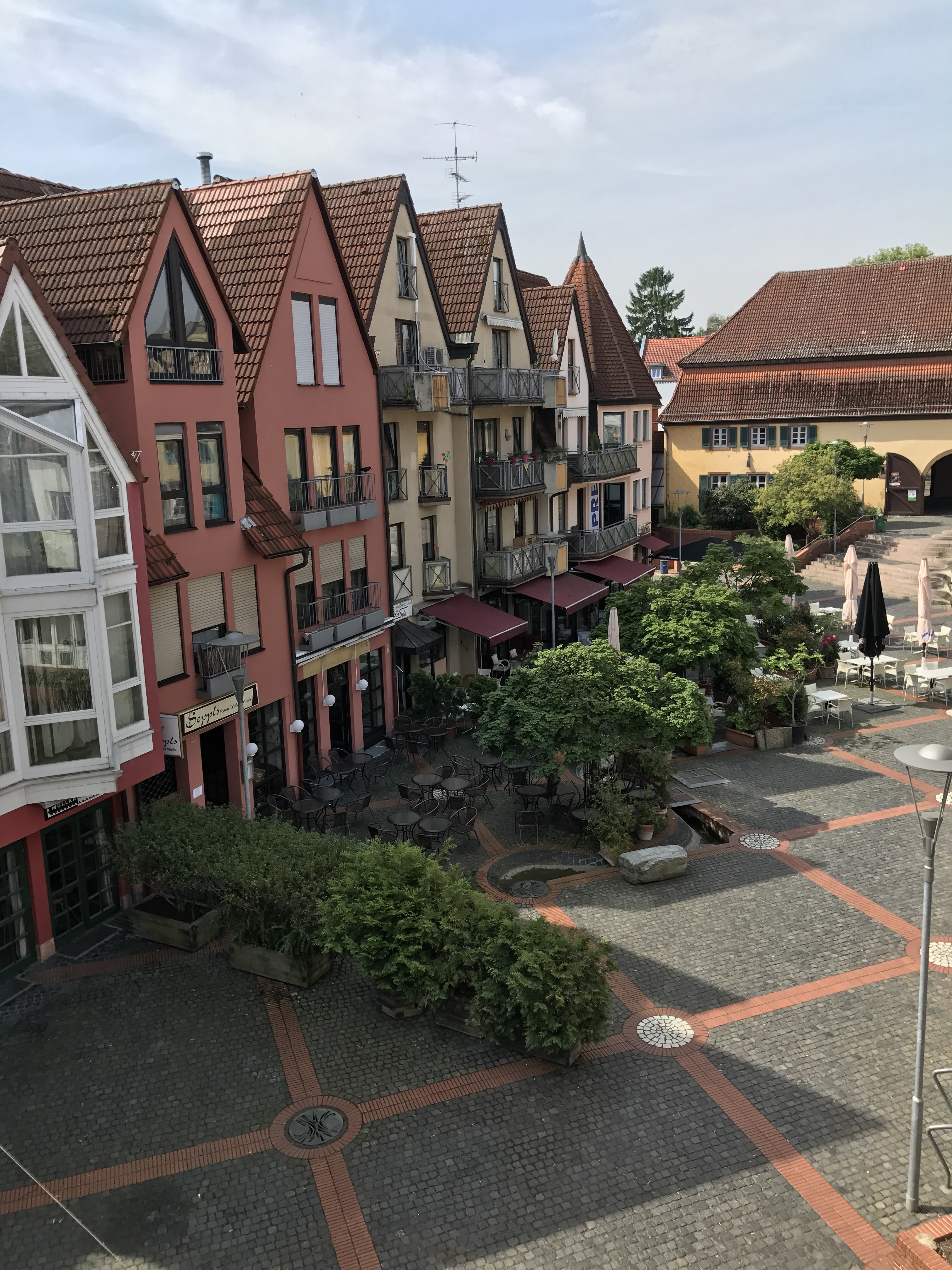 The park and shopping area is very inviting….. so much so we thought we needed to get some refreshment.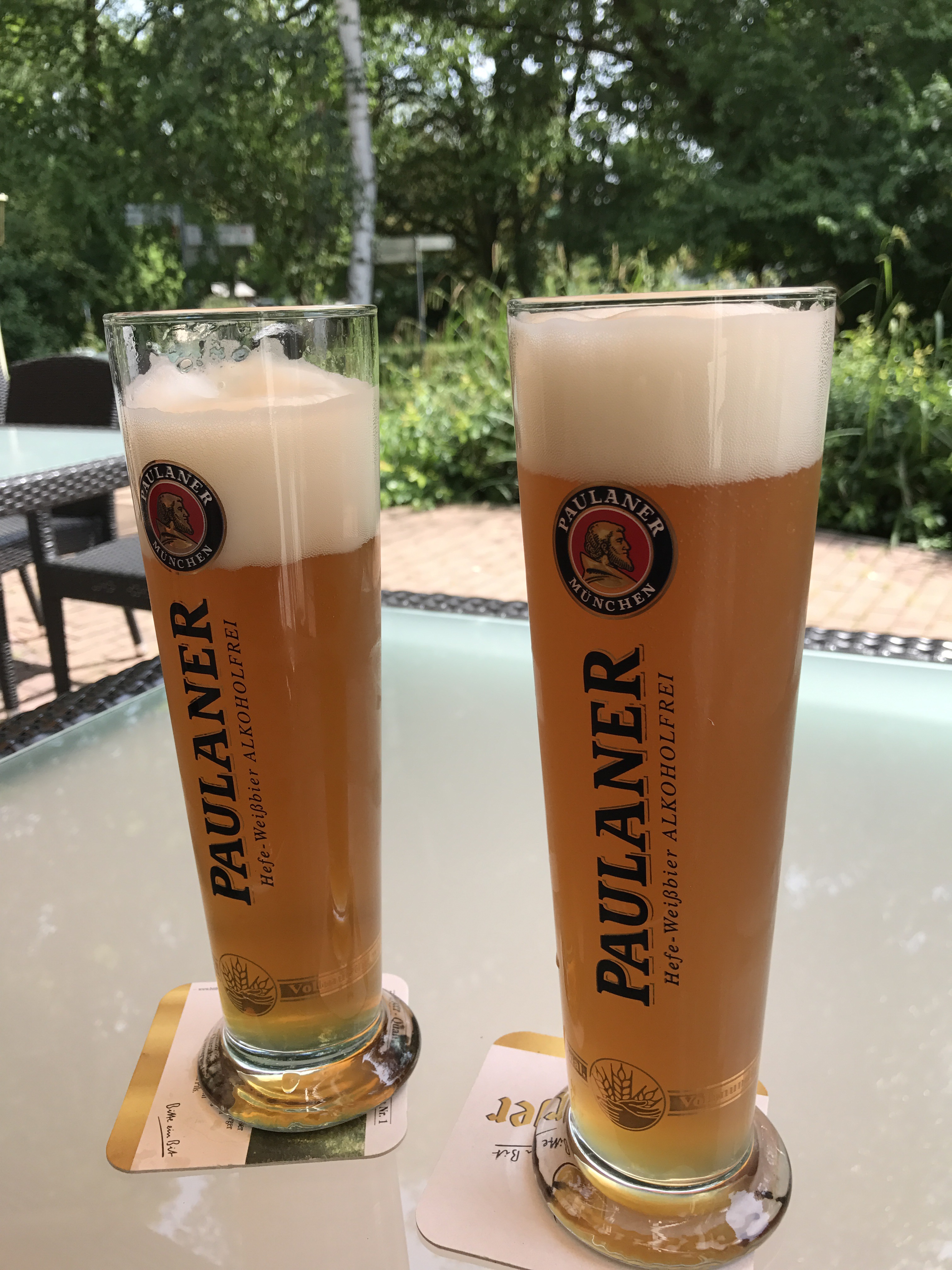 The weather is simply gorgeous here today… temps in the upper 70's with a light breeze.   And looking forward, at least for the coming 10 days, the weather looks the same if not a bit warmer, into the low 80's.  There is a chance for rain predicted for the end of last week but that's just too far out to worry about now.   Riding should be just about perfect!
So for now, we'll just look forward to getting out on the trails soon.  The trails are all well marked with direction signs at frequent intervals.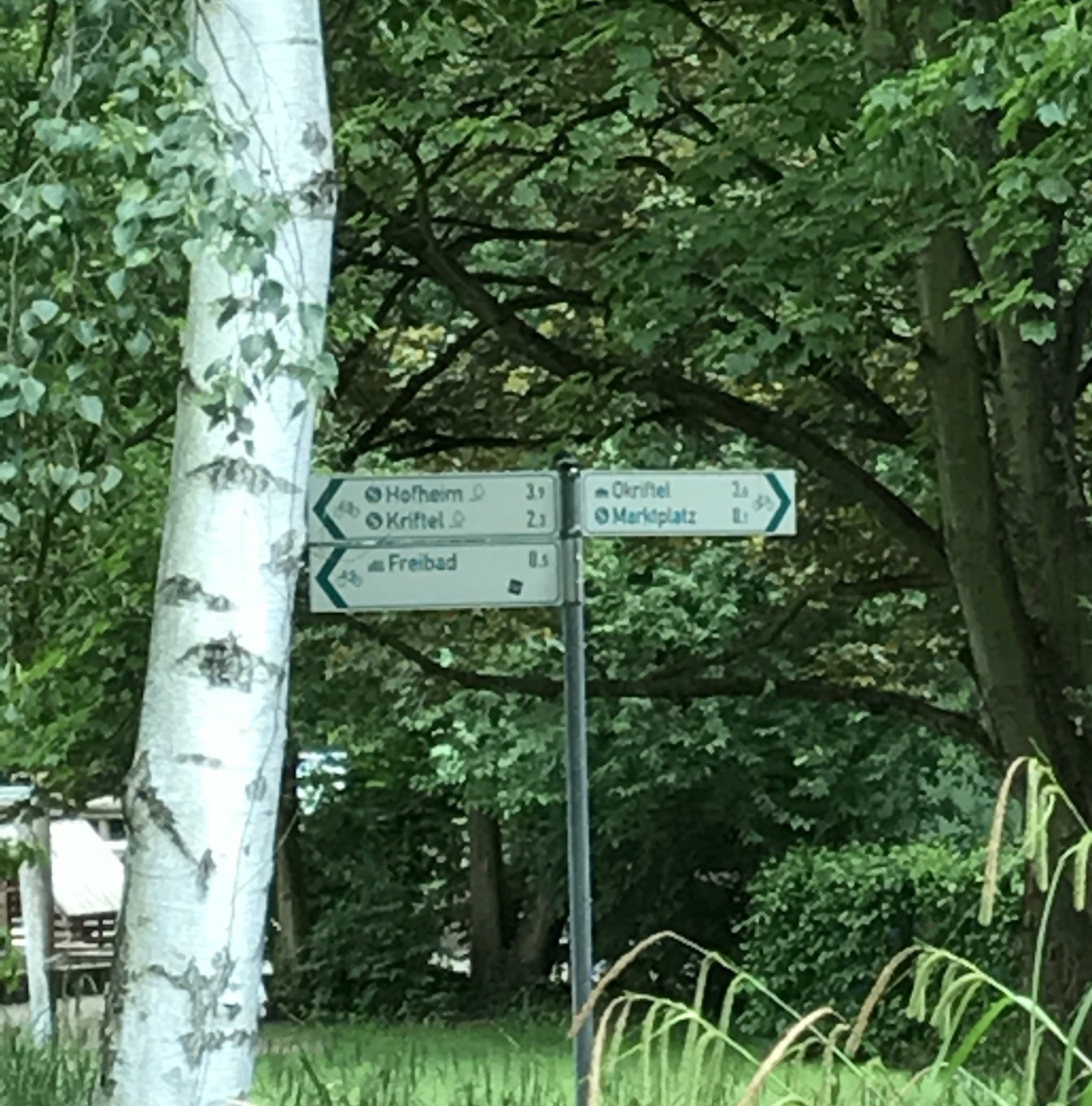 Each sign has distance on it as well as a trail identifier helping to keep you on the right path.
But for today, it's just a day to let the body adjust to the new time zone.   Tomorrow….we'll venture out north and explore the northern end of the Rhine trail.