Today's blog is to make you all jealous and wish you came along. What a great day!!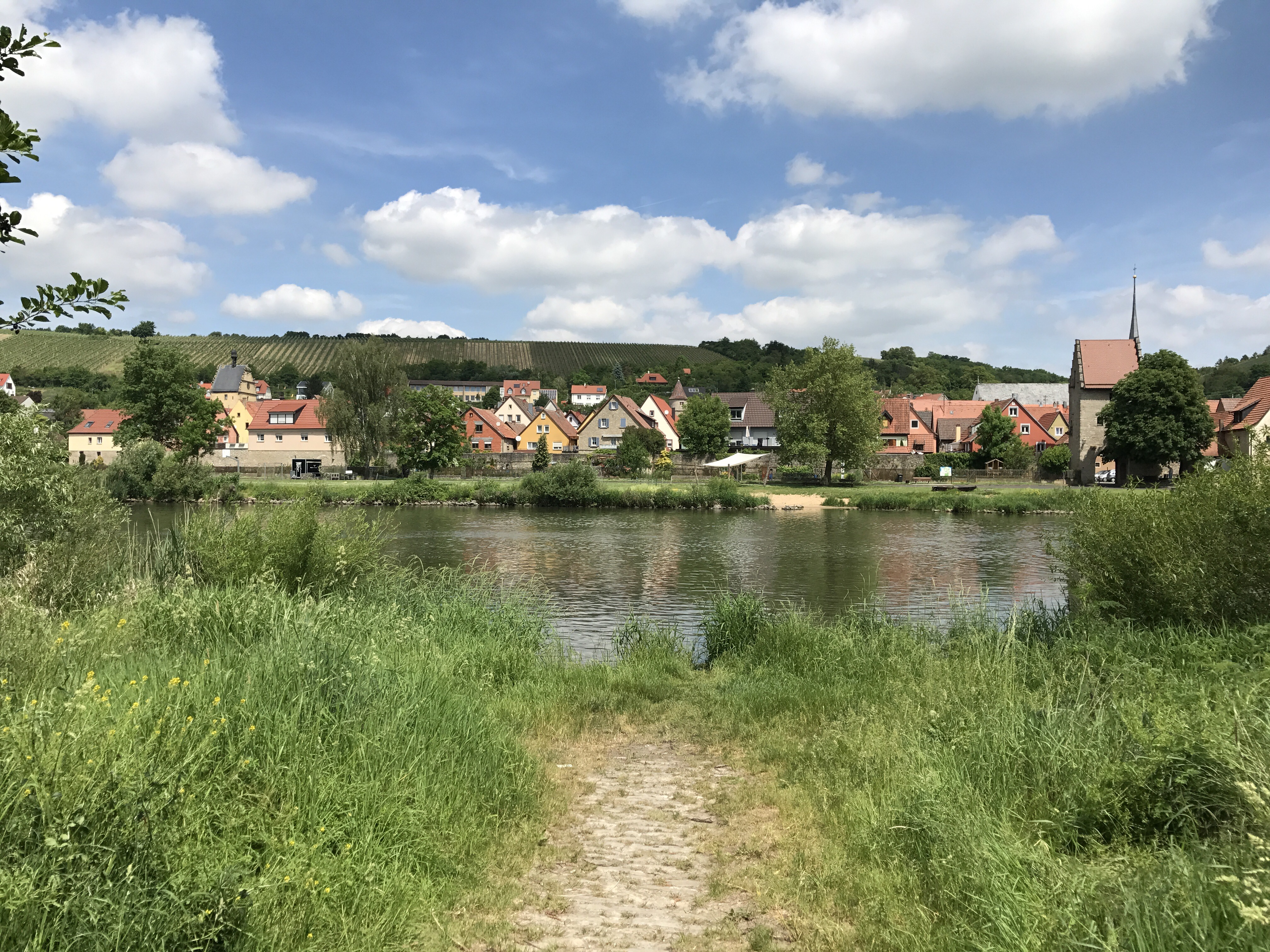 Beautiful little village!
Today was totally different than yesterday!!! Remember, yesterday started with rain and ended hot and humid? Today was fantastic! Blue skies, 65 degrees in the morning to start, ended with the same blue skies and only 75 degrees. FANTASTIC!!! And it doesn't get much better after a nice shower to sit on the hotel veranda and have a beer and a little spiced nut cake.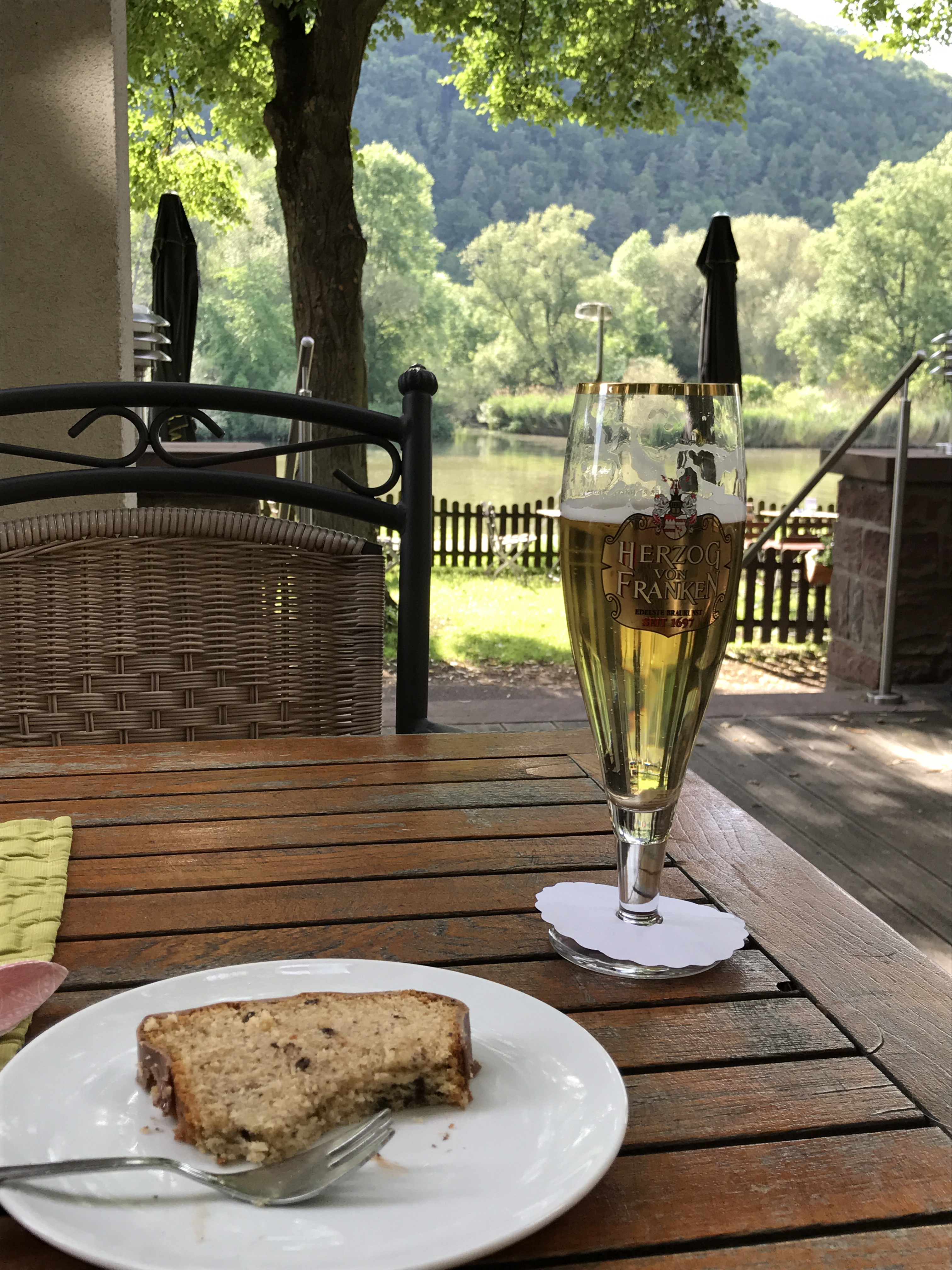 Ahhhhhhhh!
We began shortly after 9 this morning when my cousin Florian came to join us on the ride today. When I say "came", I didn't mean he drove over. He rode his bike 45 Km to get to the start with us, then he was going to ride 100km with us and then he'd ride another 20km +/- to get to his home from our hotel.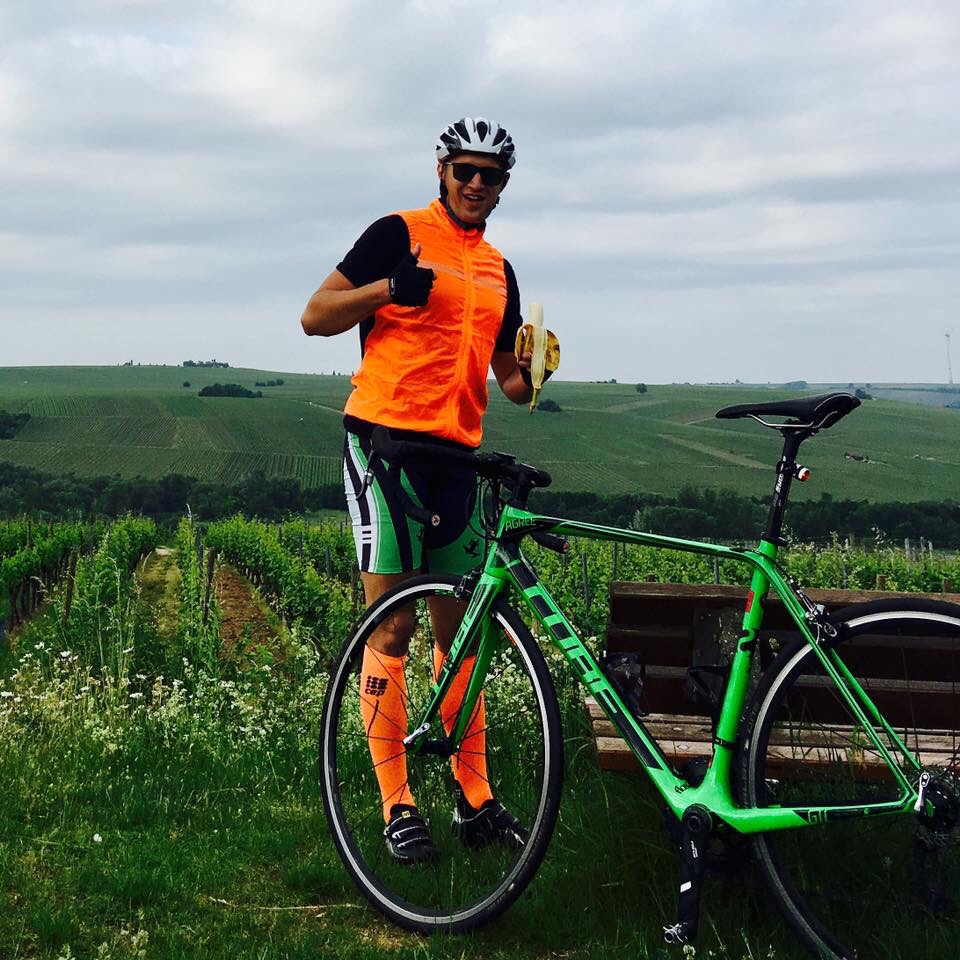 Florian Müller
So we rode…. beautiful day. We decided early on we would try to break the day up into 1/3's. The first stop would be in Kitzingen….a great place for coffee and a pastry.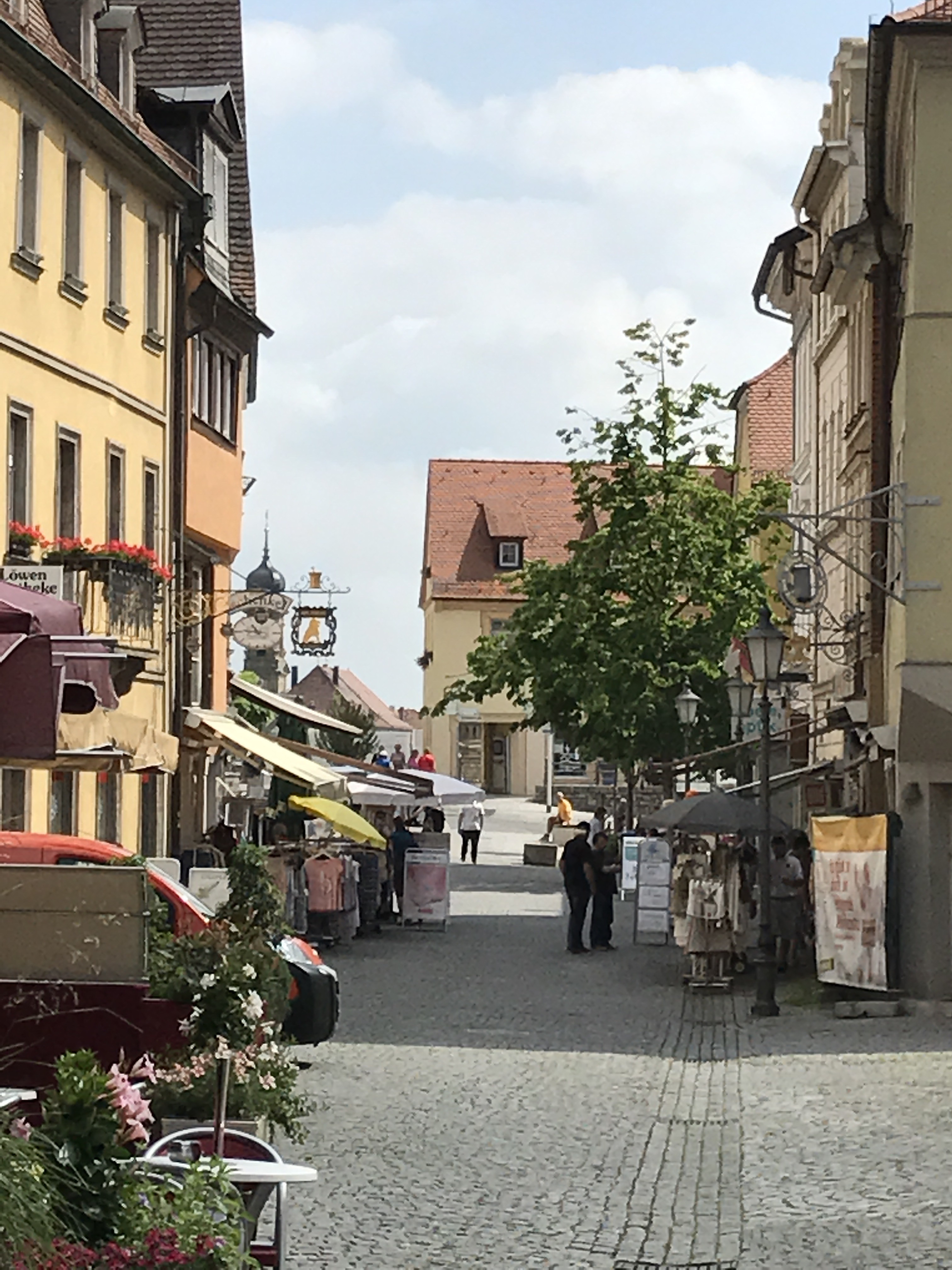 Kitzingen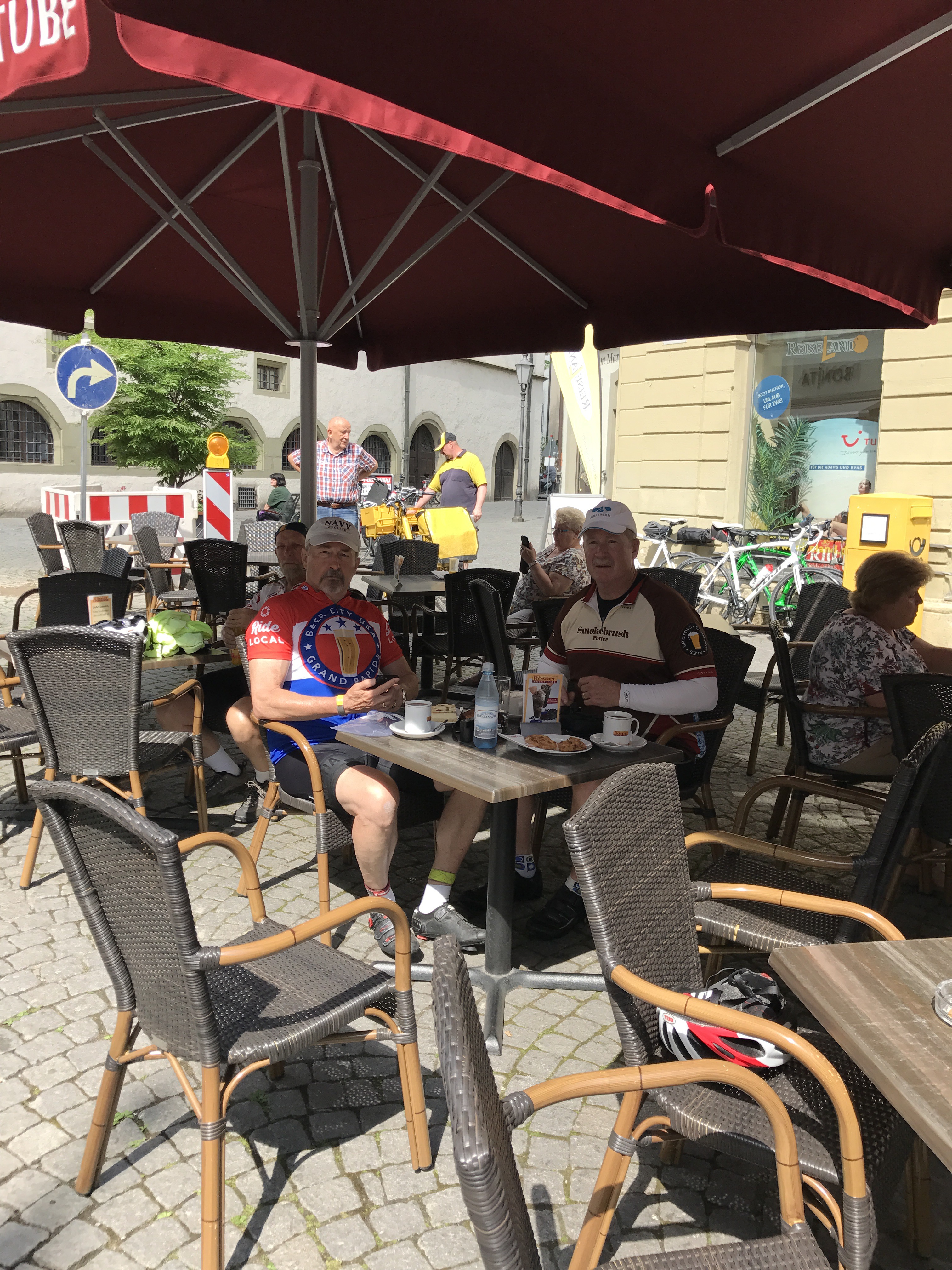 At the coffee shop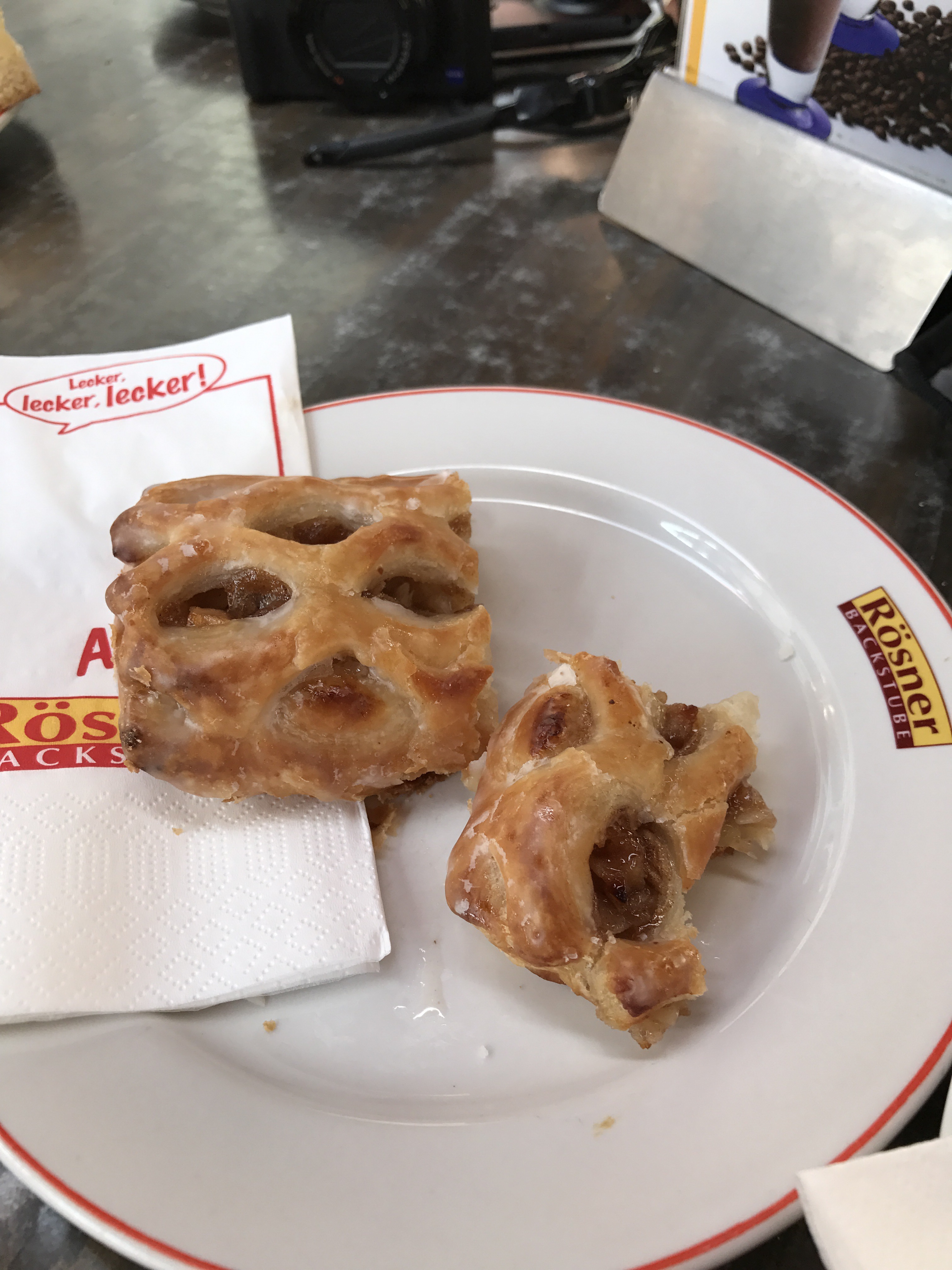 Apple cake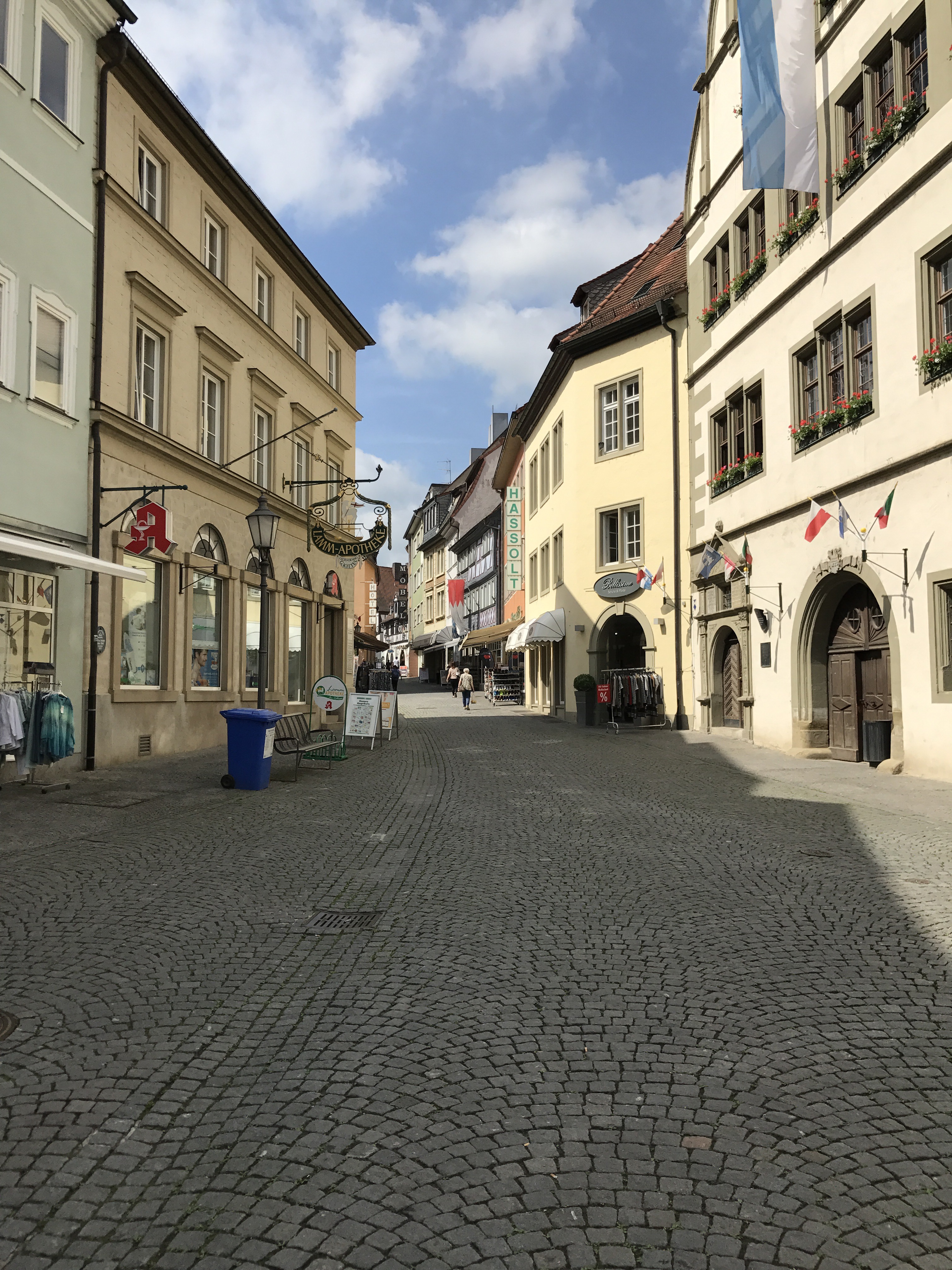 Kitzingen
Then we headed out for the second leg…. from Kitzingen through Ochsenfurt on to Würzburg. The Ochsenfurt to Würzburg leg is about 25 km or so, flat and with only a few turns. It was great to ride and just open it up!
In Würzburg, we stopped at a great little restaurant and biergarten, Alter Kranen. It's at the site of the old crane on the river. Good food for a fair price and nice Radlers too!!
New docks for the River Cruise Ships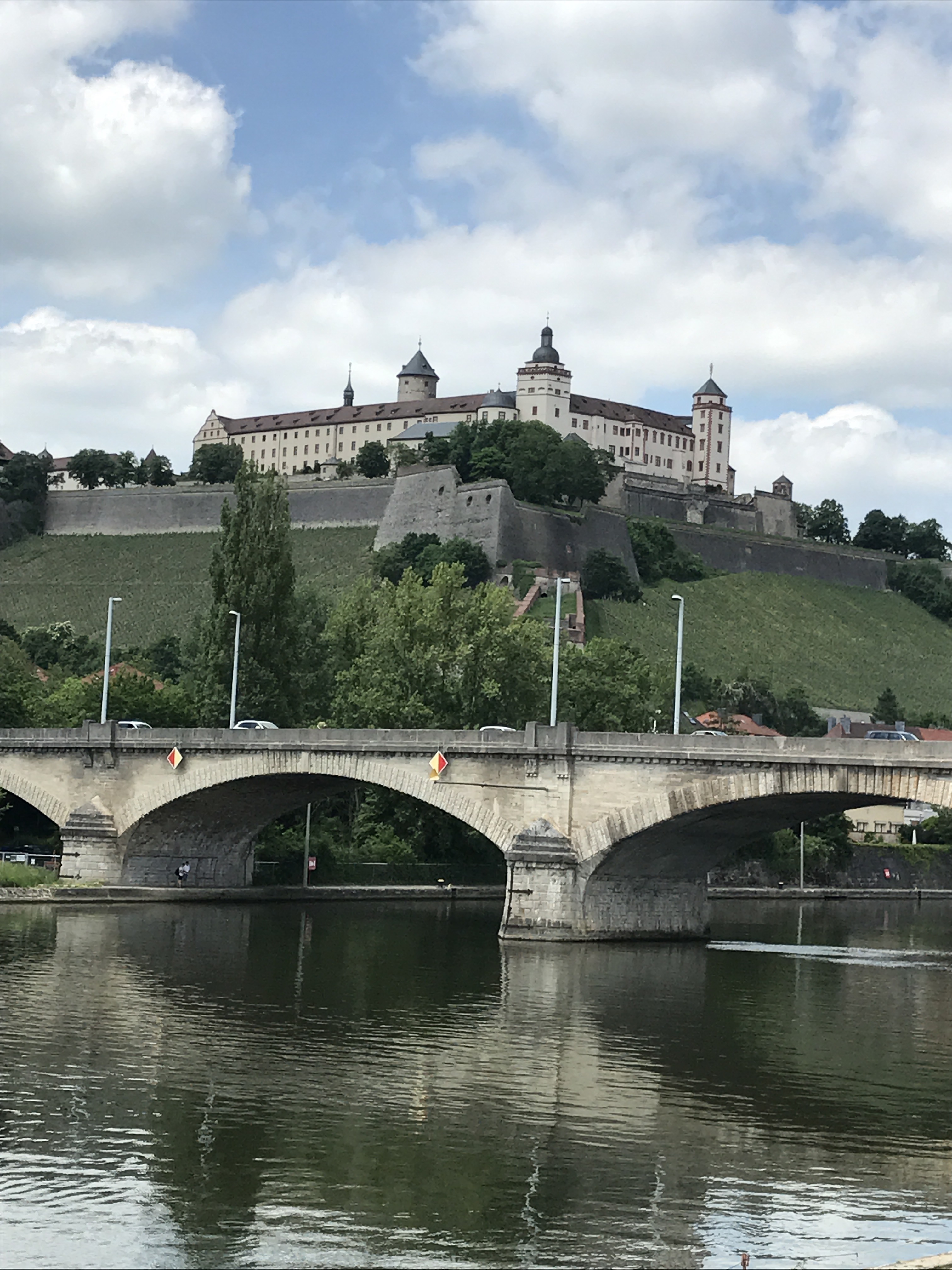 The Marienberg Festung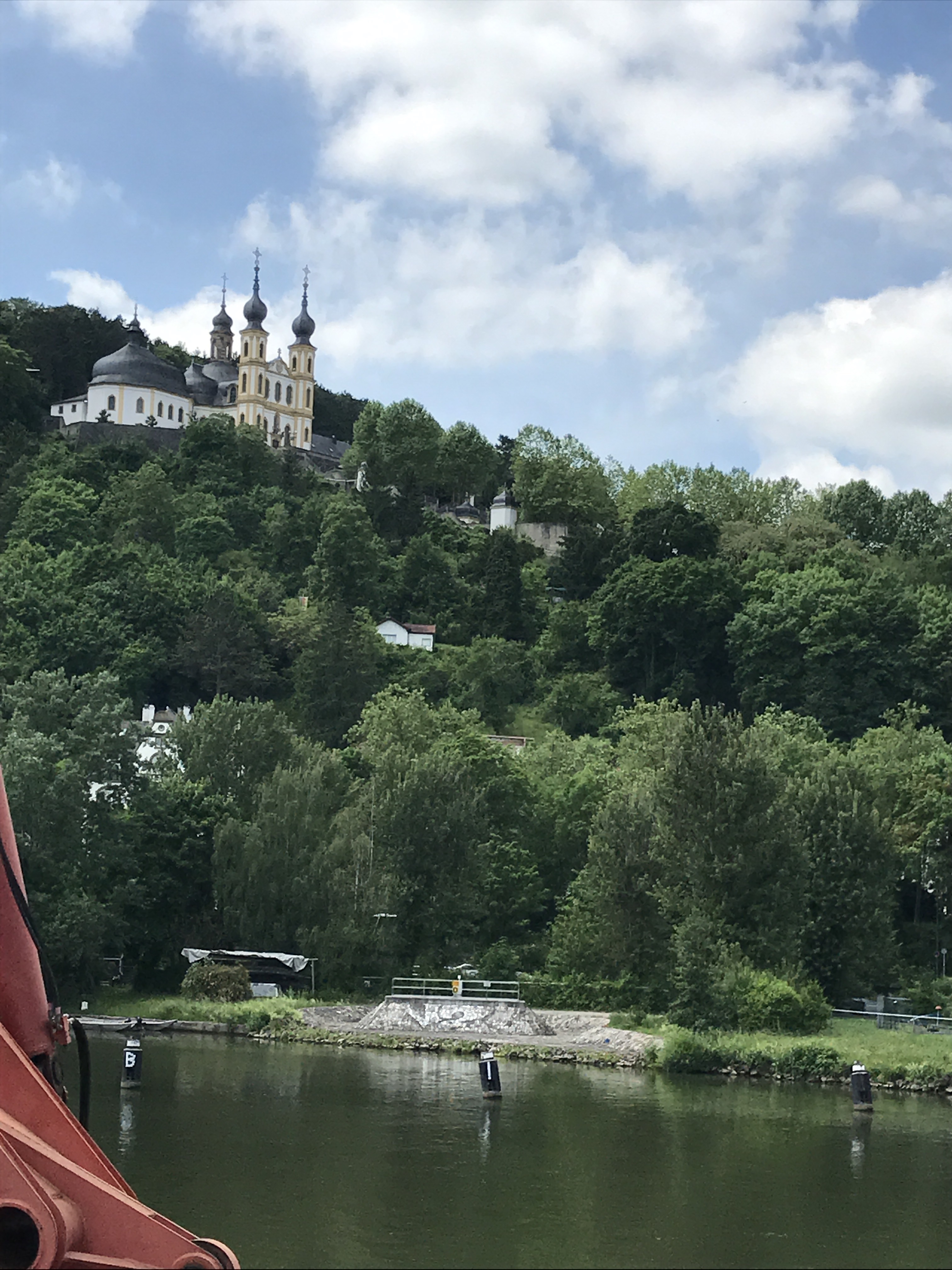 Kapelle overlooking the river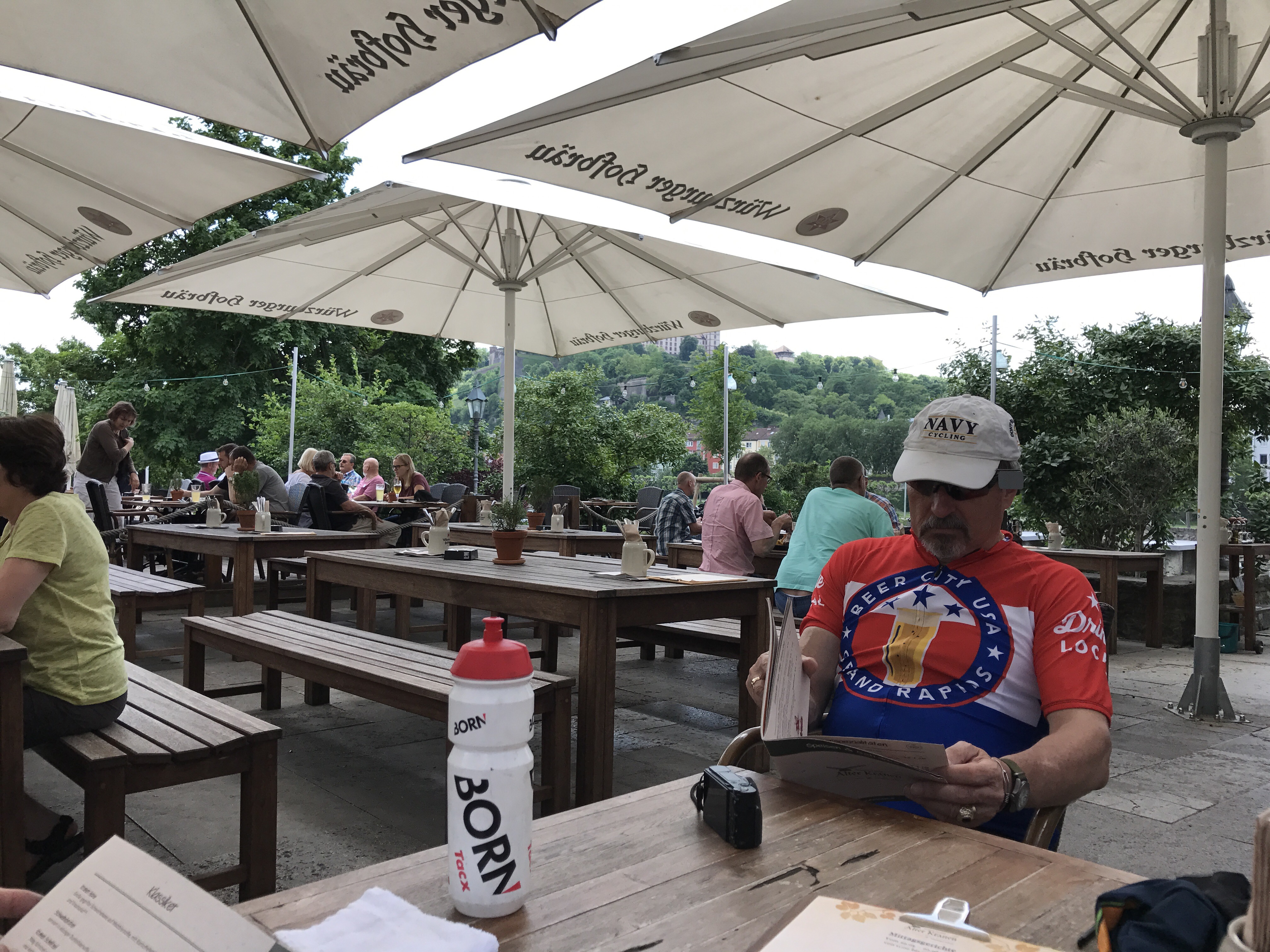 Lunch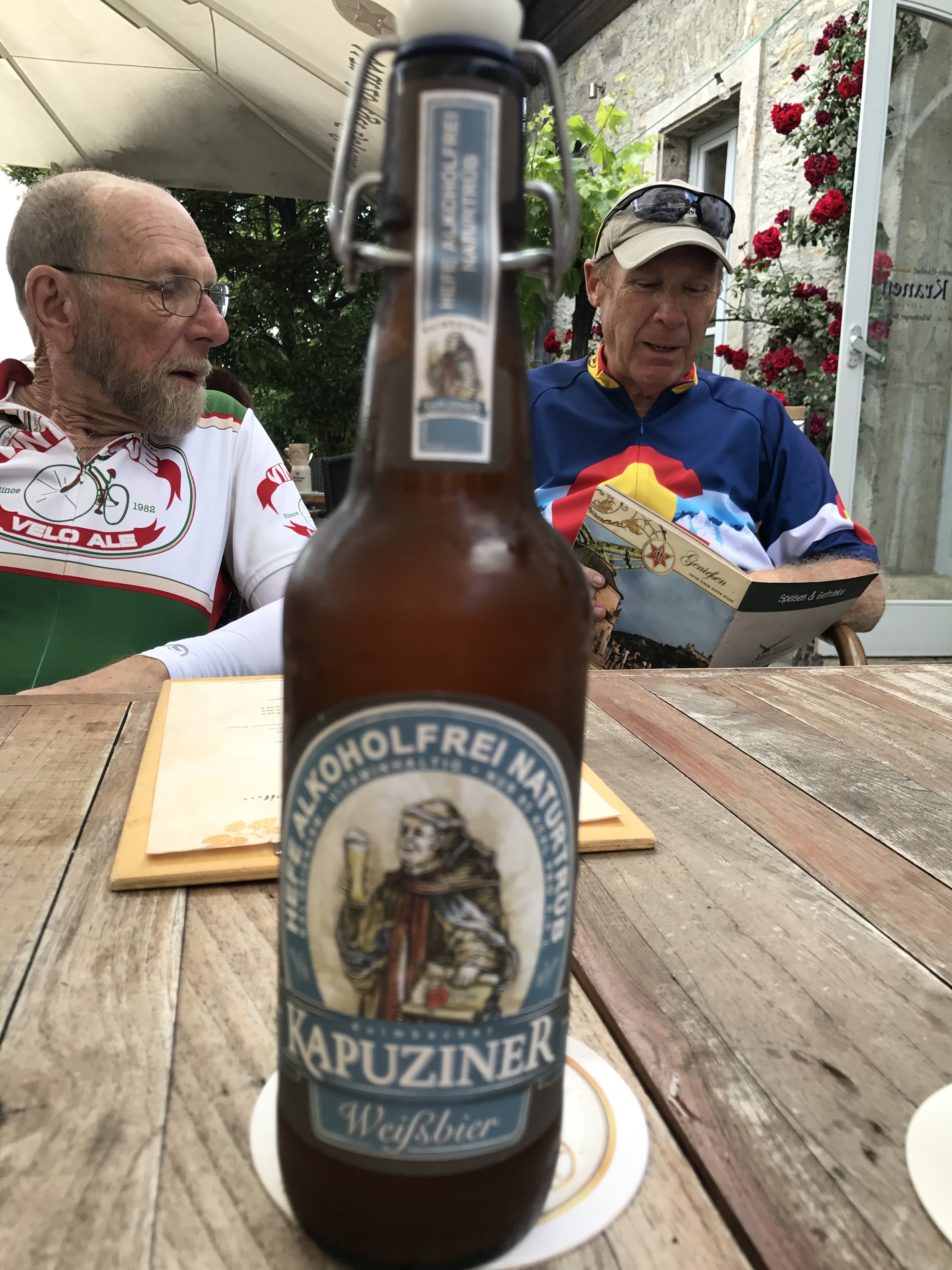 alcohol free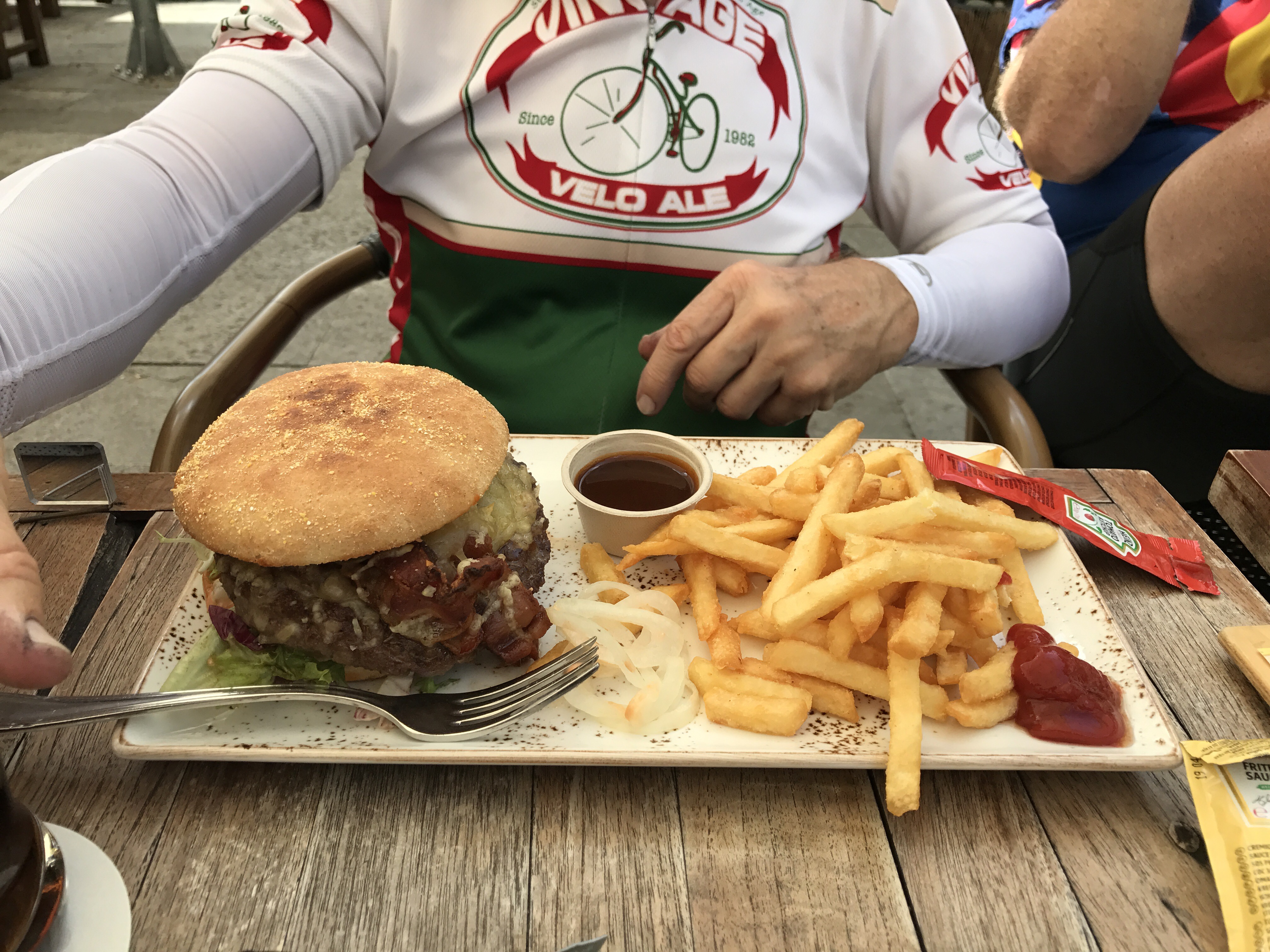 BBQ Burger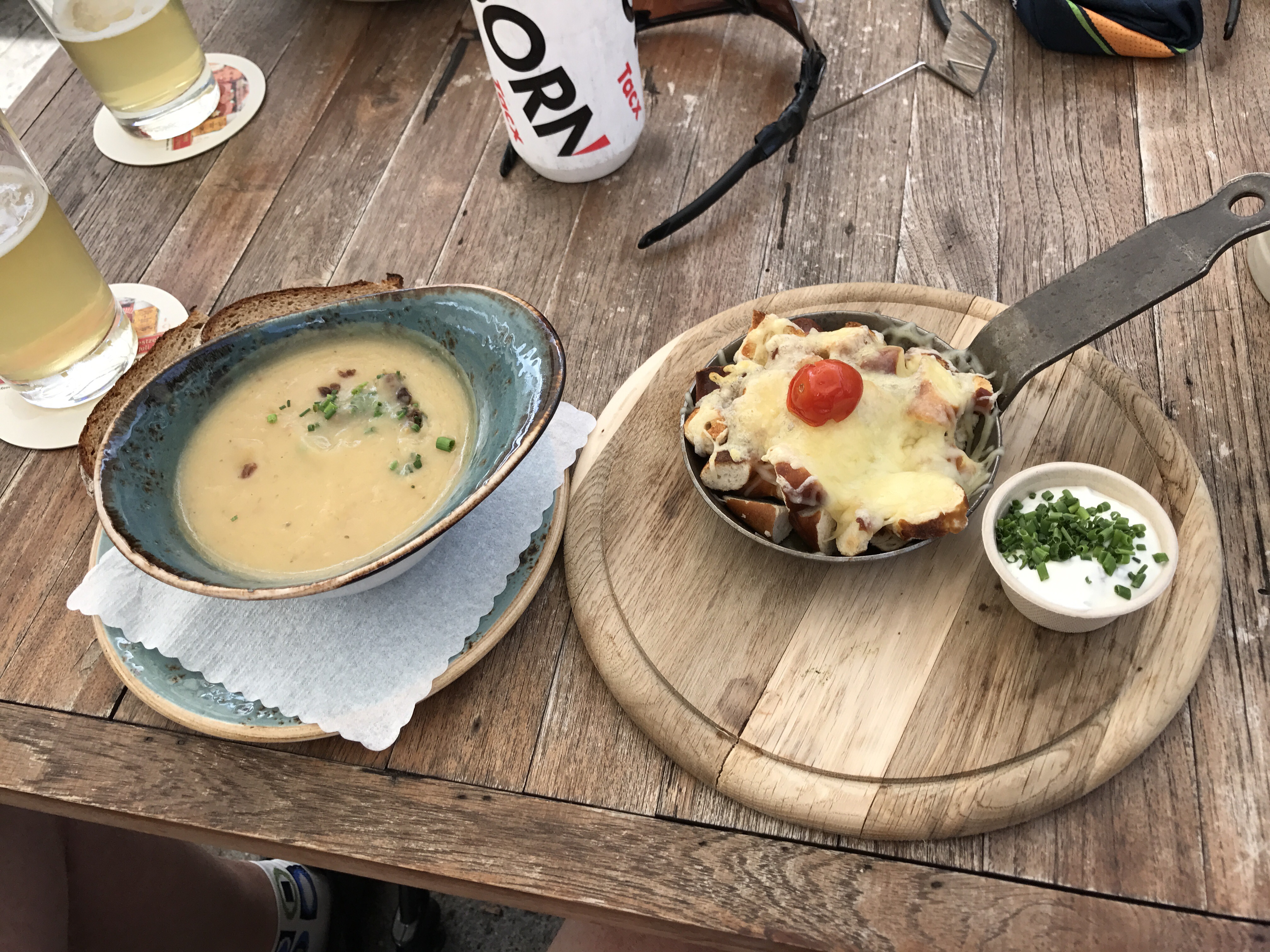 Kartoffel süppe and Brezel chips with cheese
Würzburg
And we ended up going from Würzburg to Karlstadt on another picture perfect trail. We were averaging 16 mph or so for about 26 km!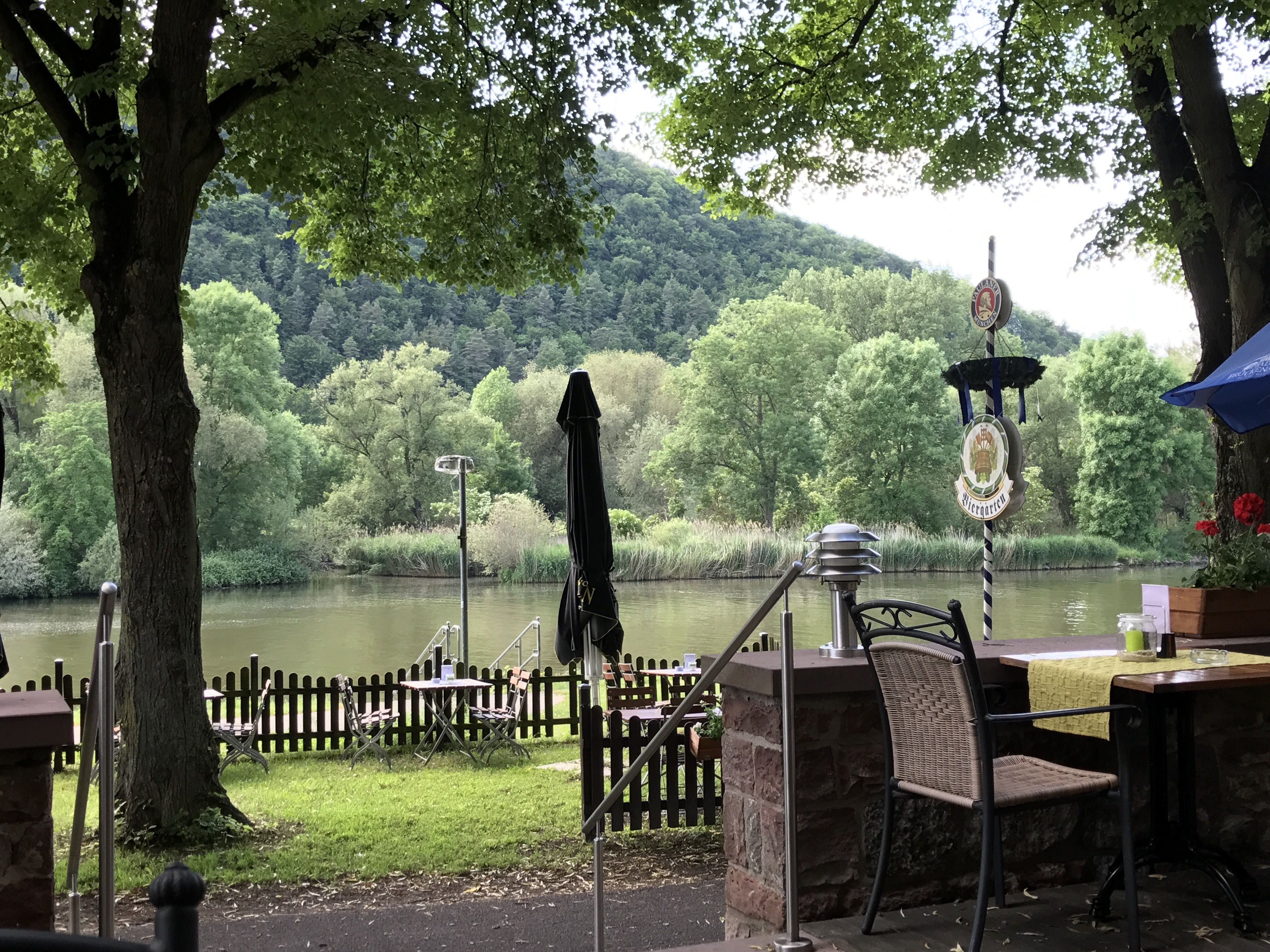 View from the Verandah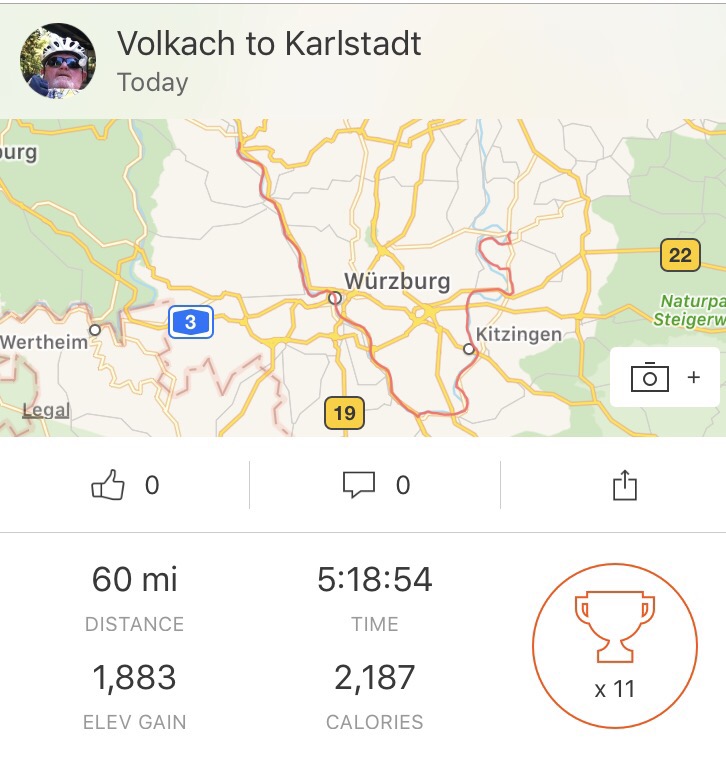 Today's ride
When we got to the hotel, everything was set for us! We put the bikes in the locking garage and headed for the showers and then to the verandah.
Tonight, we'll have dinner and get to sleep early. Tomorrow will hopefully be another fantastic day!!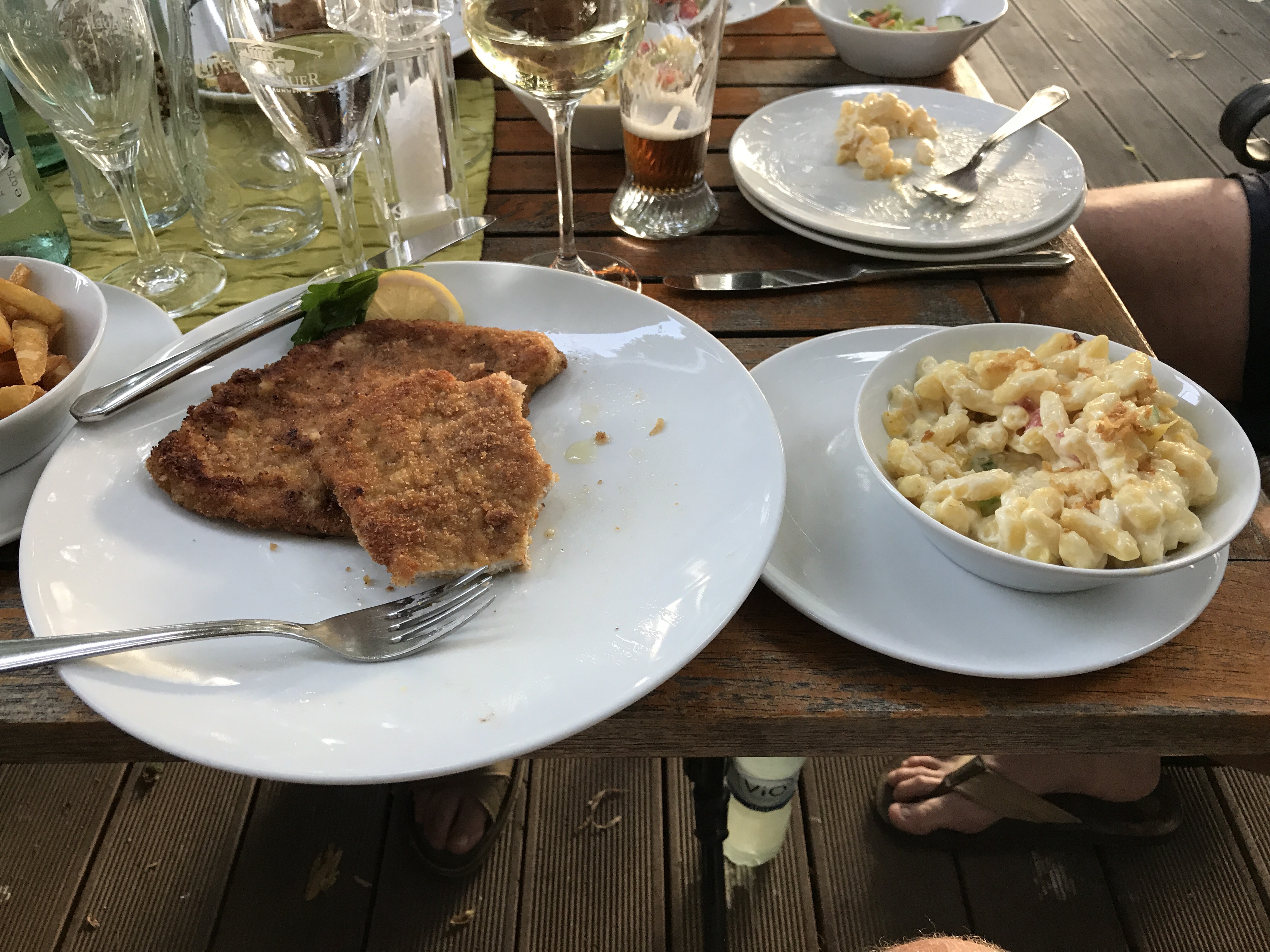 Wiener Schnitzel and Käsespätzle